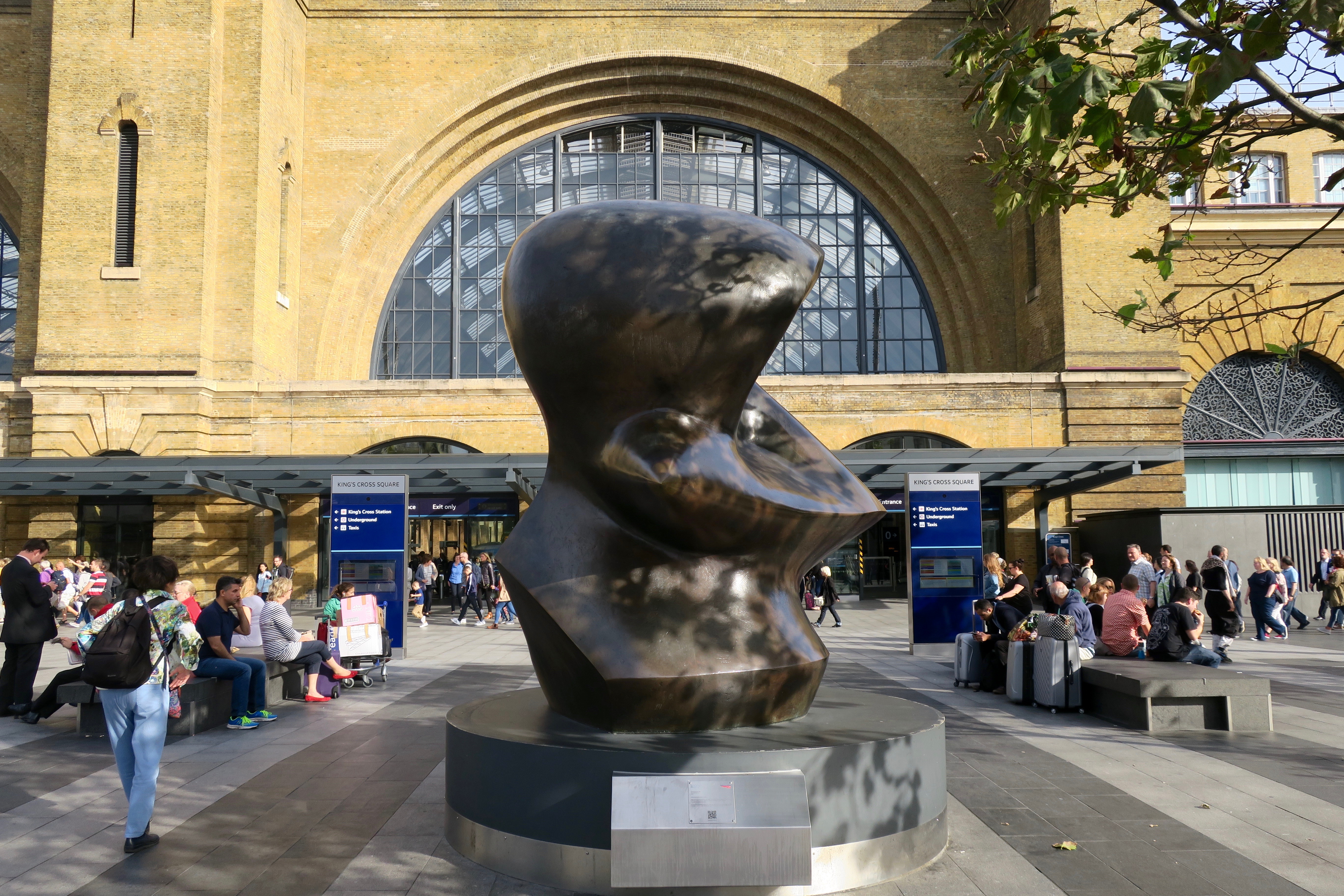 This post is for Hank & Paula, friends from the USA who have visited London so many times I think they know it better than we do. They really should be showing us the sights but instead we go out of town for a change. Last time we went to the Henry Moore Foundation at Much Hadham so it seemed appropriate that this time we should meet by his Large Spindle Piece outside King's Cross station.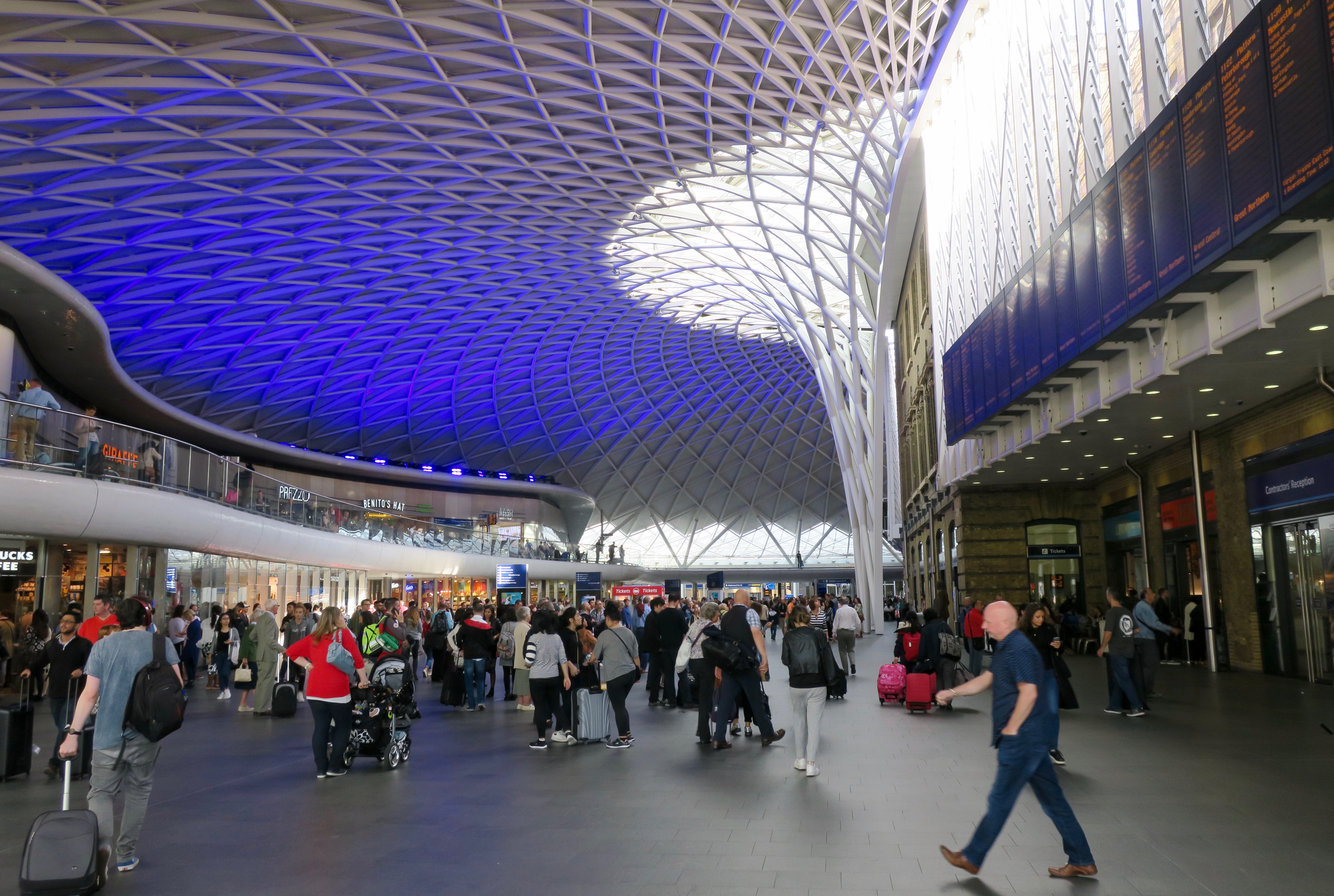 I always think of the new concourse as sheltering beneath a great tree-like canopy of intersecting branches. It was a fitting starting point since we were headed to a place that's famous for its trees.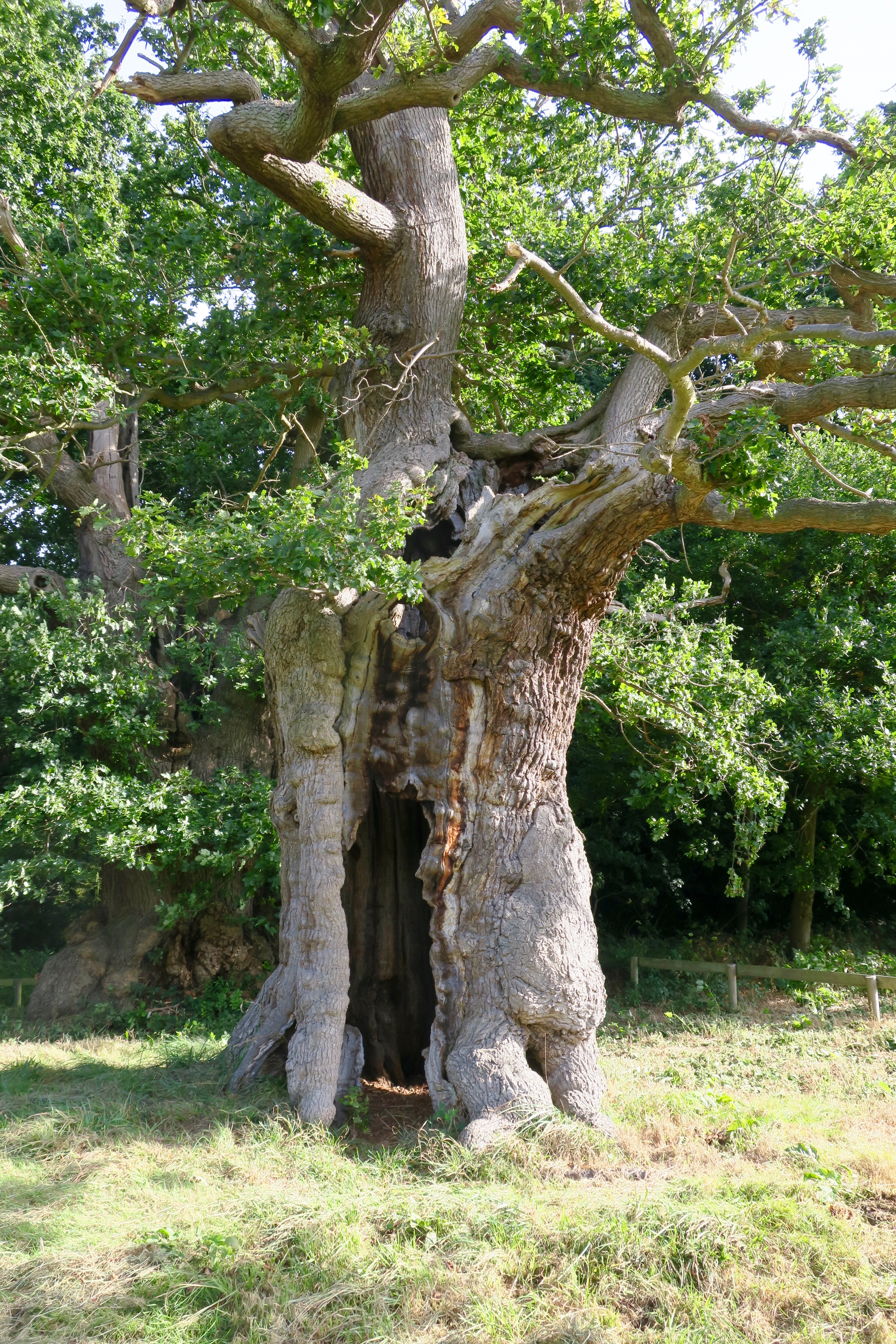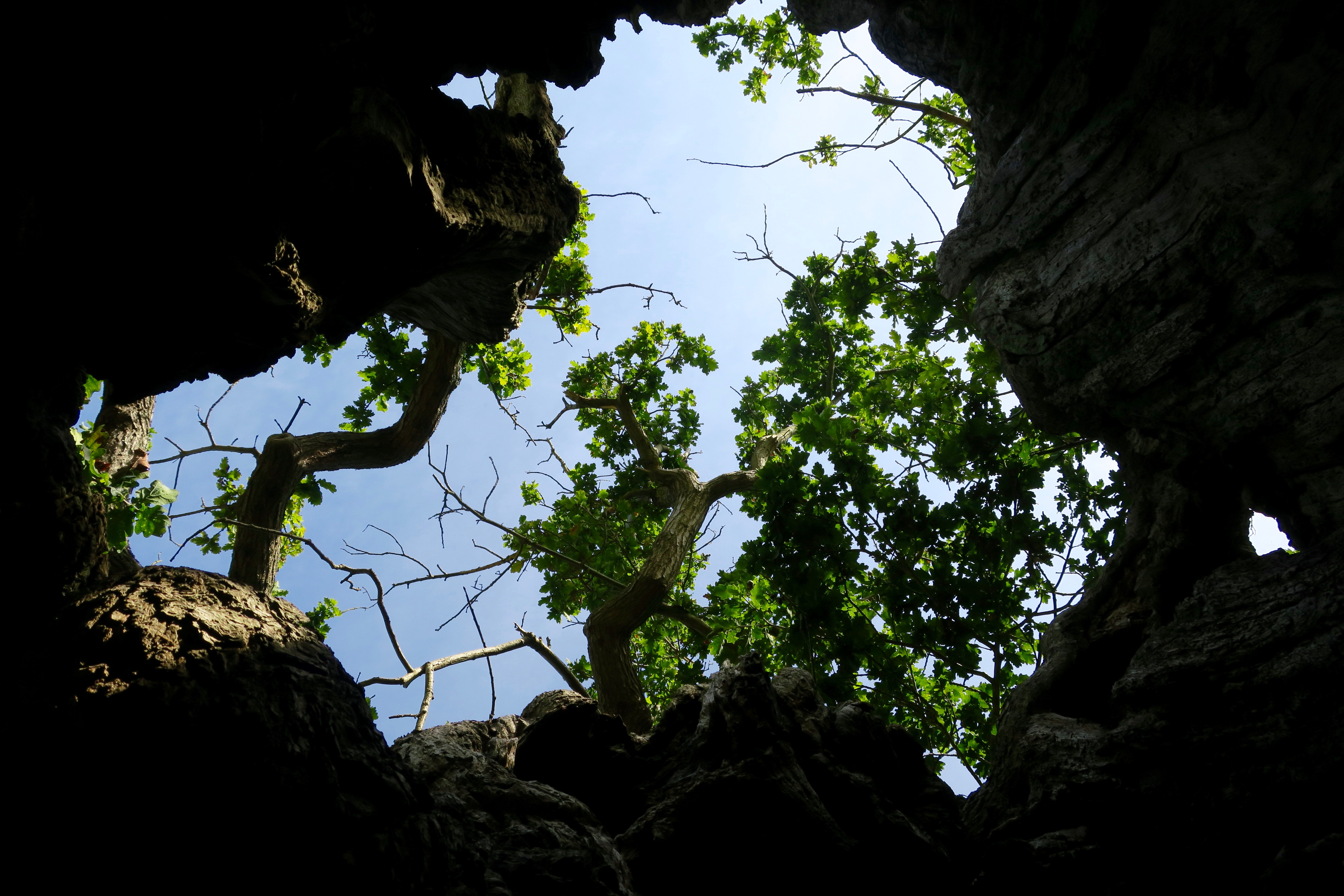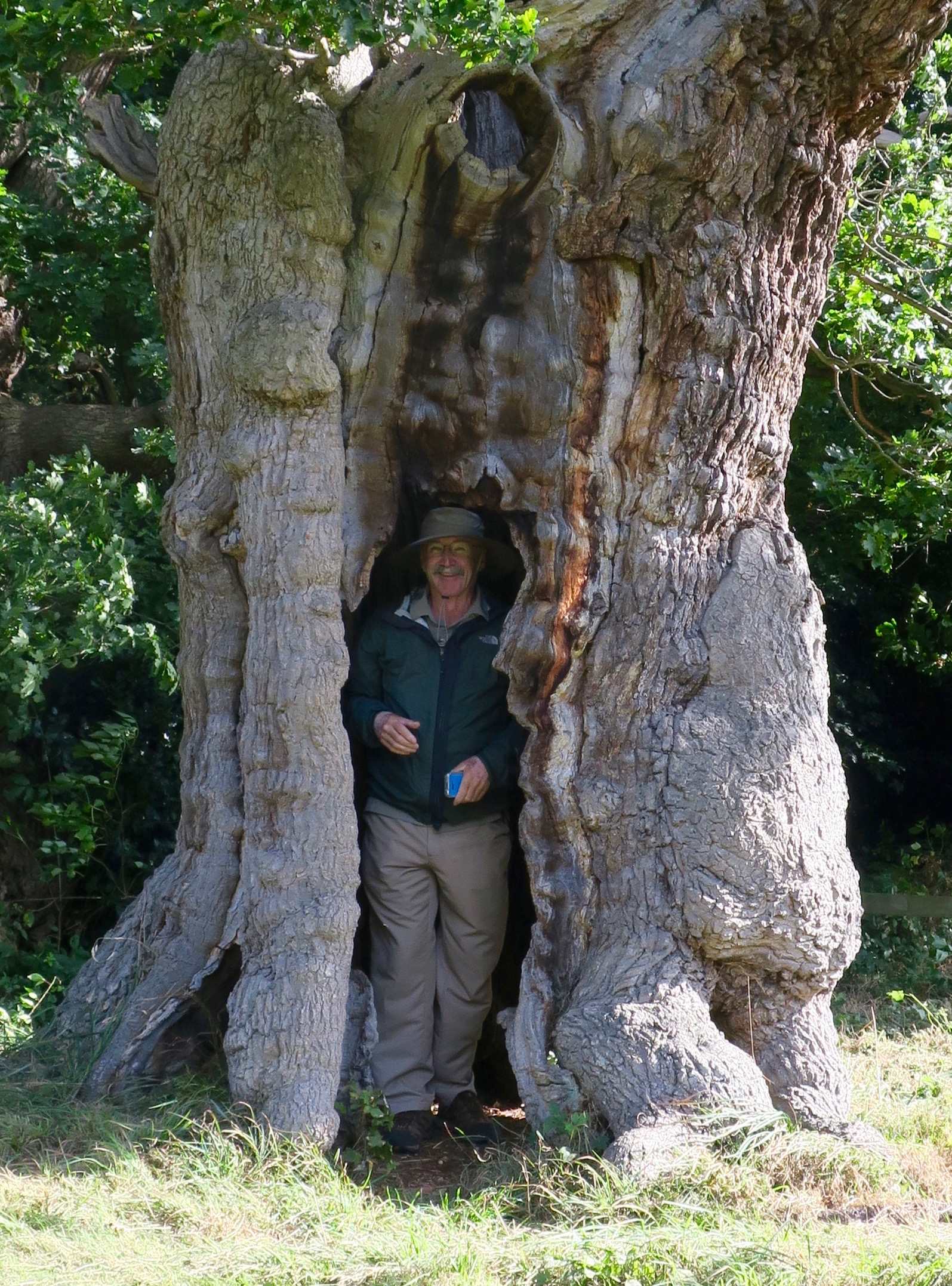 Hatfield is just a couple of stops from King's Cross on the Great Northern Route, and the entrance to Hatfield Park is directly opposite the station. Hank couldn't resist this welcoming oak tree.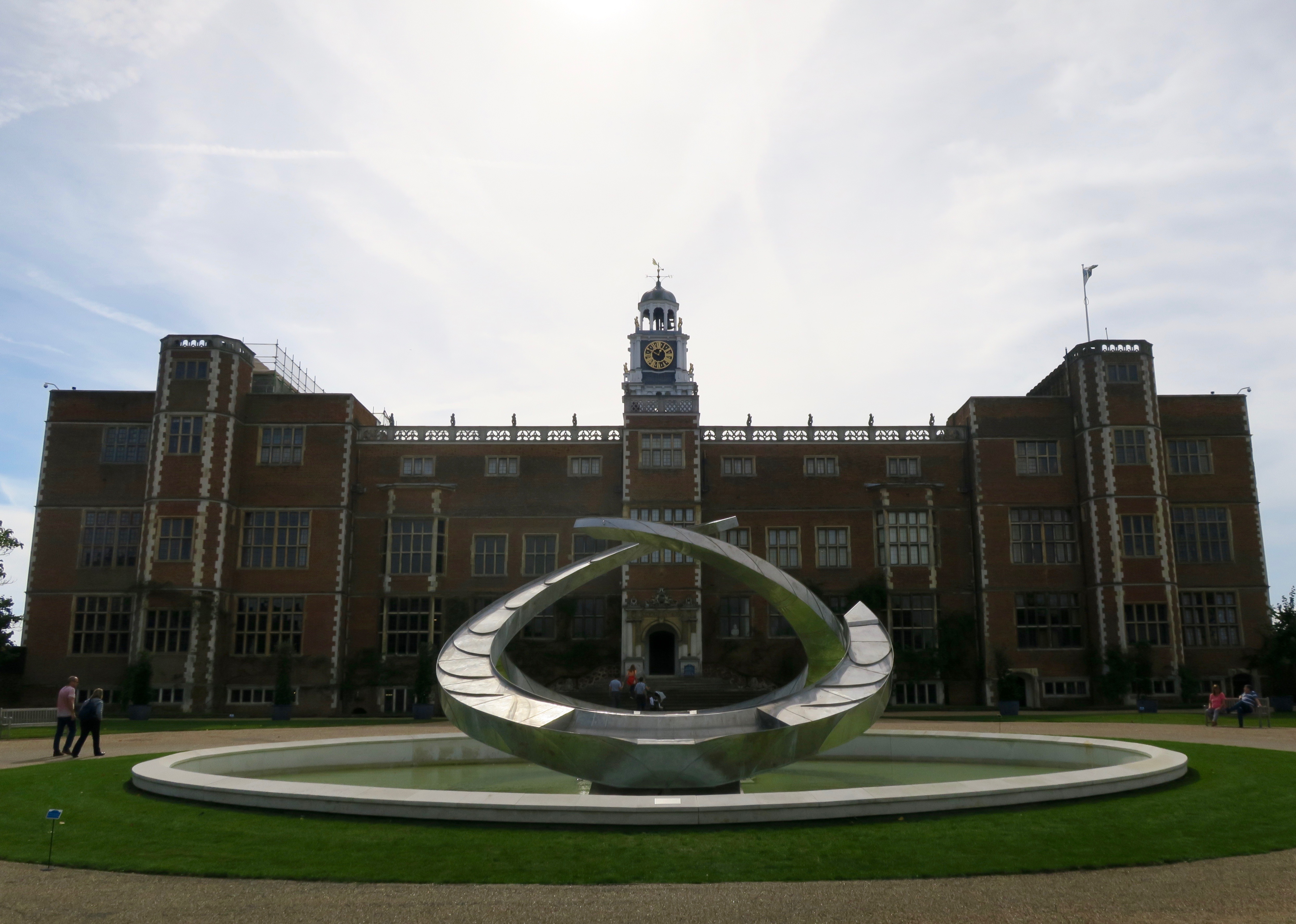 At the top of the drive stands Hatfield House, an elegant Jacobean mansion dating from 1611, built by Robert Cecil, 1st Earl of Salisbury, and still home to the 7th Marquess and Marchioness of Salisbury. The large kinetic water-sculpture in front of the house is by Angela Conner and titled Renaissance, but unfortunately on the day we visited it was still and dehydrated, catching sunlight for water.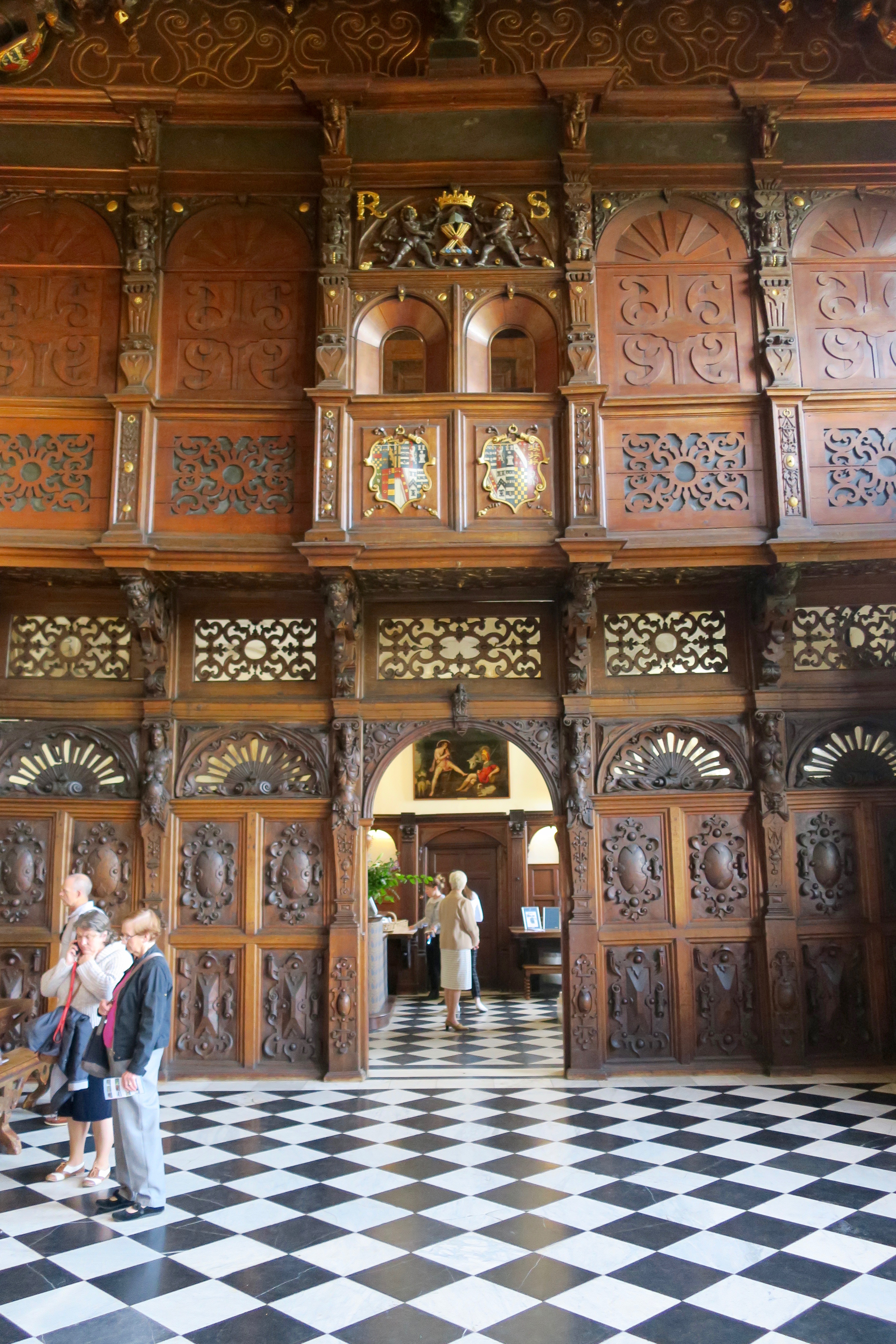 The Marble Hall is so called because of its chequered black and white marble floor.
The room was filled with music when we arrived. Melvyn Tan was rehearsing for that night's concert as part of the 2016 Hatfield House Chamber Music Festival – Inspired by Bach.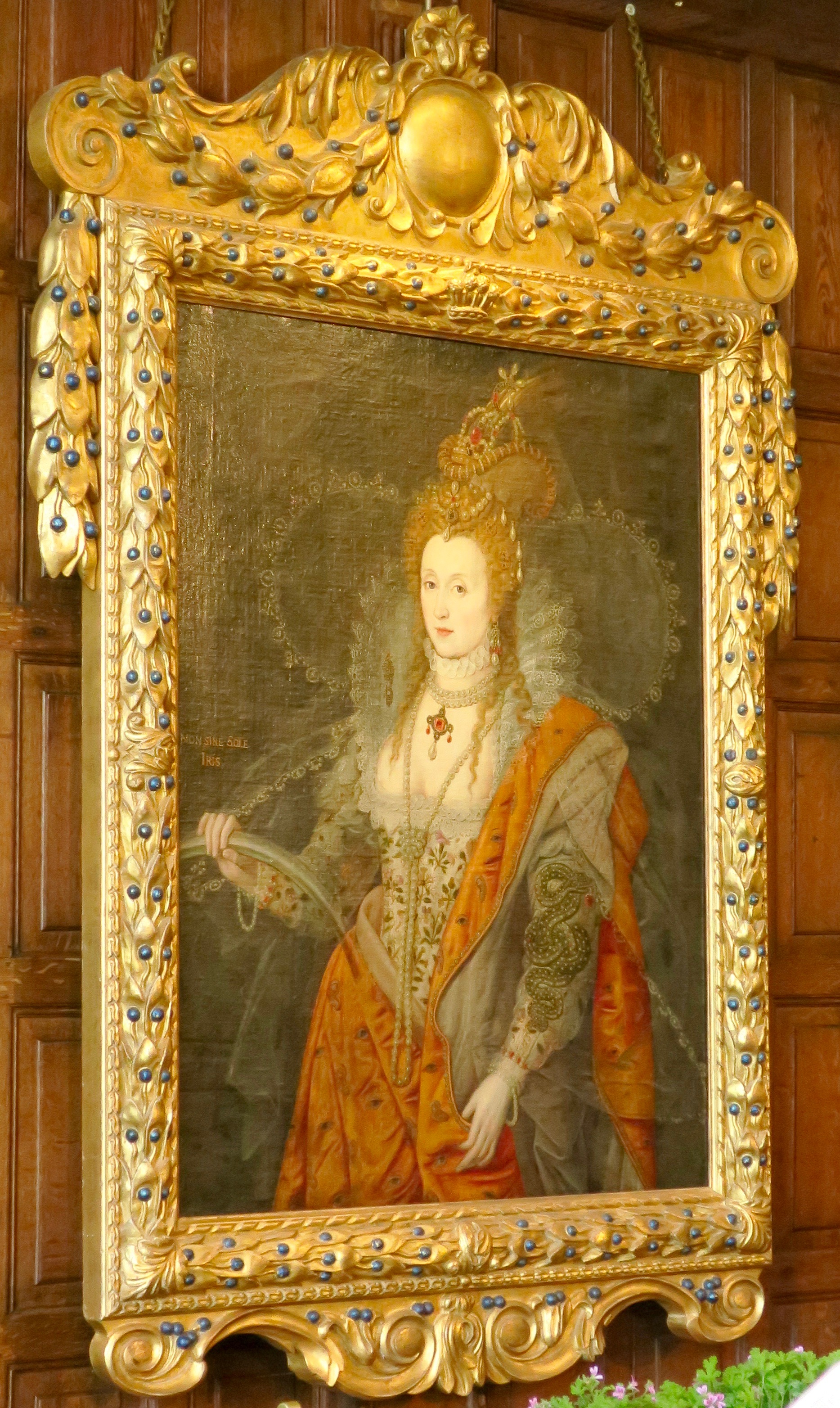 Attributed to Marcus Gheeraerts the Younger, perhaps the most heavily symbolic portrait of Elizabeth I is the 'Rainbow Portrait' at Hatfield House. It was painted around 1600–1602, when the queen was in her sixties. In this painting an ageless Elizabeth appears dressed as if for a masque, in a linen bodice embroidered with spring flowers and a mantle draped over one shoulder, her hair loose beneath a fantastical headdress. She wears symbols out of the popular emblem books: the cloak with eyes and ears, the serpent of wisdom, the celestial armillary sphere, and carries a rainbow with the motto non sine sol iris ("no rainbow without the sun").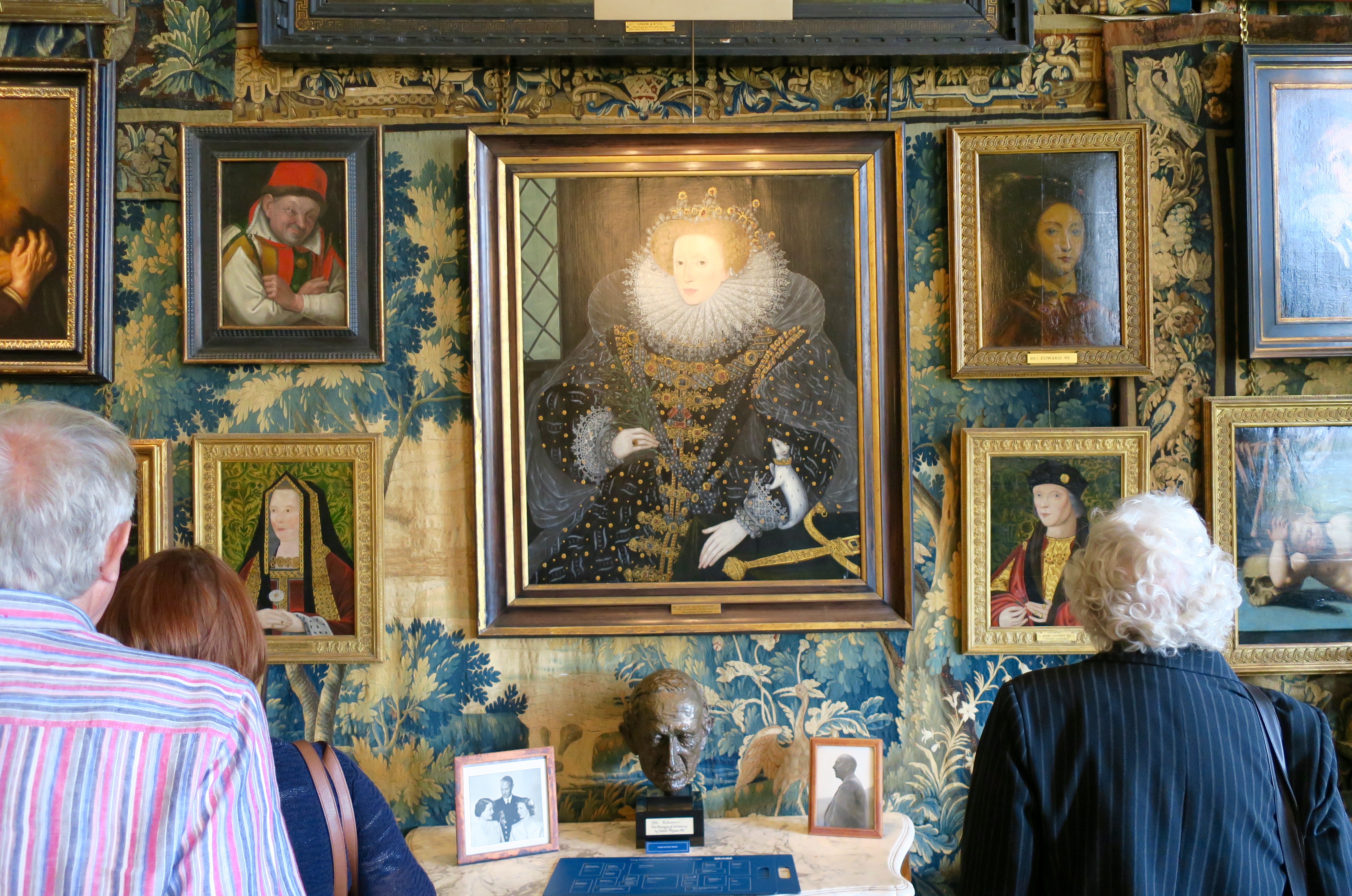 The Ermine Portrait, another allegorical portrait of Elizabeth I, painted in 1585 by Nicholas Hilliard.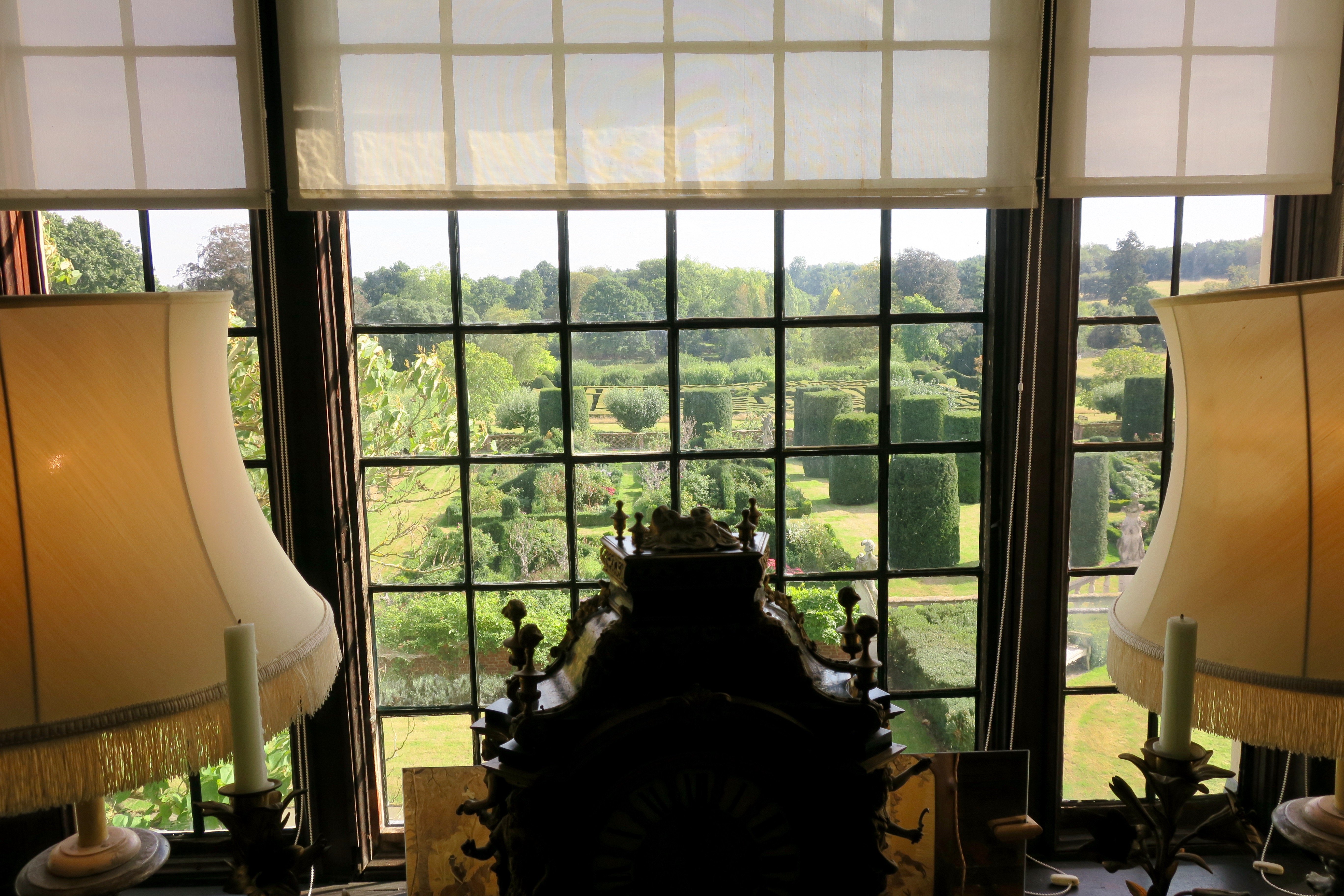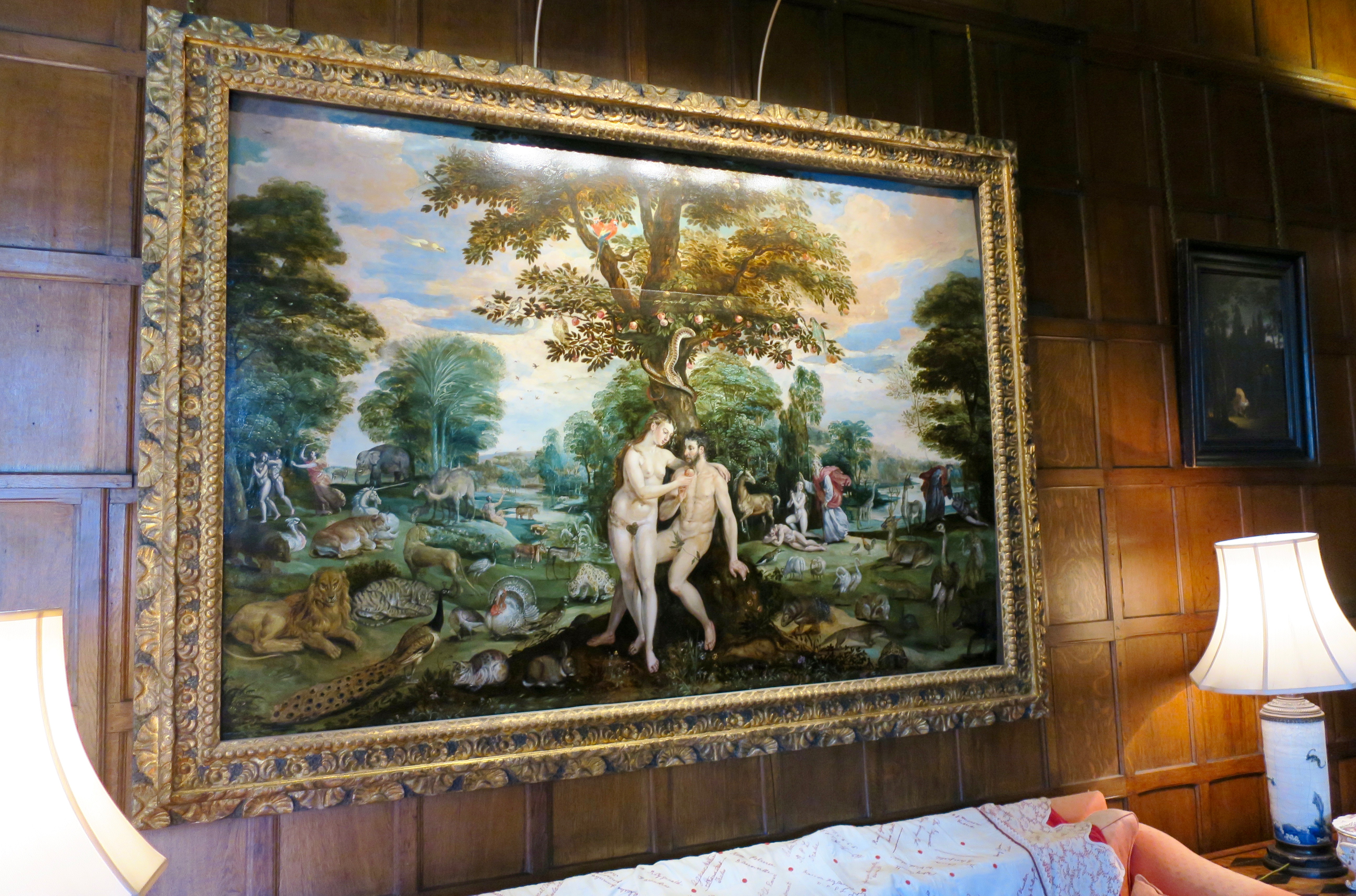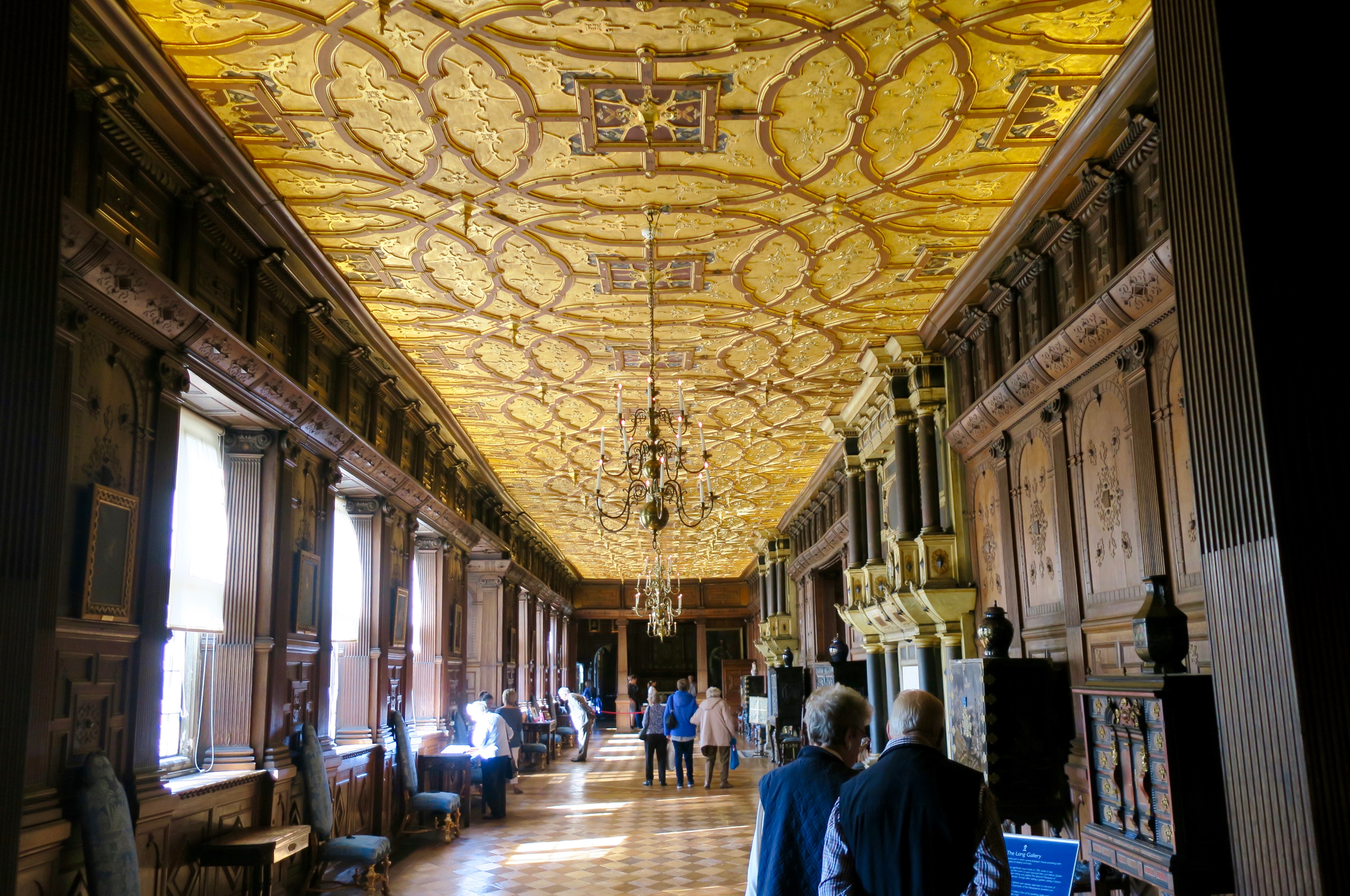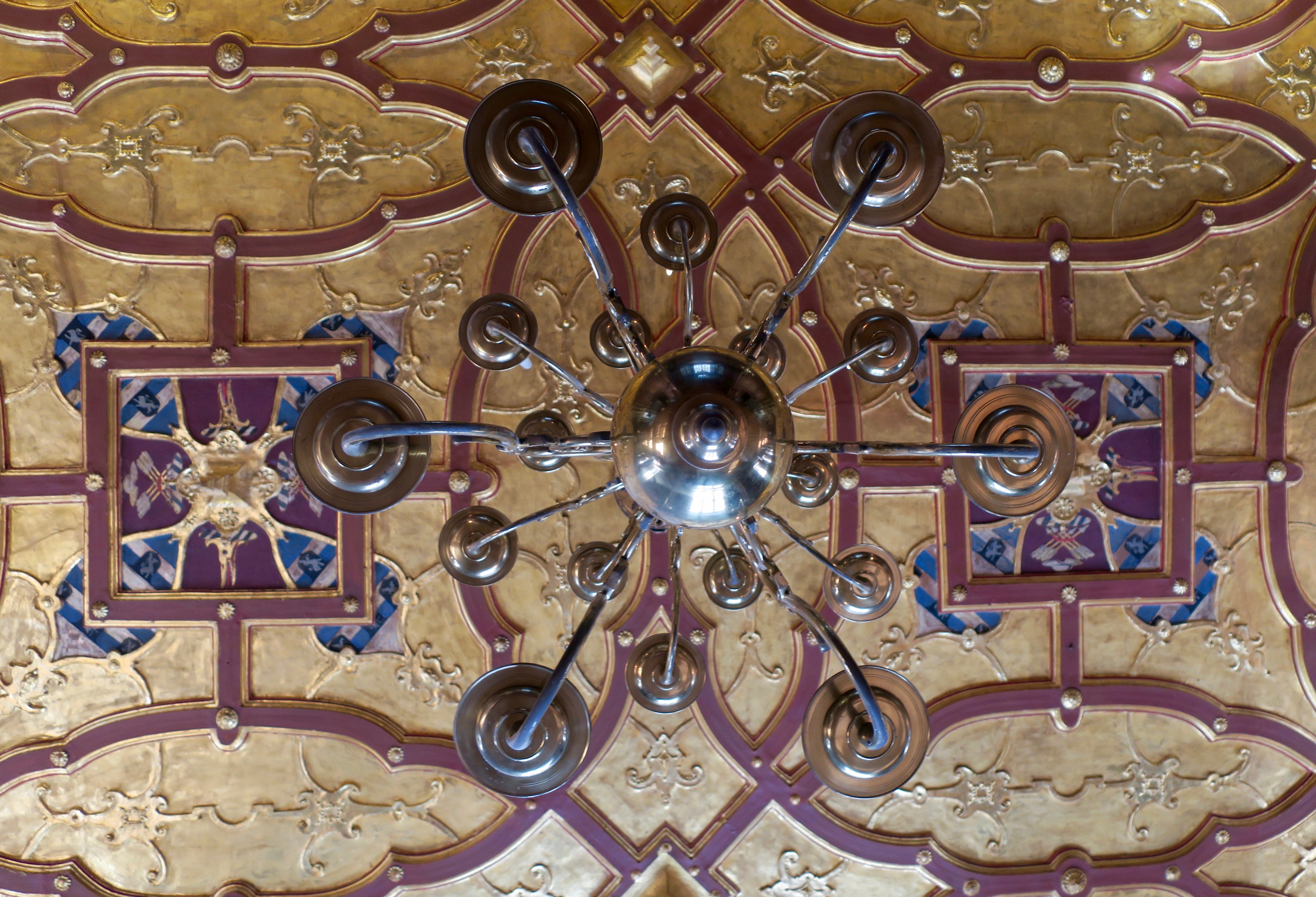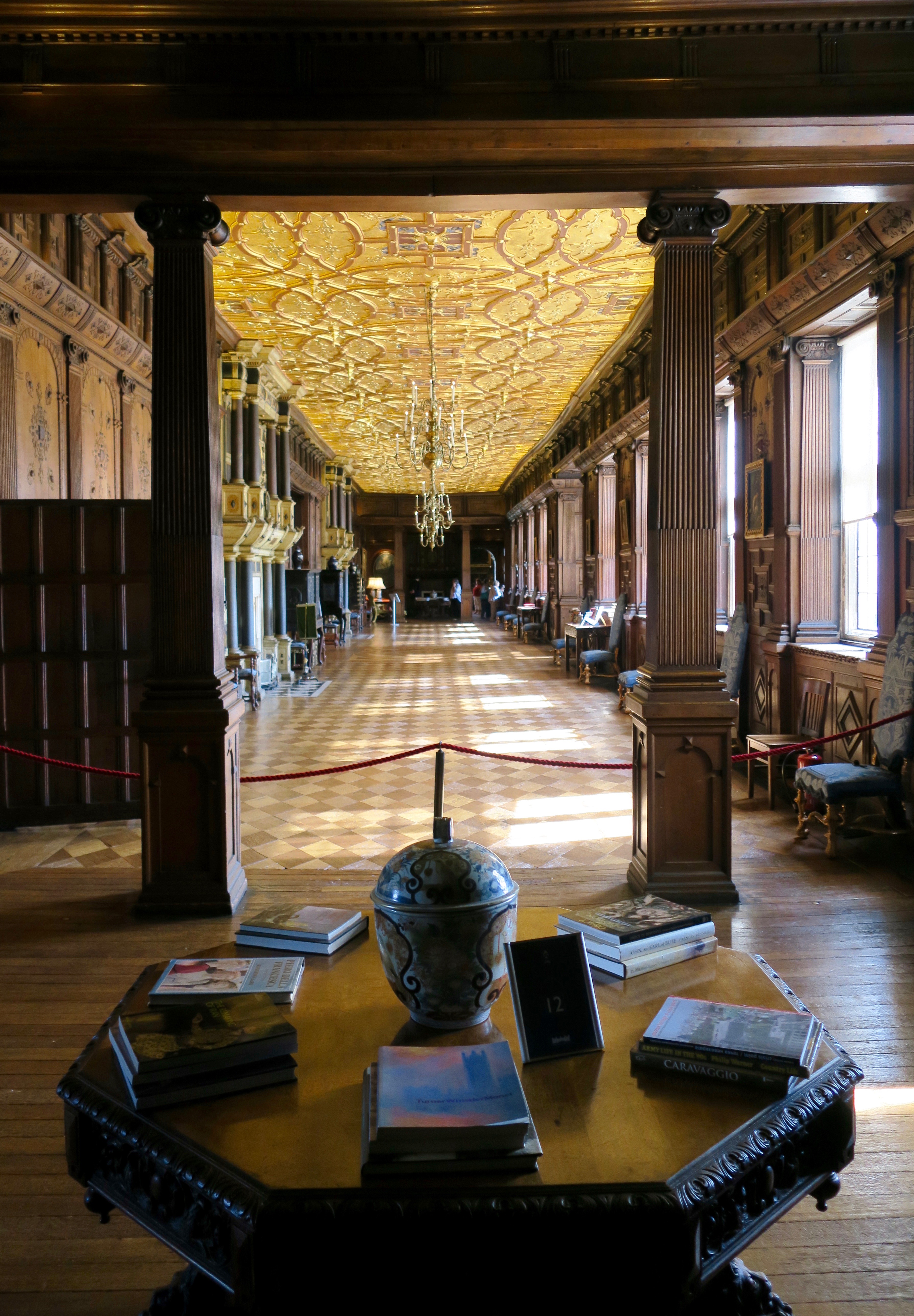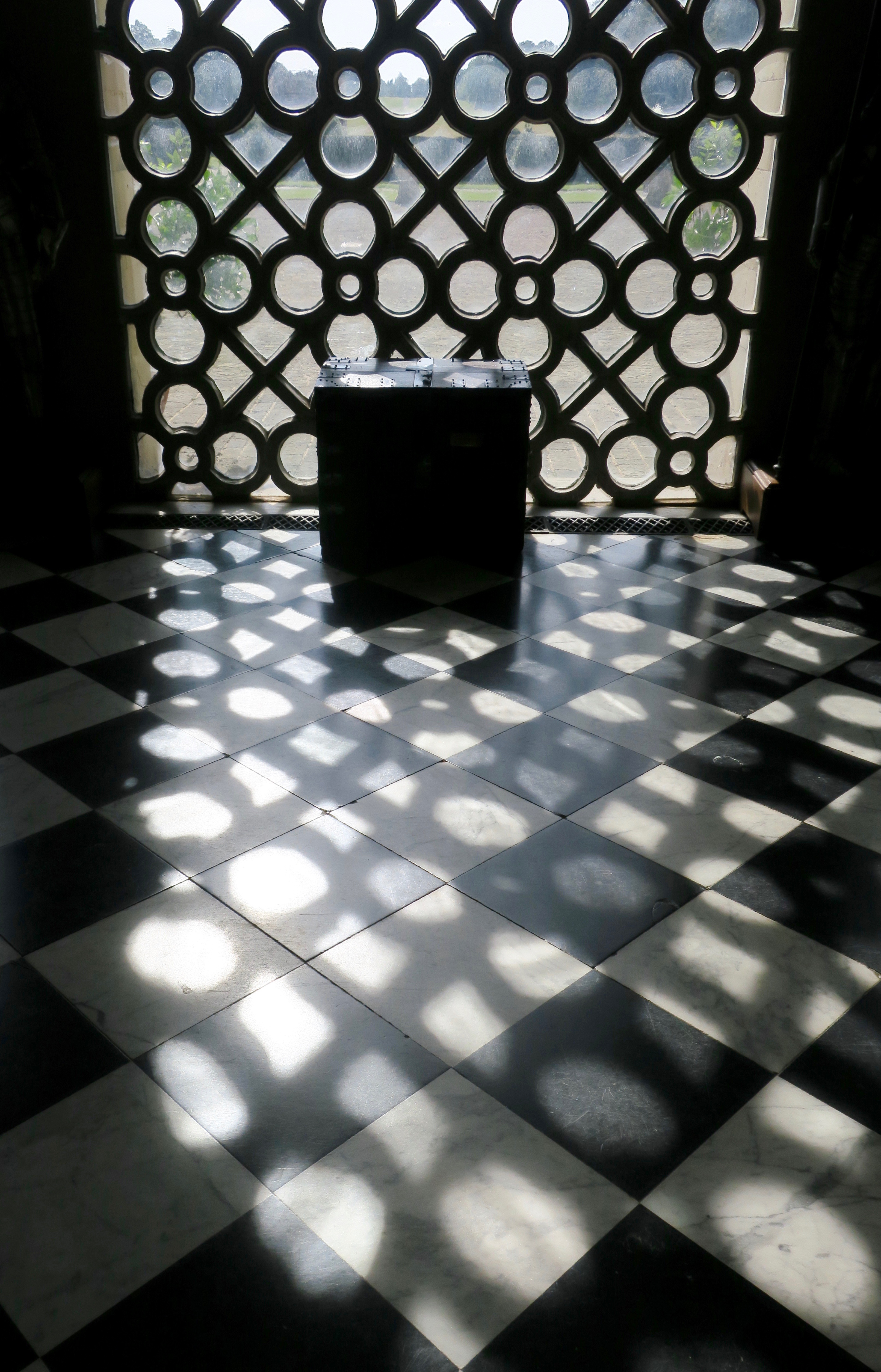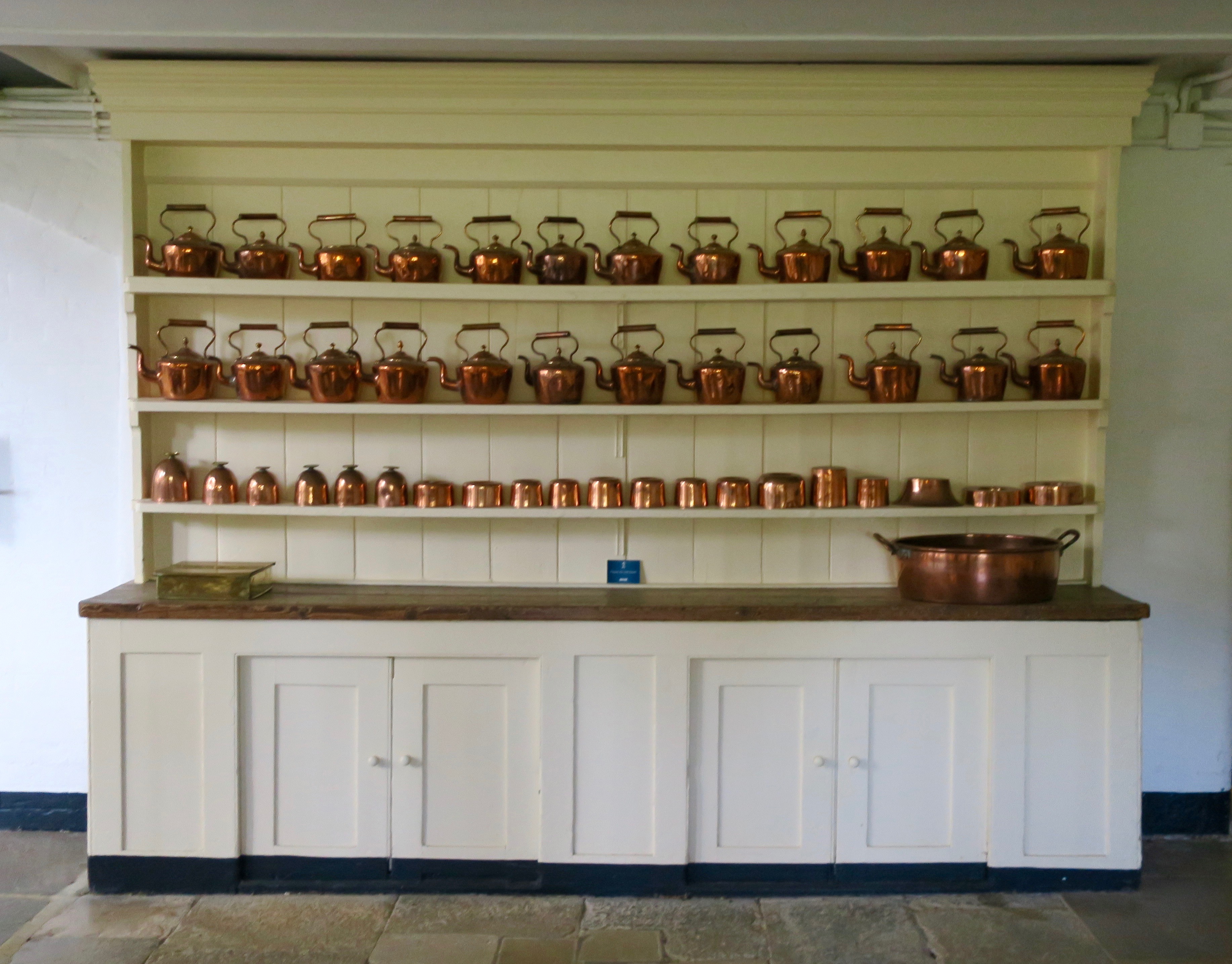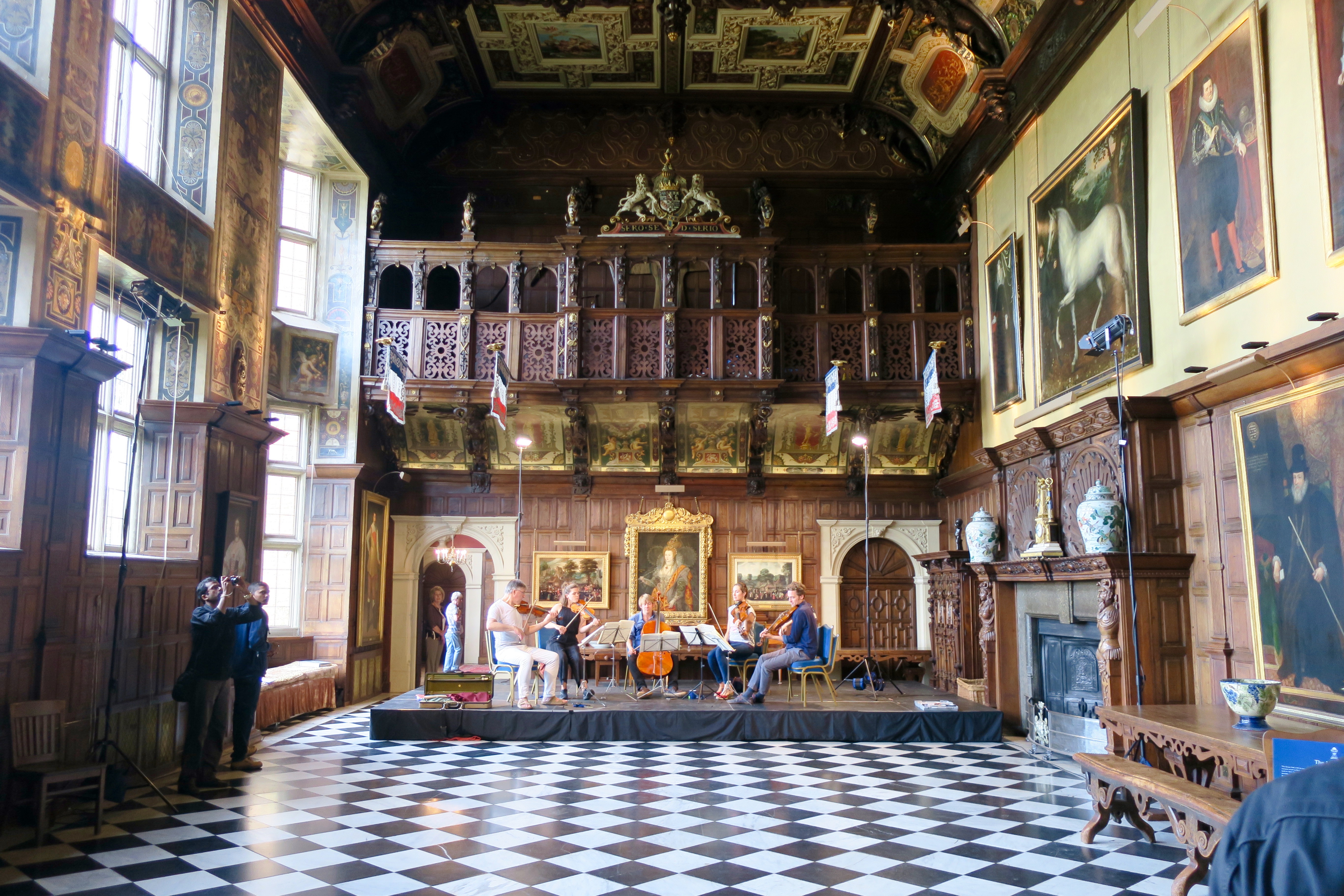 We came through the Long Gallery and the Library, the Chapel and the Armoury and then back out through the Kitchen. We were accompanied by the sweet sound of early music, and somewhere along the way the harpsichord we'd heard as we entered became a string quintet as we left.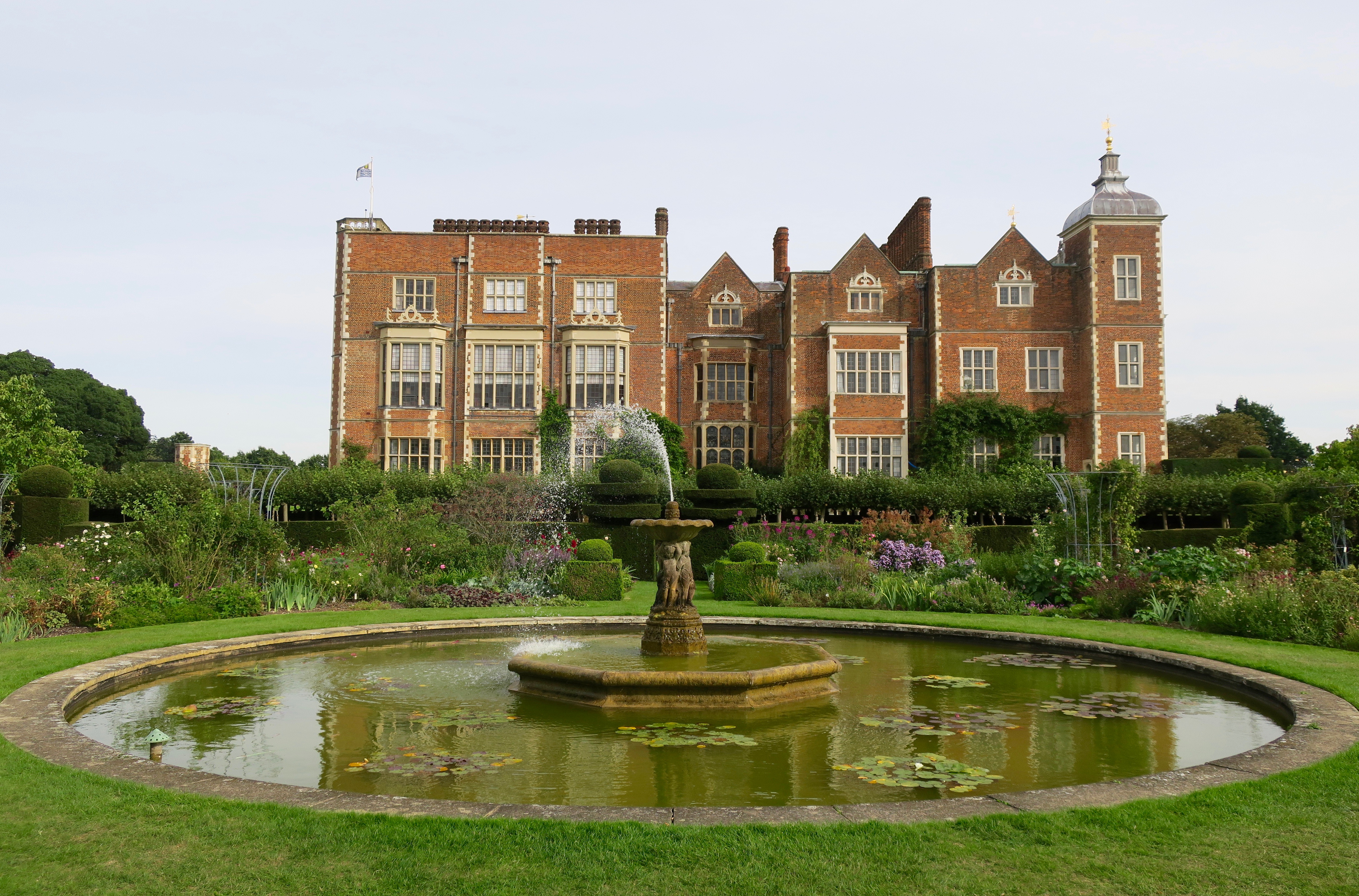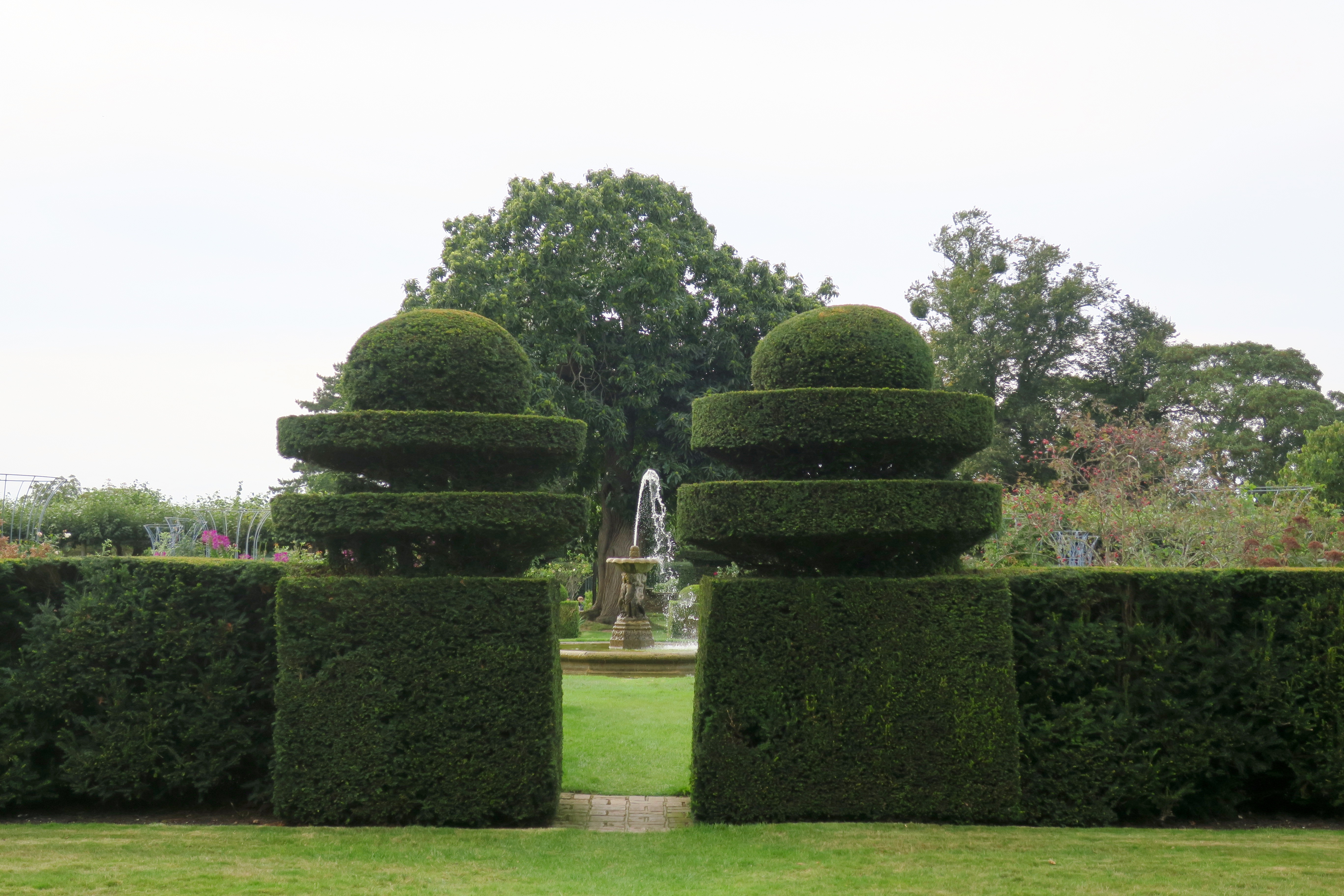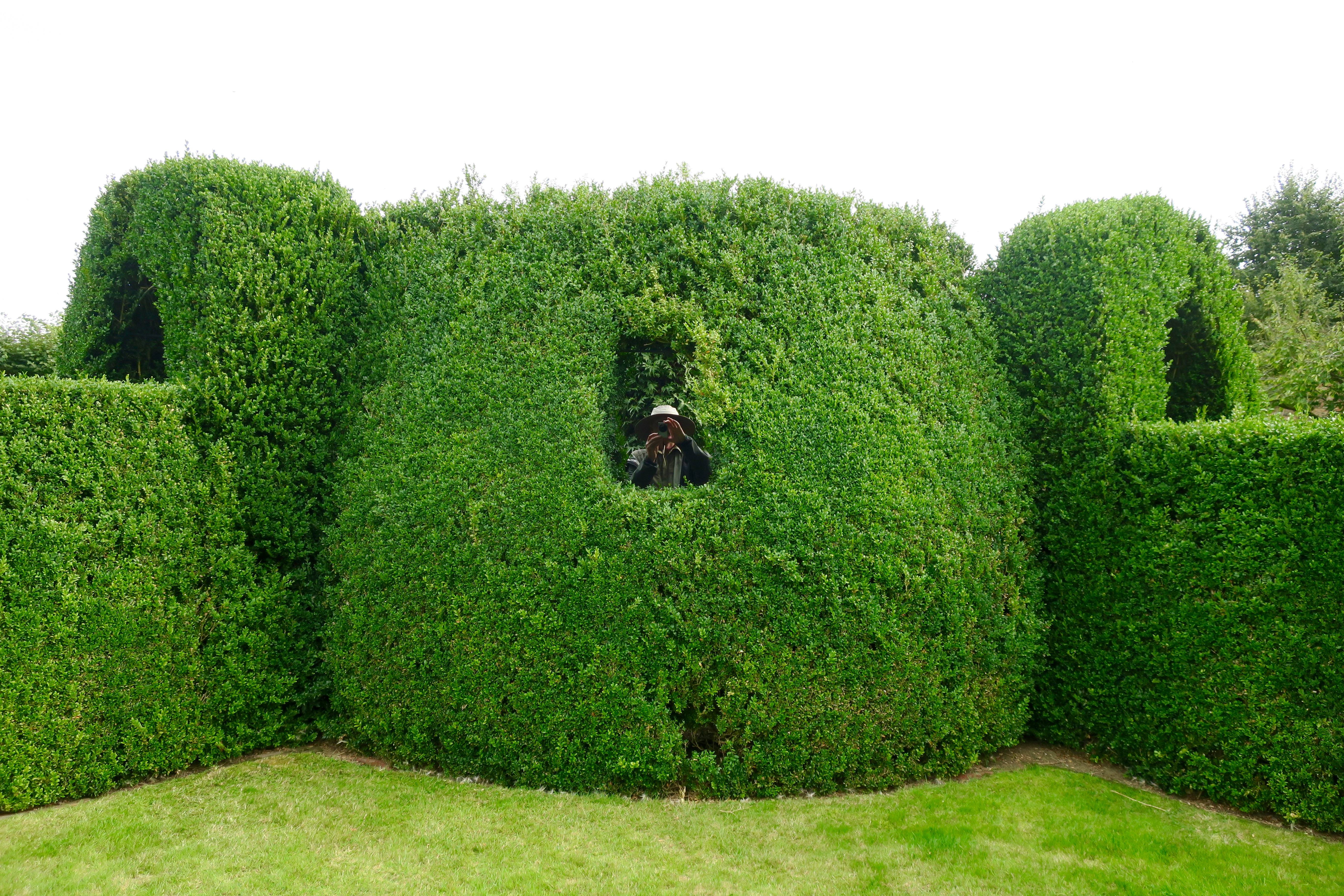 The gardens are full of photo opportunities.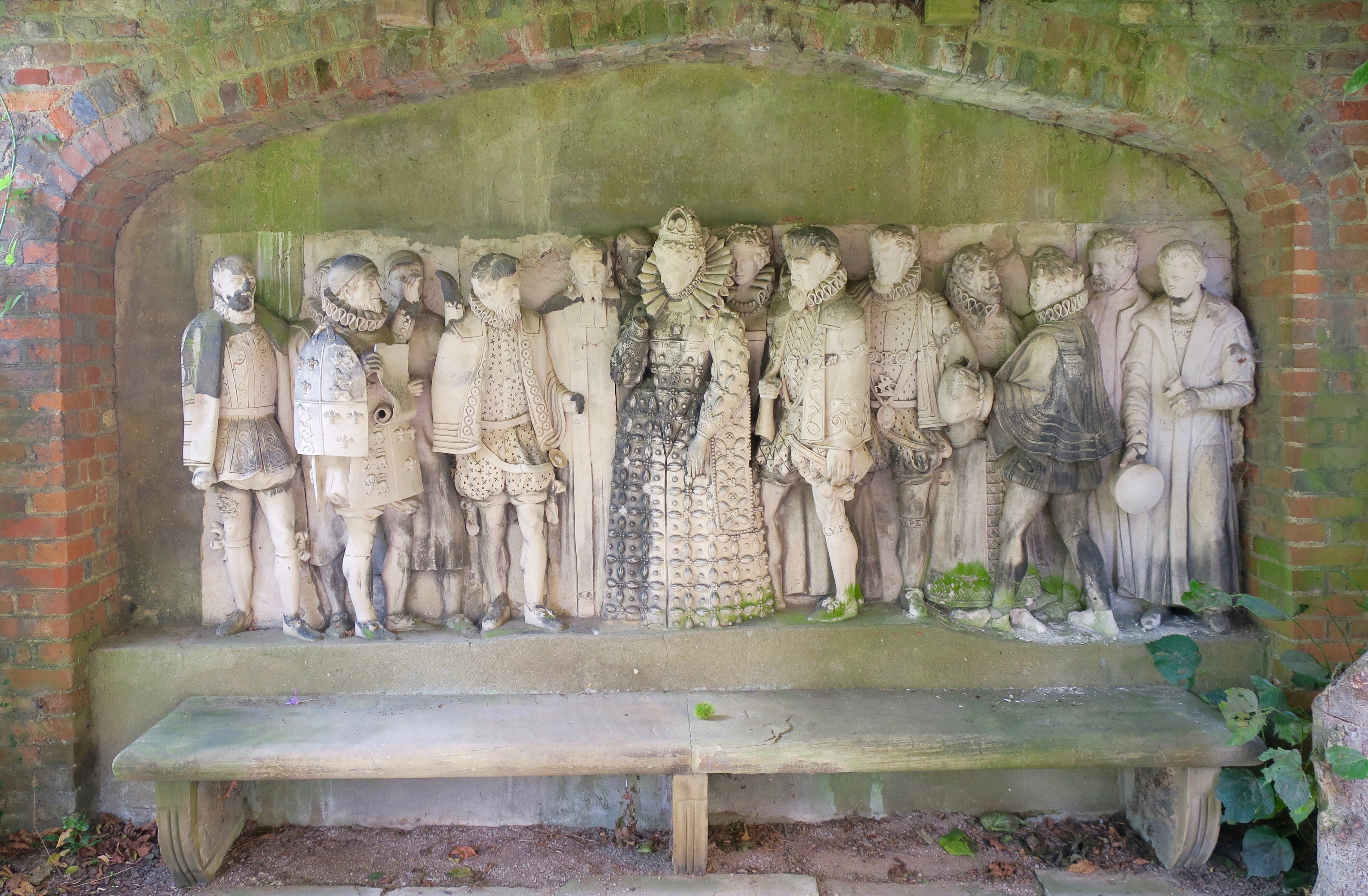 Ancient Figuring (stone)
Ancient Figuring (wood)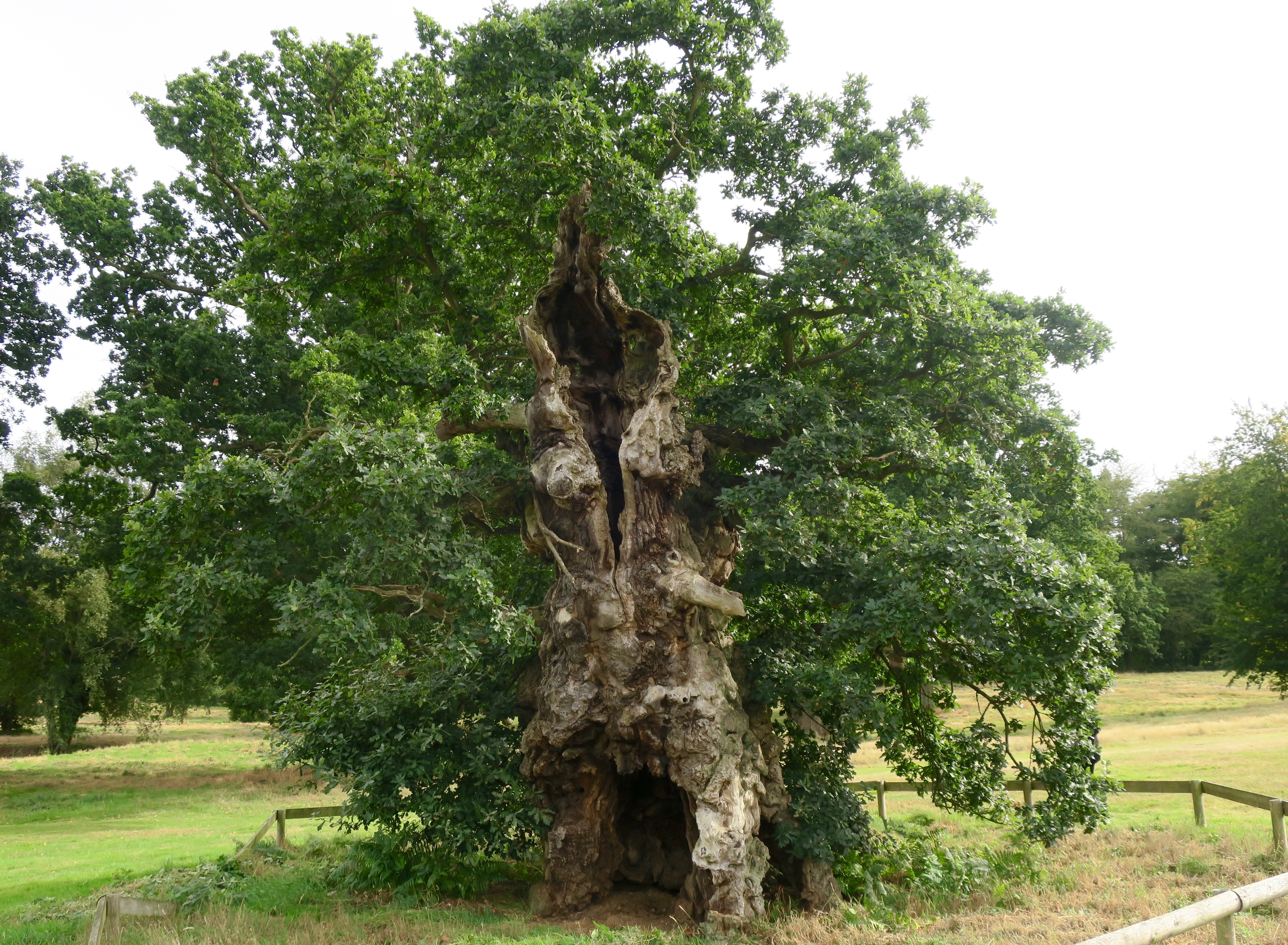 In Elephant Dell we were surrounded by a herd of ancient oak trees, but which is the Elephant Oak?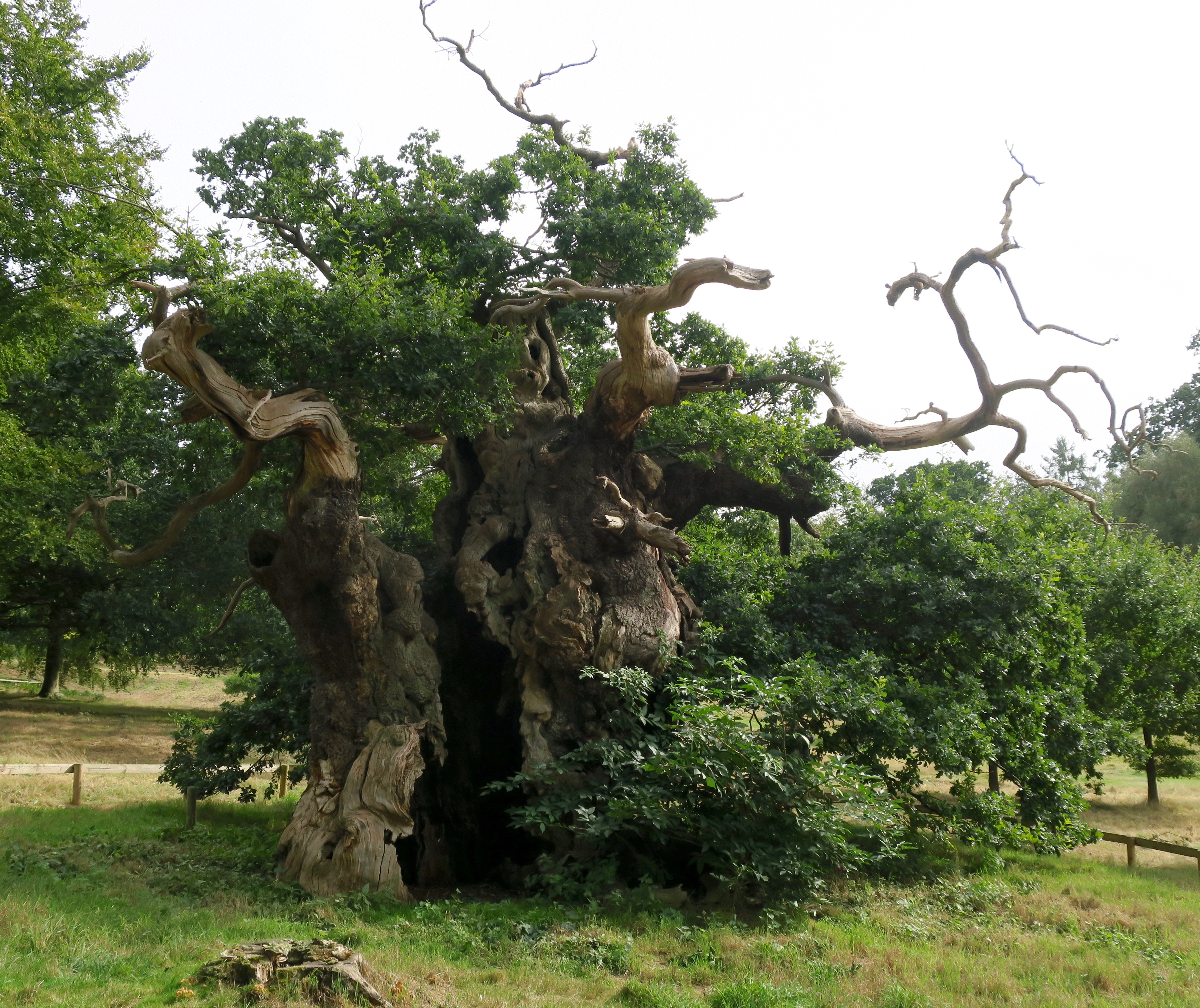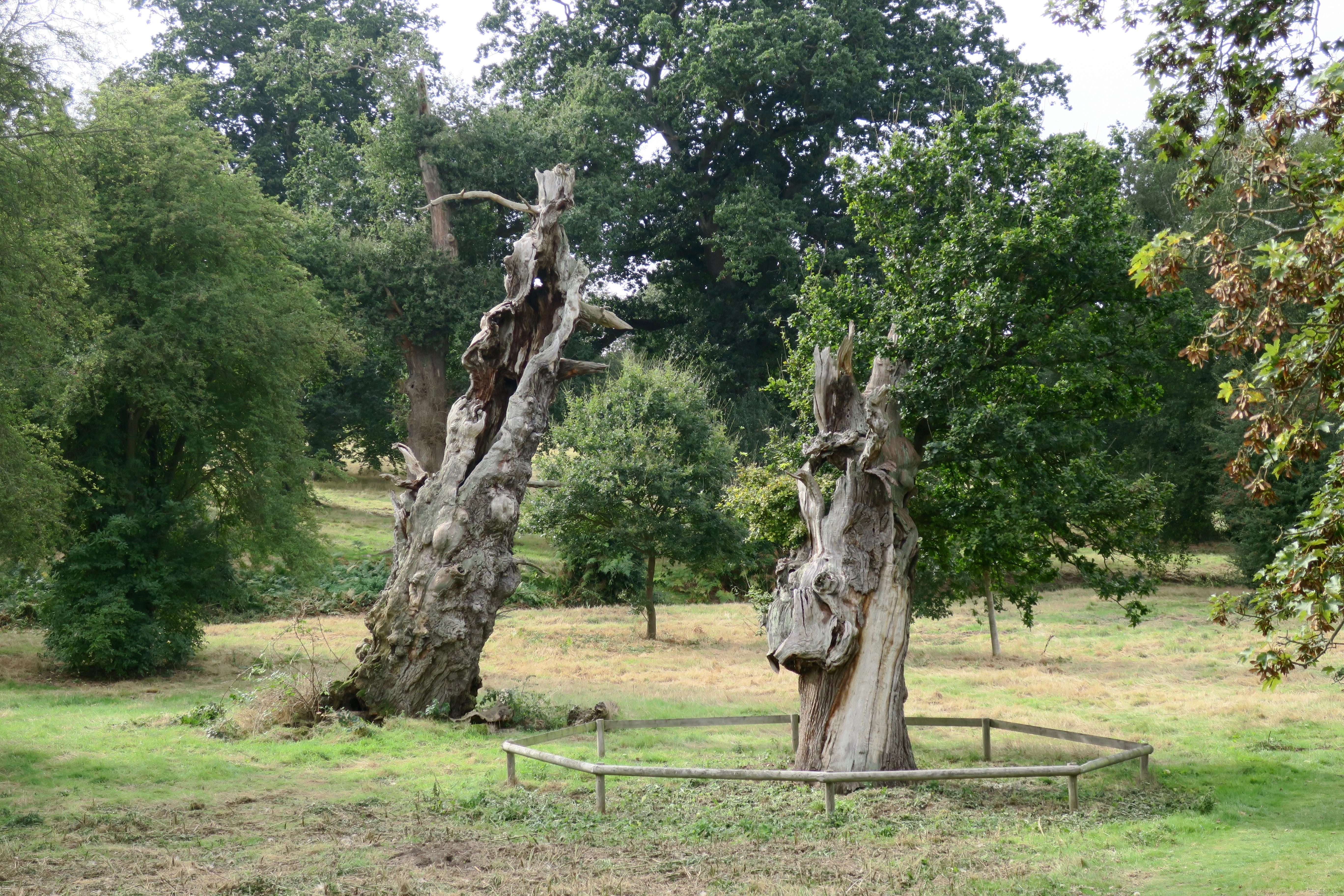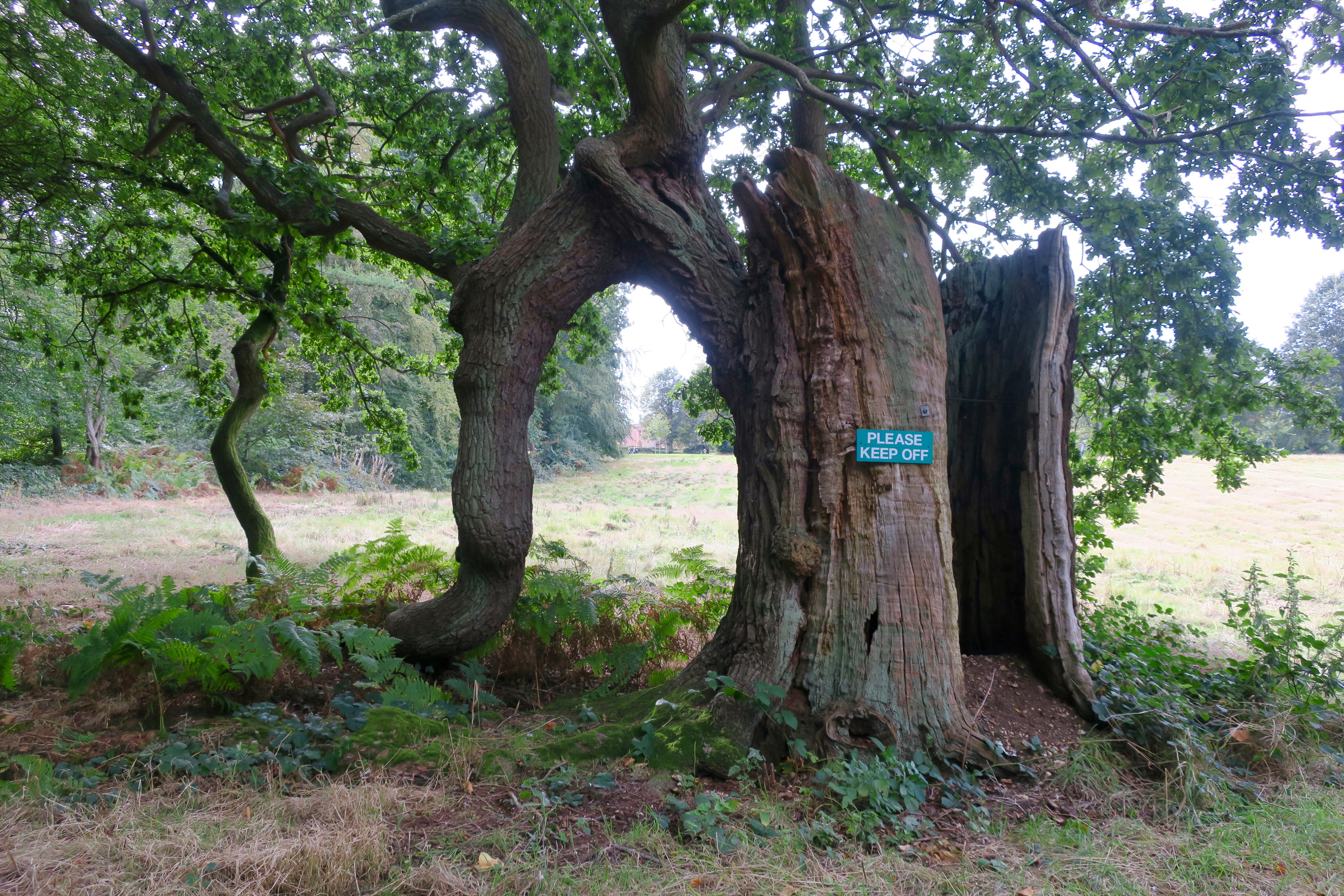 For another visit to Hatfield Park see the earlier post – Elizabethan Oaks.
※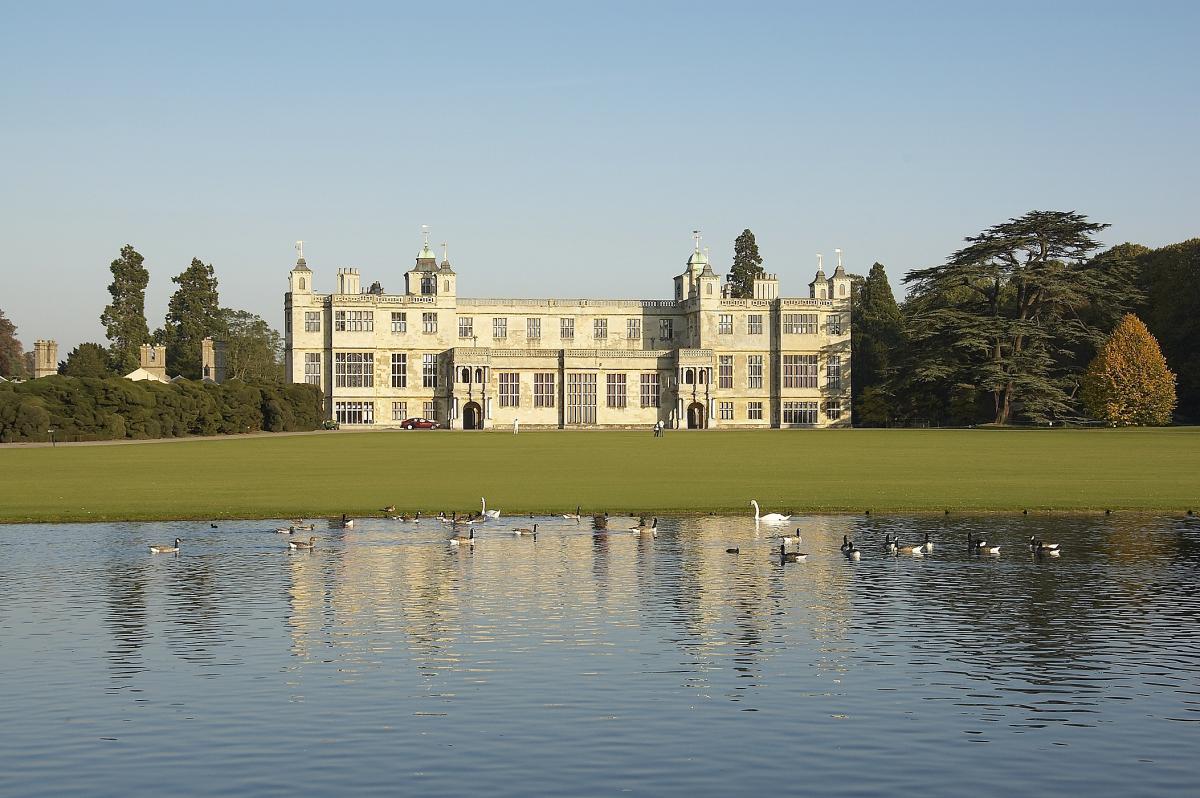 Next day we ventured further north. We could have taken the train from Liverpool Street station but instead we took the car, and parked on the cricket pitch next to the lake in front of Audley End House.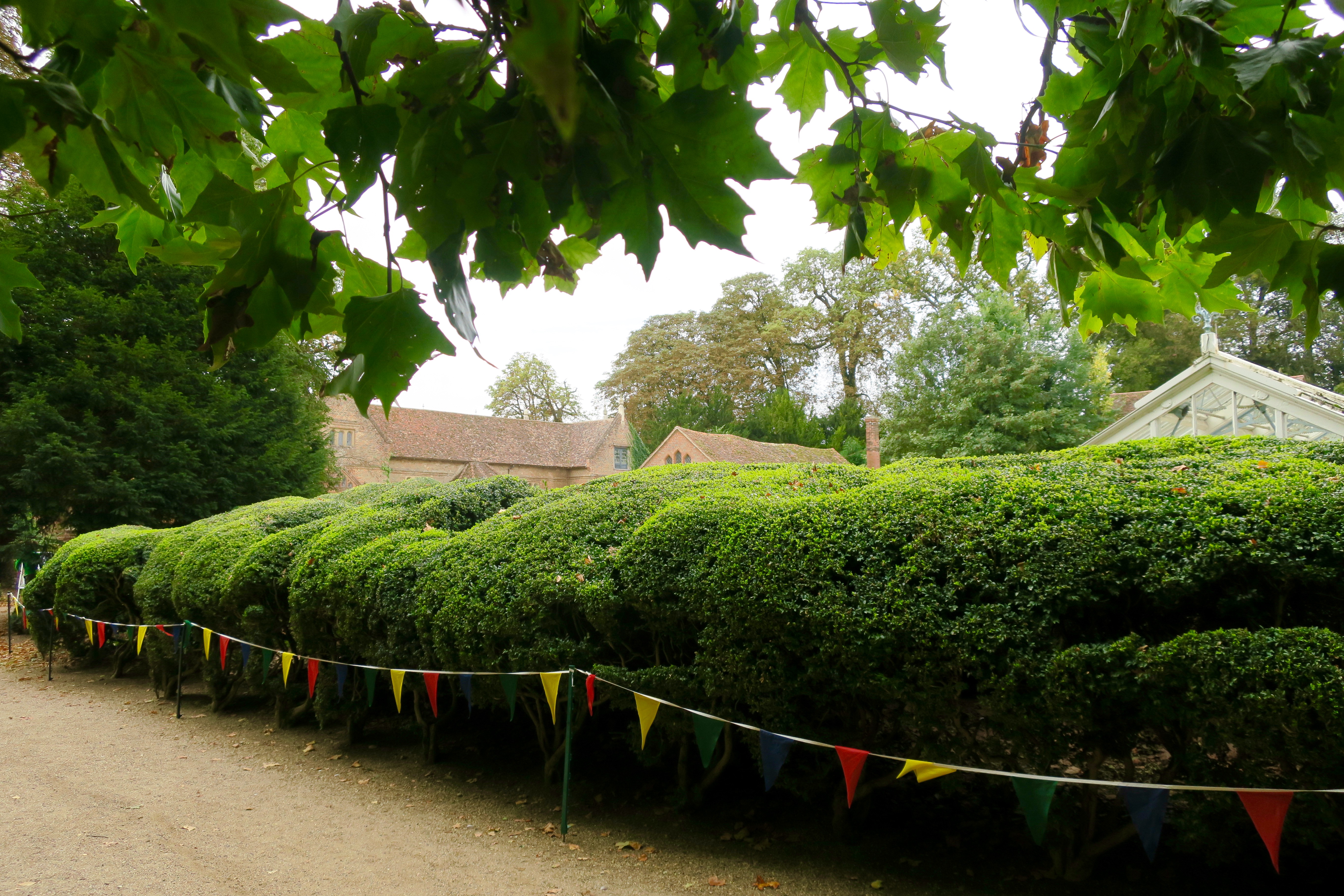 A trail of bunting led us straight to the Apple Festival.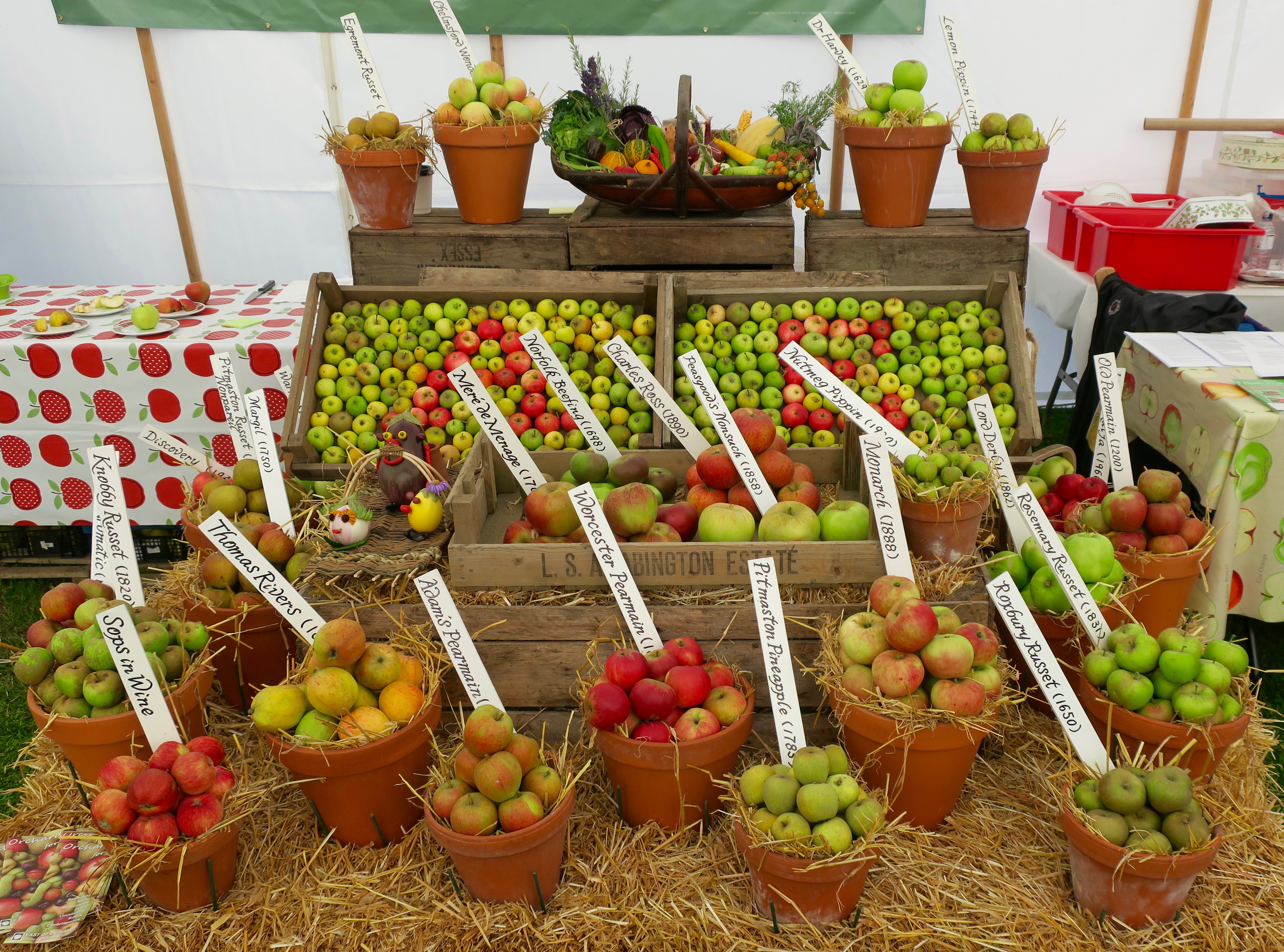 A & E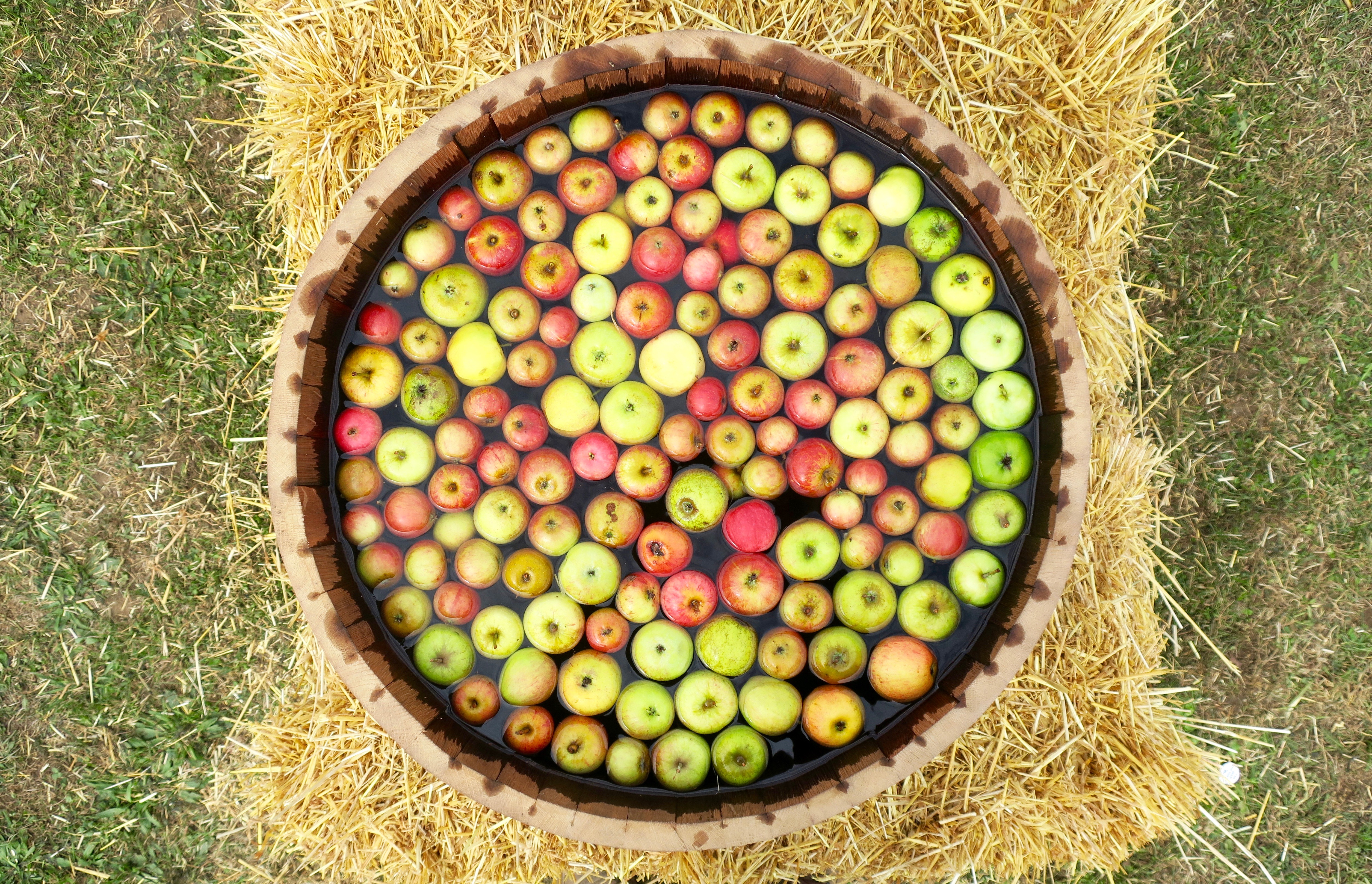 We tasted and sipped and sniffed and bobbed our way around the stalls.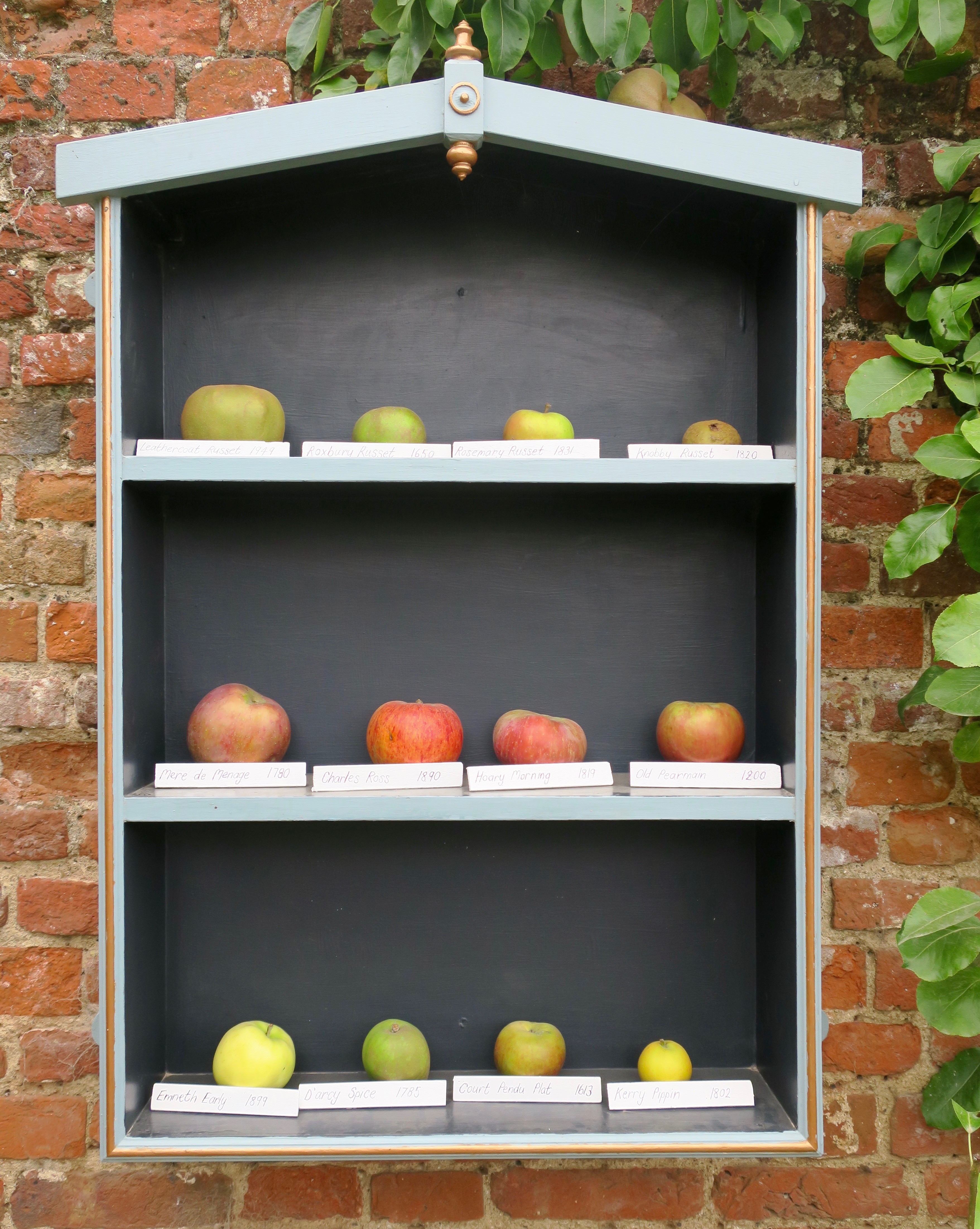 Leathercoat Russet 1949 · Roxbury Russet 1650 · Rosemary Russet 1831 · Knobby Russet 1820
Mere de Menage 1780 · Charles Ross 1890 · Hoary Morning 1819 · Old Pearmain 1200
Emneth Early 1899 · D'arcy Spice 1785 · Court Pendu Plat 1613 · Kerry Pippin 1802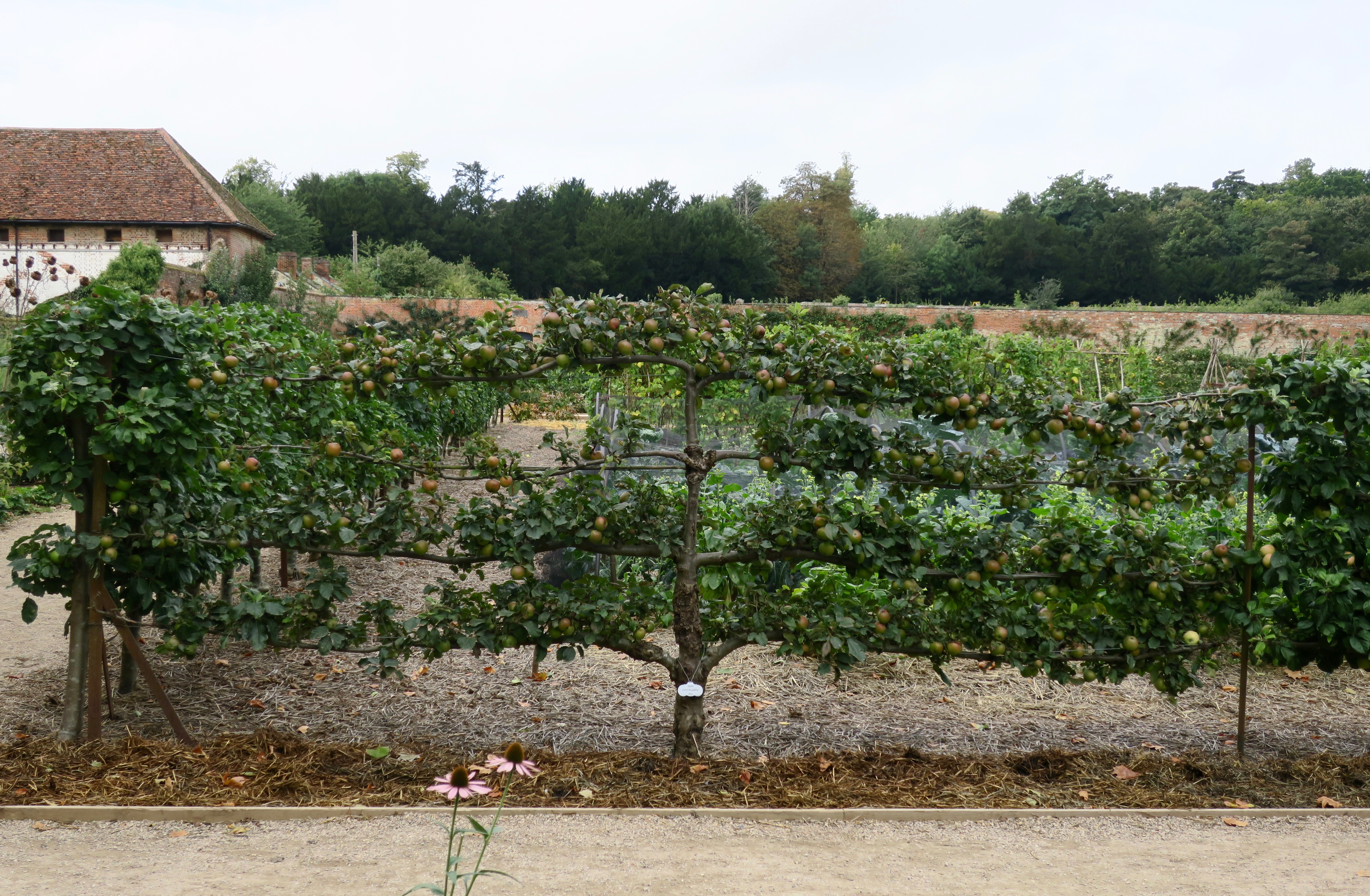 There are over 150 varieties of apple in the kitchen garden.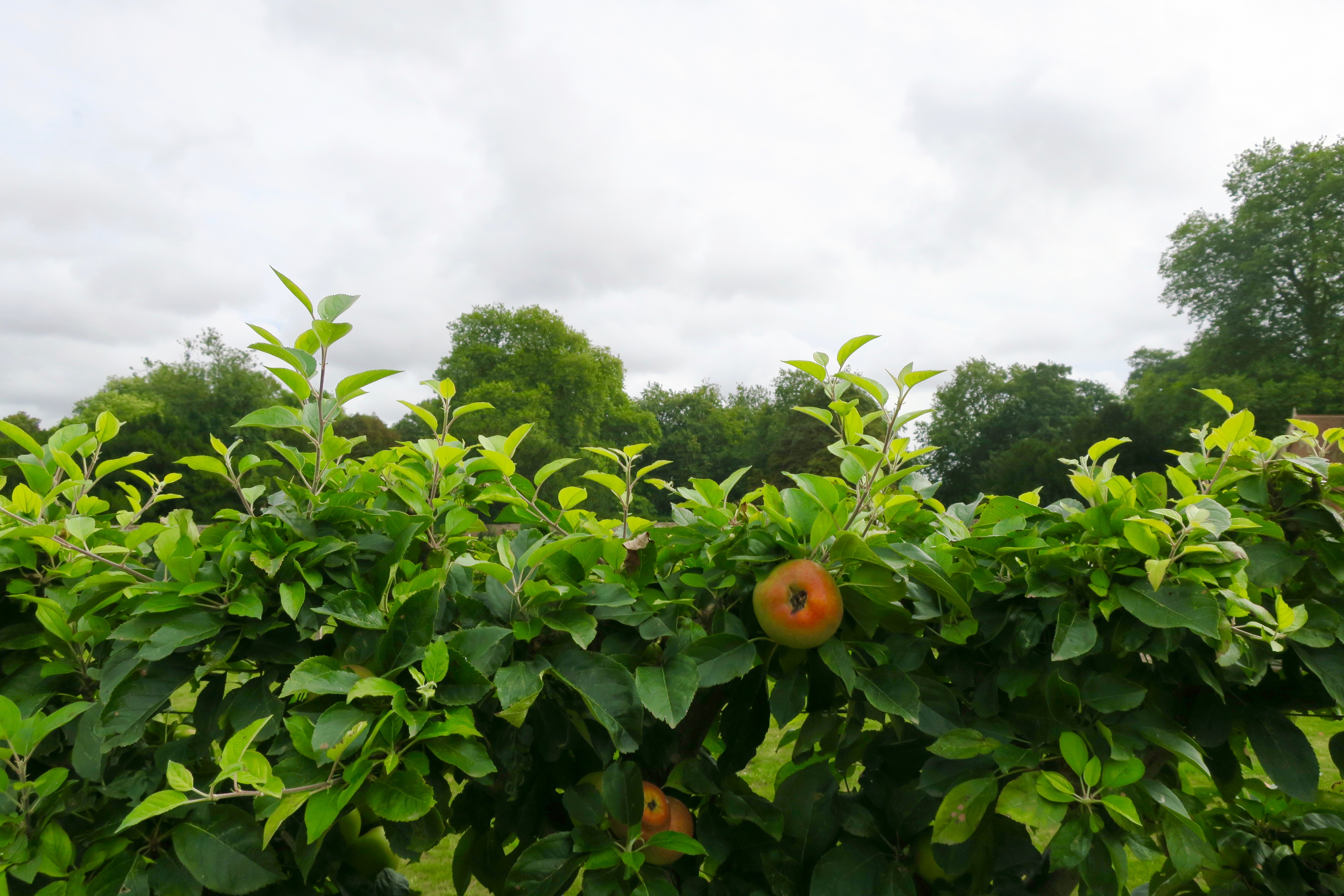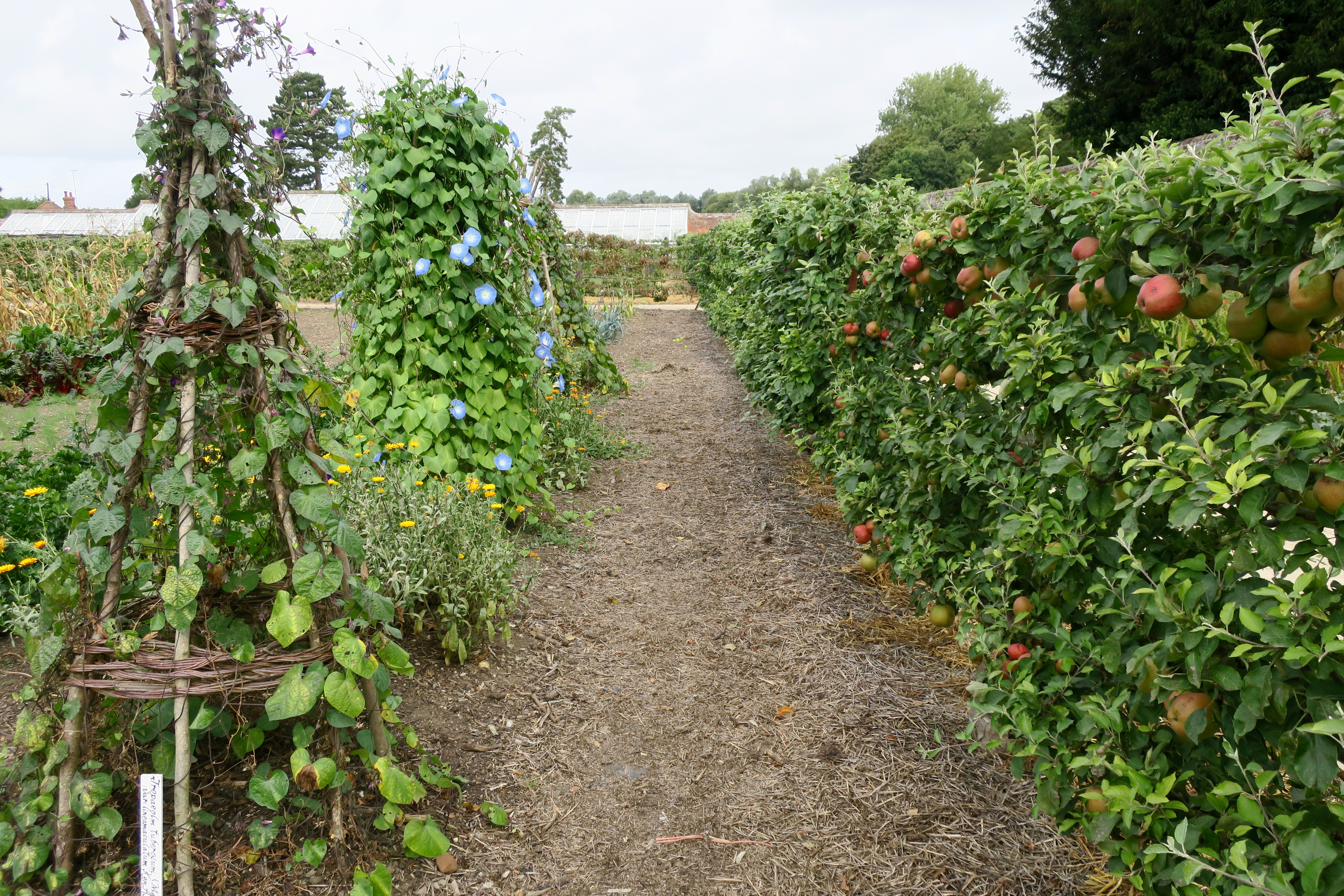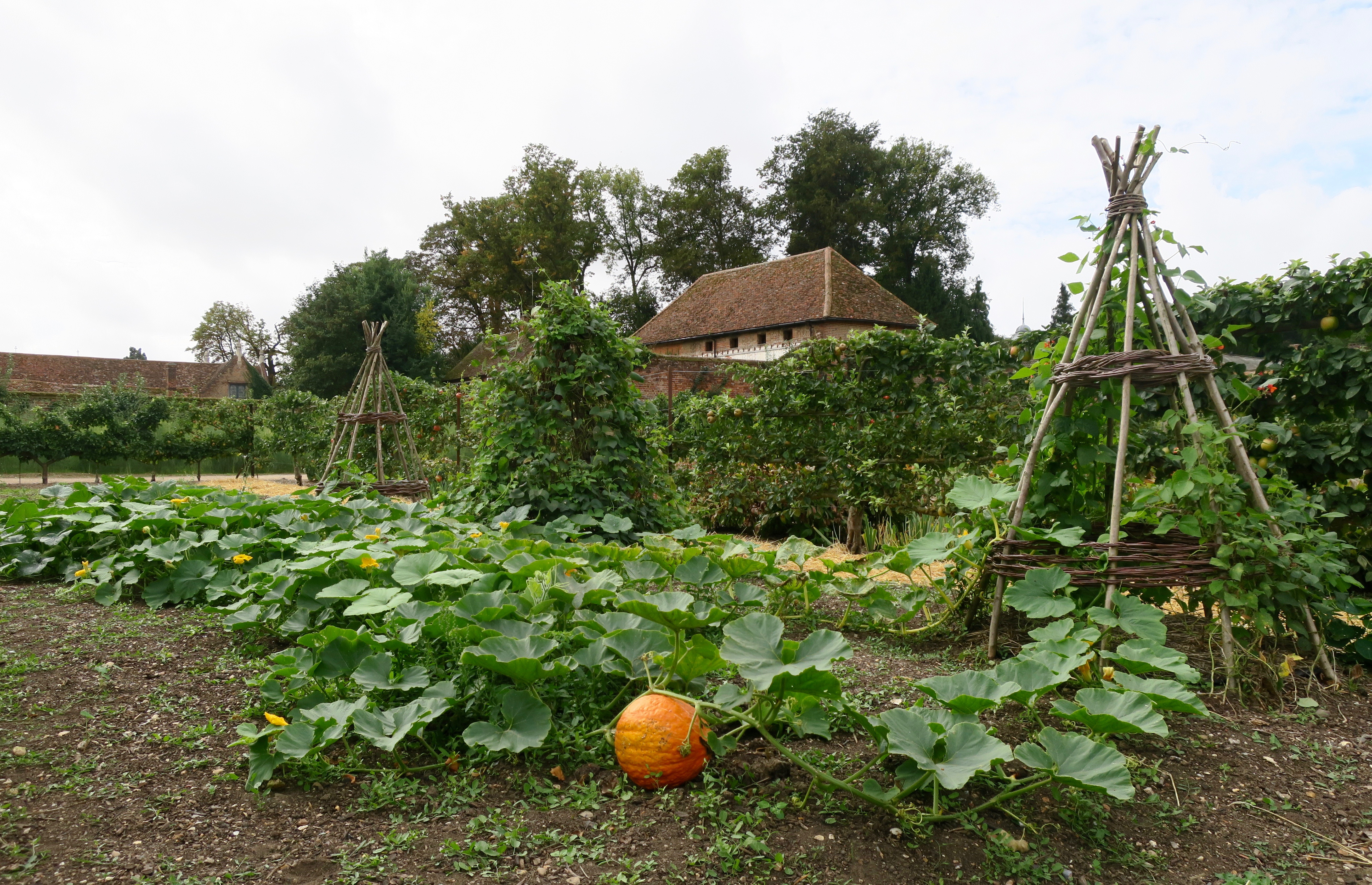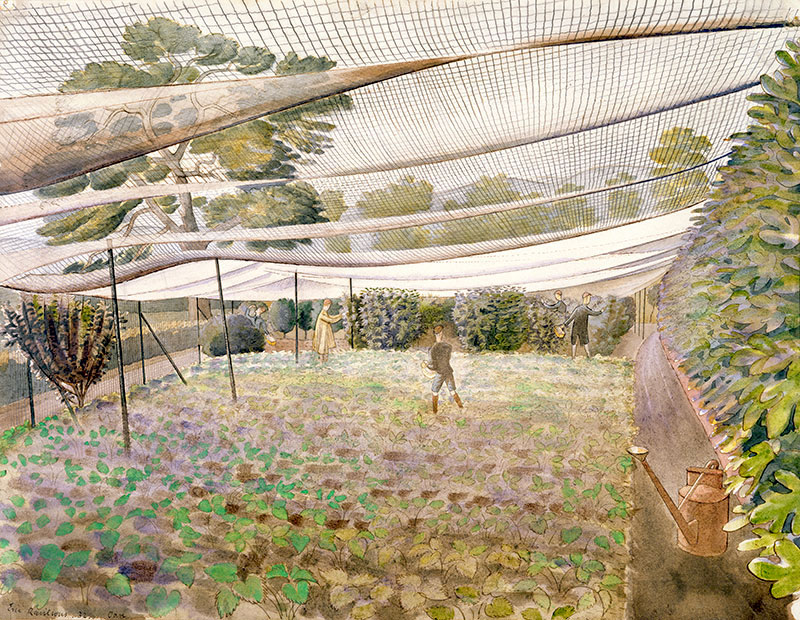 Part of the garden was covered with strawberry nets, reminding me of this painting by Eric Ravilious.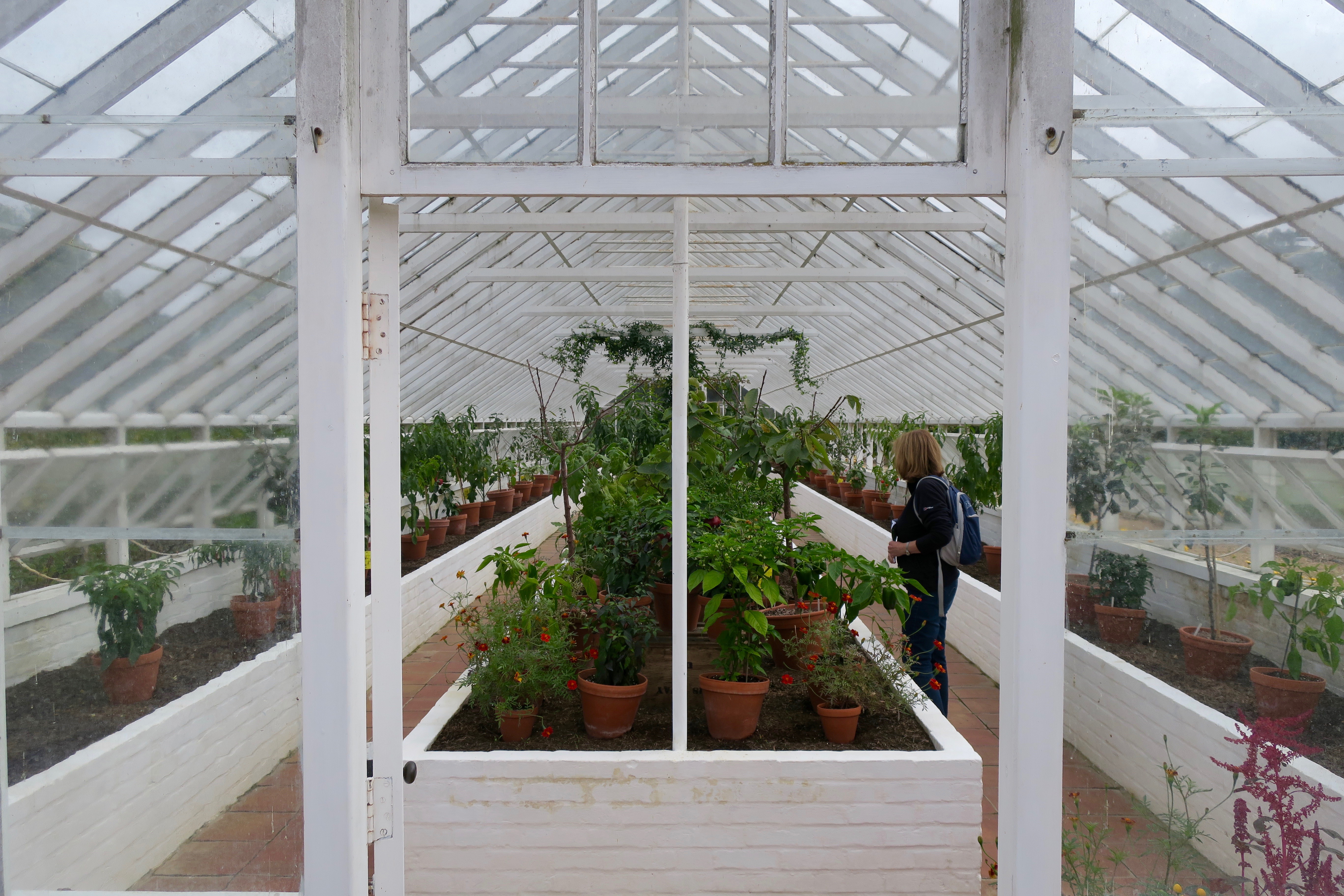 I think he would have felt at home here.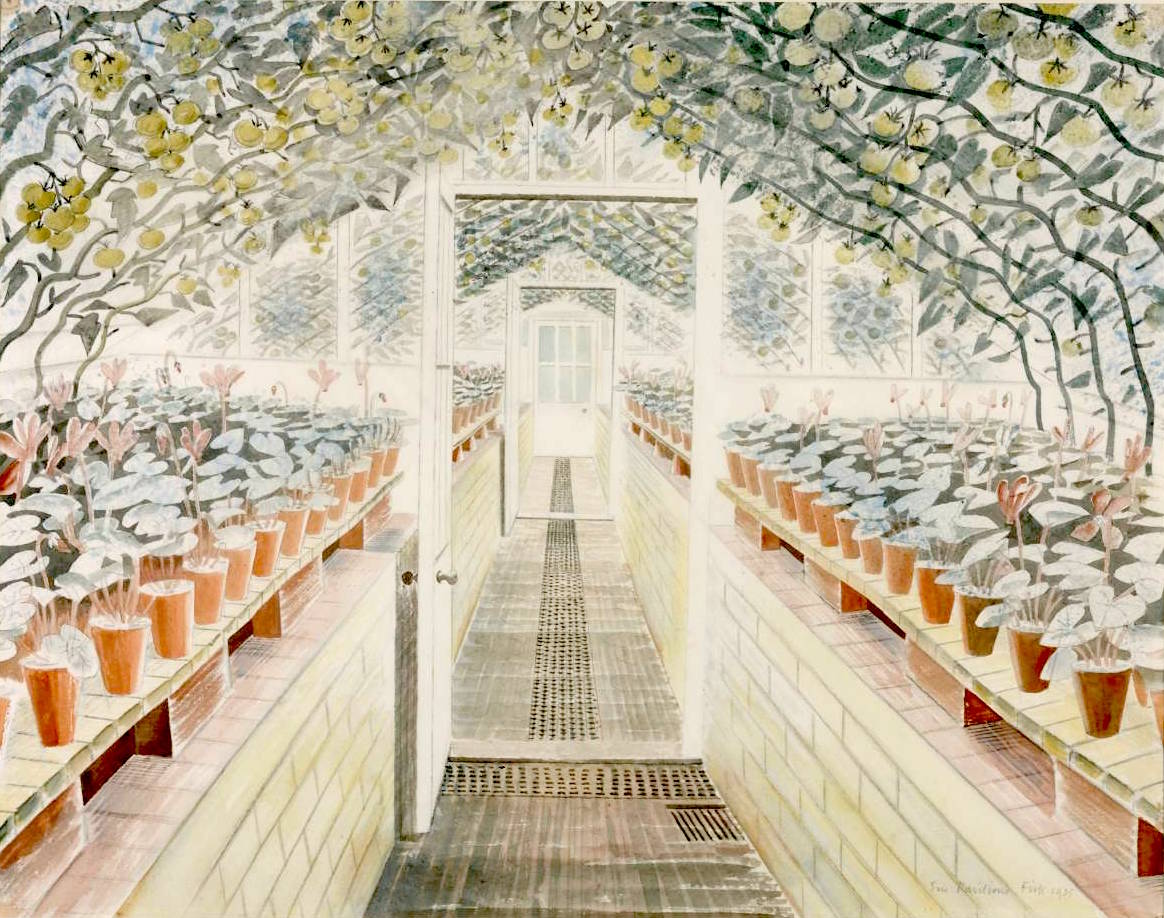 The Greenhouse, Cyclamen and Tomatoes: Eric Ravilious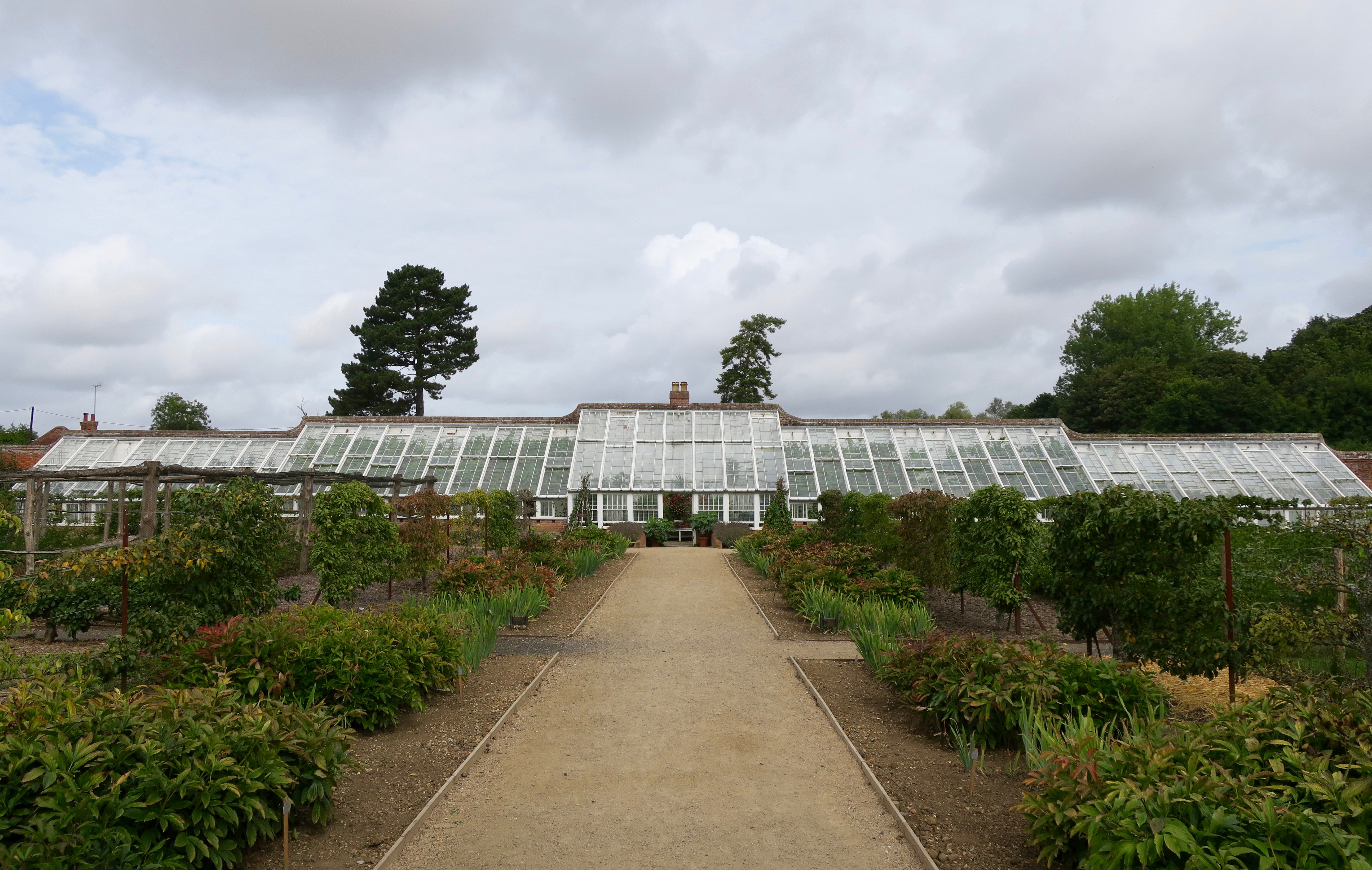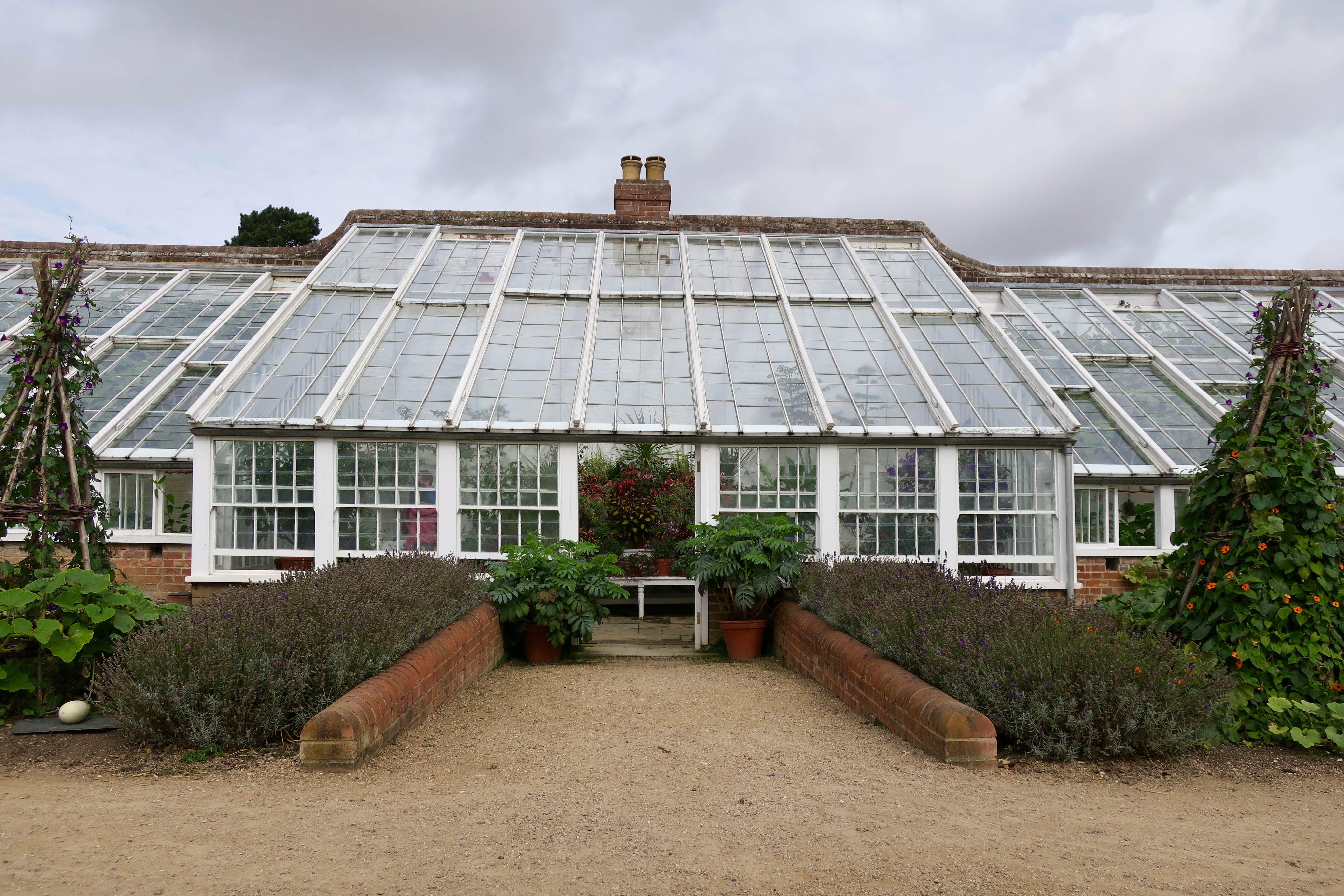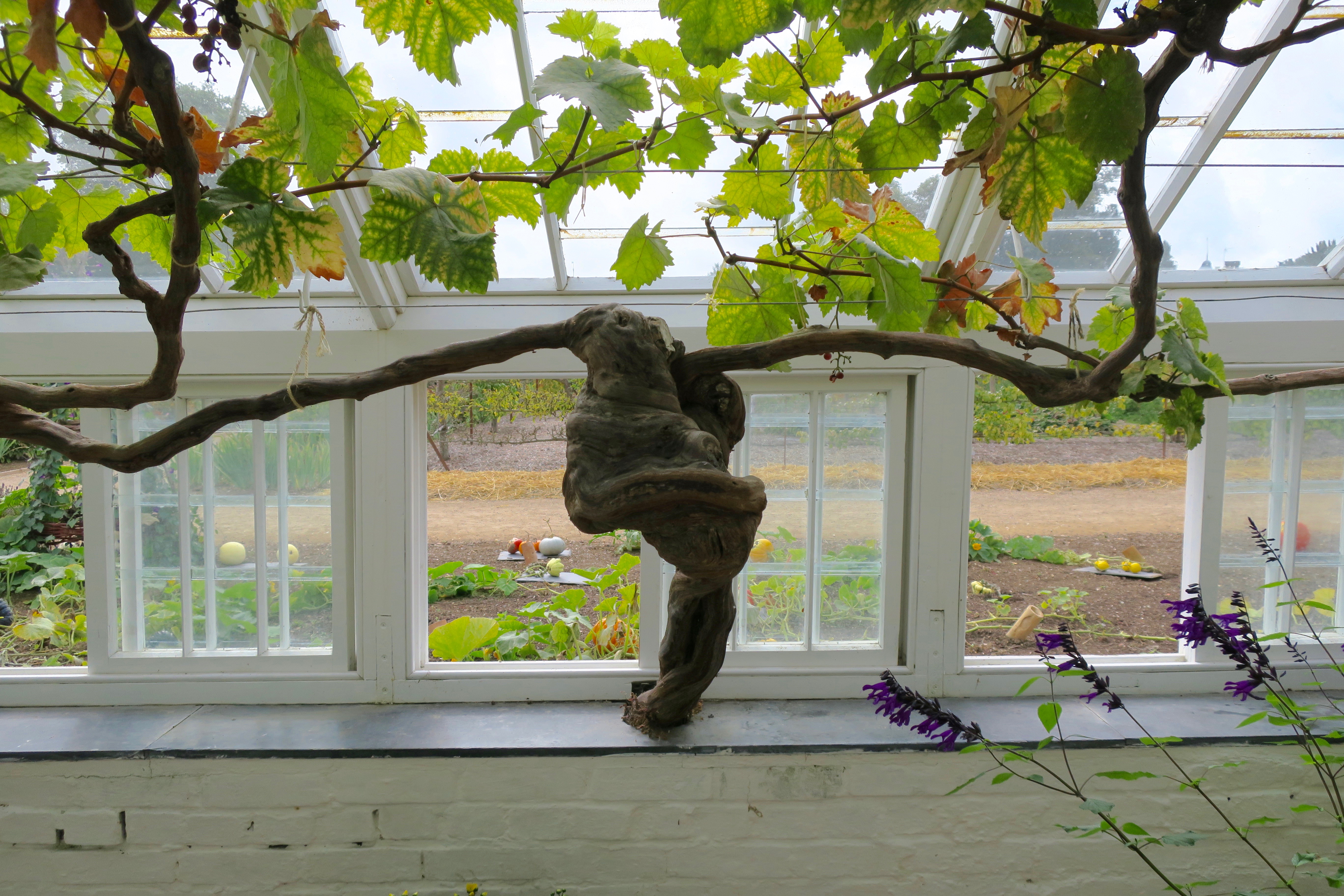 The grapevines are rooted outside the Vine House and trained through holes in the wall to grow along wires suspended from the roof. A system of weights and pulleys on the back wall regulates ventilation.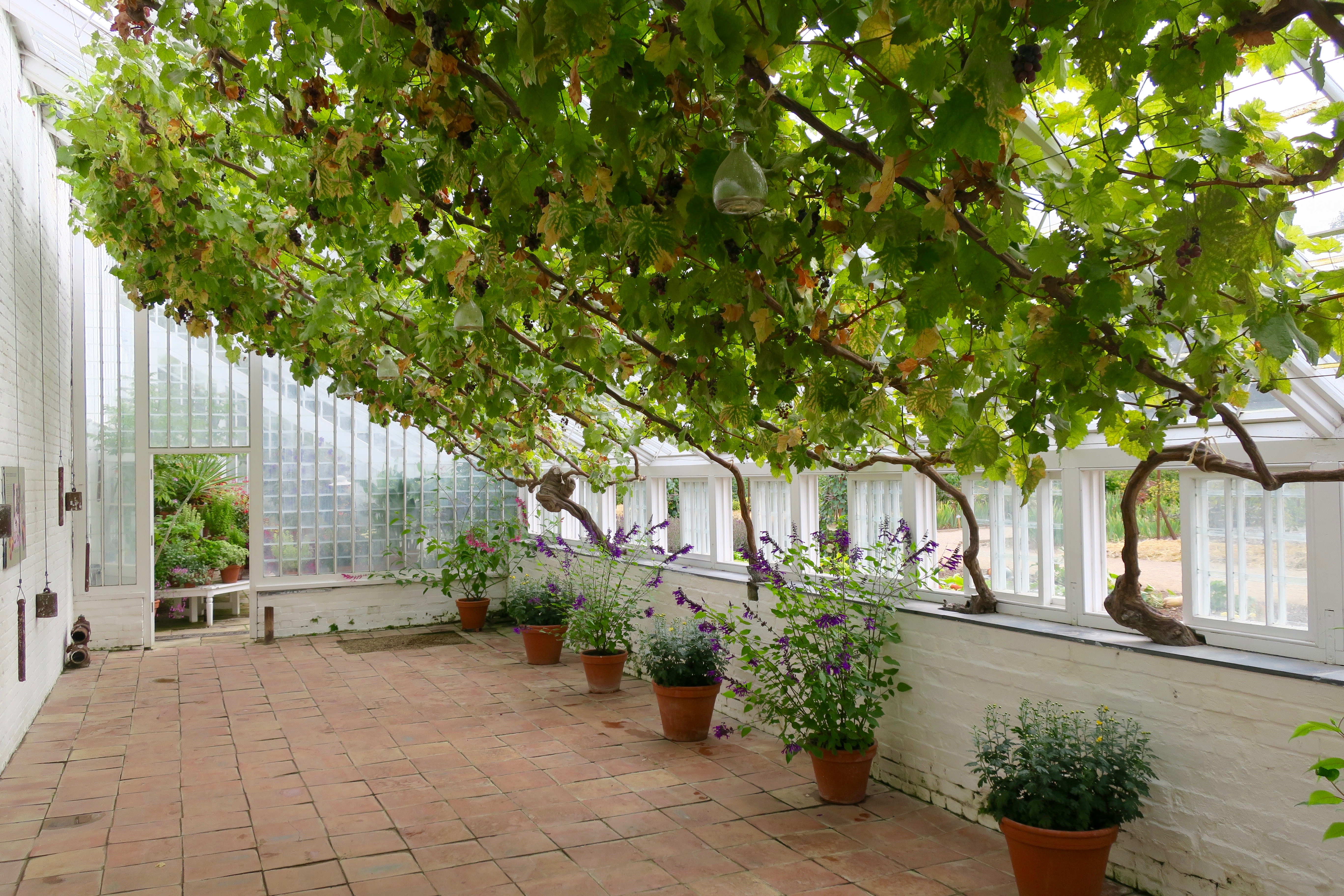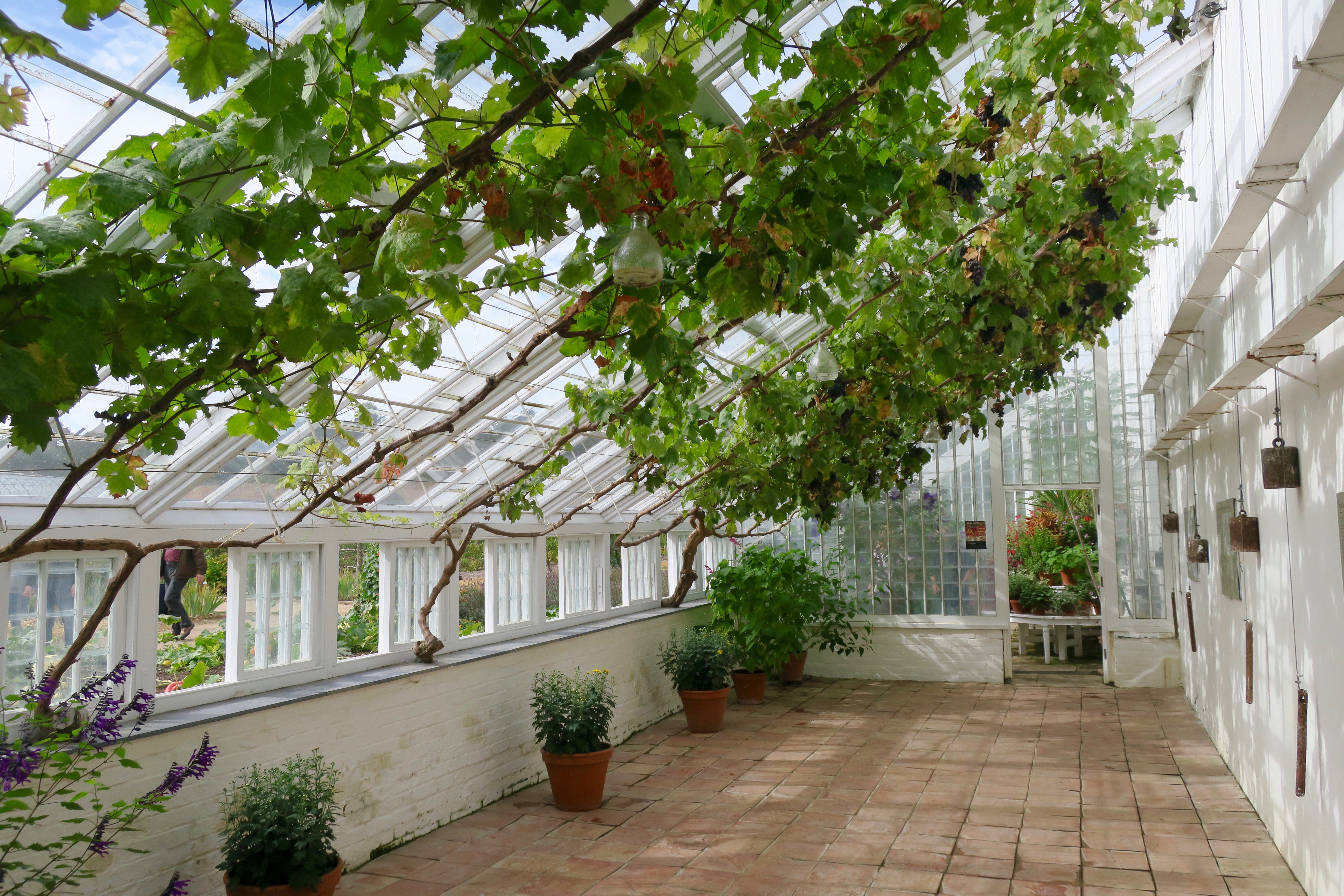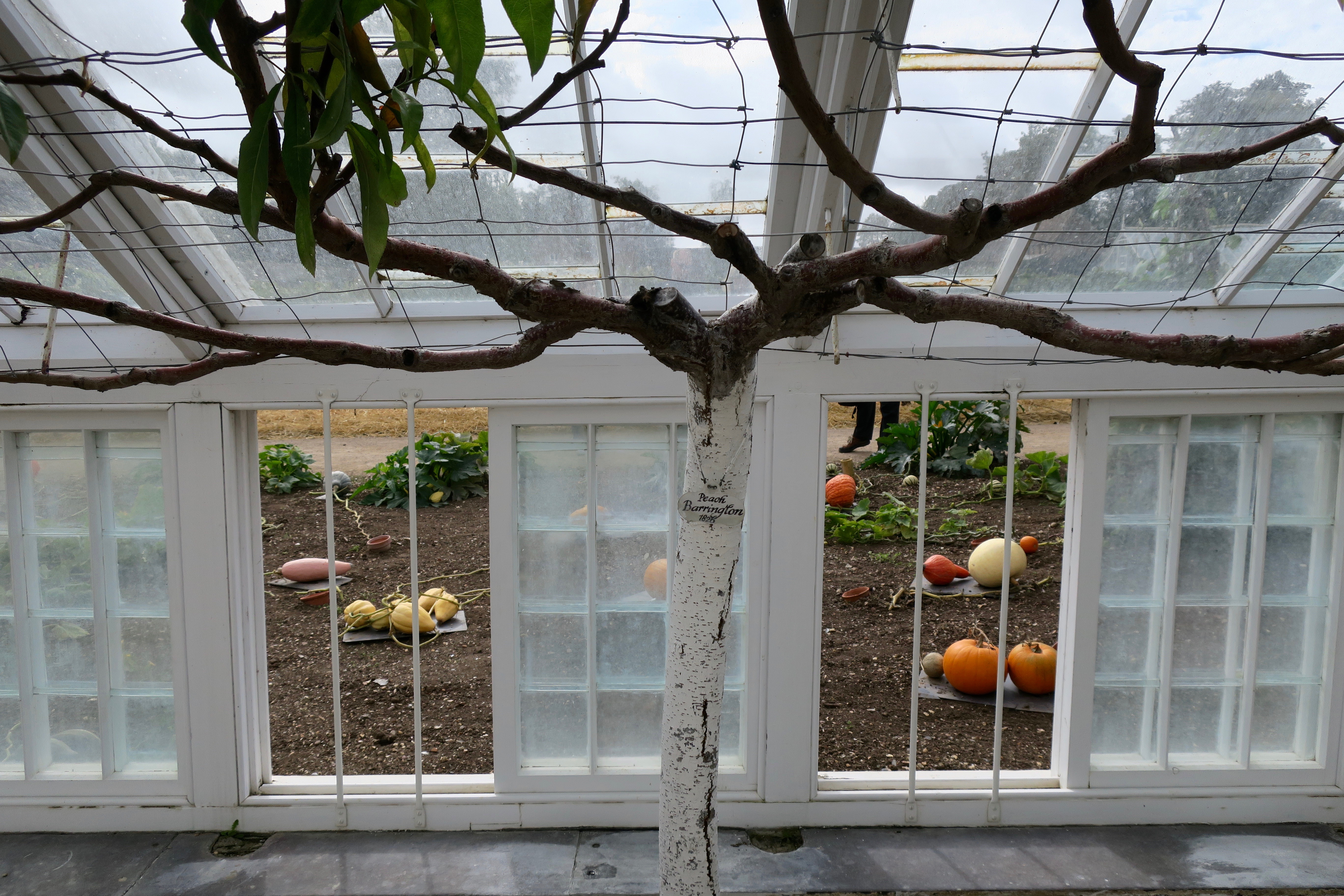 Peach Barrington 1826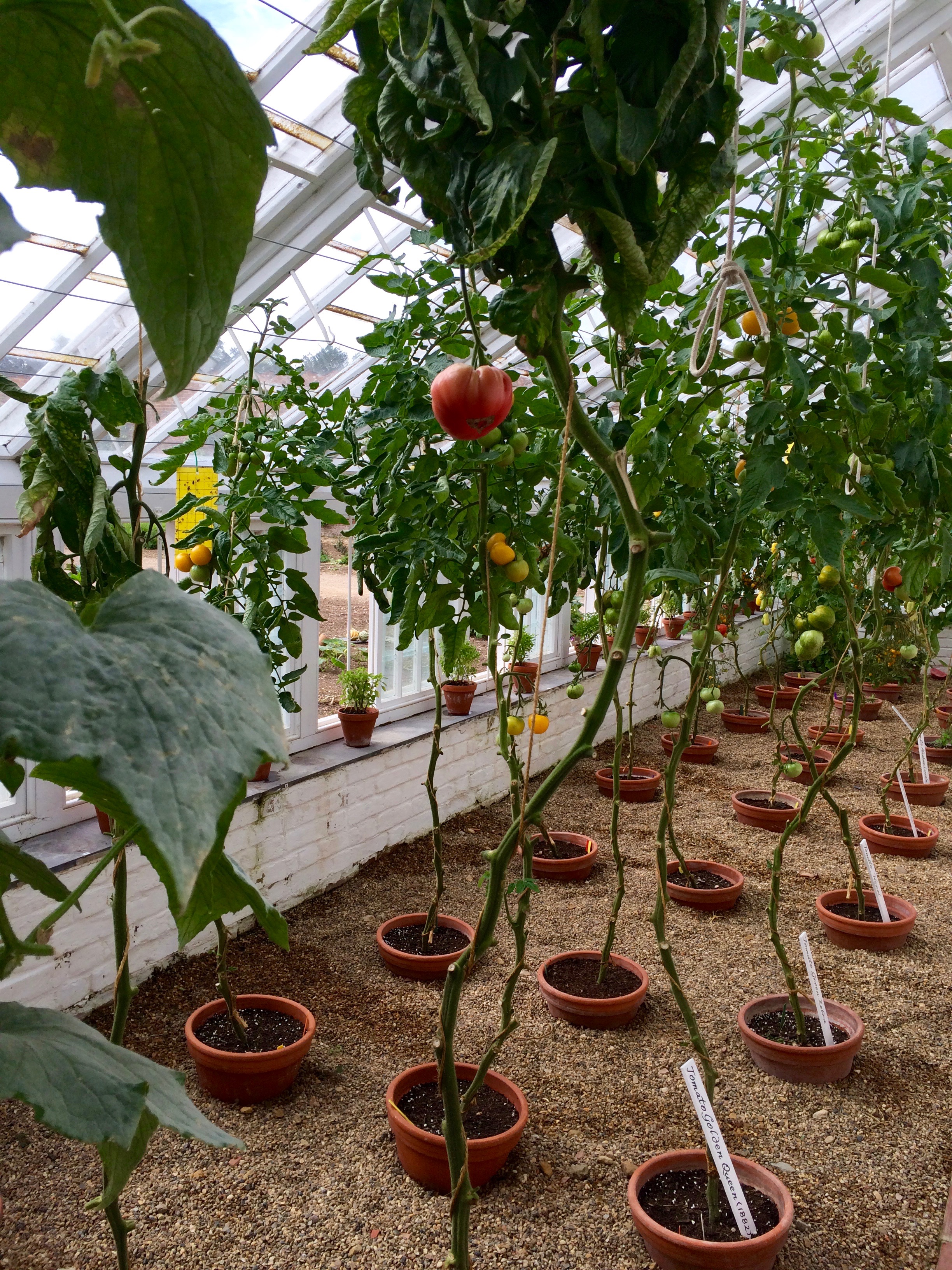 Tomato Golden Queen 1882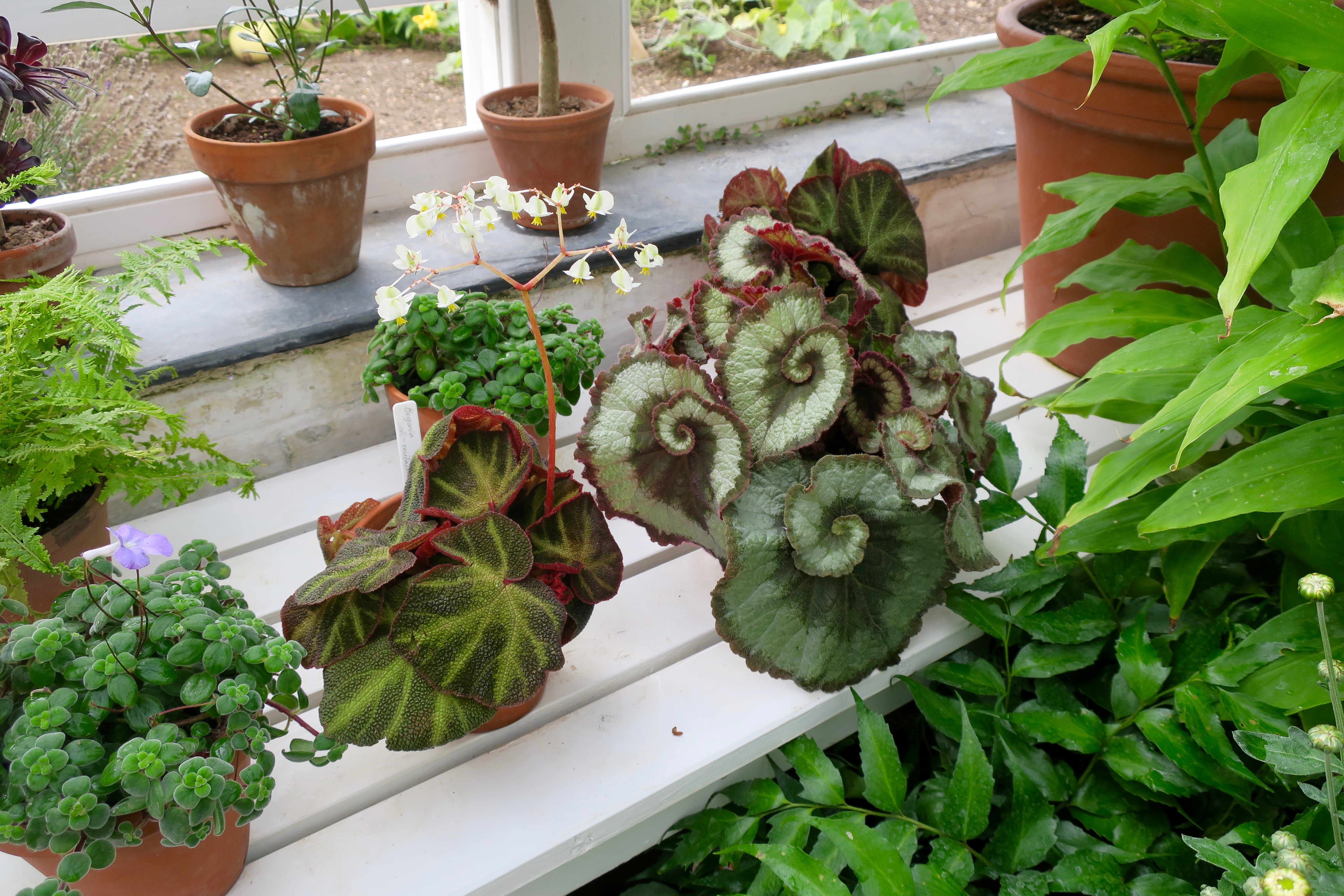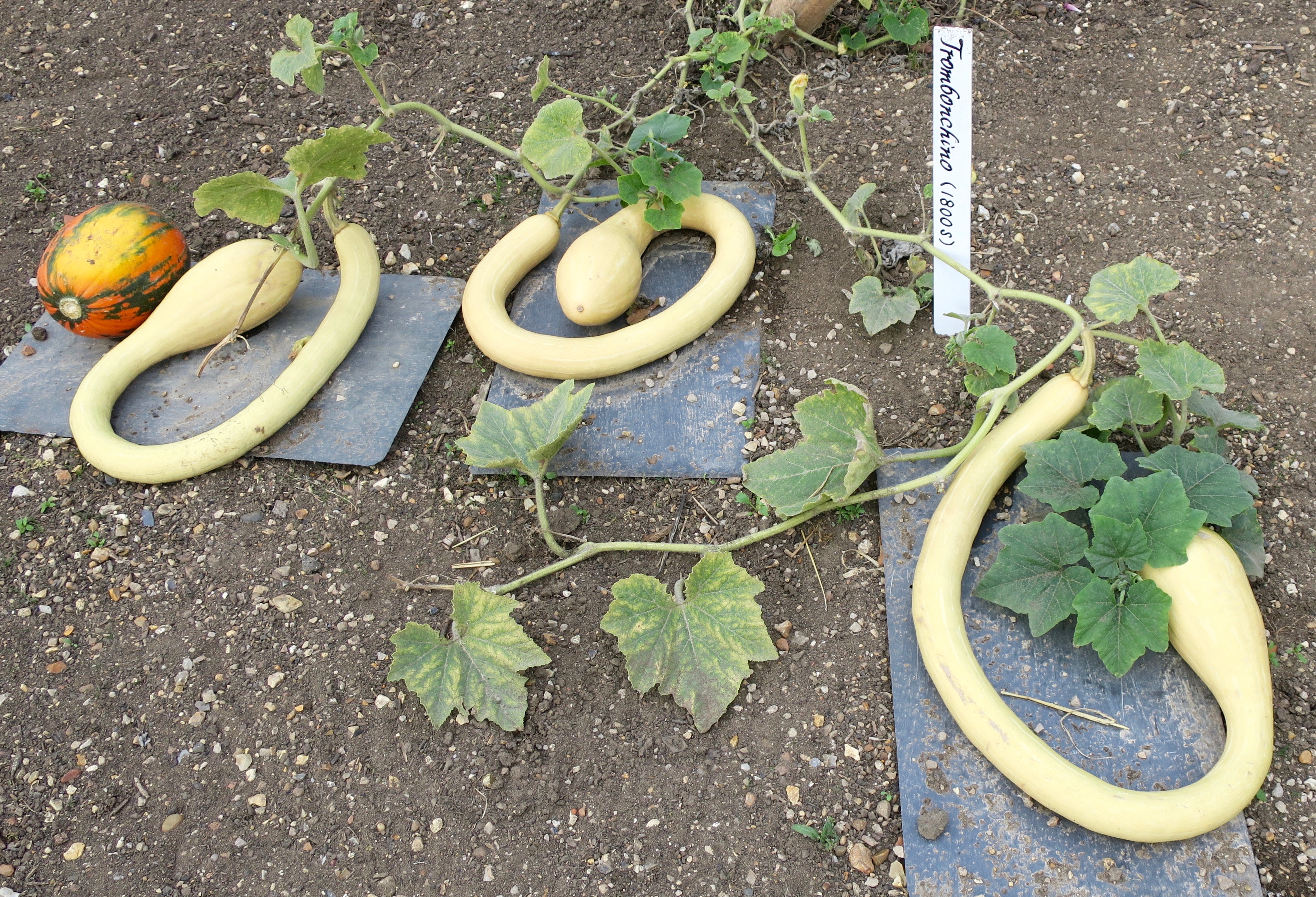 Trombonchino 1800s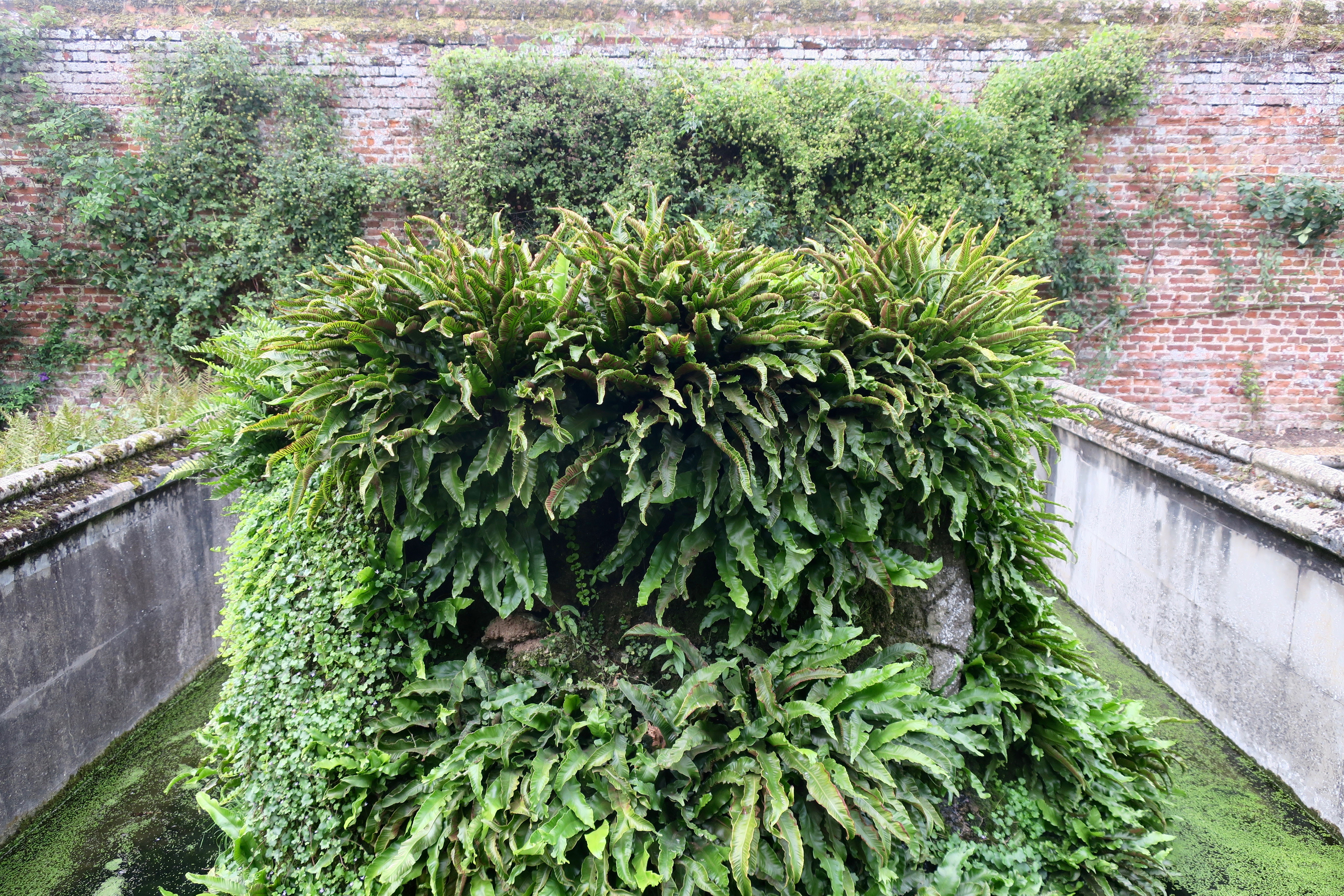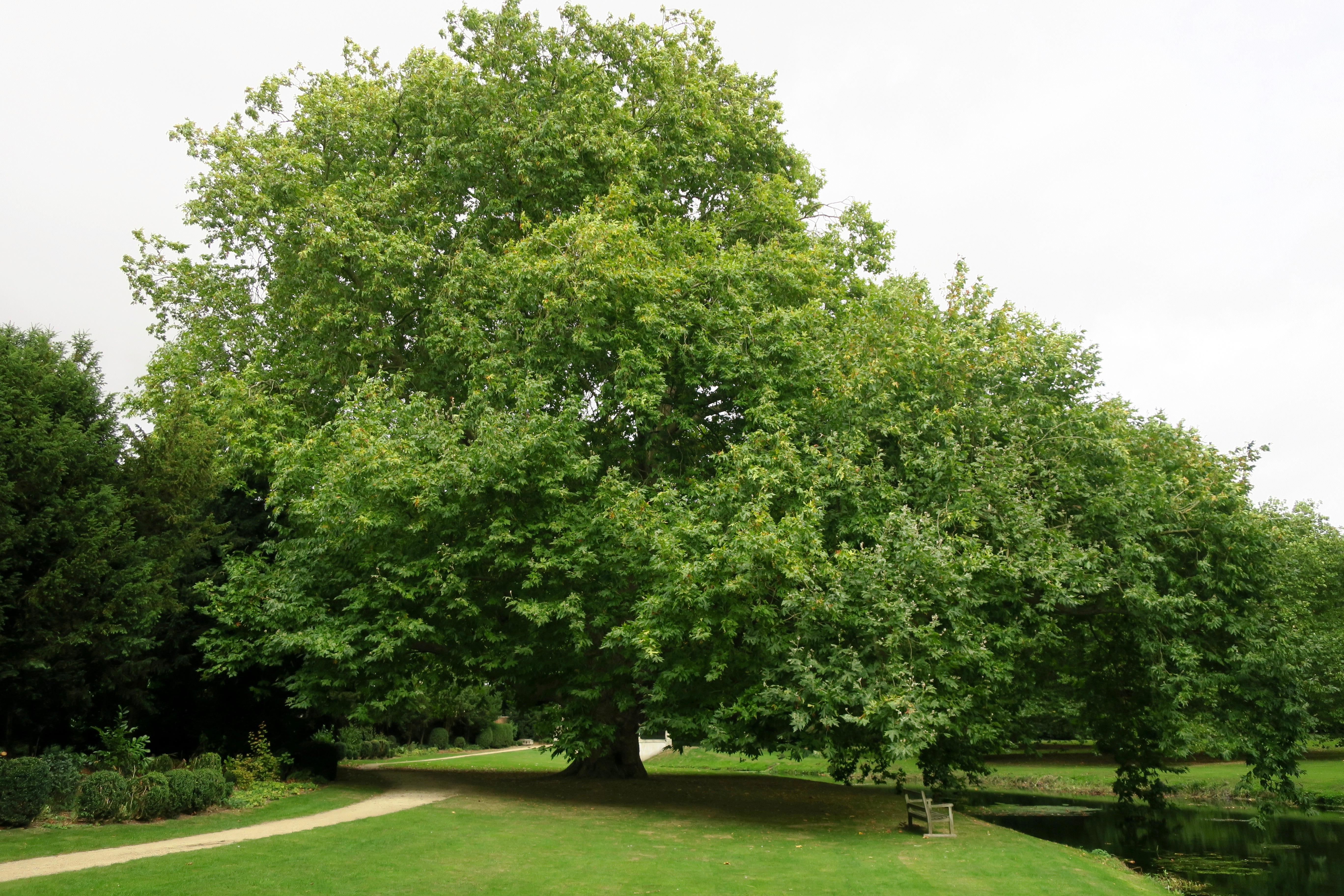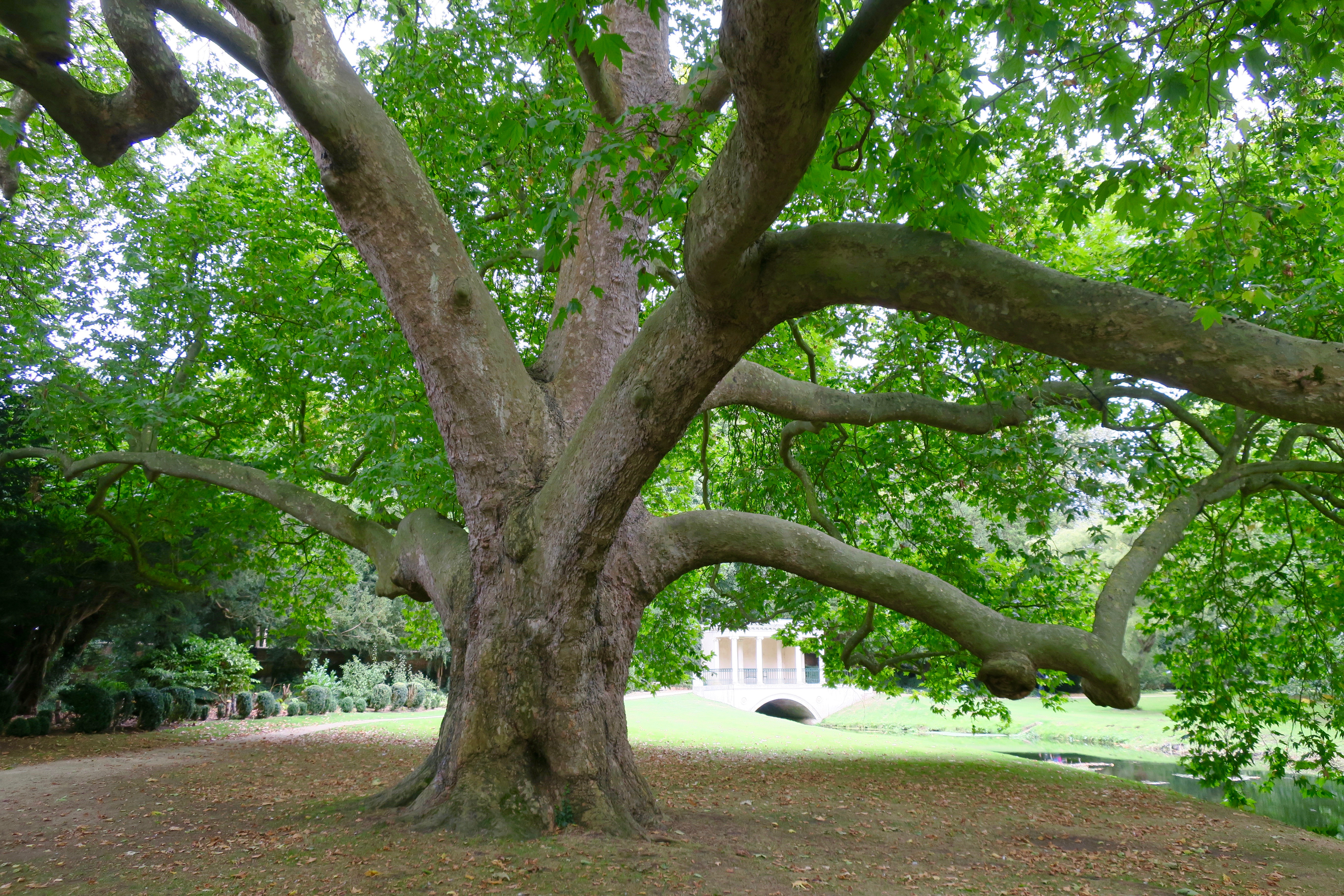 We came down through the Elysian Garden, landscaped by Lancelot 'Capability' Brown, to Robert Adam's Tea House Bridge over the River Cam, and stood in humbled amazement beneath the largest London Plane I think I've ever seen. Nothing had prepared me for this, there was no mention of it in the visitors guide, but it eclipsed everything else we saw that day, putting it all in its shade. Standing there, just for a moment, it seemed like the whole world was in these branches.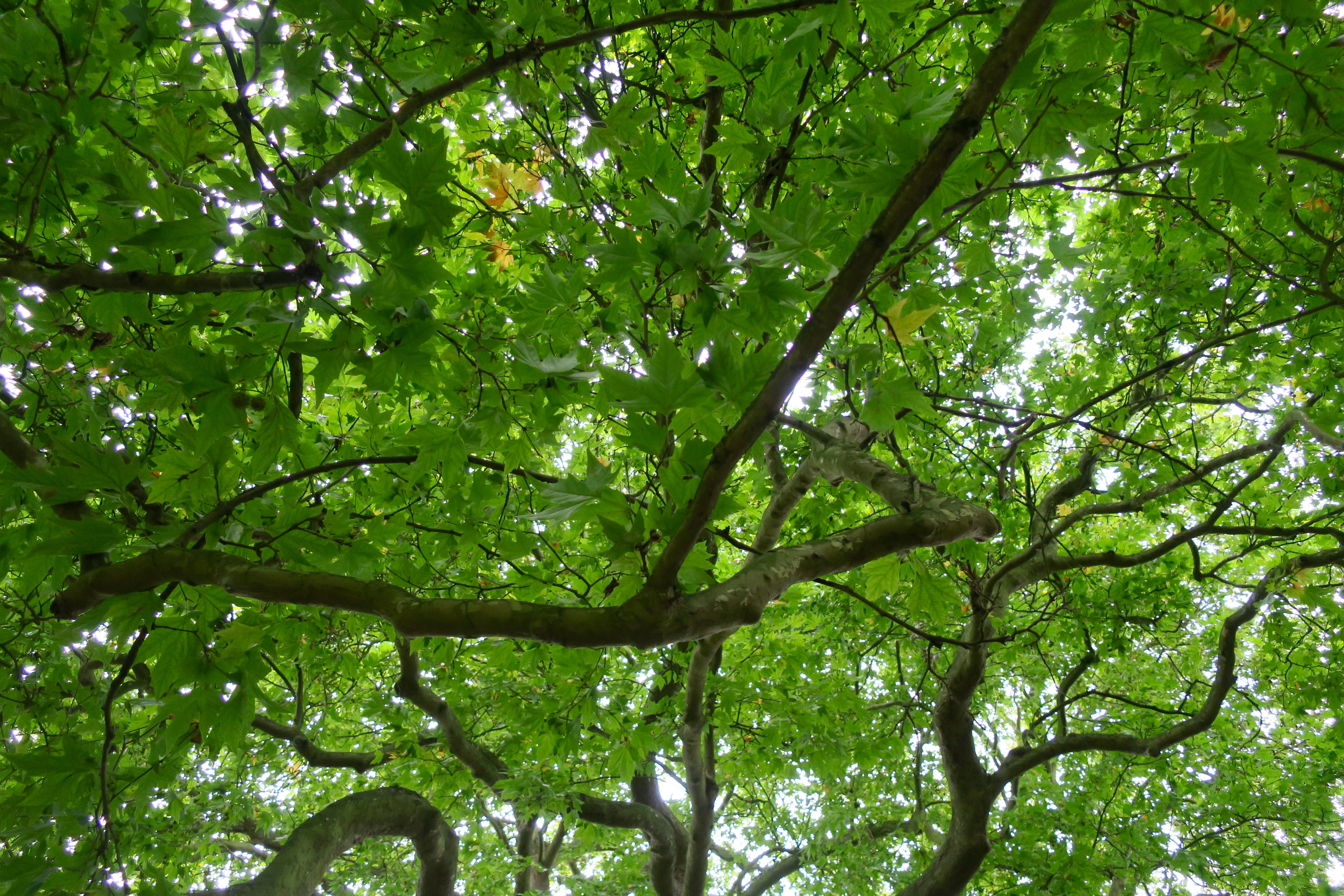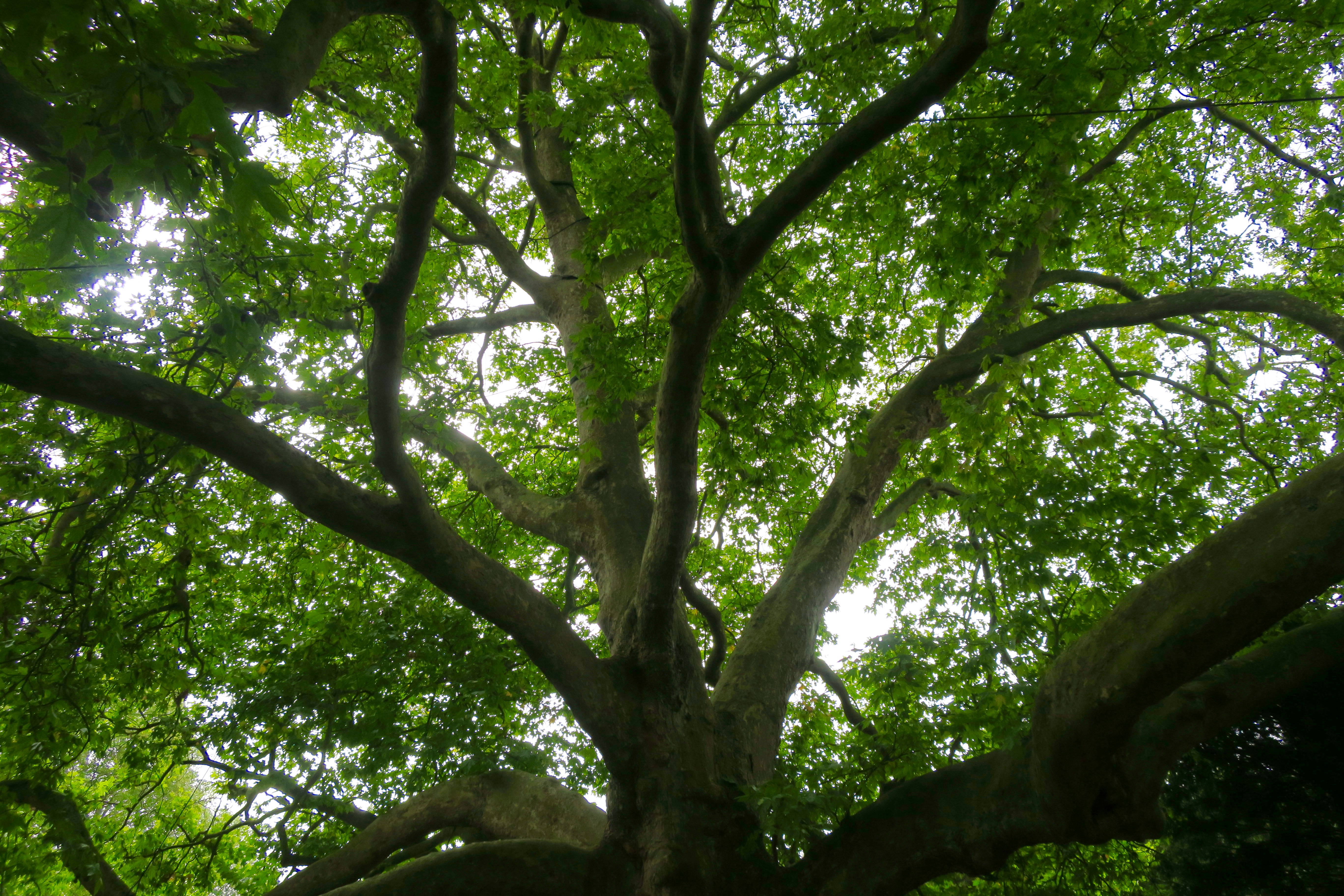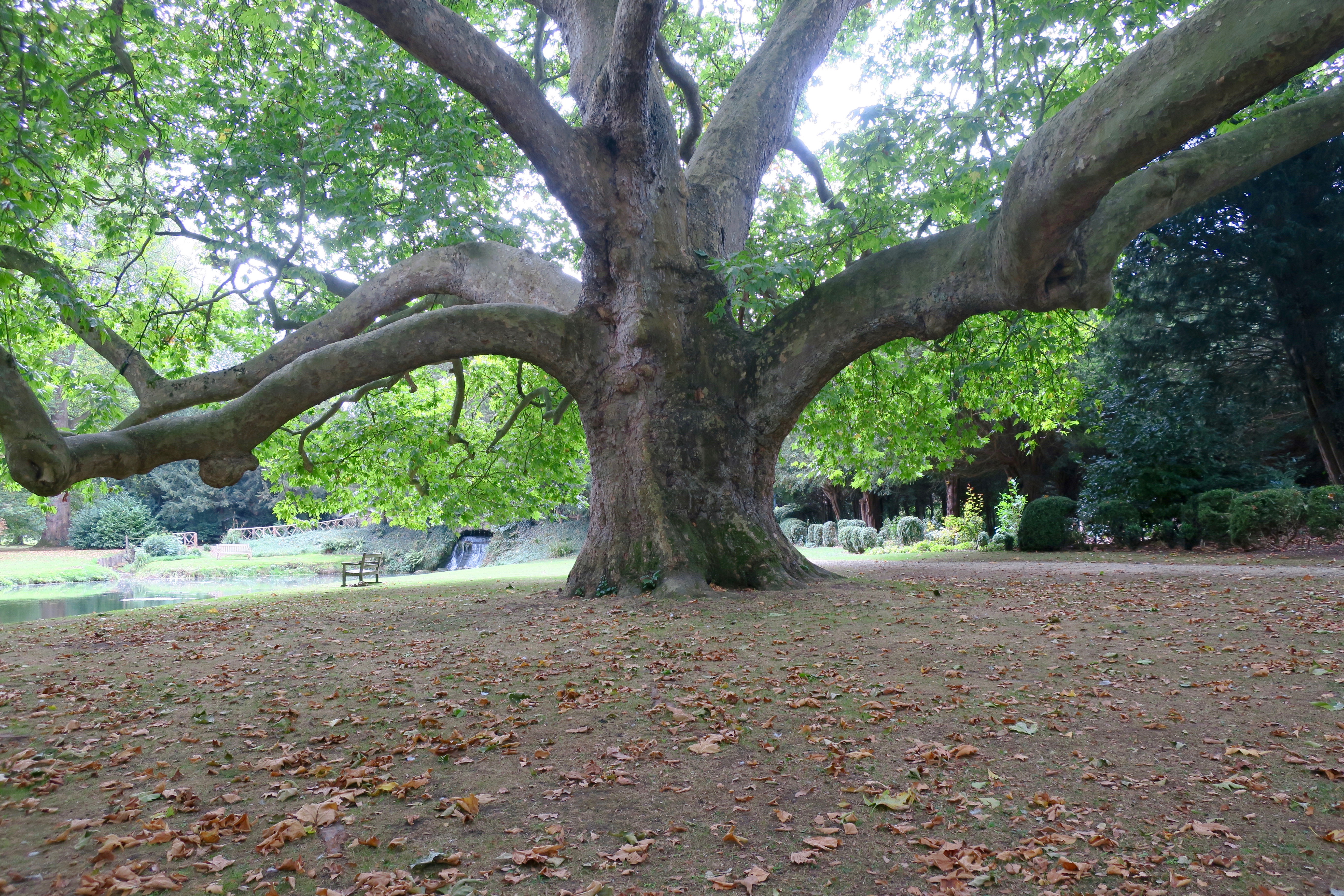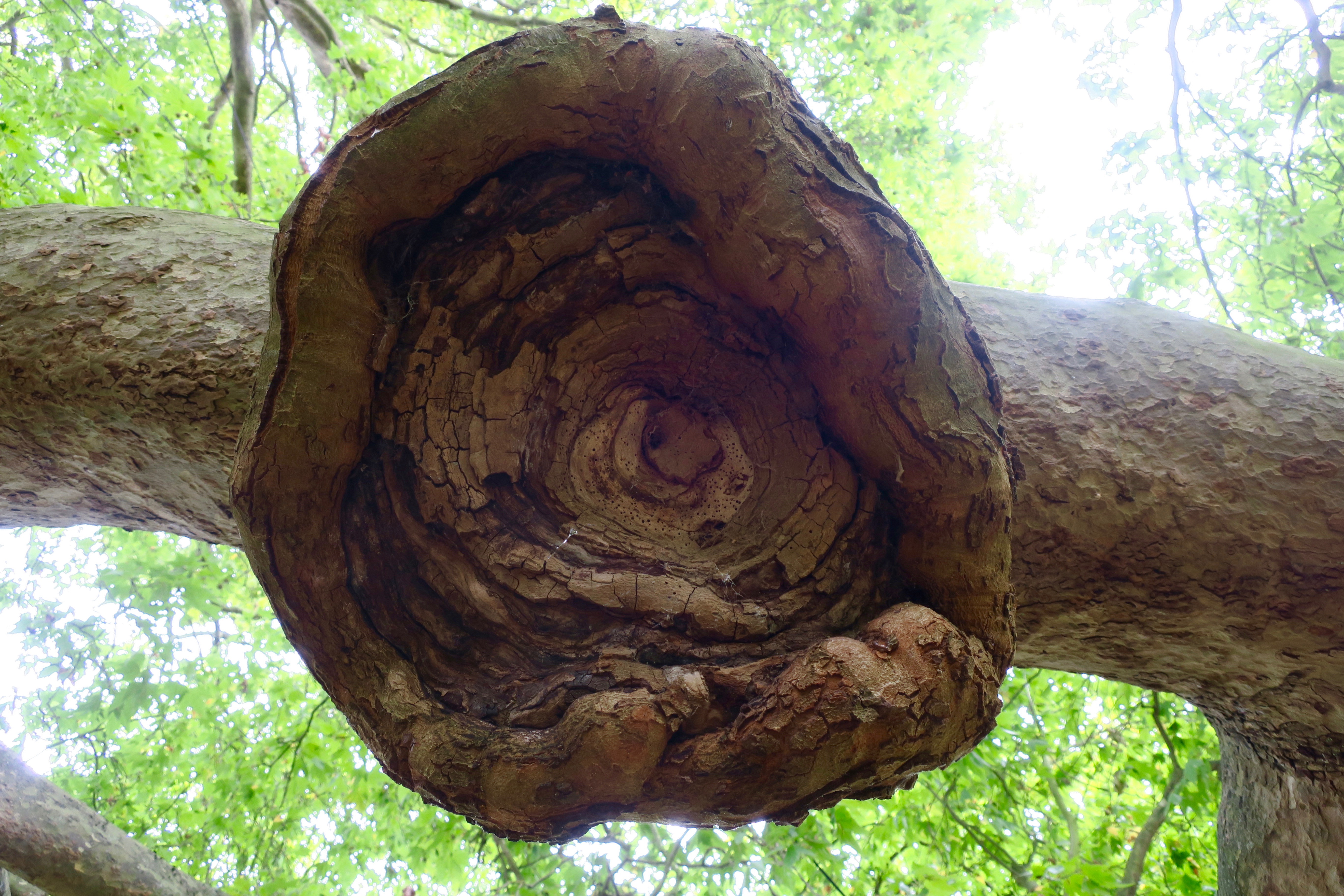 Navel gazing under Platanus umbilica.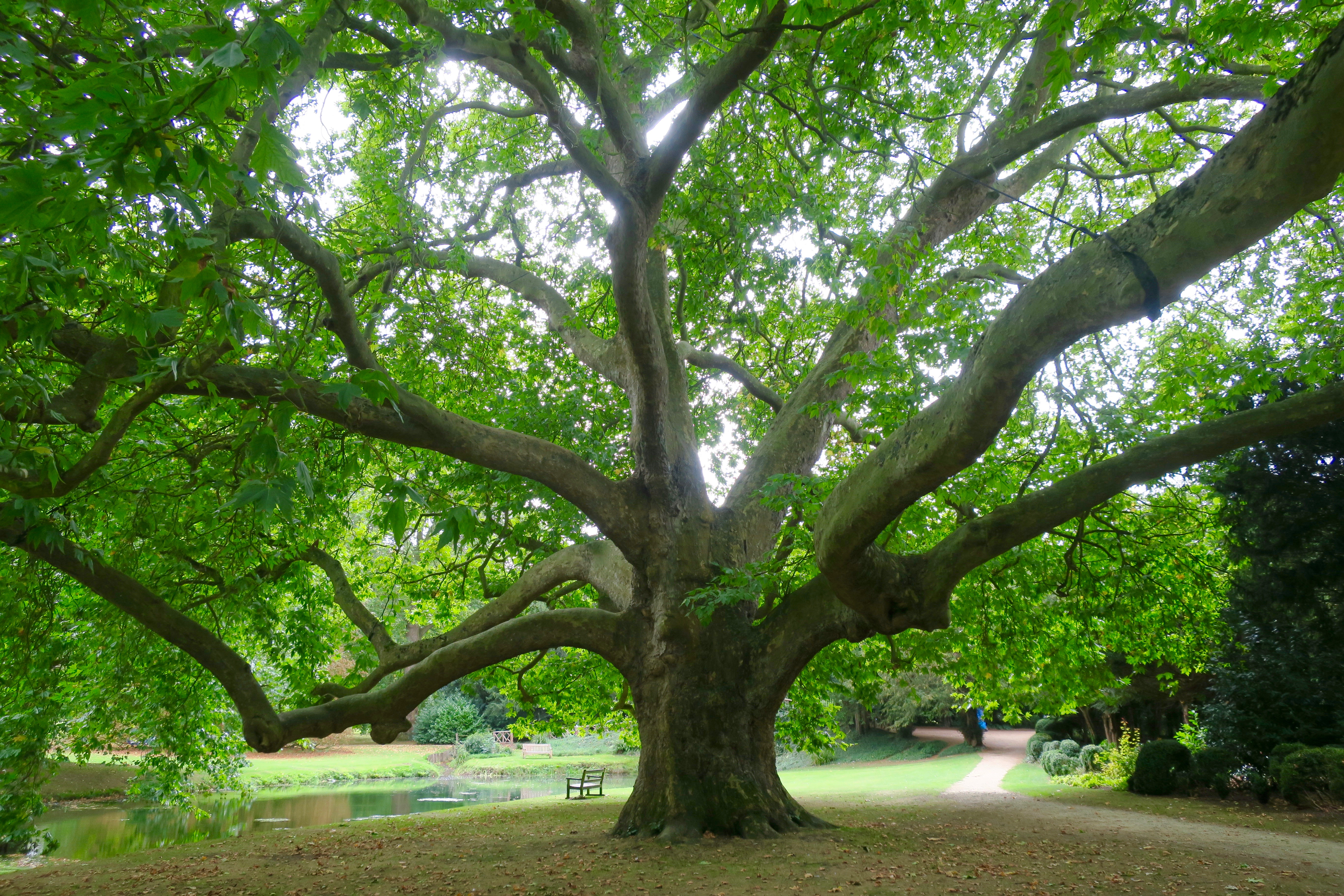 Its branches spread so wide they were strung together with wires like a great Aeolian harp.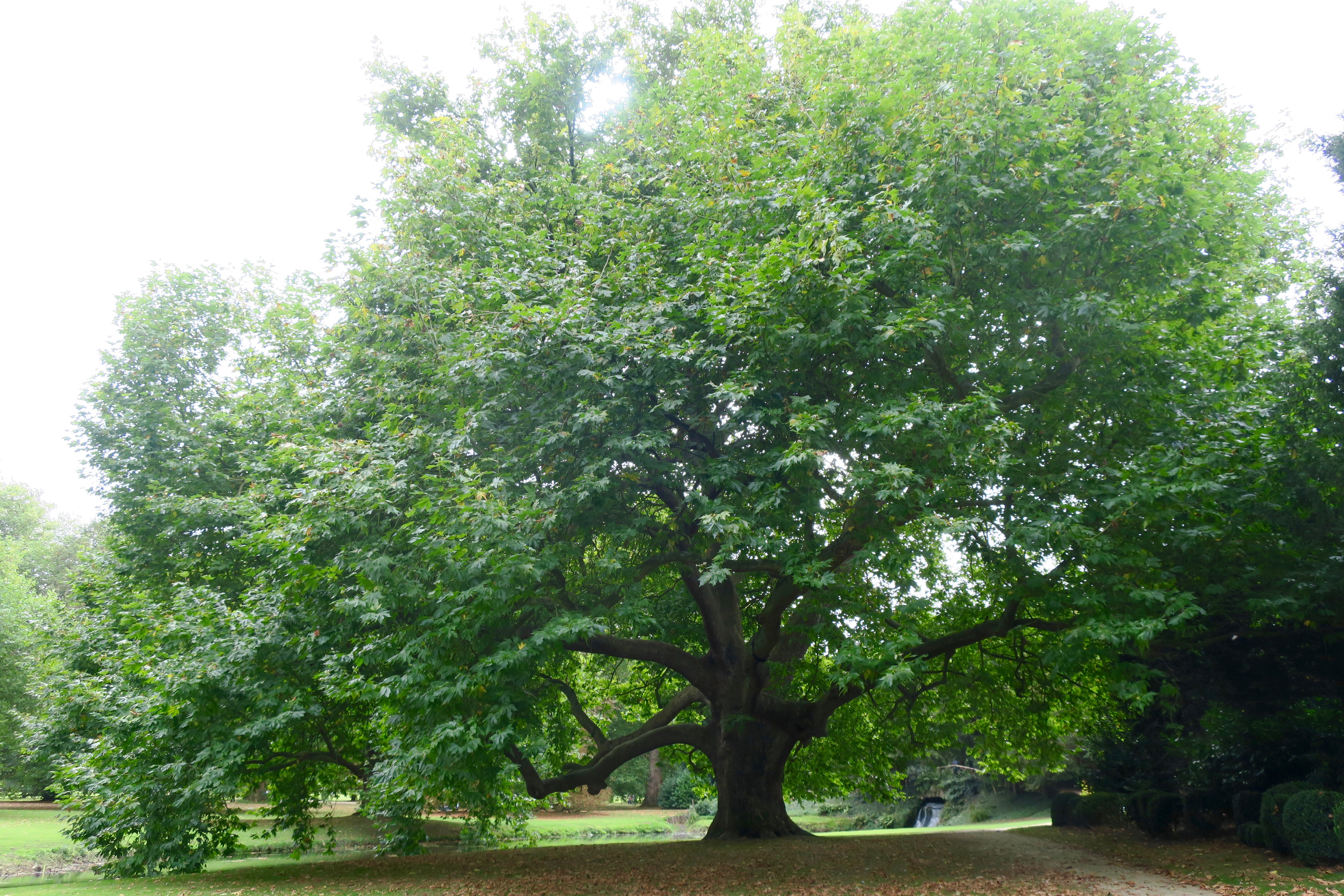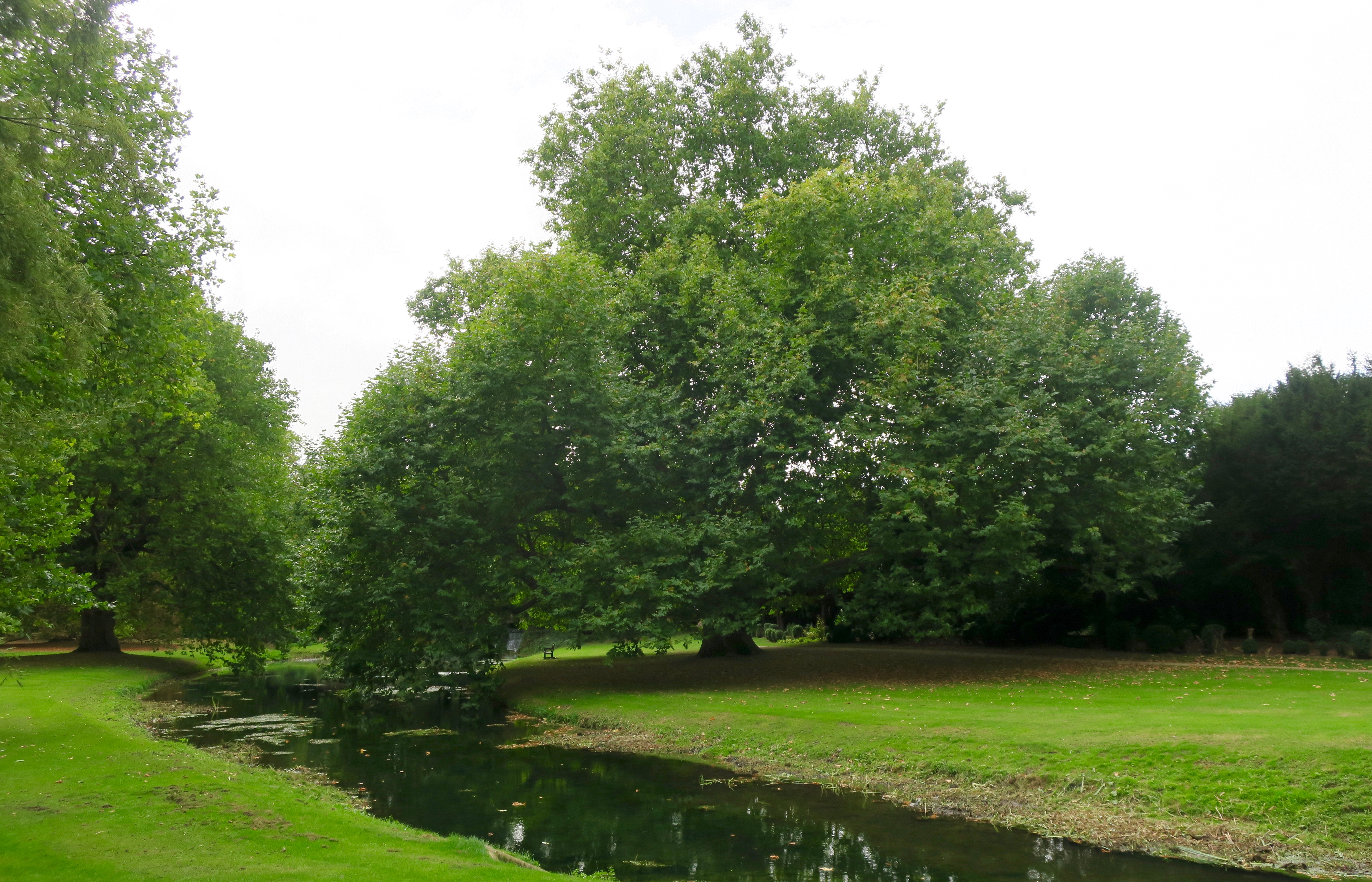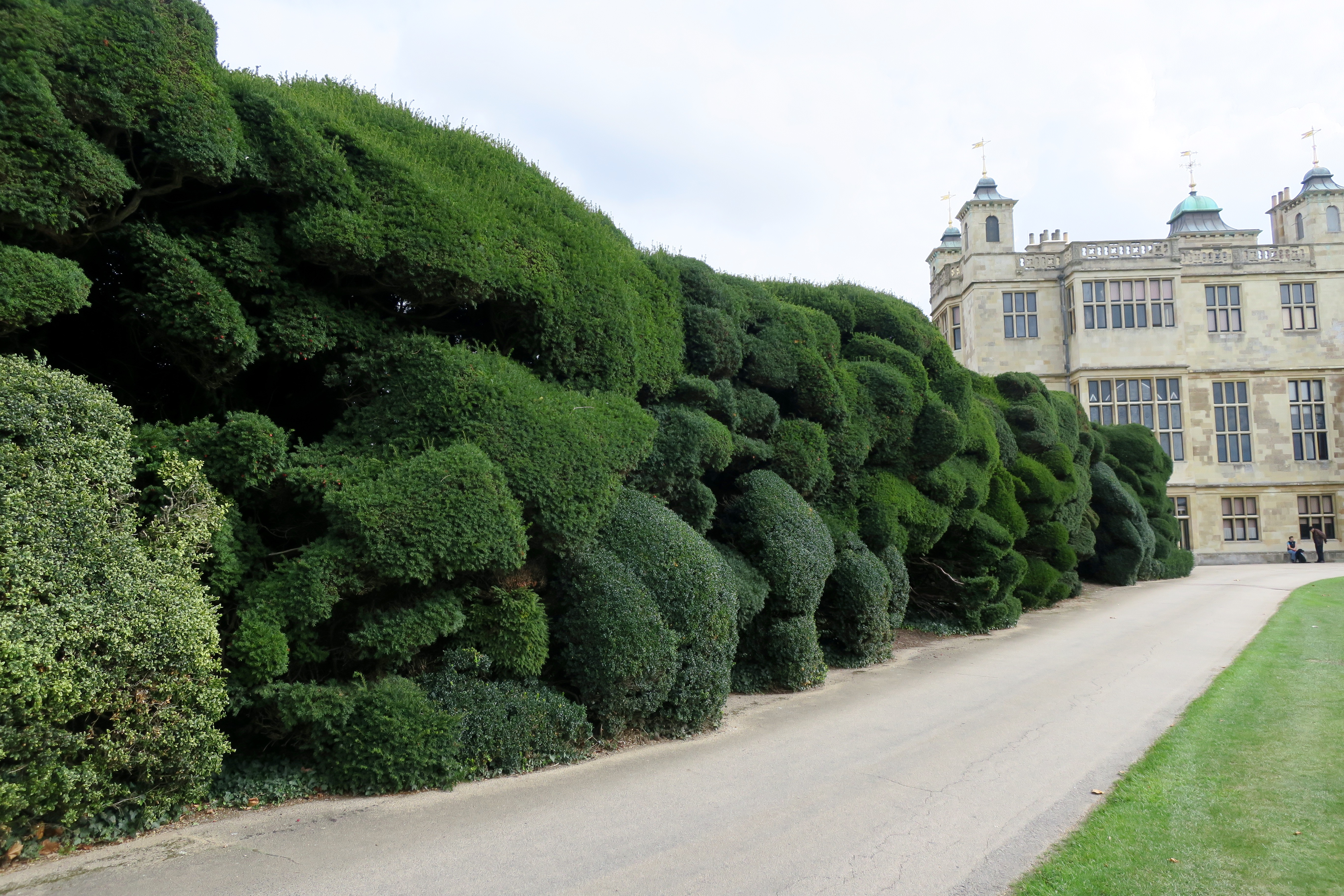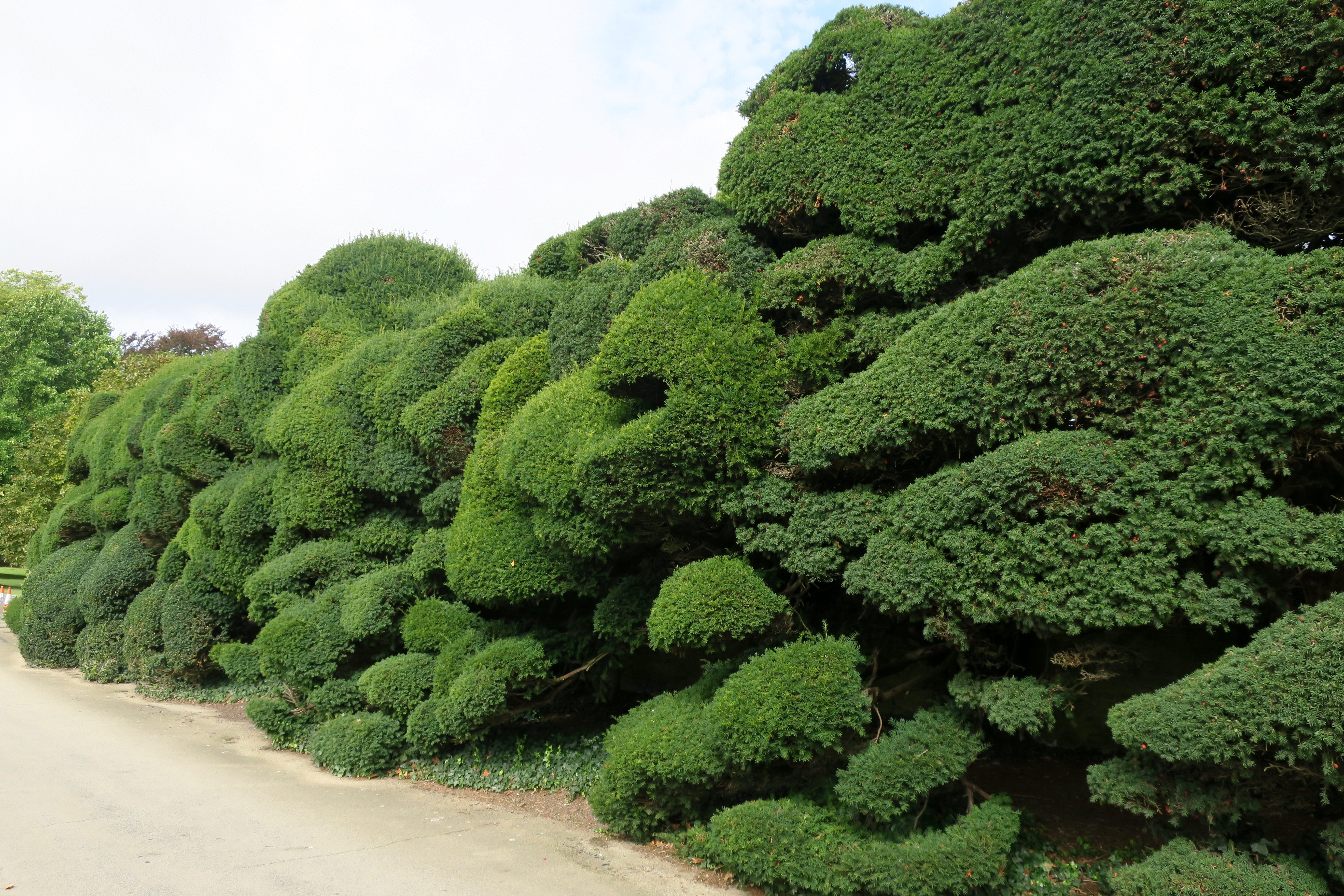 We approached Audley End House alongside the Cloud Hedge, a fantastic mix of clipped box and yew, and spent an hour exploring inside, but cameras were not allowed. There were exceptionally grand rooms filled with copies of famous paintings and cabinets of taxidermised animals, but my abiding memory is of the unnerving housemaid in the coal-gallery, who suddenly sprang into life like a crazed and ghostly hologram, recounting bygone daze. It was time to leave.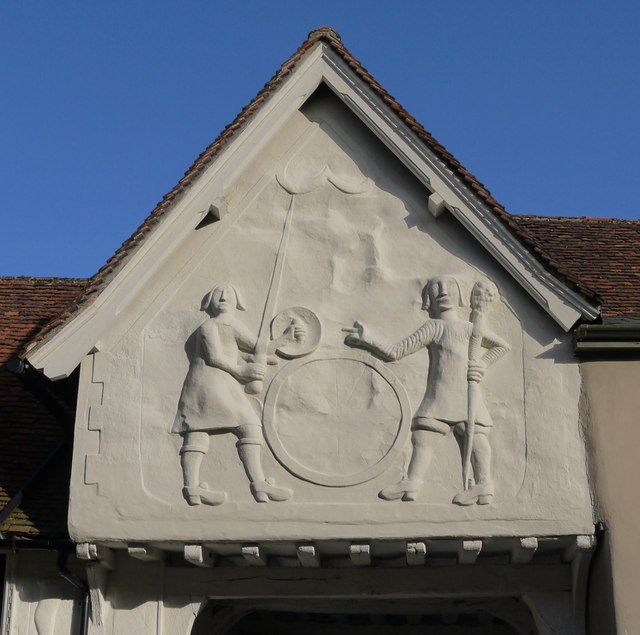 We headed over to Saffron Walden and the Old Sun Inn, famous for its pargetting. On an earlier visit I'd thought maybe this was an image of Gog & Magog, mythical giants, but I'd been contradicted and informed it was Tom Hickathrift and the Wisbech Giant. But this time, over lunch in the Kings Arms, I read words to the contrary.
One of the most remarkable examples of pargetting in Britain can be found on the old Sun Inn at Saffron Walden. Depicting two figures dressed in 17th century costume the meaning of the design has become a matter of some dispute over recent years. Some historians have suggested that the figures represent Tom Hickathrift and the Wisbech giant, while a strong local tradition identifies them as the mythical Gog and Magog. The rival claims have been examined closely by archaeologist and historian Bari Hooper who has an extensive knowledge of local folklore. He suggests that the balance of probability supports the contention that the figures are Gog and Magog, two figures closely associated with the woollen industry, which played an important part of the economic prosperity of Saffron Walden up until the 18th century.
The Buildings of Saffron Walden: Martyn Everett
Gog Magog is a pair of hills just south of Cambridge, with Wandlebury Ring and Magog Down.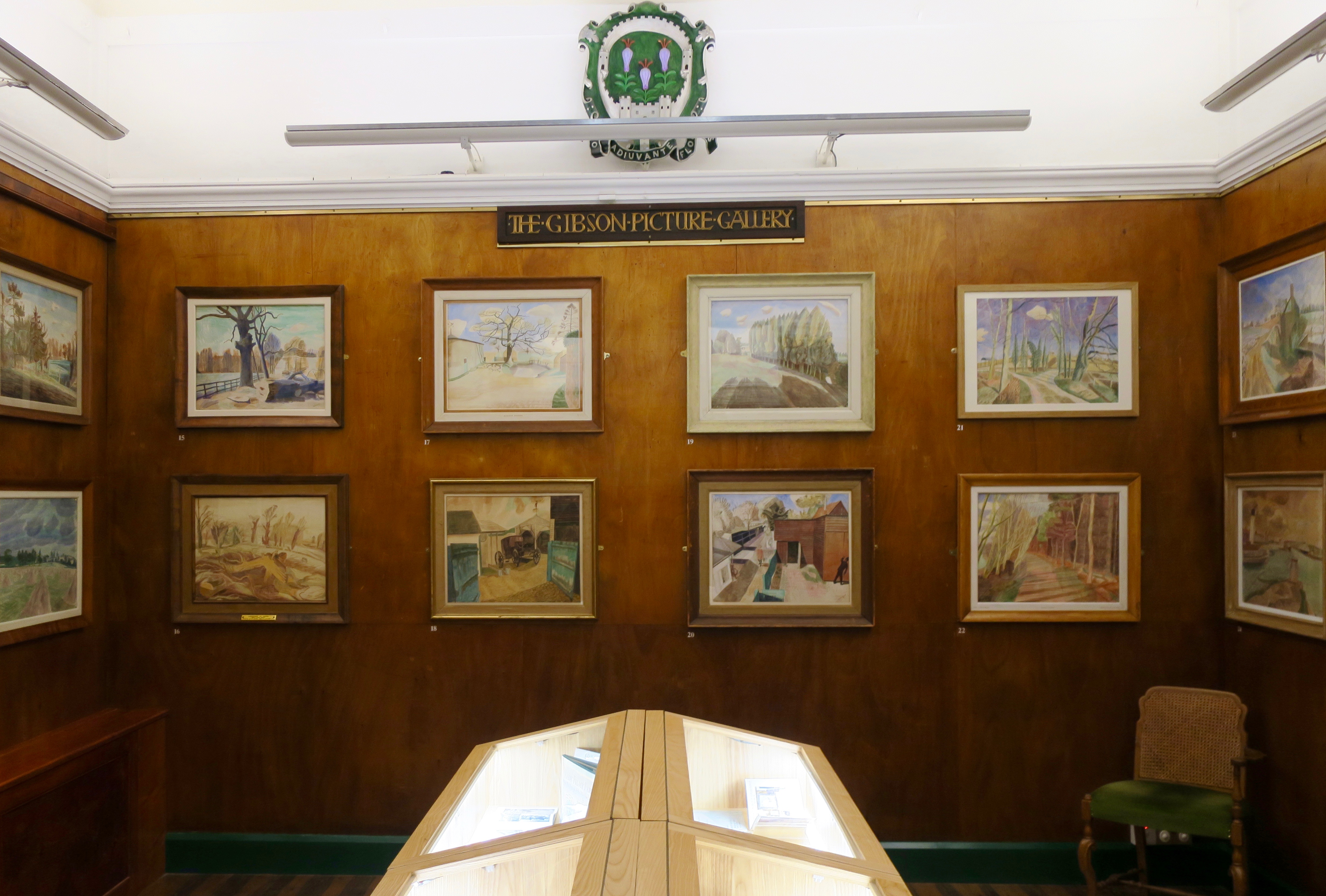 Next stop was a place of pilgrimage, The Fry Art Gallery
where we found Edward Bawden: The Early Watercolours.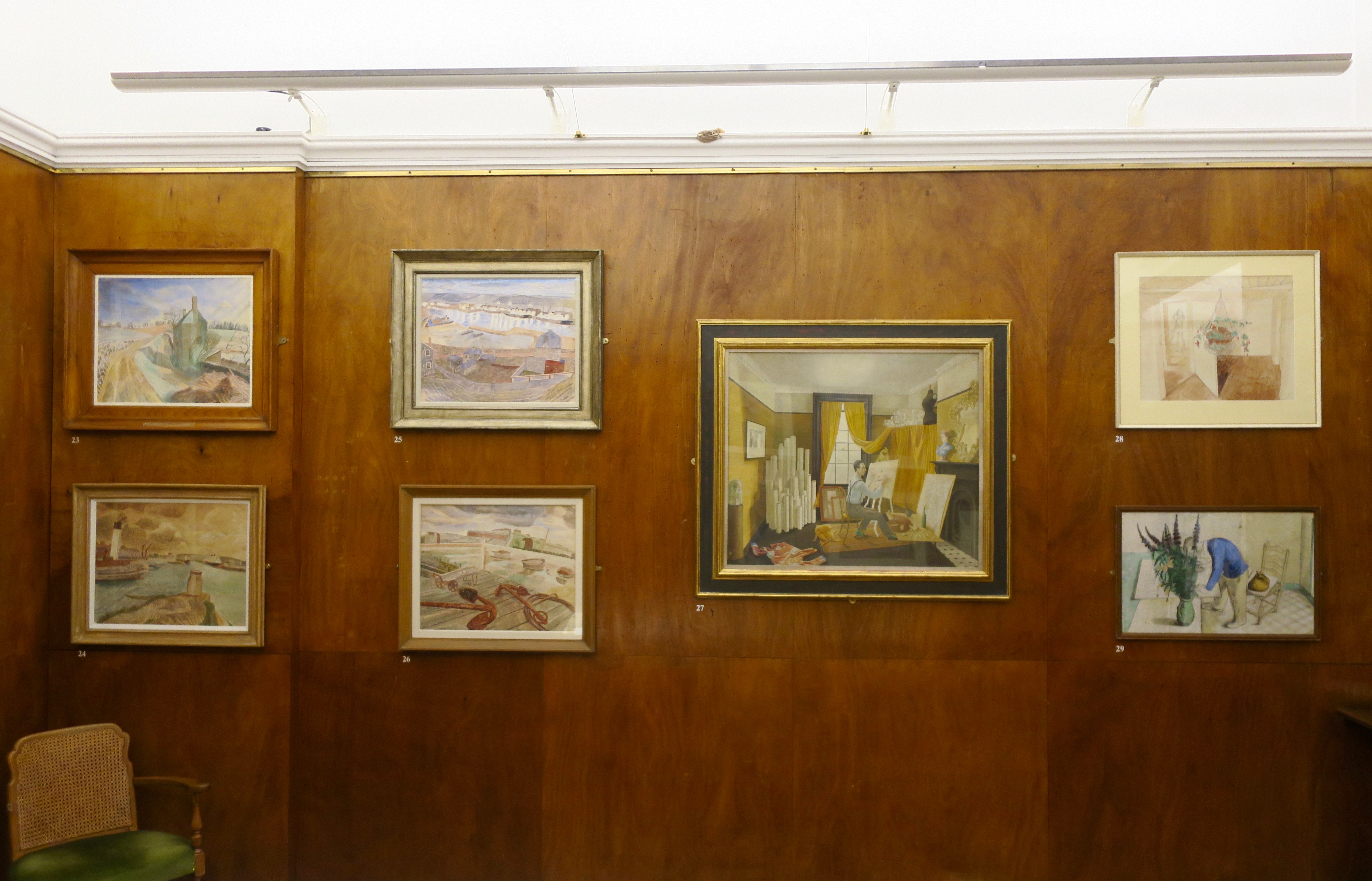 And also A Modern Sensibility: Great Bardfield & Other Artists including works by
Ravilious, Bawden, Rothenstein and Vaughan from the North West Essex Permanent Collection.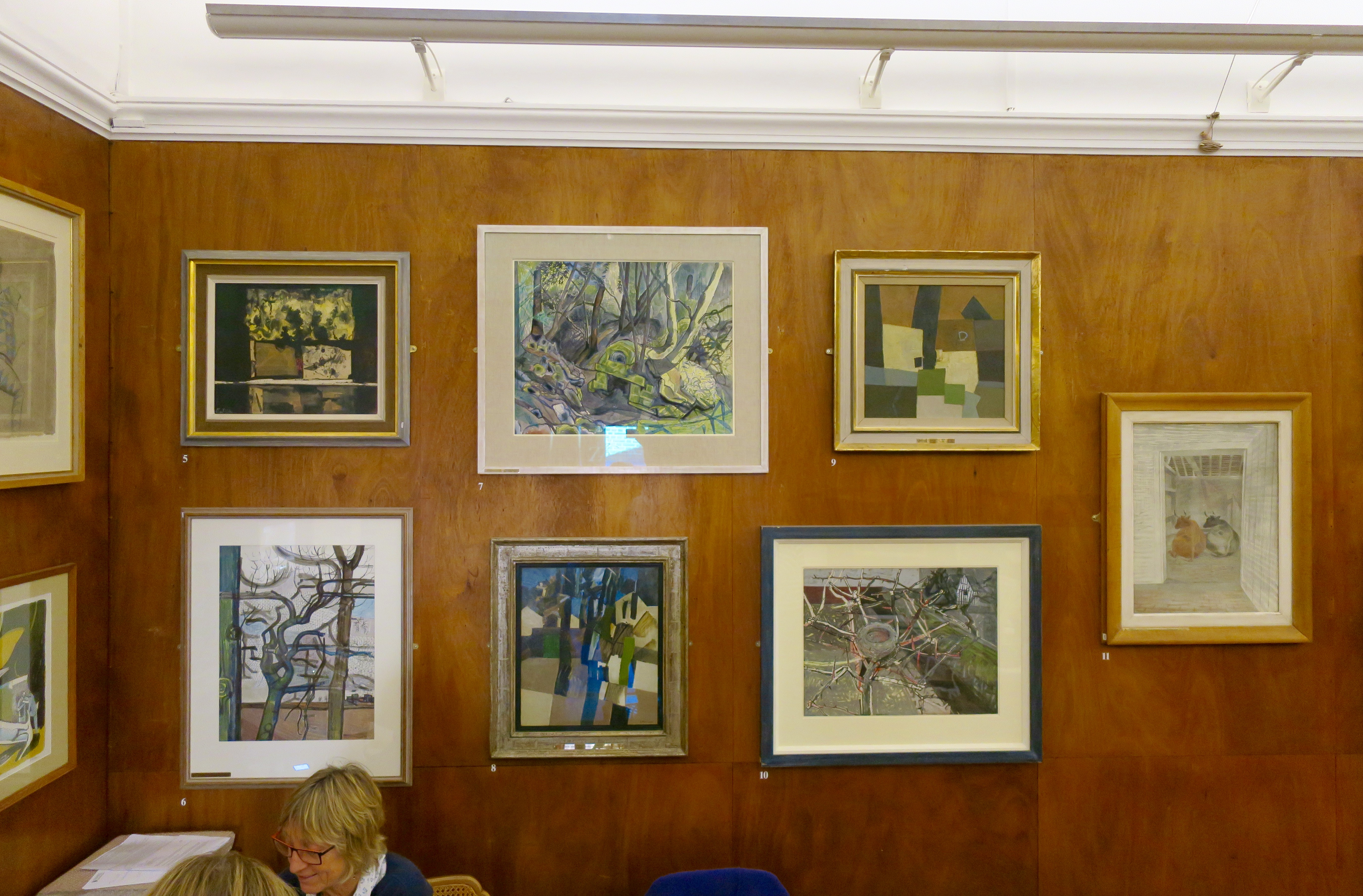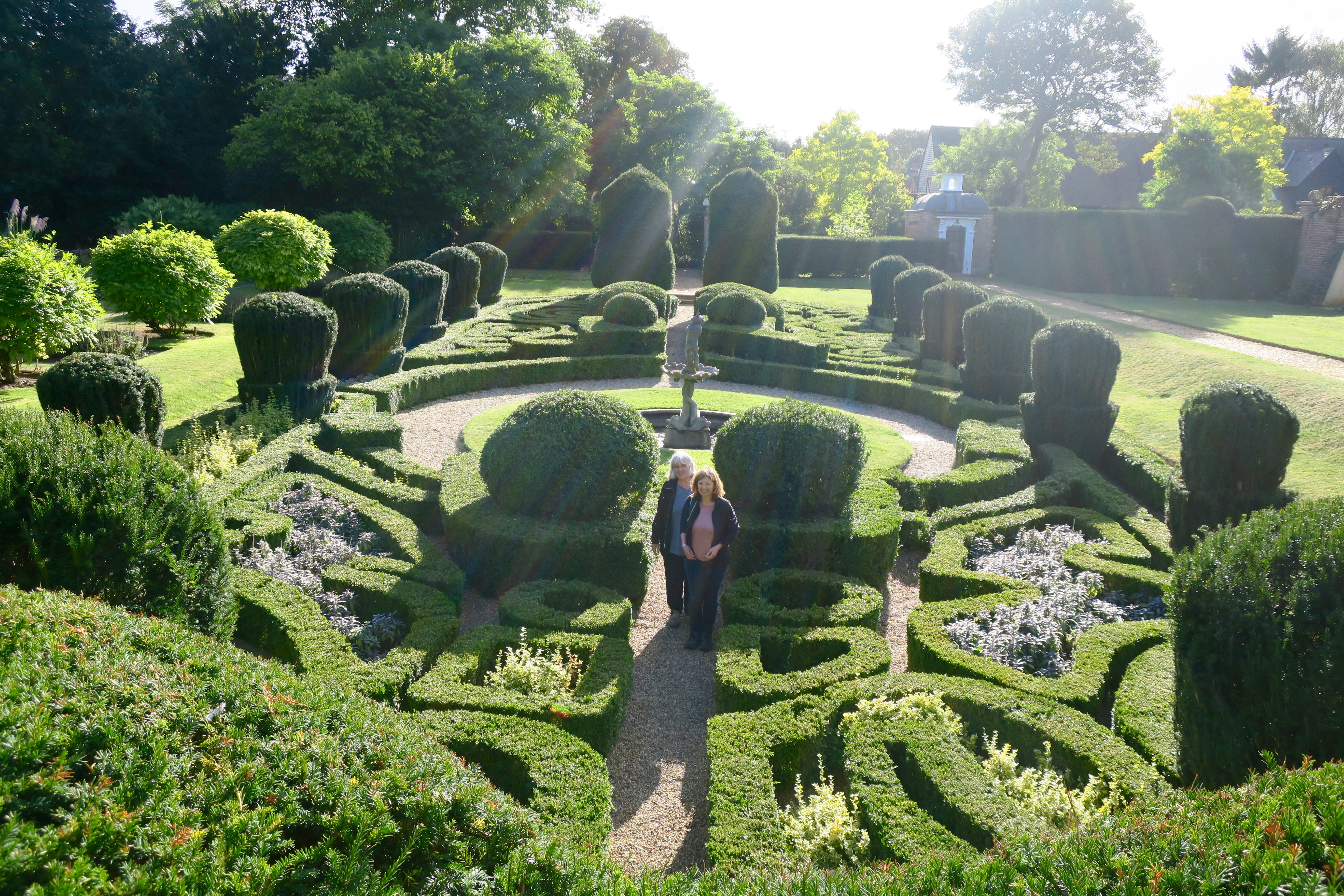 We came down to Bridge End Gardens, where it's said there is a hedge maze,
but this is not it and somehow after numerous visits it remains overlooked.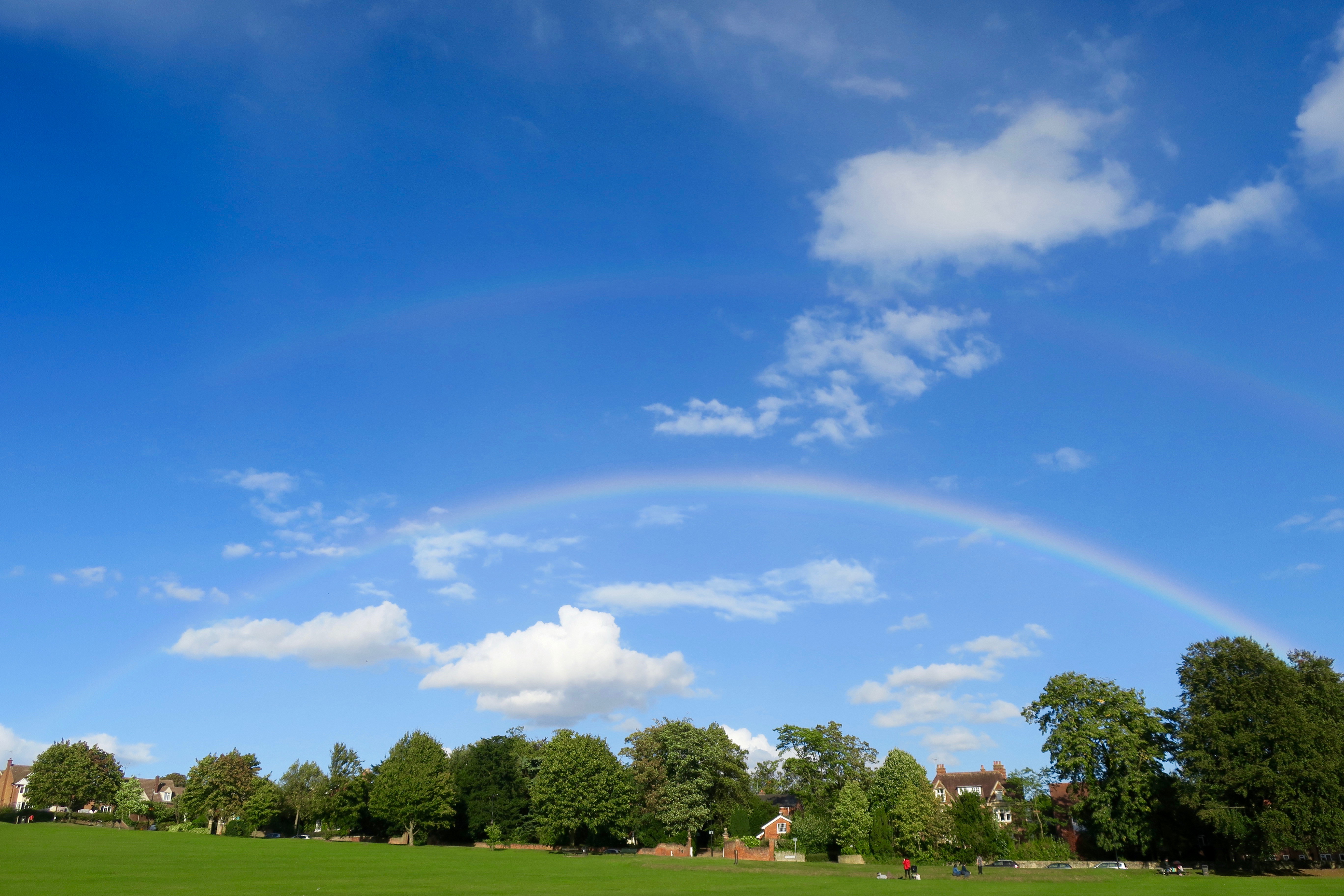 We made our way, beneath an auspicious double rainbow, over the common to the turf maze.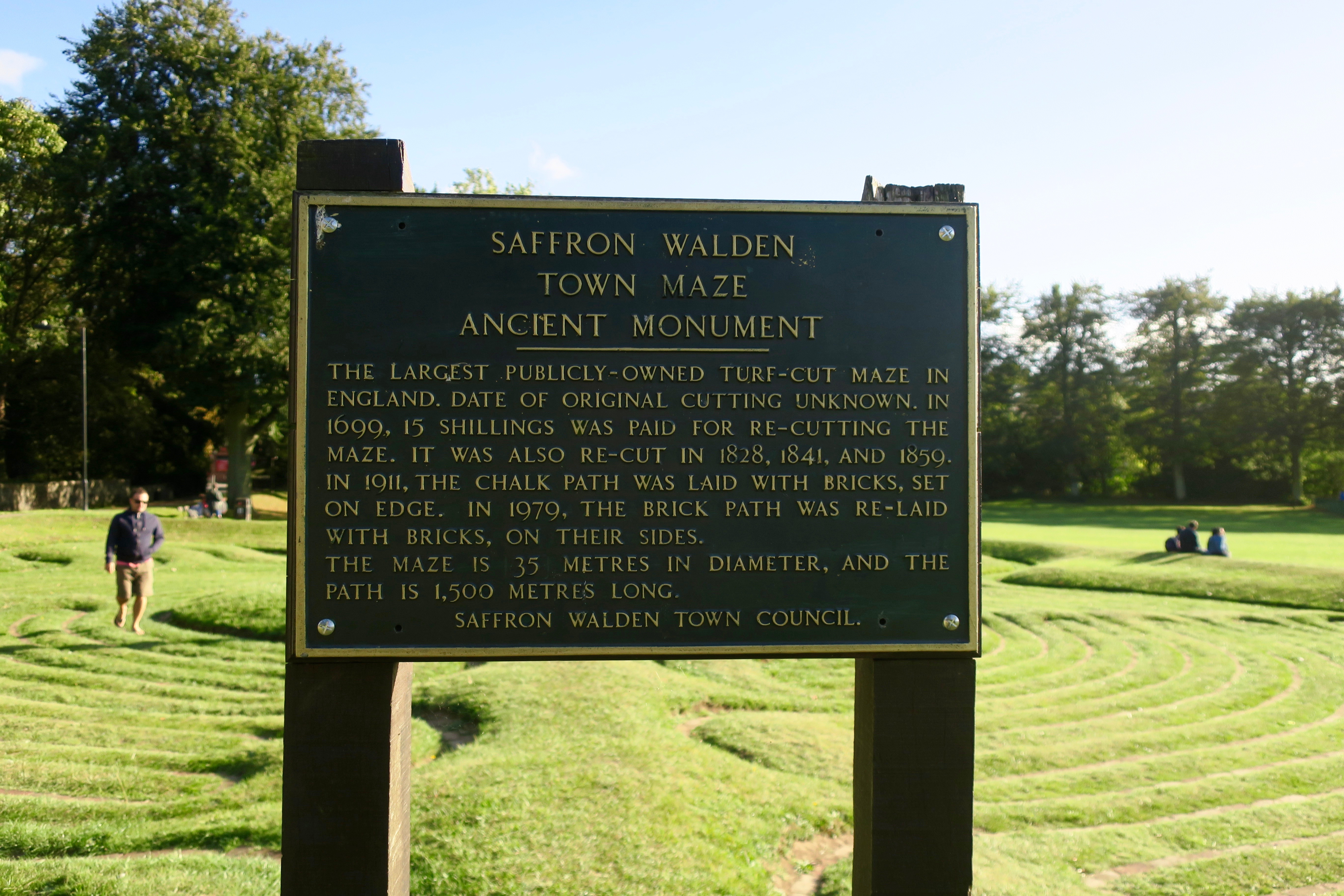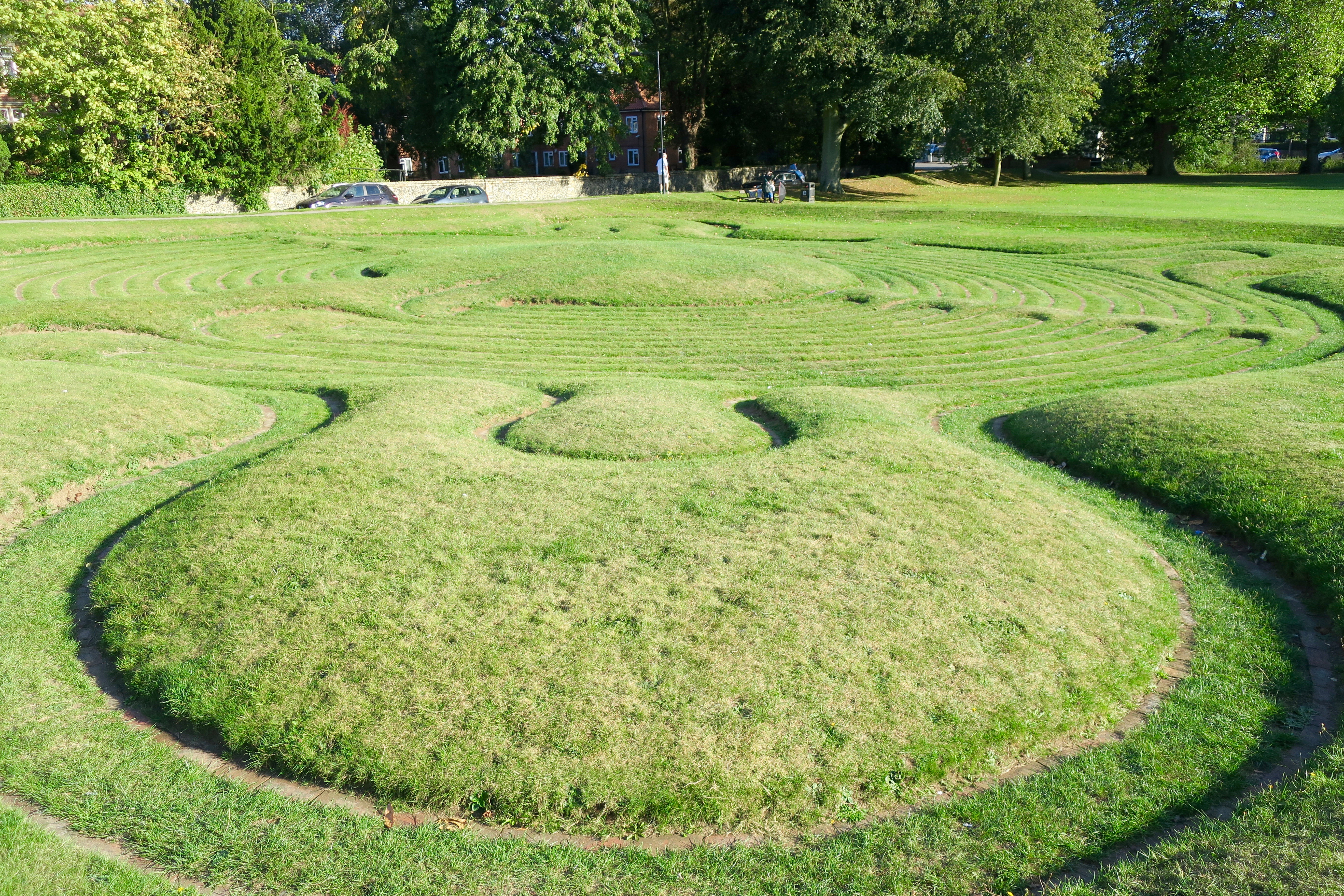 Here we danced a reel around the rainbow and bid a fond farewell to our American friends.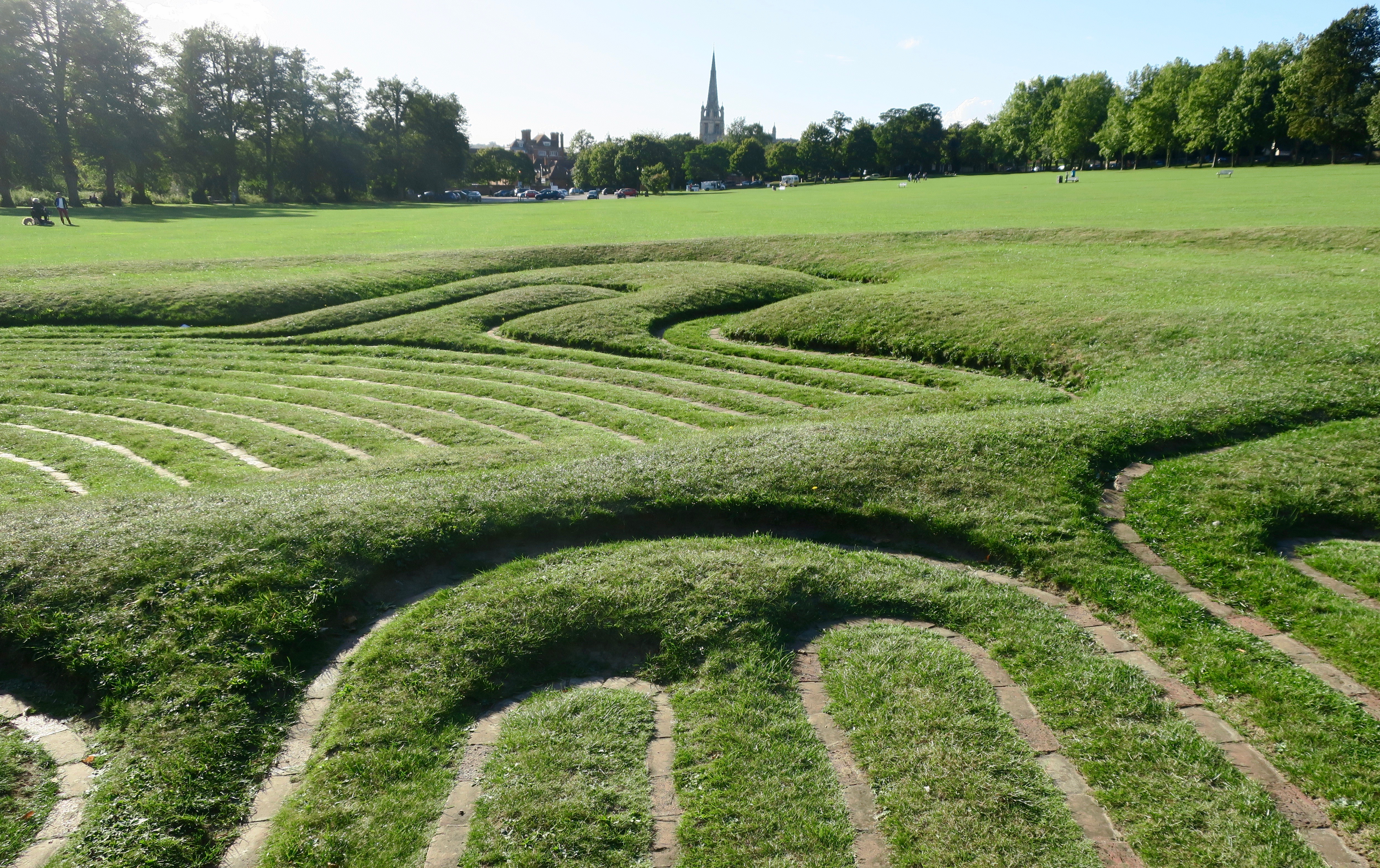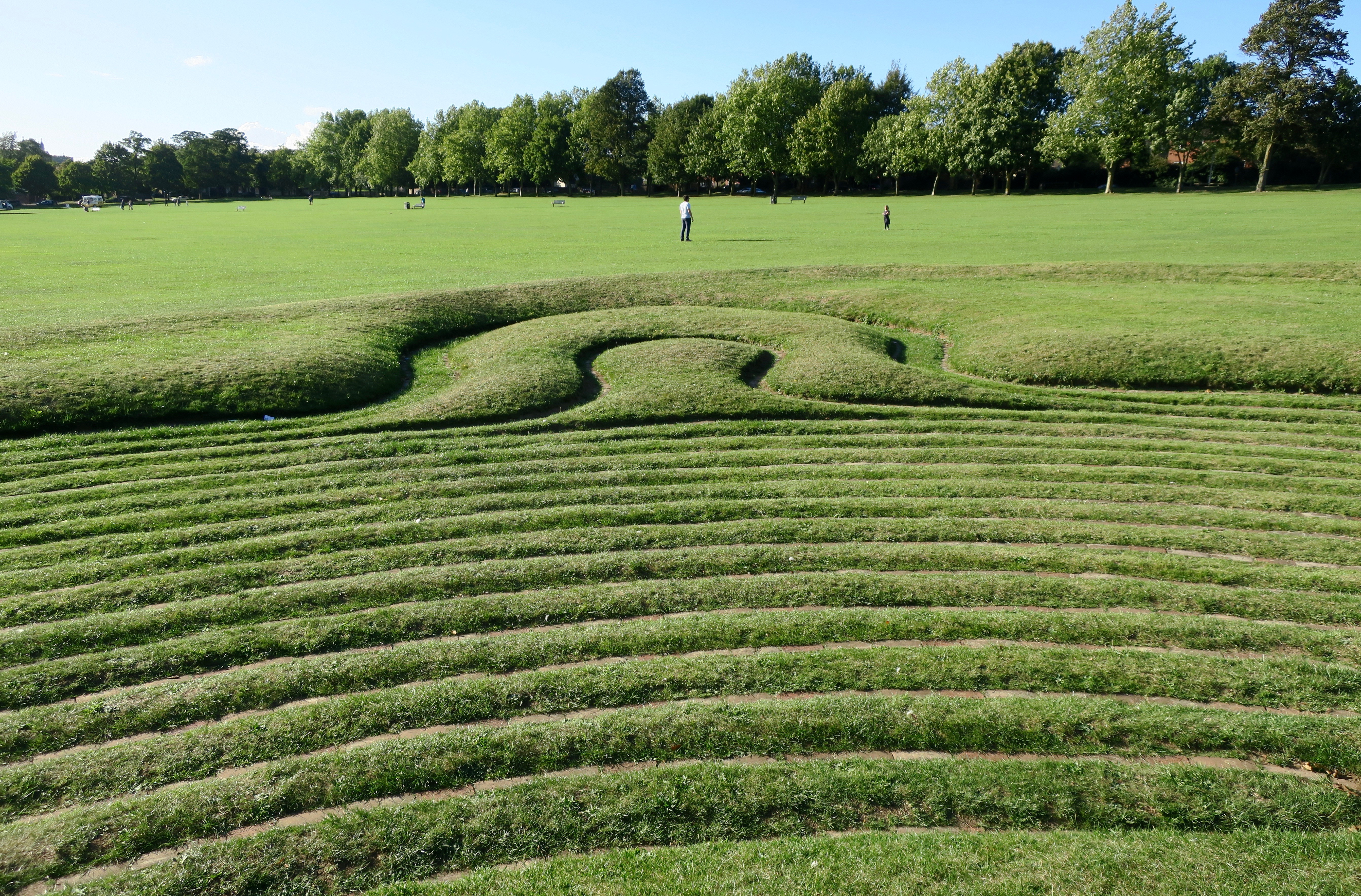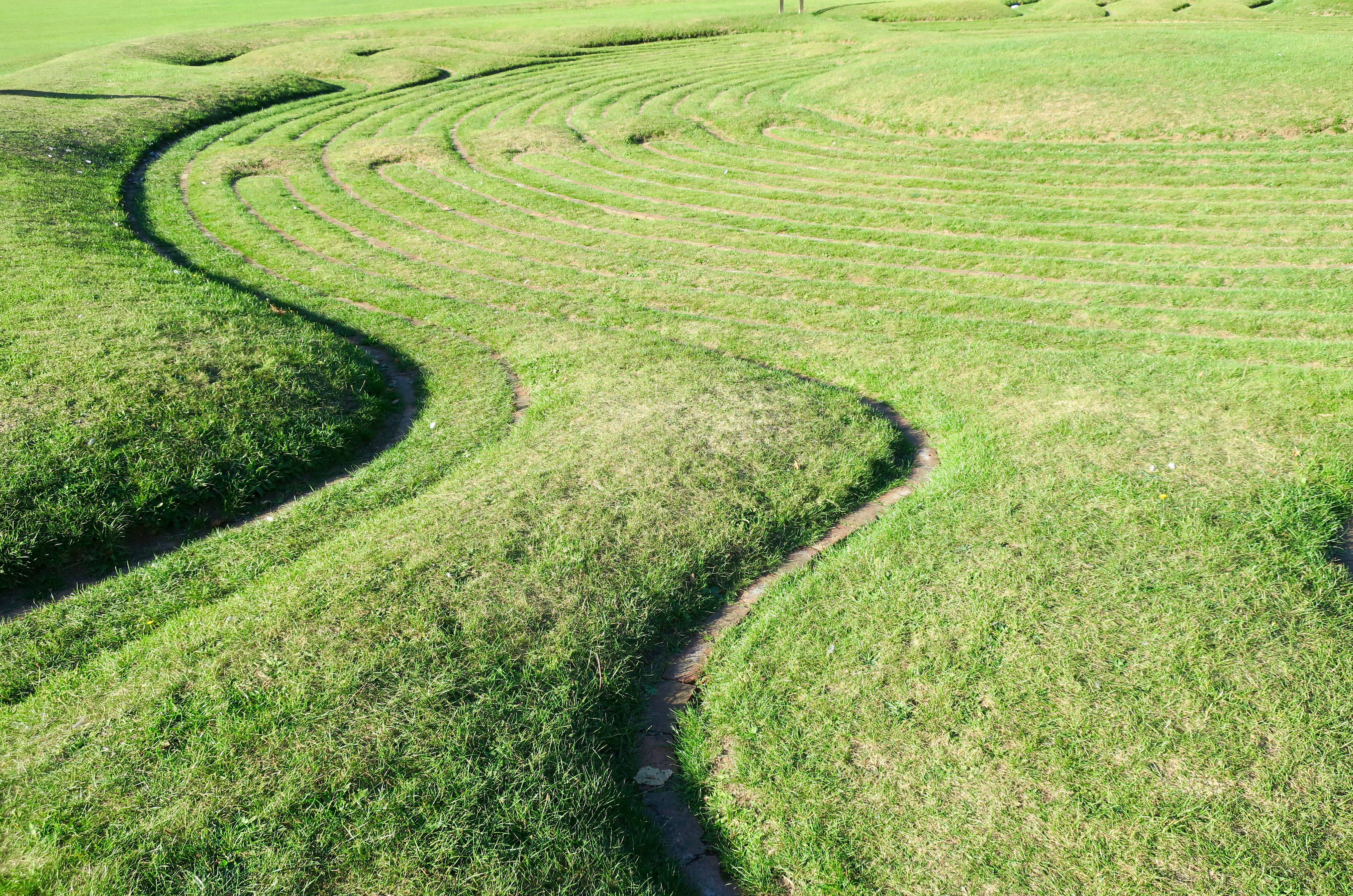 There's no place like home
and they clicked their heels to return to Kansas (City).
※
For another visit see the earlier post – From Saffron Walden