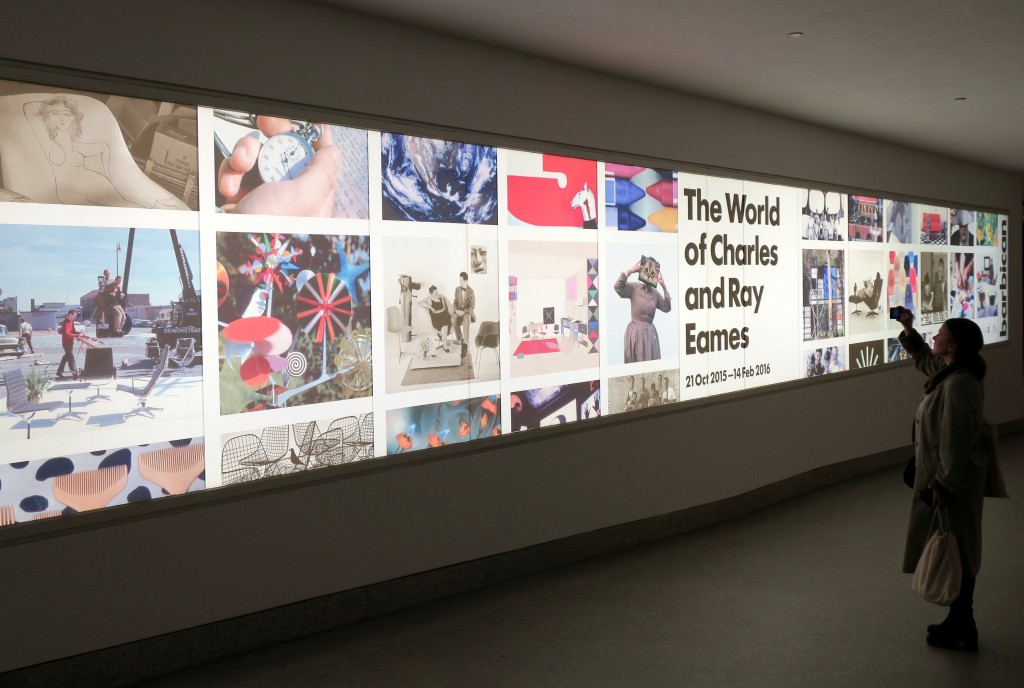 We finally got to see the wonderful Charles & Ray Eames exhibition at the Barbican, but there were No Photography signs everywhere, which was a shame because it's all so photogenic. It can't be that it's protected by copyright because there are lots of images on the internet. I guess the reasoning must be that if you can't go home with a few souvenir photos then you're more likely to buy the catalogue.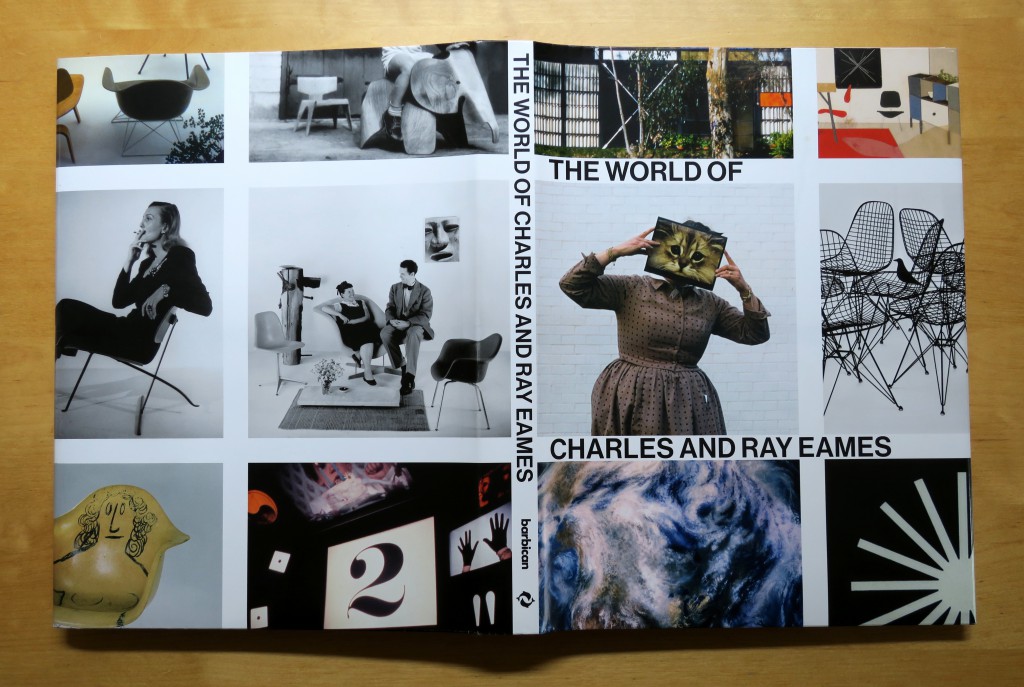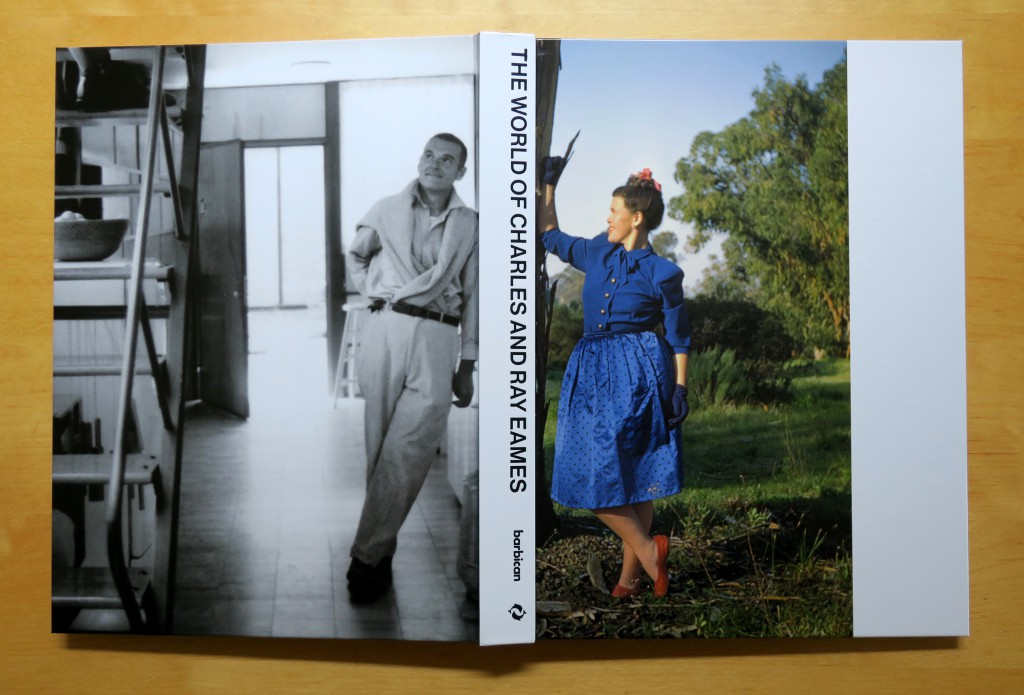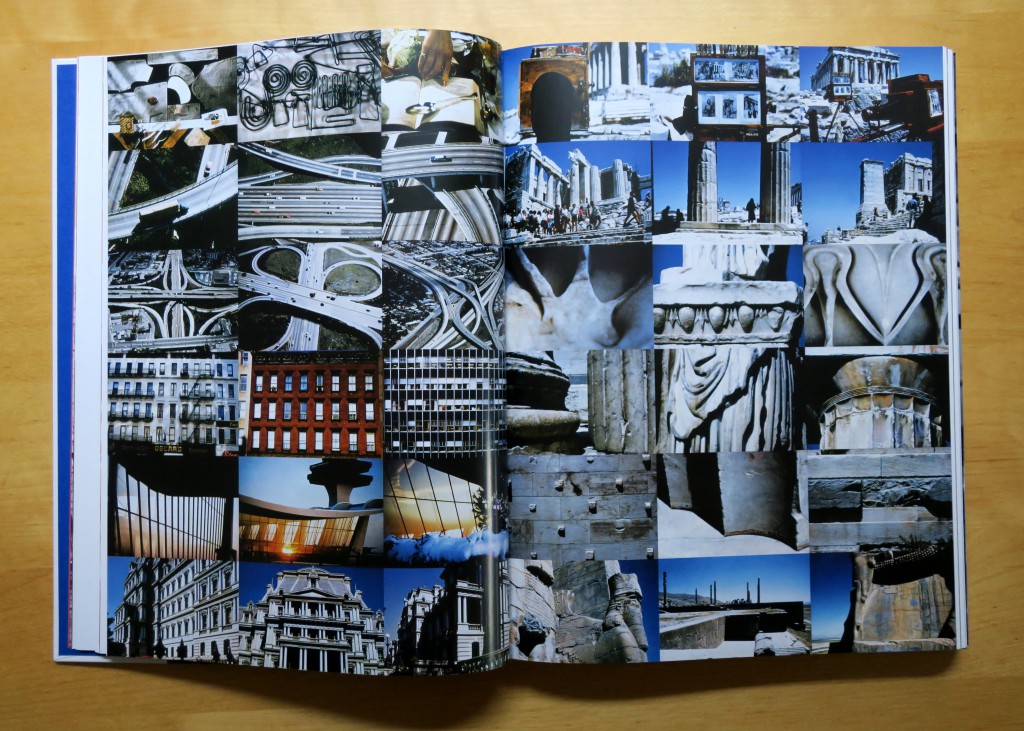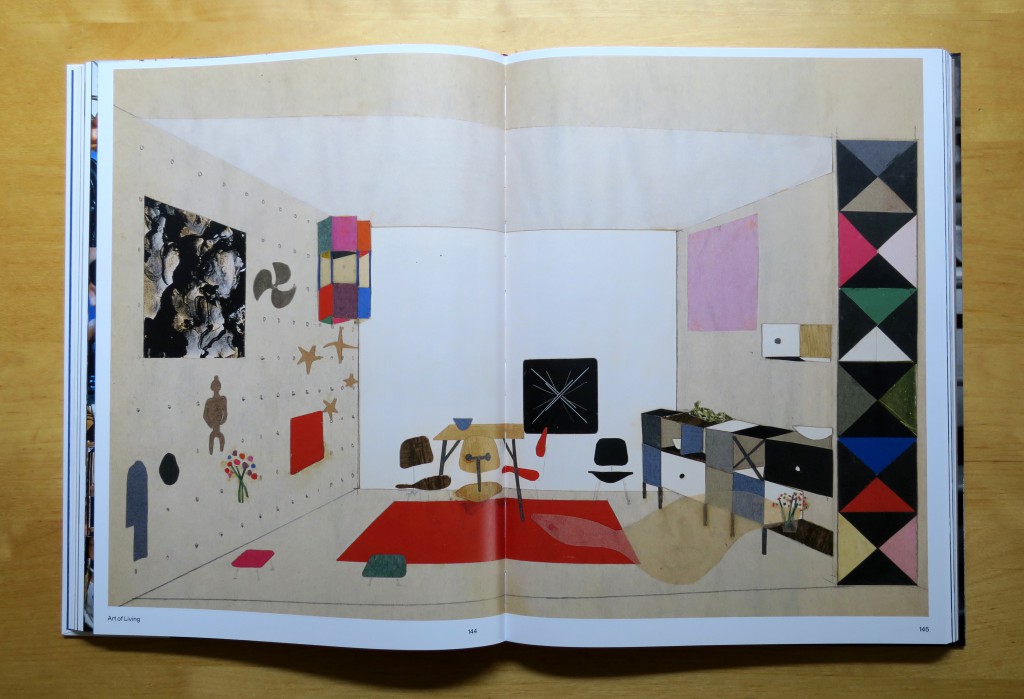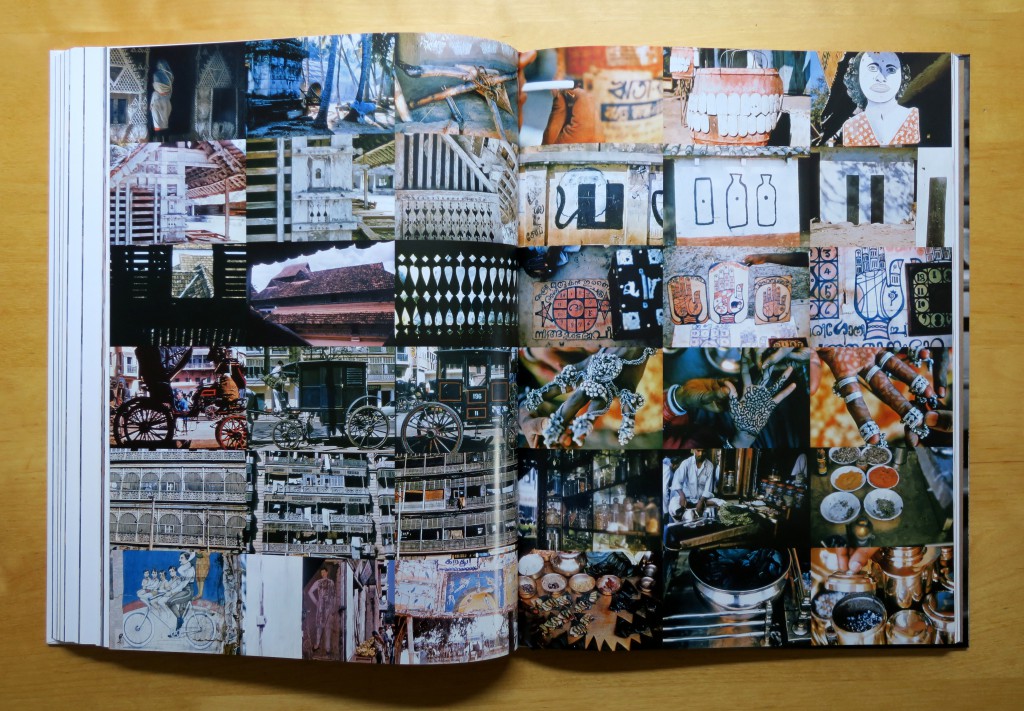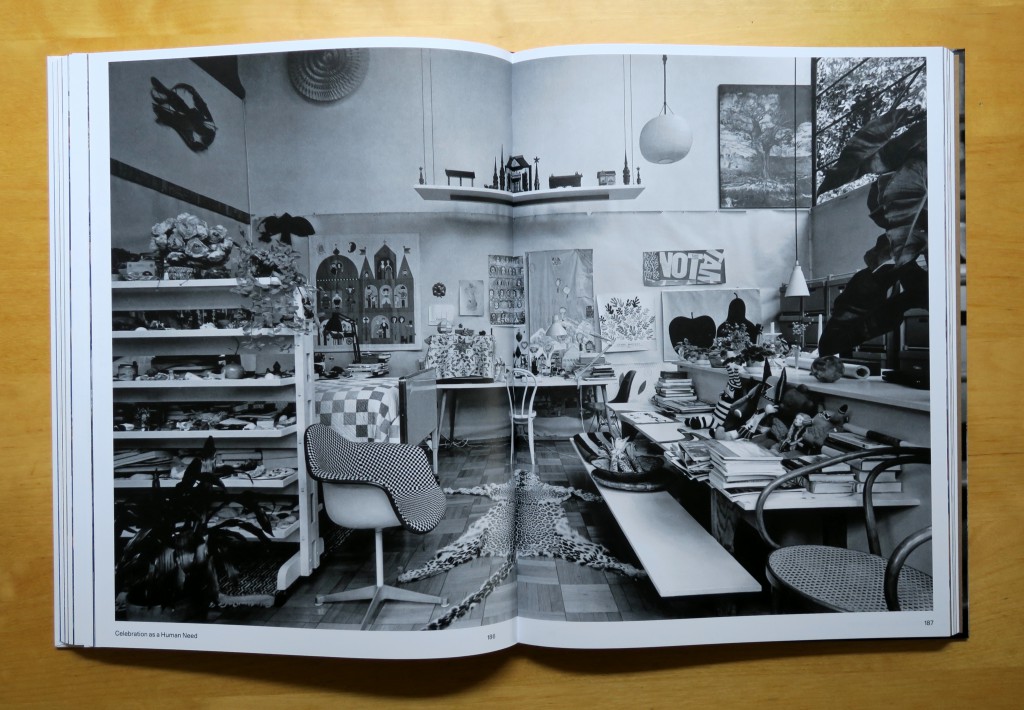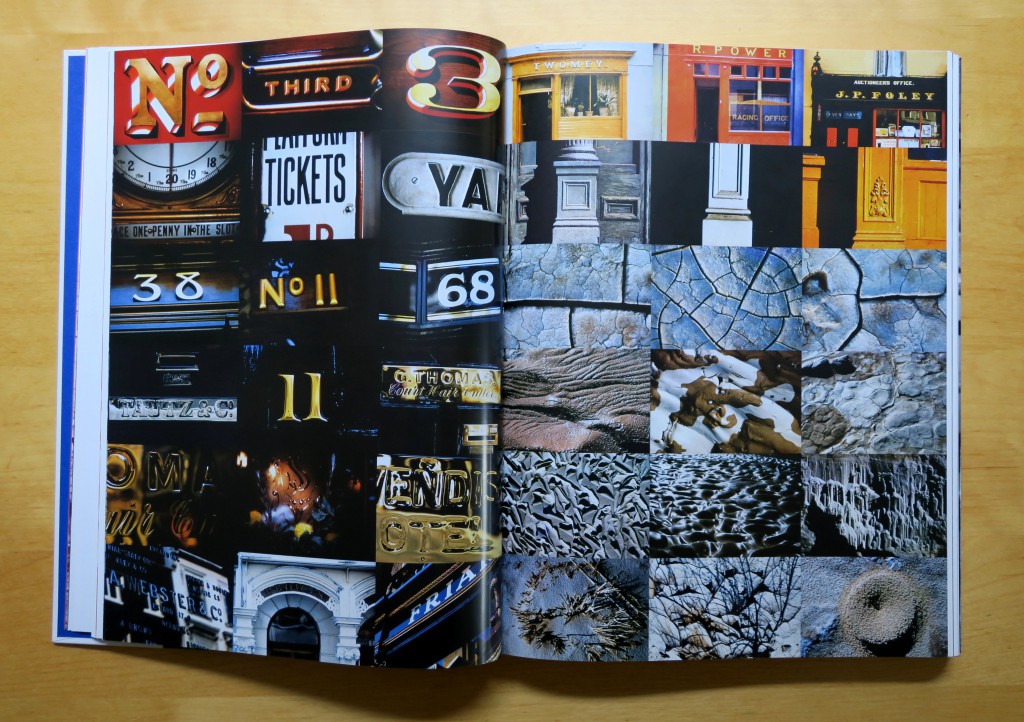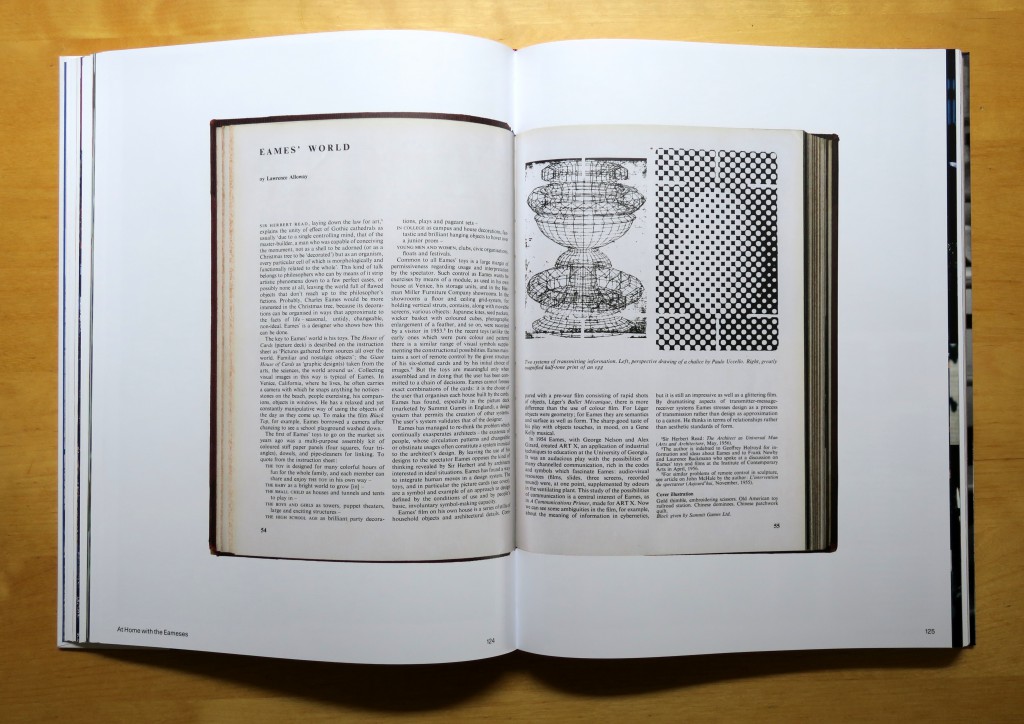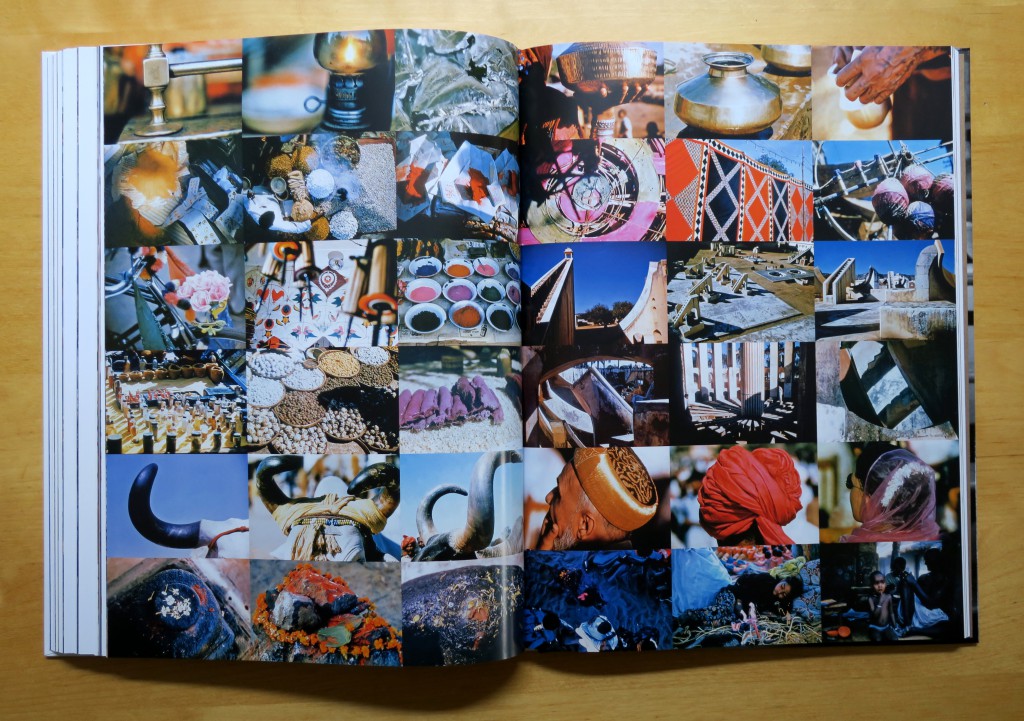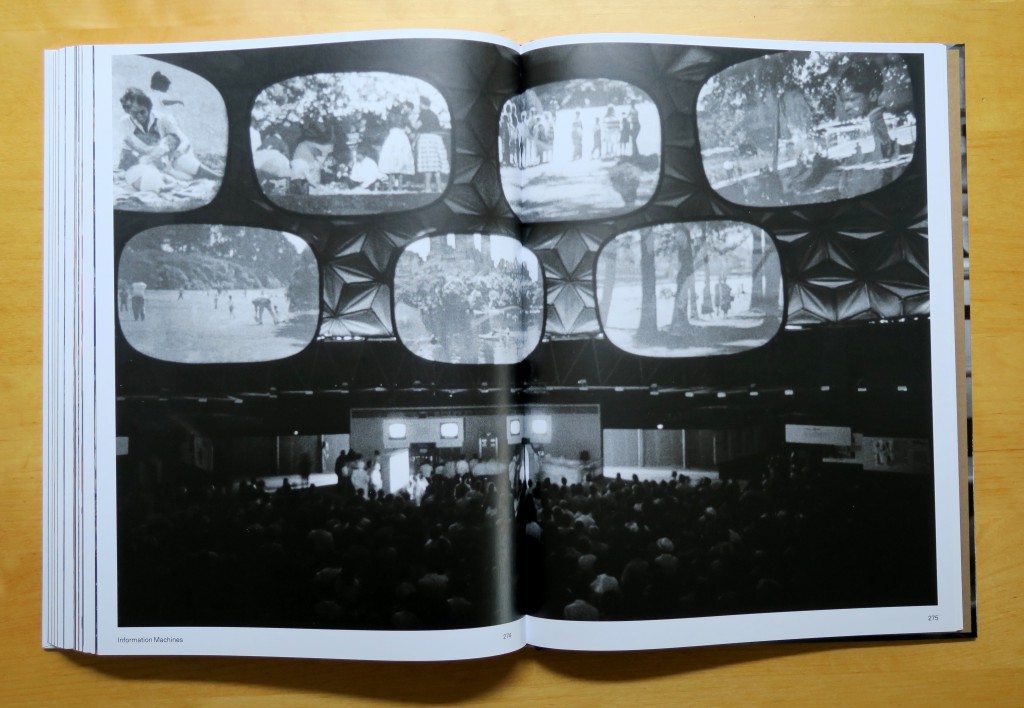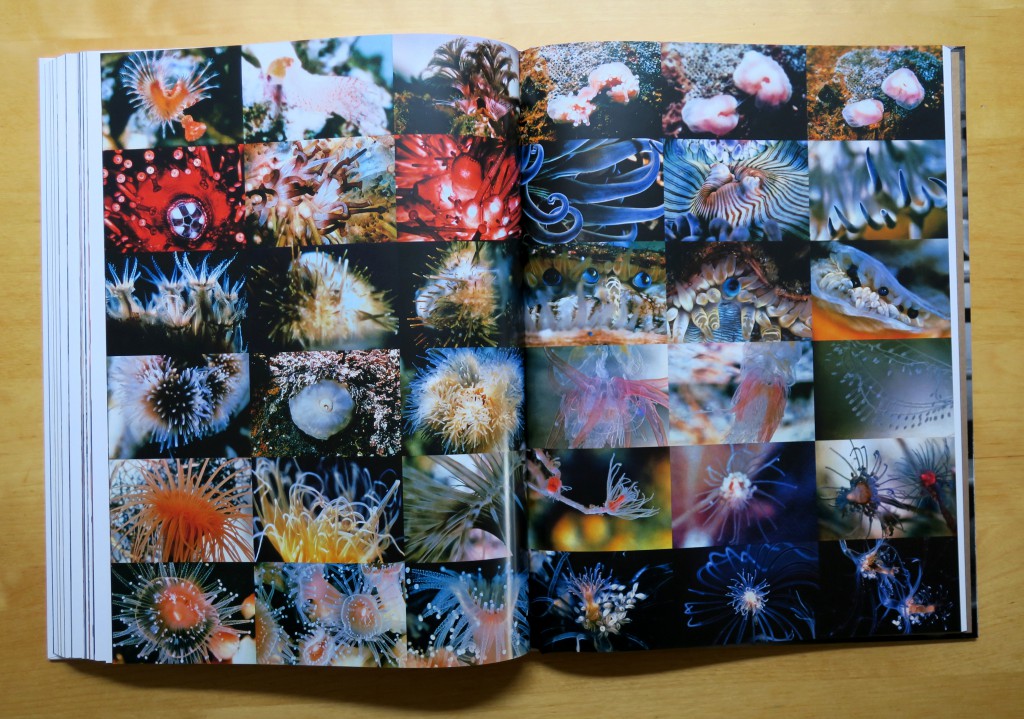 It's a fabulous book, packed with information, a textual and visual feast, a reminder of the Whole Earth Catalog and An Index of Possibilities. It's a great supplement to the exhibition. A nice souvenir.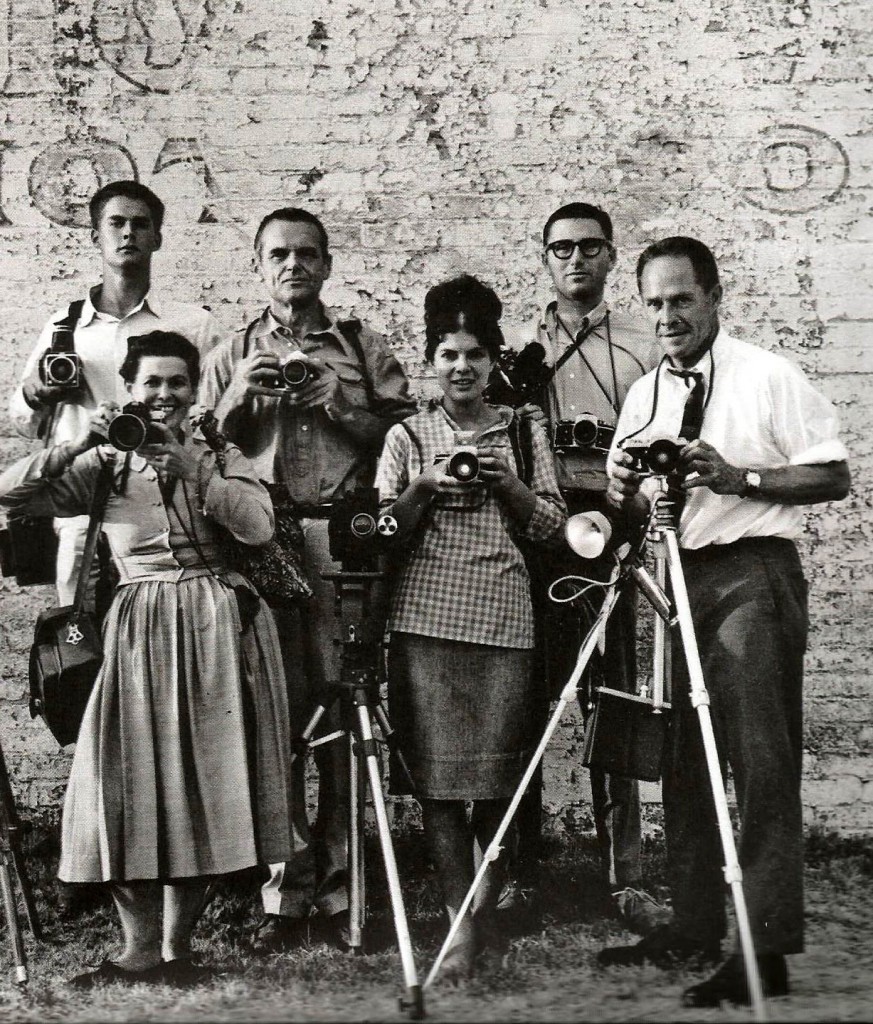 This photo is at the beginning of the exhibition. It's beside a sign which reads No Photography.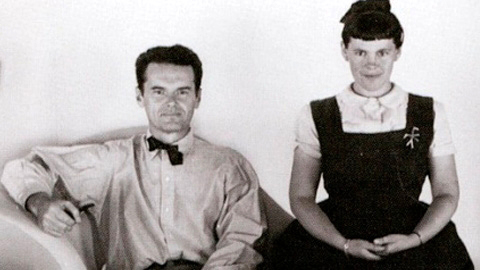 Charles and Ray Eames are among the most celebrated designers of the twentieth century. Their unique collaboration yielded a vast body of pioneering and influential design. Ray Kaiser (1912-1988) was born in Sacramento, California, and trained as a painter, studying in New York under the avant-garde artist Hans Hofmann… she had a keen interest in modern dance, attending classes led by Martha Graham, and was a founding member of American Abstract Artists. Charles Eames (1907-1978) was born in St Louis, Missouri. He demonstrated an interest in photography from an early age before going on to study architecture and developing skills in lithography and etching, as well as in building and design.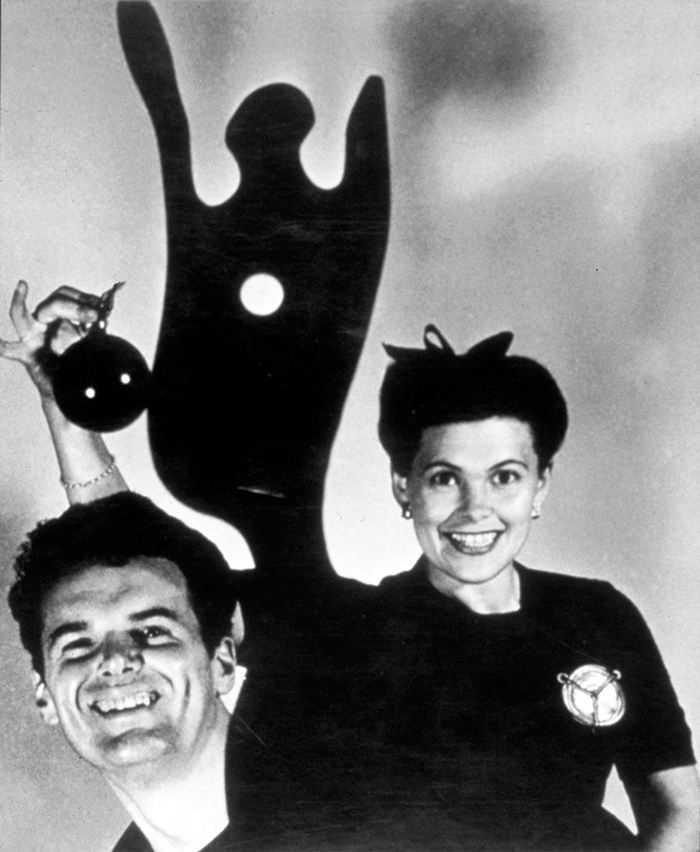 The couple met in 1940 at Cranbrook Academy of Art, Michigan, shortly after Charles became head of the Academy's Department of Industrial Design and Ray had enrolled as a student.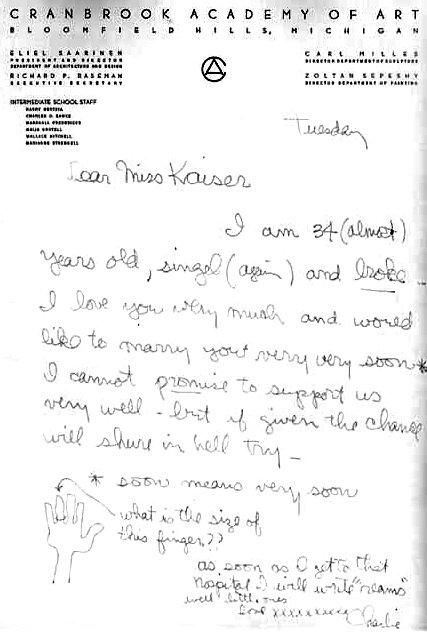 Charles' friendship with Ray blossomed. In May 1941 he divorced his first wife Catherine Woermann, and in June of that year he and Ray were married and relocated to Los Angeles.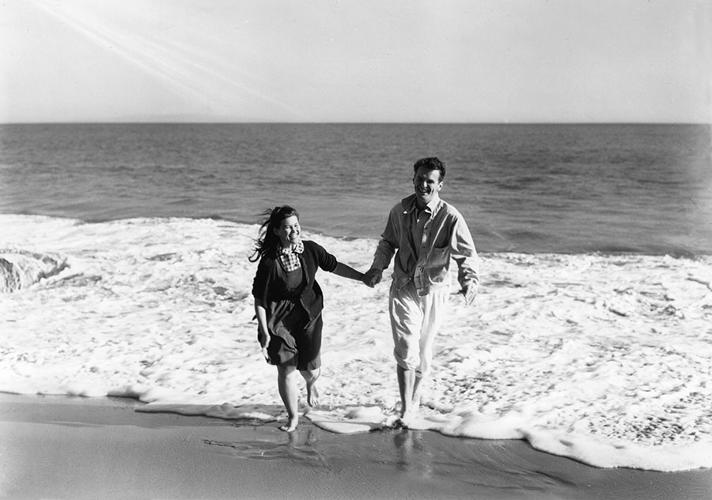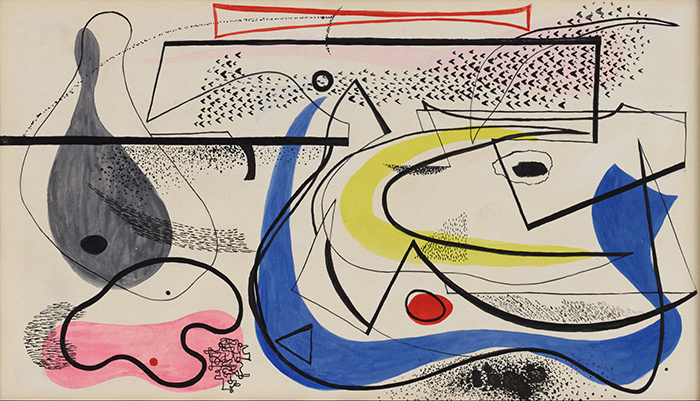 Painting by Ray Eames: To Hofmann Love From Buddha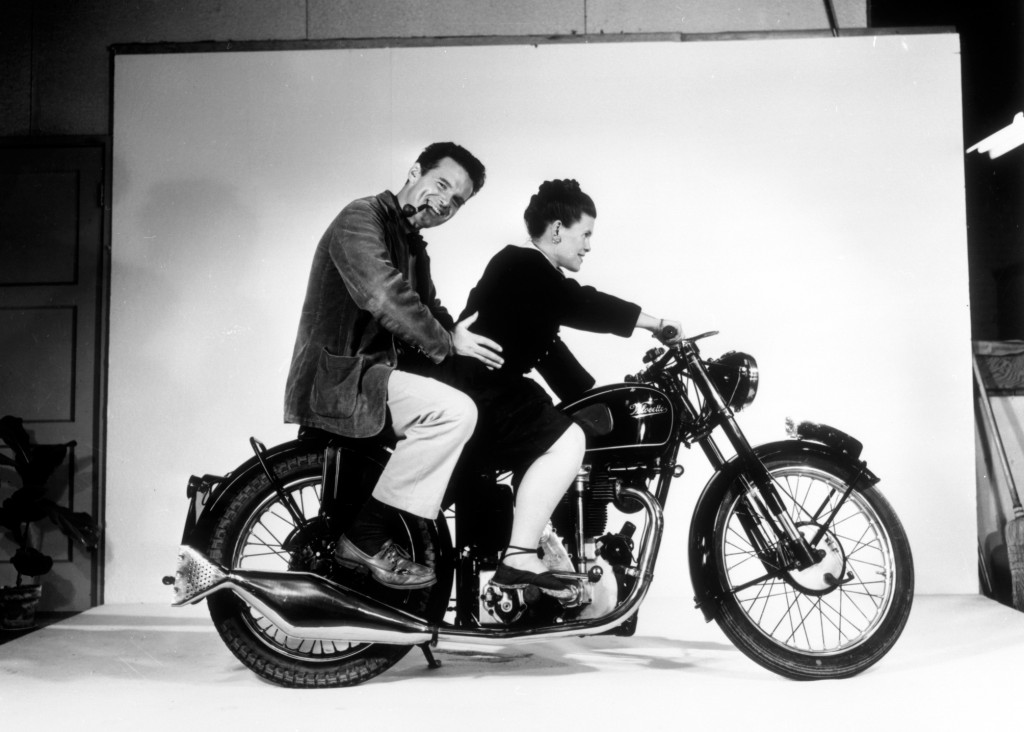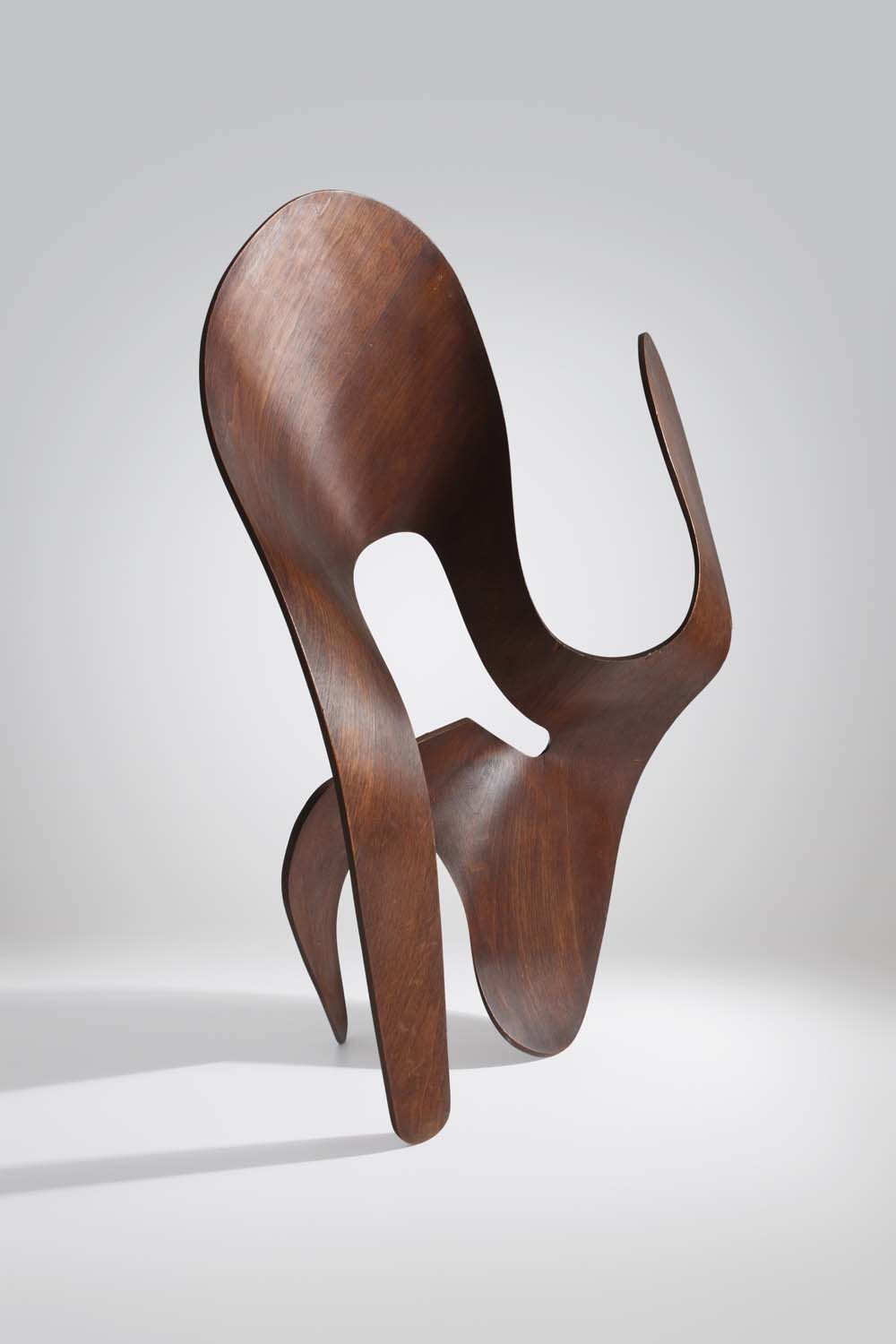 In California they found a new creative and cultural environment suited to their interests and working life. Initially the couple undertook their creative pursuits in a makeshift studio space at home and began to experiment with new ways to mould plywood in three dimensions. In 1943, with a commission to produce plywood leg splints for the US Navy, the Eameses and their colleagues moved their expanding production to 901 Washington Boulevard in Venice, Los Angeles, which was to become the home of the Eames Office for the next forty-five years.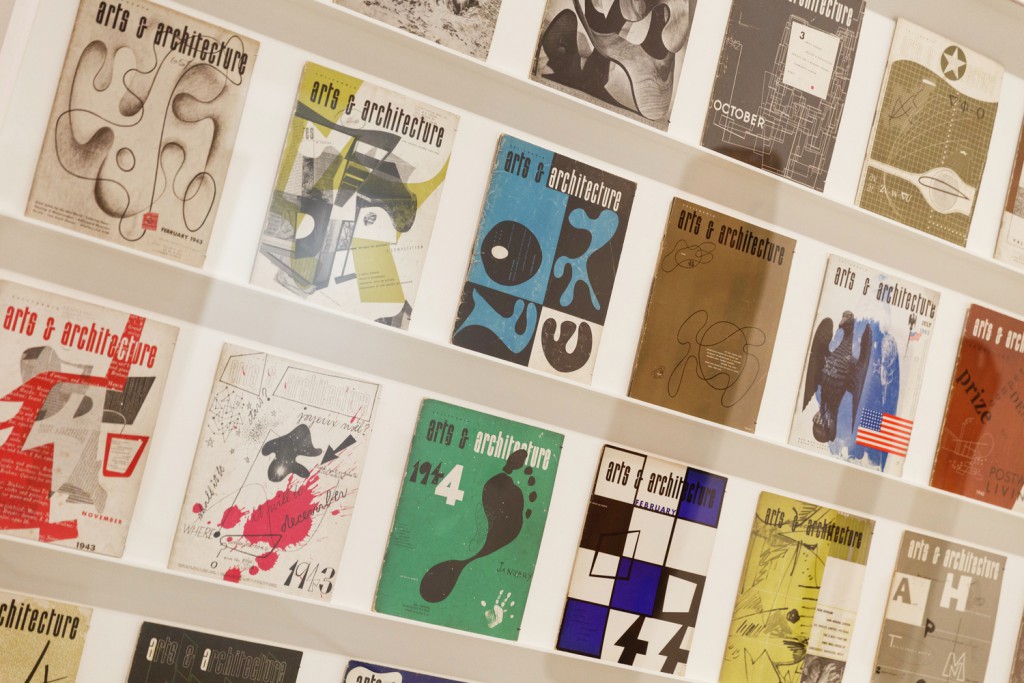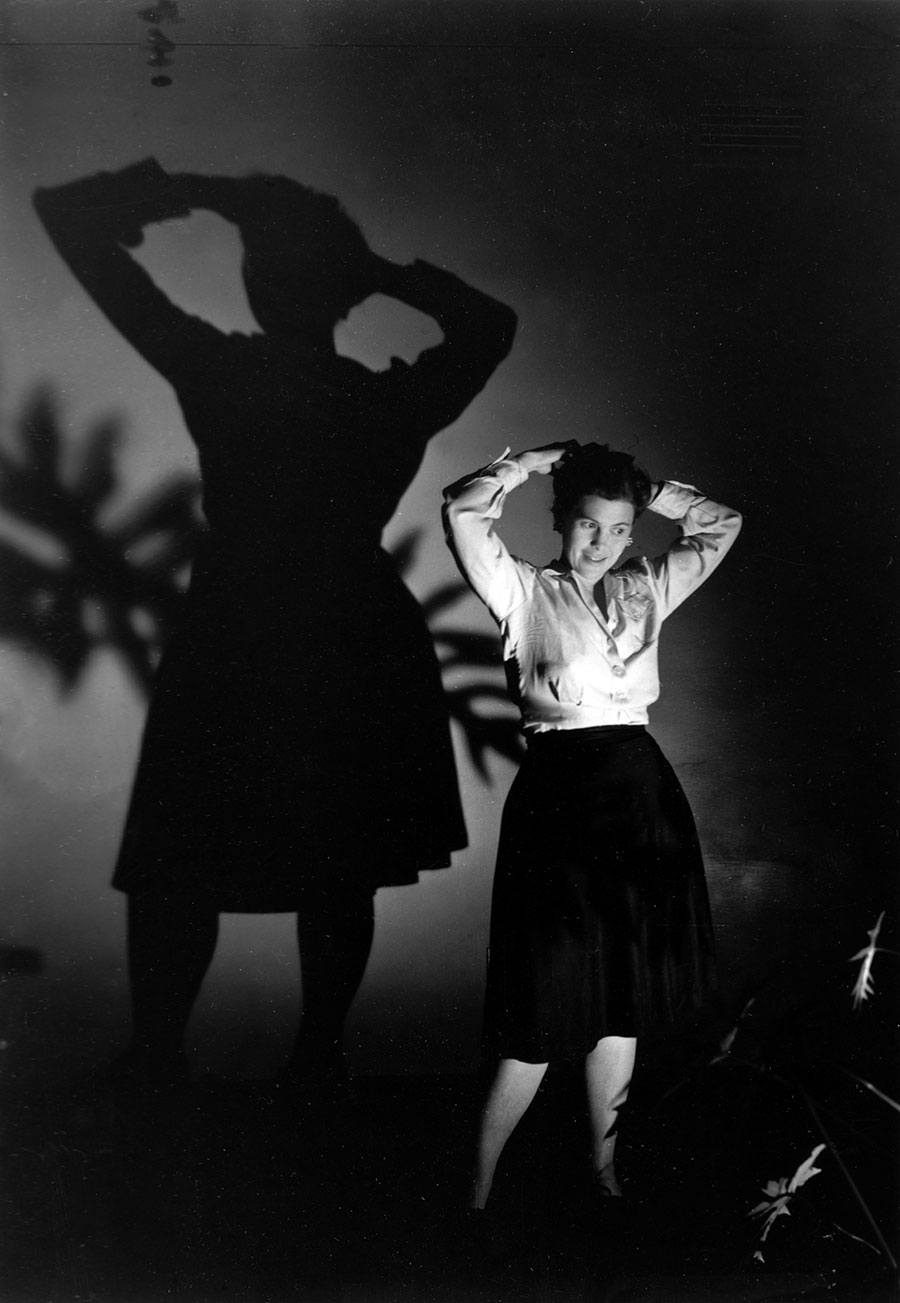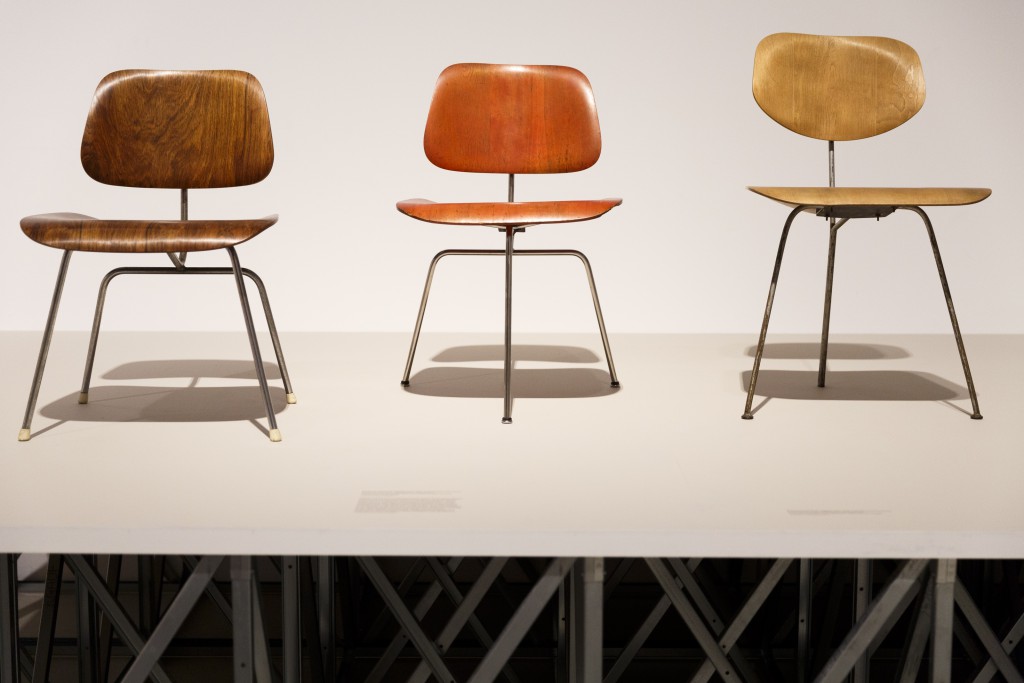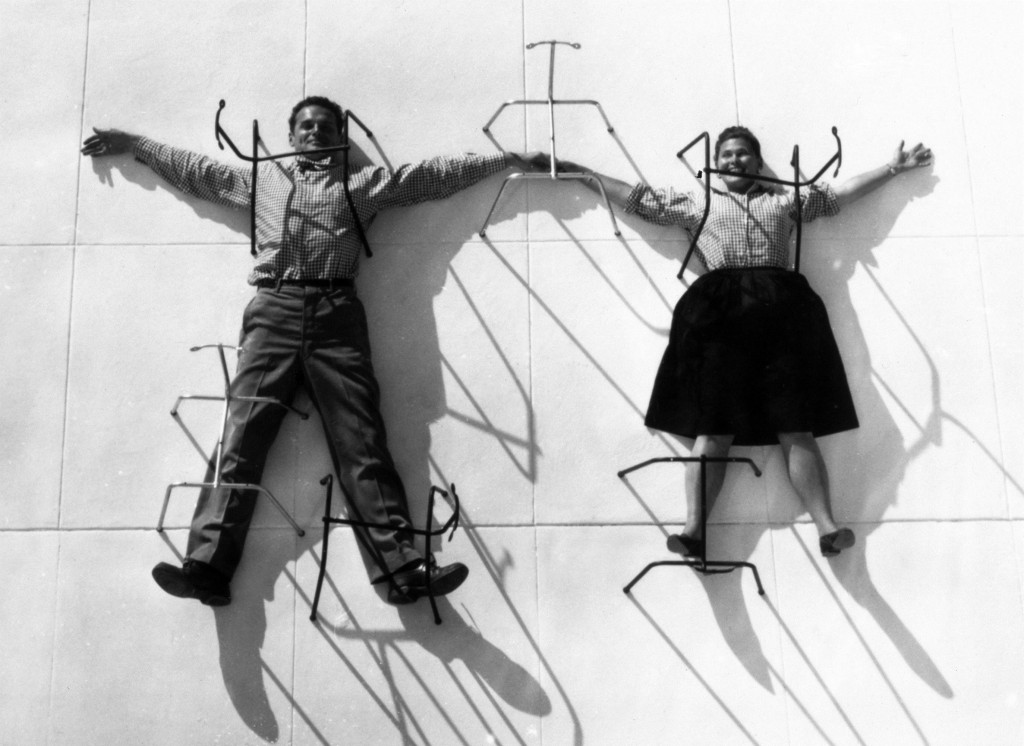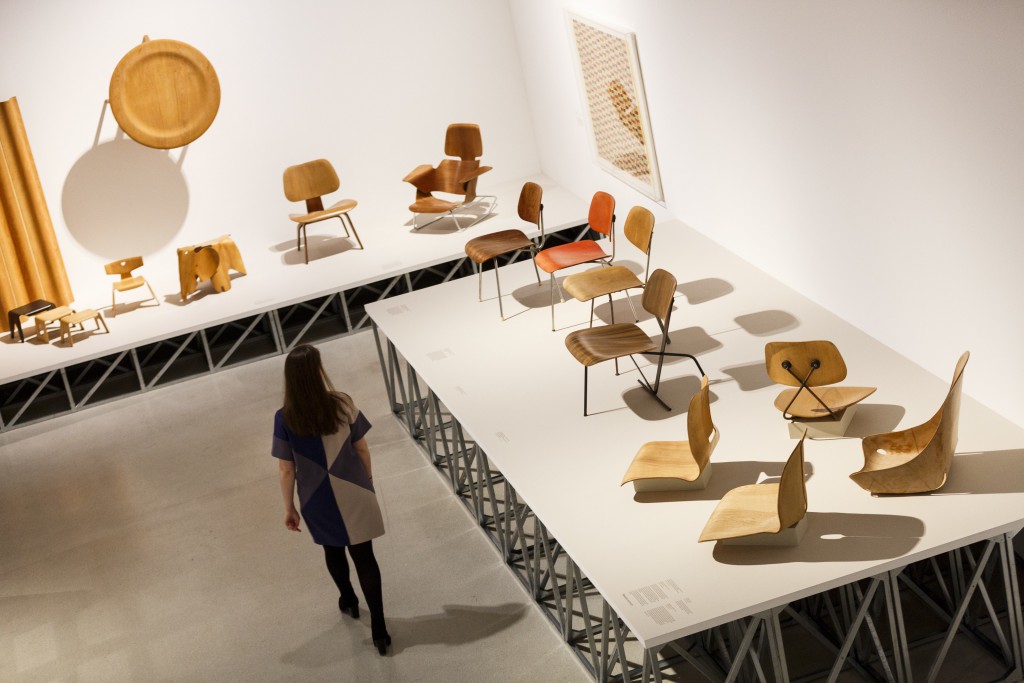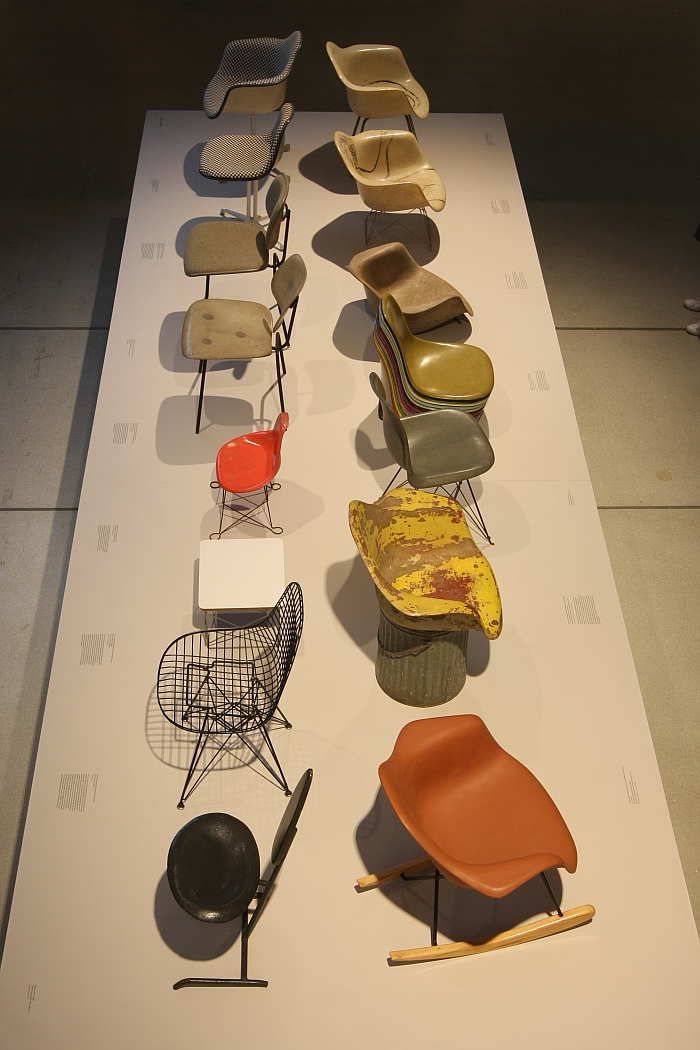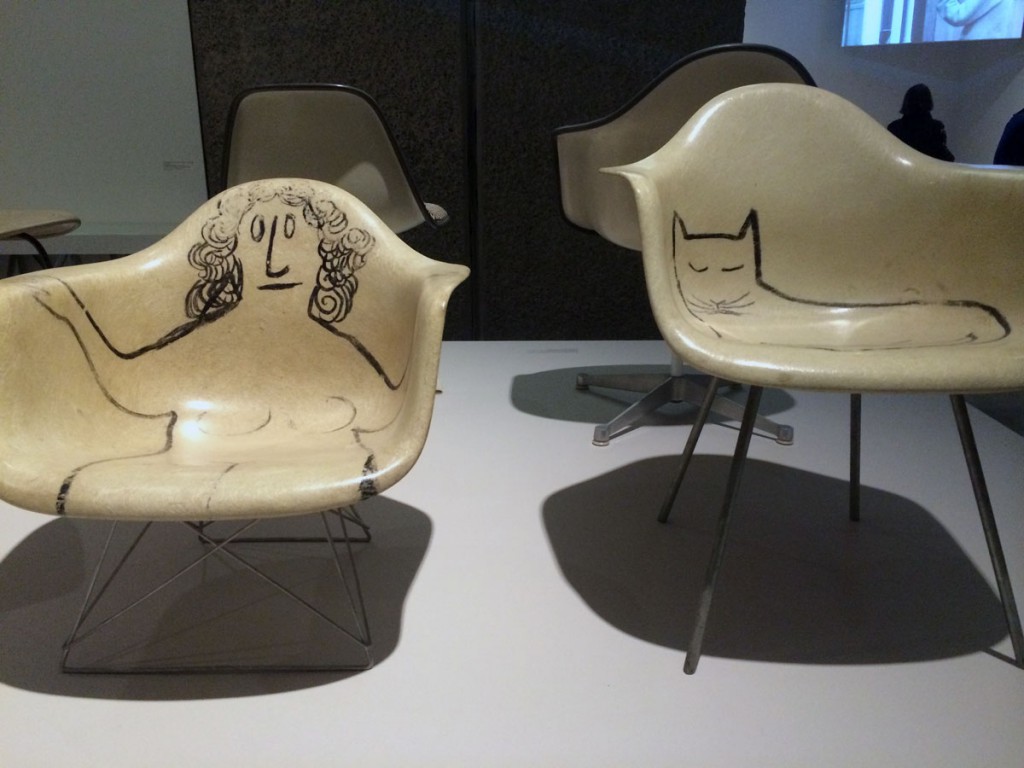 Eames chairs with drawings by Saul Steinberg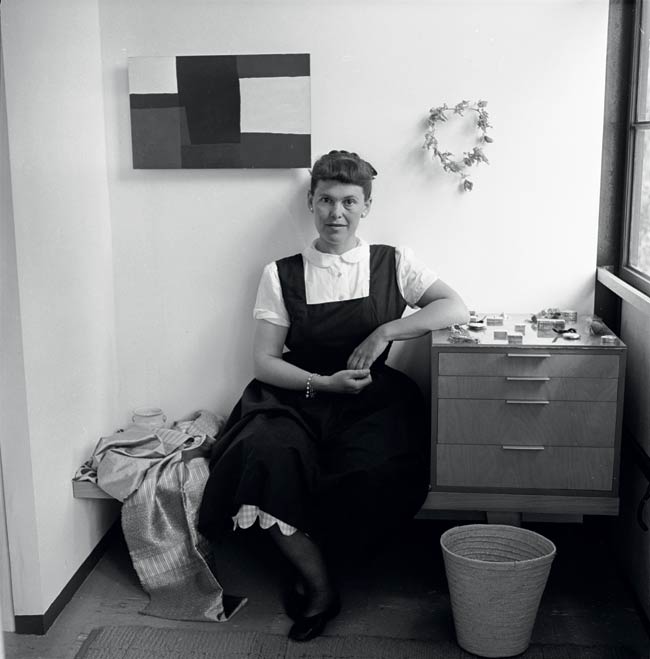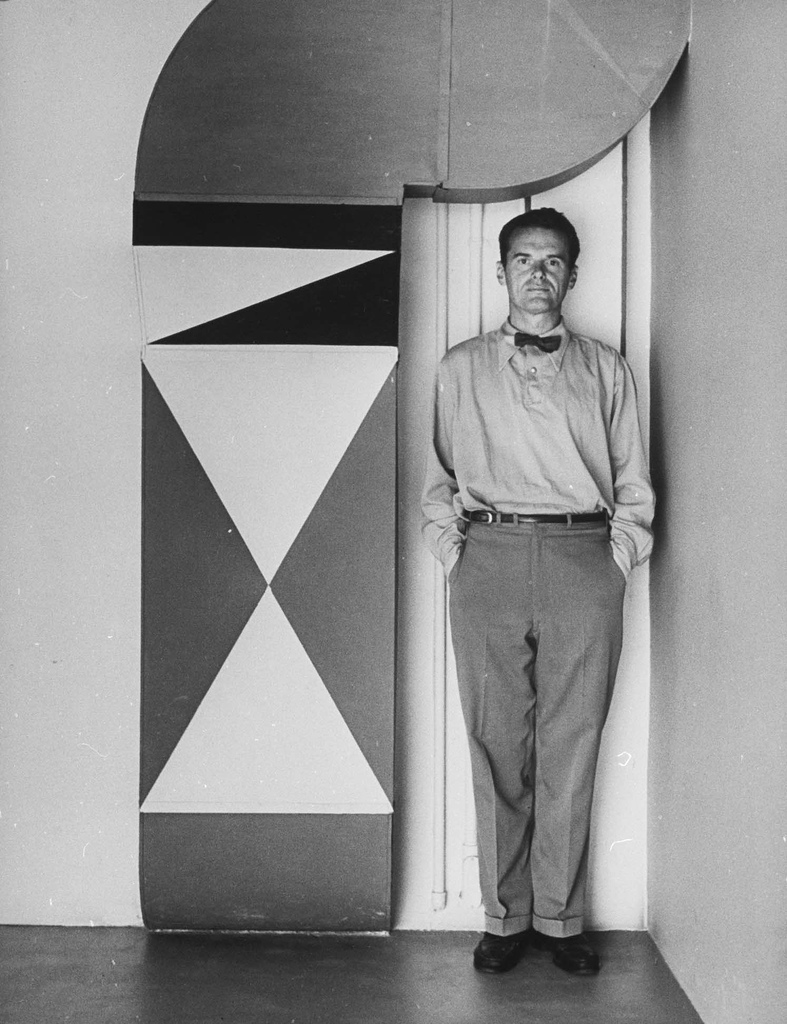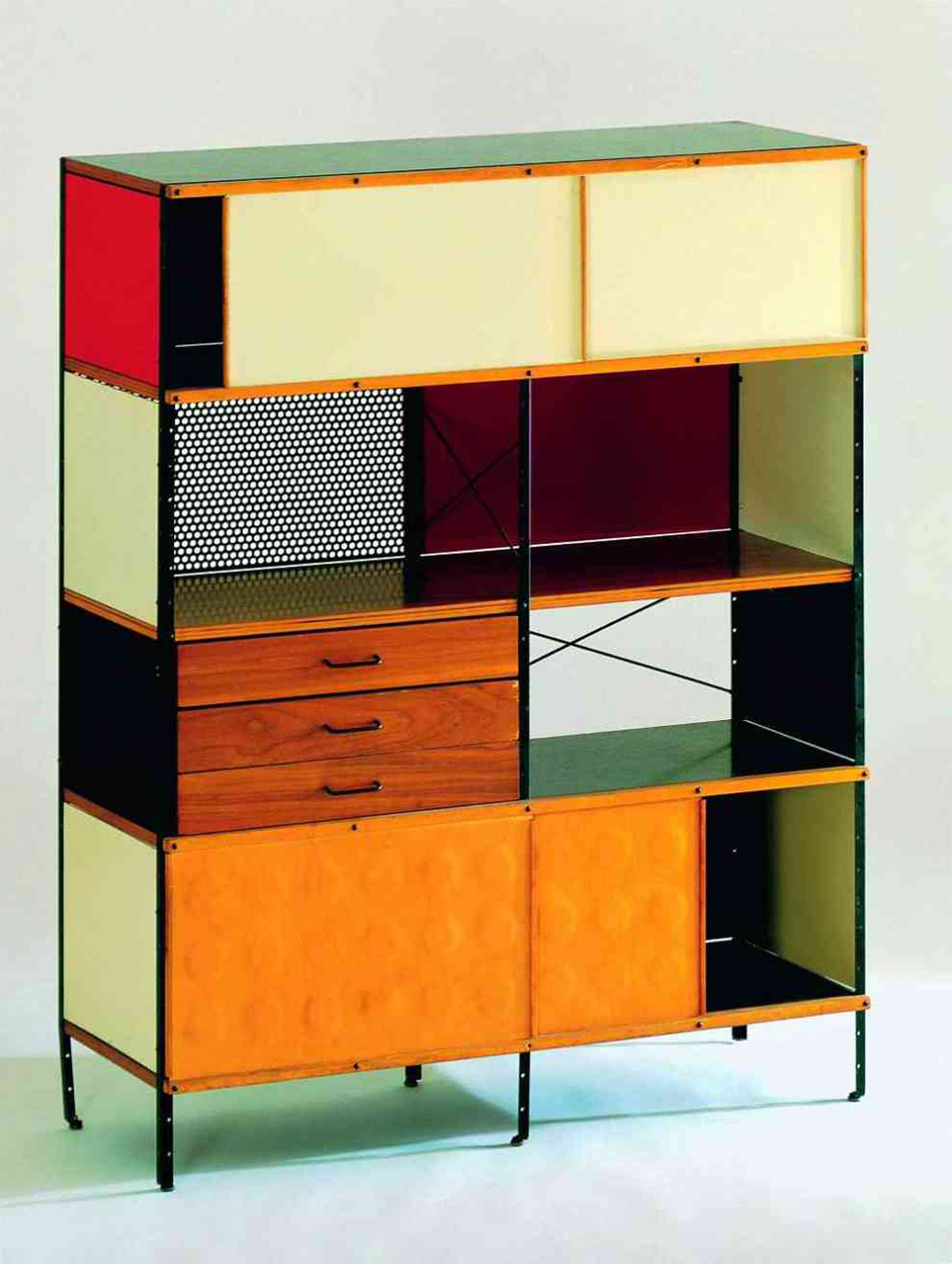 The Eames Office was an interdisciplinary 'laboratory' where the Eameses and their collaborators and staff researched and developed products, furniture, graphics, architectural and exhibition projects, as well as new models for education.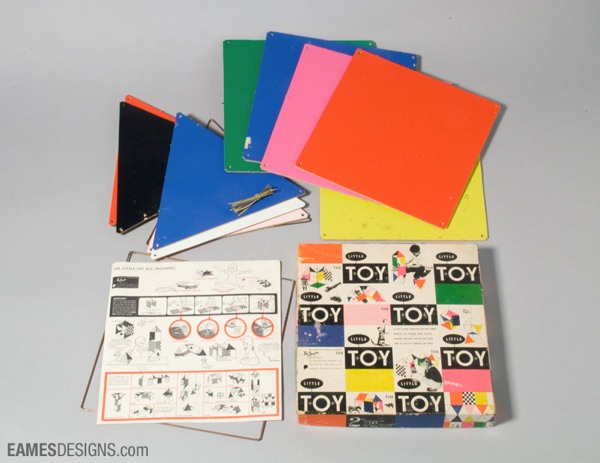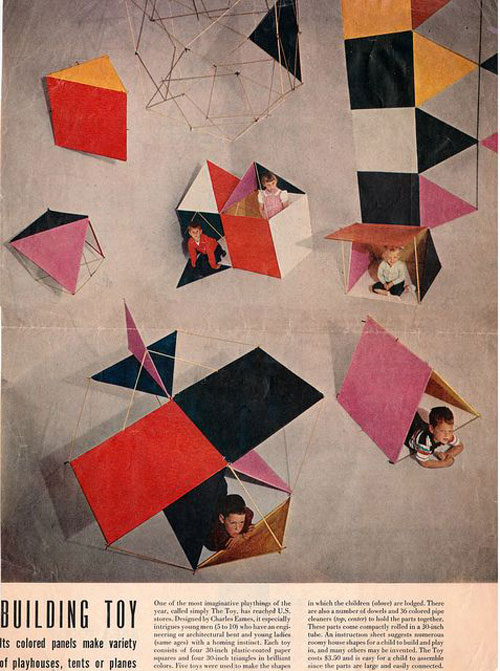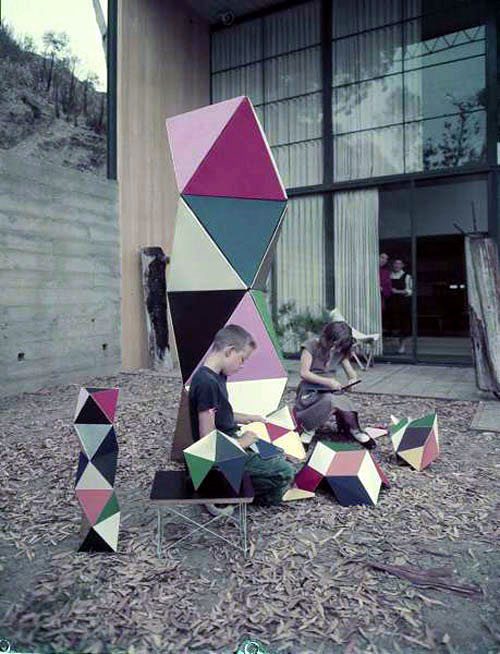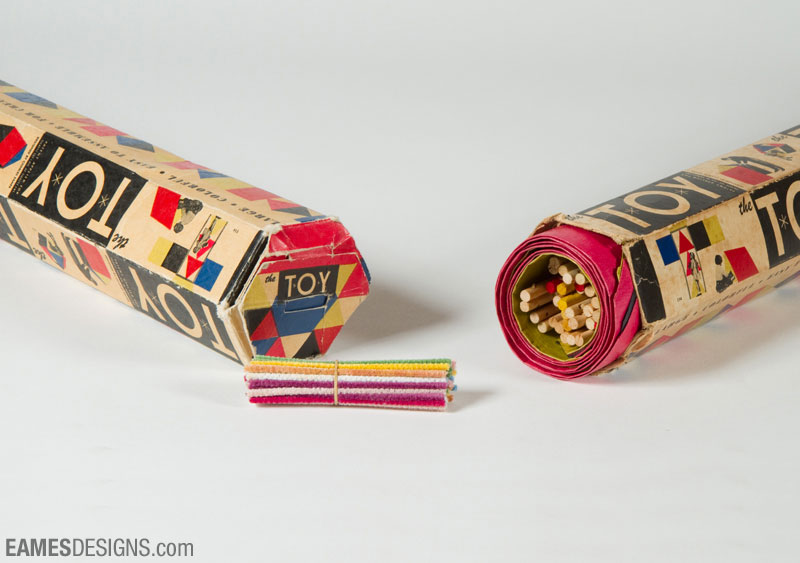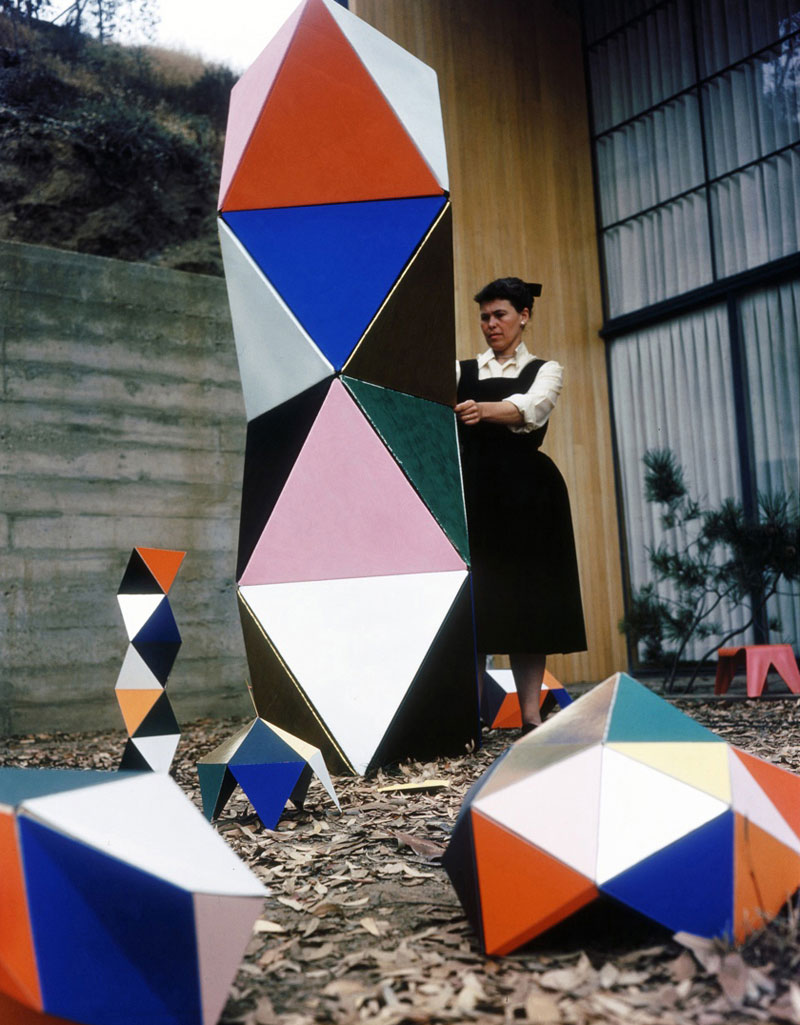 "The Toy" was a self-assembly project made in 1951 by Charles and Ray Eames and sold by Sears, Roebuck and Co. This construction kit for children sums up the simplicity and playfulness of most of the Eames' works. It comprised dowels with pierced ends, pipe cleaners and brightly colored panels (four square and four triangles) of plastic-coated resistant stiff paper. The pieces of "the Toy" came packed in a hexagonal tube and could be used to produce multiple structures, playhouses, theatres and shelters.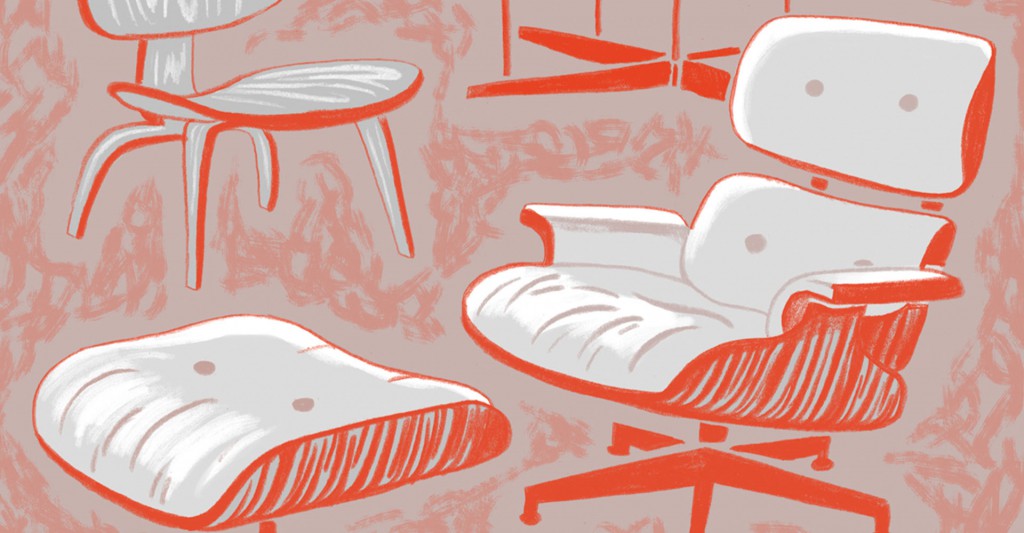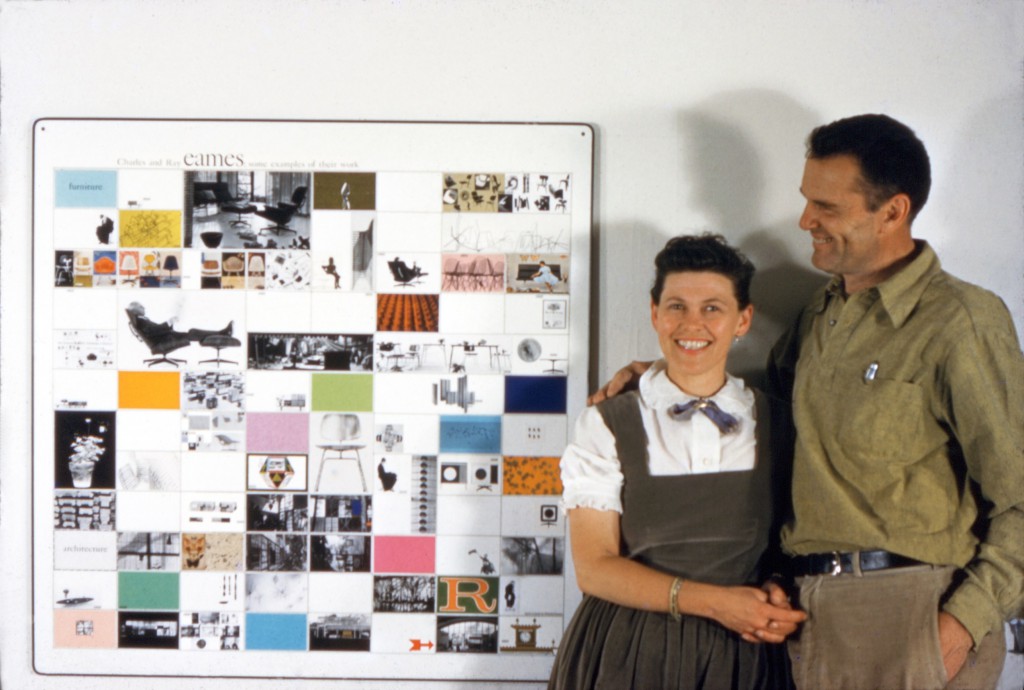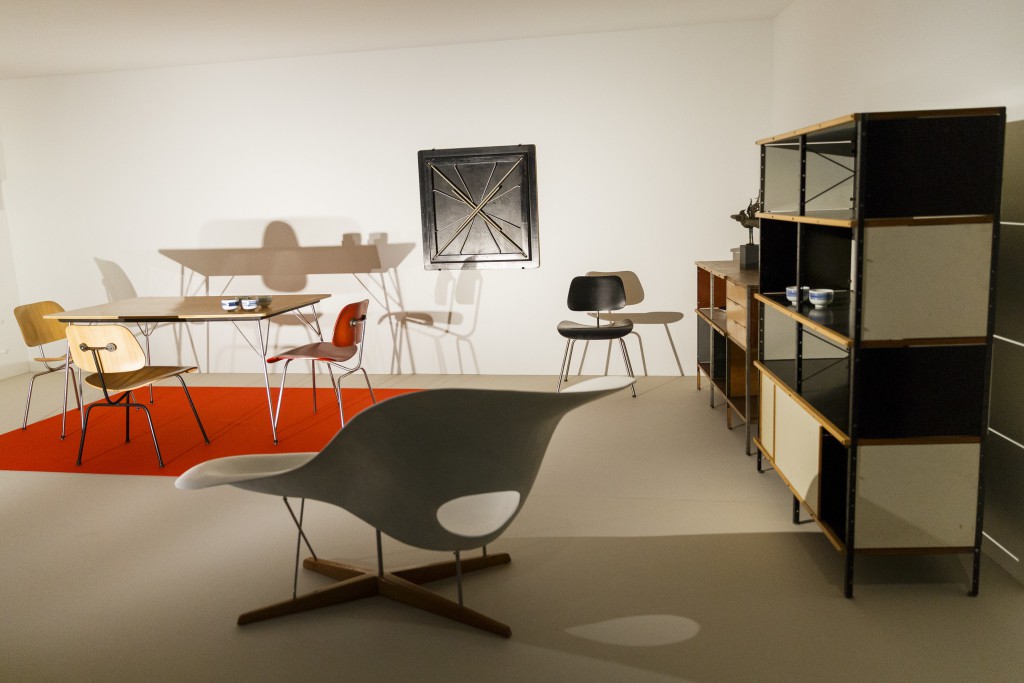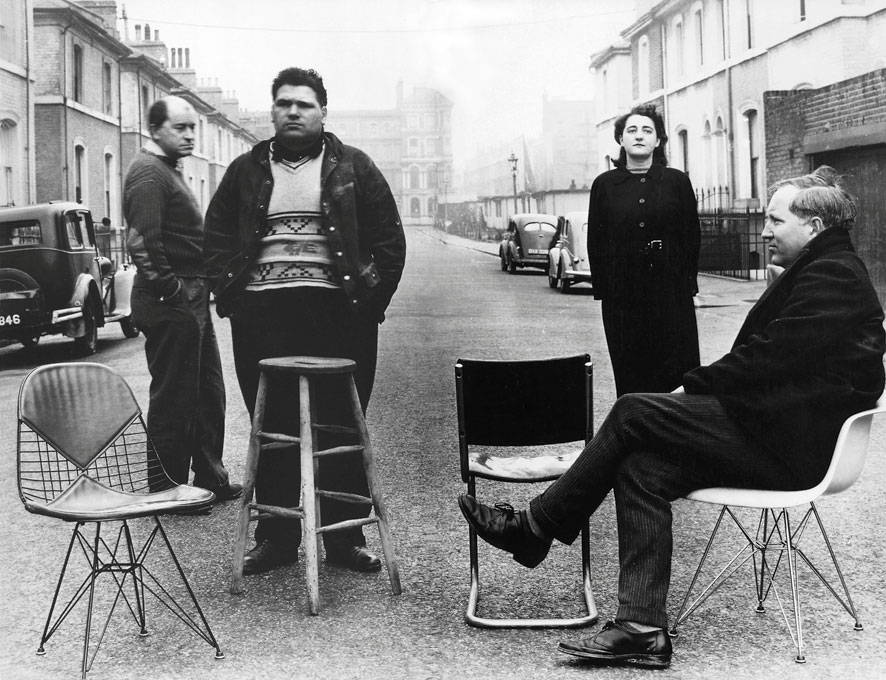 Peter Smithson, Eduardo Paolozzi, Alison Smithson and Nigel Henderson on Limerston Street, Chelsea, photographed for the catalogue for the exhibition This is Tomorrow, Whitechapel Art Gallery, London, 1956.
The Eames chairs imported from the sunshine state of California to a drab, grey London street seem like visitors from a utopian future.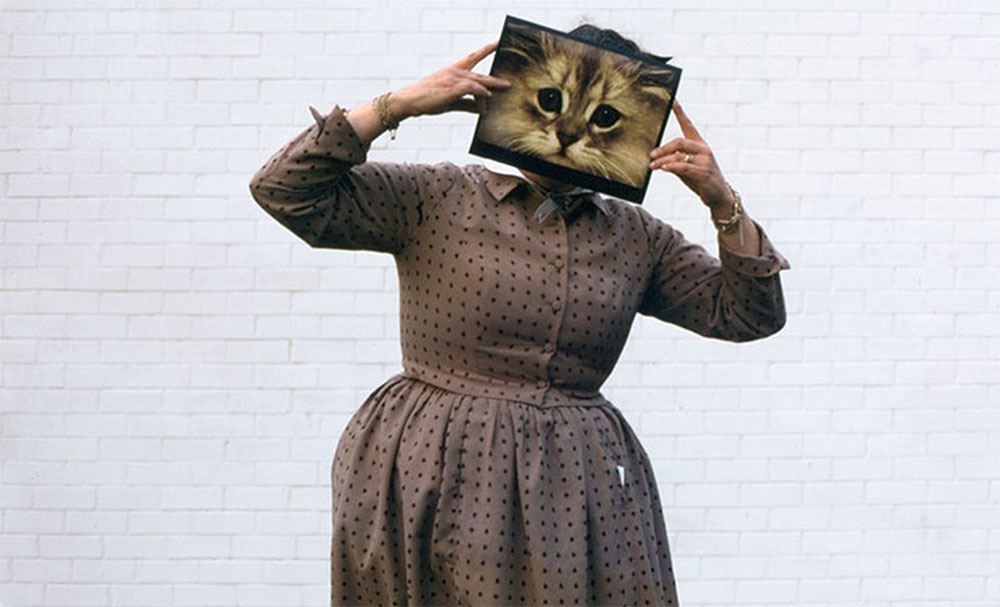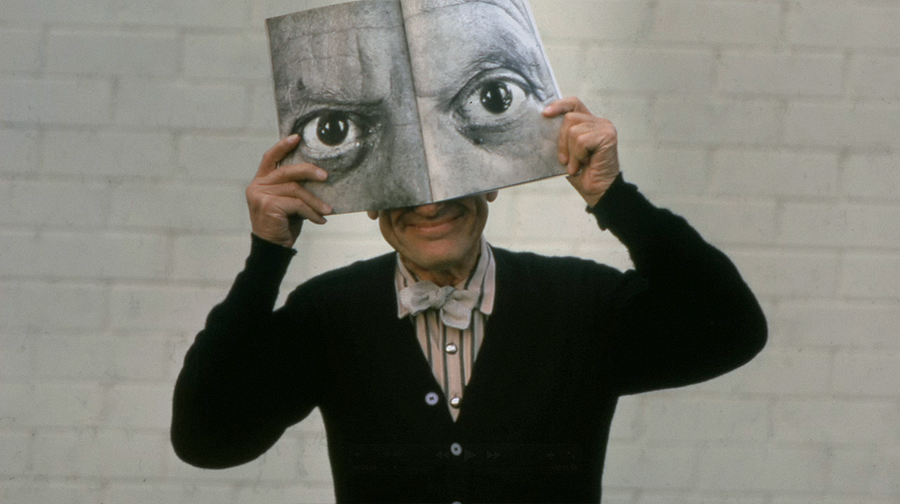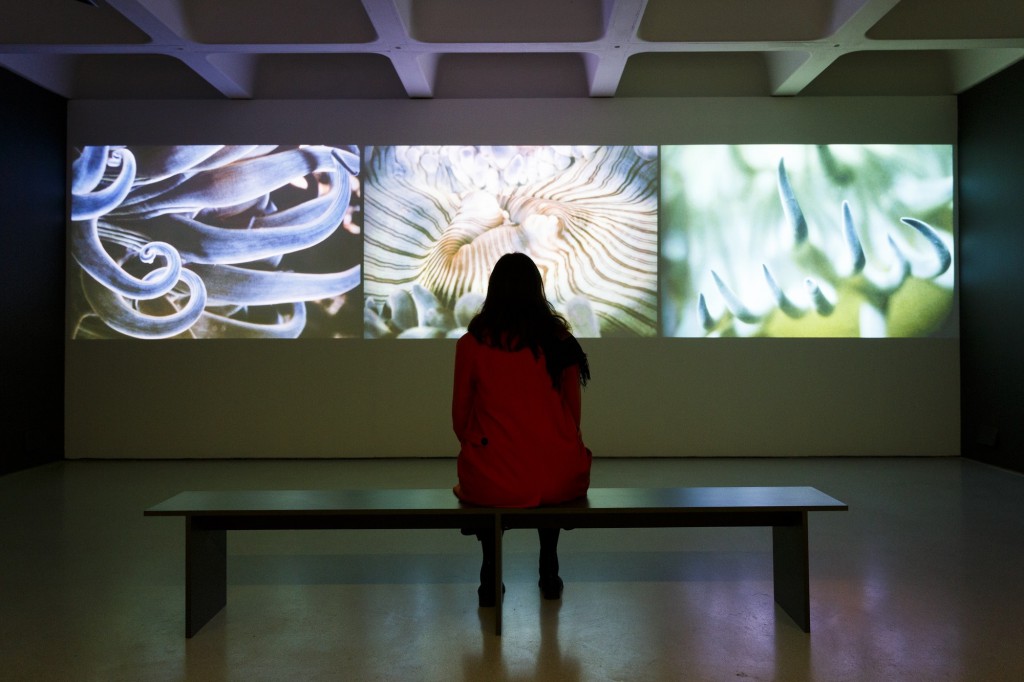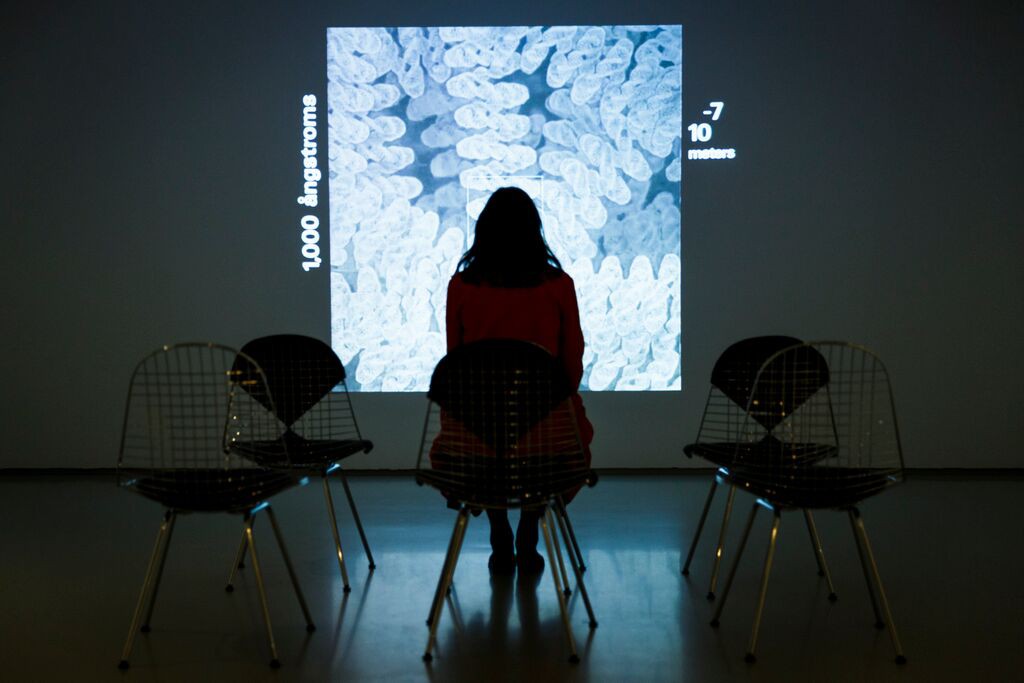 They favoured the mediums of film and photography and throughout their lifetime made over one hundred short films and amassed an extensive body of photography used across print media, film and multi-screen lectures.
Powers of Ten takes us on an adventure in magnitudes. Starting at a picnic by the lakeside in Chicago, this famous film transports us to the outer edges of the universe. Every ten seconds we view the starting point from ten times farther out until our own galaxy is visible only as a speck of light among many others. Returning to Earth with breathtaking speed, we move inward – into the hand of the sleeping picnicker – with ten times more magnification every ten seconds. Our journey ends inside a proton of a carbon atom within a DNA molecule in a white blood cell.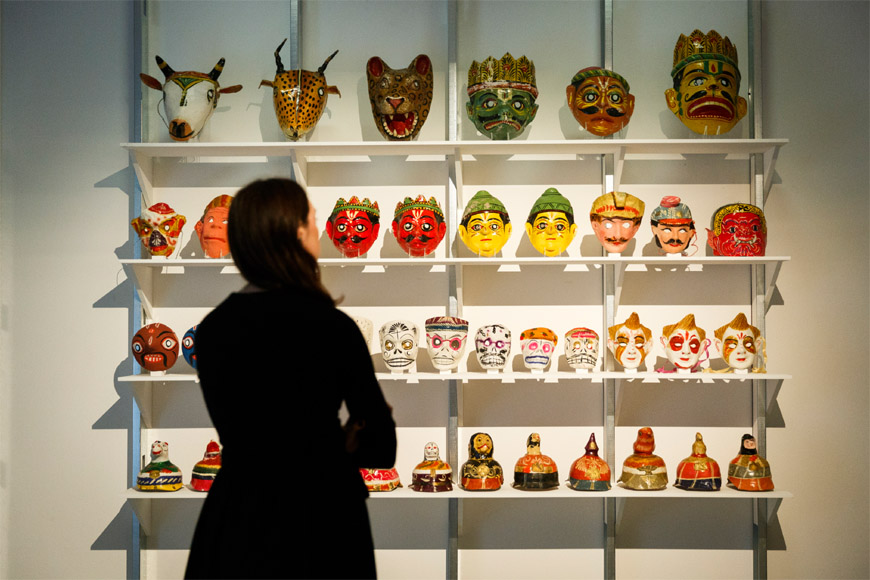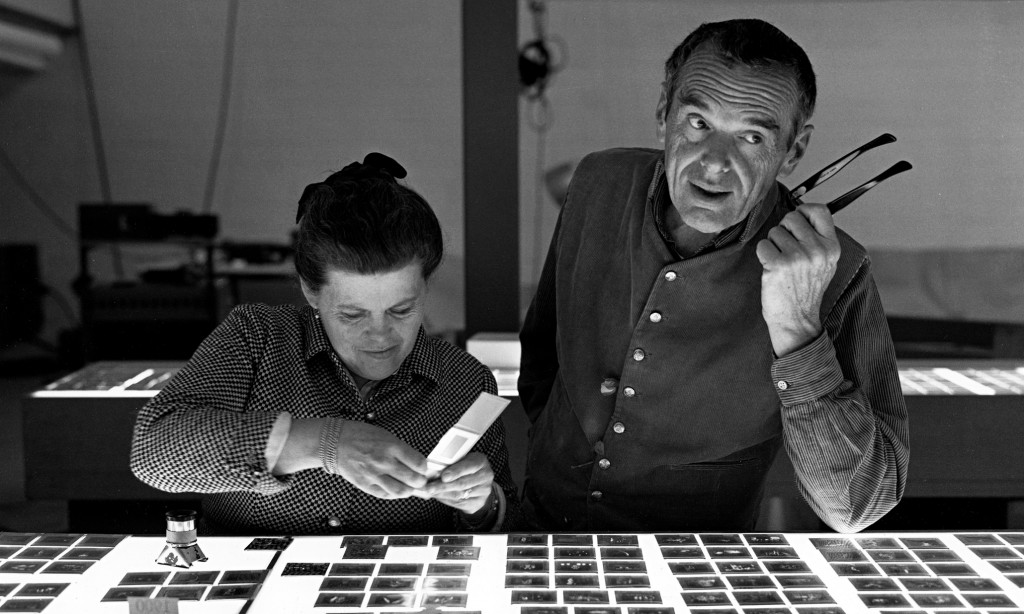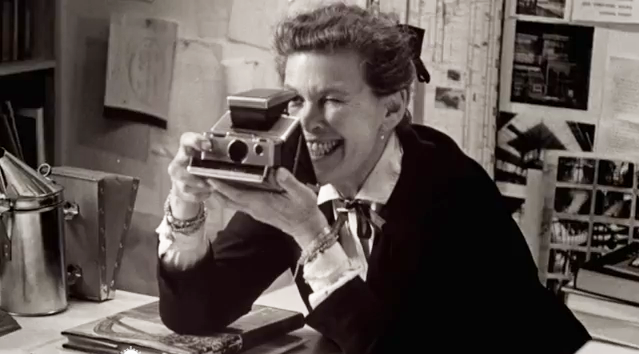 The Polaroid SX-70 Land camera, designed by Ray Eames
This ad from the 70's describes the Polaroid SX-70, a Land camera with complex optics and advanced features that brought immediate-results photography via the Polaroid system.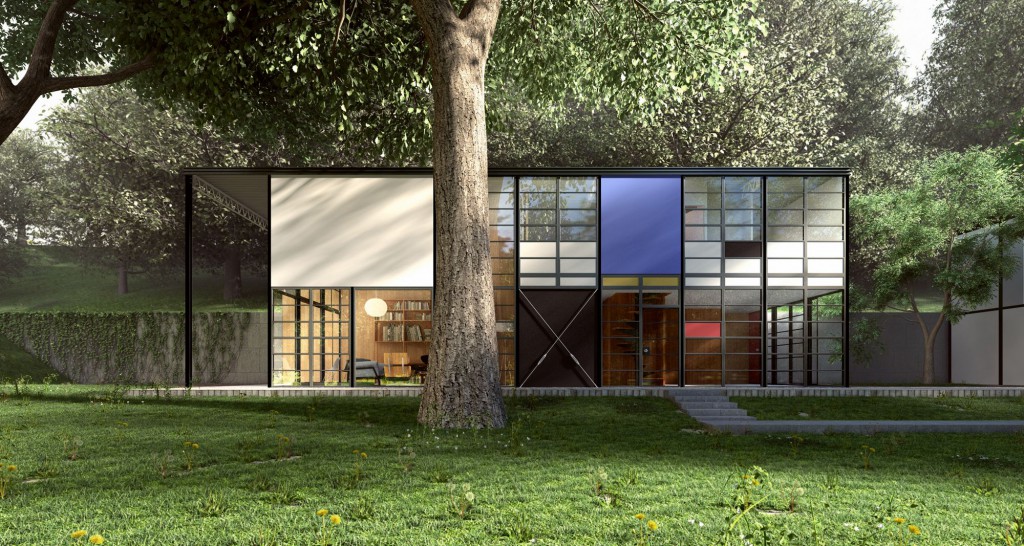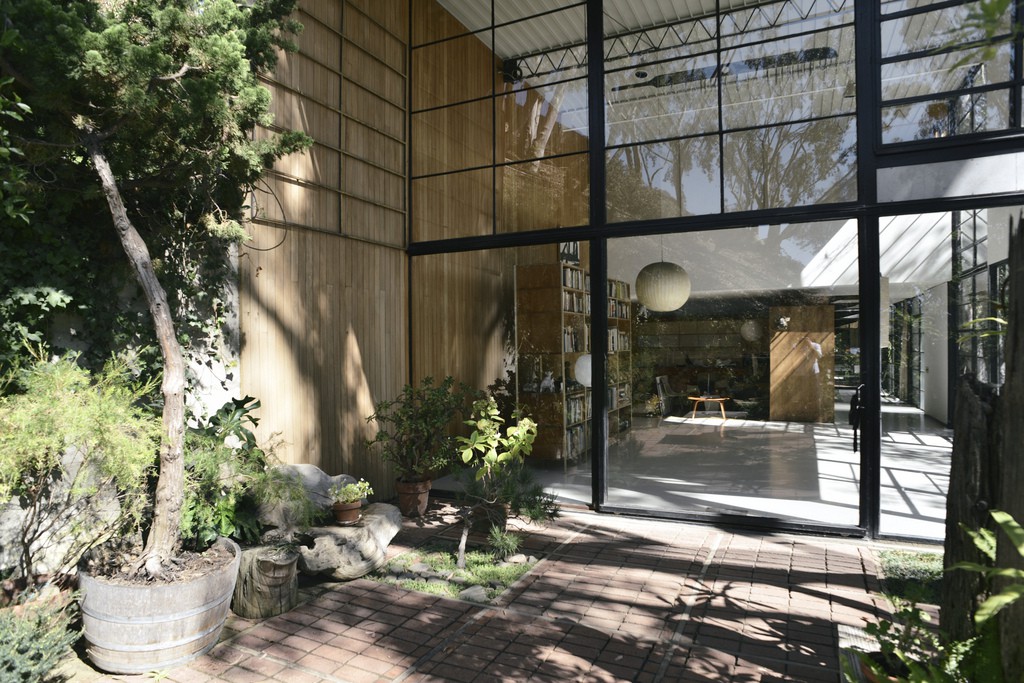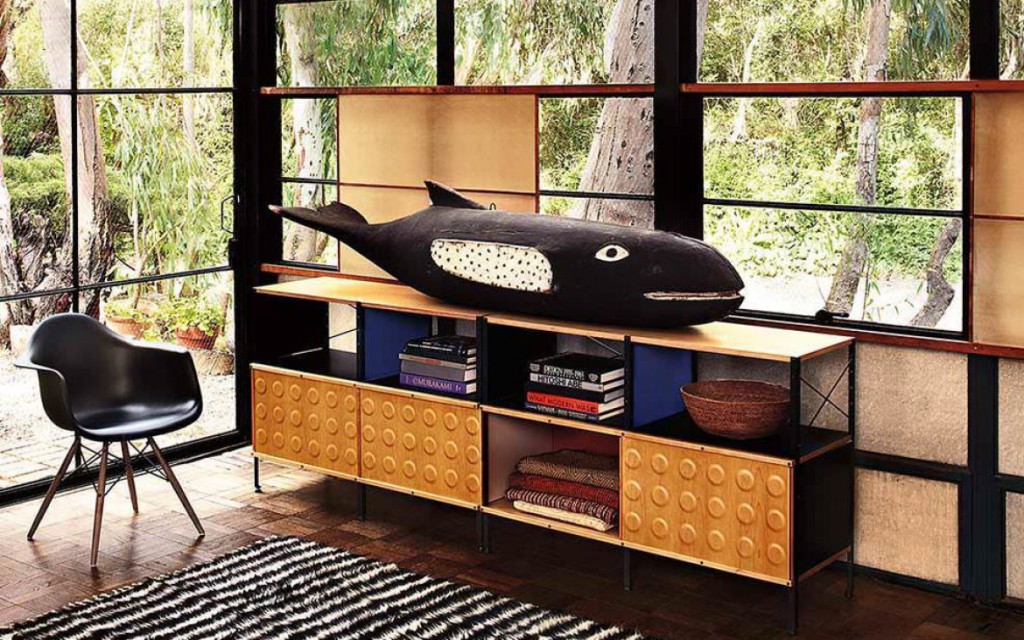 A short film made by Charles & Ray Eames of their house,
Case Study House #8, after five years of living in it.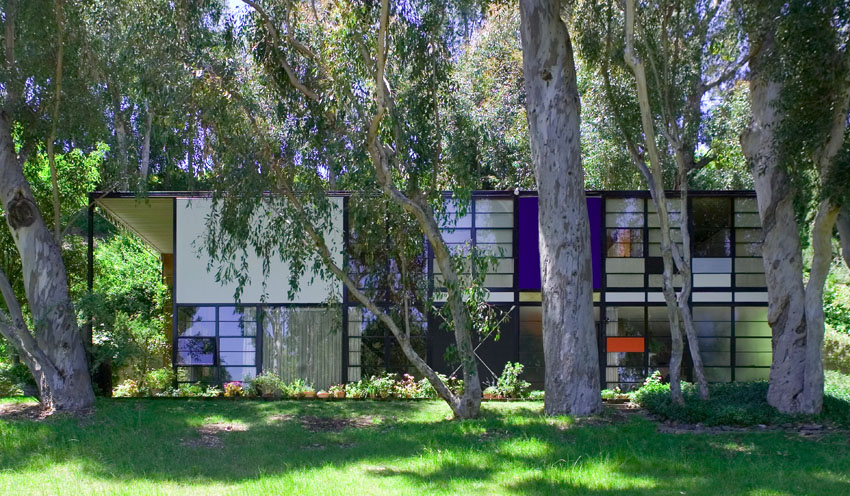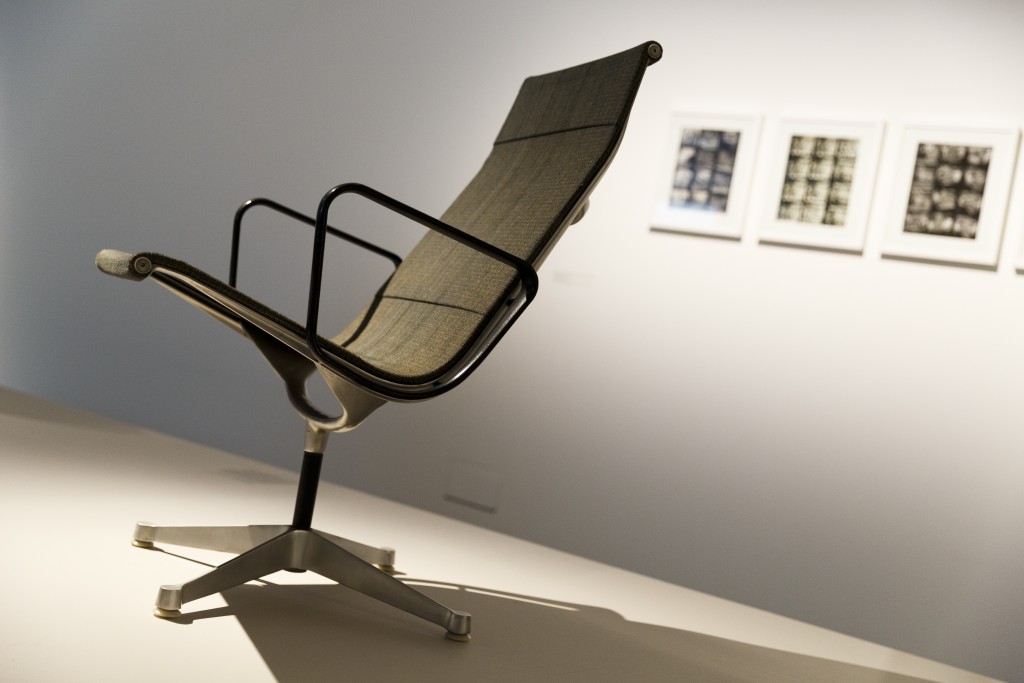 The remarkable story of the Eames Office is that of the trajectory of visual and material culture in the post-war period of the last century. Charles and Ray Eames moved fluidly between the mass-production of objects for everyday use and the transmission of ideas in anticipation of the global 'information age'. They were driven by philosophical ideals that valued knowledge, discovery and discipline; embraced the potential of technology and science for the common good; and saw no separation between life and work.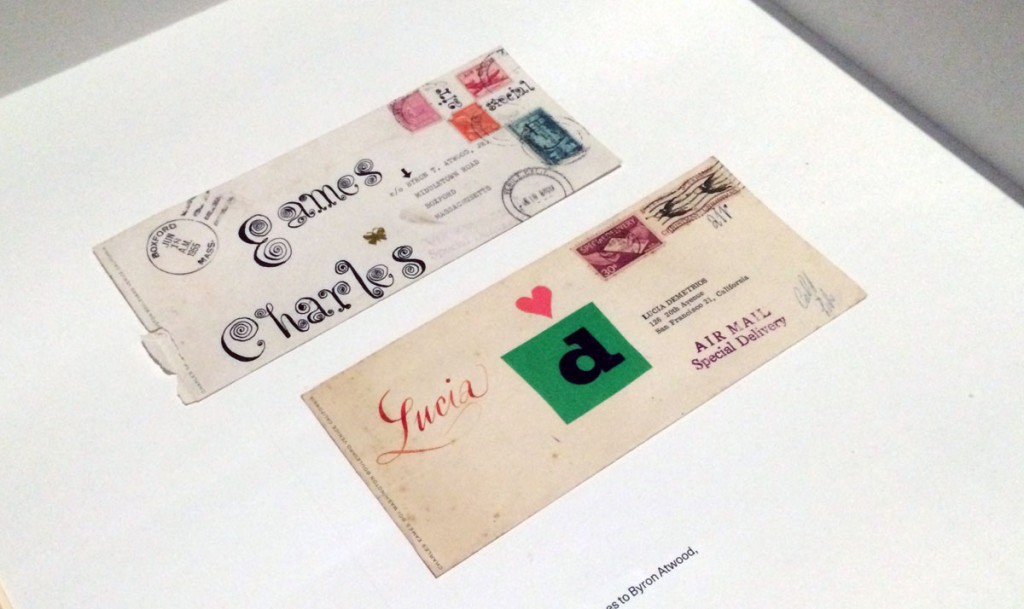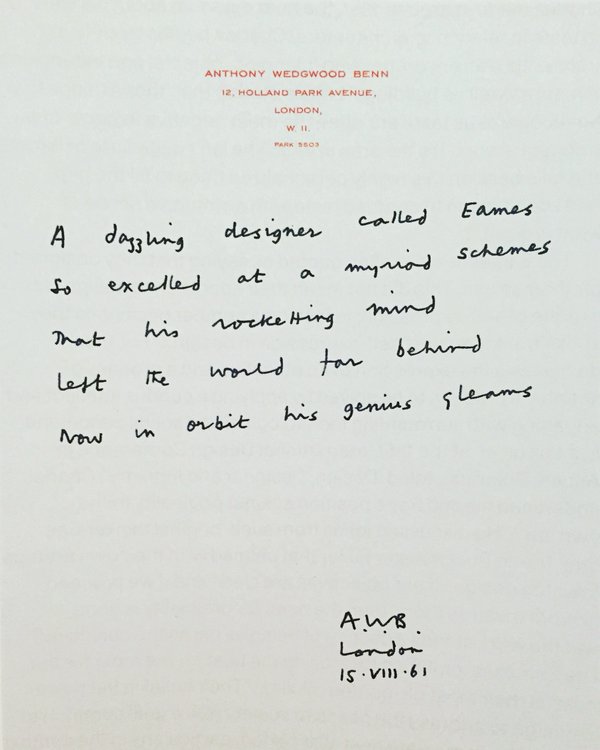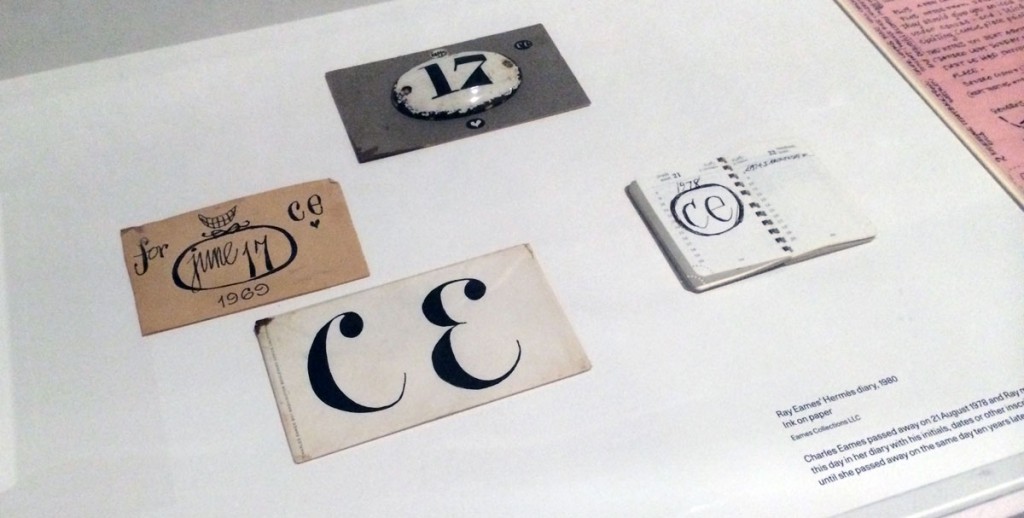 Charles Eames passed away on 21 August 1978 and Ray marked this day in her diary with his initials, dates or other inscriptions until she passed away on the same day ten years later.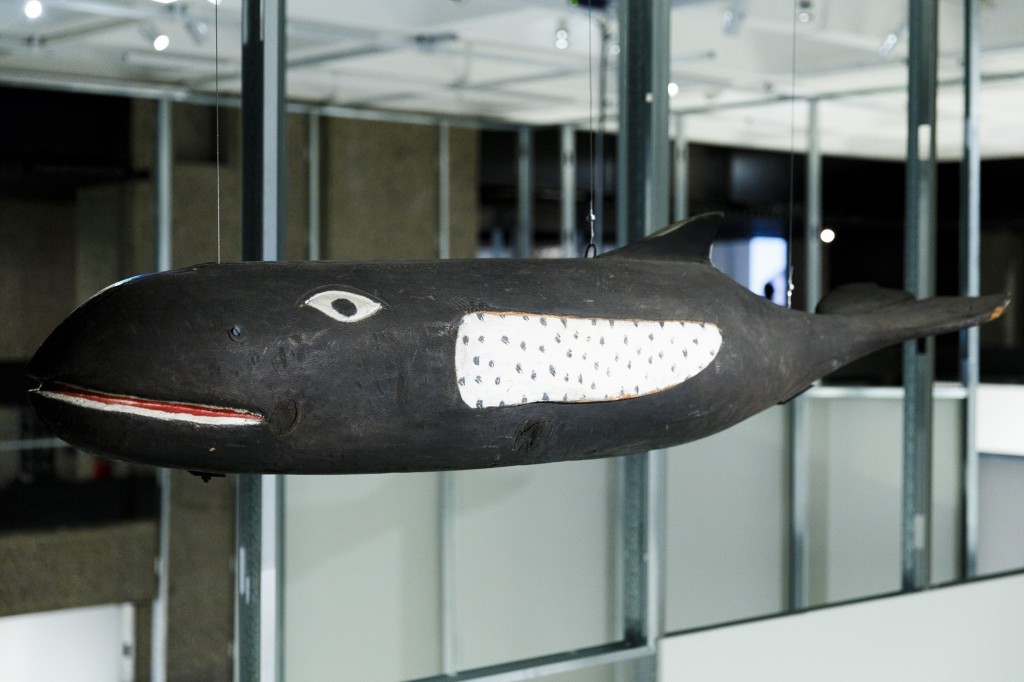 The World of Charles and Ray Eames continues at the Barbican Art Gallery until 14 February 2016.
The World of Charles and Ray Eames / Eames Office
※