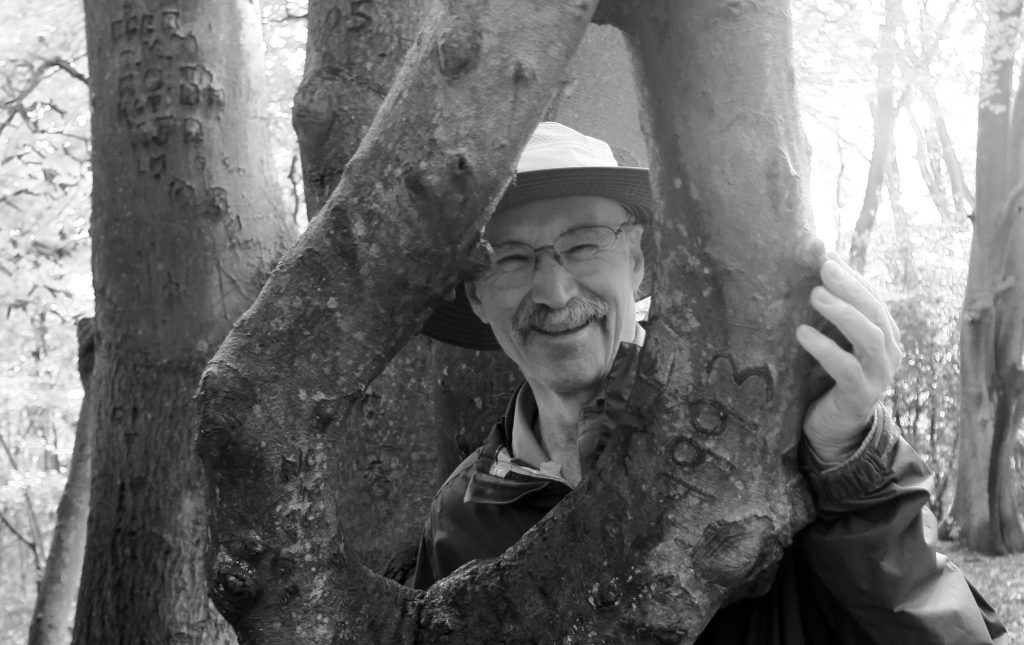 Henry Robert Frankel (Oct.11, 1944 – Nov. 2, 2019) was an American philosopher and historian of science noted for his historical and philosophical analysis of the continental drift controversy and subsequent discovery of plate tectonics. He was Emeritus Professor at the University of Missouri, Kansas City… Frankel's four volume work, The Continental Drift Controversy, published in 2012 by Cambridge University Press, is generally considered seminal and definitive in the field of earth sciences… Through this career-long research, Frankel became recognized as the world's leading expert on the controversies associated with continental drift and the development of plate tectonics.  
But we knew none of that when Hank first visited the Rowley Gallery with his wife Paula in August 2011. We knew him as a generous and enthusiastic patron of the arts, curiously interested in us and our artists and always keen to take away a few souvenirs from the gallery. He came to London each year with groups of students to visit the museums, teaching logic and aesthetics and ancient philosophy. And each time he and Paula called in to see us, and we looked forward to their visits, and we suggested other places but usually found they'd already been. And we suggested trips we might make together. Stourhead was always high on Hank's list, and this year they managed to get there at last. Also Sissinghurst and Charleston Farmhouse to celebrate their 50th wedding anniversary.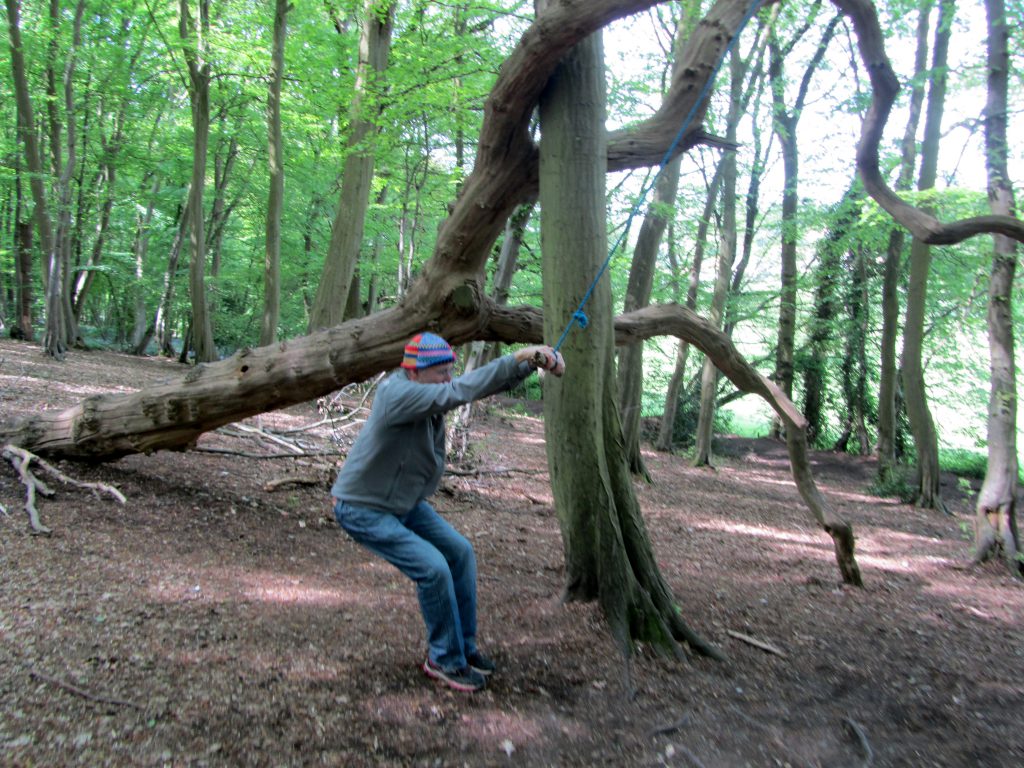 Our first day out together was in 2014, to Much Hadham in Hertfordshire, where Hank demonstrated the art of rope-swinging in the woods. Luckily he avoided serious injury and we continued on our way to the Henry Moore Studios & Garden at Perry Green.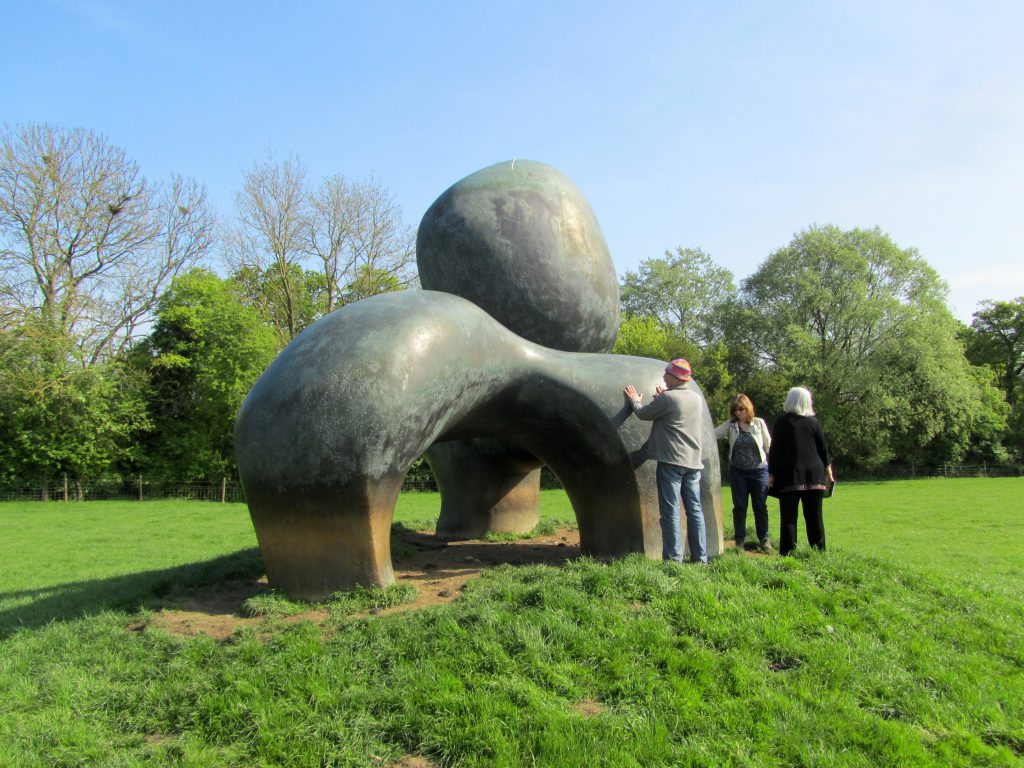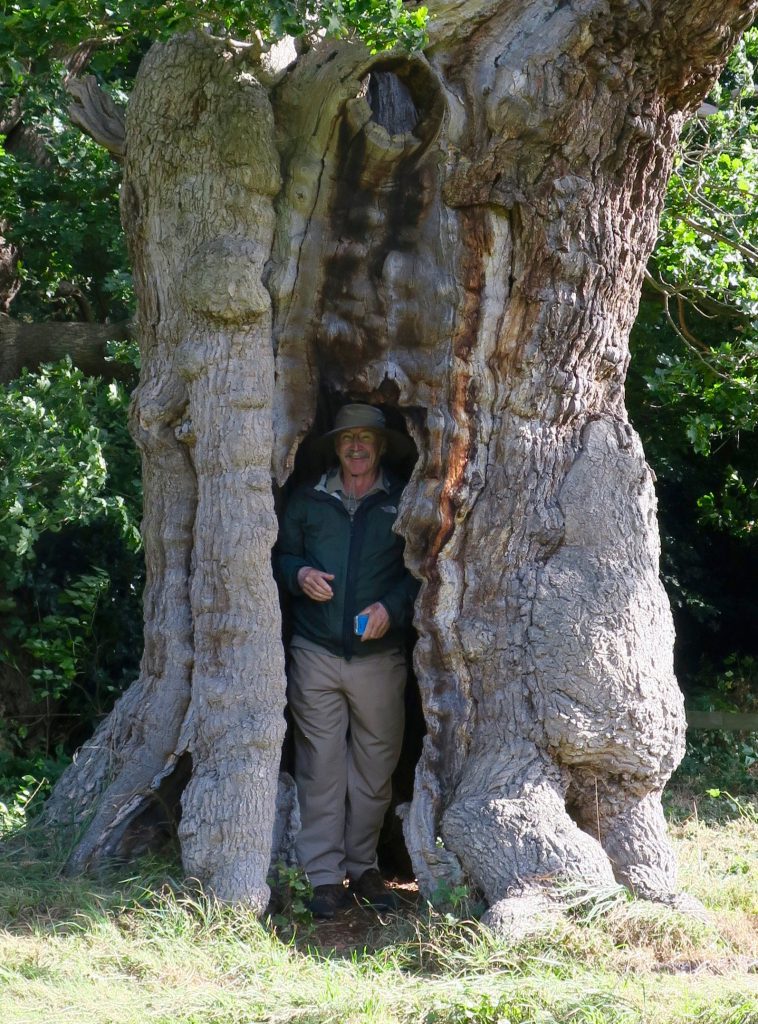 Two years later we met by the Henry Moore sculpture in front of King's Cross Station and took a train to Hatfield, where we explored ancient trees and ancient gardens, and Hank taught me dendrology.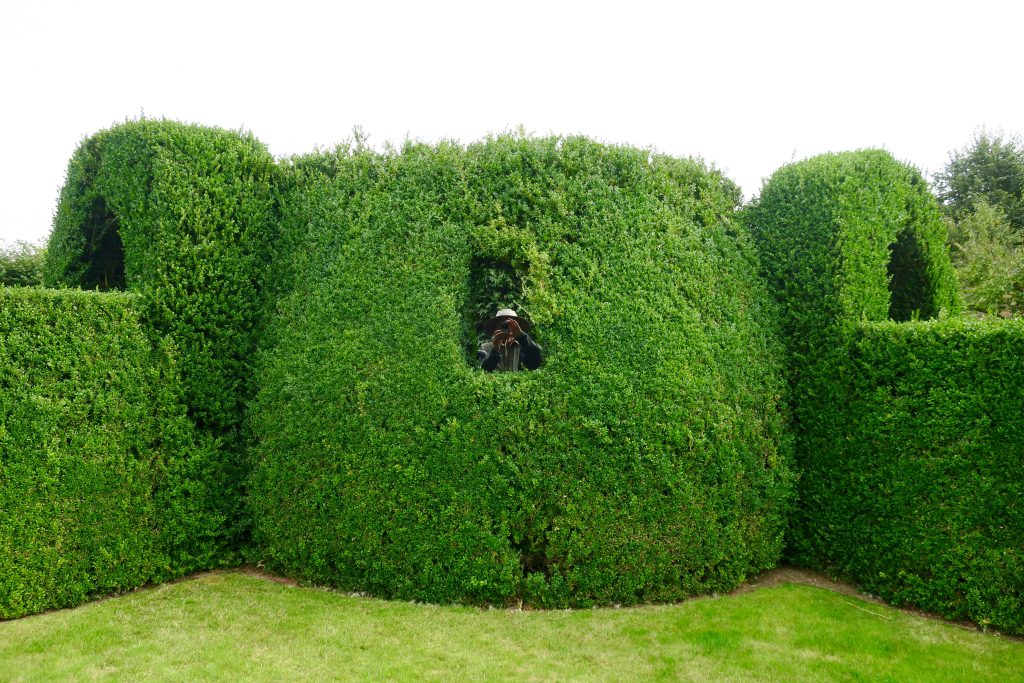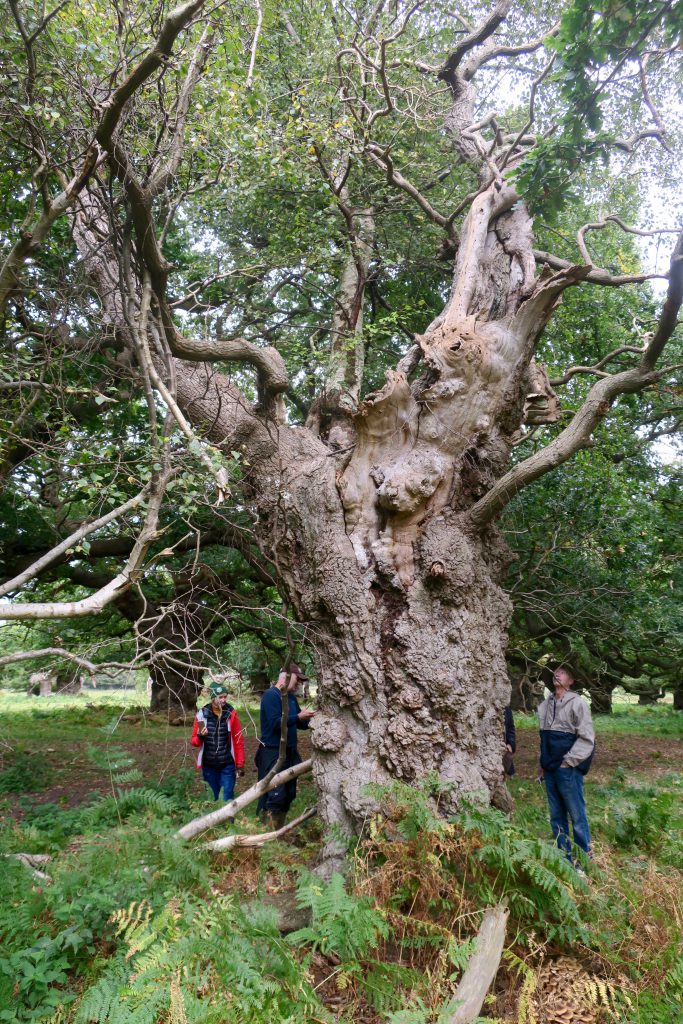 In 2017 Paula had damaged her knee and was unable to walk very far, so Hank came to London alone. We met him in the car park by Blackhorse Road tube station, but we were late. It was October, cold and damp, and when we arrived Hank was pacing around to keep warm. He was wearing shirt and jeans but he'd come without a jacket, and he was shivering uncontrollably. I gave him a thin anorak to wear and whacked up the heat in the car. He thawed out eventually as we drove to Staverton Park in Suffolk for a meeting with some remarkable trees.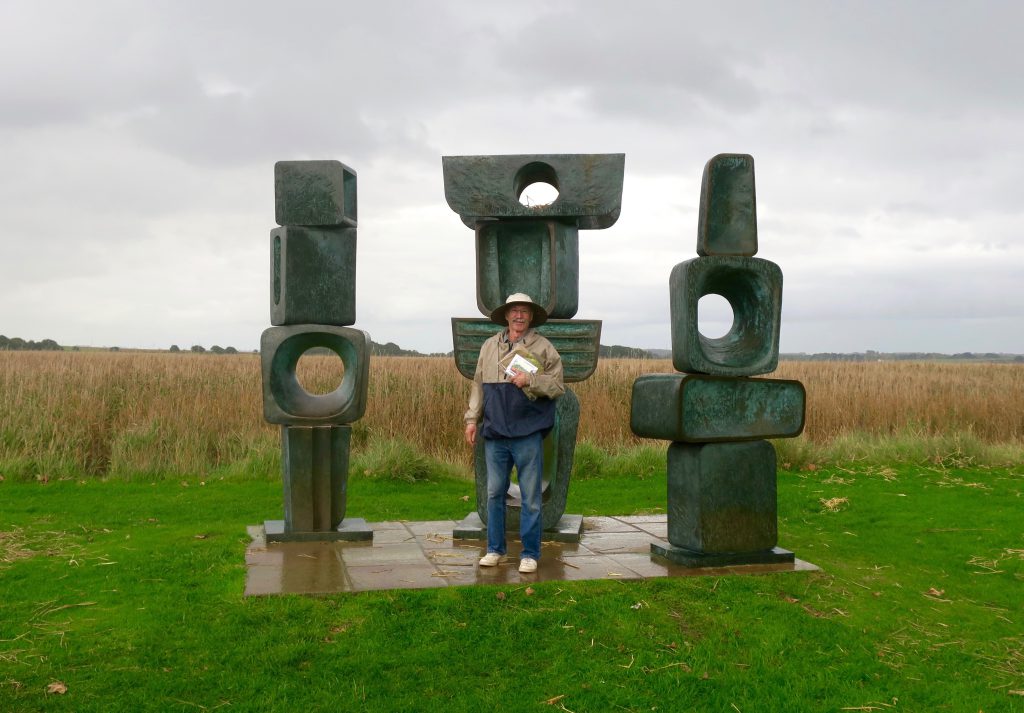 And at Snape, Hank communed with Barbara Hepworth's Family of Man.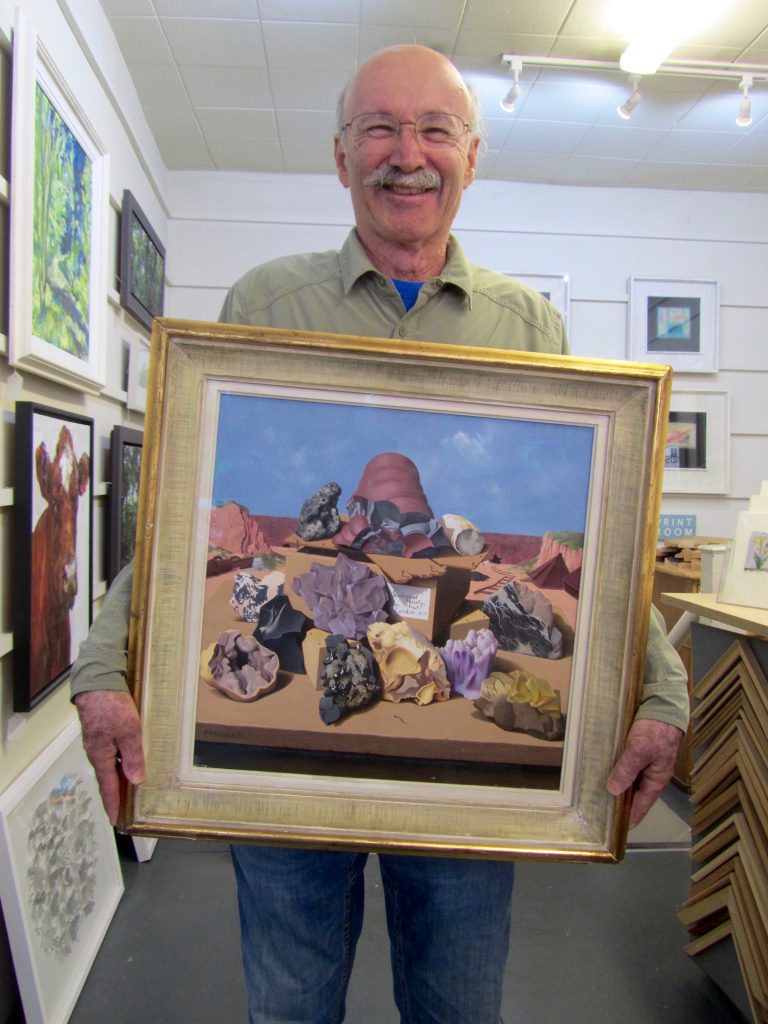 At the Rowley Gallery I got Hank to pose with Tristram Hillier's Minerals, painted in 1955 for a Shell Nature Studies poster advertising the Geological Society of London. They had recently honoured him with the Sue Tyler Friedman award for his monumental history of The Continental Drift Controversy.

And in September this year I showed Hank and Paula some of my favourite places in Epping Forest.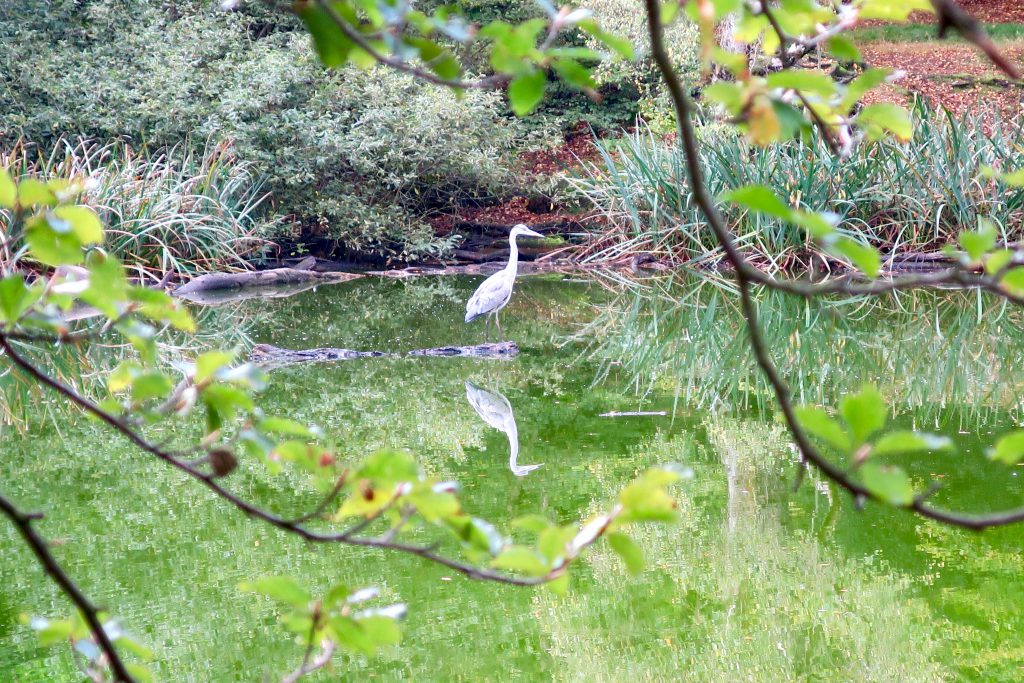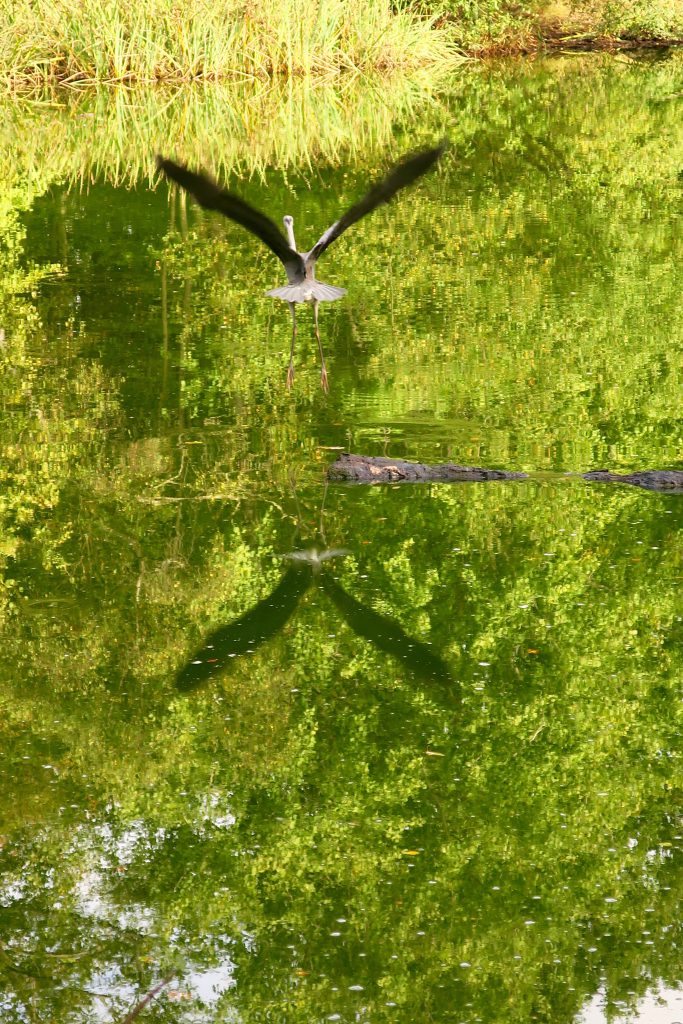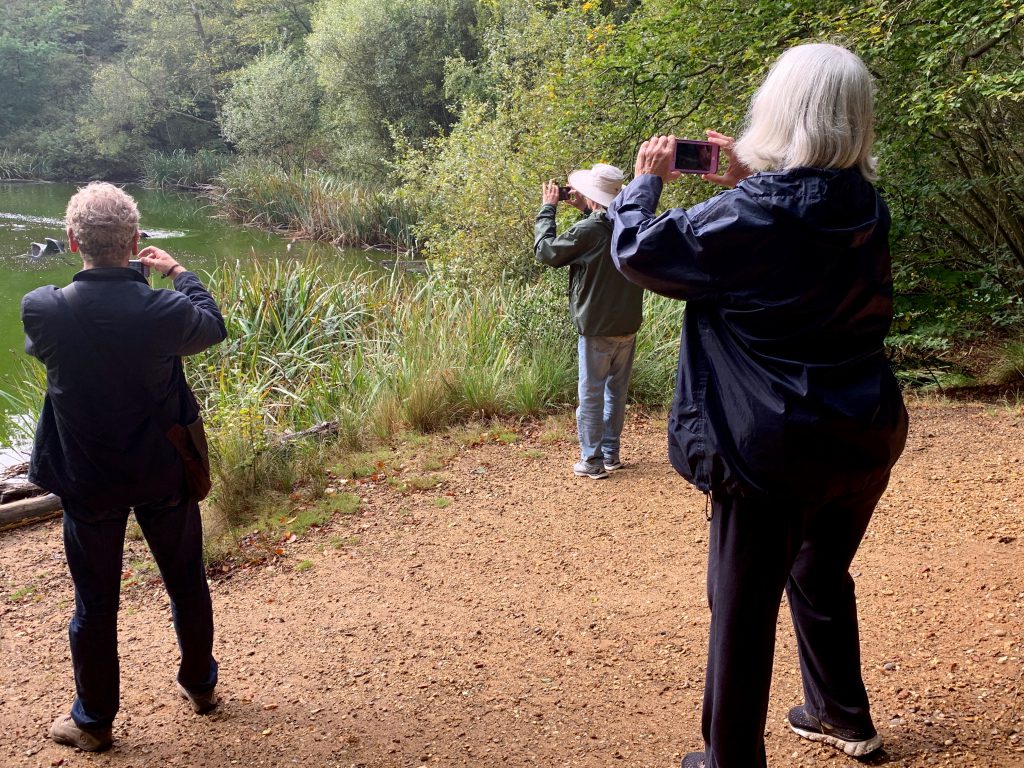 At the Lost Pond, a quiet idyll away from any path, we were startled as a boisterous dog jumped in to chase a serene and statuesque heron. Look closely, a photo opportunity, in one ear and out the other.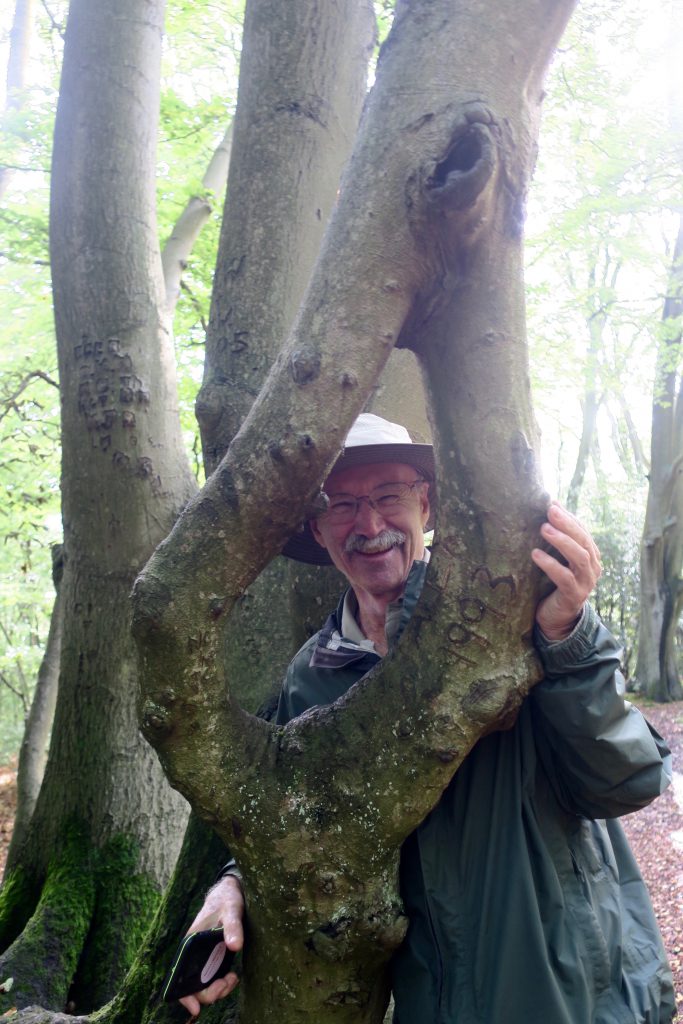 Around the other side of the pond we found the ancient beech coppard. We marvelled at the ability of a branch to divide into two and then later reunite as one again. What is the word for that? Hank would have known, but I failed to ask him. I just framed his forever smiling face.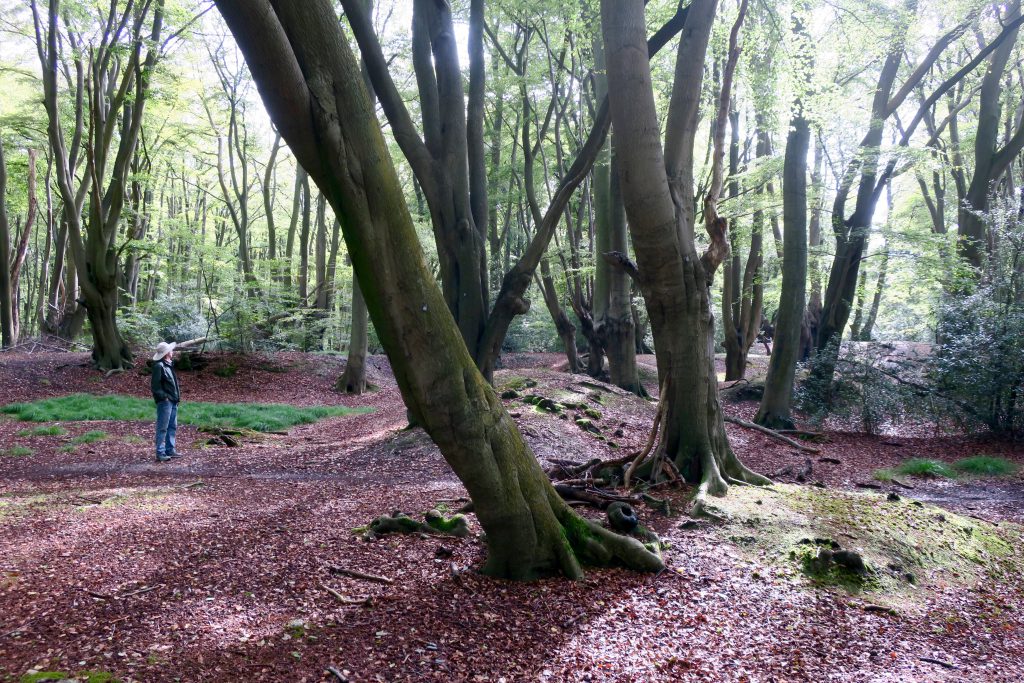 We visited Loughton Camp, an Iron Age earthwork of banks and ditches, nowadays overgrown with tall beech trees. More like a tree cathedral when the light gets in. Hank was becoming ever more informed about trees. He often emailed me learned articles about ancient trees and forest bathing and reforestation. I regret not always giving them the attention they deserved. He liked to share, to spread the word, to disseminate information. From Epping we drove to Ongar for lunch, then walked to Greensted Church, built from Saxon logs and said to be the oldest wooden church in the world. I'm not sure Hank was convinced, others are older, life is too short and we're never old enough. A month later Paula told us Hank had died. But how could that be? He wasn't sick, he was 100% Hank, full of life and trees and breakfast and all the hedgerow blackberries we'd eaten as we walked along together.
※
Bless you Hank, you're gone way too soon, we were not done with you yet.
※
Henry "Hank" R. Frankel Obituary