The Majesty oak is well named; it truly is majestic, /məˈdʒɛstɪk/, adjective, having or showing impressive beauty or scale, synonyms: exalted, august, great, awesome, elevated, sublime, lofty. It is all of these and more. It lives in Fredville Park at Nonington in Kent, alongside other exceptional trees called Beauty, Stately and Staghorn, but Majesty is said to be the finest oak in all of the British Isles. It stands 60 feet tall and measures 40 feet around and estimates of its age vary from 400 to 800 to the best part of a thousand years, no one knows for sure but it looks to me like it's been here forever.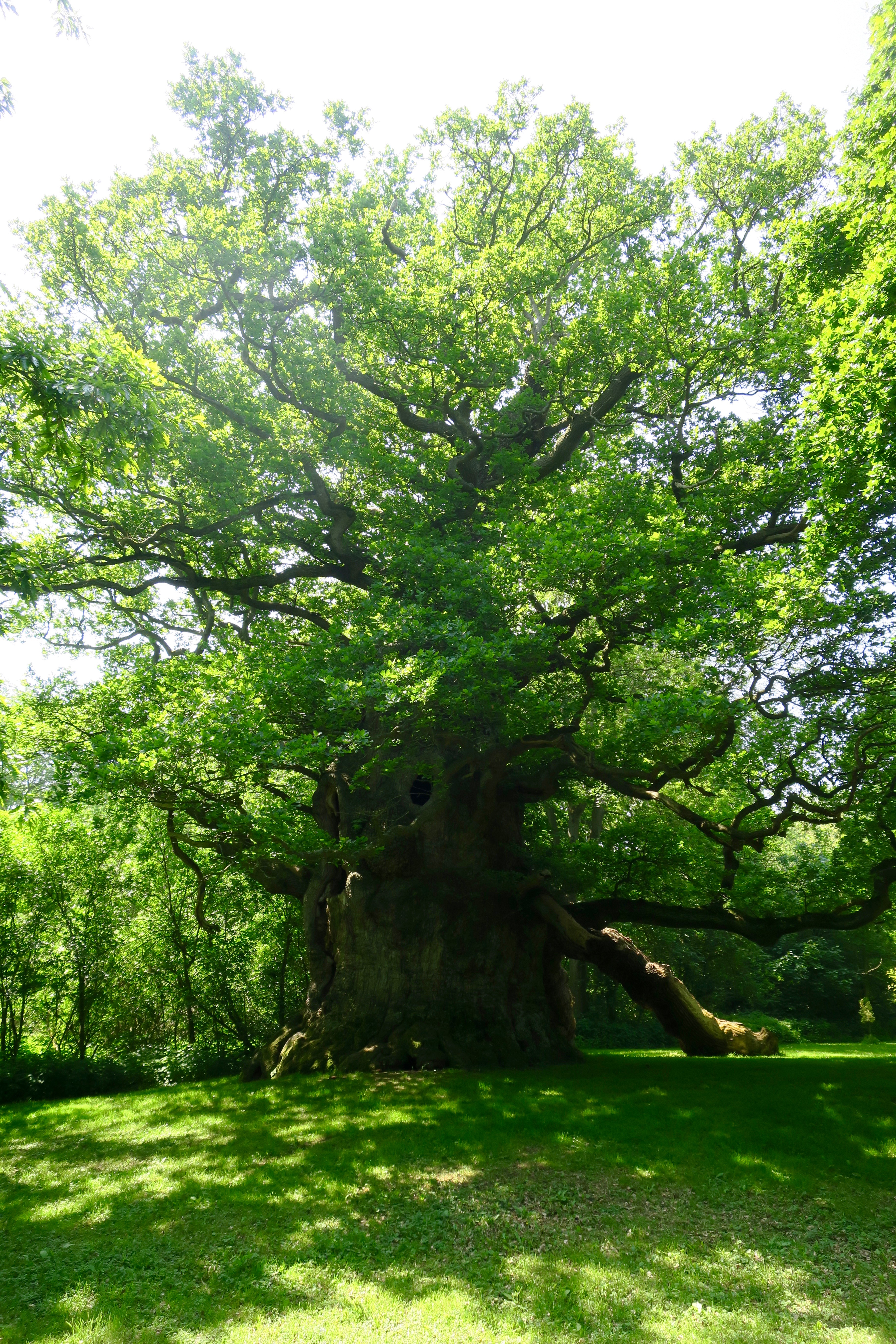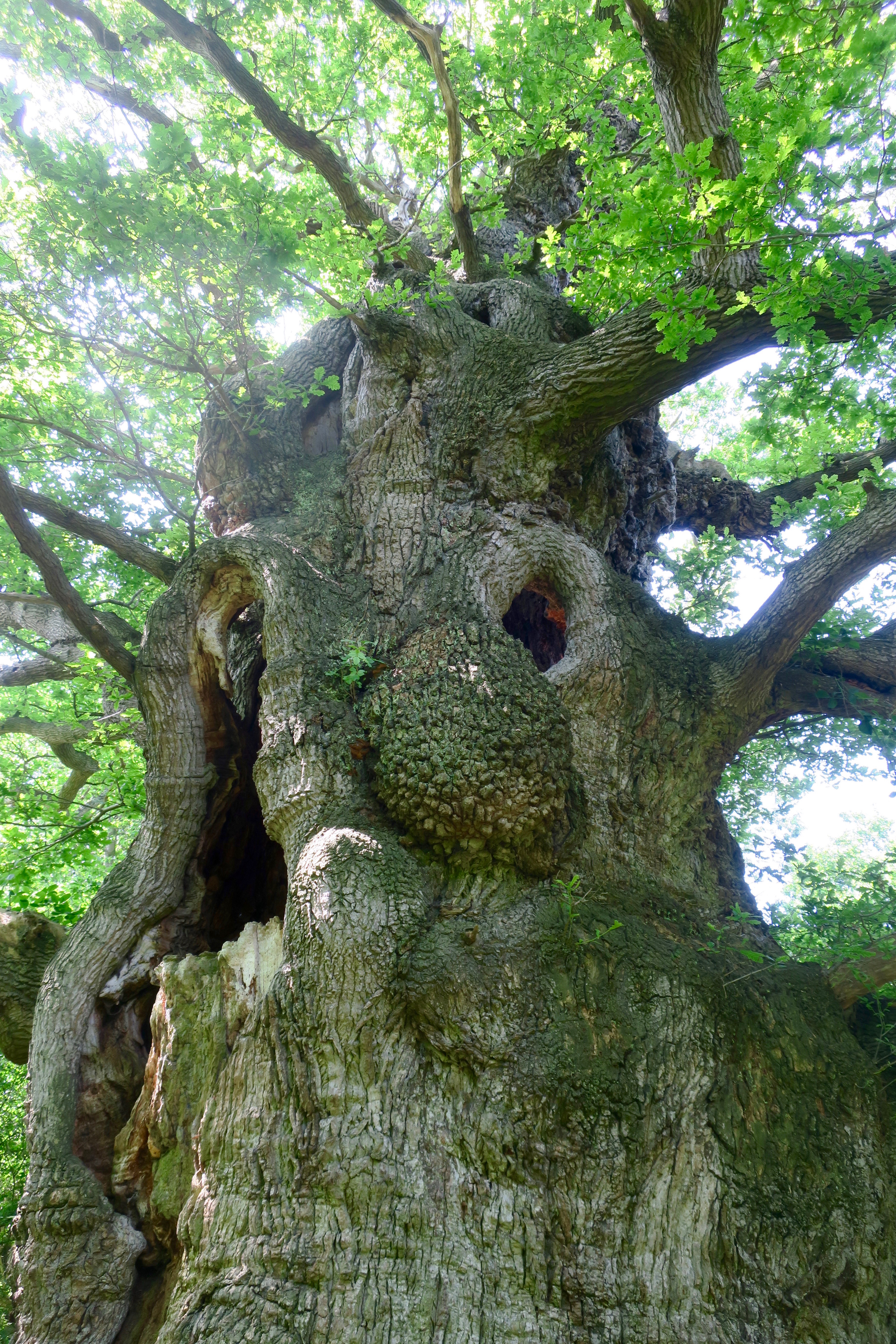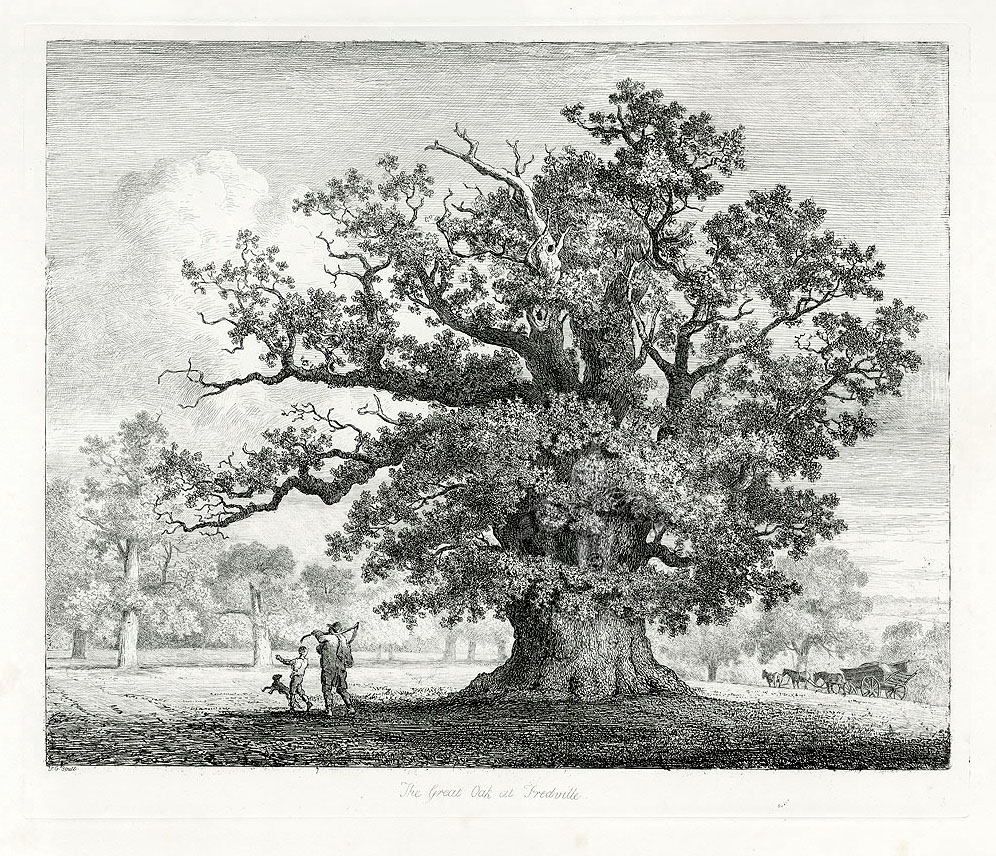 The Great Oak at Fredville: Jacob Strutt
I've heard tell of its magic for years now but this was our first visit. I think perhaps I first knew of it from Thomas Pakenham in his book Meetings With Remarkable Trees over twenty years ago:
I brought a copy of the sketches Jacob Strutt made of 'Majesty' in 1820. Majesty was the romantic name used for the tree in the early 19th century, and perhaps long before. It's a good title, though the tree adds to the grace of a monarch the scale of a mammoth. And Majesty proved to be astonishingly like its portrait taken by Strutt 174 years earlier. You have only to compare the photograph with Strutt's engraving to see how the tree seems to have lost hardly a branch in the interim. So it appears looking at its south face.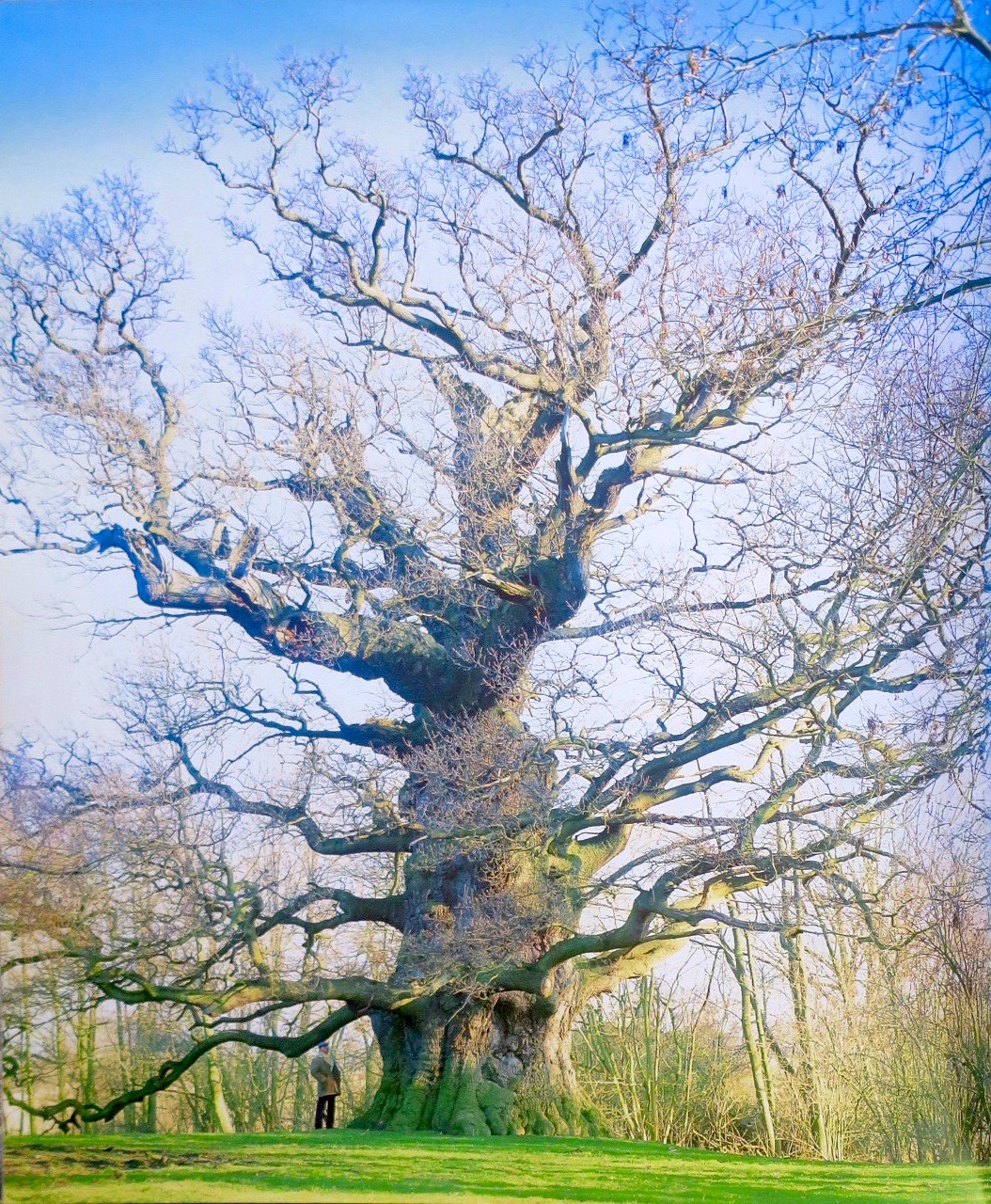 Thomas Pakenham photographed the Fredville Oak on a January morning in 1994. I photographed it twenty-four years later at the end of May in 2018. At some time during the intervening years the great V-shaped double branch has fallen to the ground, leaving a gaping hollow socket. It stands now where it fell, leaning against the tree like a huge wooden flying buttress.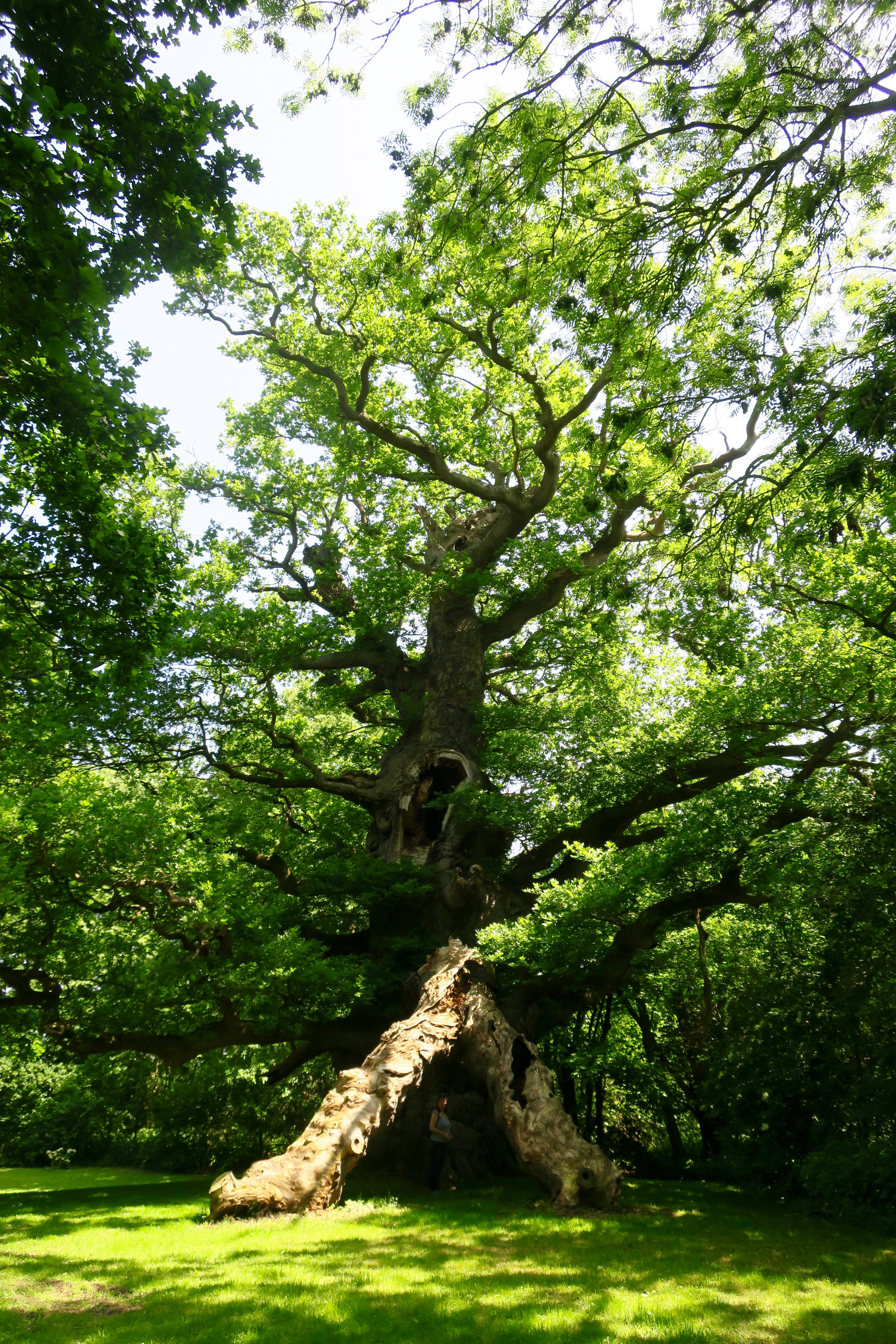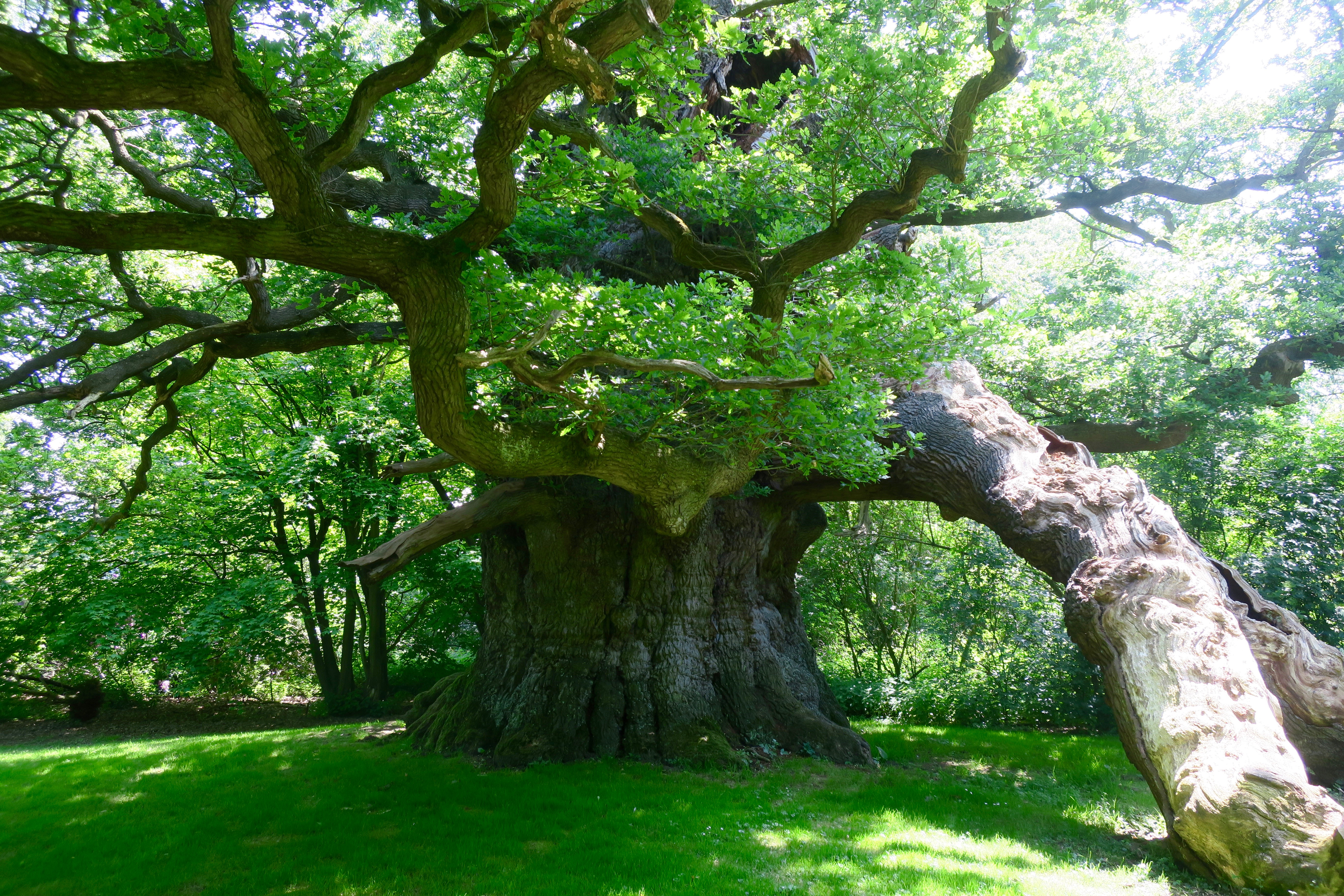 It had already fallen in 2016 when Tony Robinson visited with Will Parsons.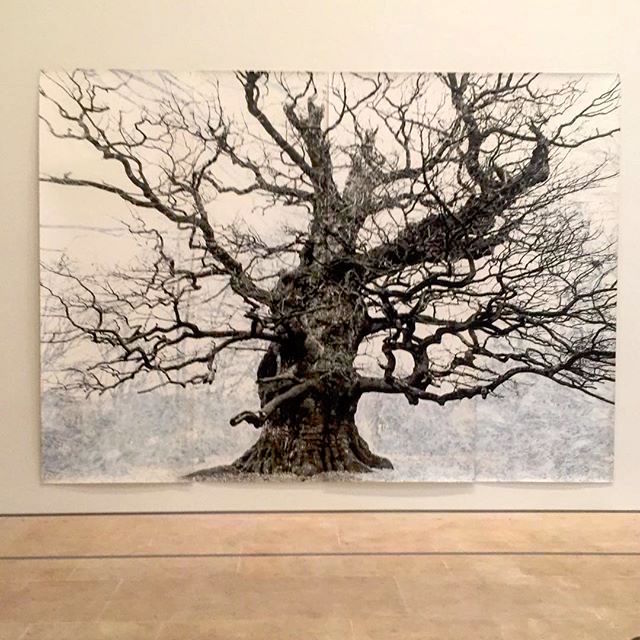 Majesty: Tacita Dean
Following our meeting with Majesty in Fredville Park we subsequently found another homage to her two weeks later at the Royal Academy. Tacita Dean's enormous black and white photograph hangs like a banner, the image of the tree painstakingly picked out by whitewashing everything that is not the tree. It is dated 2006 and the great V-shaped double branch still seems to be attached to the tree.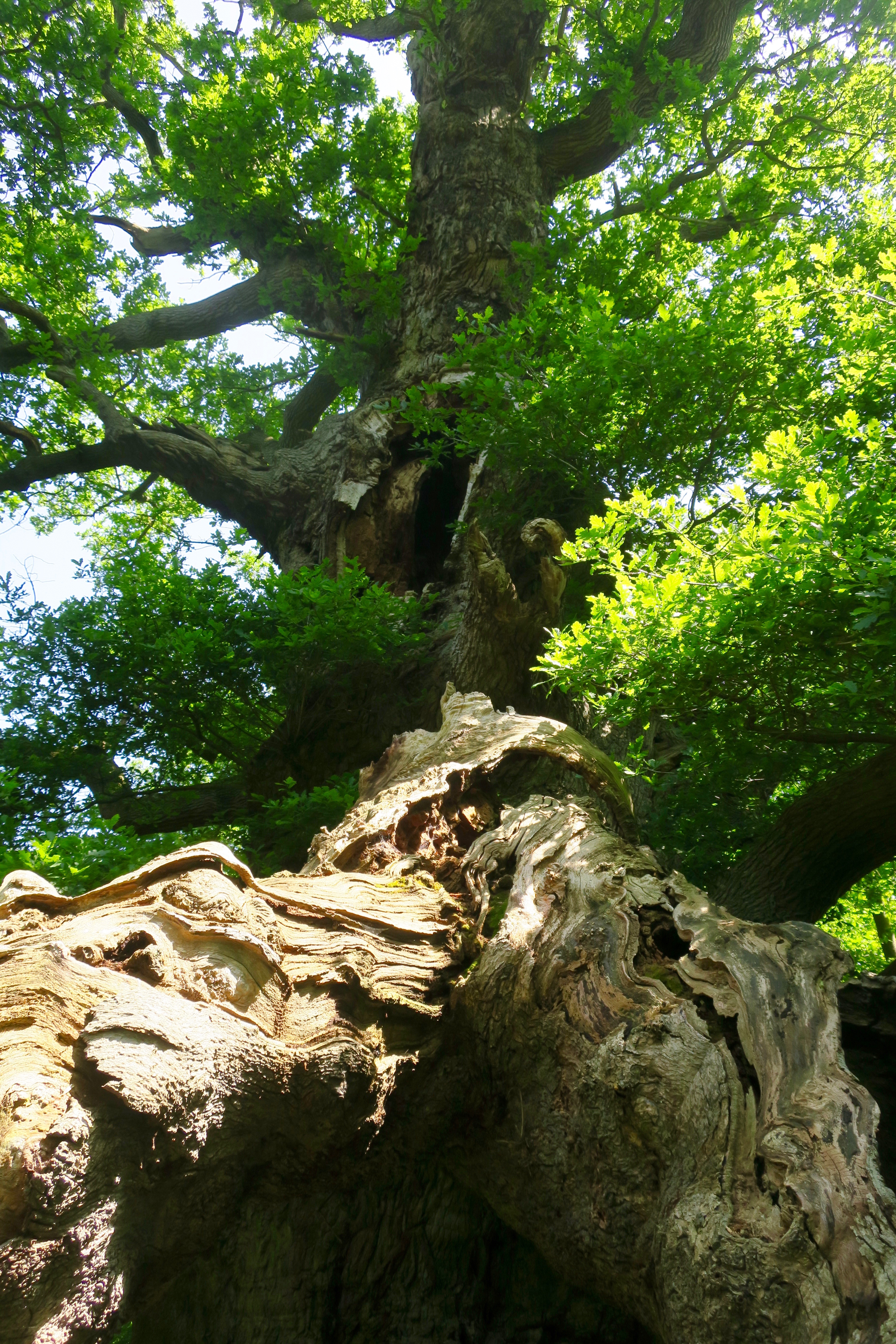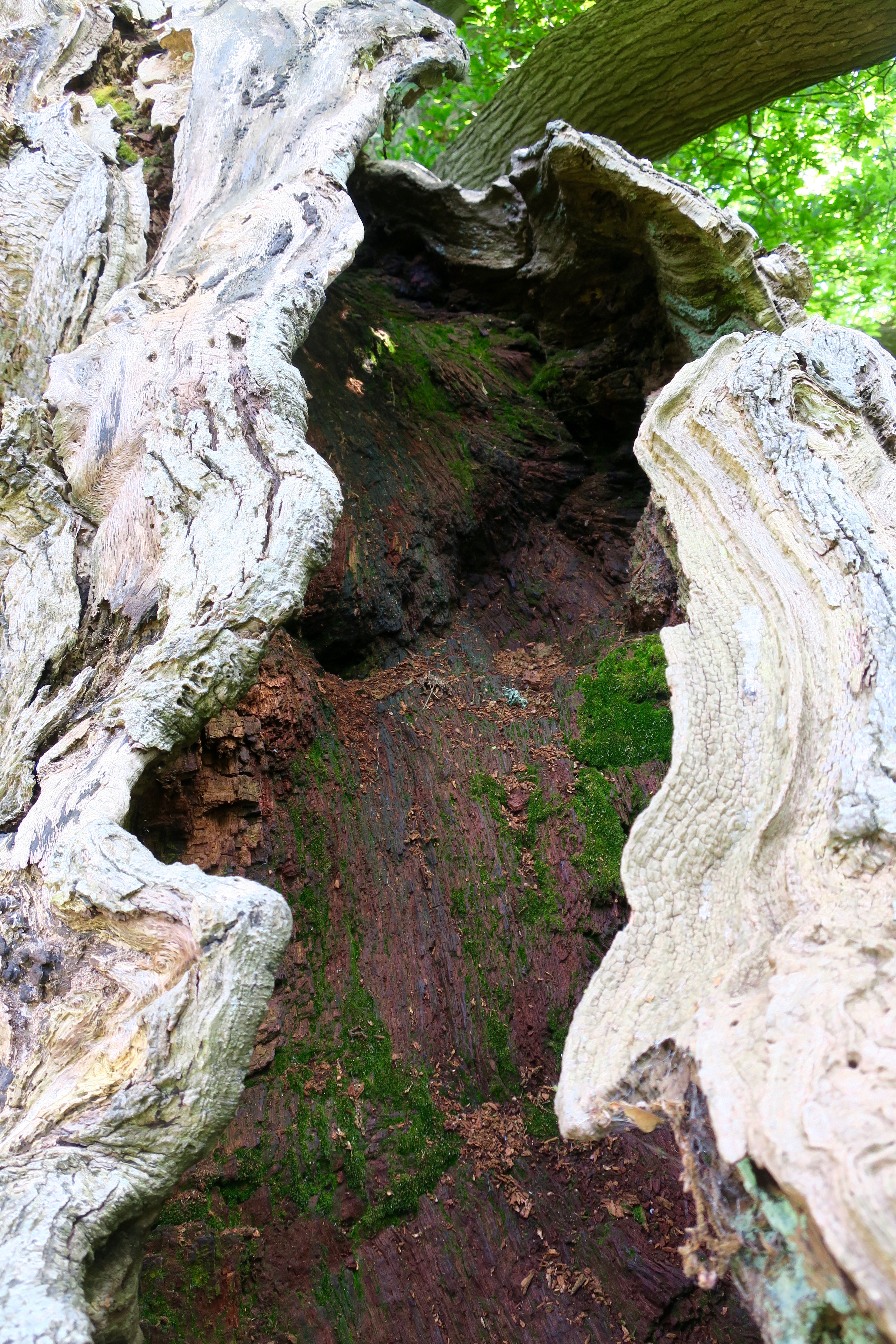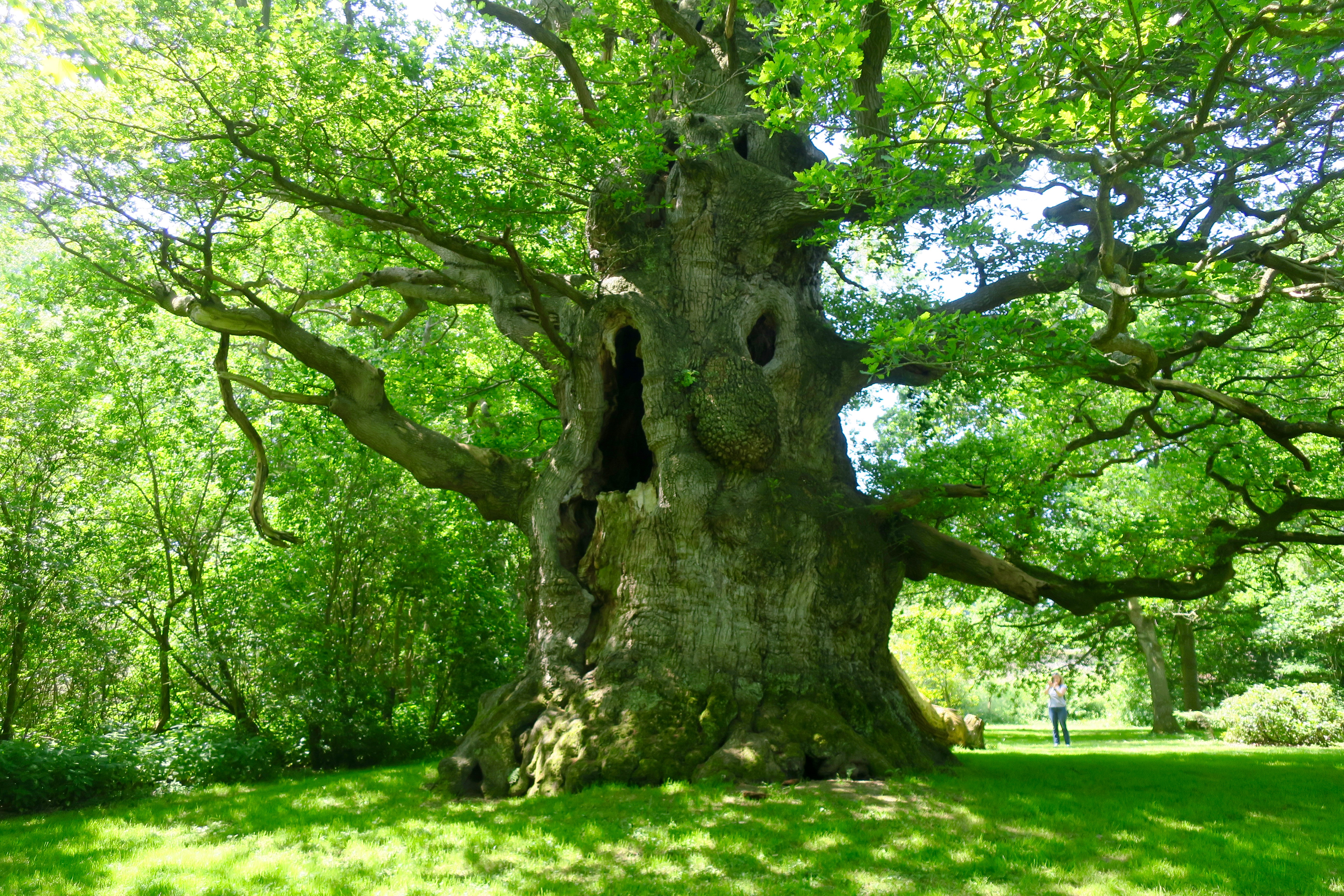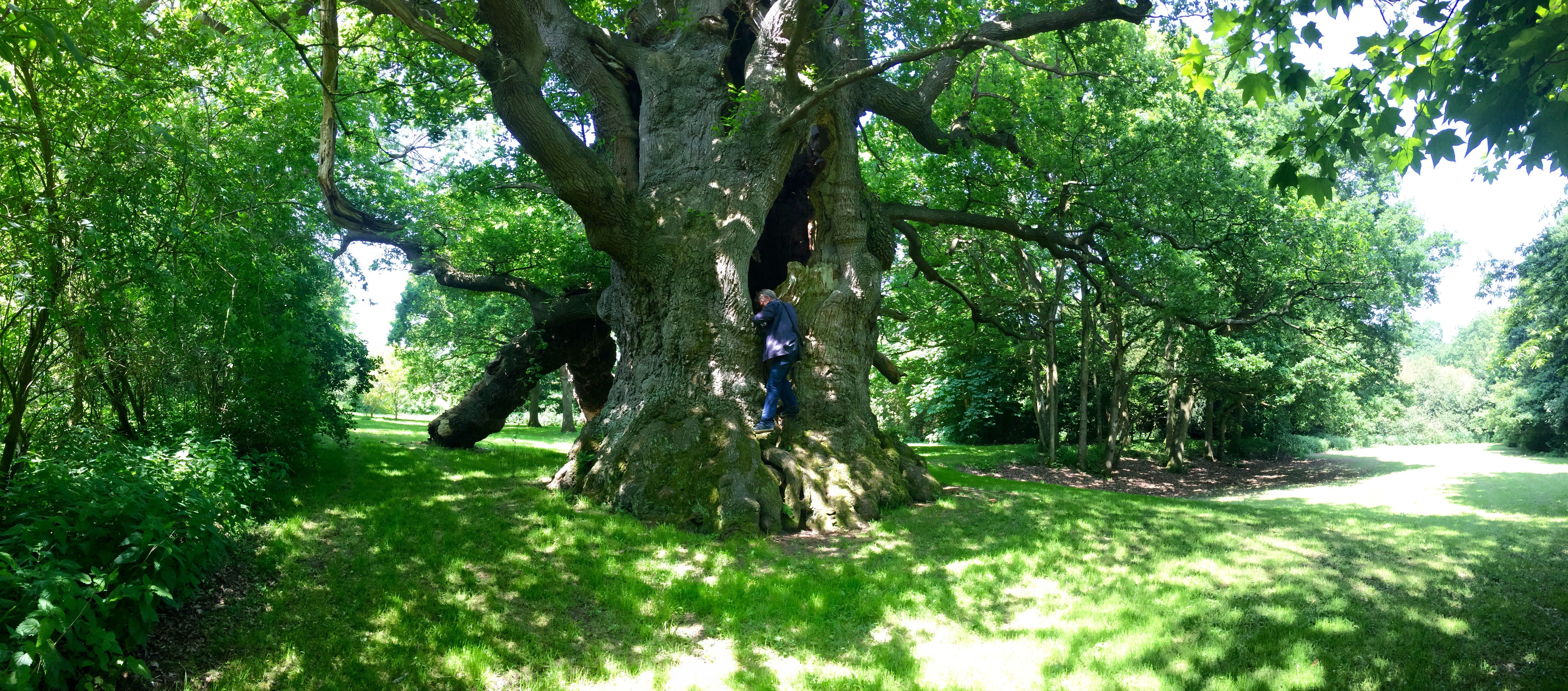 We were greeted with grace, treated with a calm forbearance and given the most majestic blessing. Methinks I am now beknighted. Excuse me if I linger here a little too long. There is more joy in this tree with the sunlight in its leaves and all its green longevity than anywhere else I'd rather be today.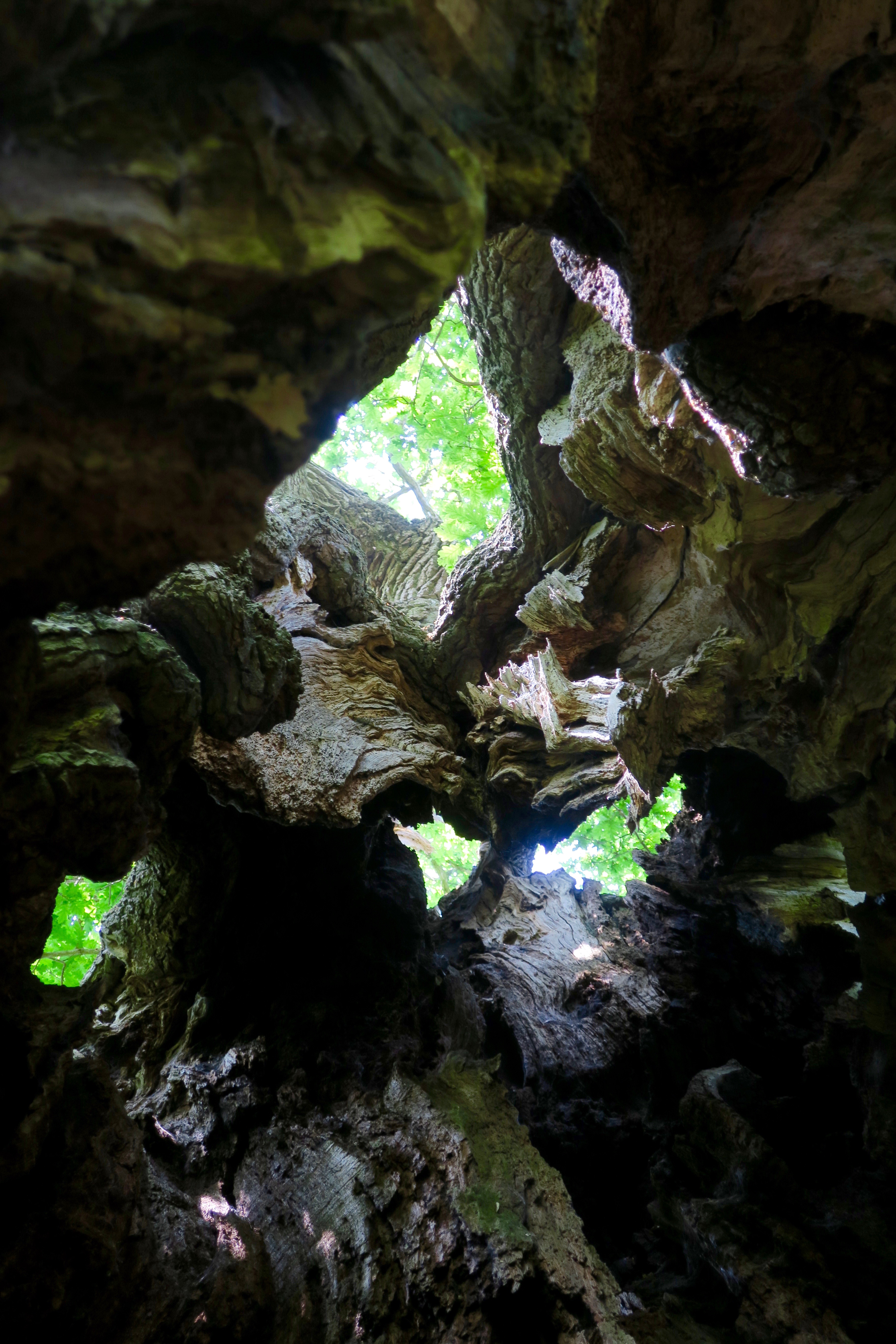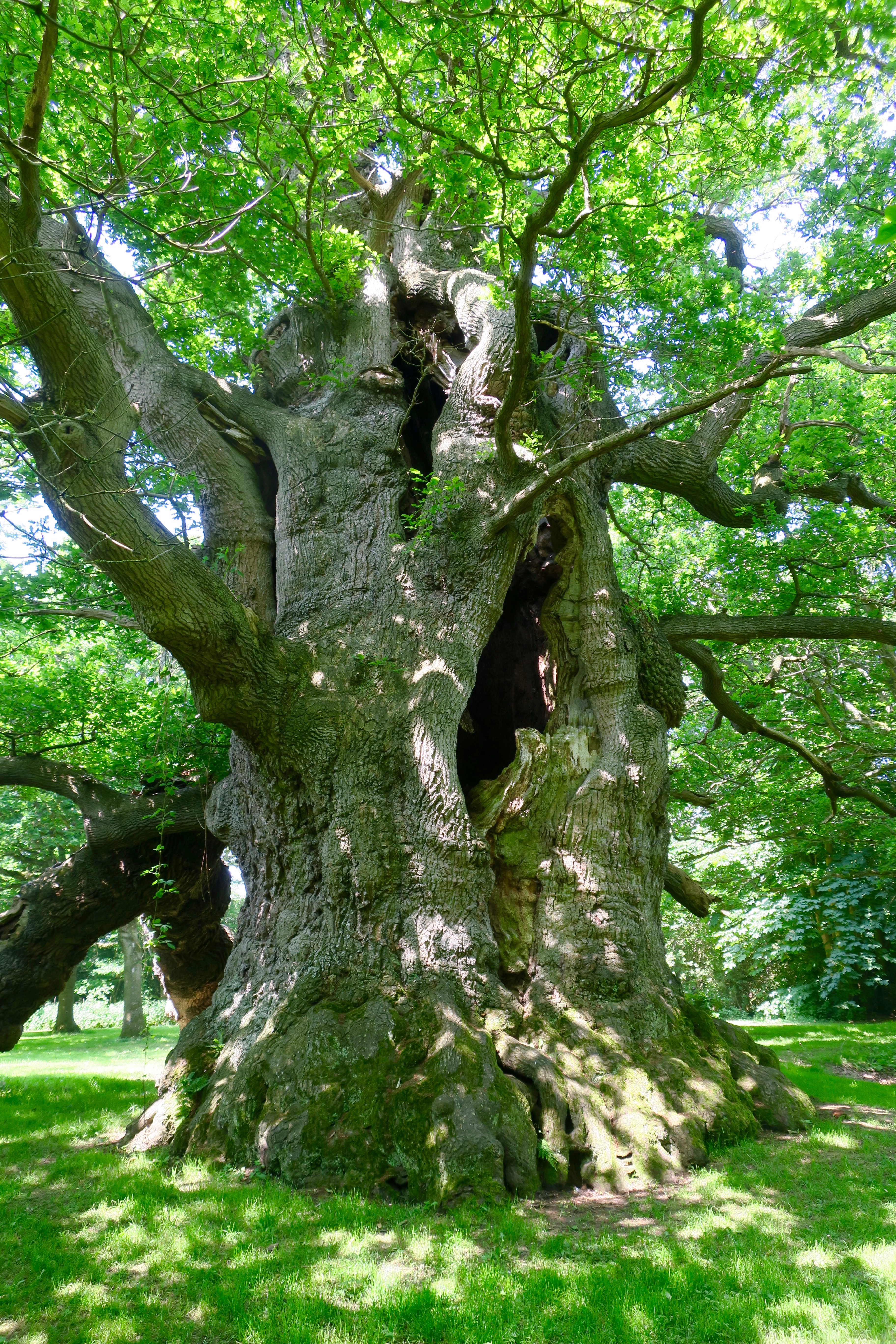 Many of our ancient oaks are pollards, or more likely lapsed pollards. Pollarding seems to prolong their life. But this tree is exceptional in being a maiden oak, and has never in its long life been pollarded. It is said to be the oldest maiden oak in the UK, possibly in Europe too. Its centre is hollow and it stands like a picturesque ruined tower, romantically overgrown but constantly renewed.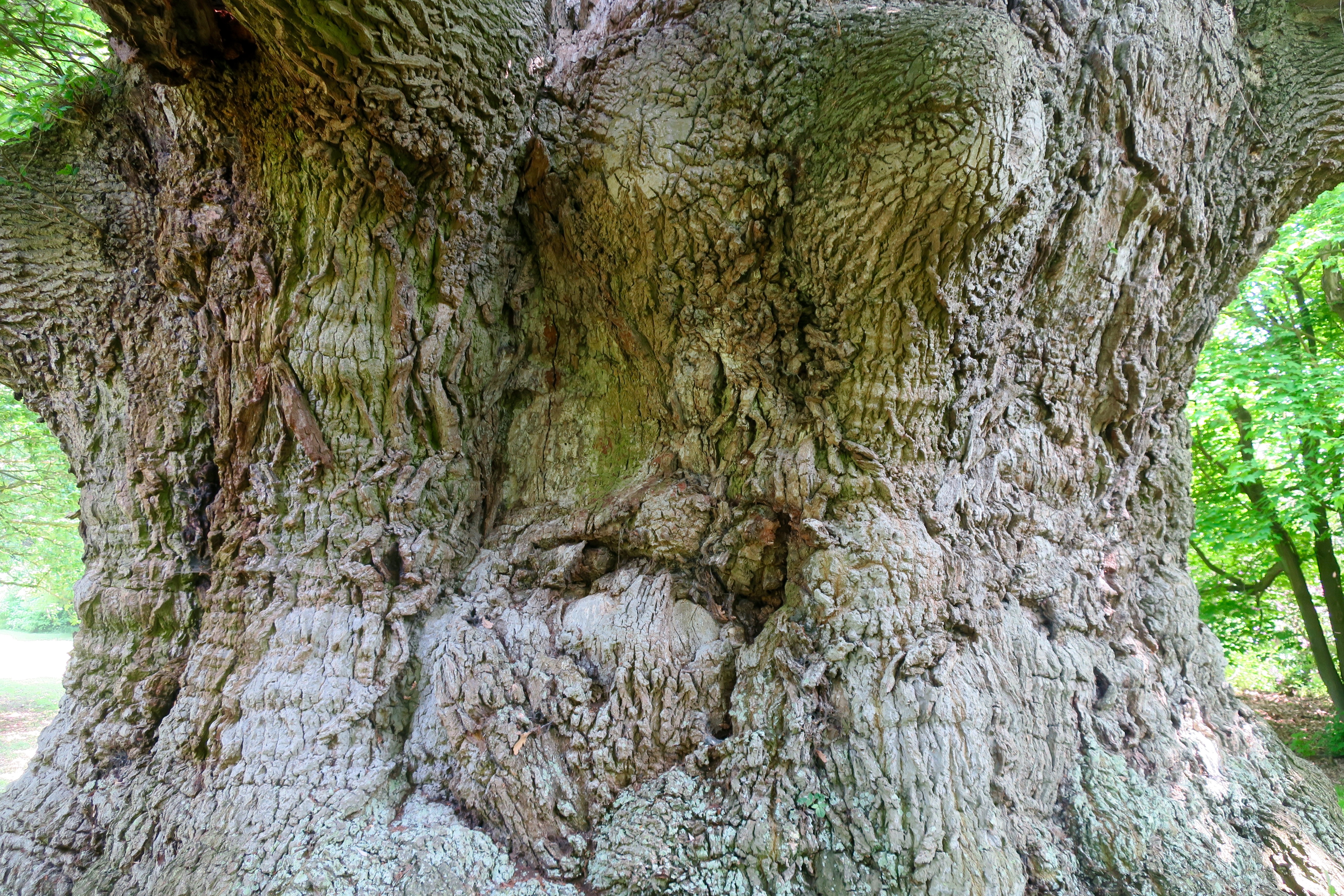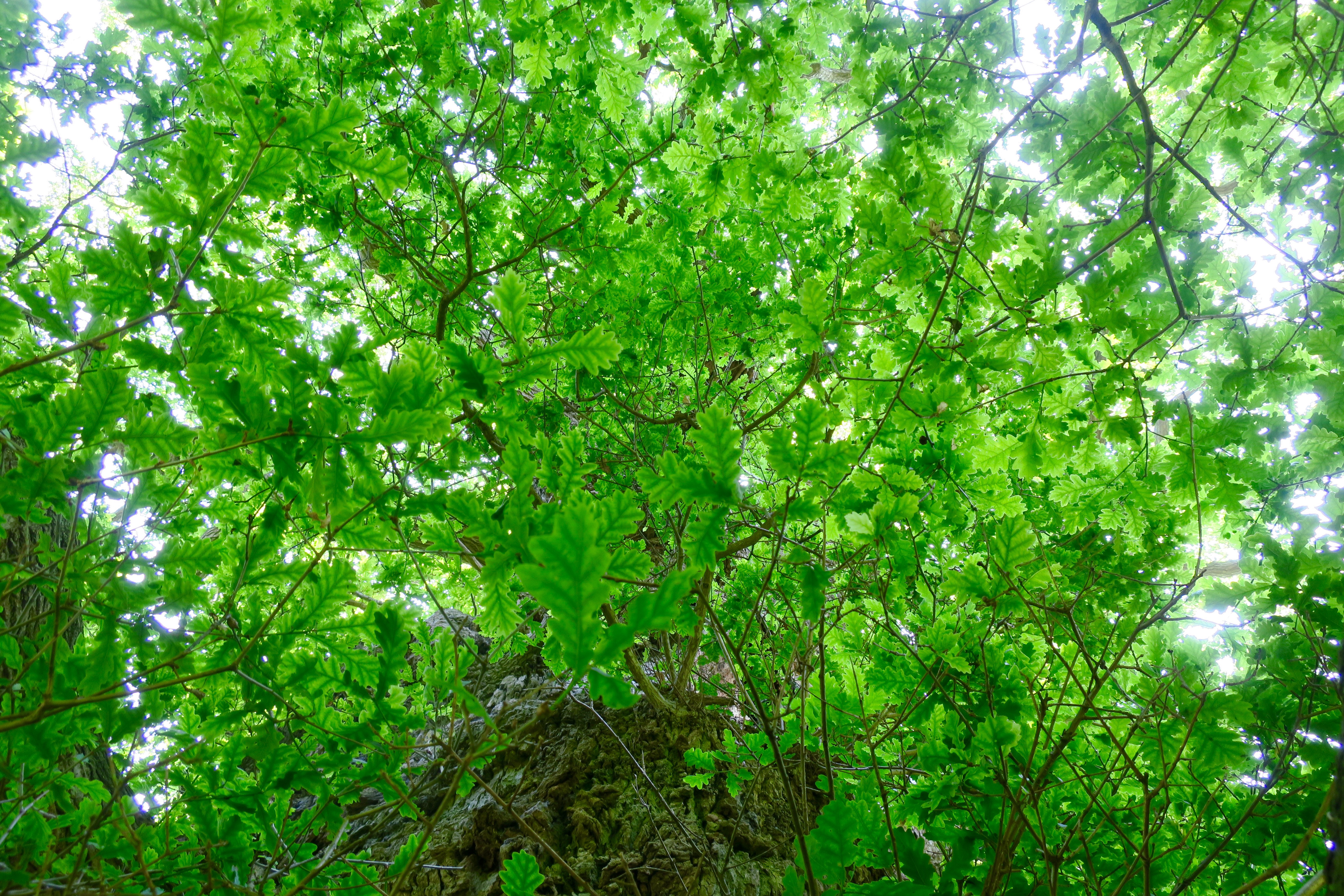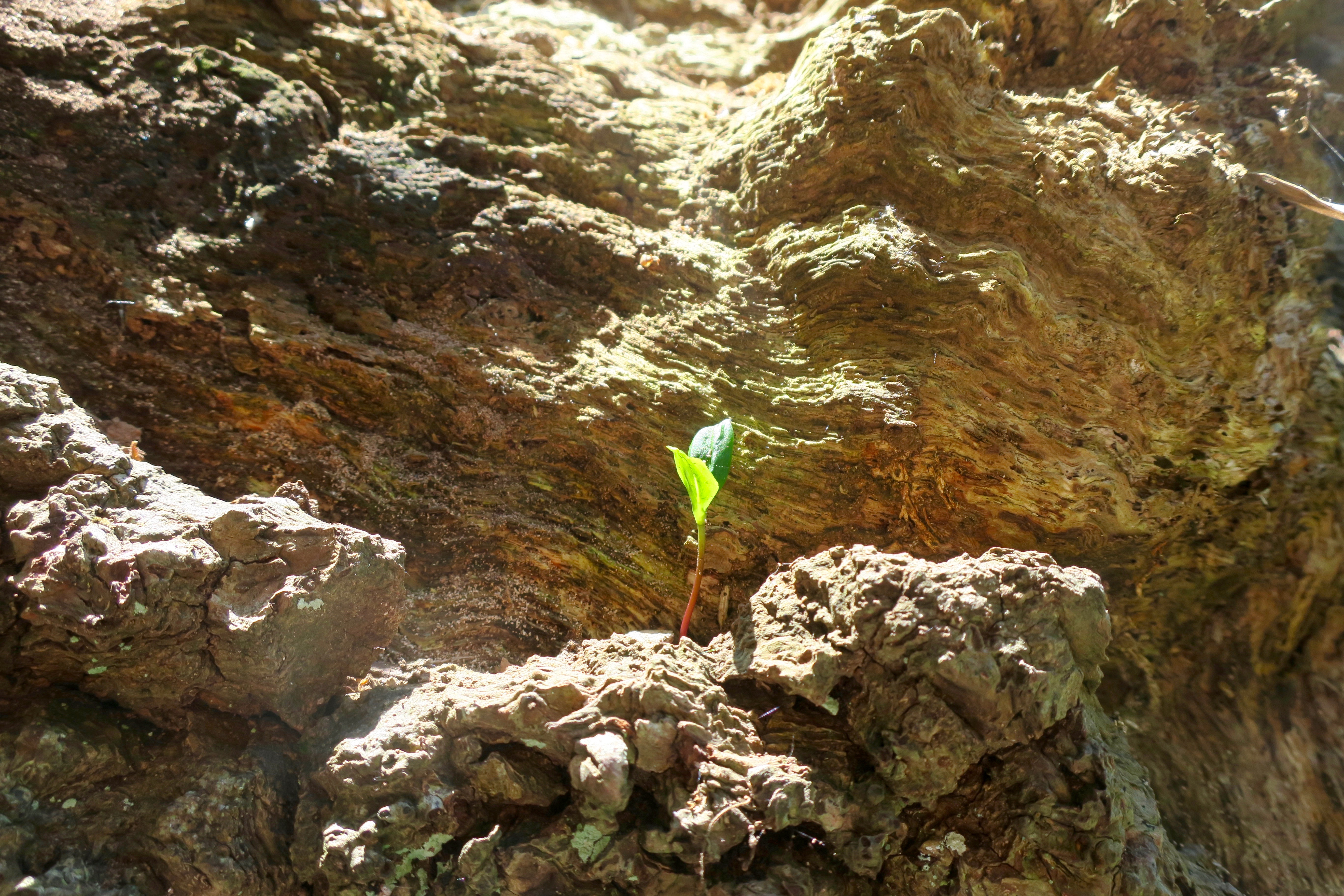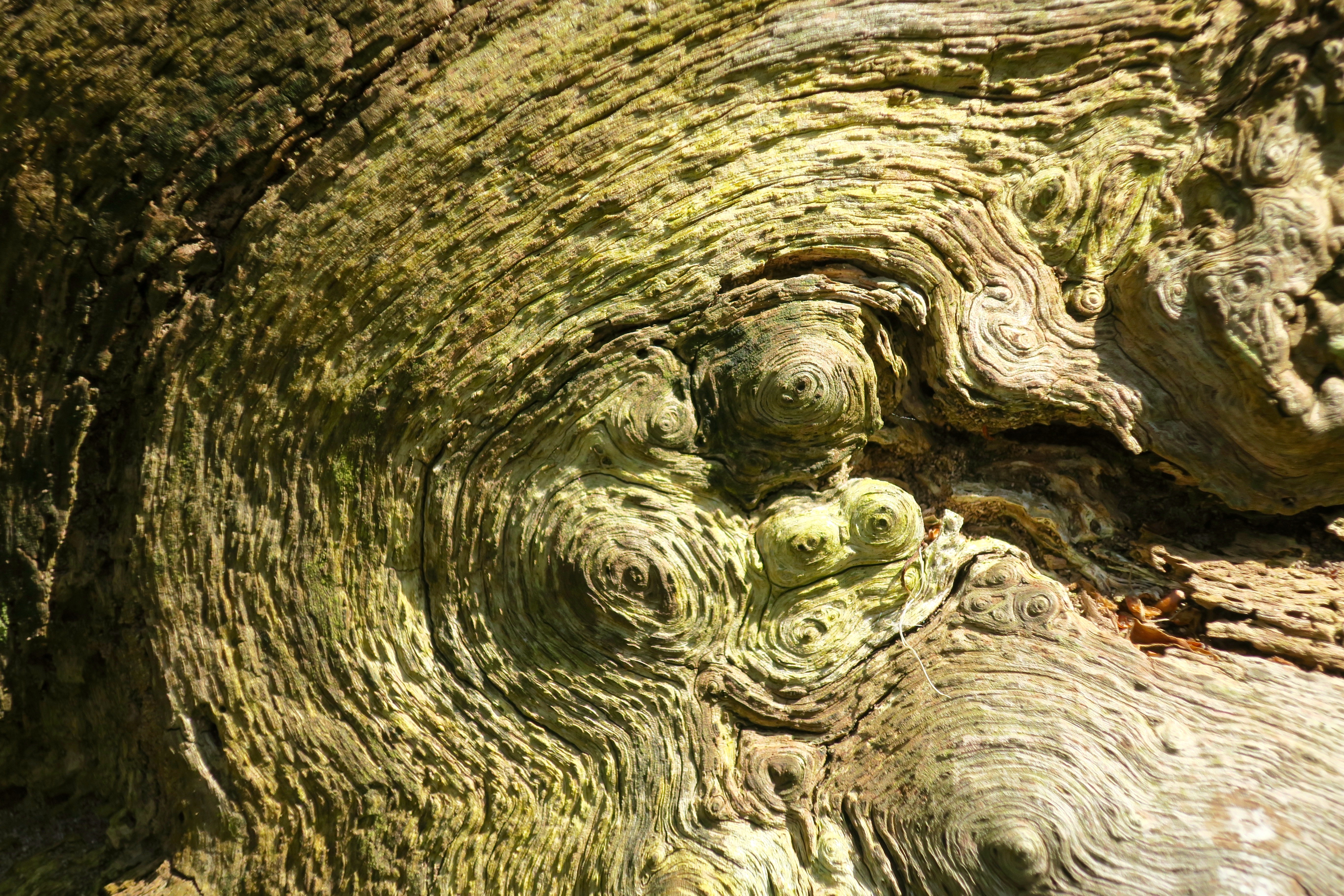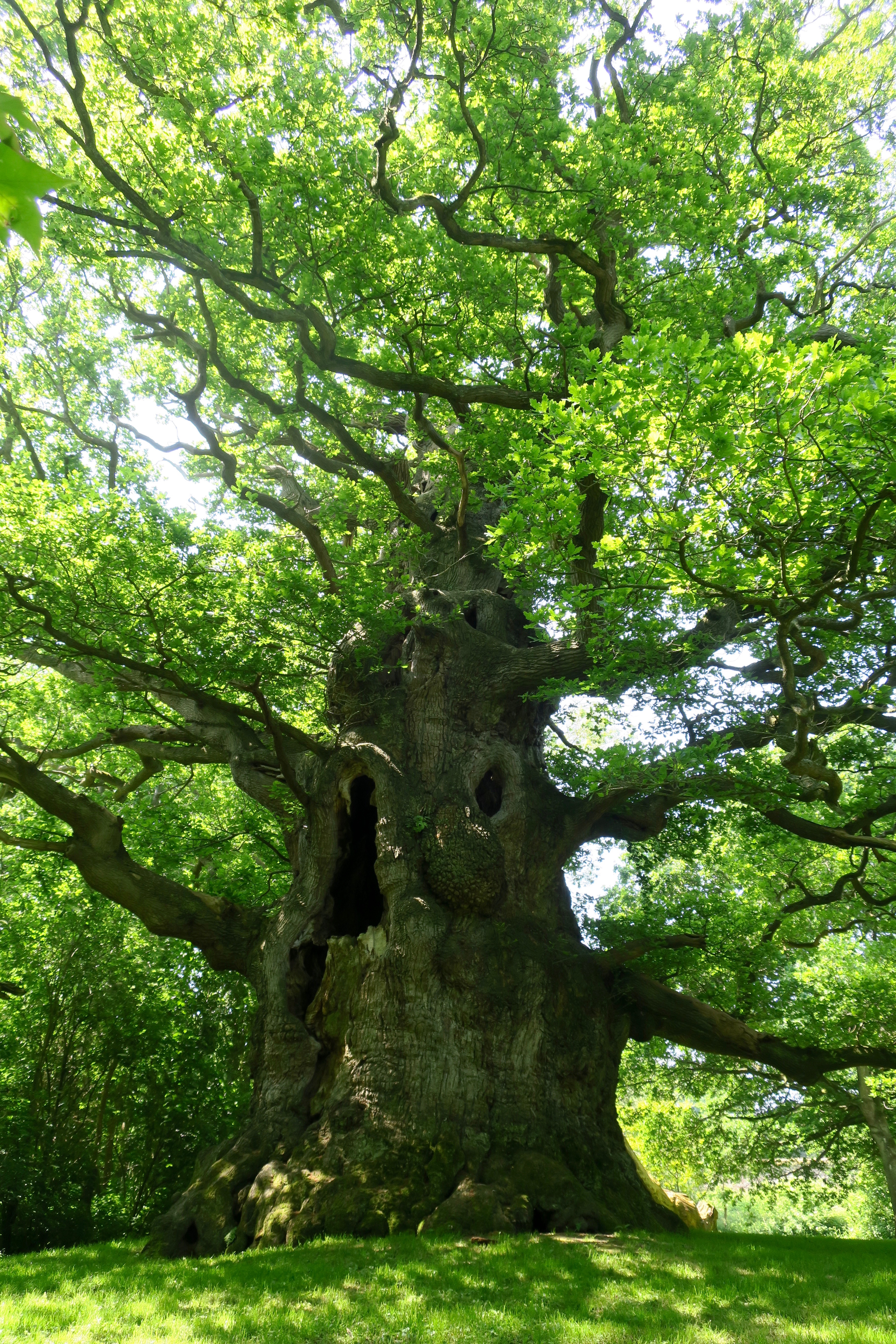 Trees are sanctuaries. Whoever knows how to speak to them, whoever knows how to listen to them, can learn the truth. They do not preach learning and precepts, they preach, undeterred by particulars, the ancient law of life.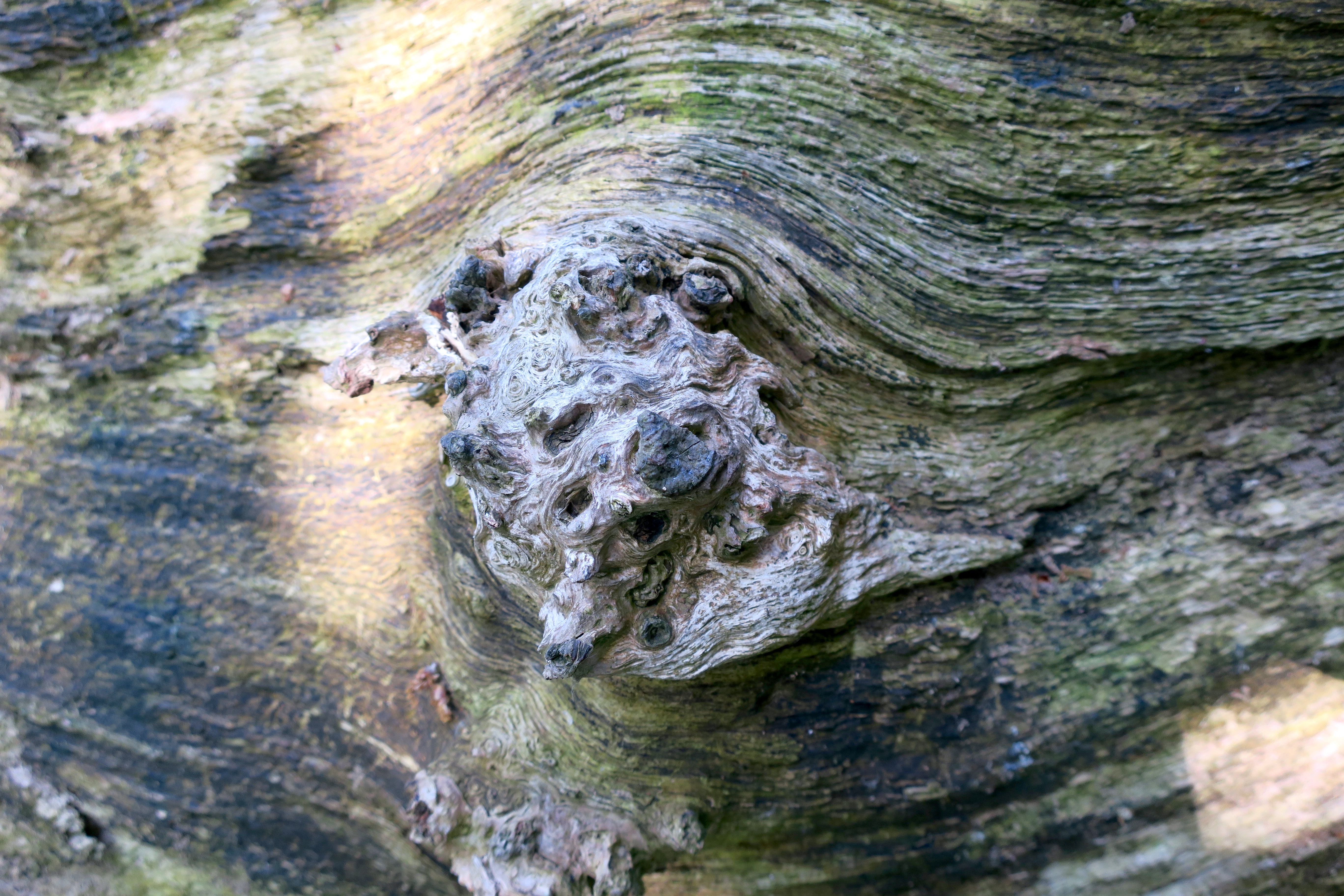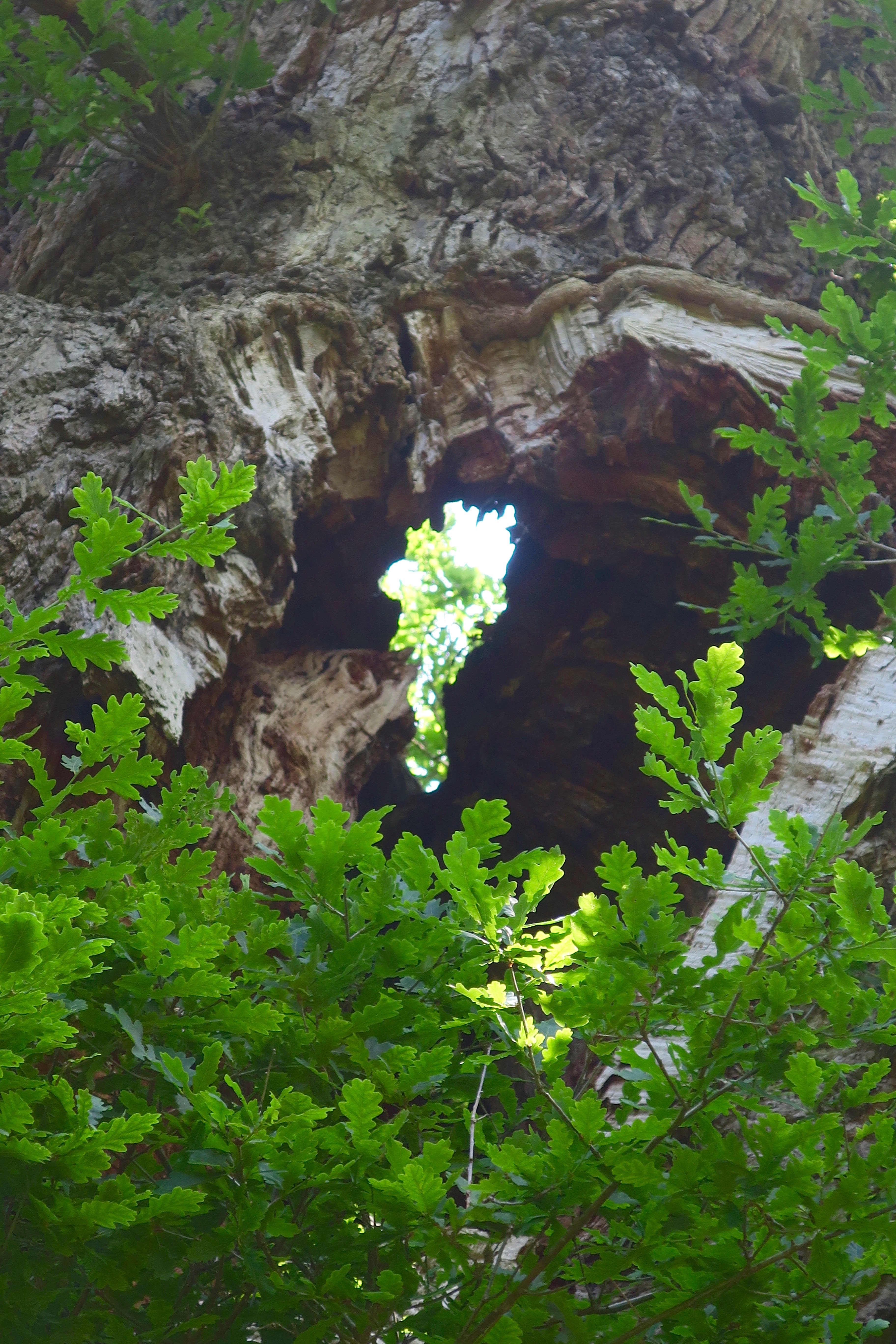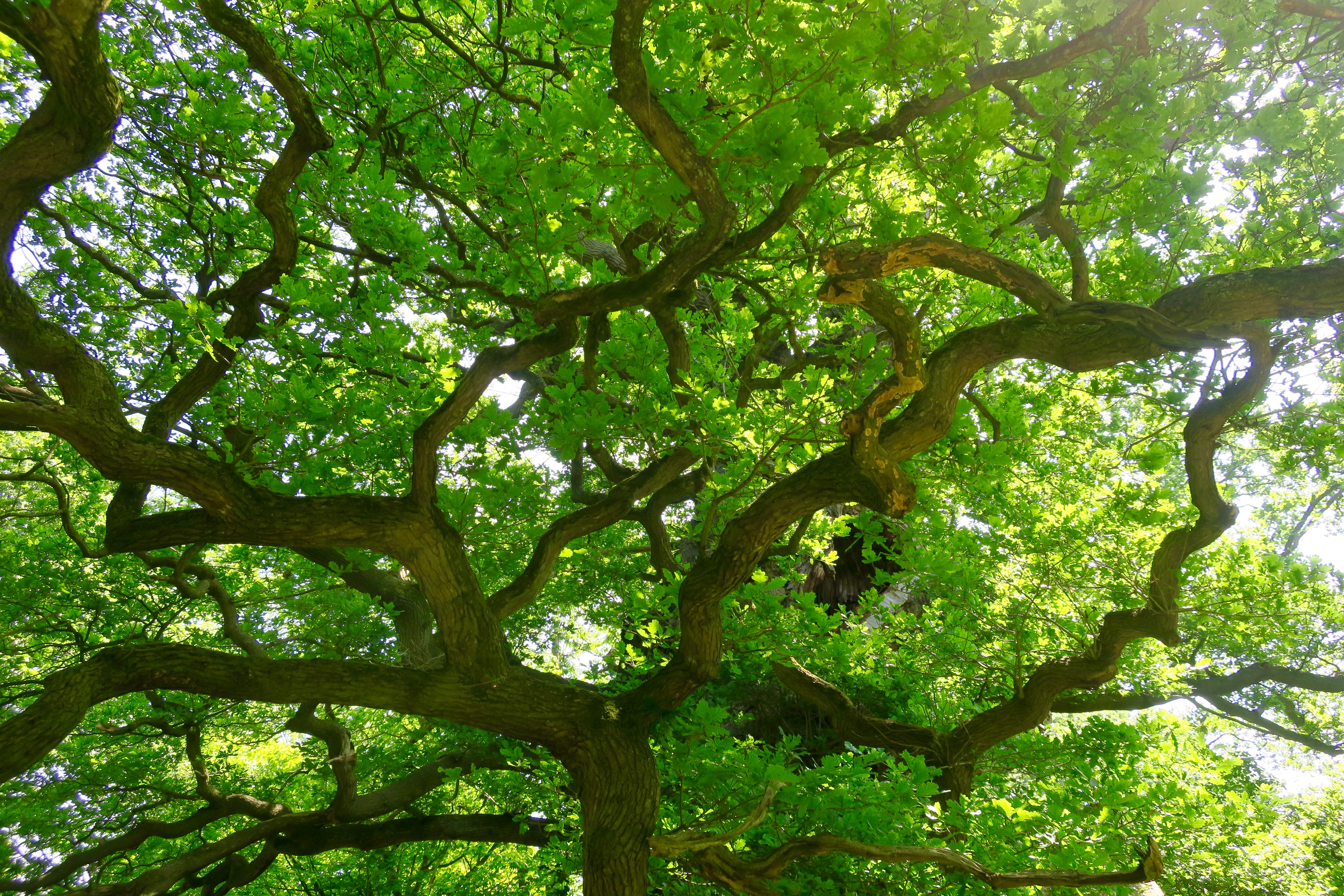 We bathed in its chlorophyll light.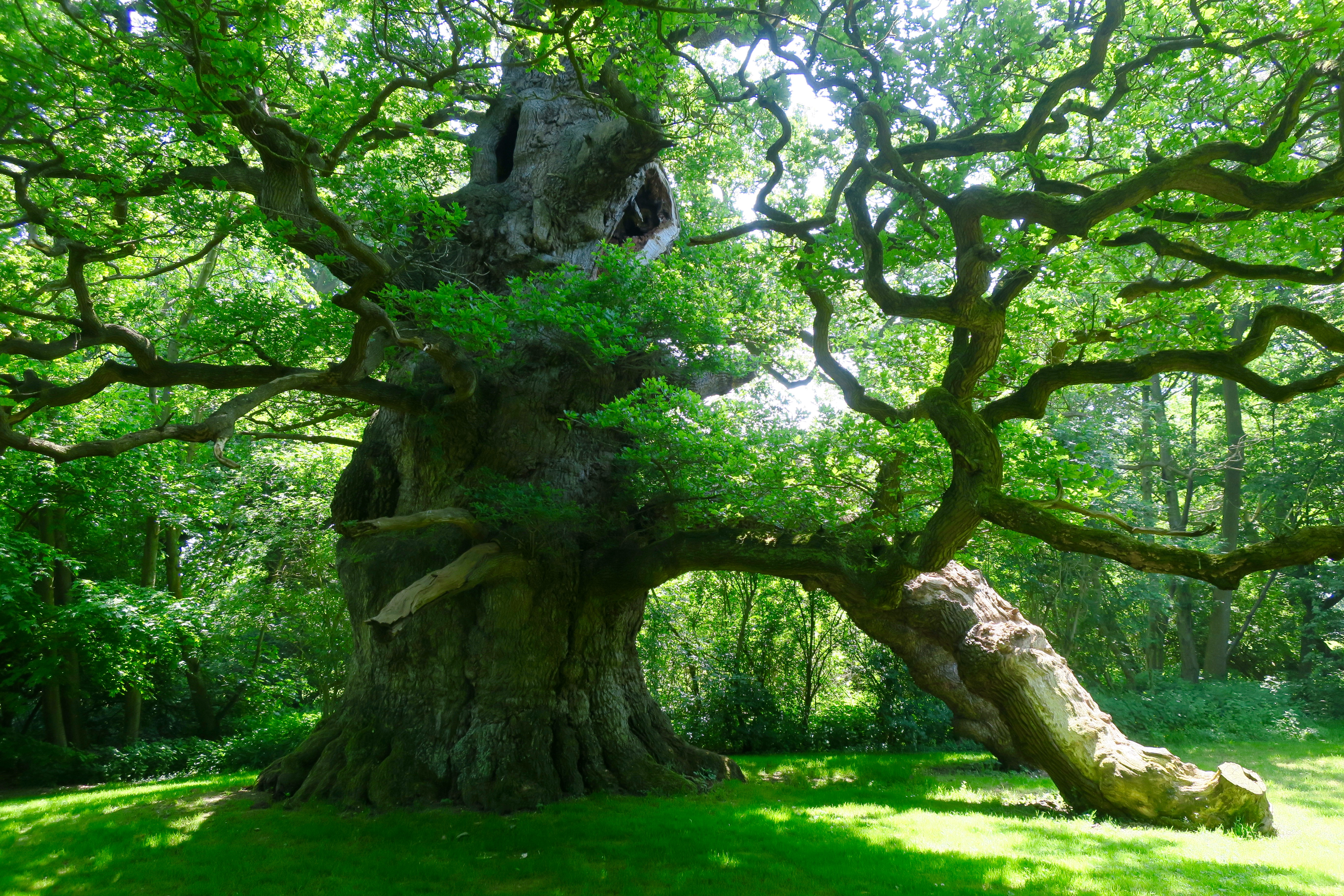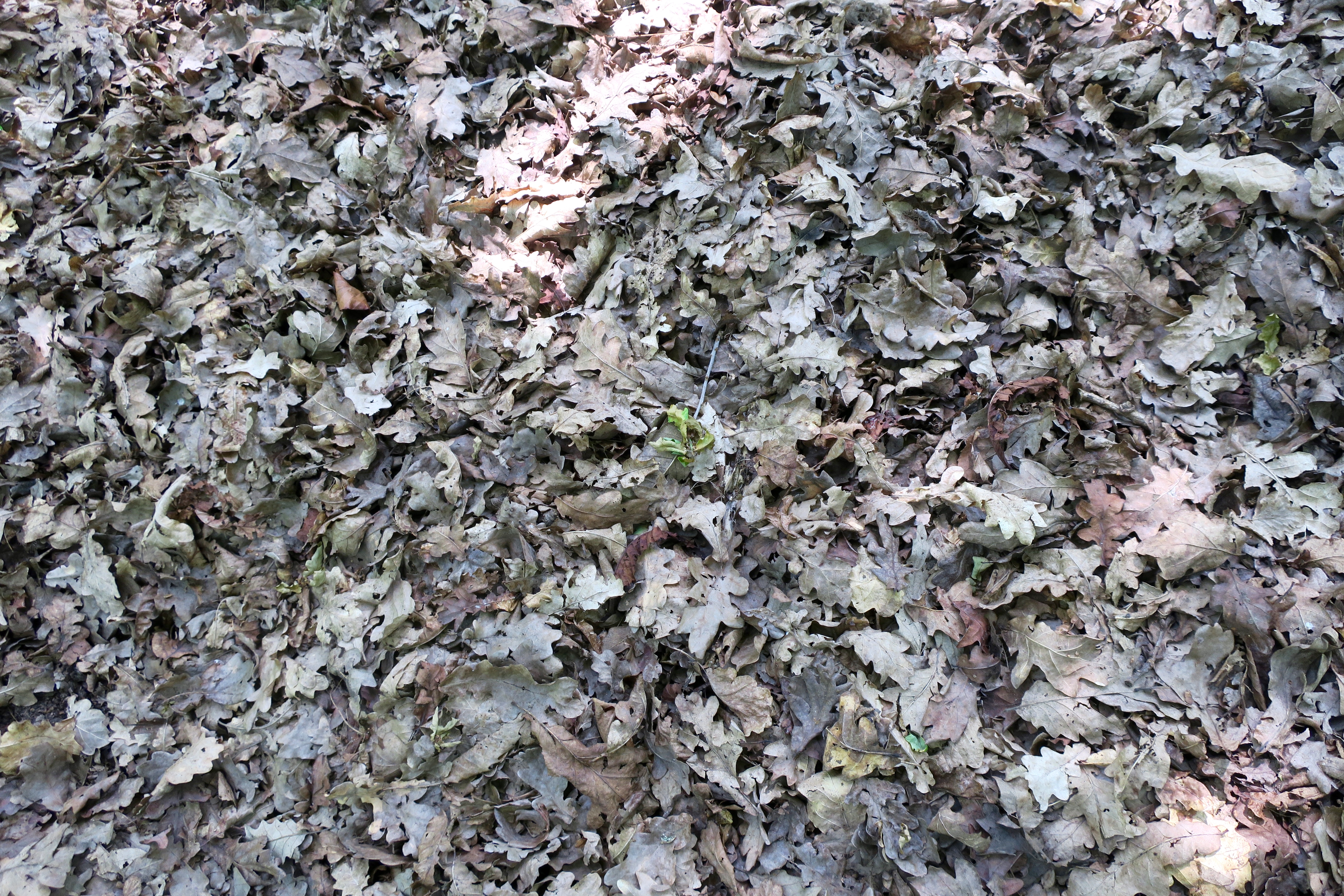 We nestled in its leaf litter.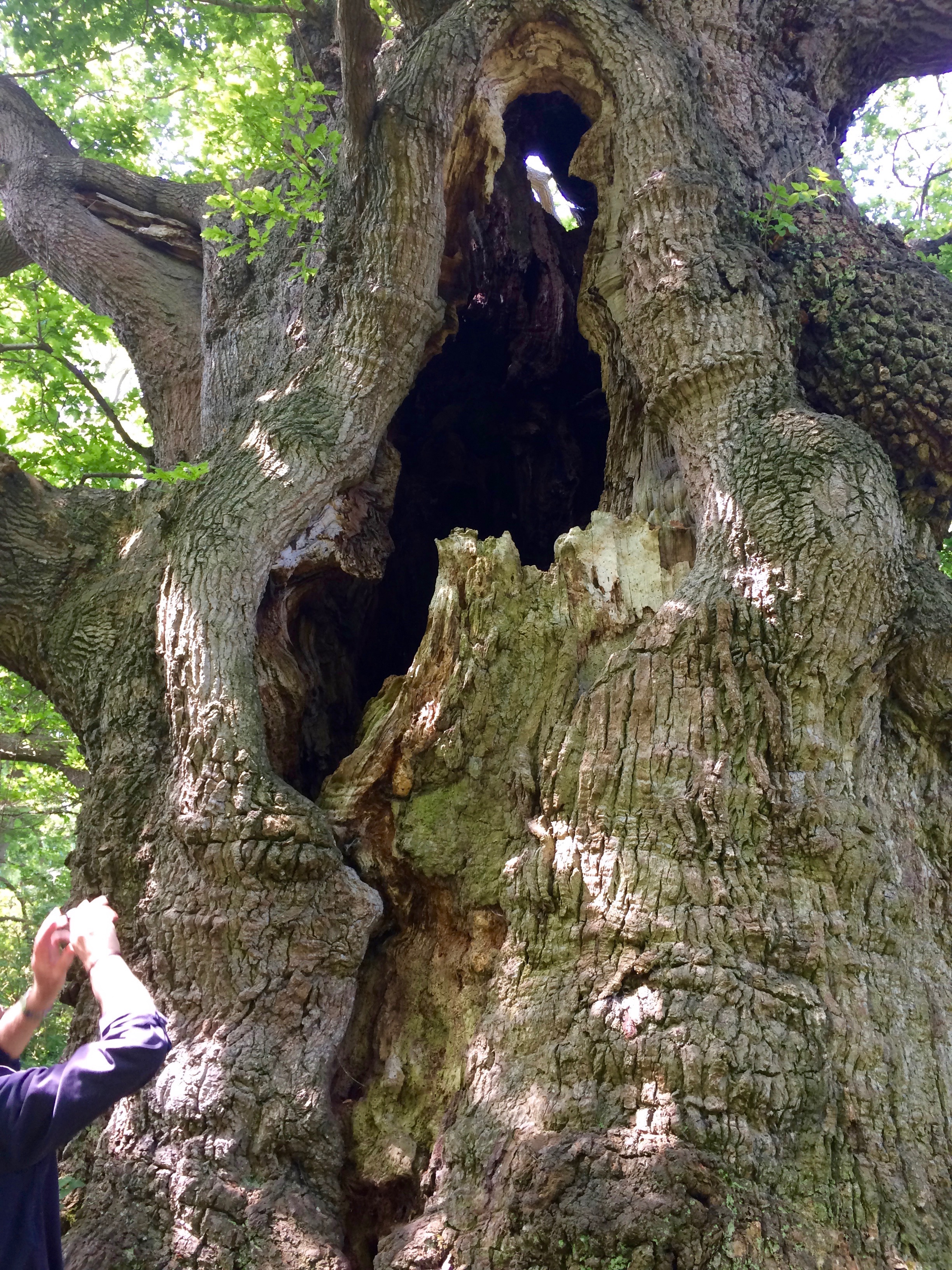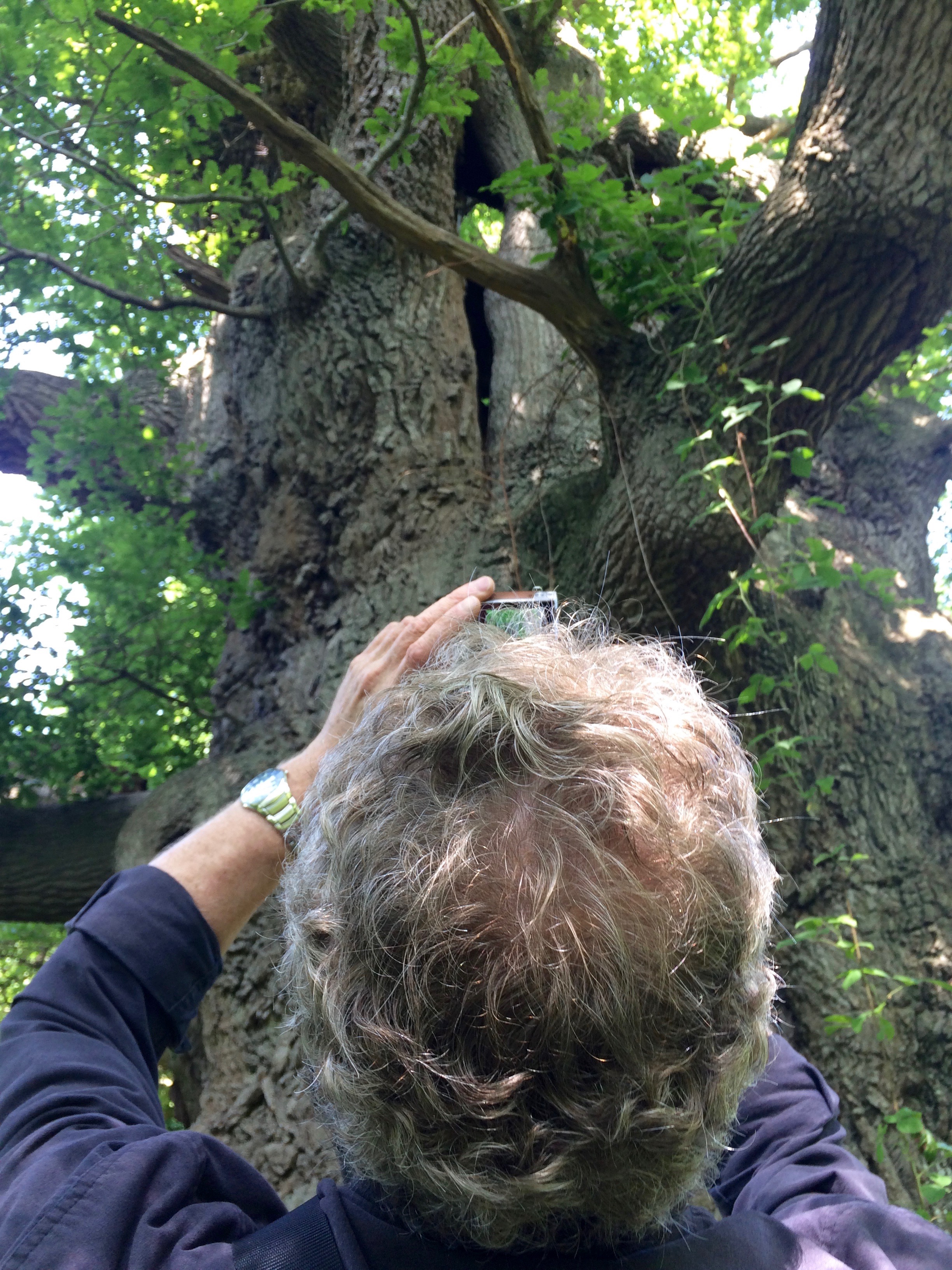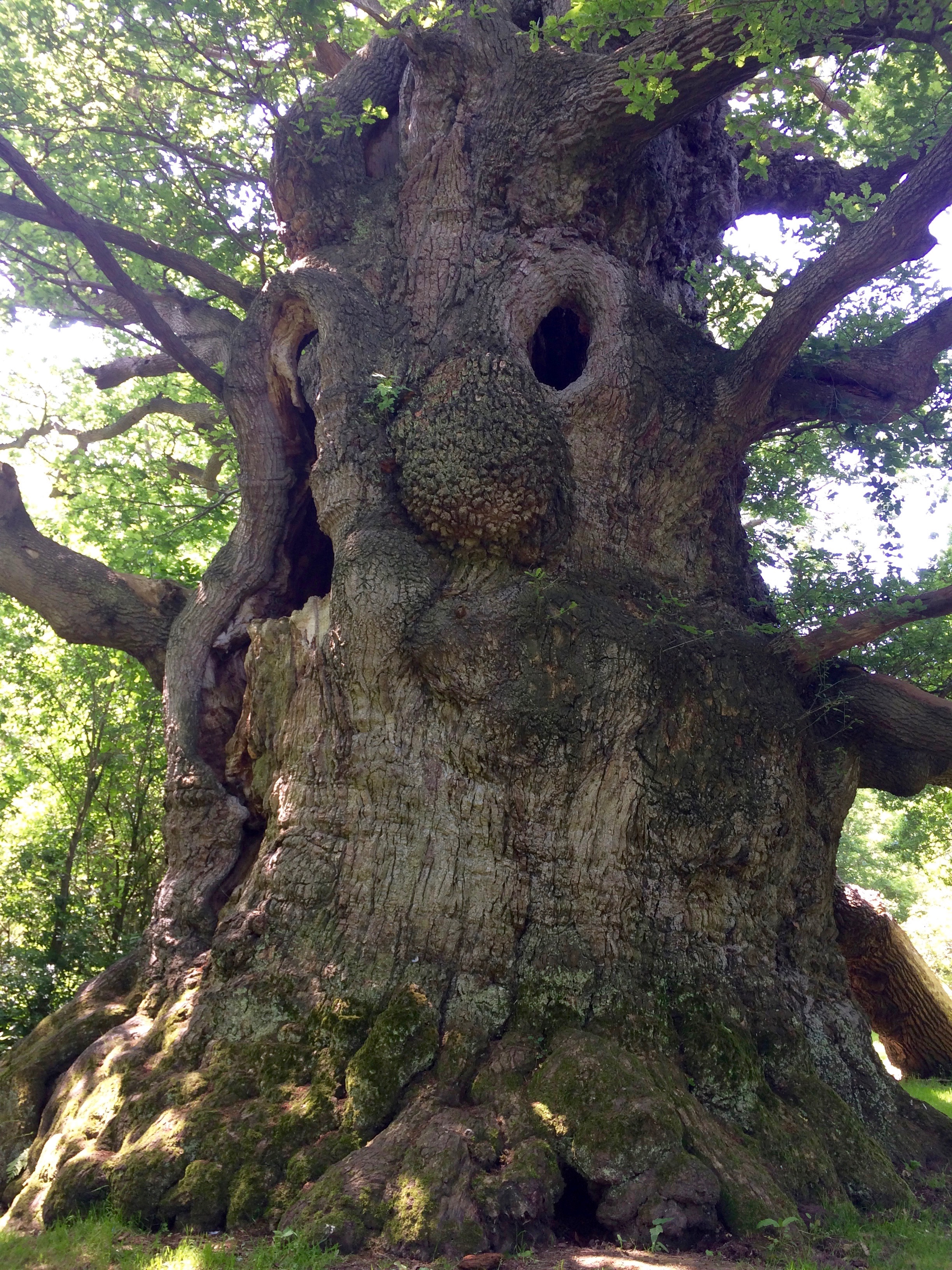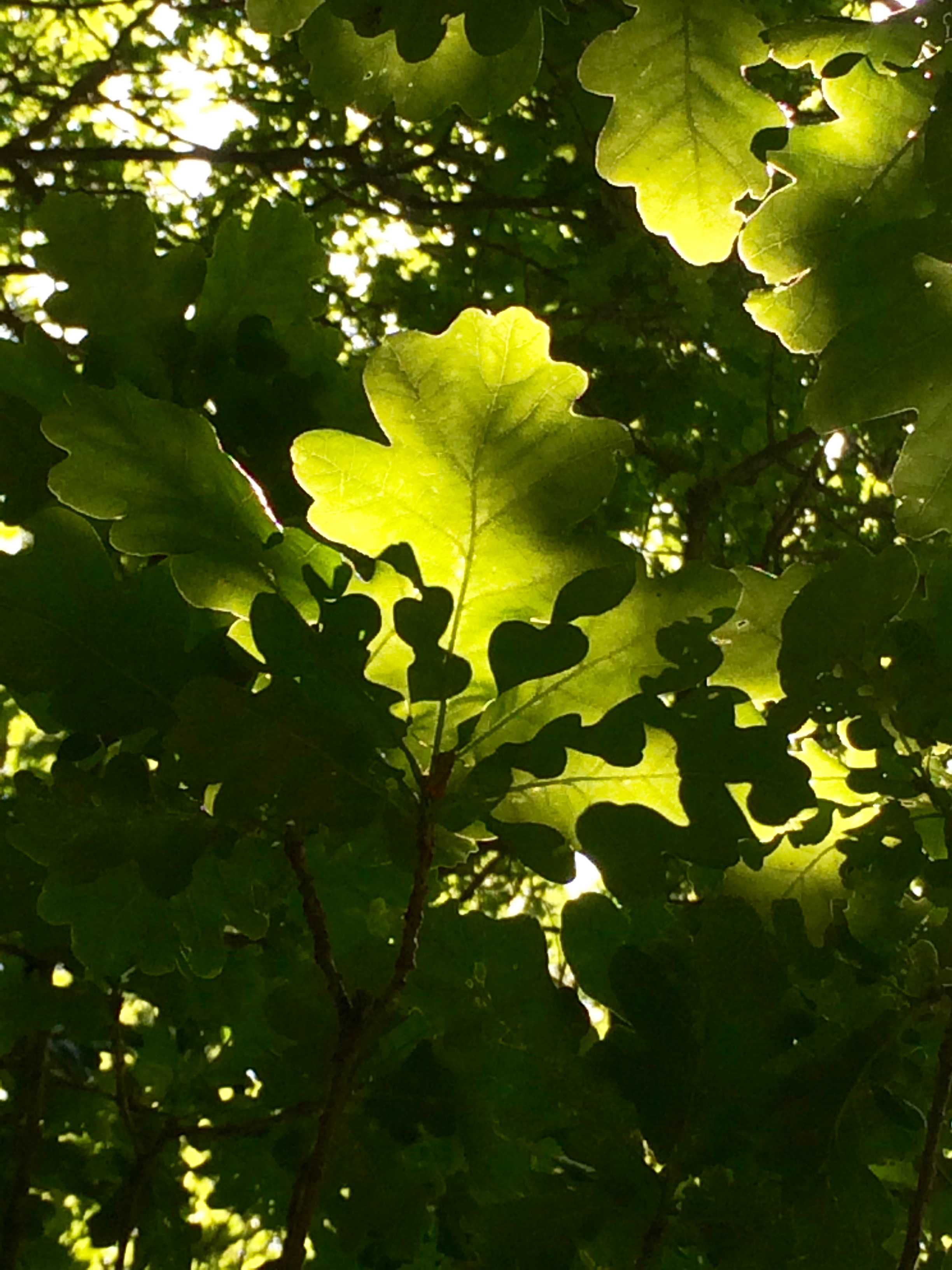 And as we left this magical place we promised to return again soon.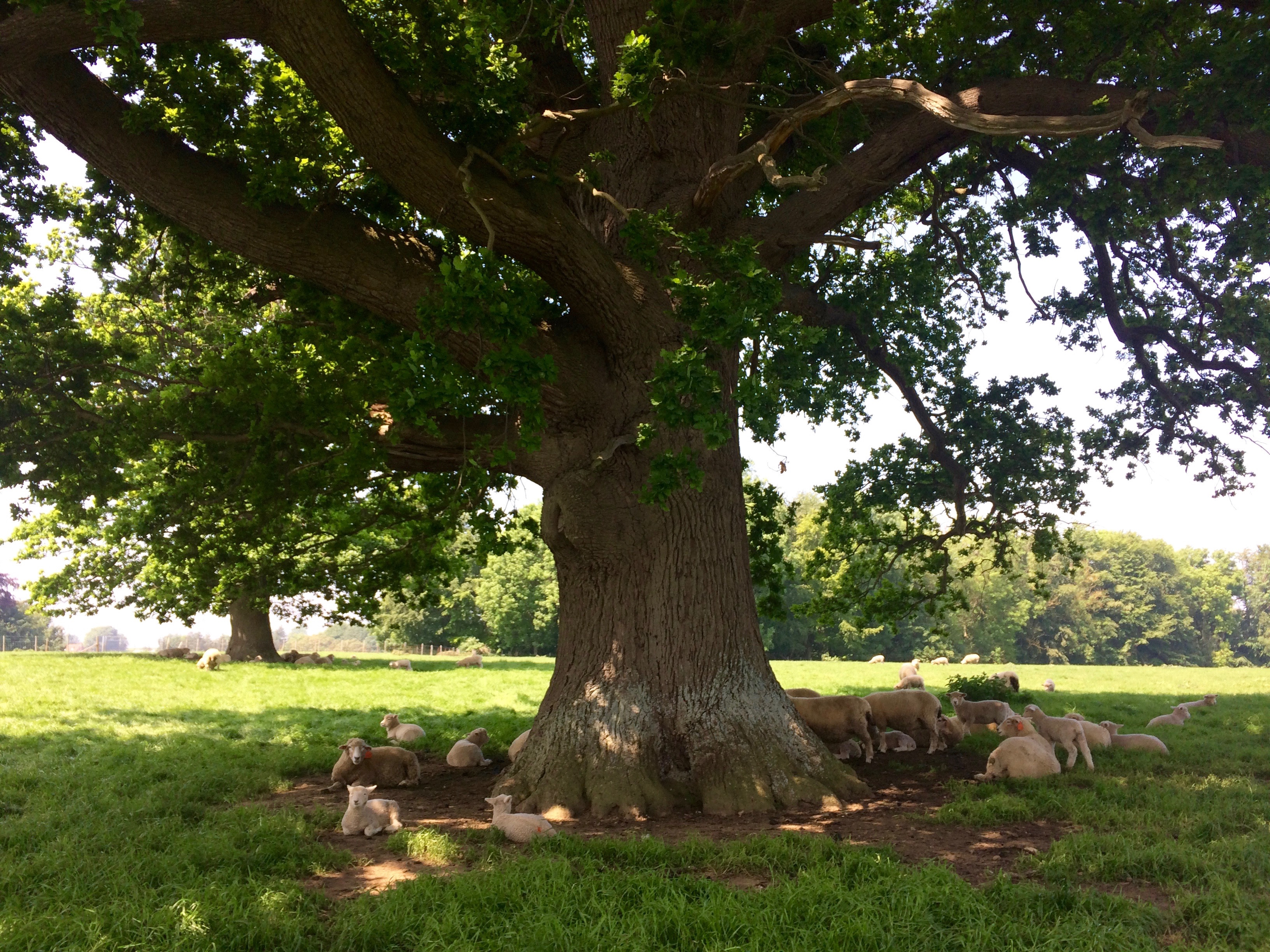 Fredville Park is filled with statuesque oaks, perhaps none so grand as Majesty but all with their own personality, and this one, sharing its shade with the sheep, reminded me of a favourite photograph…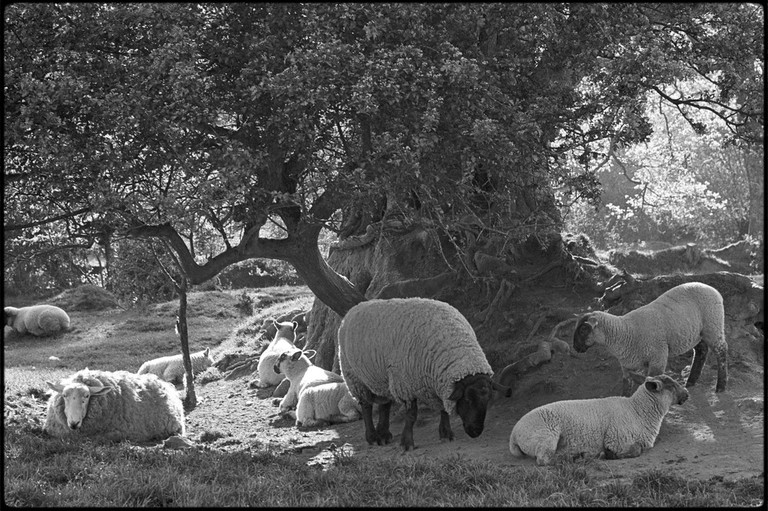 Sheep Resting in the Heat of May: James Ravilious
※
※
PS: I just received this very nice postcard from Robert Bruce…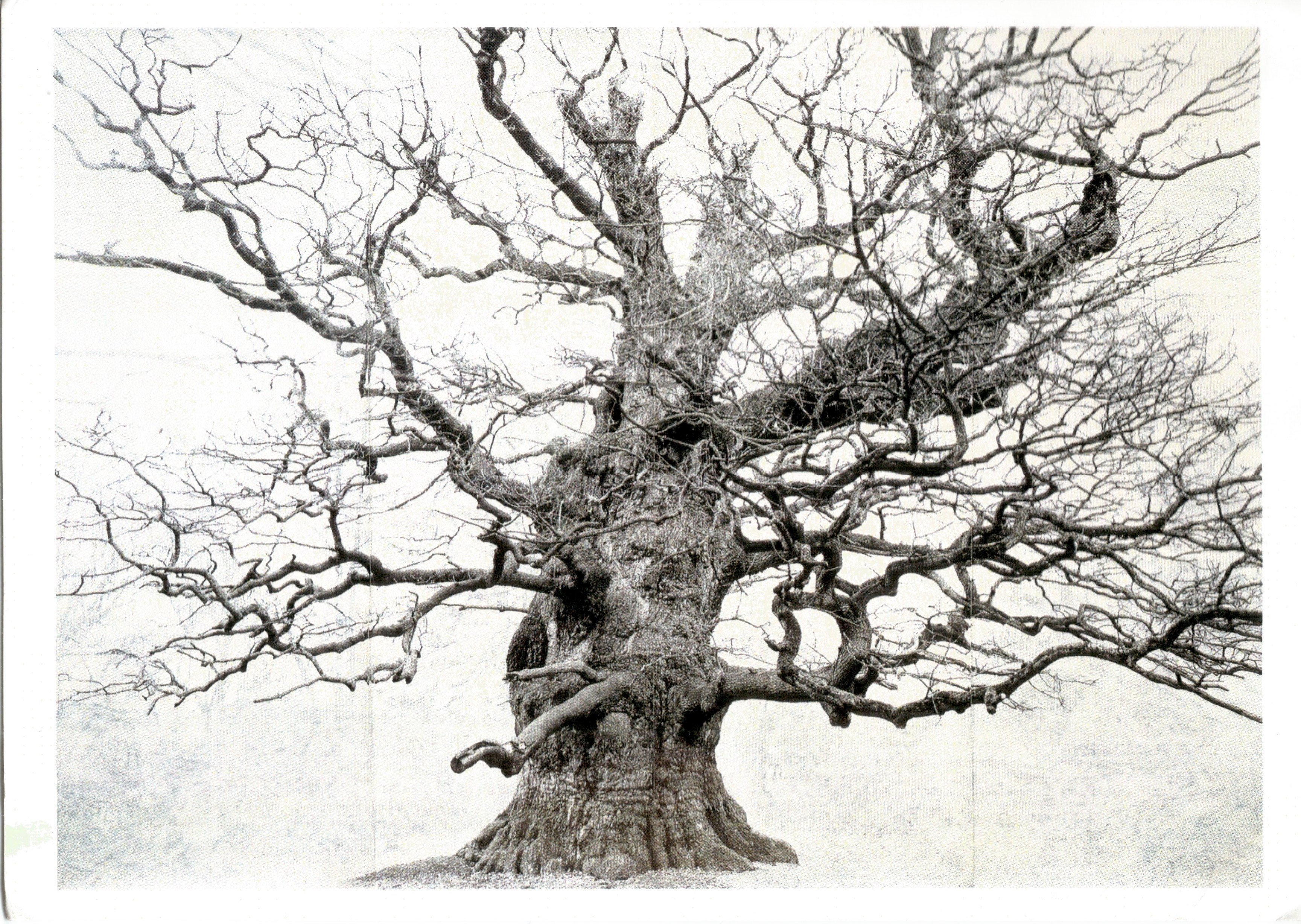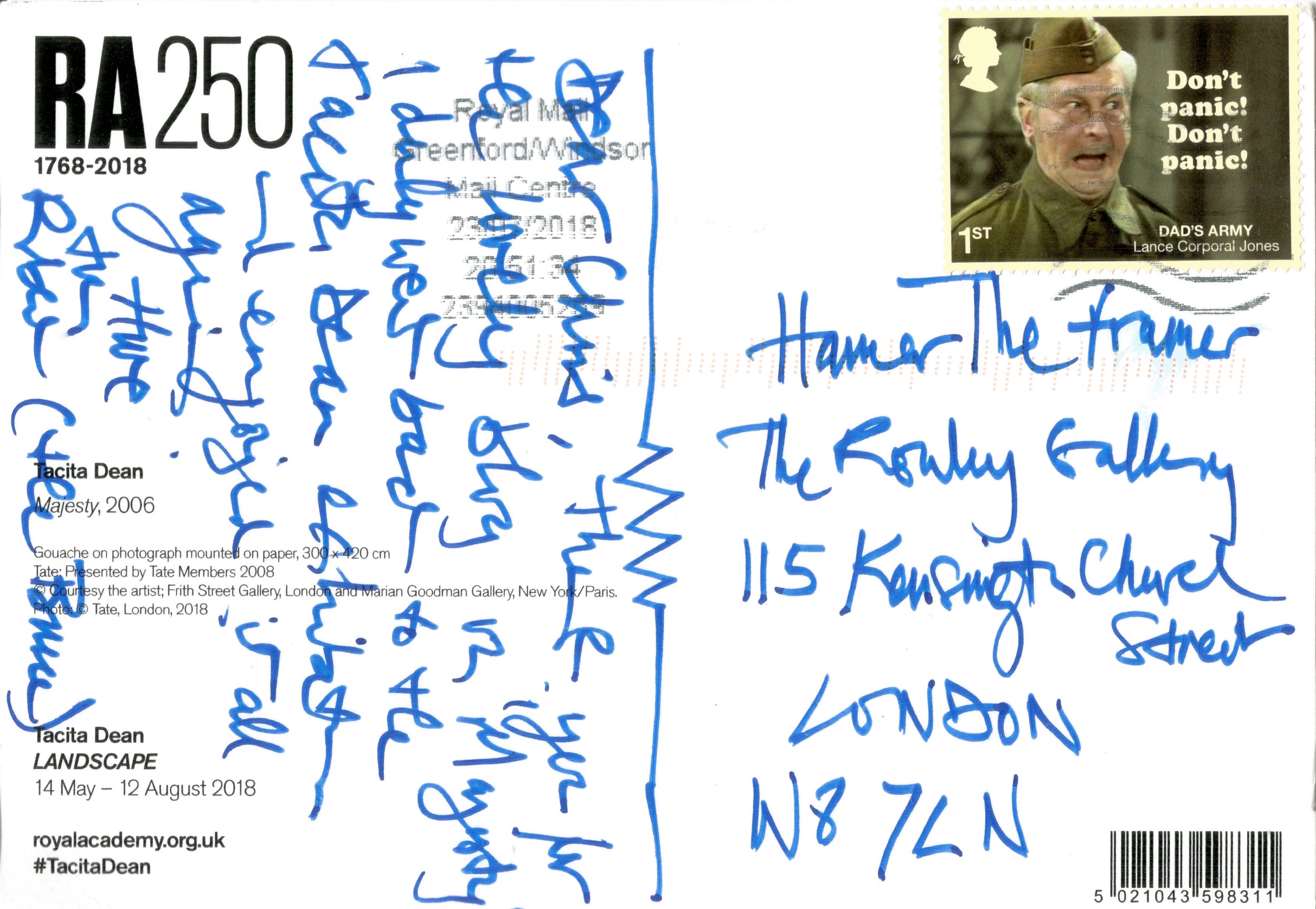 Thank you!