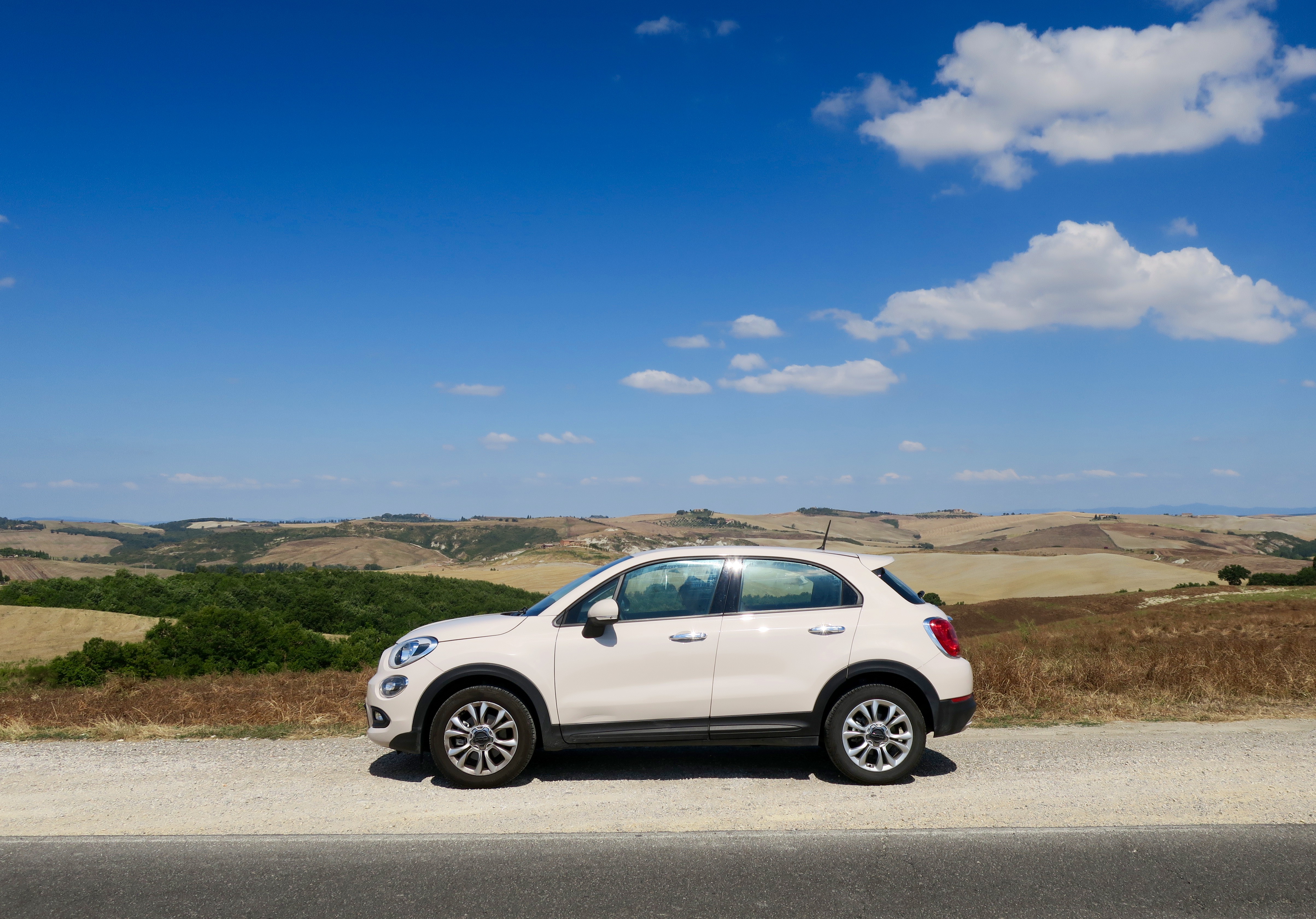 We floated westwards, down the highroad from Pienza to San Quirico, overlooking the Val d'Orcia, stopping whenever we could to take in the view and to breathe in the endless sky.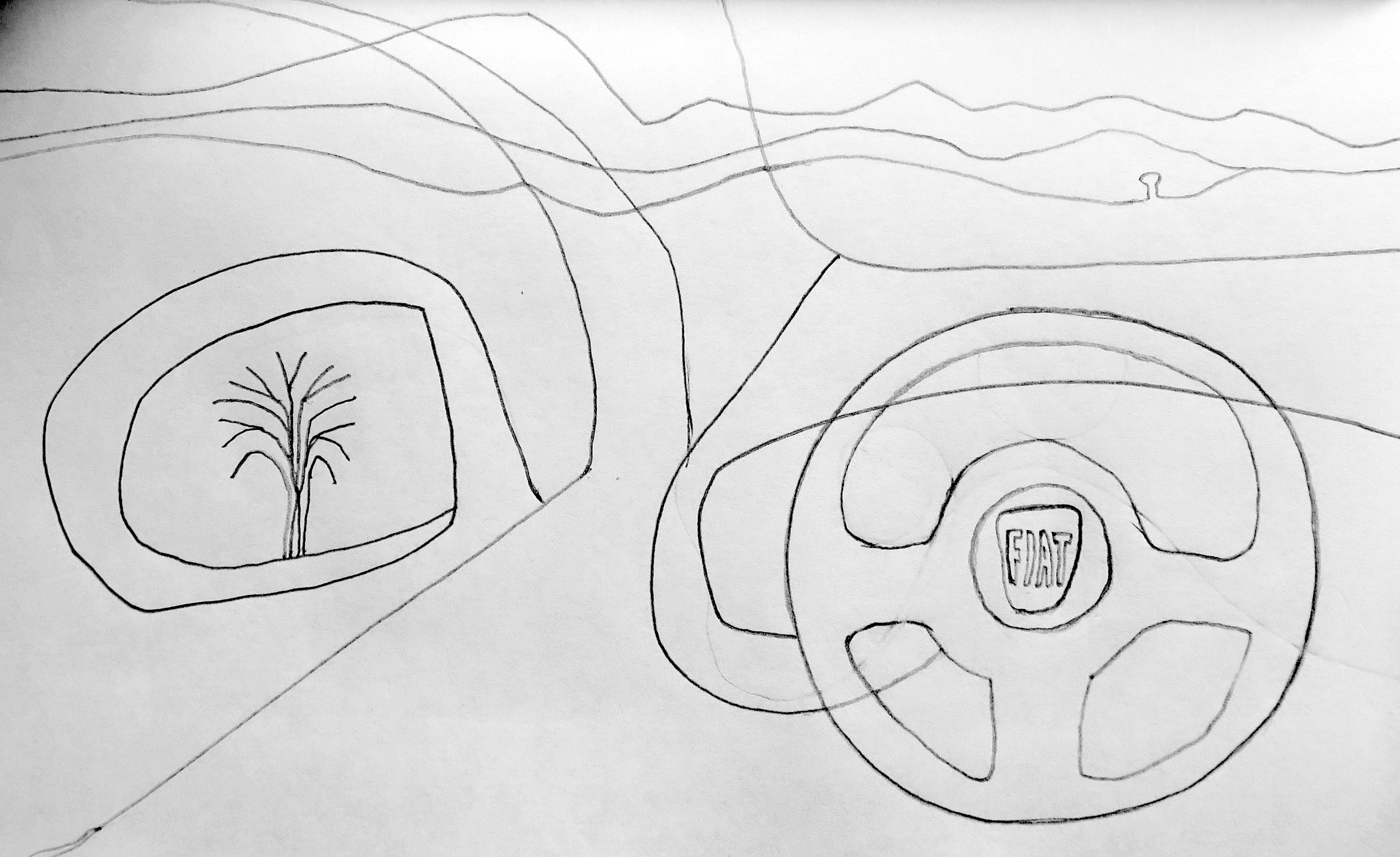 Roadtrip: Pienza hills, Val d'Orcia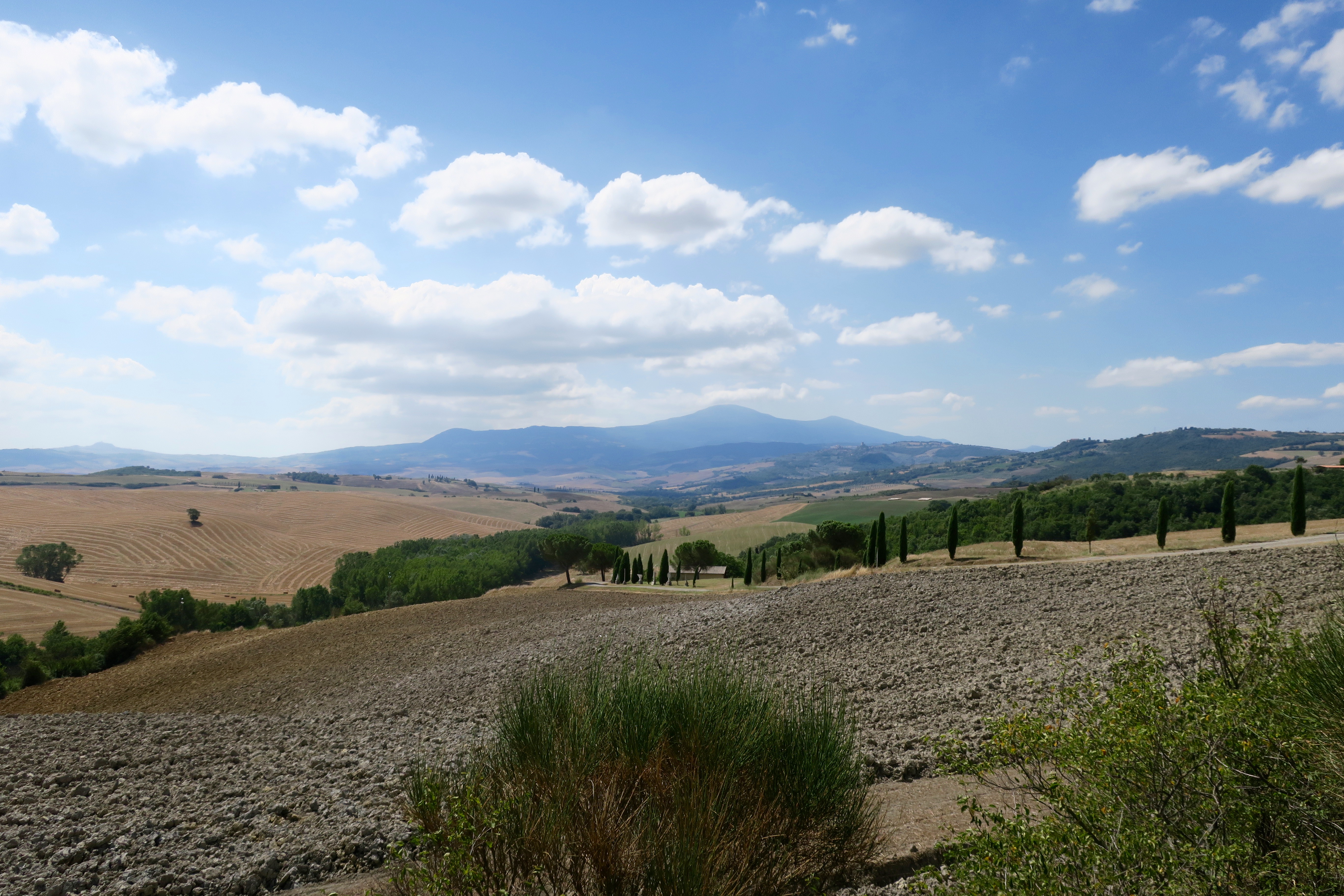 To the south we could see as far as Monte Amiata.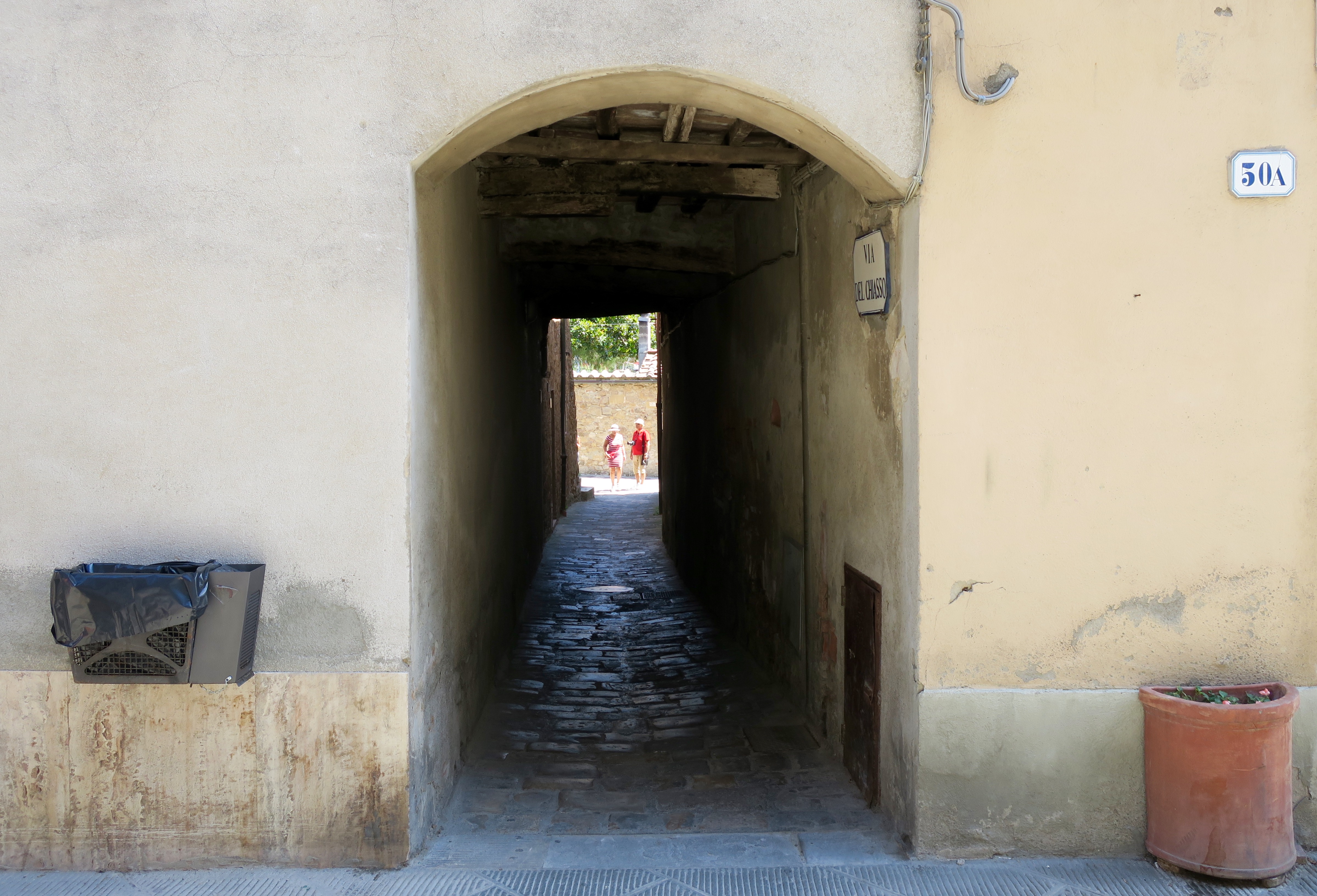 We left the car and walked into town through backstreets and alleyways to Via Dante Alighieri.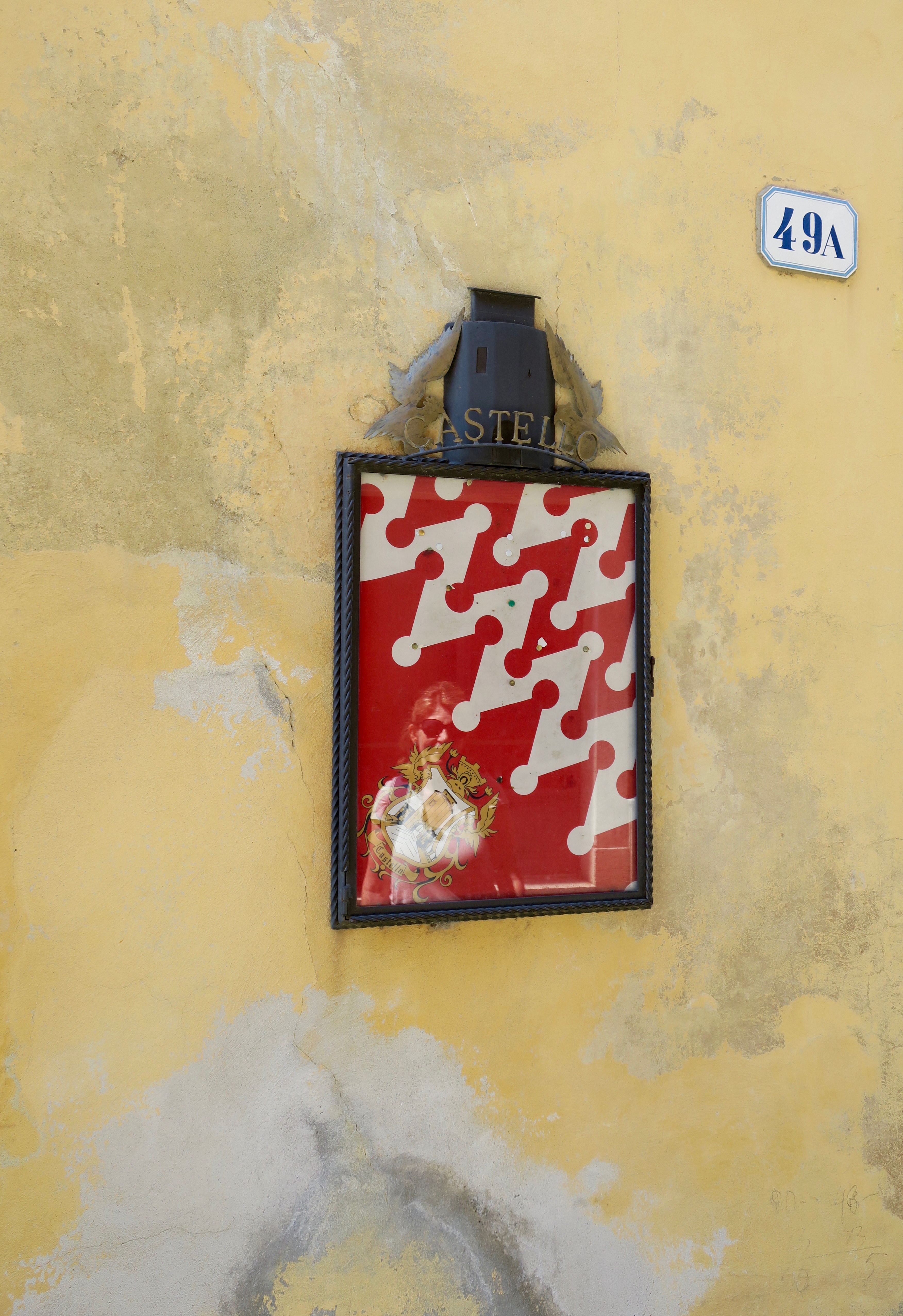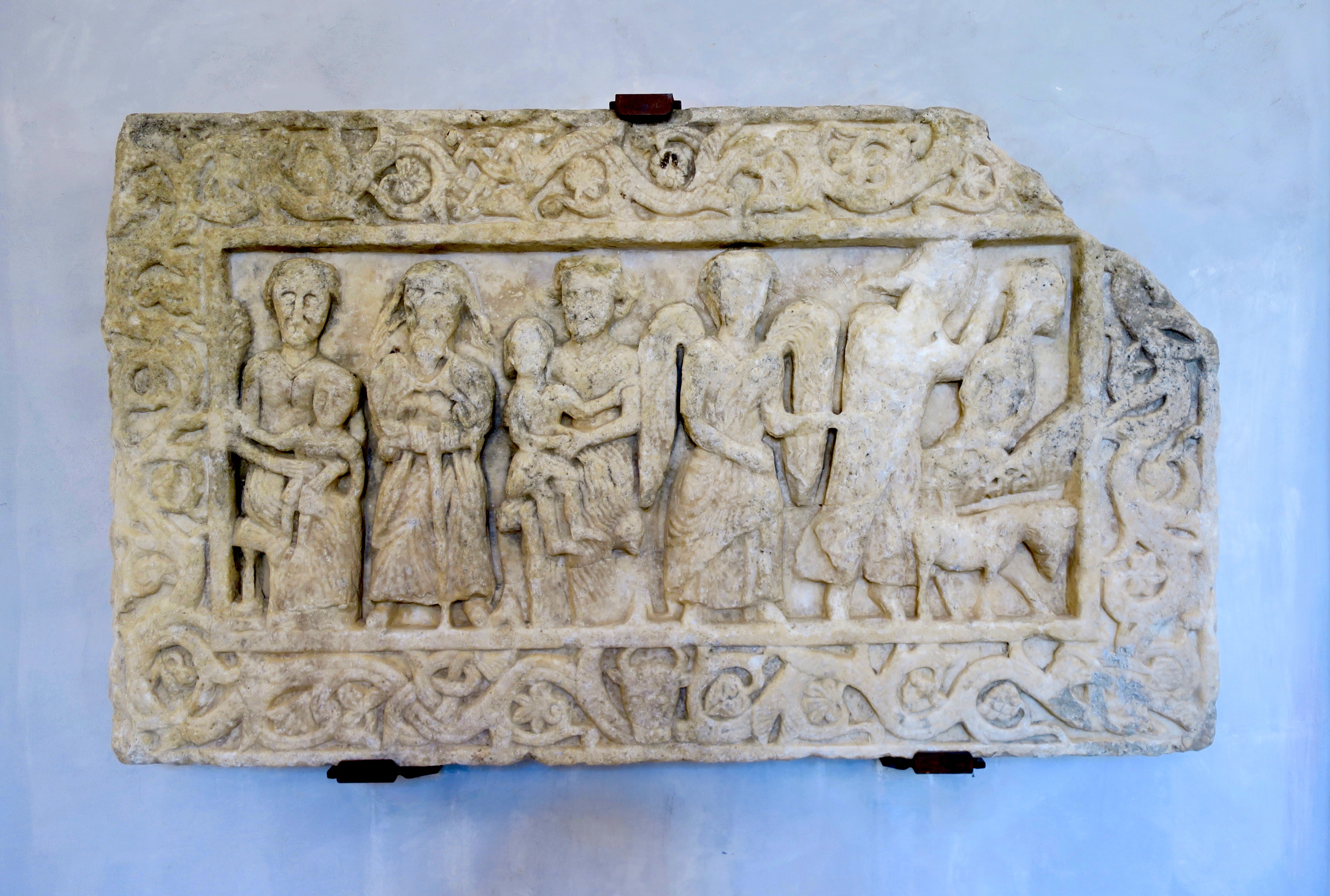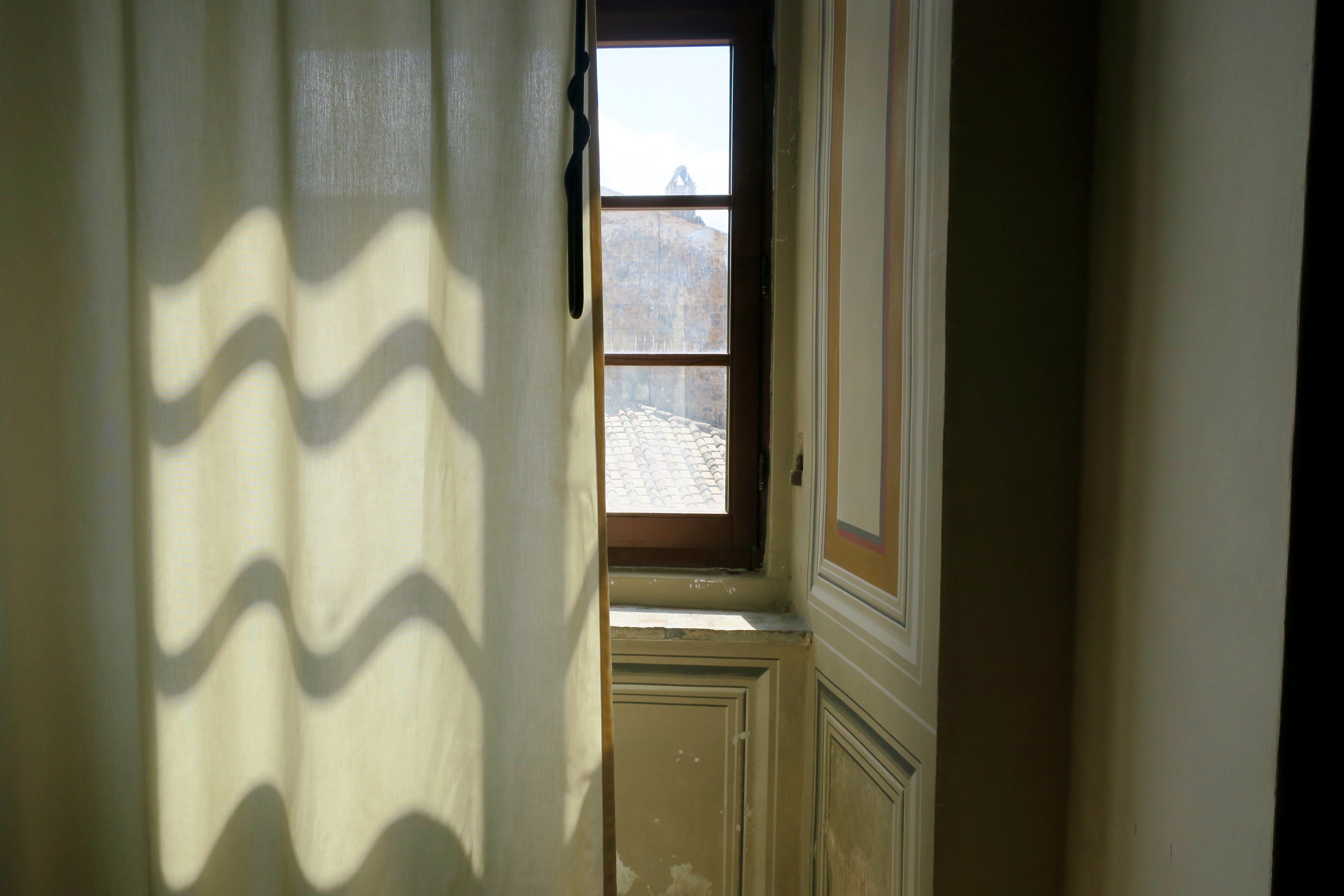 We walked through an open doorway into a large palazzo. It felt municipal and public but the offices were empty and there was no-one around. We wandered the corridors unchallenged, feeling slightly privileged but also quite lost. We climbed flights of stairs and walked through empty galleries without encountering anyone, wondering why and wherefore, until eventually we emerged back on the street.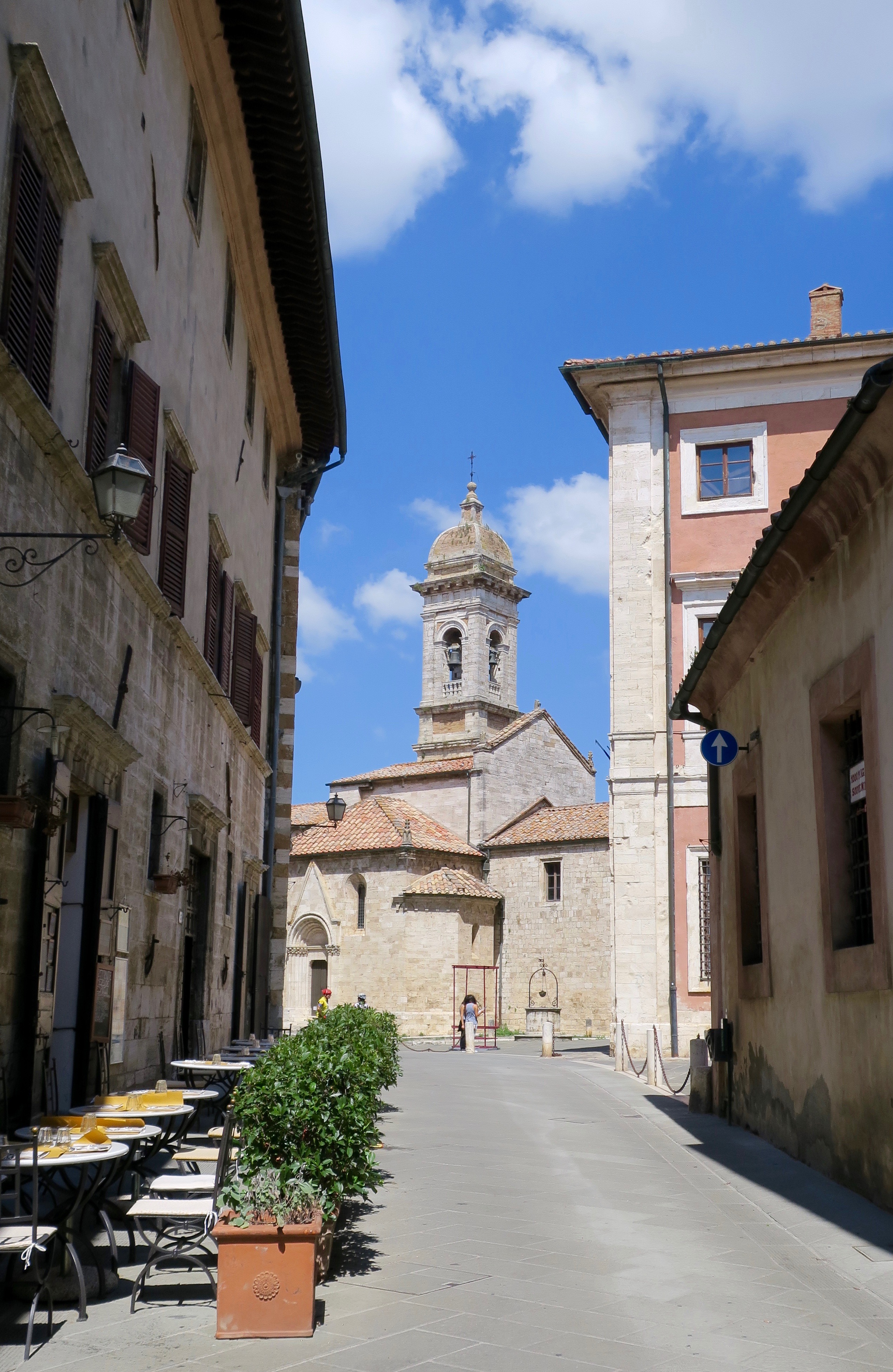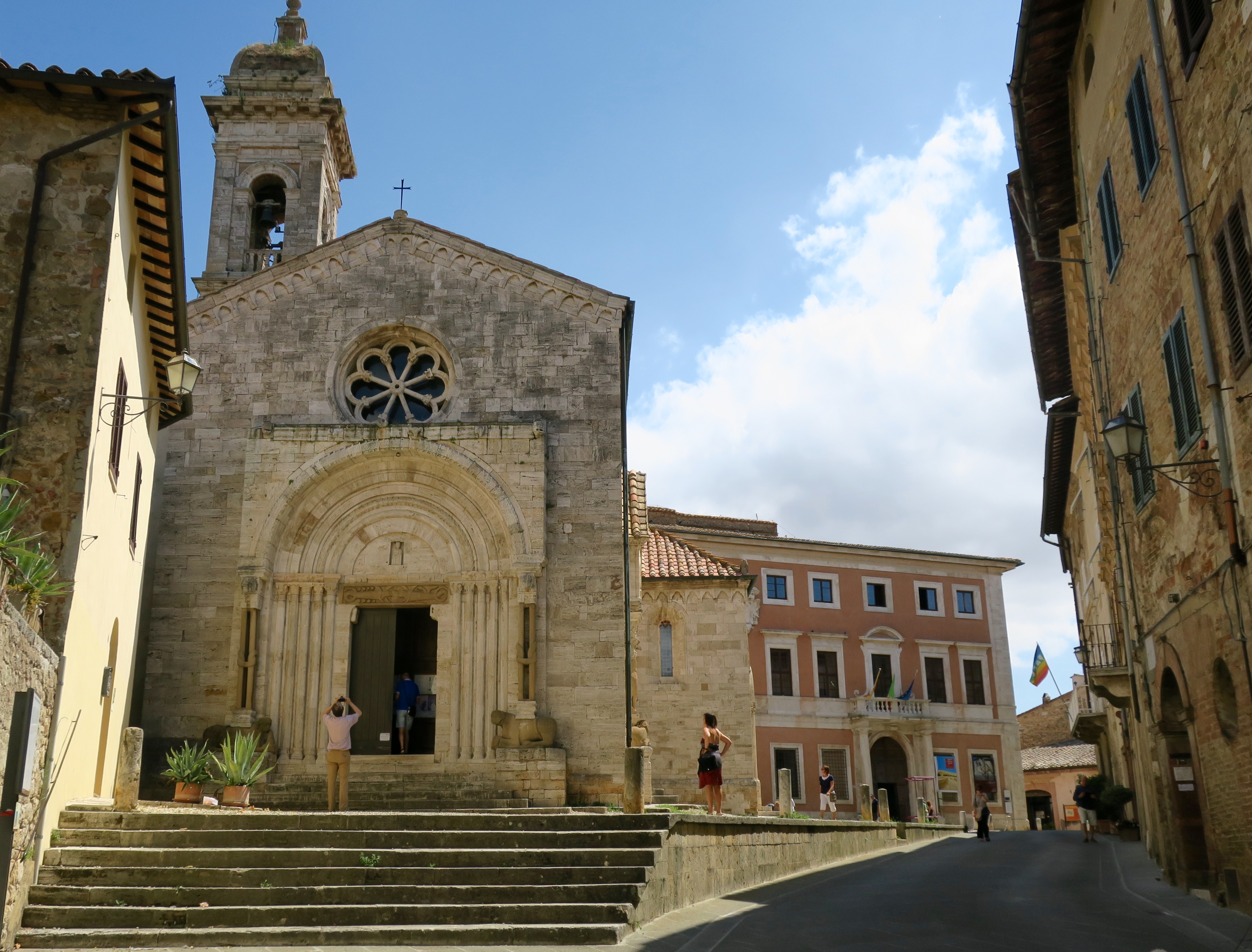 The Romanesque Collegiata was built in the 12th century on the site of an earlier church… The main entrance, beneath a large rose window… is the finest and most elaborate example of a Lombard portal in Sienese territory. It incorporates a frieze of strange animal heads and an arch above four slender clustered columns, tied together with a loop at their centre. These in turn have Lombard lions at their base. A sequence of inner arches surrounding the lunette with a little seated figure at the centre is supported on five thin columns with unusual capitals. The sandstone architrave has two splendid dragons.
Blue Guide Tuscany: Alta Macadam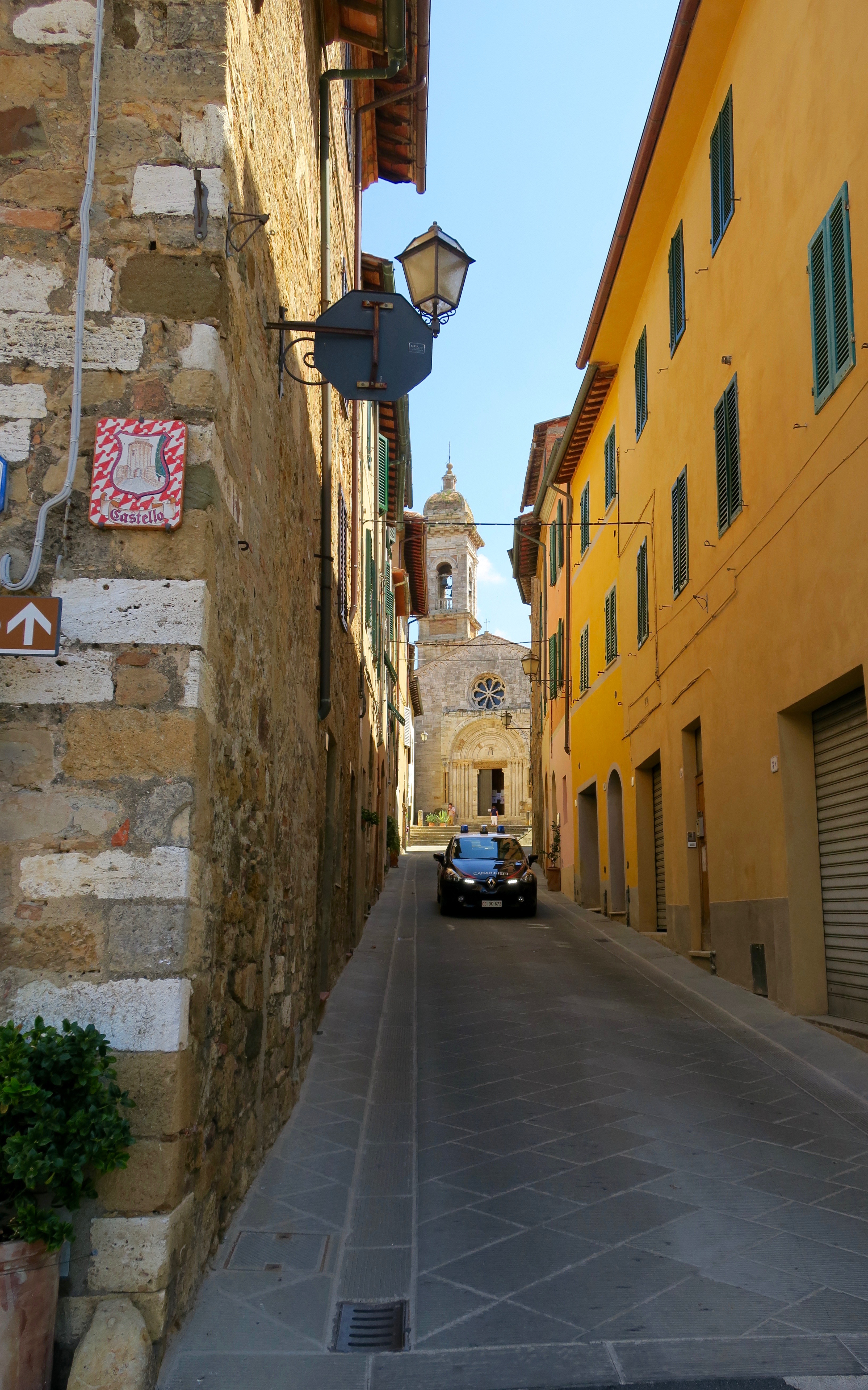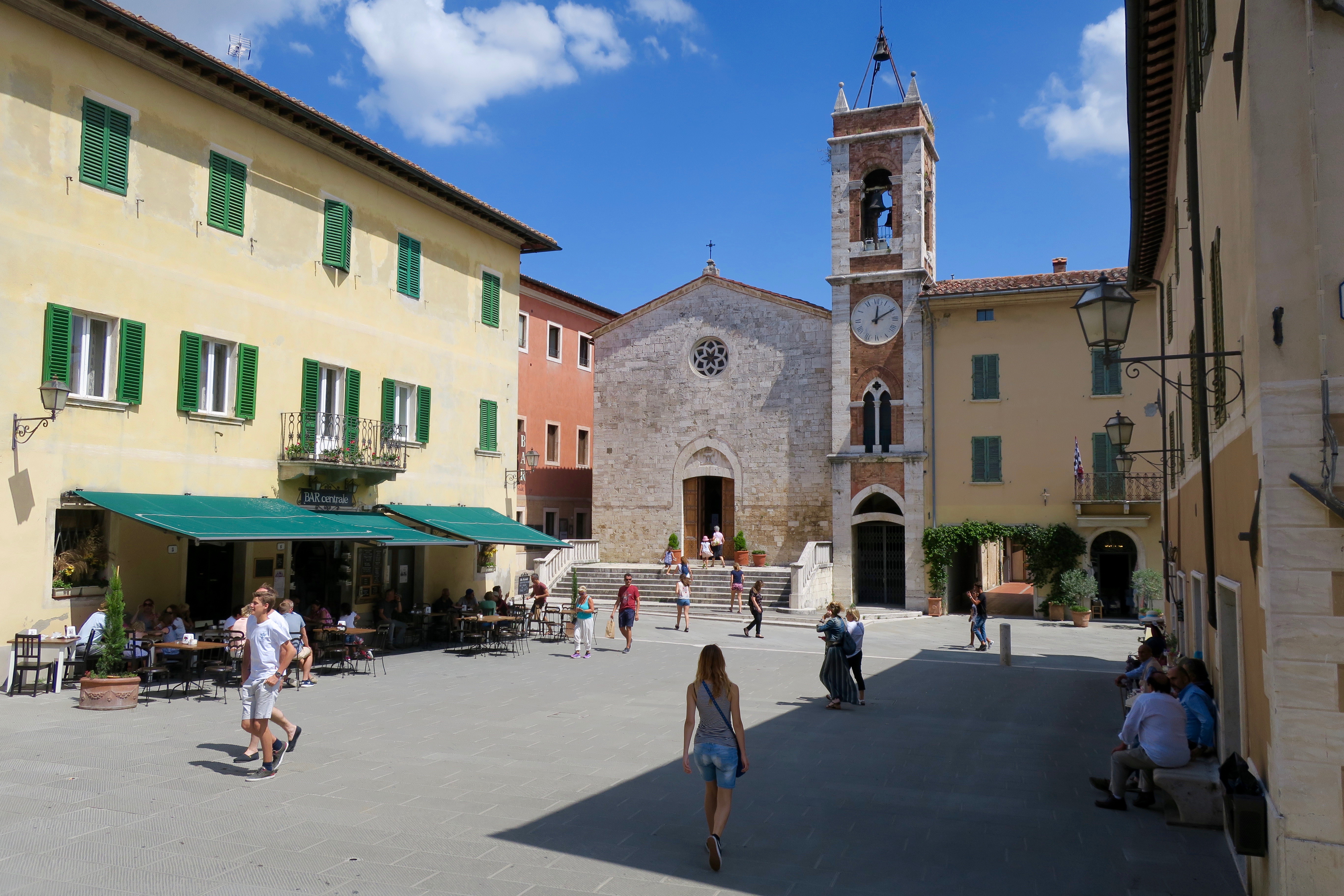 In the Piazza della Libertà stands the church of San Francesco, and behind us,
next to the Porta Nuova we found the entrance to the Horti Leonini gardens.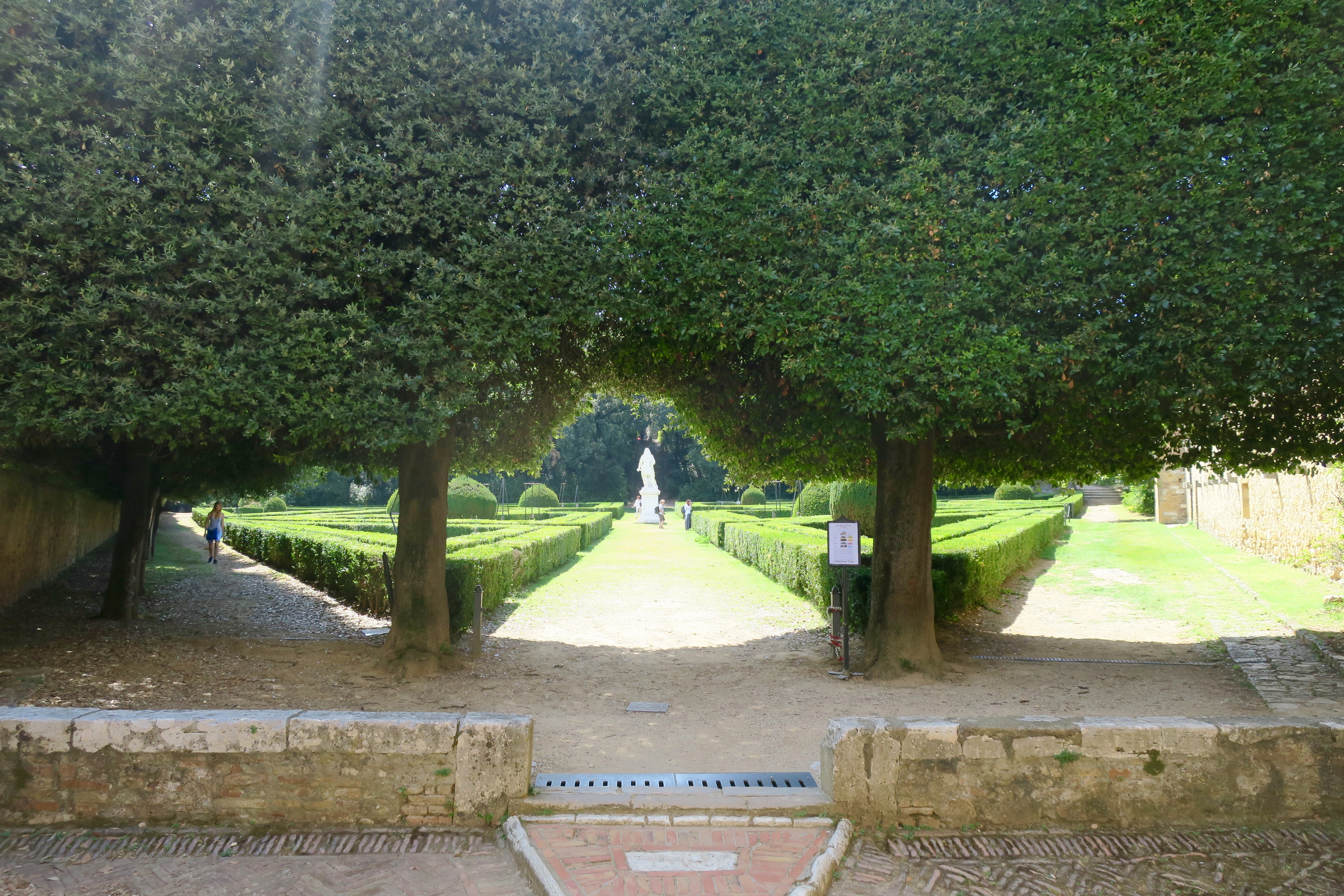 We were drawn into a network of clipped box hedges leading us to the boschetto,
an ilex wood where we climbed up to the town's ancient ramparts.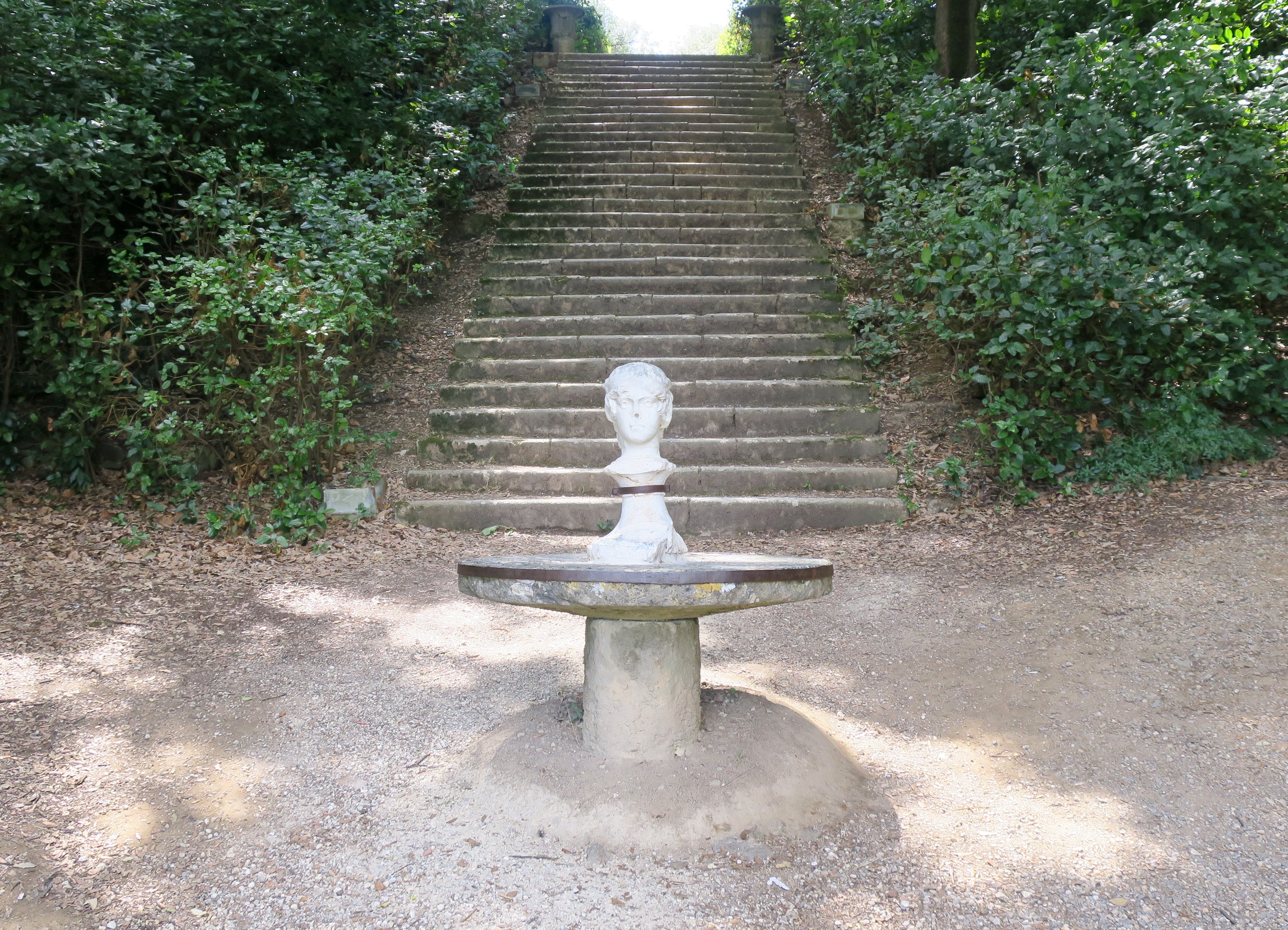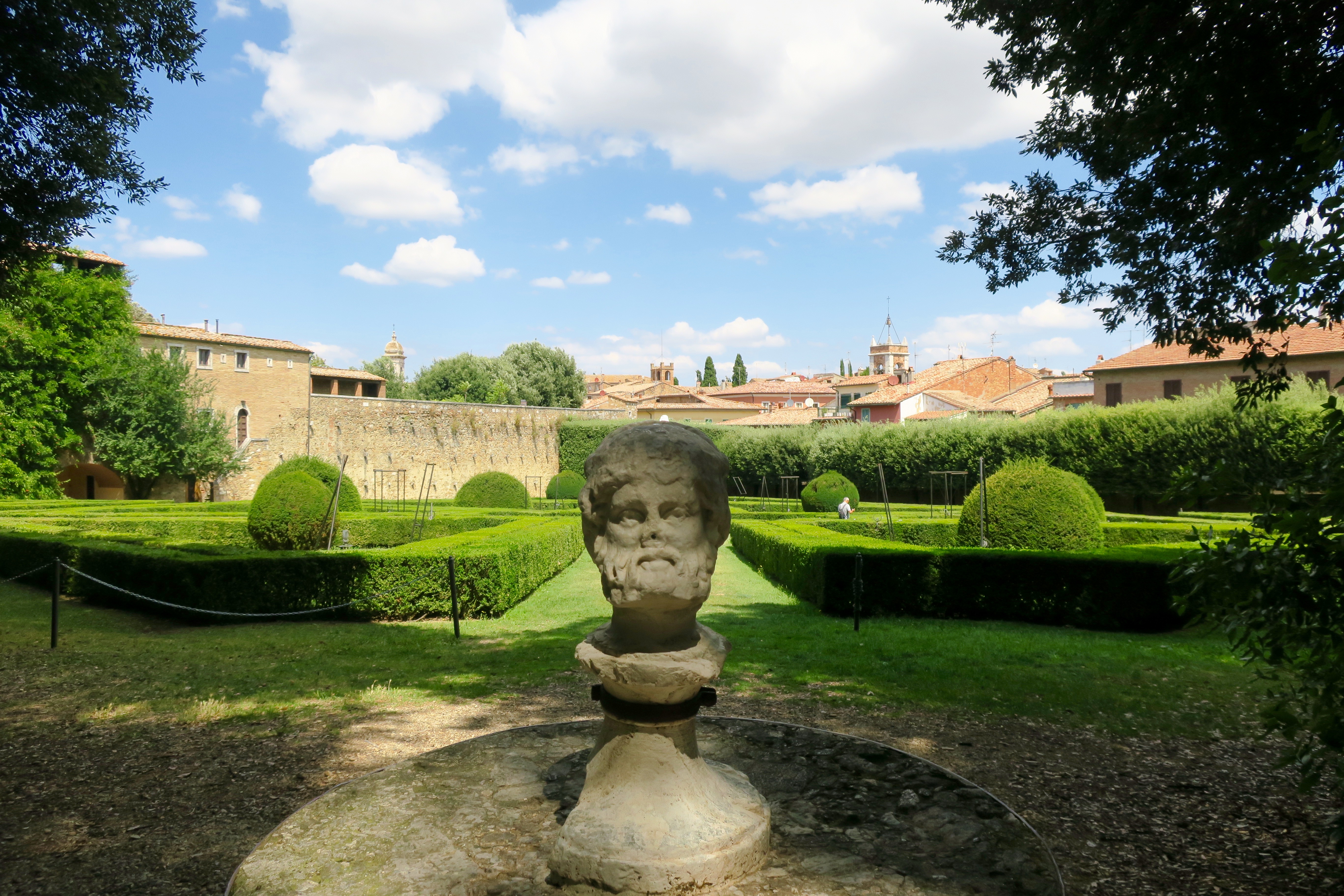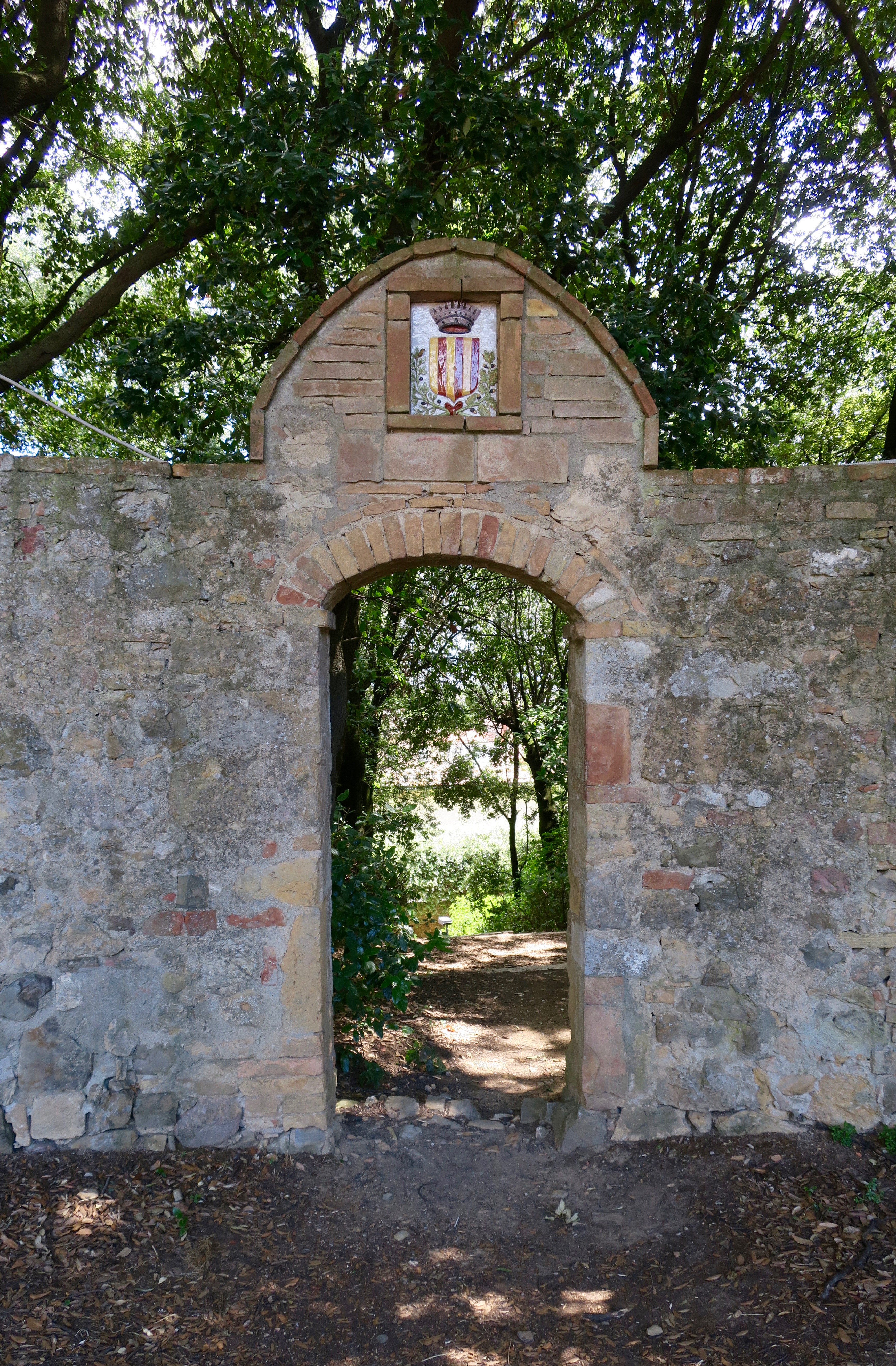 The gardens… are in an area once used as a resting place for pilgrims, and still retain a very special atmosphere of peace and tranquility. But they were not why we'd come. We had no reason to be here.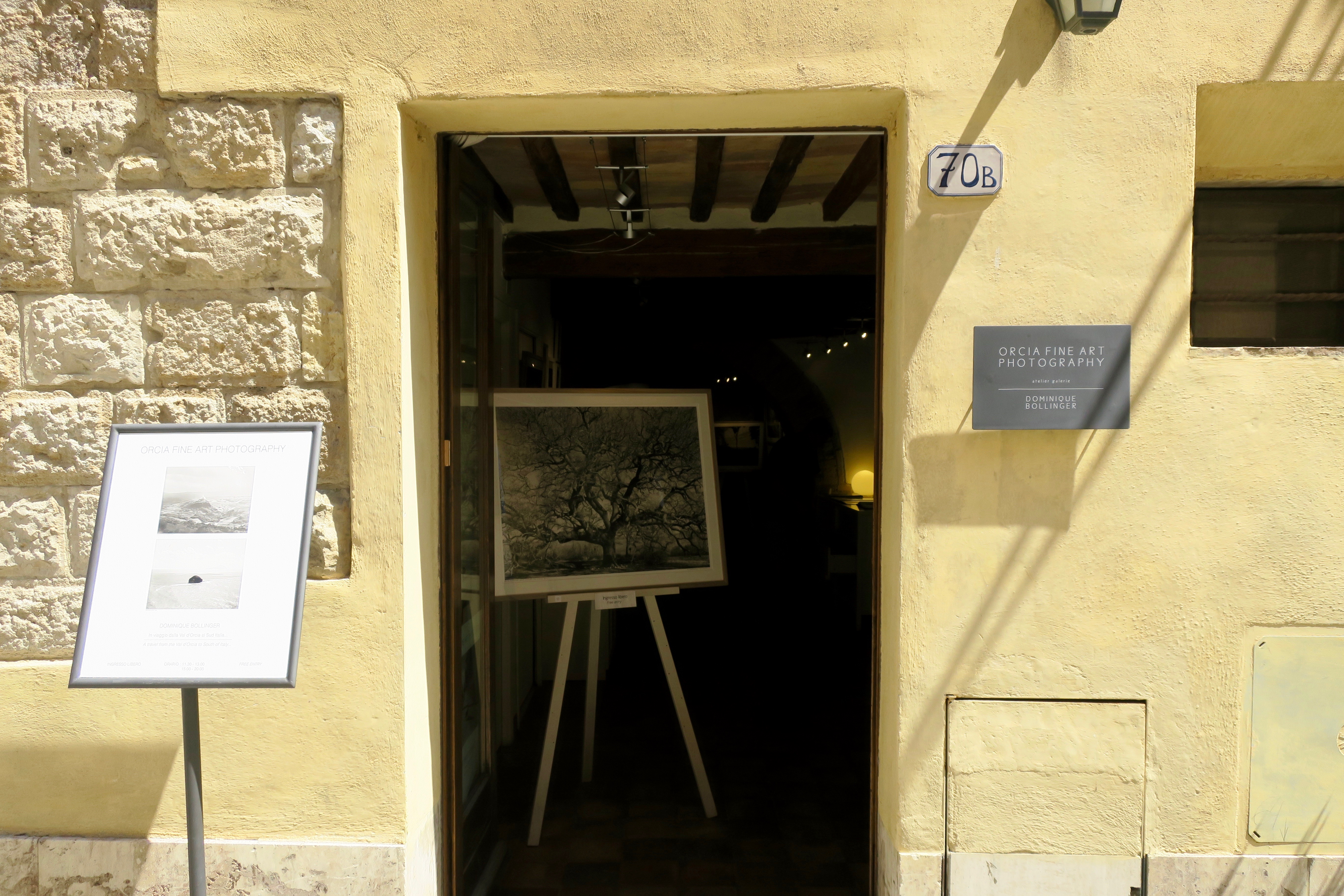 Until we saw this place, and we could have stayed all day. There was a majestic oak tree by the door
to welcome us into a small gallery of beautiful hand-printed photographs by Dominique Bollinger.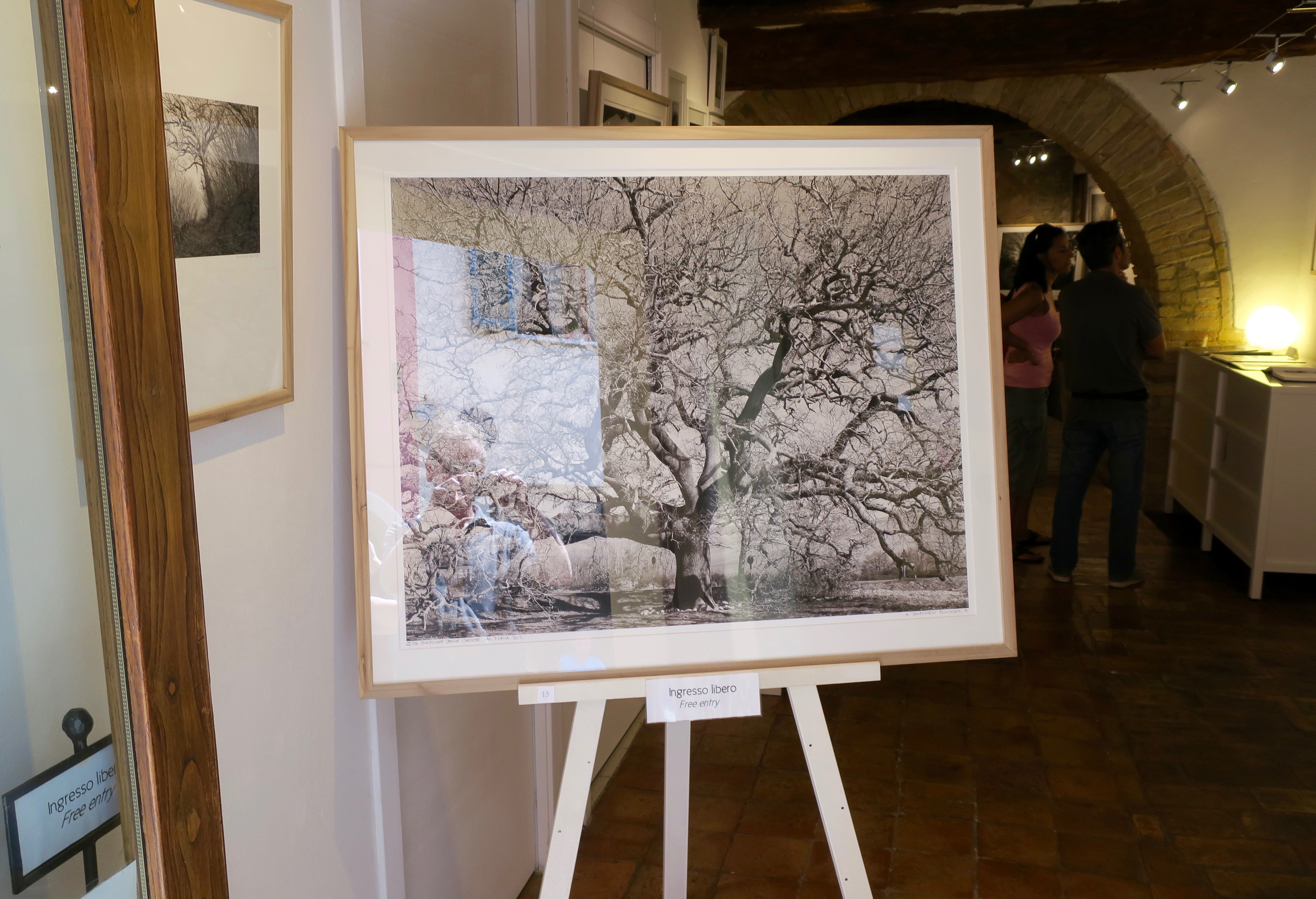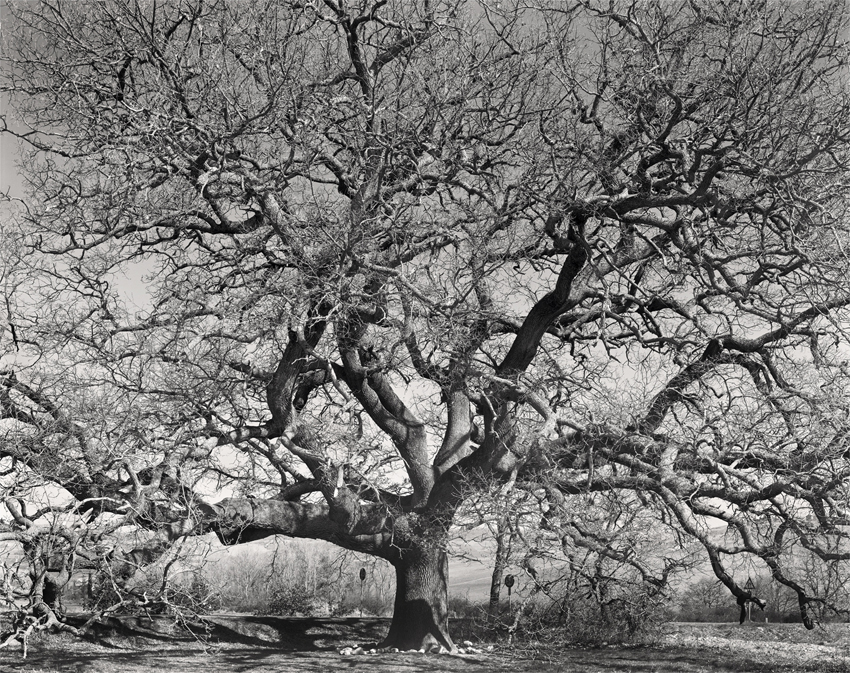 Quercione delle Checche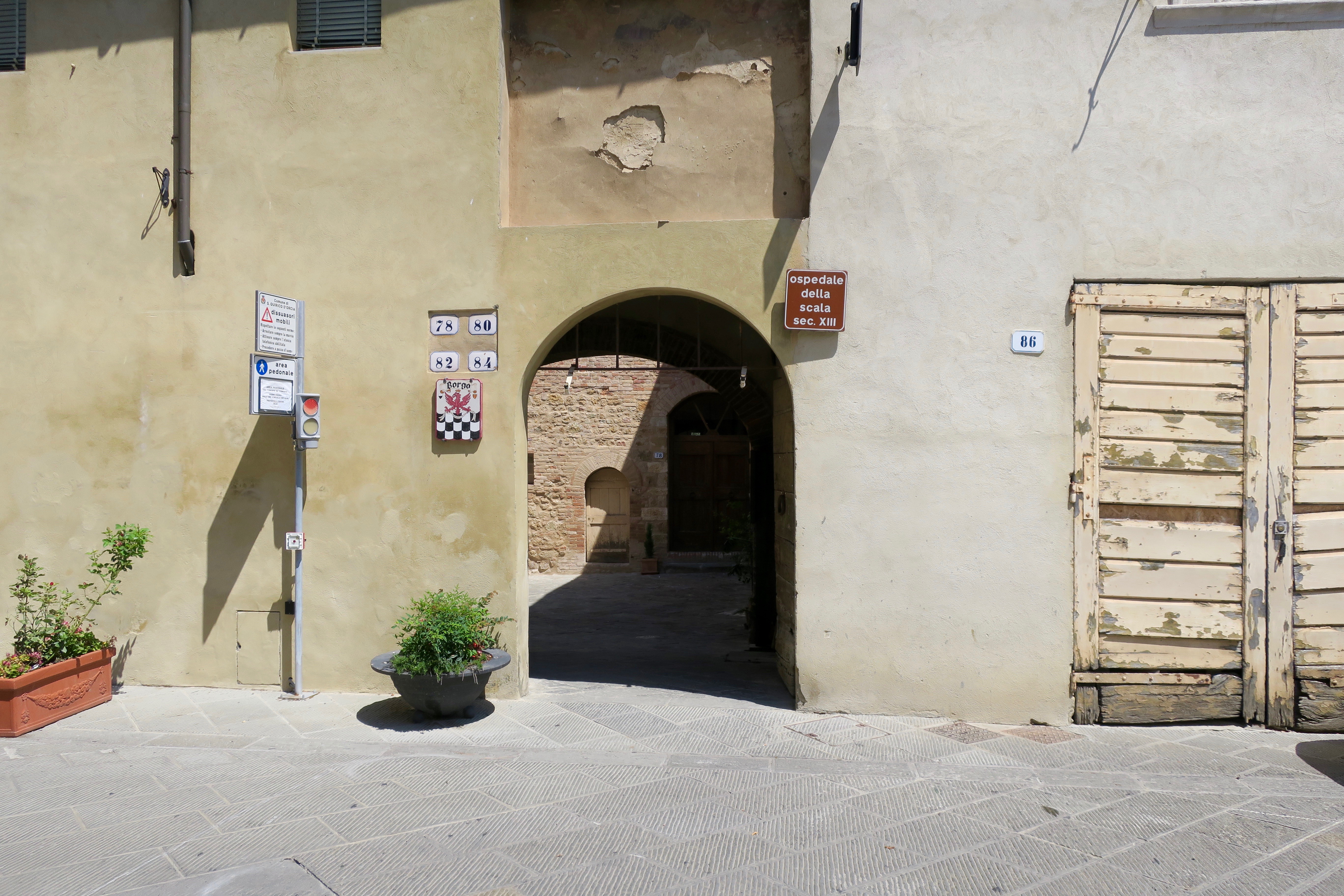 Eventually we moved on but I carried that tree with me.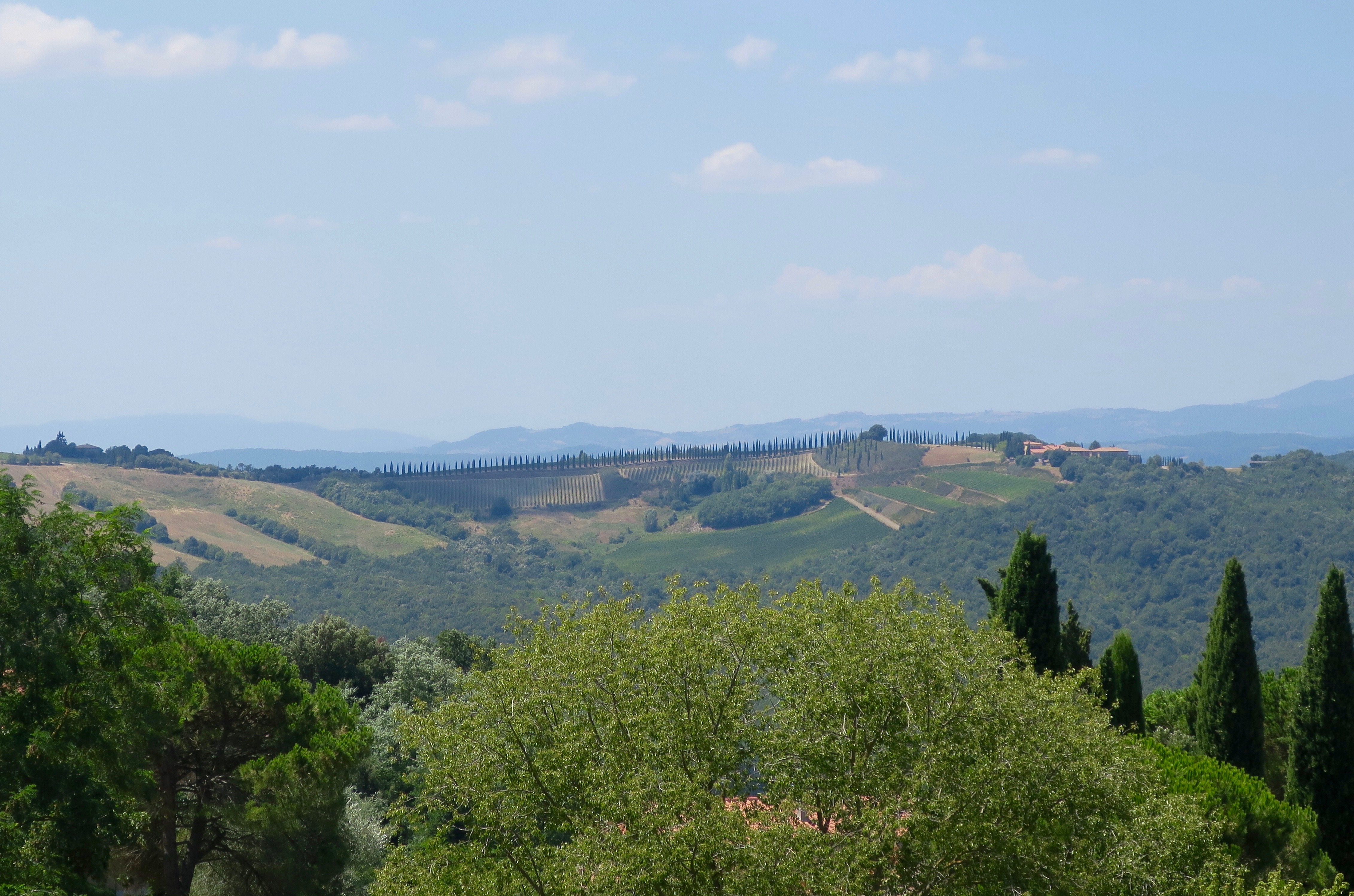 We saw many more places that day, classic Tuscan landscapes of rolling hills and cypress avenues.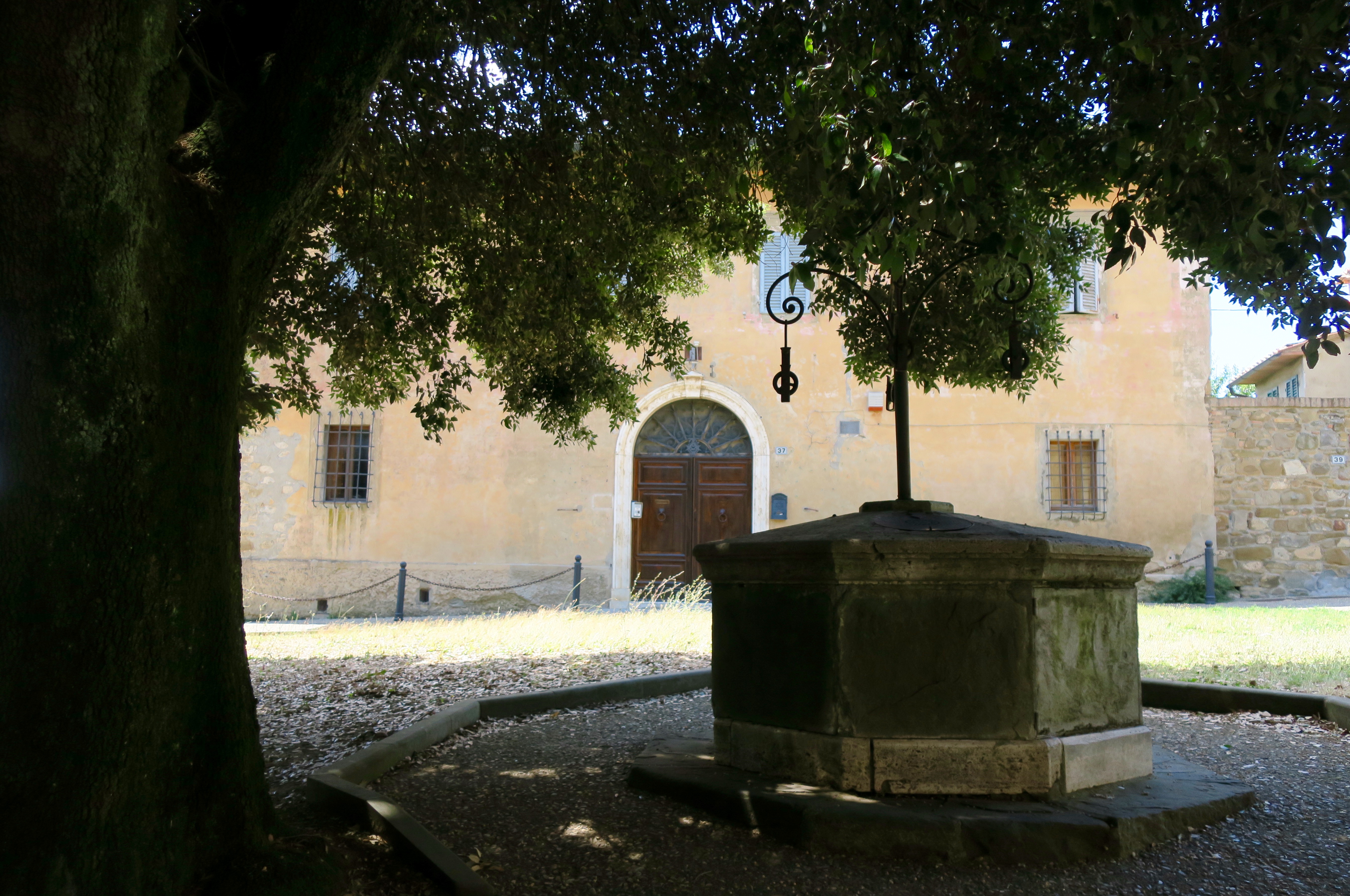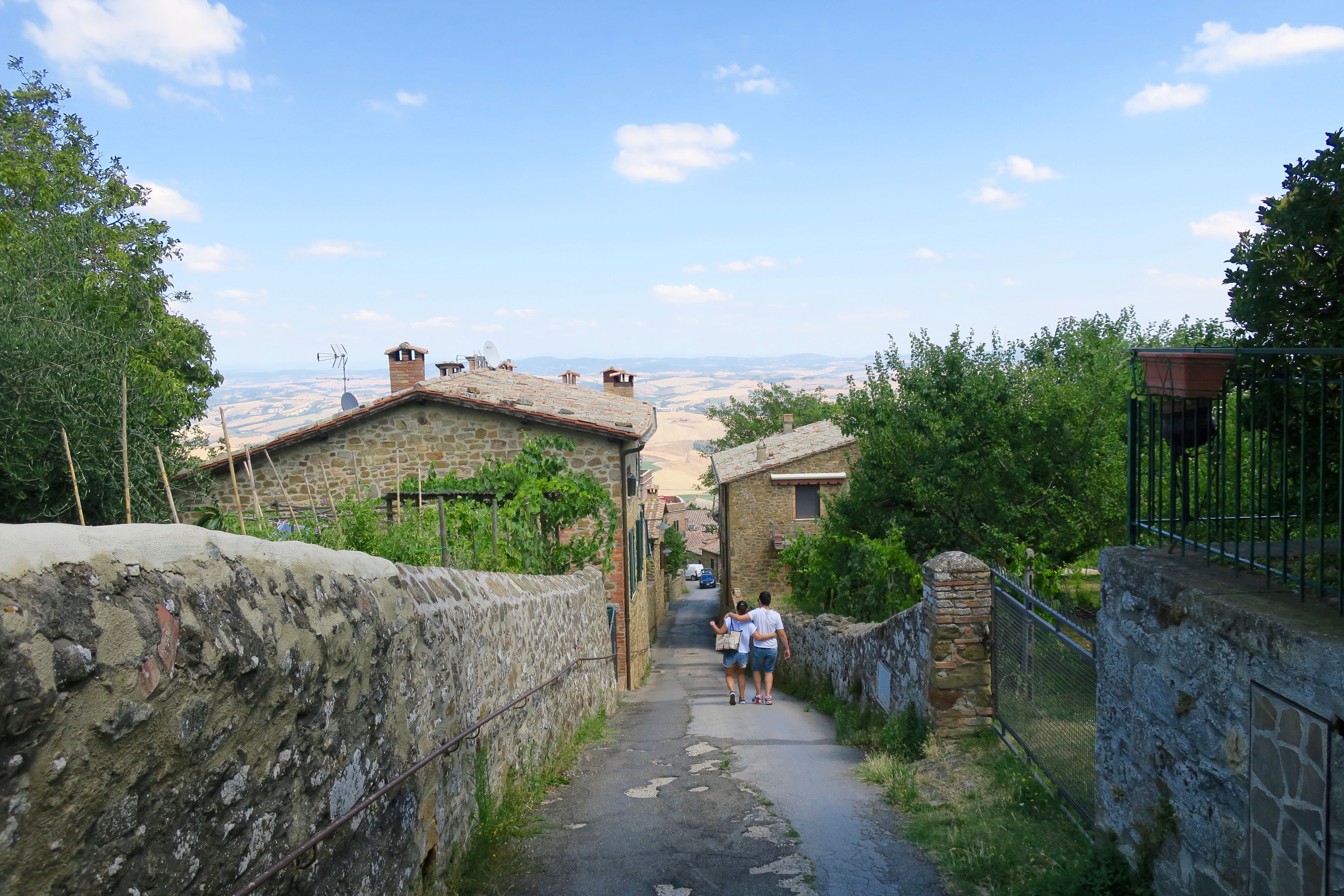 We drifted further west and found ourselves in Montalcino, but didn't really get the hang of it.
Maybe we came at it from the wrong direction, maybe we should have drunk the wine.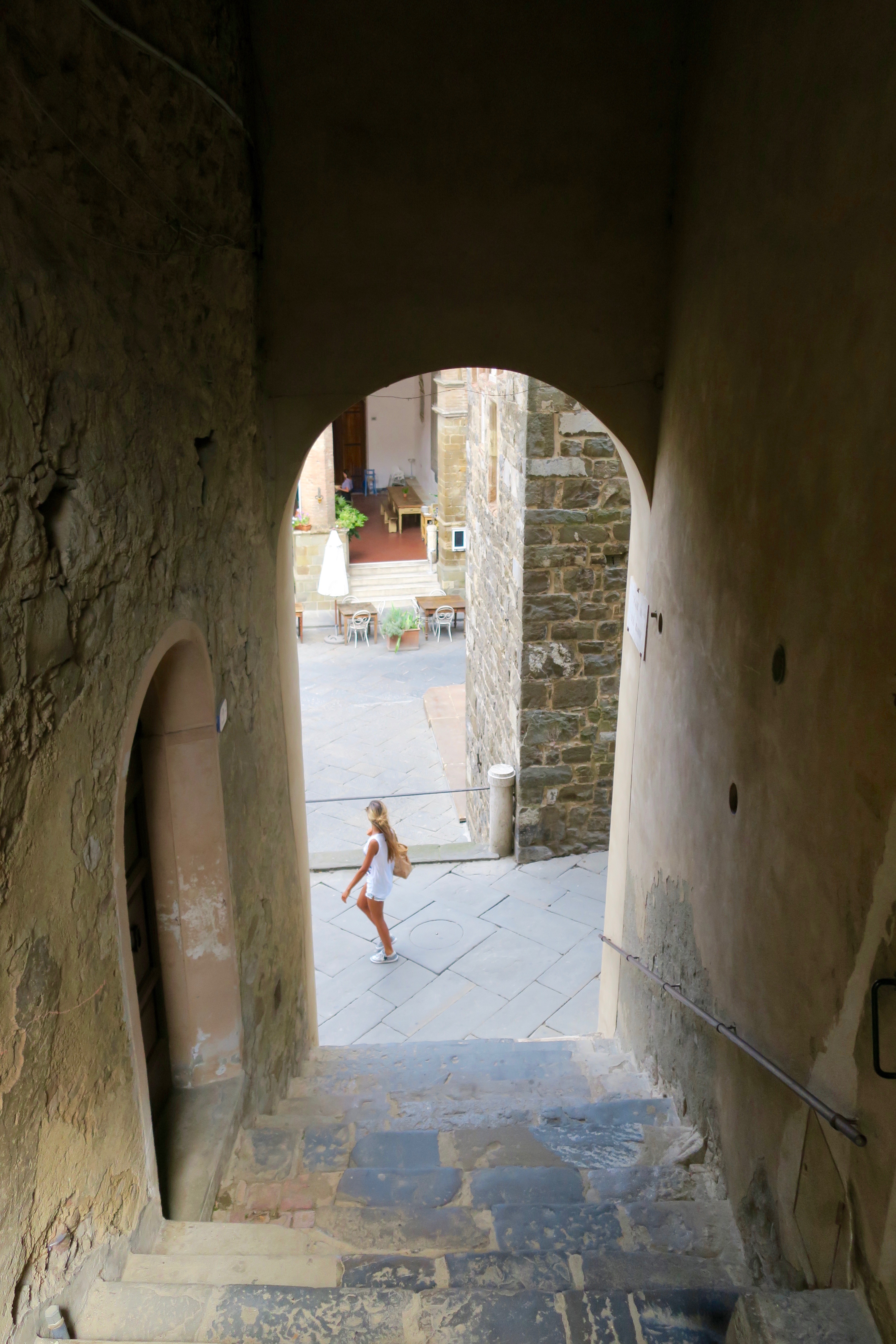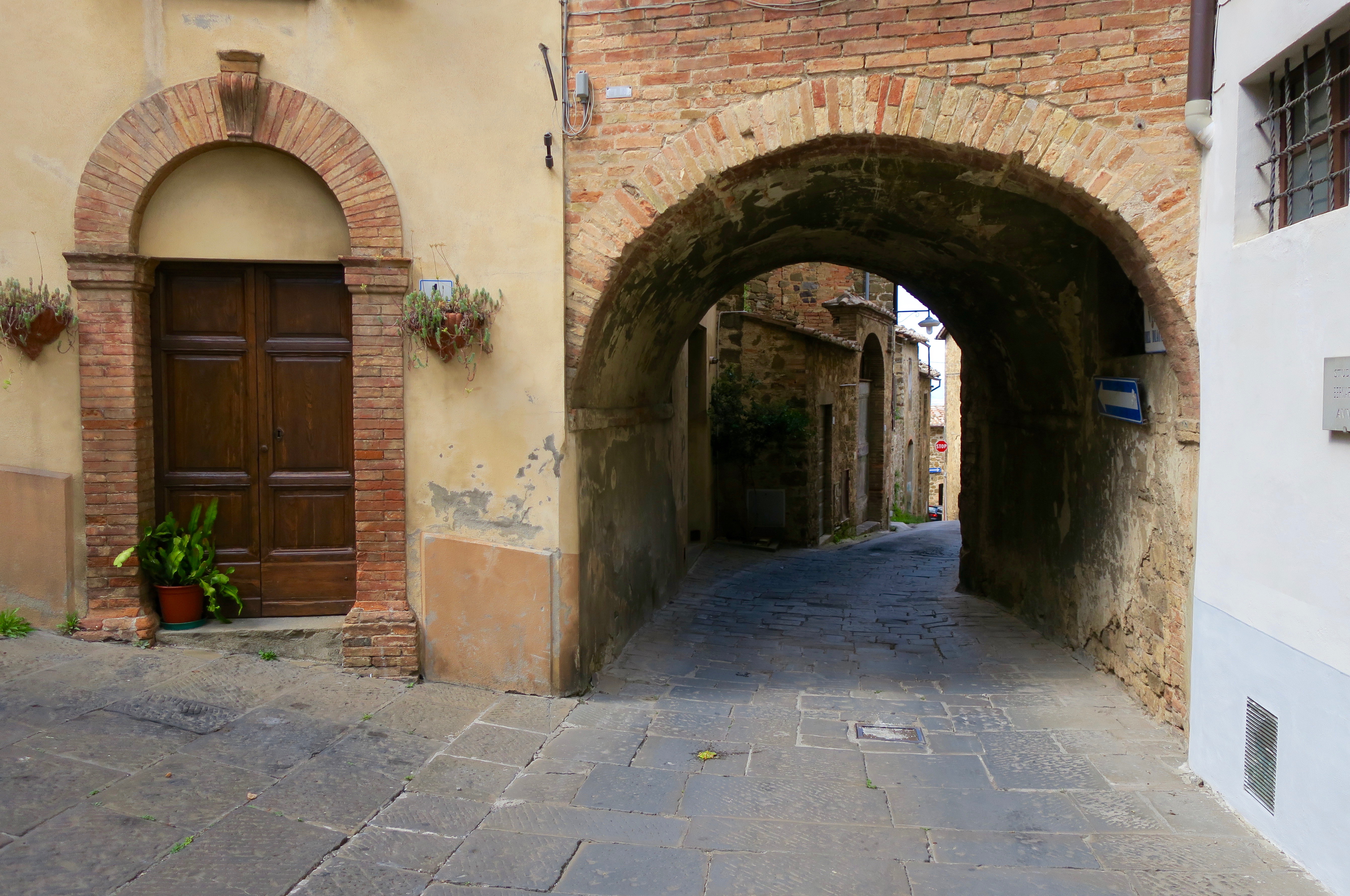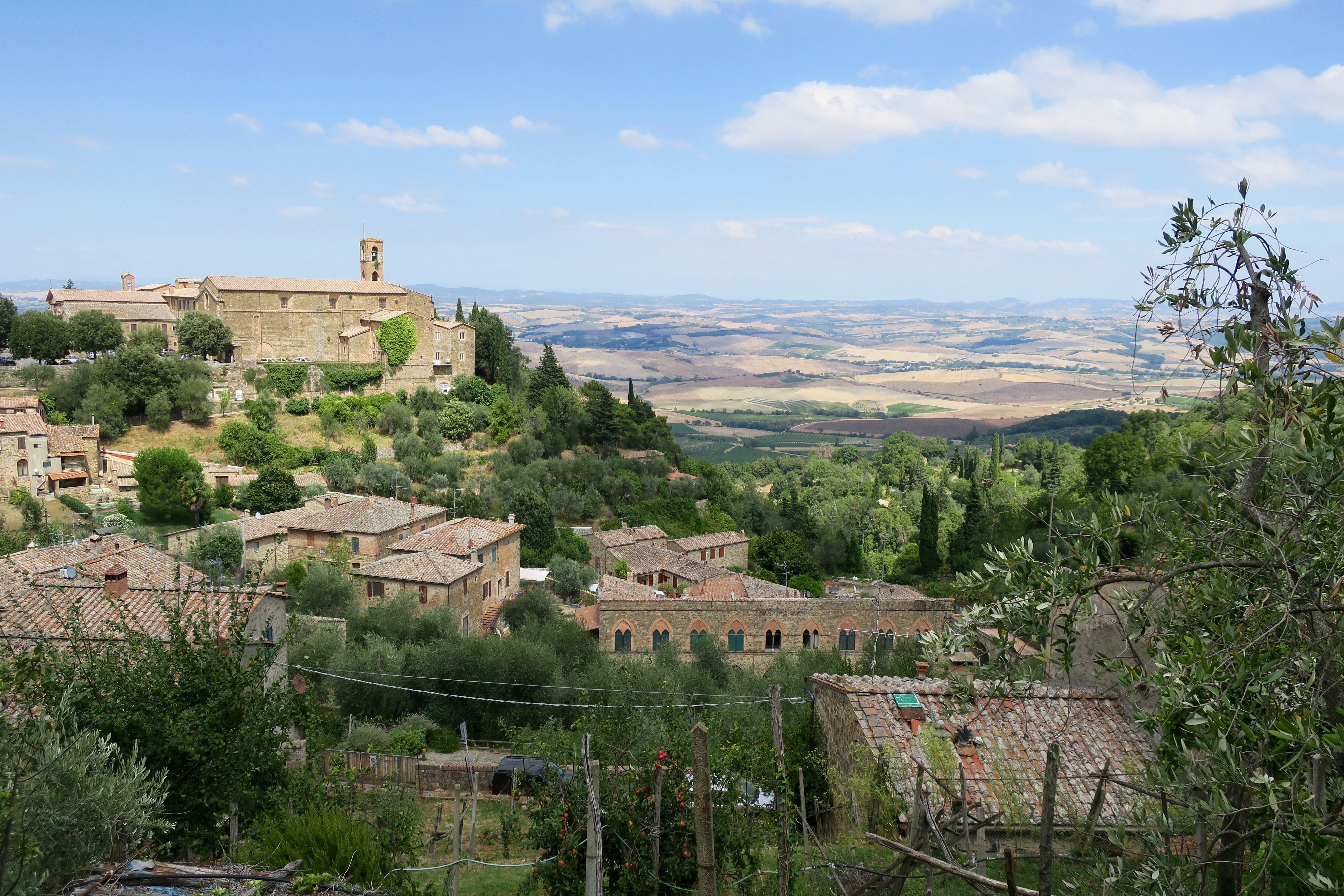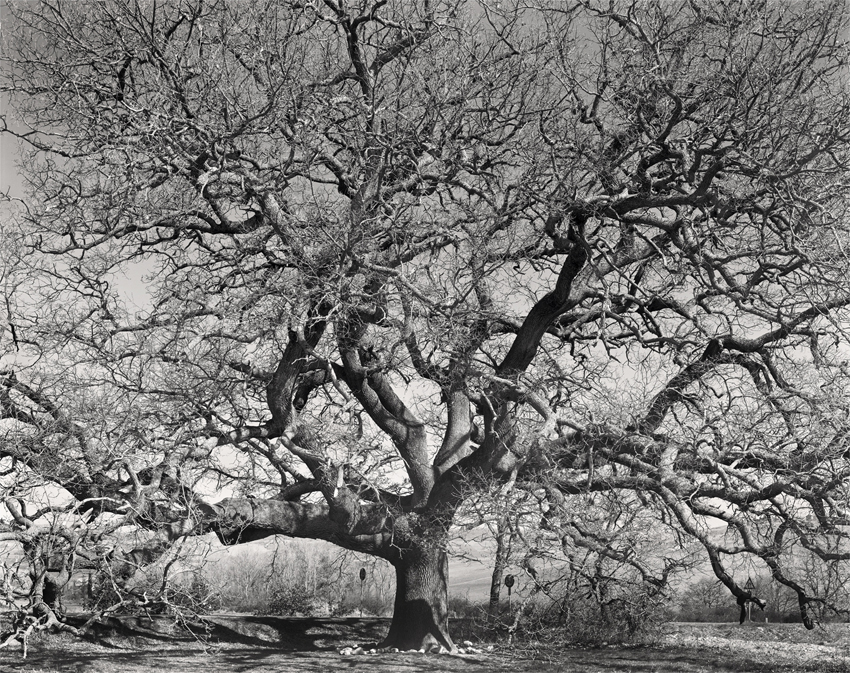 I just kept coming back to that fantastic oak tree. It had captured my imagination and I was caught in its branches like a fly in a spider web. I had a photograph but I needed to discover the tree for myself.