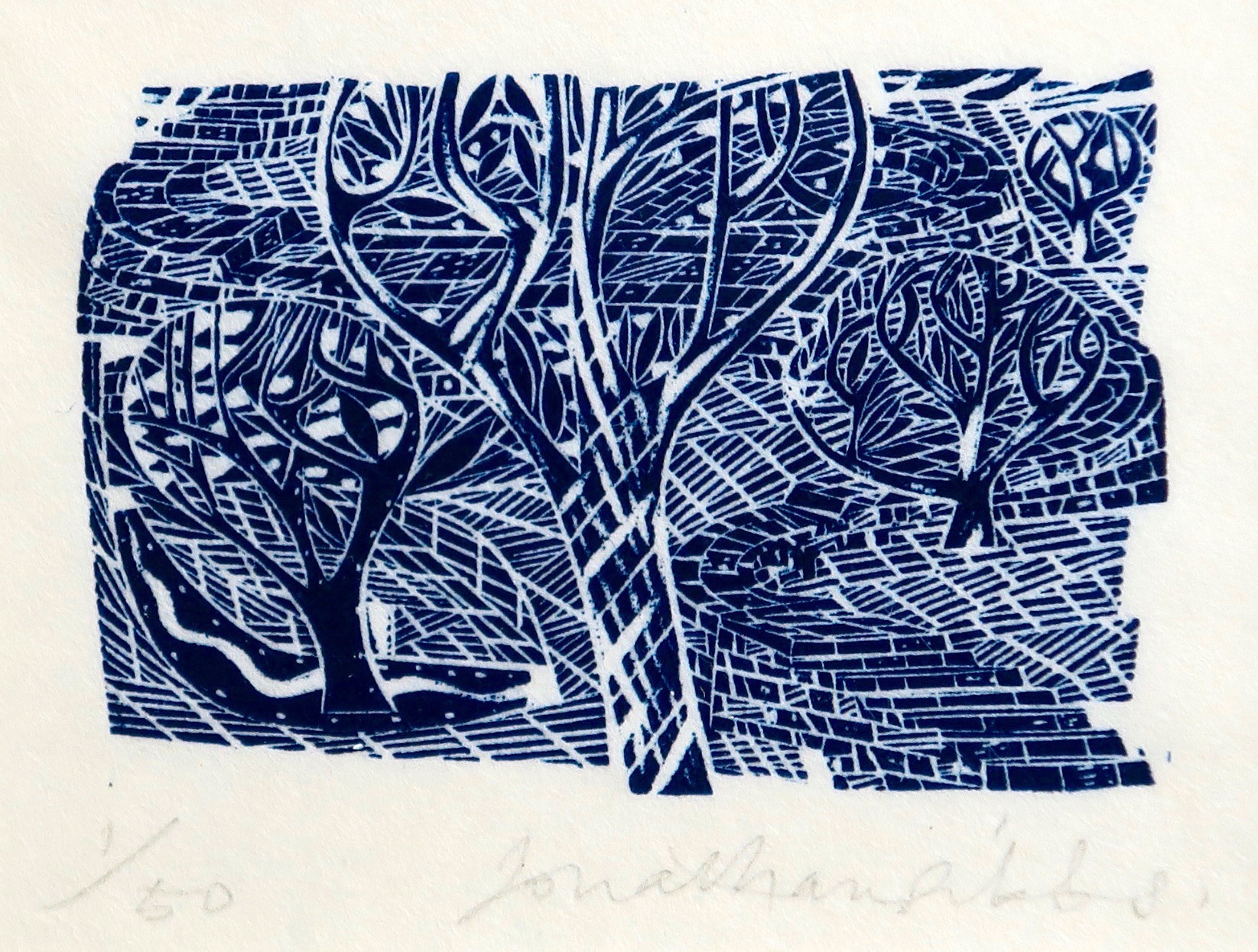 This richly textured puzzle-picture wood engraving is not much bigger than a large postage stamp but it is crammed full of intriguing detail. A stepped path winds through a grove of trees amid a cultivated chaos of cross-hatched herring-bone earth. How is it possible to get so much into so little? This tiny concentrated memento is a leitmotif for our July window display – To The Jade Emperor's Mountain and other works by Jonathan Gibbs.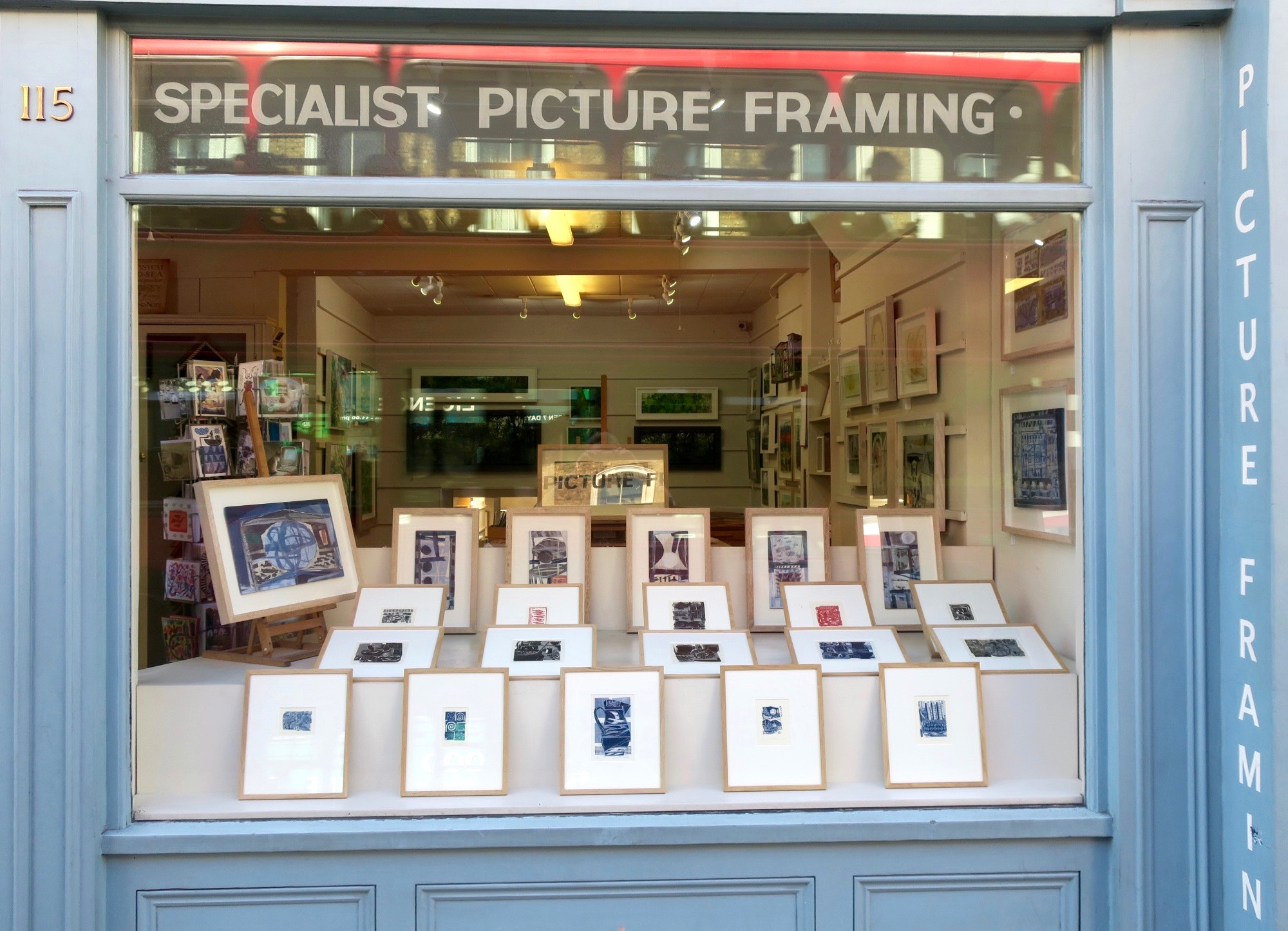 Jonathan Gibbs lectures at the University of Edinburgh, where the Illustration Programme contains a wide range of UK and international students amongst whom there have been a small but consistent number of Chinese students.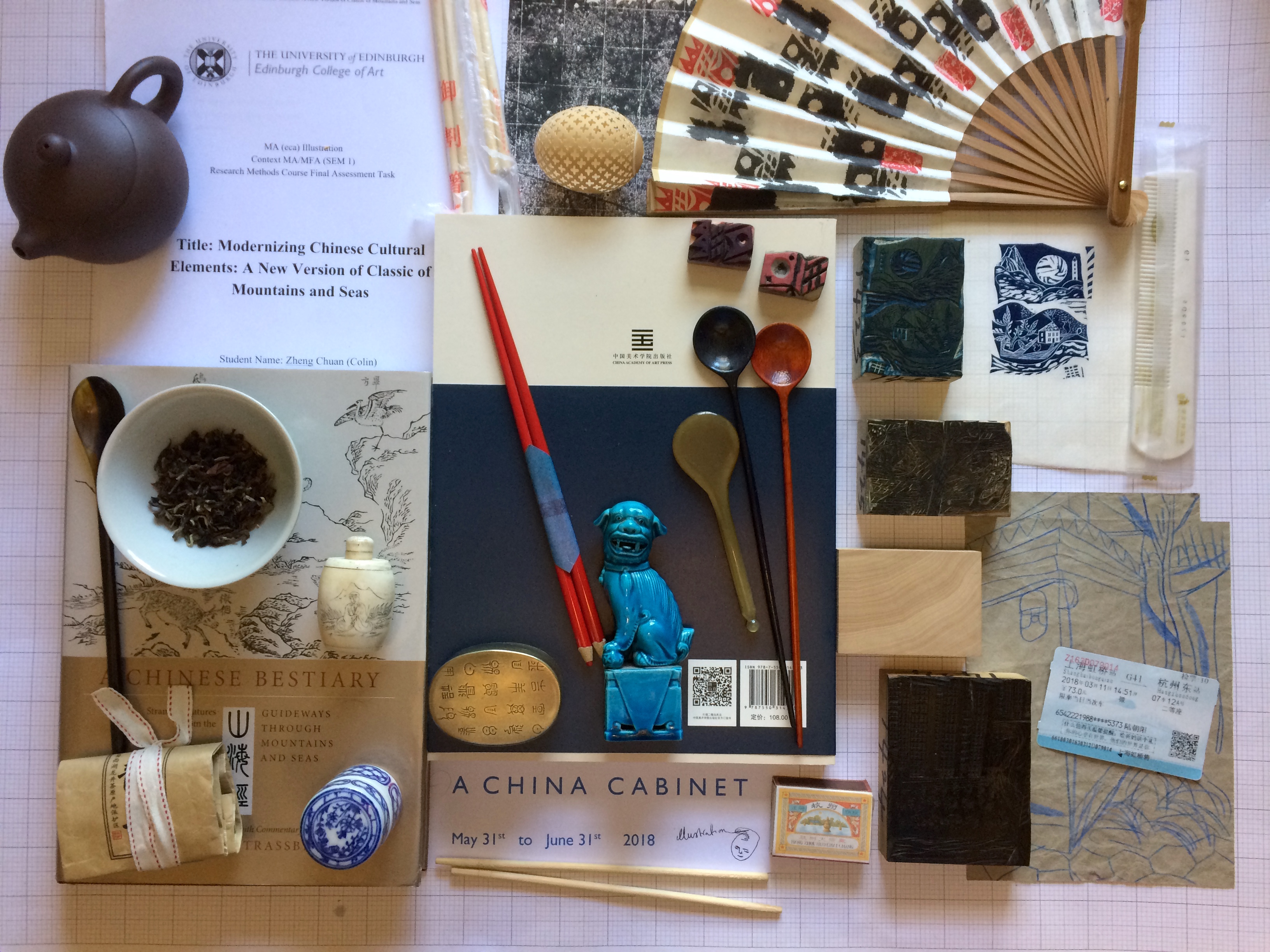 One of these was Zheng Chuan, a postgraduate in 2014 who wrote his dissertation on the Classic of Mountains & Seas or Shan Hai Jing. This coincided with some of Jonathan's research and pictorial interests at that time and he had greatly admired early Chinese woodcuts in the Department of Prints and Drawings at the British Museum. Examples of these are reminiscent of Edward Lear as well as Hilaire Belloc, or Hugh Lofting's illustrations for Dr Doolittle. However, their strangeness and surreal character is from another time and distant culture. The Shan Hai Jing also includes woodcut illustrations of landscape and the elements as well as depictions of extraordinary and mythical beasts. It happened that Zheng Chuan's dissertation was inspiring and prescient, leading towards Jonathan's sabbatical from the University that involved an exploration of riverine themes in art & literature.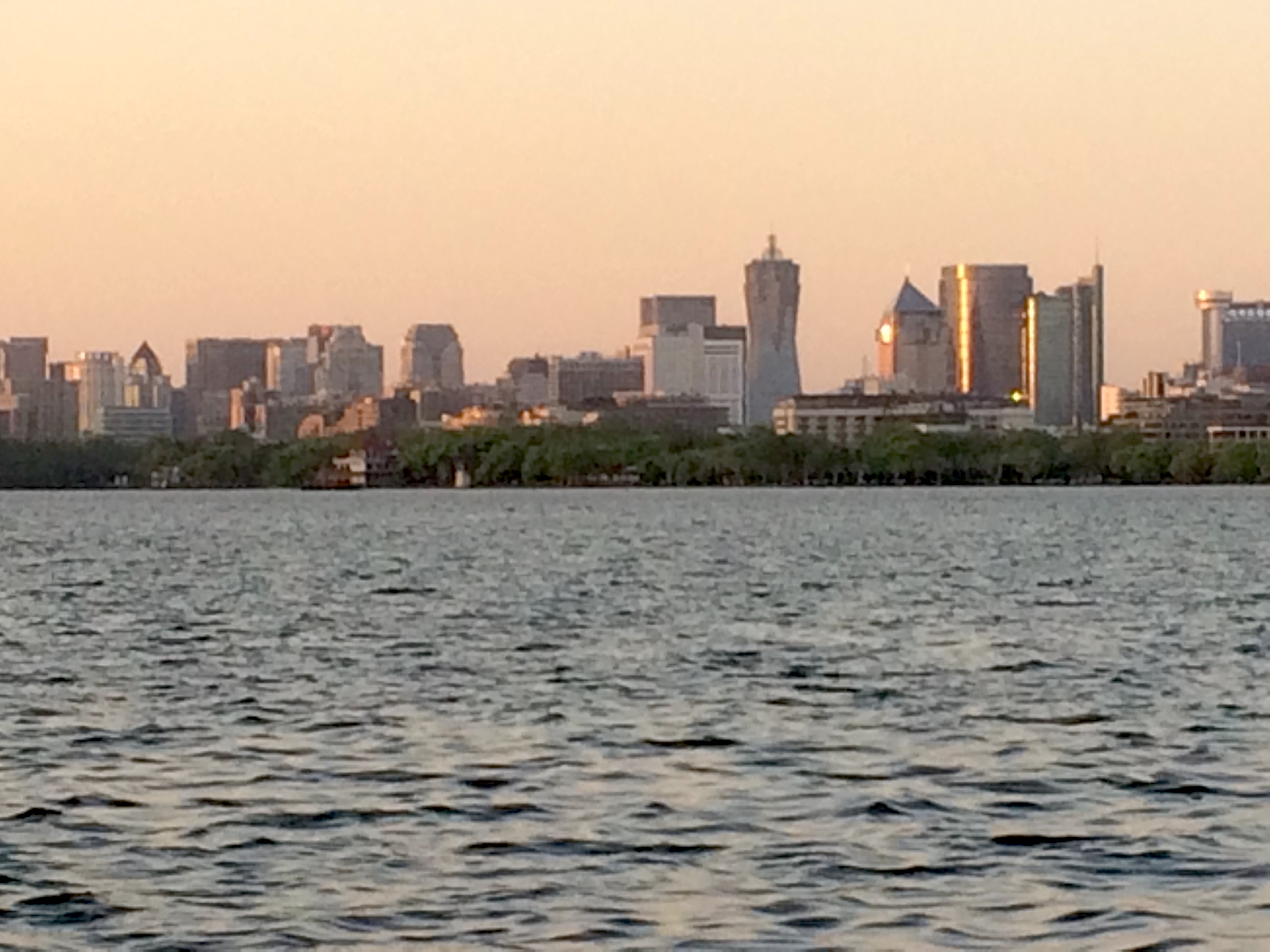 Later, in March 2018, Jonathan travelled to Hangzhou to spend a month's academic residency at the China Academy of Art.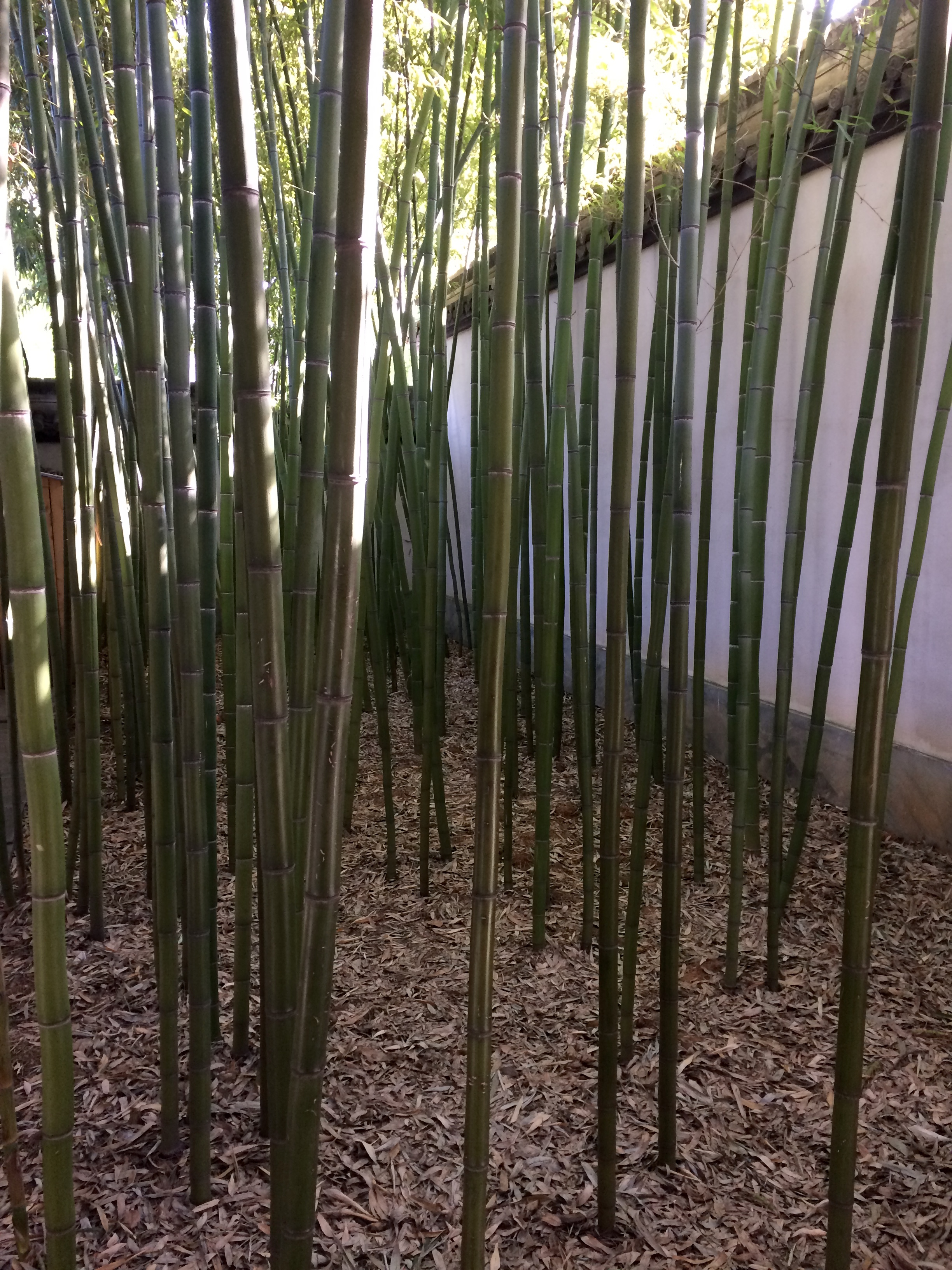 Stone Museum, Hangzhou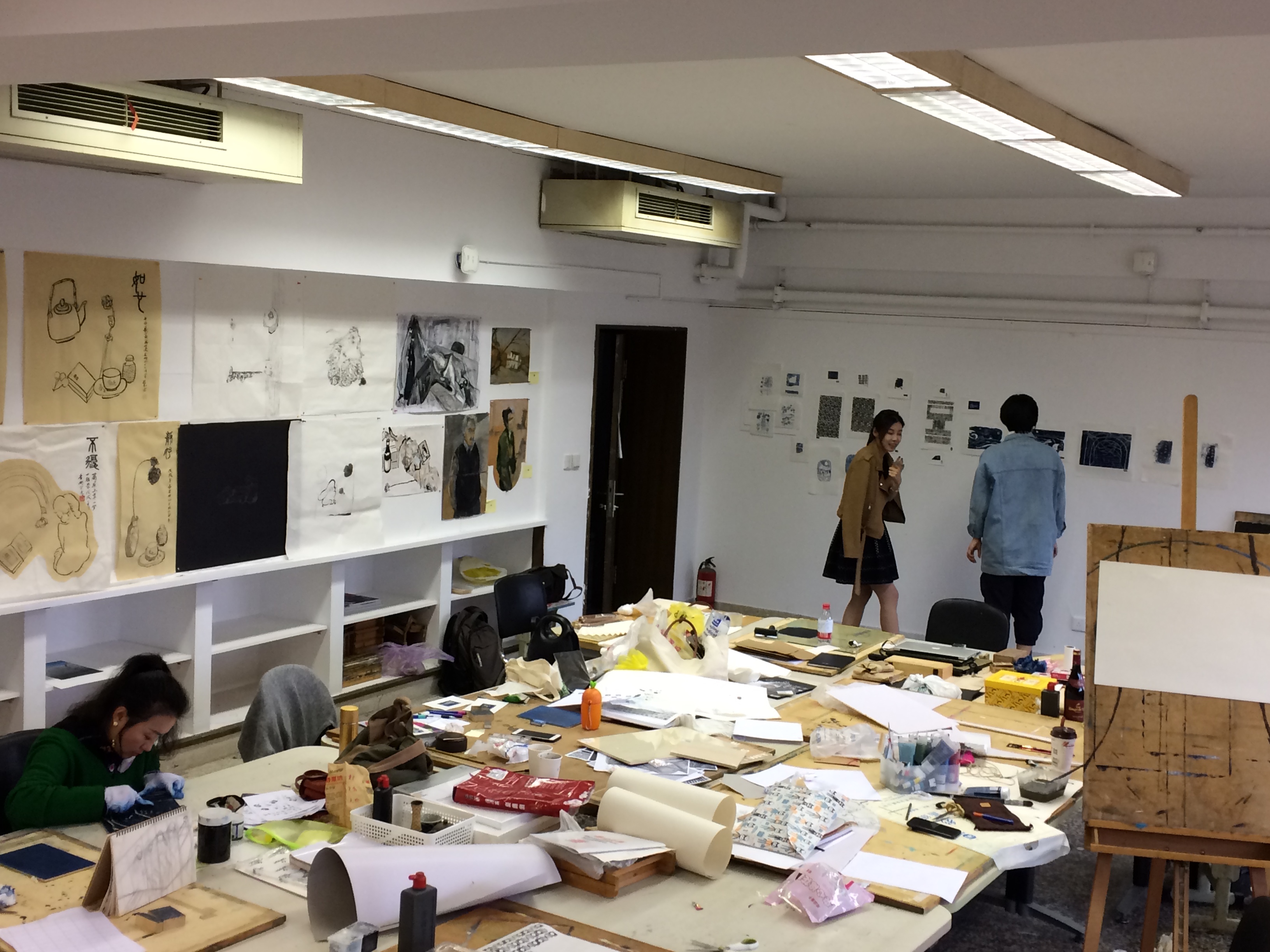 Wood engraving class at China Academy of Art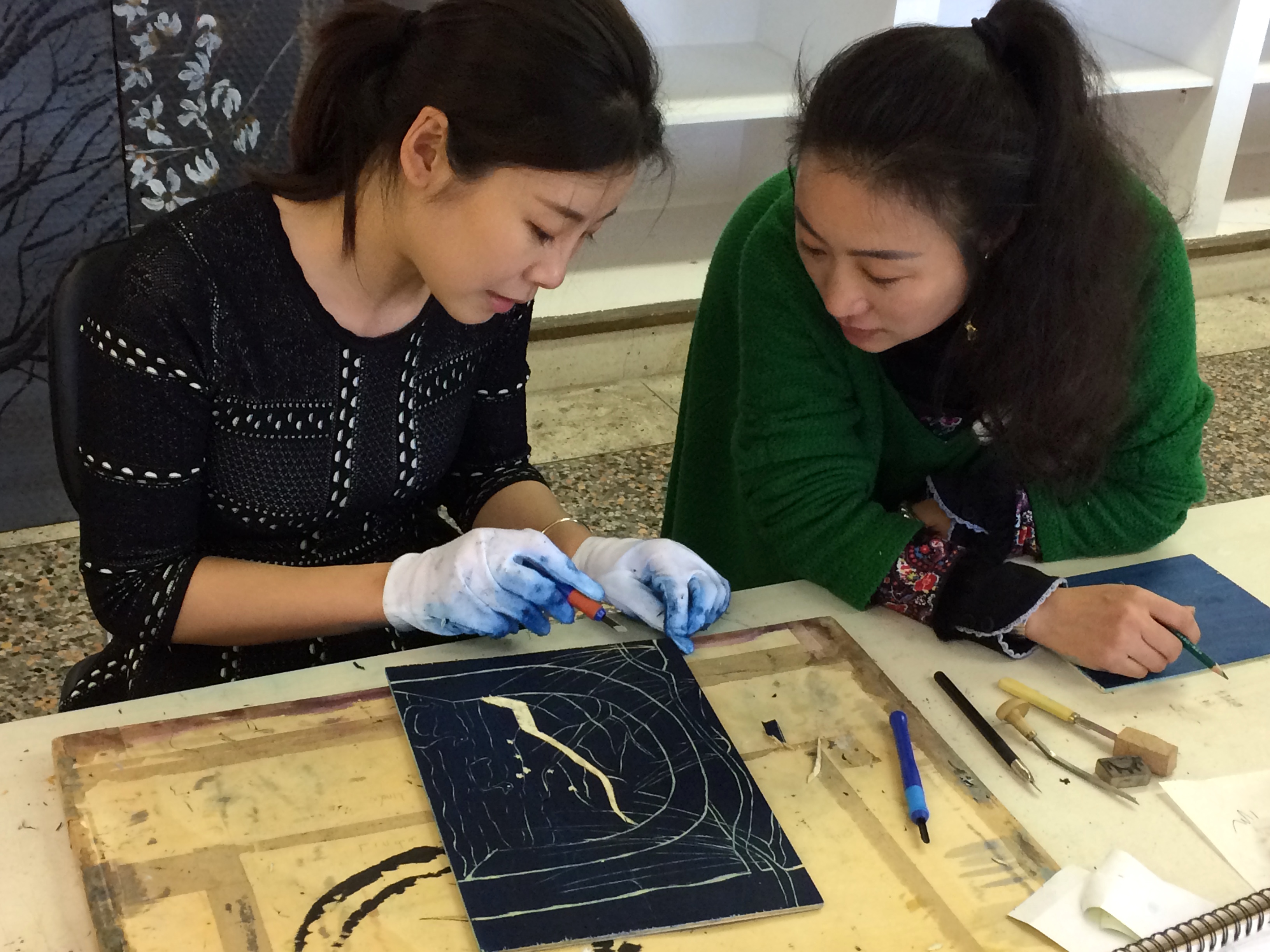 At China Academy of Art he worked with students on observational and location drawing, pattern making and wood engraving.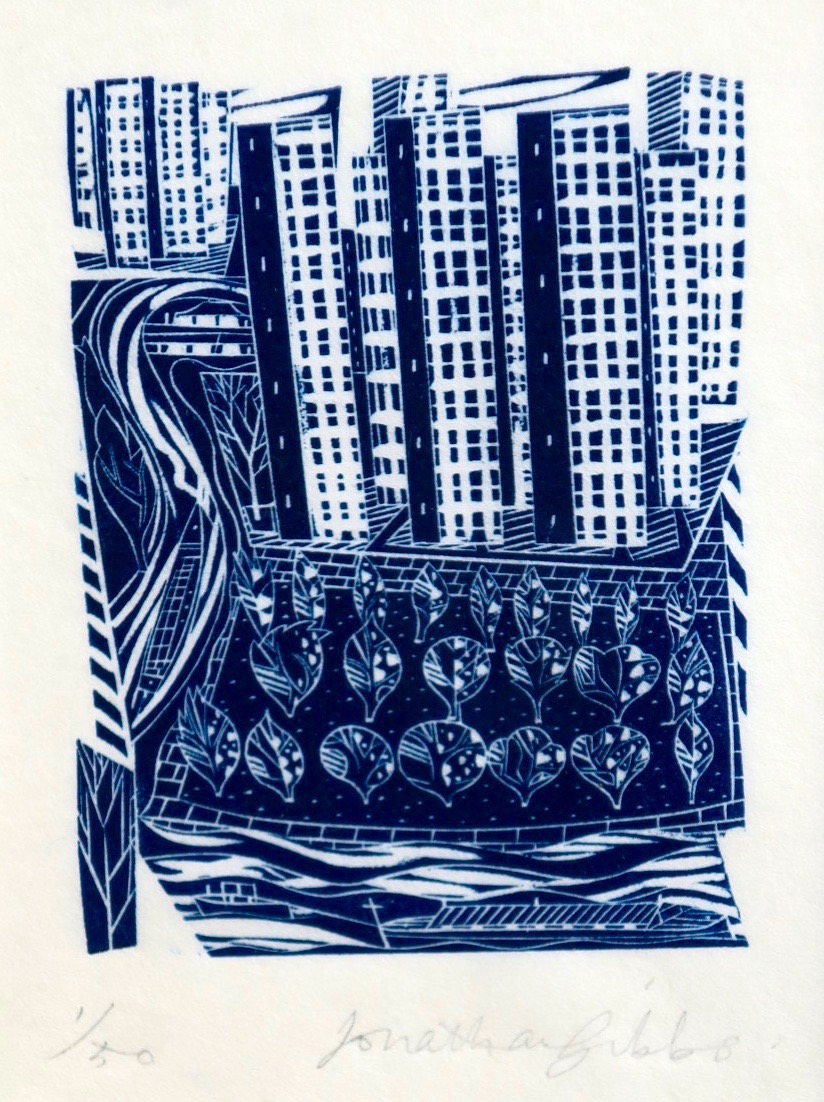 His own wood engravings entitled High Rise,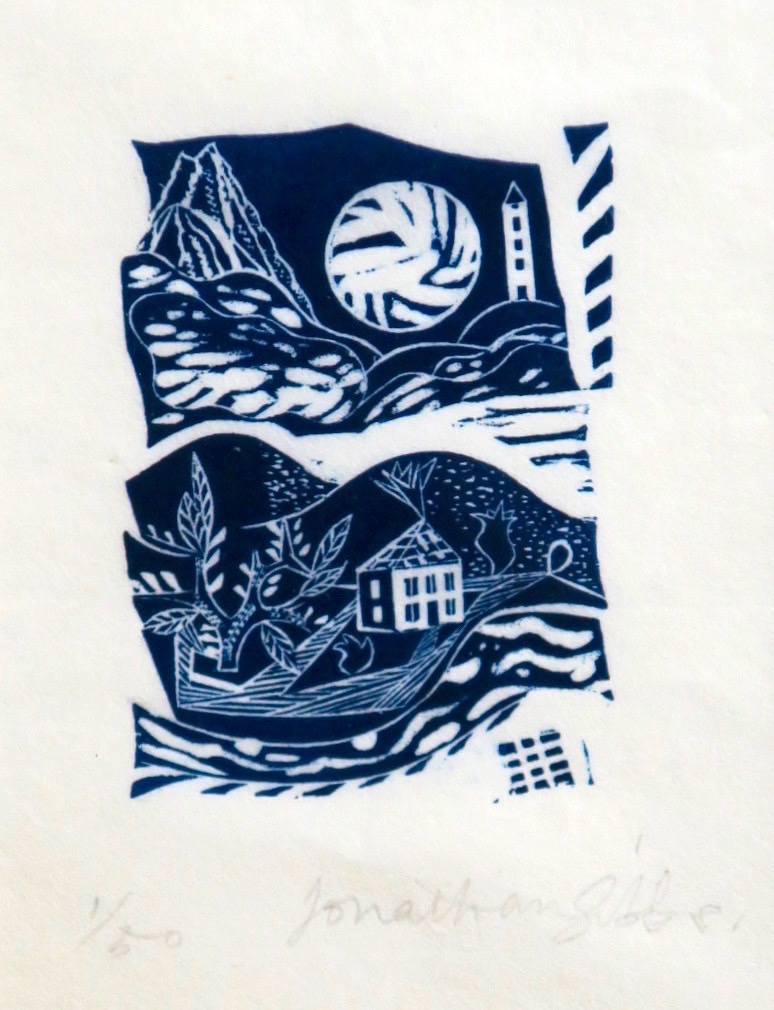 The Mountains & The Seas,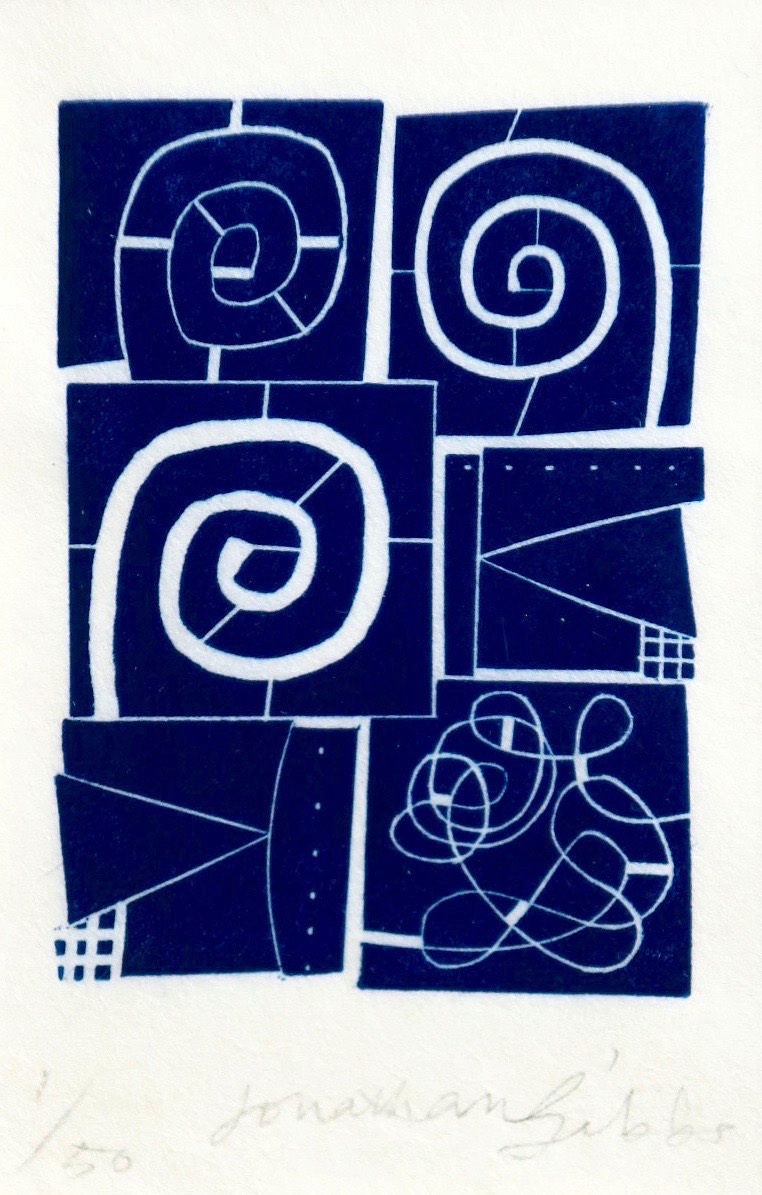 Concentric,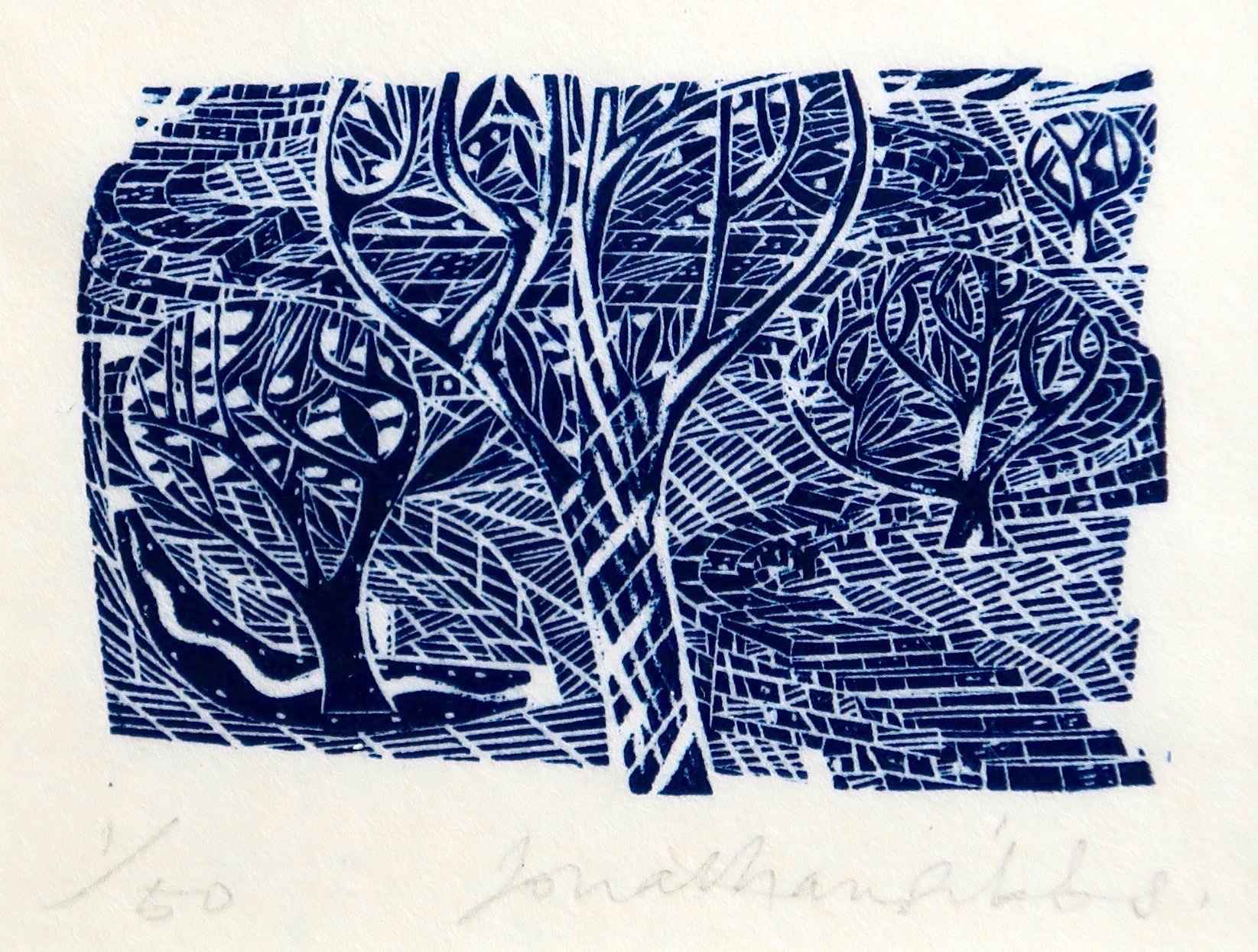 and To the Jade Emperor's Mountain were made at that time. These reflect upon the juxtaposition of ancient and modern aspects of a Chinese city and its surrounding environment.
The landscape to the west of Hangzhou includes the Jade Emperor's Mountain, which is criss-crossed with intricately laid stone paths within its densely wooded slopes leading to the summit.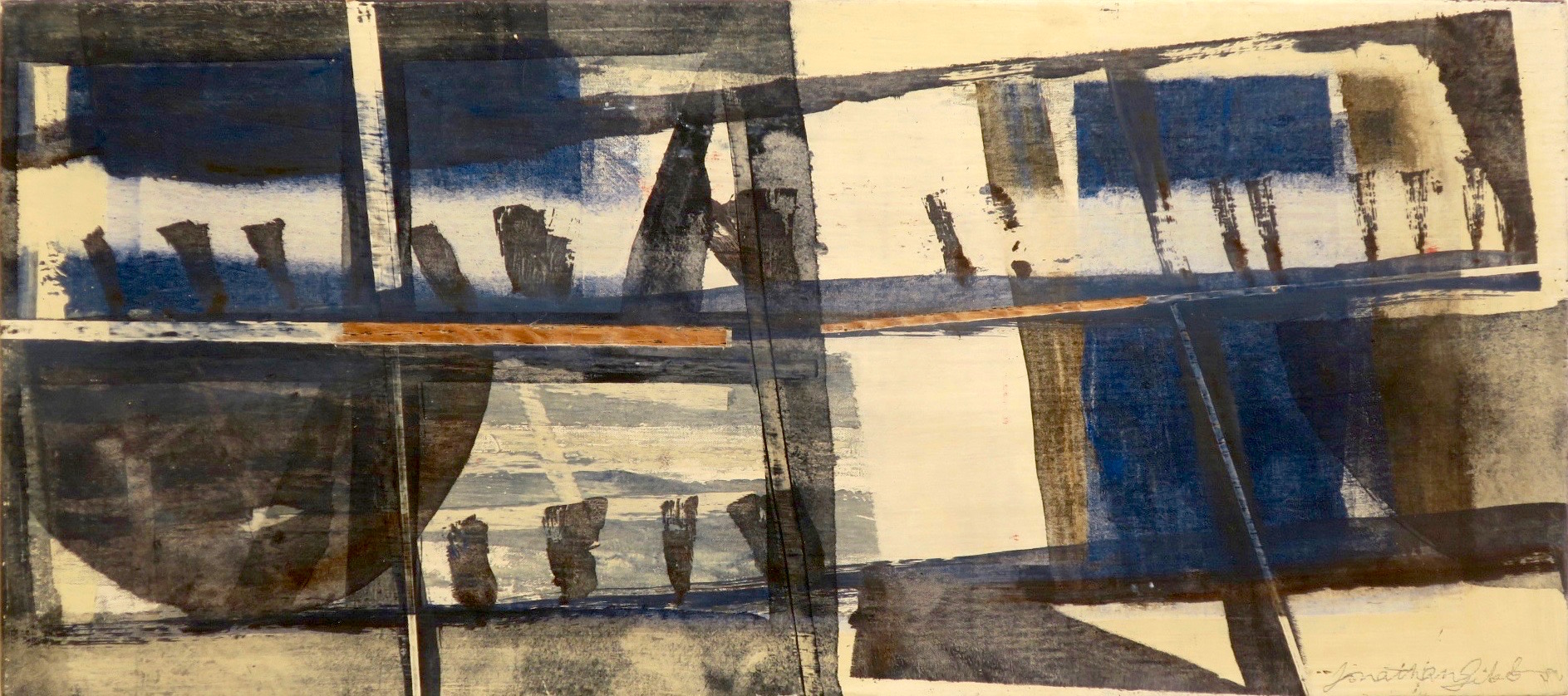 Shadow & Form
Additionally, this display of recent work includes Jonathan's panel paintings.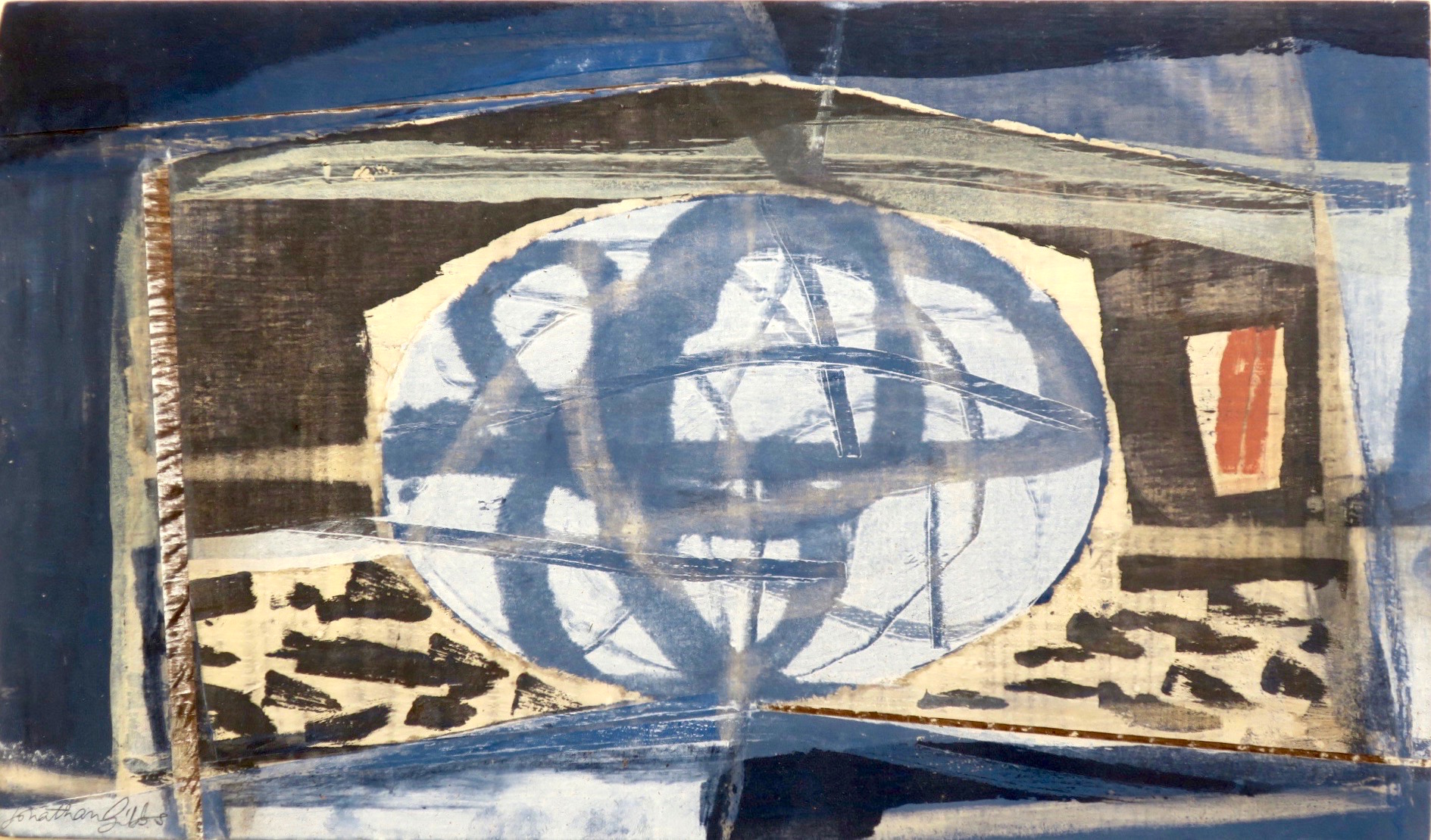 Bridge & Pool
These were made prior to his China visit and are part of a continuing series of meditations upon landscape, imagined structures and pictorial space.
The Red & The Green
The pine and oak wood panels were prepared with size and gesso, onto which thin layers of oil paint have been applied.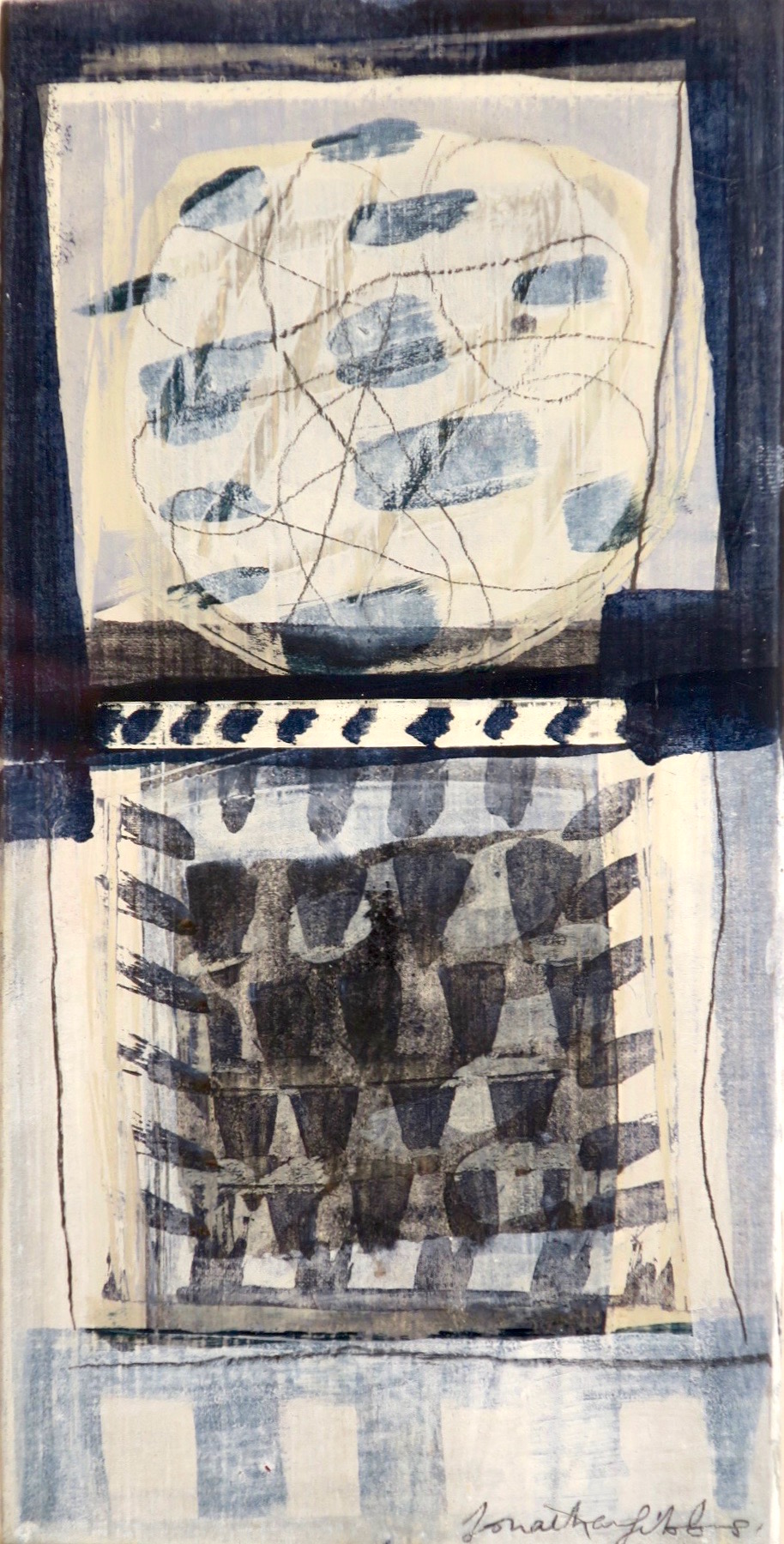 Night Painting
The surface has been carved, painted, imprinted and incised in a process of addition and subtraction.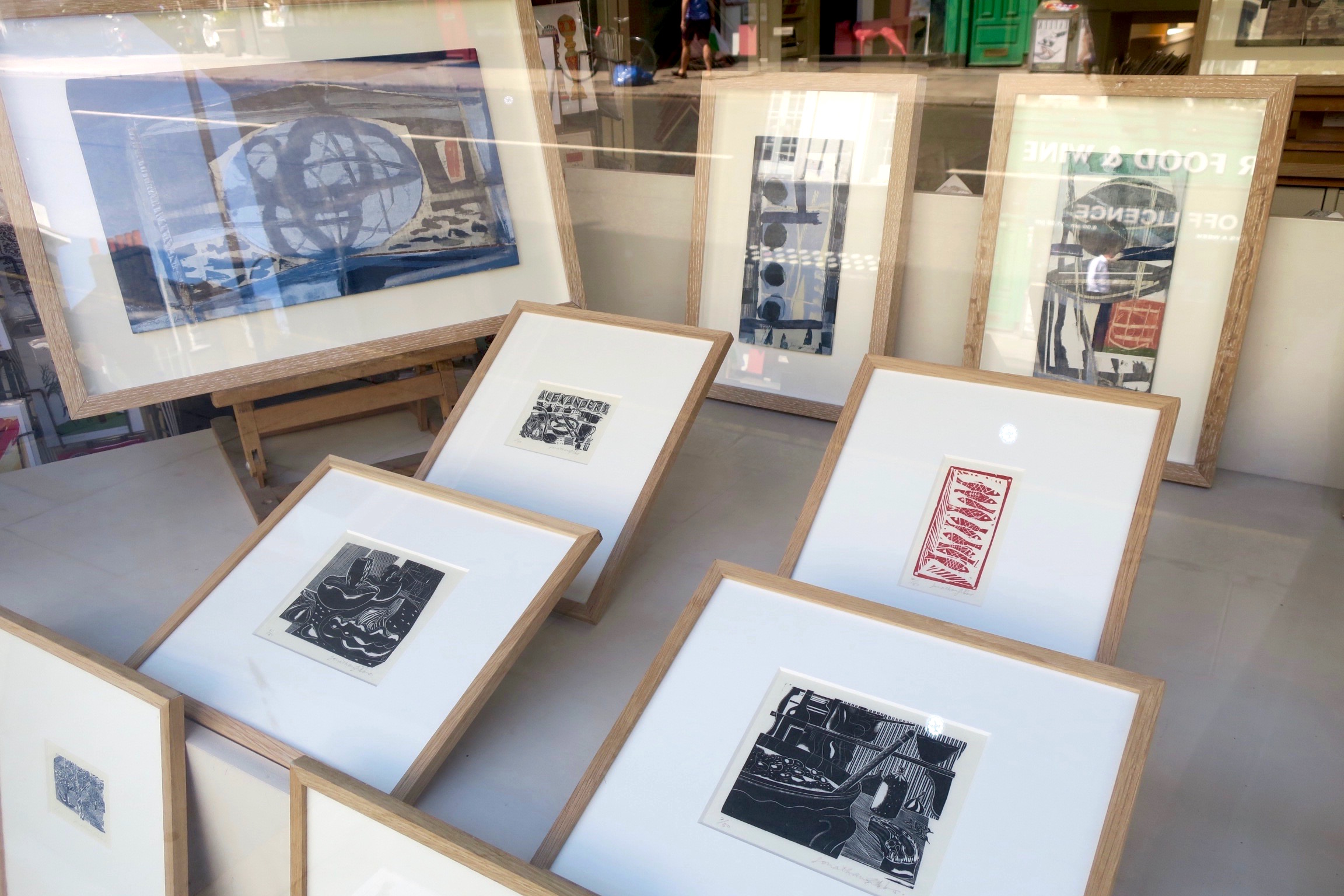 All of these and more are in The Rowley Gallery window throughout July.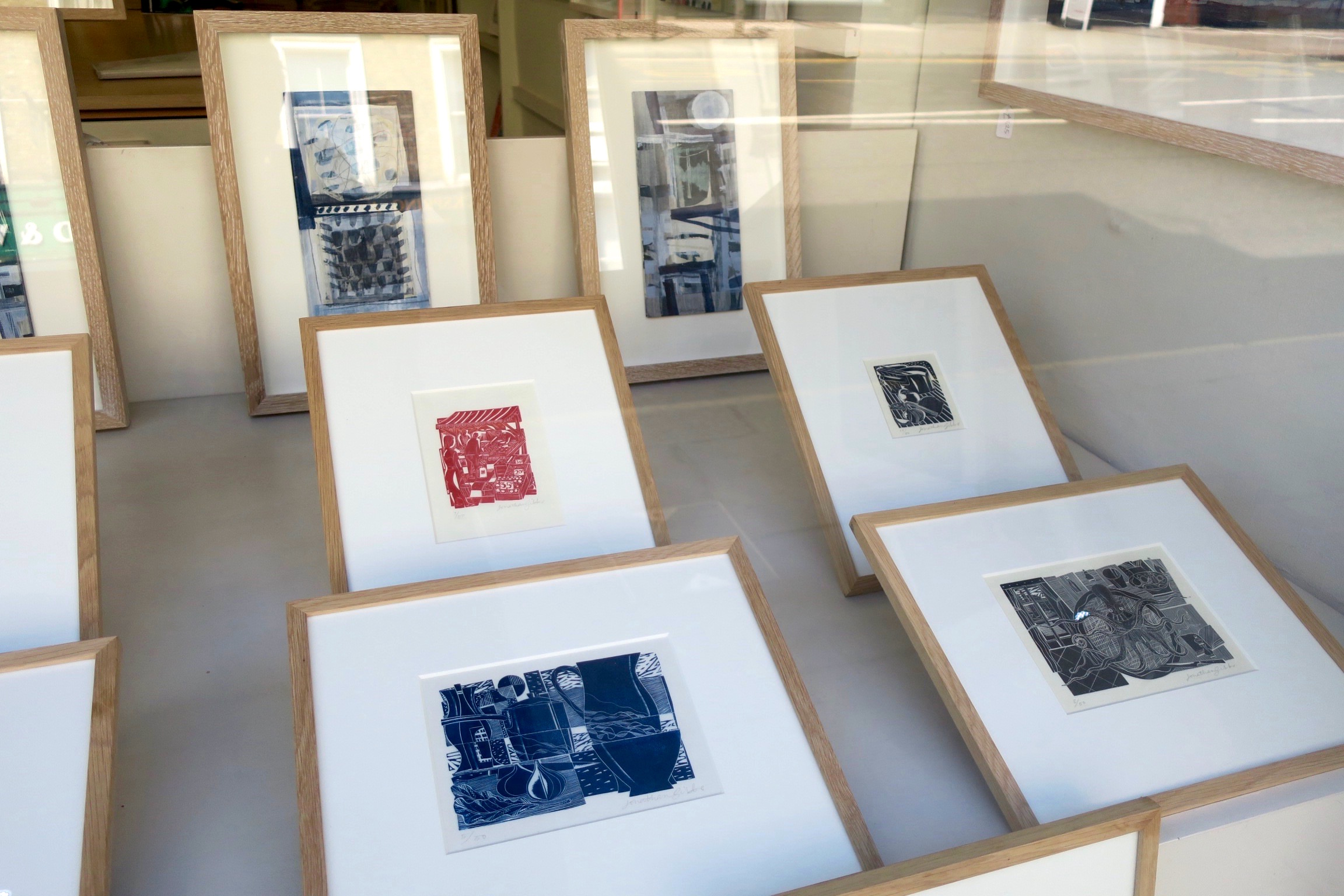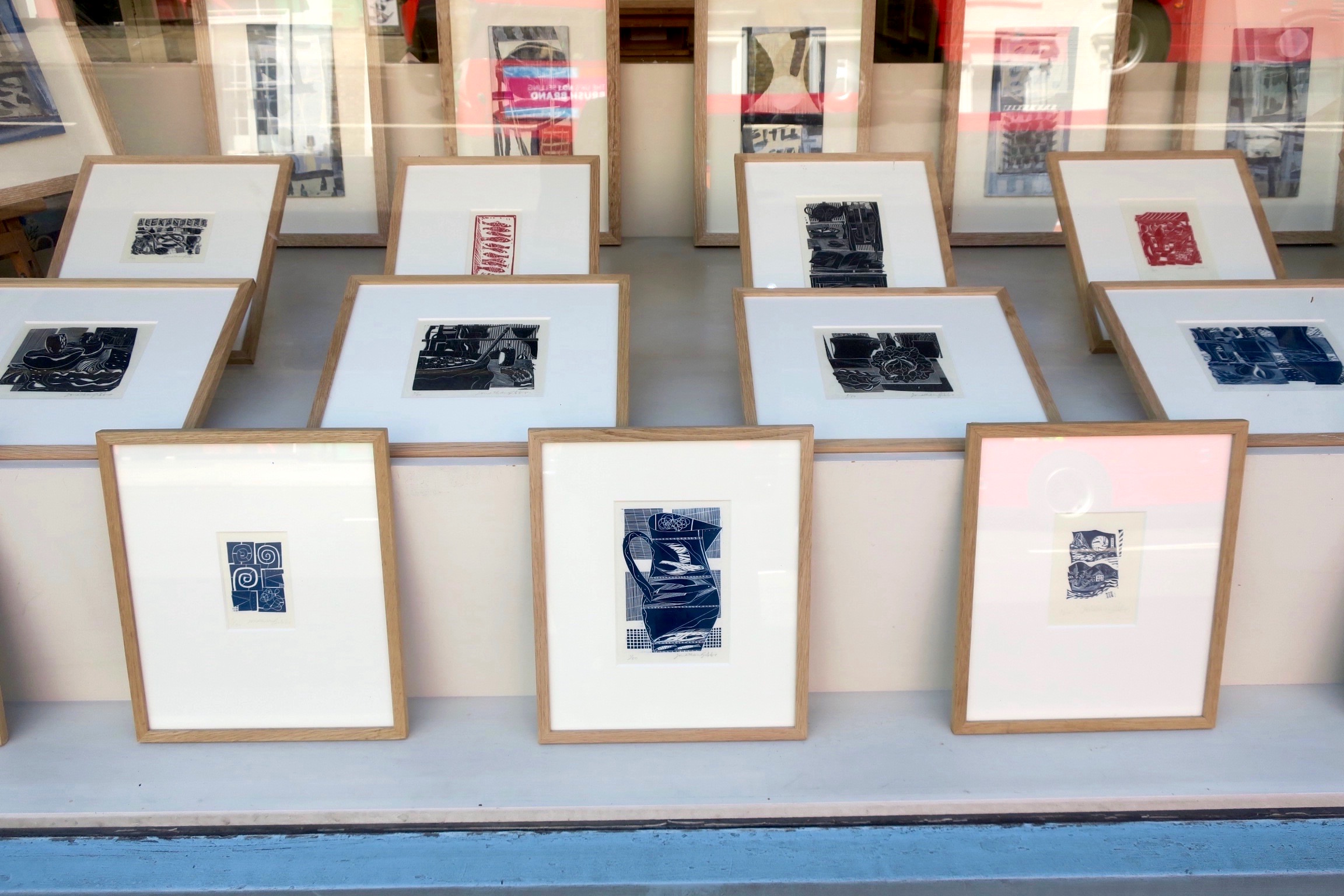 Jonathan Gibbs / The Rowley Gallery