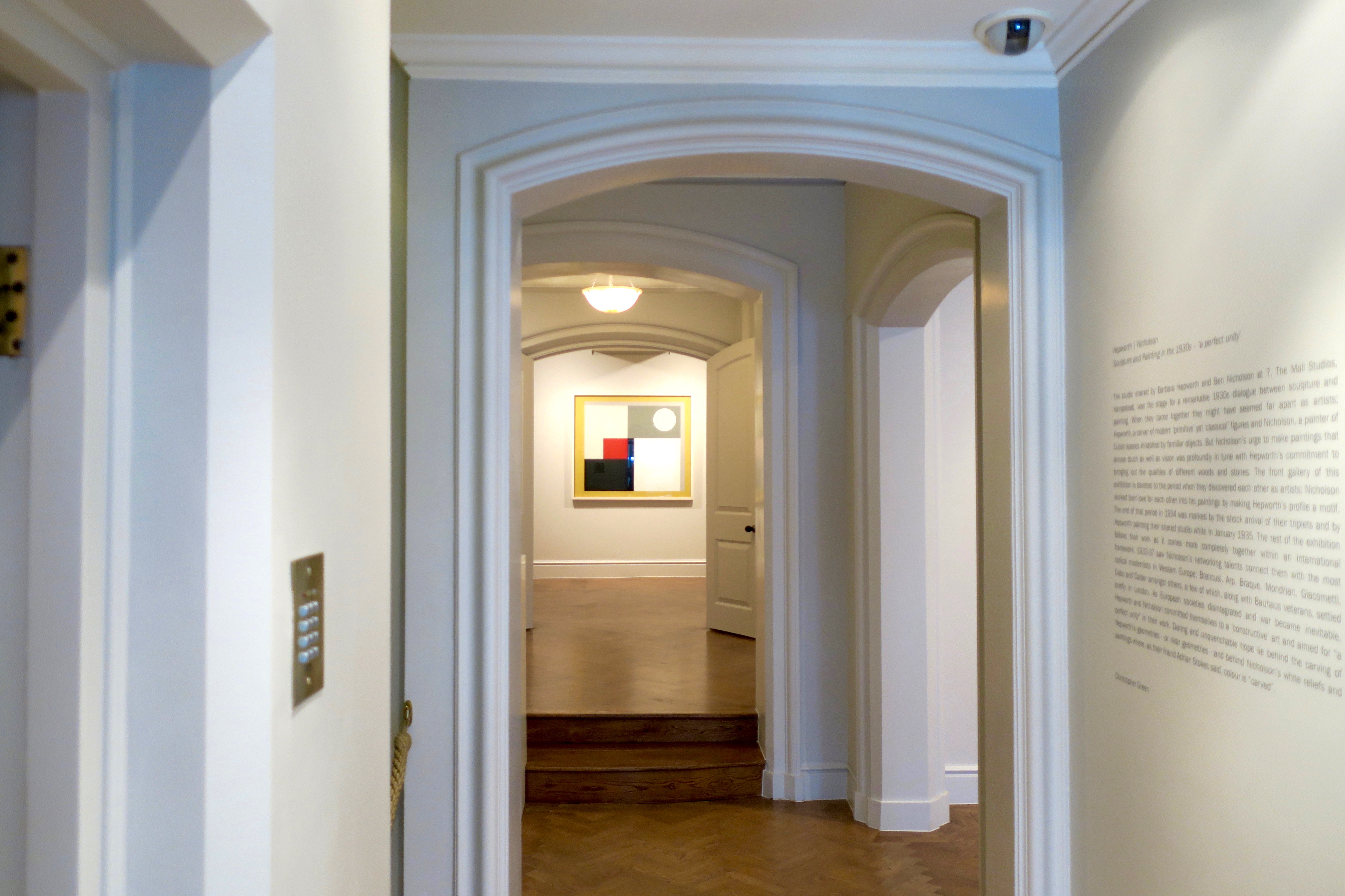 Another beautiful Ben Nicholson exhibition, this one shared with Barbara Hepworth and framed within the elegant rooms of Hazlitt Holland-Hibbert in Bury Street, St James's, until 12th July.
'Barbara Hepworth | Ben Nicholson: Sculpture and Painting in the 1930s' brings together over thirty works created by two of the most influential artists of the Twentieth Century. As the first ever loan exhibition to focus solely on this pivotal period in their careers, co-curated by their granddaughter Sophie Bowness and Professor Christopher Green of the Courtauld Institute, it presents sculpture, paintings and works on paper produced during this formative decade. The show contains work borrowed from major private and public collections, including Abbot Hall Art Gallery, the Courtauld Gallery, the Pier Arts Centre, the Sainsbury Centre for Visual Arts and the National Galleries of Scotland, and will feature rarely seen works from the artists' family collections, as well as archival material from the Hepworth Estate.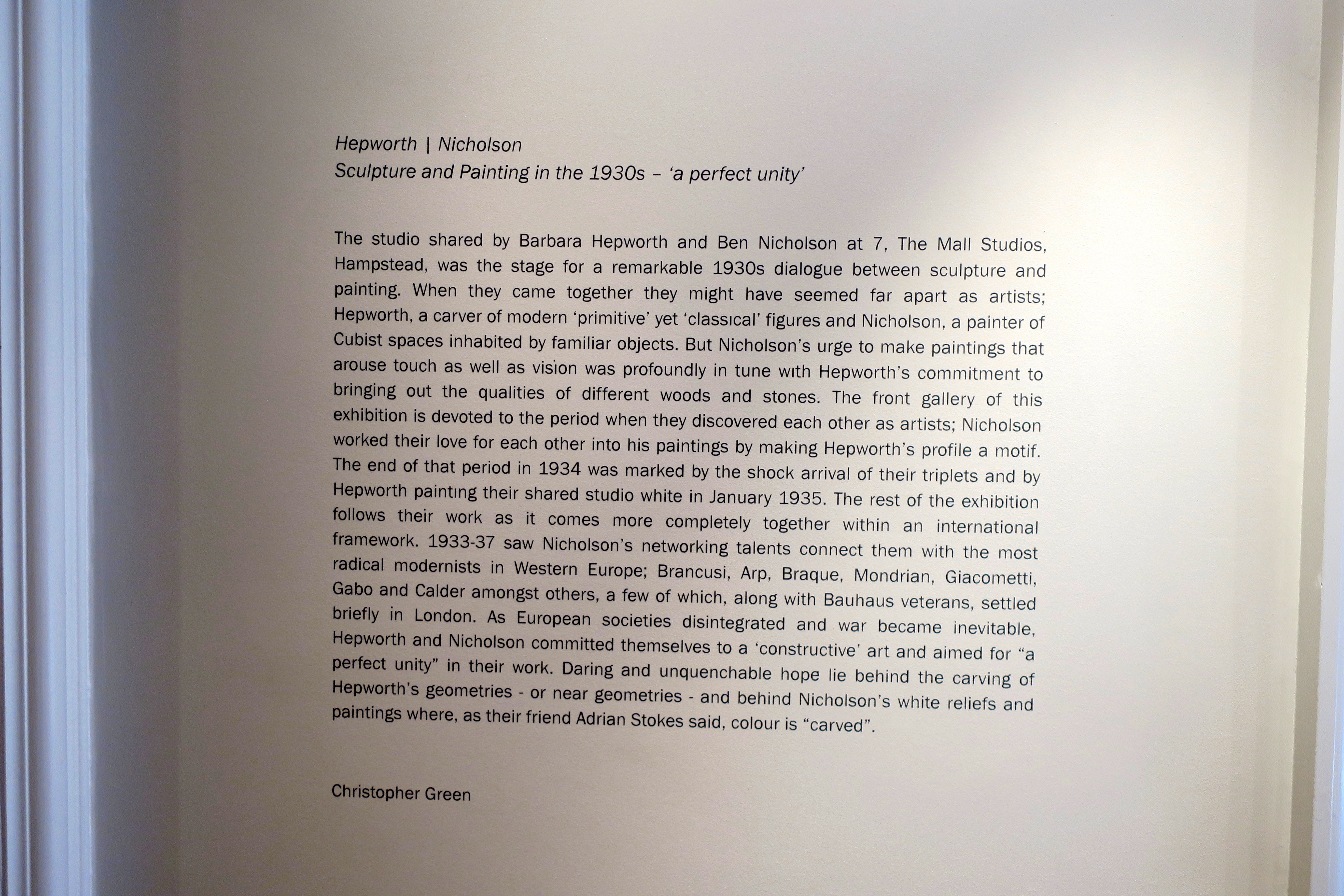 The writing on the wall.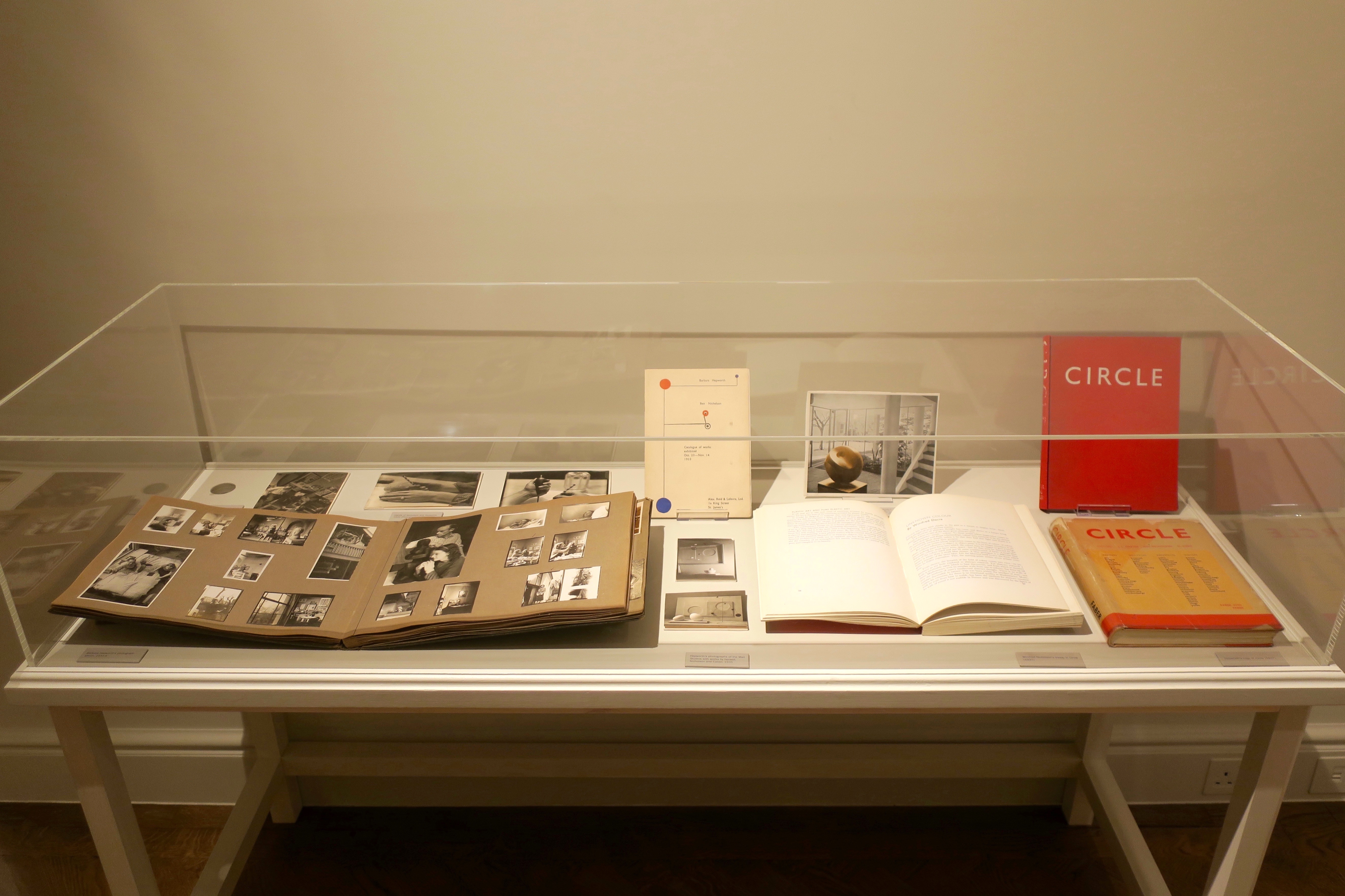 A display case of mementos and an album of photographs.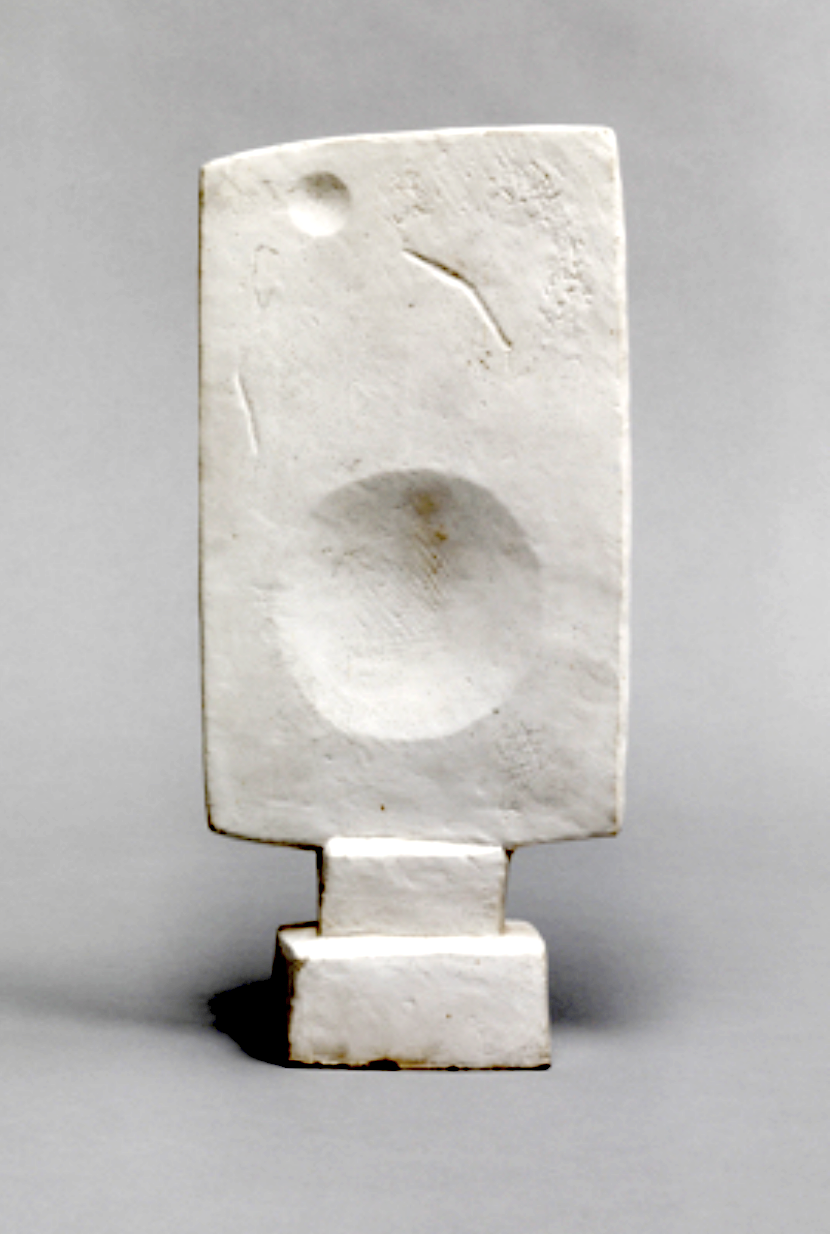 A sculpture by Alberto Giacometti, Woman (Flat III), c.1927-29.
It was bought by Winifred Nicholson in the mid-to-late 1930s.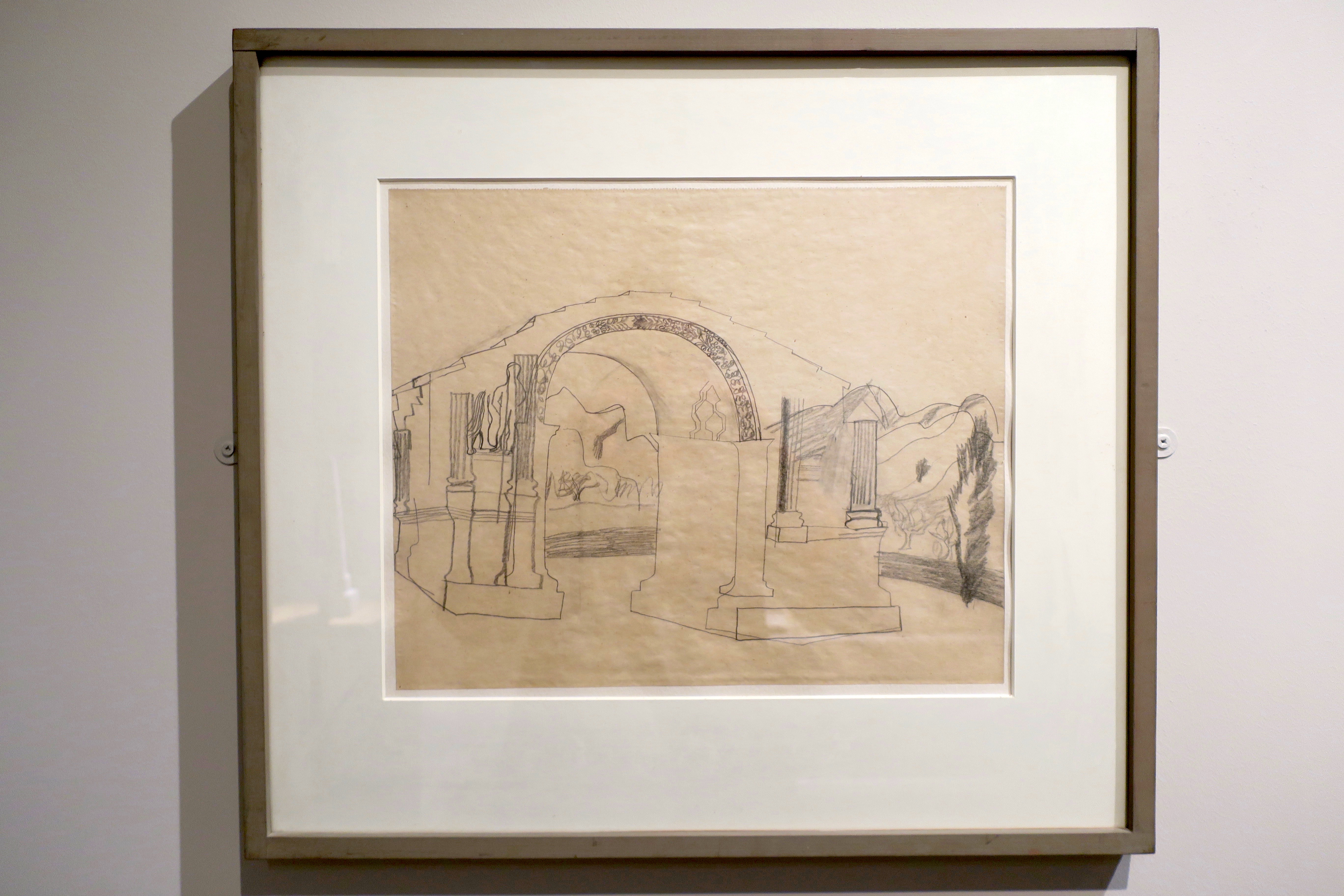 Ben Nicholson: 1933 (St Rémy, Provence)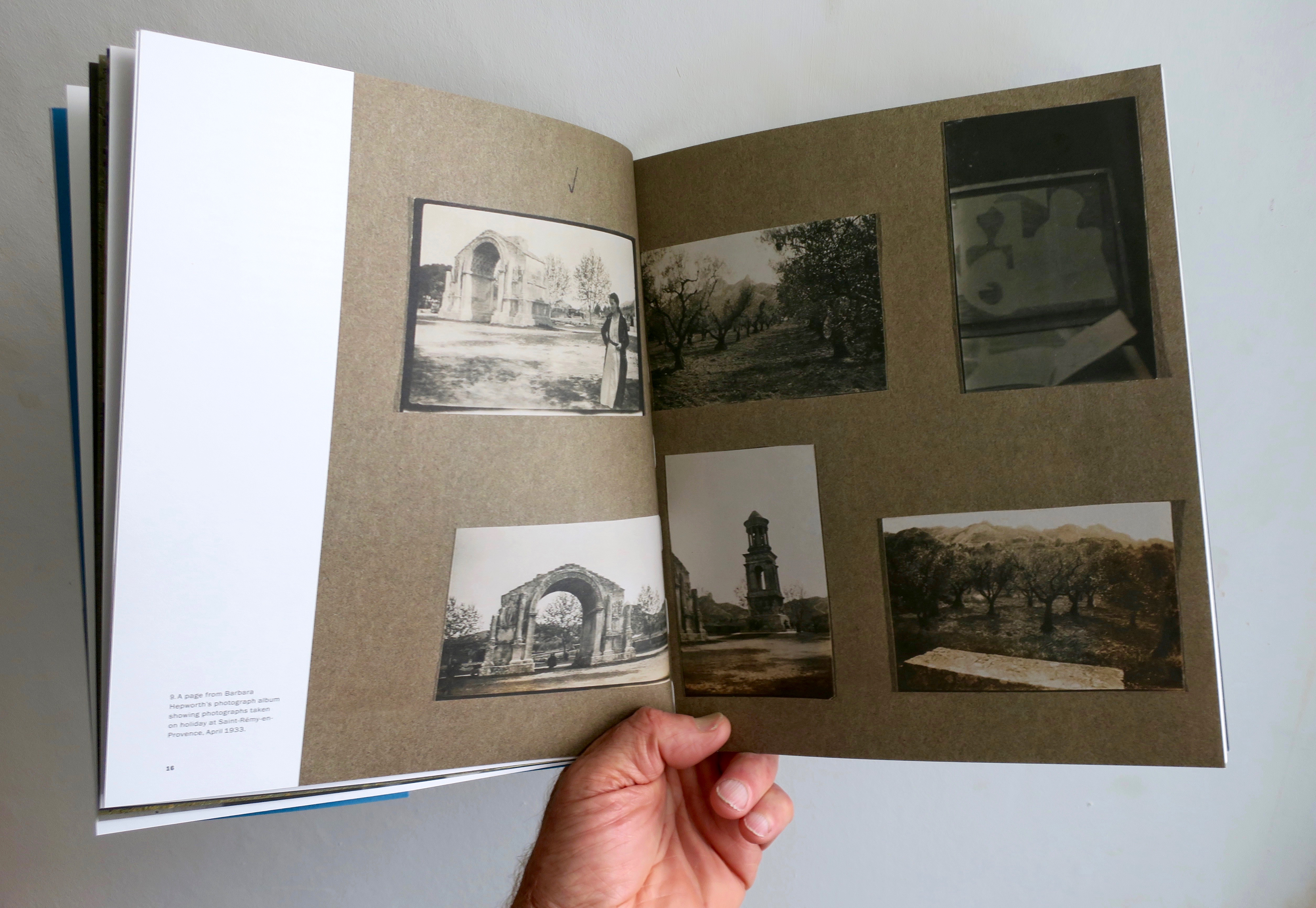 A page from Barbara Hepworth's photograph album showing
photographs taken on holiday at Saint-Rémy-en-Provence, April 1933.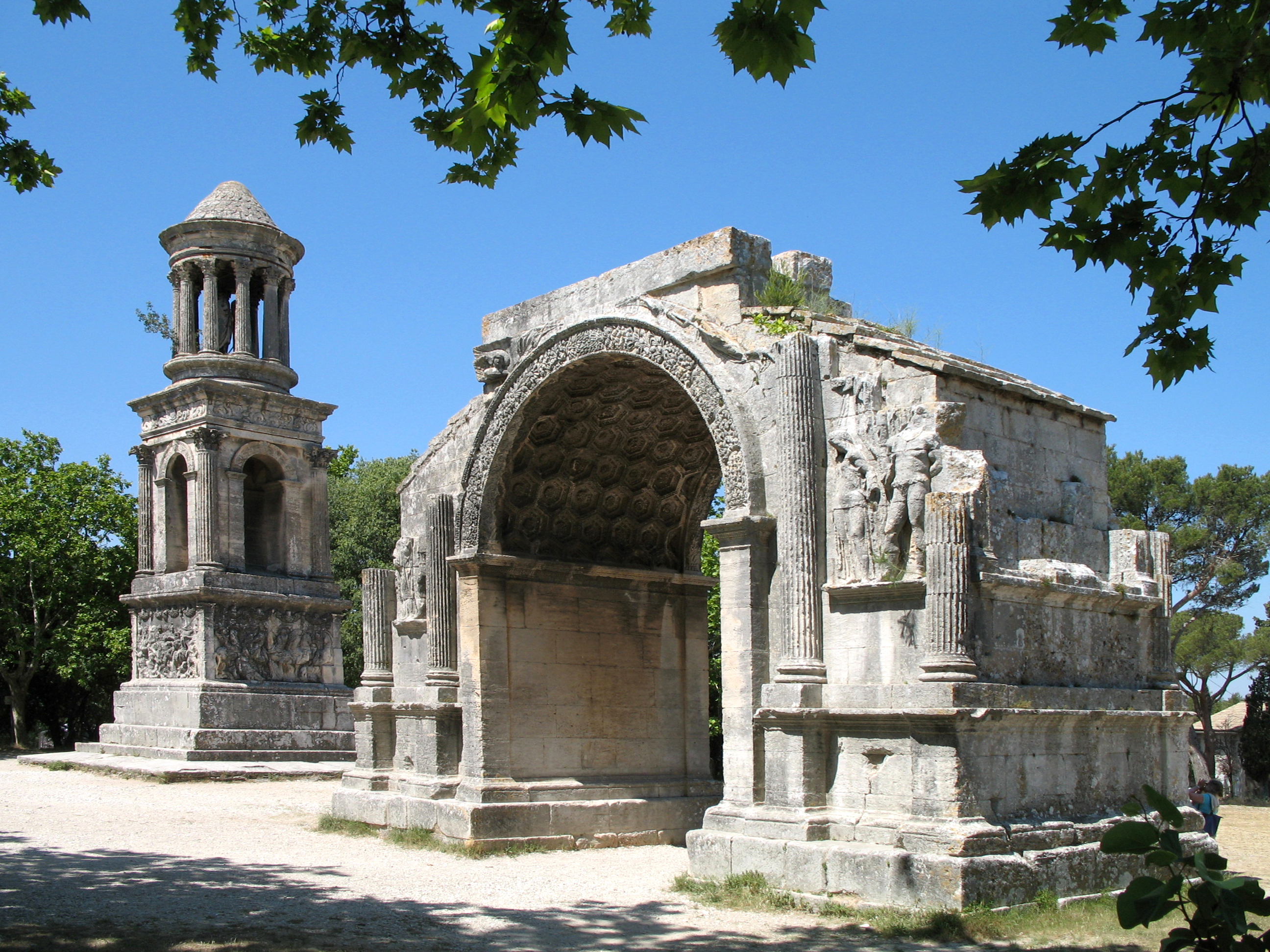 I was reminded of our own holiday photographs from 80 years later.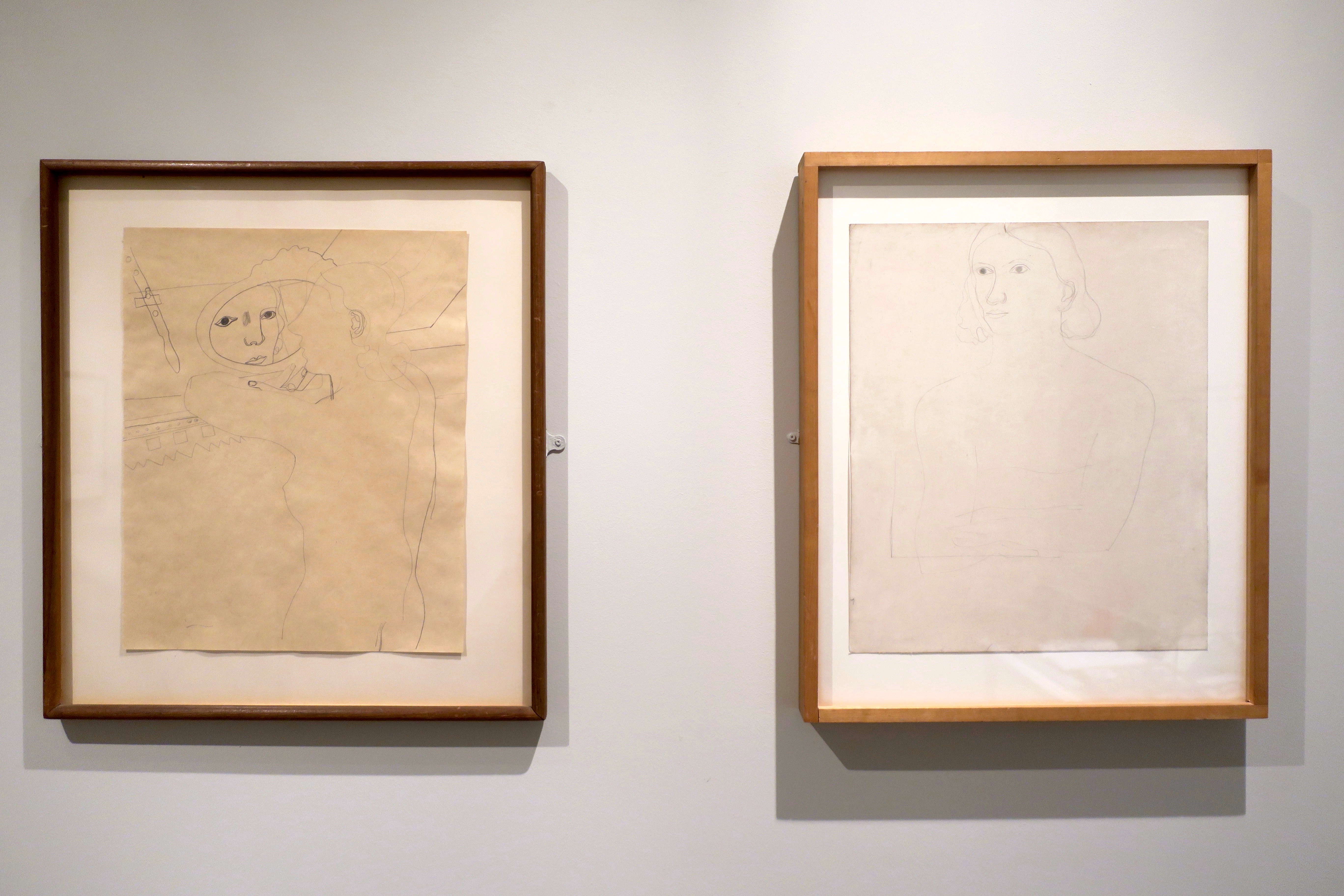 Left – Ben Nicholson: 1932 (girl in mirror)
Right – Ben Nicholson: 1932 (untitled)
Ben Nicholson: 1932 (crowned head – the queen)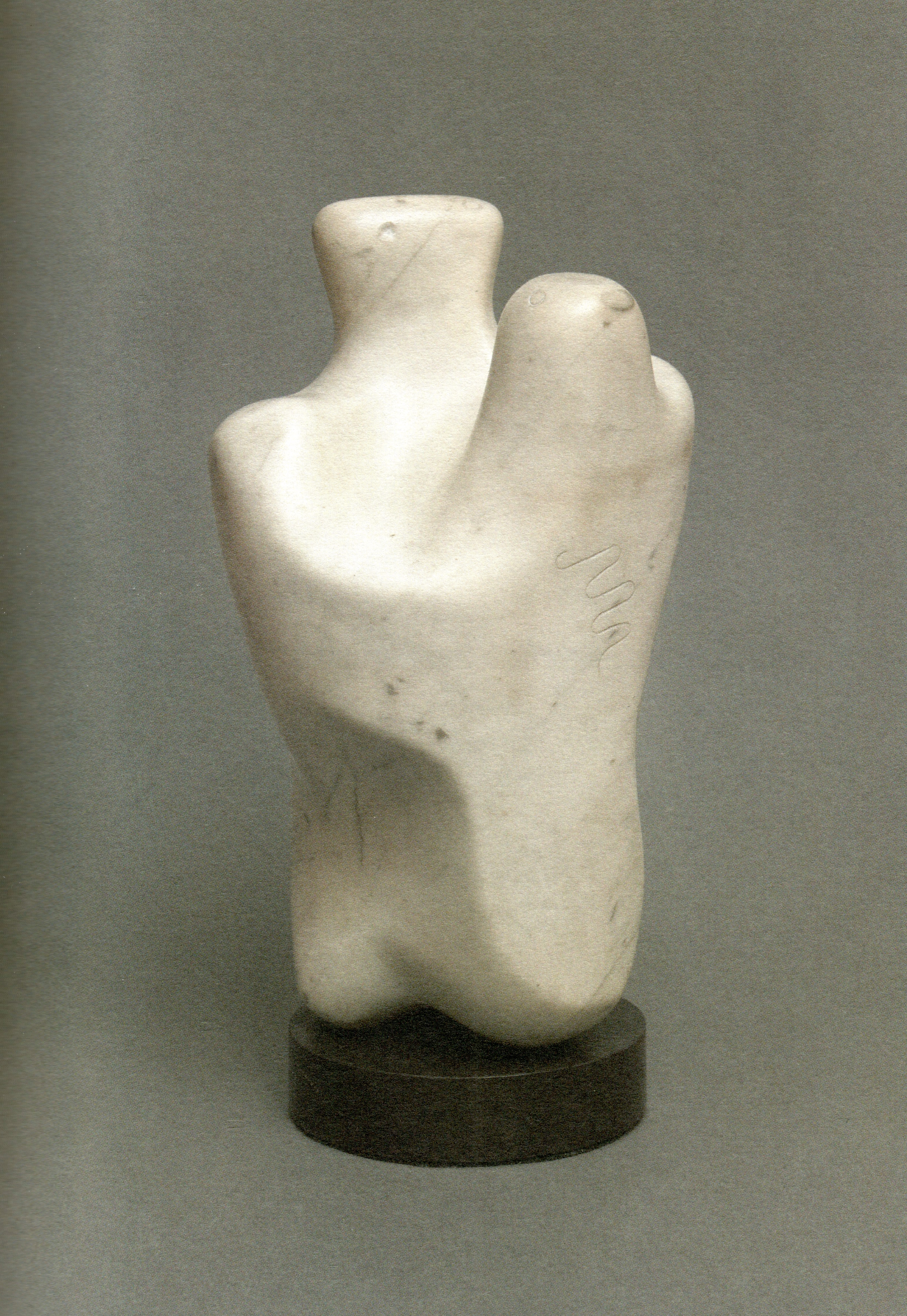 Barbara Hepworth: Mother and Child 1933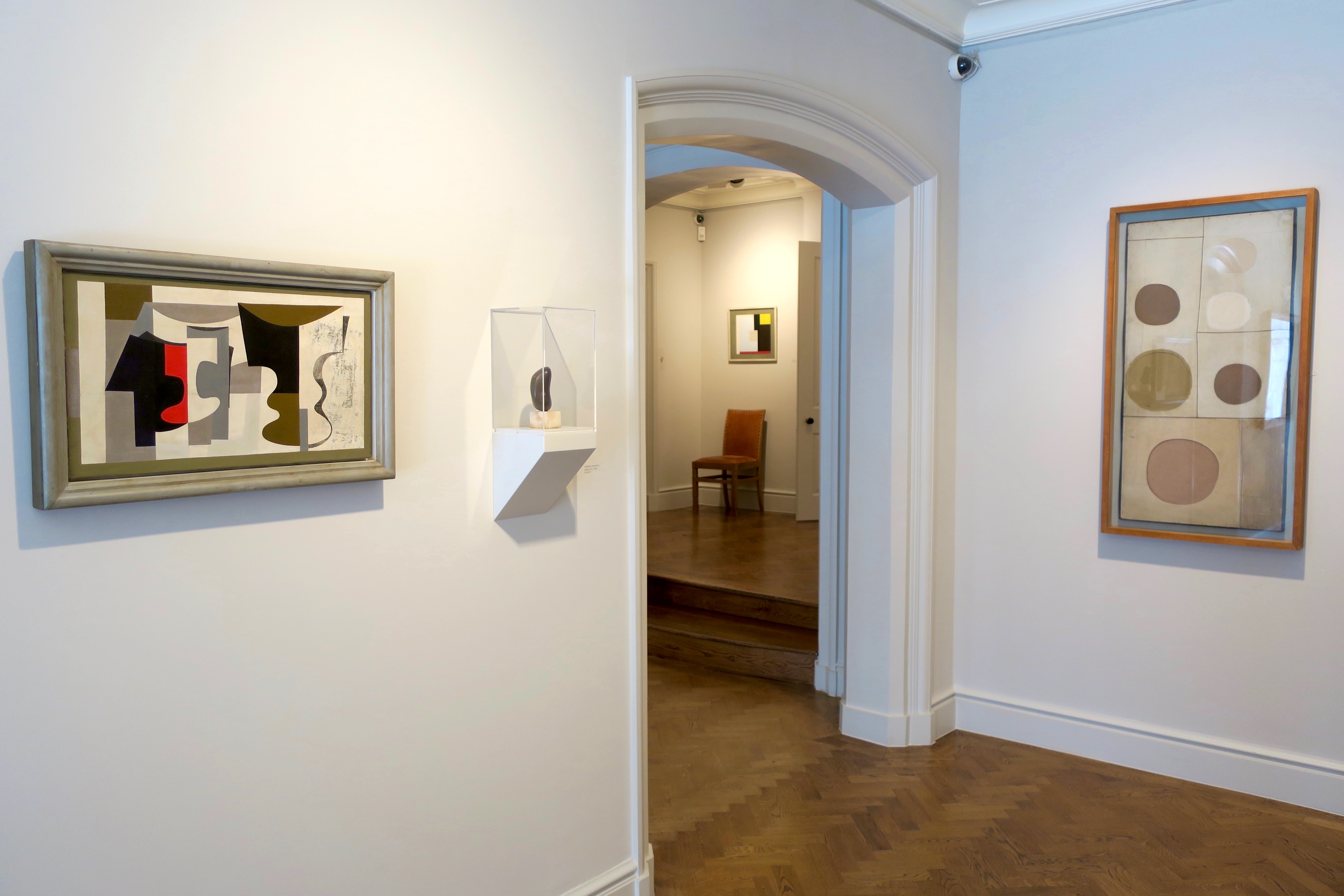 "Barbara & I are the same… our ideas & our rhythms, our life is so exactly married that we can live think & work & move & stay together as if we were one person."
Ben Nicholson 1932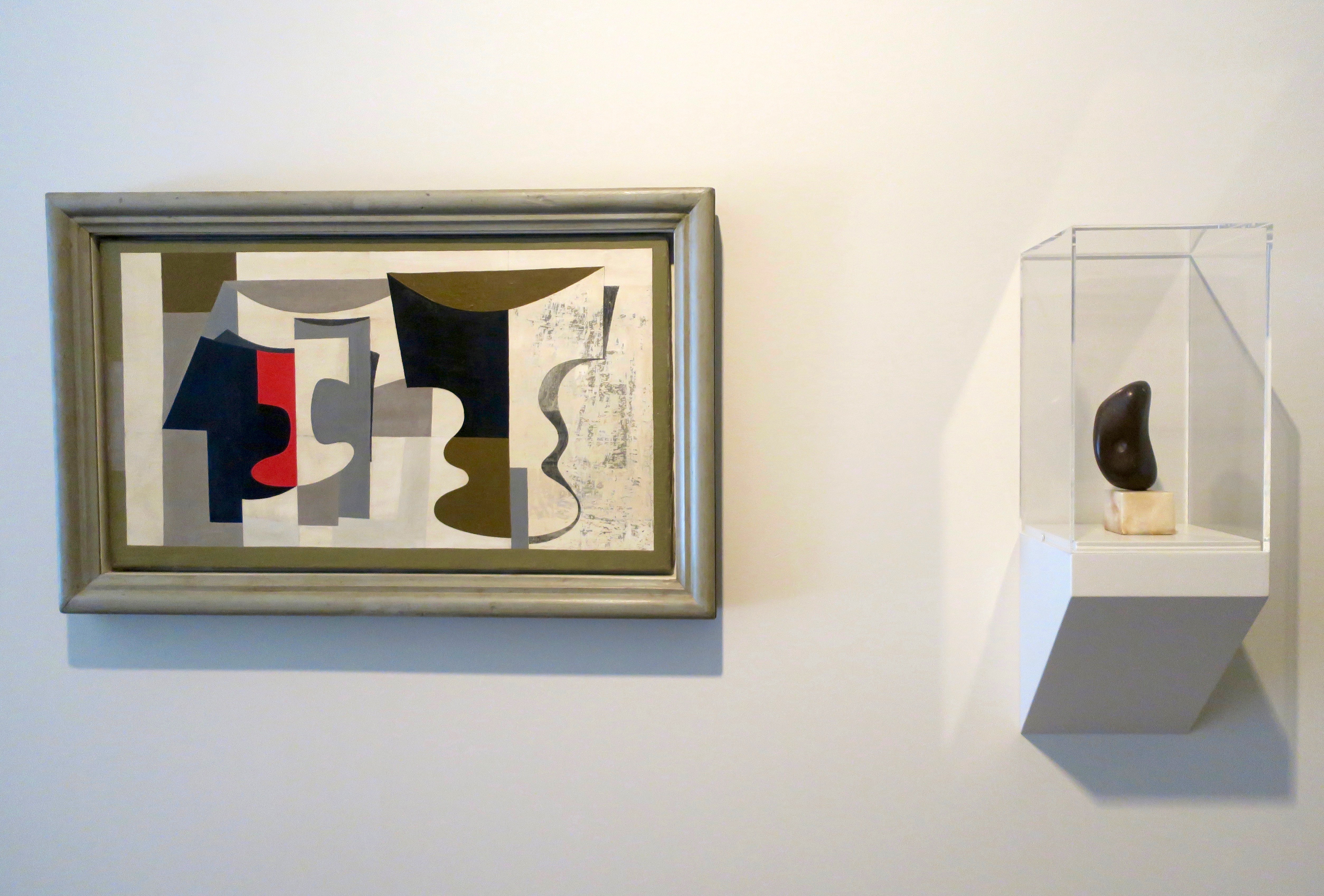 Left – Ben Nicholson: 1934 (Florentine ballet)
Right – Barbara Hepworth: Single Form 1934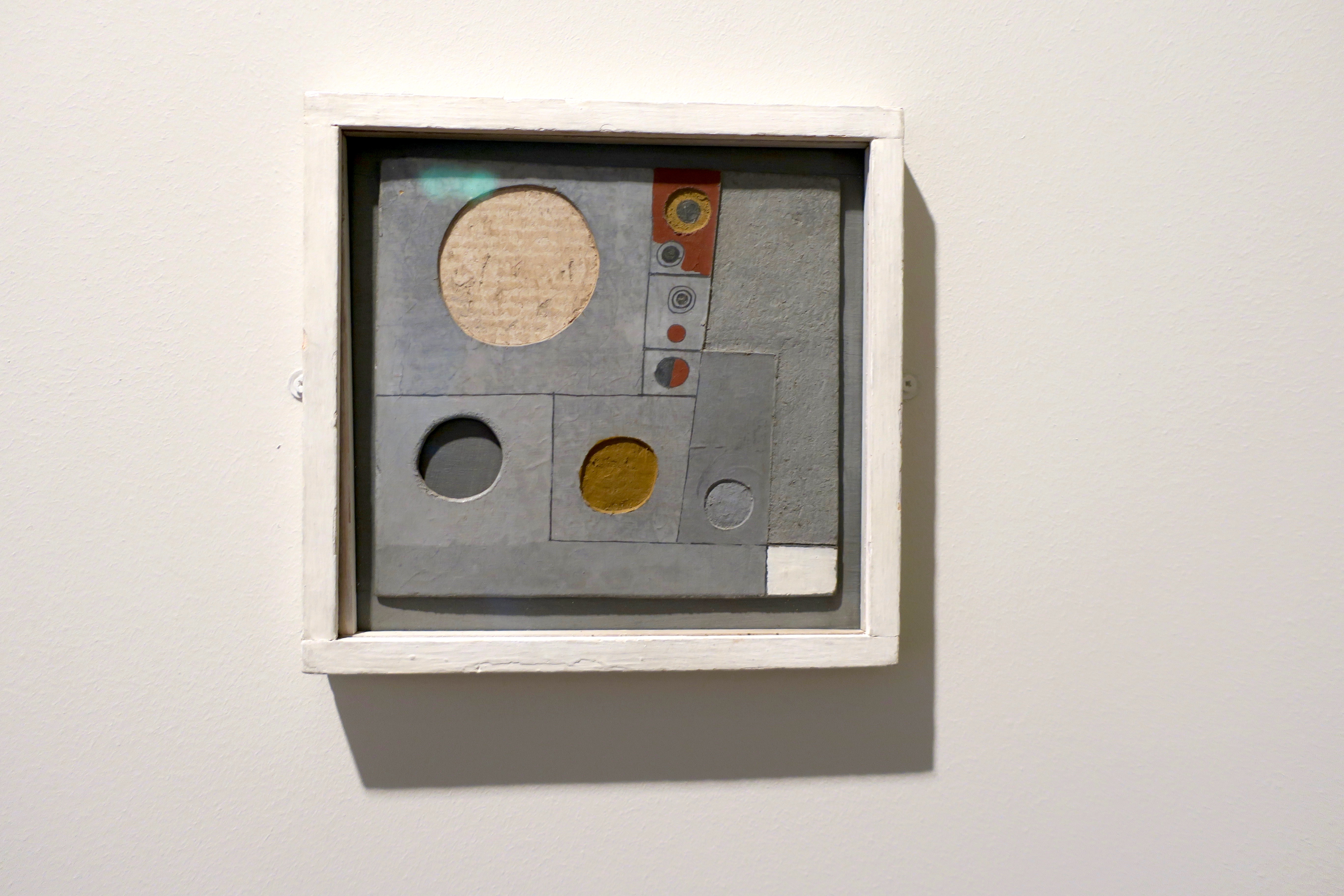 Ben Nicholson: 1934 (painted relief)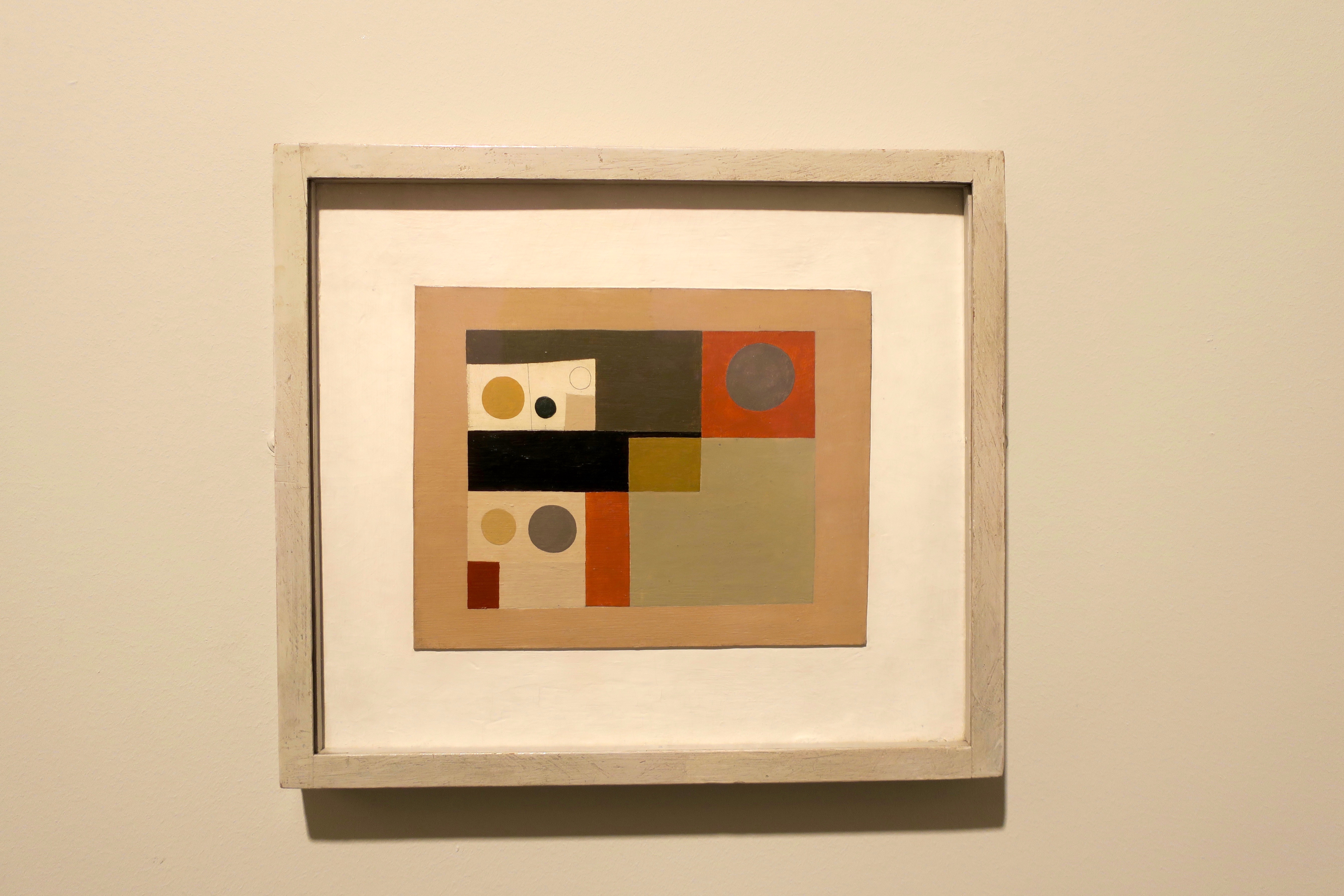 Ben Nicholson: 1934 (act drop curtain for Beethoven 7th symphony ballet)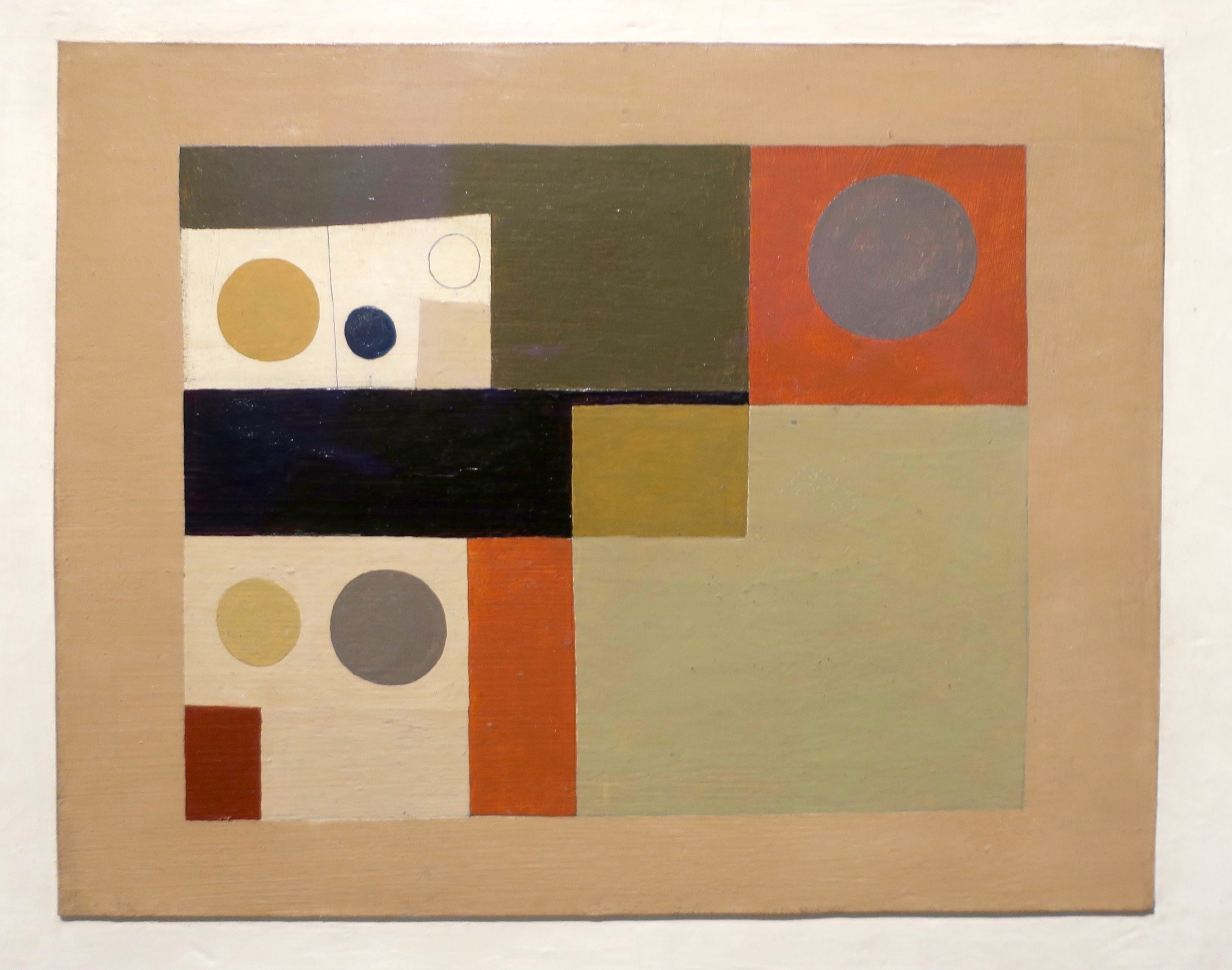 A painted box, a board game, a plan, a chart, a score, a tennis court, an elevation, a facade, a dance.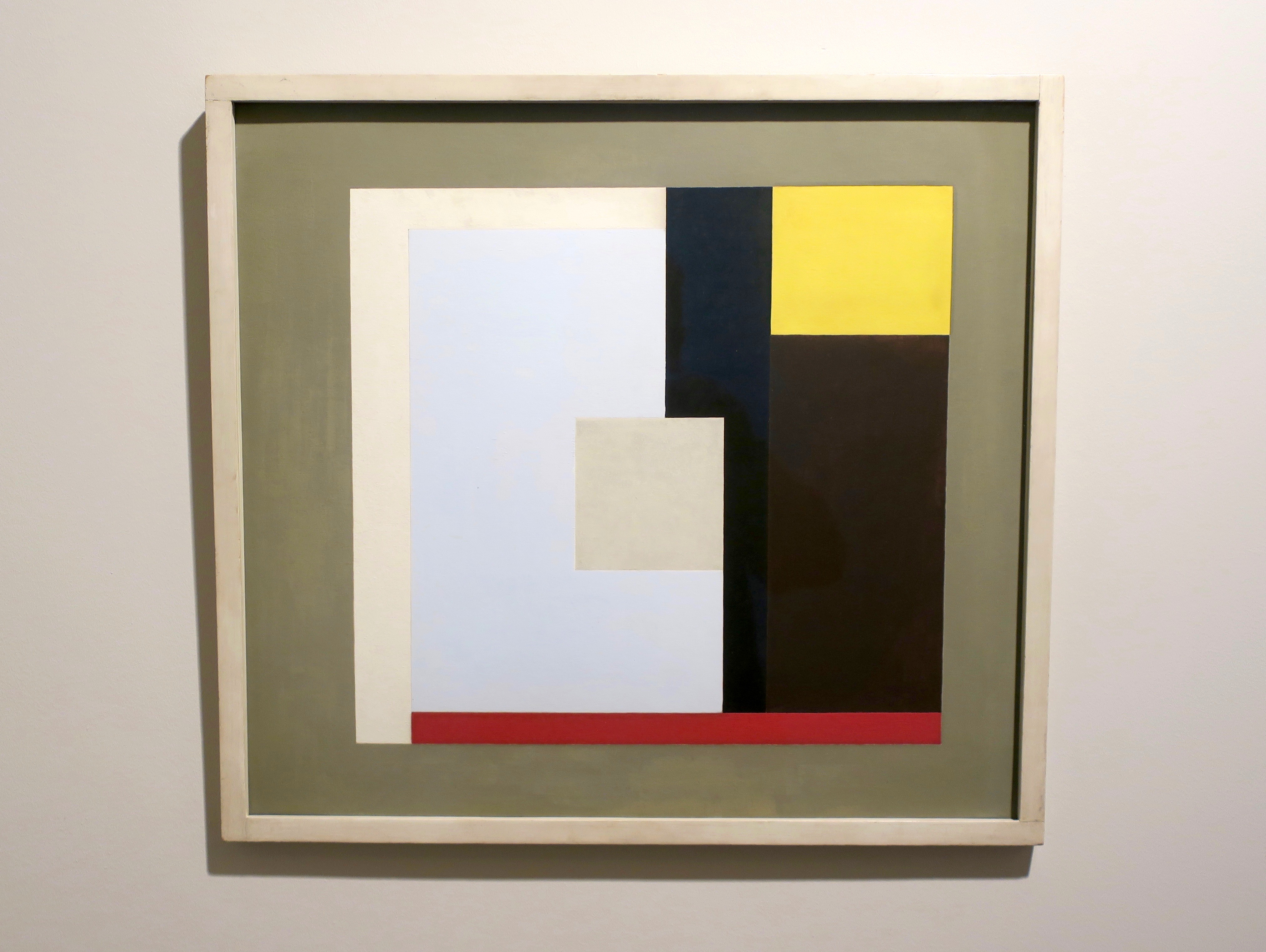 Ben Nicholson: 1939 (composition)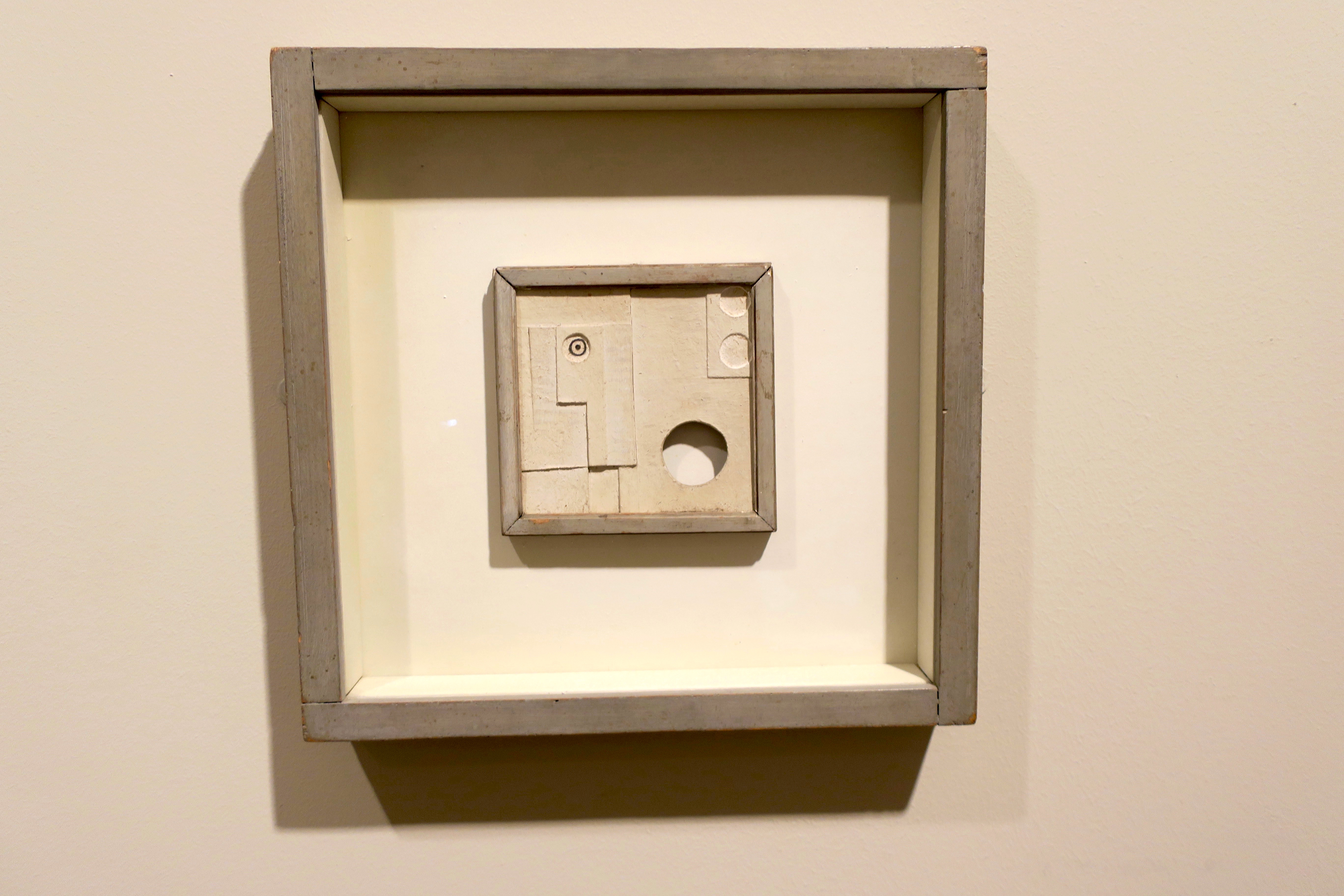 Ben Nicholson: 1934 (relief)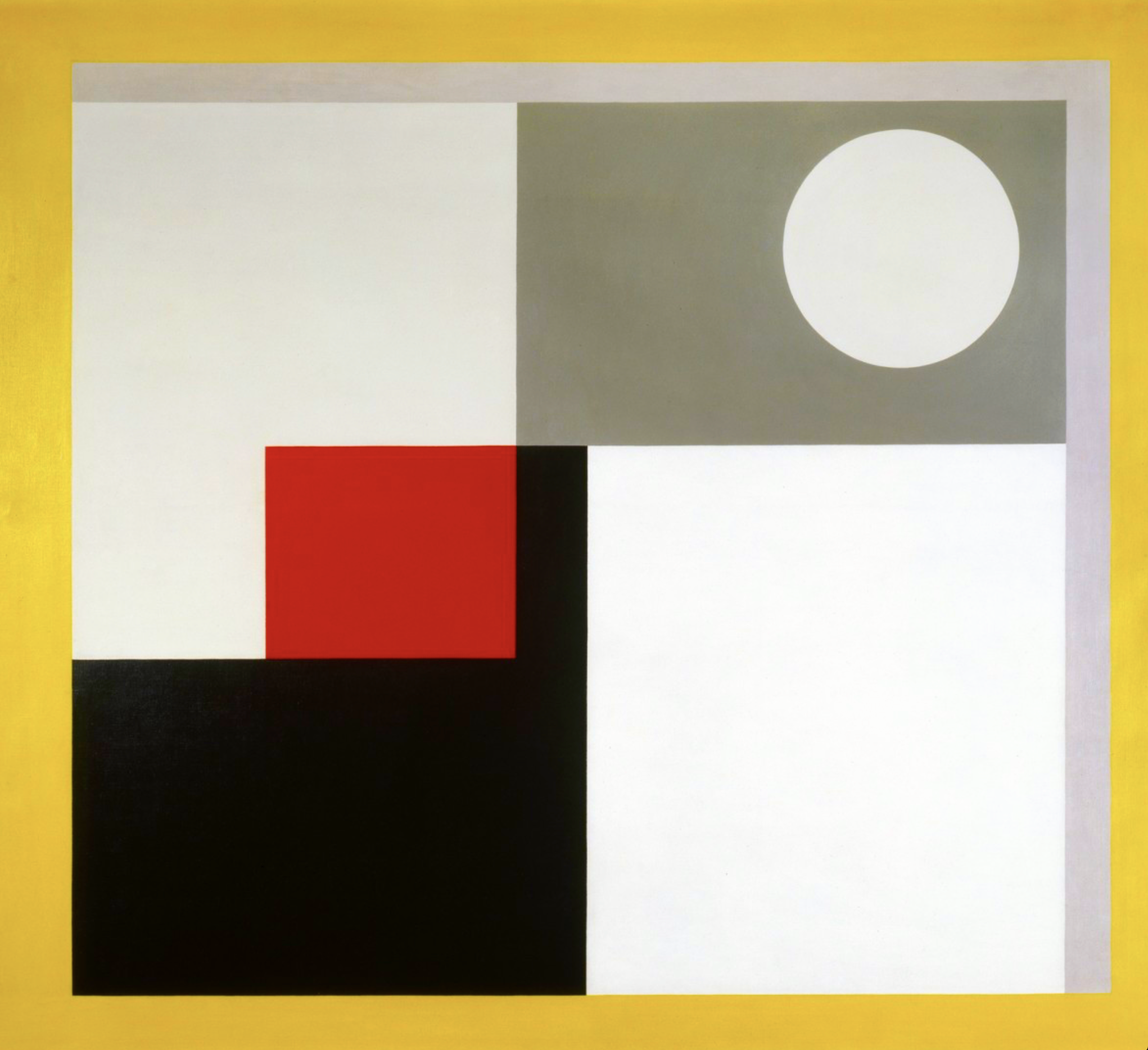 Ben Nicholson: 1938 (painting – version 1)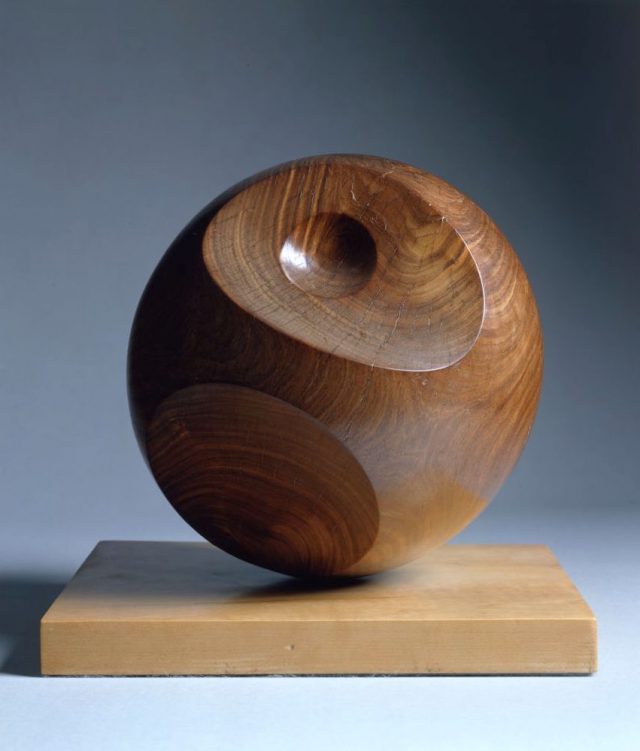 Barbara Hepworth: Helicoids in Sphere 1938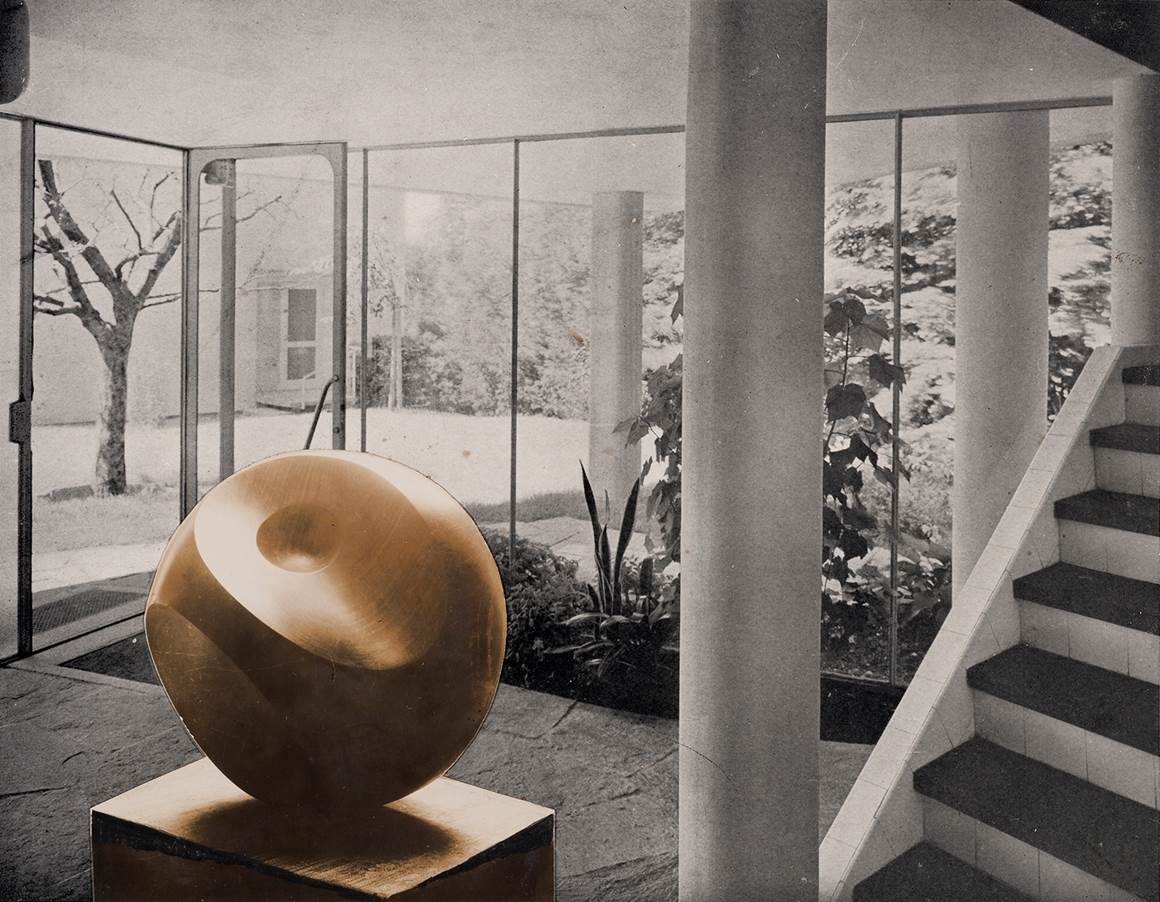 Barbara Hepworth: Photomontage of Helicoids in Sphere 1938, and the entrance hall of the Doldertal apartments in Zurich by Alfred and Emil Roth with Marcel Breuer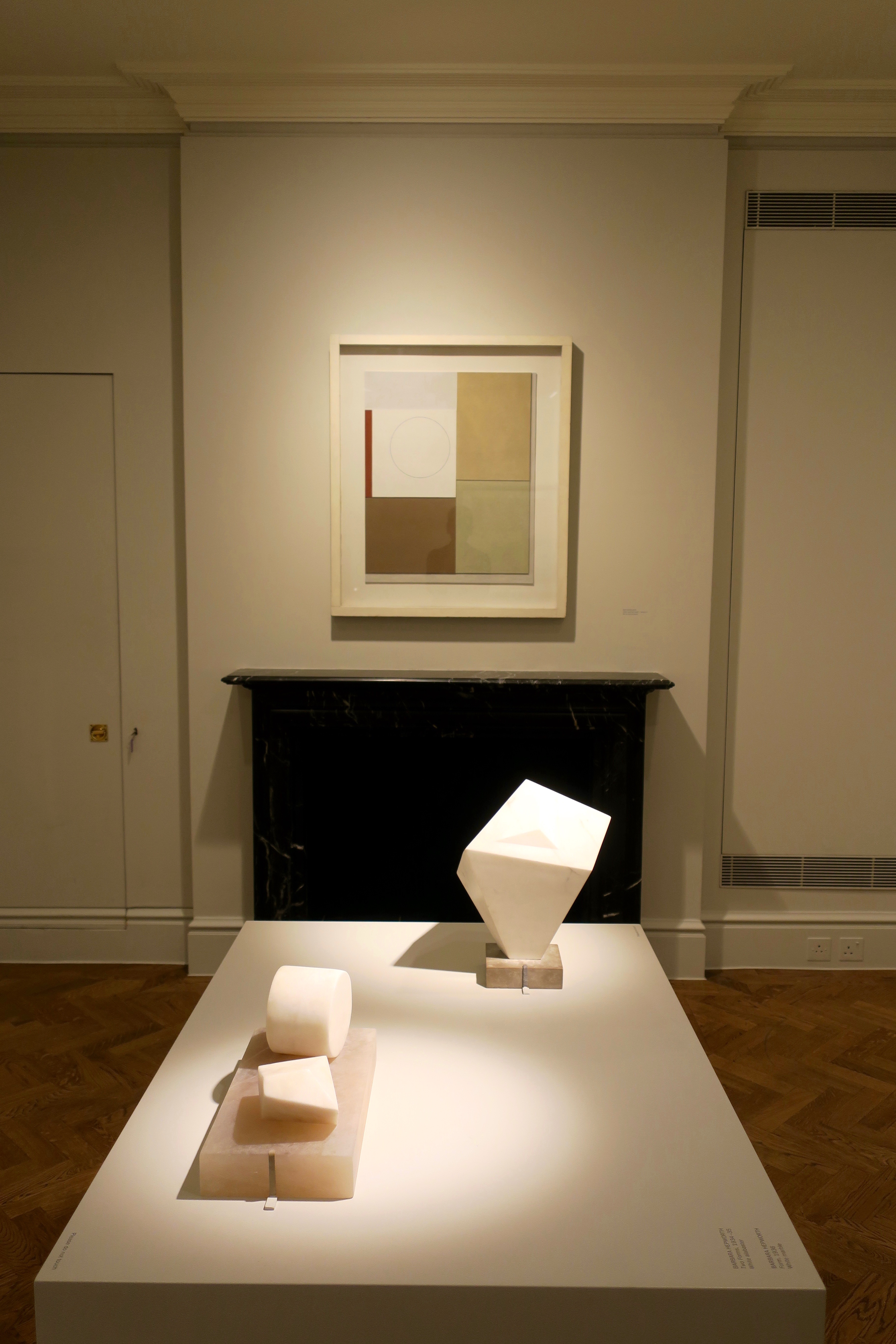 Ben Nicholson: 1940 (painted relief – version 1)
Barbara Hepworth: Form 1936
Barbara Hepworth: Two Forms 1934-35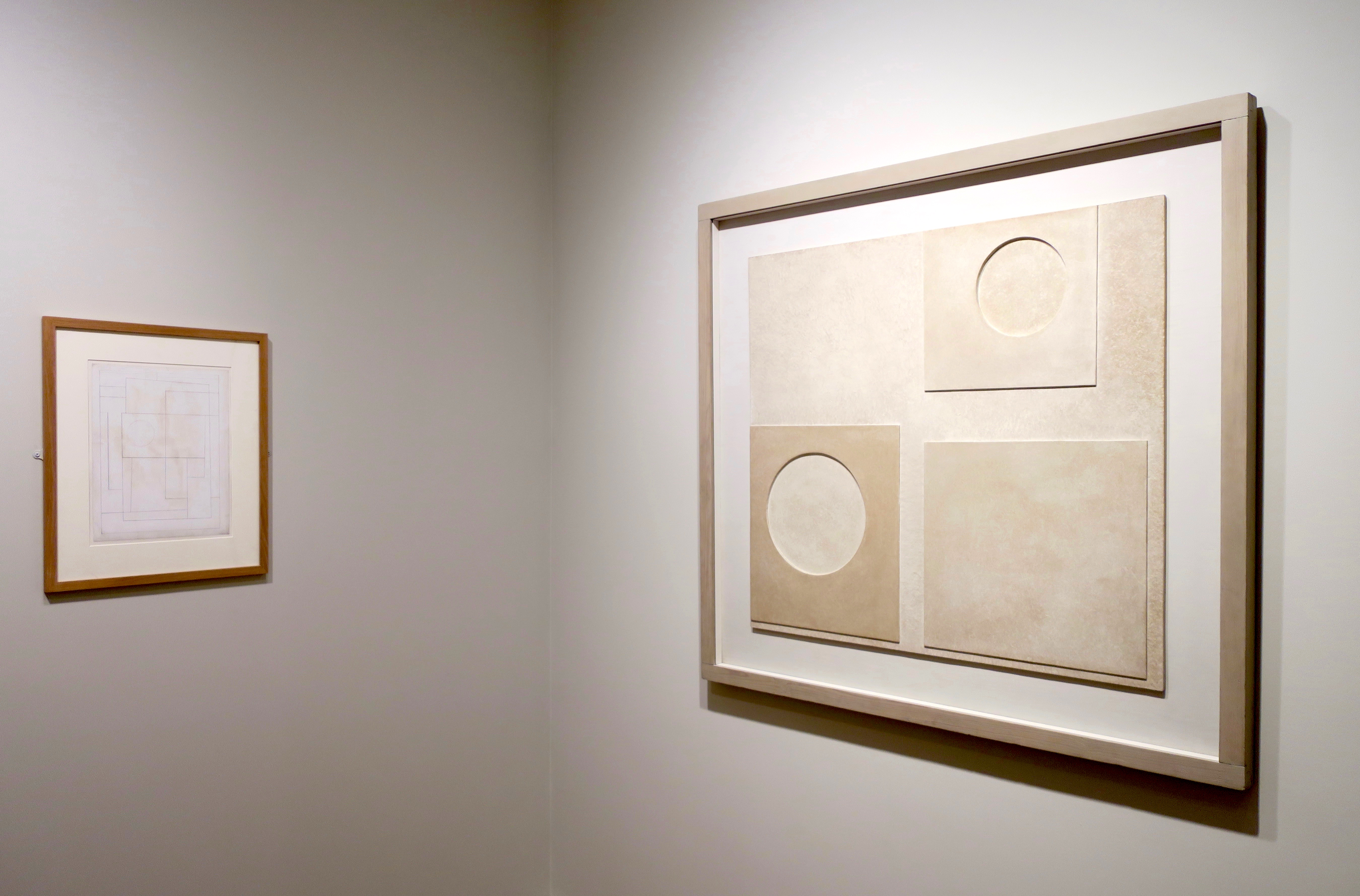 Left – Ben Nicholson: 1936 (drawing – version 2)
Right – Ben Nicholson: 1935 (painted relief)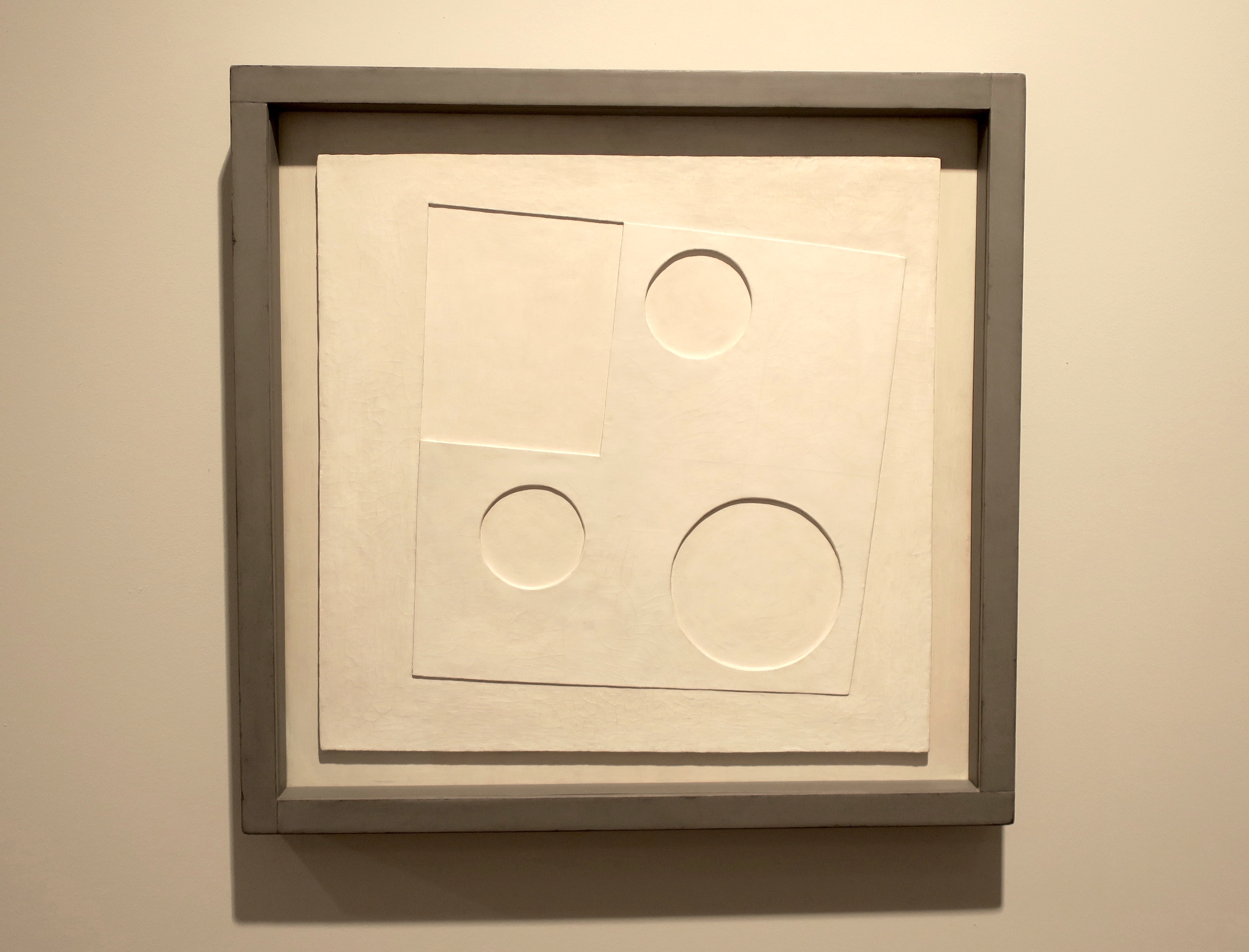 Ben Nicholson: 1934 (white relief, square and circles)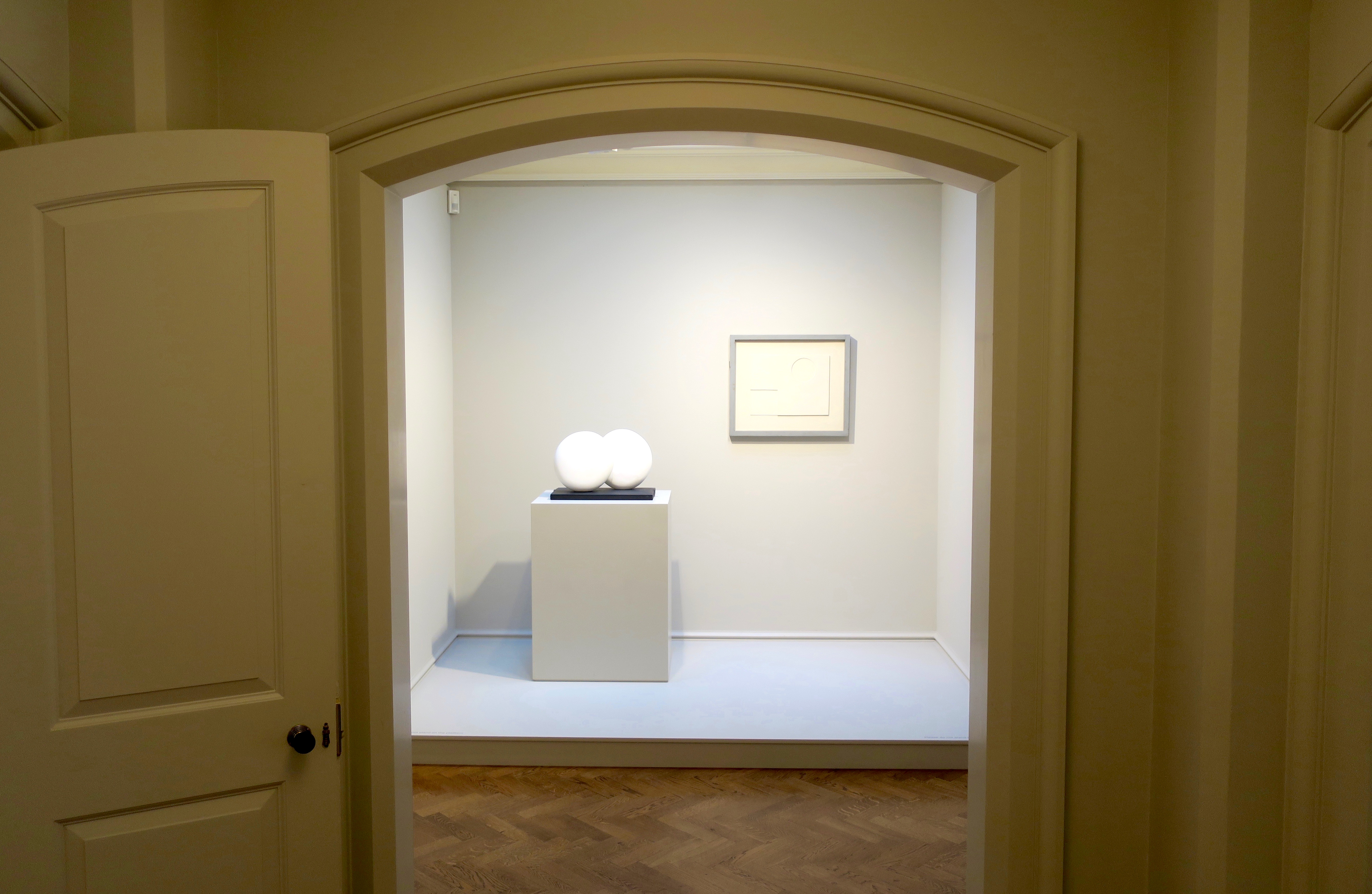 "There must be a perfect unity between the idea, the substance and the dimension: this unity gives scale. The idea – the imaginative concept – actually is the giving of life and vitality to material…"
Barbara Hepworth 1937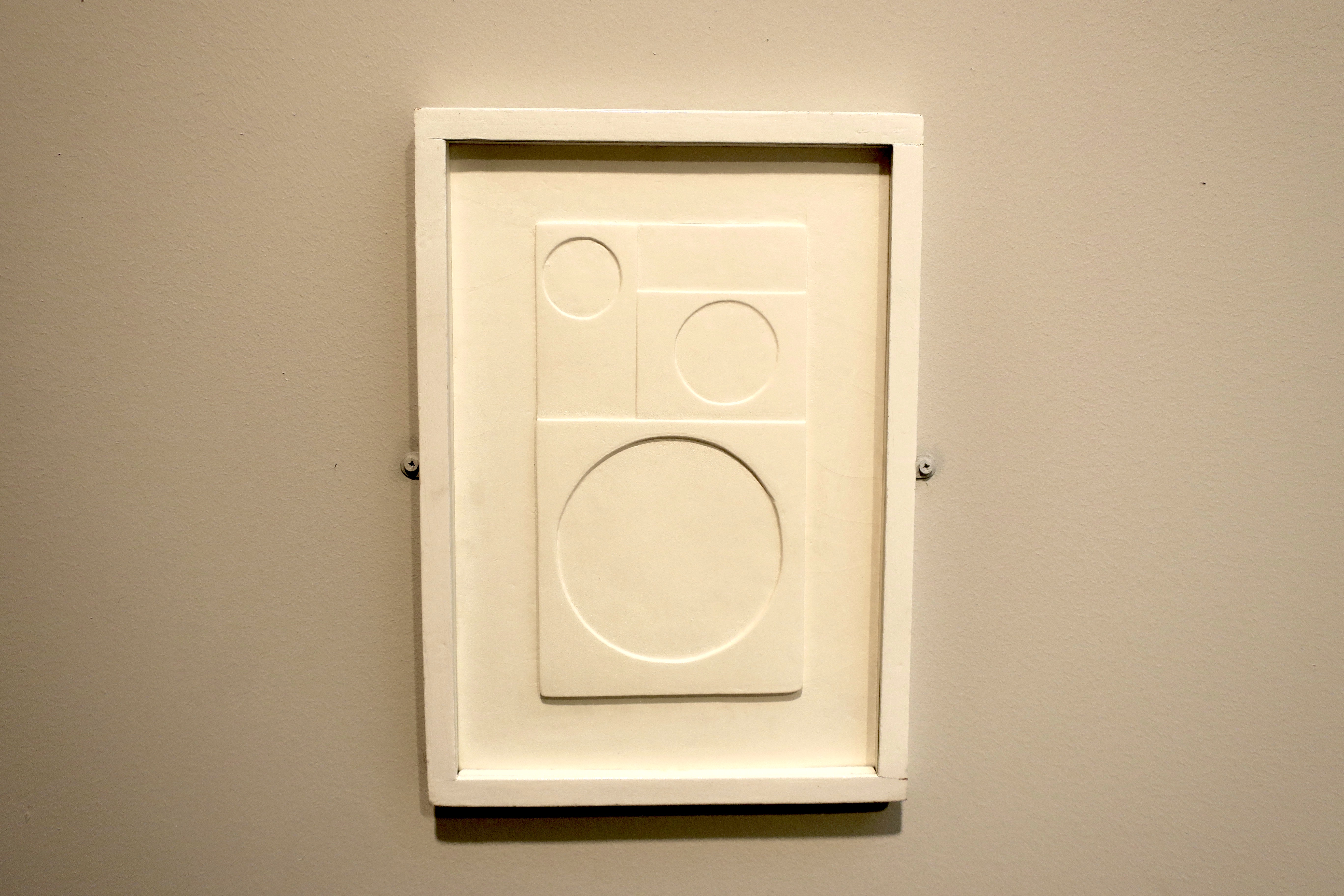 Ben Nicholson: 1934 (white relief)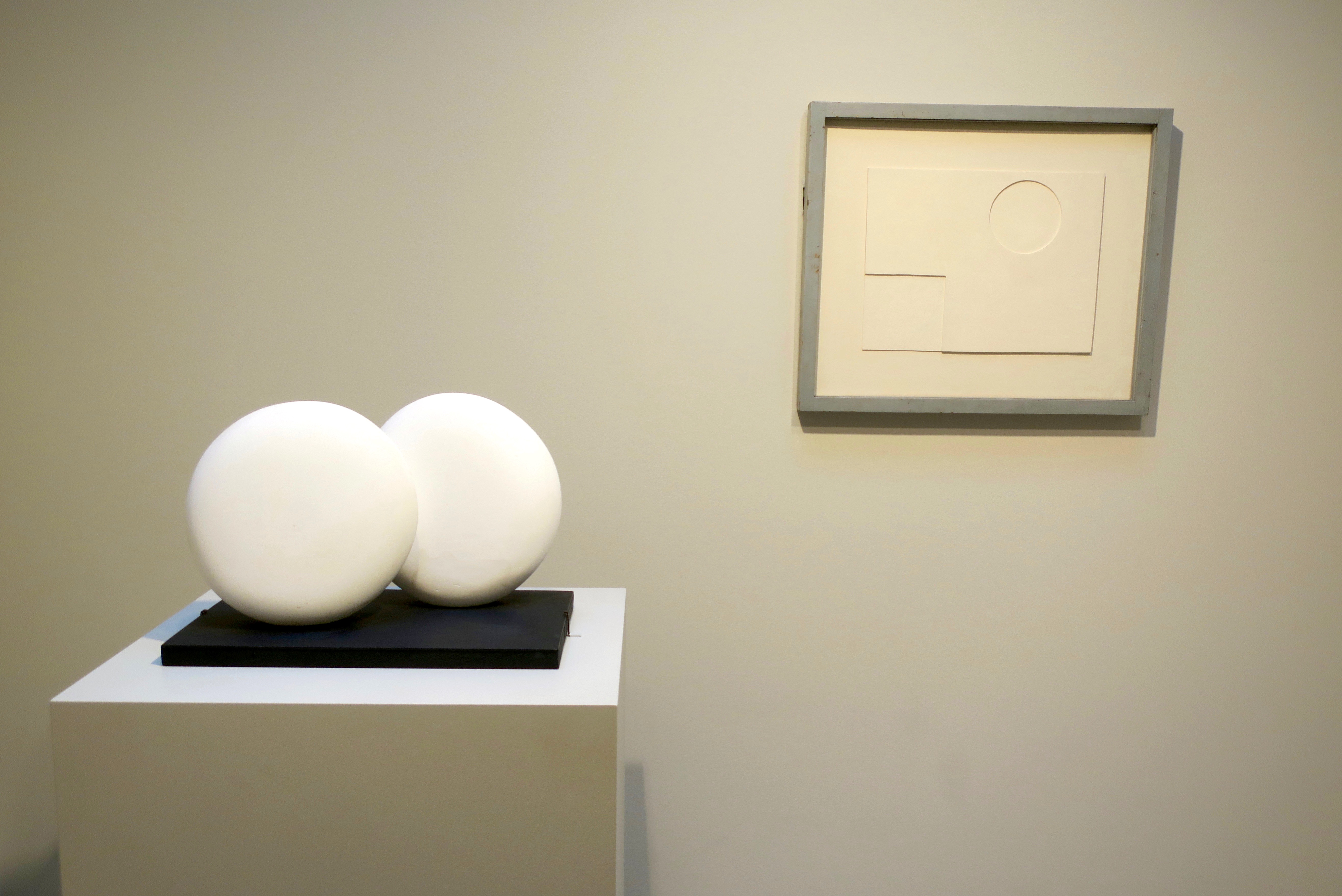 Left – Barbara Hepworth: Discs in Echelon, version 2, 1935
Right – Ben Nicholson: 1935 (white relief)
※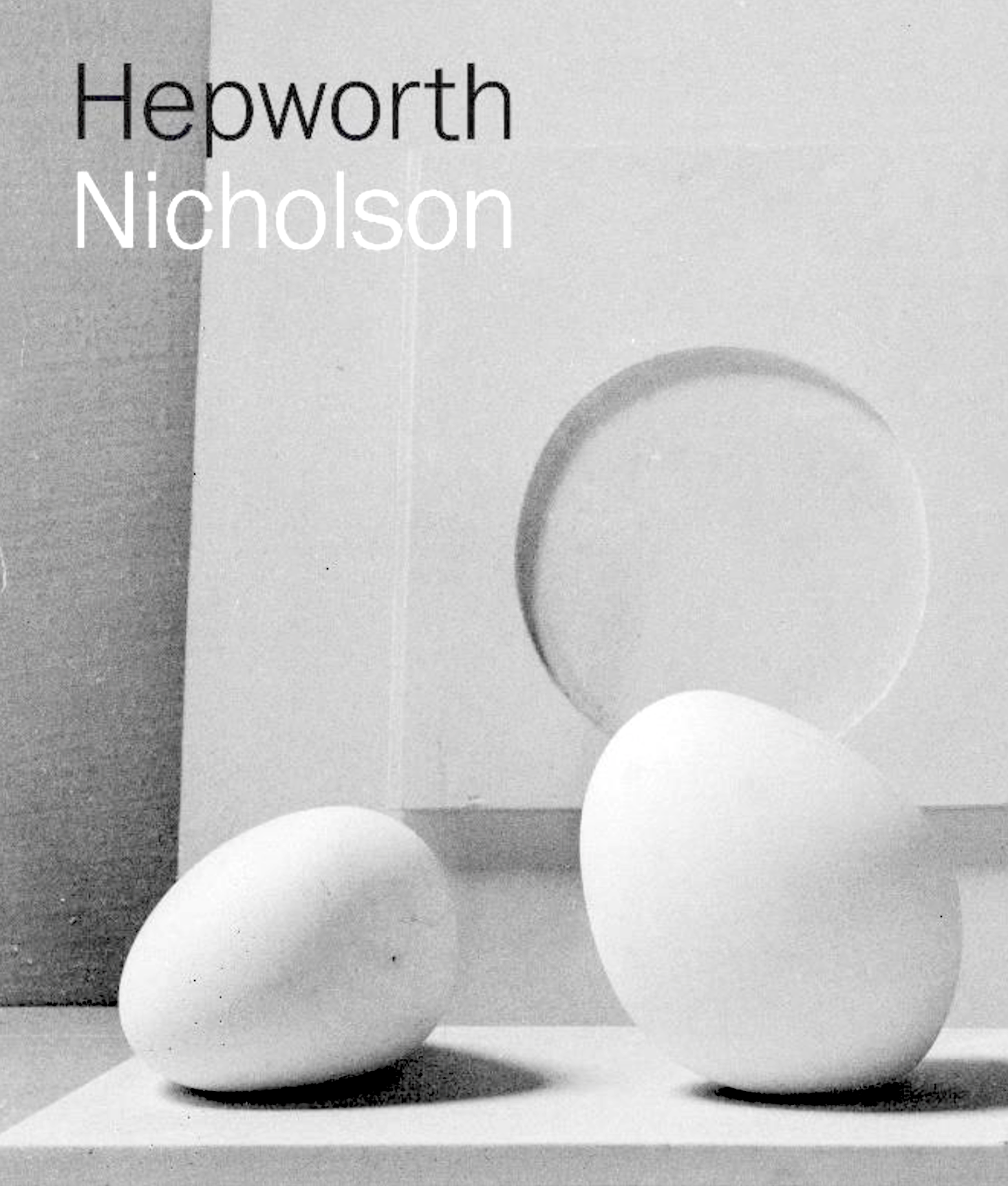 Barbara Hepworth | Ben Nicholson
Sculpture and Painting in the 1930s