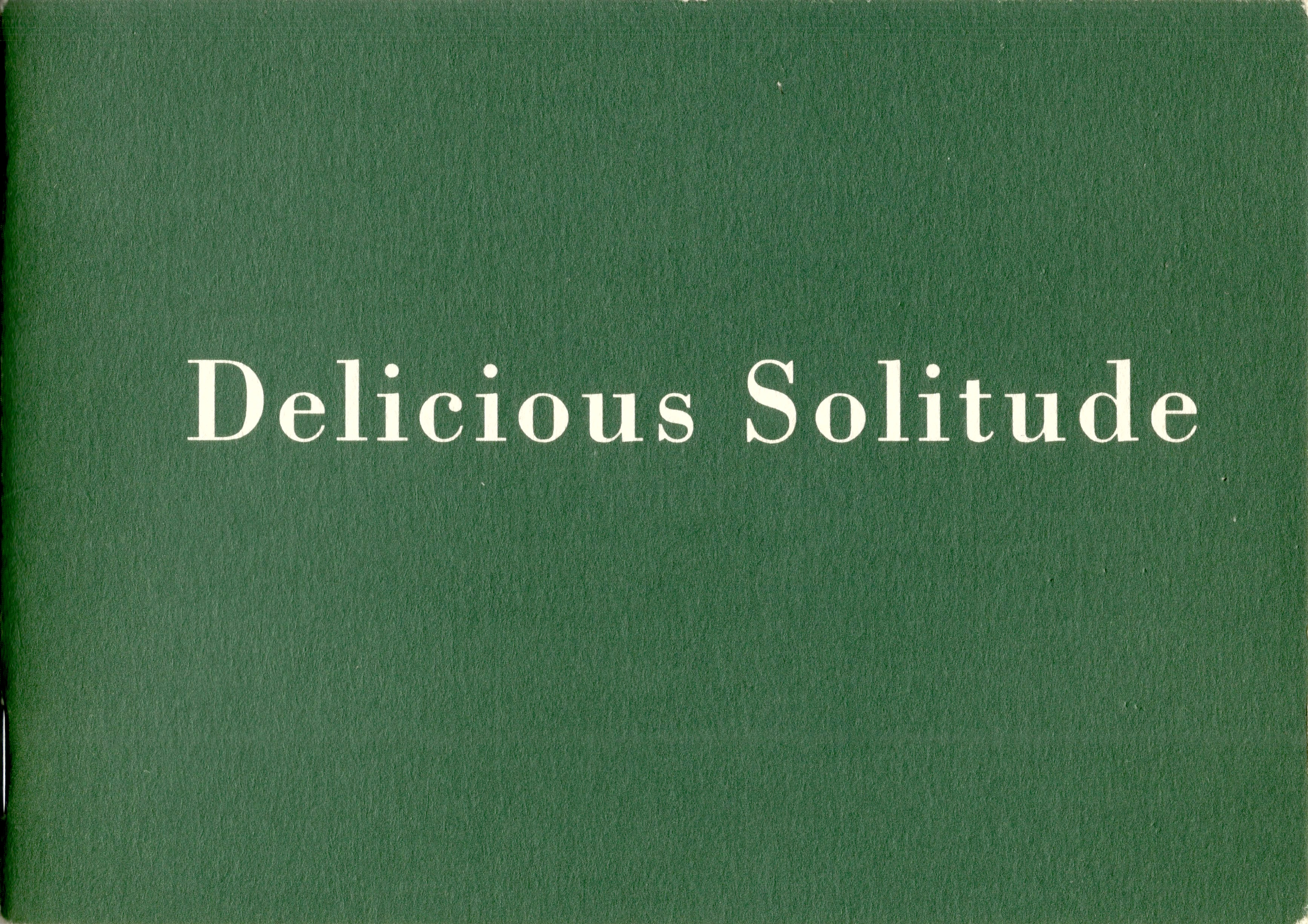 This little booklet is no bigger than a postcard. It's a pocket book. It was published in 1989 for a joint exhibition of drawings by John Hubbard and photographs by Paul Joyce at the Royal Festival Hall. The exhibition toured to other venues, including Warwick Arts Centre. I didn't see the exhibition but fortunately I found this book, another discovery in the treasure house that was Notting Hill Books. For many years its tiny reproductions were my only knowledge of John Hubbard's charcoal drawings, until I saw his exhibition at Kew Gardens in 2006, Spirit of Trees, which included some of the drawings reproduced here. I found this book again today and felt moved to share its pages.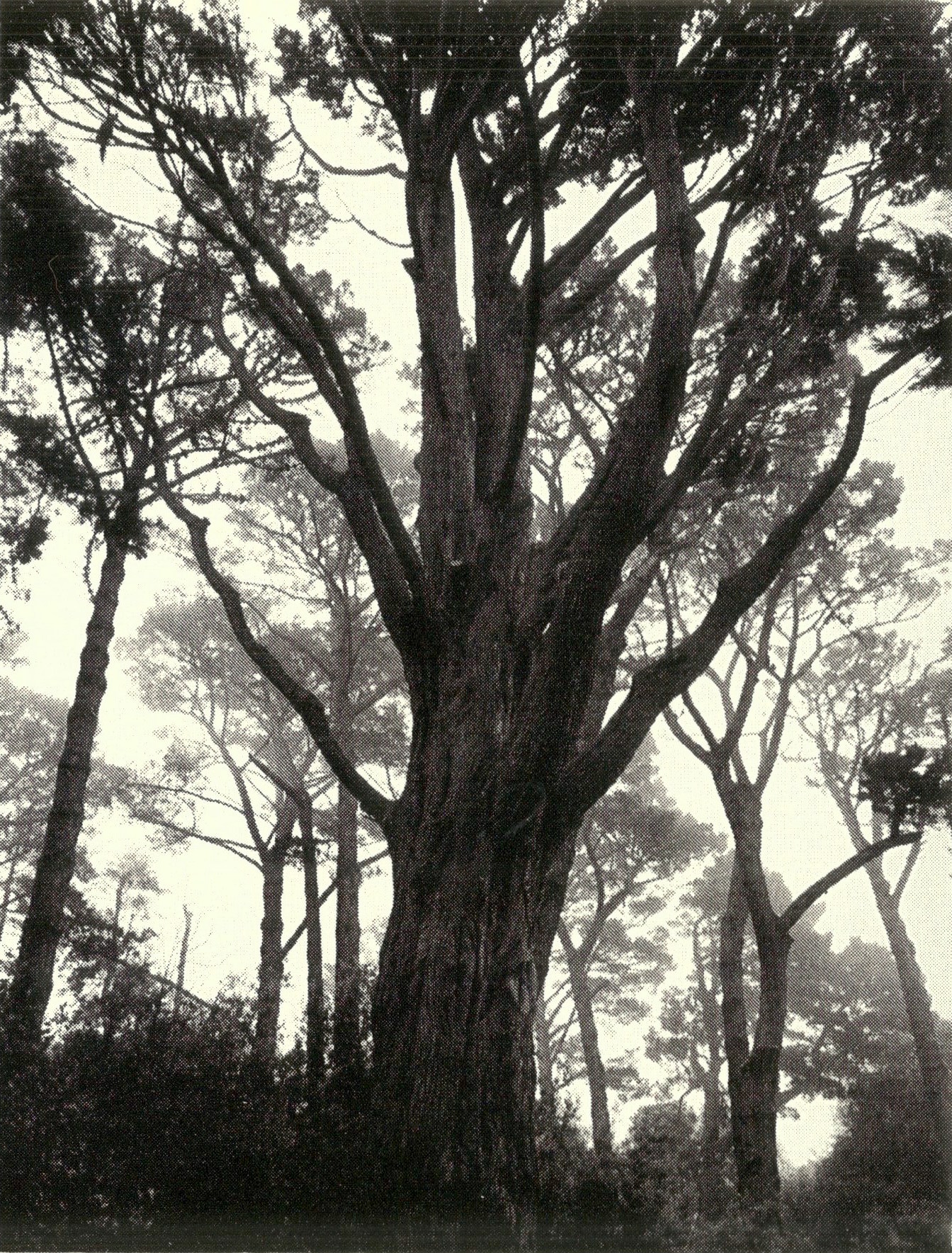 Paul Joyce, In the woods, Abbotsbury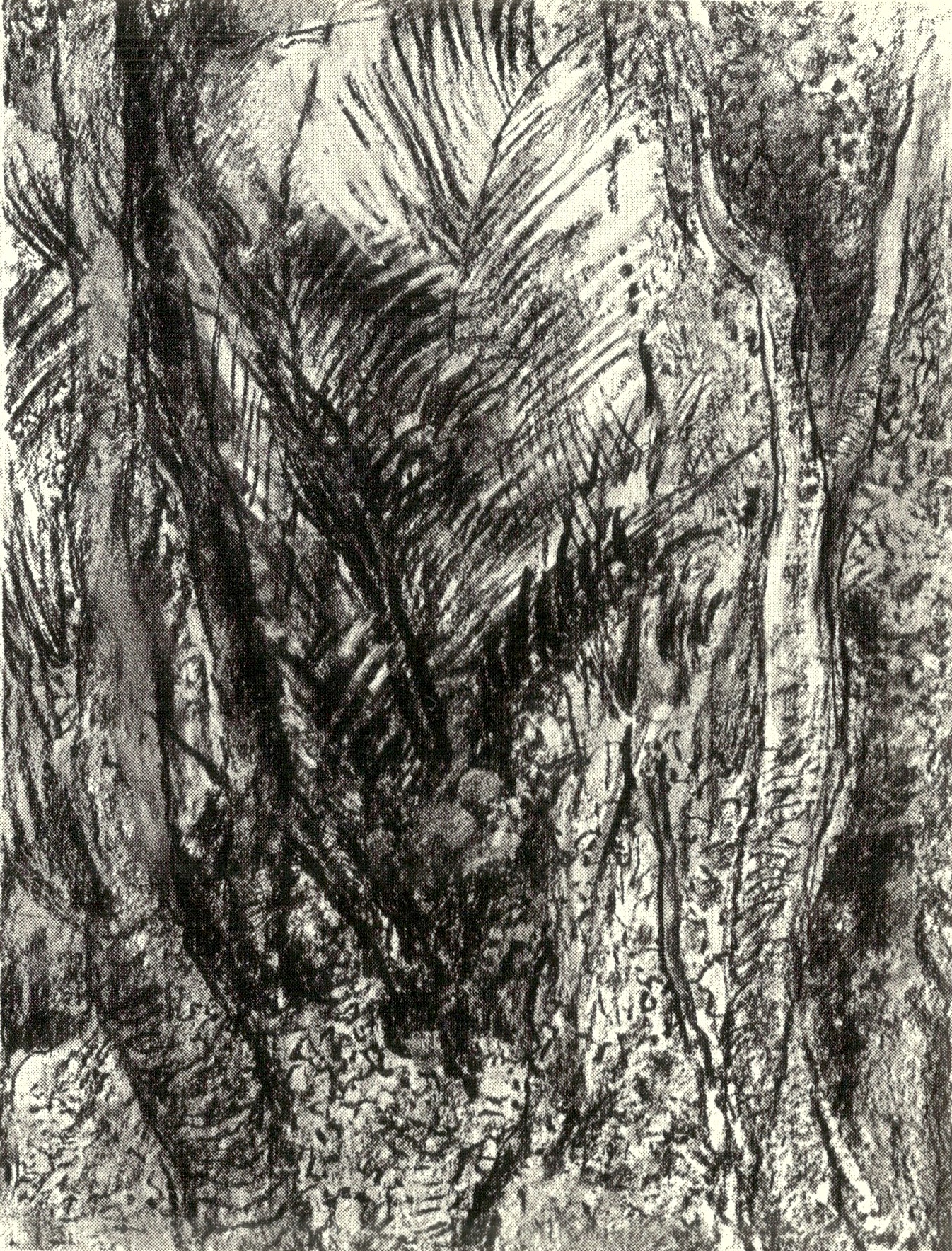 John Hubbard, Palm leaves against the light, Tresco
This exhibition grew from a series of drawings based on gardens at Abbotsbury in Dorset and Tresco in the Scilly Isles, made by the painter John Hubbard between 1983 and '86. The photographer and film-maker Paul Joyce visited the same gardens in the summer of 1988.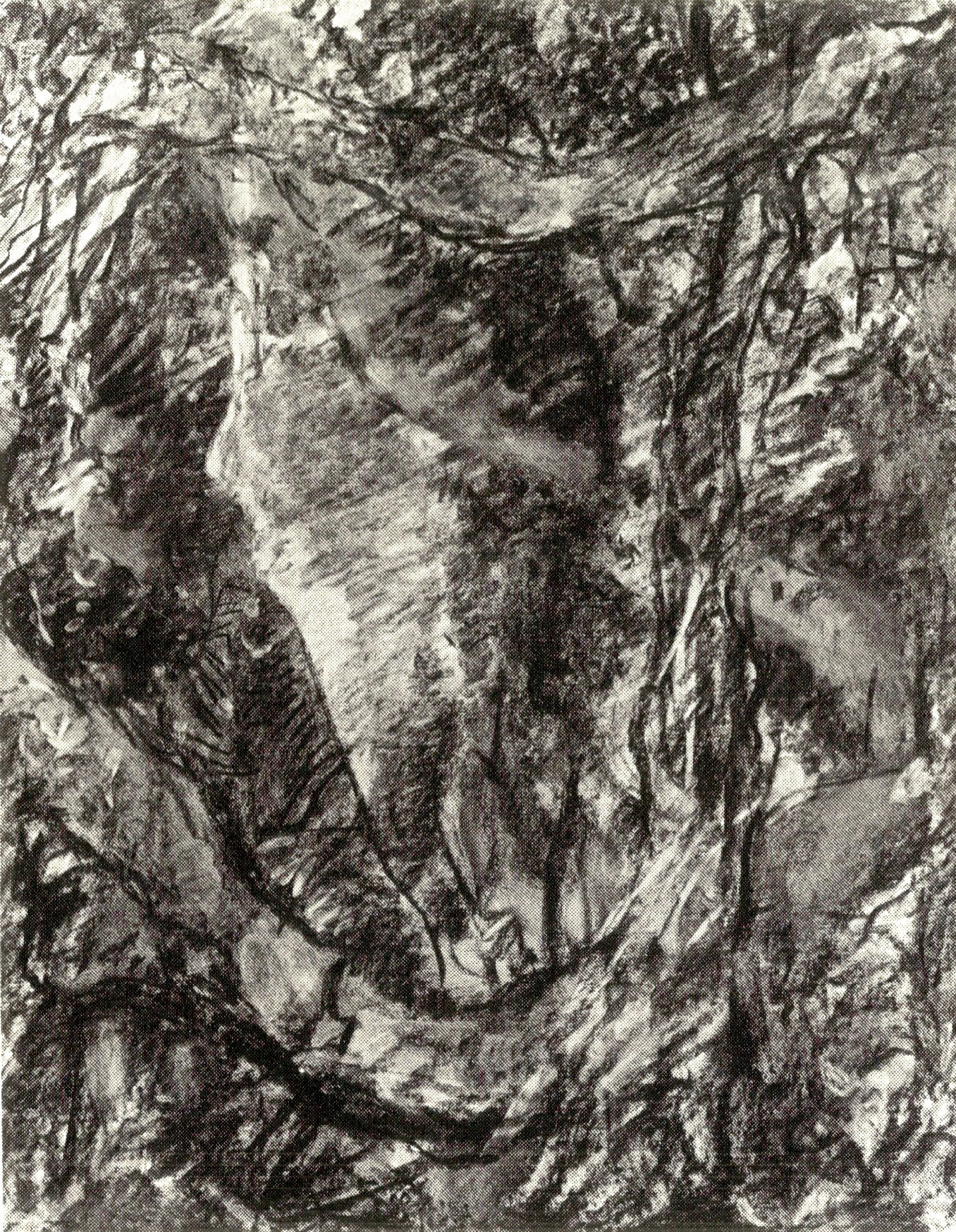 John Hubbard, Twisting, gripping (large version #1) Tresco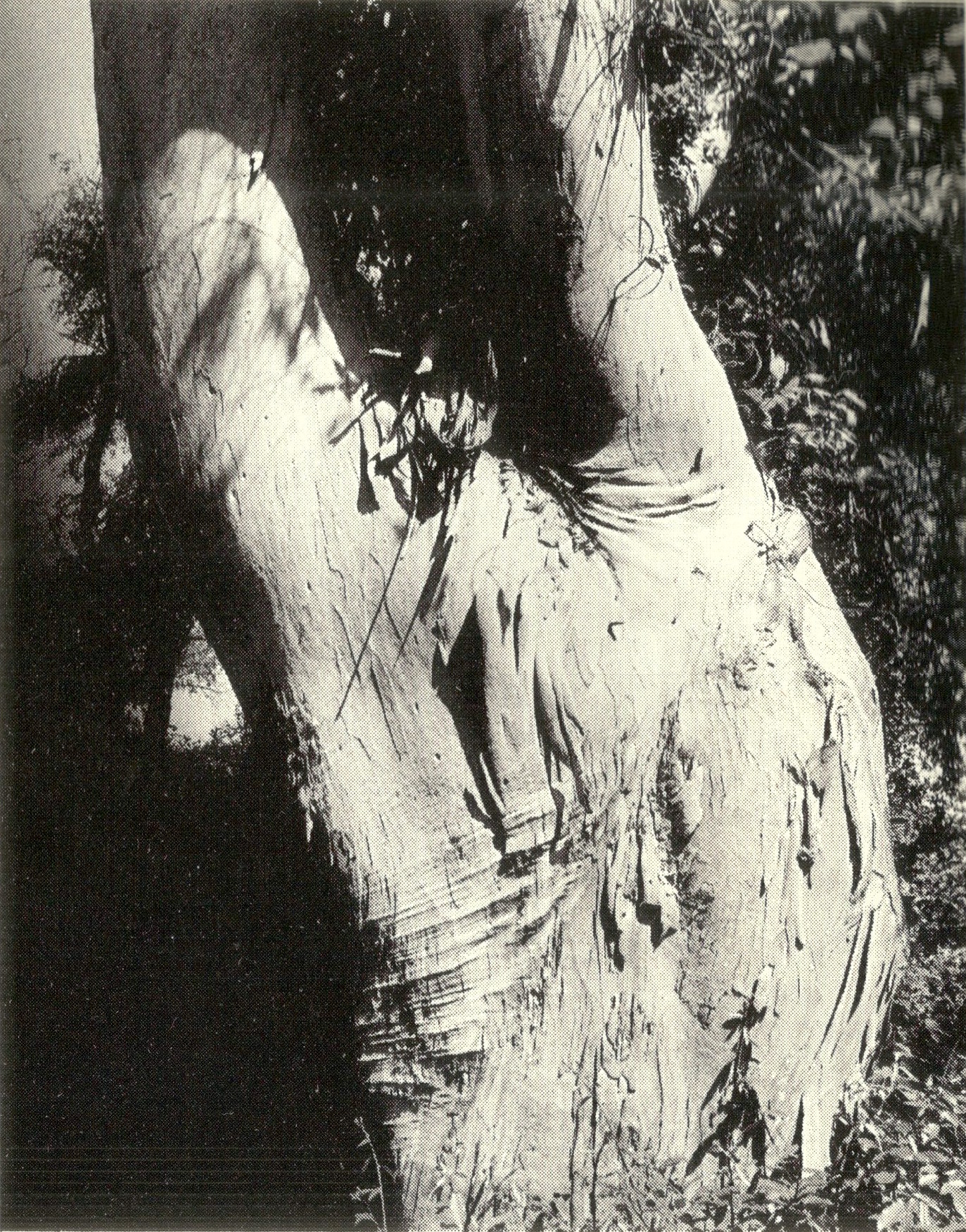 Paul Joyce, Blue Gum Eucalyptus globulus, The Long Walk, Tresco
Andrew Marvell was writing at a moment of tremendous social upheaval, at the time of the Civil War, and in his poem 'The Garden' he celebrates, with great wit and conscious artifice, the idea that a garden provides solace and refreshment for the spirit. John Hubbard and Paul Joyce are aware of the confusion, the complexities and the dangers that beset their present-day Garden-states, and they too withdraw into them to be solitary and for regeneration.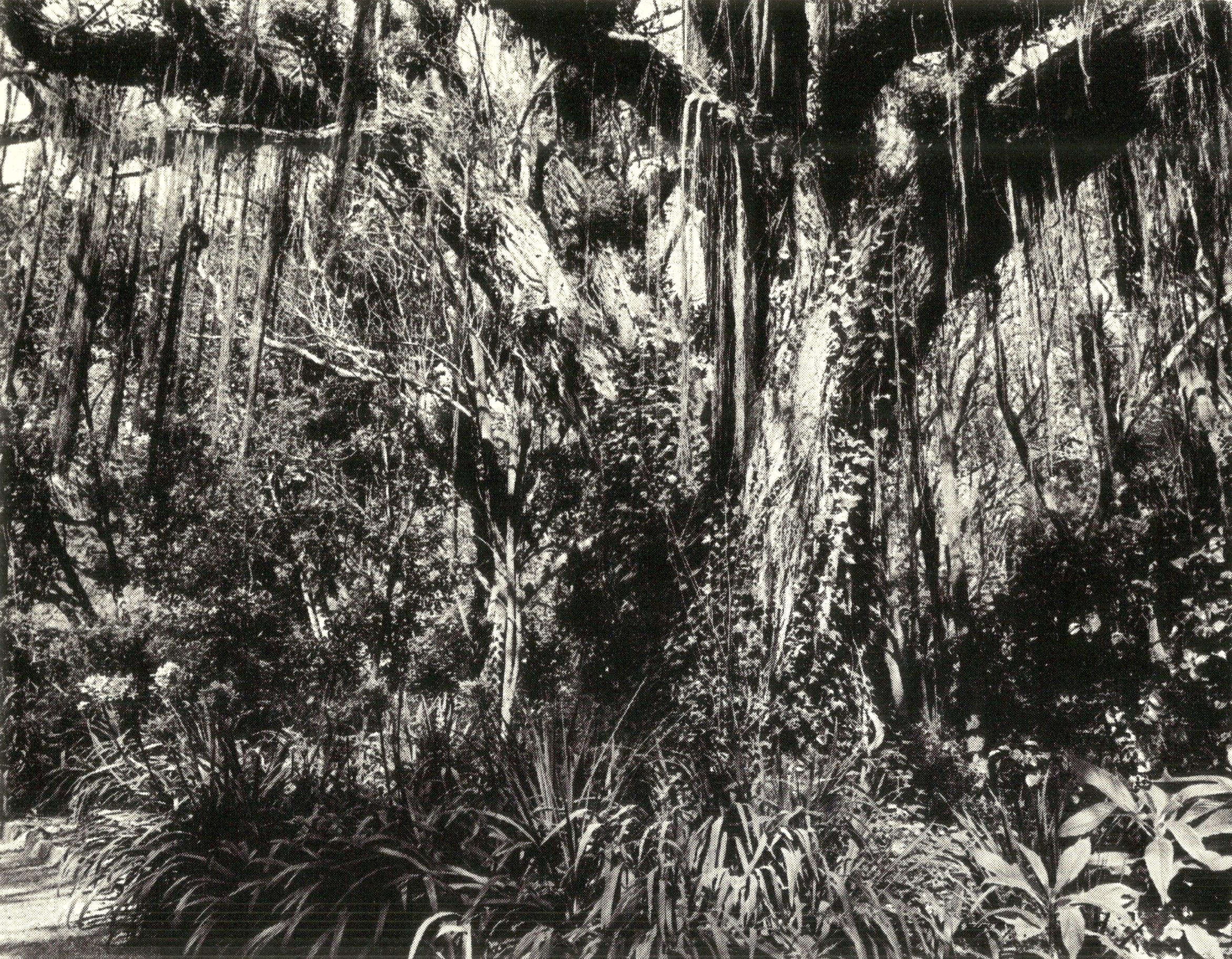 Paul Joyce, Metrosideros tomentosa, The Lighthouse Walk, Tresco
Fair Quiet, have I found thee here,
And Innocence thy sister dear?
Mistaken long, I sought you then
In busy companies of men:
Your sacred plants, if here below,
Only among the plants will grow:
Society is all but rude
To this delicious solitude.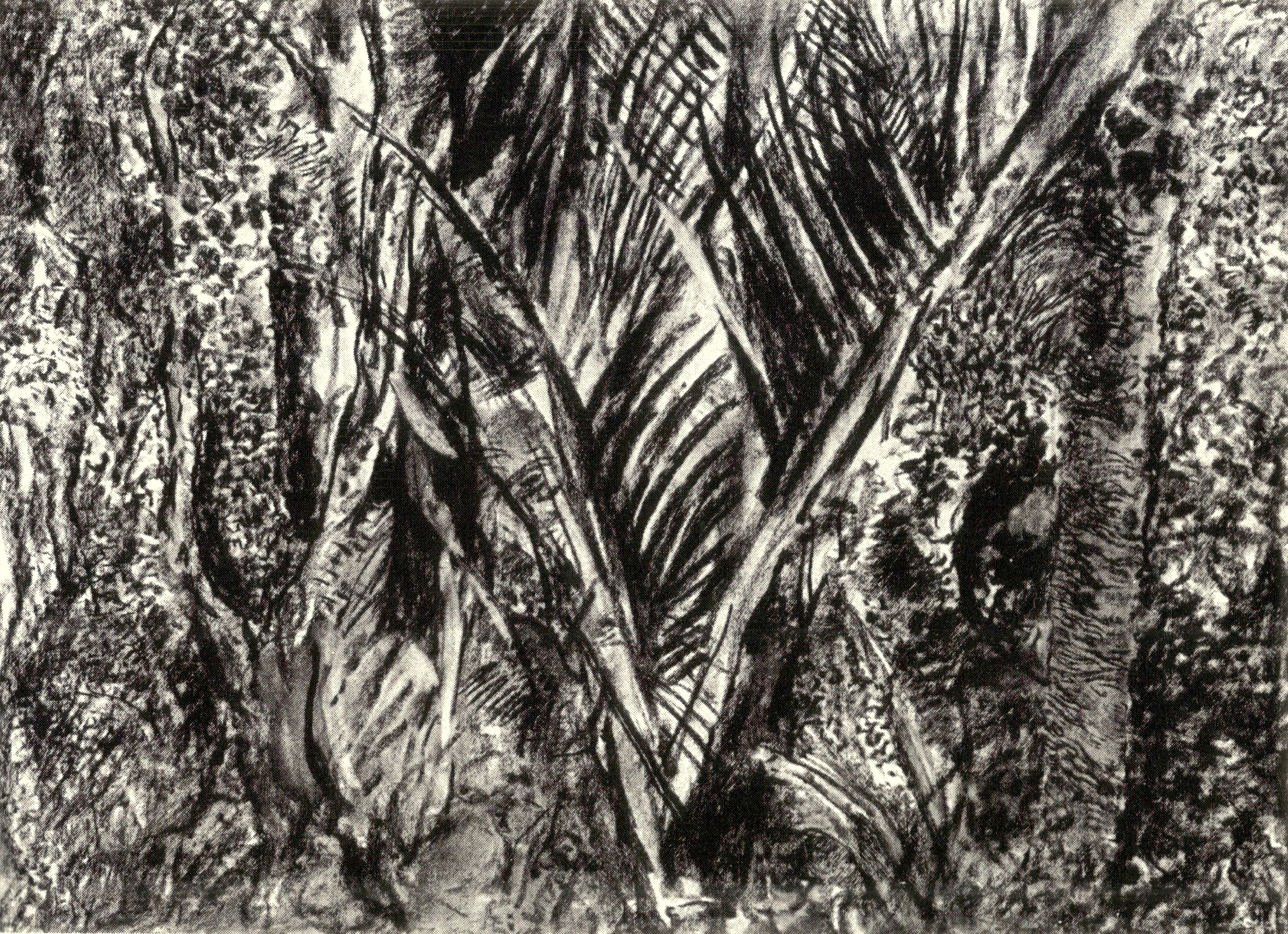 John Hubbard, Palms against the light, Tresco
Meanwhile the mind from pleasures less
Withdraws into its happiness;
The mind, that Ocean where each kind
Does straight its own resemblance find;
Yet it creates, transcending these,
Far other worlds, and other seas;
Annihilating all that's made
To a green thought in a green shade.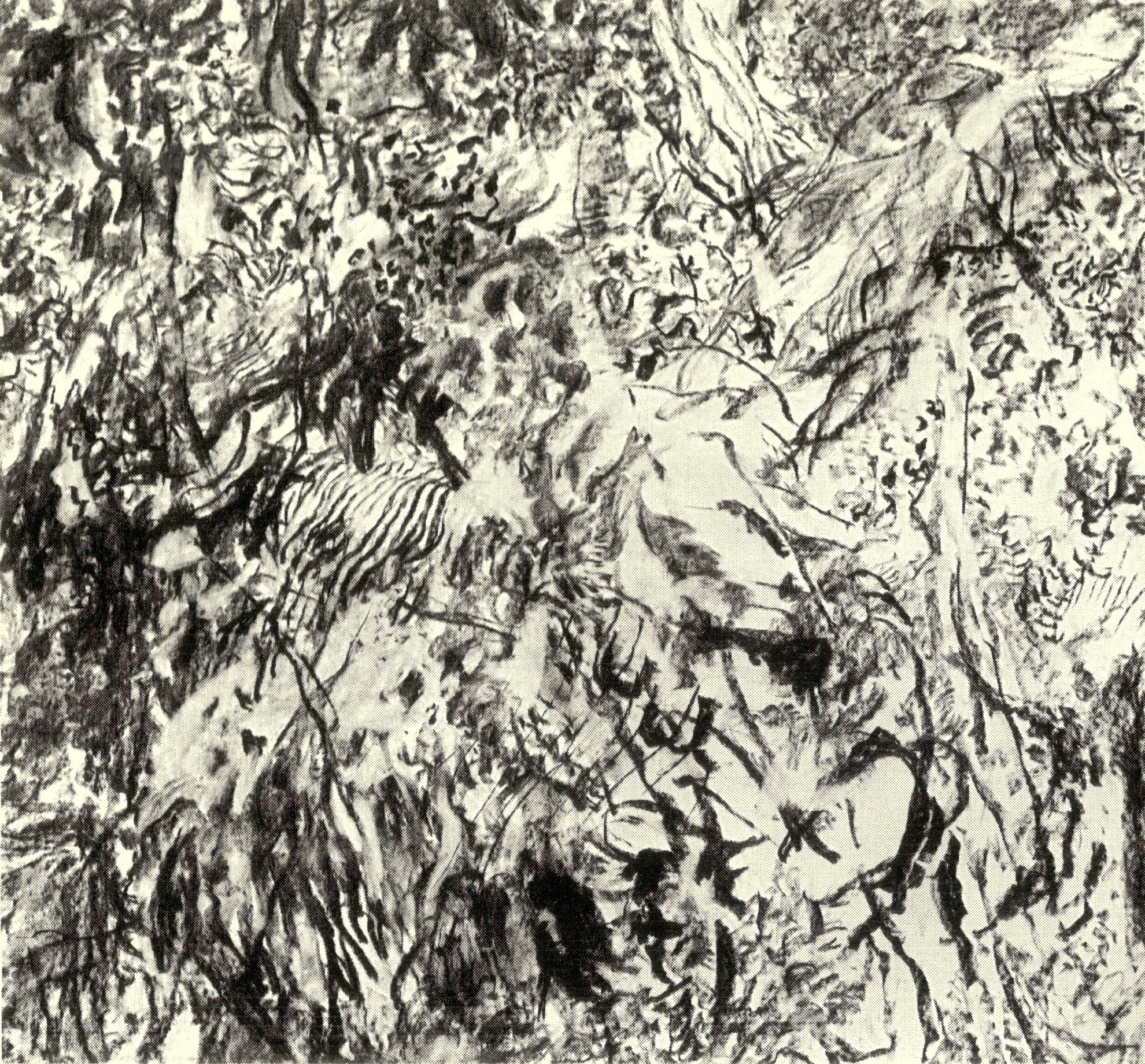 John Hubbard, Foliage (Abbotsbury #10)
Tresco and Abbotsbury, each mature, full-blown gardens dappled with mystery and fascination, occupy magnificent positions. They have significant differences and also much in common: enormous trees, sub-tropical foliage and flowers, the proximity of the sea. In both, the sky is only something sensed above or beyond. At Tresco, it is really only possible to see it by climbing to the top of the highest terrace. They are inward gardens, introverts despite occasional extrovert flourishes.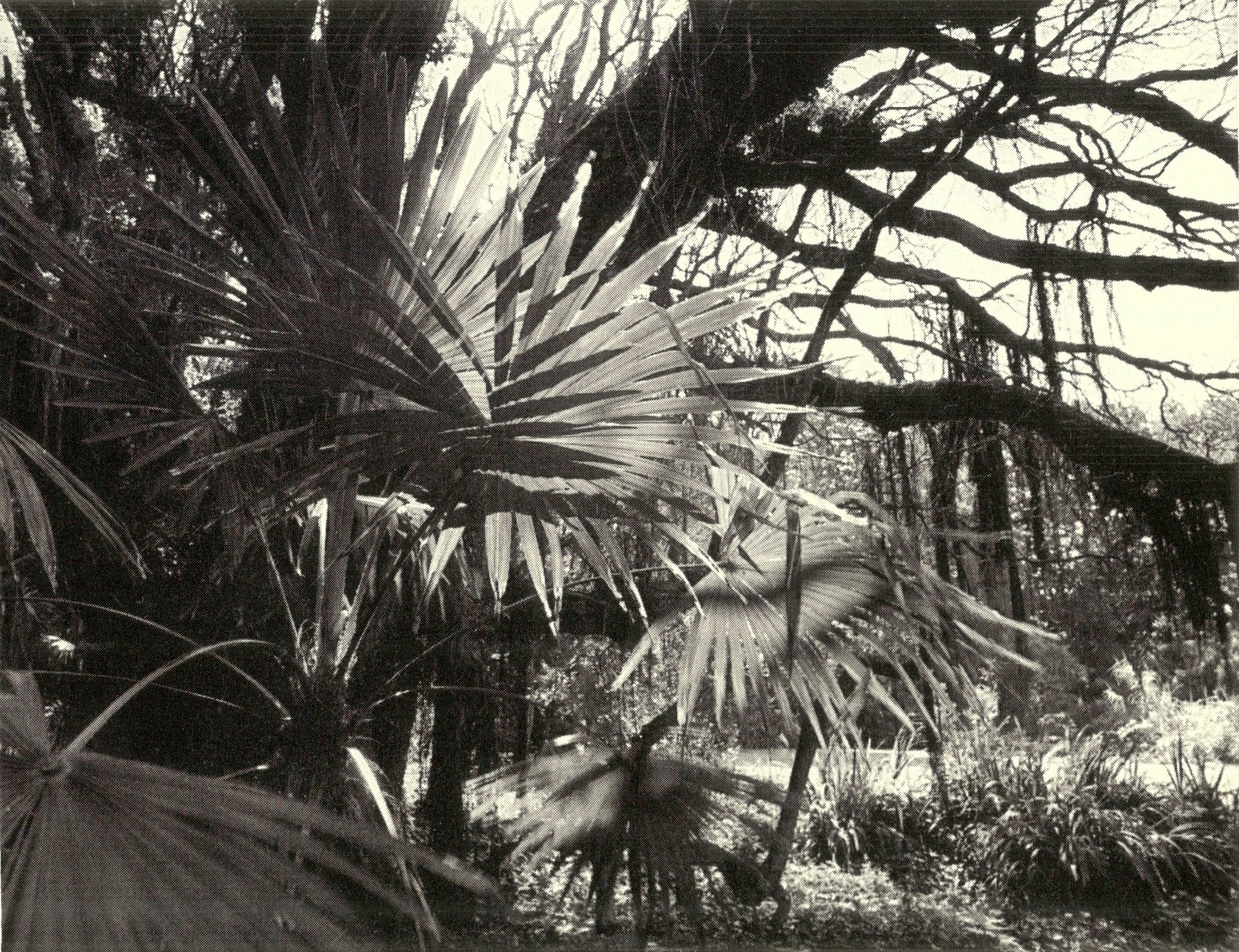 Paul Joyce, Palm fronds, Tresco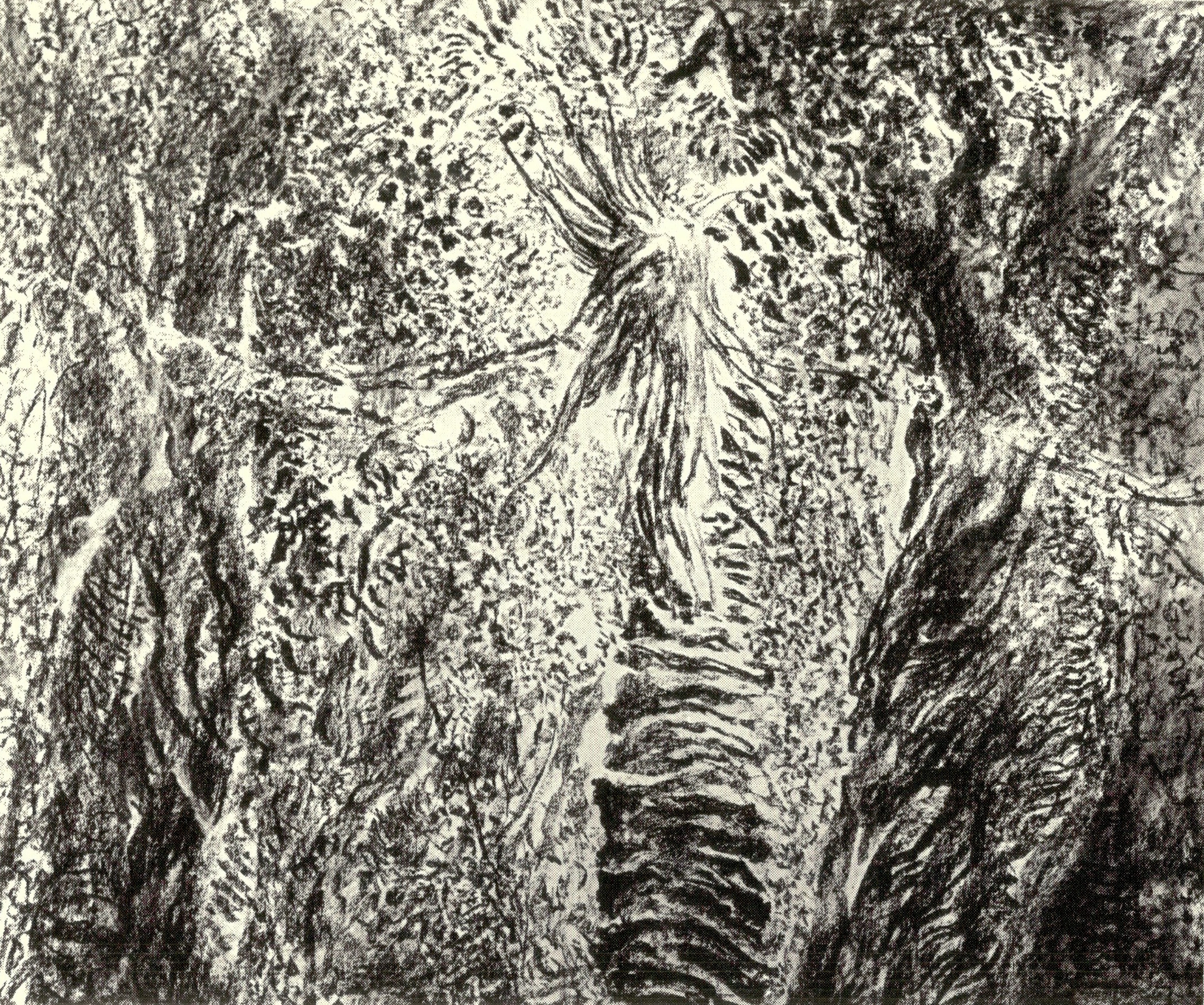 John Hubbard, The centre of the garden: spectre (Abbotsbury #11)
They are the sort of places I adore. To see them, to enter them, is a mixture of rapture and close inspection, translated by the act of drawing. The drawing is made and unmade, built up in stages like some sort of twig house (charcoal twigs); assembled and then pushed to see if it collapses. If it falls, then rebuilding begins until the structure holds. At the end of the session, there is a patch worn by one's feet and stool and a few stumps of charcoal, rather like the foraging marks left by squirrels.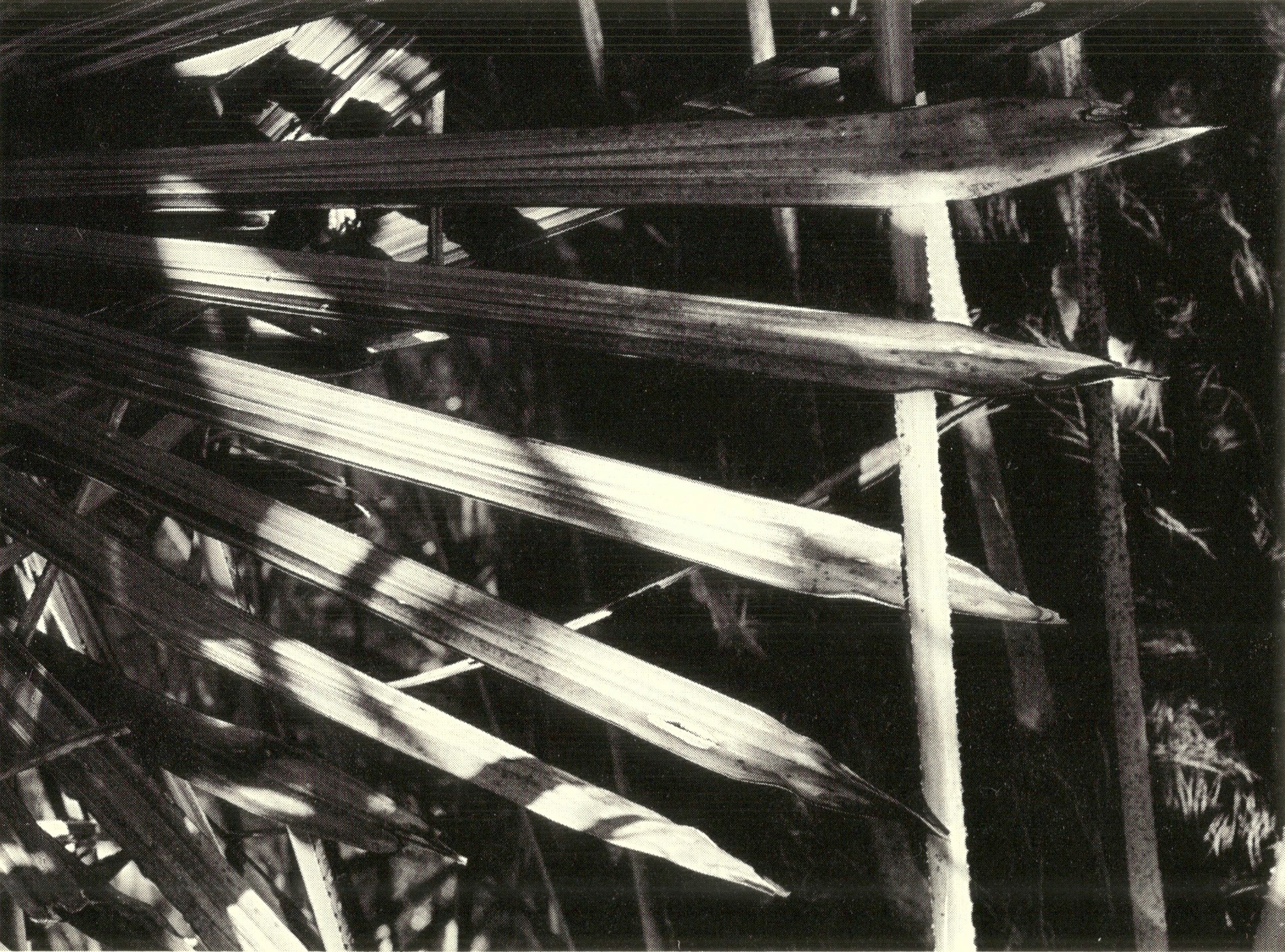 Paul Joyce, Spikes in sunlight, Abbotsbury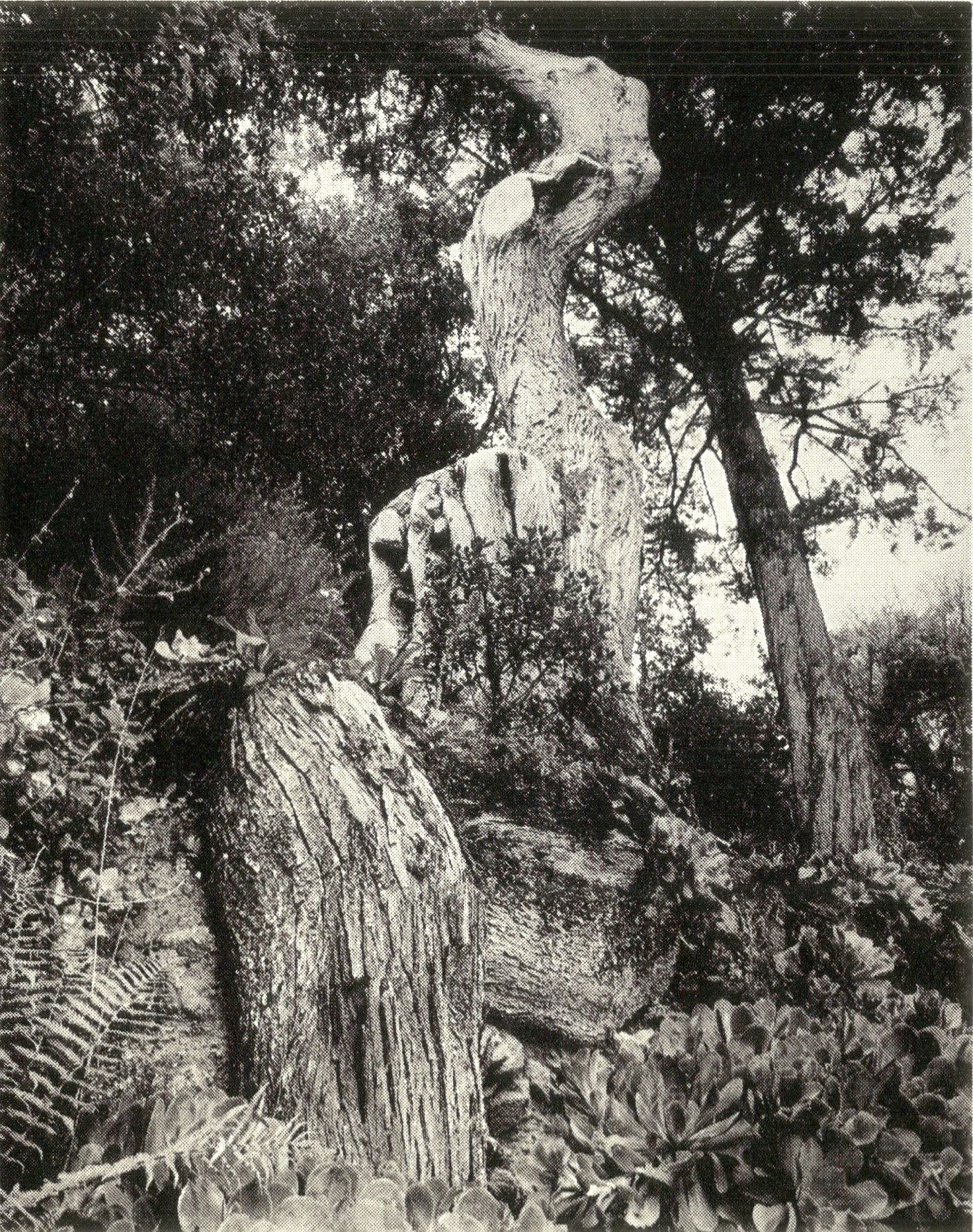 Paul Joyce, Cypress and succulents, The Cypress Rockery, Tresco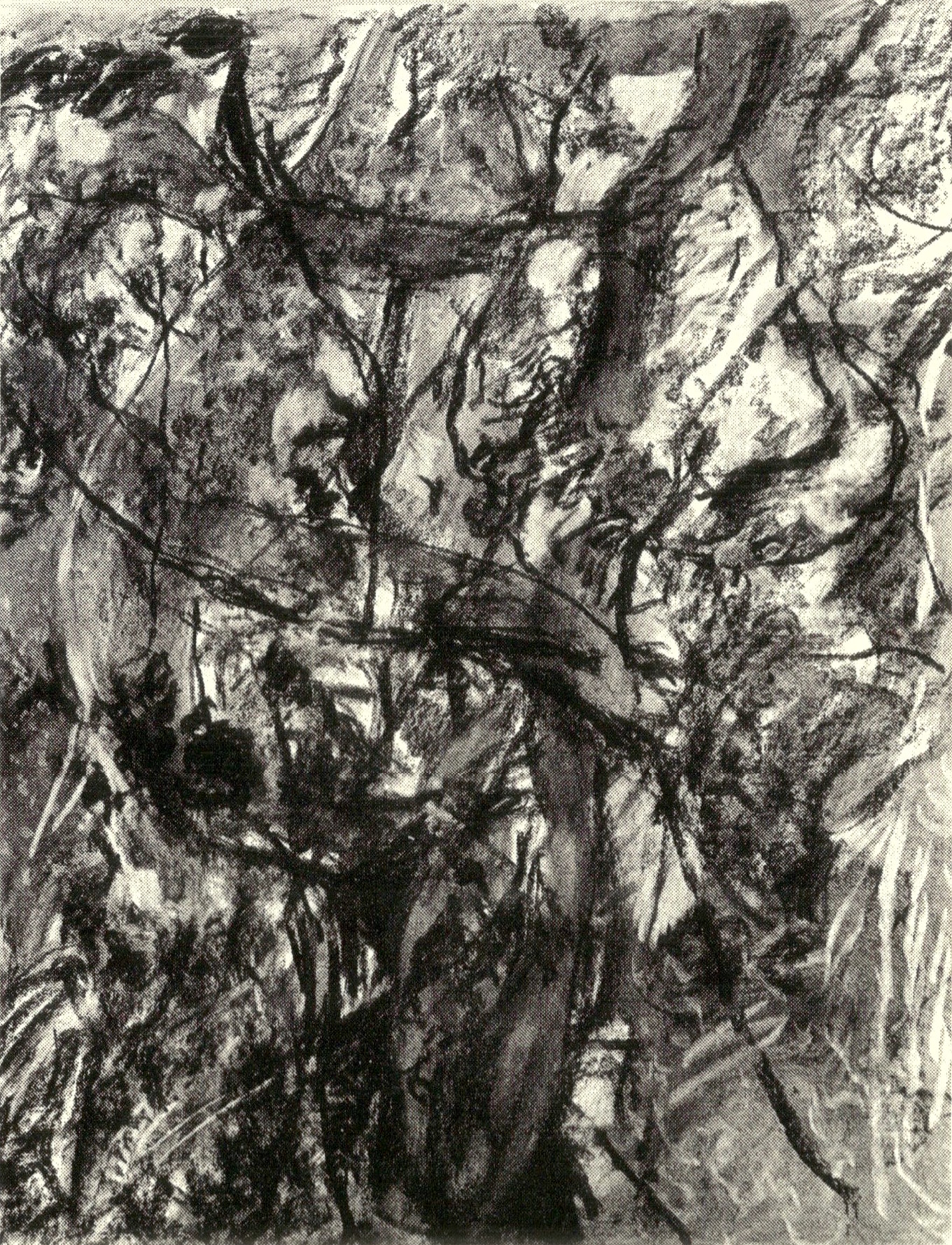 John Hubbard, Twisting, gripping (large version #2) Tresco
※
John Hubbard / The Rowley Gallery