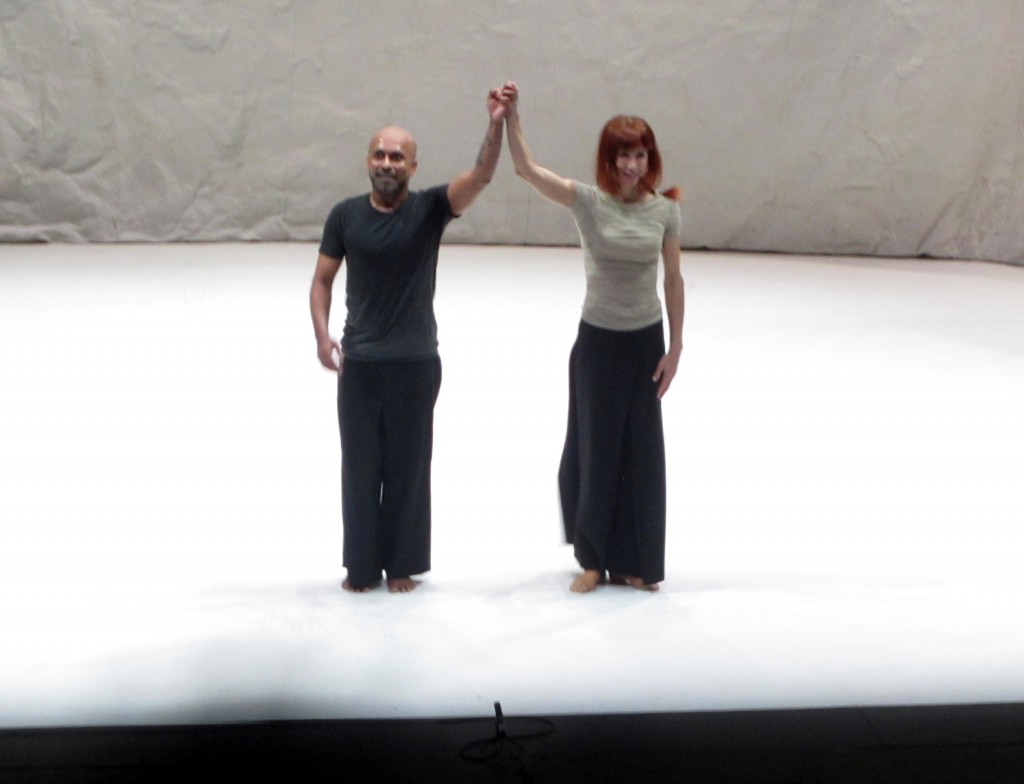 Akram Khan and Sylvie Guillem after their final performance of Sacred Monsters at Sadler's Wells. They gave it their all and got a rapturous response from the audience. We were fortunate to be there.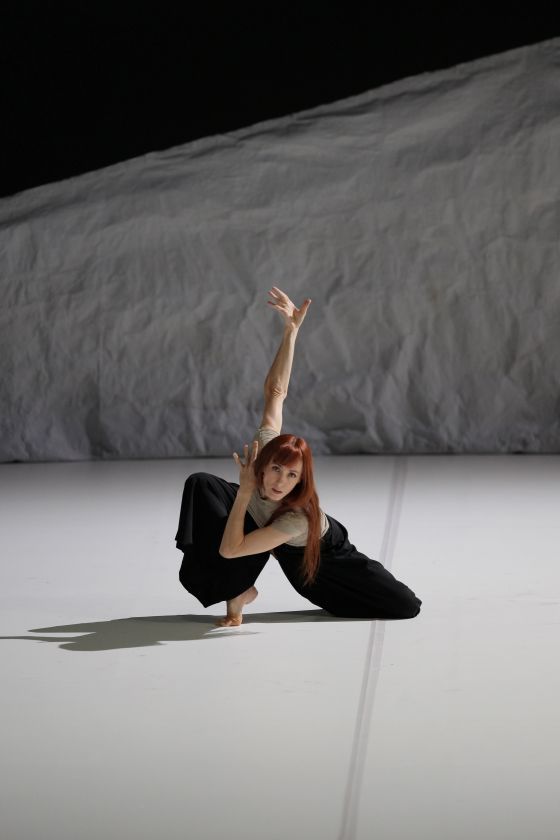 Sacred Monsters was a sequence of dances; this video gives a glimpse, first a solo by Sylvie Guillem then one by Akram Khan, but the best were the duets that followed, and all were interspersed with spoken interludes, questions of doubt and insecurity. How can a bald man dance like Krishna? How can a ballerina overcome the futility of a Peanuts cartoon character? All questions answered by the emotional range of their dancing; playful, argumentative, joyful, threatening, calming, exuberant.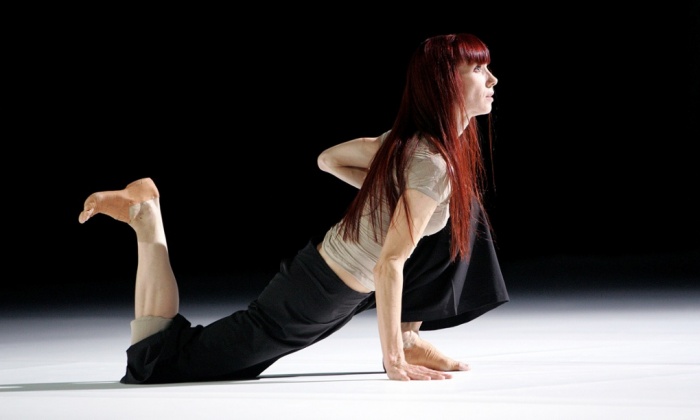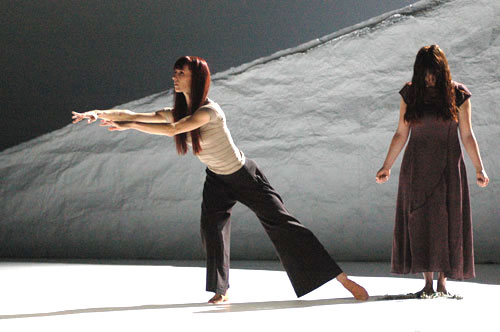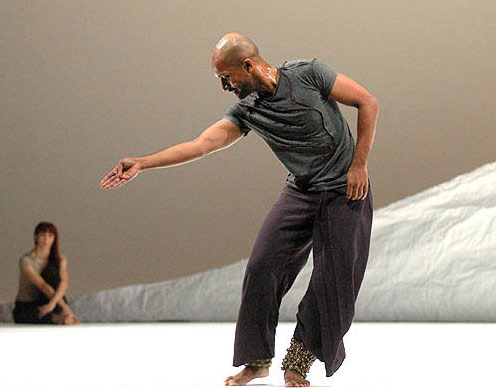 The dancers were accompanied by a great band of musicians, worthy of a concert in their own right, and together they conjured a wonderful interplay of sounds and shapes. The dancers' fluid movements tying and untying each other in graceful knots, the musicians weaving delicious links between them, mixing European and Indian classical music styles with amazing virtuosity.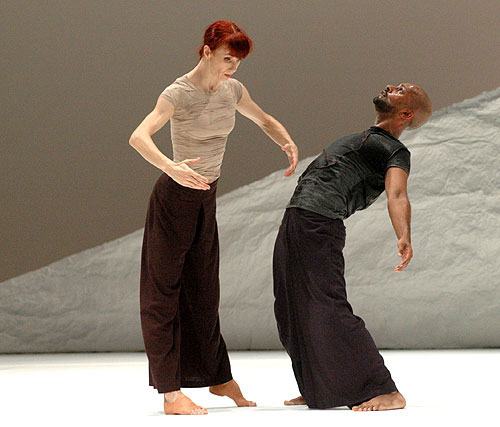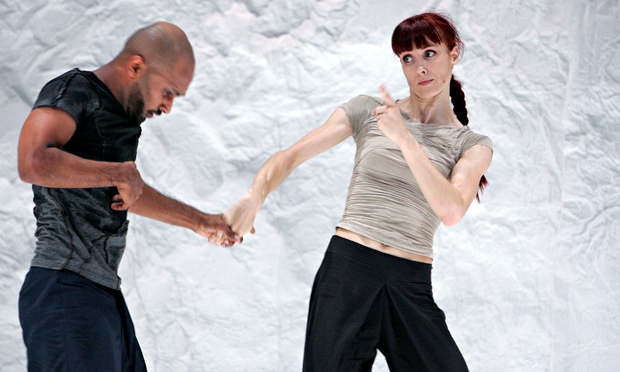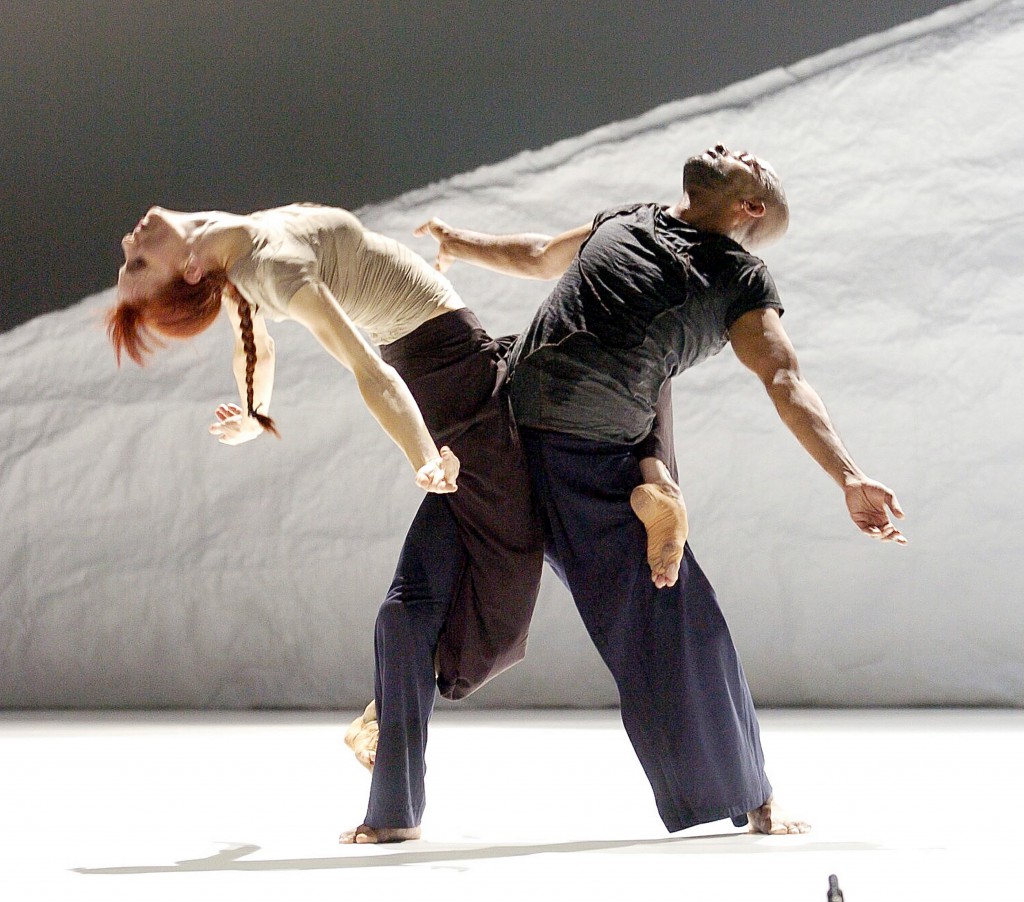 Dance is full of romantic duets, but this is something else: it's an image of a parallel journey. Their early training still shapes Khan's and Guillem's bodies, giving the same move a different accent. Winding around each other, they're joined, but still distinct and individual. Two artists go exploring together – Zoe Anderson.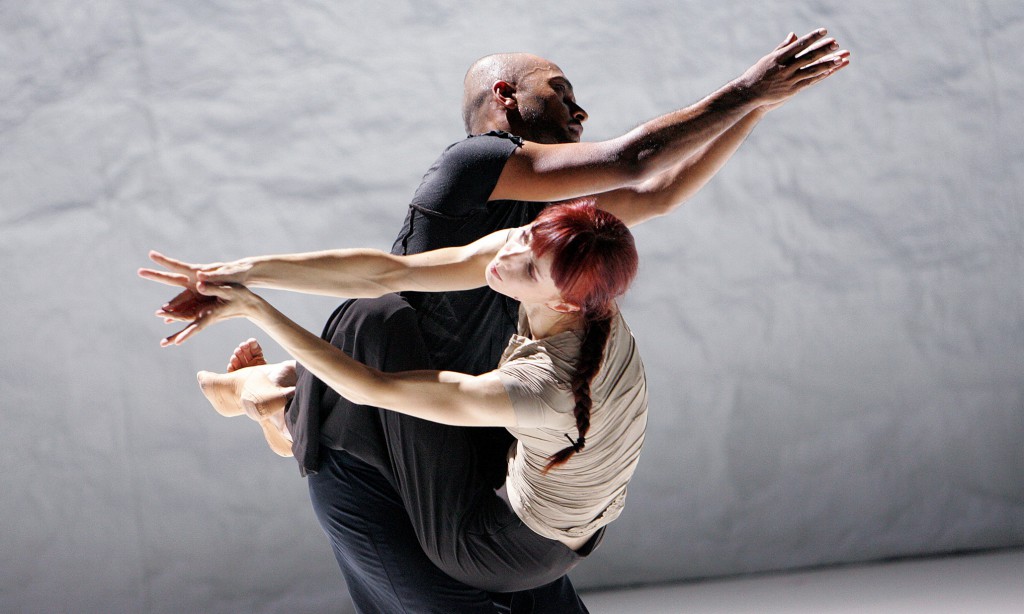 When we first saw Sylvie Guillem perform Sacred Monsters in 2006, the duet felt like a new phase in her career. Partnered by Akram Khan, a dancer without ballet training, she was moving with new fluidity and freedom; she was even, for the first time, speaking dialogue on stage.
But what felt like a duet of new beginnings is now the beginning of the end. Guillem has announced that she's retiring next year, and Khan, though 10 years her junior, has warned that his own dancing days are numbered.
The imminent loss of these two giant talents feels all the more poignant given how joyously they work together in this duet. Sacred Monsters opens with solos that showcase their individual skills. Khan dances traditional kathak, his arms whirling like silken banners above the concentrated maths of his footwork; Guillem combines the fierce linear lyricism of her classical training with slow Zen balances and plunging martial-arts moves.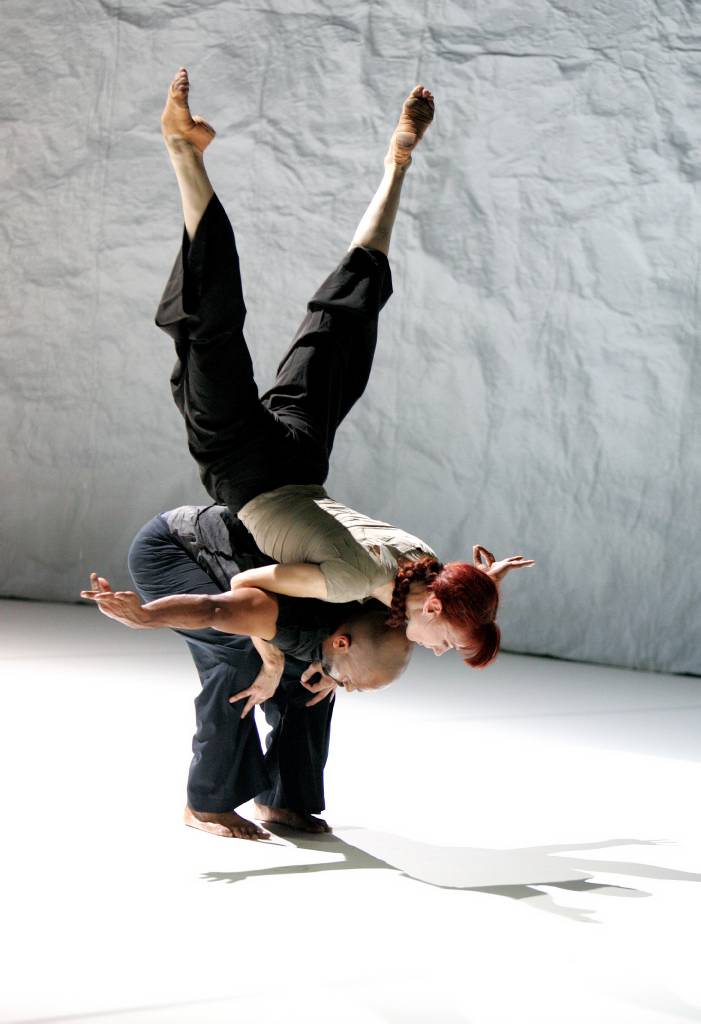 The dancing is astonishing in its artistry, but this duet is about the story of the individuals themselves. Together, Khan and Guillem reveal their underlying fears; his terror of balding, her anxiety about the intrinsic futility of art. They banter and improvise, they kid around like cartoon characters, and their combined spontaneity allows us to believe we're eavesdropping on a real, behind-the-scenes friendship.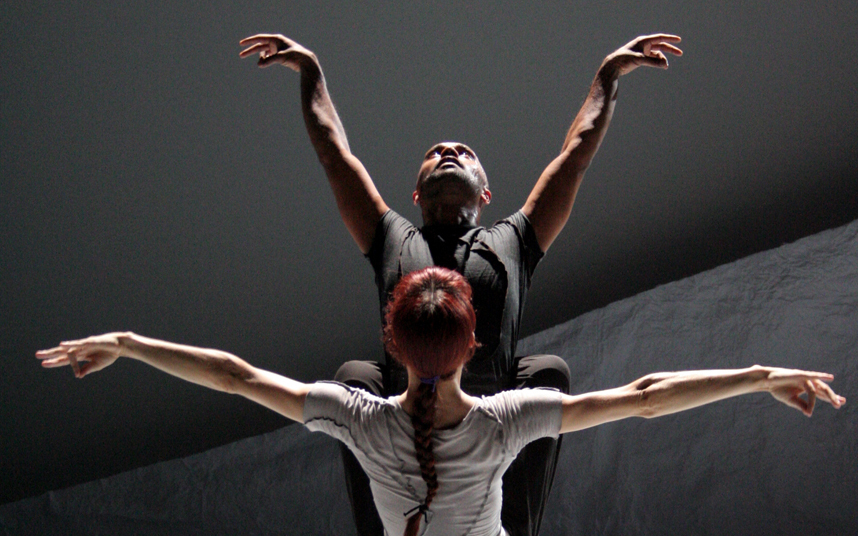 Some linking dances are thin – whimsical sketches rather than fully realised choreography. But they're carried by the sheer charm and intensity of the chemistry on stage. Sacred Monsters climaxes with a duet in which Guillem hangs from Khan's waist, their arms and torsos weaving a slow, sensuous, beautiful communion. It's one of those perfect moments in dance and – just like a dancer's career – while you know it's ephemeral, you don't want it to end – Judith Mackrell.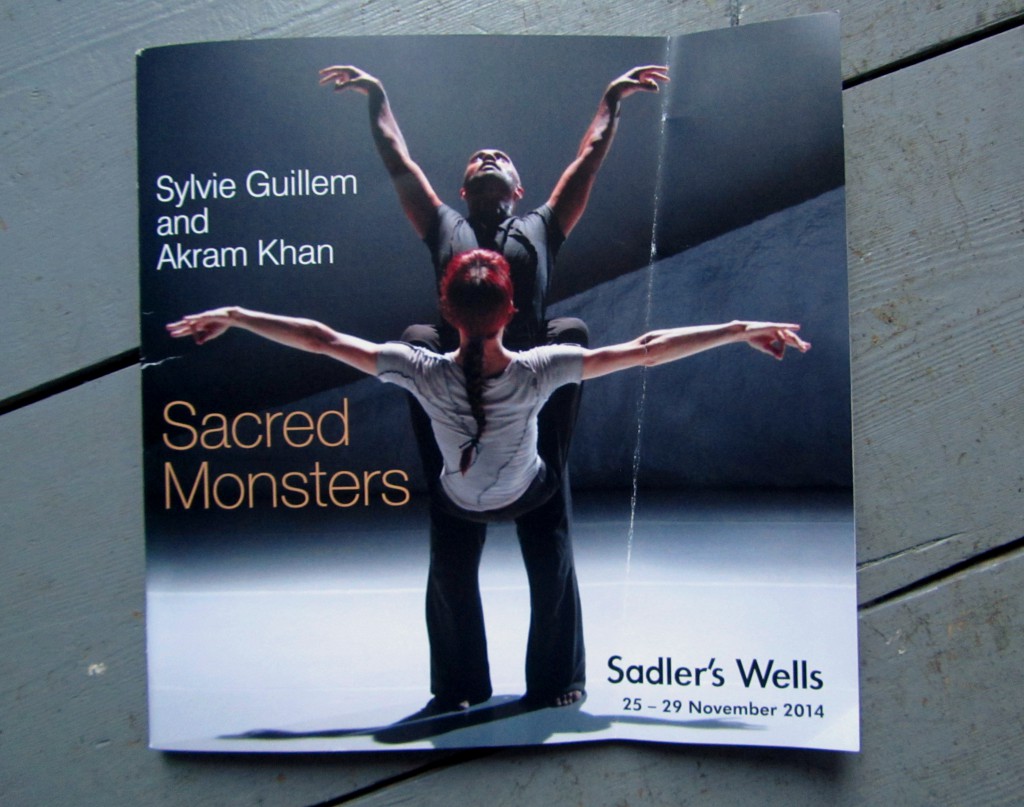 We were fortunate to be there. Not only was this the last performance of Sacred Monsters but it was also our last chance to see Sylvie Guillem dance. She had recently announced her retirement. She will return to Sadler's Wells next year for a final season but tickets for those performances were already sold out, making this one a doubly poignant finale.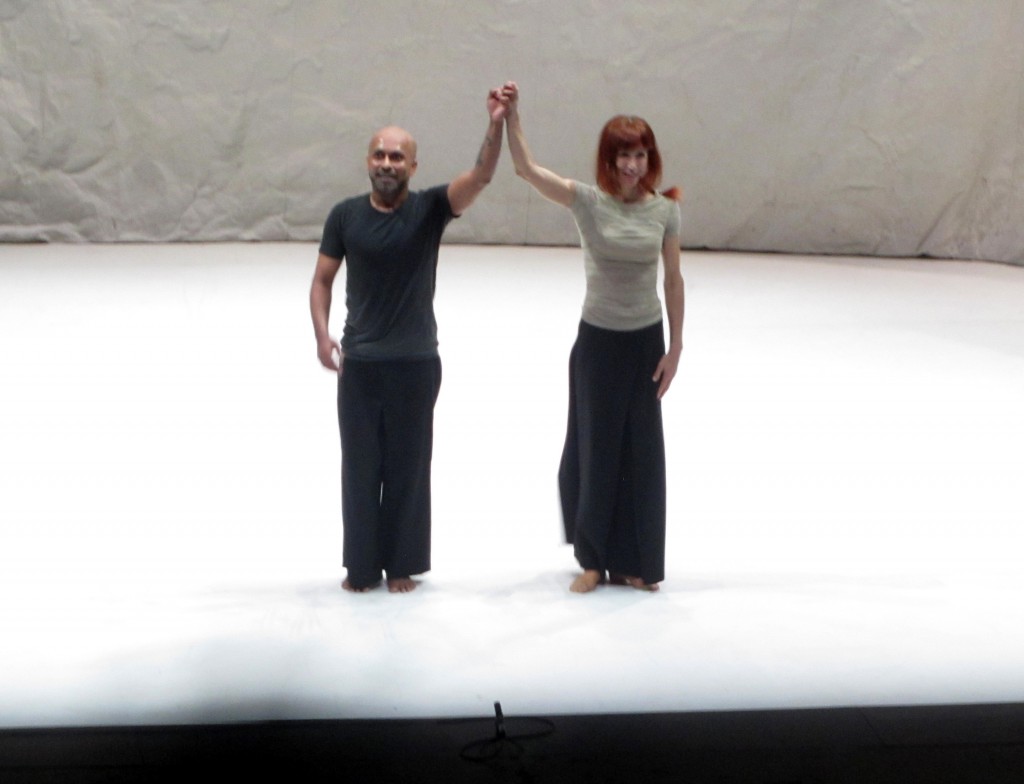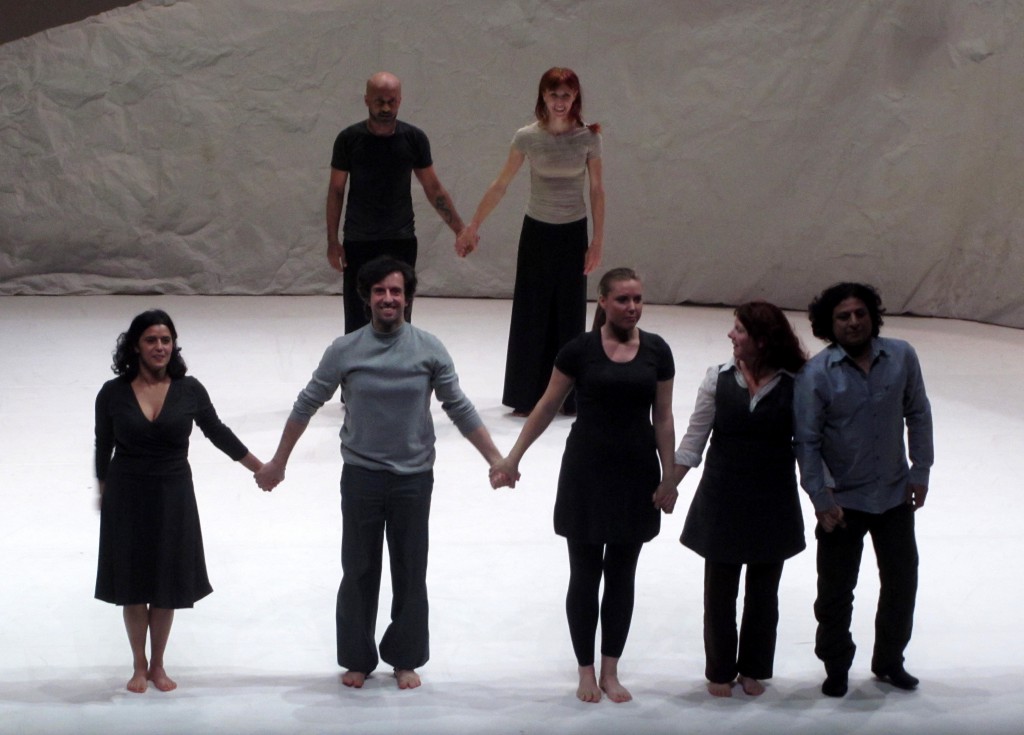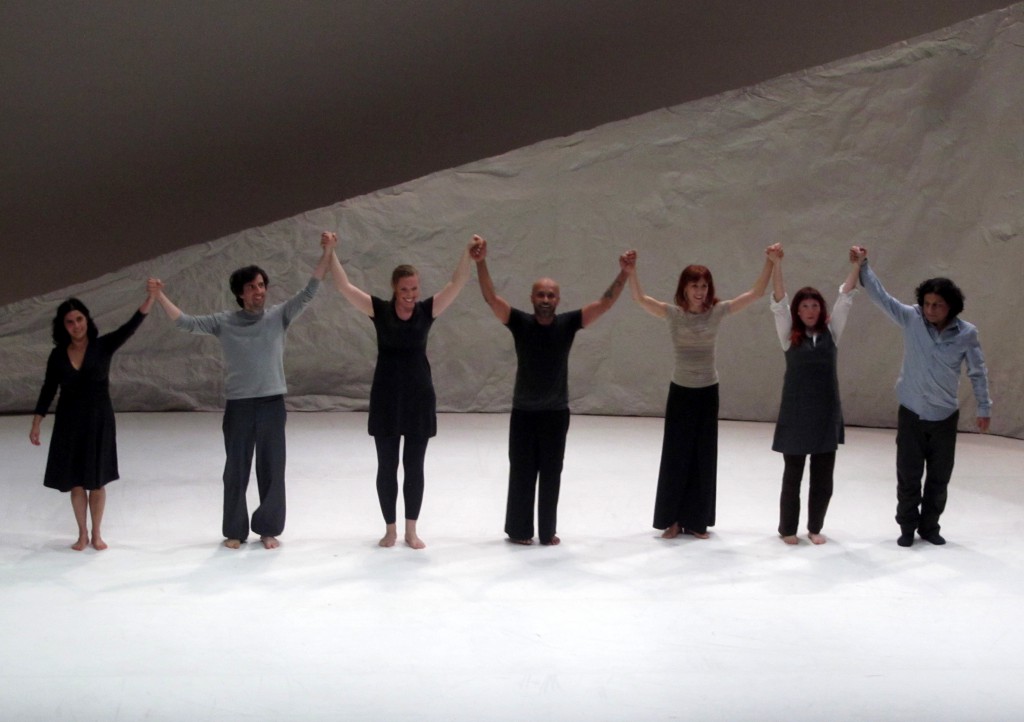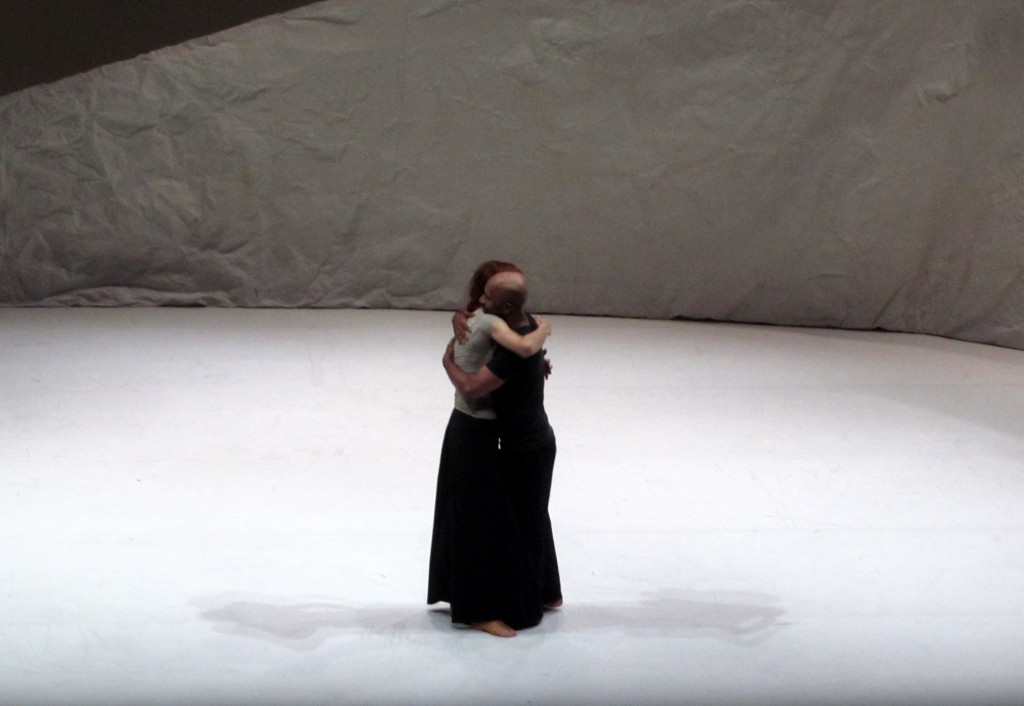 Akram Khan / Sacred Monsters / Sylvie Guillem