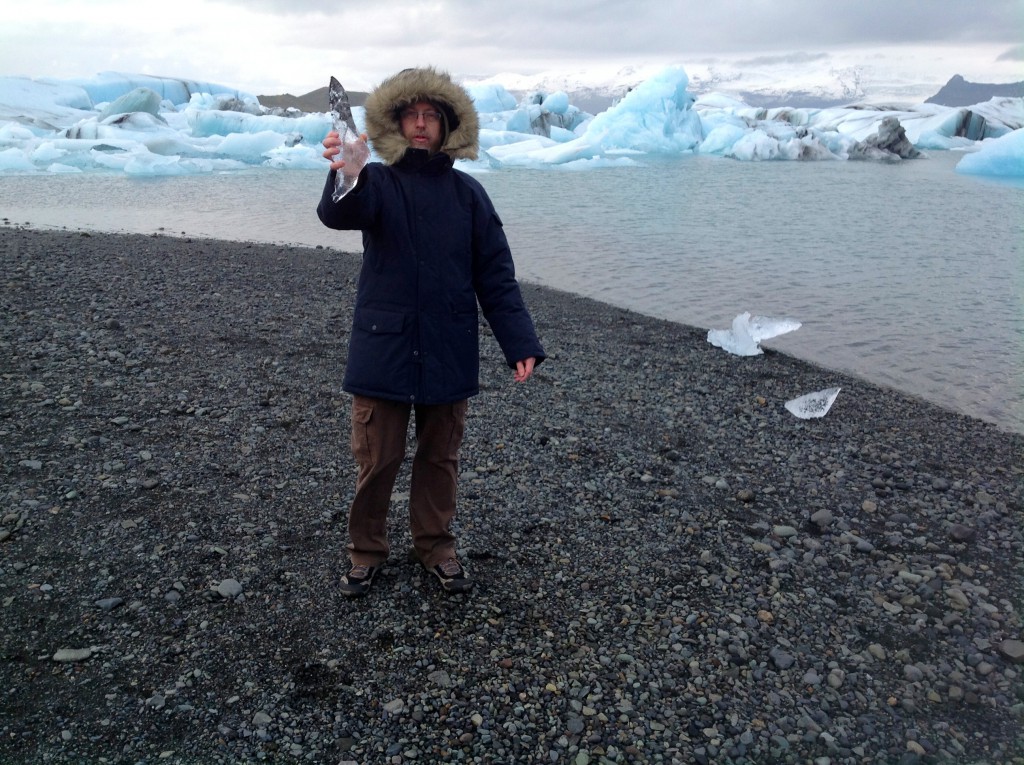 Iceland has been waiting for me in my dreams, all the cliches of a land being formed of fire and ice seem inescapable when your feet are upon lava flows and glaciers. The climate and weather patterns change in minutes. Mine and my friend Tom's journey began after a long drive to the far south east of the island hear a town called Höfn.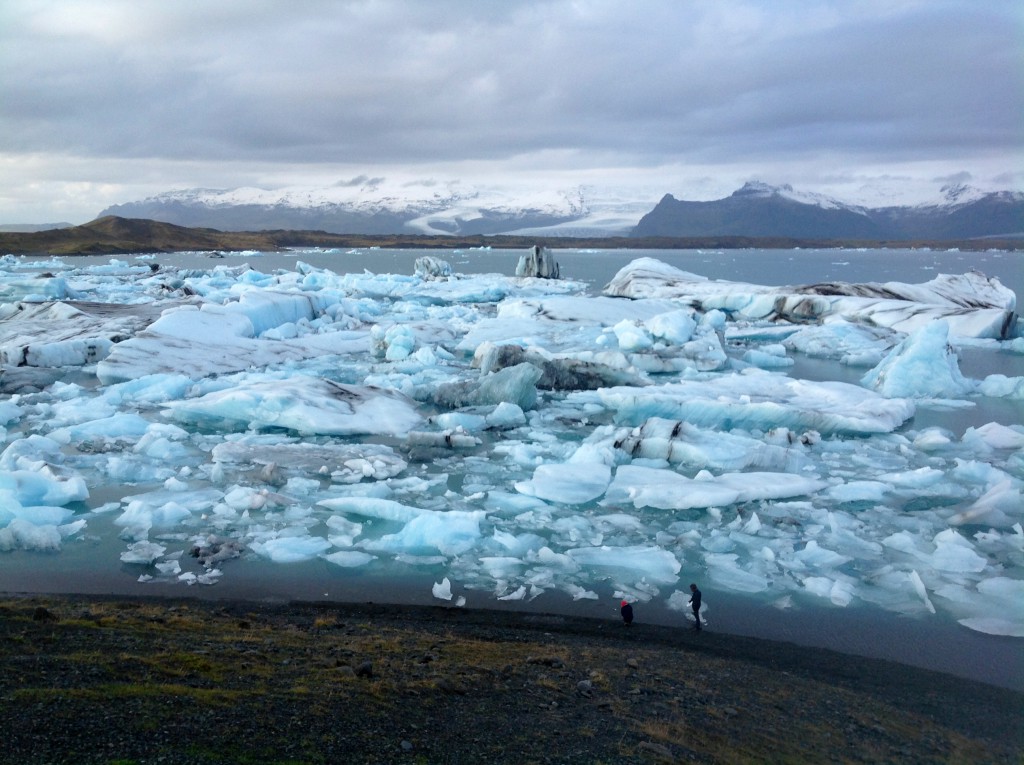 The iceberg lagoon Jökulsárlón appears out of a wild mountainous landscape, carved by harsh coastal winds. The lagoon sits in a kind of dish, semi-circled by numerous glacial tongues which dissolve to create a truly surreal, eye-boggling sight. You could be in no other place but the Arctic. As the ice melts into a raging sea abstract and beautiful forms are conjured out of peppermint and azure blue ice, sometimes striped with mountain minerals like giant humbugs. One of the greatest sights of my life and worth a long difficult journey. I would go back tomorrow as every time would be unique as the ice is always moving and melting. I didn't even notice that the temperature was well below zero until we got back into a warm car. Nature at its most raw and romantic.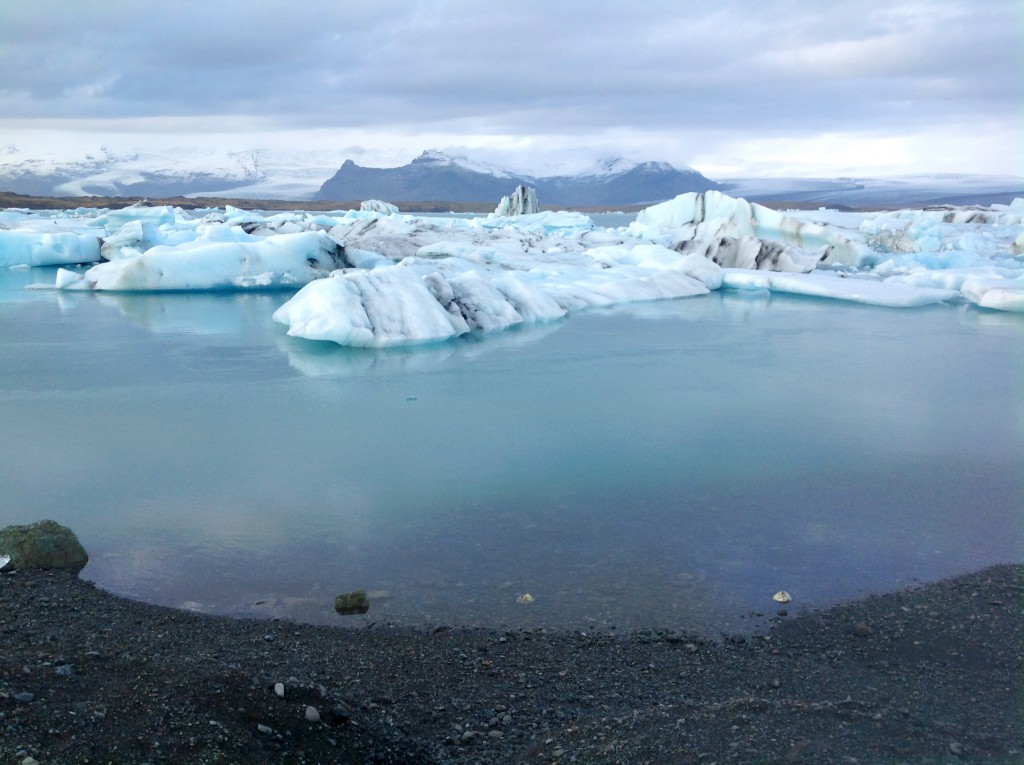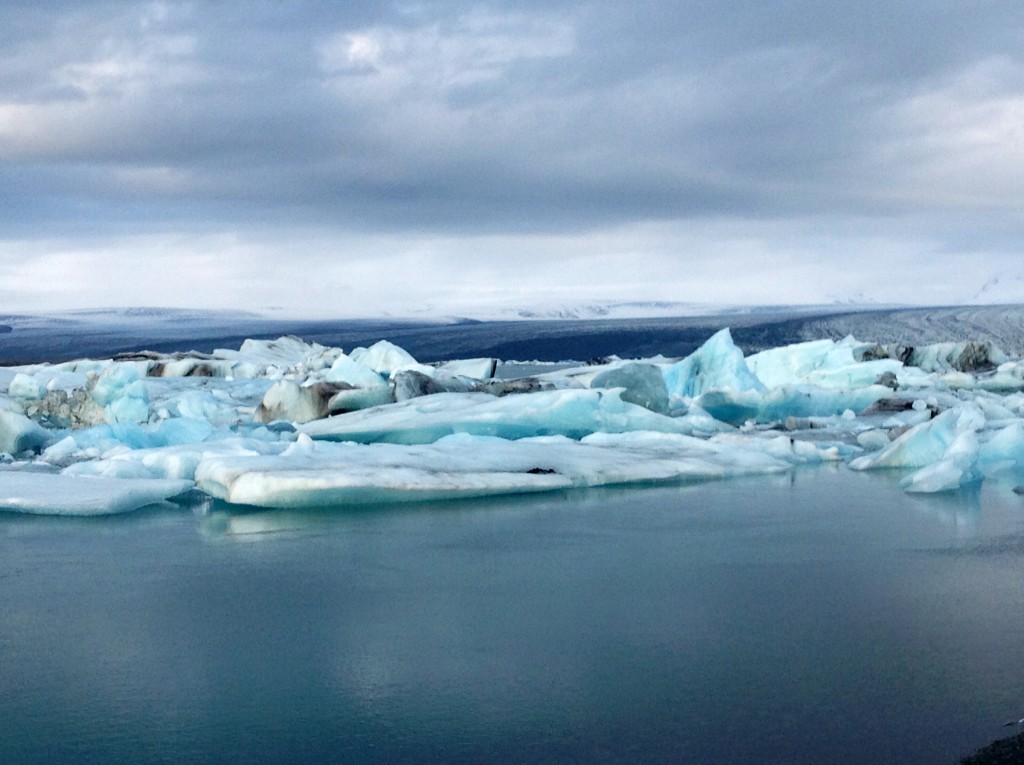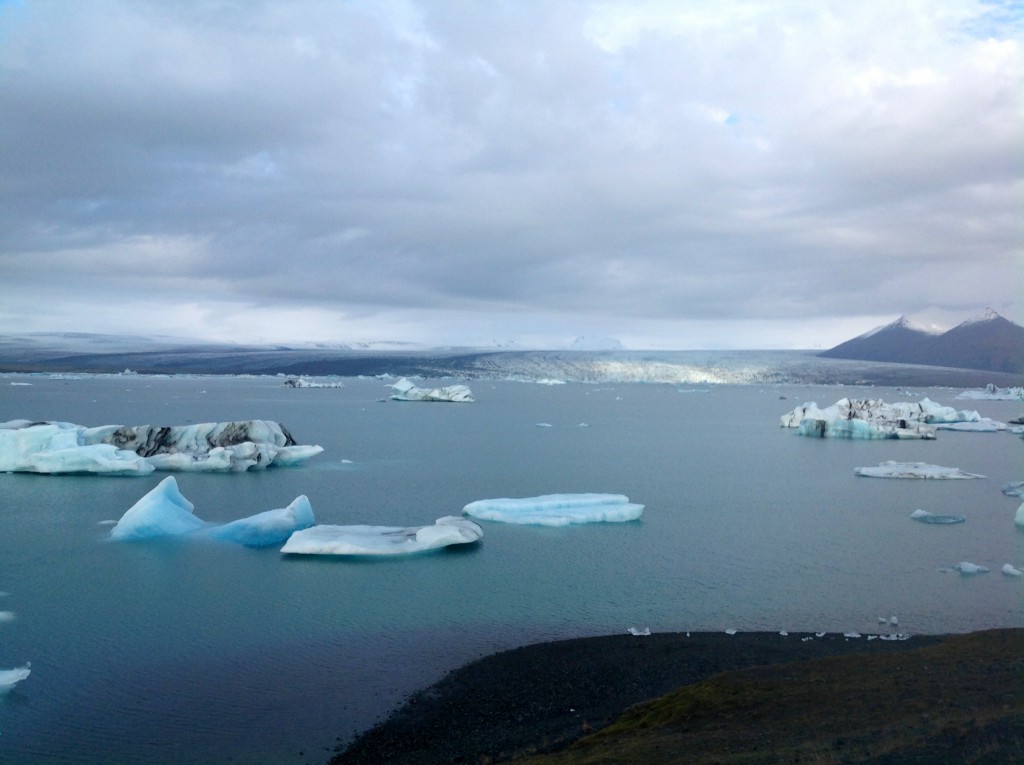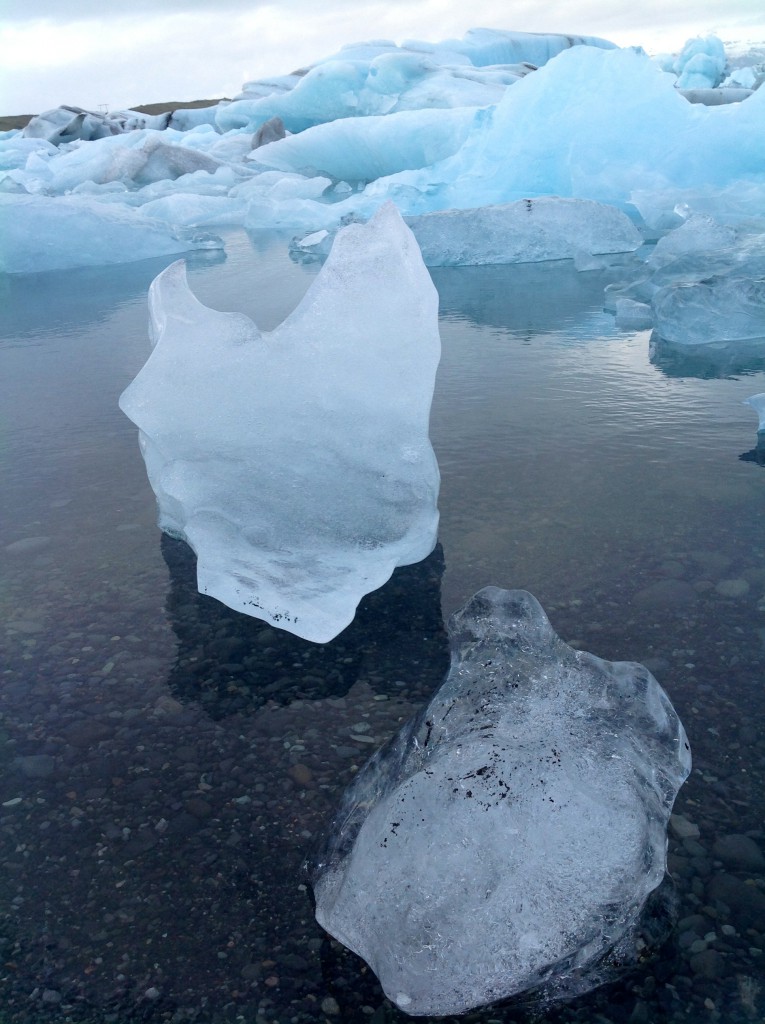 Exquisite abstract sculptures courtesy of nature.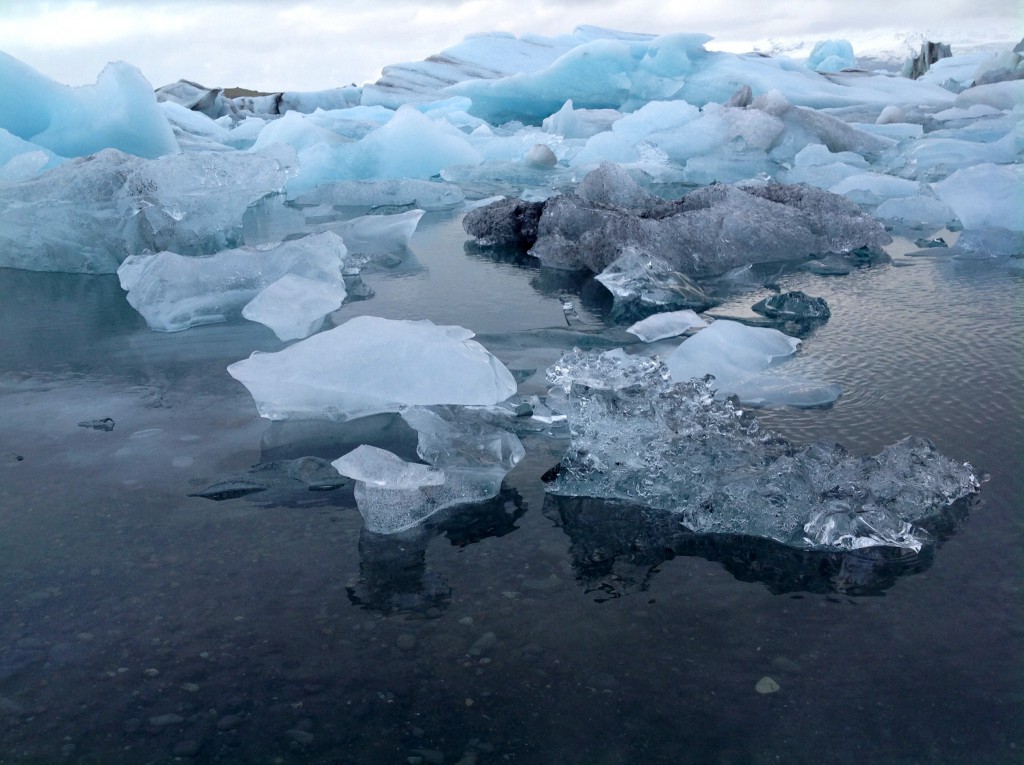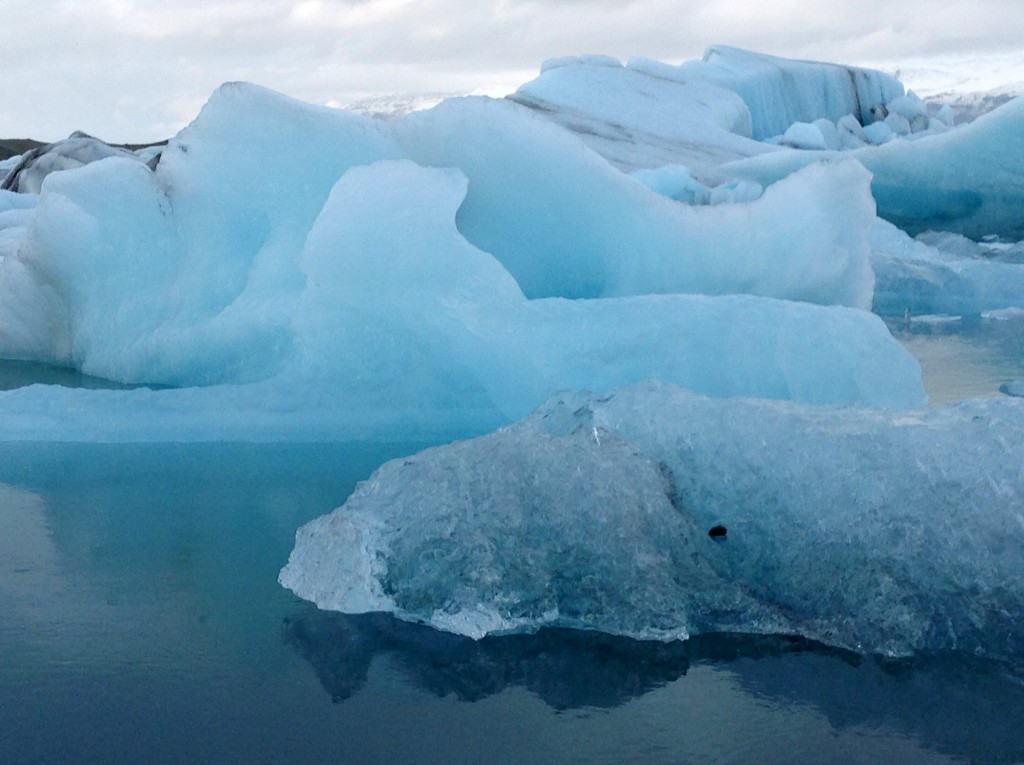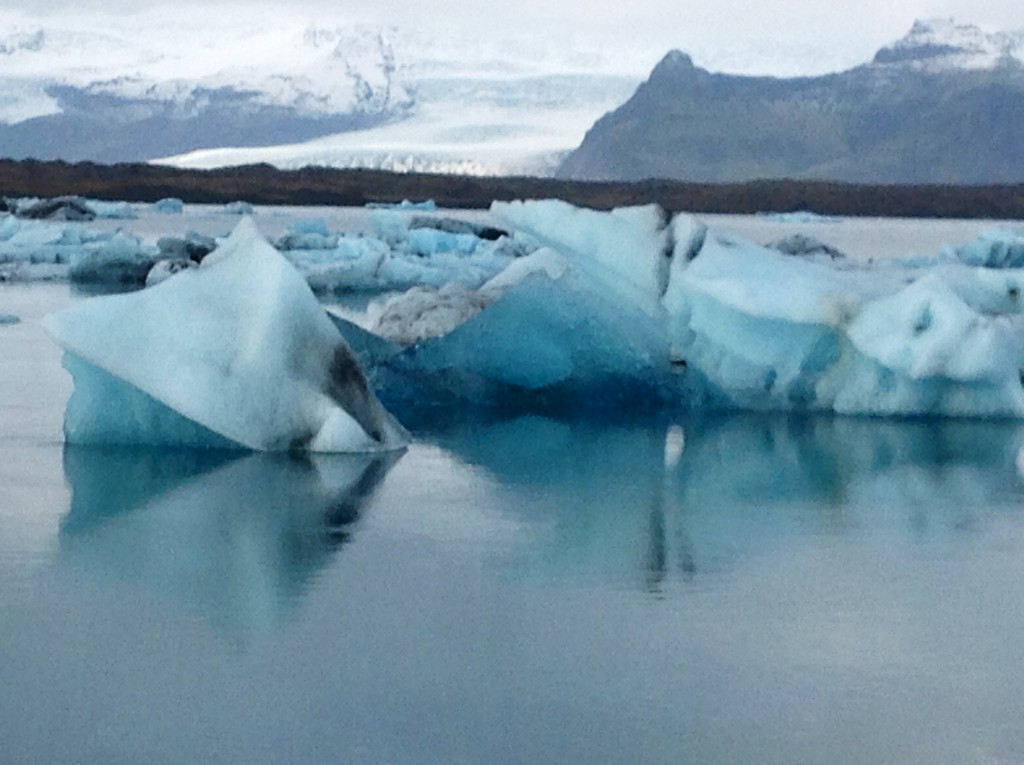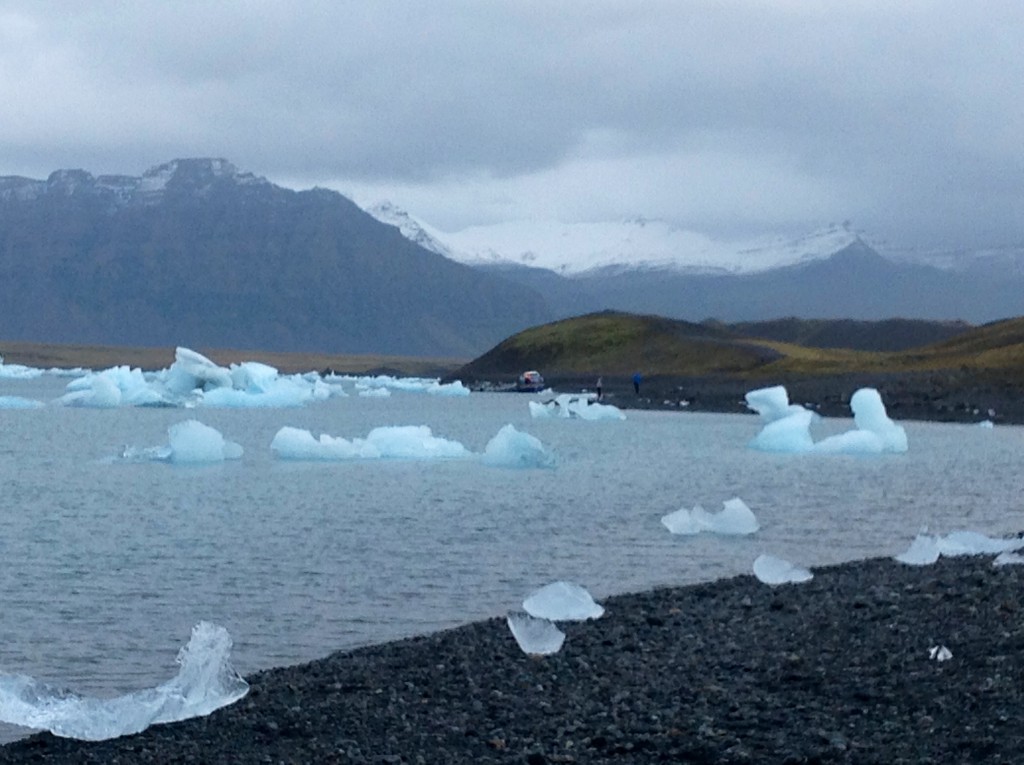 Along the lagoon's edge lumps of oddly shaped heavy ice are deposited. I wish I could have brought some of them home as they were magically ethereal.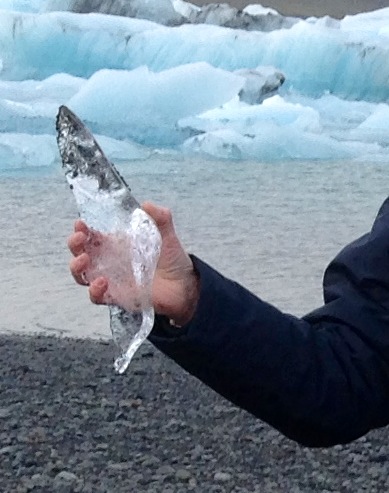 This beautiful ice shard strangely resembled a crystal in a new painting called Lament /New Day, held in the paw of a healing hare who is drawing up the suns positive light and warmth, painted only a few weeks before coming to Iceland. It was uncanny to find it lying waiting for me at the shivering edge of Jökulsárlón's luminous water.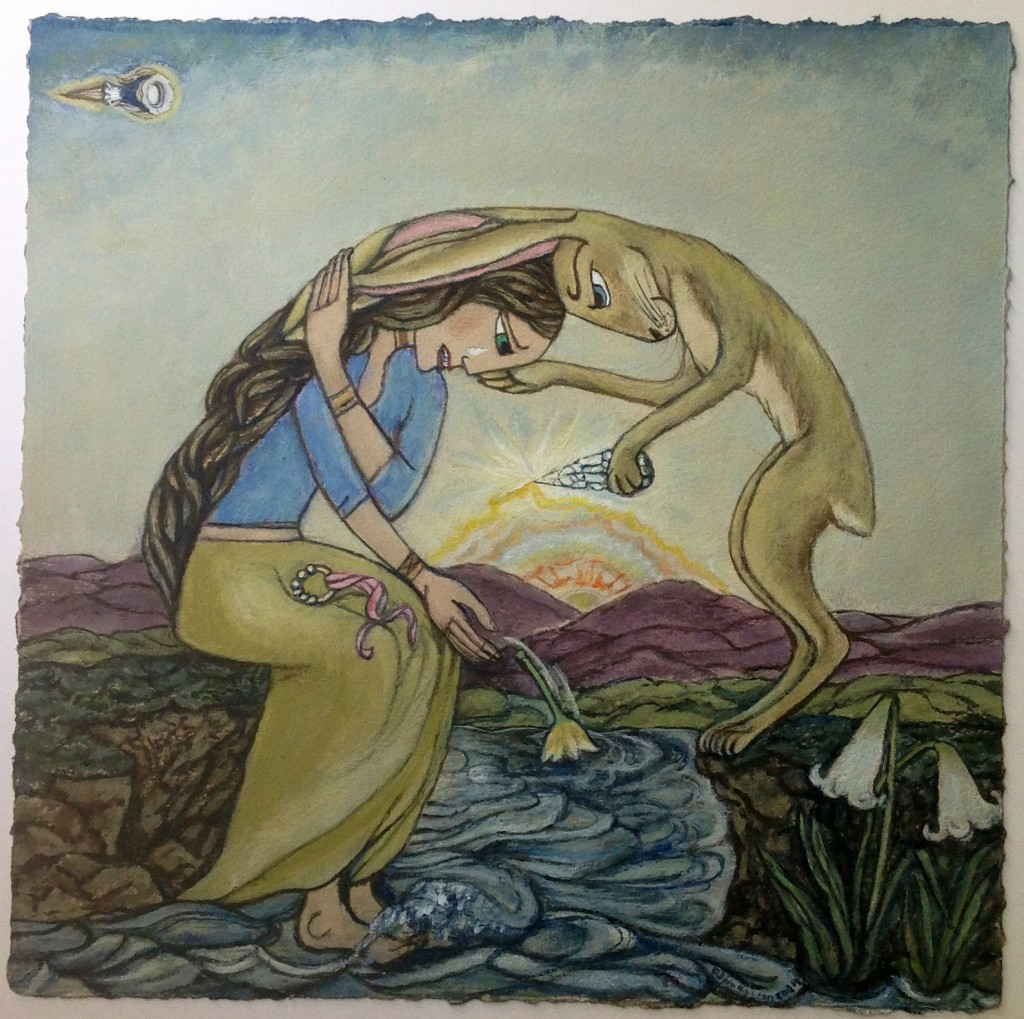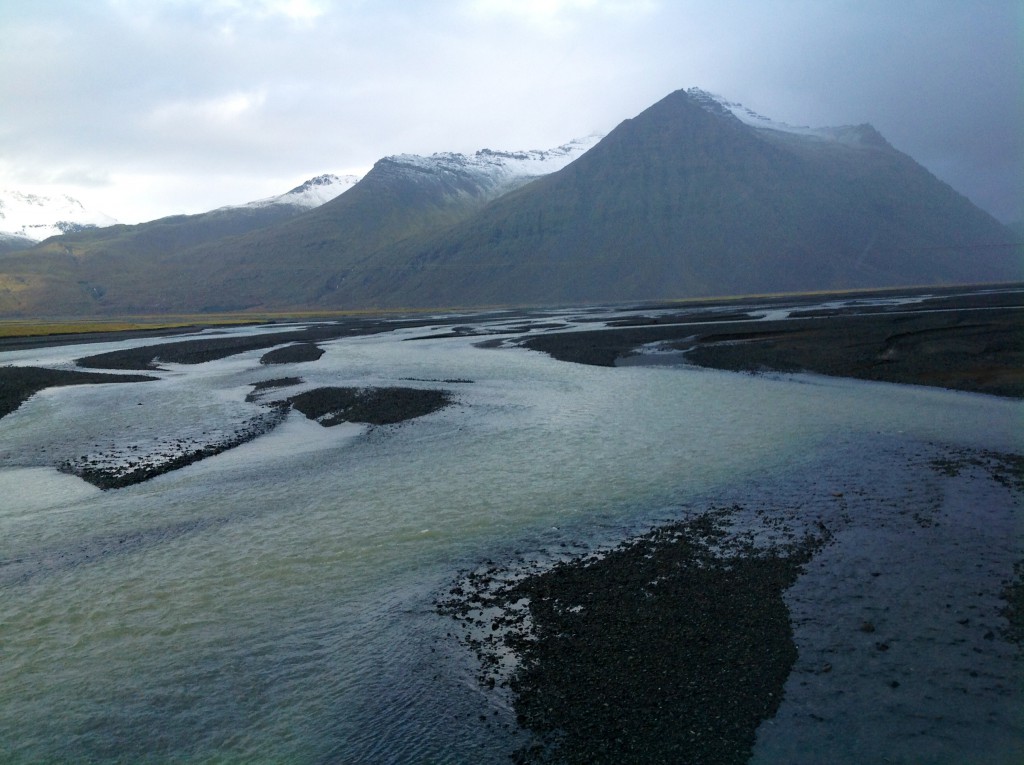 Moving back to Reykjavík along a spectacular coastal road some 200 miles long. Flanked by enormous mountain ranges sliced through by glaciers that from a distance shone like the sea. The weather was wildly elemental throwing fierce rain and hail, snow, rainbows and lightning bolts our way. Without a doubt the greatest road journey of my life. Black lava landscapes cut into by snaking river deltas, volcanoes and waterfalls and even some glorious sunshine, I will live off that journey in my memory forever.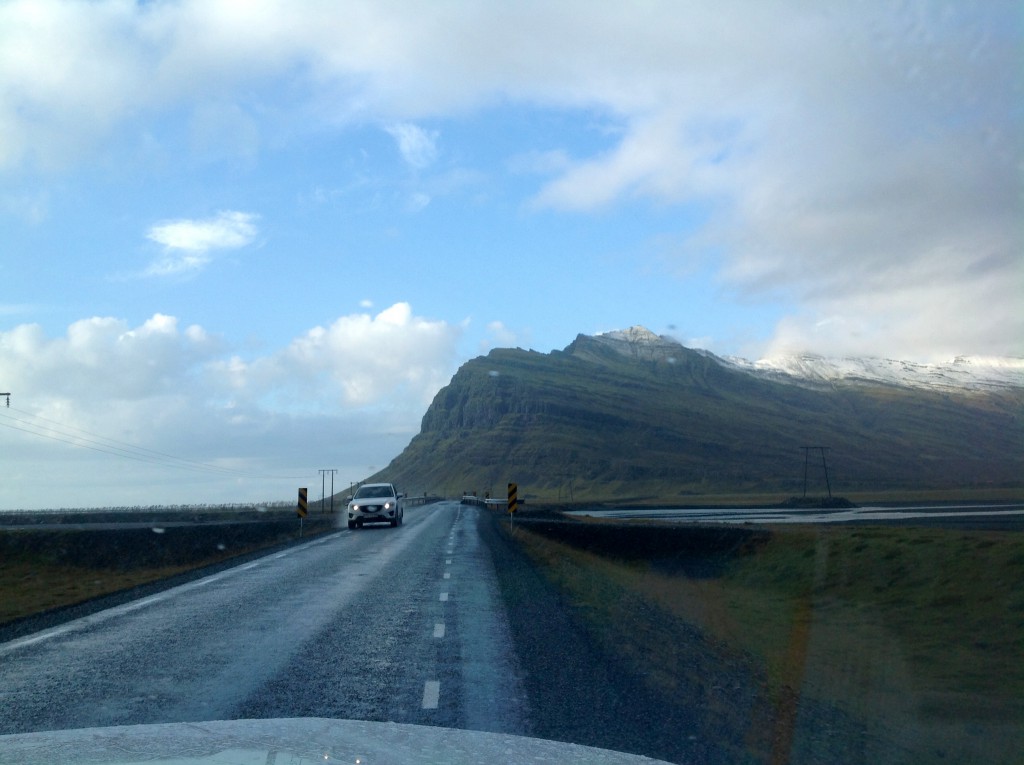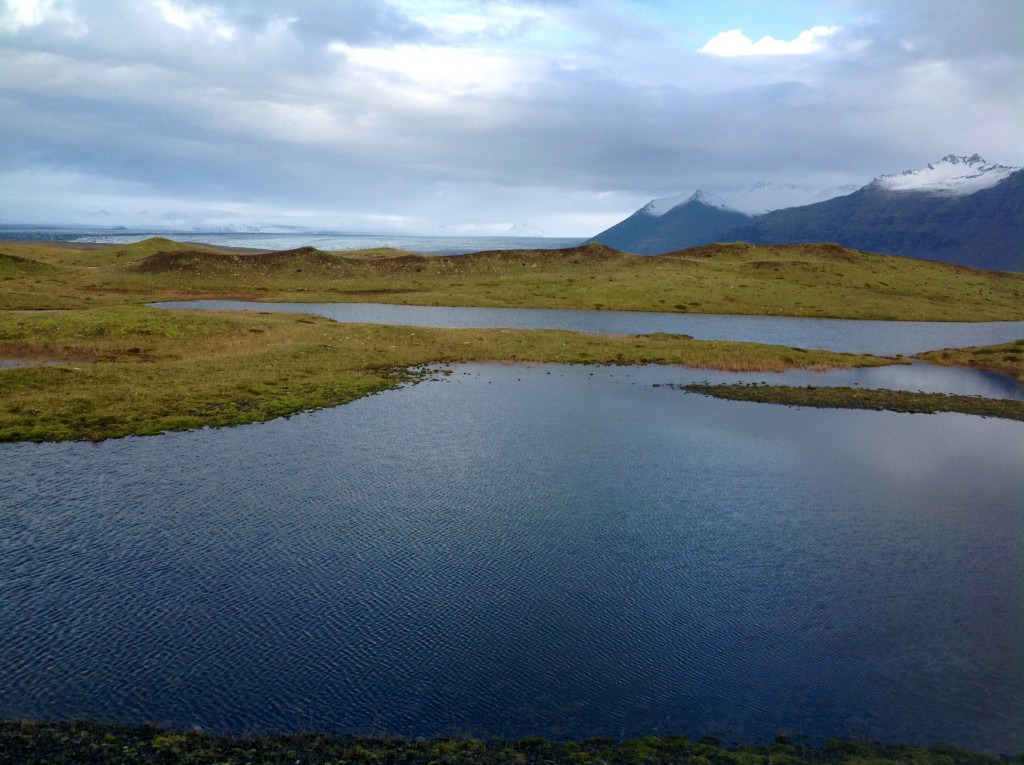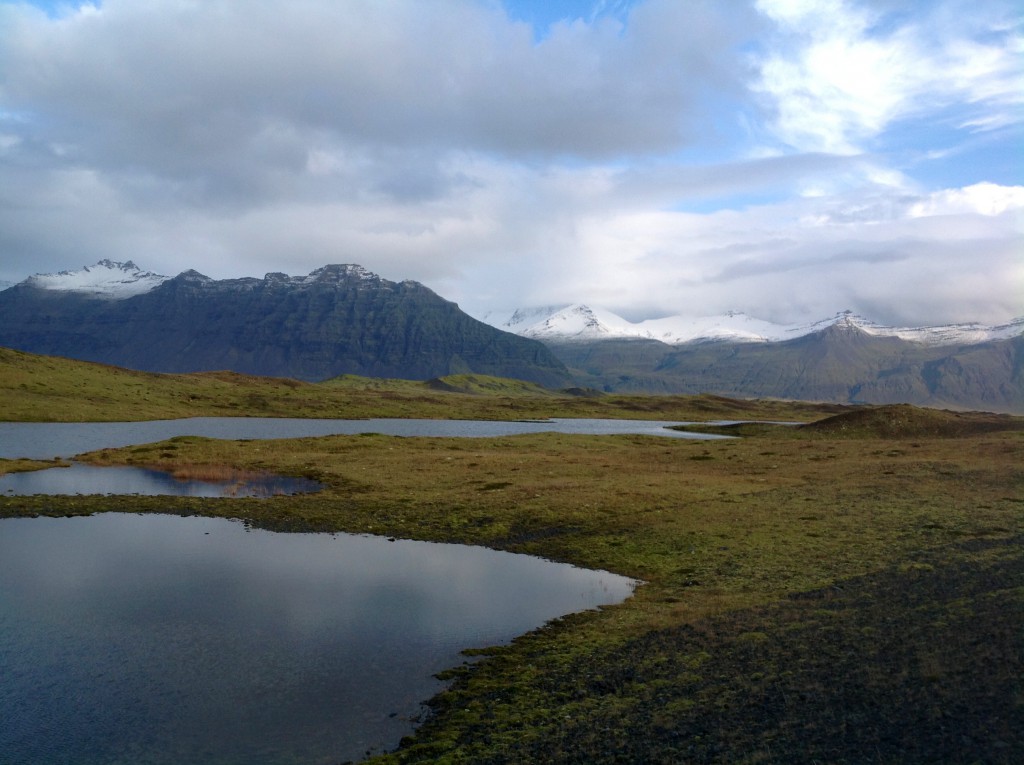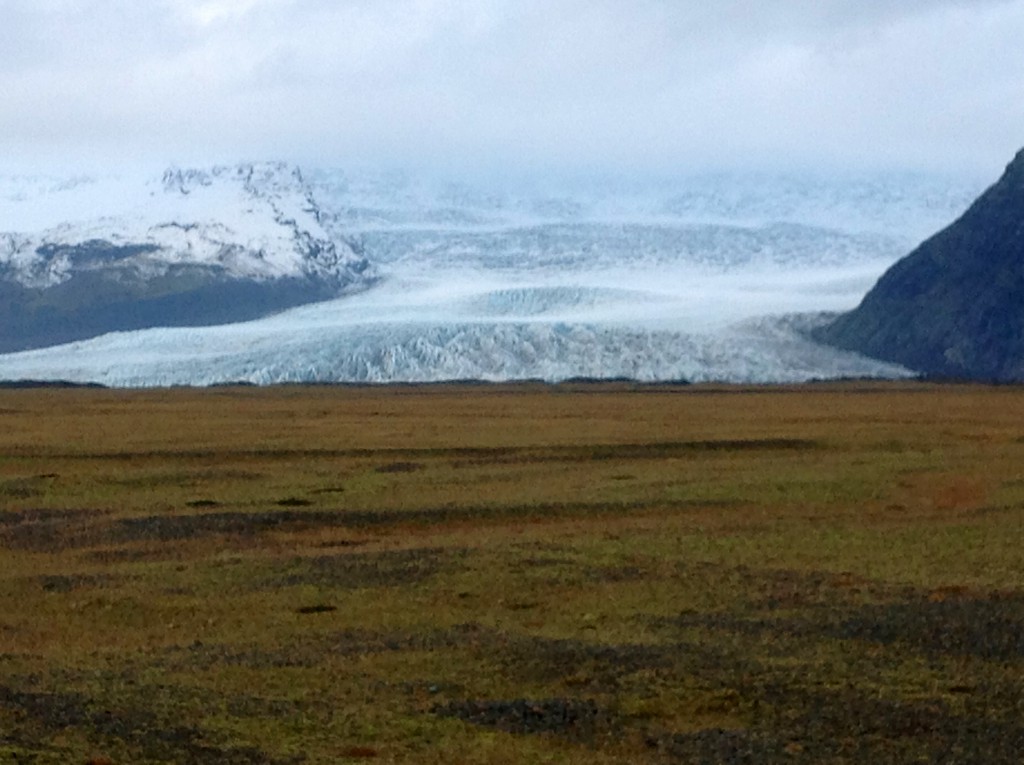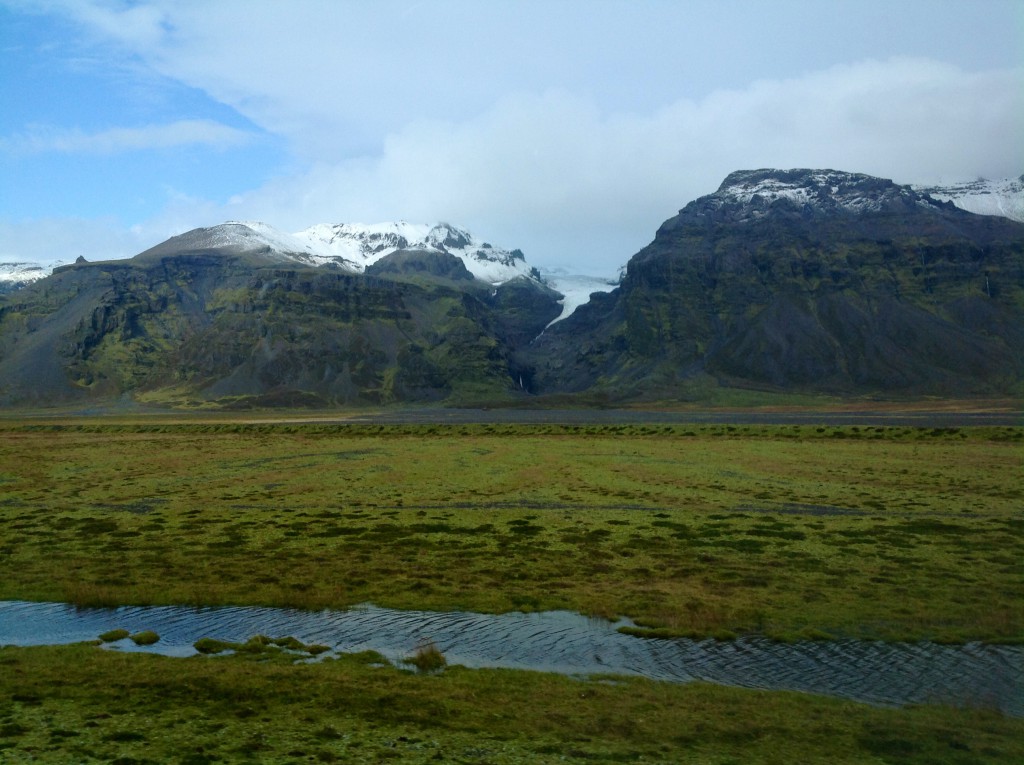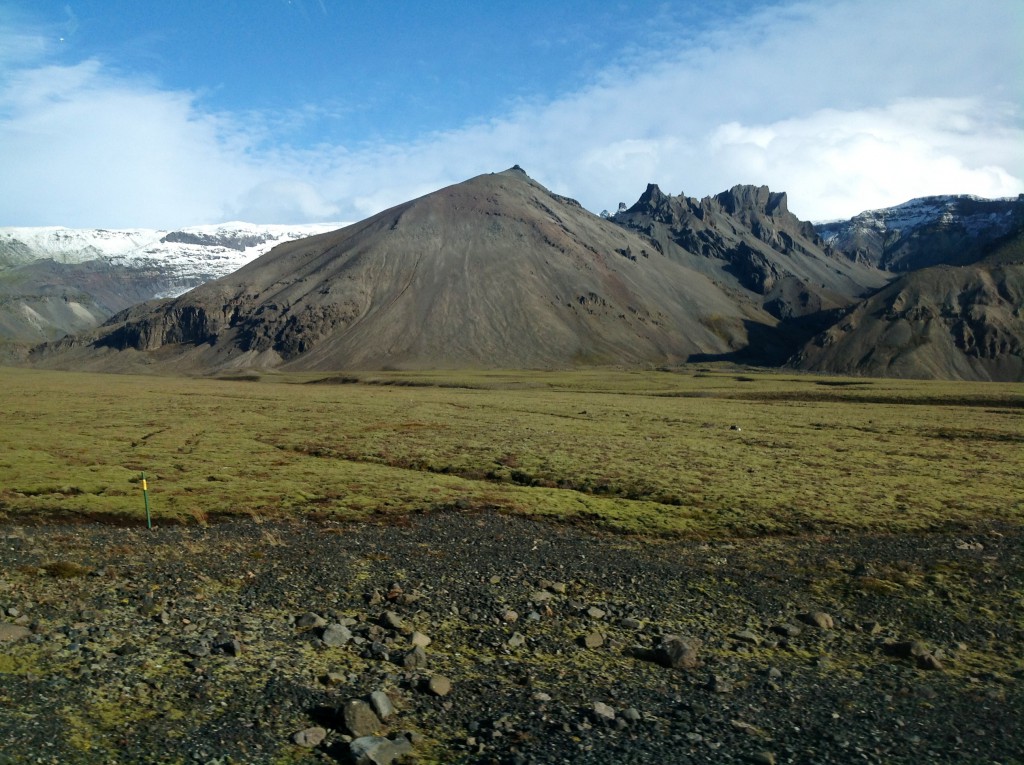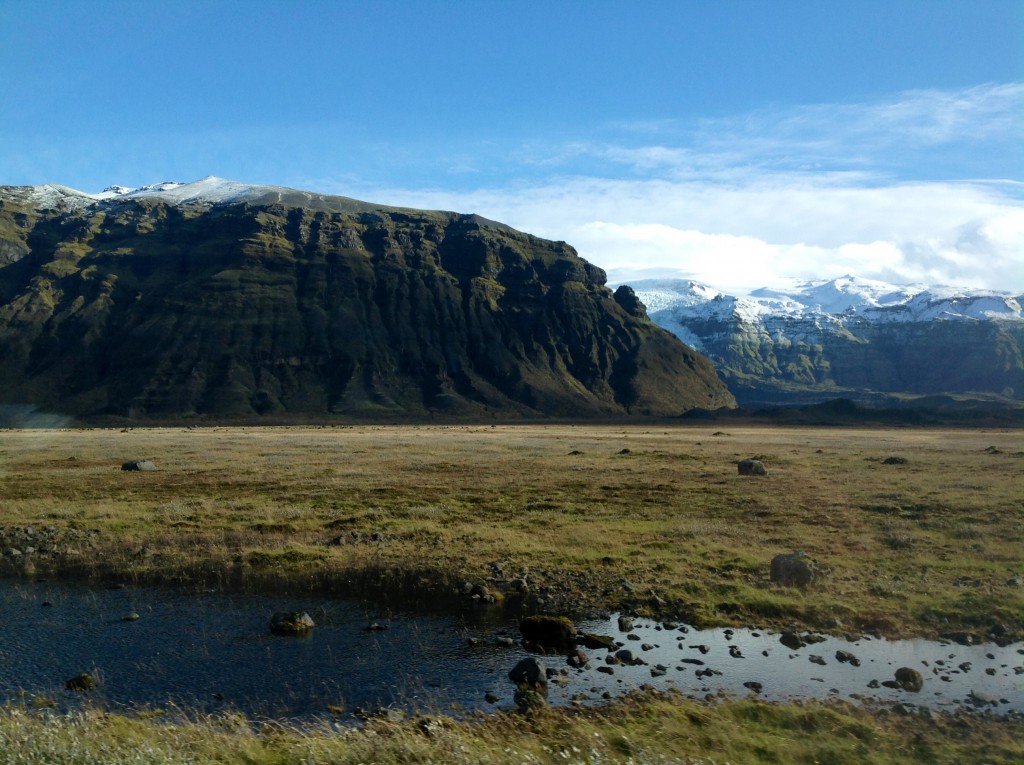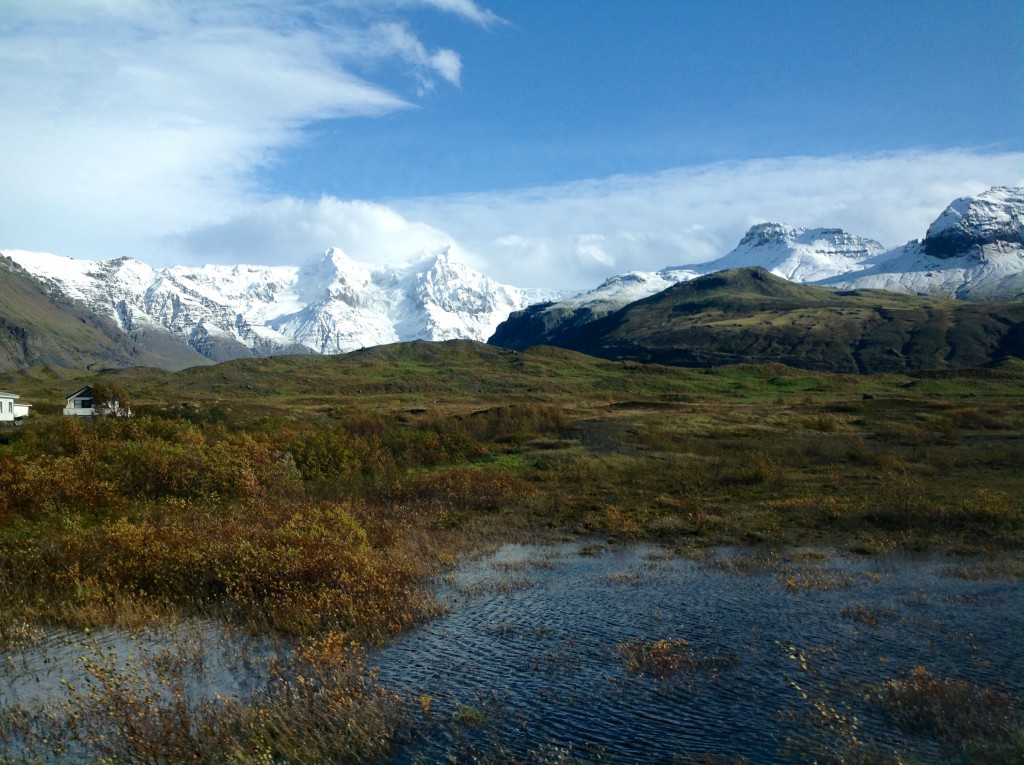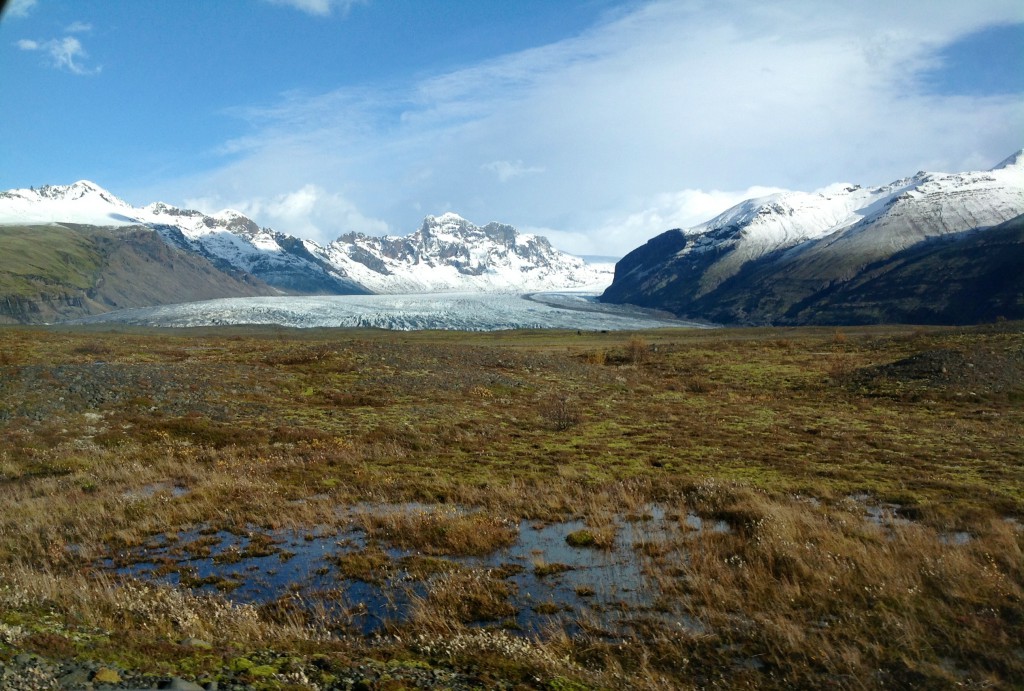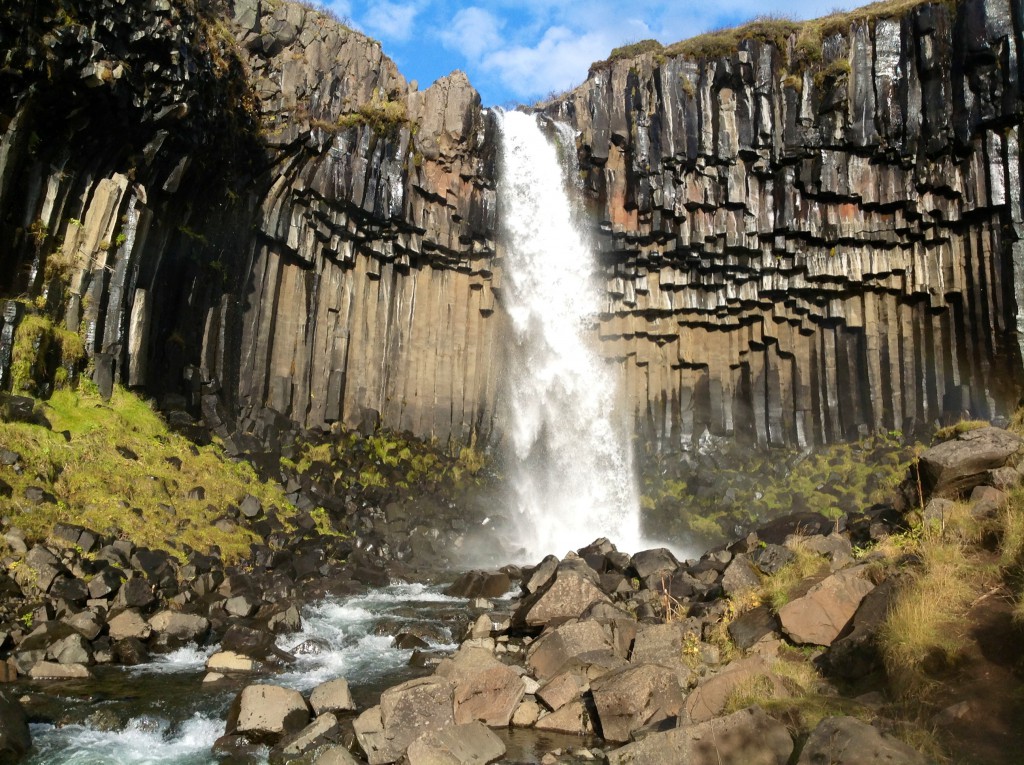 A short hike into the Skaftafell glacier rewarded us with one of Iceland's most iconic sights – the wondrous Svartifoss waterfall.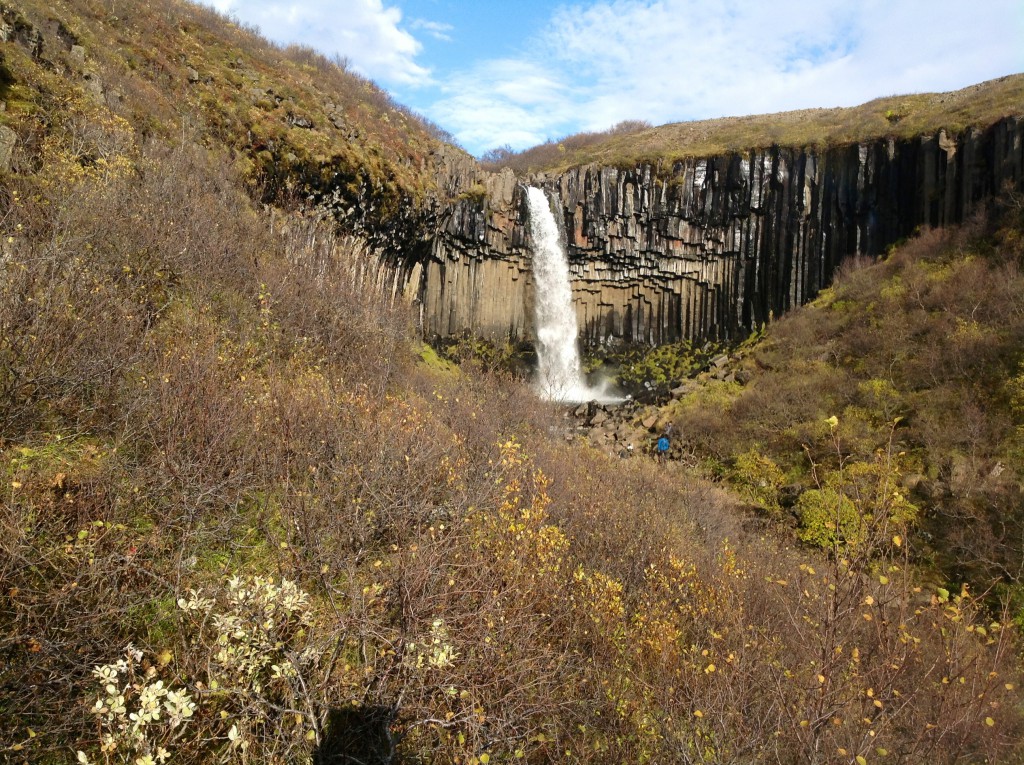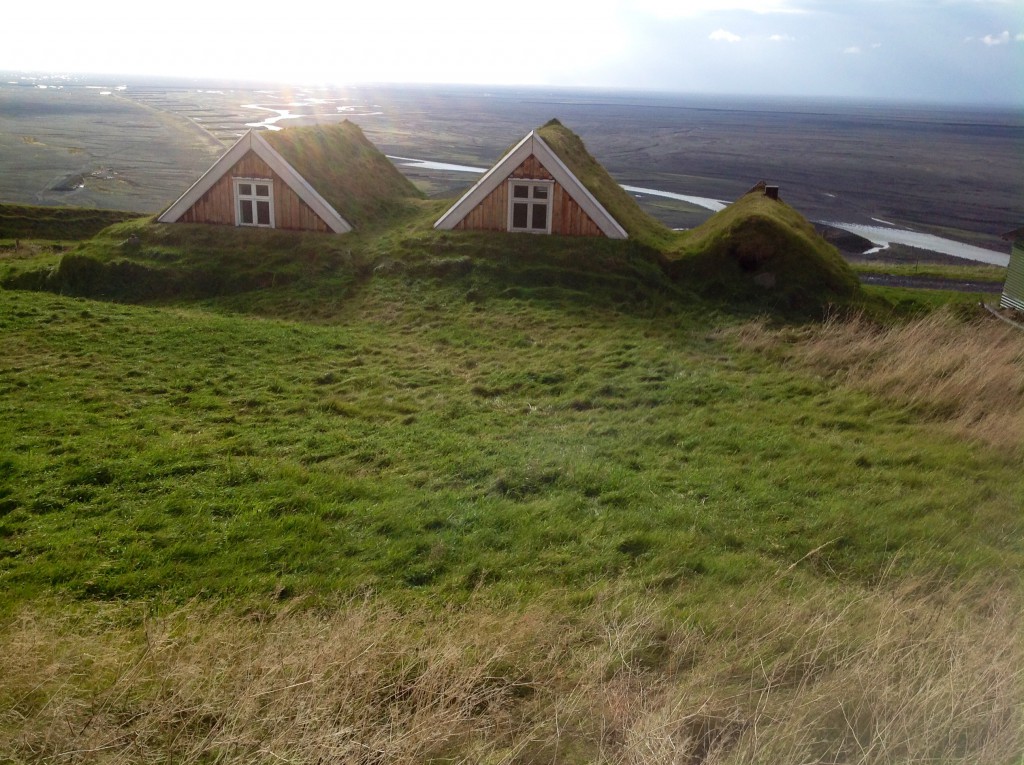 Turfed roof houses.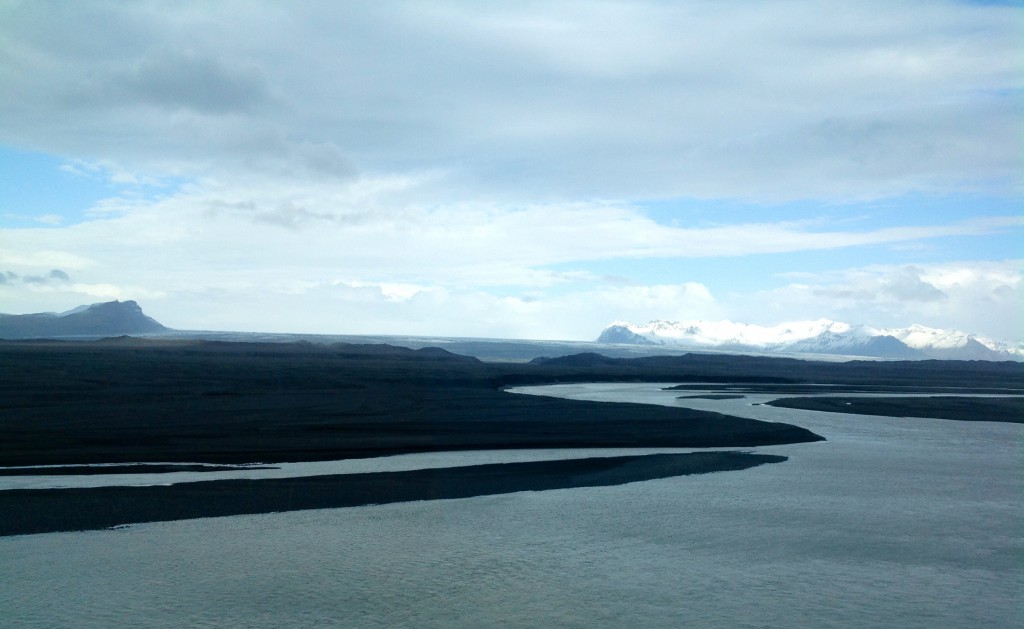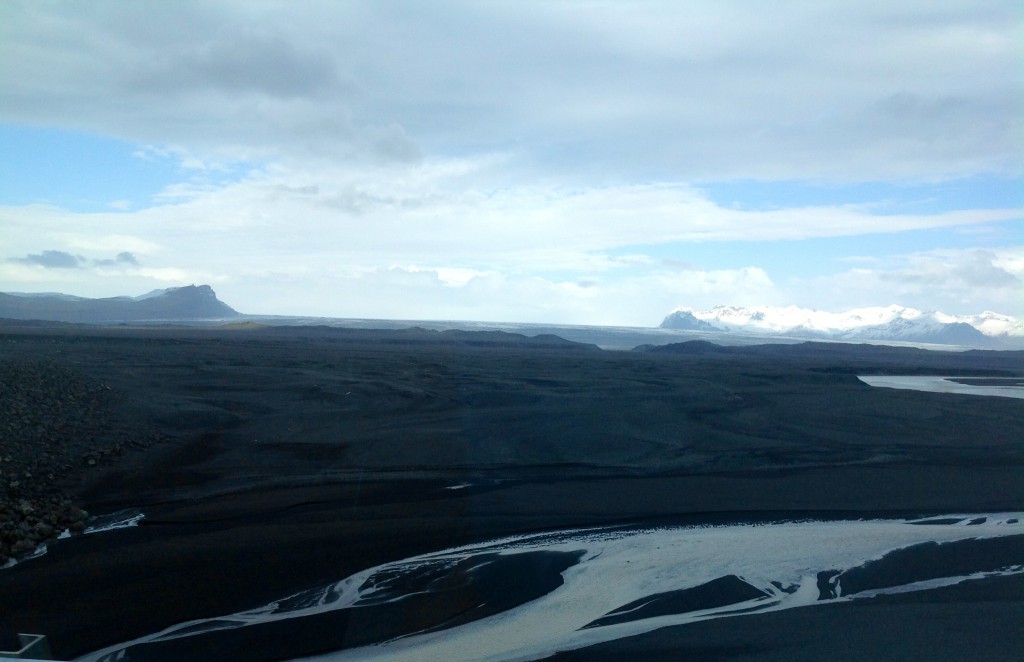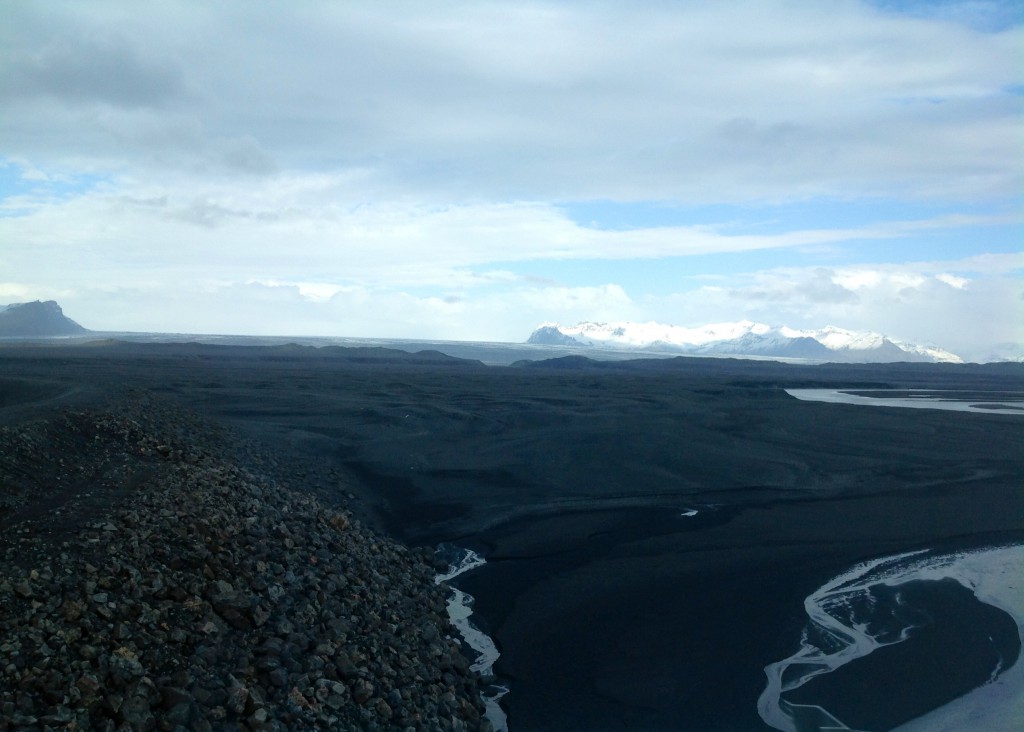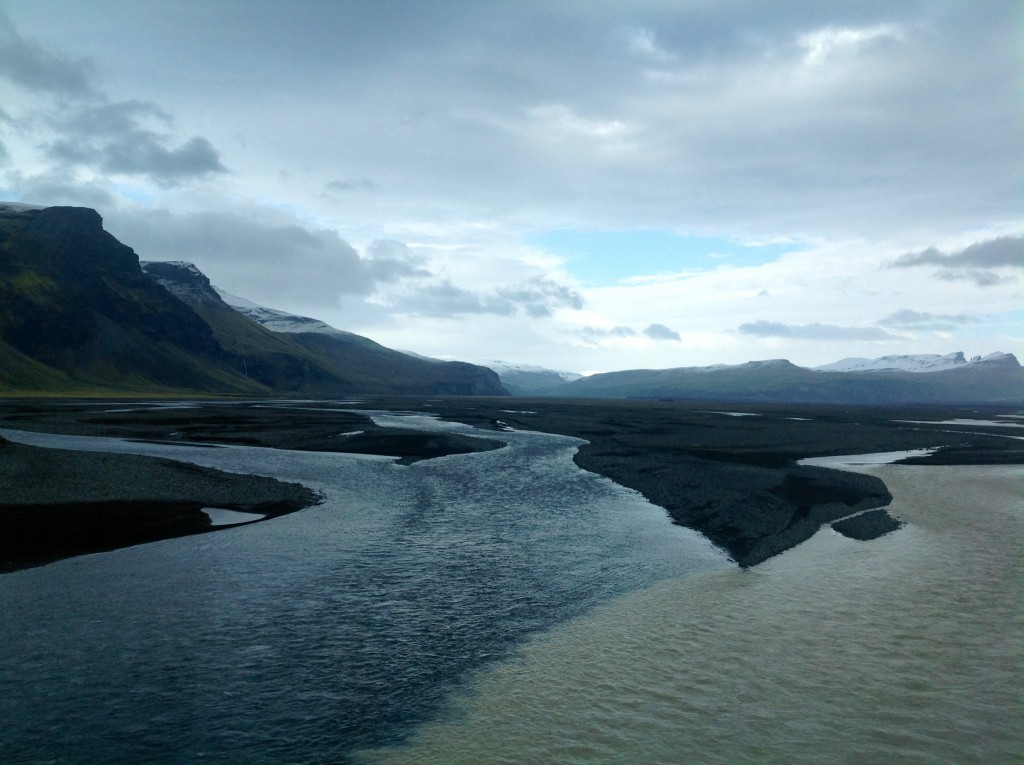 Fresh water meets salt water in spectacular fashion.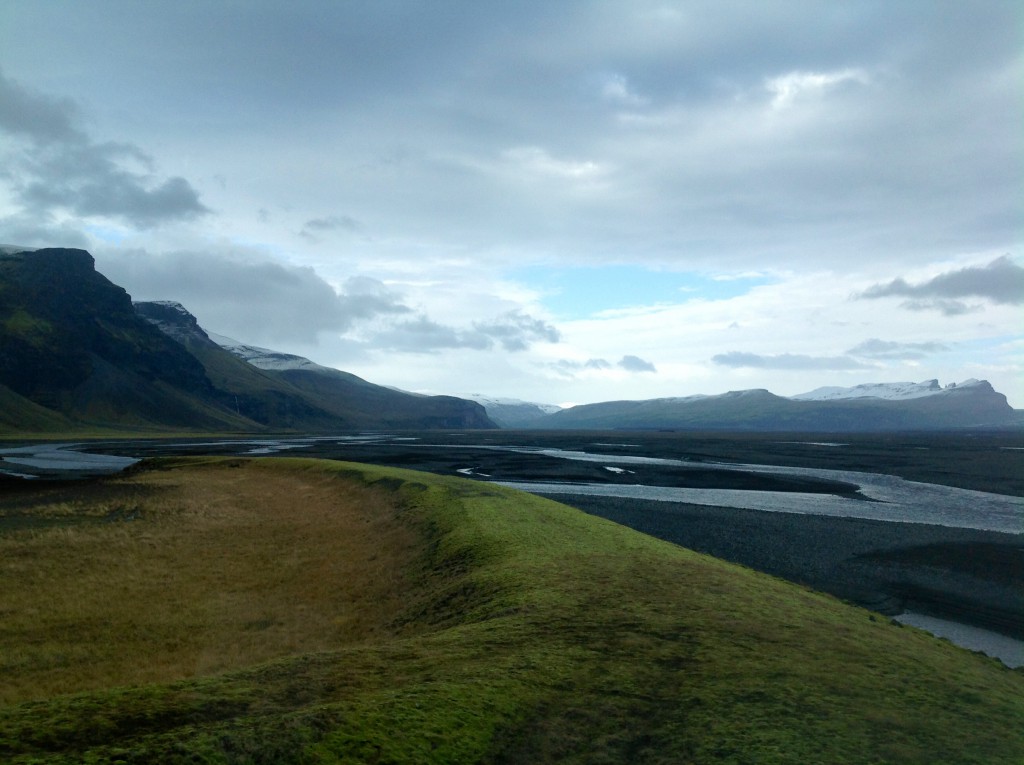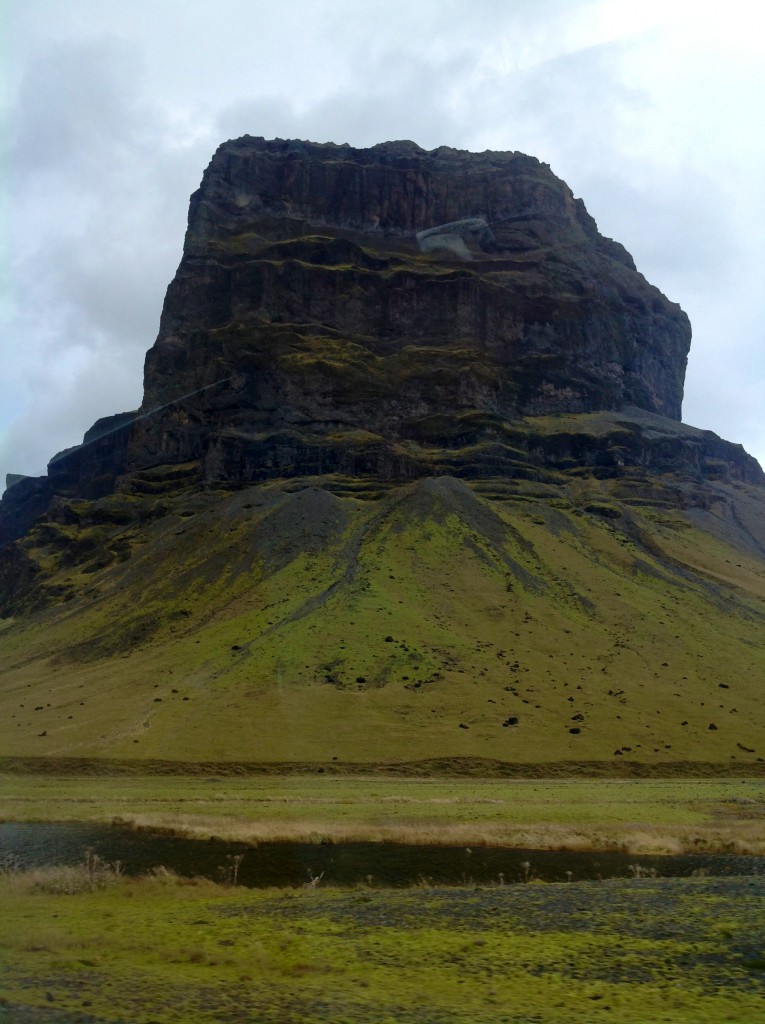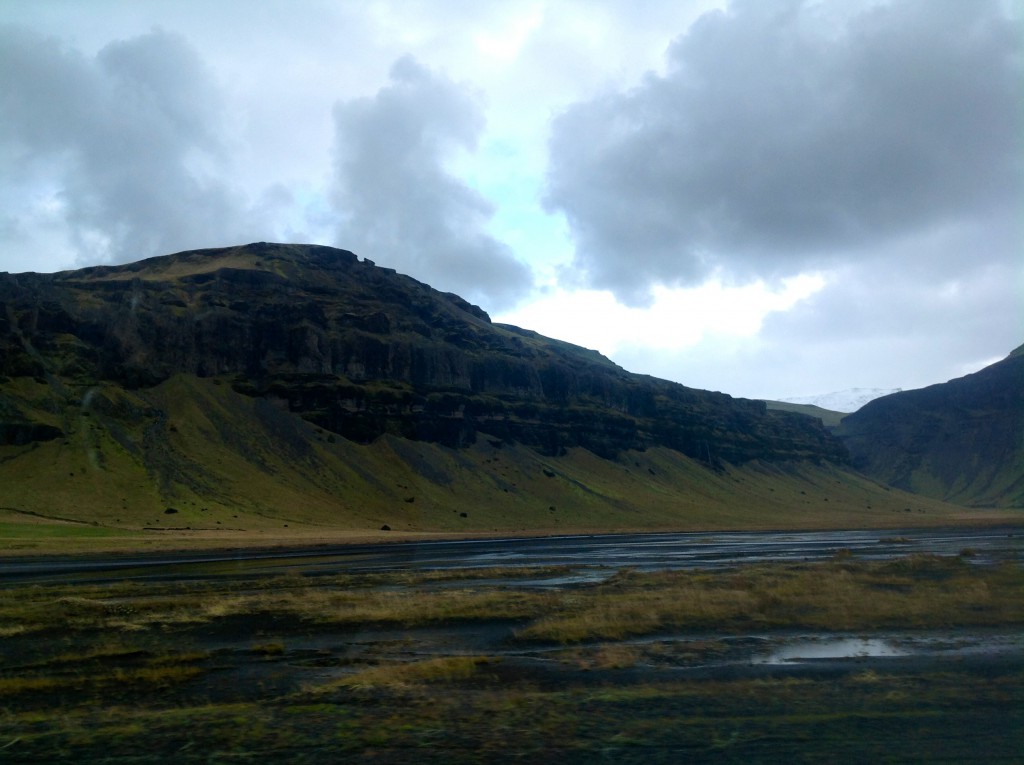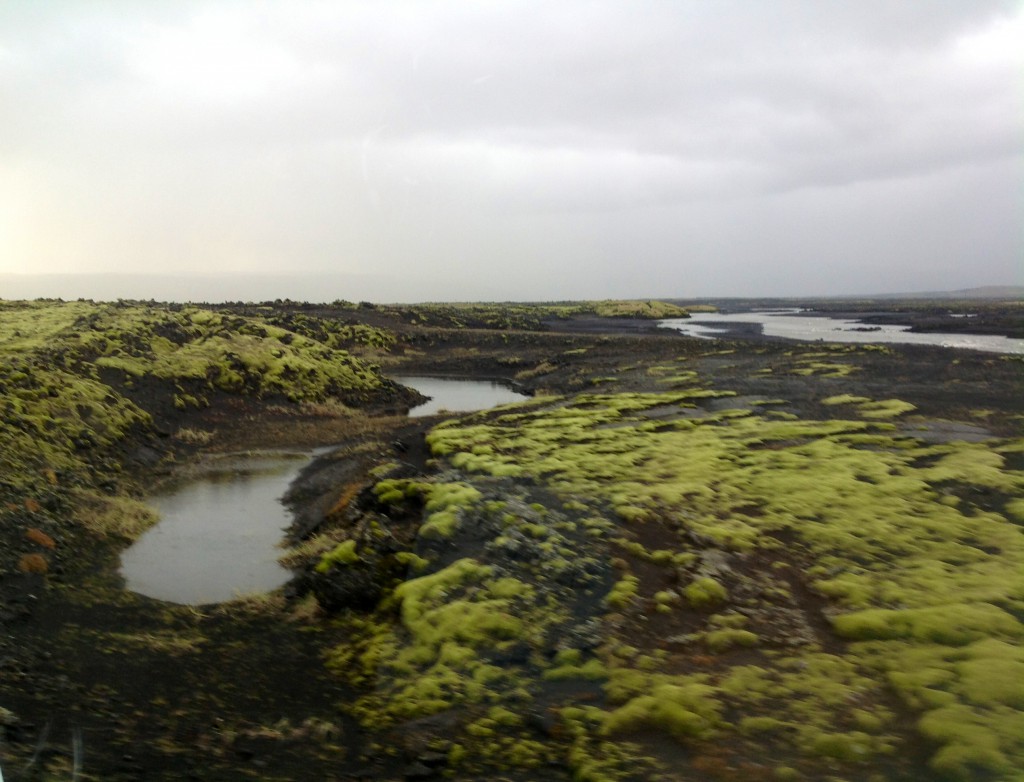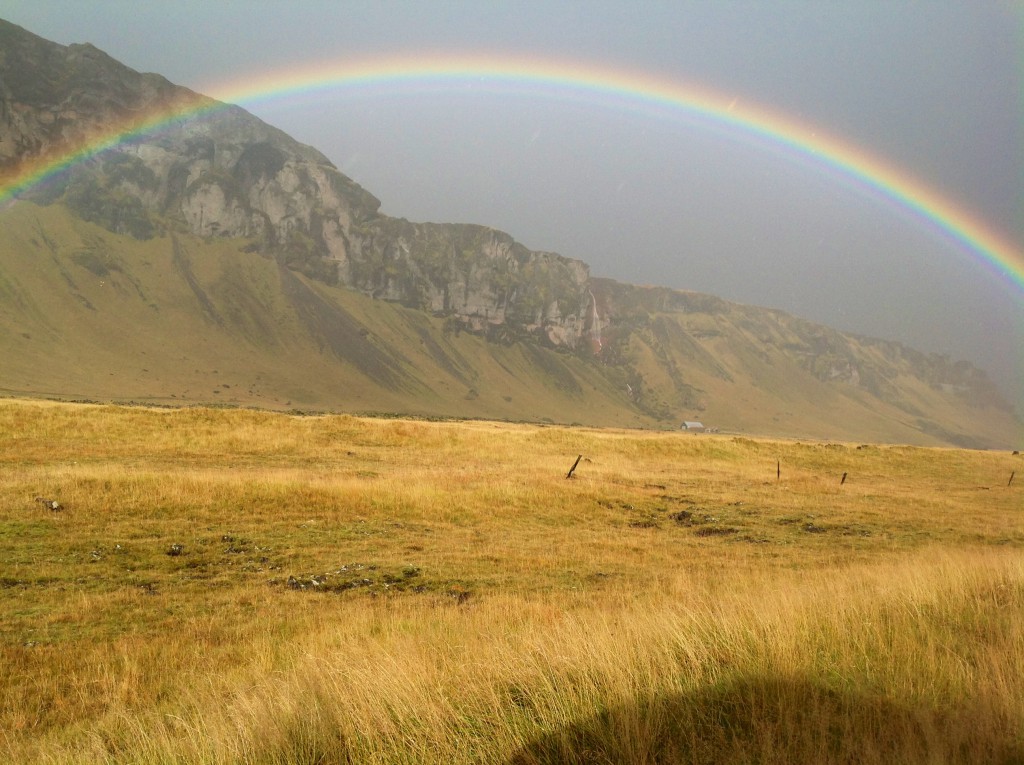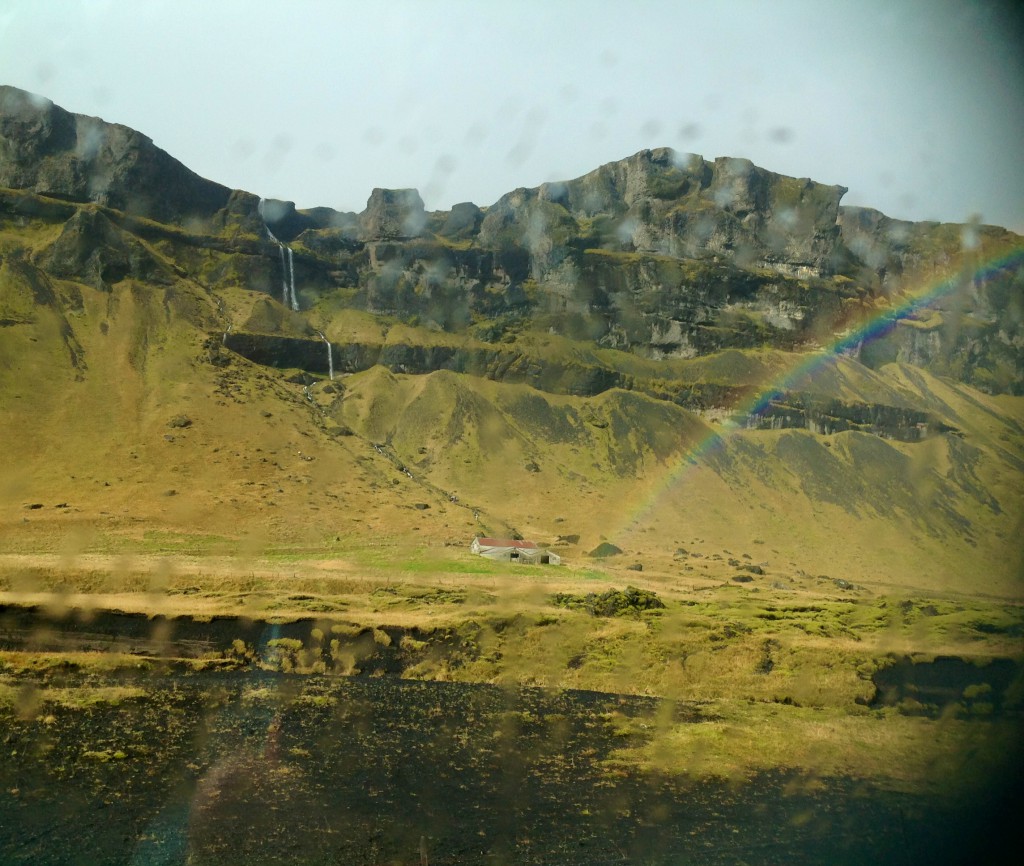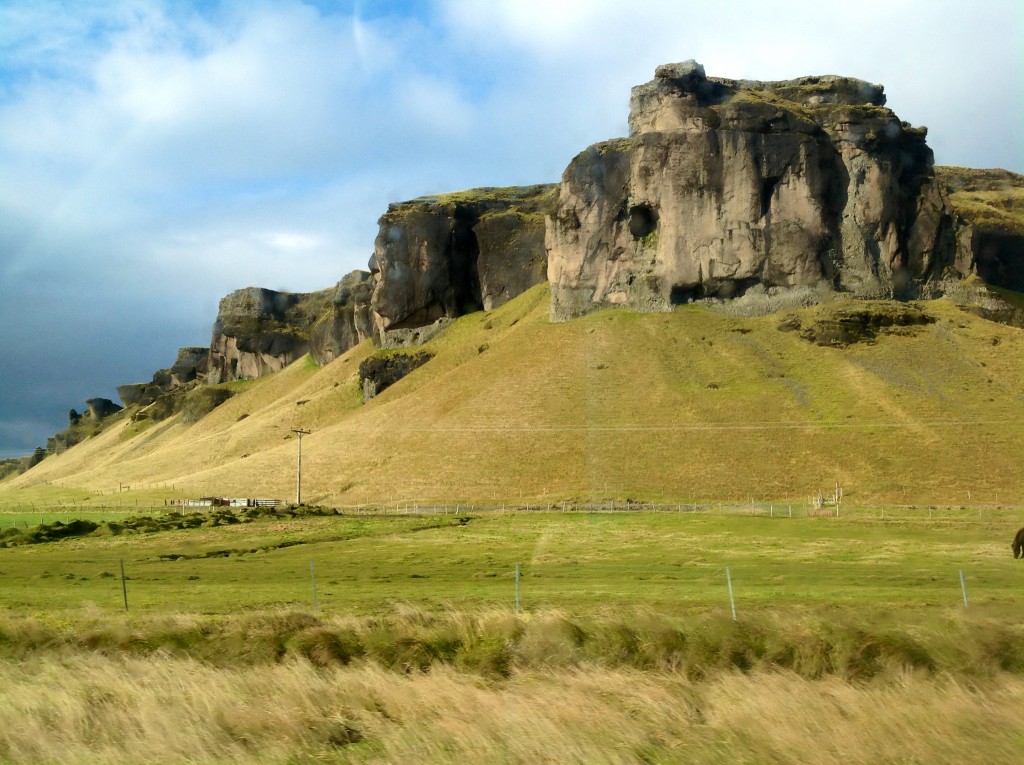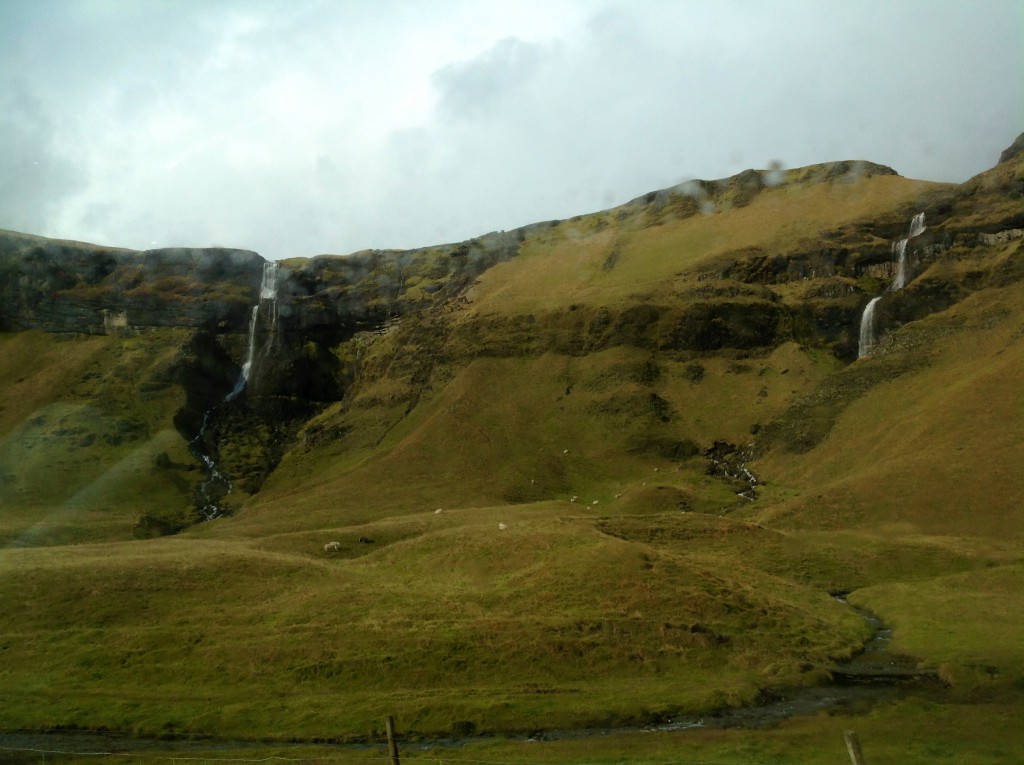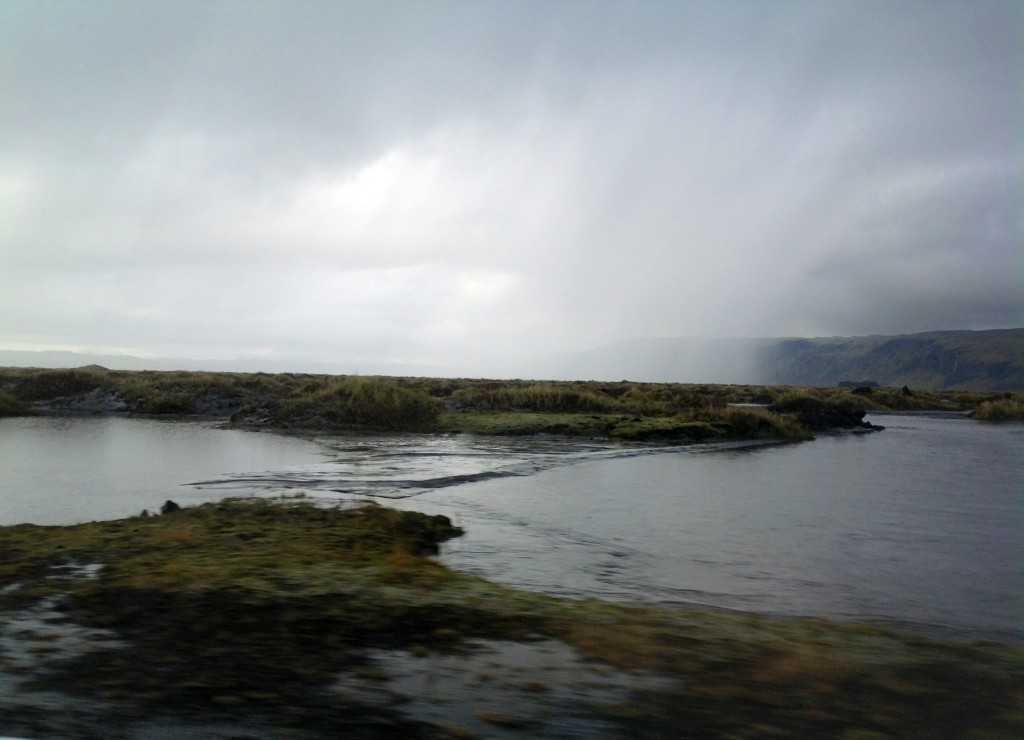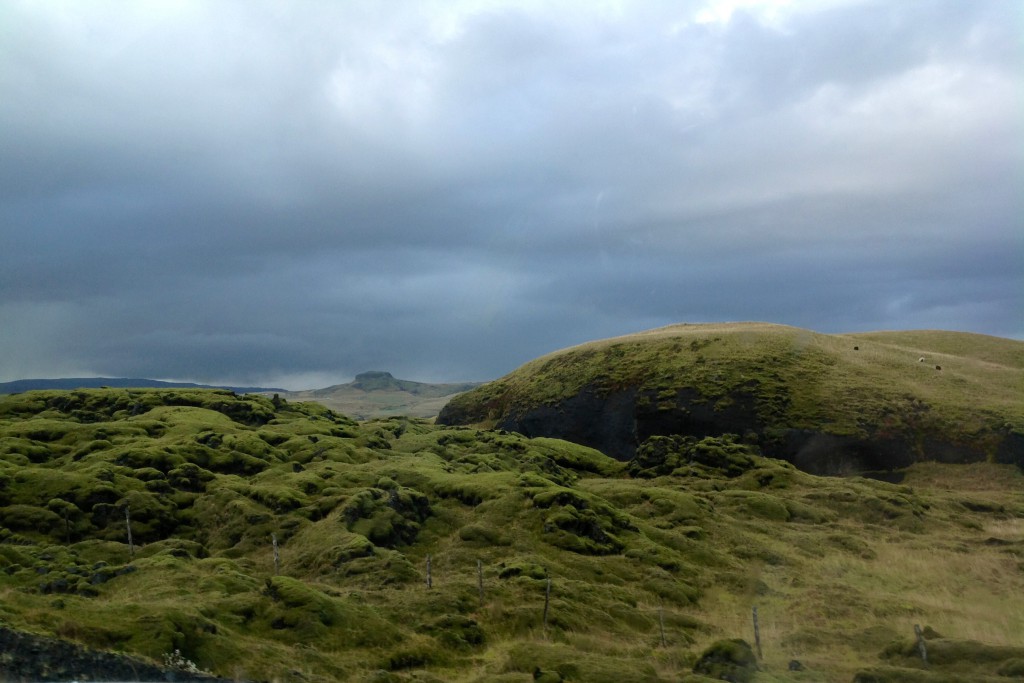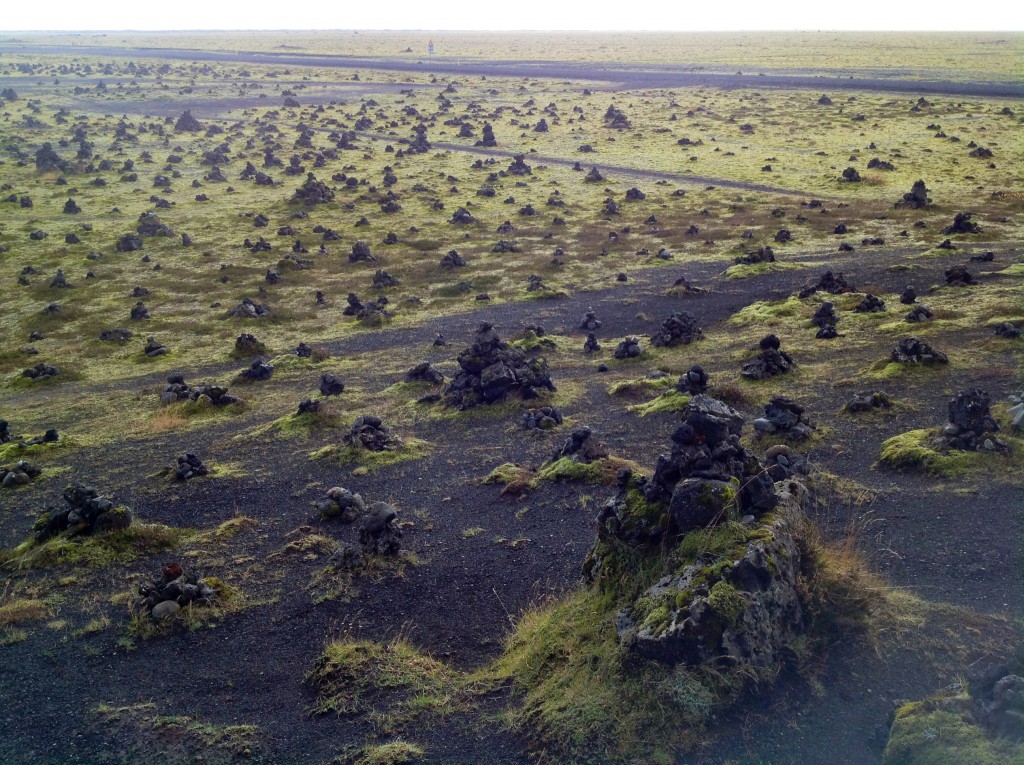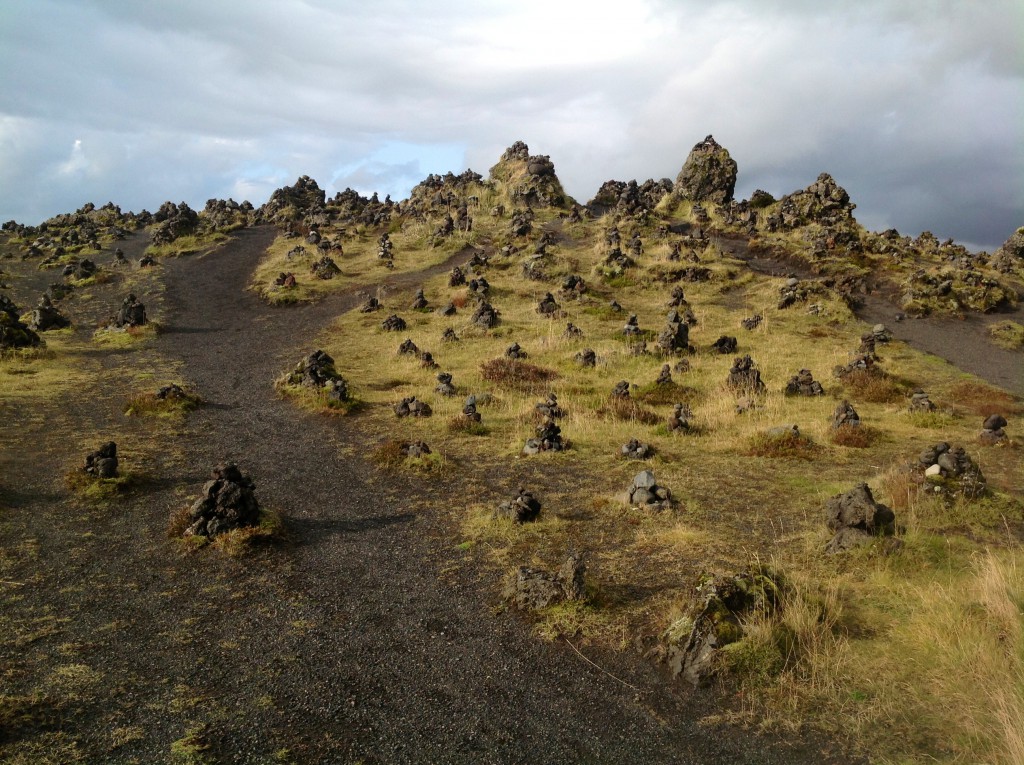 This surreal site was once a farm until a tiny volcano erupted through it, devastating human and animal life and depositing these lava droplets all around. Danger is always quite close in Iceland, one of its huge volcanoes was, and still is, erupting in the middle of the island, occasionally a waft of sulphuric air would catch our nostrils.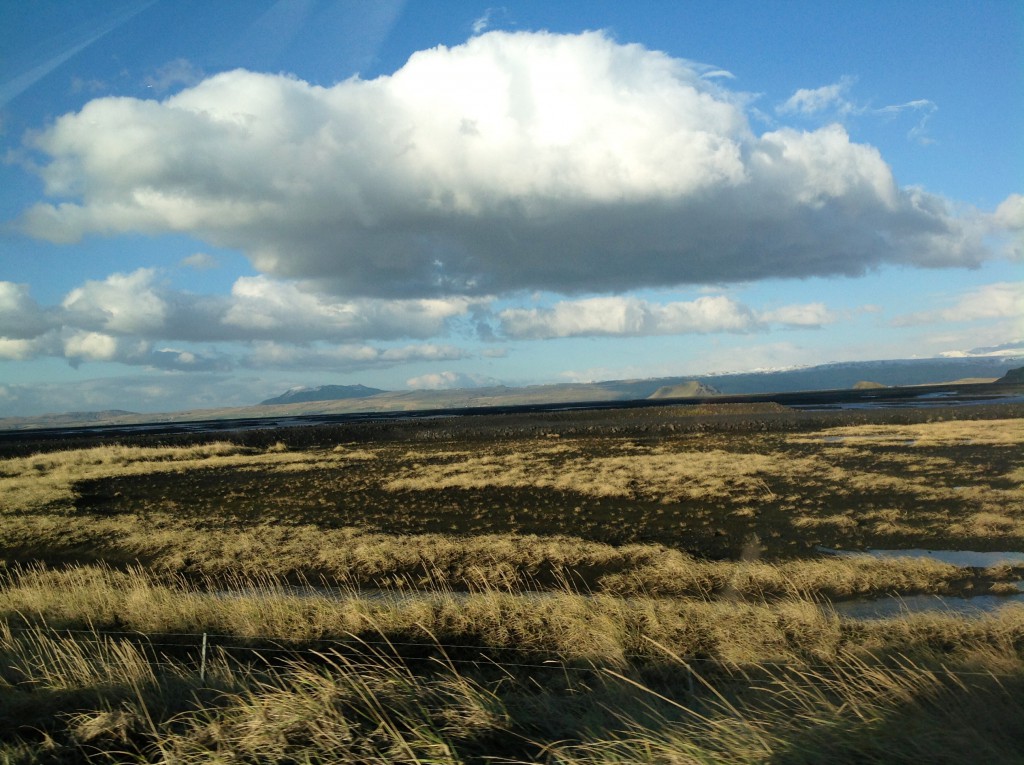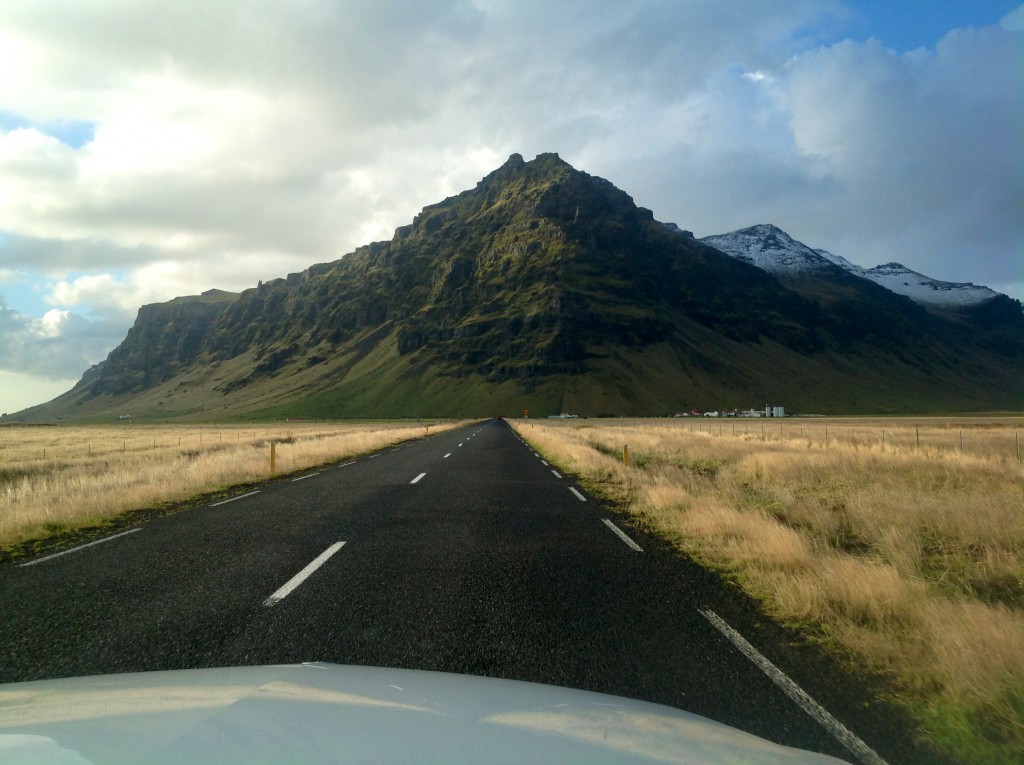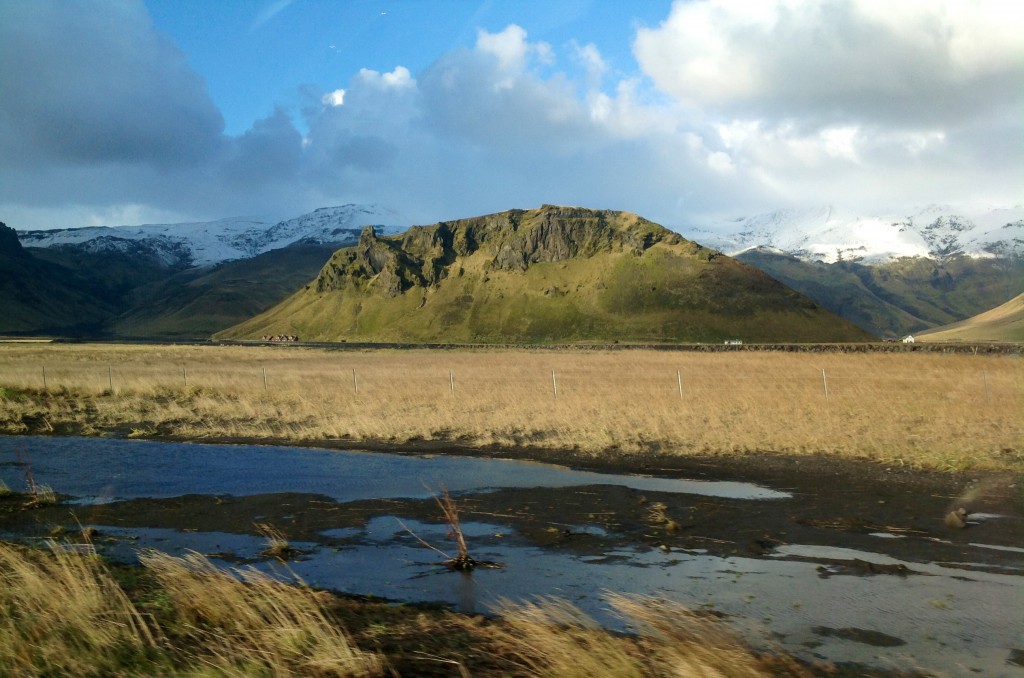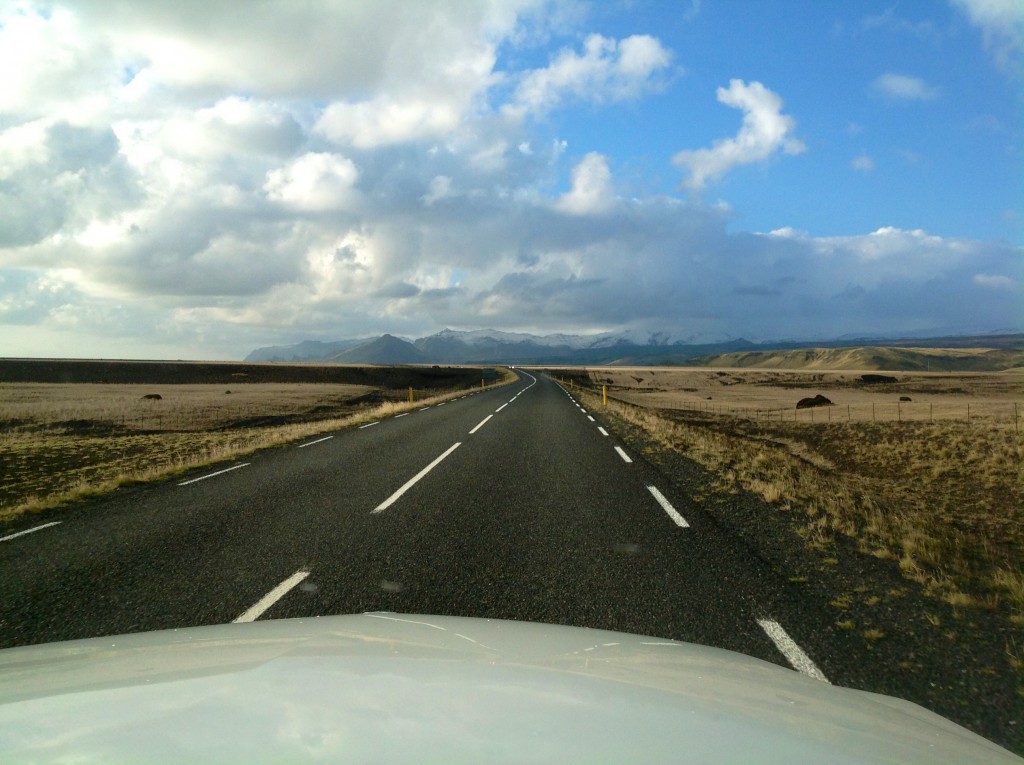 Now on to the mountain pass that links to Reykjavík through heavy snow.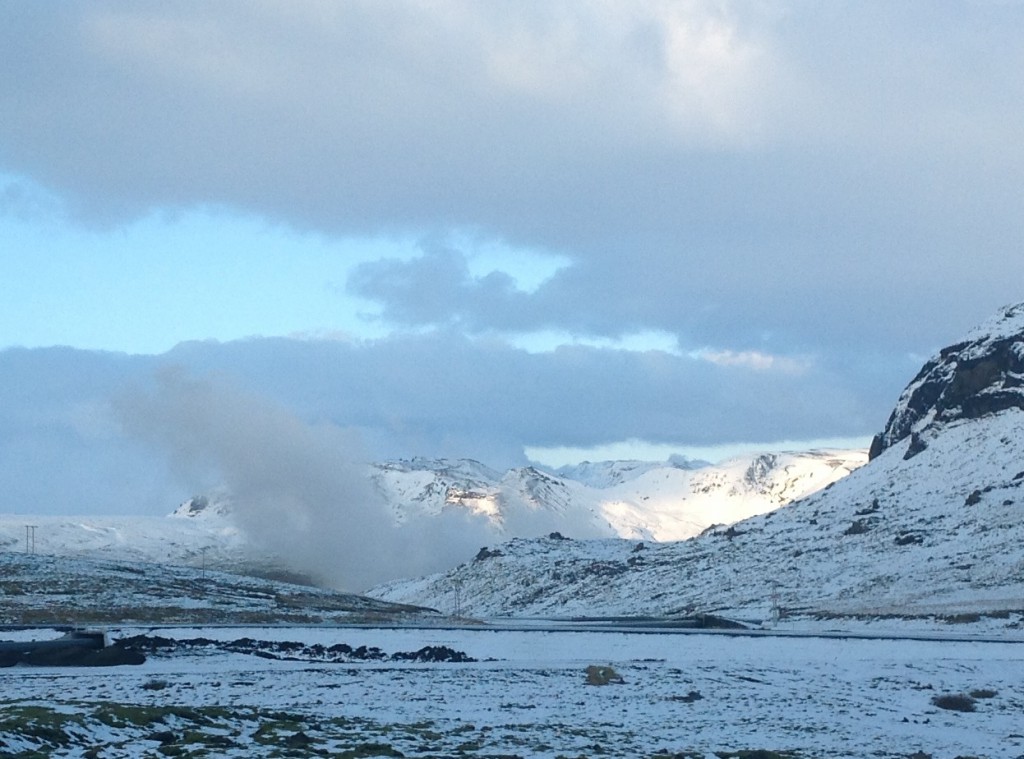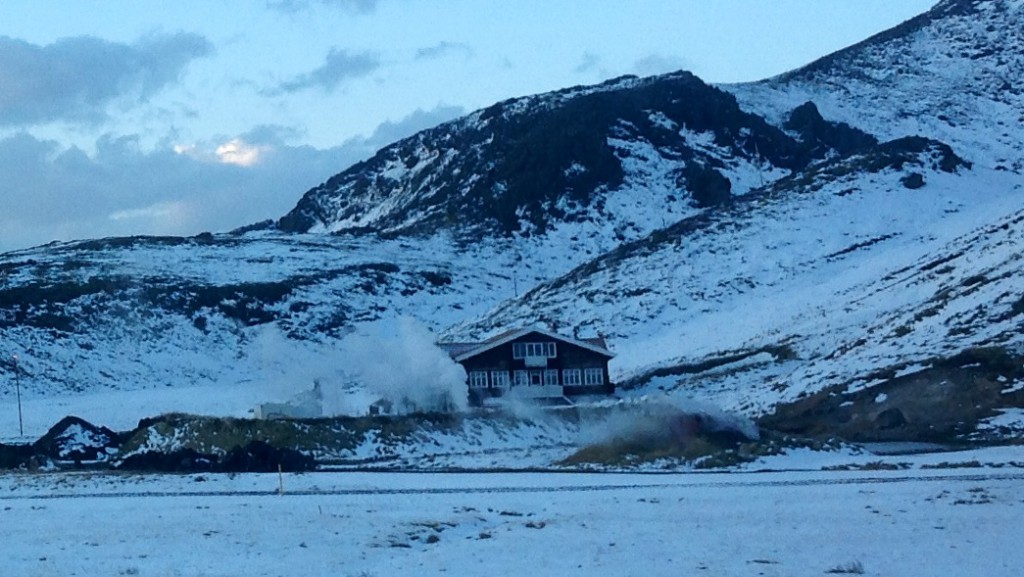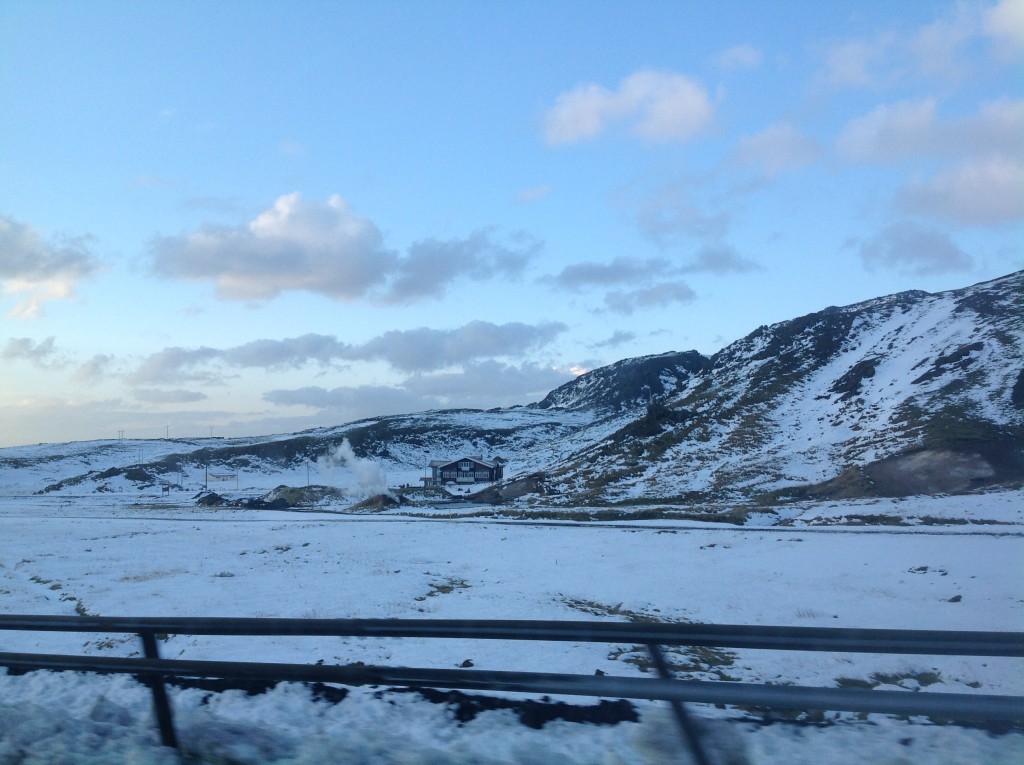 The steam in the middle of this photograph is actually a geyser. We saw a lot of little ones along this freezing stretch of road, shooting steam like vents out of the frozen ground.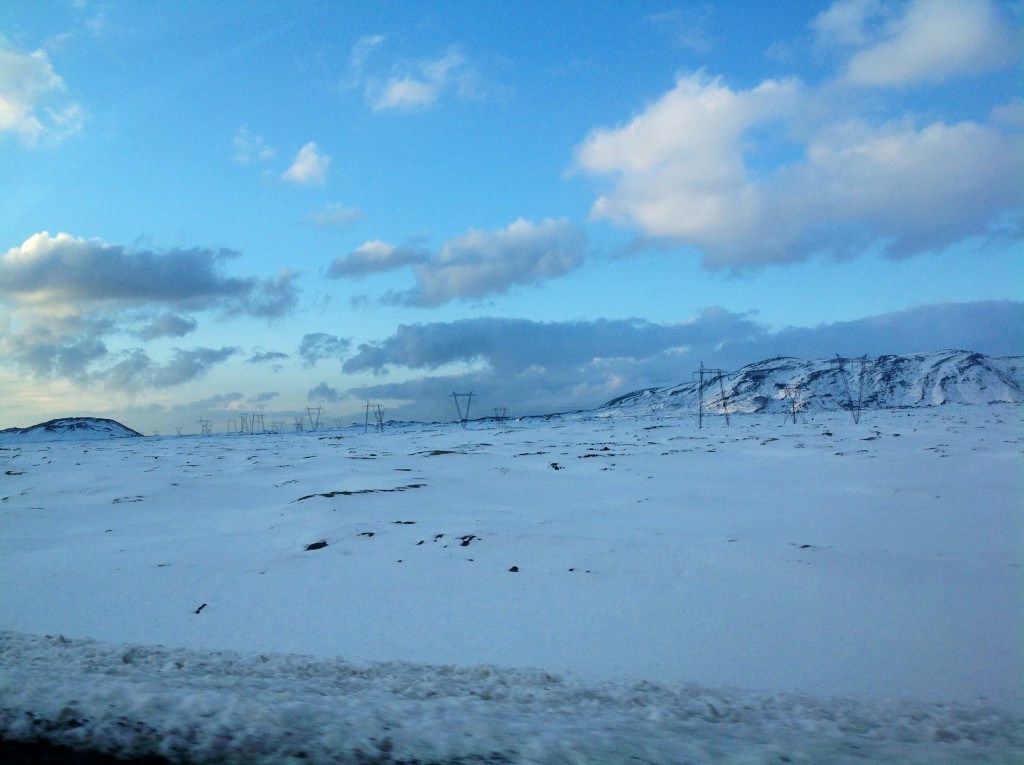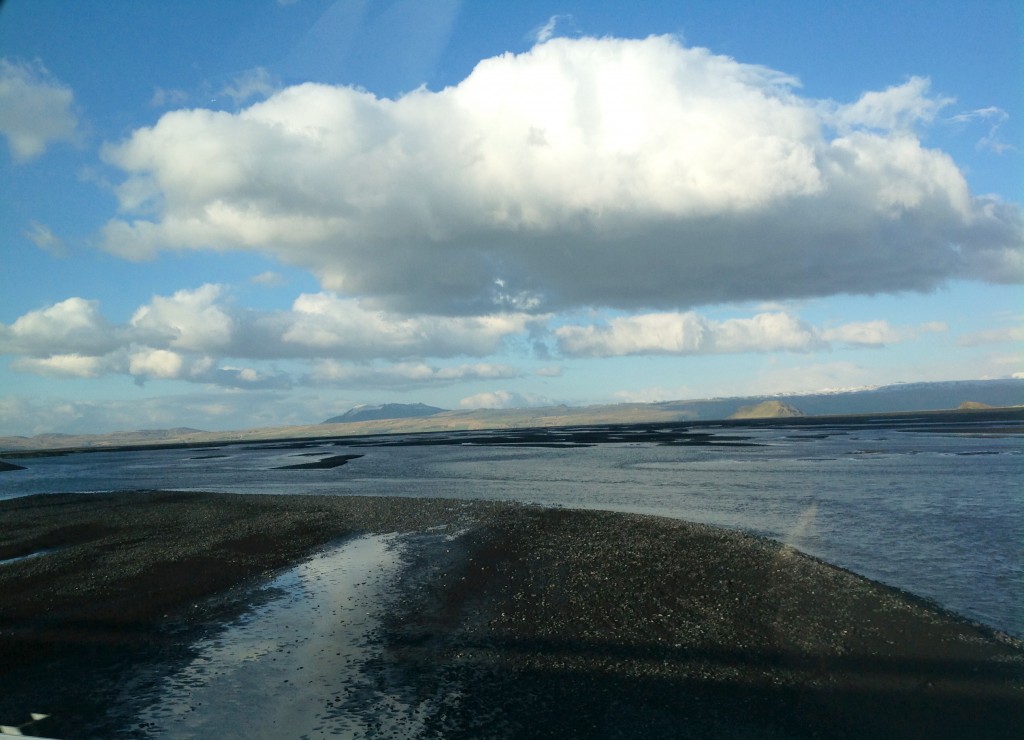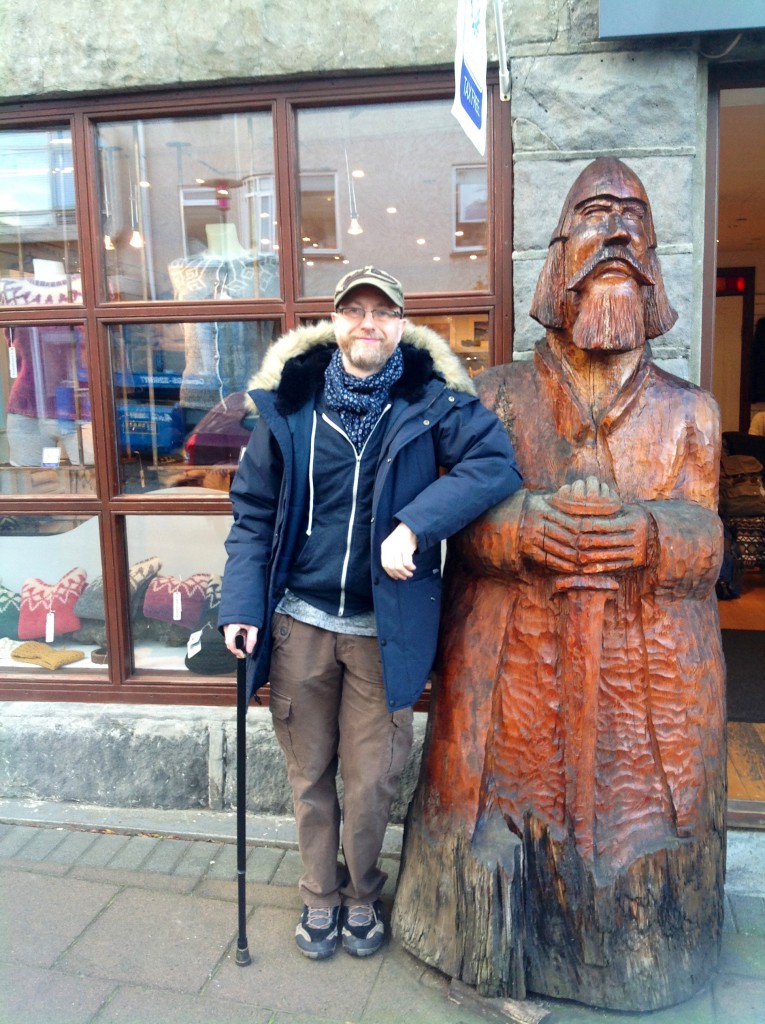 Me and my friend Thor!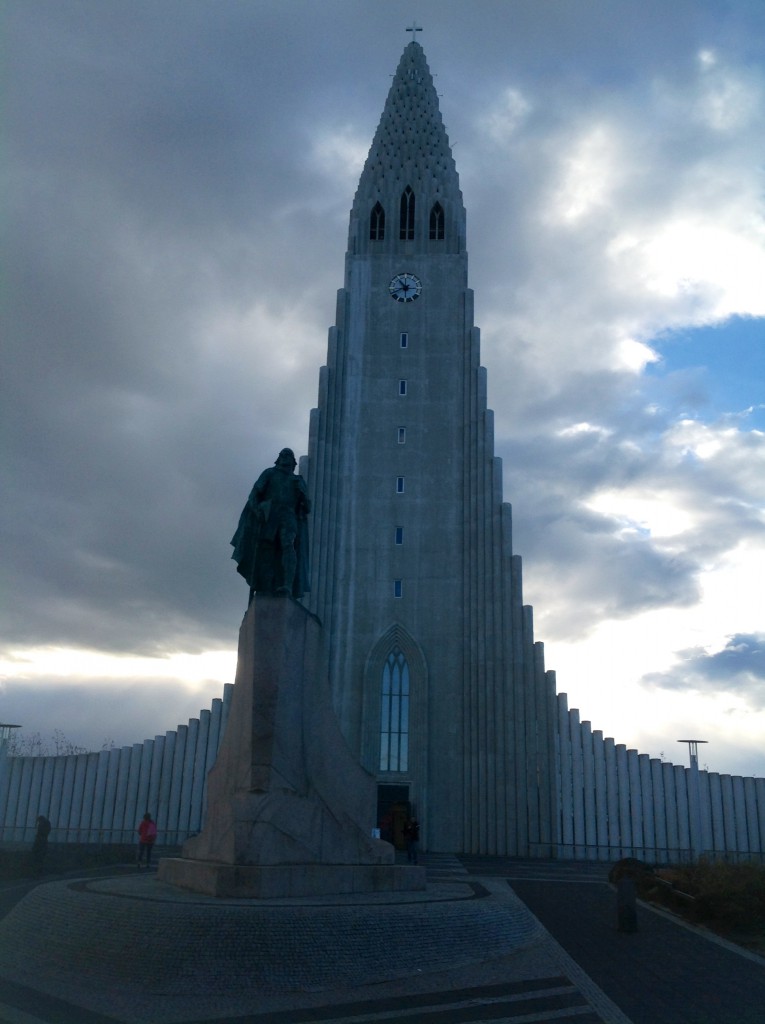 Beautiful Reykjavík and goodbye to epic Iceland, until next year!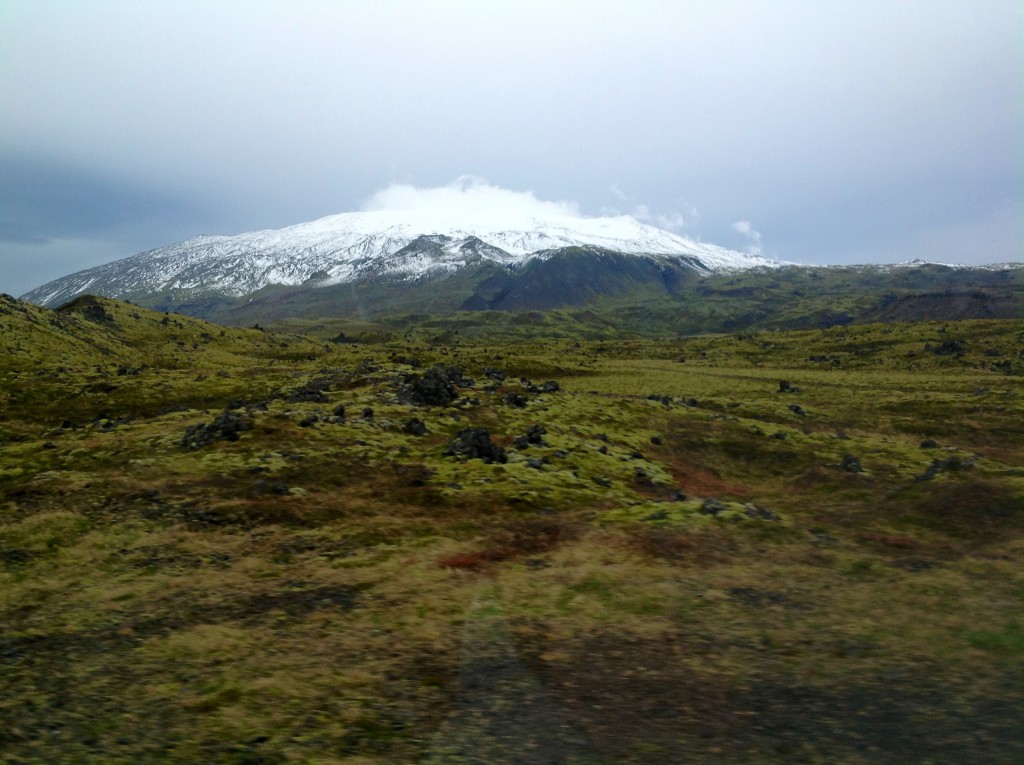 Our last full day took us out to the spectacular Snæfellsjökull volcano, a mighty mound in pure wilderness, it's easy to literally get lost in Iceland, it's a huge sparsely populated island. I think I could bear the winters for the sheer majesty, power and organic change of the place. There is a feeling of newness and excitement in the air unlike anywhere else I have ever been.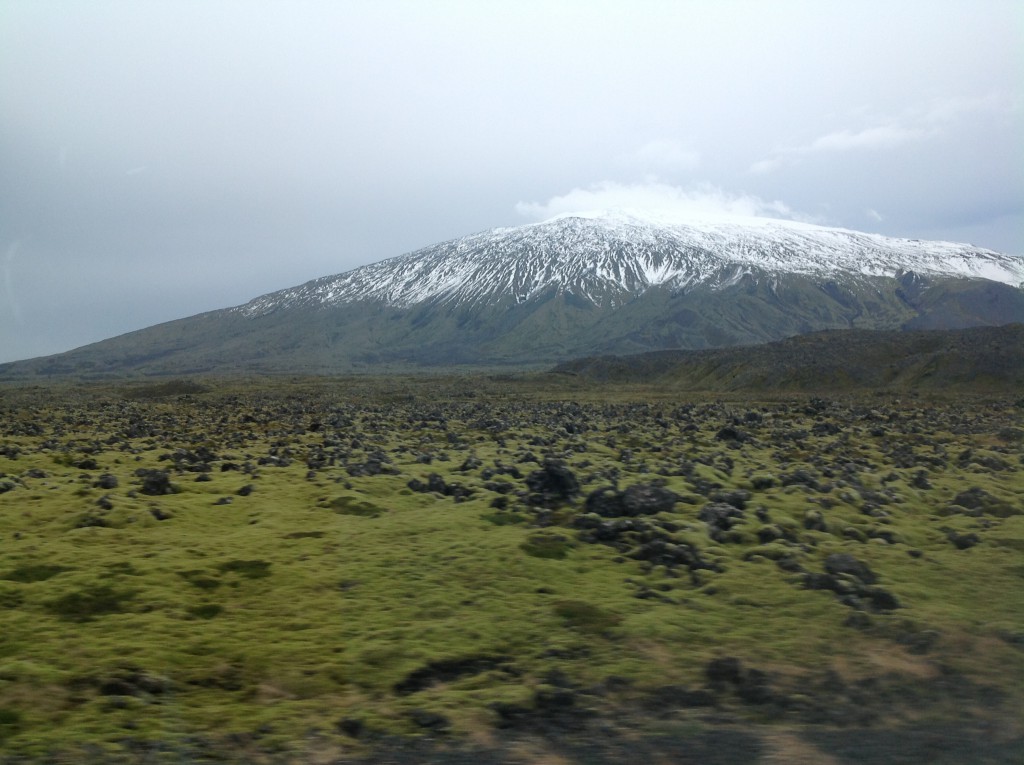 Gently smouldering!
David Hollington / The Rowley Gallery