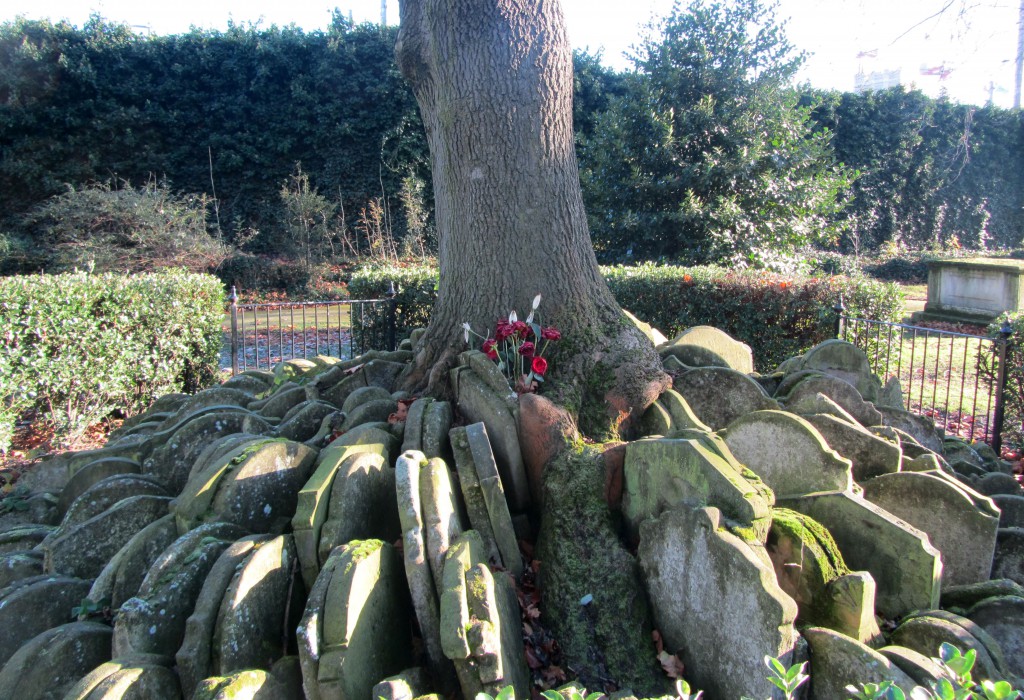 Last Sunday I went back to St Pancras Old Church for the first time since April (A Walk From King's Cross) to see how the Hardy Tree was getting on. It is not a particularly grand tree, nor is it ancient but it is probably London's most significant ash tree. With all the hysteria in the press I wondered if I would find signs here of ash dieback. Is this tree able to withstand the coming plague or is it doomed and this site to become a memorial to fraxinus excelsior?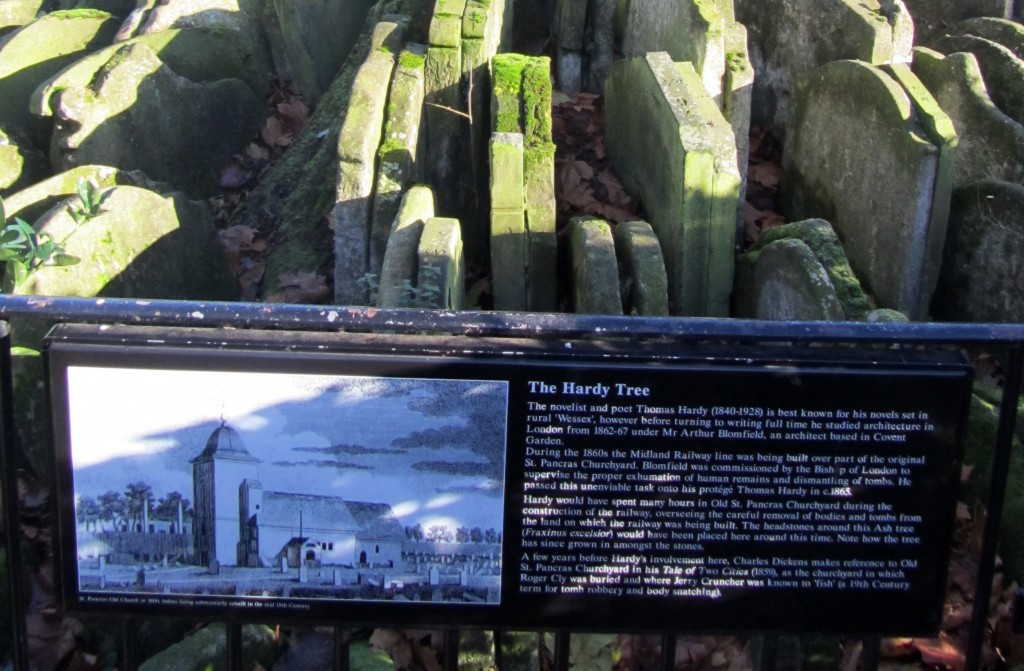 In 1865 whilst working in St Pancras churchyard Thomas Hardy used this ash tree to support a ring of headstones displaced by the coming railway. Since then the tree has grown so that the stones are now held in its embrace. The Hardy Ash represents a wondrously direct and organic connection with history, but it is also the most beautiful artefact – Jon Snow, The Great Trees Of London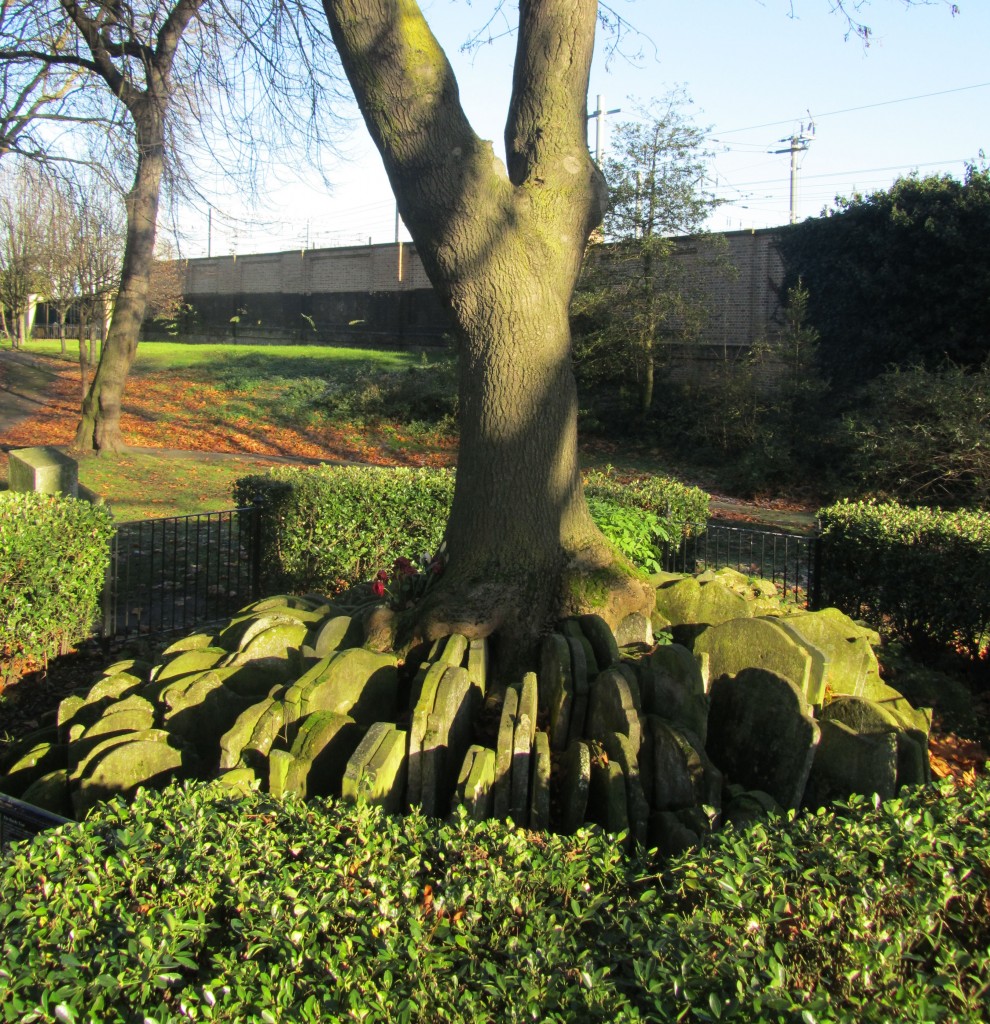 The Hardy Tree is surrounded by a laurel hedge which initially hides the stones from view, but it is unlikely to offer much protection against chalara fraxinea fungus. Thankfully I didn't see signs of disease, but I'm no tree-ologist. I've listened to Richard Mabey, the pre-eminent nature writer, who warns there is no way to stop the disease; he has no idea of its effect; ash is 5% of UK tree cover; not all ash will die; there is a wide variety of ash and resistant strains will survive. There is some hope.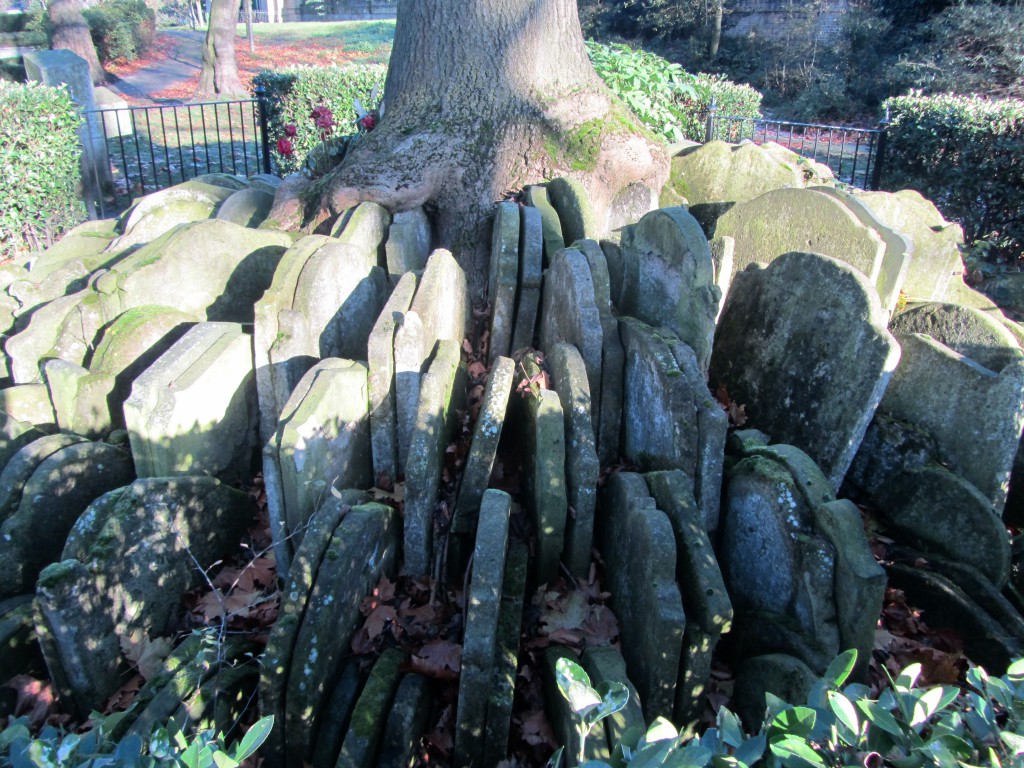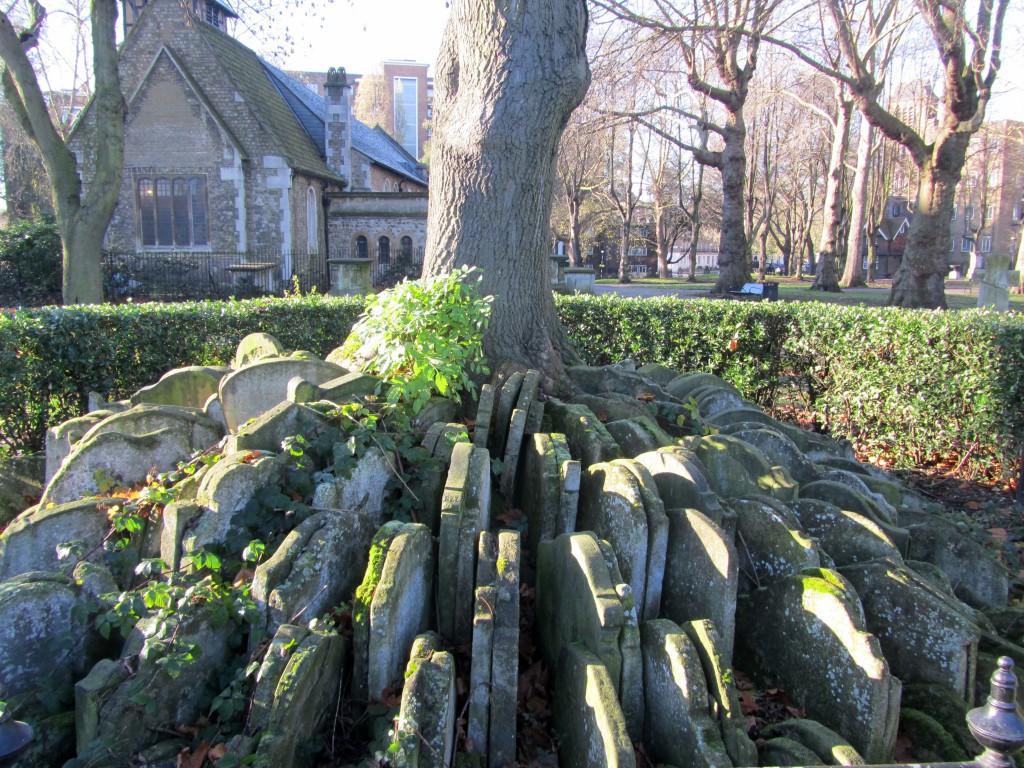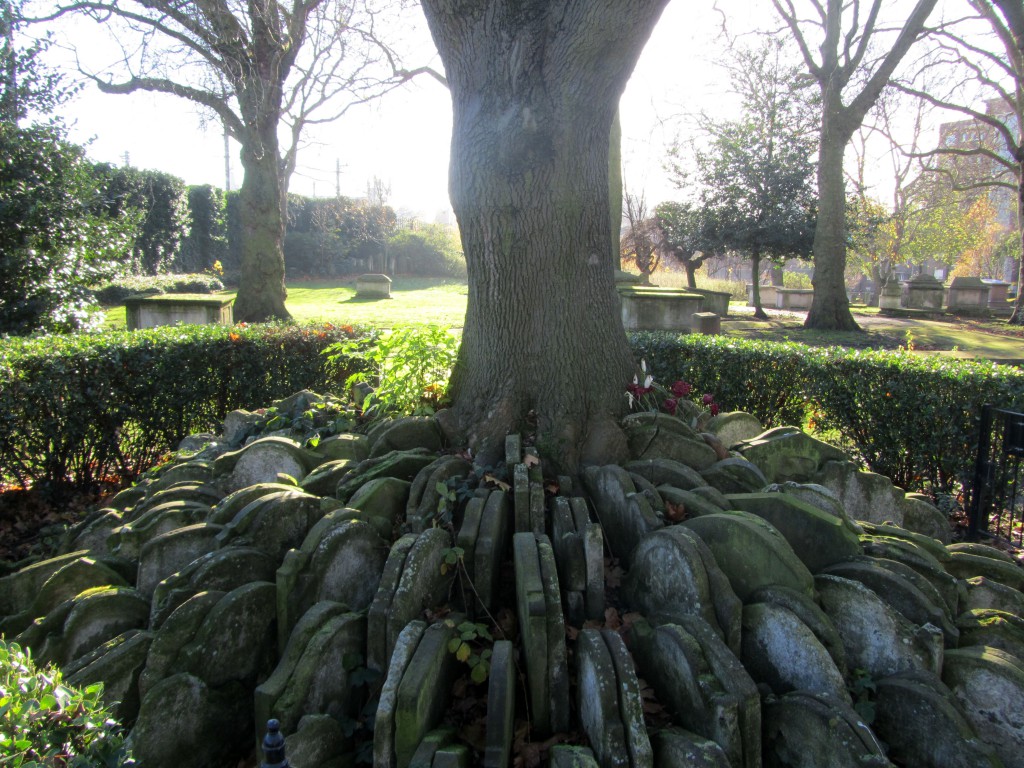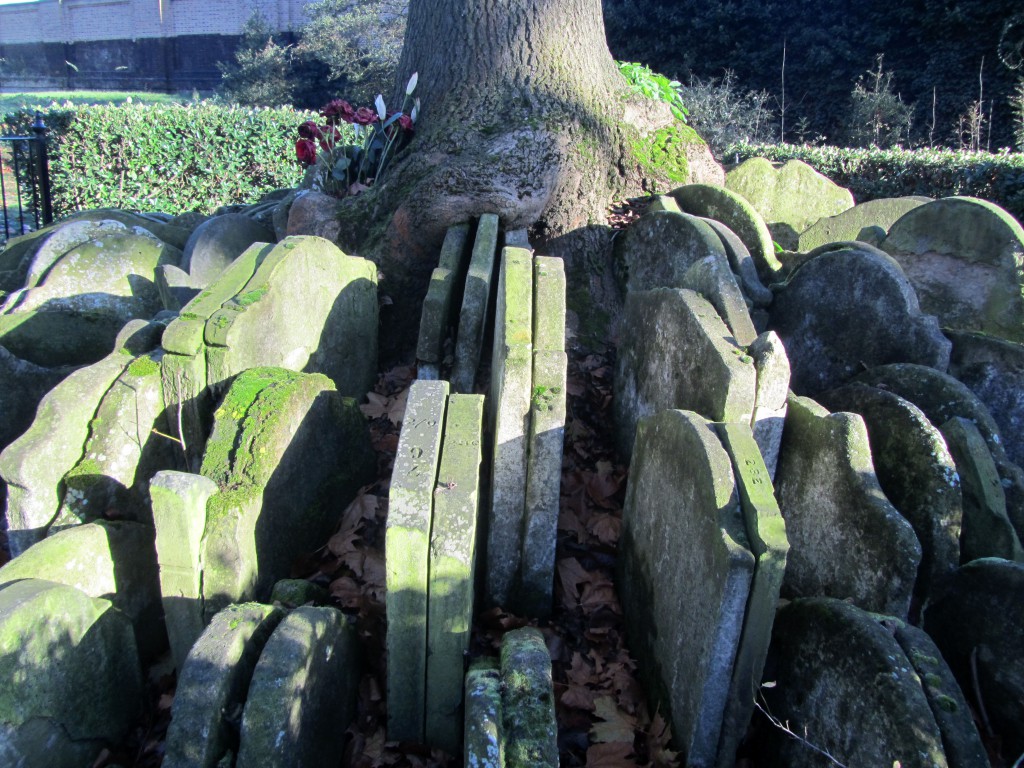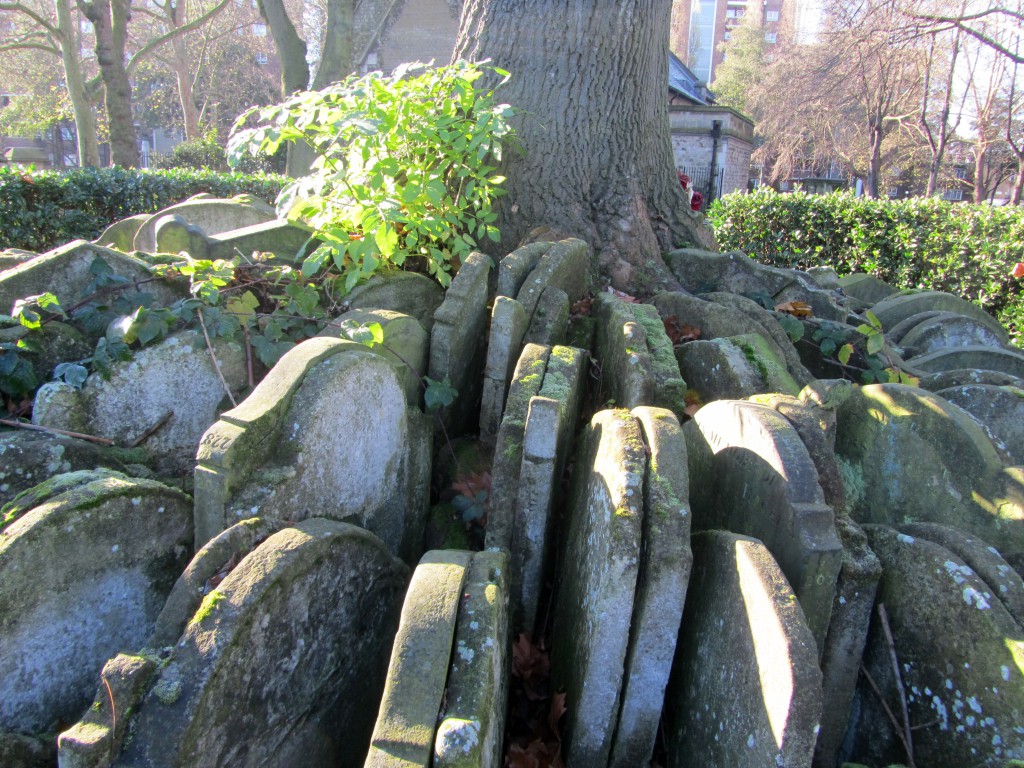 Ash is the last tree to come into leaf each spring and usually one of the first to shed its leaves in the autumn. This tree had few leaves left in its upper storey but was actually showing vigorous signs of growth with new leafy shoots at the base. Let's hope the Hardy Tree remains a hardy perennial.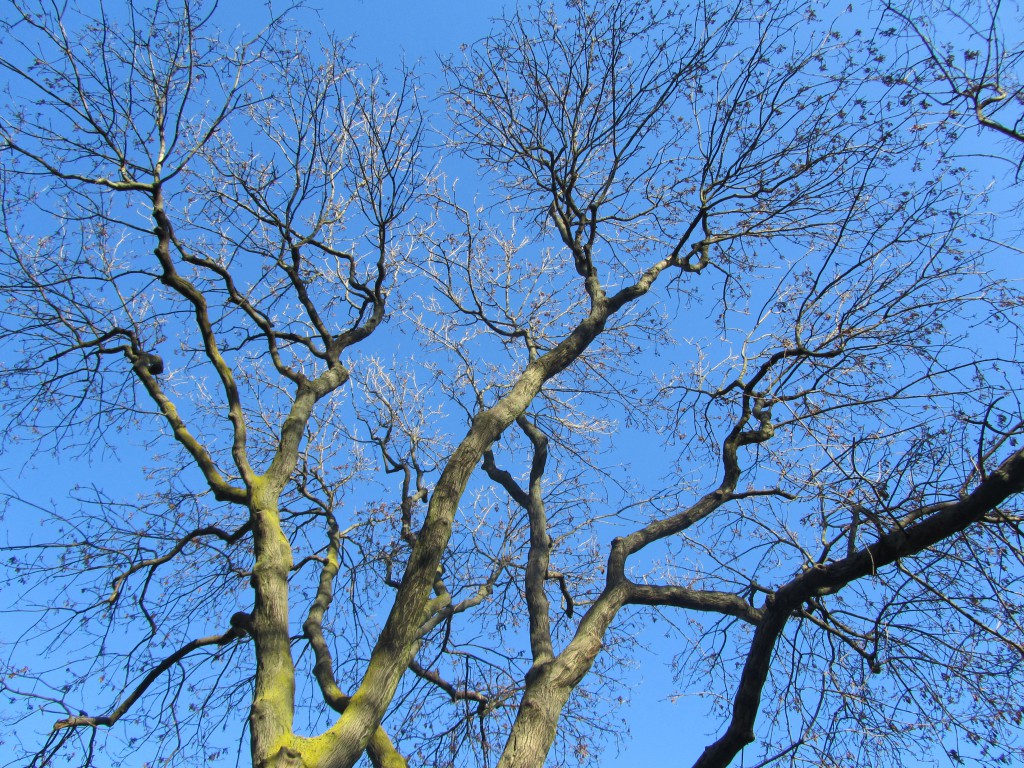 ※
PS: For other, more eloquent reflections on ash dieback see also The Virtues of Ash, Ashes to Ashes, Death of the Ash Tree: Yggdrasil Defeated? and Diary: Ash Dieback. This last piece is by Jeremy Harding, not Hardy.
※
PPS: A final word from Oliver Rackham – The Ash Tree.