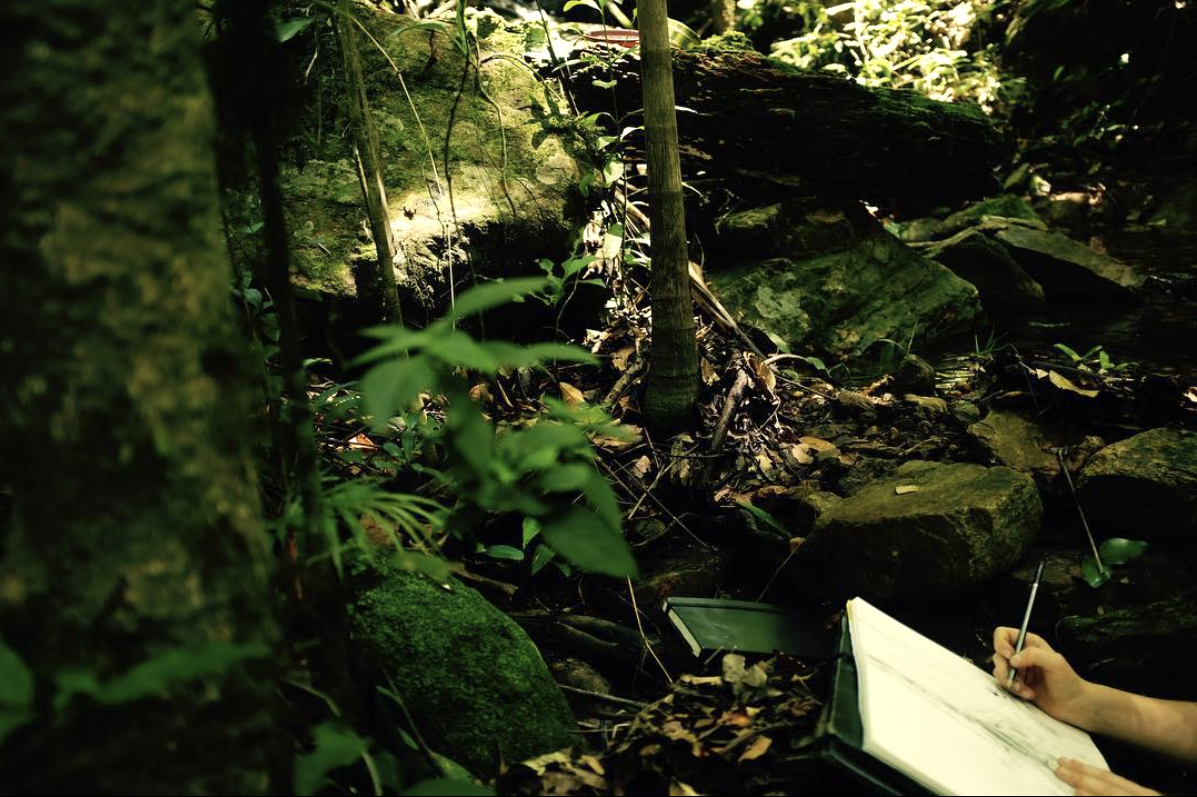 Drawing in the Jungle
For years now, each spring, Jelly Green has found refuge in the rainforest. She gradually realised she was developing an allergic reaction to the pesticide-sprayed fields of her native Suffolk, and so she escaped to the tree-clean air of Brazil, Sri Lanka, Borneo and New Zealand. The paintings she made there can be seen at Gallery@Oxo from the 4th to the 7th of April. The exhibition is called Devour. The paintings are delicious. Come and see and devour them with your eyes.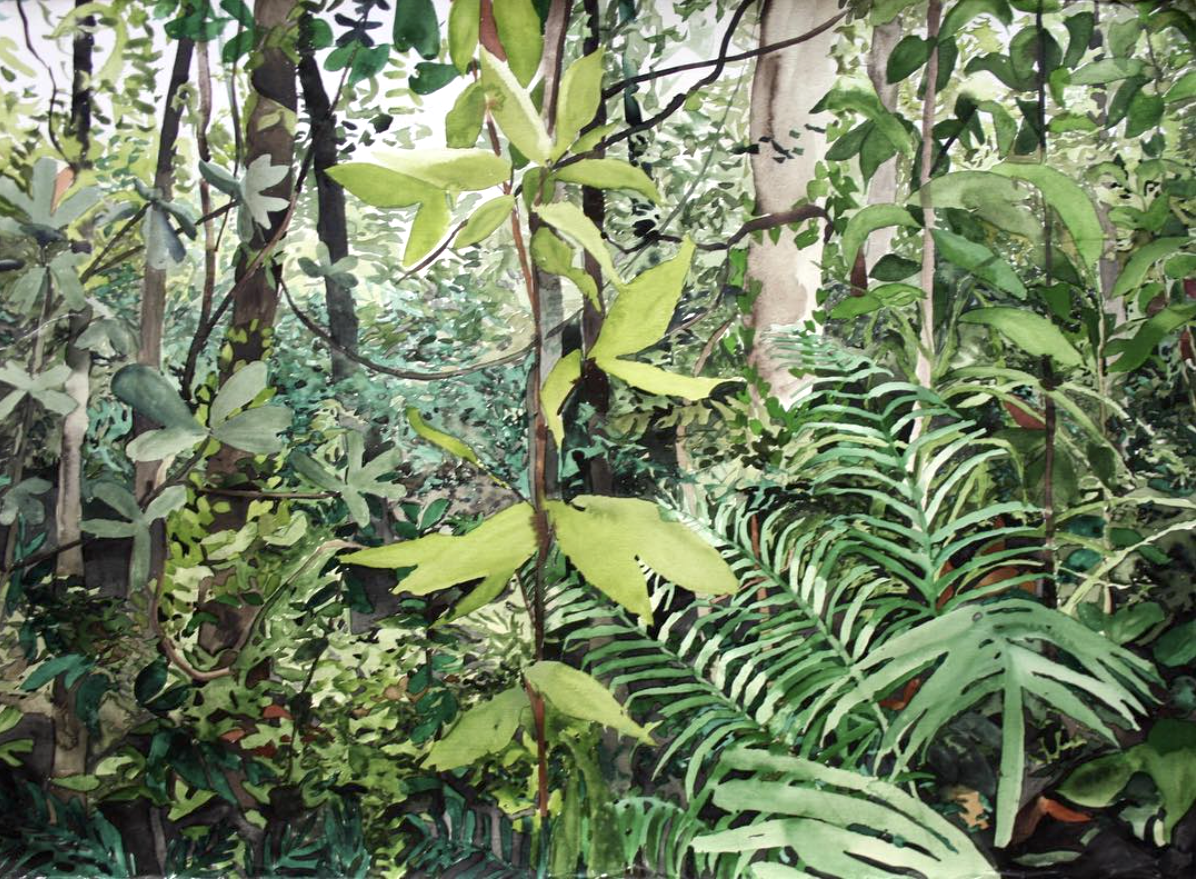 Jungle Tangle
These photos are all taken from Jelly's Instagram.

The Undergrowth

Through the Ferns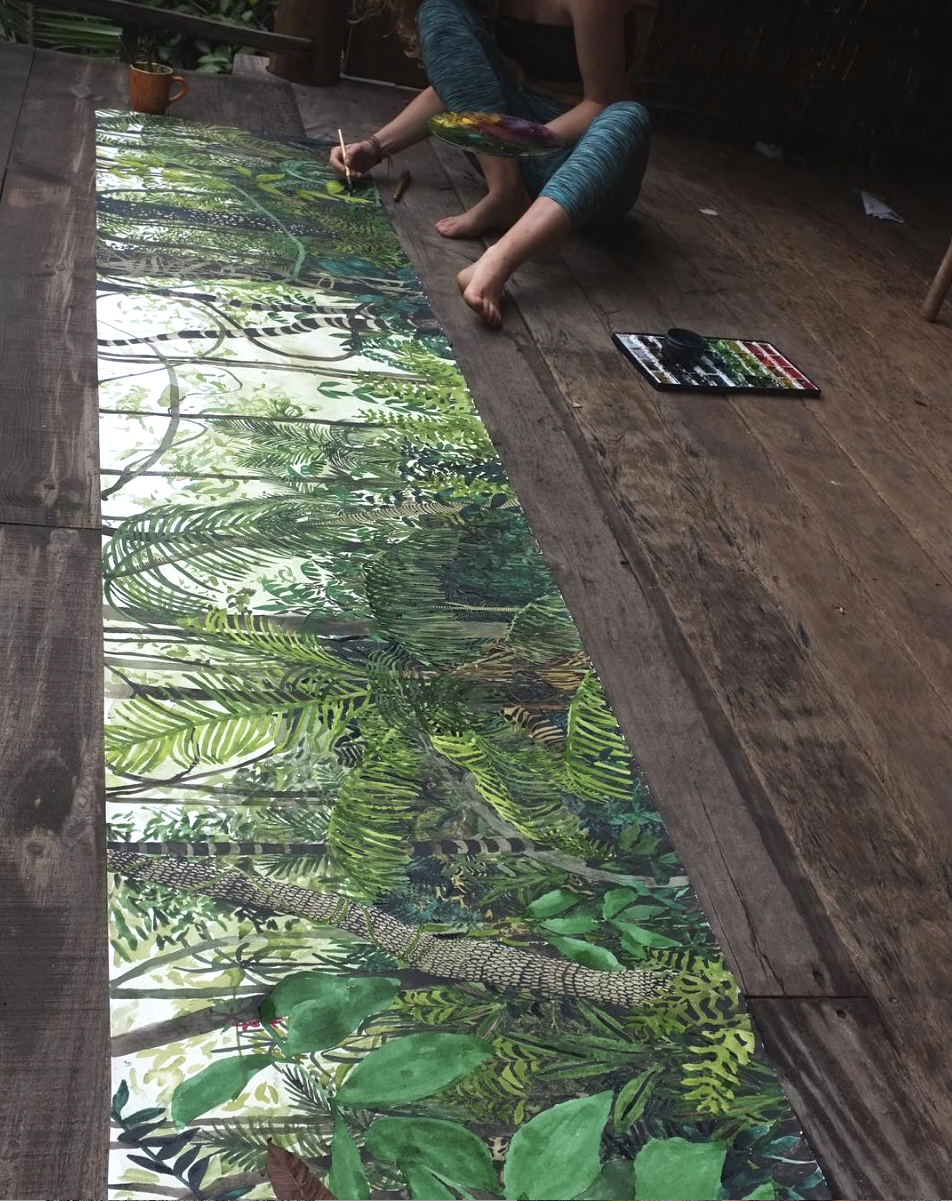 Painting in the Jungle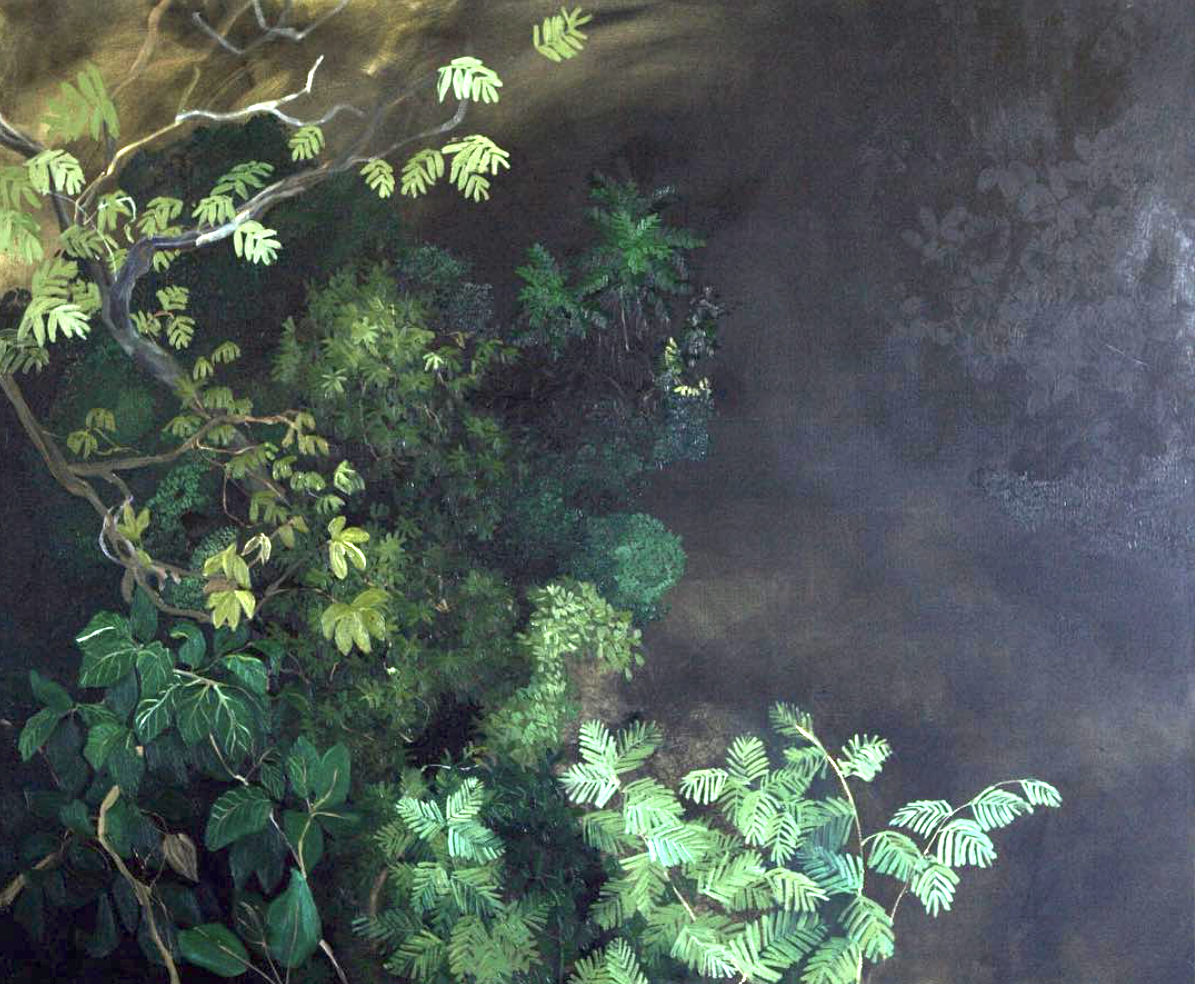 Into the Shadows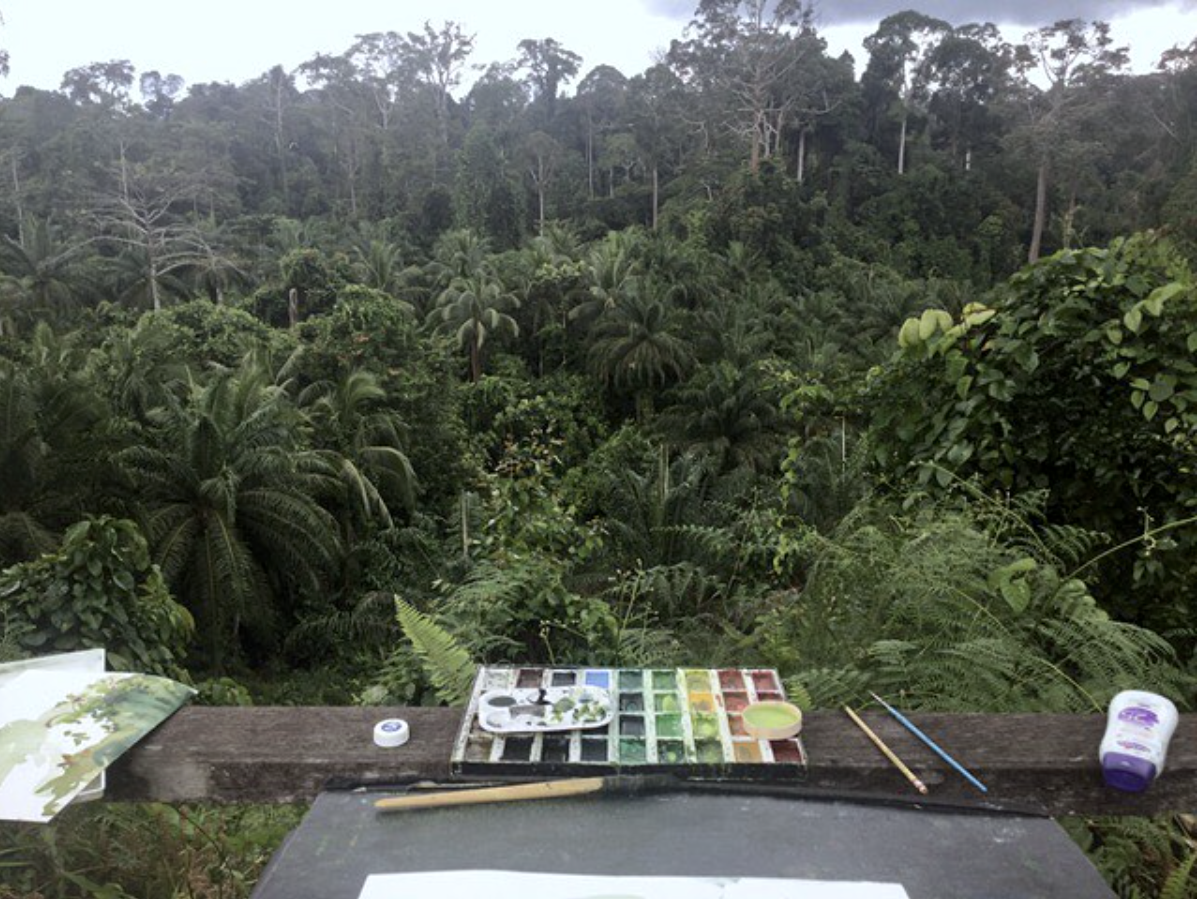 Painting the Jungle in Borneo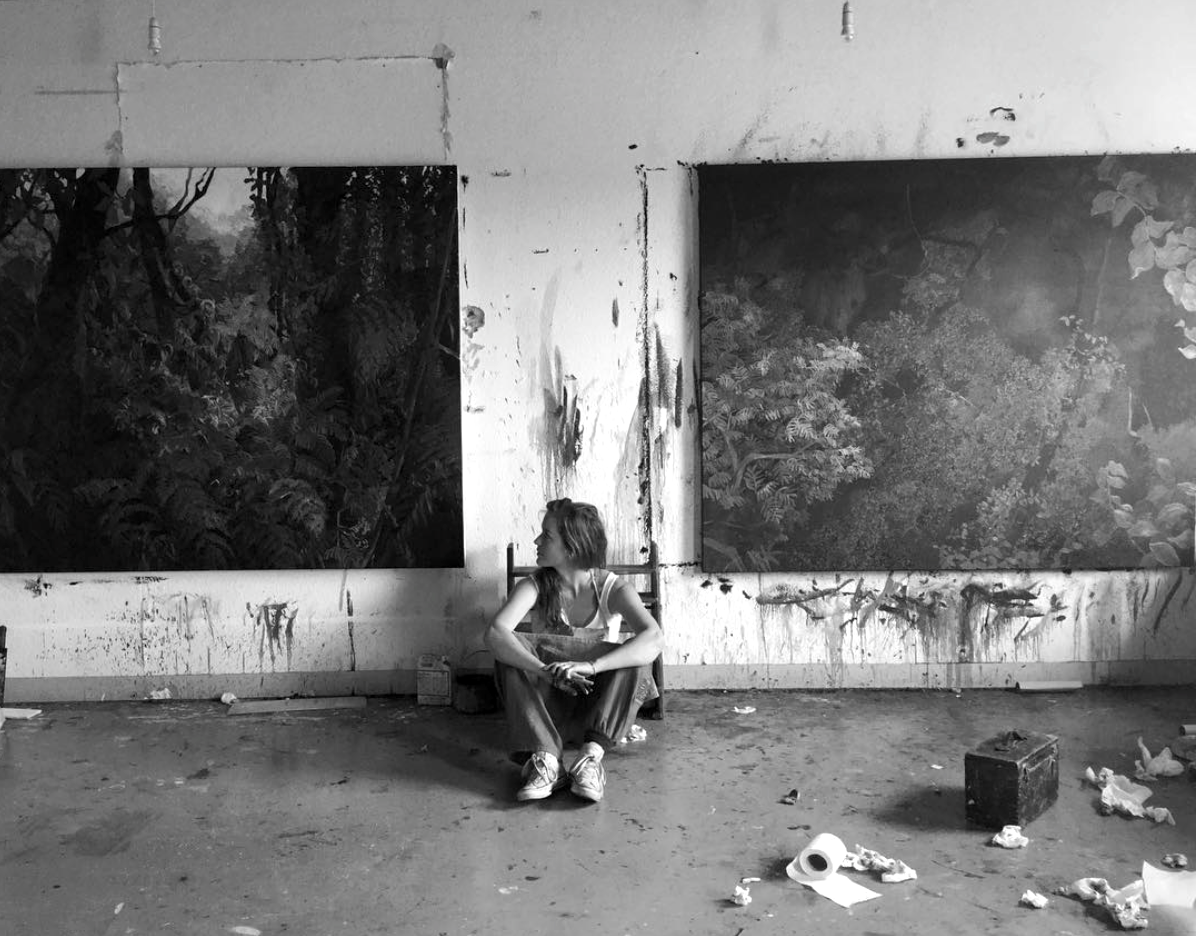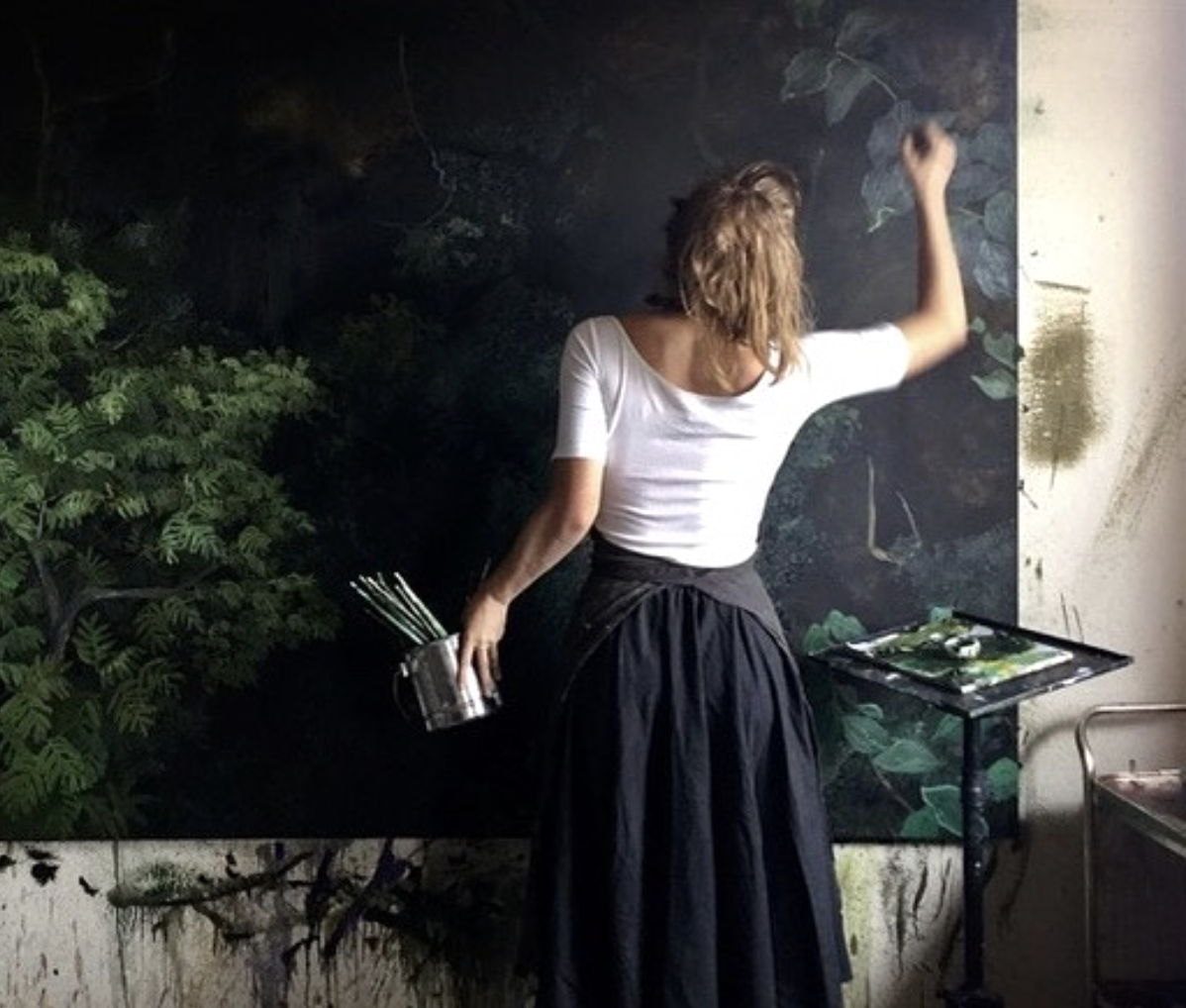 Studio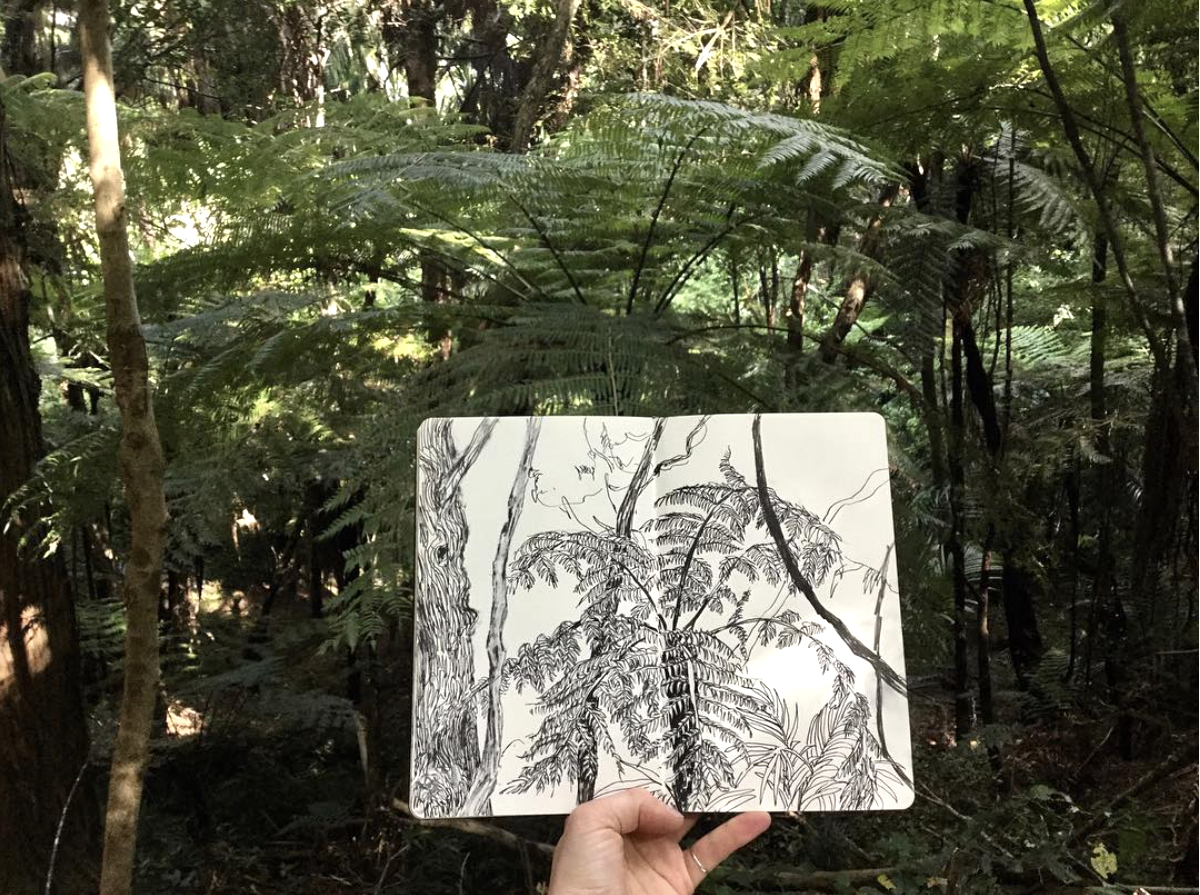 Drawing Trees at the Waitangi Treaty Grounds, New Zealand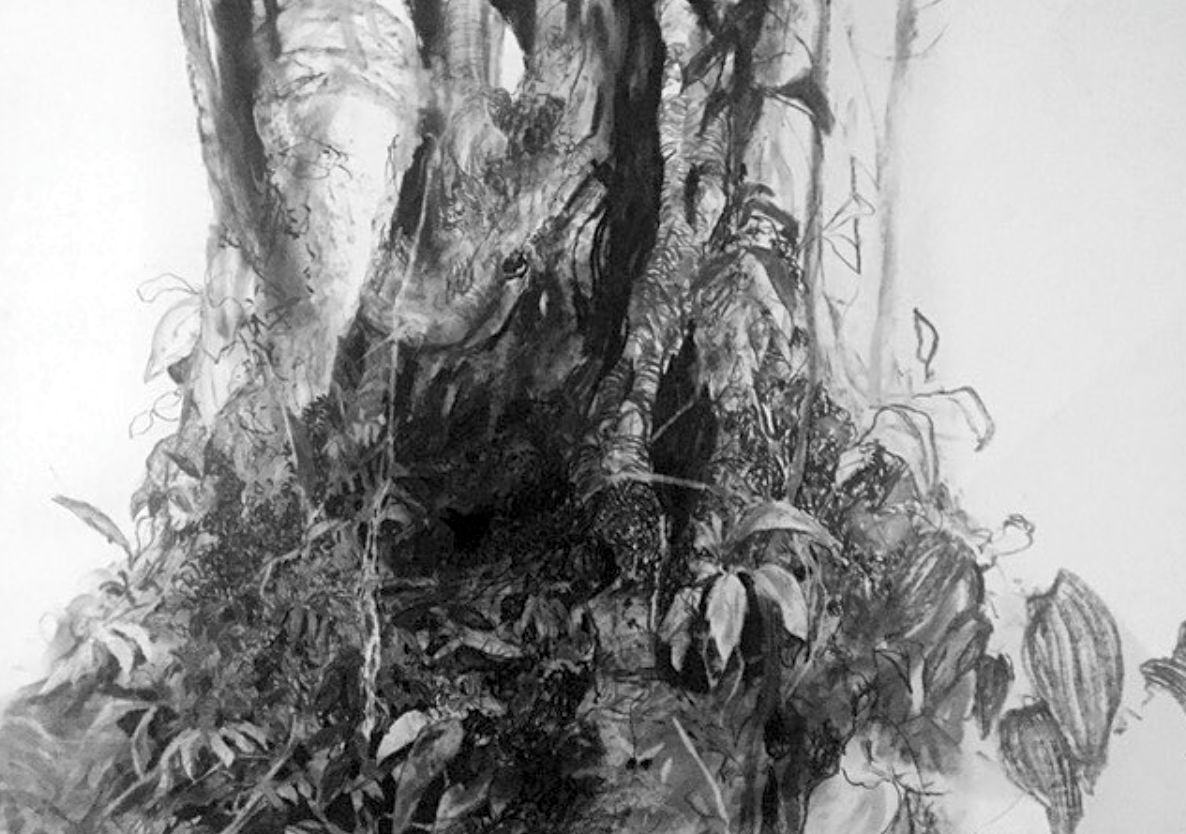 Strangler Fig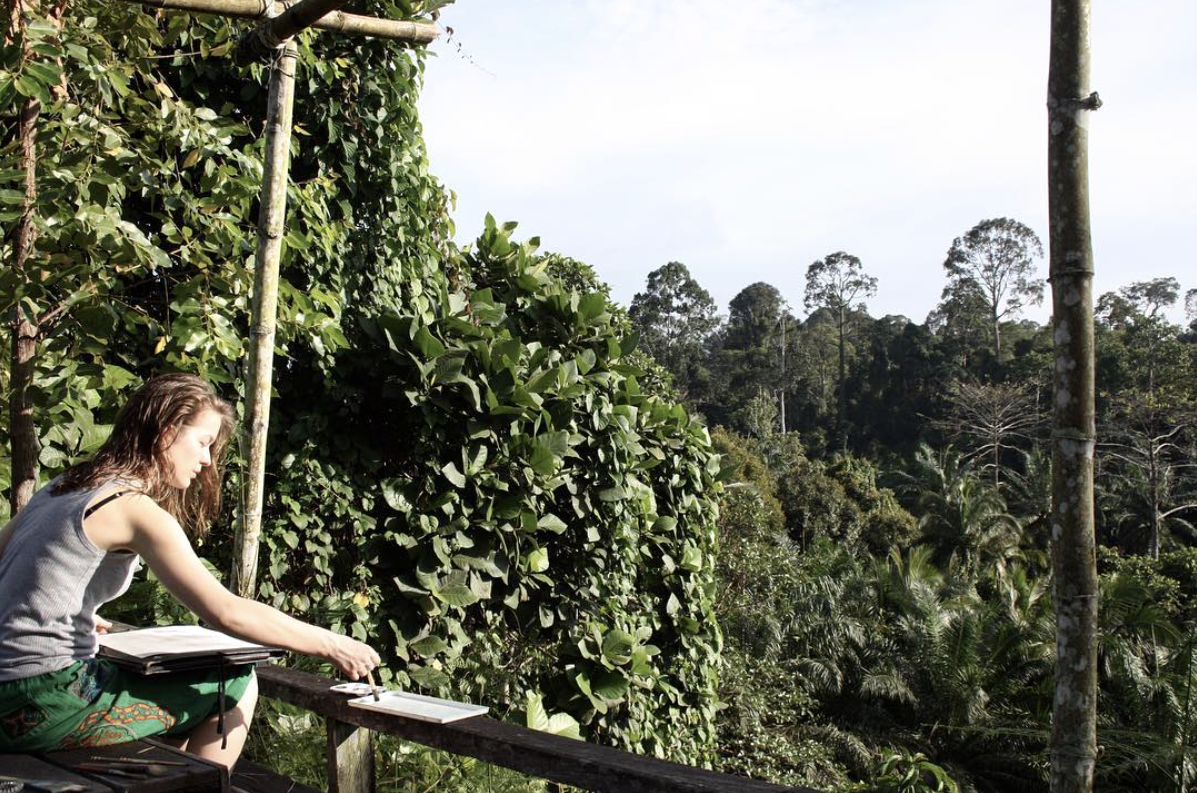 Painting the treetops in Borneo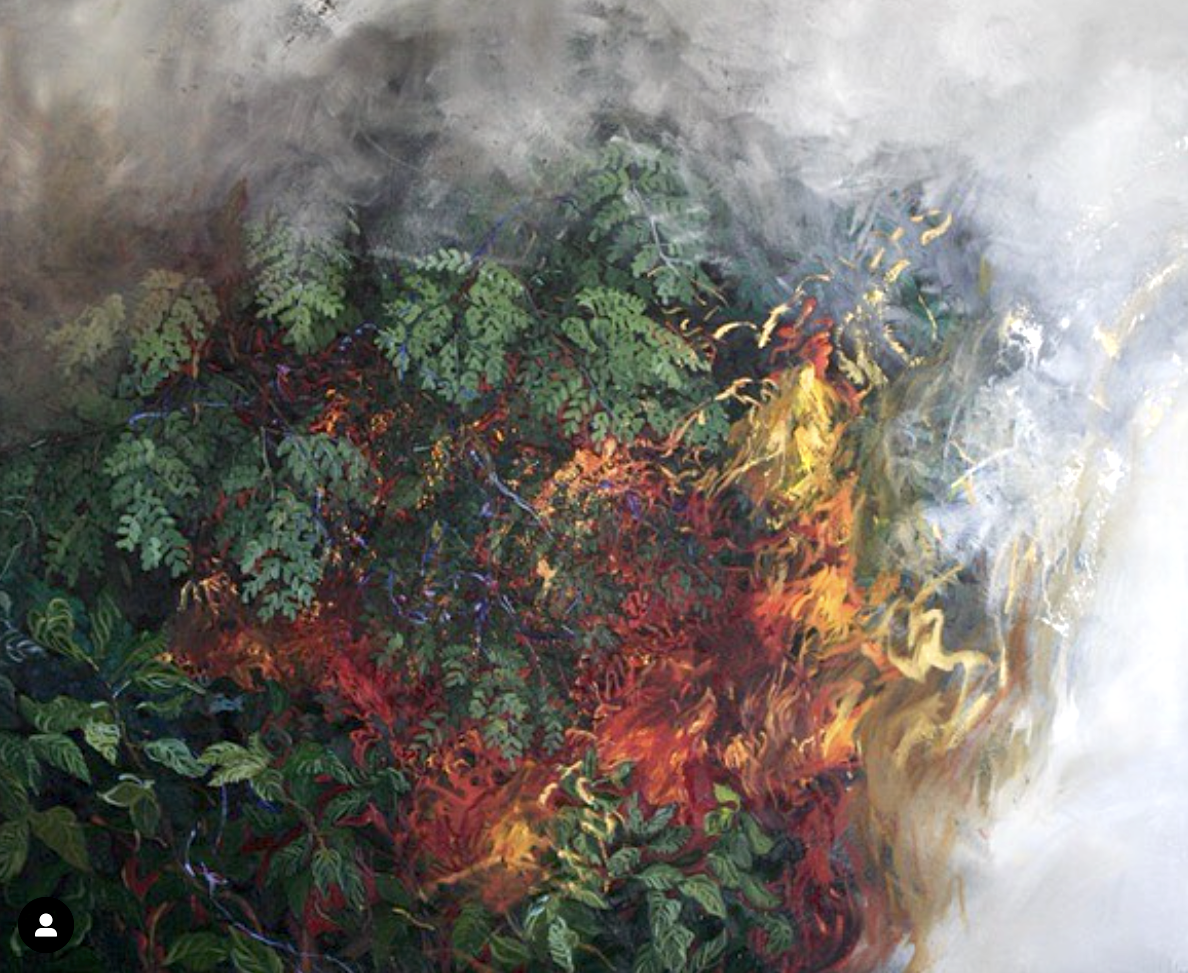 Decimate
The loss of forests worldwide is one of the main causes of rising carbon emissions, a huge threat to the world's atmosphere. Data from a global satellite survey showed an area around the size of New York was lost every day in 2017 with this accelerating all the time. Deforestation not only harms the wildlife, plants and indigenous people who live within it but also creates soil erosion, water pollution, air pollution and increases the risk from global warming enormously. Rainforests are the lungs of our planet.
Jelly Green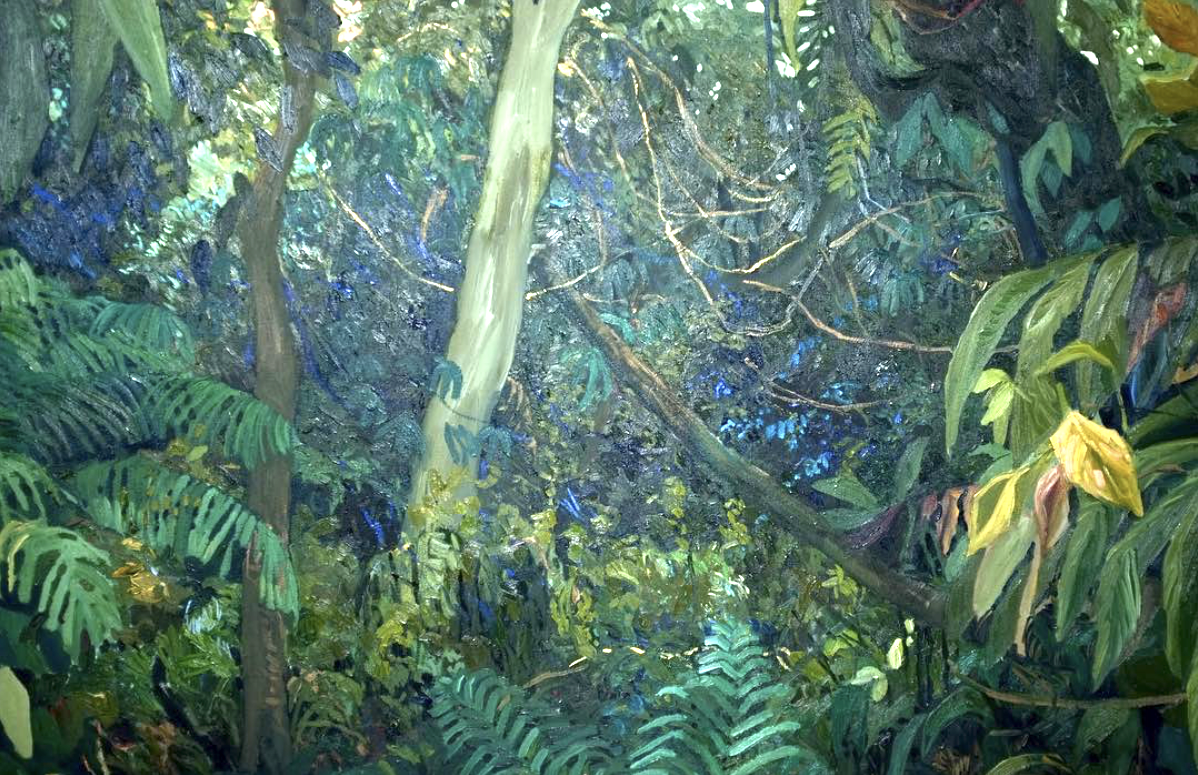 Borneo Rainforest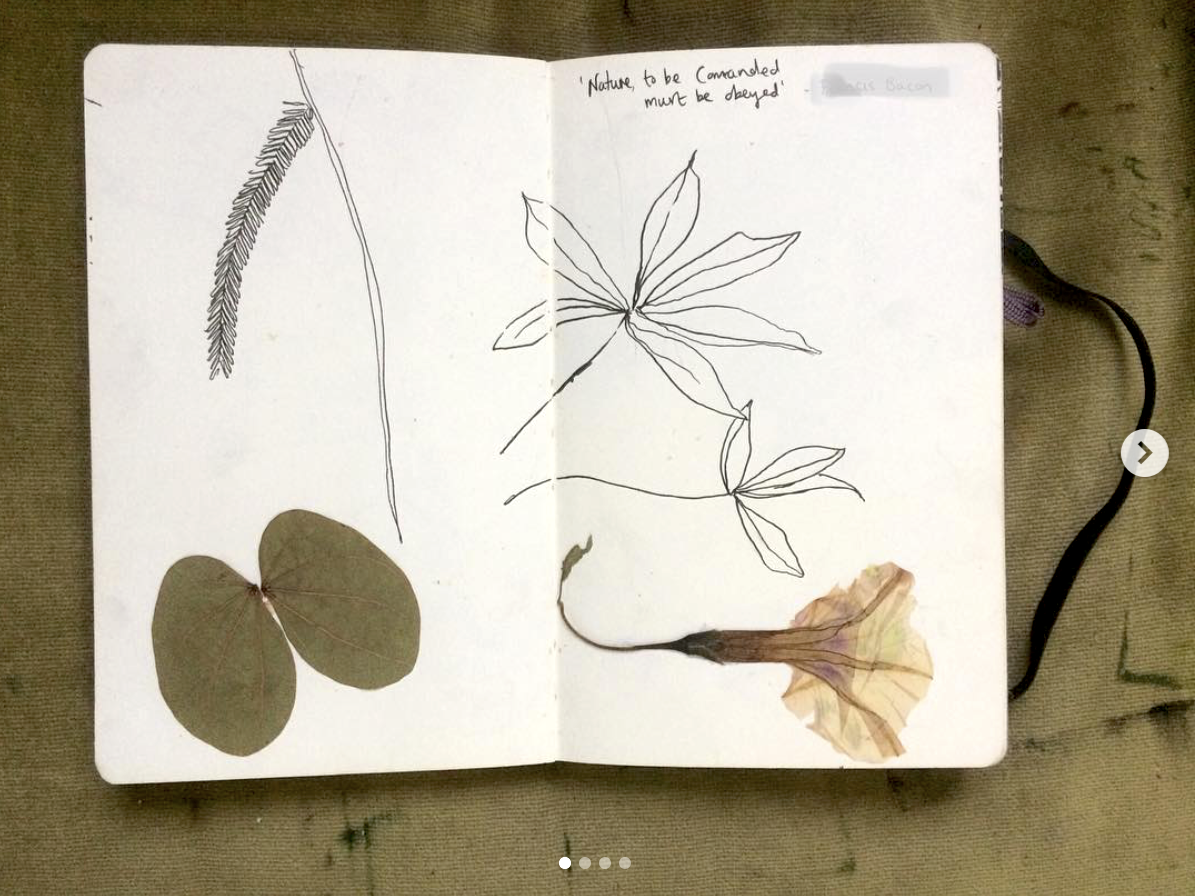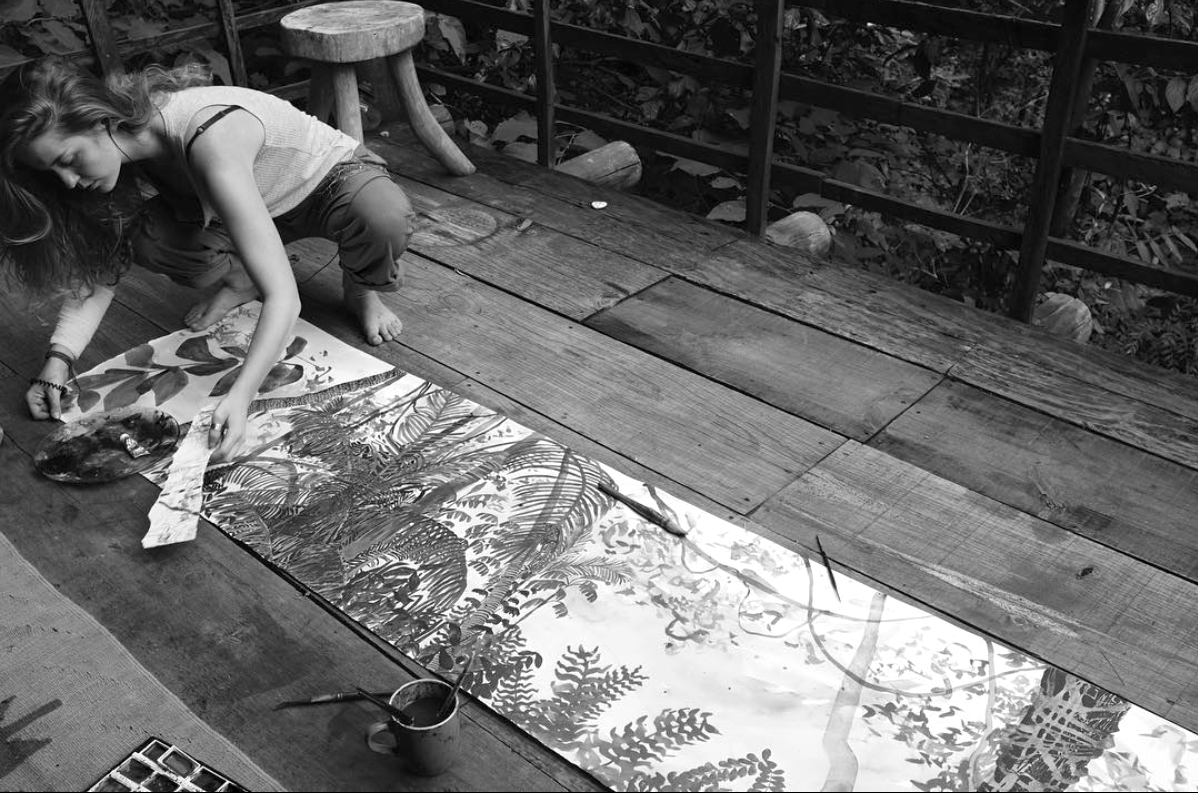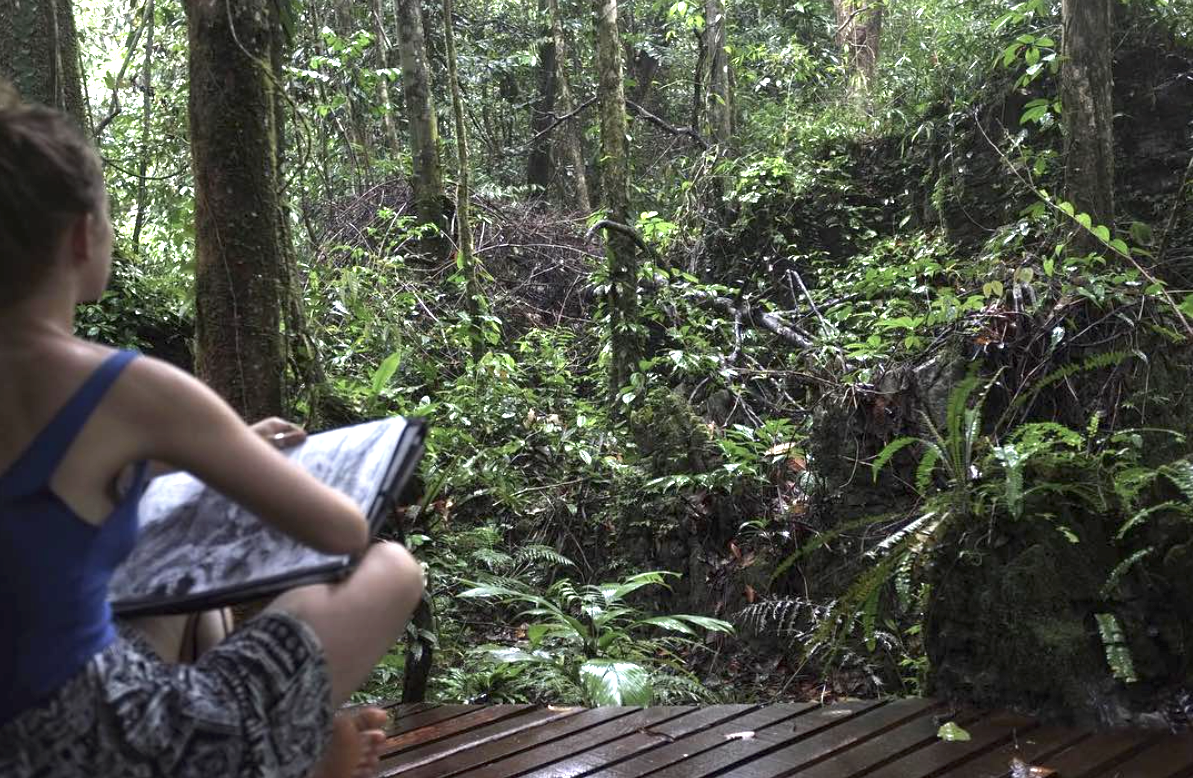 Drawing in Mulu National Park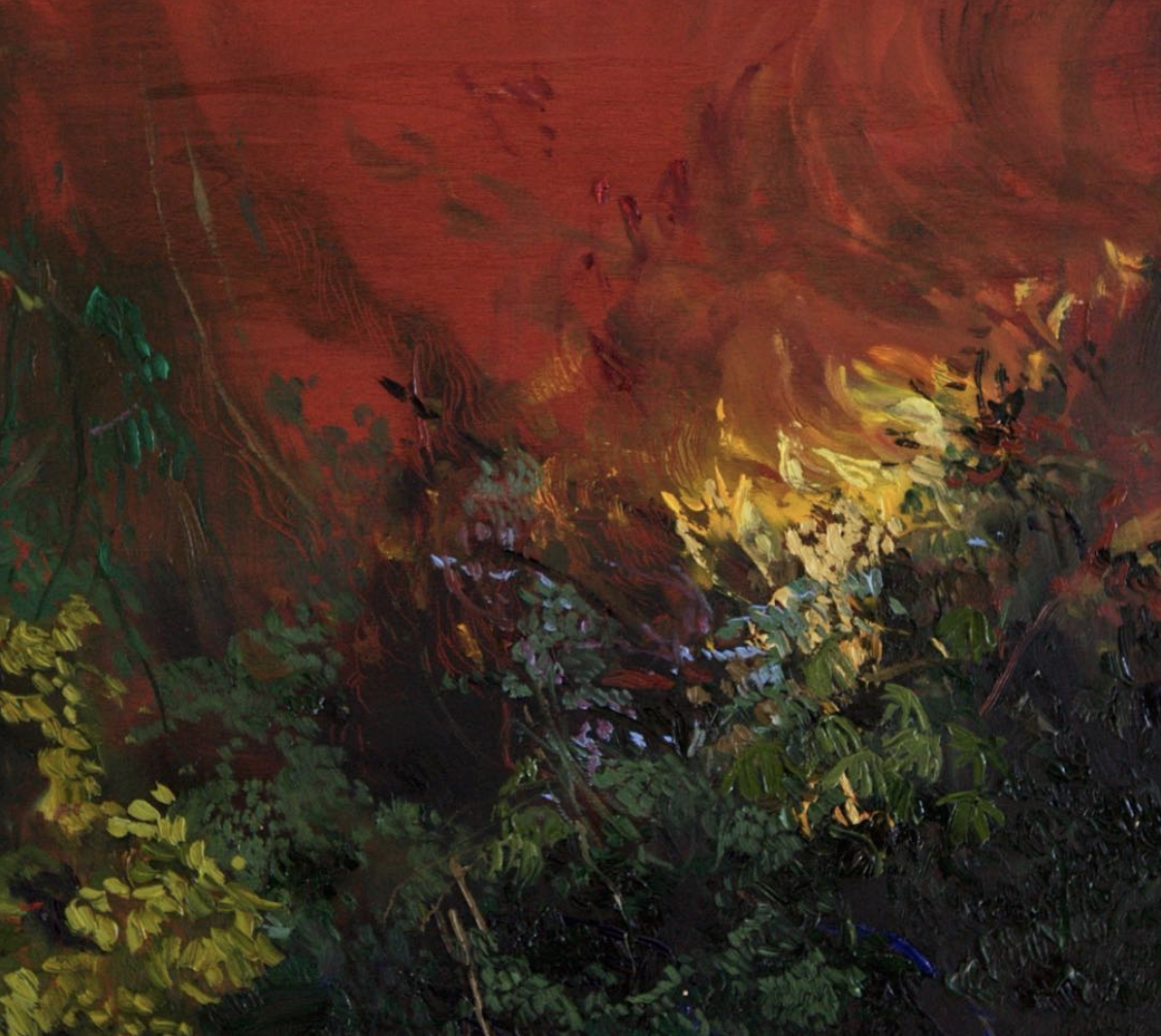 'Civilized man has marched across the face of the earth and left a desert in his footprints'
E.F.Schumacher
For the last four years I have spent time living and working in rainforests around the world. After my first time living in the jungle I was completely overwhelmed by this incredibly rich landscape: a landscape exploding with life and colour.
The aim of this exhibition is not only to raise awareness of the devastation that is occurring in these crucial parts of the earth, but also to raise money for Reserva Ecológica de Guapiaçu, a charity in Brazil who are replanting trees in the Atlantic Rainforest. The money raised will go directly to purchasing more trees for them to plant.
The rainforests are the lungs of our planet. Not only do they help stabilise the global climate, they provide a home for many endangered species of plants and animals. It is no secret that the rainforests are disappearing at an alarming rate, with an area the size of a football field destroyed every second.
My hope is that this collection of work captures both the vibrancy and lushness of this extraordinary place, as well as its fragility and vulnerability – the face of the earth consumed by flames and left a desert.
Jelly Green
DEVOUR
An exhibition of paintings by Jelly Green, 4 – 7 April 2019,
Gallery@Oxo, 204 Oxo Tower Wharf, Bargehouse Street, South Bank, London SE1 9PH.