A is for Apple. B is for Bike. C is for Cat. All three of these are in my new ABC book, 'Fast Cars & Ukuleles', but not where you'd expect them. The apple is under F. For the bike, look at V. And the cat is on an endpaper. I've always loved alphabet books.
As an undergraduate, in 1996, I did 'The A-Z of Menswear & Tailoring (or, The most Illegible Bachelor in Town)' at Liverpool Art School for my final project. And with Peter Sampson at Merivale Editions in 2000, we published my 'Captain's Alphabet', which was then republished by Joe Pearson at Design for Today much later. So when Tim Mainstone, from the wonderfully independent & single-minded Mainstone Press asked me if I wanted to do a book, another alphabet seemed a good idea. The original idea though, wasn't mine, but belonged to the esteemed Professor Martin Salisbury, in a Wetherspoons pub in Southampton, after a hard day of external examining. An A to Z of stuff I like, was the gist of it. And so it began. And I'm chuffed to say that of all the previous artists Tim has made books on; Edward Bawden, Eric Ravilous, John Minton, it seemed I would be the first one still alive! But it wasn't easy. With many, many rejections from my huge list. P was very nearly for Bud Powell's 'Parisian Thoroughfare', a track of enormous, gliding beauty. L could have been for Lingerie, but was decided upon being potentially 'too much information'.
But eventually, it got whittled down & I began drawing & writing. How much, I thought, did I need to say about Jacques Brel? So that became a series of single words, inspired by the title sequence to Jean-Luc Godard's 'Une Femme est une Femme' (B could also have been for Jean-Paul Belmondo, but I snuck him in later, under K). And my preaching prose for Northern Soul got heavily edited one evening after a glass of wine into a few lines, rather than the potential lecture I had first of all. Succinctness doesn't come easy. There's food in there too. Mussels & haggis, but not on the same page (yuck). And red wine. Just next to Arthur Rimbaud.
And the title was a problem for ages. Both Tim & myself knew we wanted a 'something-&-something' proclamation. Of the variants I came up with, I still think 'No Coat & Fur Knickers' could have worked. But we settled upon FC&U, but I then had to backpedal & manoeuvre in a fast car here & there, which wasn't easy, as I can't actually drive. The words & images grew, & then three years later, it was done, & off to the printers in Belgium. I didn't see the final book til the evening of it's launch in November last year, at the suitably exotic Vout-O-Reenee's club in London. As the box opened, an explosion of riotous colour hit me, in a very pleasing manner. I've never been a big fan of bright yellow, but Tim twisted my arm for the cover. And the colour & contrast are whacked up to 11 throughout. There are enough subtle books out there. I didn't want to add to that number…

Some scribbles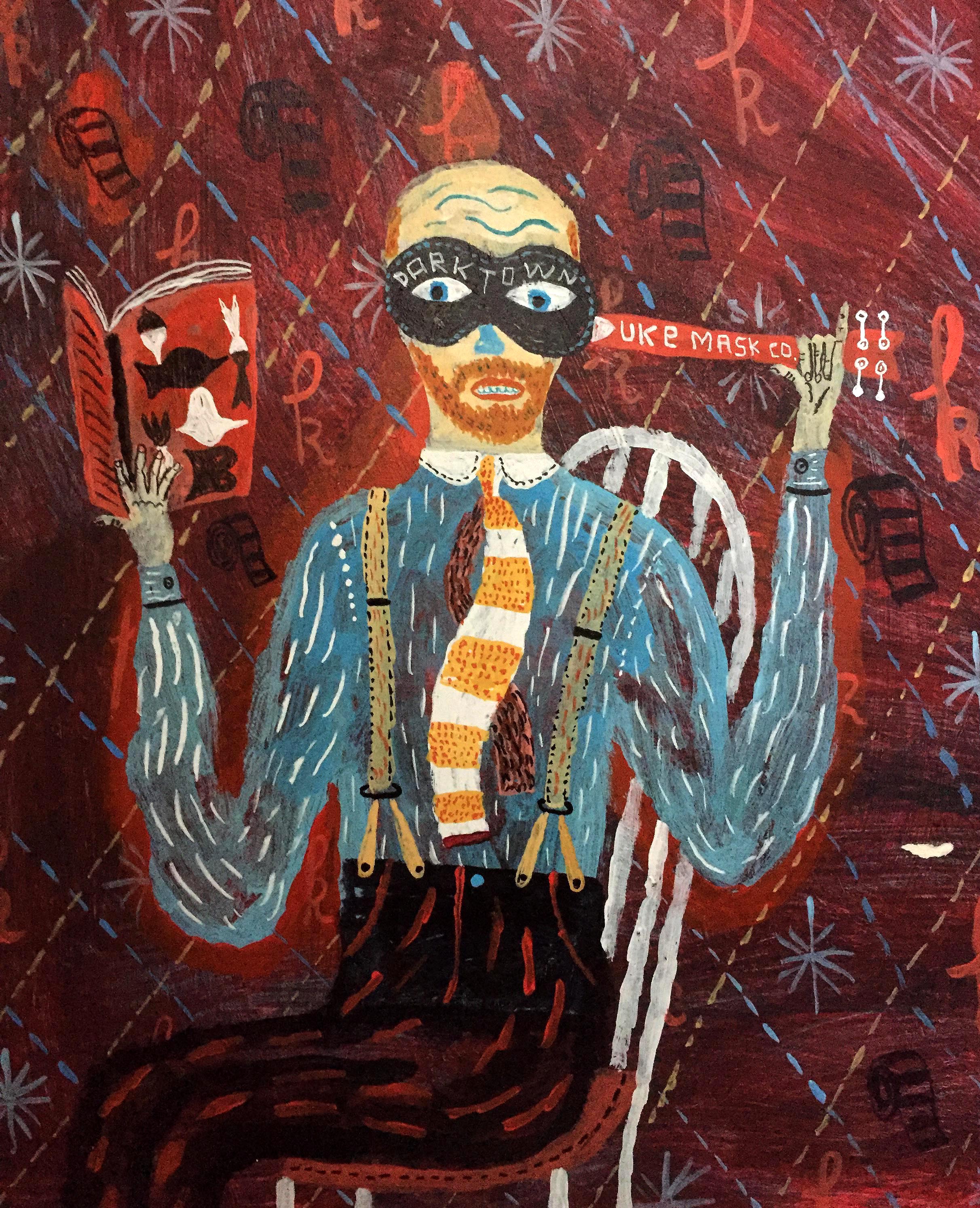 An unused self portrait. The Darktown Uke Mask Co. wasn't cutting the mustard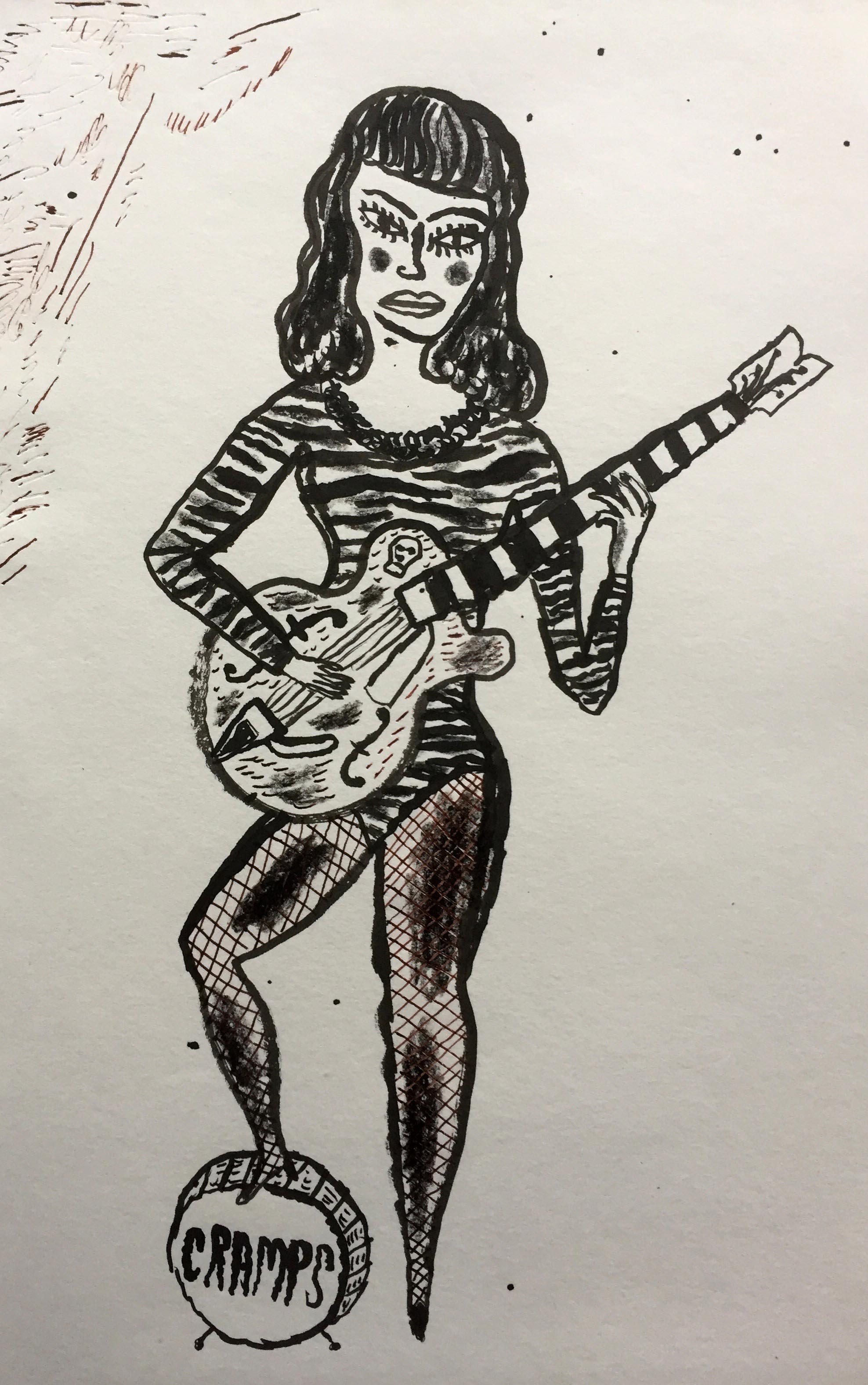 Couldn't resist getting Poison Ivy in there… the only 'Cramp' left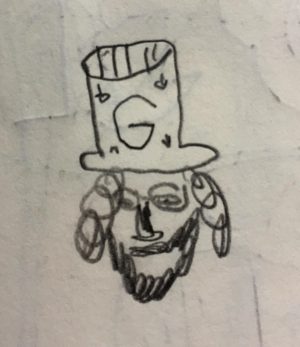 A tiny wee Ginsberg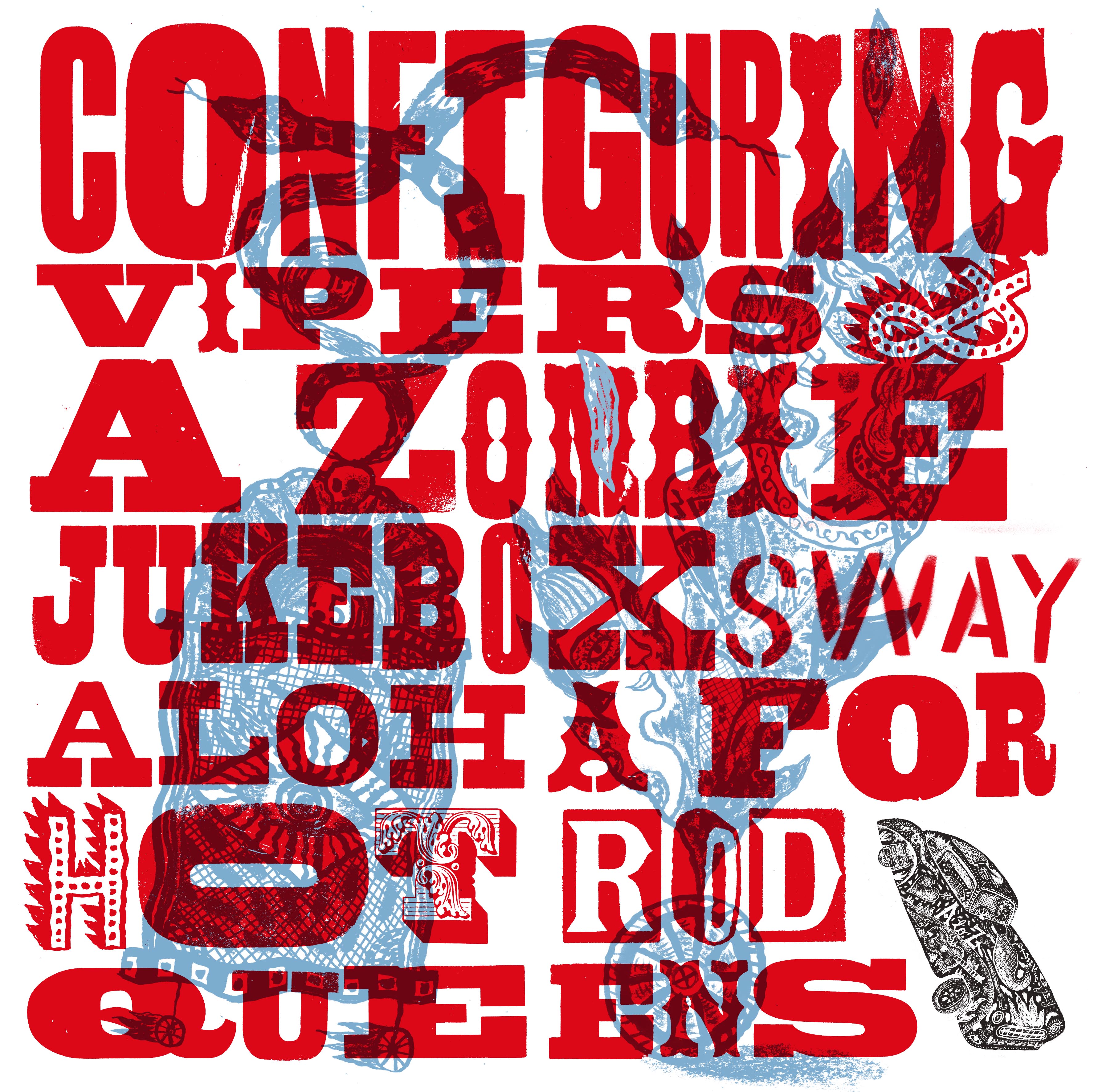 One of the prints I designed from the book. This is the FC&U pangram
– a sentence with all the letters of the alphabet in it.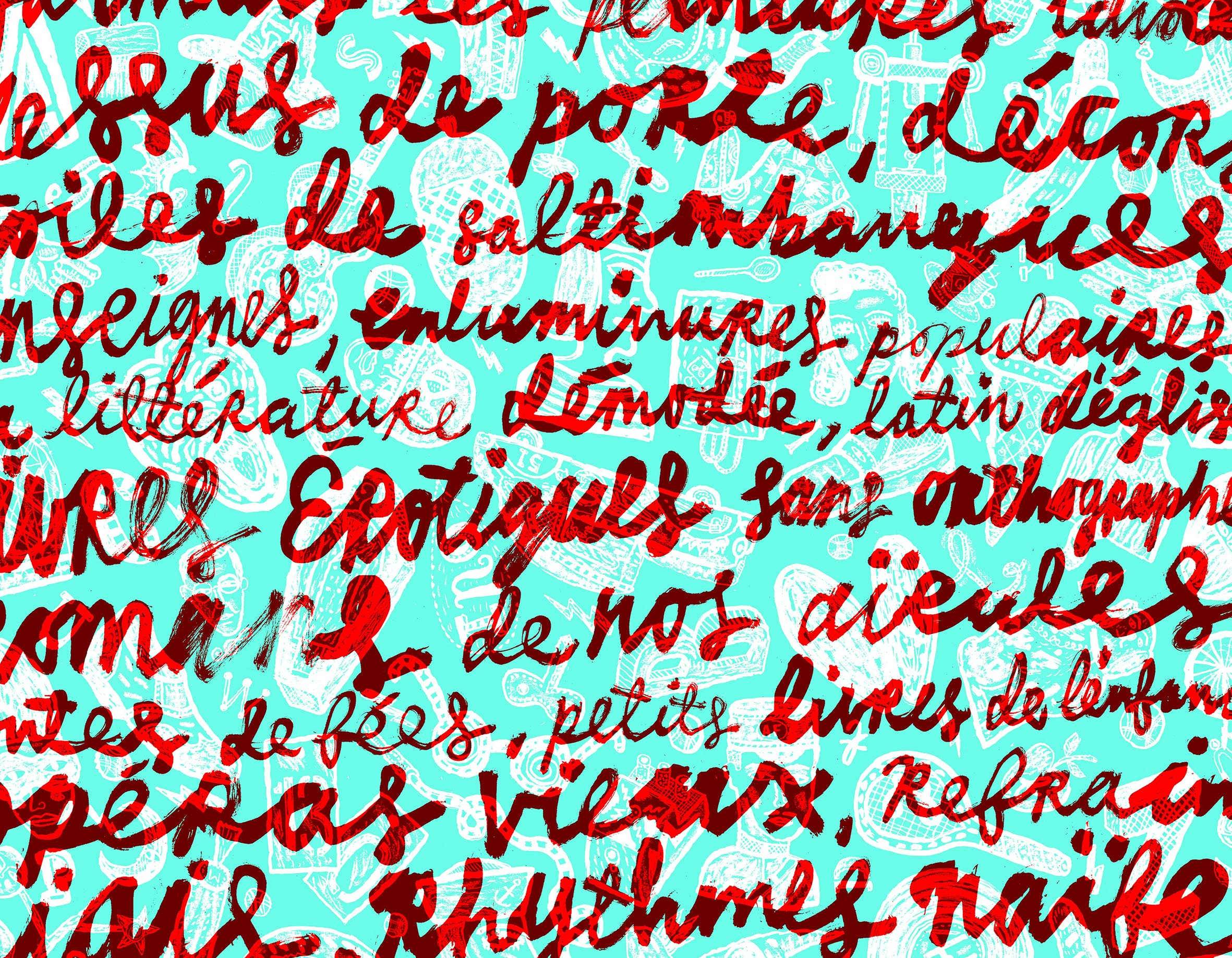 Inside cover, under the dustjacket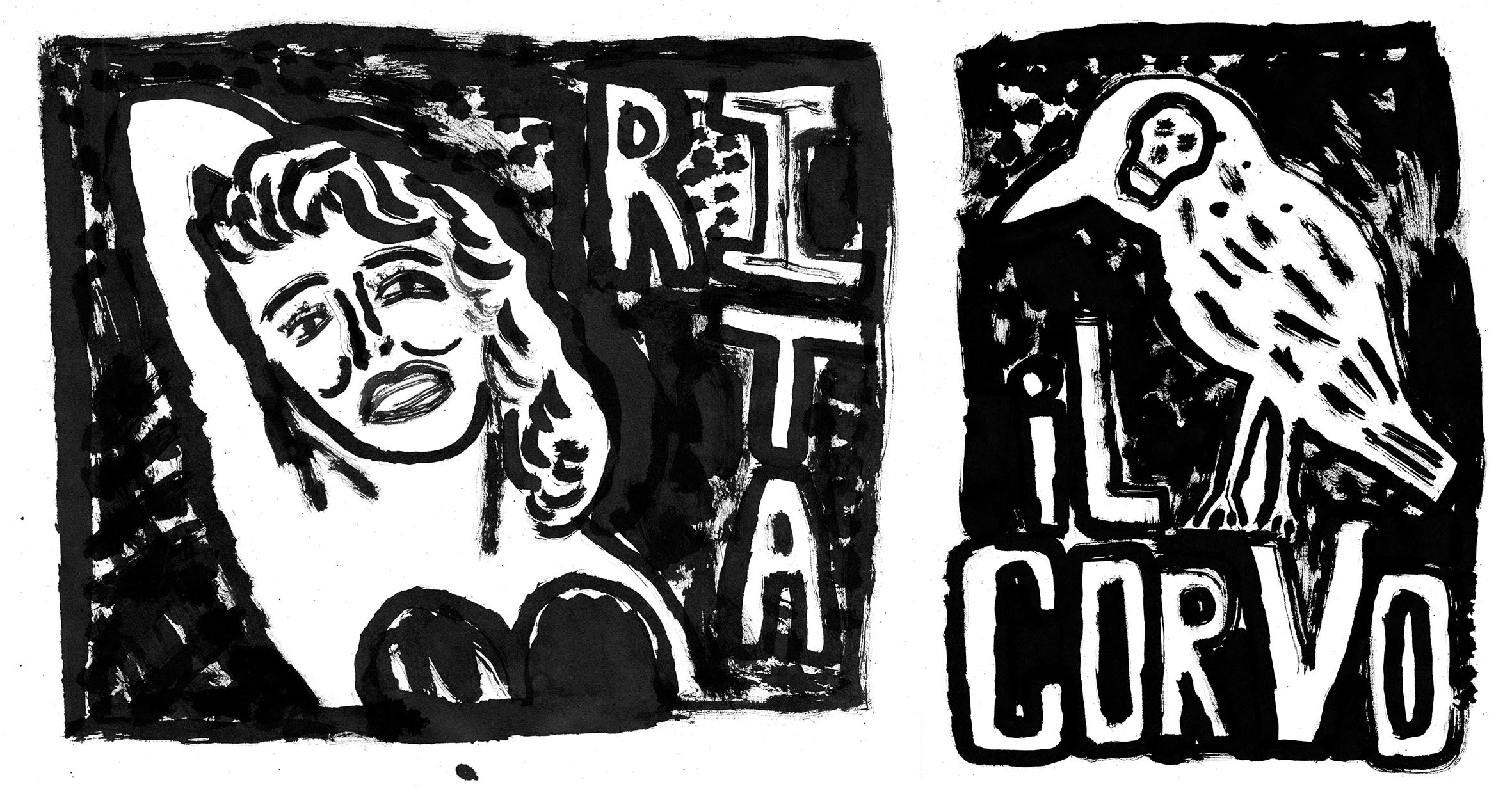 Two posters from the V page.
Imagine them pasted on a Rome city wall, just before a bicycle gets stolen.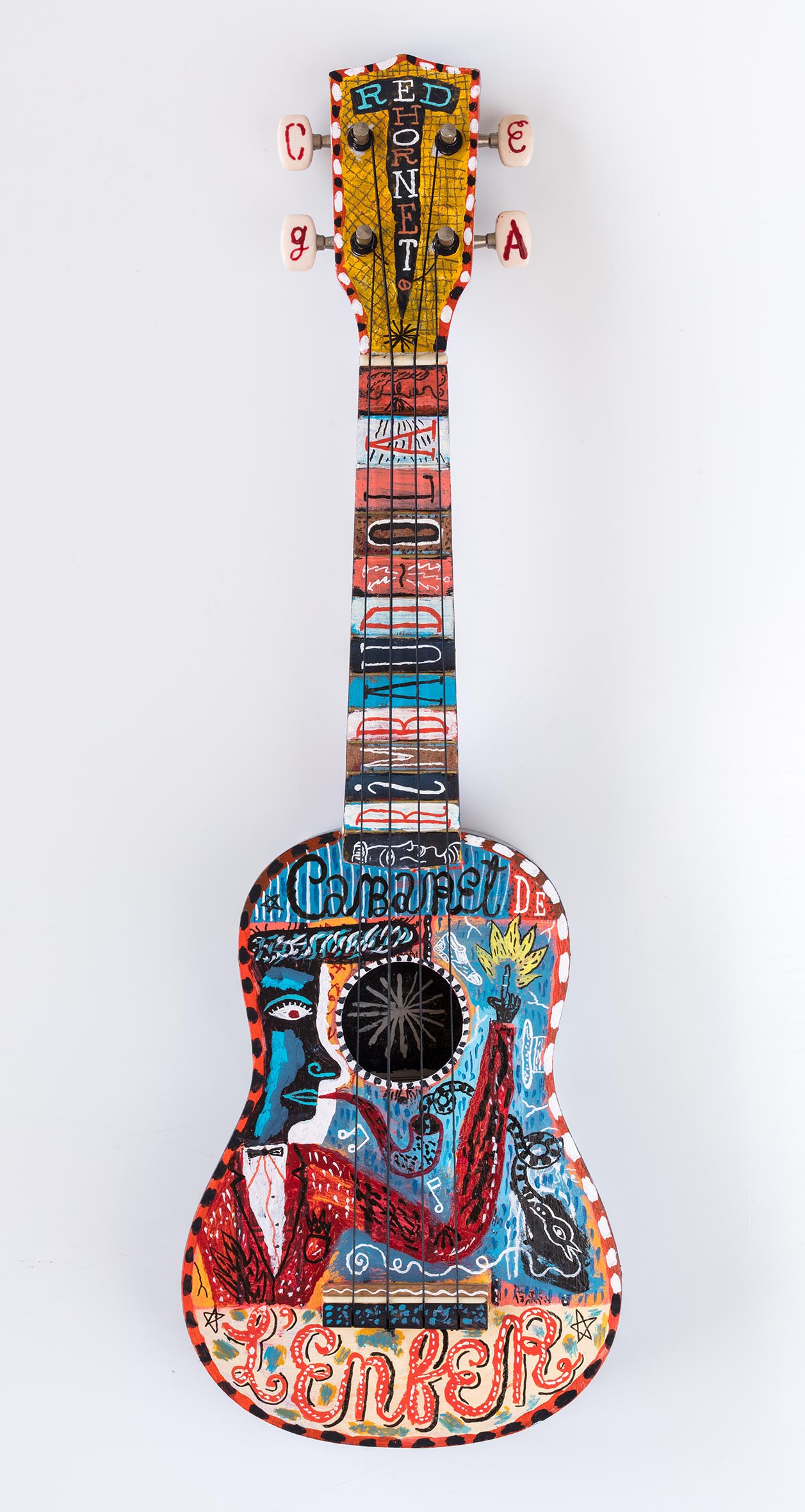 U is for Ukulele.
Cabaret de L'Enfer was a real cabaret in Montmartre. It's now a Monoprix supermarket.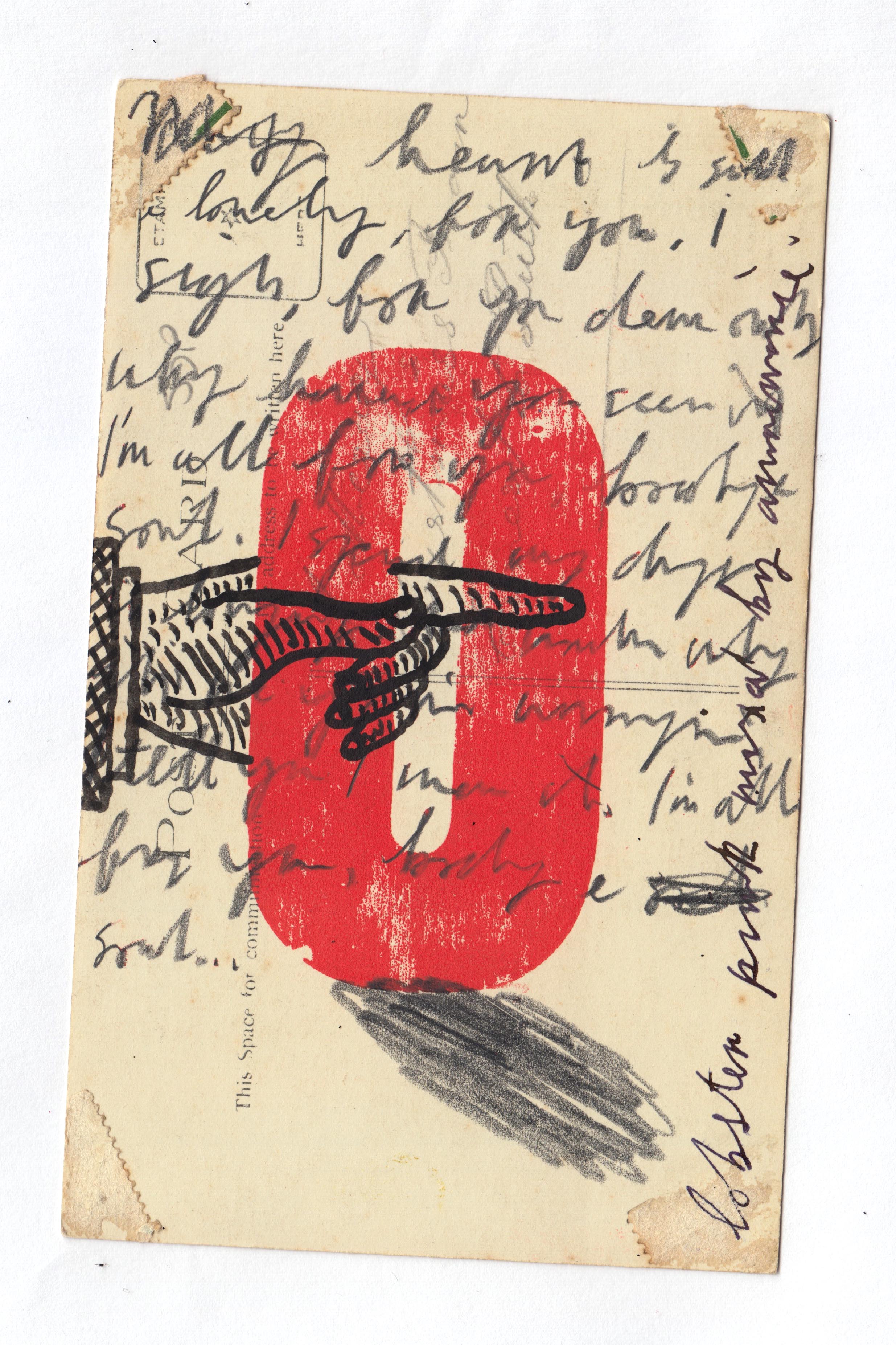 The O from Coney Island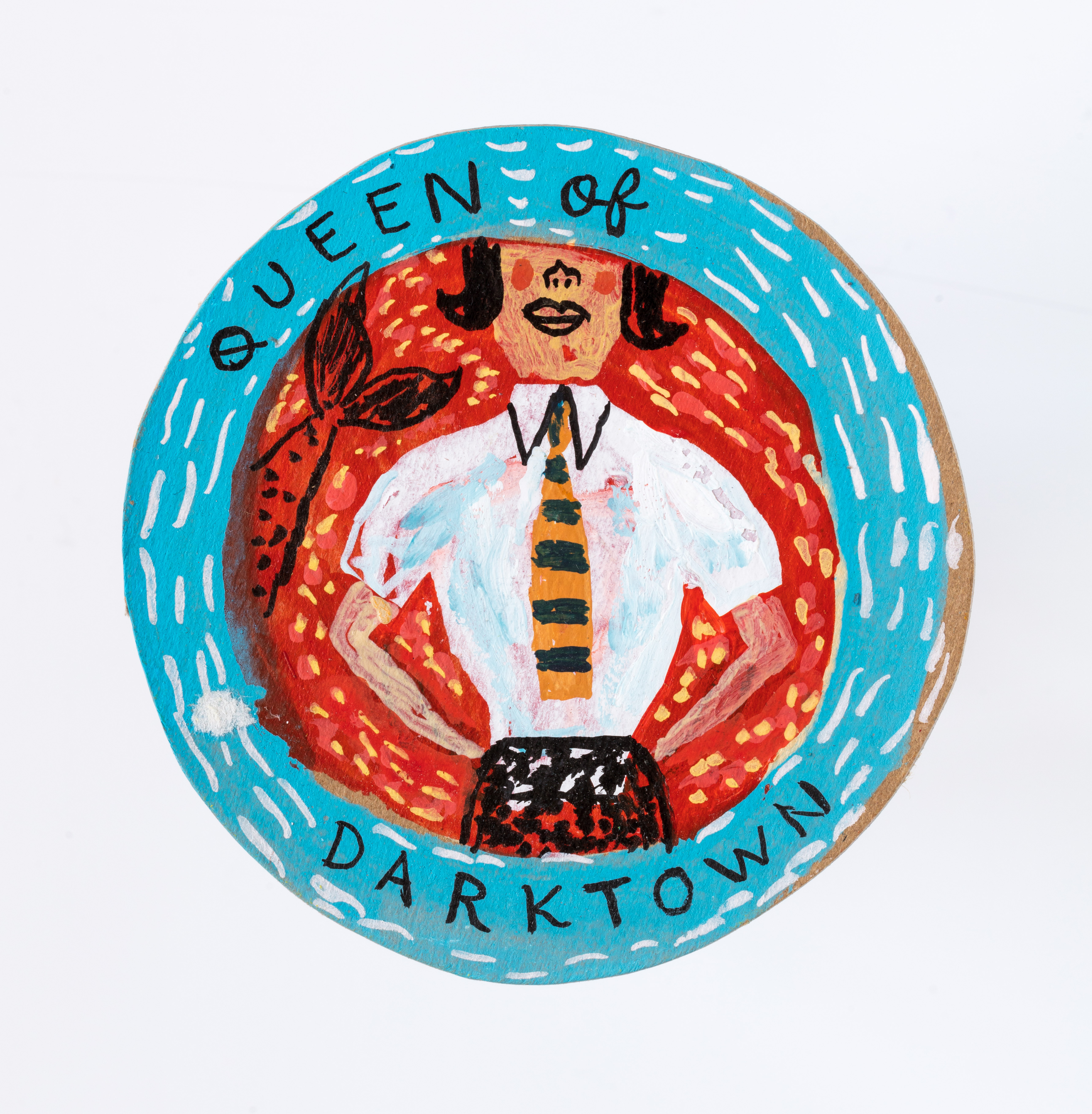 The Queen of Darktown is there too, sporting her knitted tie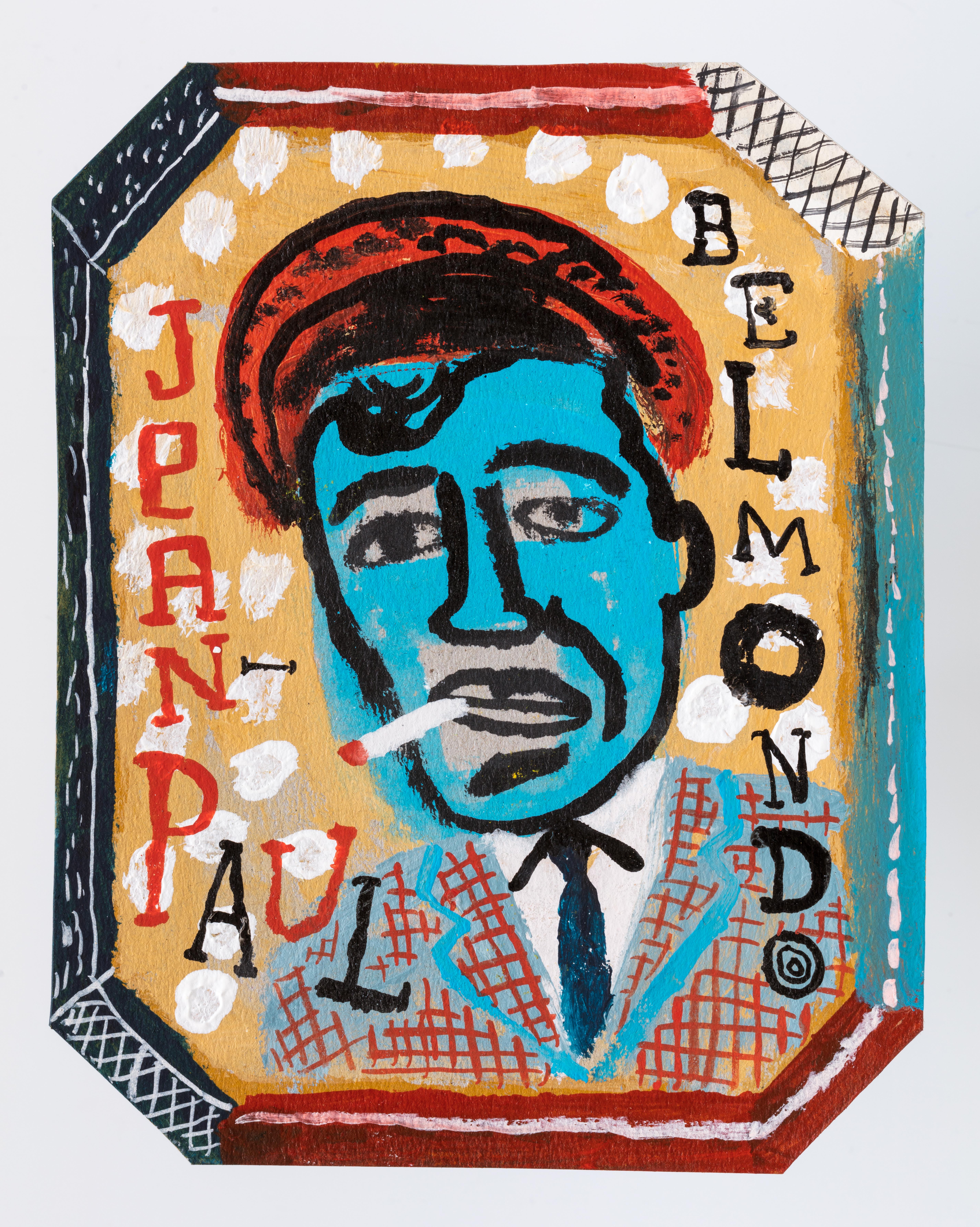 As is Pierrot le Fou, blued-up, ready to explode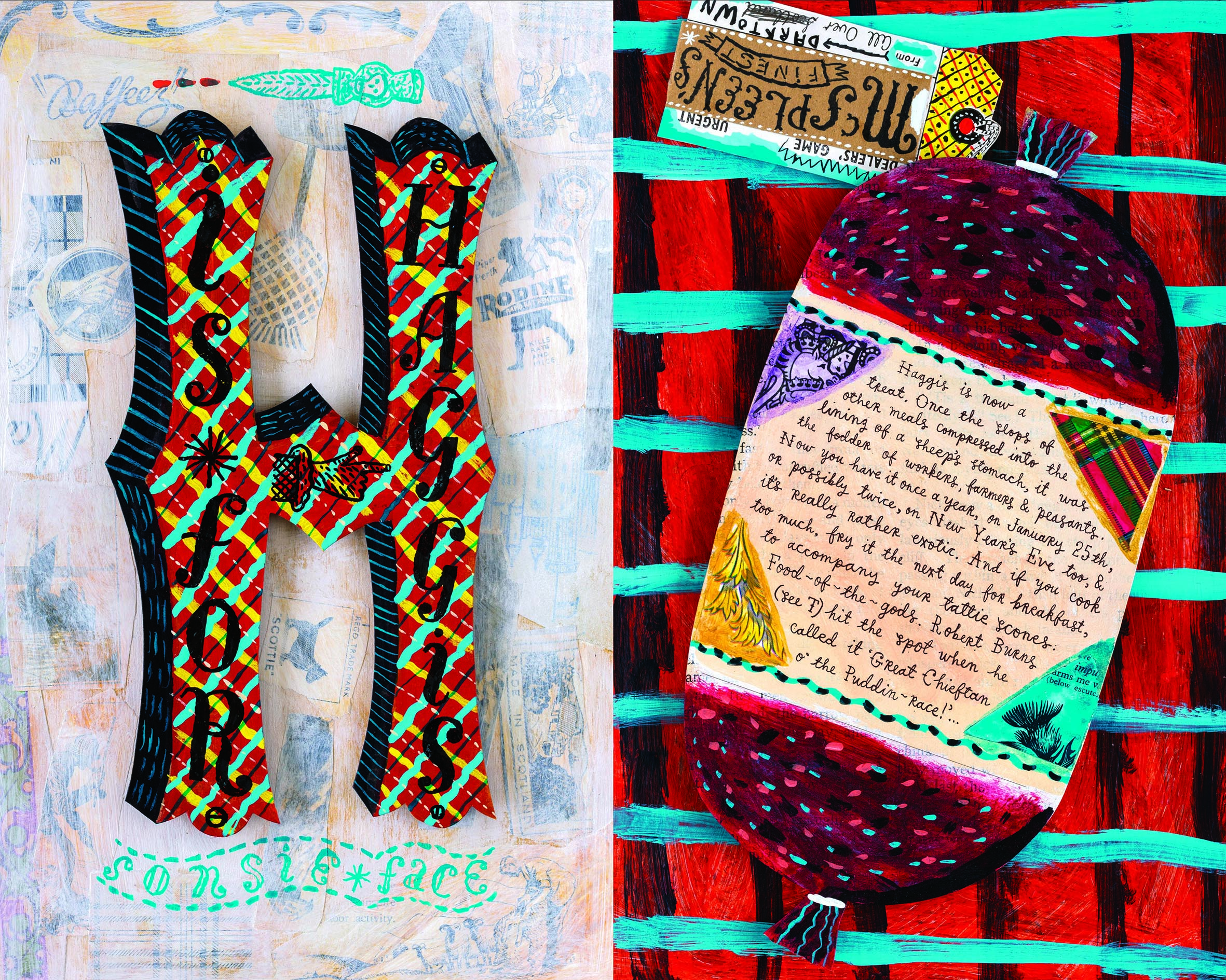 Haggis, mmmm… food of the gods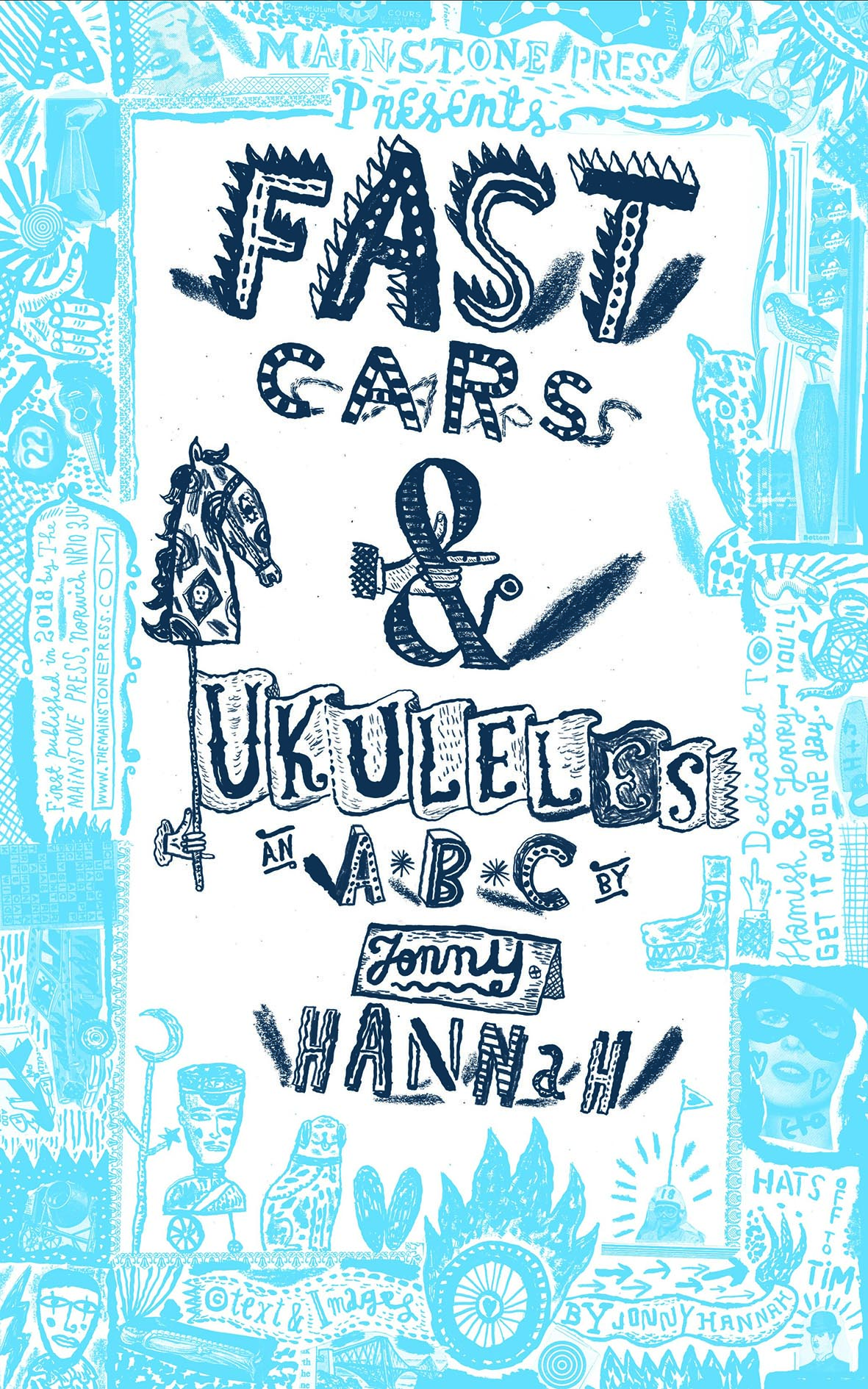 Title page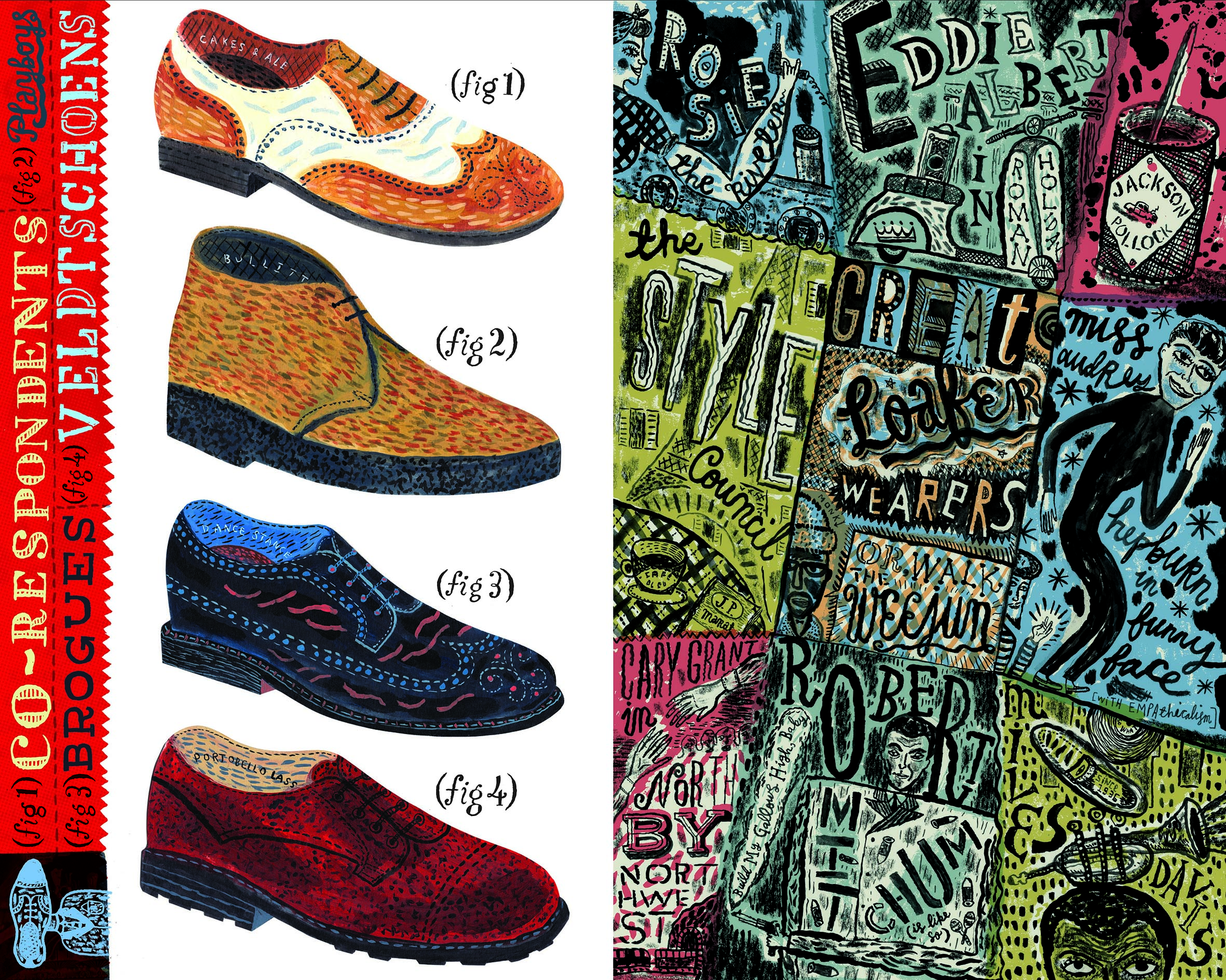 A page of shoes, which comes under L is for loafers & other shoes of distinction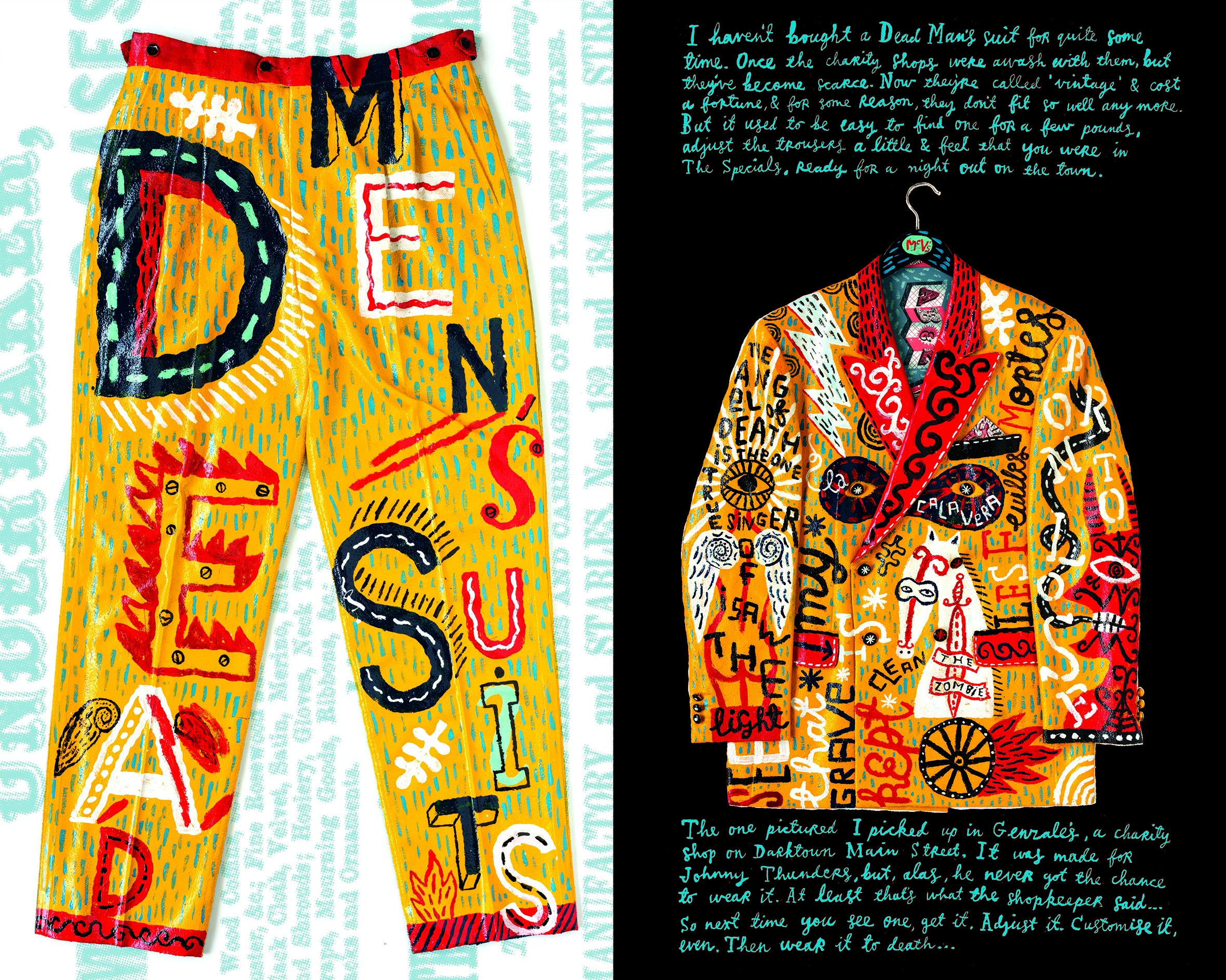 D is for dead men's suits.
I've been obsessed with the album LAMF, by Johnny Thunders & the Heartbreakers,
so I managed to squeeze in a wee homage to him on this page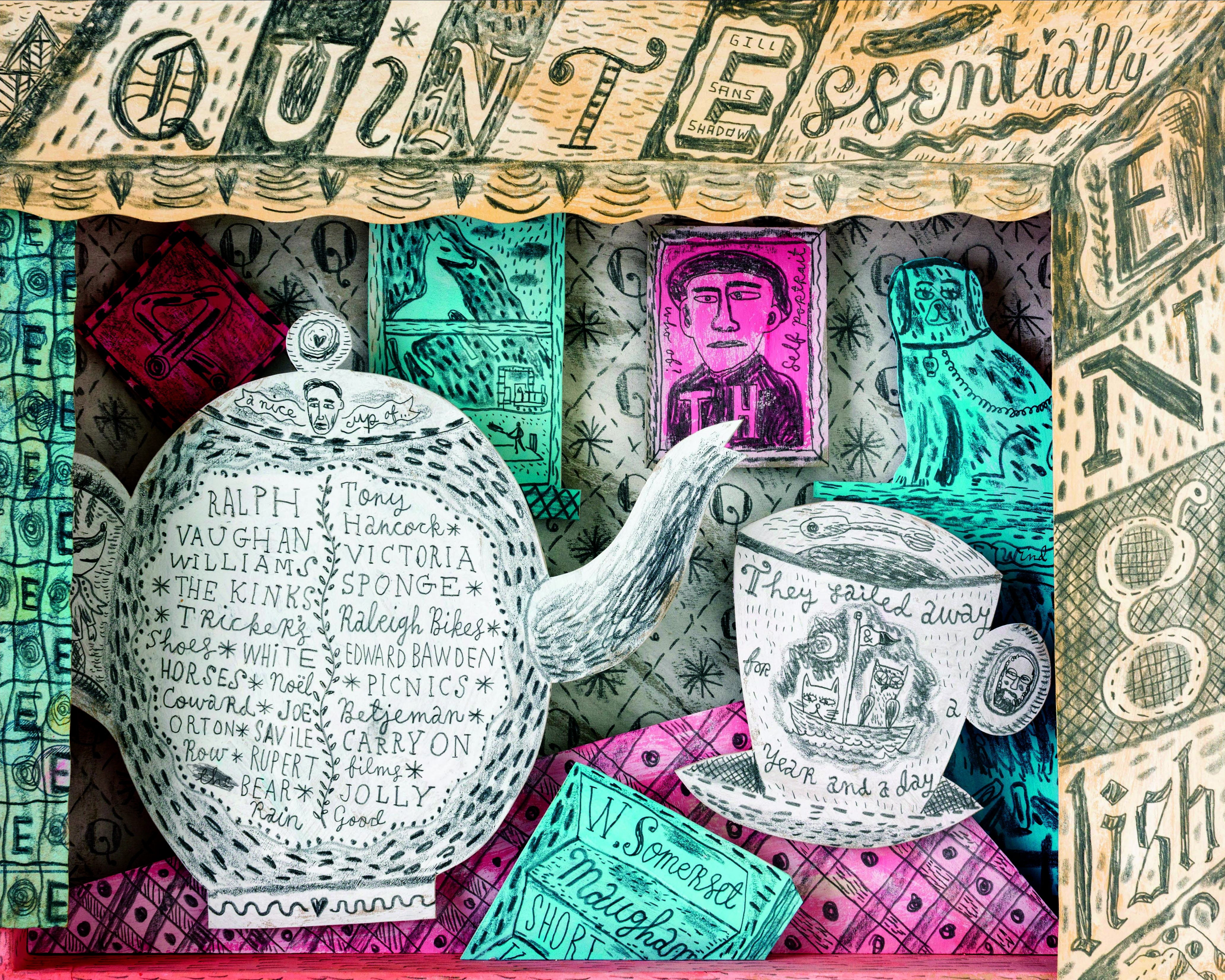 Q is for Quintessentially English. Oh, England, my England… my England of Noel Coward & other well behaved gentlemen. When I turned 40, the Queen of Darktown wrote a poem for me, which said how I was 'more English than most Englishmen I know'… or something like that.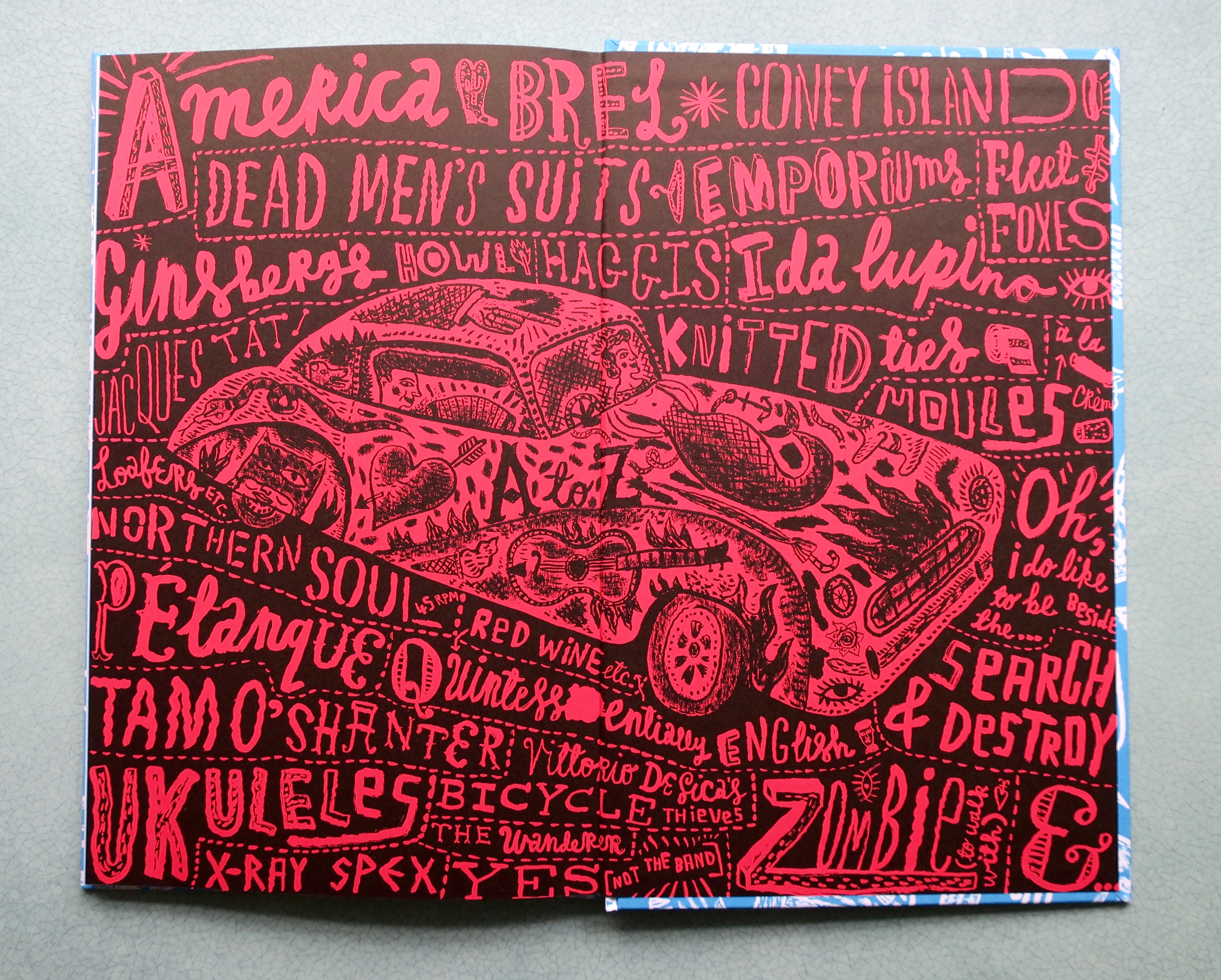 ※
※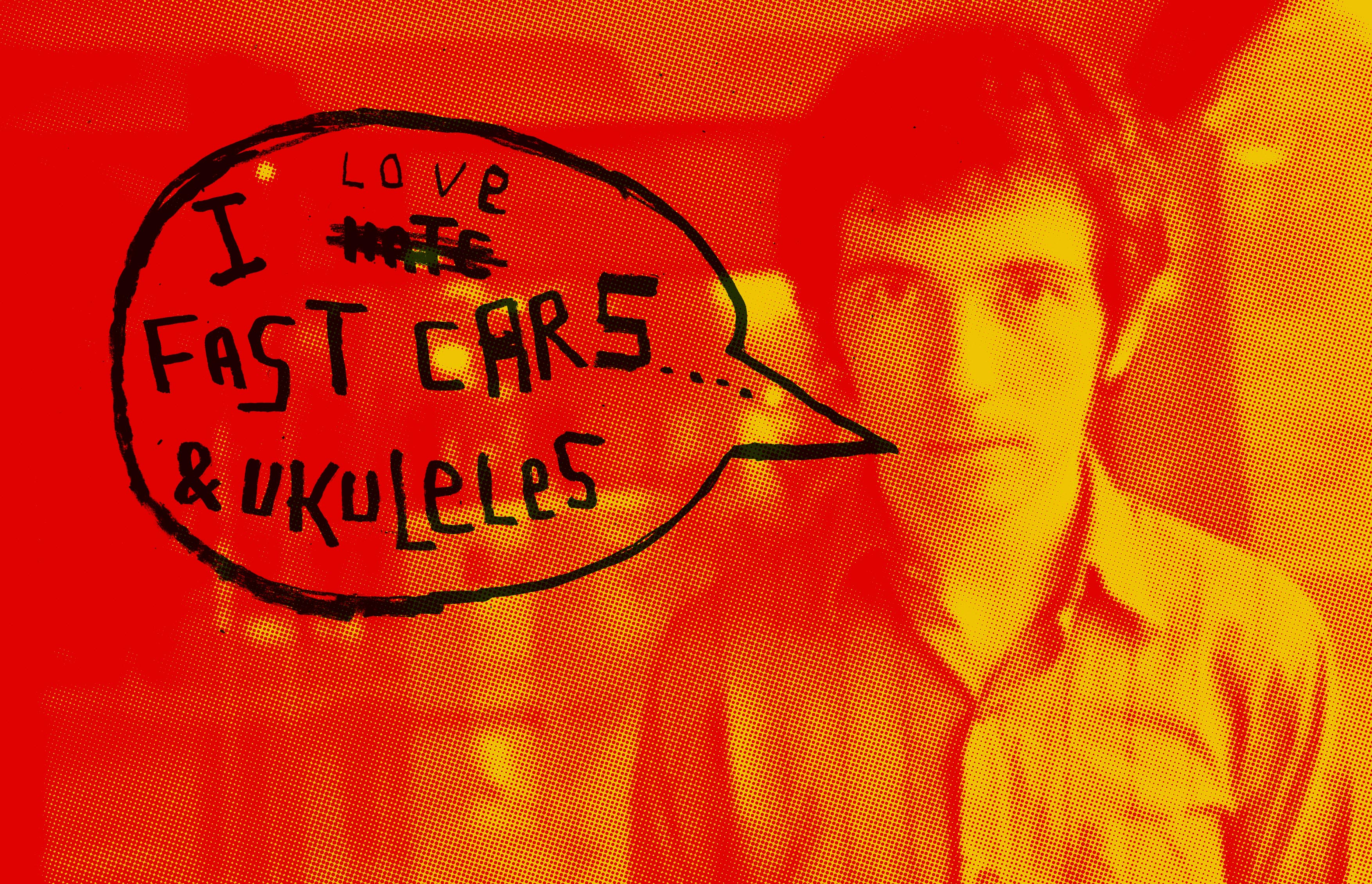 as endorsed by the late, great Pete Shelley…
RIP Pete…