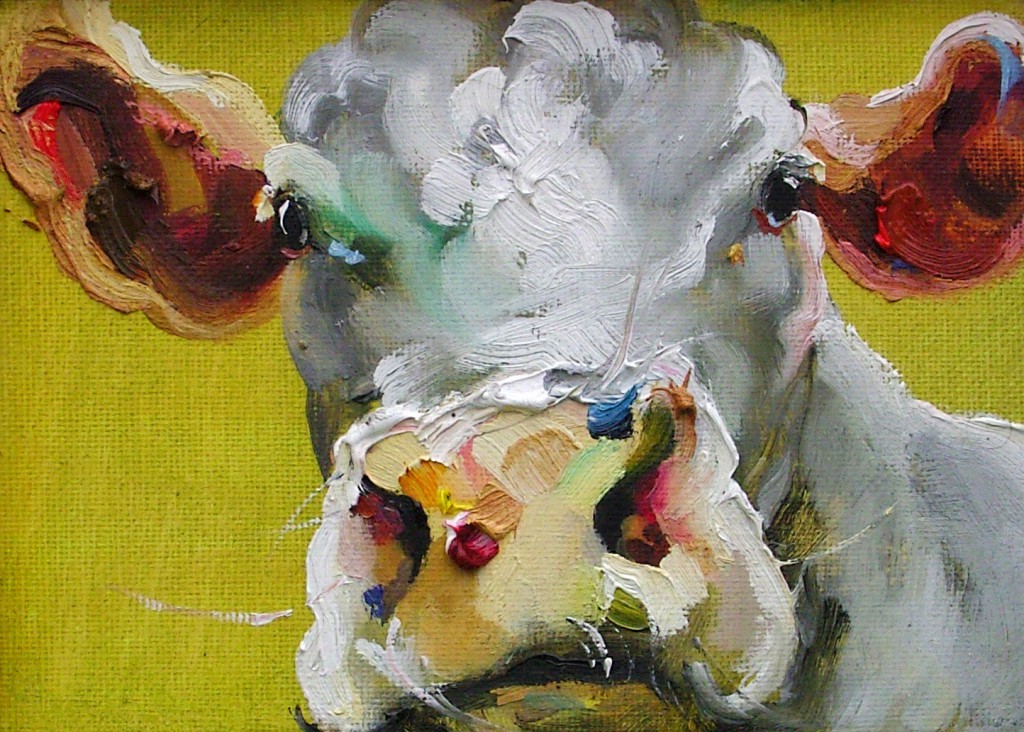 Sussex Charolais 12
A new herd of Jelly Green's vivacious cow paintings has just arrived. Their energy is infectious, their vitality contagious. They have a way of getting into my head and sticking in my mind. They're the visual equivalent of earworms; they must be eyecows! Now I'm seeing cows all over town.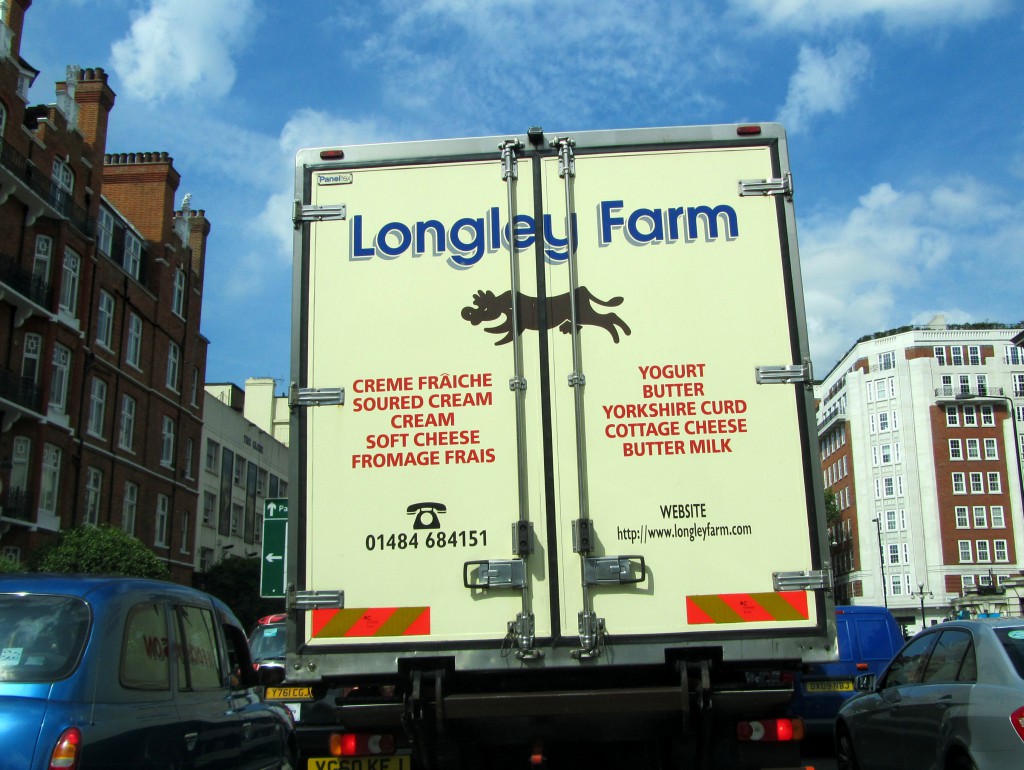 Marylebone Road, NW1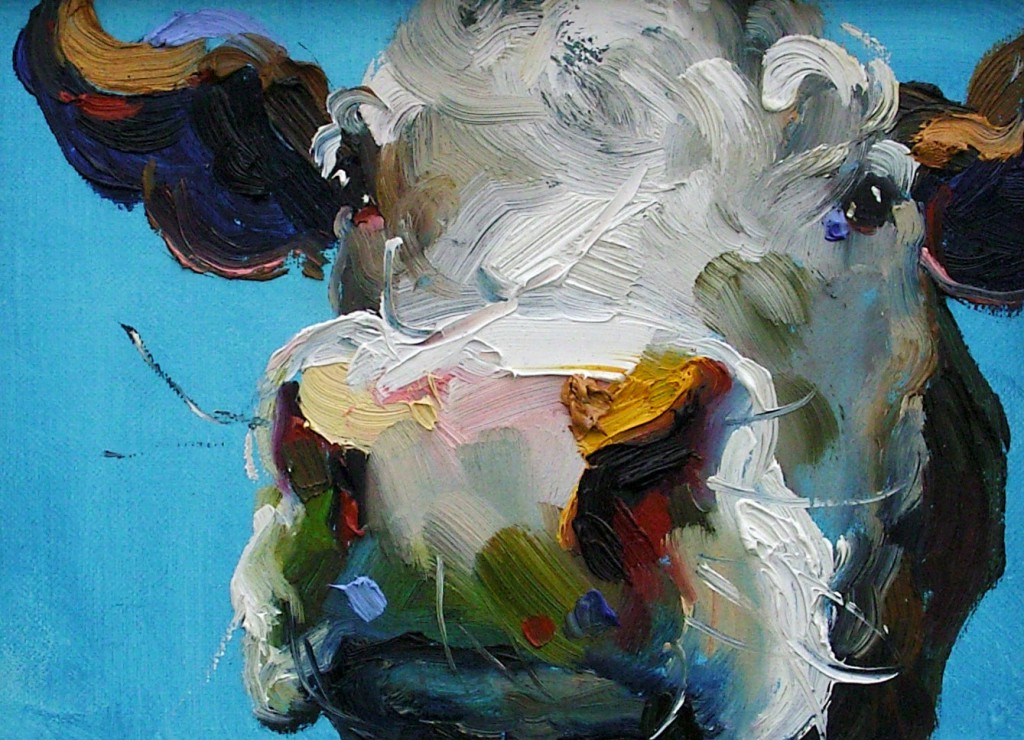 Rendham Hereford 3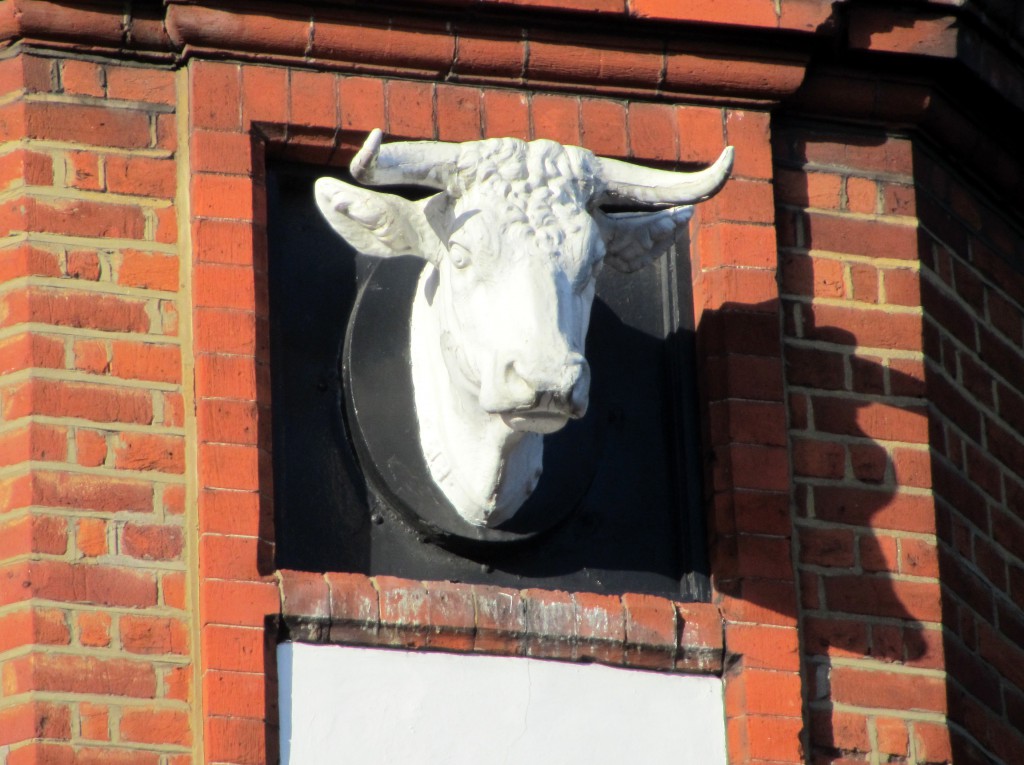 Elgin Avenue, W9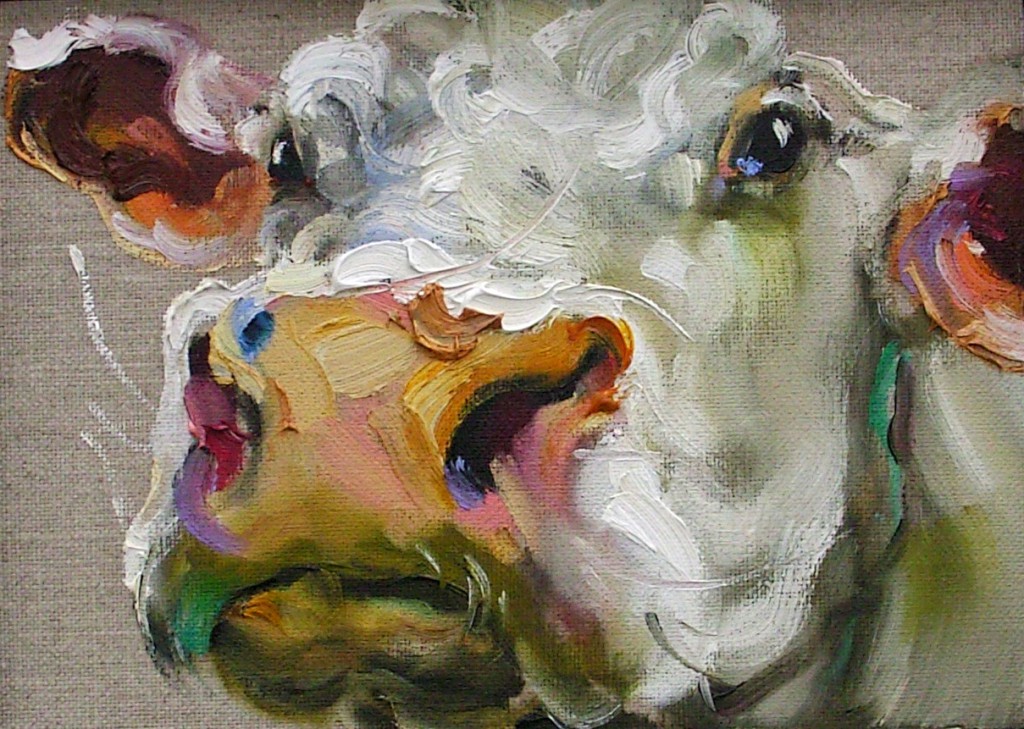 Sussex Charolais 11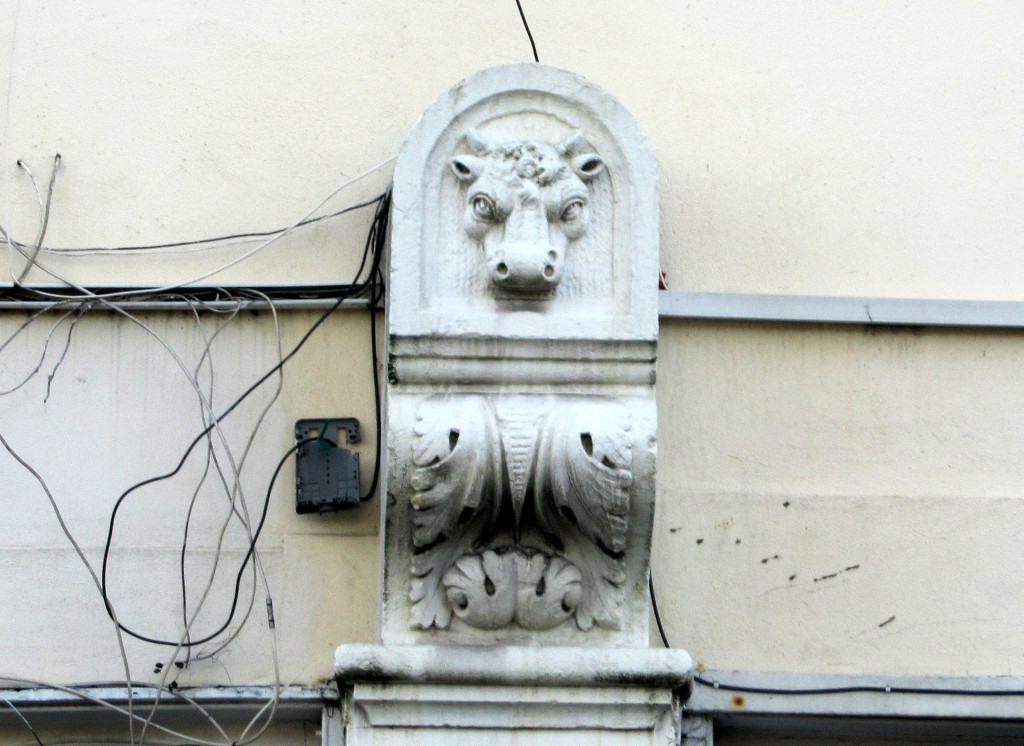 Wightman Road, N4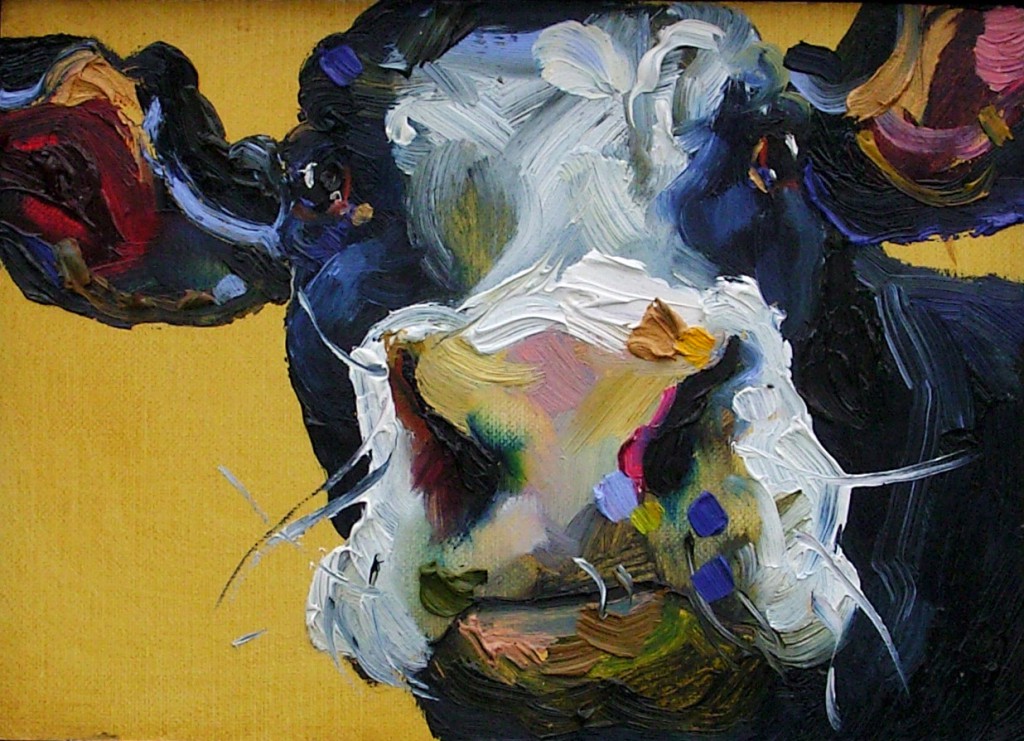 Fresian 6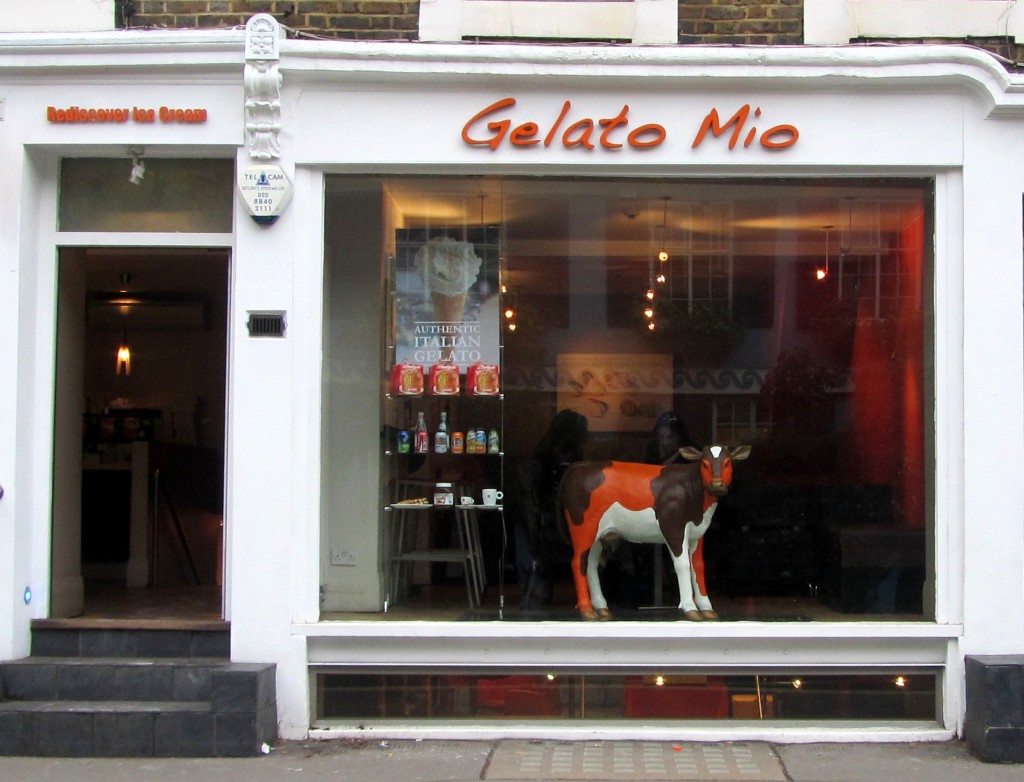 Pembridge Road, W11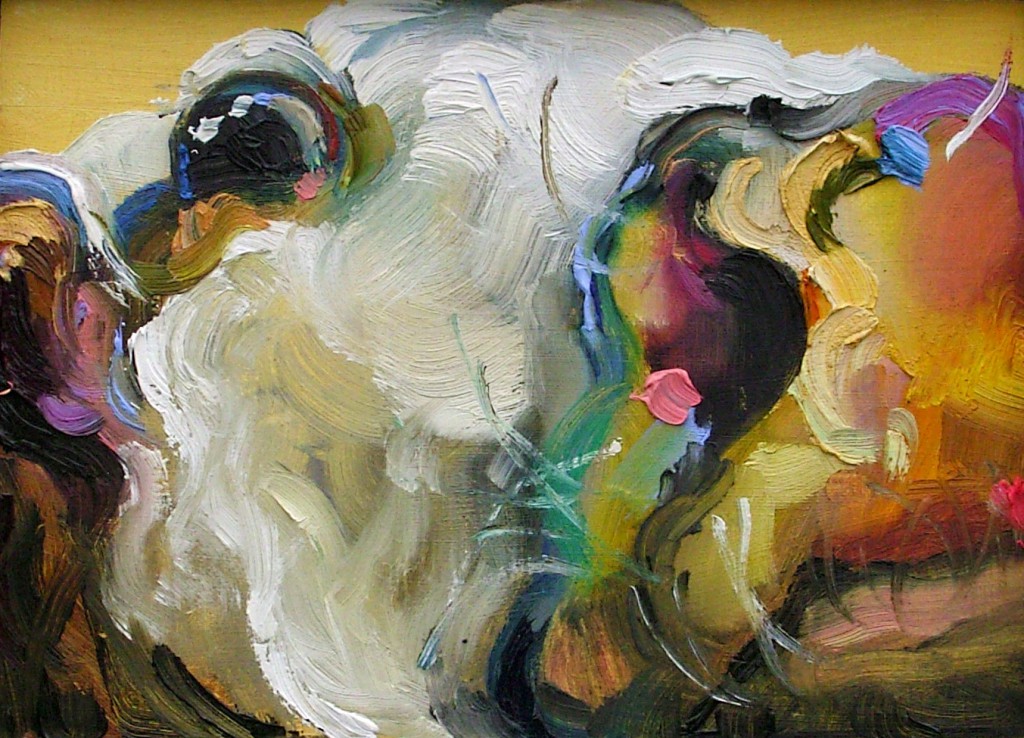 Rearing Cow 18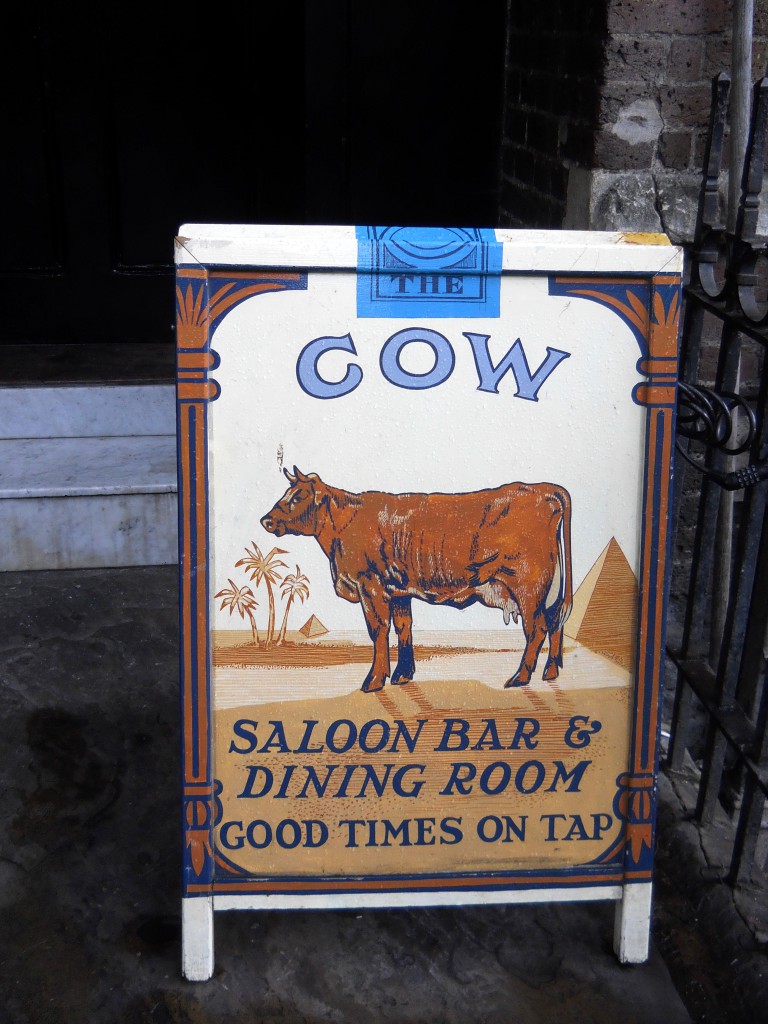 Westbourne Park Road, W2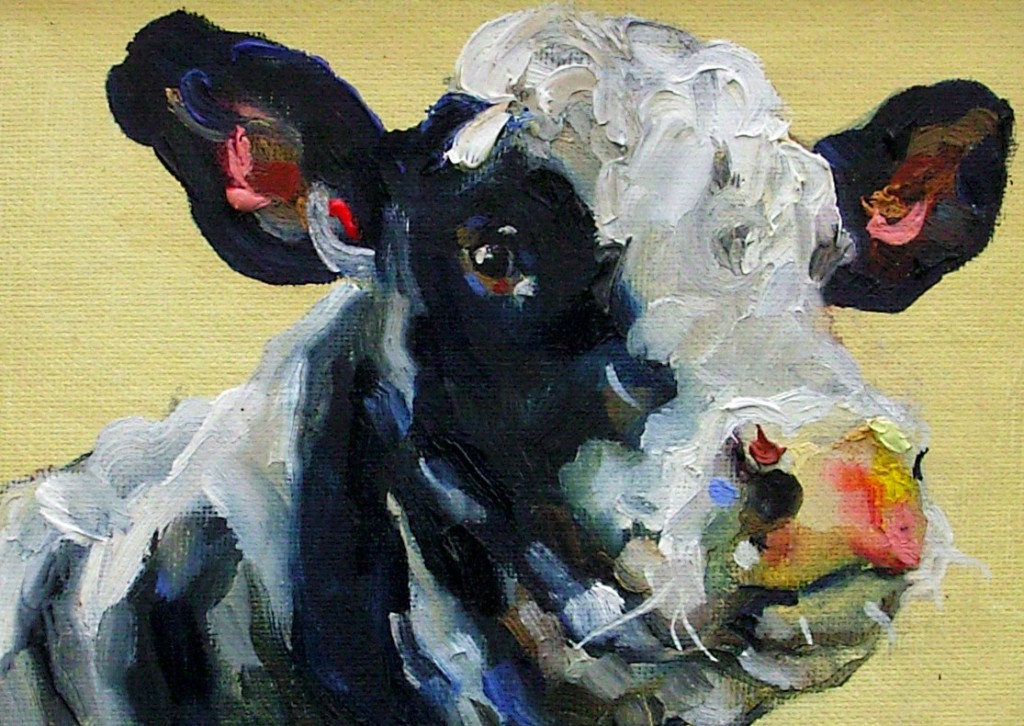 Collette's Calf 3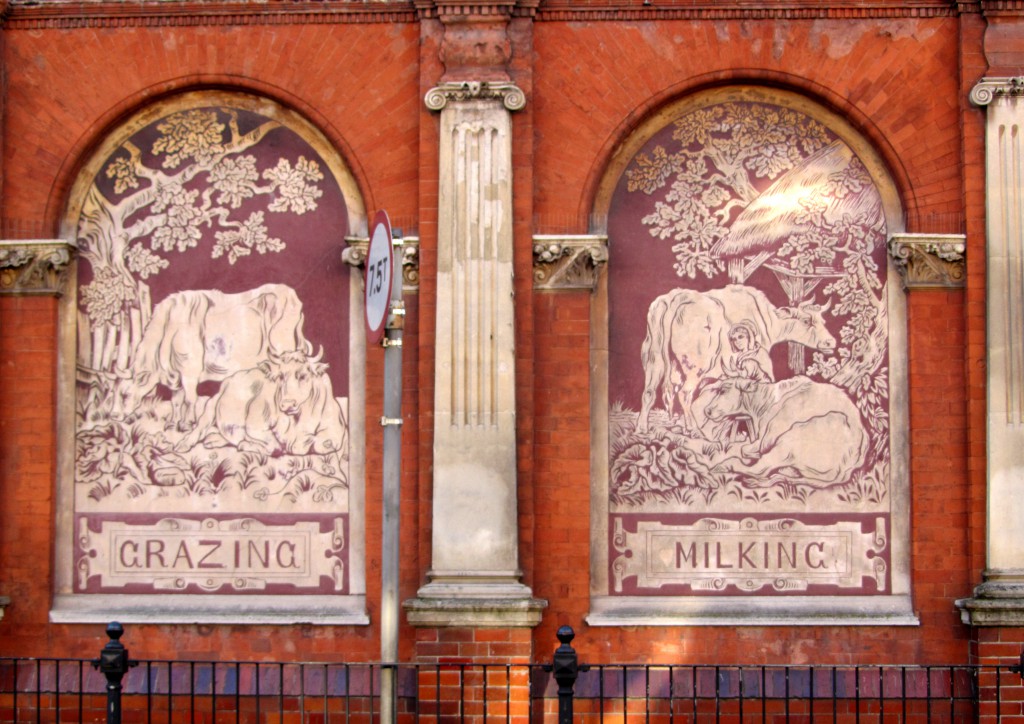 Crouch Hill, N4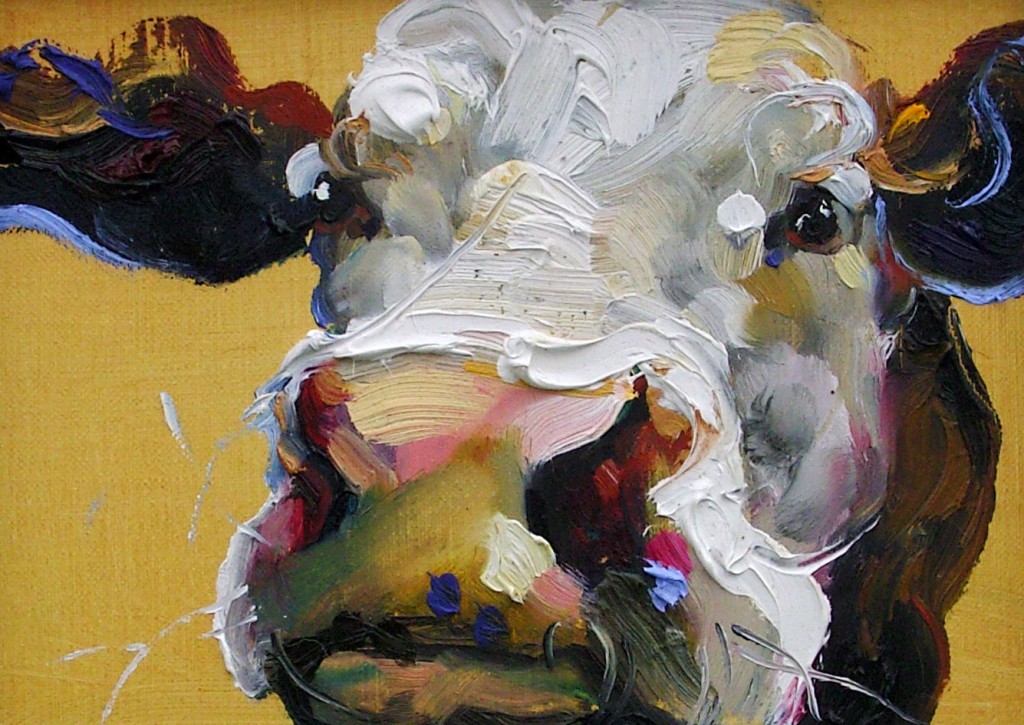 Rendham Hereford 4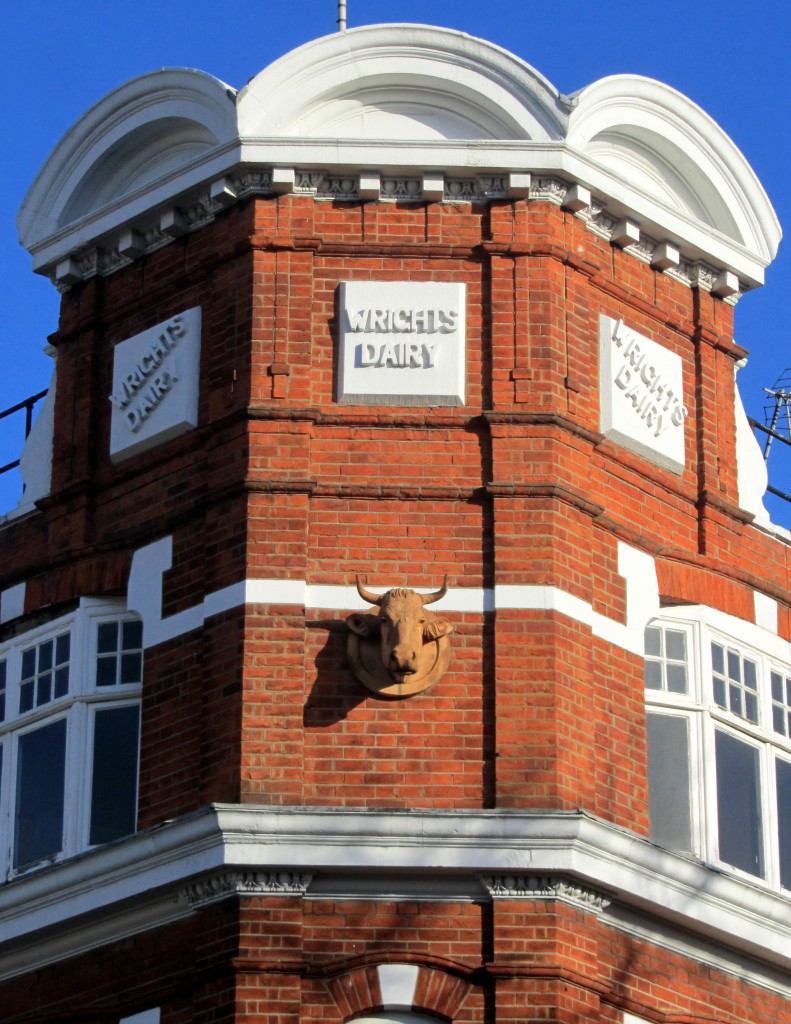 King's Road, SW3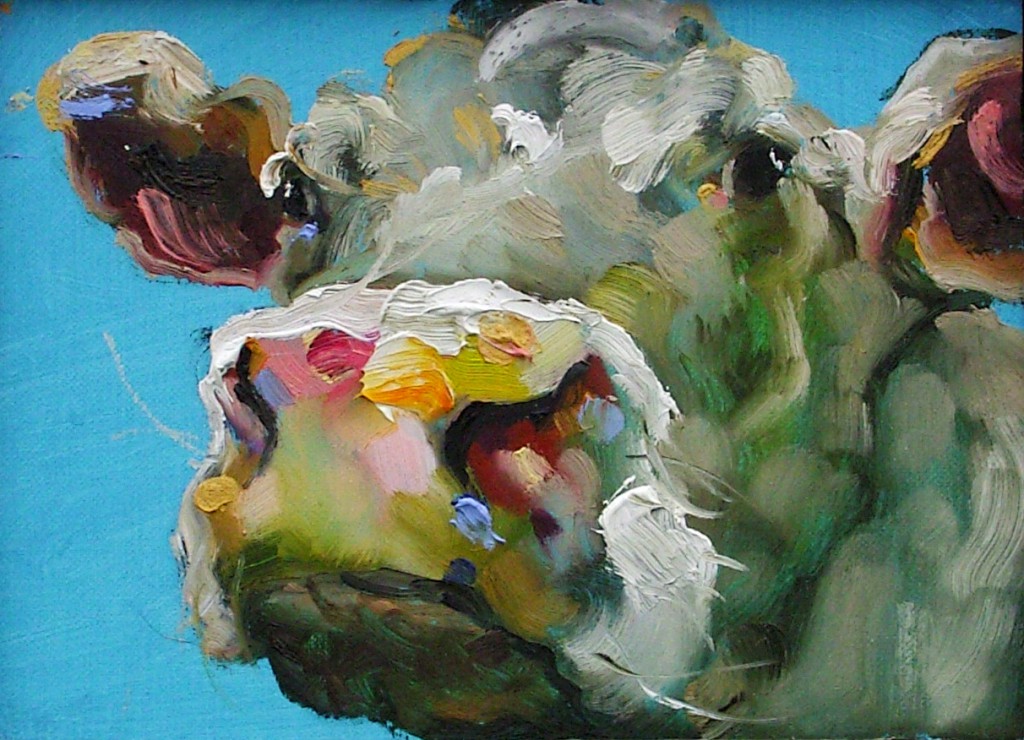 Sussex Charolais 13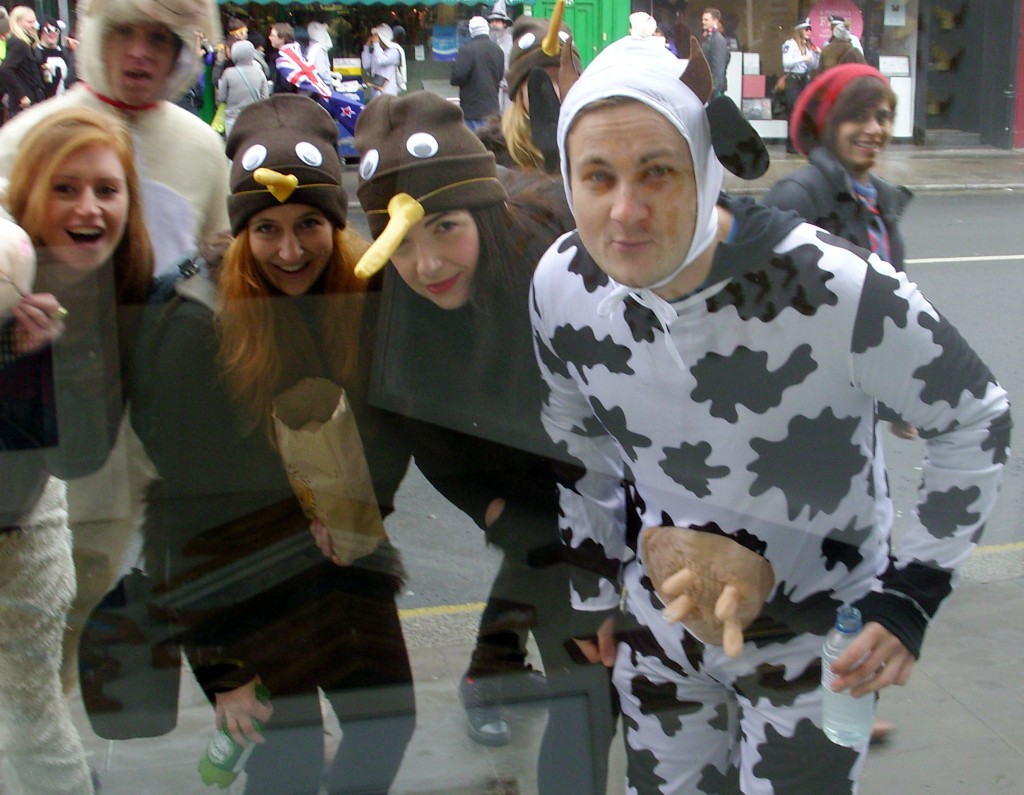 Kensington Church Street, W8
And they're even looking in our window! This one came all the way from New Zealand.