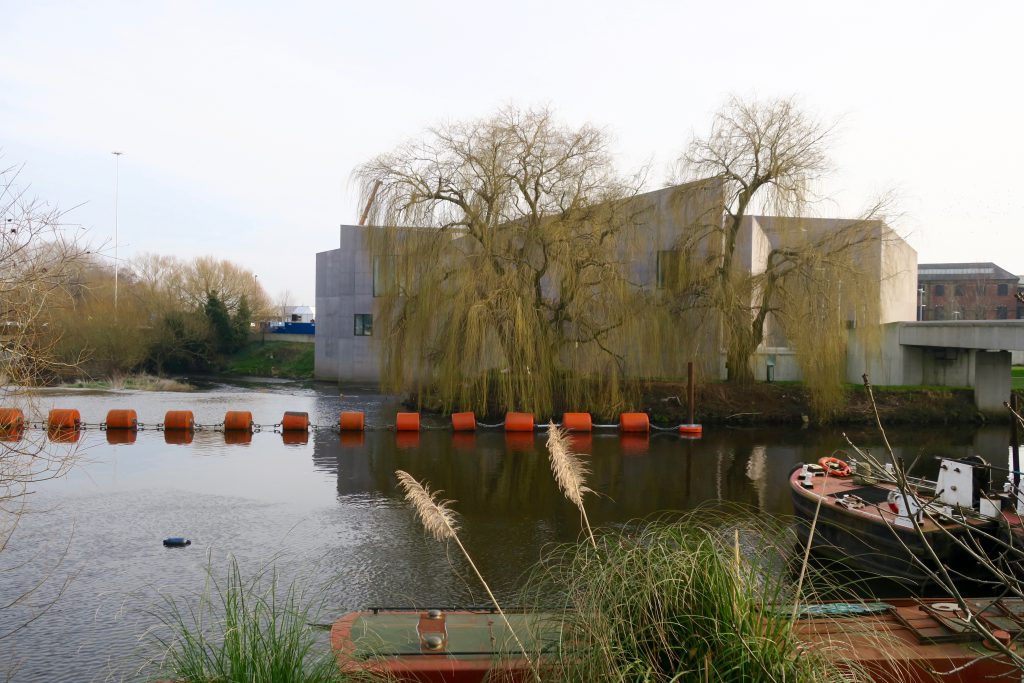 We were on our way home, driving back to London by a circuitous route, still dazed and drained after my mother's funeral, going through the motions and not really focussed, just not wanting to arrive too soon. From one Barbara to another. It seemed a fitting tribute to visit the Barbara Hepworth museum to remember our own Barbara. After a beautiful eulogy these beautiful sculptures can be remembered as a monument to her passing. Somewhere to pay our respects on our way home.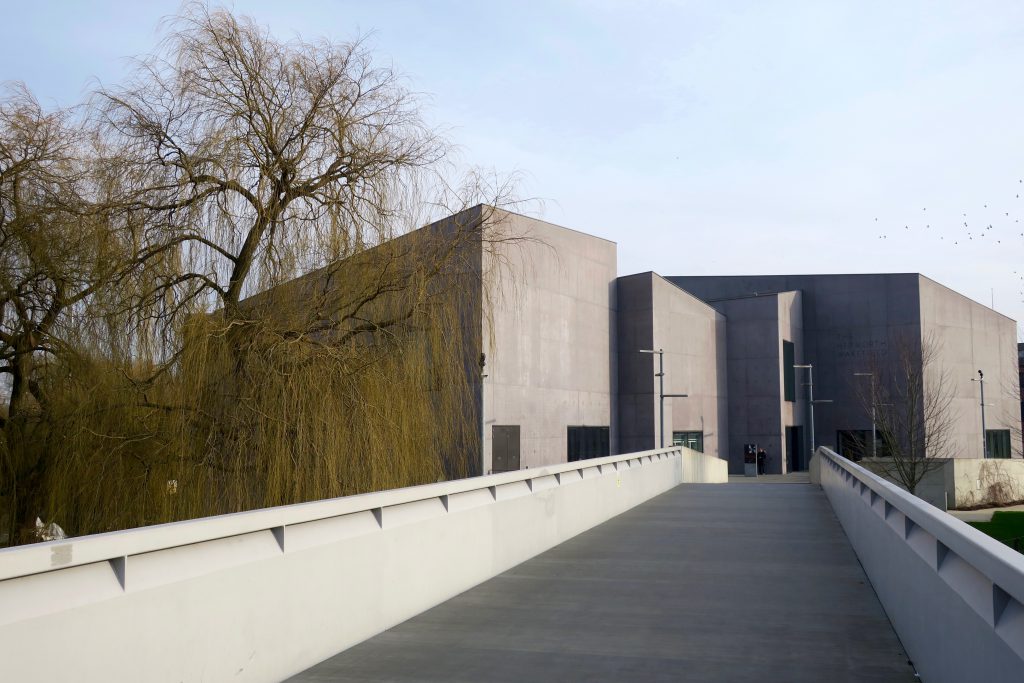 The Hepworth Wakefield was built in 2011 by David Chipperfield Architects to house more than 5,000 sculptures, paintings, prints and drawings from Wakefield's Permanent Art Collection. At the heart of this nationally important collection is a unique group of works by Barbara Hepworth, who was born and grew up in Wakefield.
Founded in 1934 with the progressive aim 'to keep in touch with modern art, in its relations to modern life', the former Wakefield Art Gallery acquired works by the leading artists of the time, who have become synonymous with shaping modern British art – including Hepworth and her contemporary Henry Moore, Eileen Agar, Jacob Epstein, Patrick Heron, Ben Nicholson, John Piper, Lucie Rie and Graham Sutherland.
The Hepworth Wakefield continues to grow the collection through philanthropic gifts and to support local and international contemporary artists, building on Hepworth's legacy of artistic ambition and inspiration in the region.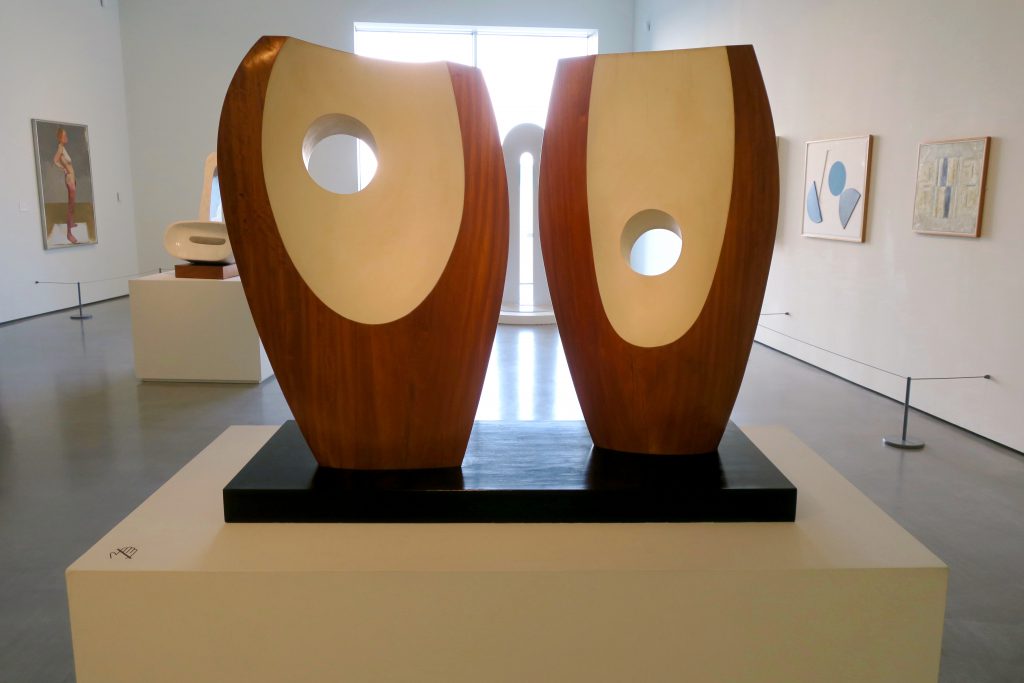 This was our first visit, there was an absence in our hearts, but we were not disappointed.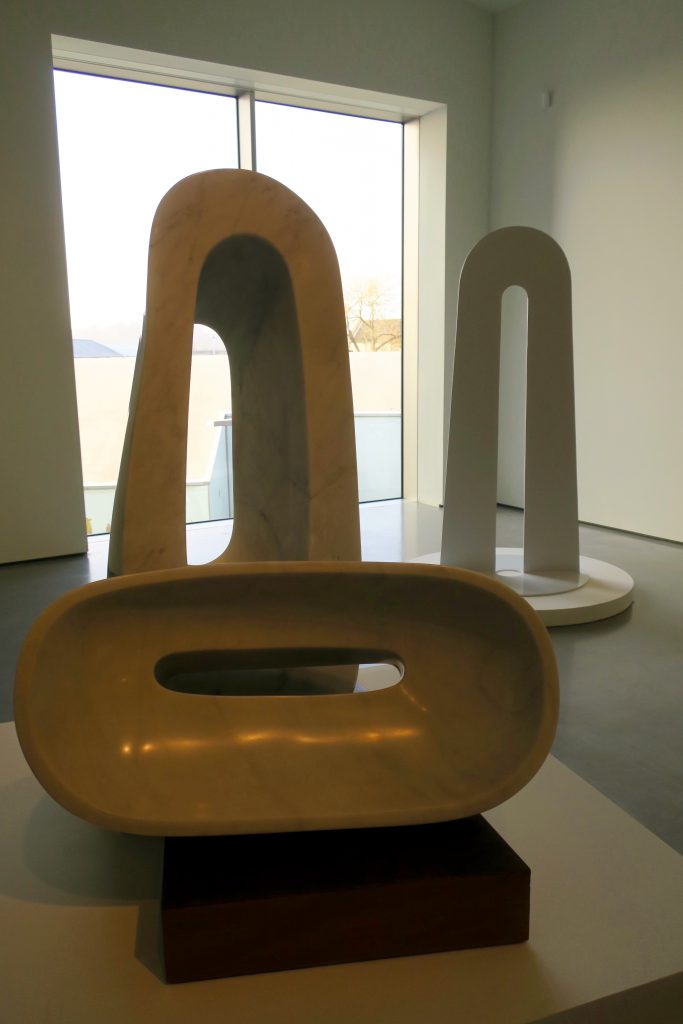 Barbara Hepworth (1903-1975)
Child with Mother, 1972
Marble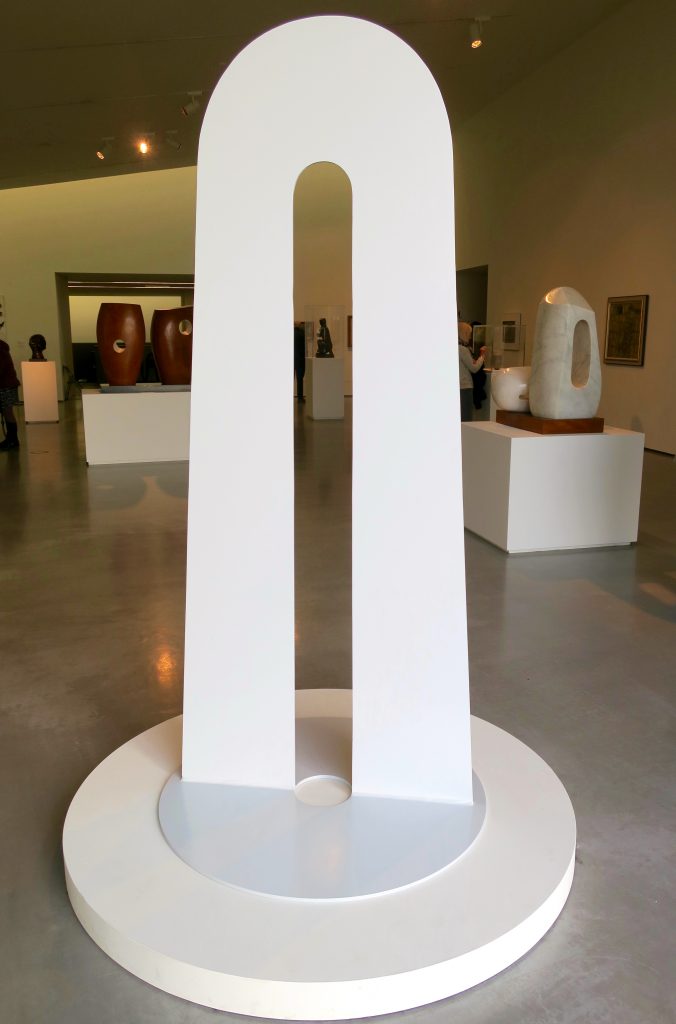 Kim Lim (1936-1997)
Day, 1966
Steel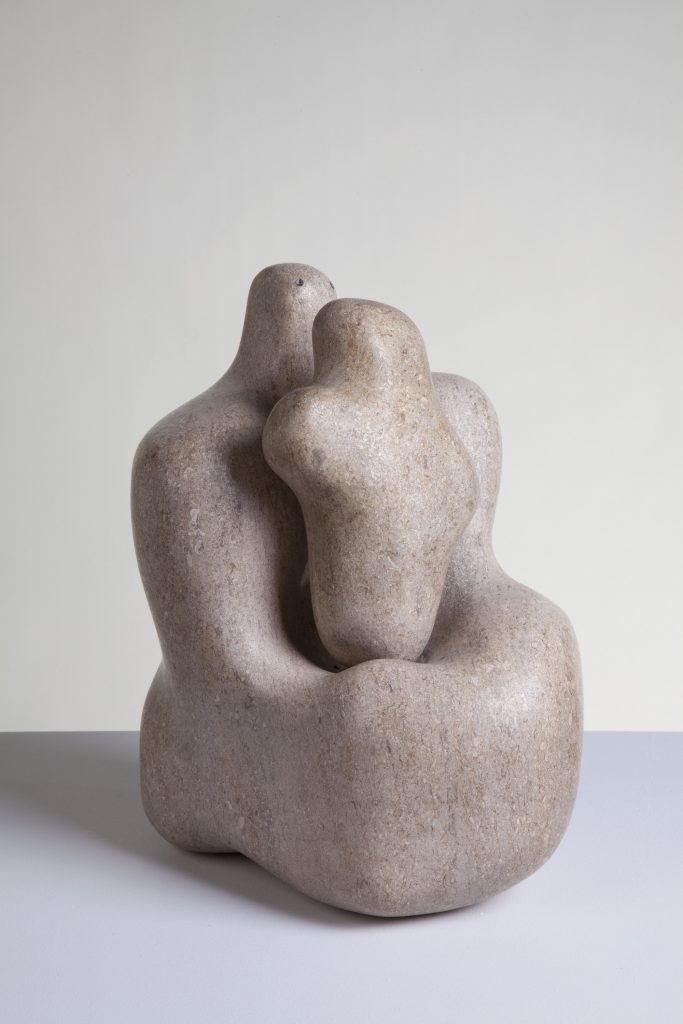 Barbara Hepworth (1903-1975)
Mother and Child, 1934
Pink Ancaster stone
'This is the child which the mother owns with all her weight, a child that is of the block yet separate, beyond her womb yet of her being.'
Adrian Stokes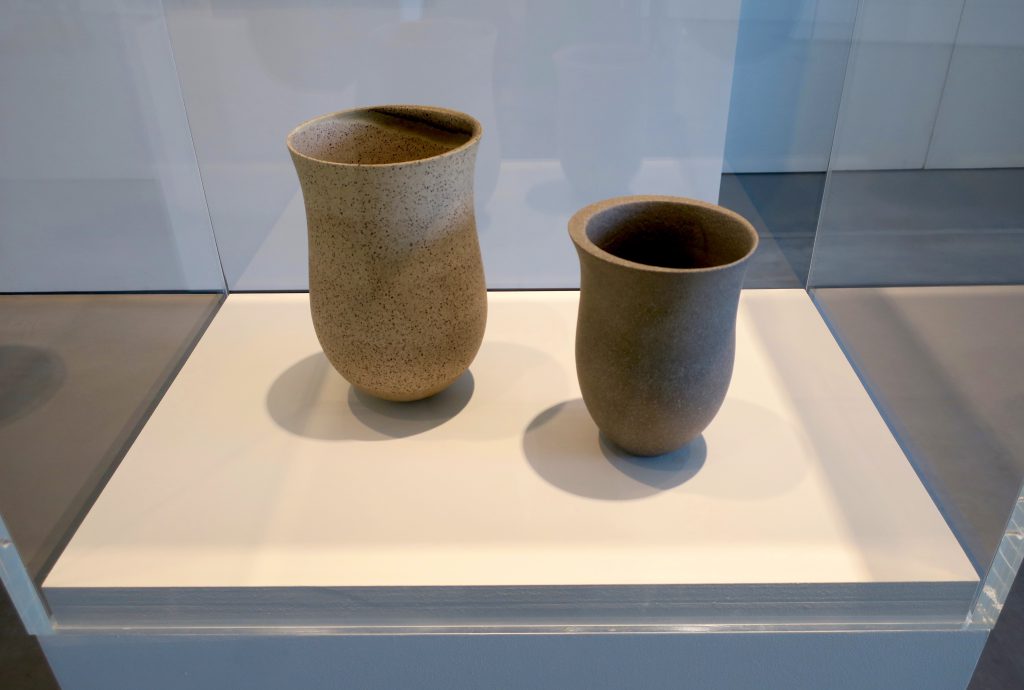 Jennifer Lee (b.1956)
left: Sand grained fleck, laminated shelf rim, 2005
right: Grey polished, flat shelf rim, 1990
Hand-built coloured stoneware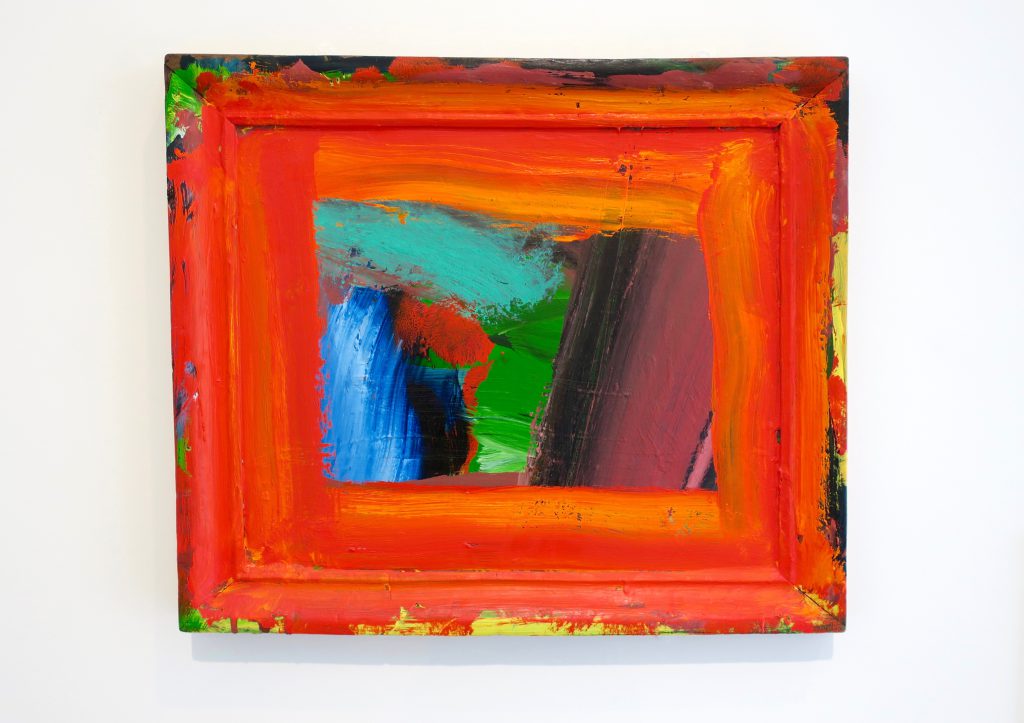 Howard Hodgkin (1932-2017)
Learning about Russian Music, 1999
Oil on wood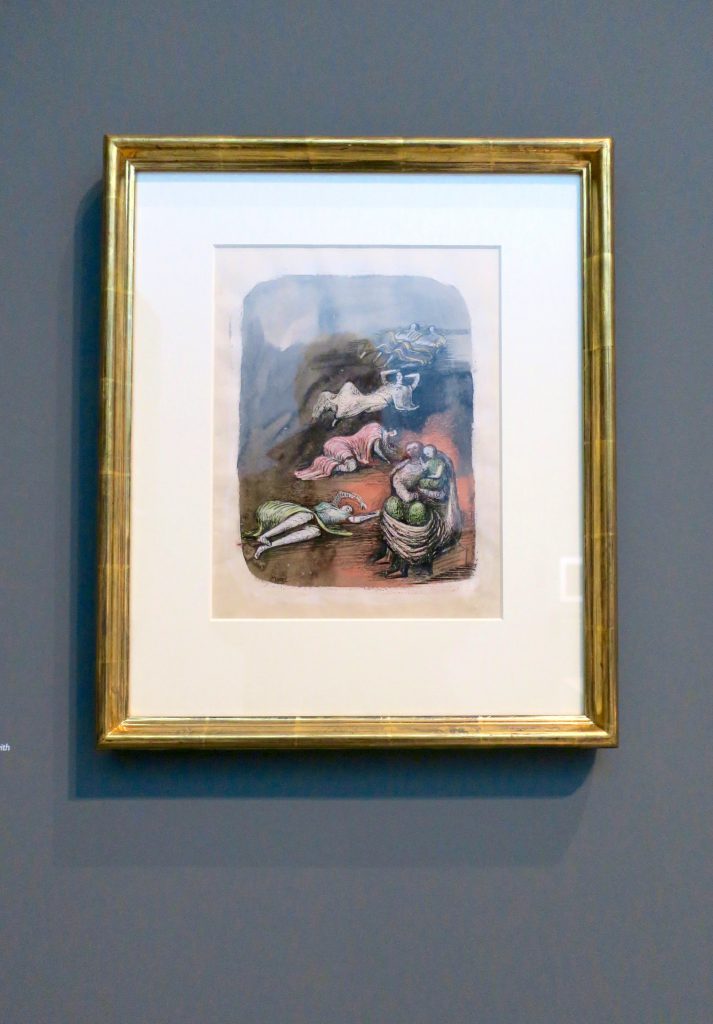 Henry Moore (1898-1986)
Shelter Drawing (Mother and Child with Reclining Figures), 1941
Watercolour and ink on paper
There was also a temporary exhibition, Bill Brandt / Henry Moore, organised by the Yale Center for British Art.
The photographer Bill Brandt and the sculptor Henry Moore first met during the Second World War, when they both created images of civilians sheltering from the Blitz in the London Underground.
This major exhibition brings together over 200 works highlighting the relationships between sculpture, photography, drawing and collage revealed through Brandt and Moore's shared interests in the subjects and themes of labour, society, industry, the British landscape and the human body. Moore's celebrated Reclining Figure sculptures and Brandt's well-known photographs of coal miners and their families in Durham and Yorkshire are on display, alongside rare original colour transparencies by Brandt, and Moore's little-known photo collages.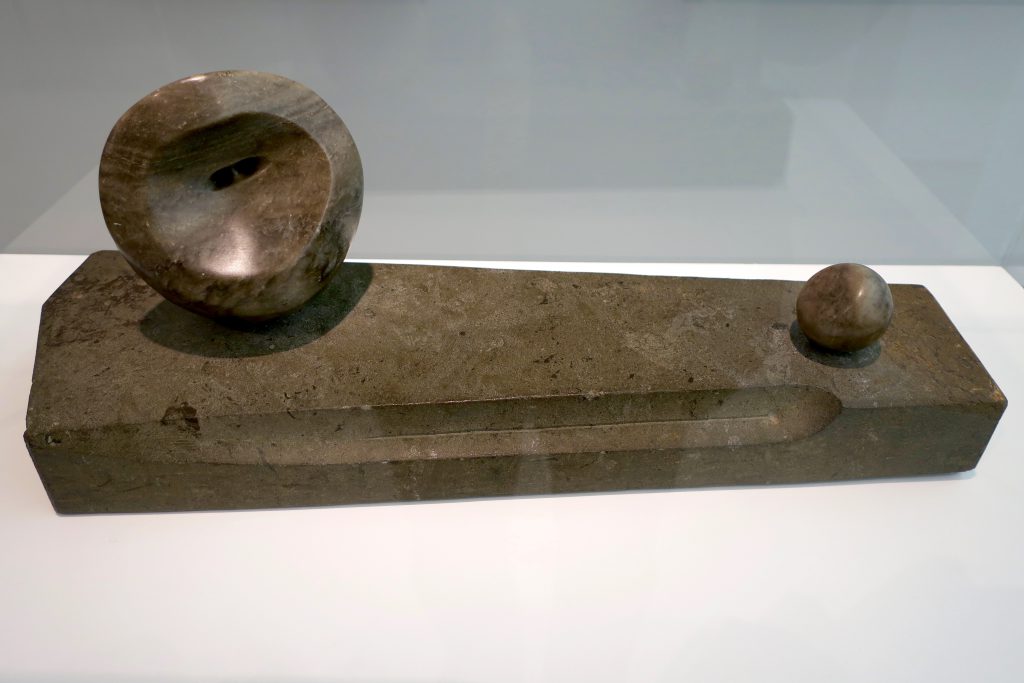 Henry Moore (1898-1986)
Head and Ball, 1934
Cumberland alabaster on Horton stone base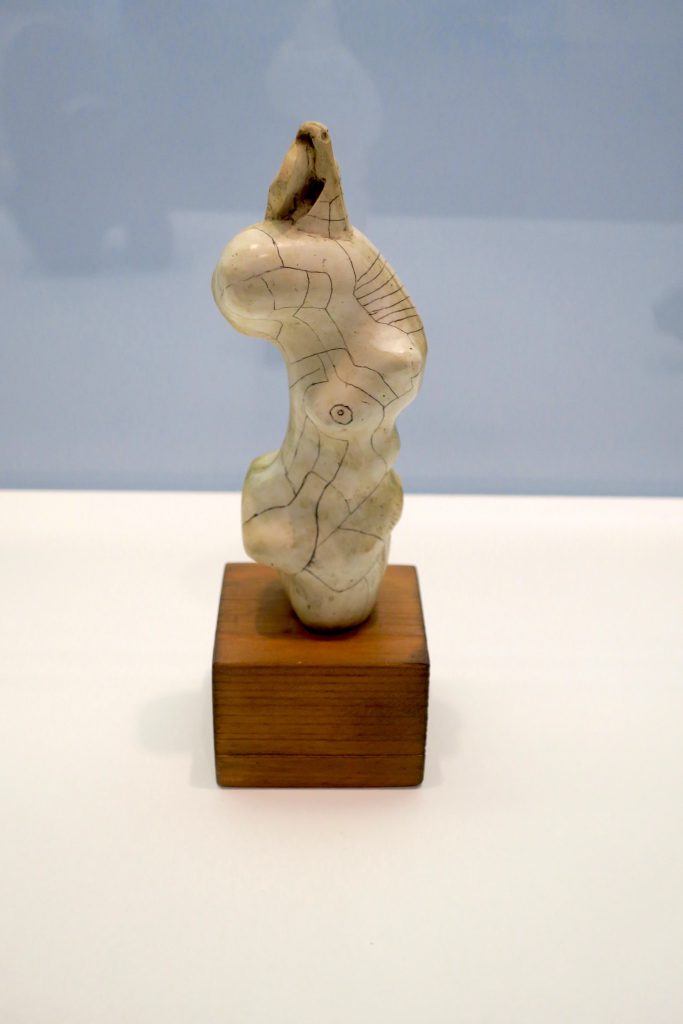 Henry Moore (1898-1986)
Maquette for Three-Quarter Figure: Lines, 1980
Plaster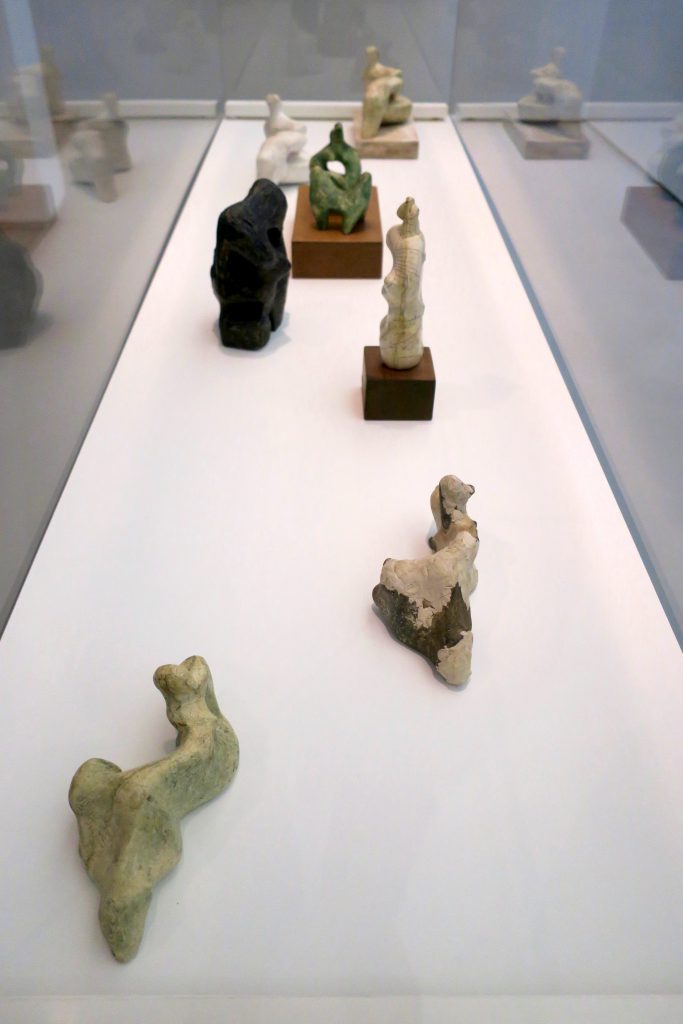 Bill Brandt (1904-1983)
Stonehenge under Snow, 1947
Black and white photograph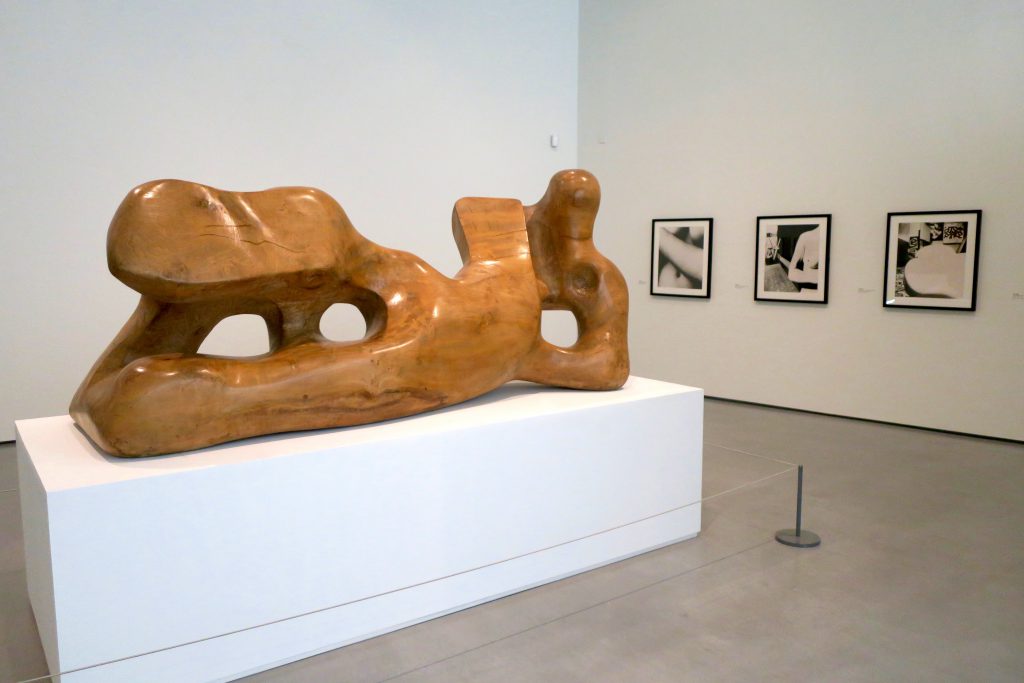 Henry Moore (1898-1986)
Reclining Figure, 1959-64
Elmwood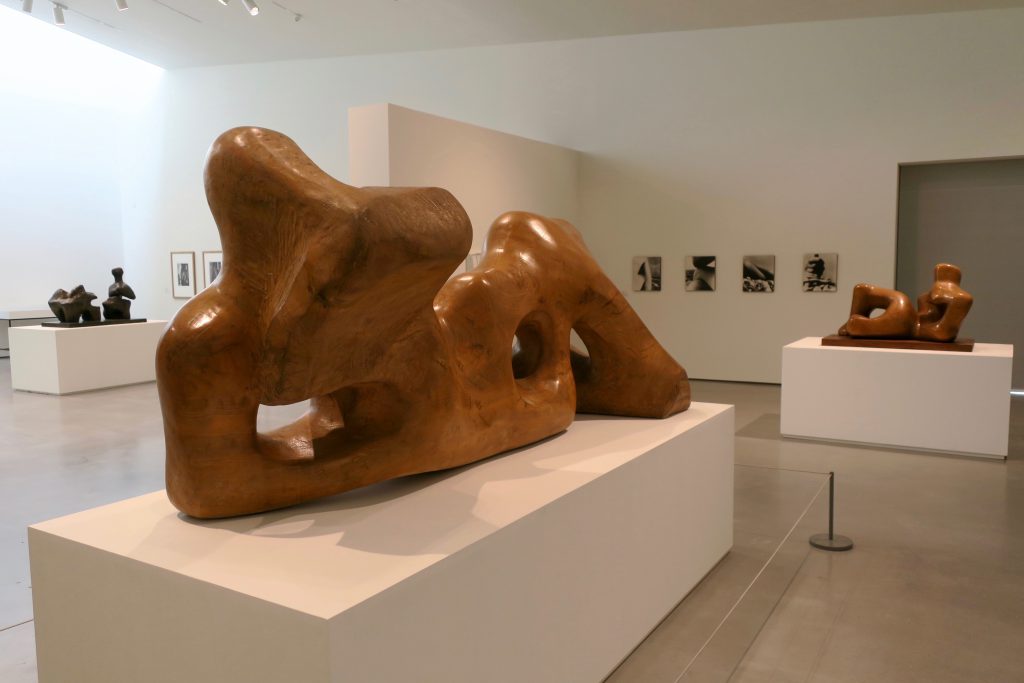 We had a foretaste of this magnificent reclining figure from a couple of Bill Brandt photographs earlier in the exhibition, showing this piece being excavated from a huge beam of elmwood. Henry Moore followed the grain to find the contours to discover the sculpture within the block of wood.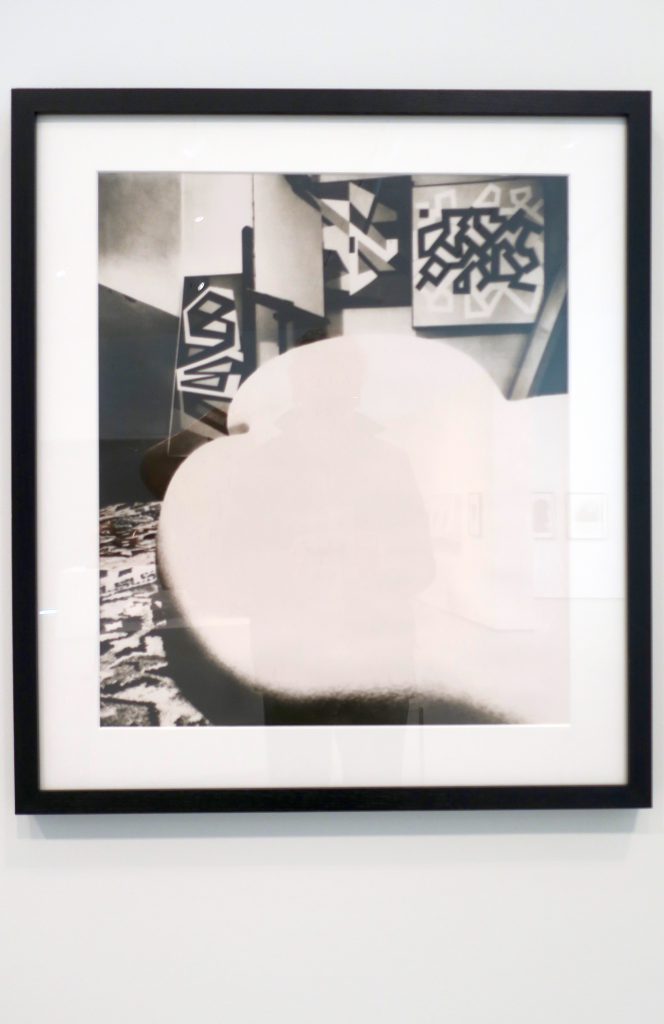 Bill Brandt (1904-1983)
Campden Hill, London, 1949
Black and white photograph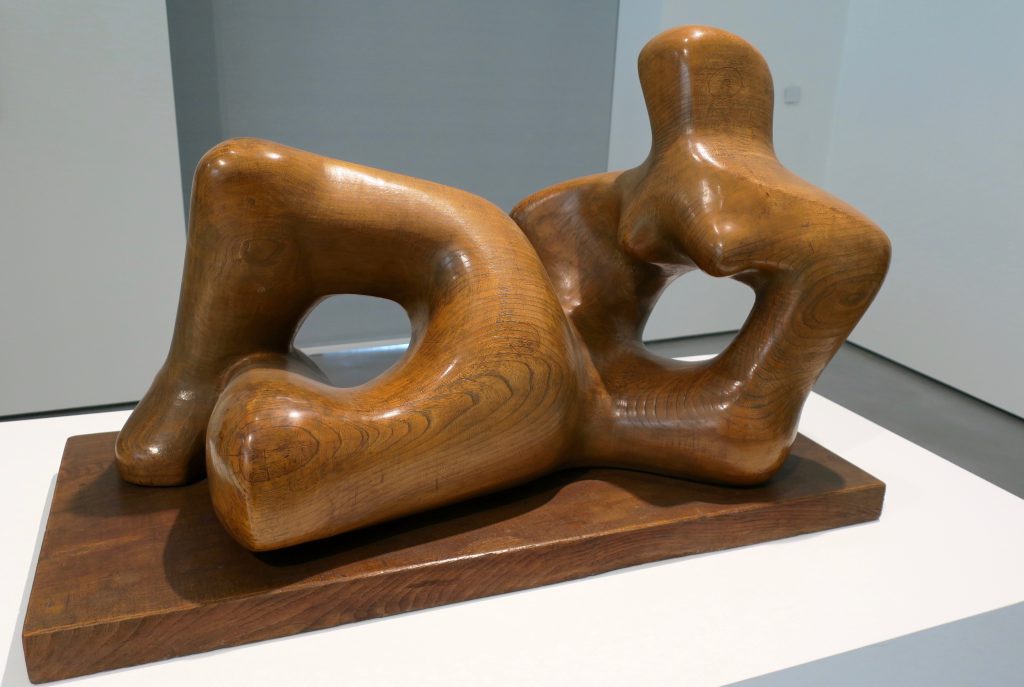 Henry Moore (1898-1986)
Reclining Figure, 1936
Elmwood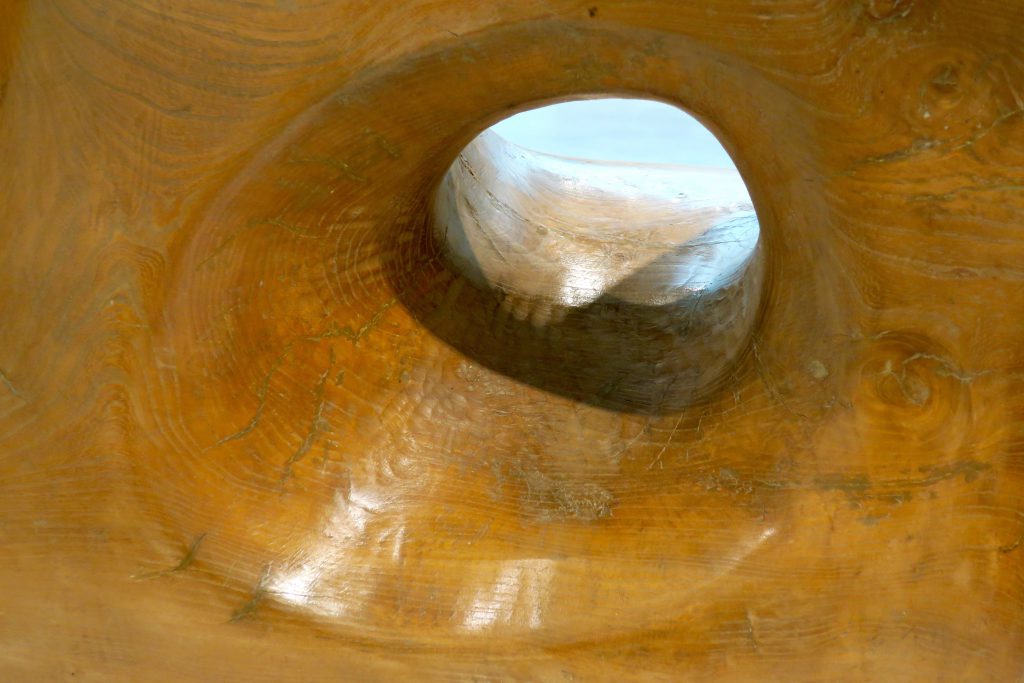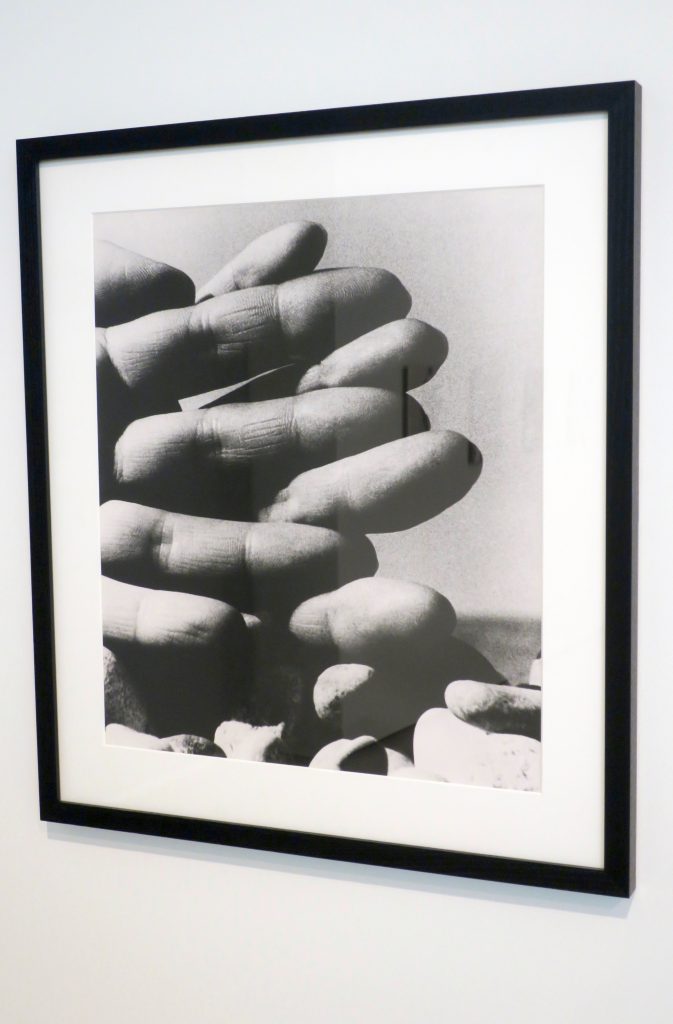 Bill Brandt (1904-1983)
Baie des Anges, France, 1959
Black and white photograph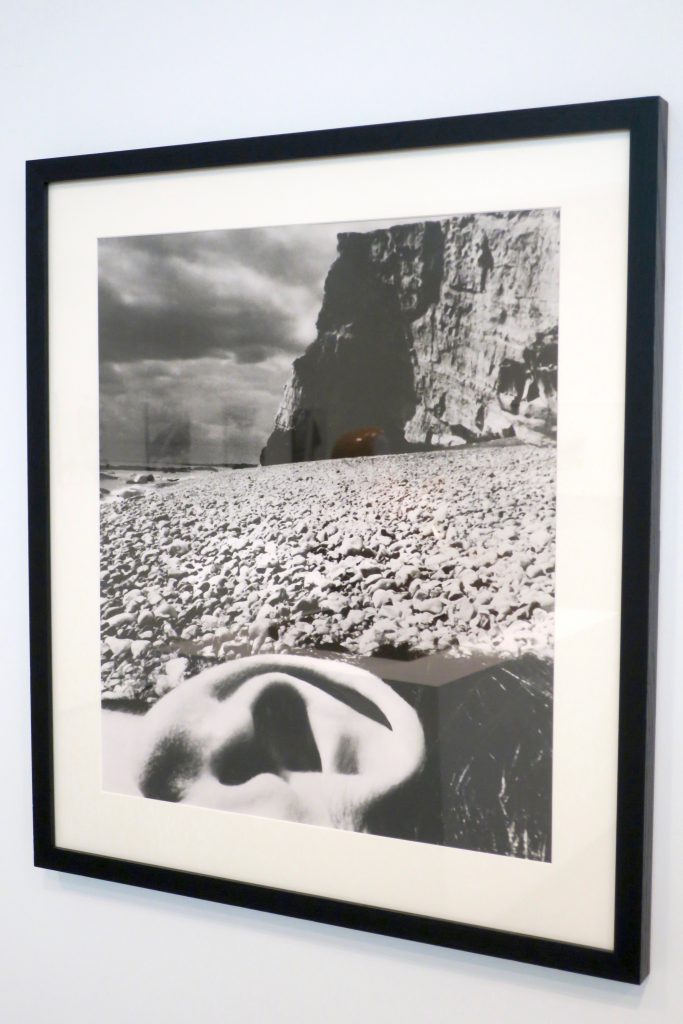 Bill Brandt (1904-1983)
East Sussex Coast, 1957
Black and white photograph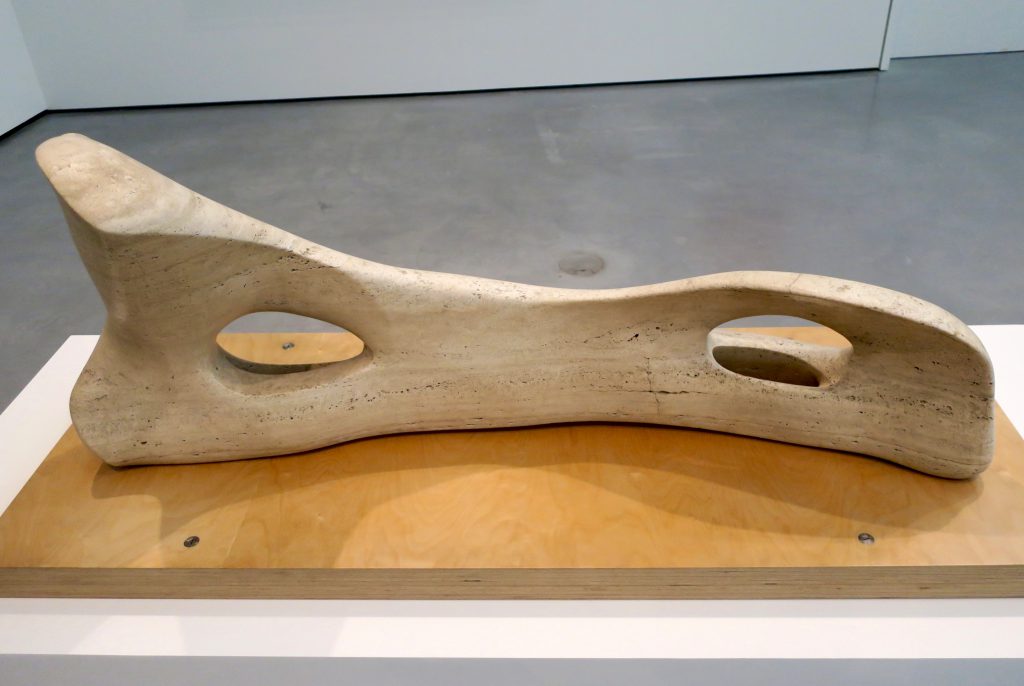 Henry Moore (1898-1986)
Reclining Figure: Bone, 1975
Travertine marble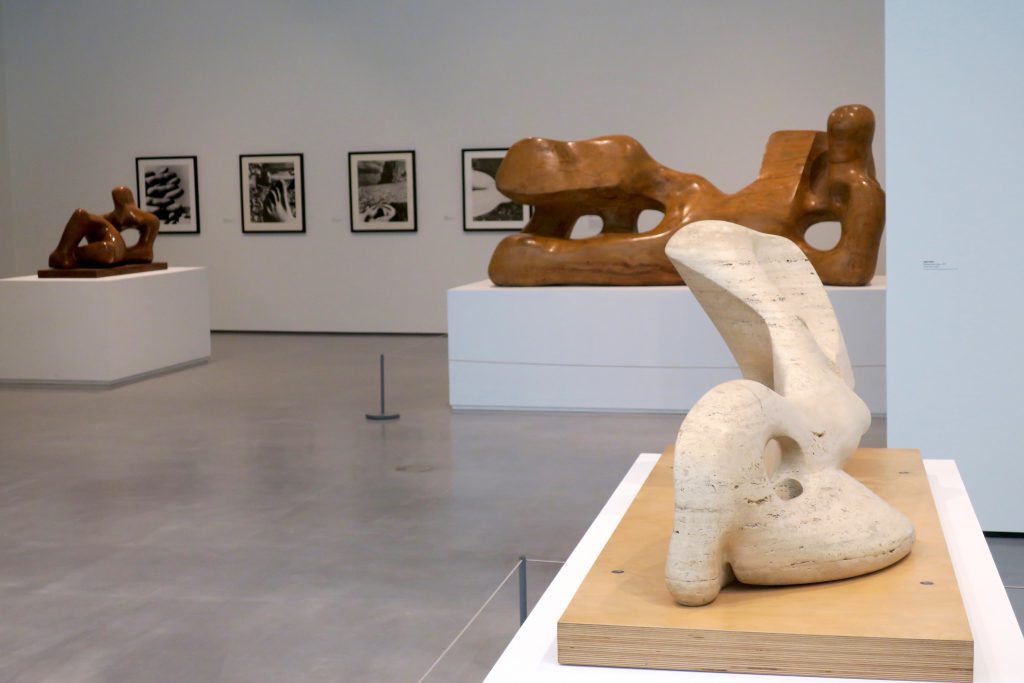 From Bill Brandt / Henry Moore we stepped back into the flow of the permanent collection.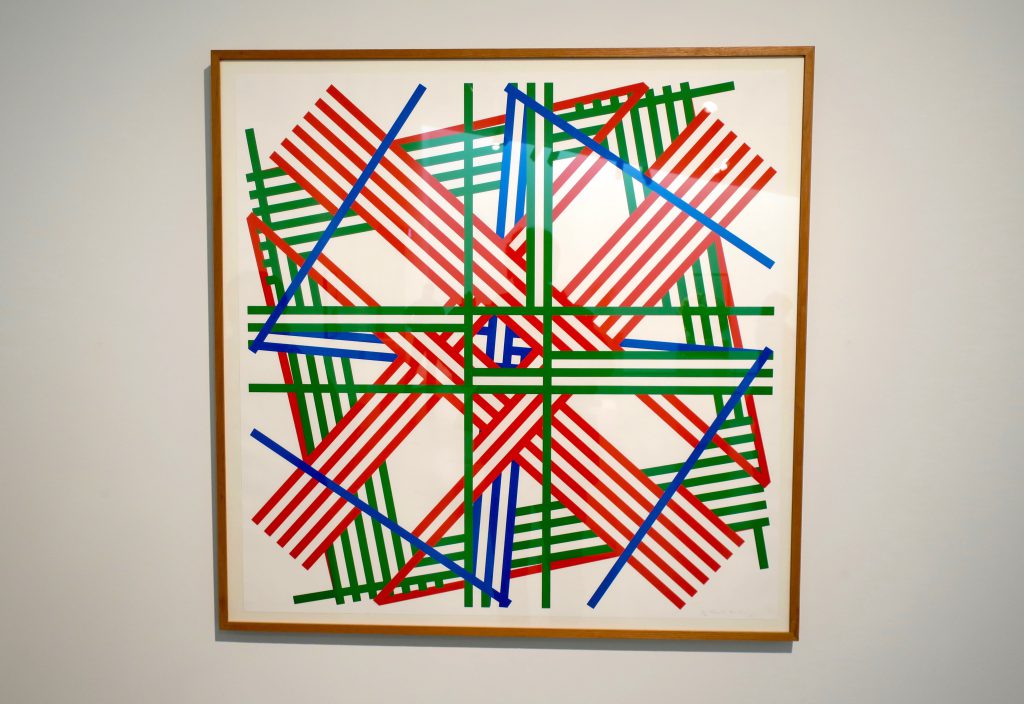 Kenneth Martin (1905-1984)
Chance, Order, Change 14, 1981
Screenprint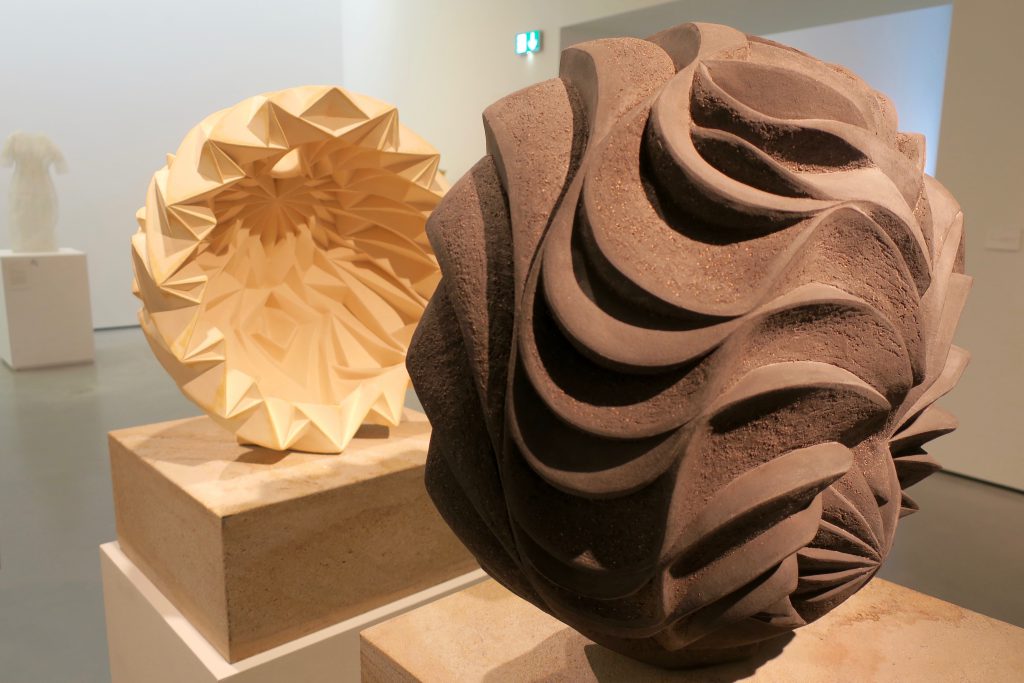 Two ceramic sculptures by Halima Cassell.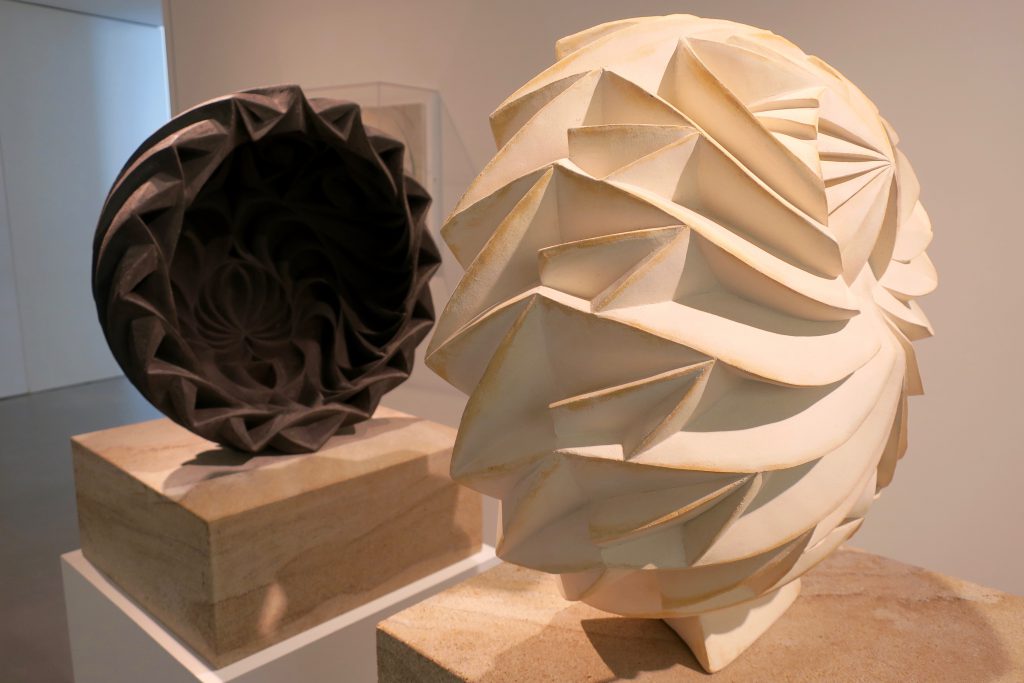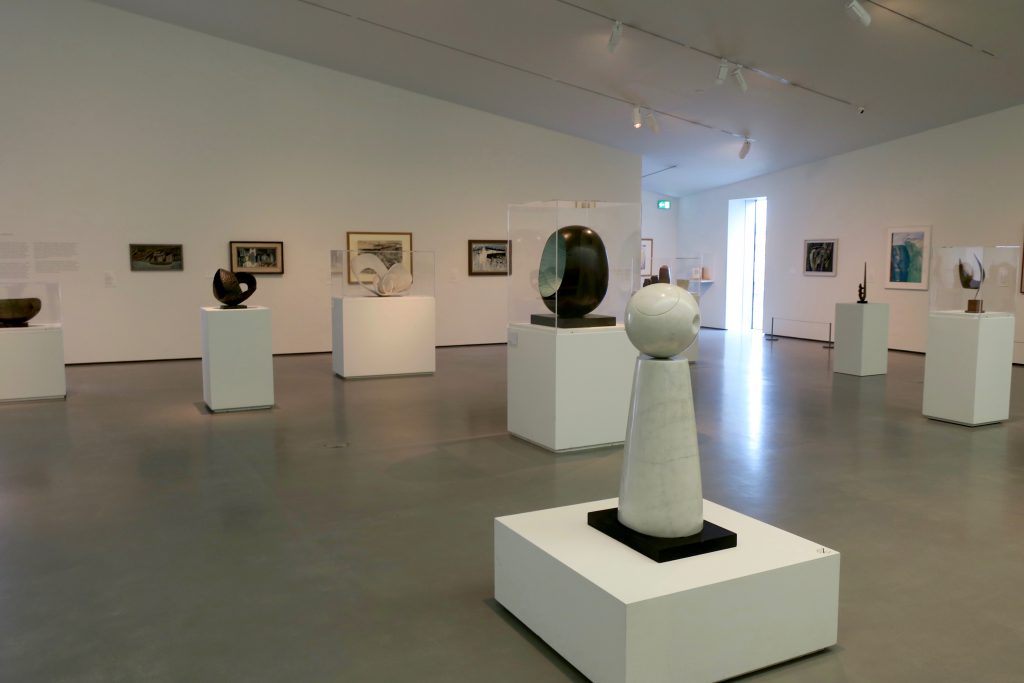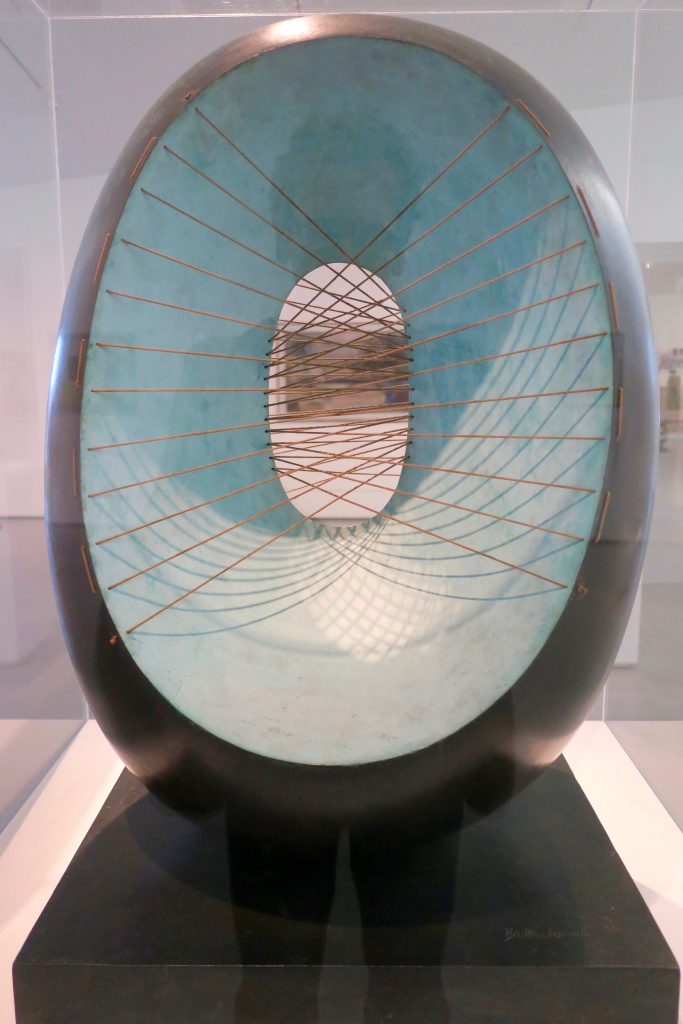 Barbara Hepworth (1903-1975)
Spring, 1966
Bronze with strings
This sculpture draws me in and swallows me up. It's where I live in my dreams.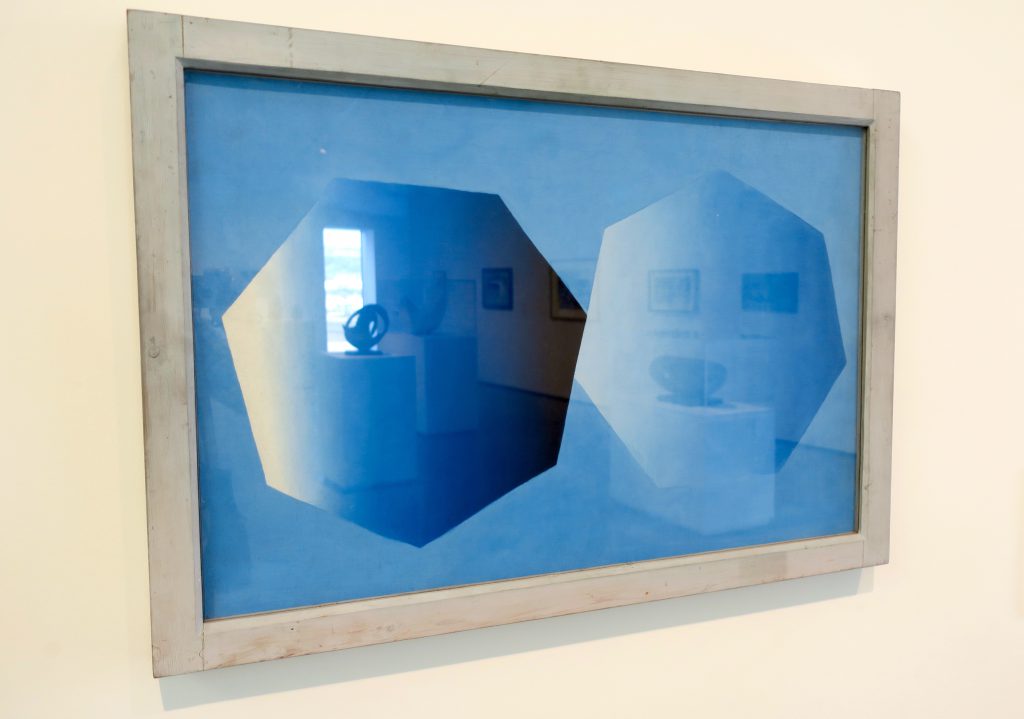 Winifred Nicholson (1893-1981)
Blue Septagons, c.1935
Oil on canvas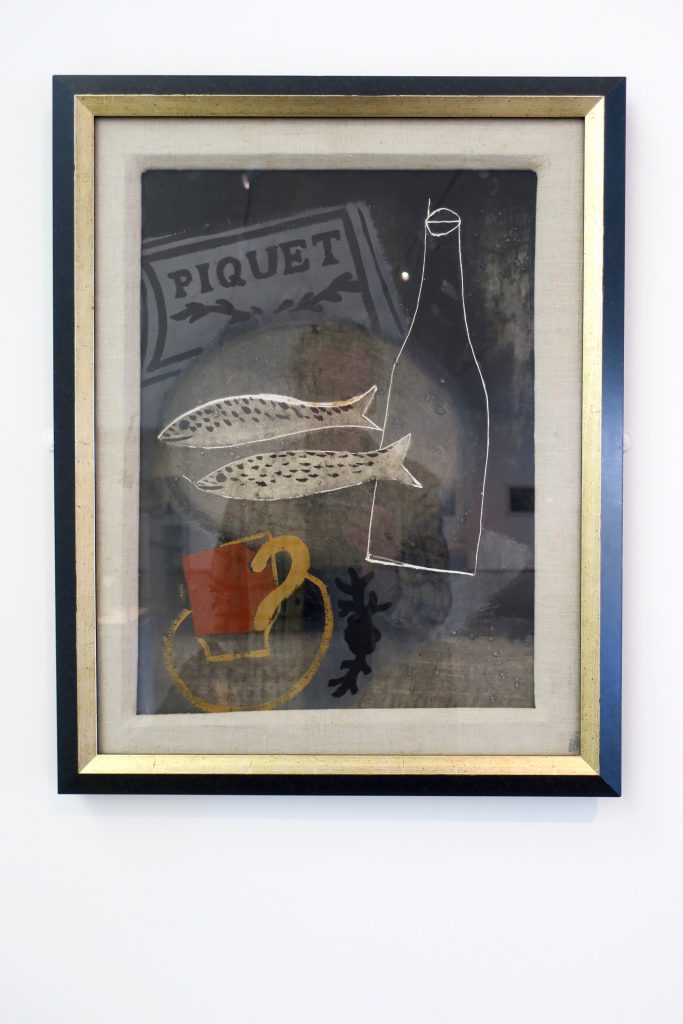 Ben Nicholson (1894-1982)
1933 (Piquet), 1933
Oil and gesso on board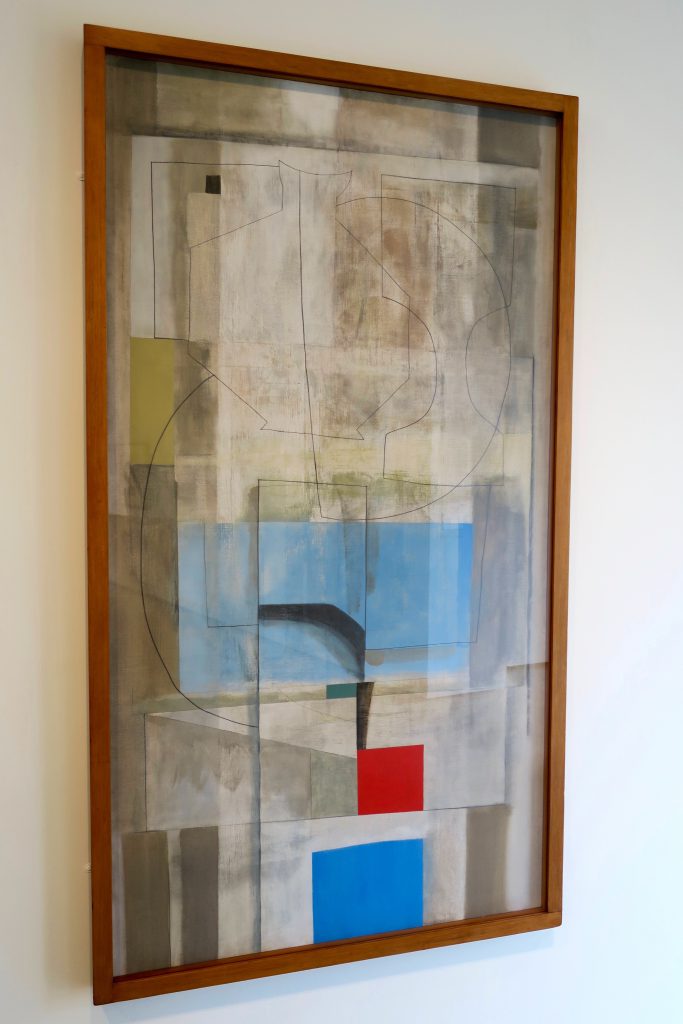 Ben Nicholson (1894-1982)
Delos, 1954
Oil on canvas
Photographed at an angle to avoid reflections. You can just about make out the half-lapped joints of the picture frame; he didn't like mitred corners – Some Nicholson Frames.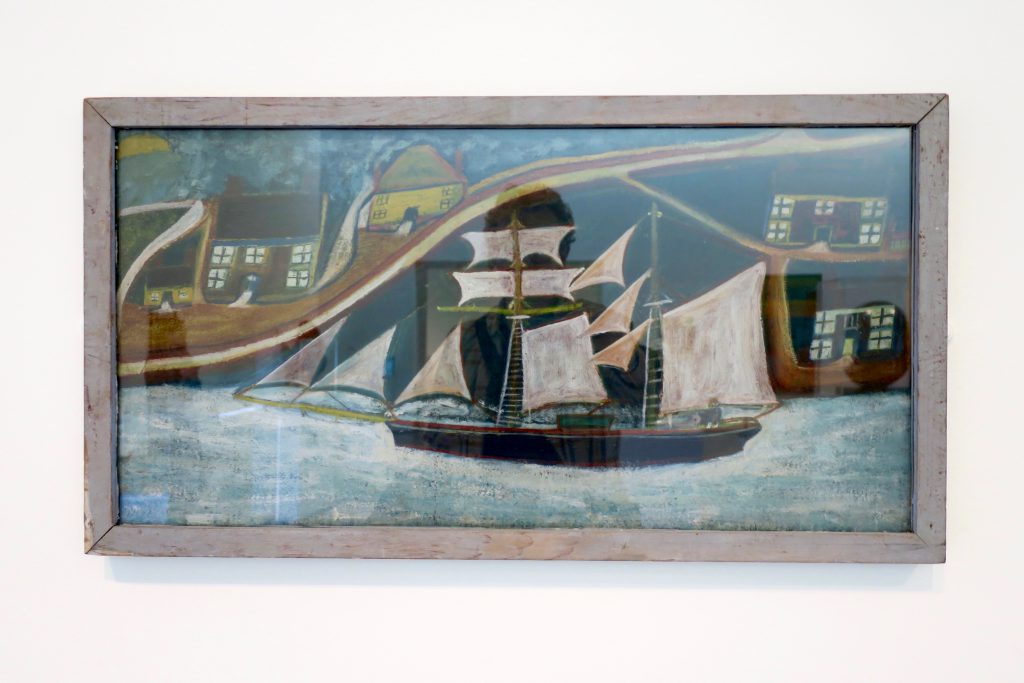 Alfred Wallis (1855-1942)
Schooner sailing past five houses in the shore, undated
Oil on canvas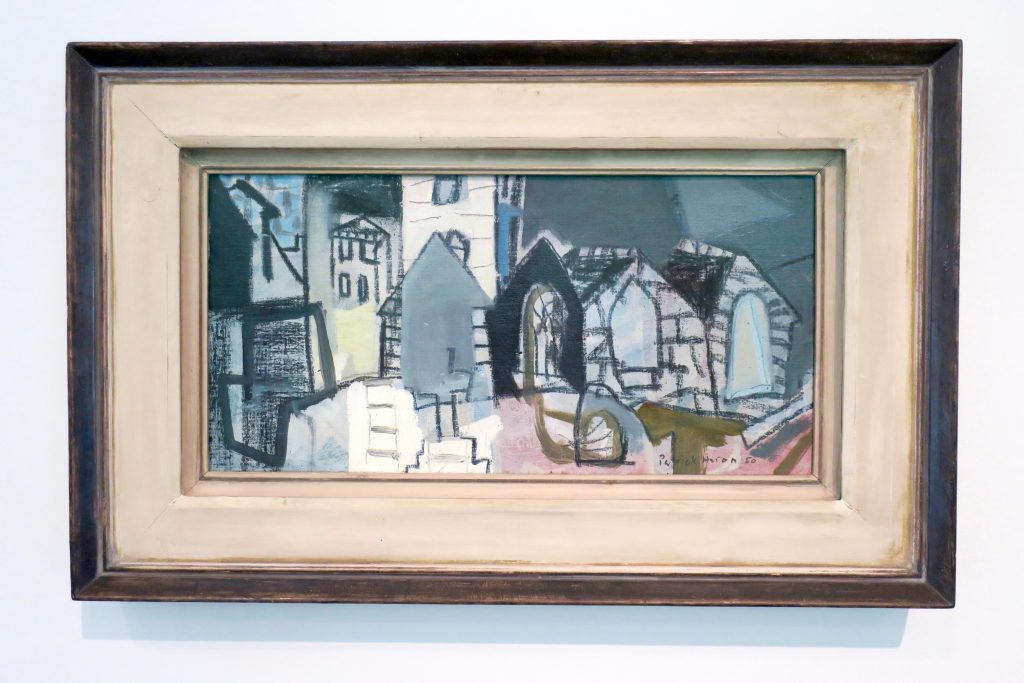 Patrick Heron (1920-1999)
St Ives Churchyard, 1950
Oil on canvas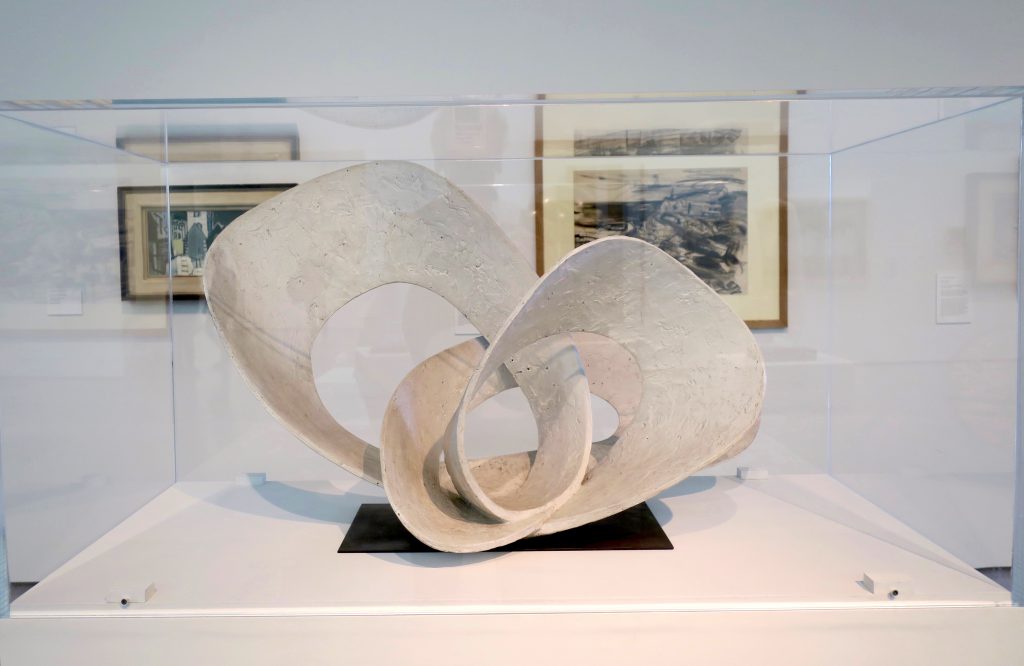 Barbara Hepworth (1903-1975)
Curved Forms (Pavan), 1956
Metallised plaster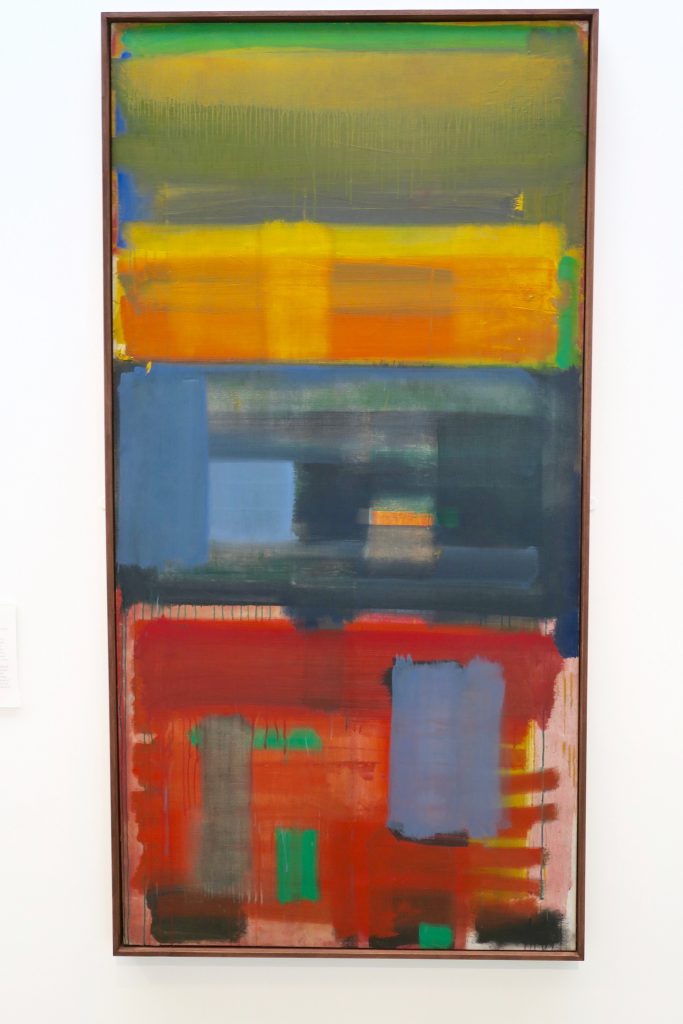 Patrick Heron (1920-1999)
June Horizon, 1957
Oil on canvas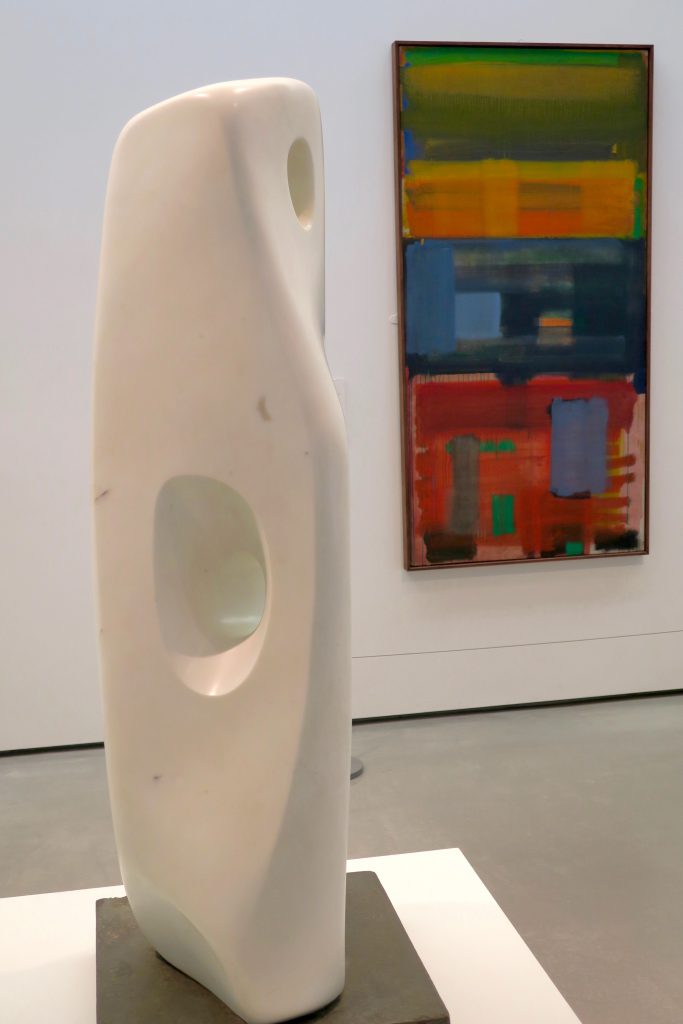 Barbara Hepworth (1903-1975)
Totem, 1960-62
White marble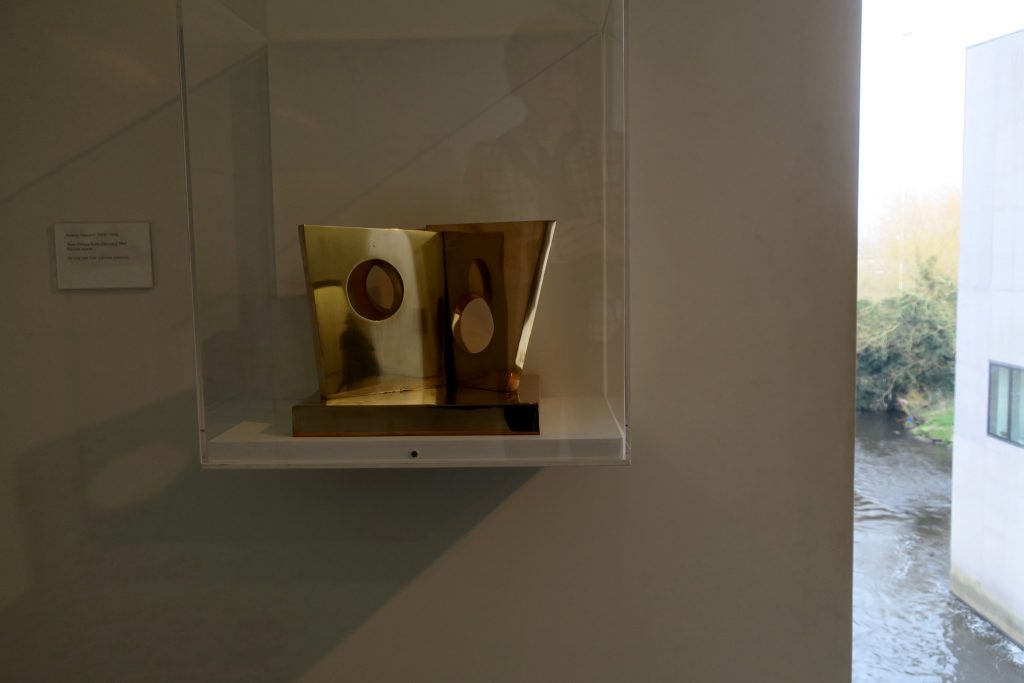 Barbara Hepworth (1903-1975)
Three Oblique Forms (February), 1967
Polished Bronze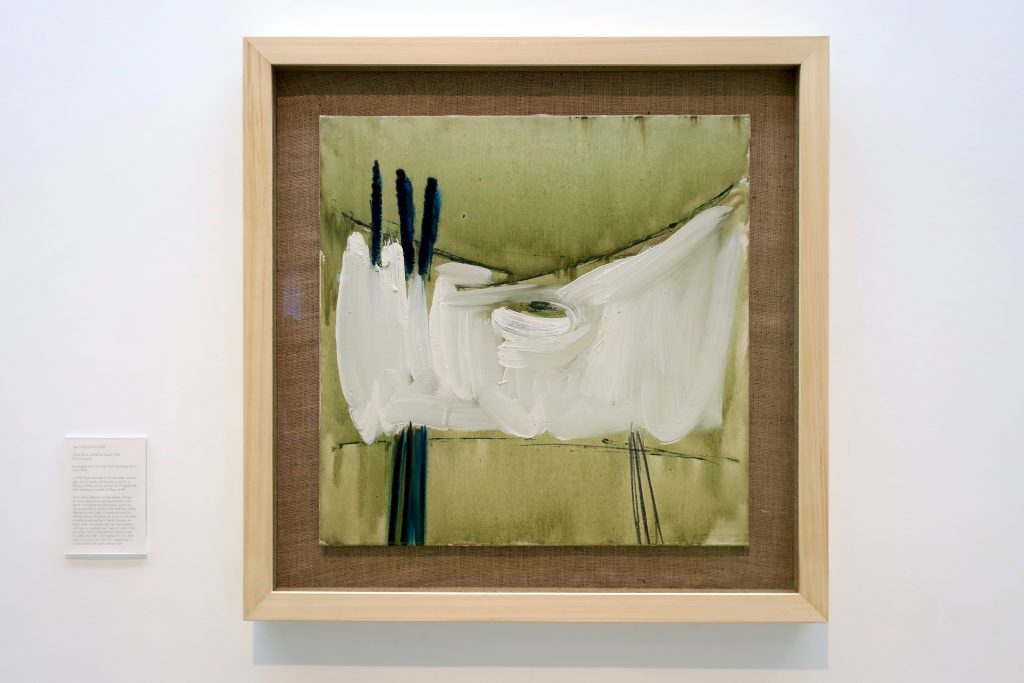 Terry Frost (1915-2003)
Terre Verte and White Figure, 1959
Oil on canvas
It was good to find this reminder of one of painting's great enthusiasts (and my great MFA professor at Reading University). Terre Verte and White Figure recalls a winter walk in the Yorkshire Dales.
"Being in a vast cape of white and cold but brilliant space, the sharp air and smooth folds of the white snow resting in the fields, hanging on black lines… the space and the silence went with me as I walked, and I was so small."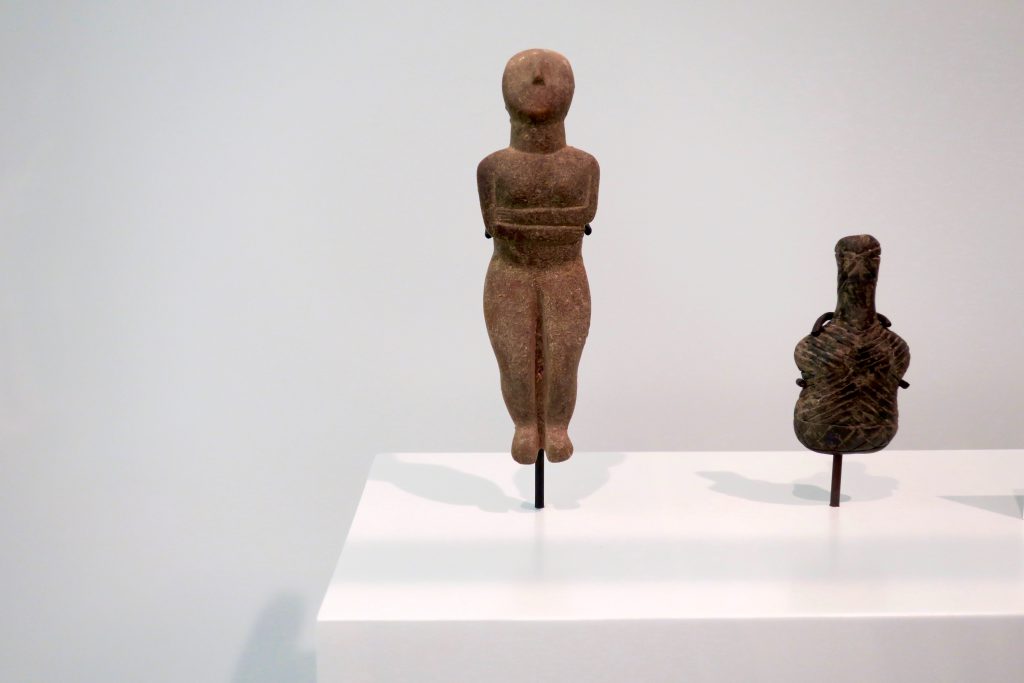 left: Stone Cycladic female figure, c.2500-2300 BC
right: Terracotta female figure, Early Bronze Age, c.3000-2500 BC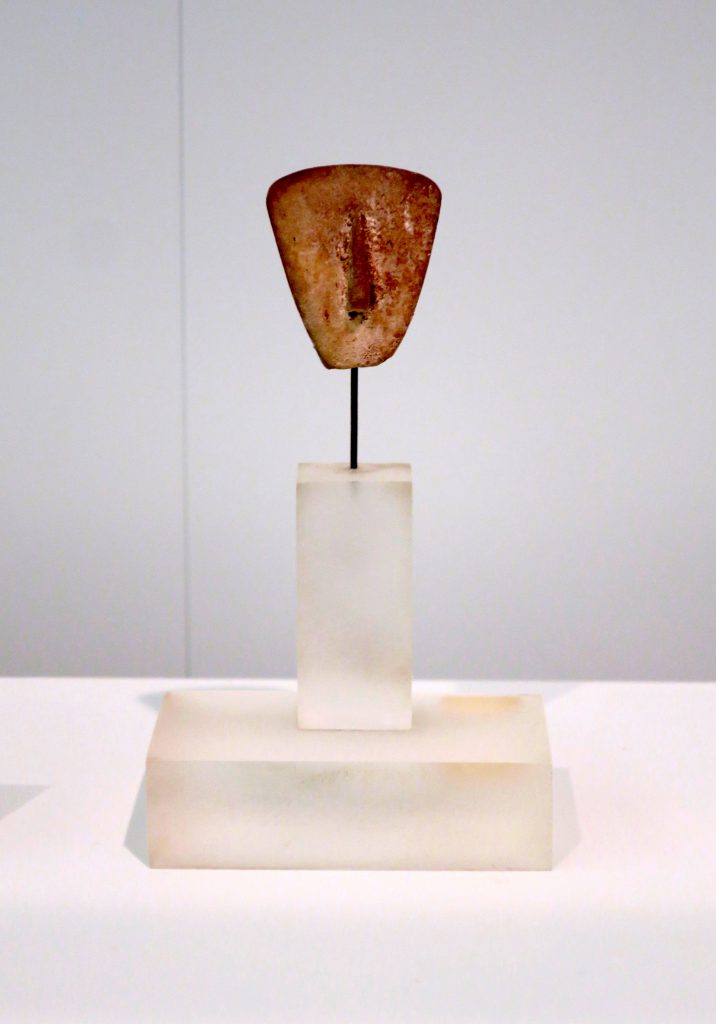 Stone Cycladic head, c.2300-2100 BC
Hepworth, although not a collector, owned a small group of ancient objects that could be termed 'objects of inspiration'. Some were gifts to Hepworth and others she bought. She had a particular interest in archaic art and sought its simplicity of form in her own sculpture.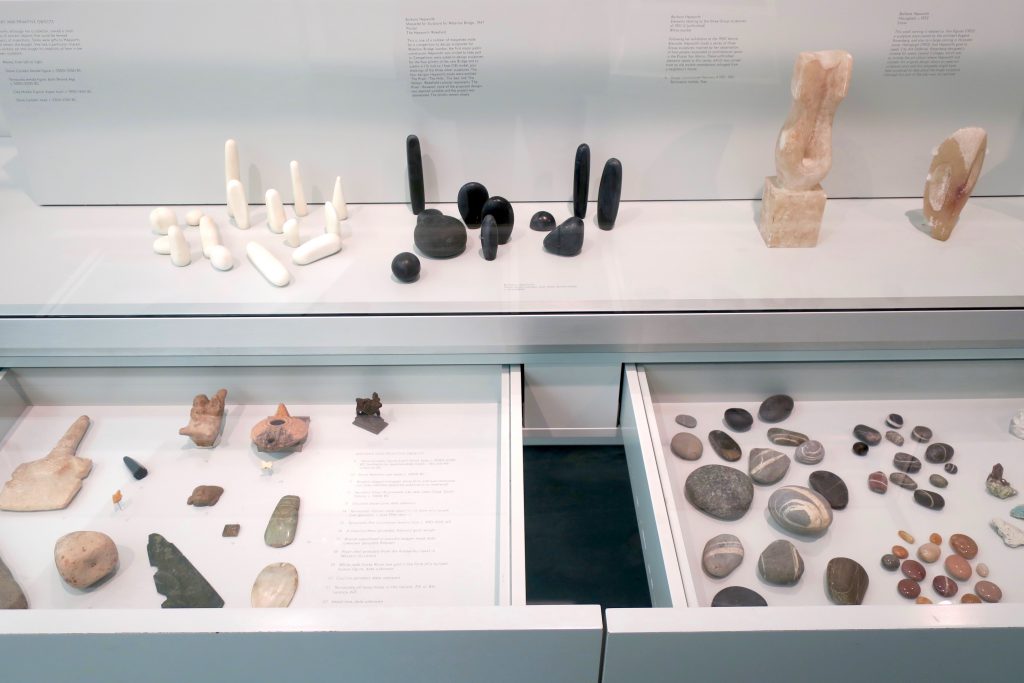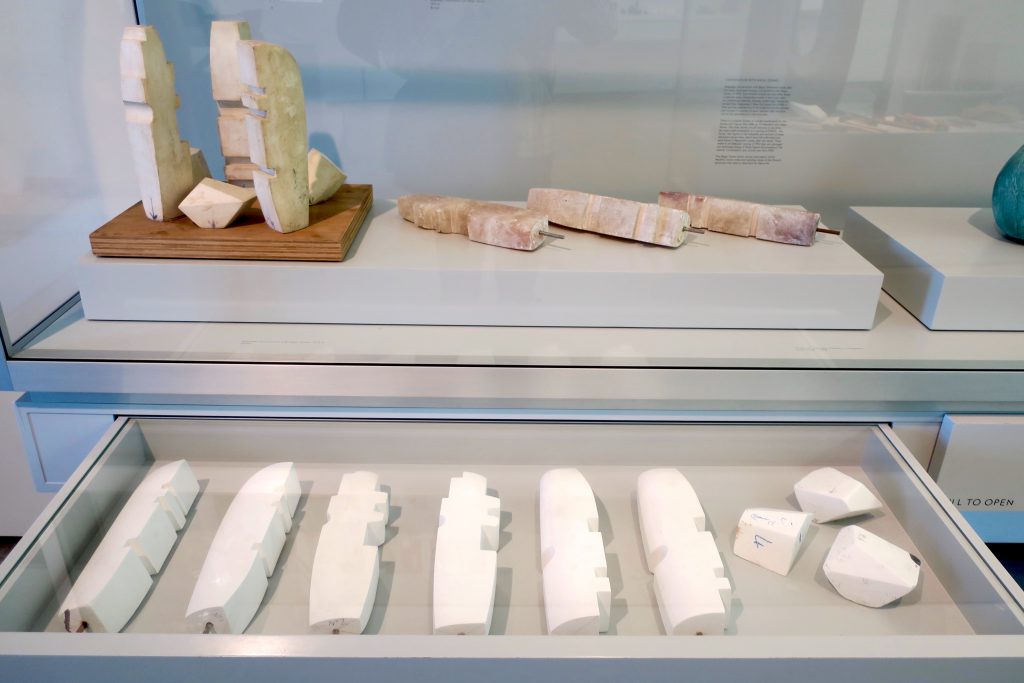 There are maquettes and models and drawers filled with inspirational artefacts, found objects, plaster casts and tools from her studio, all given in memoriam to the museum by Barbara Hepworth's family.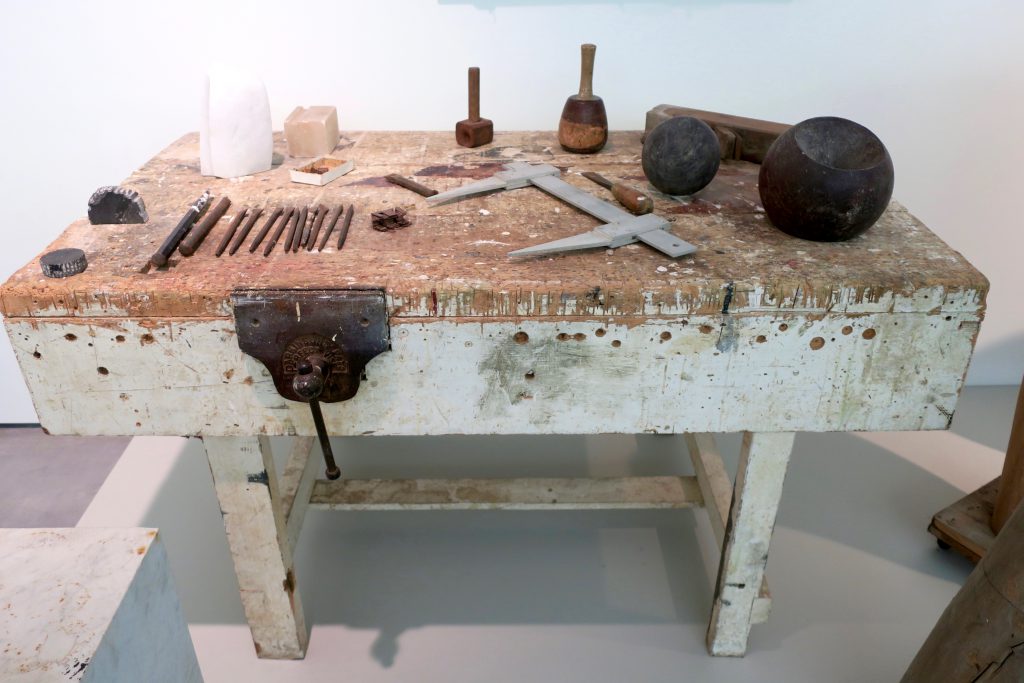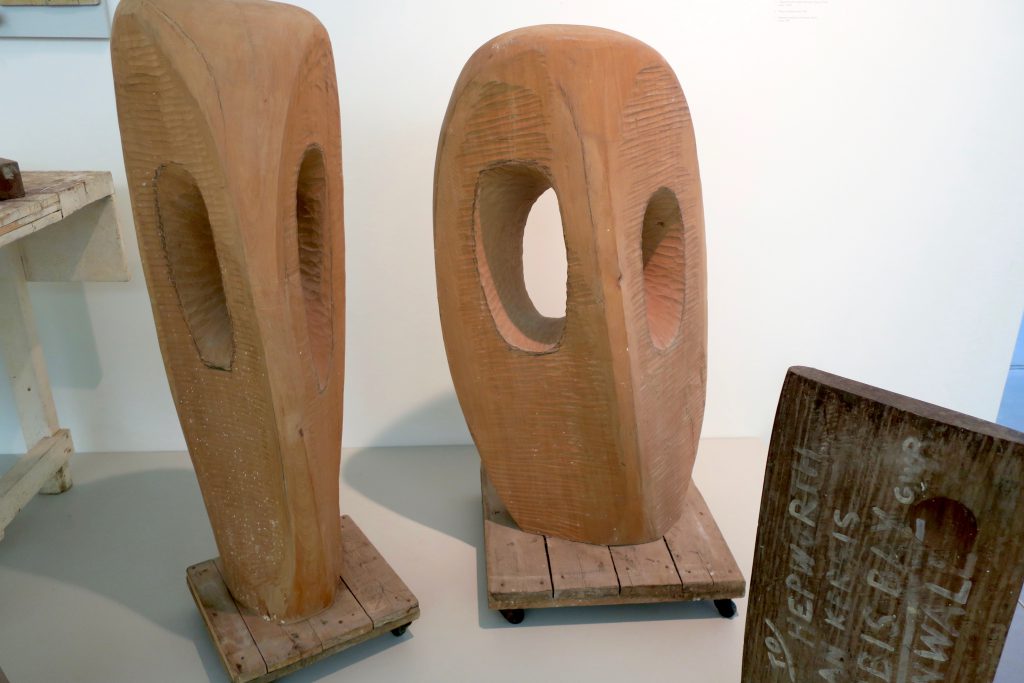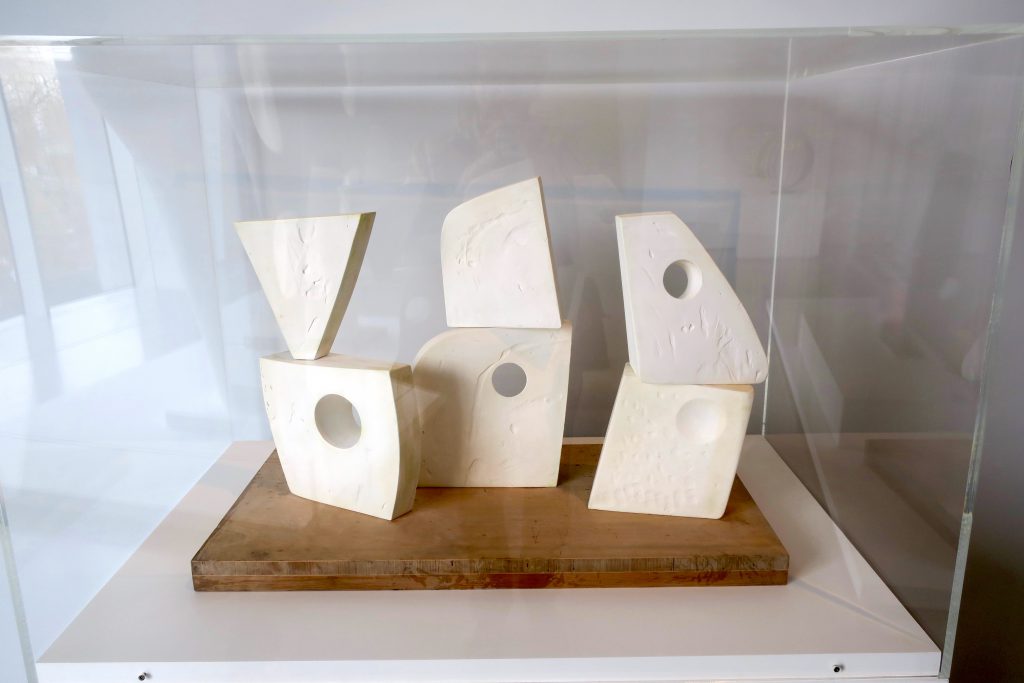 Barbara Hepworth (1903-1975)
Six Forms (2 x 3), 1968
Plaster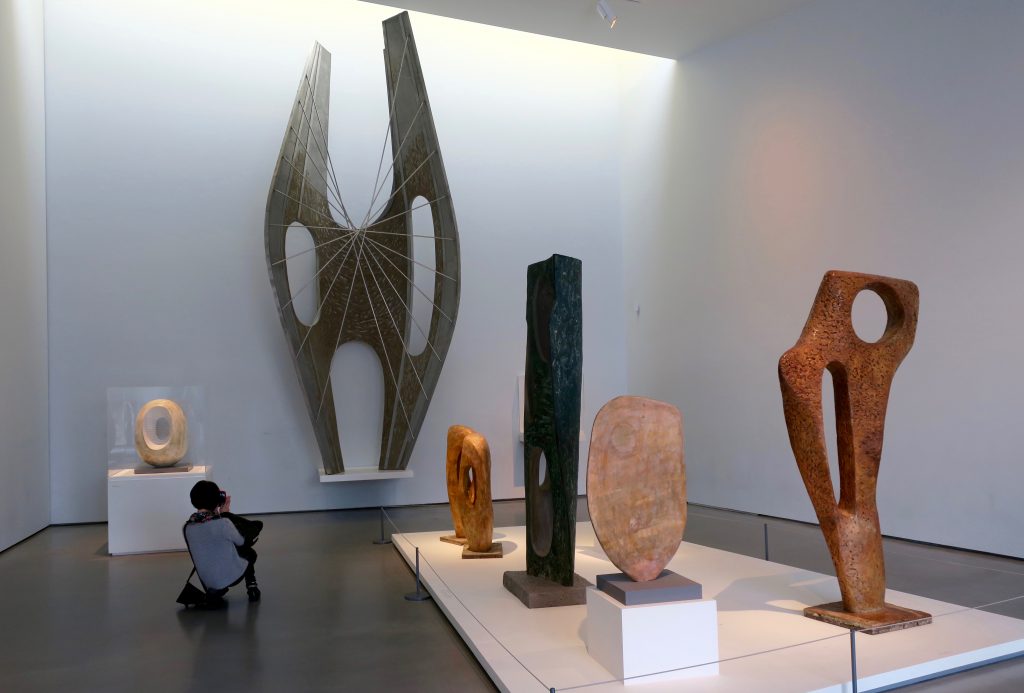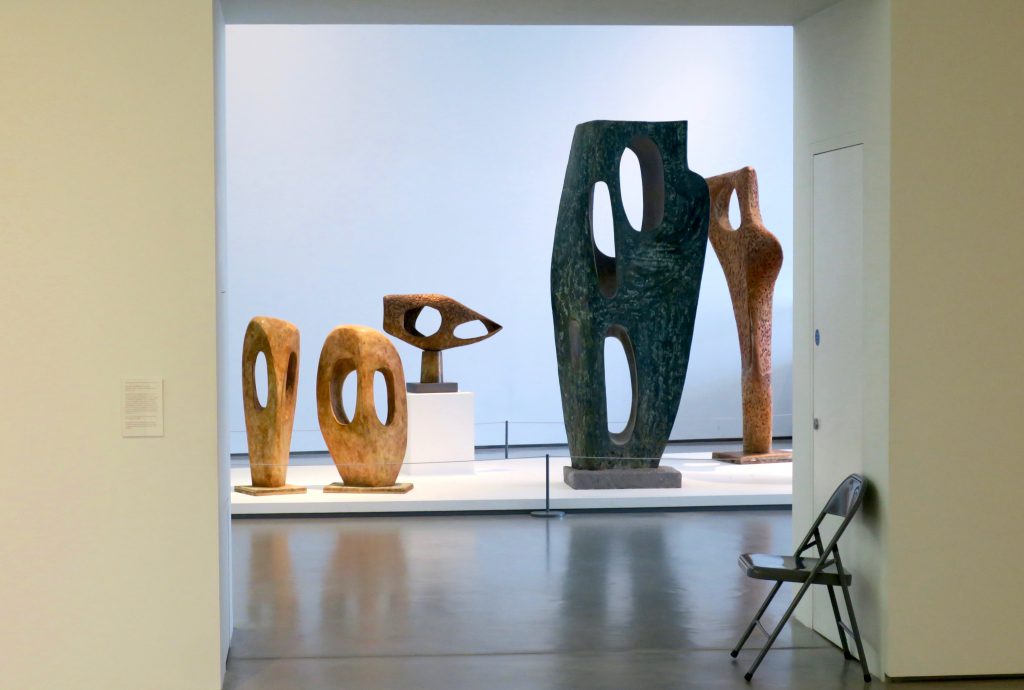 ※
※
It's a great museum with a great collection and I think Mum would have enjoyed it too, though she'd probably want to touch as well as look and maybe put one in her handbag for later. Twenty years ago at the Barbara Hepworth Museum & Sculpture Garden in St Ives, she liked it so much she wanted to take home one of the smaller sculptures, to grow it in her garden into a bigger and better Barbara H.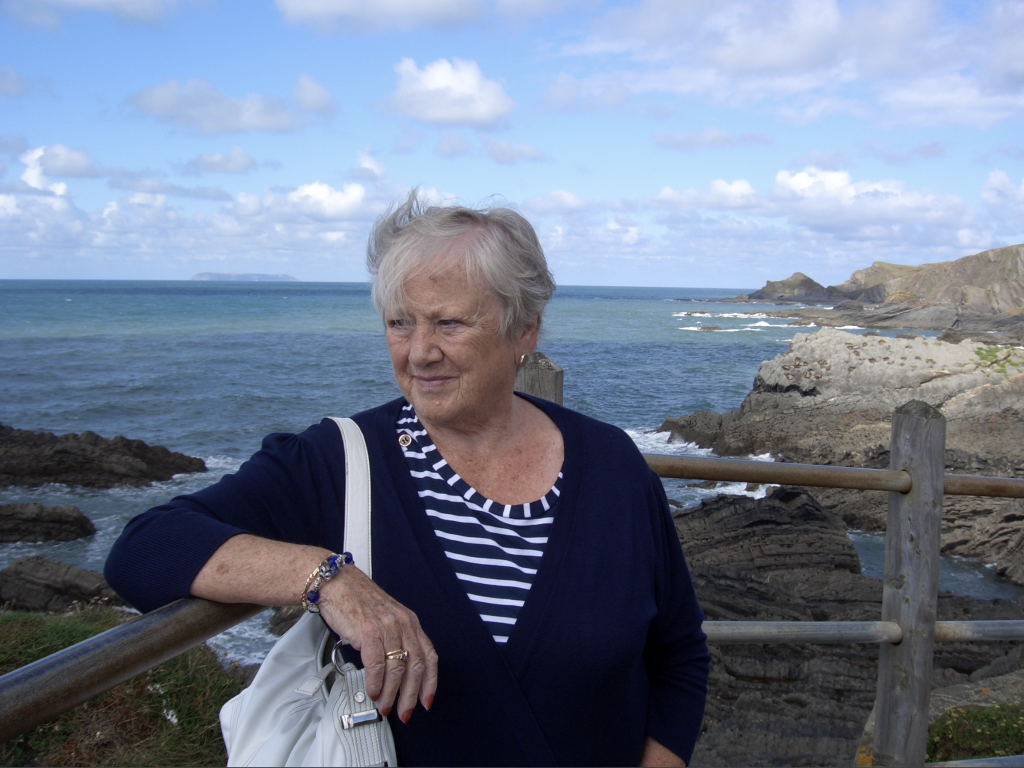 Barbara Hamer
27 Nov 1931 – 25 Jan 2020