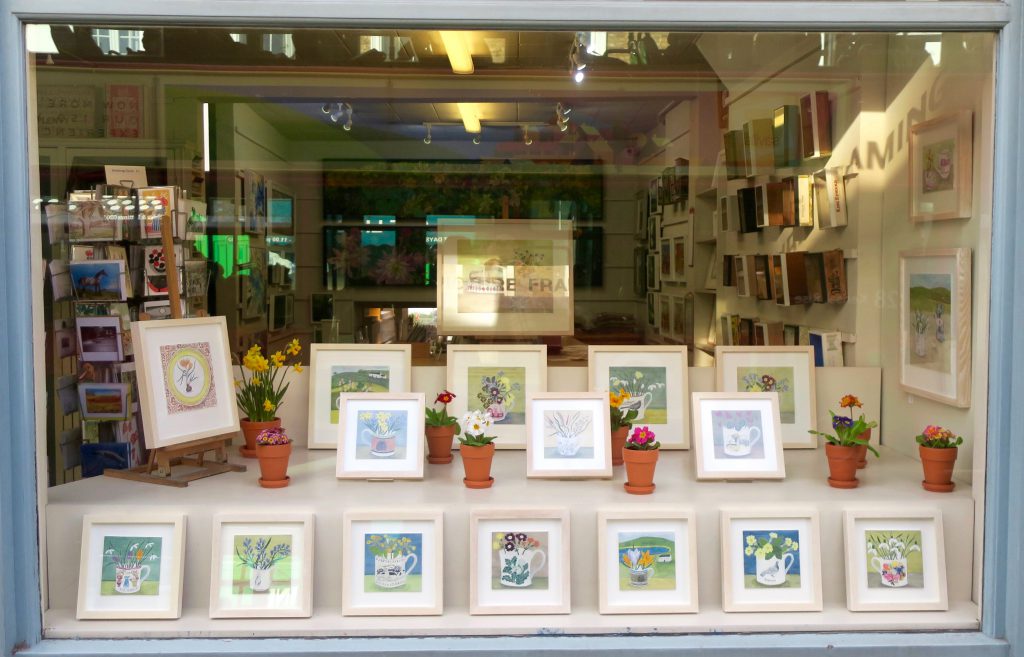 For March we've got a wonderful new window display of paintings by Debbie George, a garden of spring flowers to enliven these grey, wet days. We're hoping they'll work their magic and inspire the sun to shine again, and transform our winter weary street with a carnival of colourful new life.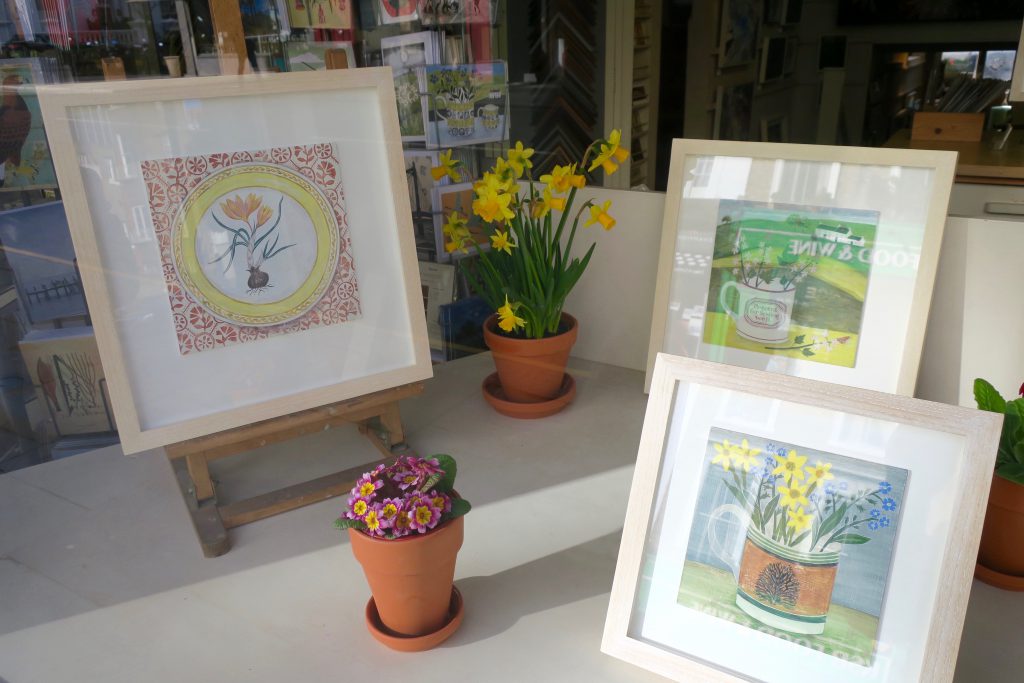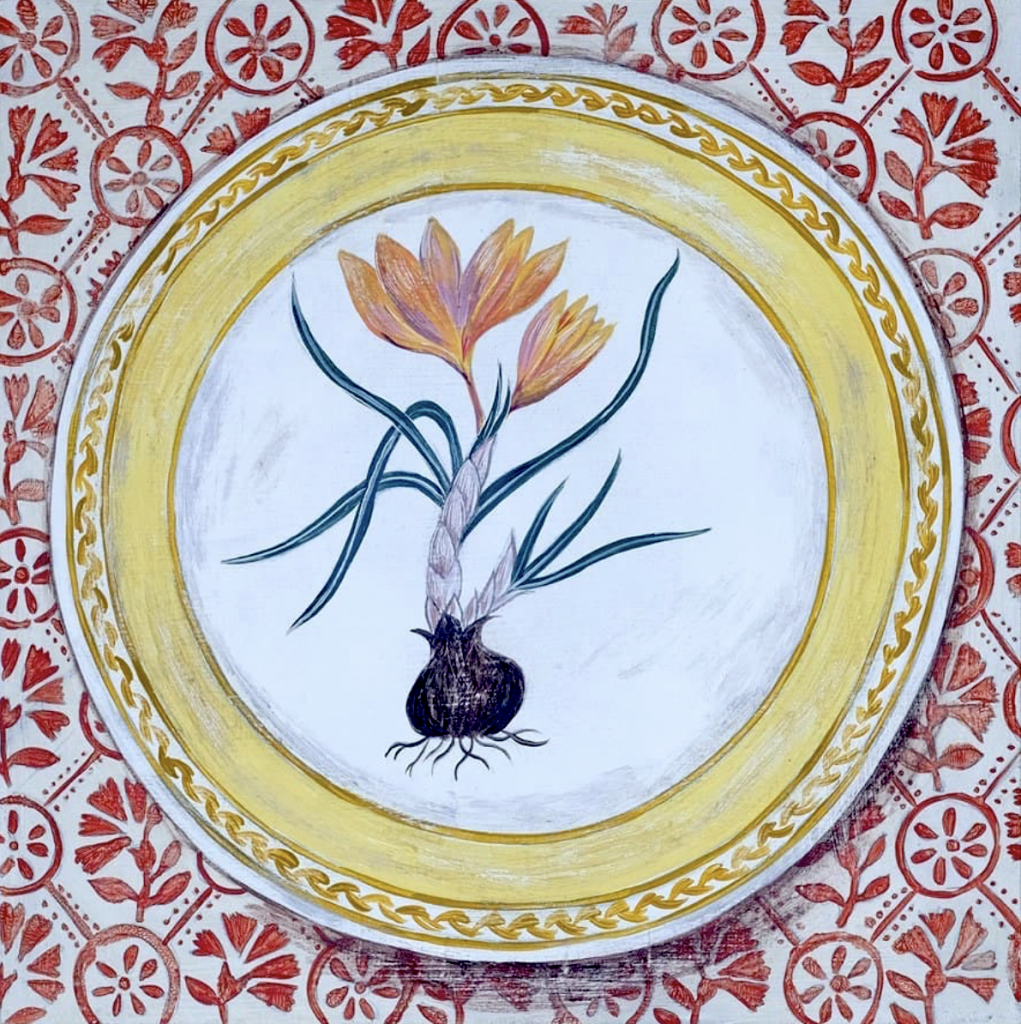 Kettle's Yard Plate with Crocus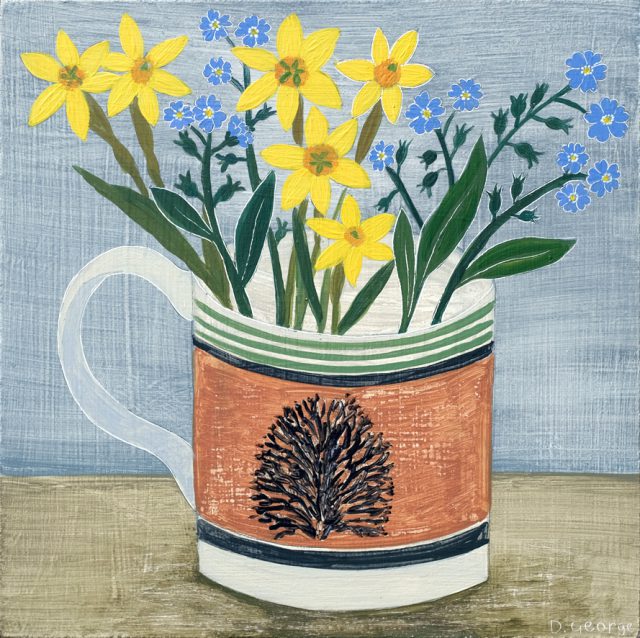 Mocha Ware Cup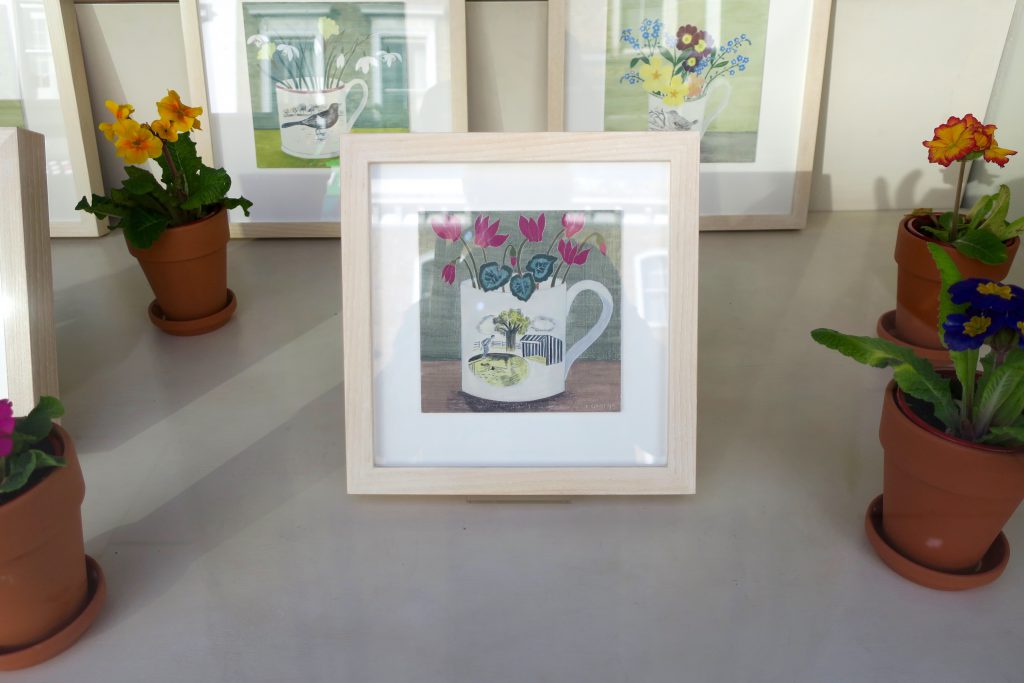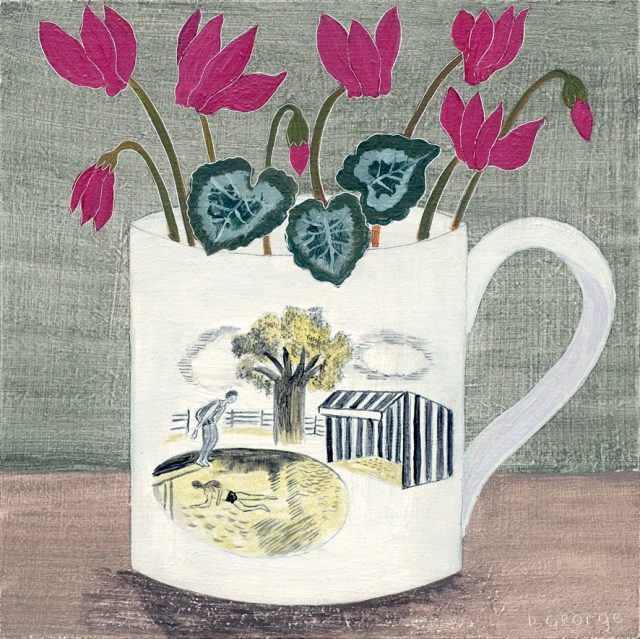 Ravilious Cup & Cyclamen
My inspiration comes from my vast collection of ceramics, which are mainly vintage or antique and are often childhood pieces. My love of ceramics comes through mainly, along with flowers and the landscapes of Scotland and Cornwall. I also get my inspiration from my garden. I especially love the flowers in springtime, my garden is definitely a spring garden with Snowdrops, Primroses, Tulips, Cowslips, Auriculas etc. I also draw the landscape on holidays, so sometimes those landscapes appear in the distance in my paintings.
Debbie George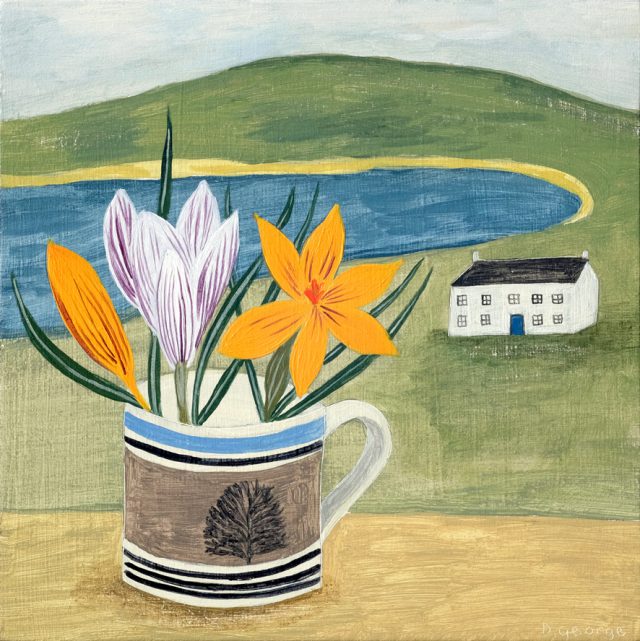 Crocus by the Sea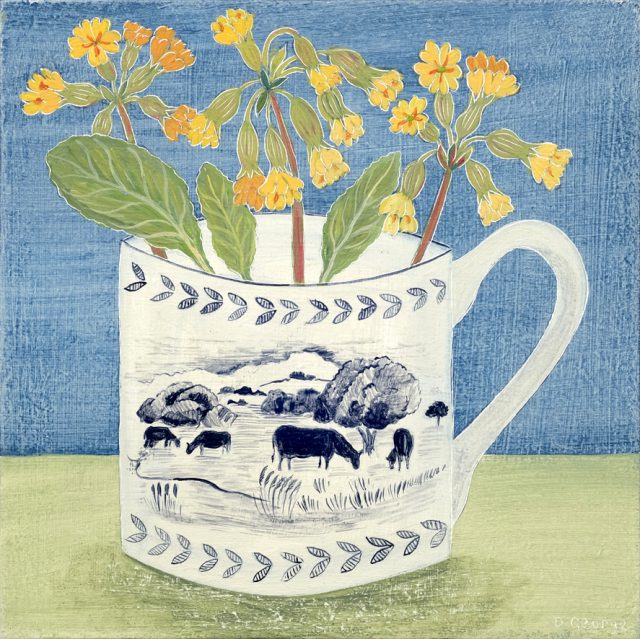 Dairy Cup & Cowslips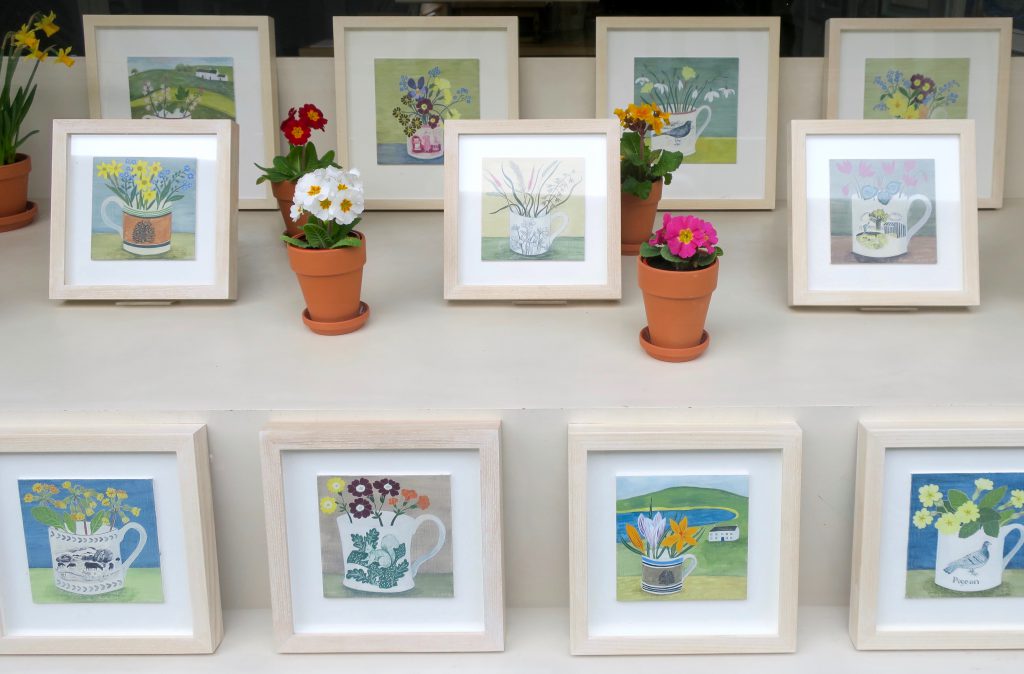 I paint to preserve the things that I believe to be beautiful, especially flowers which are transient and short lived, by painting them I get to enjoy them all year round. My favourite quote about painting flowers is by Winifred Nicholson – "I like painting flowers – I have tried to paint many things in many different ways, but my paint brush always gives a tremor of pleasure when I let it paint a flower."
Debbie George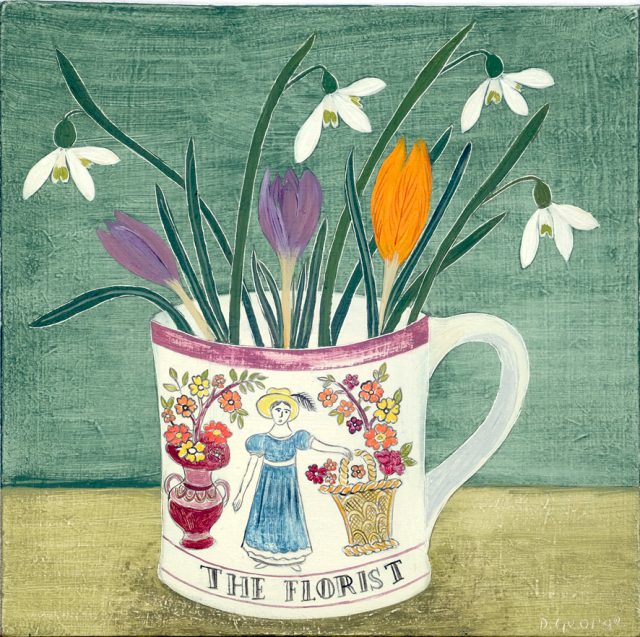 Florist Cup & Spring Flowers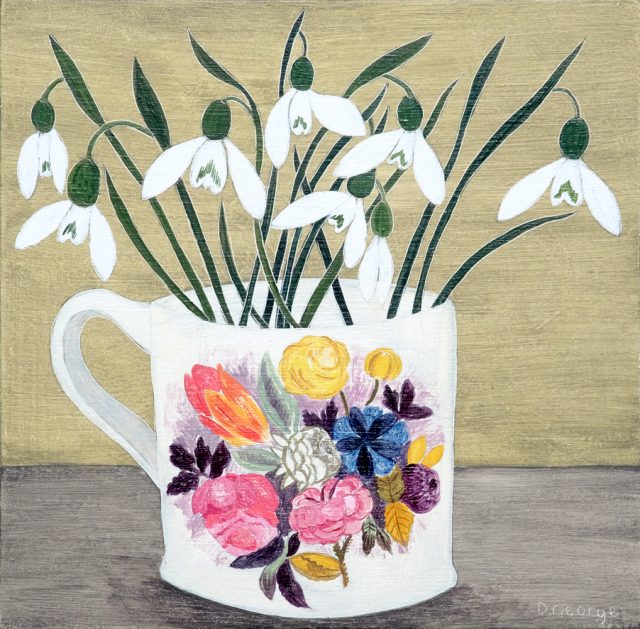 Norfolk Cup & Snowdrops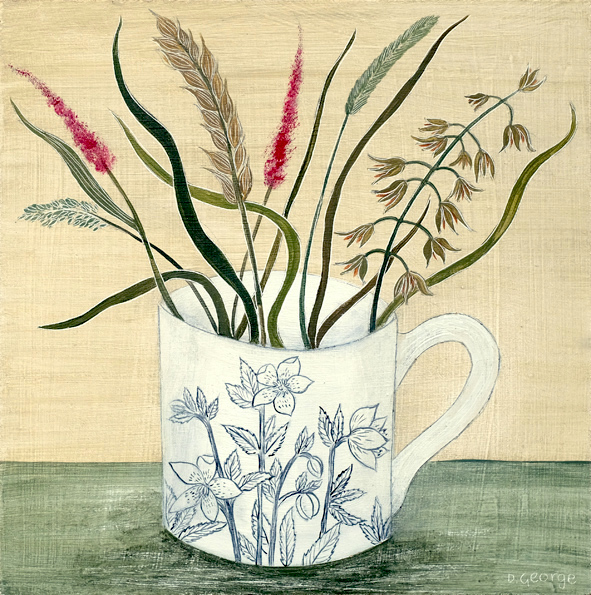 Hellebore Cup & Grasses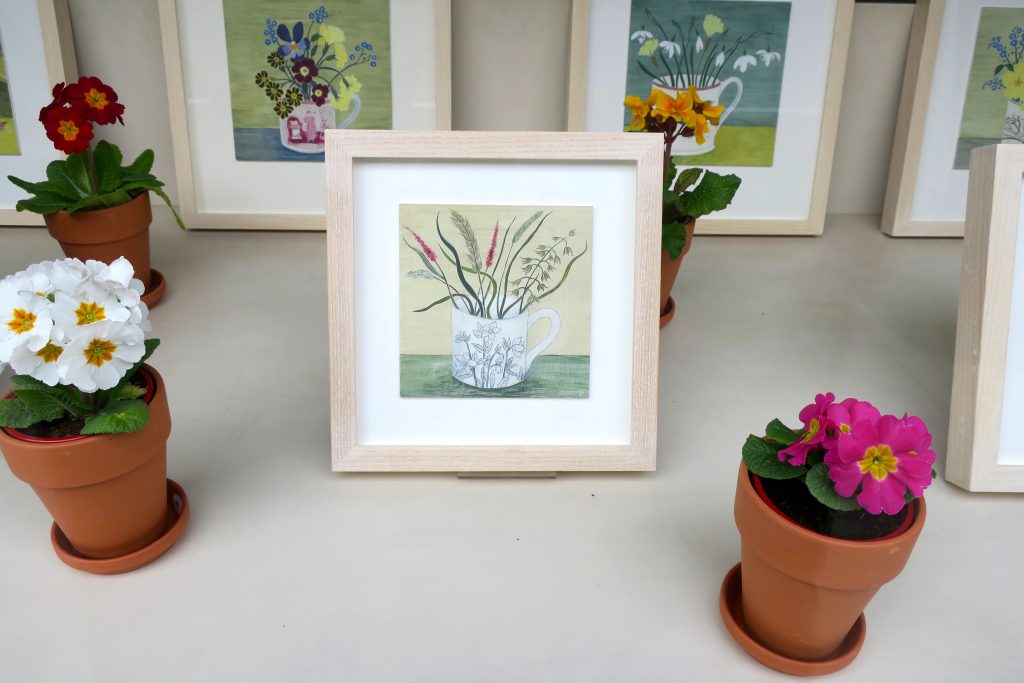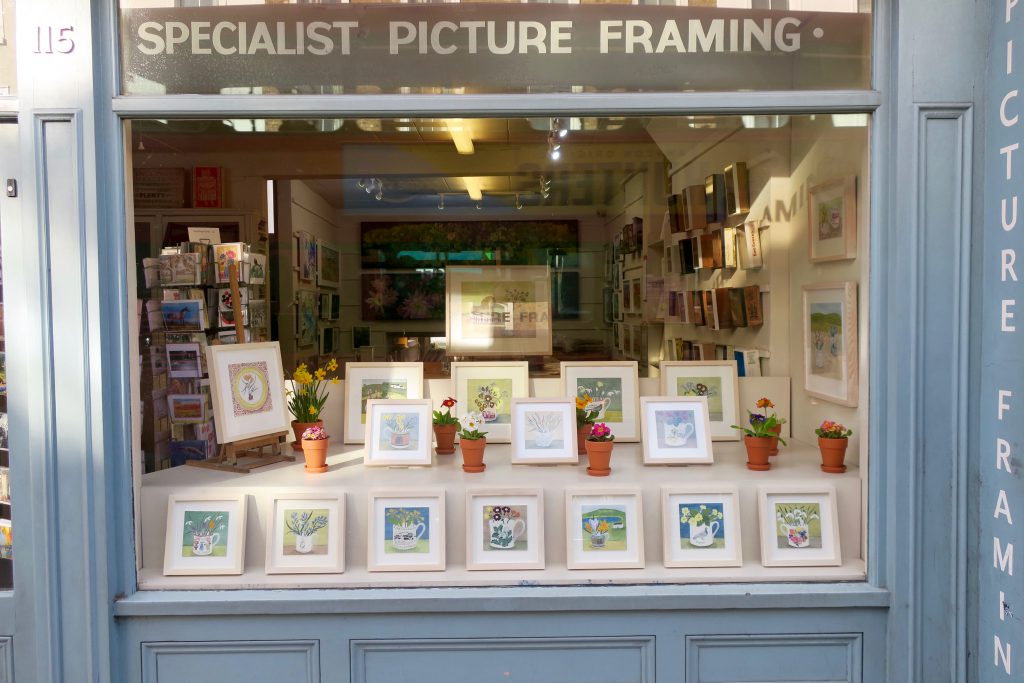 A Georgian garden on Kensington Church Street.
※
Debbie George / The Rowley Gallery