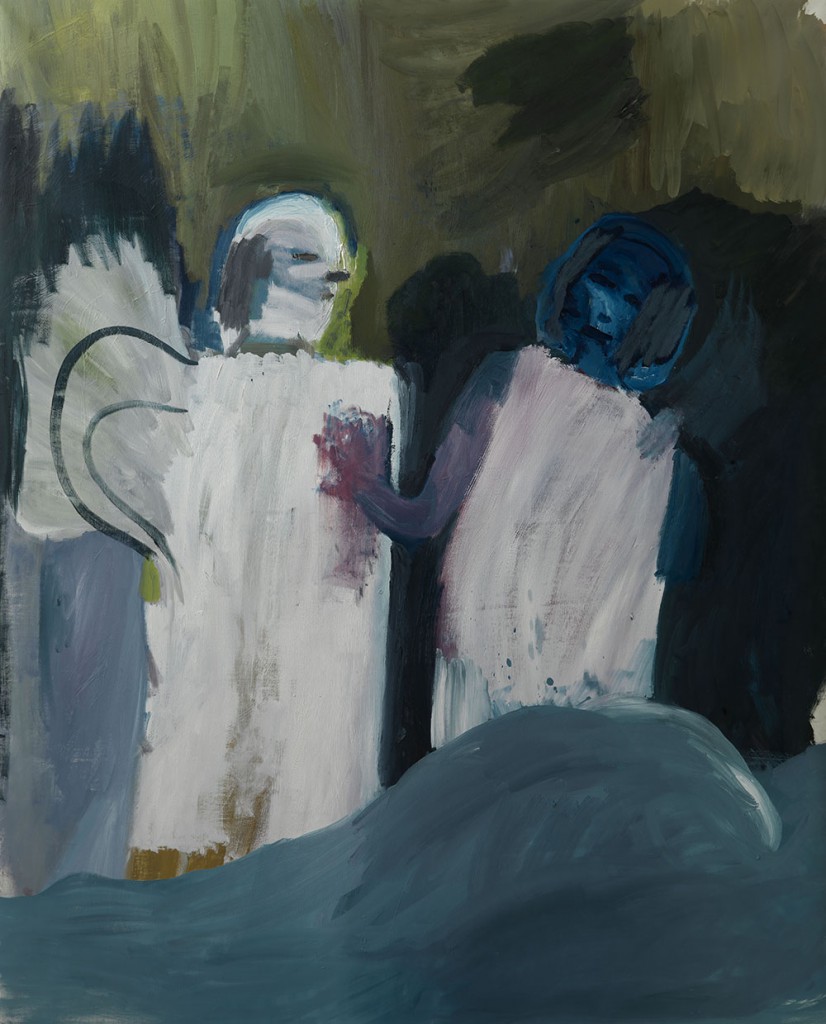 This press release just arrived:
AKT 1 | Nina Wisnia & Karolina Woolf
Exhibition Dates: 23.03.12 – 26.03.12
Private View: 22.03.12 from 6-9pm
Venue: 178 Walton Street, London, SW3 2JL
Karolina and Nina met in 2009 in London. From the outset an intense artistic dialogue began. Nina, a dancer and an artist; Karolina, a sculptor and university professor in Fine Art and Art Education; both accomplished in their respective fields. Nina as a highly trained draughtsman and many times published children's book author and illustrator; Karolina specialising in symbolic abstract sculpture and the communication of the theory of art and its practice; but each feeling a strong desire for a breakthrough, a change of direction.
Their work already shared a common theme and they were both striving to resolve the same challenge: how to best capture the expression of the body through the medium of dance. For both, Nina professionally for many years until injury took its toll on her body, and for Karolina as a dedicated amateur, dance is an important part of their lives. Their bodies in movement, they feel unfettered and joyful. But how to express this artistically?
Their epiphany came one evening at the Royal Opera House Lindbury Studio as they sat together watching a captivating performance of Goldberg: the Brandstrup Rojo Project. This work is a collaboration between arguably the most accomplished contemporary dancer and choreographer, set to the overwhelming accompaniment of Bach's Goldberg Variations. Aptly enough, the action takes place in a rehearsal studio into which seven dancers come each day, curling their bodies around the door, following a ritualistic pattern of behaviour. Tamara Rojo, described as 'a dancer with a unique ability to make the liquid art of movement look like sculpted air' fired their imagination and sealed the birth of AKT 1.
They both realised that they needed to go beyond what they had already mastered. For Nina, this meant tearing herself away from small format worked drawings and illustrations into the untested unruly realm of painting – on a large scale. For Karolina, she knew that she also had to broach that which she had tried to resolve intellectualy – the merits of figurative versus abstract expression. She knew that the symbolic abstraction of her existing work had become a straitjacket stifling not illucidating the power of the human body in movement. Expression through the figurative beckoned with its promise of release.
The resulting body of work has a synergy in spite of the difference in scale and medium. Nina's paintings harness the vividness of colours felt, of the warm blood and emotions in the dancers' bodies. Karolina's small intense groups of dancers come together on a large slate stage, separated by the cracks in the stone. Seen together these figures create a sea of movement as if a whole company of dancers, each rehearsing a different scene, have come together on one enormous stage.
The stage is an important element in both women's works. Karolina's austere black slate elevates and unifies her small, sometimes contorted, sometimes elegant, sometimes fallen figures. Cast in bronze or left in painted clay, their small bodies reflect the complexity of life's stage. Nina's canvases act as a meeting place for her passionate figures, an open stage where characters react to and communicate with each other. They feel each other's emotions and react to each other's bodily expressions, vitalised by moving memories of Mats Ek's transformation of the commonplace into the universal language of dance.
Claire Mander 2012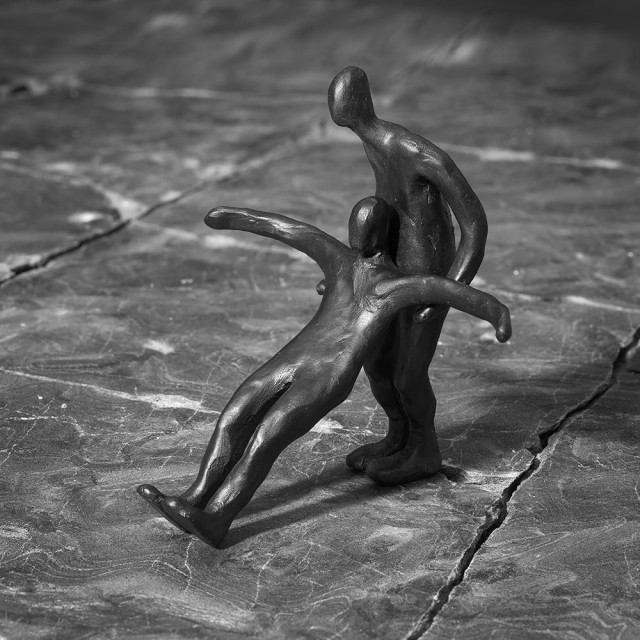 For more information click here.