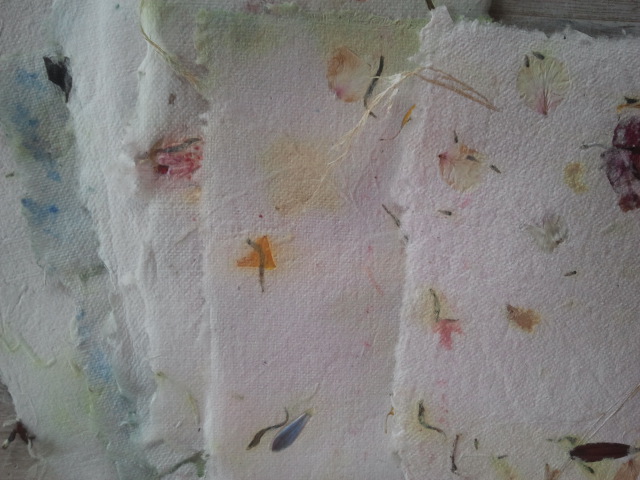 At this time of year, when the almond blossom is in full bloom and it's often windy my terrace gets covered with blossom and I like to incorporate it into my papermaking process.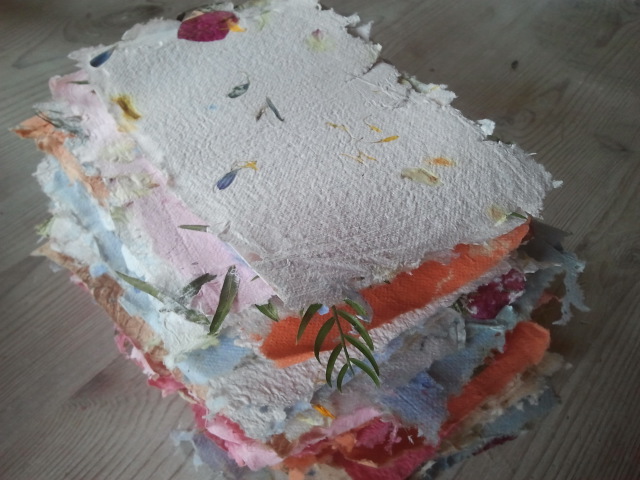 I've been making my own paper for years, since I attended an excursion from art college in London to Maureen Richardson's papermaking workshop. Her studio was filled with plants and fibres, huge vats of murky water, paper drying, and dry sheets of the most interesting and beautiful papers I'd ever seen. I bought a little instruction booklet from her and from that day on I began my own experiments with paper.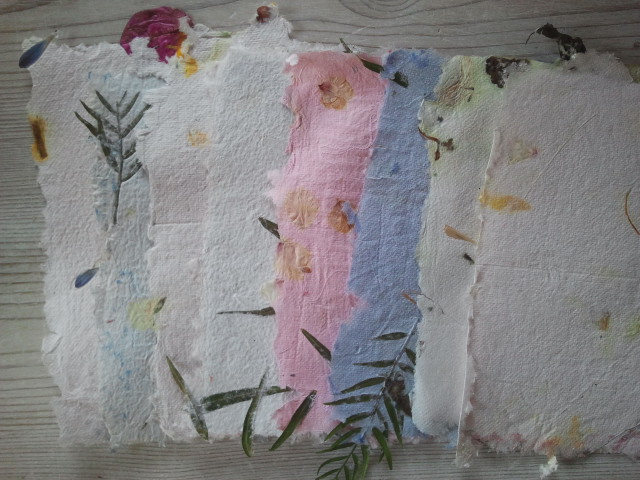 At college I wanted to achieve a certain feeling, so I was recycling paper and embedding rice and scrims in it, then making loose-leaf book pages, which I screen-printed on, and hanging sculptures, which worked well with natural light coming through the pages. This lead to working with The Movingstage Marionette Company in London (it's a puppet theatre on a barge on the Thames). I was commissioned to make their backdrops out of my handmade paper scrims for their production of a play by Howard Barker. Since then I have taught papermaking as a mixed media project here in Spain, and in Moscow, to all ages. For myself I break down local plants such as bamboo, avocado leaves, rushes and banana leaves; I add petals, leaves, threads and fabric, herbs and spices to colour and add texture; I dye it and emboss it. Recycling and re-using offcuts from my studio, breaking them down into a mulch with water and a liquidizer, then in its wet form adding whatever I like, and recreating my own unique papers with the help of a mesh on a frame, which catches the paper pulp and separates it from the bulk of the water. Then you continue to squeeze out water and air dry it.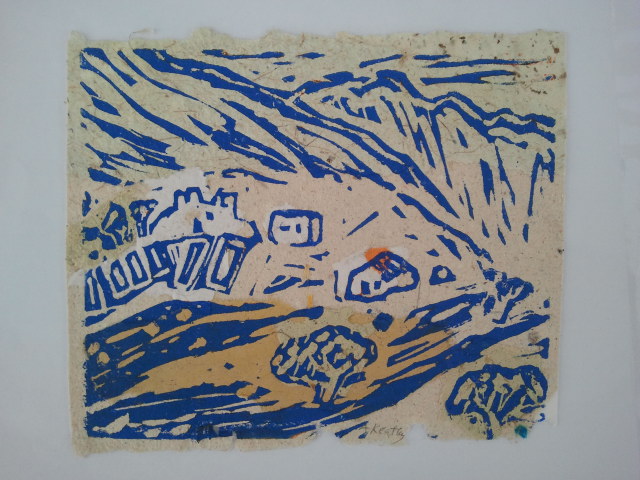 I am always searching for ways to use my paper. I still make books and I like printing on it. The papers have a lot of texture, their characteristic ragged edges, and for me add what I often find lacks in linocut printmaking, giving the resulting piece a more natural feel. Each print is a one-off monoprint and I can experiment and layer the papers, working with it in a similar way as when I paint.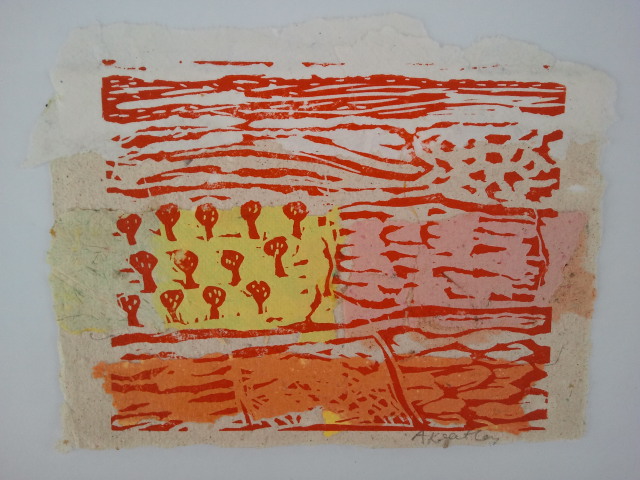 Paper, in its mulchy, wet form has an appeal to almost everyone. It's messy and water gets everywhere, so it's ideal to make outside in the hot sun. Obviously the type of paper and plants you choose will affect the quality and outcome of your final piece. Recently Maureen Richardson has suggested that acid-free mountboard makes a great base for making paper, no shortage at the gallery I suspect. Having said that, in Moscow in 1993 we didn't have this luxury and the students used a lot of old newspapers, or whatever they could find, with incredibly creative results.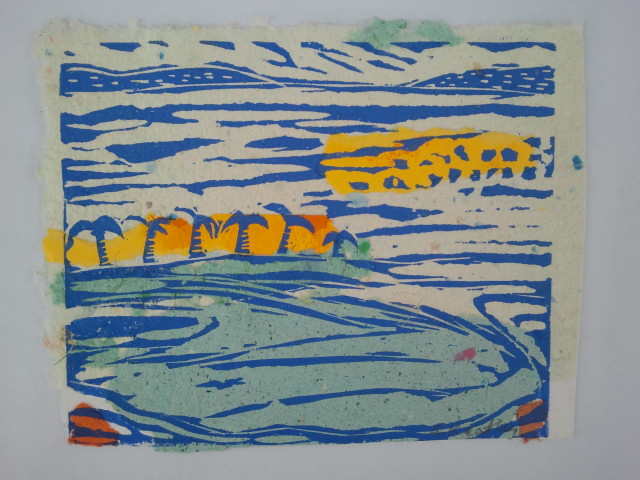 There is something wonderful about holding in your hand a beautiful sheet of handmade paper, which has materialised from paper and plants you would normally think of as unusable or disposable. And of course, it's a natural thing for any artist to want to use some paper at some point, isn't it?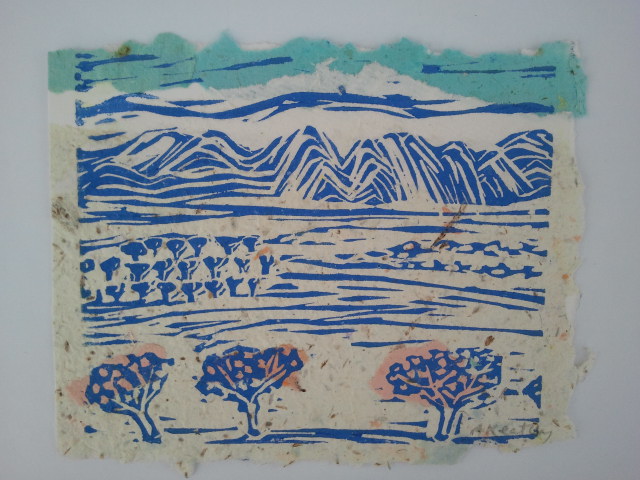 Annabel Keatley / The Rowley Gallery