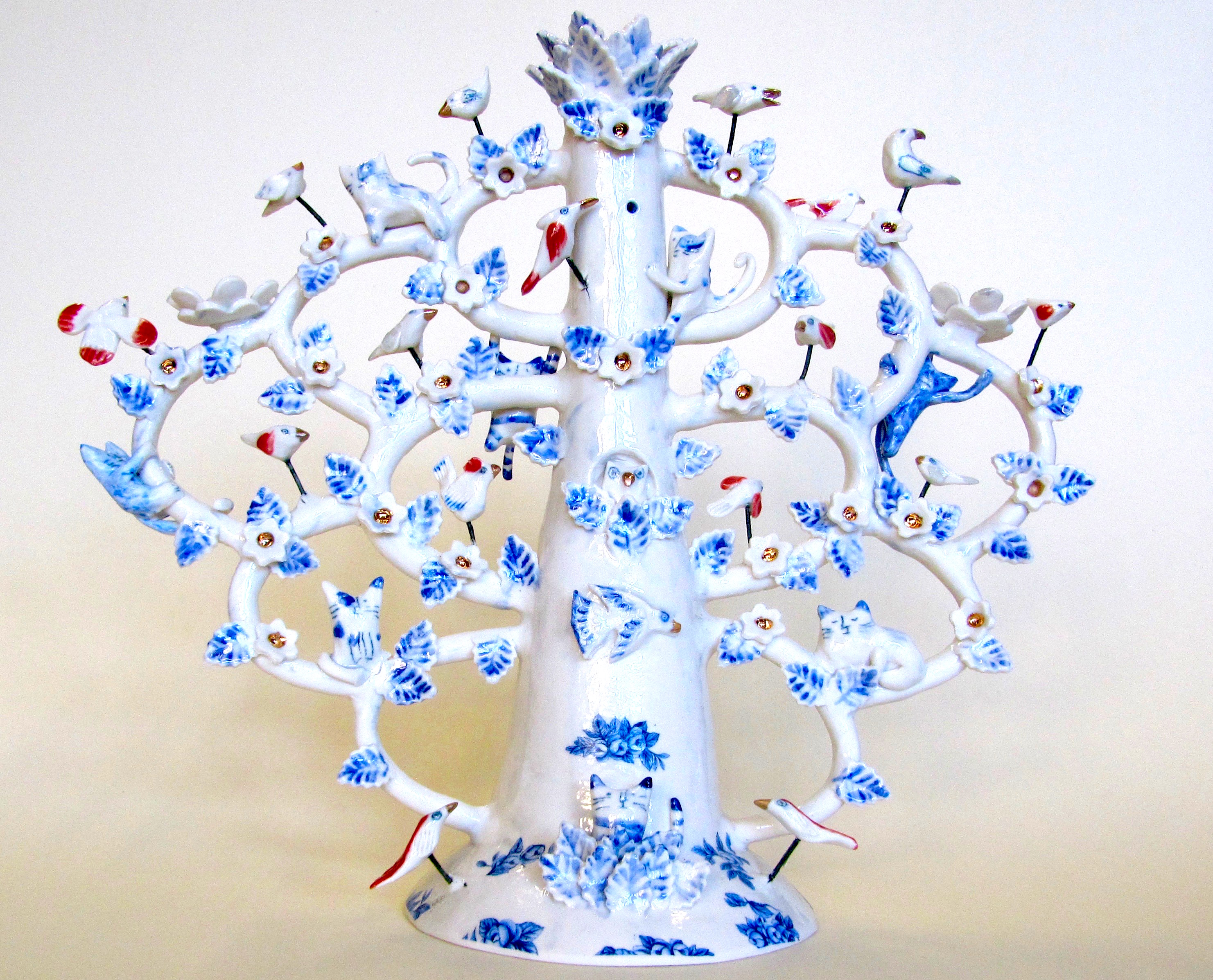 This Tree of Life by Jazmin Velasco is a variation on the traditional Árbol de la Vida from Puebla and Metepec in her native Mexico. Rather than depicting the more usual biblical story of creation, Jazmin has chosen to illustrate her own version of the Garden of Eden, with cats and birds in harmony.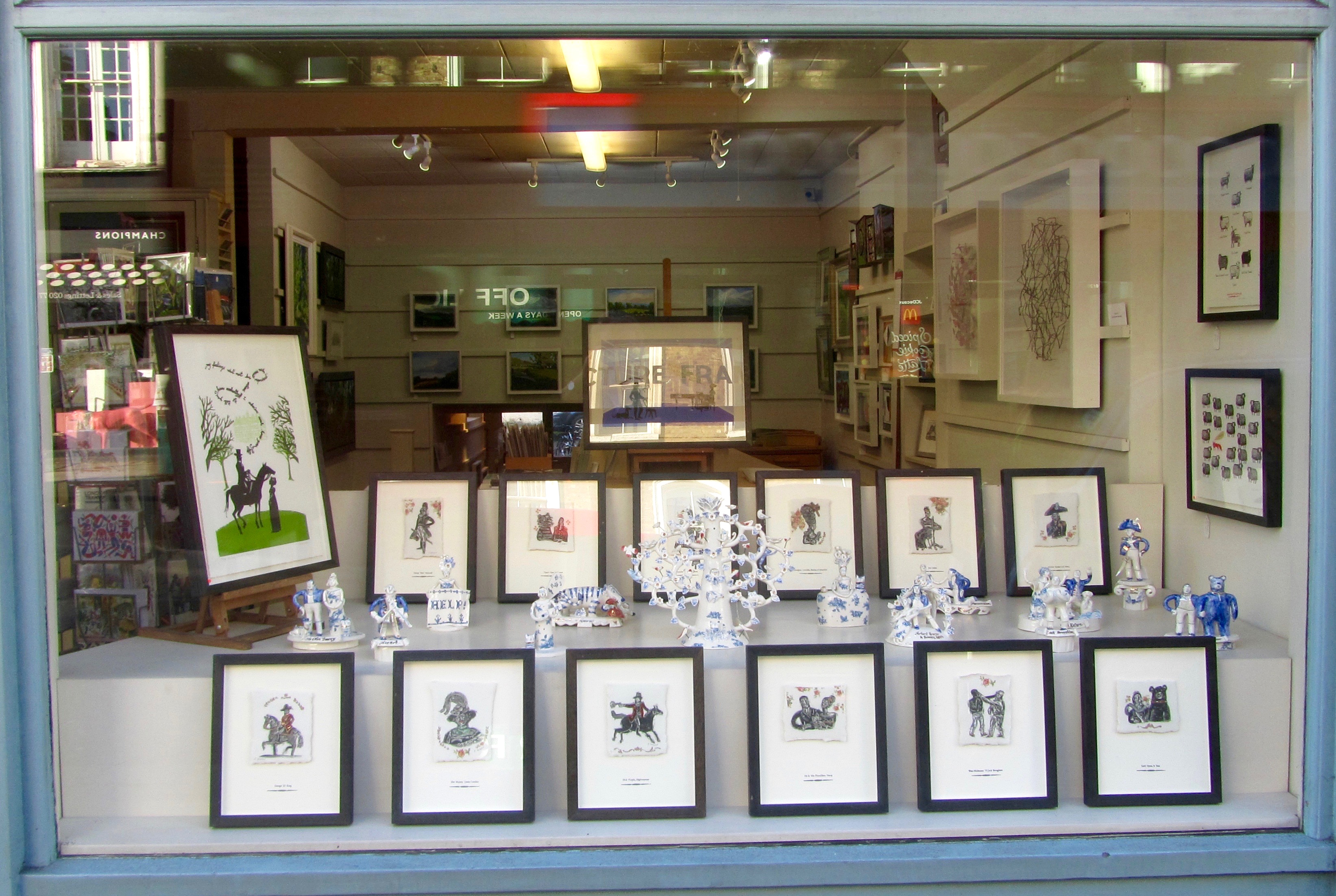 It's just one of many porcelain figures presently on display in The Rowley Gallery window.
There are also linocuts and, for the first time, Jazmin has made a suite of engravings
on porcelain plaques, celebrating many of her favourite Georgian heroes and heroines.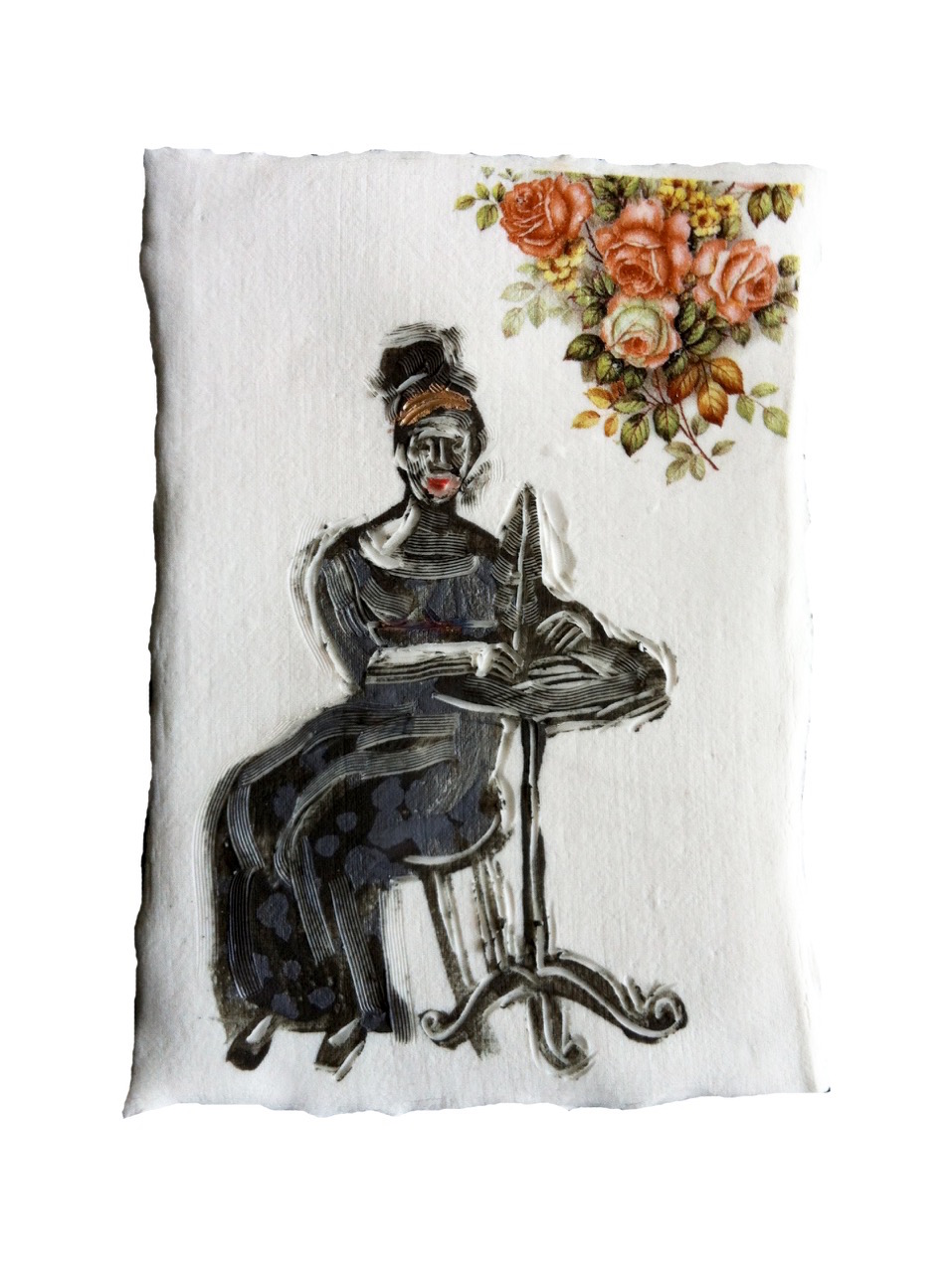 Jane Austen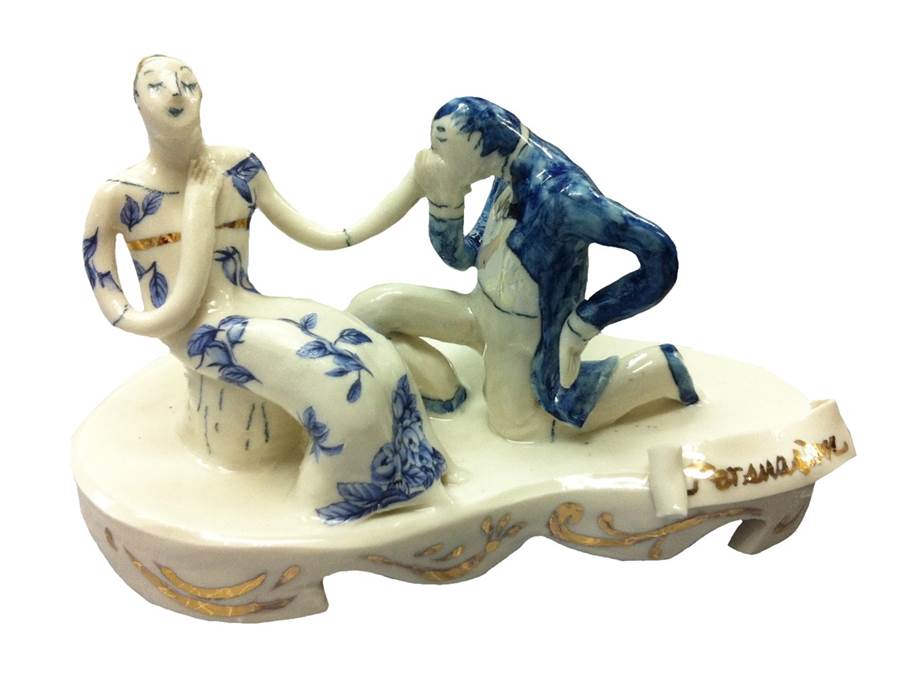 Persuasion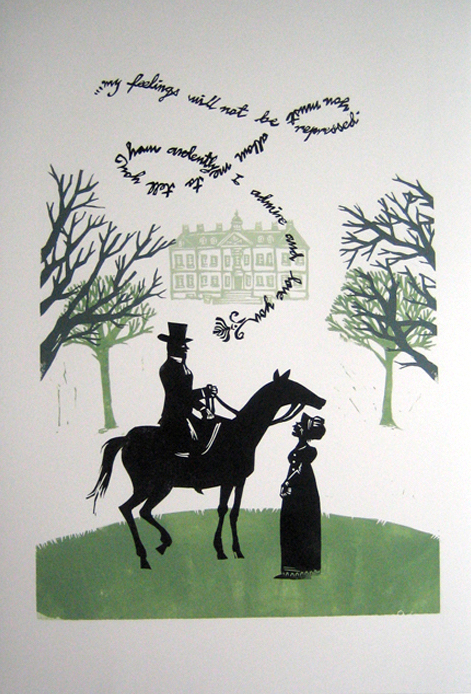 Mr Darcy Loves Miss Elizabeth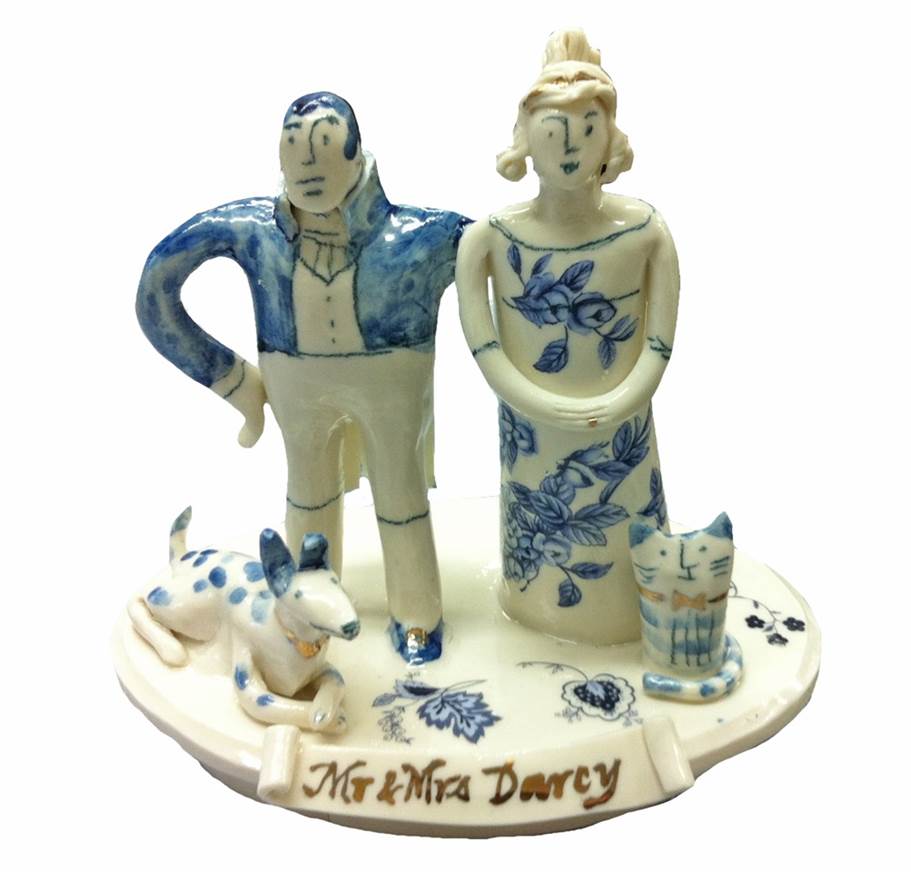 Mr & Mrs Darcy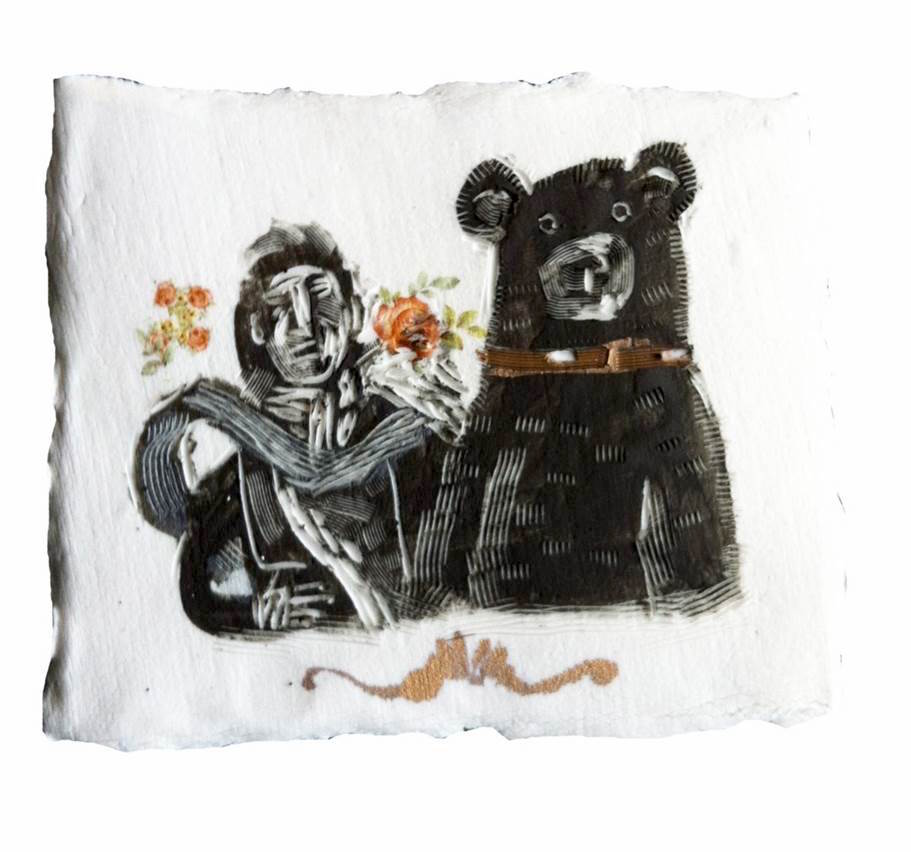 Lord Byron & Bear
Lord Byron & Bear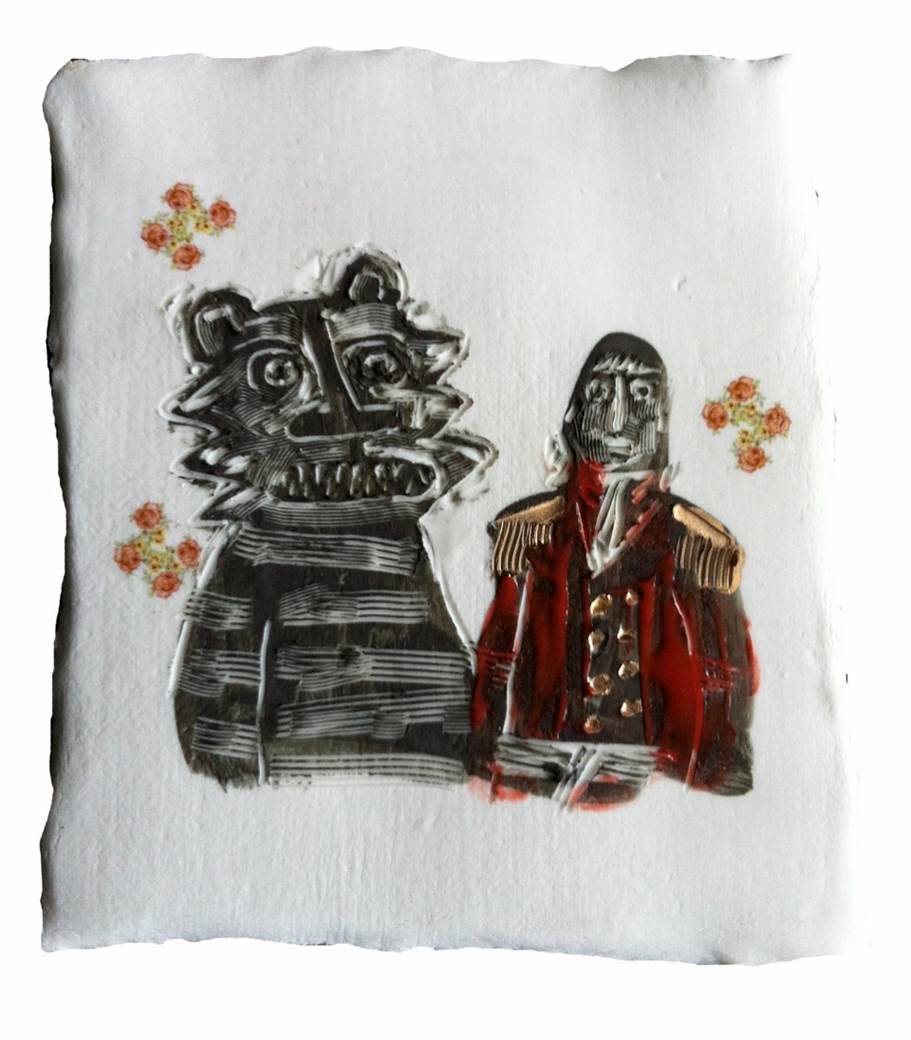 Tipoo's Tiger & Munrow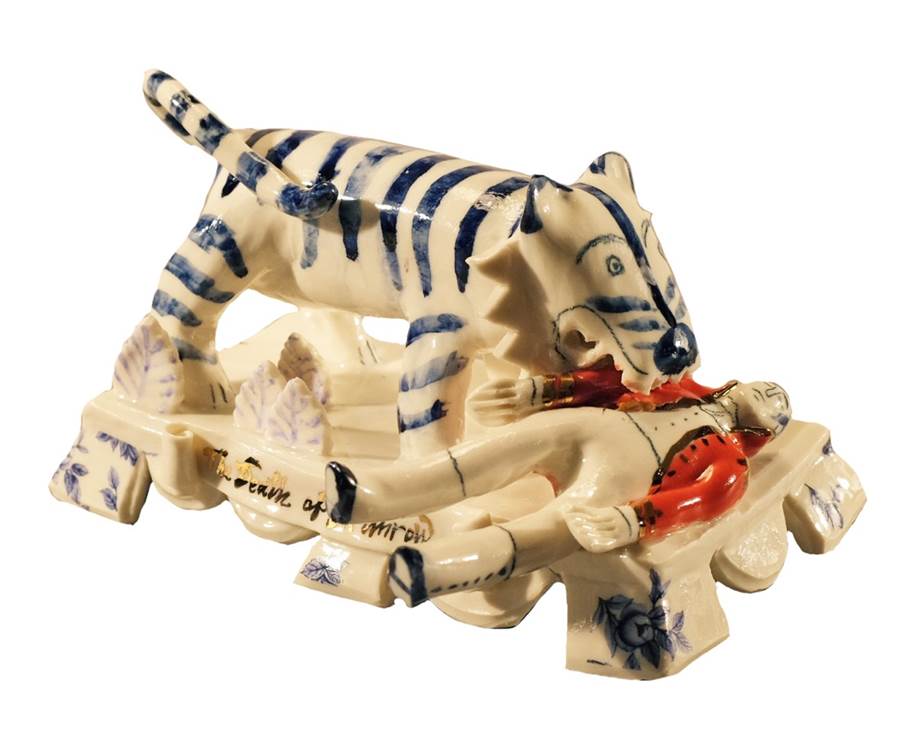 The Death of Munrow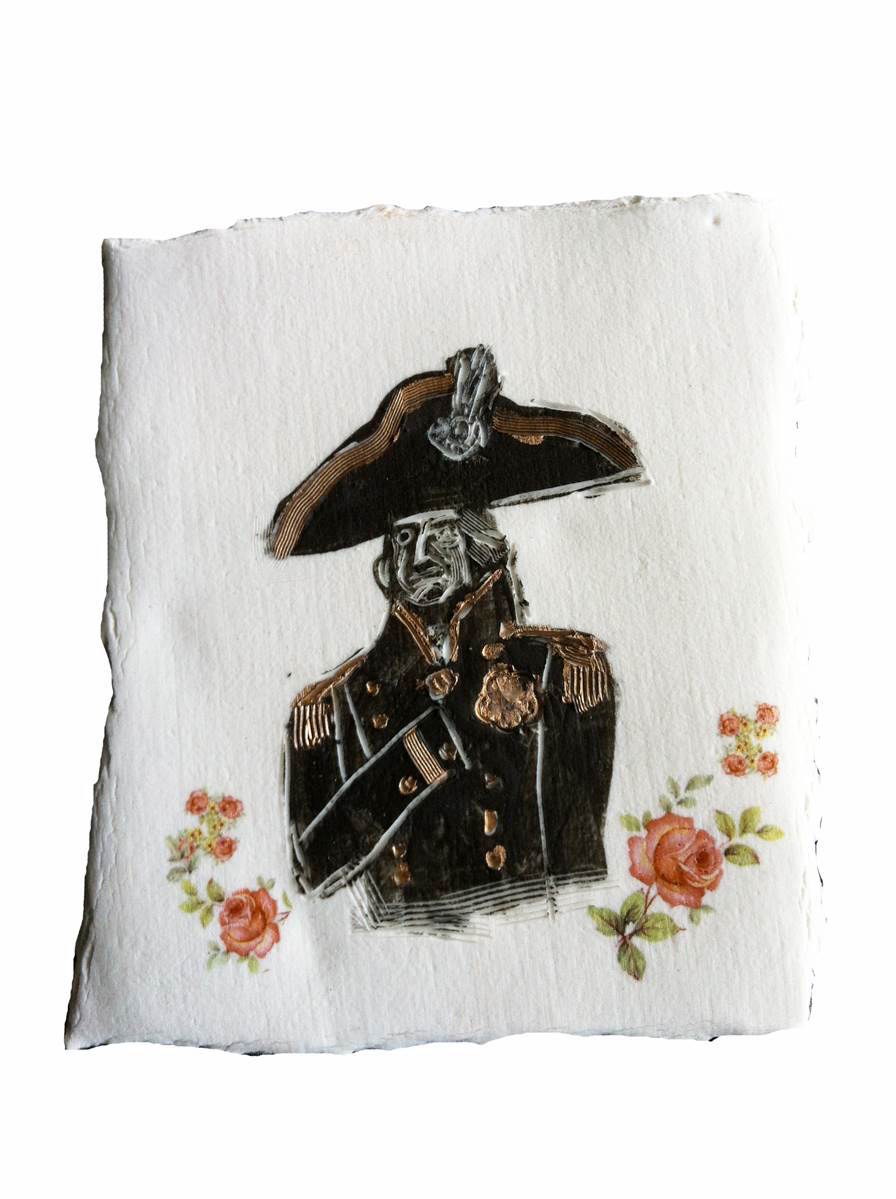 Admiral Horatio Lord Nelson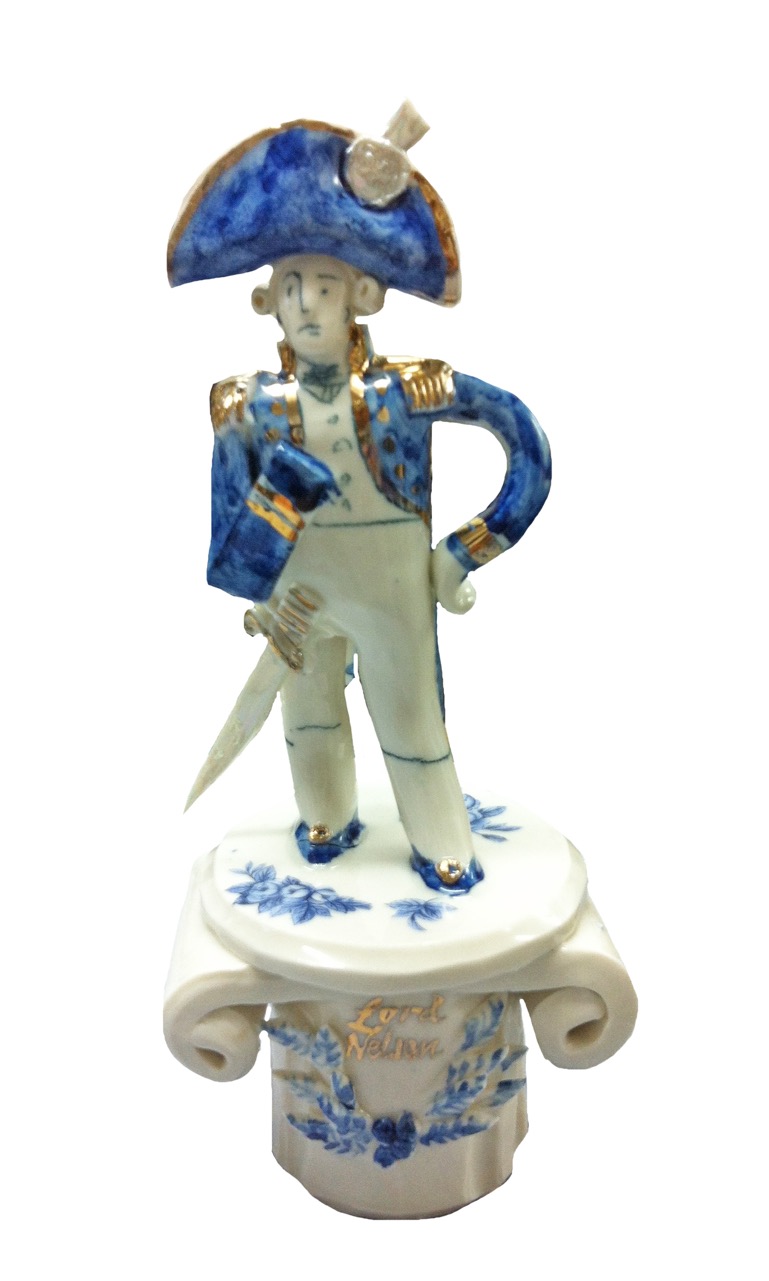 Lord Nelson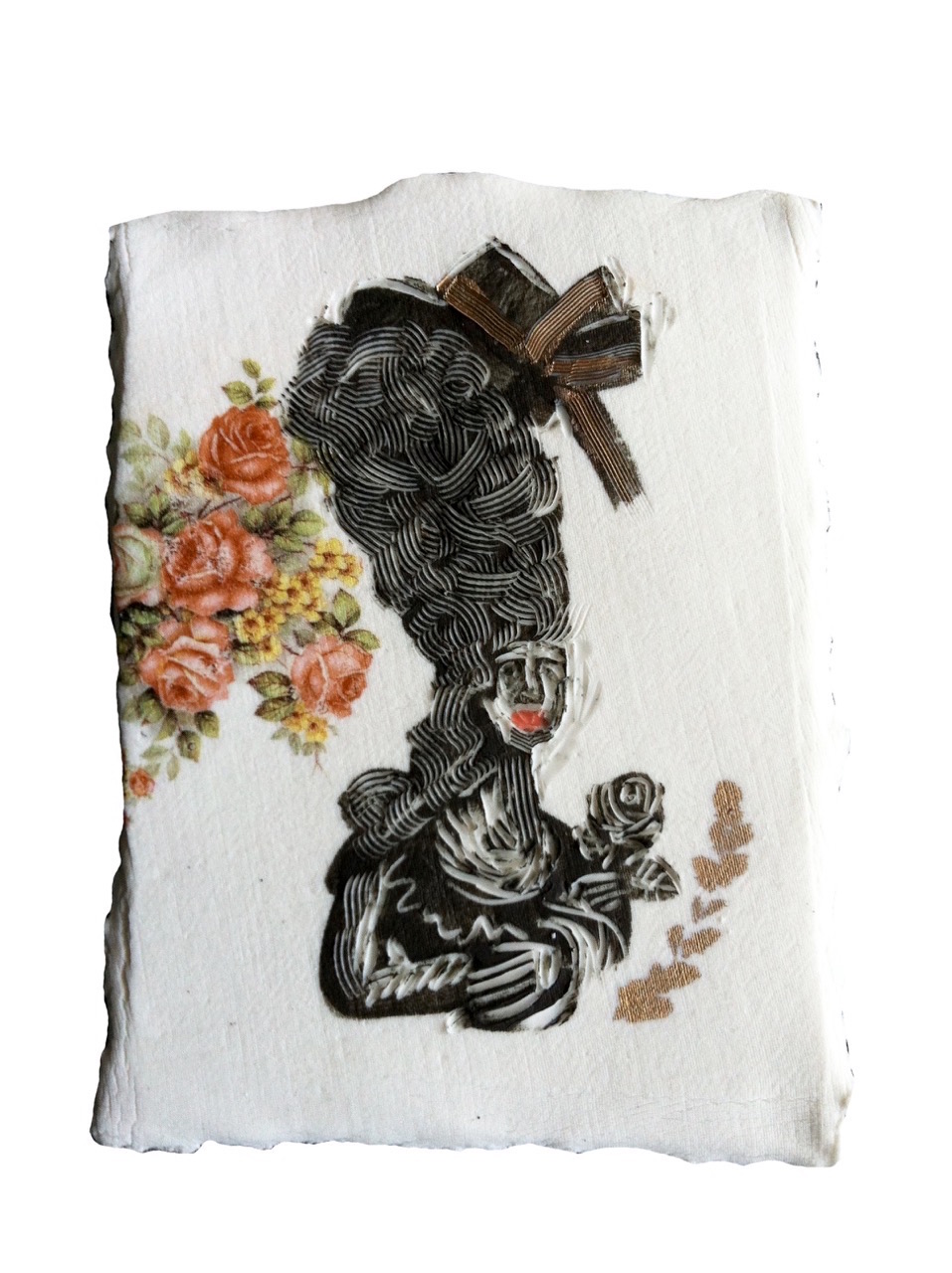 Georgiana Cavendish, Duchess of Devonshire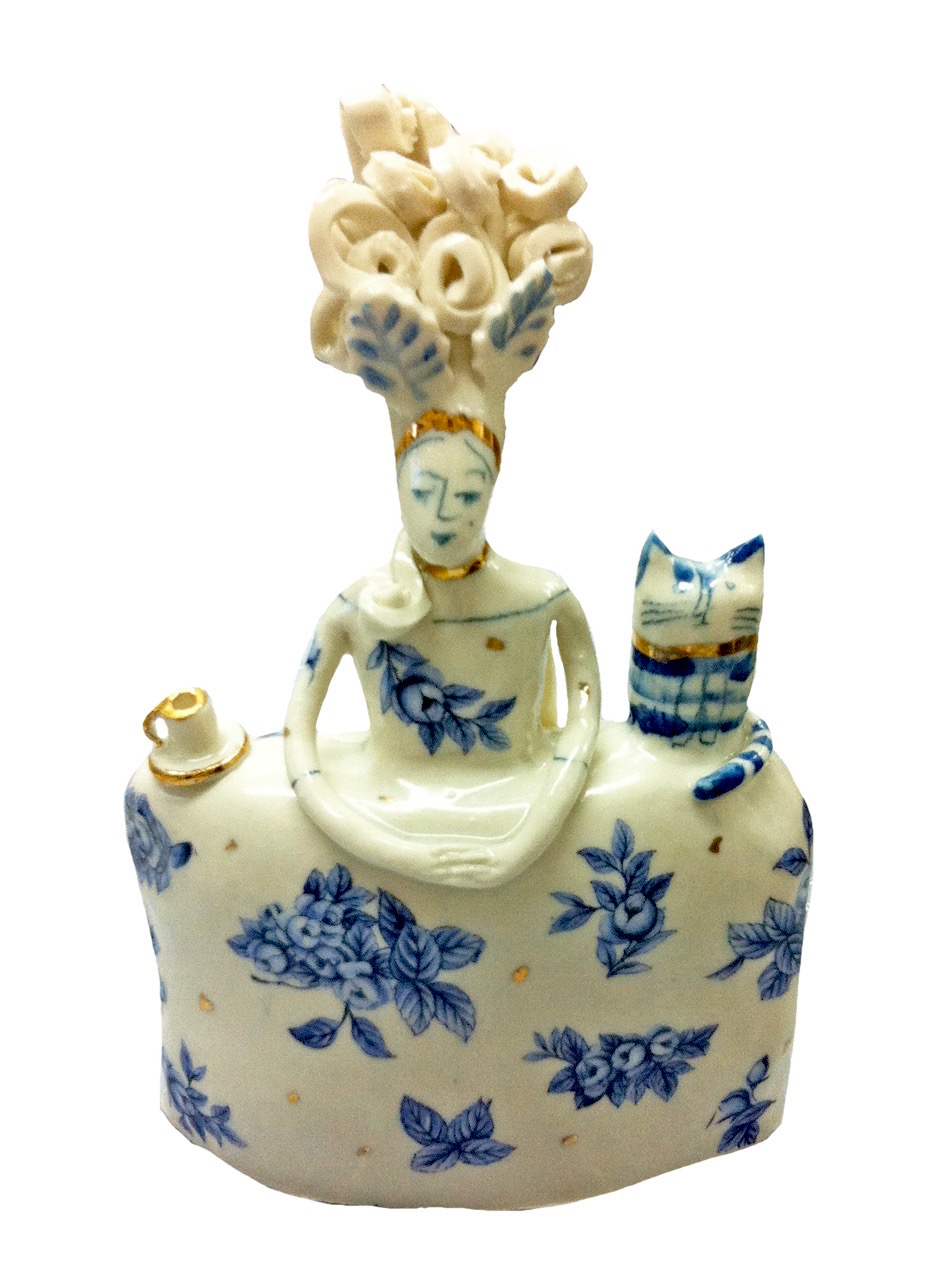 Duchess of Devonshire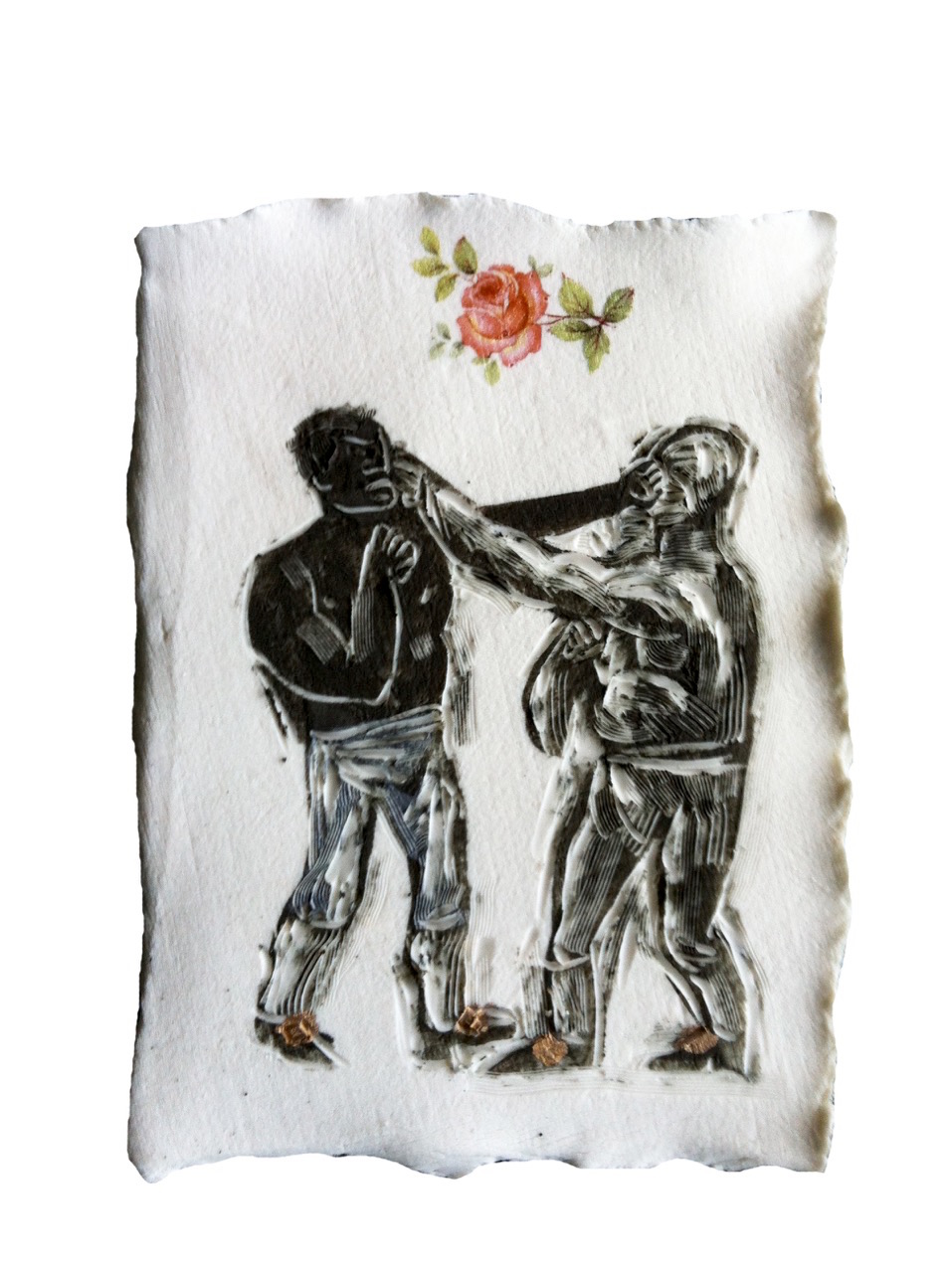 Tom Molineaux vs Jack Broughton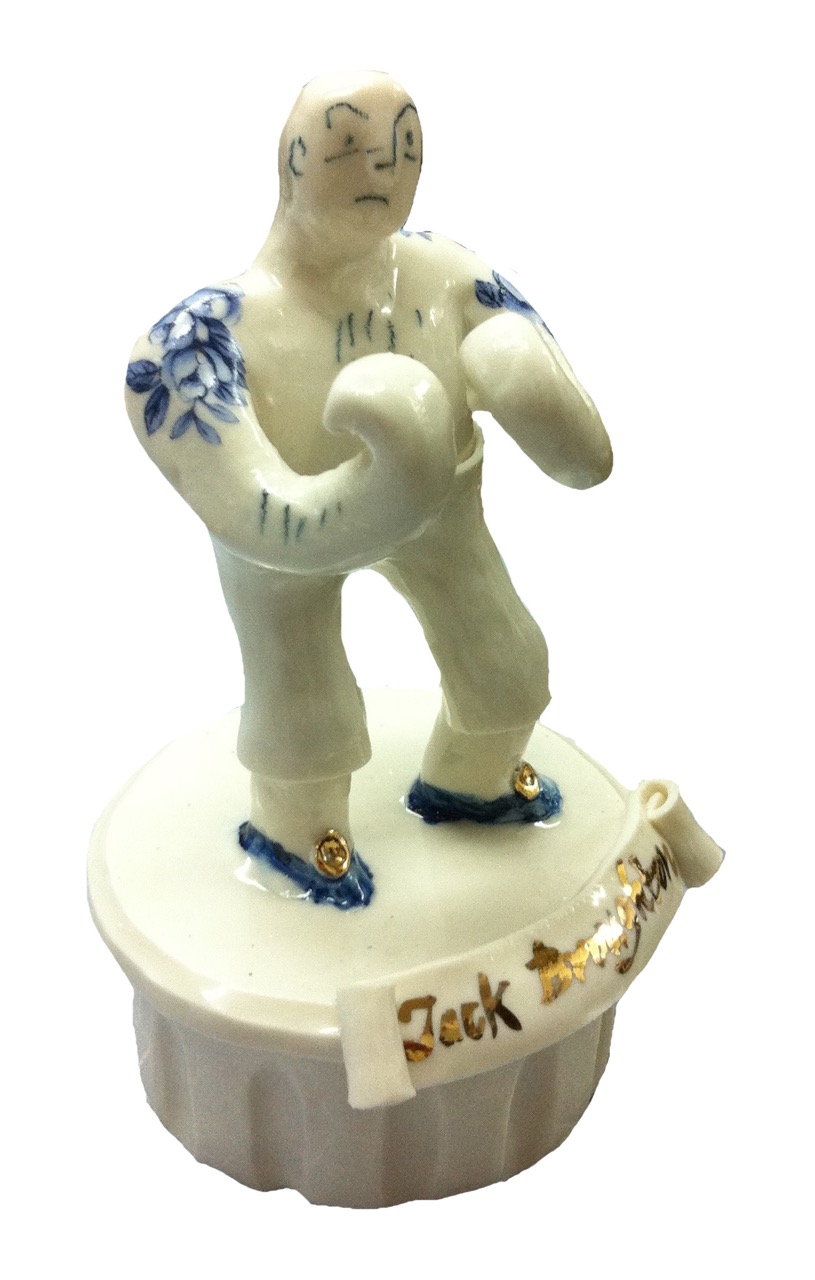 Jack Broughton
※
Jazmin's prints and porcelain are in our window throughout November.
Jazmin Velasco / The Rowley Gallery