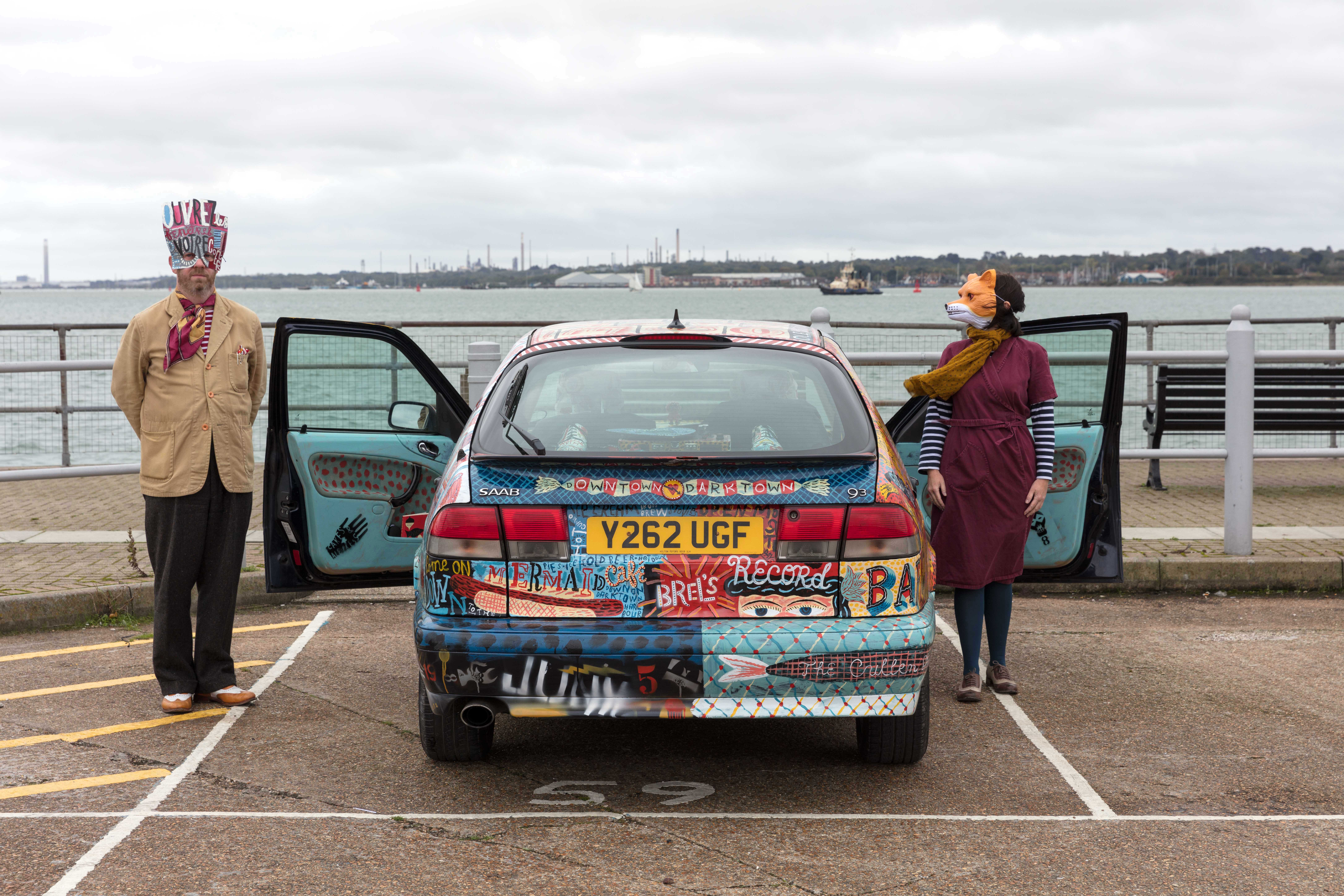 All aboard the Darktown Turbo Taxi!…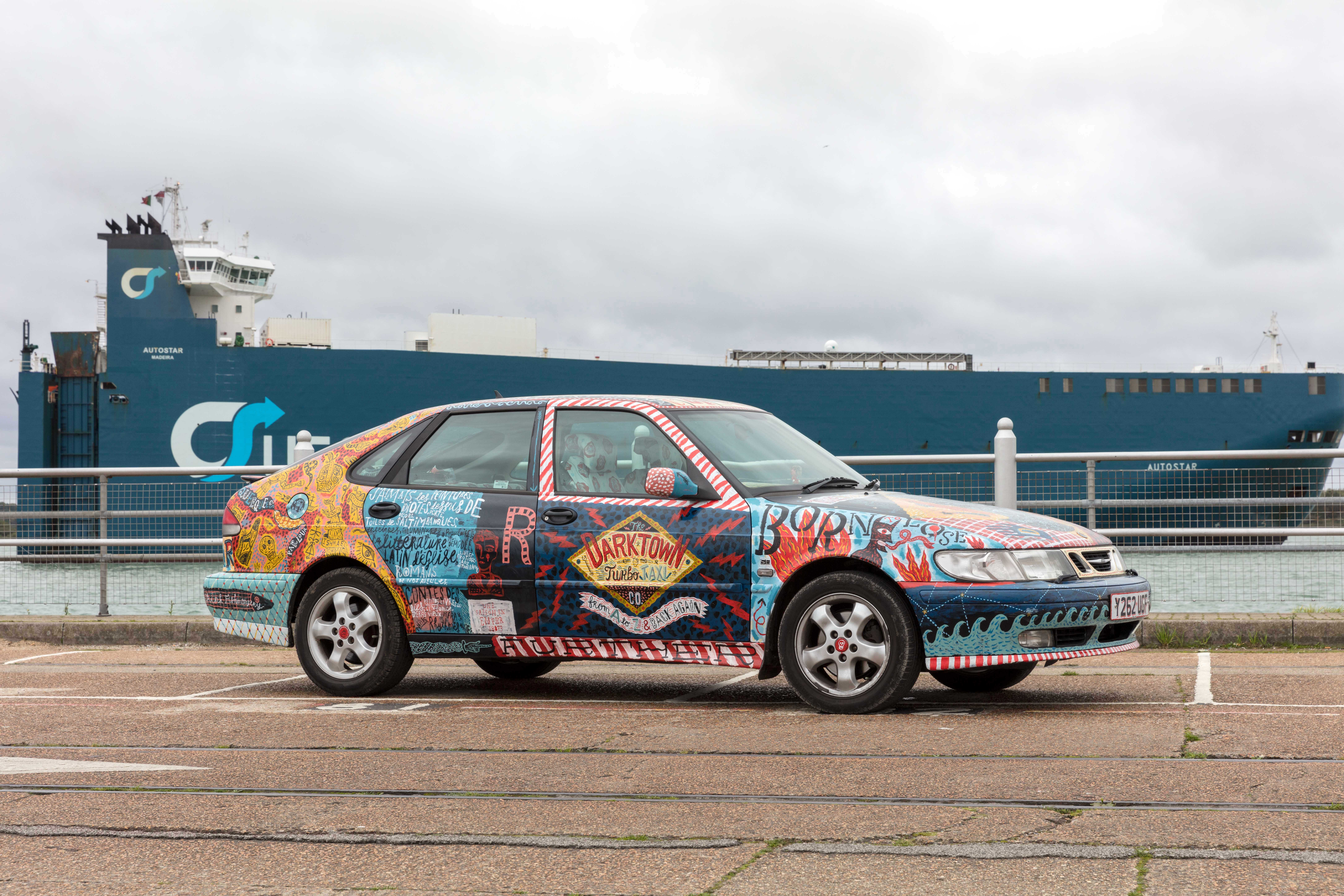 My agent Darrel Rees said to me last summer… 'why don't we buy a car, & you paint it?..'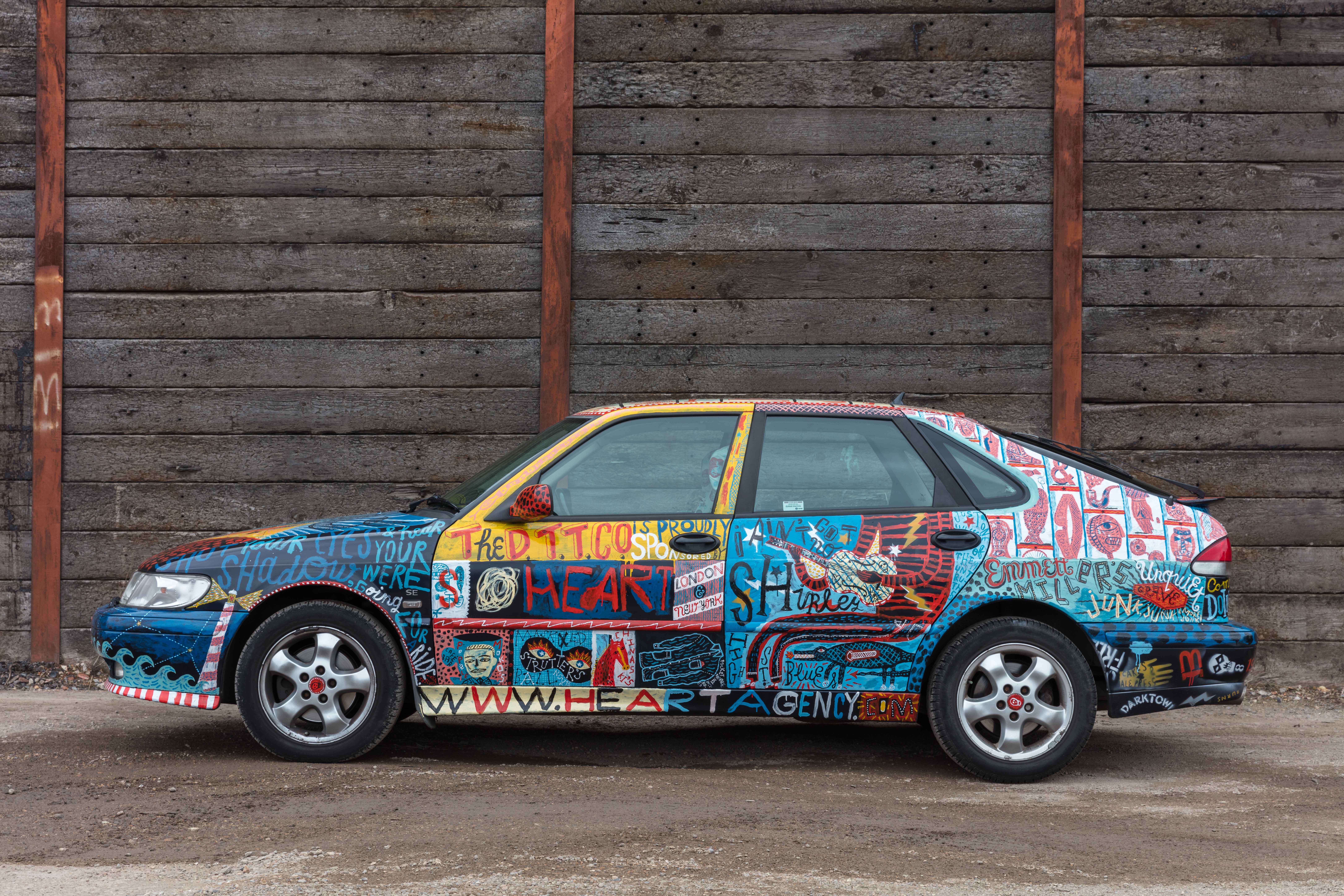 It took me all of 0.5 of a second to say… 'ok…'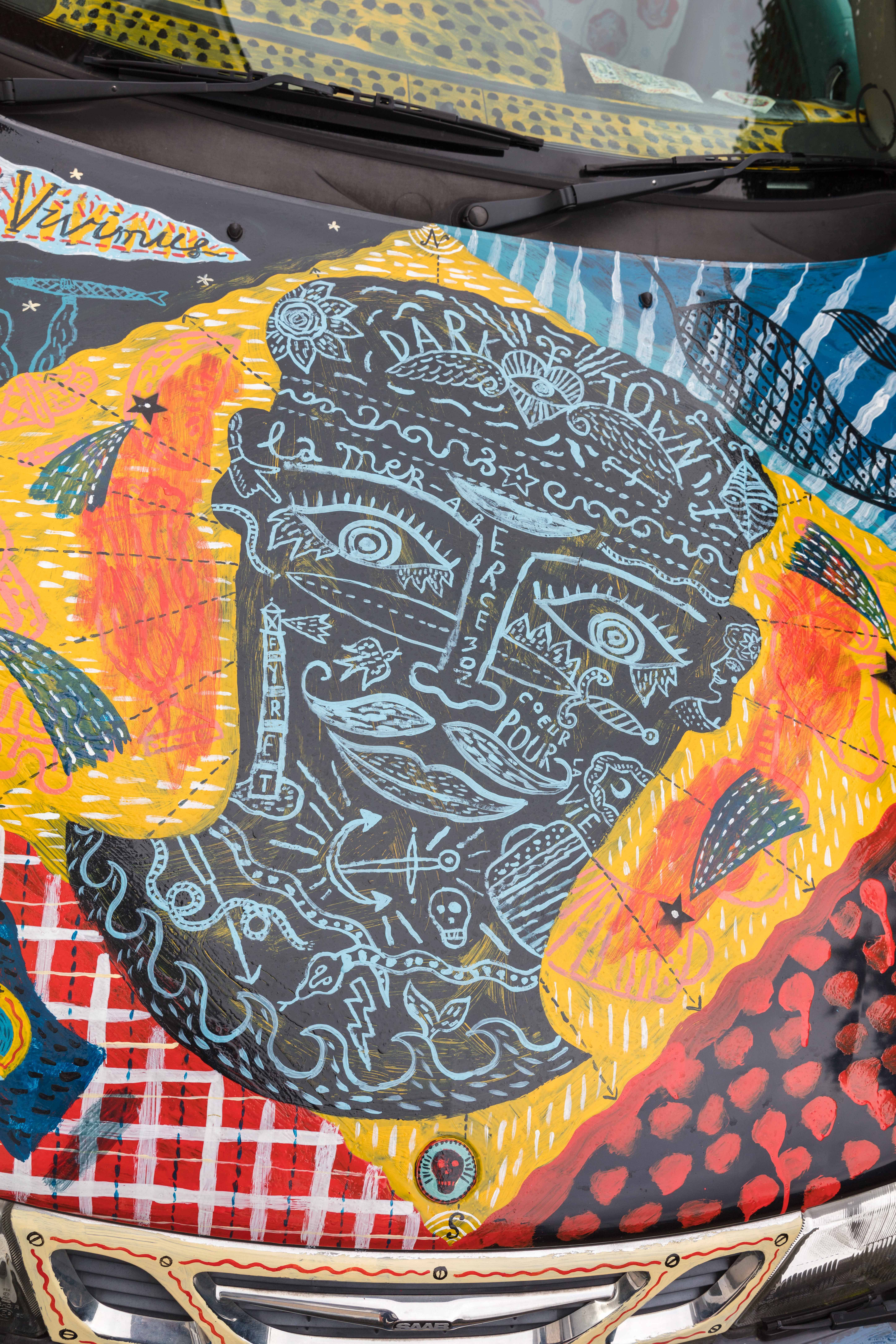 So we did.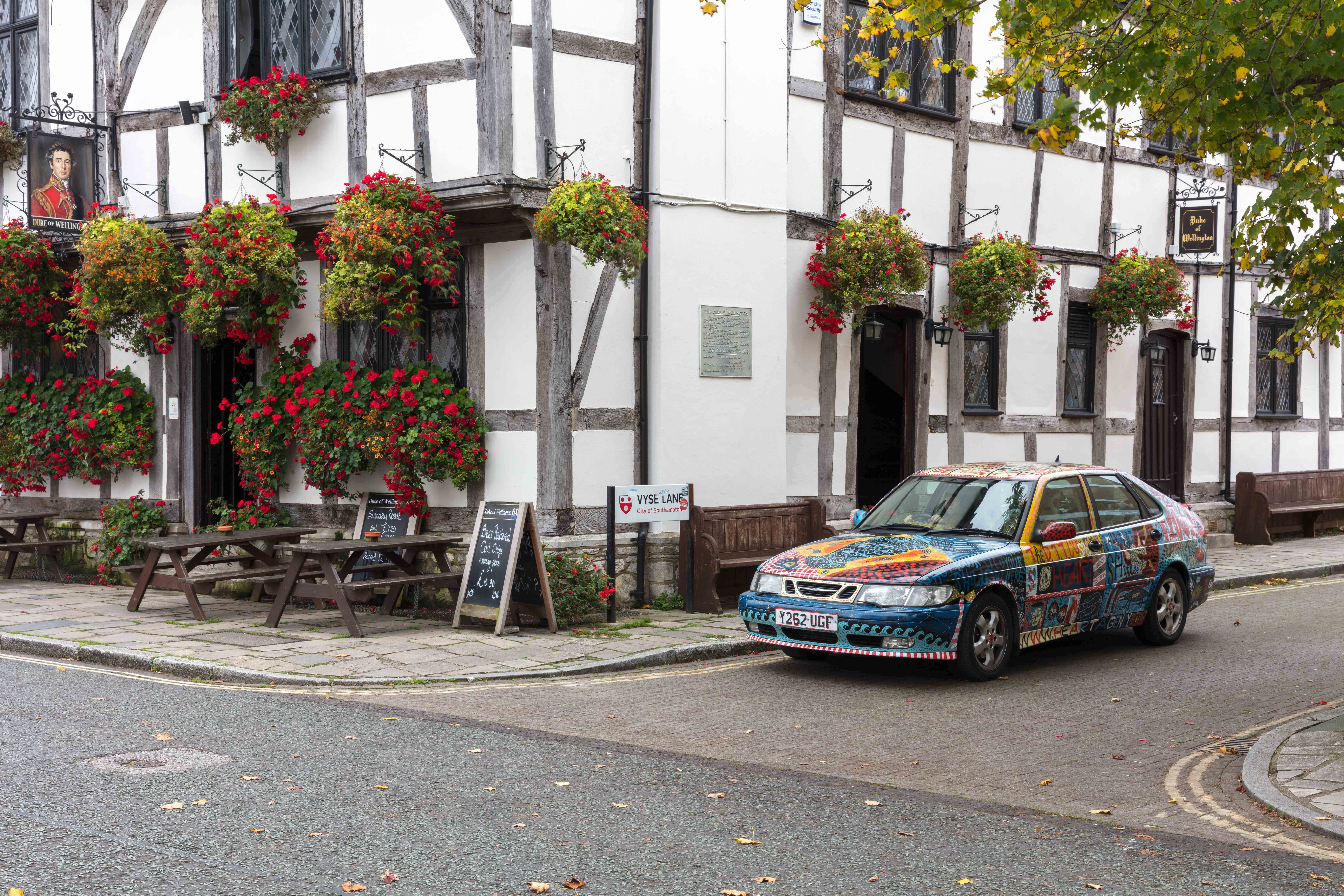 A Saab 93 Turbo, from Shane in Millbrook, via Gumtree. A load of enamel paint. A rented studio for a week (which the car nearly didn't fit in through the doors… but did), and all the usual Mcgubbins from inside my Darktown brain.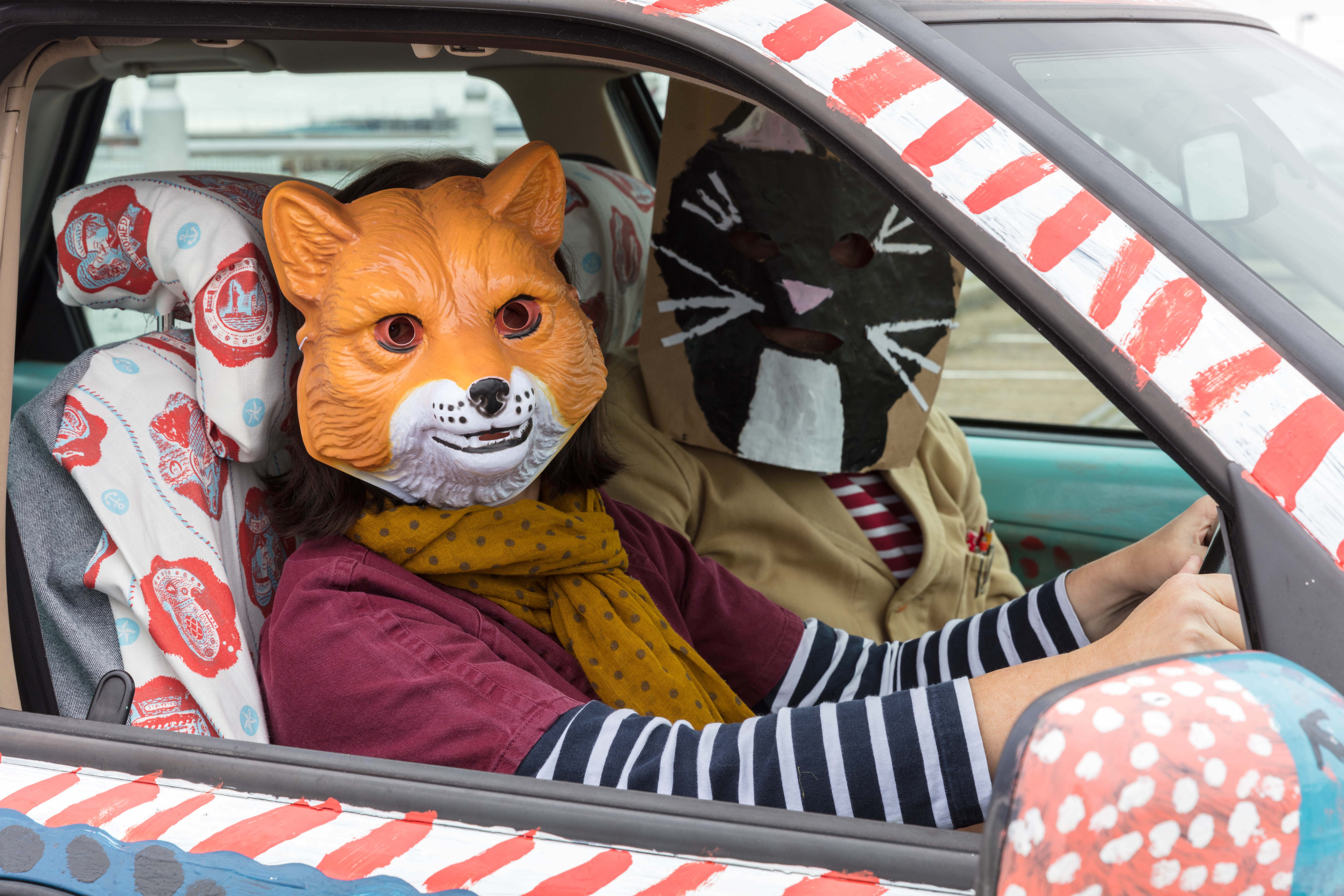 Then it was done. The first in the fleet, our very own Darktown Taxi. Available for pick-ups now & then. Weddings, but especially funerals. Summer & winter too. Stick your hand out, & the Queen of Darktown will see if she fancies stopping, or not. Because the irony here is… I can't drive, but luckily the Queen can. So I sit in the passenger seat, changing the tunes, & making quick assessments of the punters on the streets of Downtown Darktown, seeing if they deserve a ride in our bespoke motor.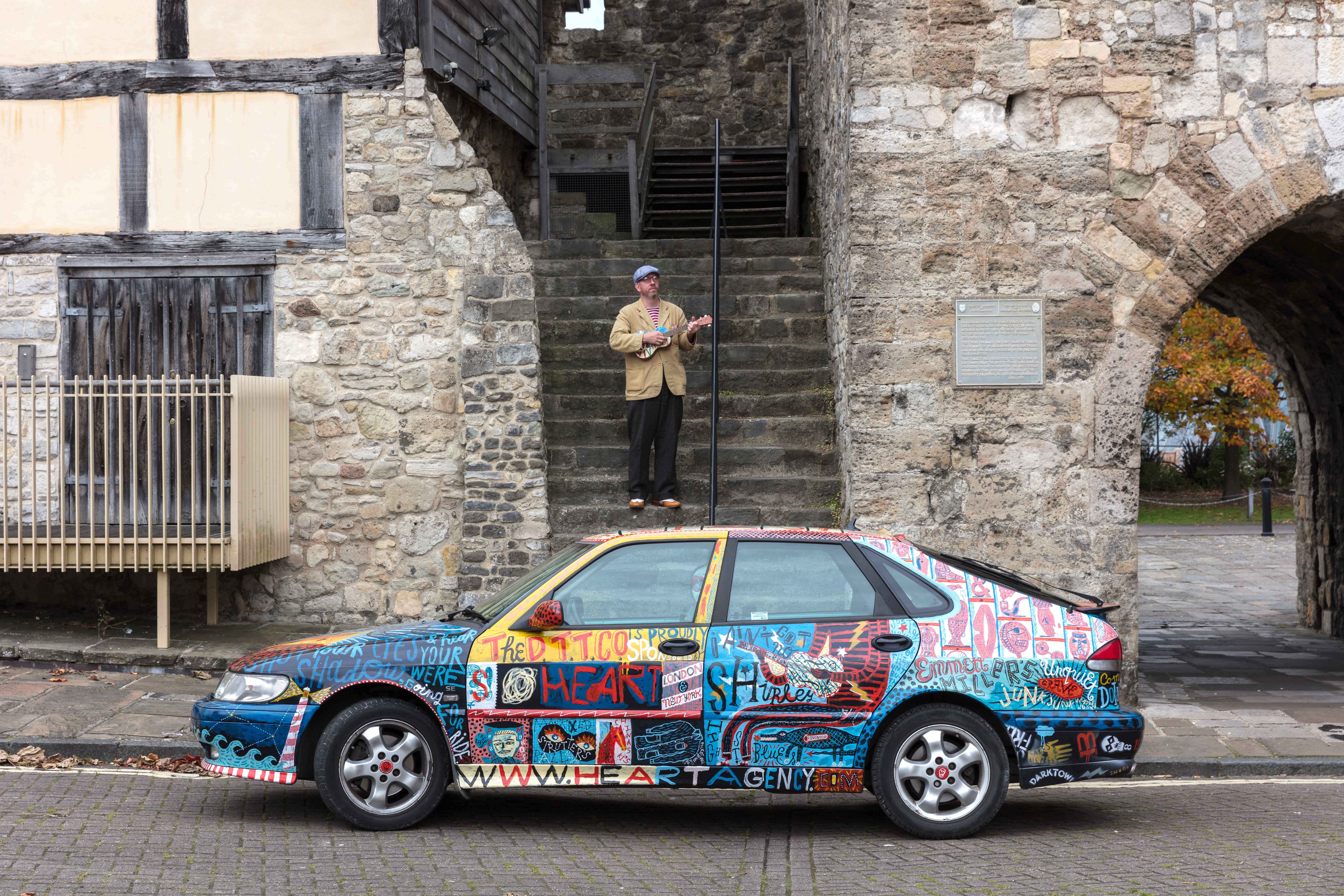 We've taken it to print & illustration fairs in London & Eastbourne. How heads turn as we whizz on by. Yorkshire Sculpture Park want it for a wee while, hopefully straight after our next Darktown Valentines Cabaret there, on Feb 17th next year. There are talks of King Toad & the Darktown Mutineers, ace beat combo, doing a very short tour in it next January.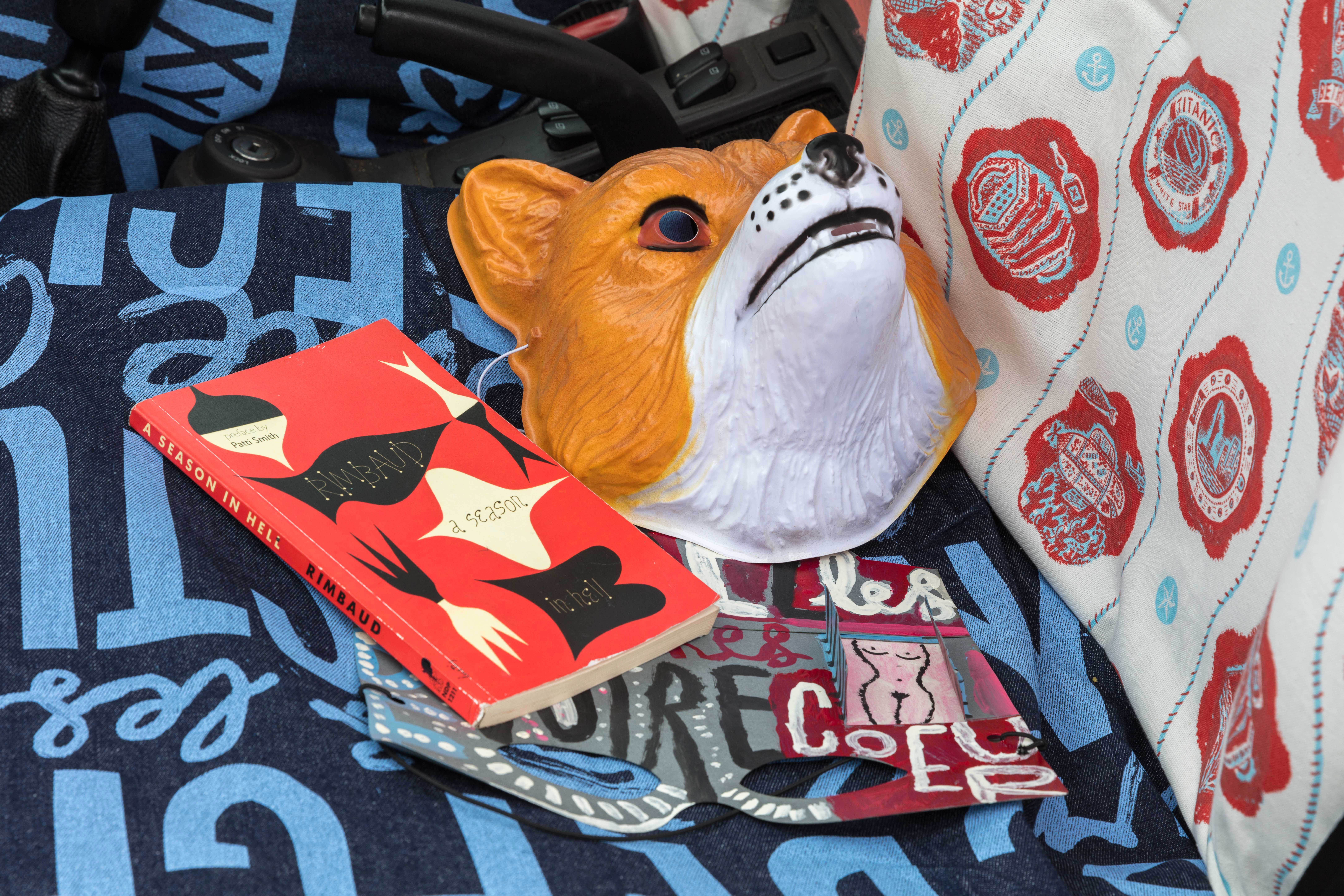 It's another attempt, like my Main Street exhibition at YSP two years ago, to bring what's in my head to life, for the public to enjoy. And this time, it's a functioning object, which makes it so much more fun. It's not stuck in a gallery, but out there on the streets (now & then).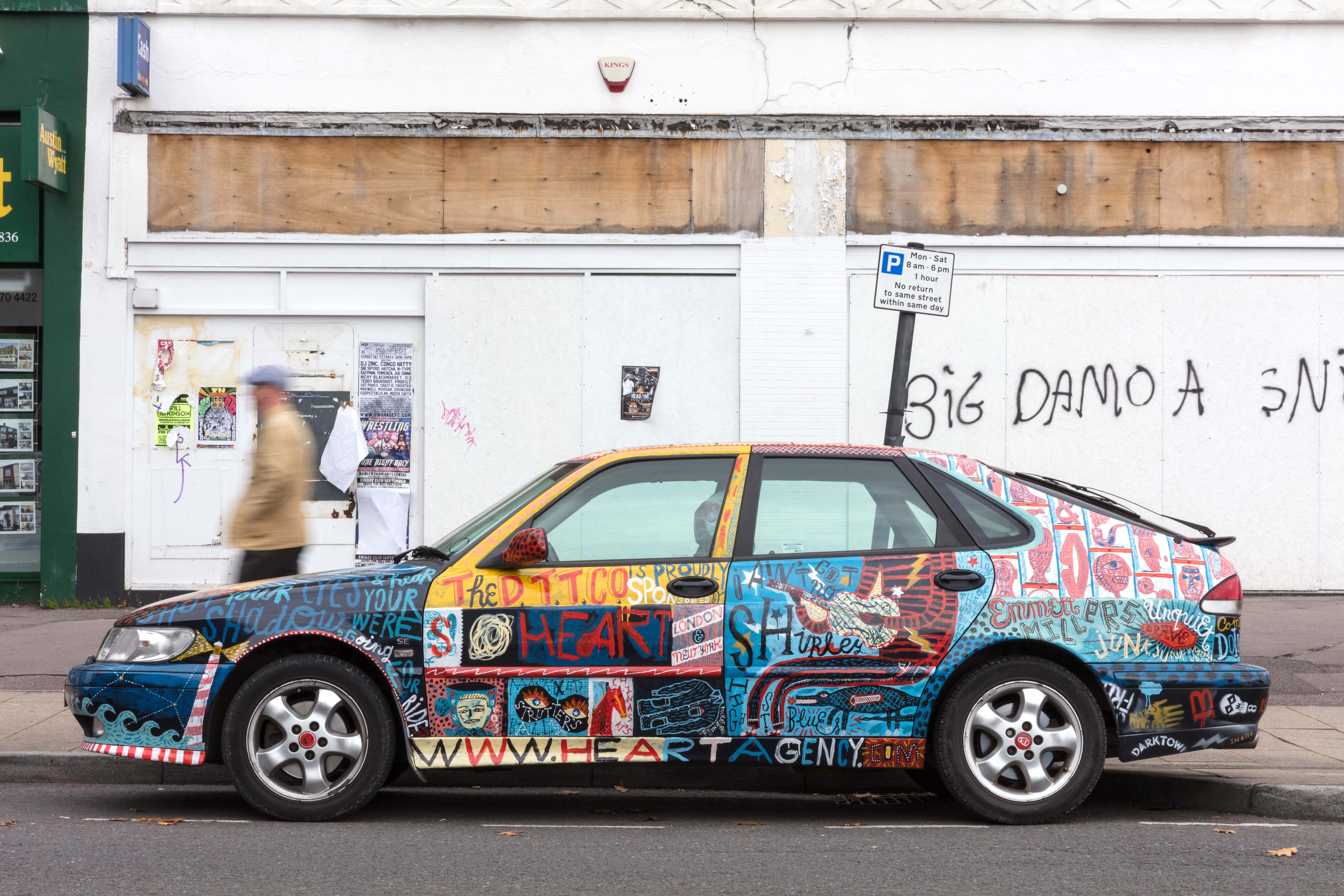 When we're not in Darktown, me & the queen are pottering around Shirley High Street in Southampton. I like to think it's becoming a local character, like the many mutants (Shirley High Street is known locally as the mutant mile, I'm very proud to be one of those). It's going to a couple of local schools, to illustrate the fact that art is just as much an industry as any other occupational choice. Spreading the good word.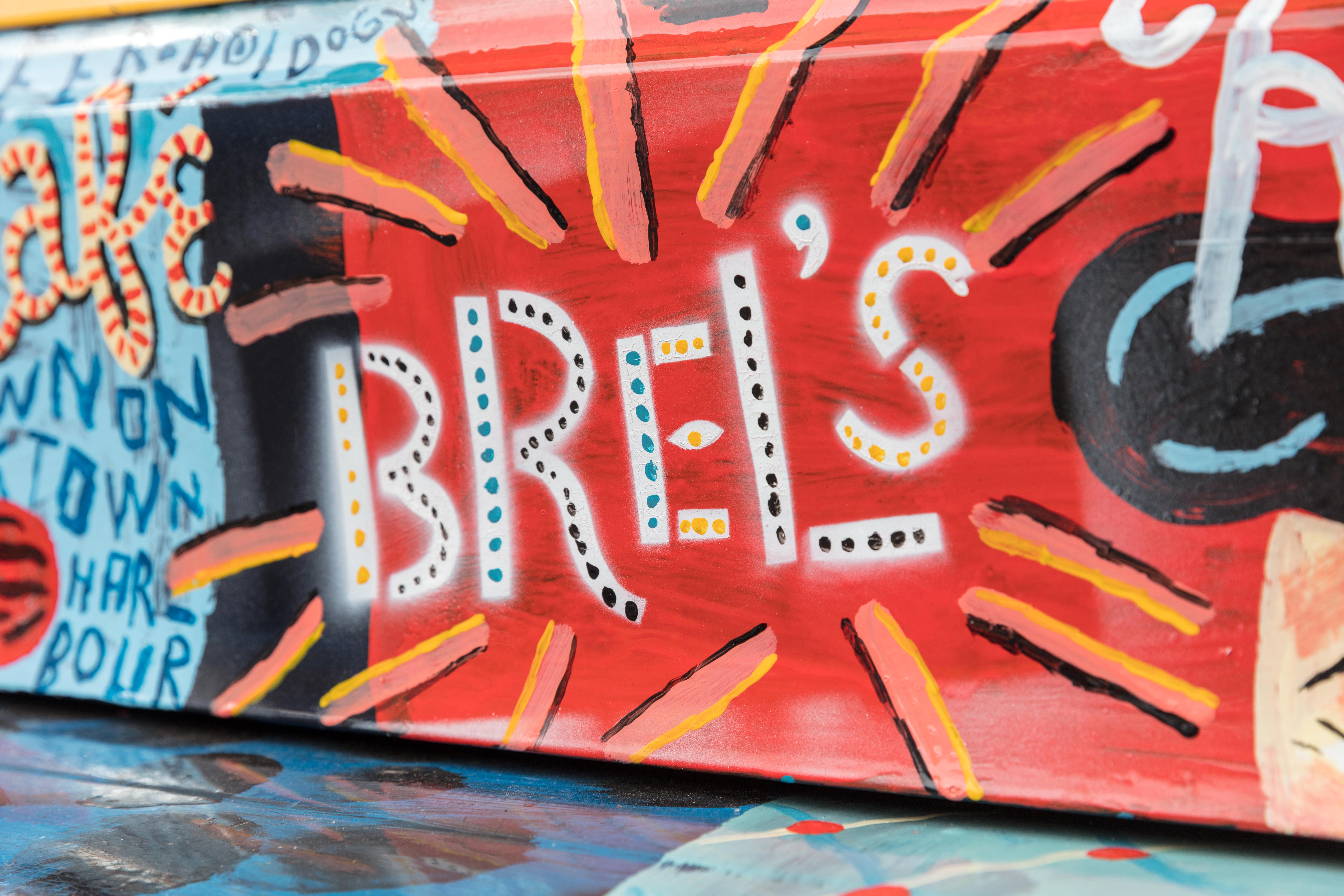 Who knows where it will end up. But for now, it's ready to rock n roll it's way to anywhere we like.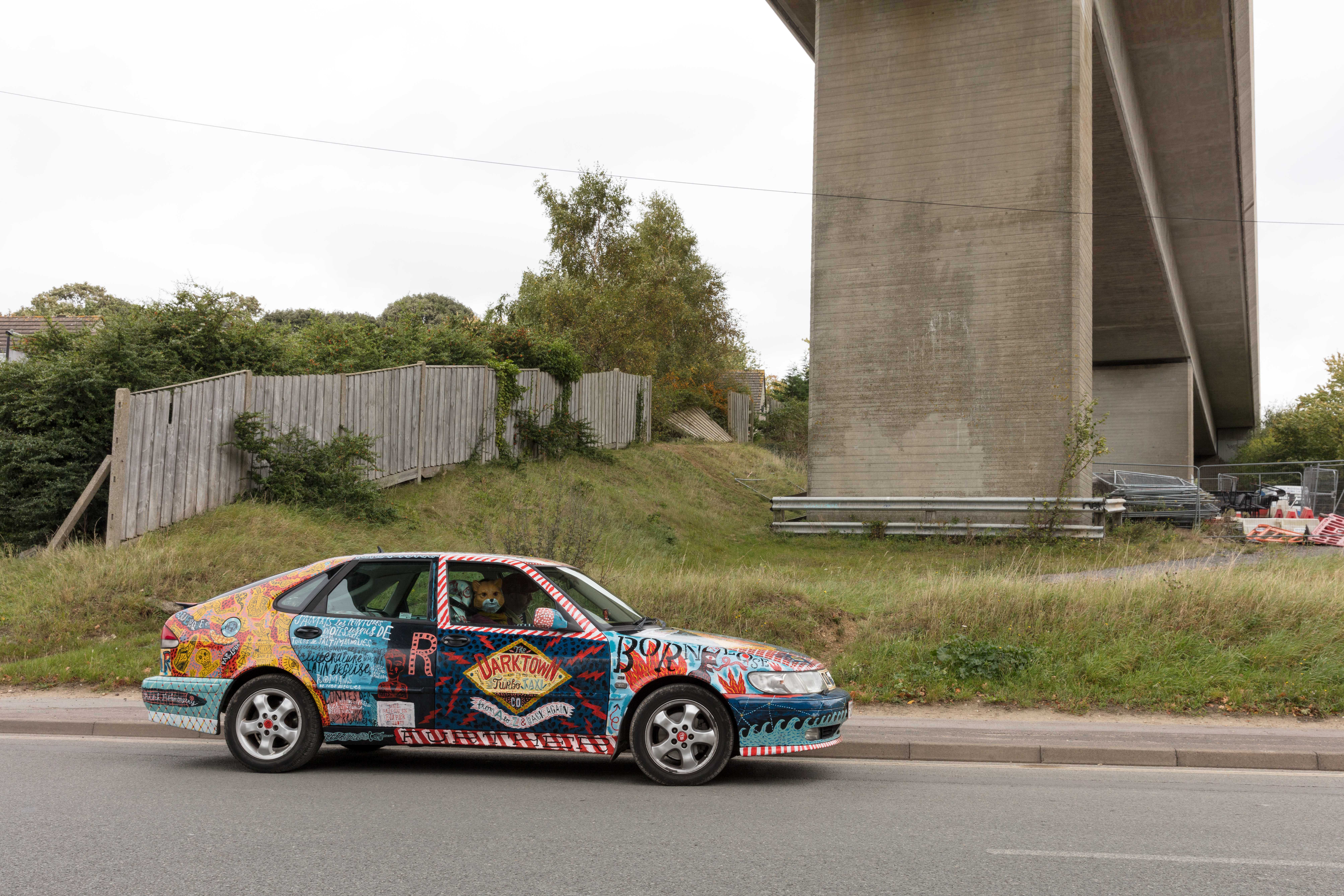 Turbo on, Darktown Taxi!……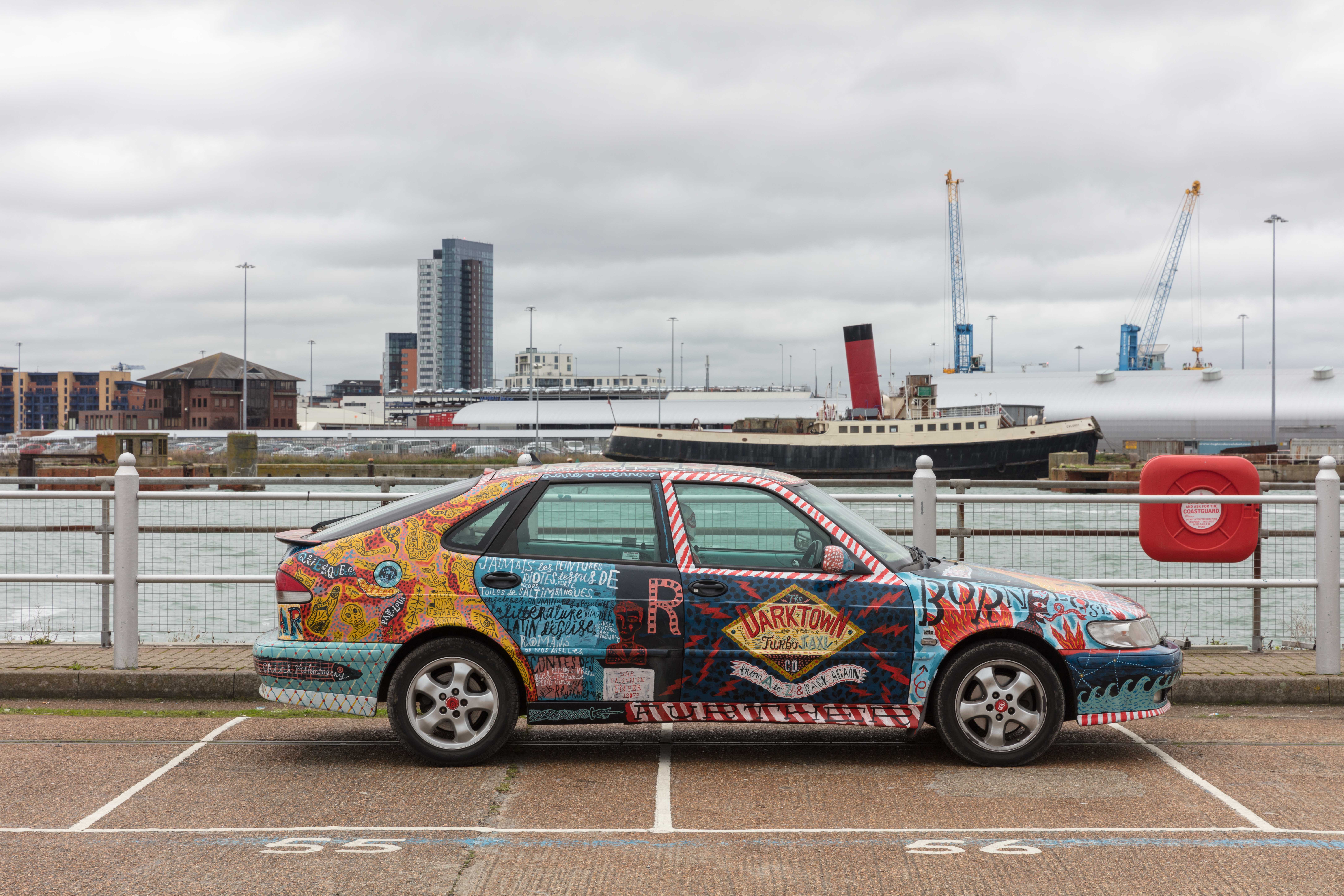 TAXI!…  TAXI!…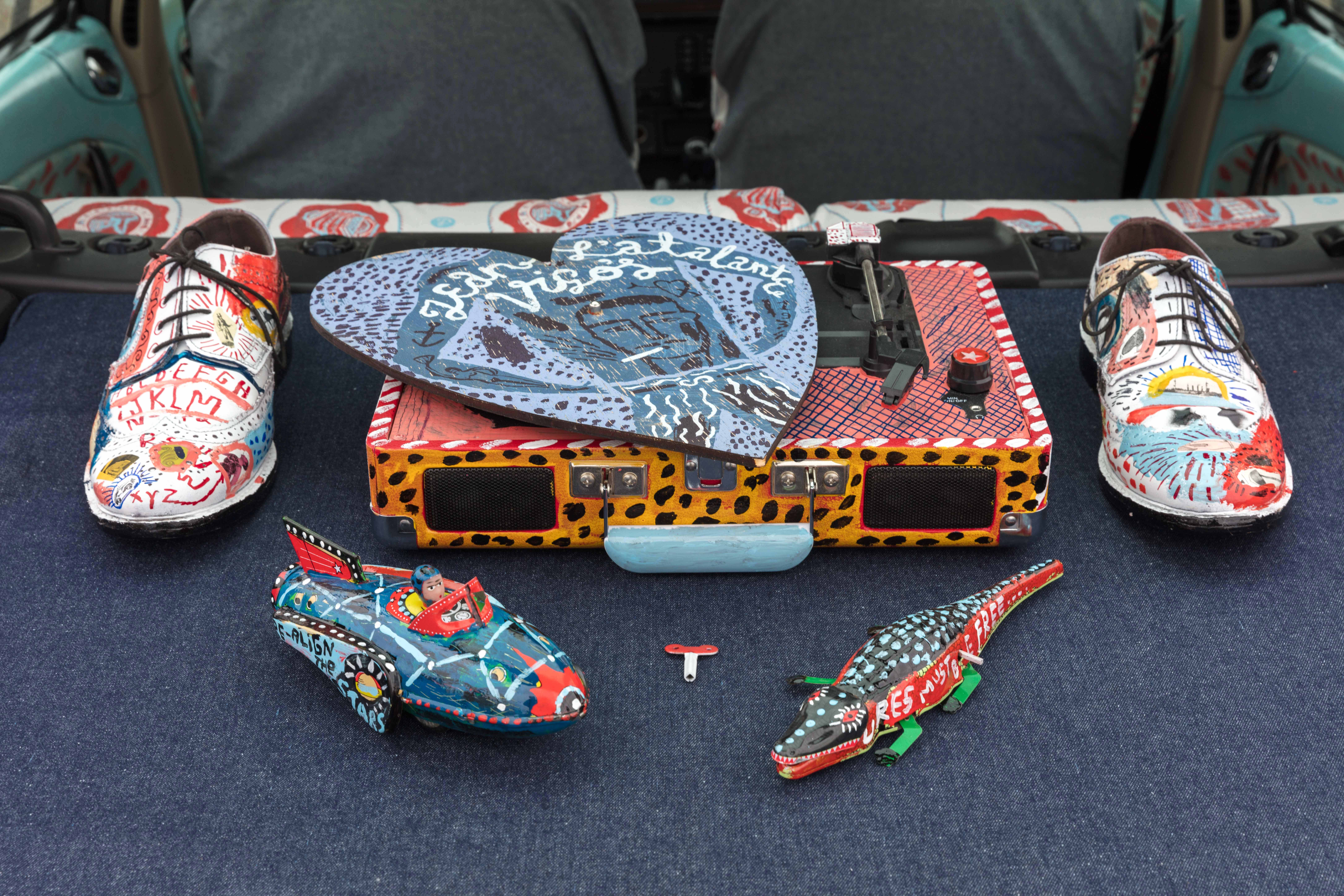 I'll be down to get you in a taxi honey
better be ready bout half past eight
Oh baby don't be late
I wanna be there when that band starts playing
just remember when we get there honey
Two steps I'm gonna have them all
Dance all? my shoes when they play those Jelly Roll Blues
Tomorrow night at the Darktown Strutter's Ball
(from the Darktown Strutter's Ball, by Fats Waller)
※
Jonny Hannah / The Rowley Gallery