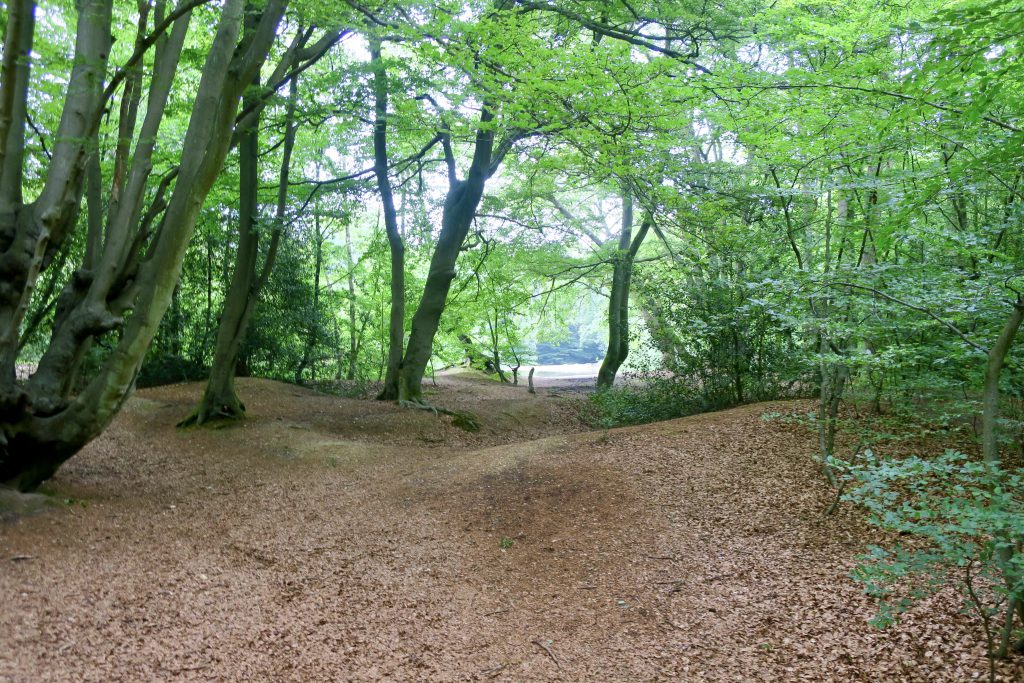 Early last Sunday morning, 20th June, I went to the forest. It was quiet and very green. There was no-one else there. Rain was falling on the Lost Pond. Under the trees there was just a gentle rustle in the leaves. And a luminous light off the water. I was in a green church full of birdsong.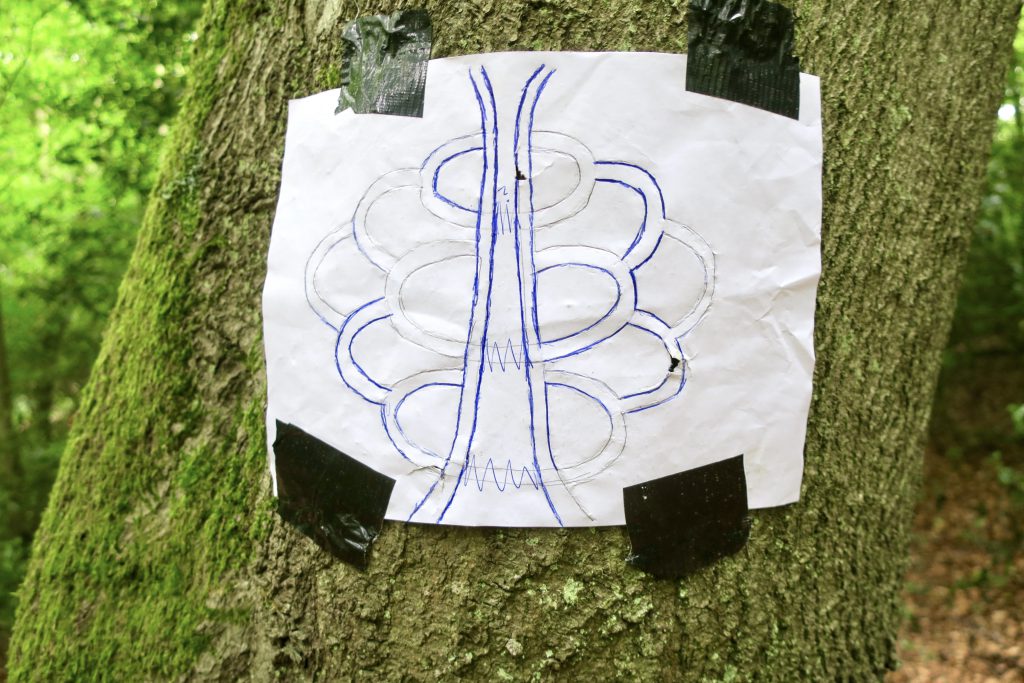 I'd brought a drawing with me, derived from one of Jazmin's ceramic Tree of Life sculptures. I'd prepared the back of the paper by rubbing it with a white wax crayon, so that by drawing over it again I could transfer it to the bark of a beech tree. Then I could carve it there.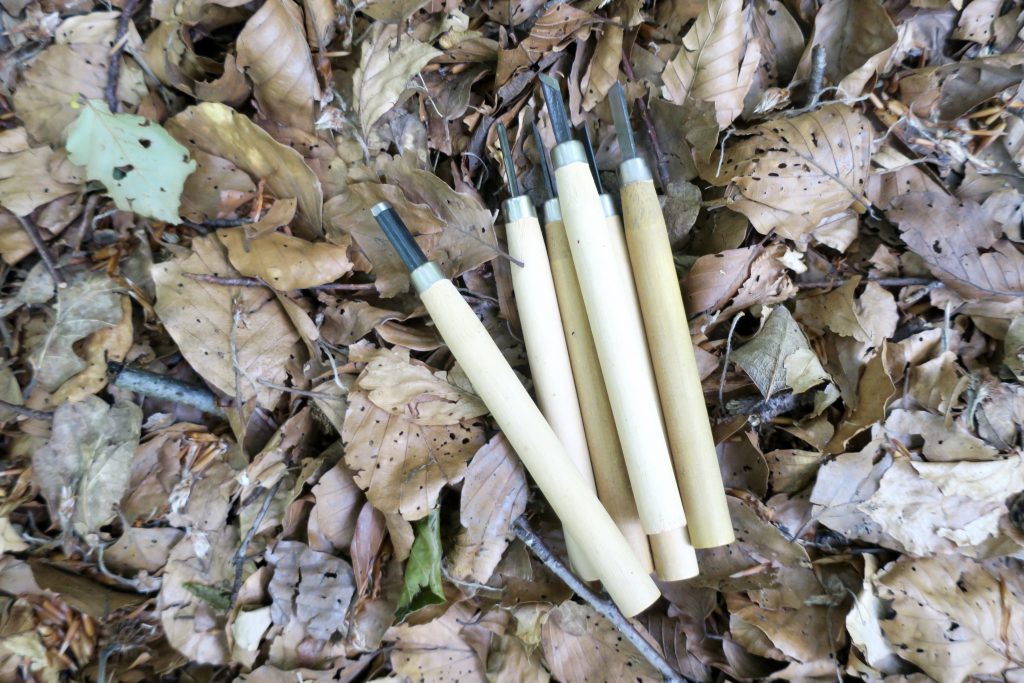 I'd brought the tools with me. I wanted to leave a mark. I'd slept on it and dreamed the best idea, a tree glyph for Jazmin, and found the perfect tree.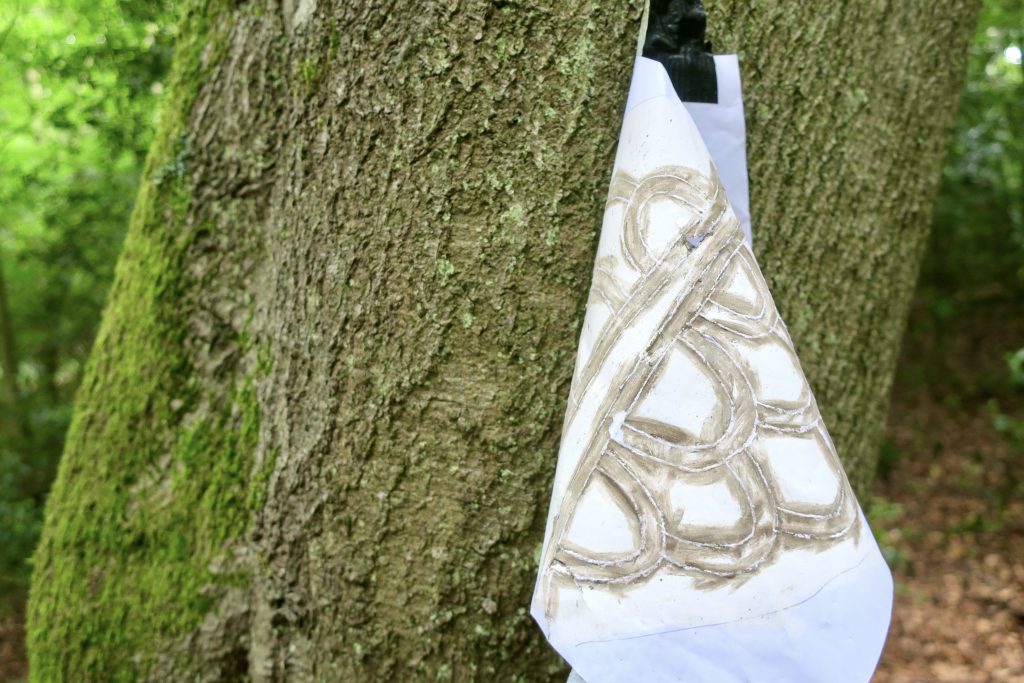 But my plan didn't work. The wax crayon didn't transfer. I had to think of another way, a stencil maybe. But then the more I thought about it the more I realised that carving on trees is not allowed in the forest. I'd been impulsive. It had seemed like such a perfectly sensible and appropriate thing to do. But I didn't want to be prosecuted. "Why not?" I could hear Jazmin say, "Don't let that stop you! Am I not worth it?" But of course. I could carve onto a log then take it to the forest. I could carve the lovesick sycamore on the railway embankment at the bottom of our garden. But there was something about the drawing, the loops, the width of the line, that reminded me of those I used to make on bark paper. Mexican bark paper! I could carve a tree for Jazmin in Mexican bark paper and take it to the forest without damaging a tree. "Hmmm, well maybe?" said Jazmin.
※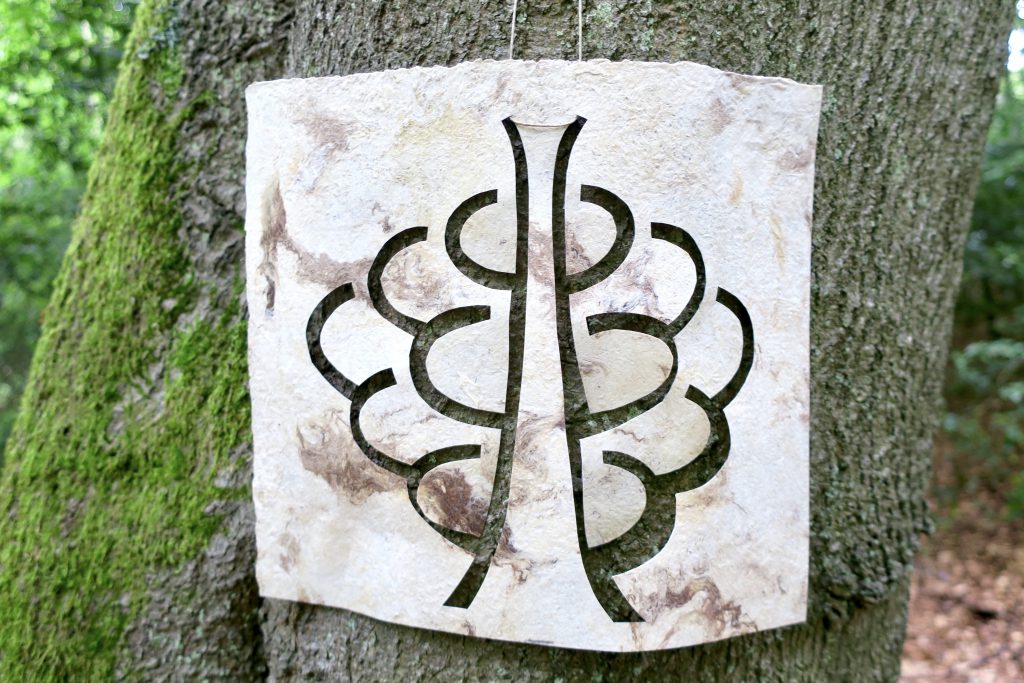 So a week later I've come back with Tree of Life drawings cut into Amate papers to hang on the forest trees. They flutter like paper flags in the breeze.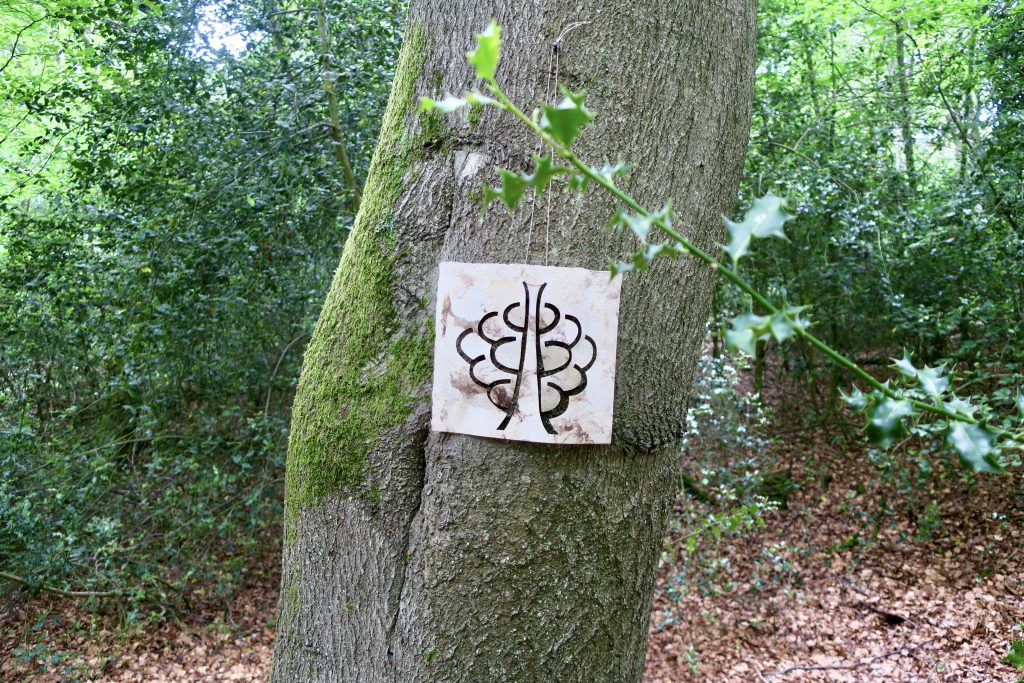 This first one is Amate Moteado. From where it hangs it has a great view of my favourite tree in the forest, the ancient Lost Pond beech coppard.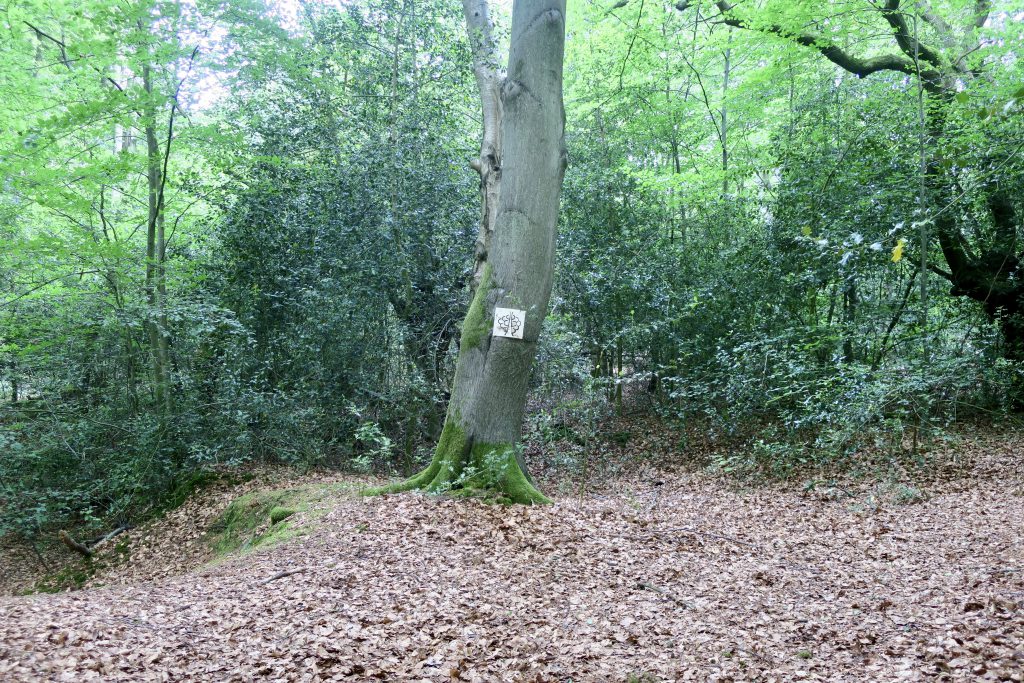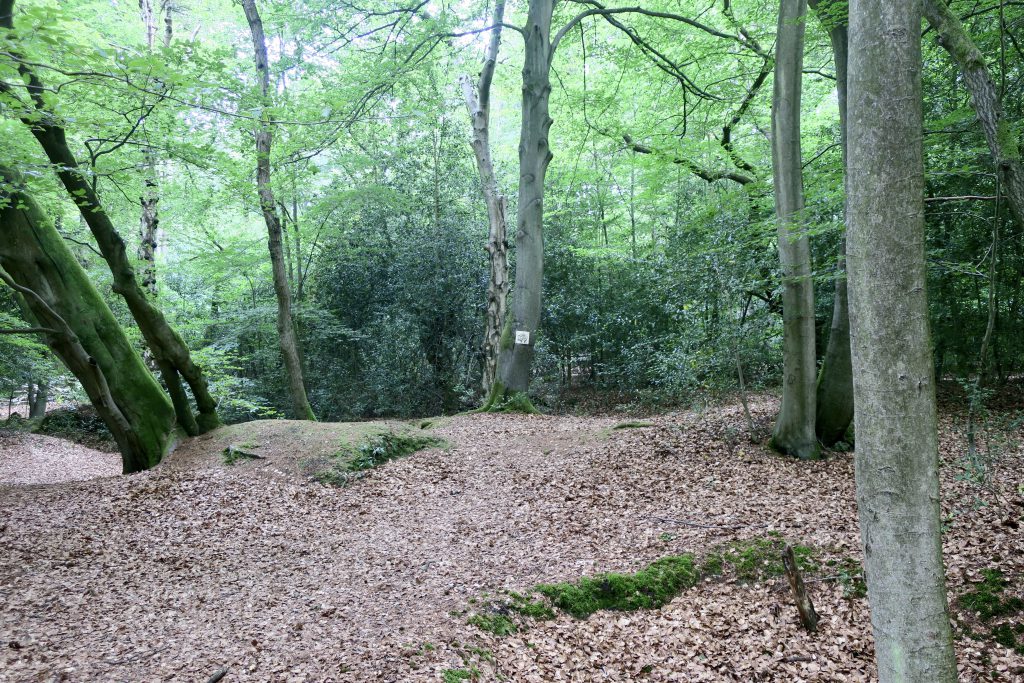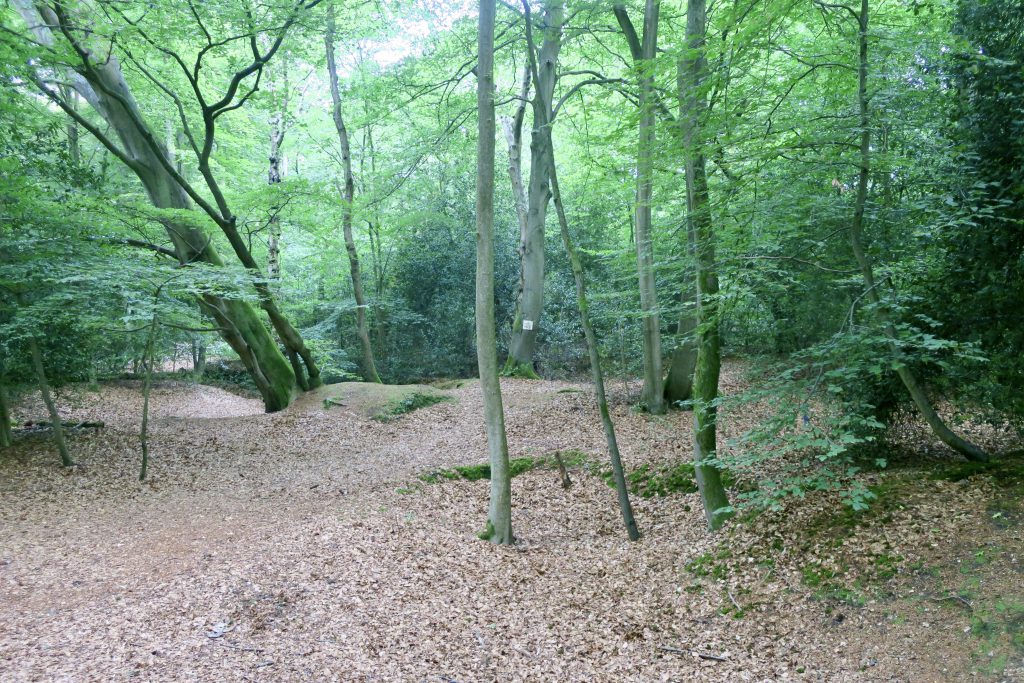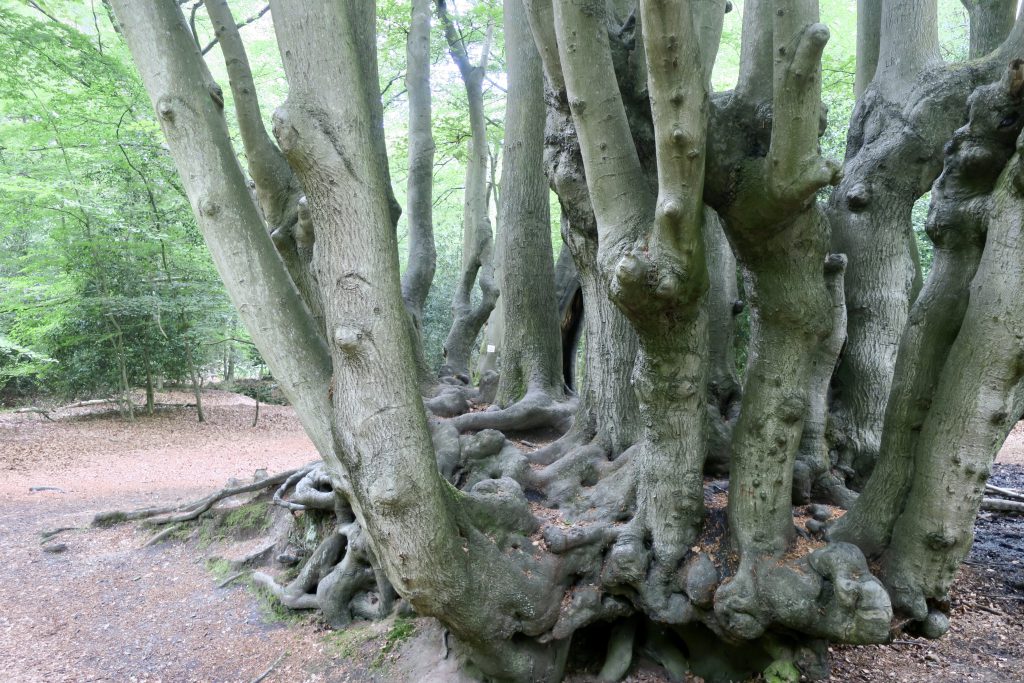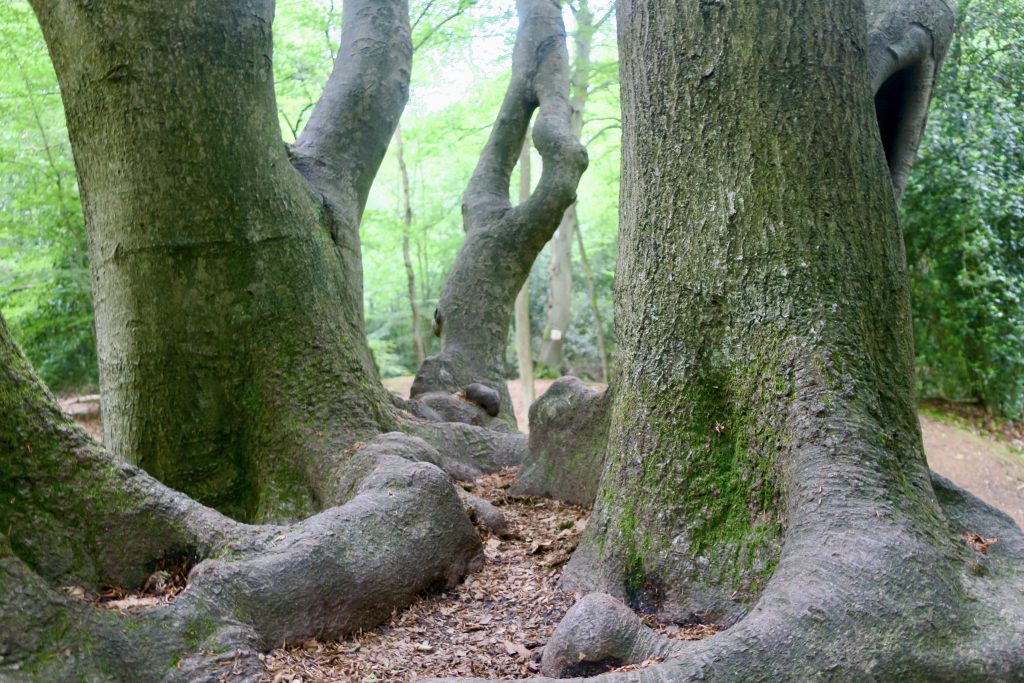 ※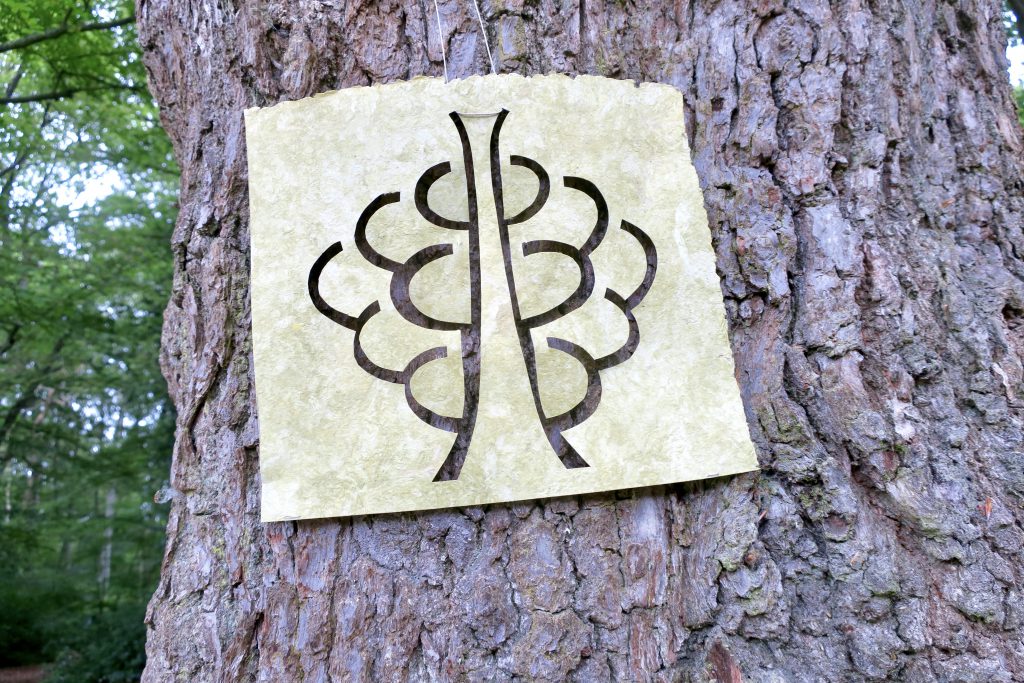 I hung another on an oak by the edge of the pond. This is Amate Verde Seco.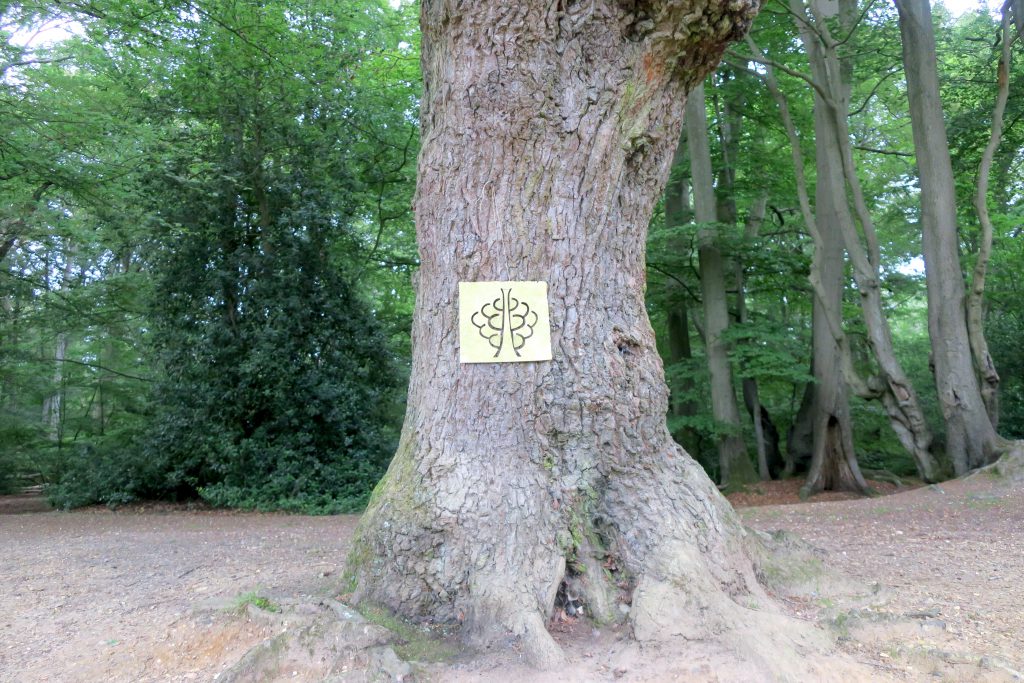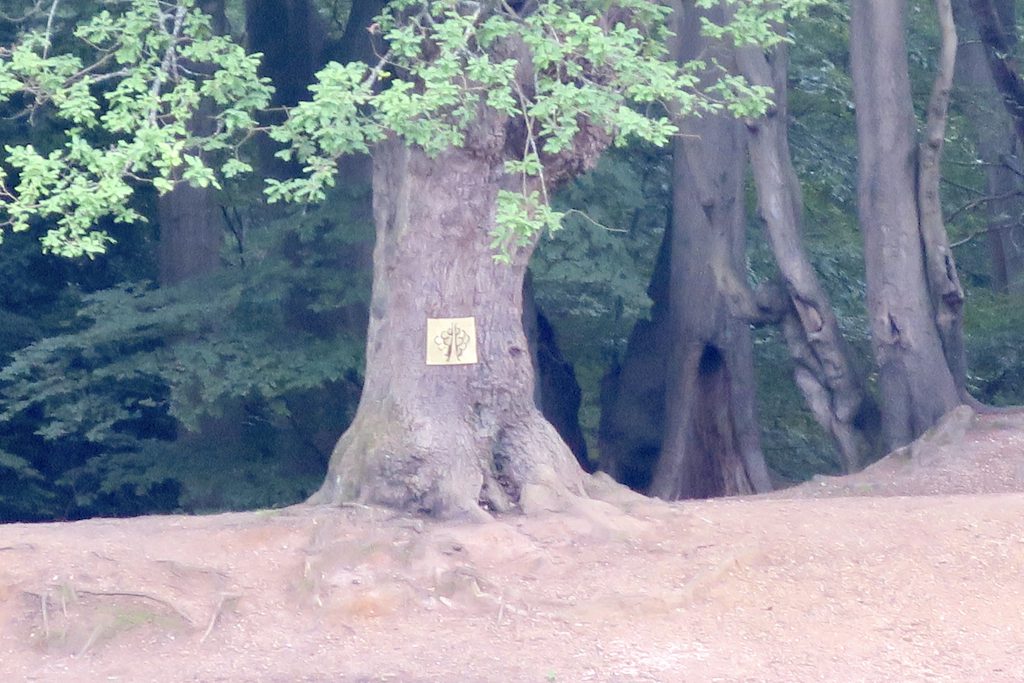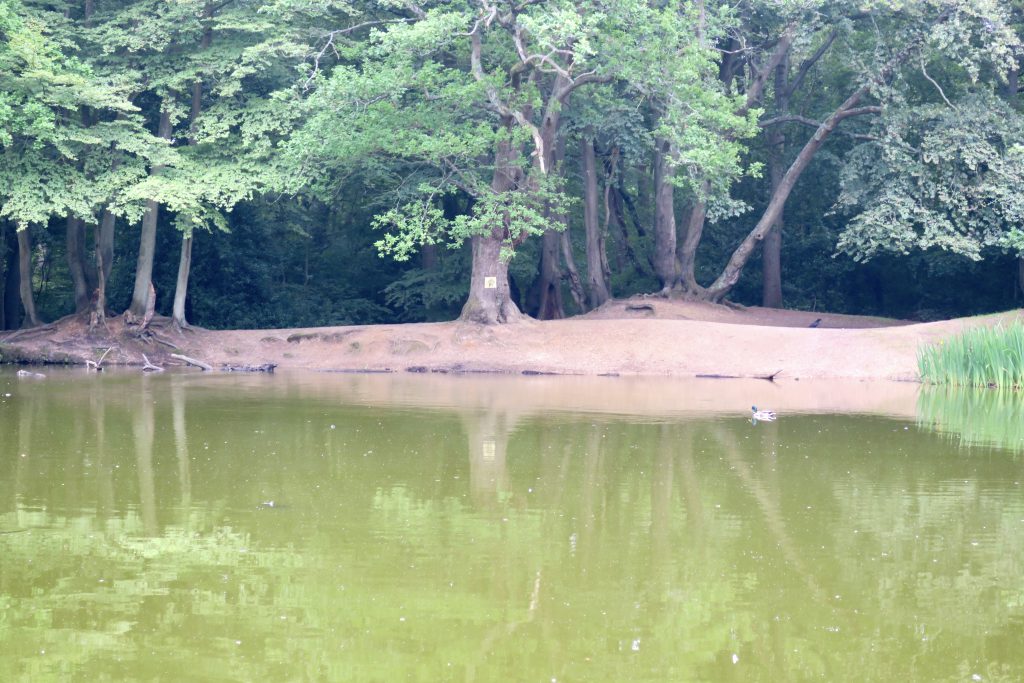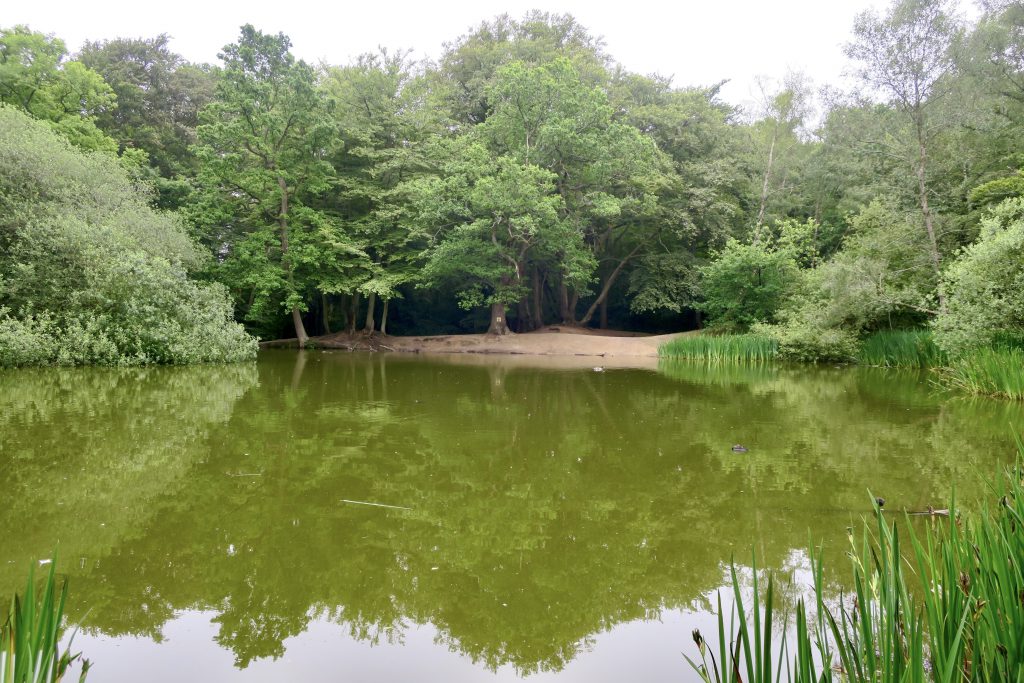 ※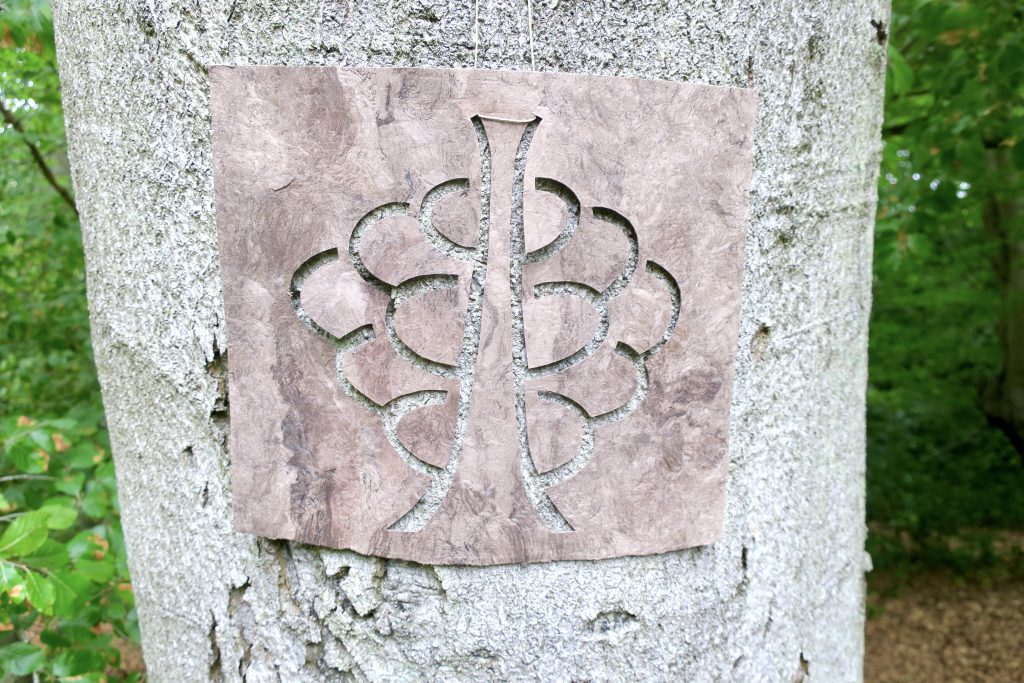 Amate Café on a pale-skinned beech. A Tree of Life tattoo.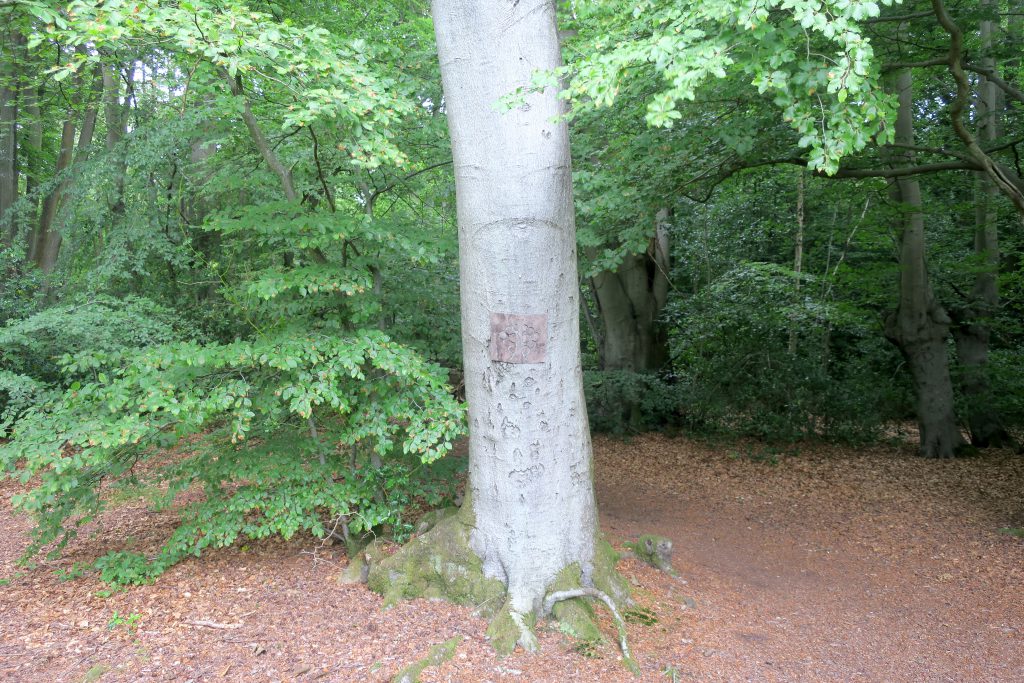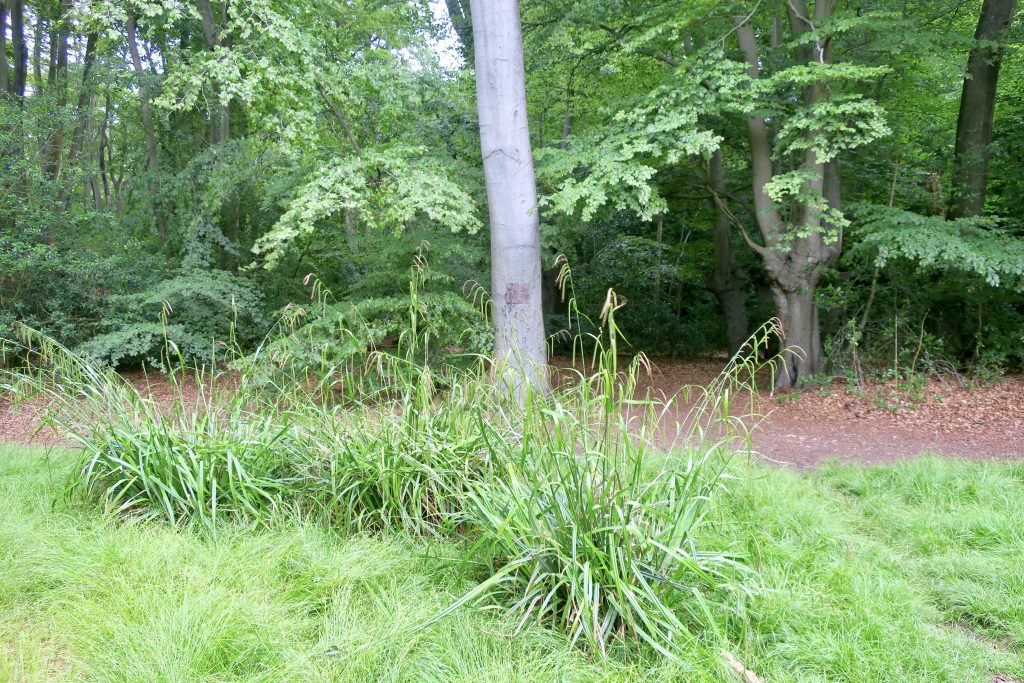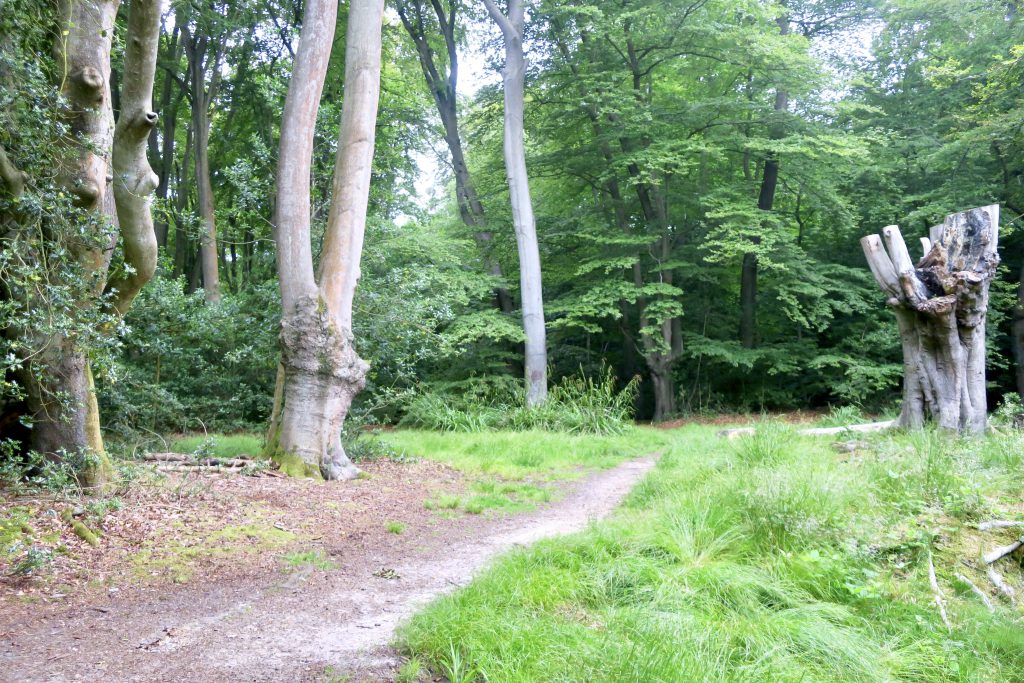 ※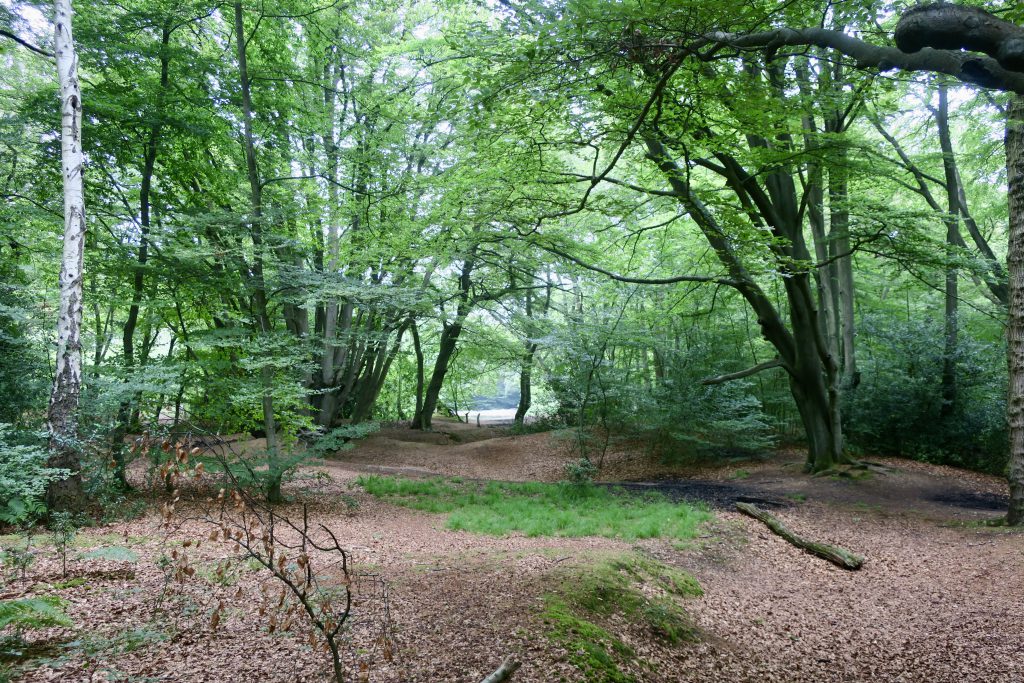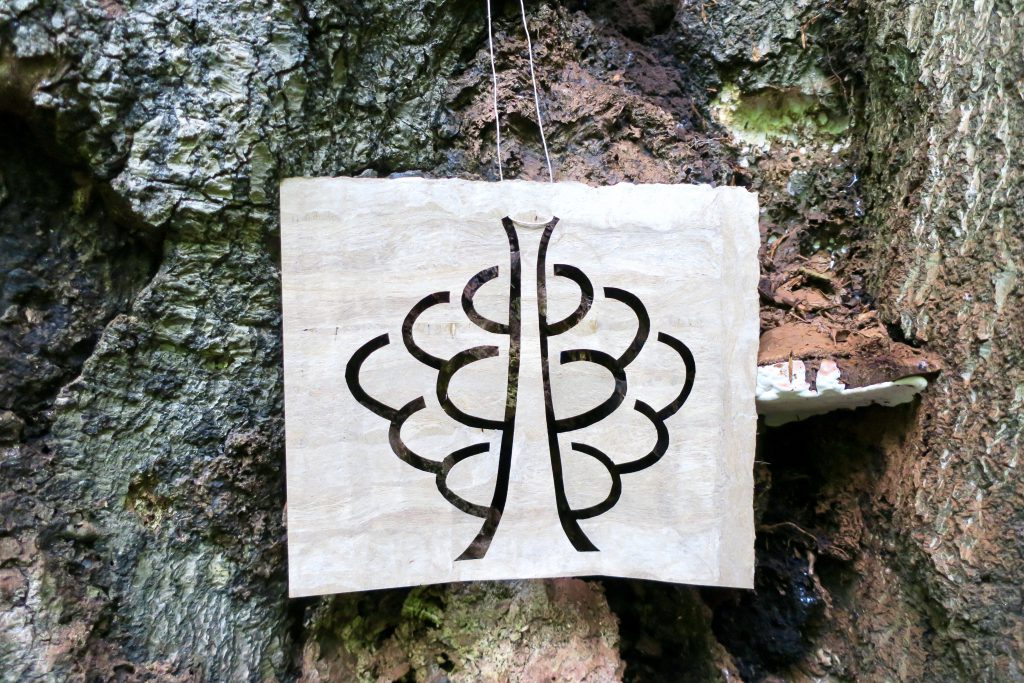 Amate Báyo sending JV signals into the tanglewood undergrowth.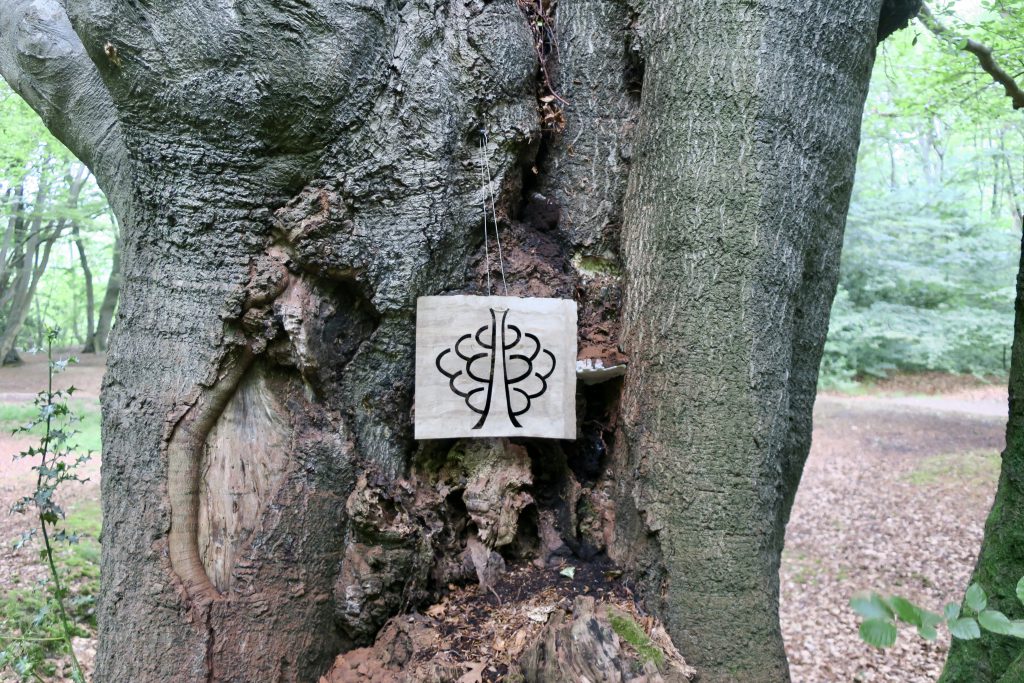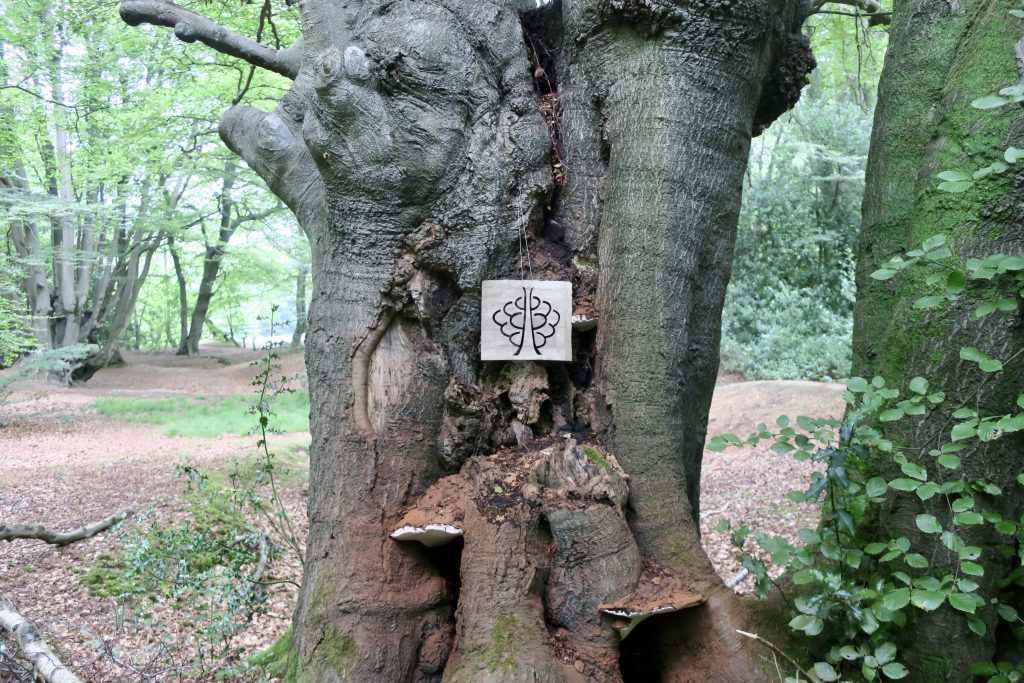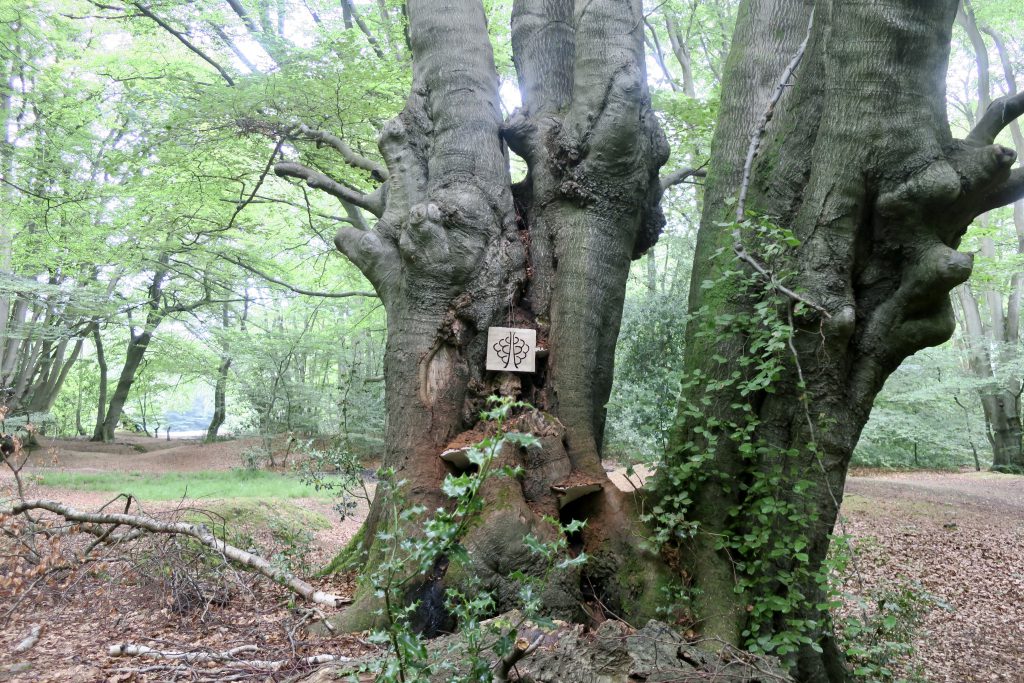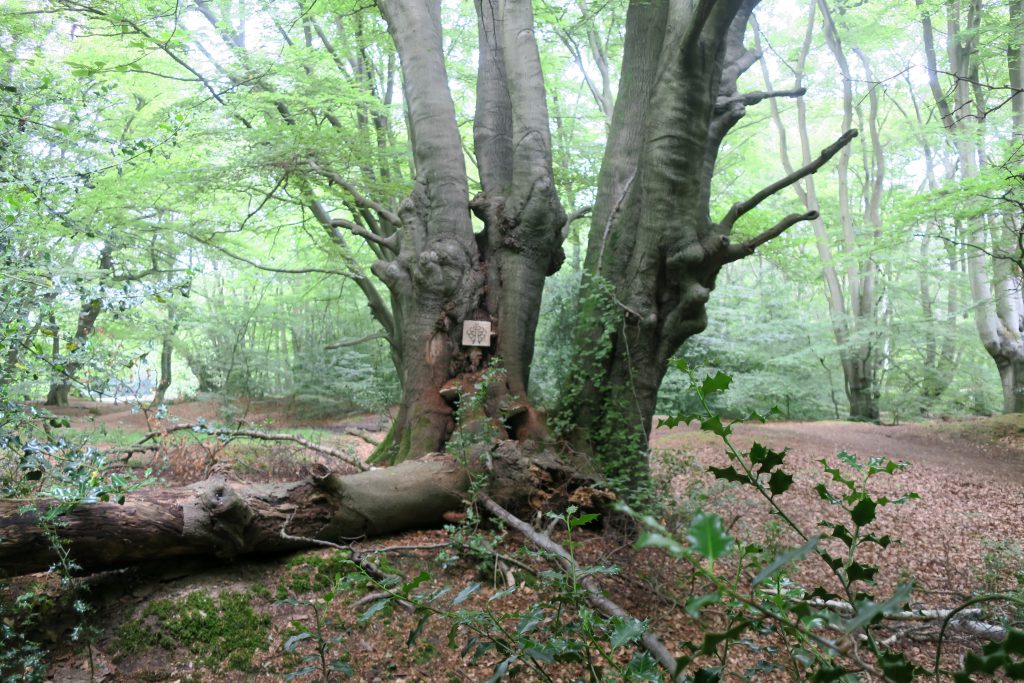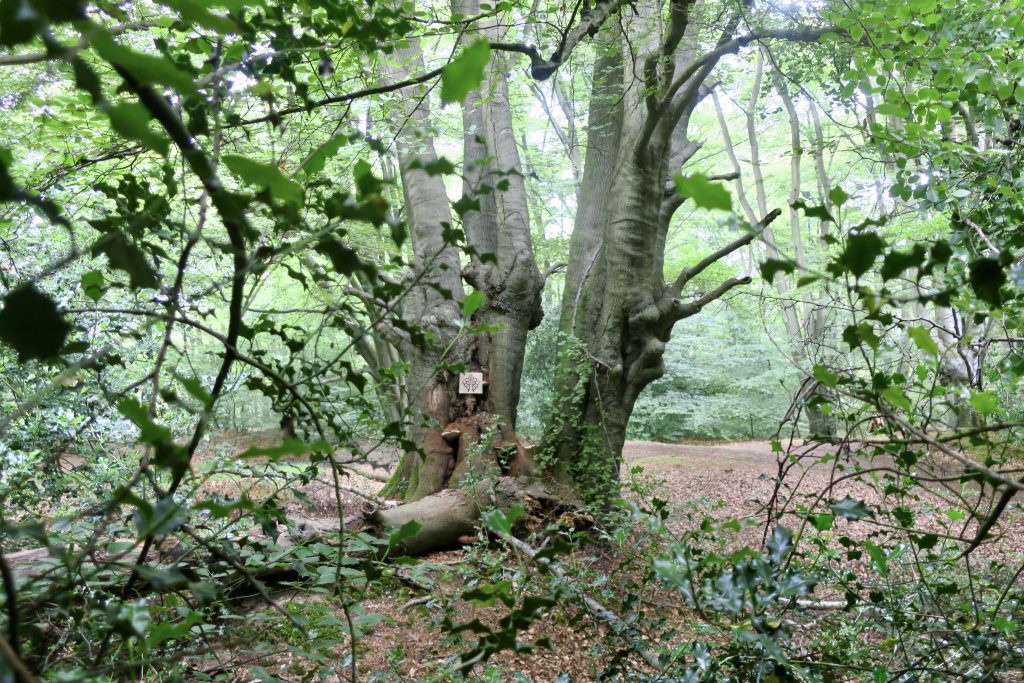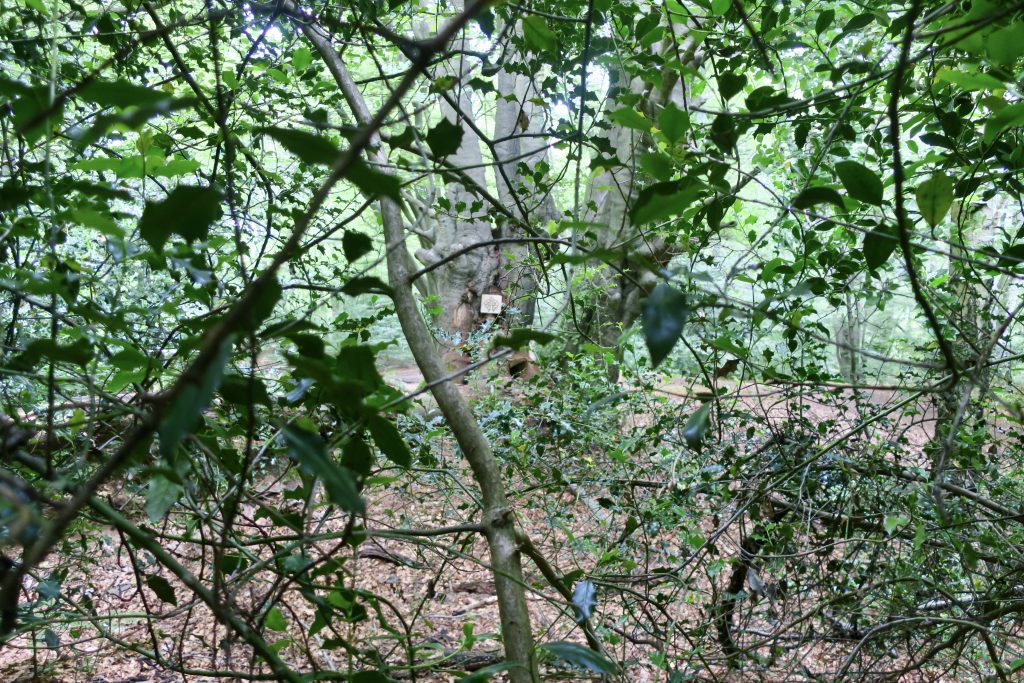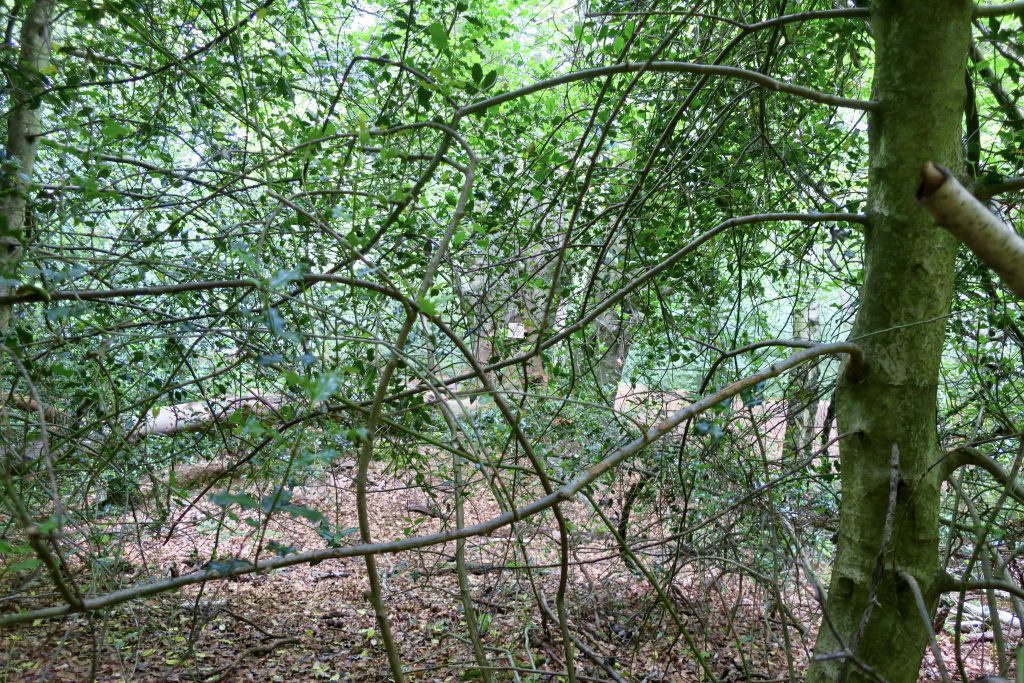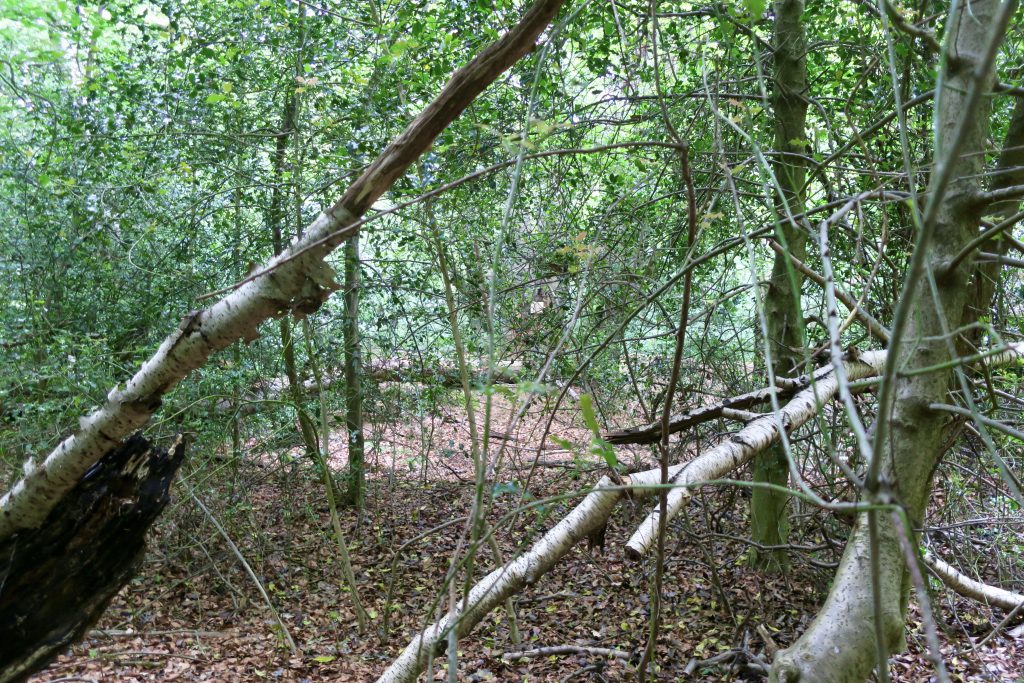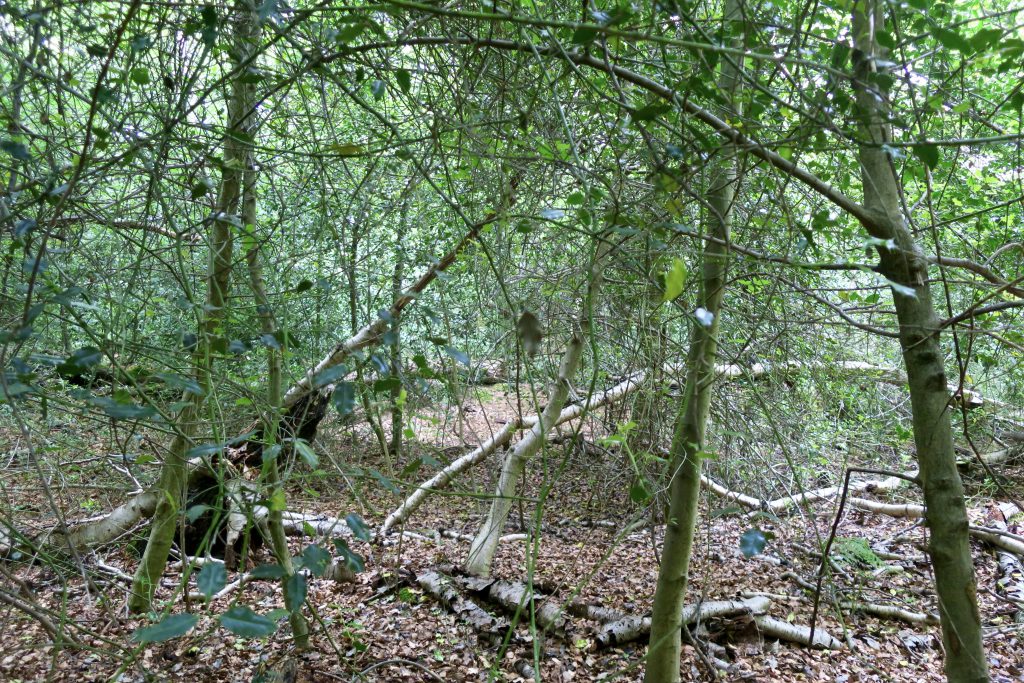 ※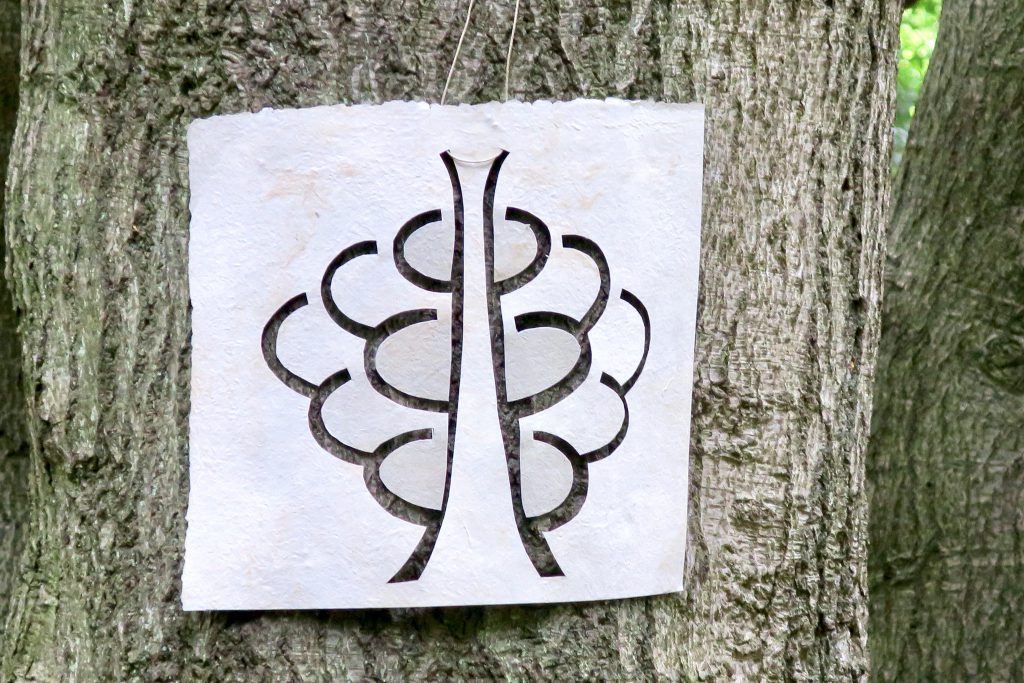 I went back to the coppard and hung an Amate Blanco. This is such an amazing tree, the best Tree of Life in the forest, coppiced many years ago, then later pollarded, reborn and rejuvenated many times in its long life.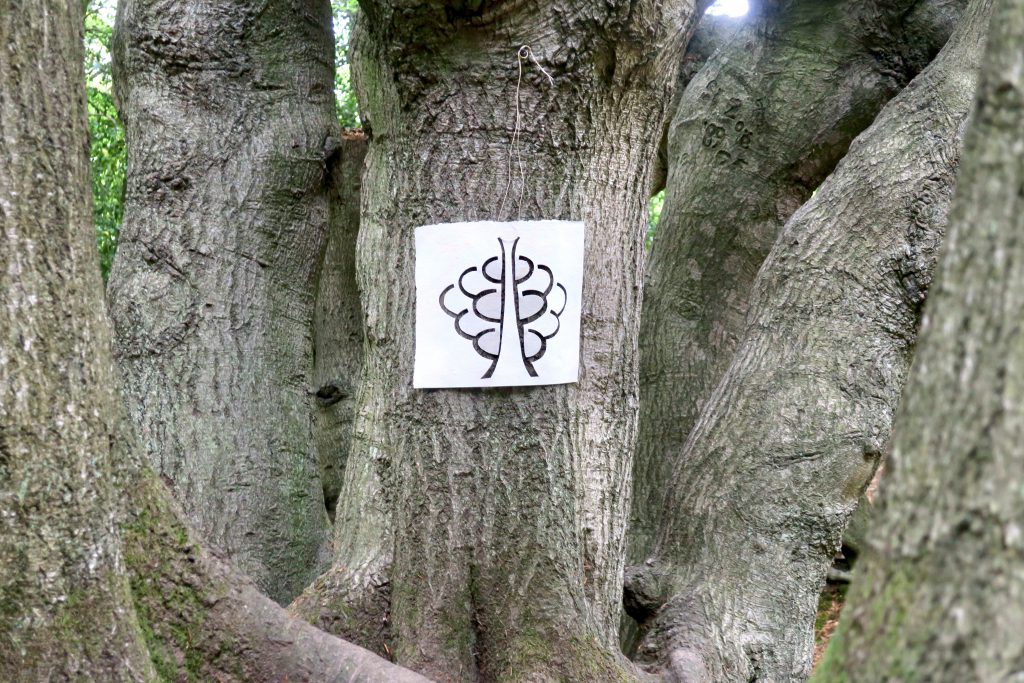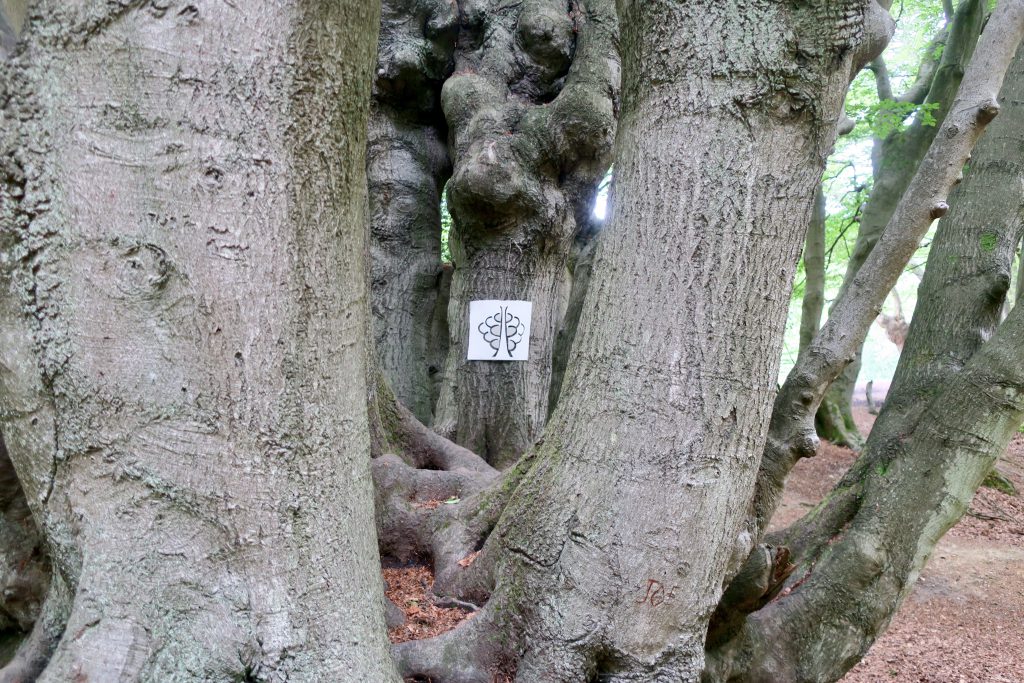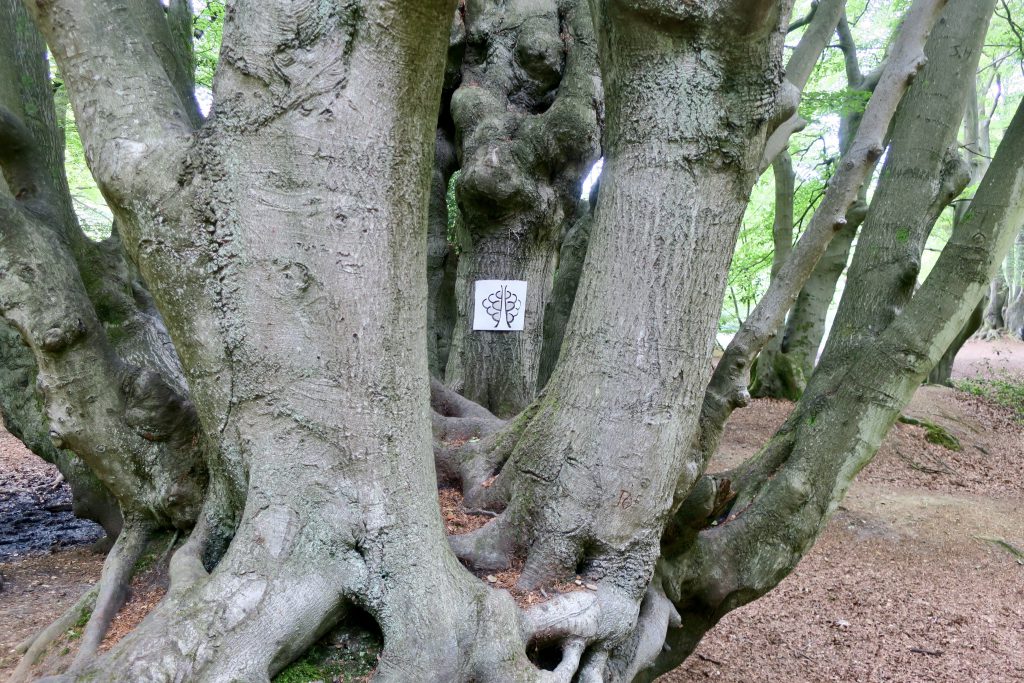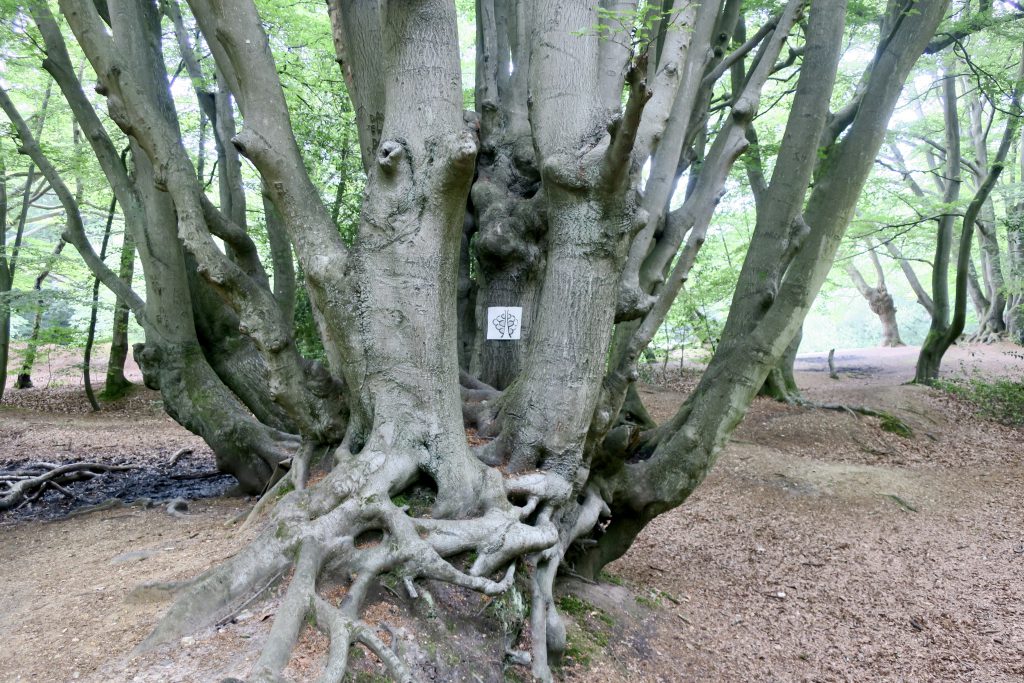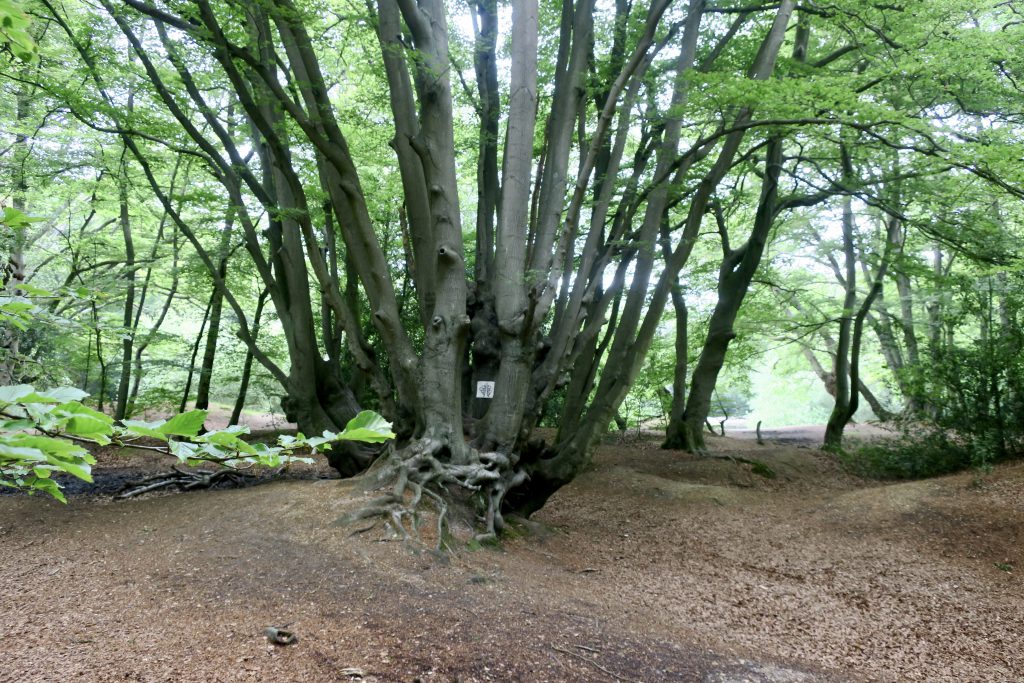 ※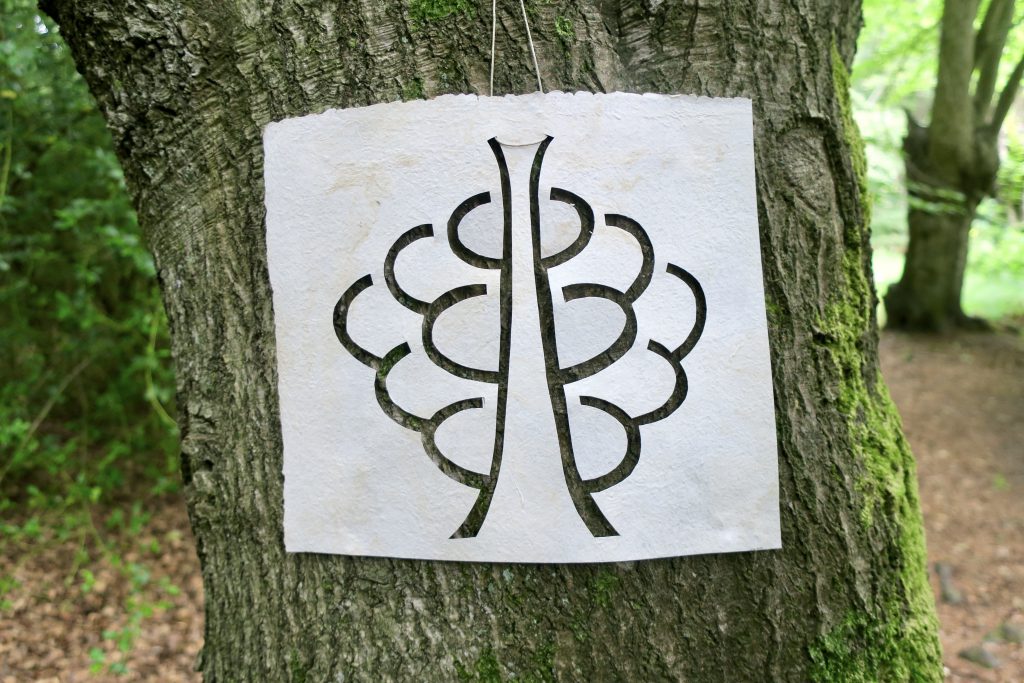 On the western edge of the Lost Pond there's another group of lapsed pollards, huddled like Rodin's Burghers of Calais. They stand together, covered in scars and glyphs, whispering wood engravings to each other.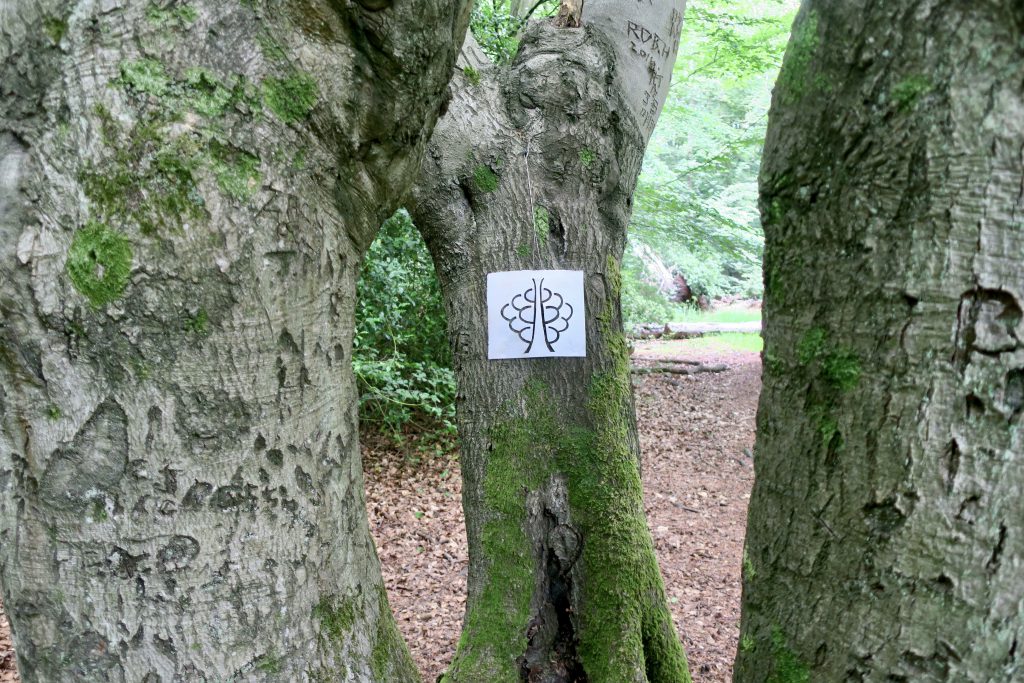 I just gave them something else to talk about. Amate Blanco for Jazmin.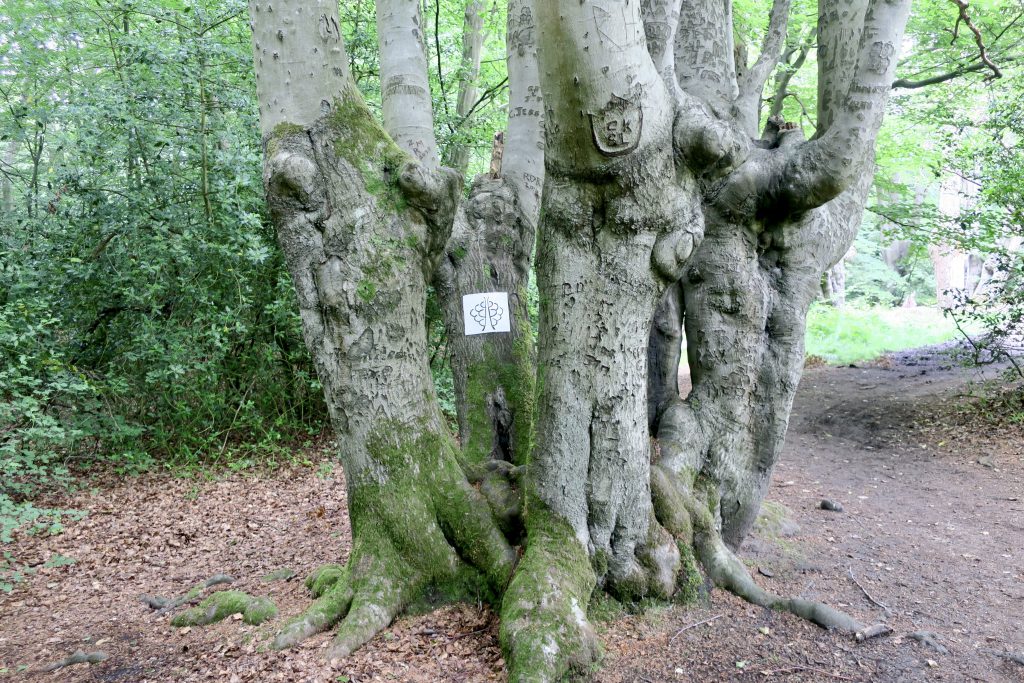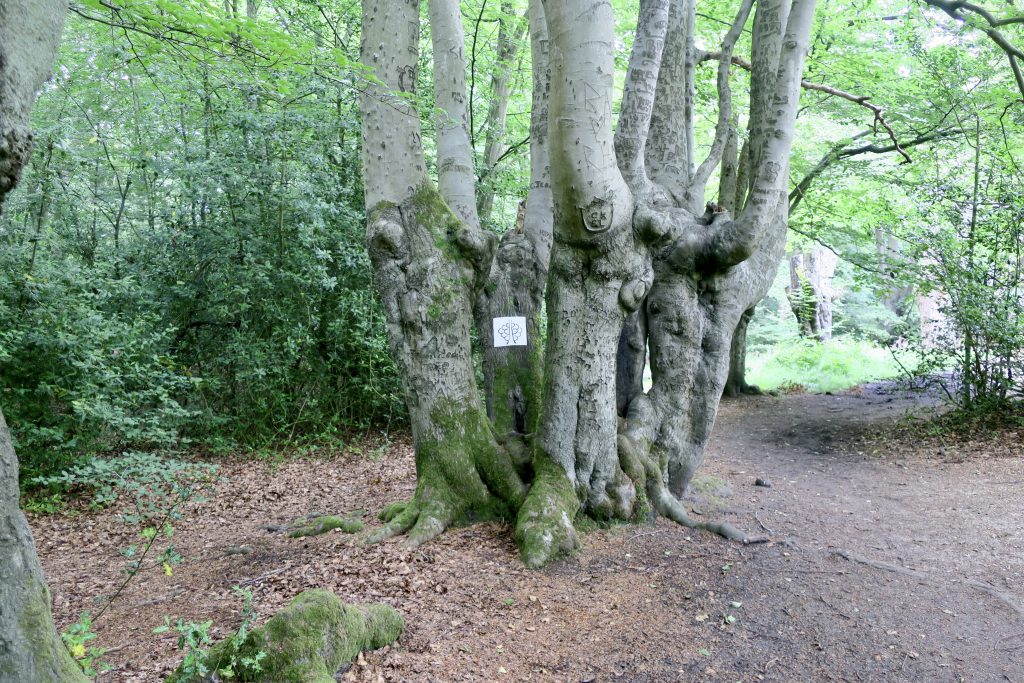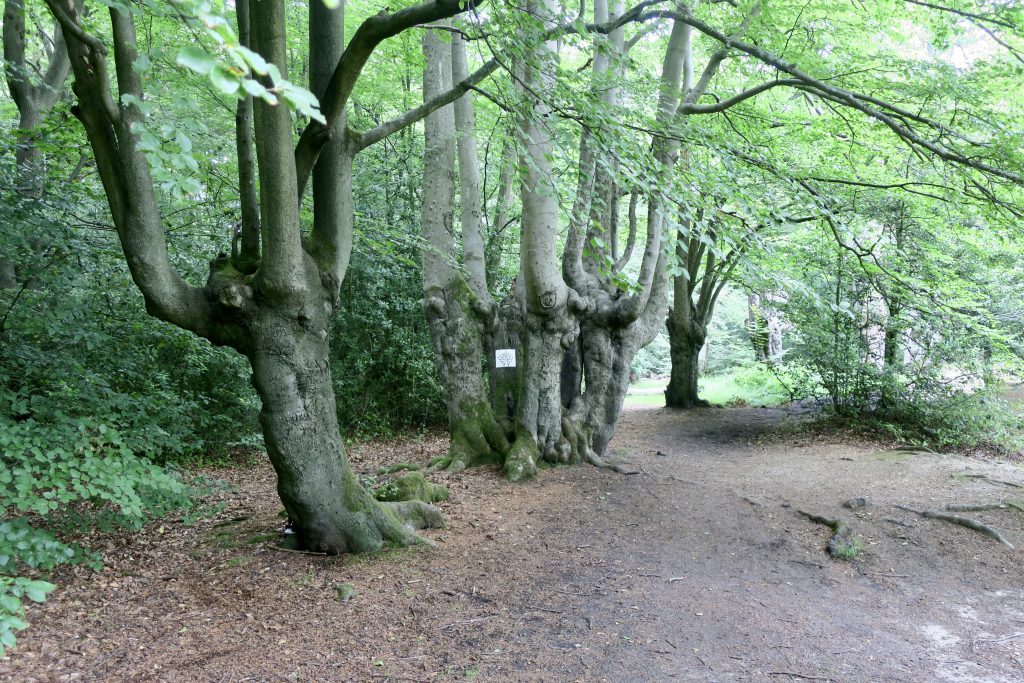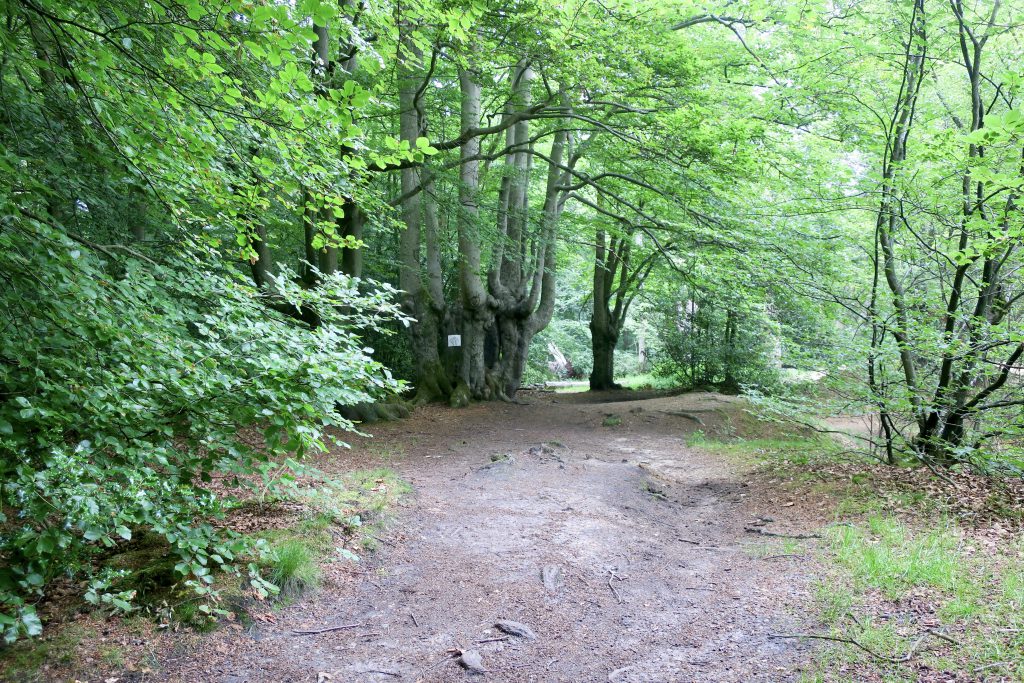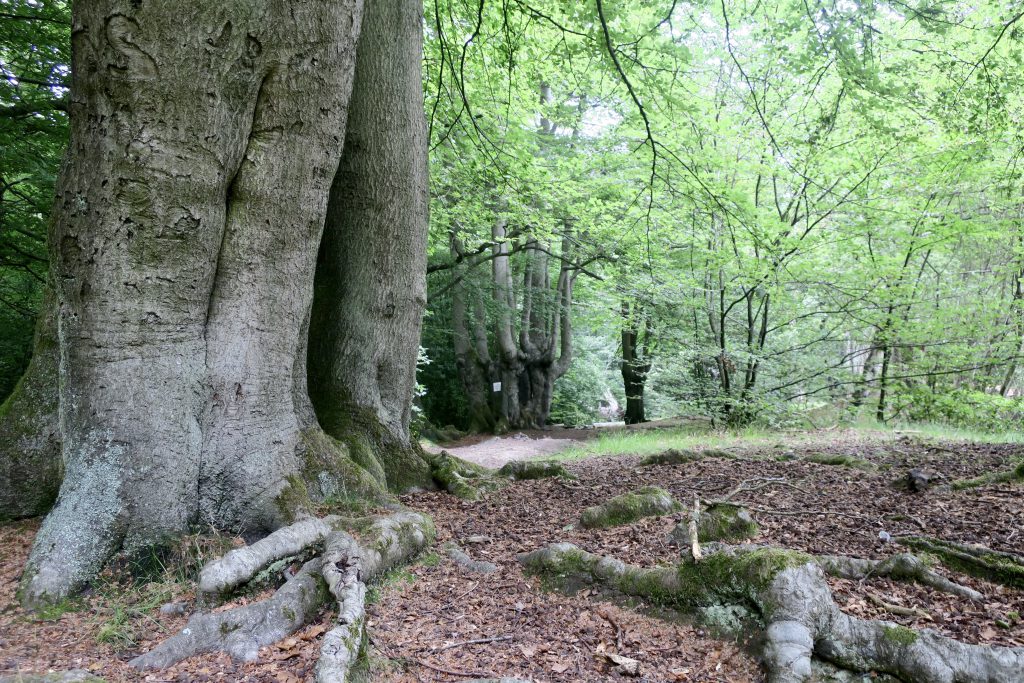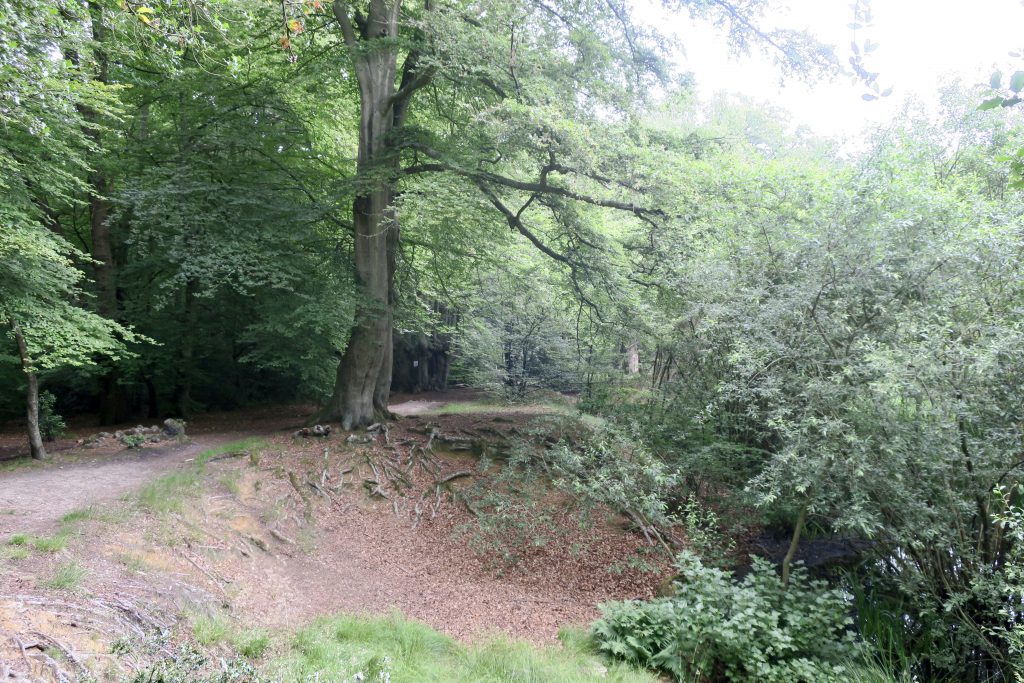 ※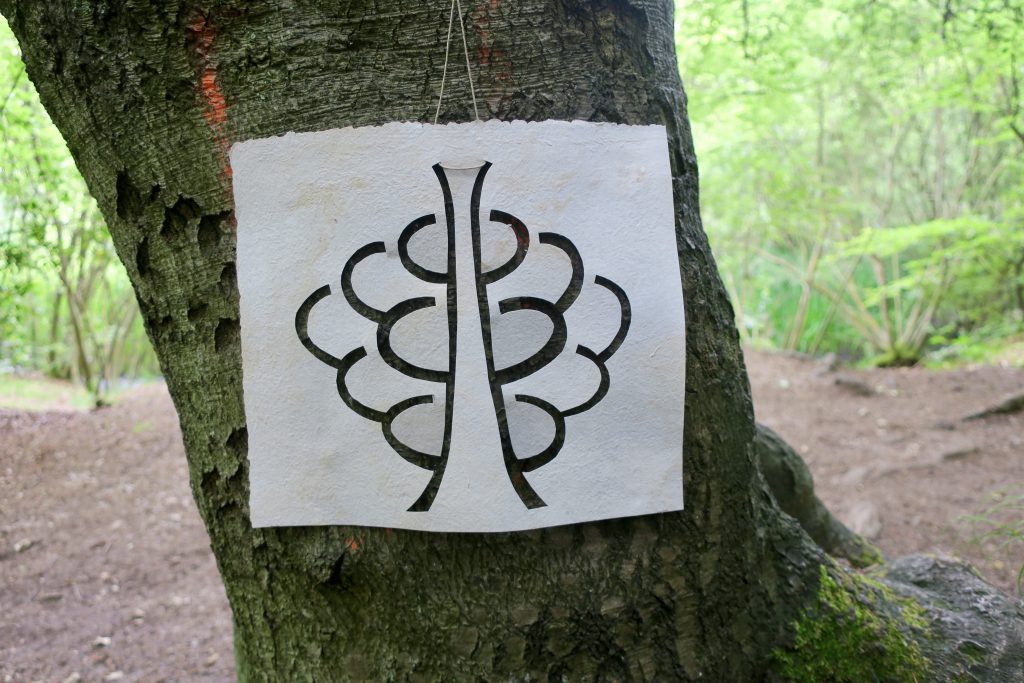 And again, another slow-motion conversation, tree tai chi for JV. With a little more time I could have shown you these trees. We're all gone too soon.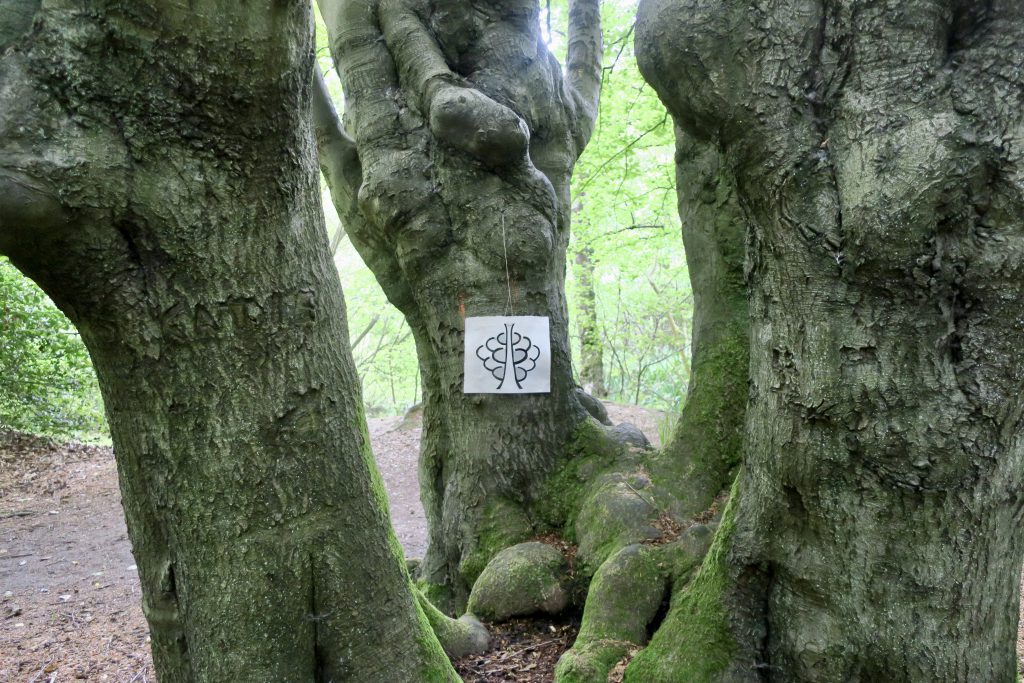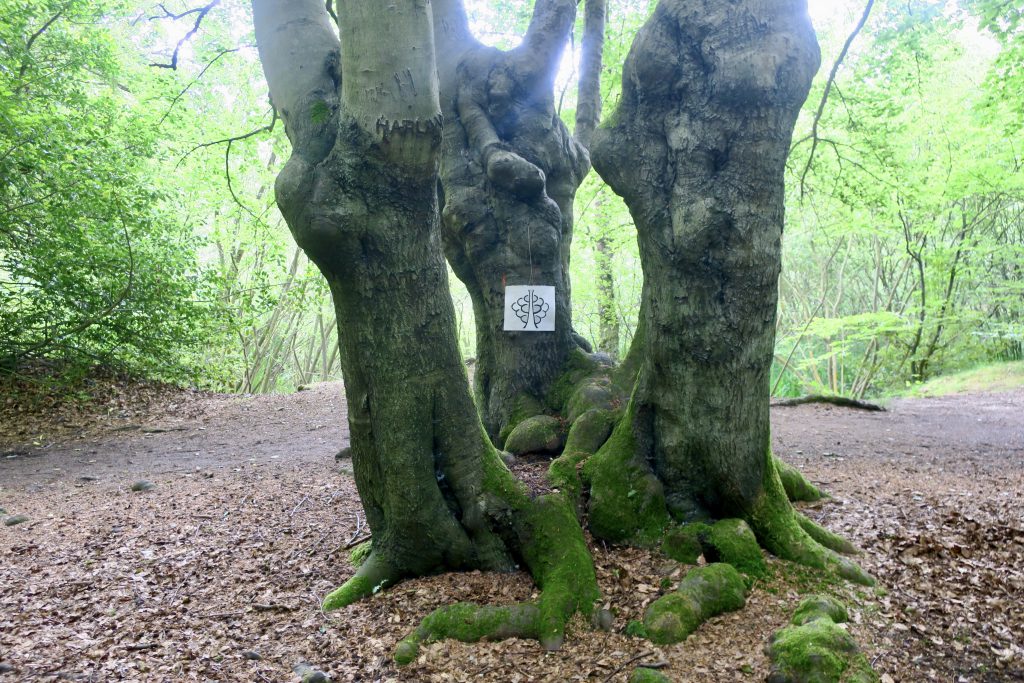 "Hmmm, well maybe?" said Jazmin, "Just don't forget me."
※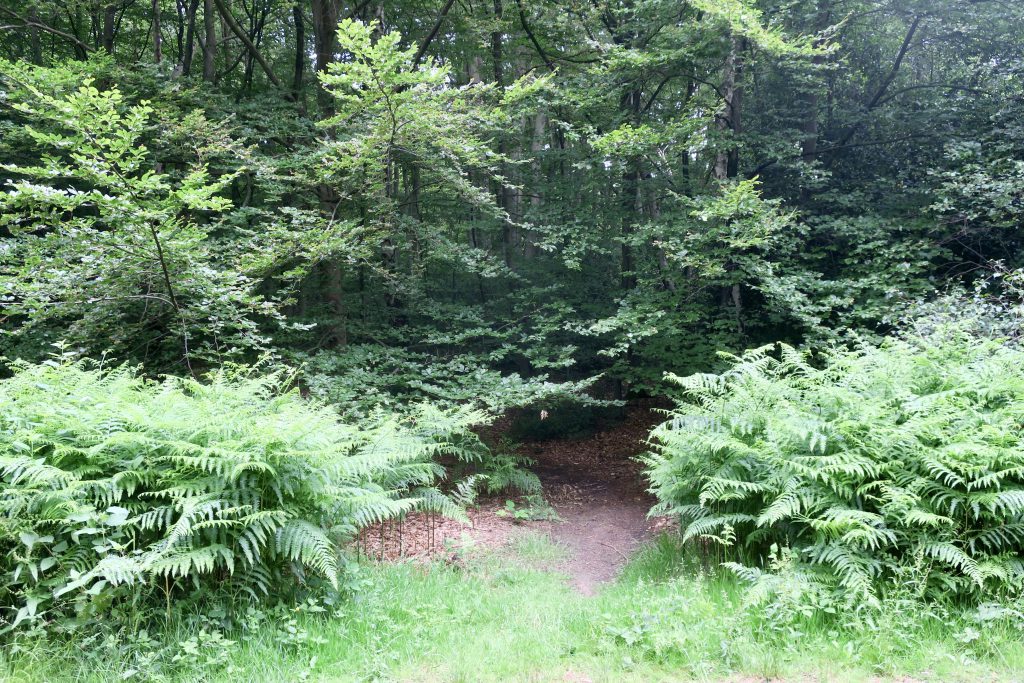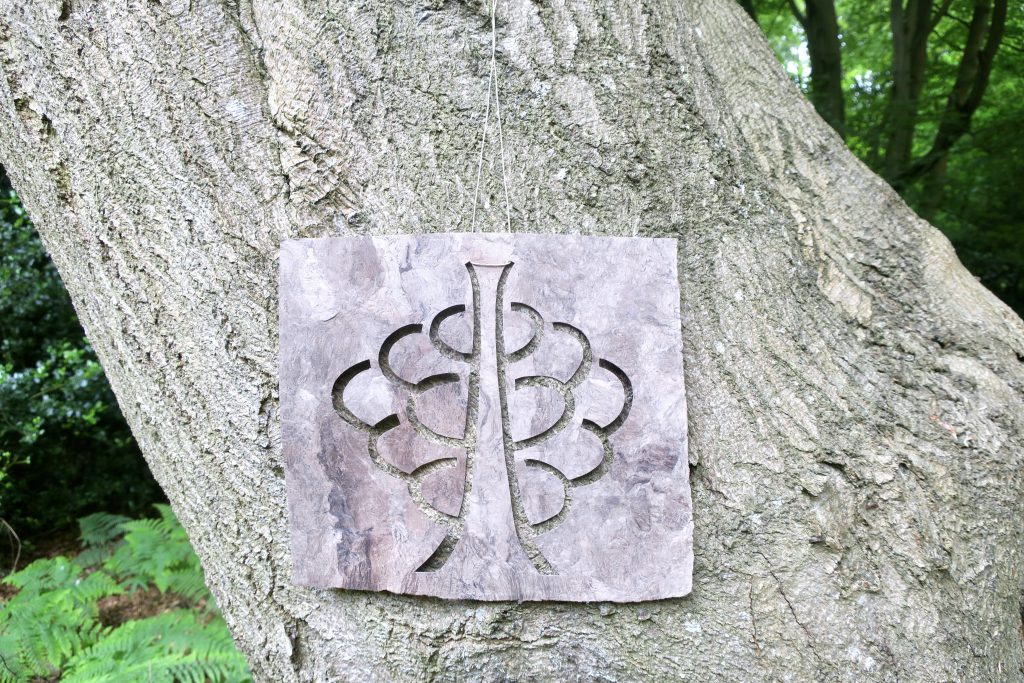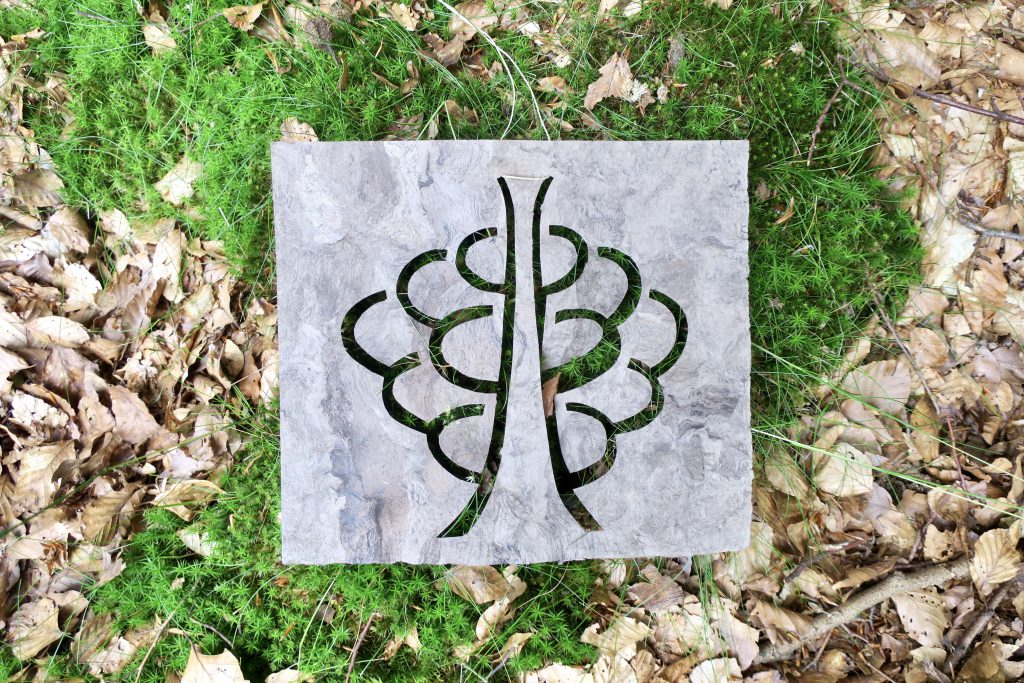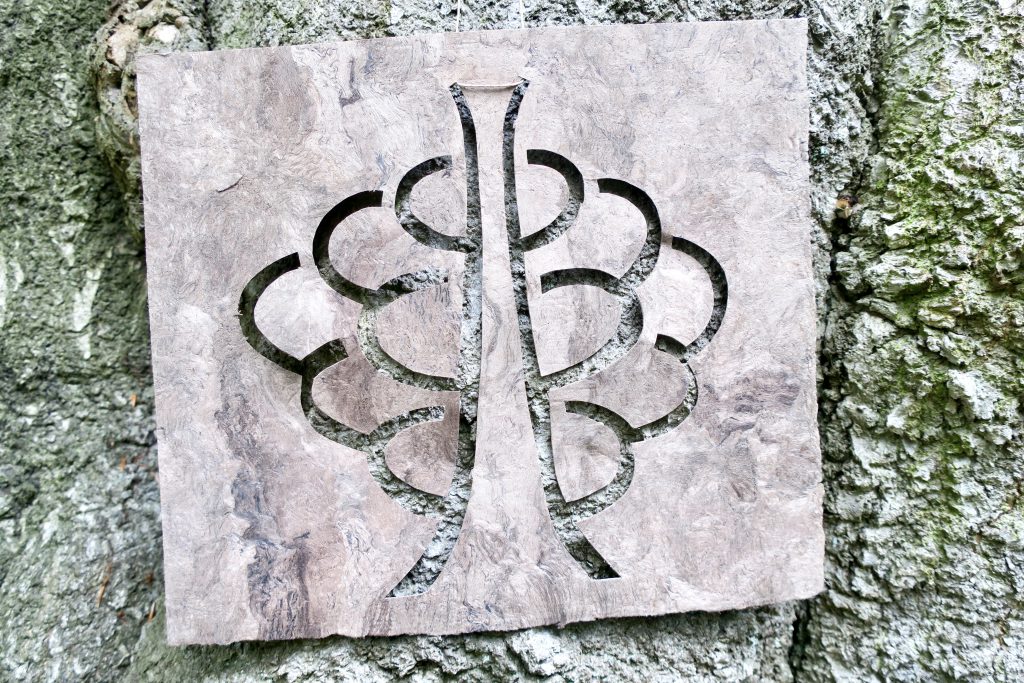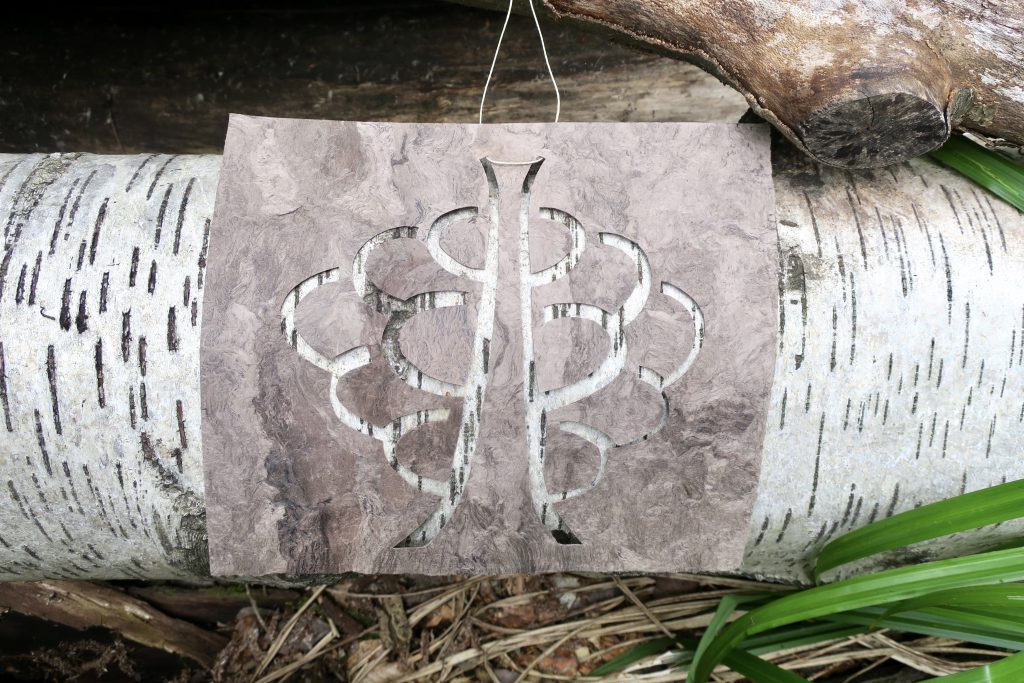 ※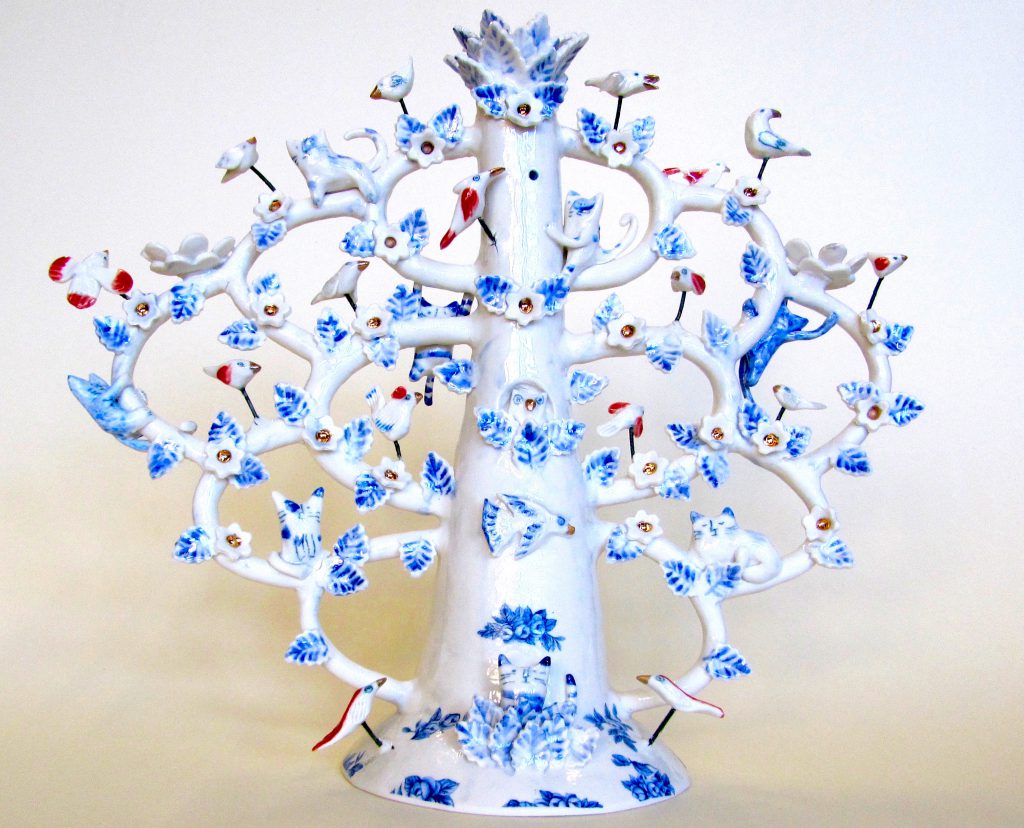 RIP Jazmin Velasco 1971 – 2021
※
PS: Please also see our later blogpost – The Armada