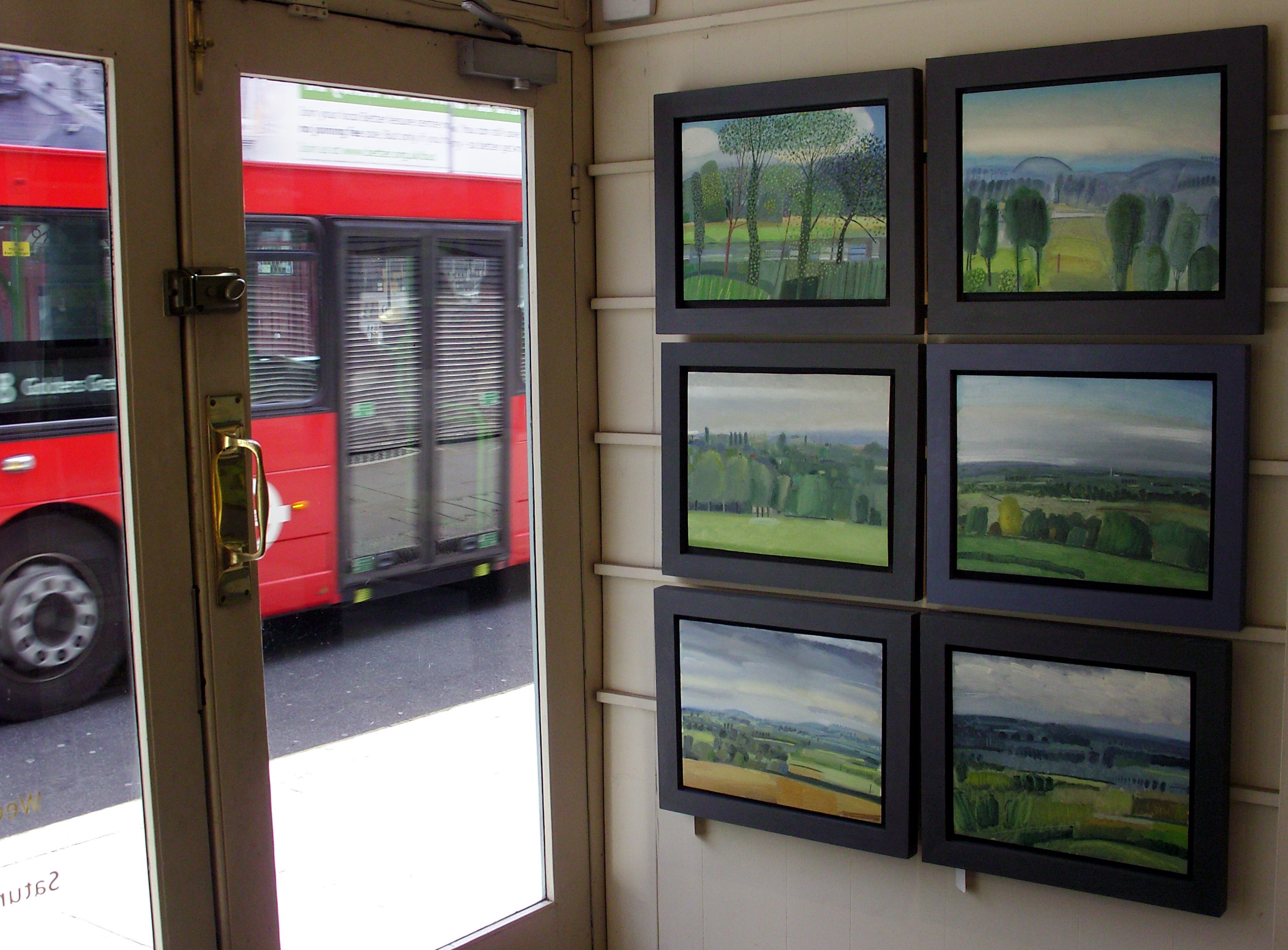 More beauties were delivered to the gallery recently (not by bus), paintings by Andrew Walton, mostly done on site at his beloved Otmoor, an area of wild wetlands north-east of Oxford – A place with a rich history. Riots caused by enclosures, inspiration for writers, Lewis Carroll & John Buchan. A bombing range from WW2 and still an MOD rifle range. RSPB reserve, site of many murmurations.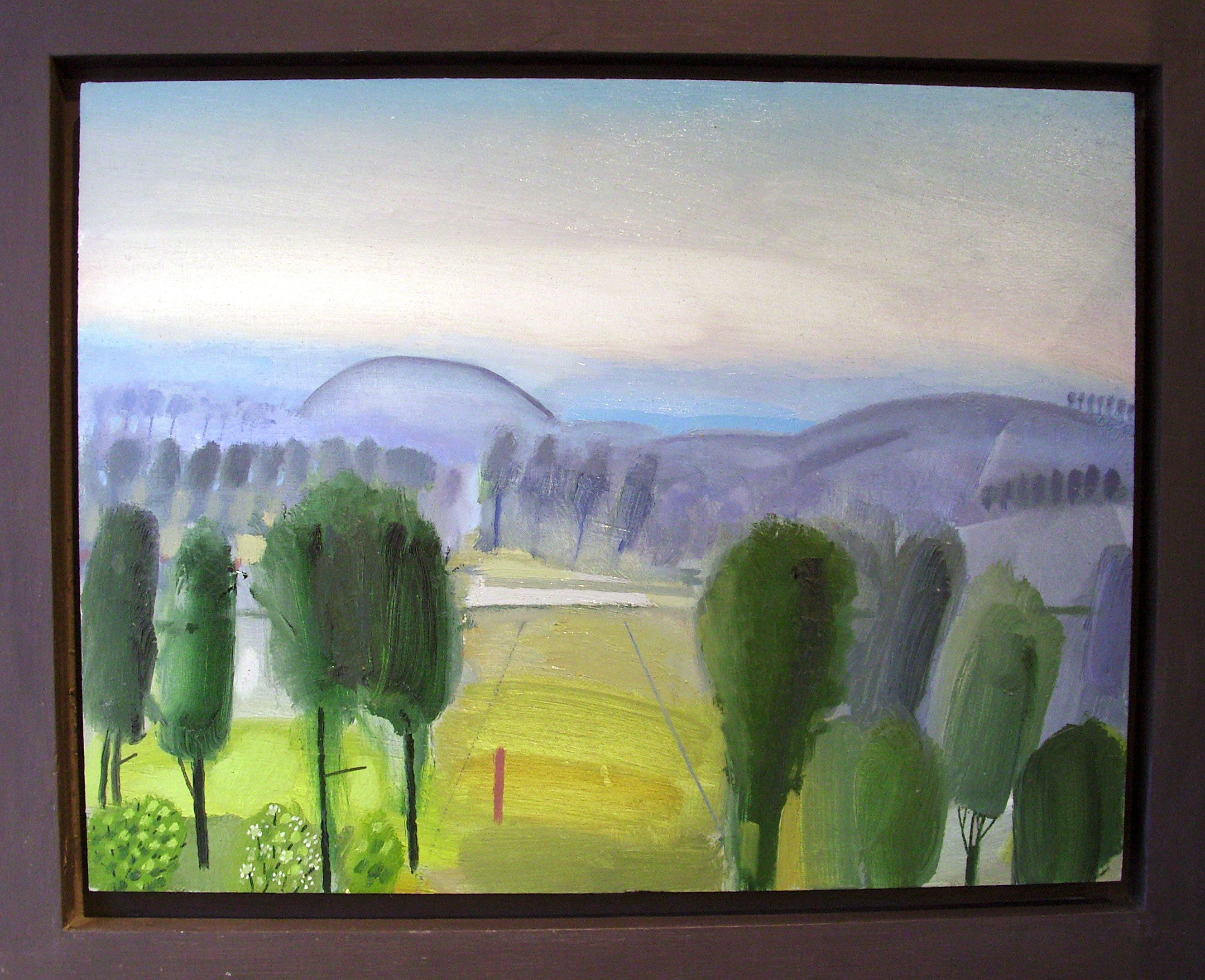 Roman Road, Otmoor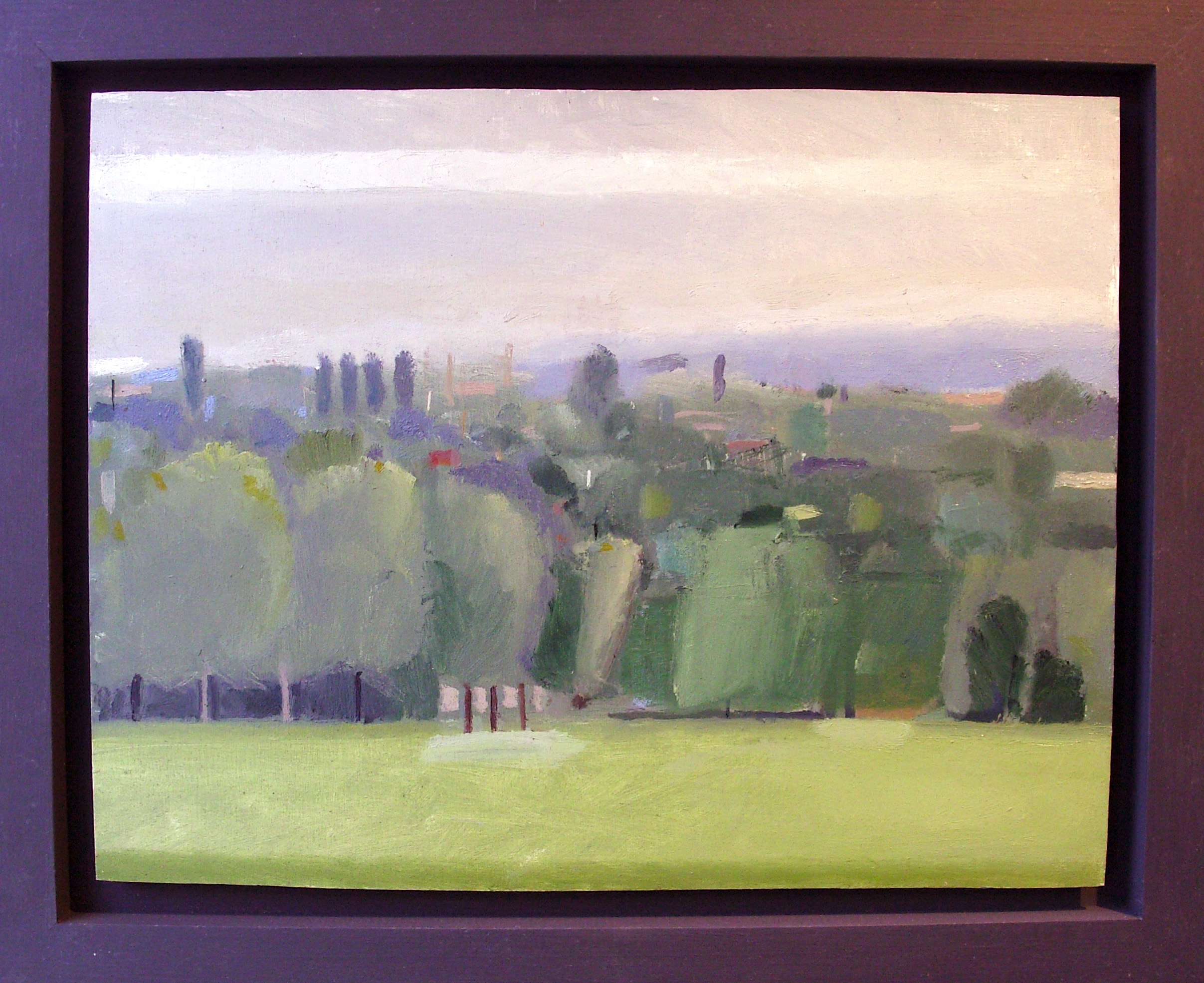 South Park Over Oxford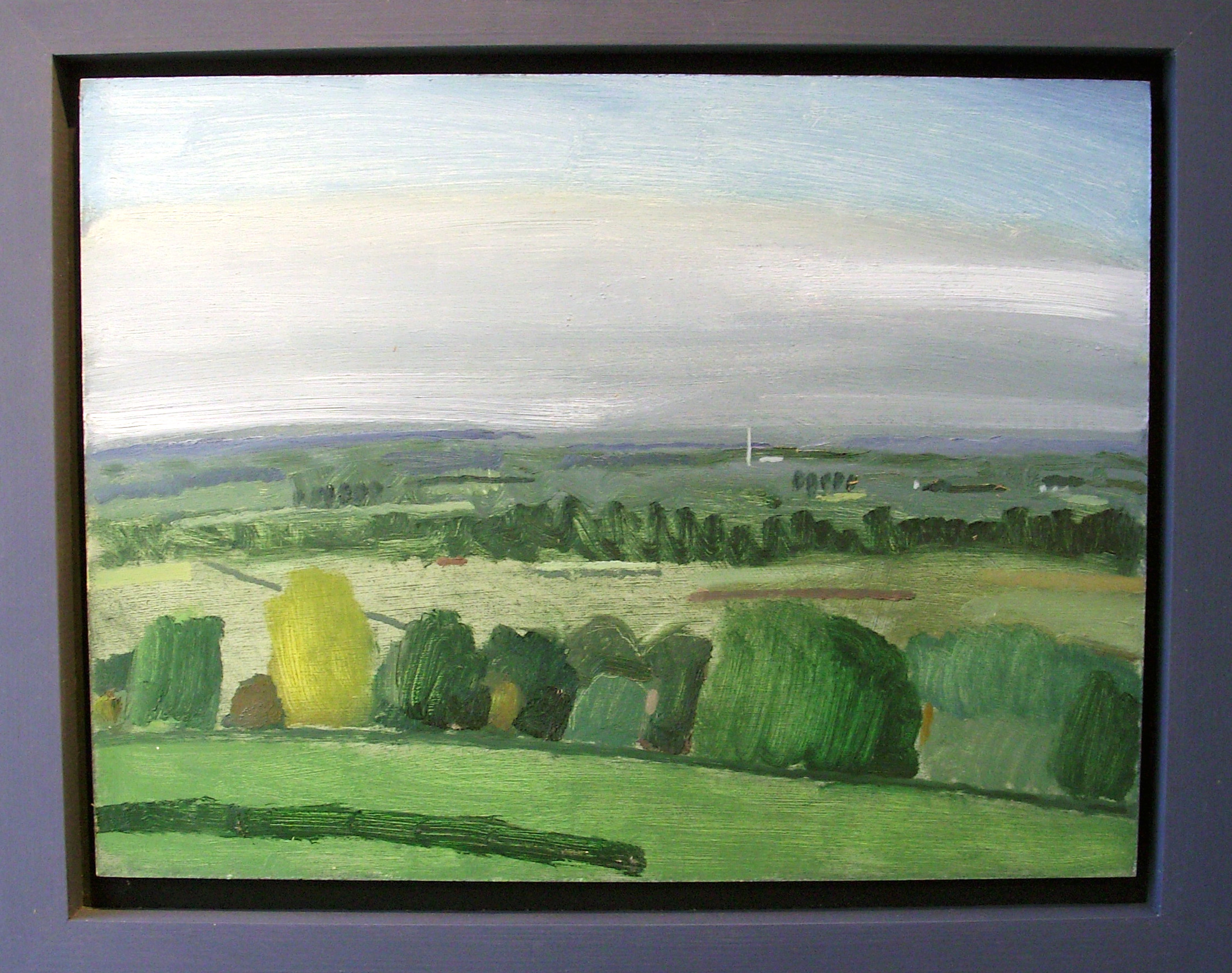 Otmoor To Shipton-On-Cherwell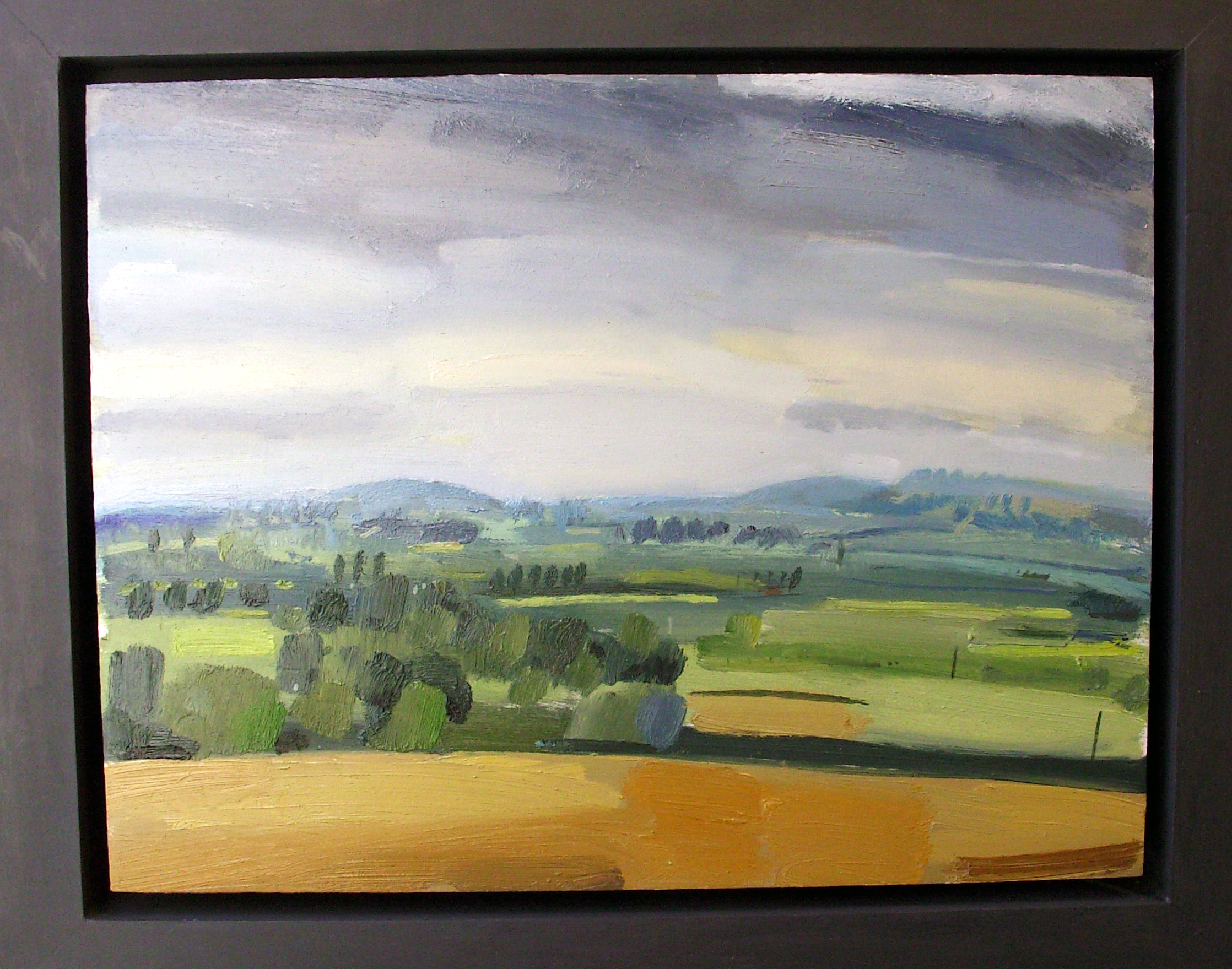 Otmoor From Noke Hill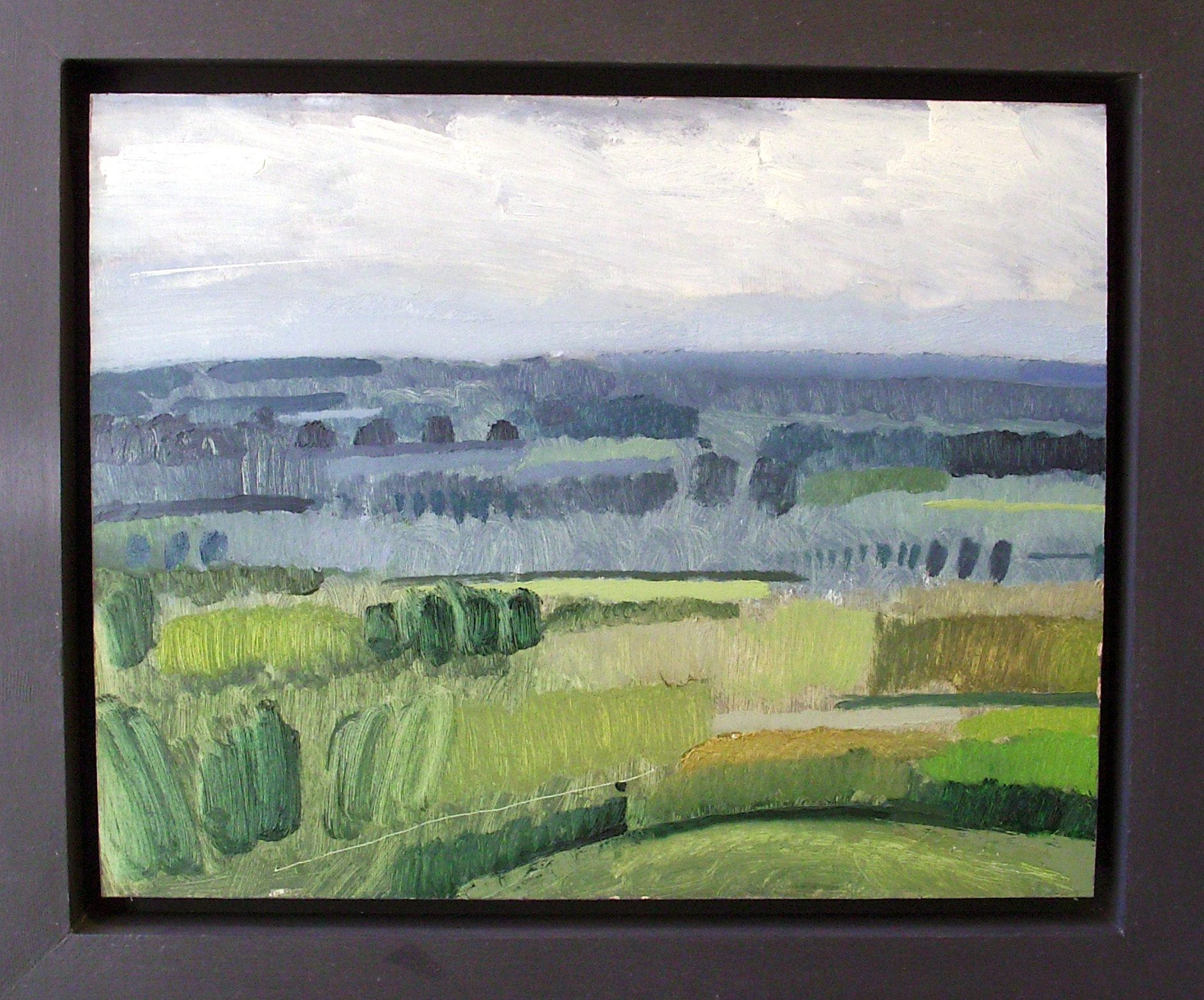 Otmoor From Beckley Hill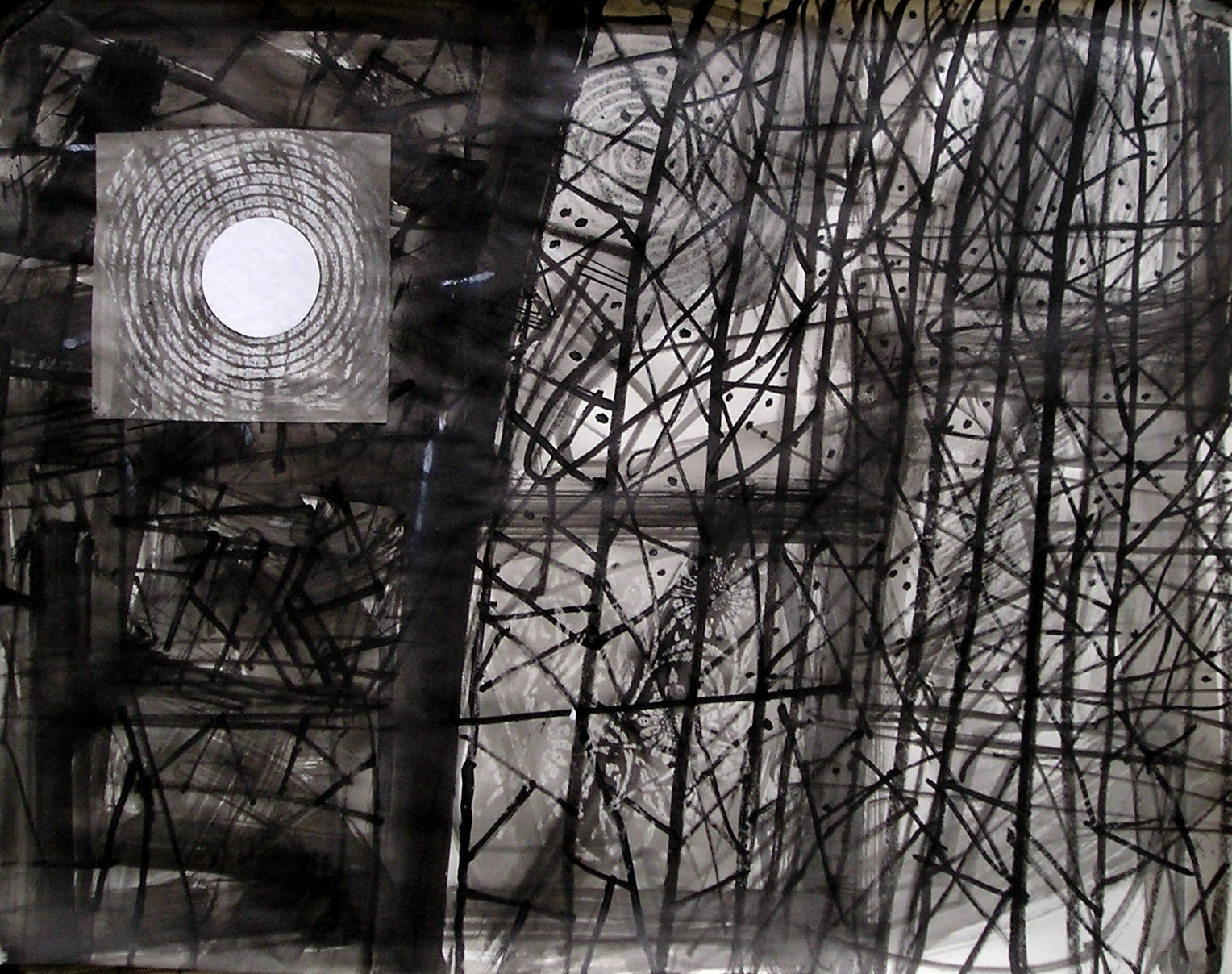 Otmoor Moon Screen
※
See more by Andrew Walton at The Rowley Gallery.