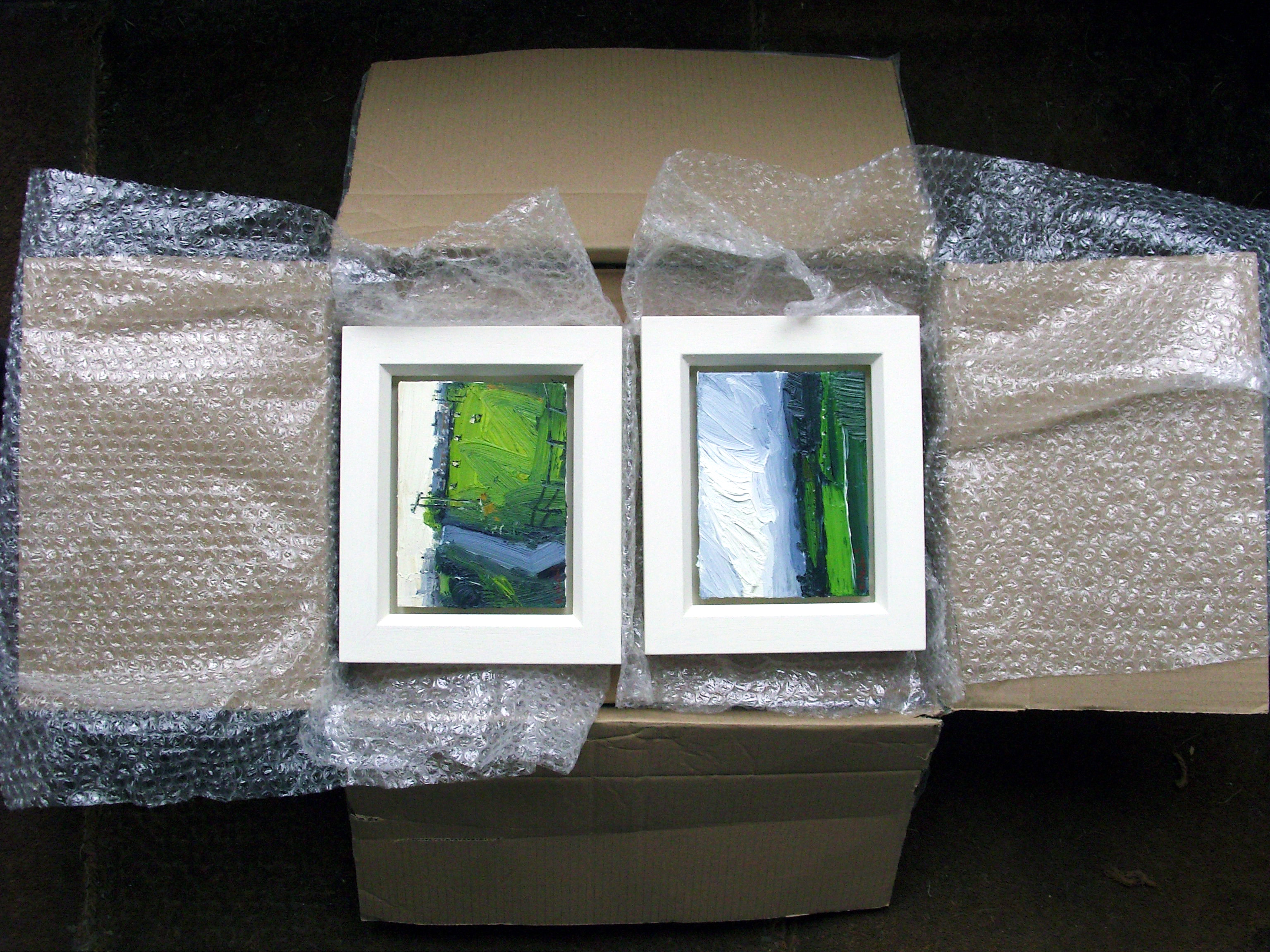 A box of paintings, newly arrived from Robert Newton, full of the smell of fresh oil paint even before the bubblewrap came off. A box of delights, each one thickly painted with quick strokes that capture the fleeting presence of the Northumberland landscape, seen in passing either by train, car or bicycle. They are tablets of immanent light held fast in Robert's own handmade frames.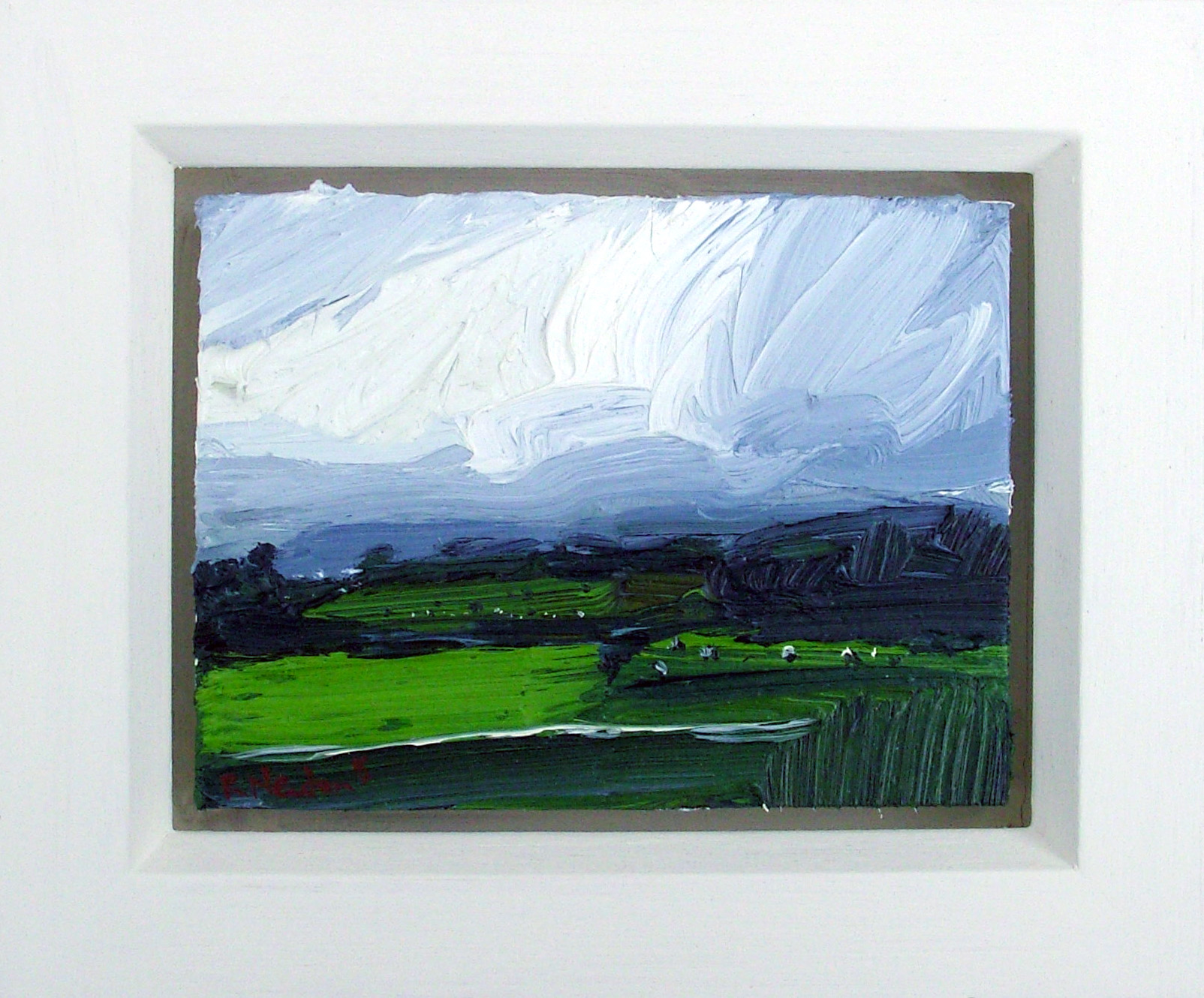 Wet Fields, Broomhill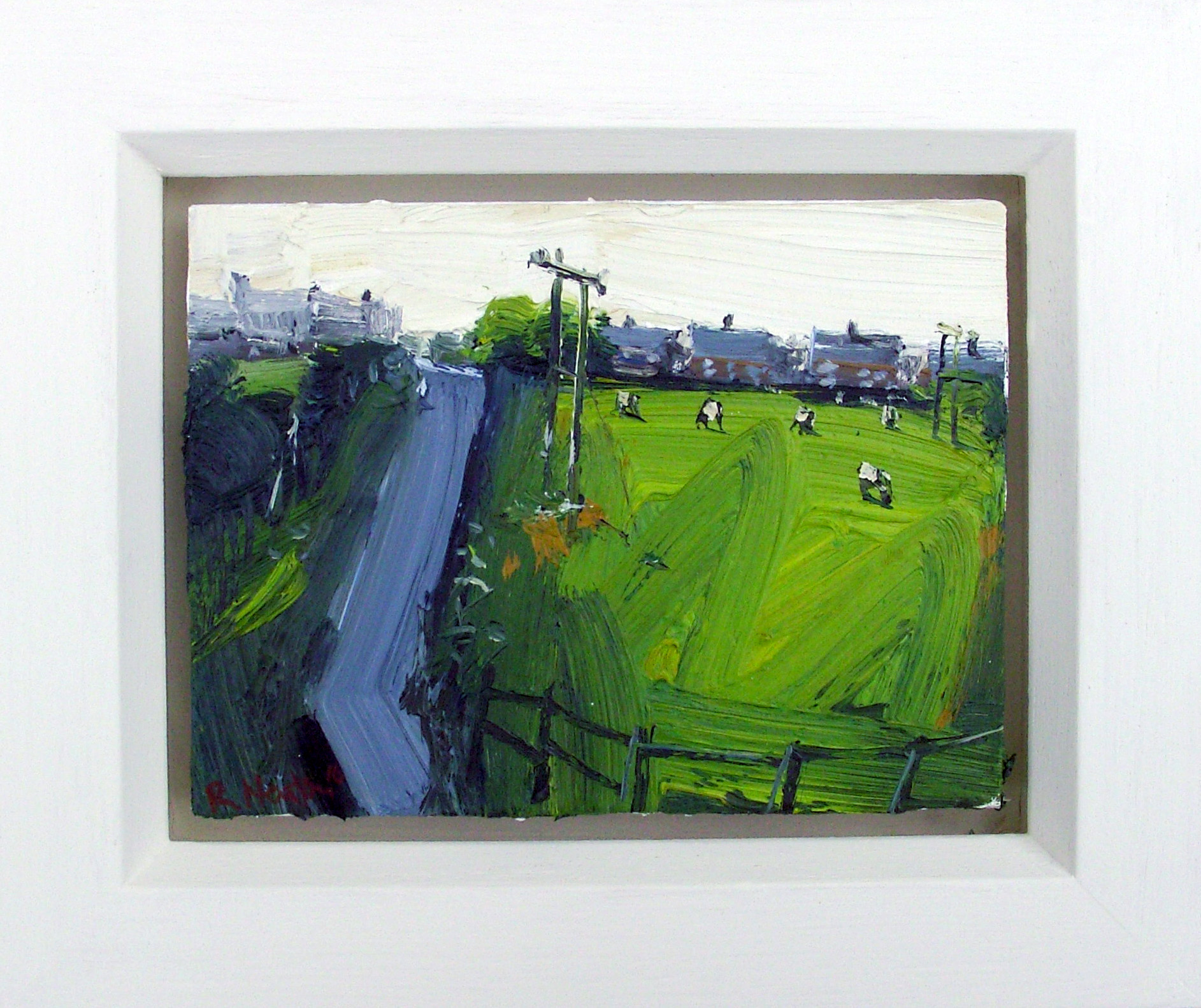 The Runner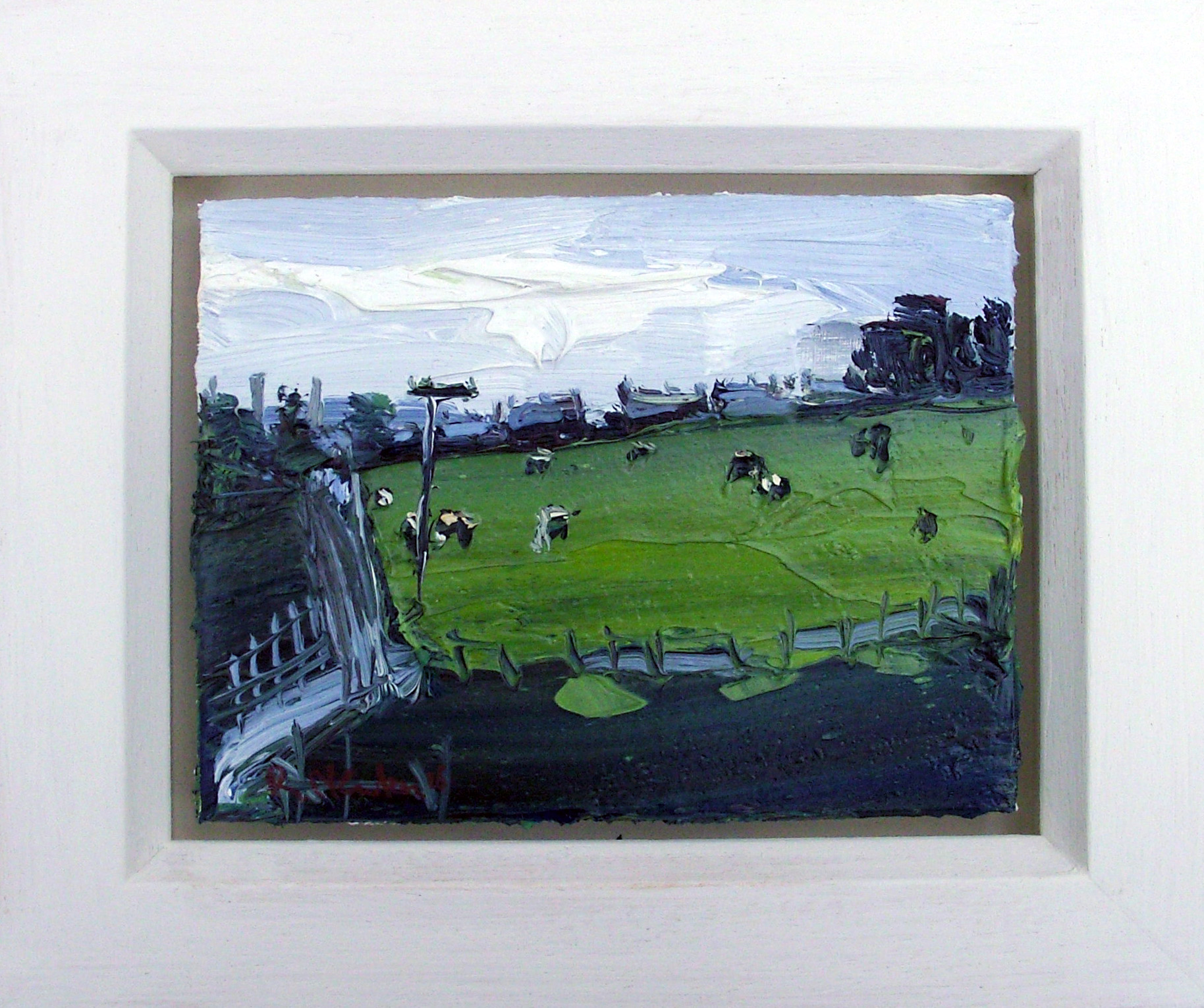 Gypsy Horses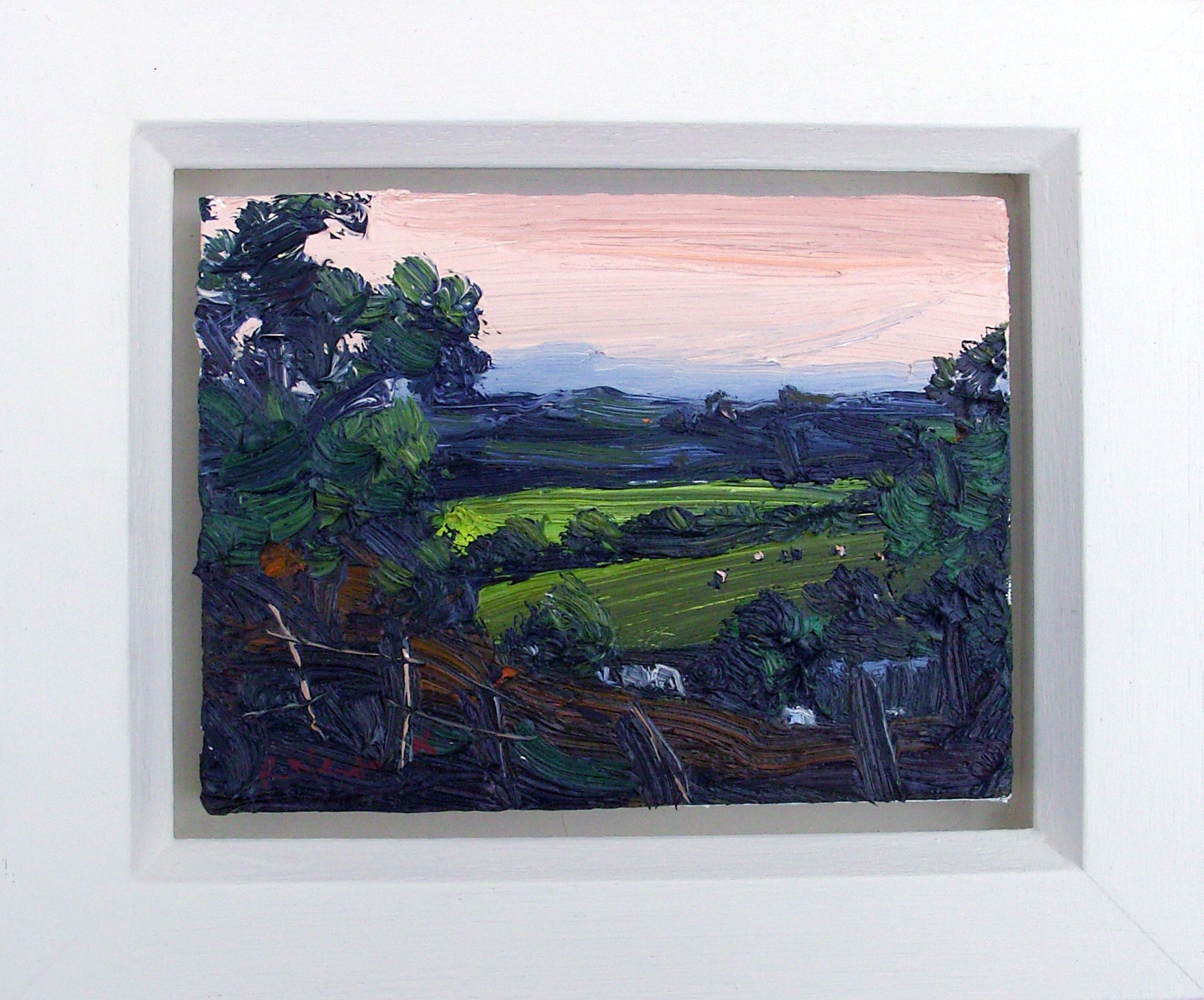 High Park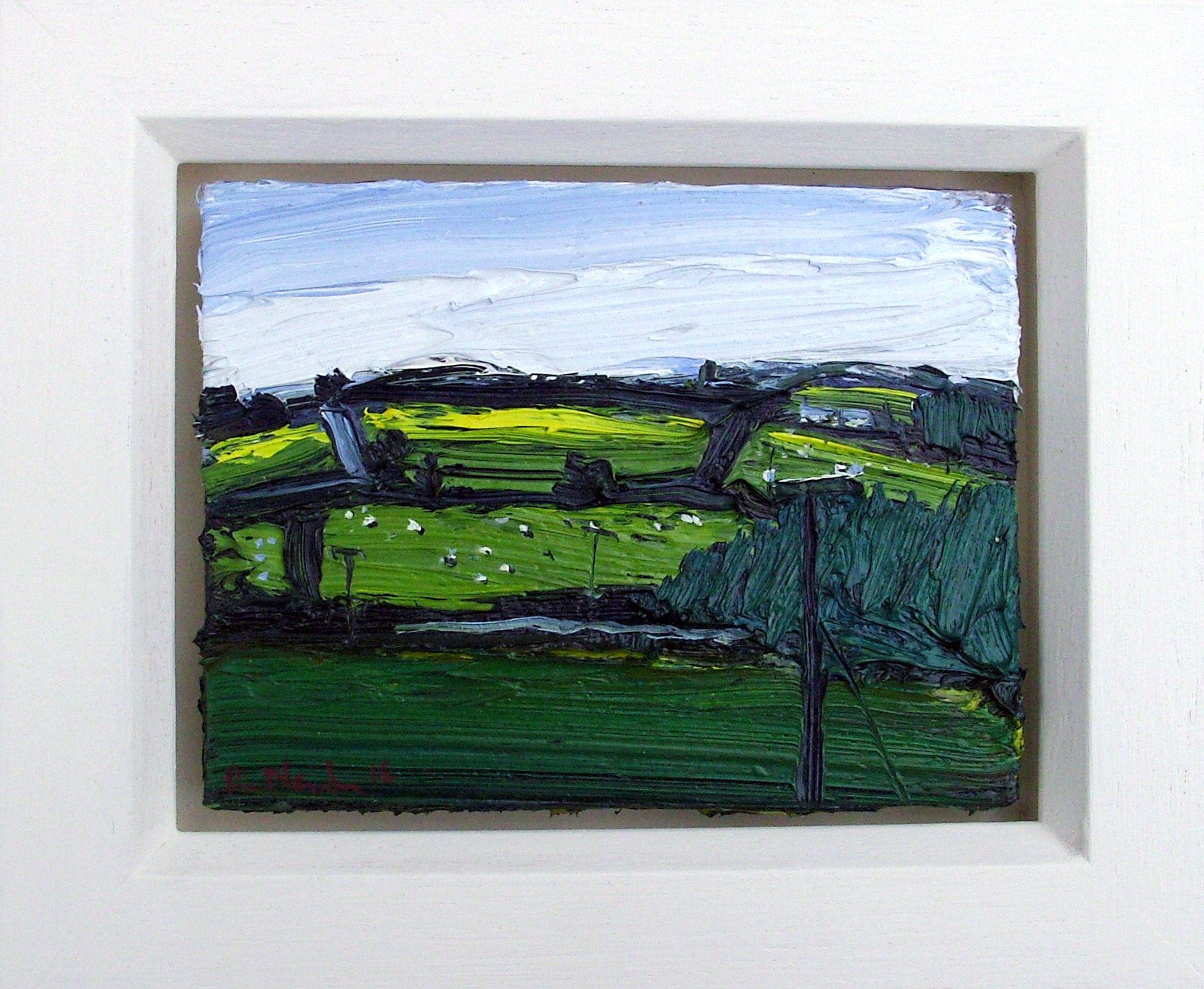 Spruce Trees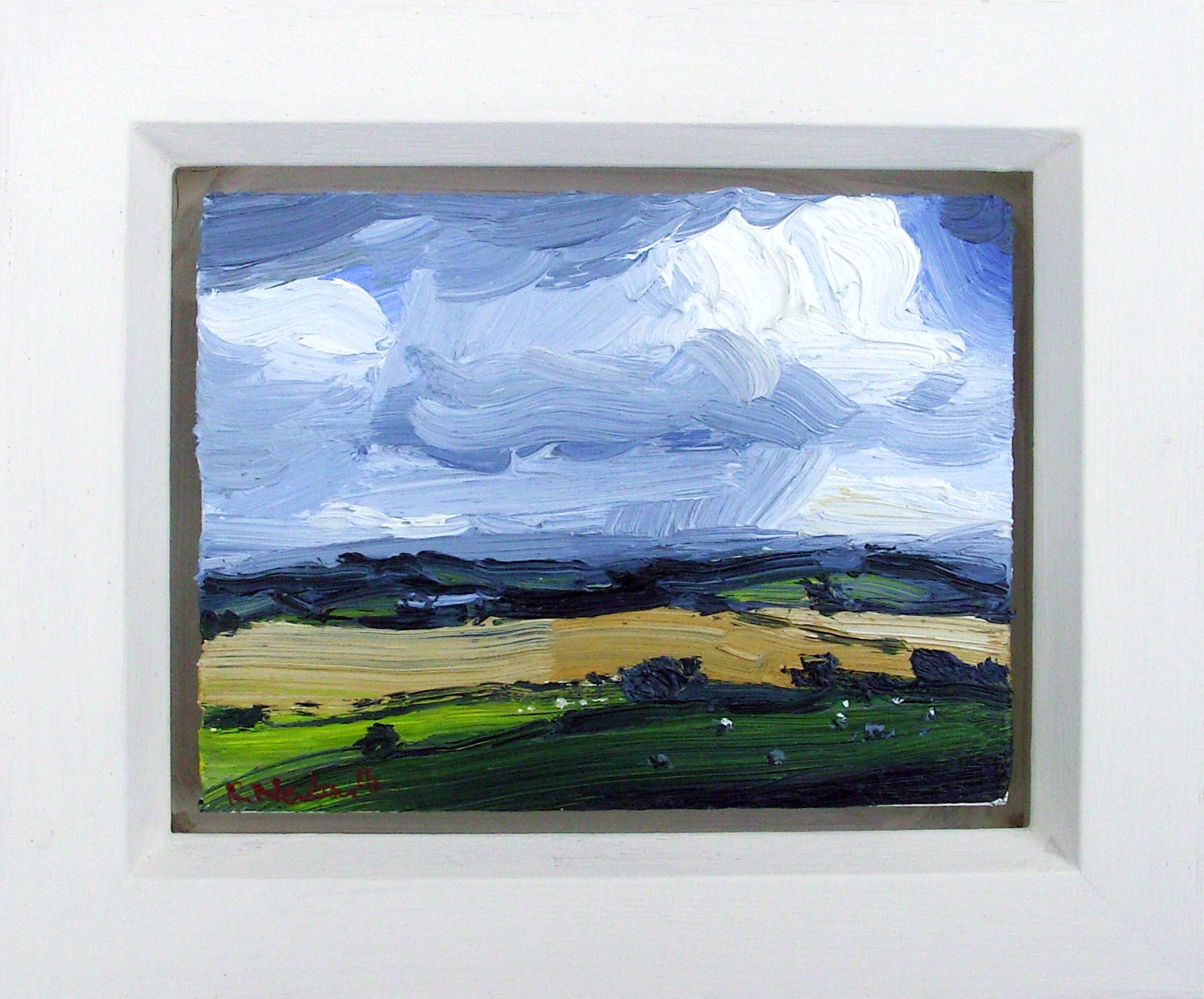 Far Away Rain
※
See more by Robert Newton at The Rowley Gallery.