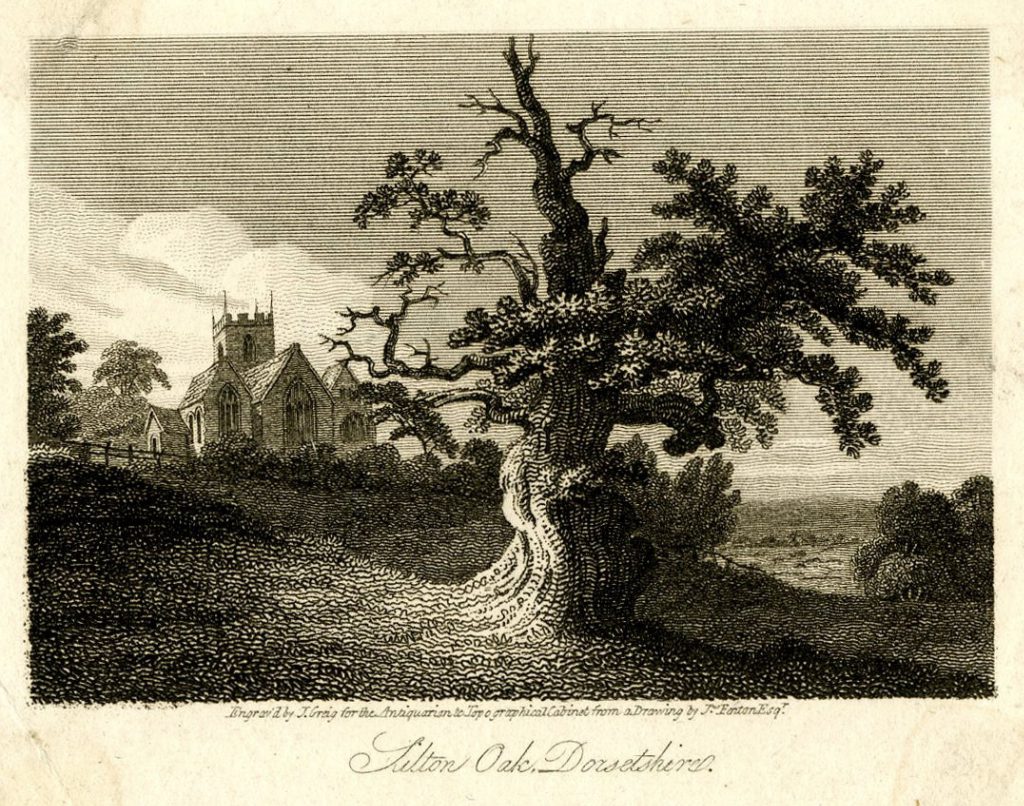 Engrav'd by J.Greig for the Antiquarian & Topographical Cabinet
from a Drawing by J.Fenton Esq.
When this engraving was first published in 1810, the Silton Oak was already considered to be an antiquarian and topographical curiosity. Over 200 years later and it still charms us with its stoic endurance, a vigorous but shrinking survivor of a once much larger millennial oak tree.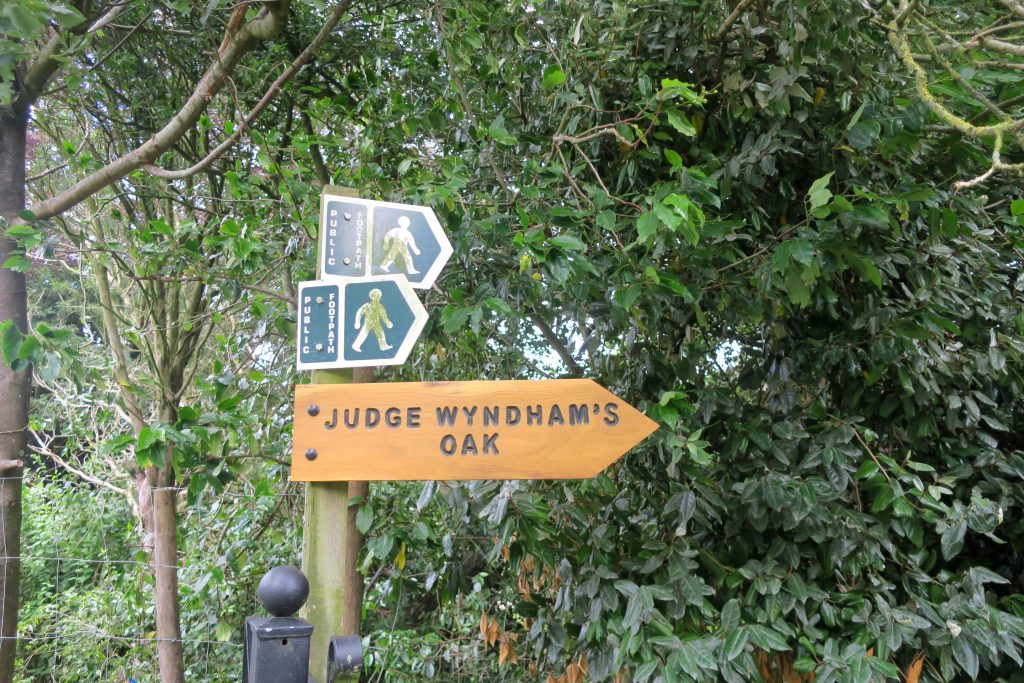 Also known as Wyndham's Oak / Judge Wyndham's Oak / The Judge's Tree.
The tree is named after Sir Hugh Wyndham, who bought Silton Manor in 1641. In 1654 Sir Hugh became a judge of the "Court of Common Pleas" having been appointed by the Lord Protector, Oliver Cromwell. He would return, weary from much travelling, and rest under his favourite tree, admiring the view of what was previously the Royal Forest of Gillingham.
The Woodland Trust / The Wyndham Oak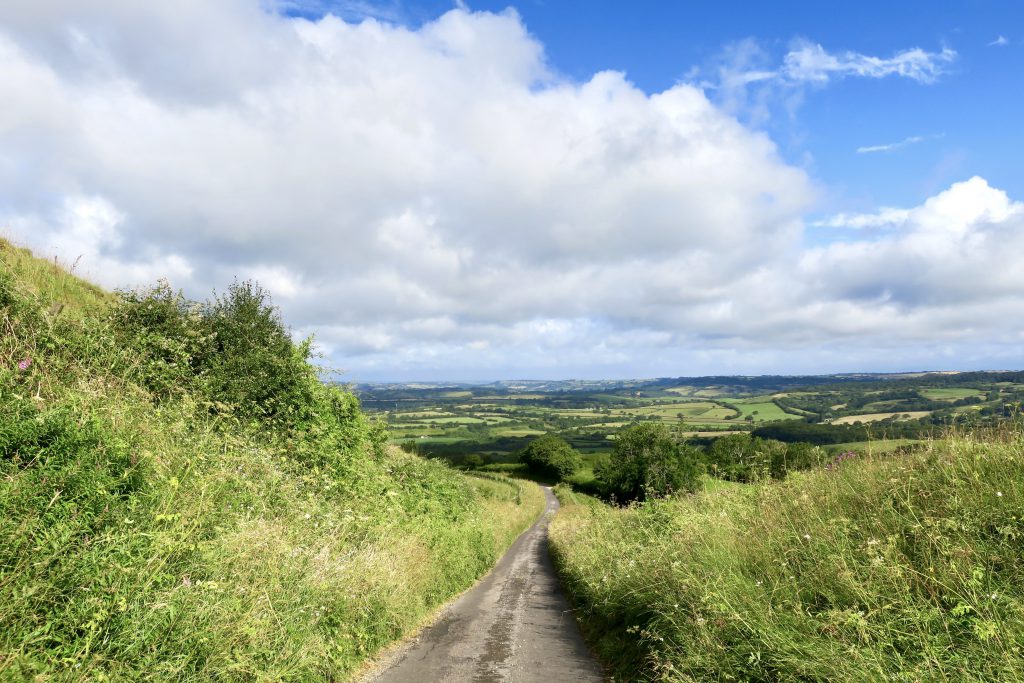 We were returning to London via Eggardon after a week in west Dorset.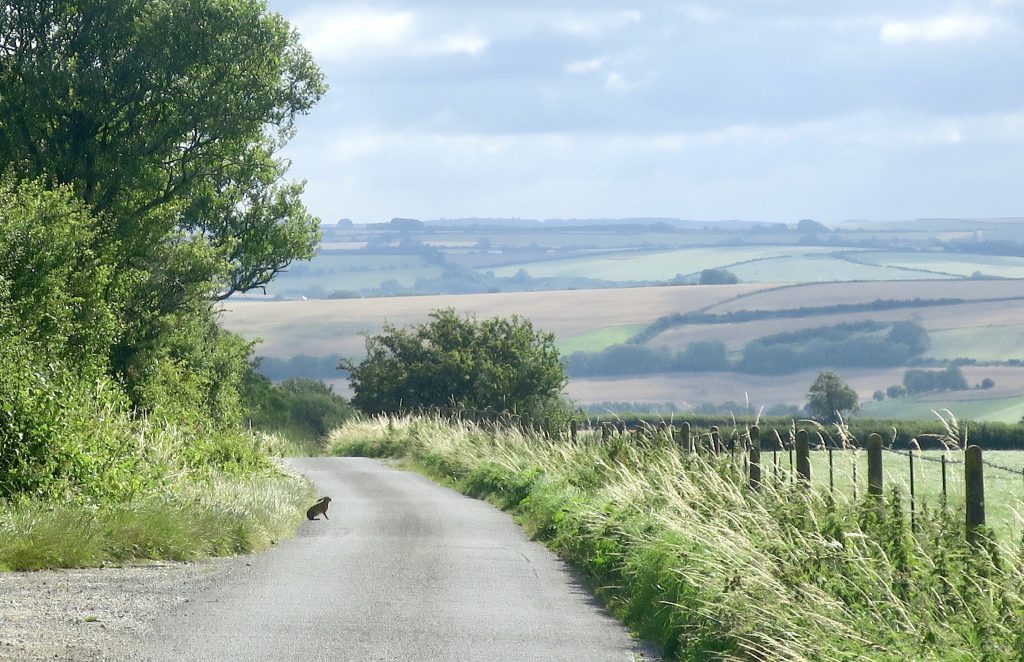 At one point near Maiden Newton a hare suddenly appeared before us, casually ambling along down the road, then stopped for a moment as if waiting for us to catch up, before leaping away into the adjacent field.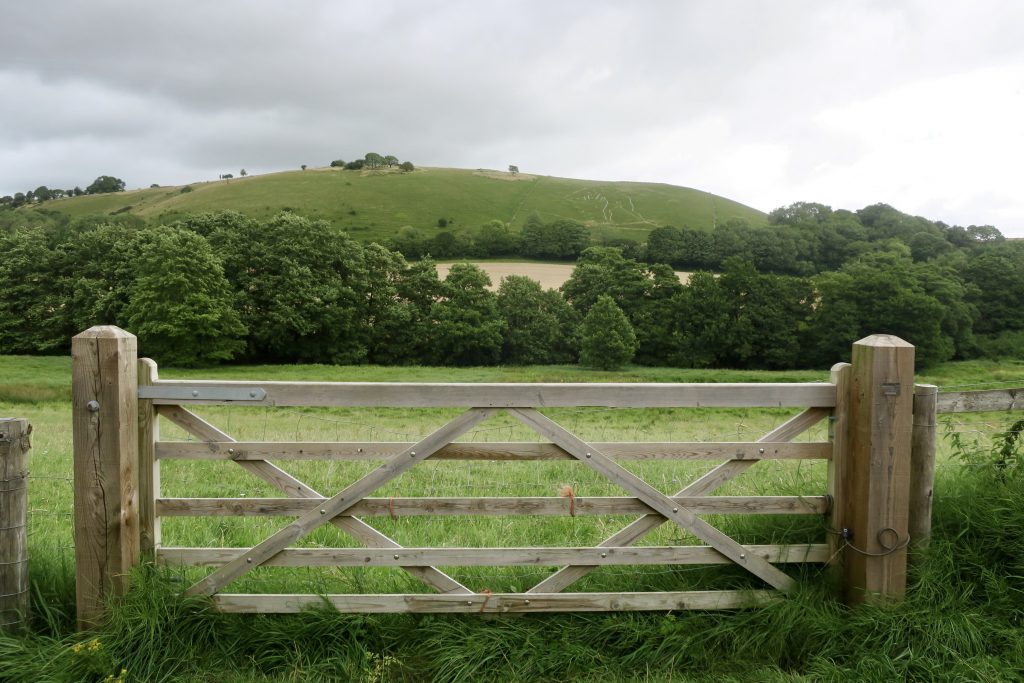 We stopped at Cerne Abbas for a photo of the Giant.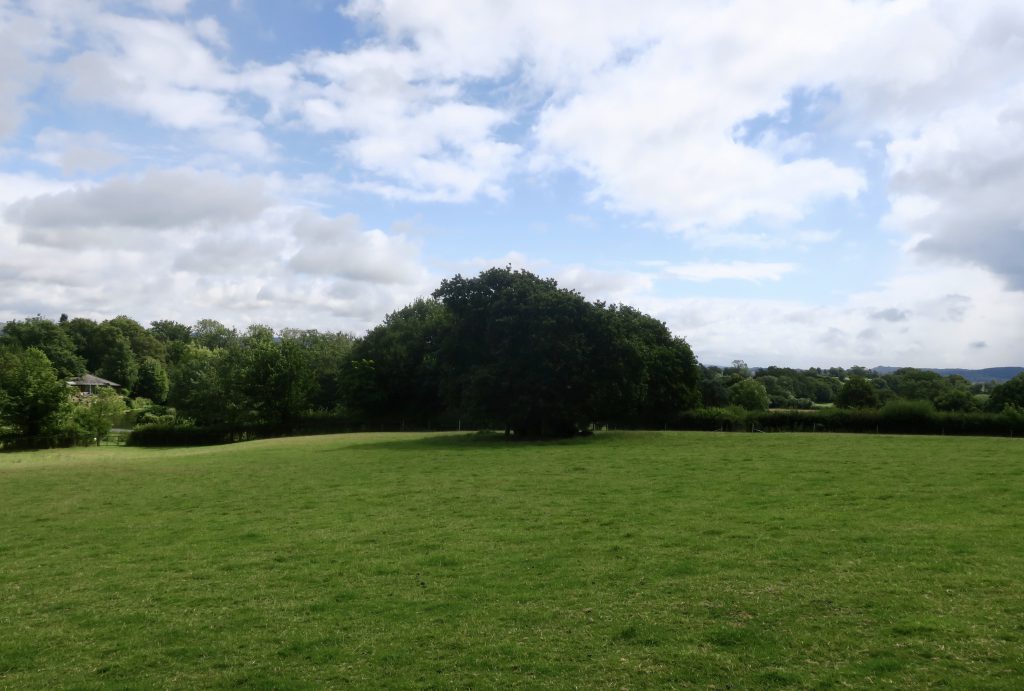 But the best giant was waiting for us at Silton.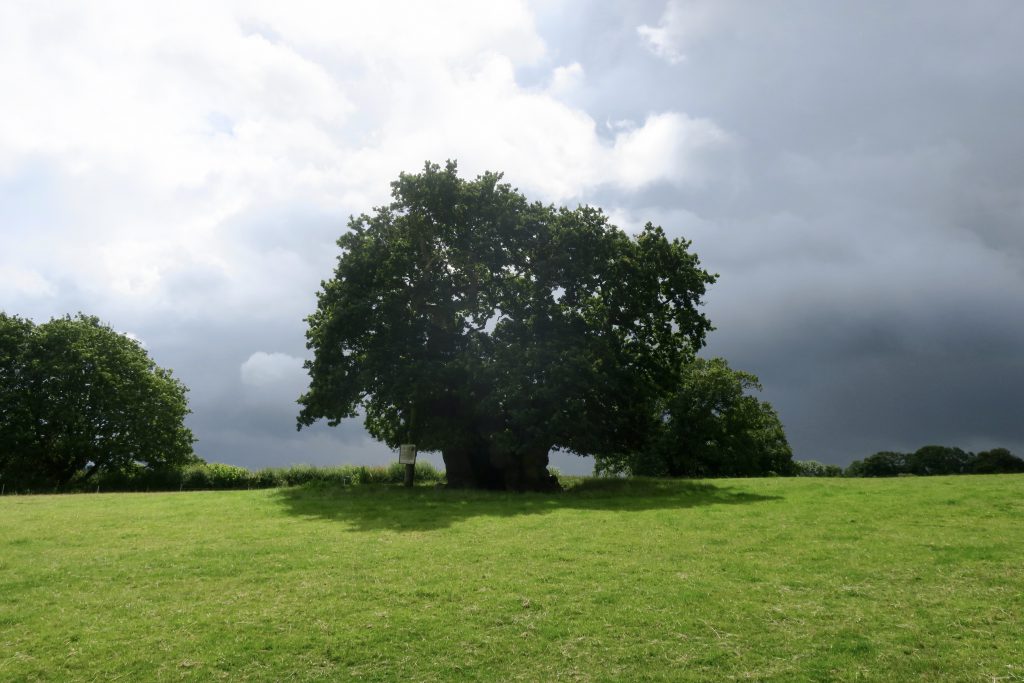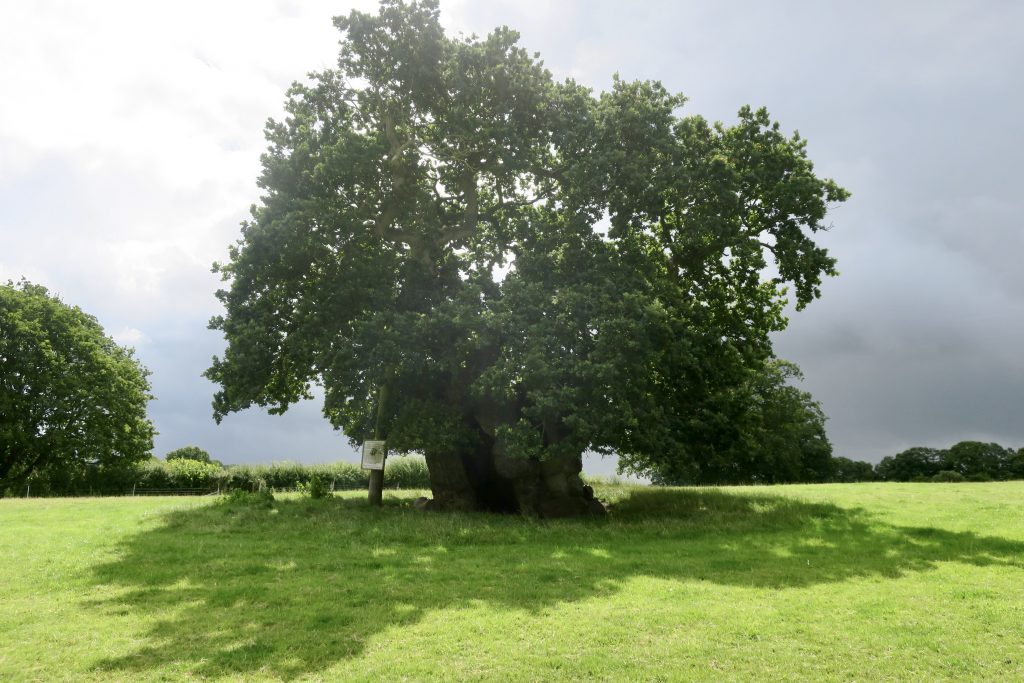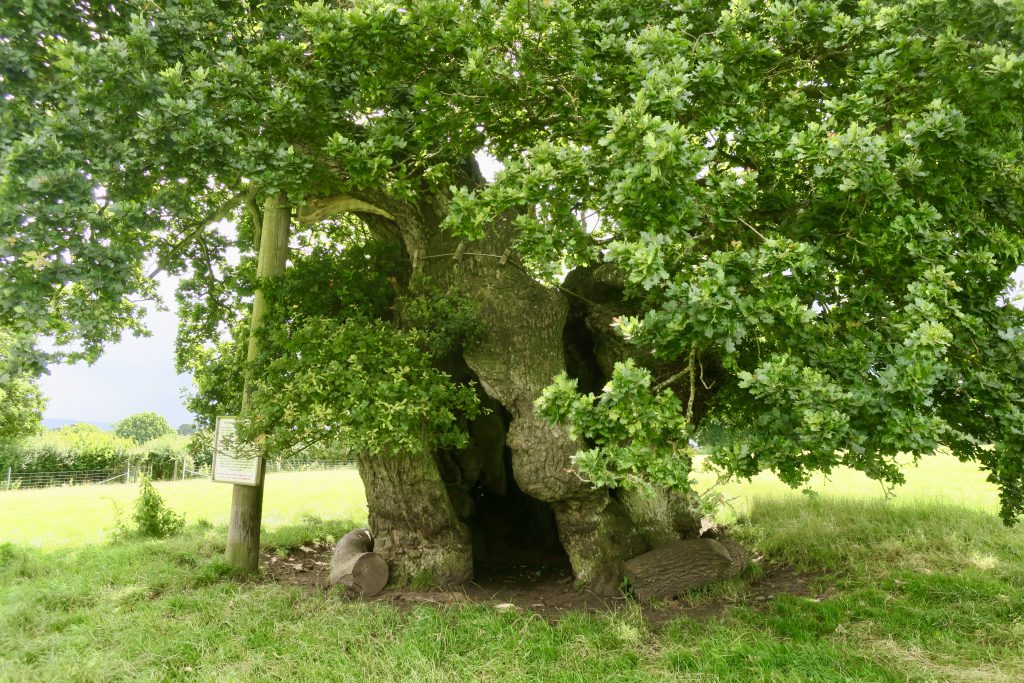 It's not a great tall tree, though I suspect it once was, but it has a gigantic 10.33m waist measurement, the second largest in the country.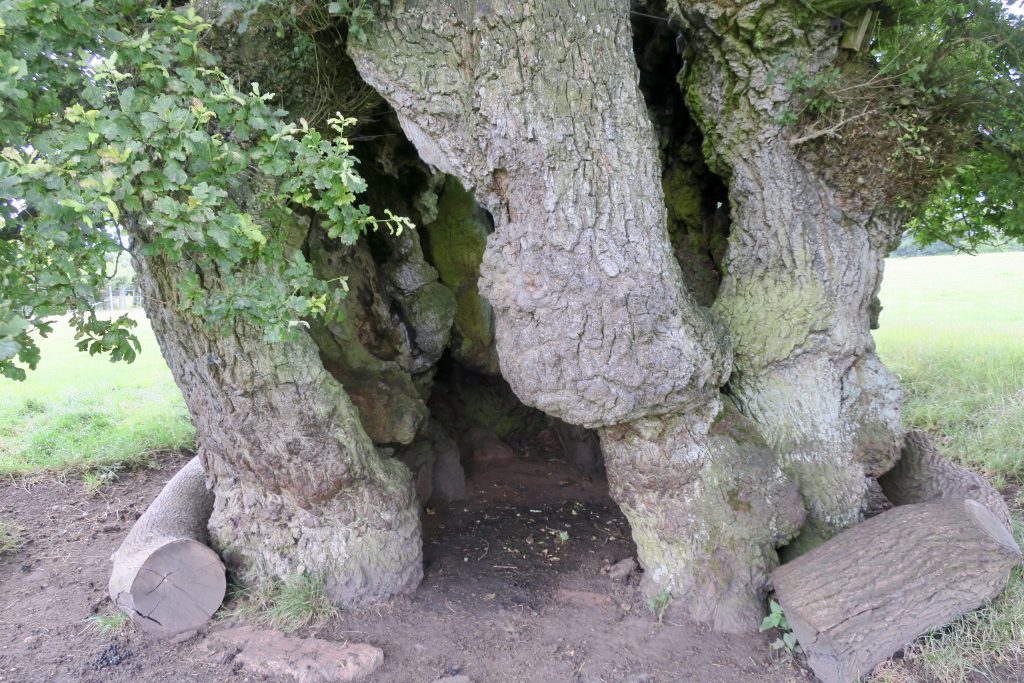 And it's hollow, an open invitation to step inside.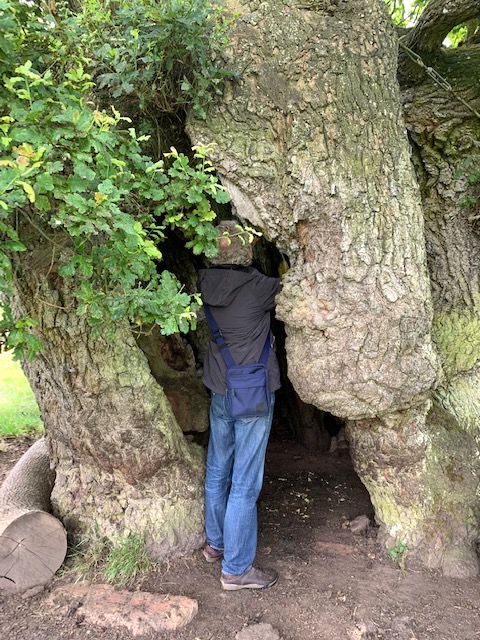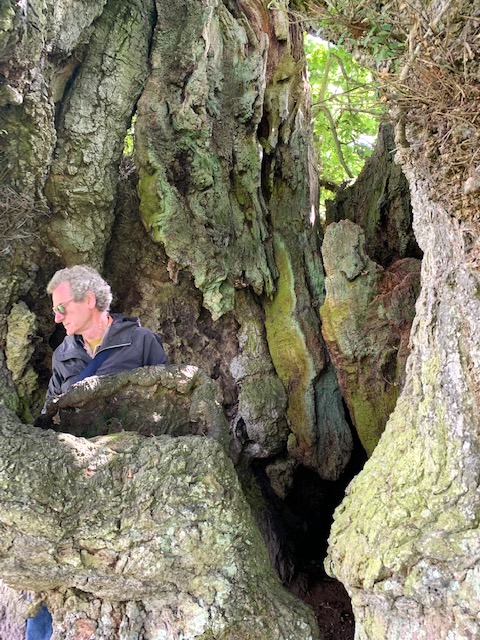 There is a simple primitive euphoria at being swallowed up by a benevolent giant. Like being back in a holloway and surrendering to the embrace of something bigger than myself. Being part of another being. Another self.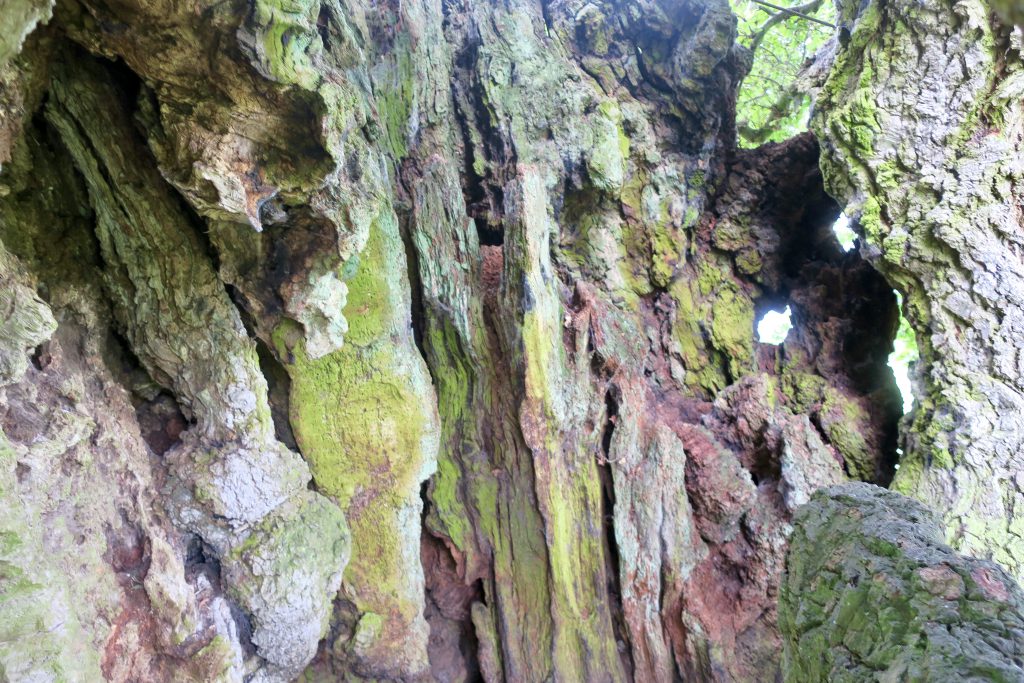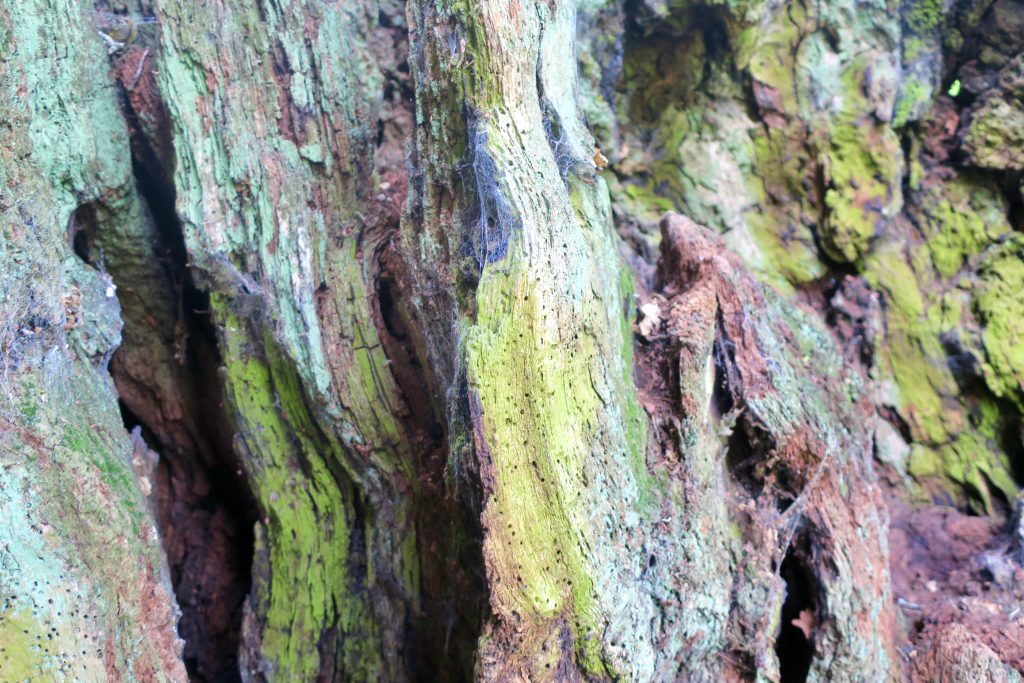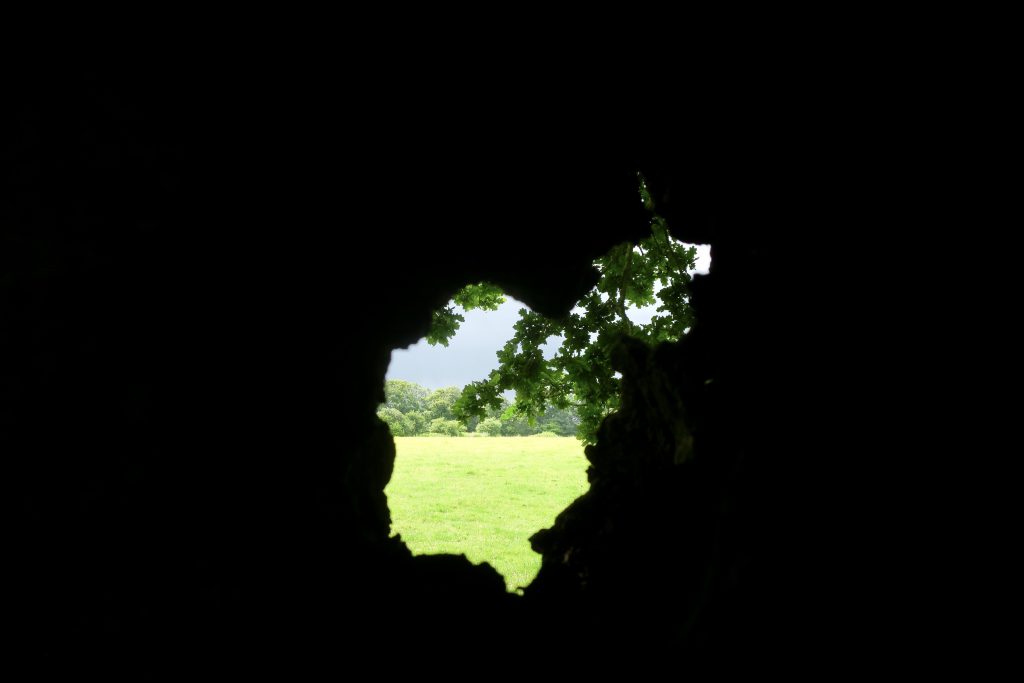 It's a hug and a prayer. It's a green light.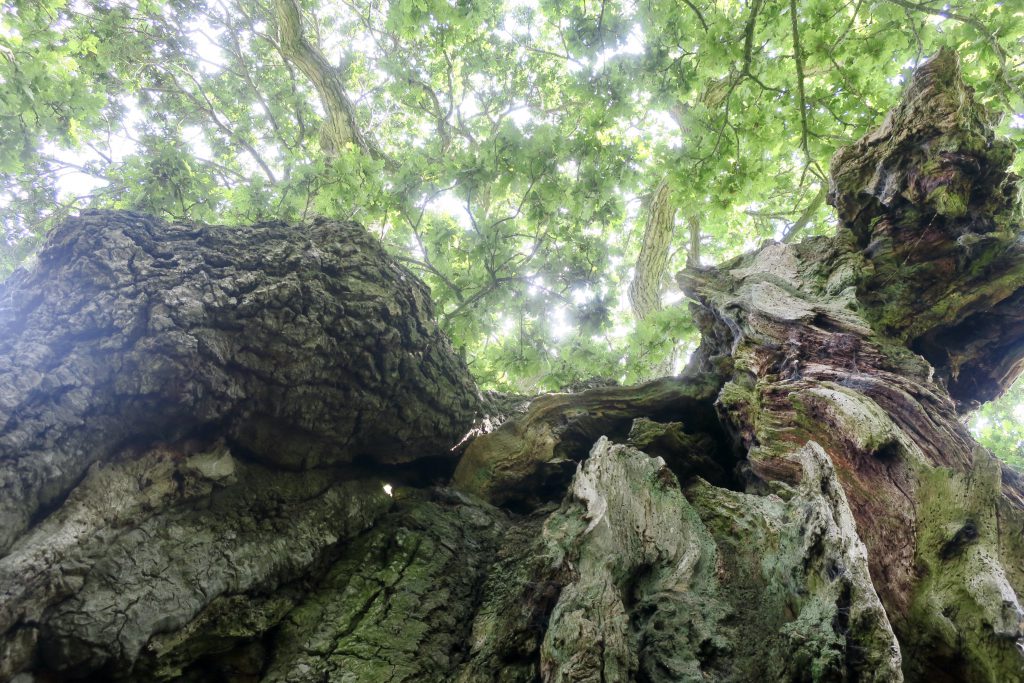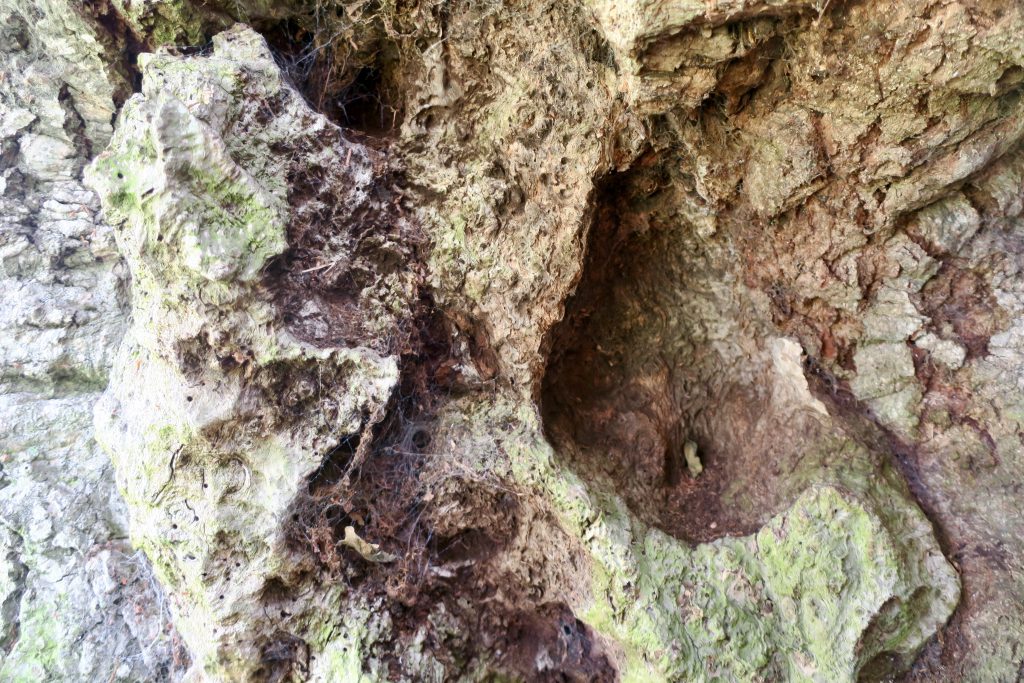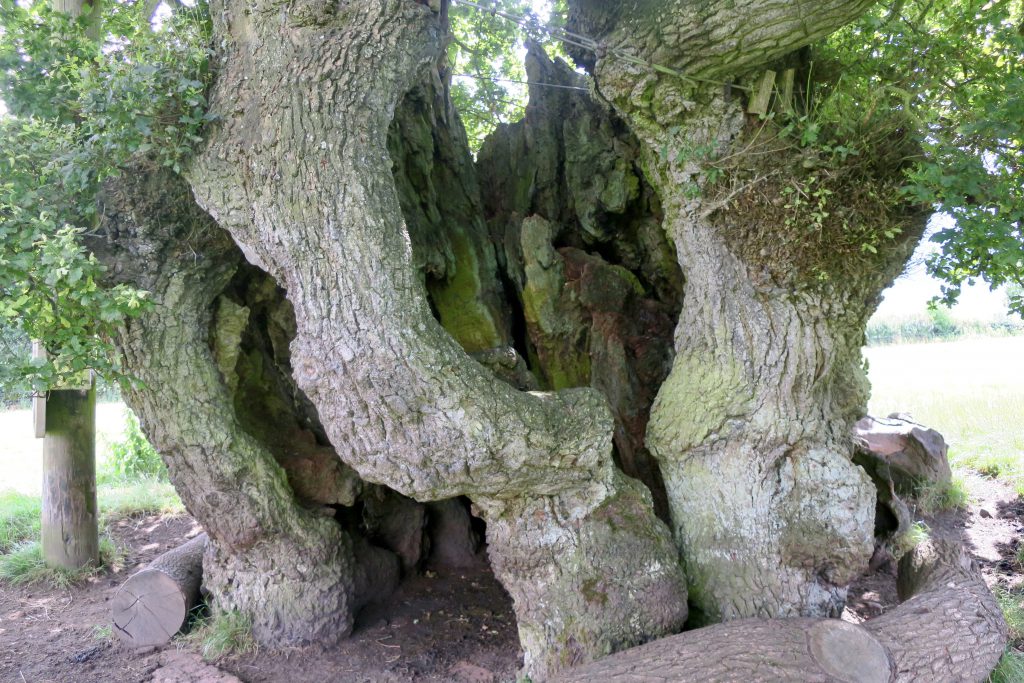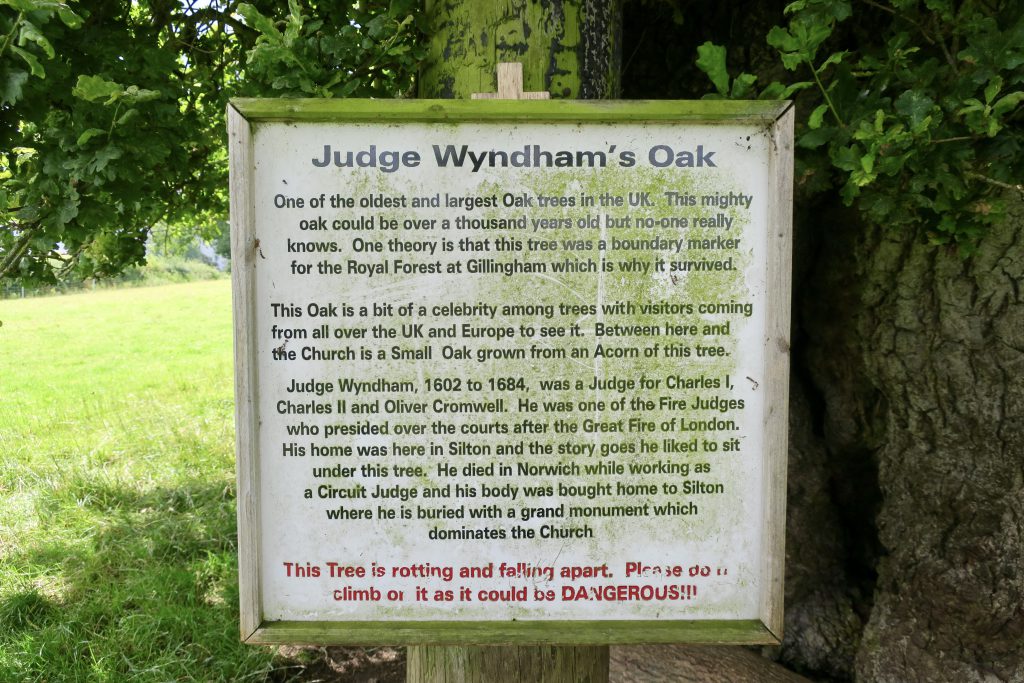 I wonder if it was hollow 350 years ago when Judge Wyndham was here?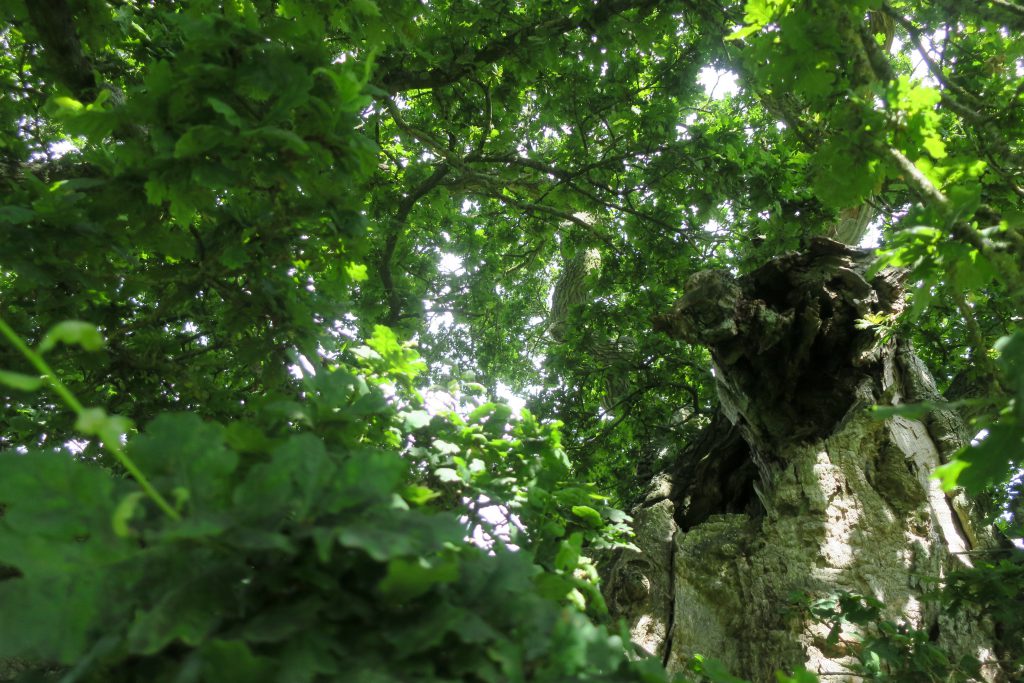 And all the others too, who have been transported here. It's a portal to another green world. Imagine a landscape populated with hundreds of ancient hollow trees, recharging stations for the soul.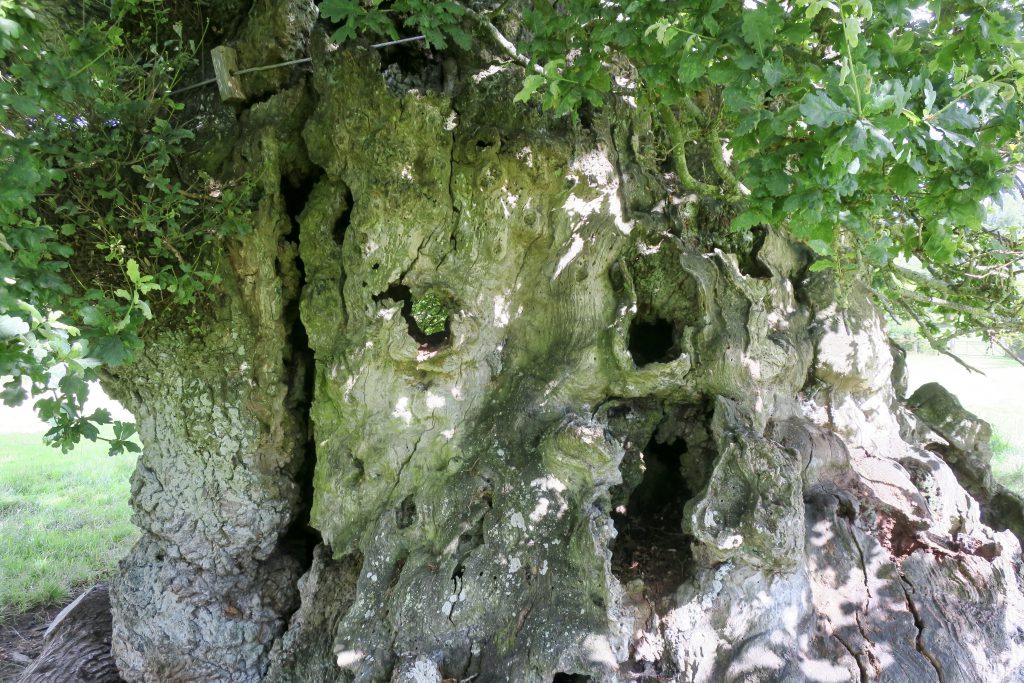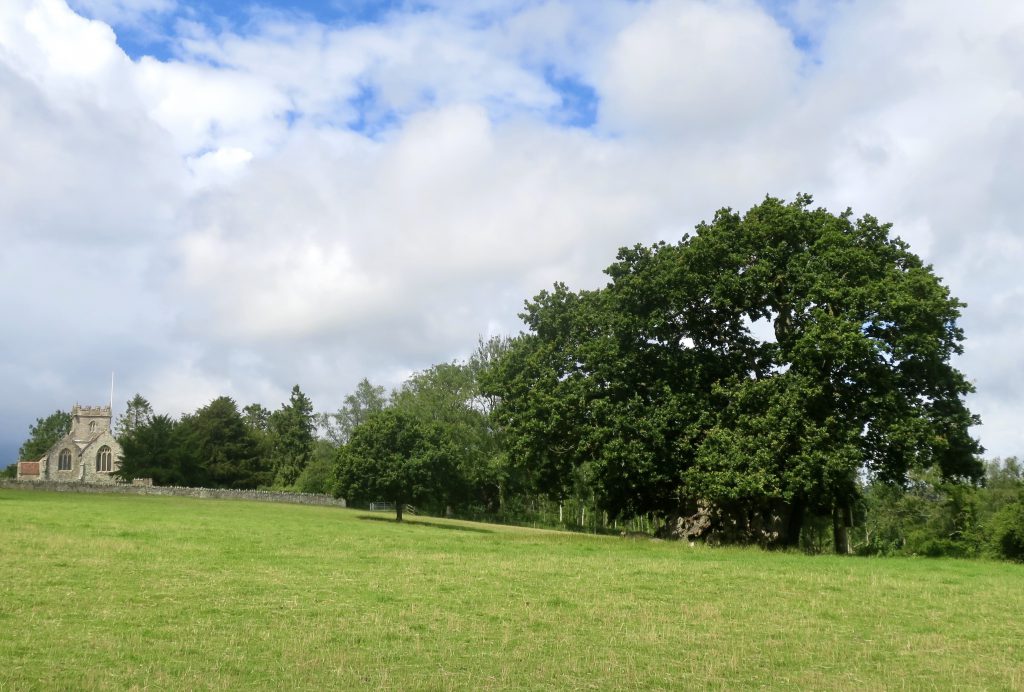 There were hollow trees before there were churches, before pulpit oaks and gospel oaks there were trees that spoke for themselves. But did we listen?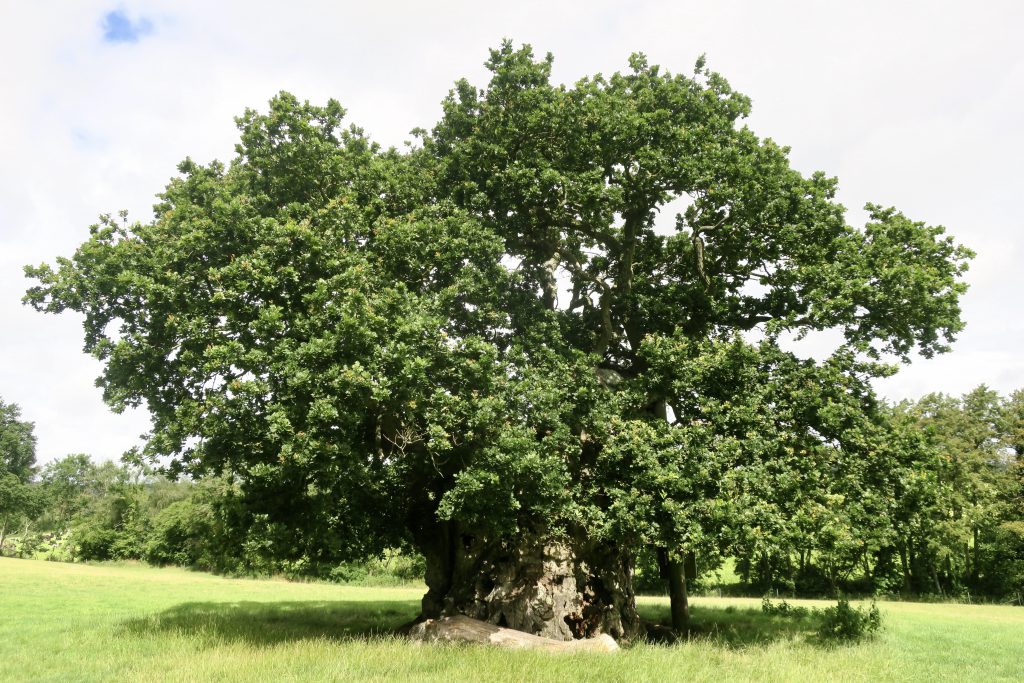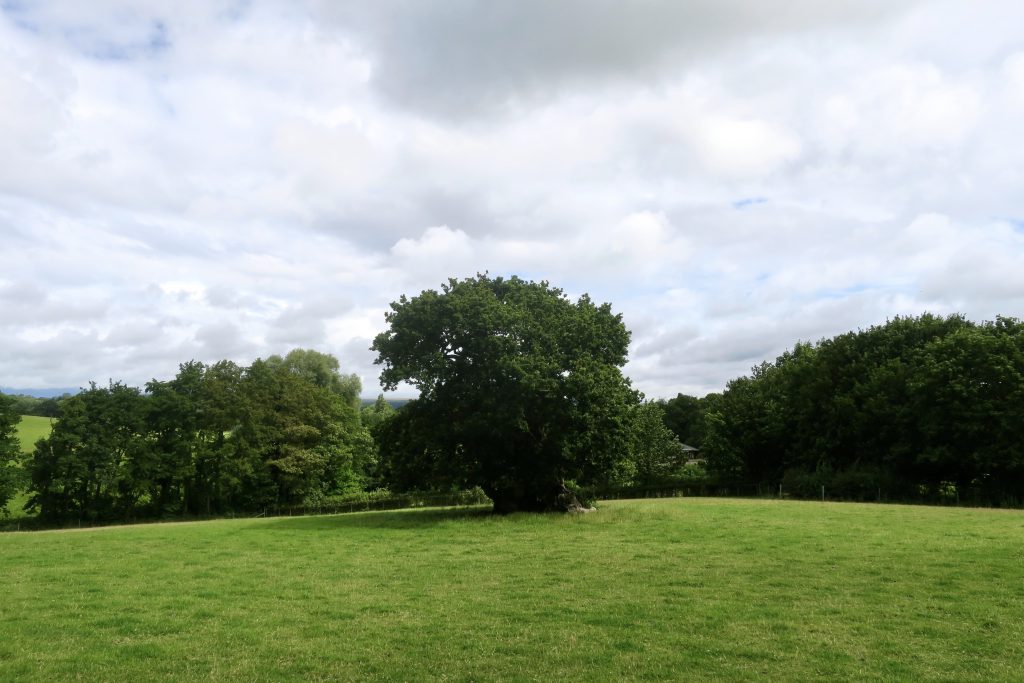 ※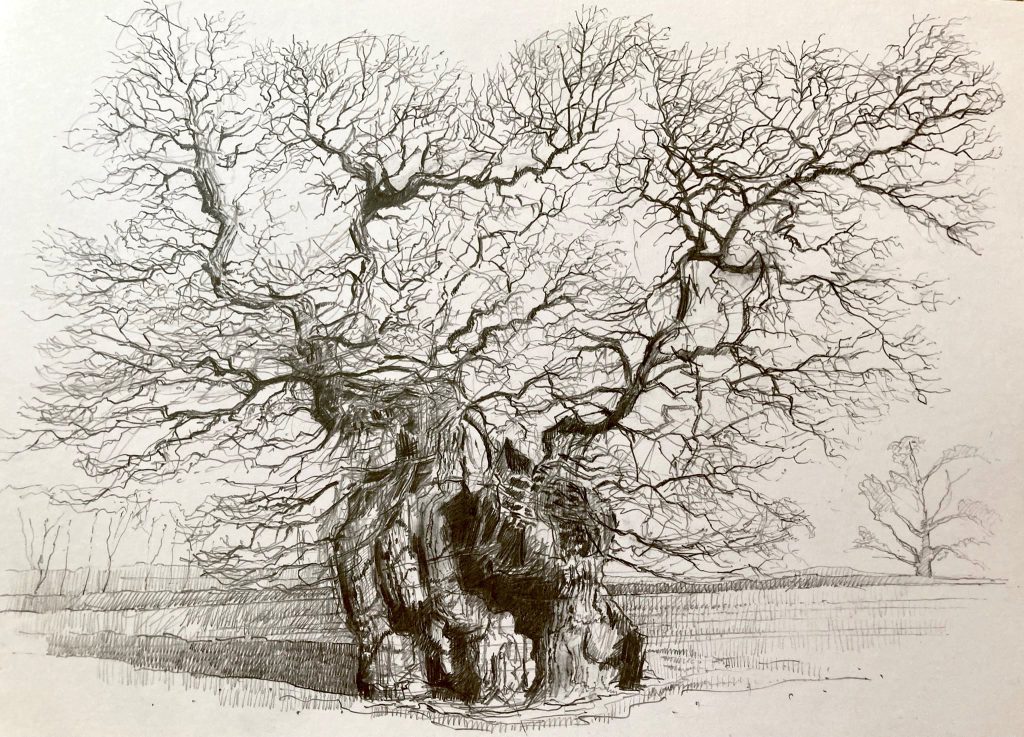 The Silton Oak was another recommendation by Paul Newman. This time I was alerted to its beauty via his drawing on Twitter.
※
Ancient Tree Inventory / Wyndham's Oak