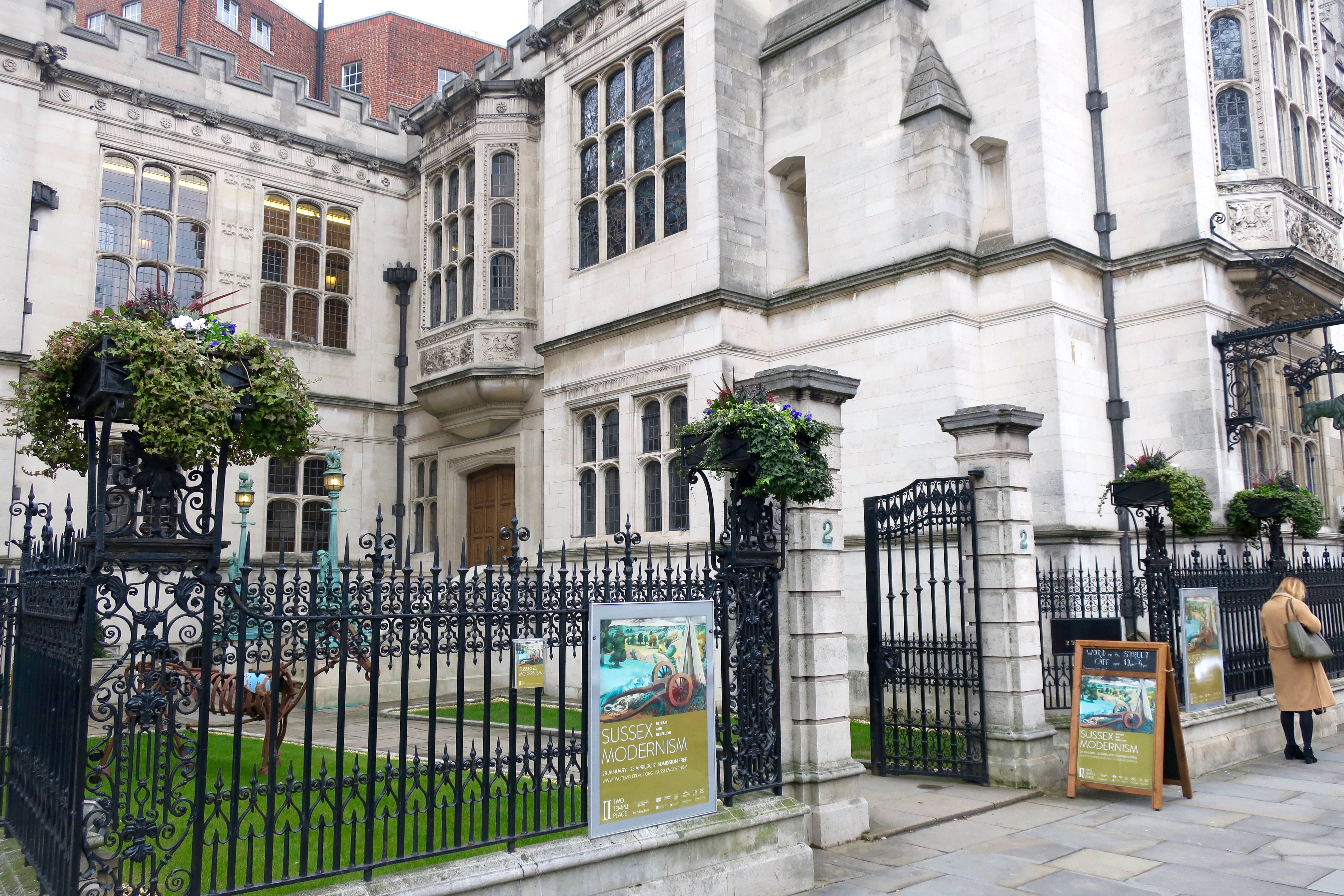 Two Temple Place is a neo-Gothic mansion on the north bank of the Thames, east of Somerset House on Victoria Embankment in London. It was built in Early Elizabethan style, entirely of Portland stone, for William Waldorf Astor in 1895. On the roof, there is a gilded weather vane, a model of the Santa Maria in which Columbus discovered America; the Union Jack flies from the flagpole and beside the gate hangs a wrought iron bulldog. Since 2011 the house has been managed by The Bulldog Trust as a venue for exhibitions of publicly owned art from regional UK collections.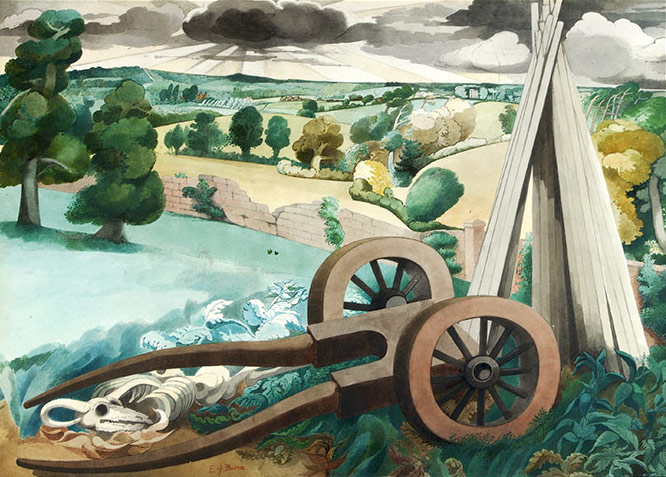 Edward Burra, Landscape Near Rye, 1934-35
The present exhibition is Sussex Modernism: Retreat and Rebellion, a gathering of work from nine Sussex galleries and museums reflecting various communities of artists, many of them seeking refuge in the rolling countryside of the South Downs. But Two Temple Place, despite its medieval pretensions, seems an incongruous setting, since it probably represents the kind of high-Victorian claustrophobia that many of these modernist artists were trying to escape from.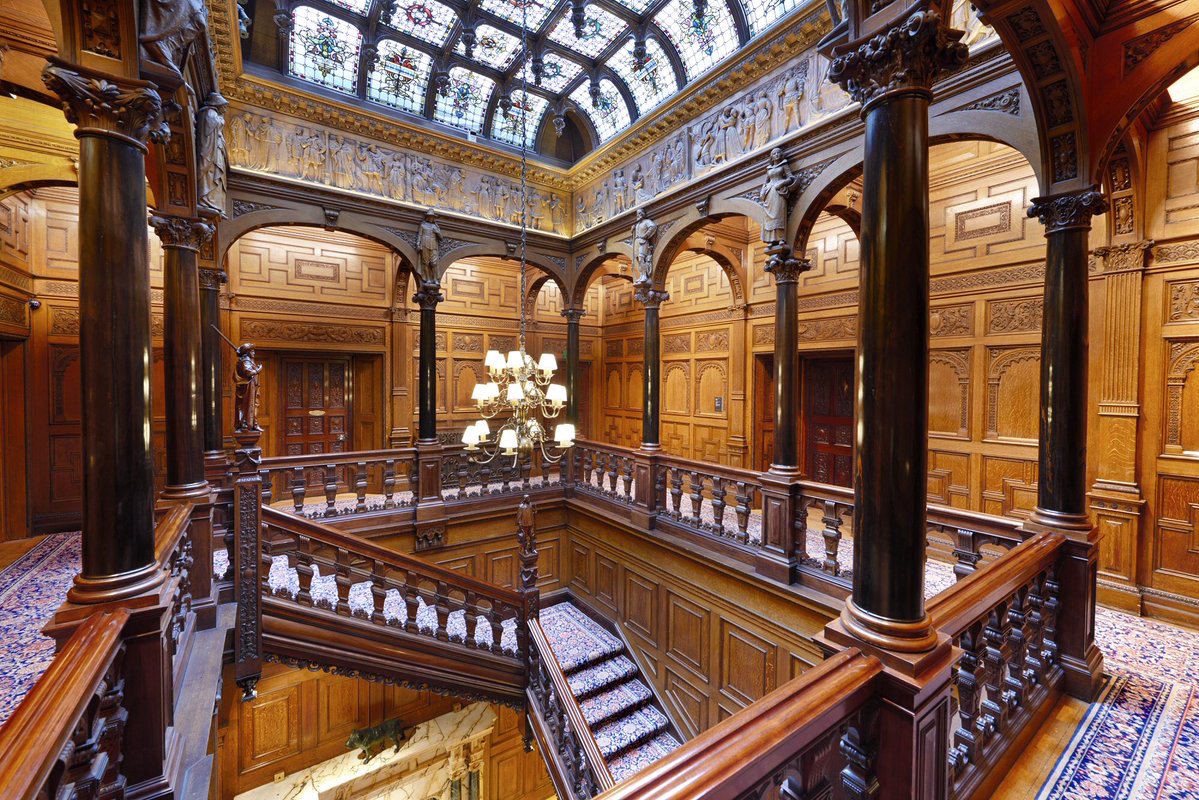 I wasn't allowed to take photographs inside but this image from the internet gives a good idea of the intricately ornate and elaborately wood-panelled interior of Two Temple Place.
It offers a background that sets off the minimalism and simplicity of some modernists' designs, and the spontaneous, quick brushstrokes of others. Designed to the specification of its owner, William Waldorf Astor, Two Temple Place is something of a dream house. Yet his fantasies can seem relatively demure when compared with the explicitly sexual or queer imagery favoured by some of the artists and writers discussed here.
Dr Hope Wolf, The Making of Sussex Modernism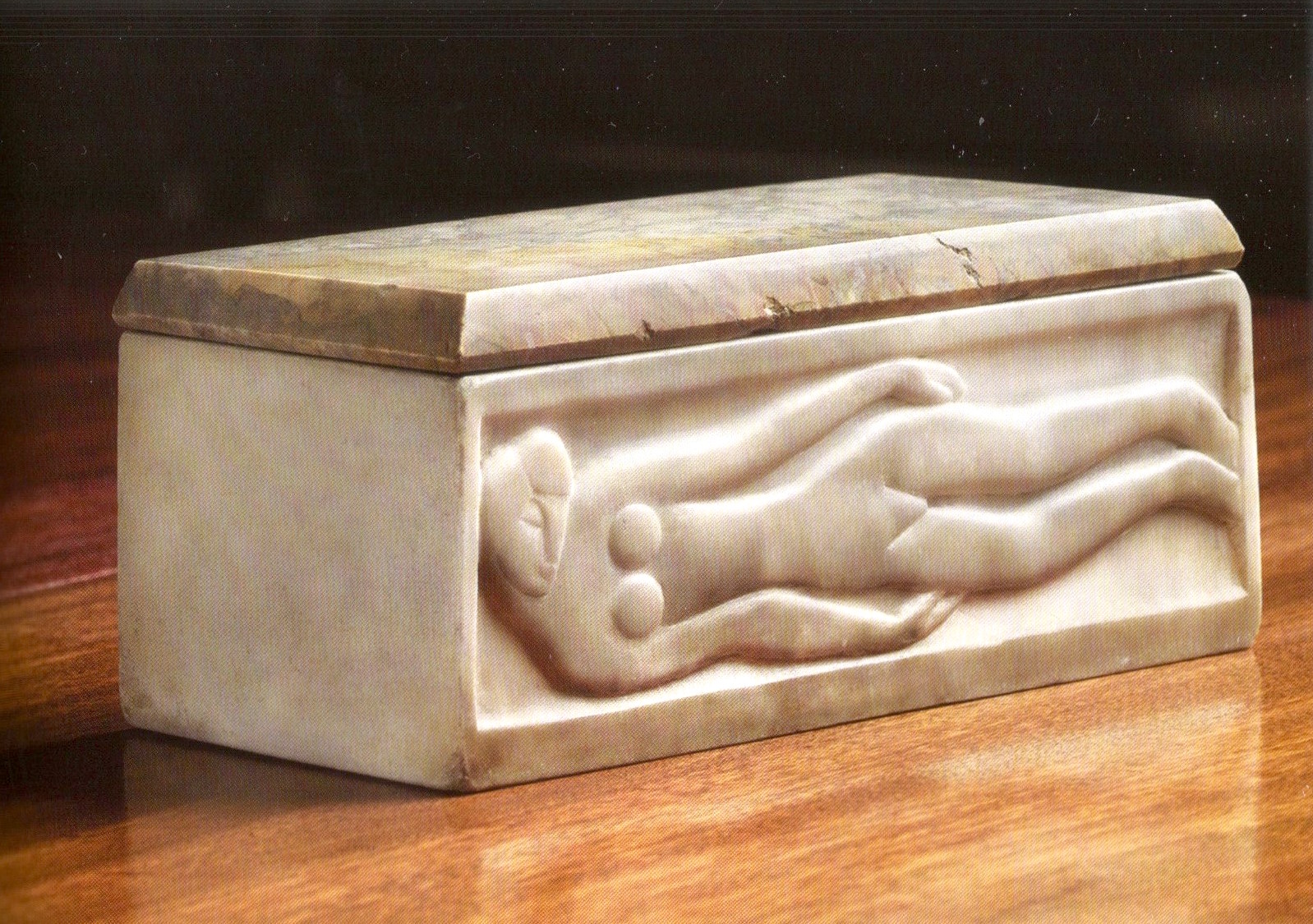 Henri Gaudier-Brzeska, Coffer for Wilfred Scawen Blunt, 1914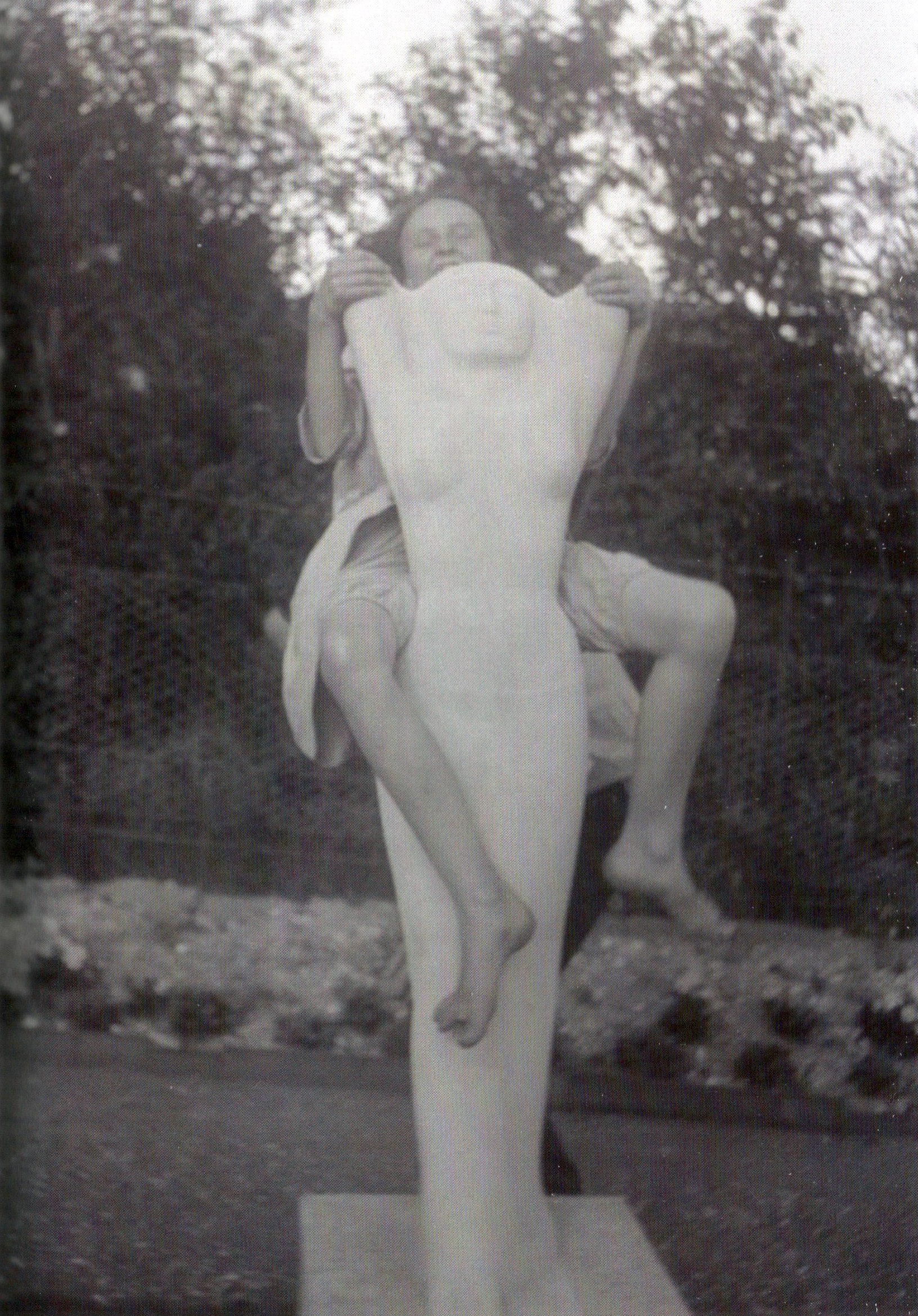 Vanessa Bell, Pamela Fry mounting an Eric Gill sculpture, 1911-13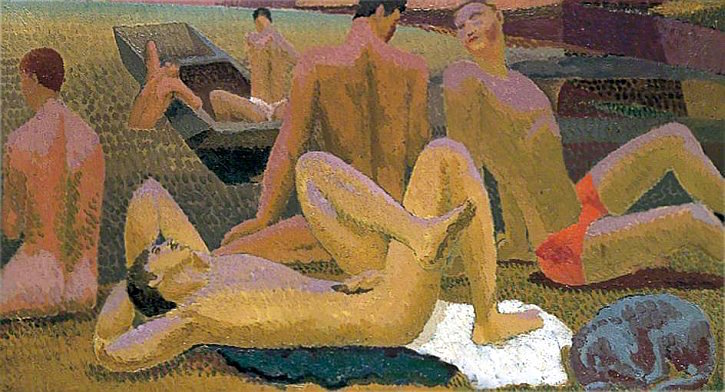 Duncan Grant, Bathers by the Pond, c.1920-21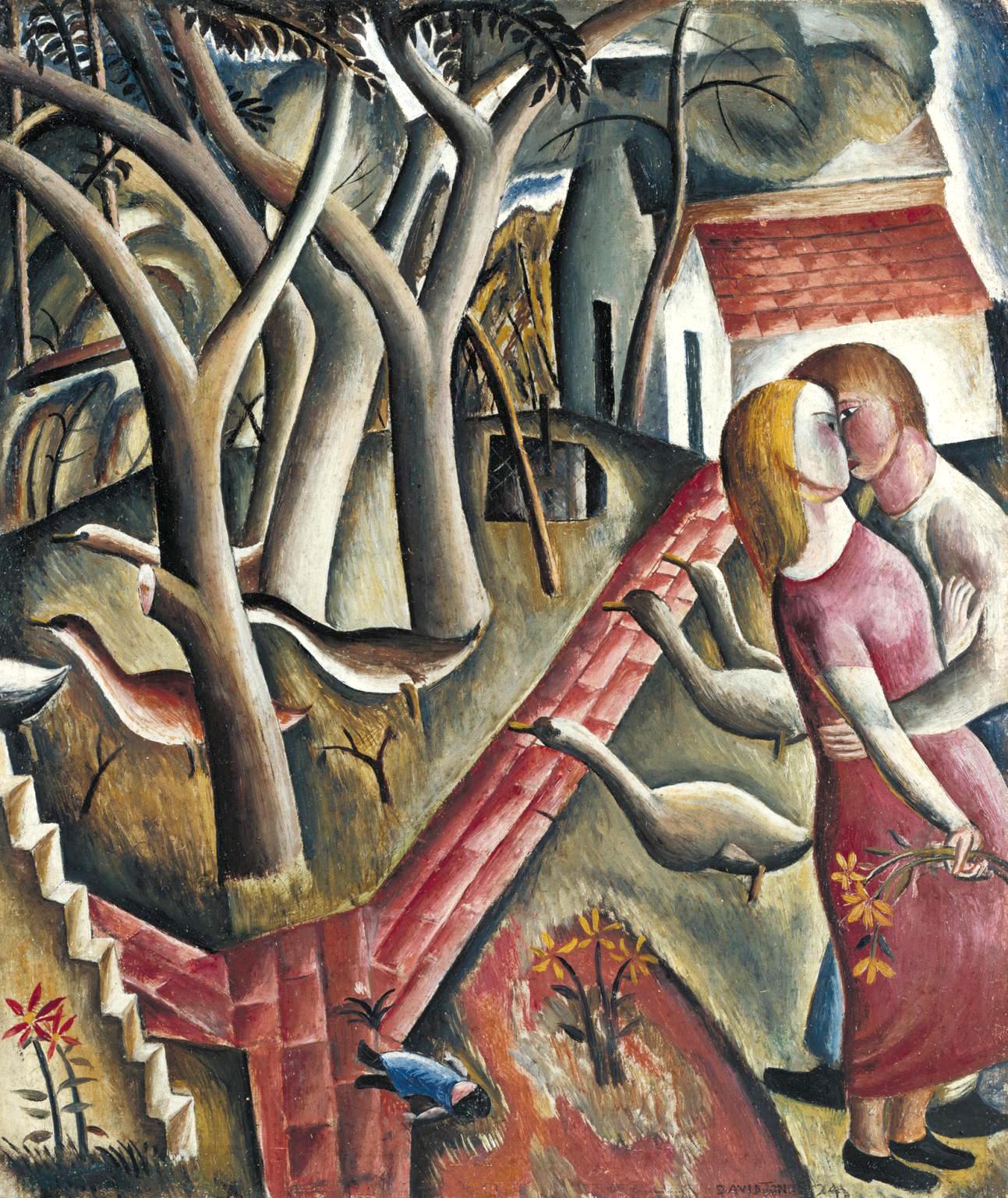 David Jones, The Garden Enclosed, 1924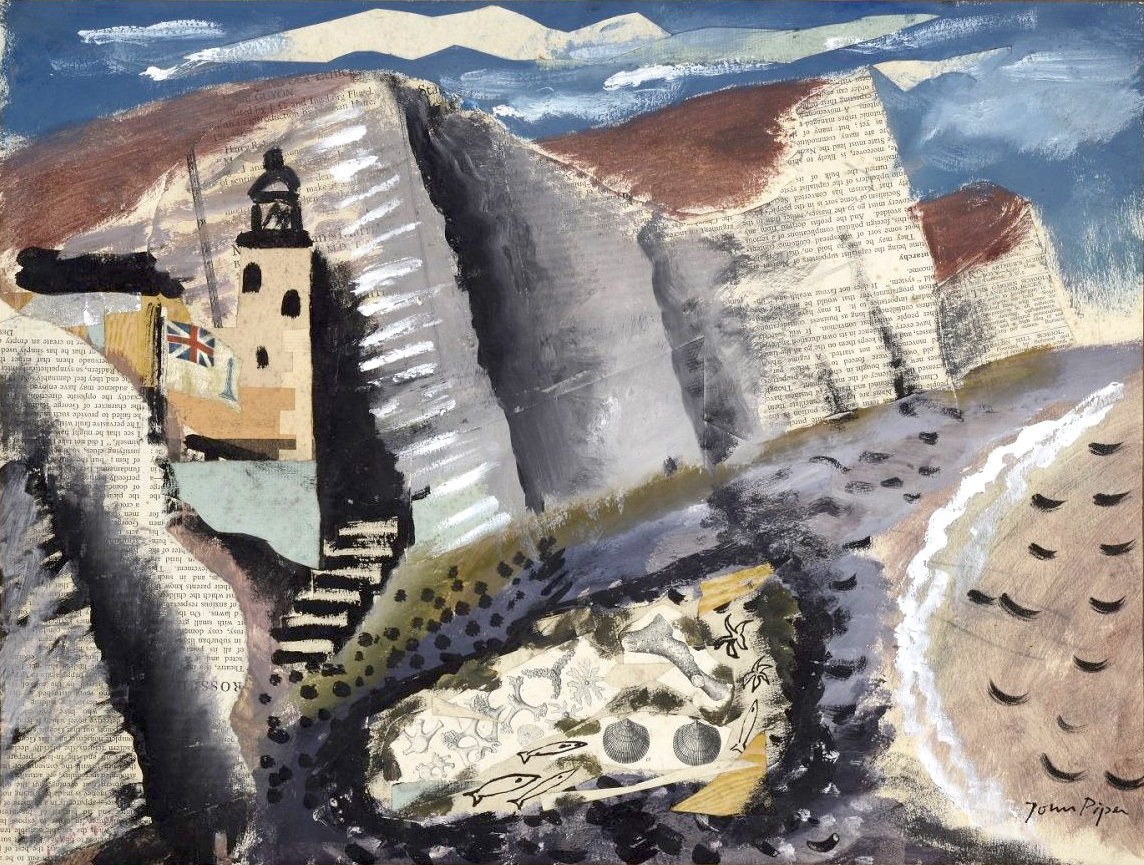 John Piper, Beach and Star Fish, Seven Sisters Cliff, Eastbourne, 1933-34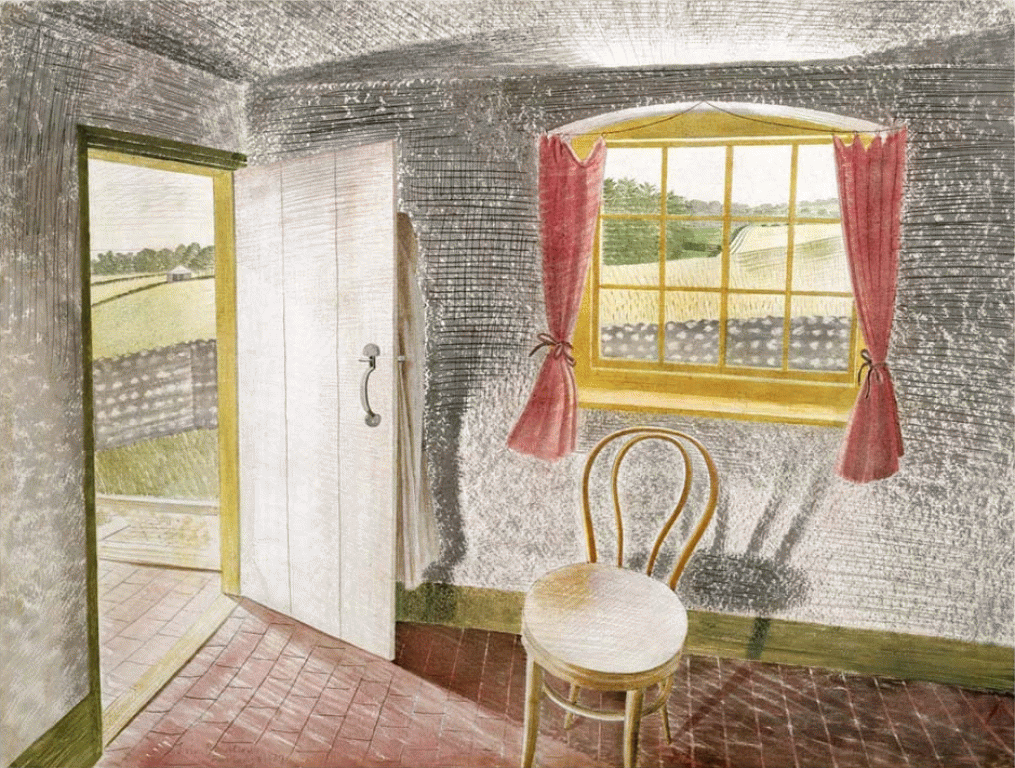 Eric Ravilious, Interior at Furlongs, 1939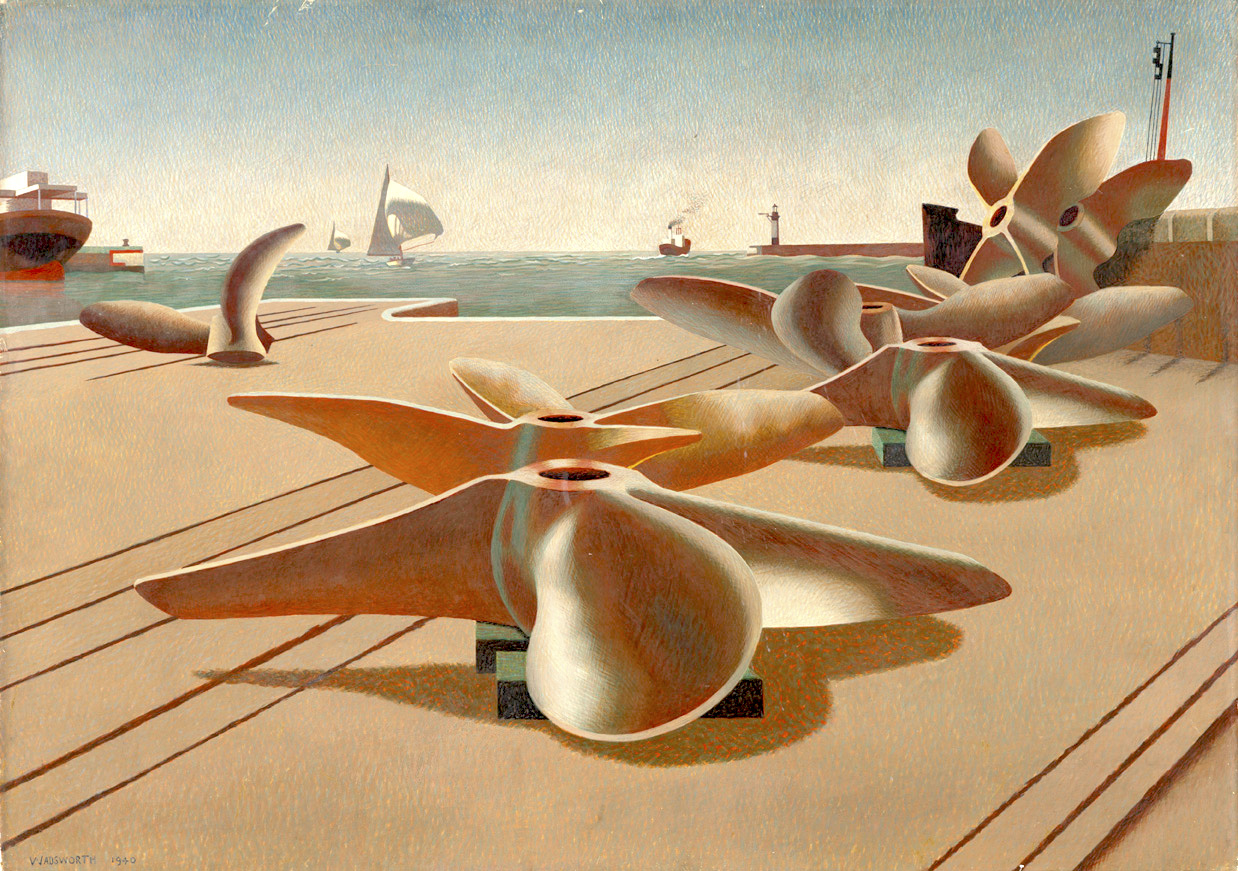 Edward Wadsworth, Bronze Ballet, 1940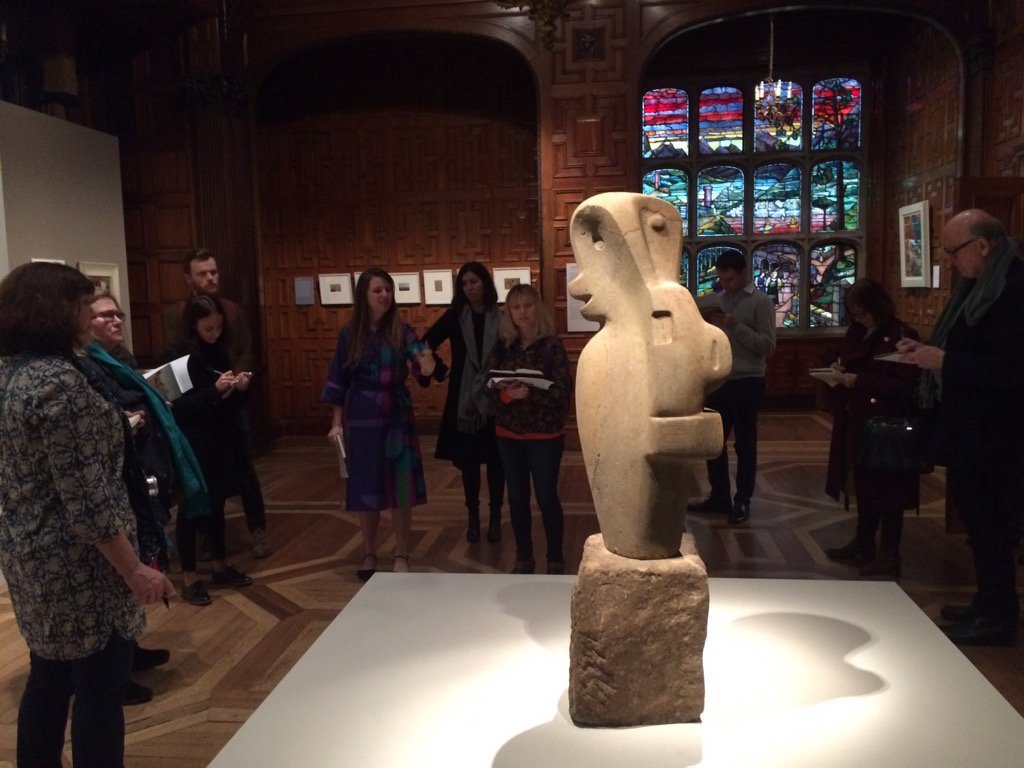 Curator Hope Wolf discusses Henry Moore
in her intro to 'Sussex Modernism: Retreat and Rebellion' @twotempleplace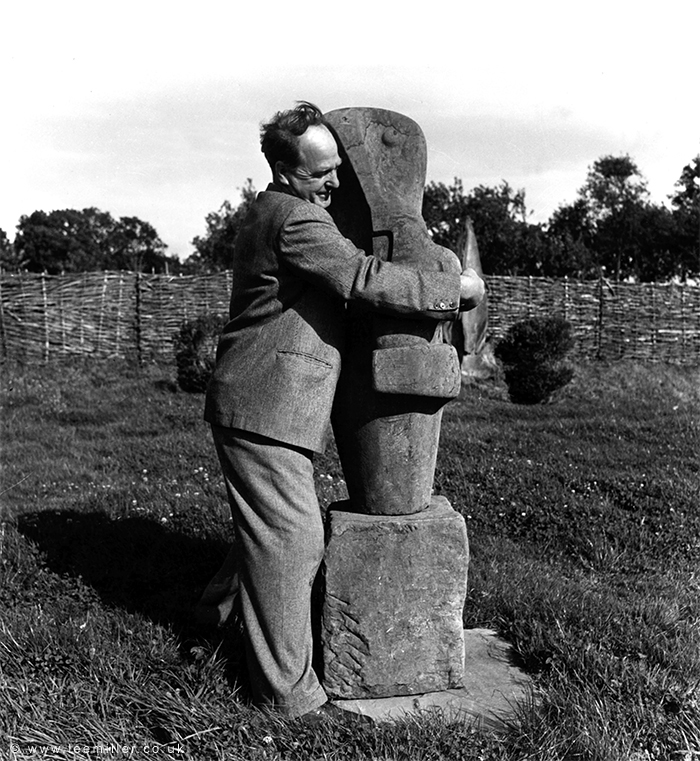 Henry Moore with his sculpture, Mother and Child,
Farleys garden, East Sussex, England 1953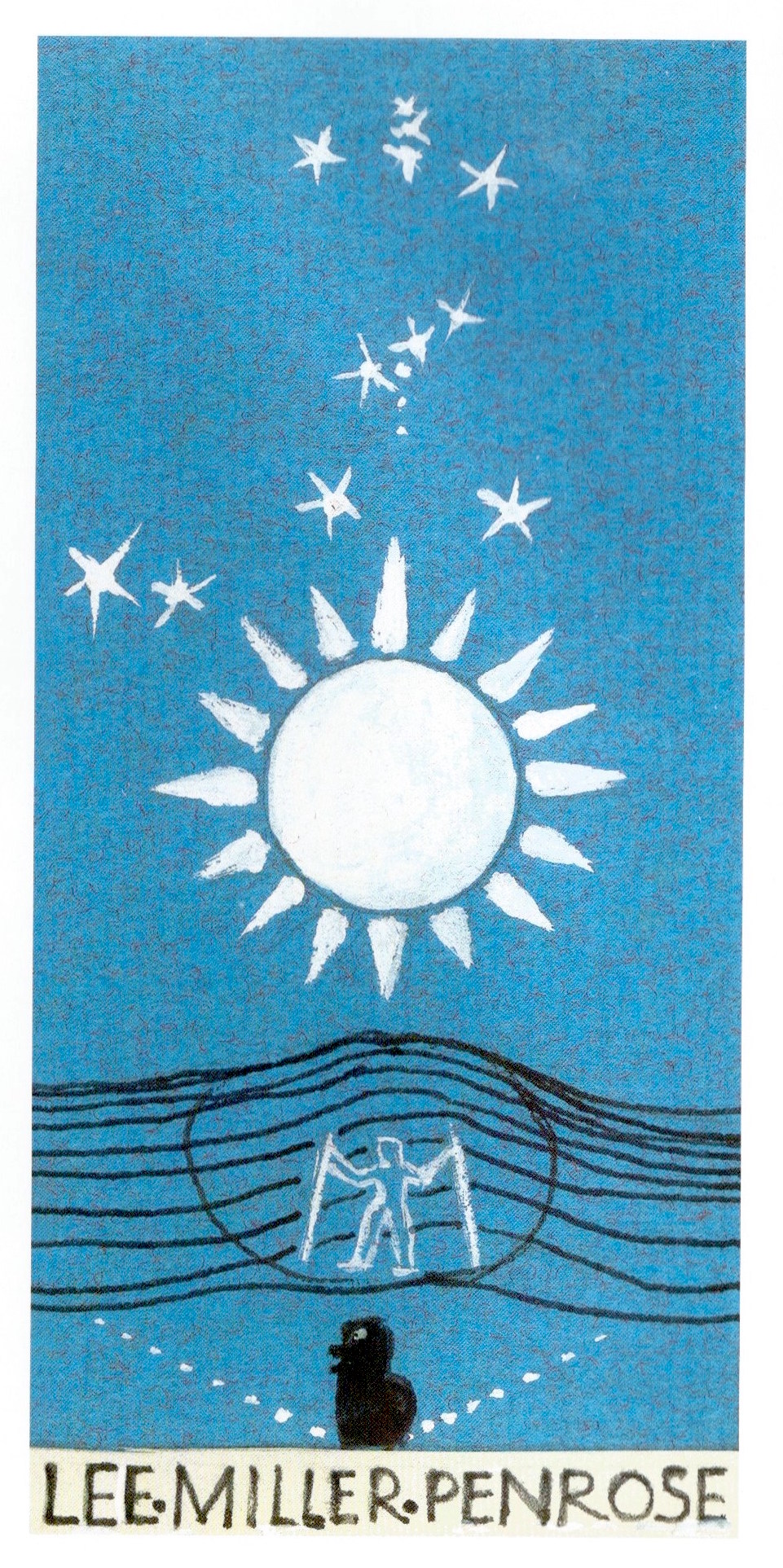 Roland Penrose, Study for Lee Miller's bookplate,
Ex-Libris, Farleys House, Sussex, England, c.1975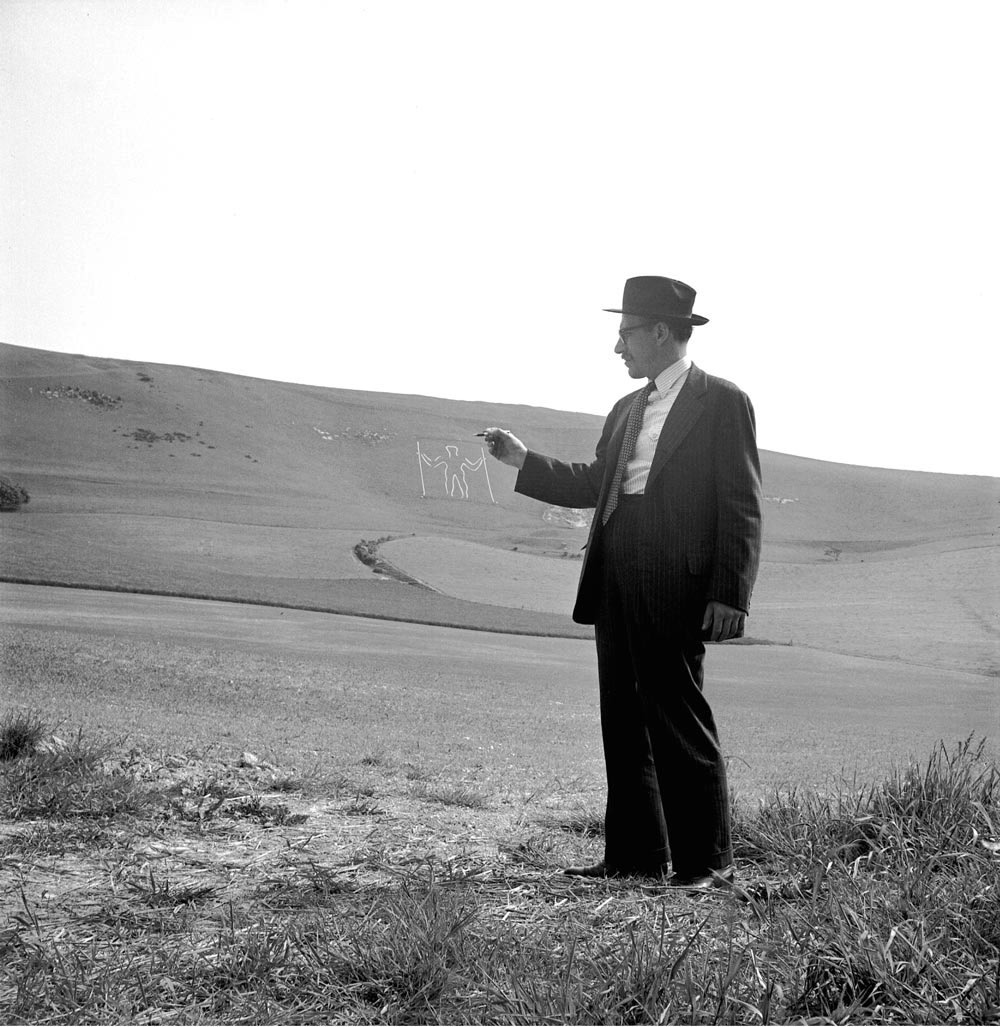 Lee Miller, Saul Steinberg adding the finishing touches to the Long Man of Wilmington, 1952
※
These images are skimmed from the surface of the exhibition. There is much more to explore. The works on display have come from Brighton Museum & Art Gallery, Charleston, De La Warr Pavilion, Ditchling Museum of Art + Craft, Farleys House & Gallery, Jerwood Gallery, Pallant House Gallery, Towner Art Gallery and West Dean College. Many of the artists came to Sussex looking for Arcadia, some found their Utopia but others found just another kind of claustrophobia.
Two Temple Place / Studio International / AnOther / Sussex Modern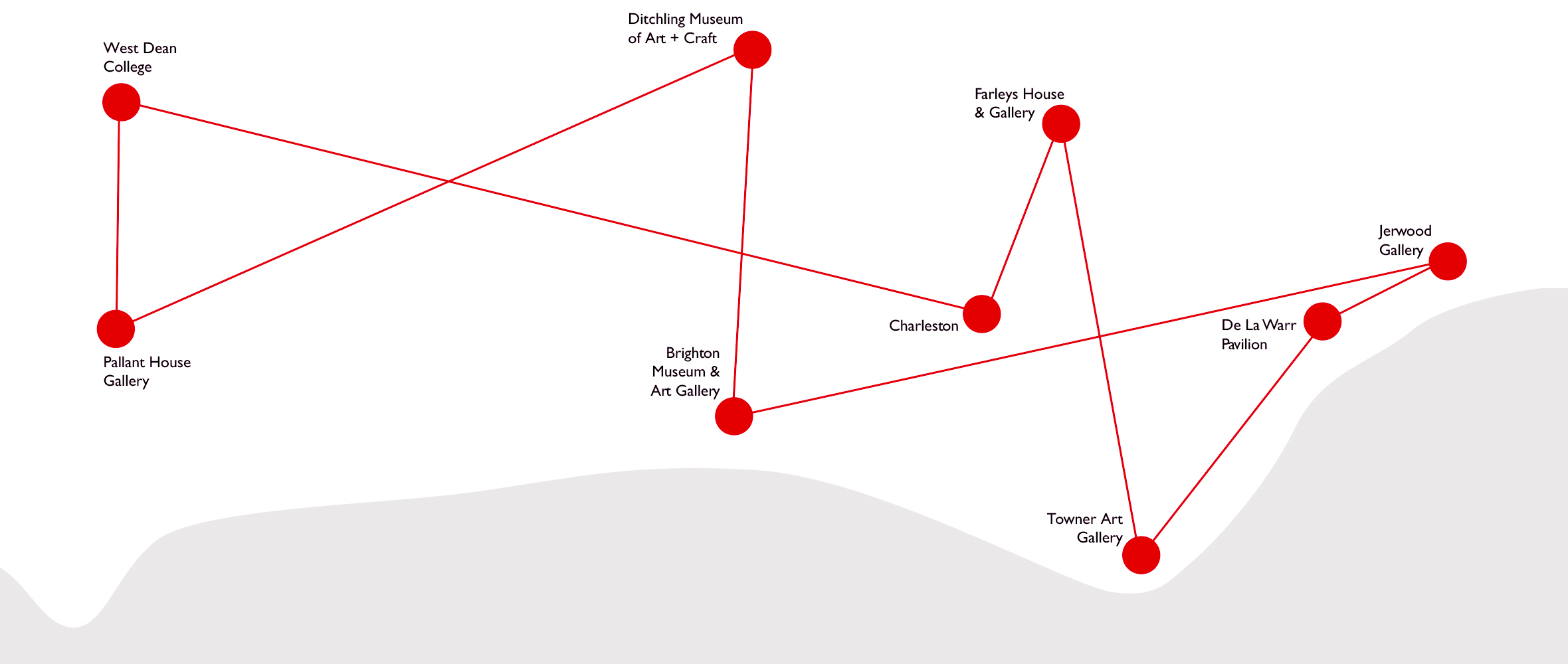 ※
A few days later I got an email from Christopher Corr with images attached…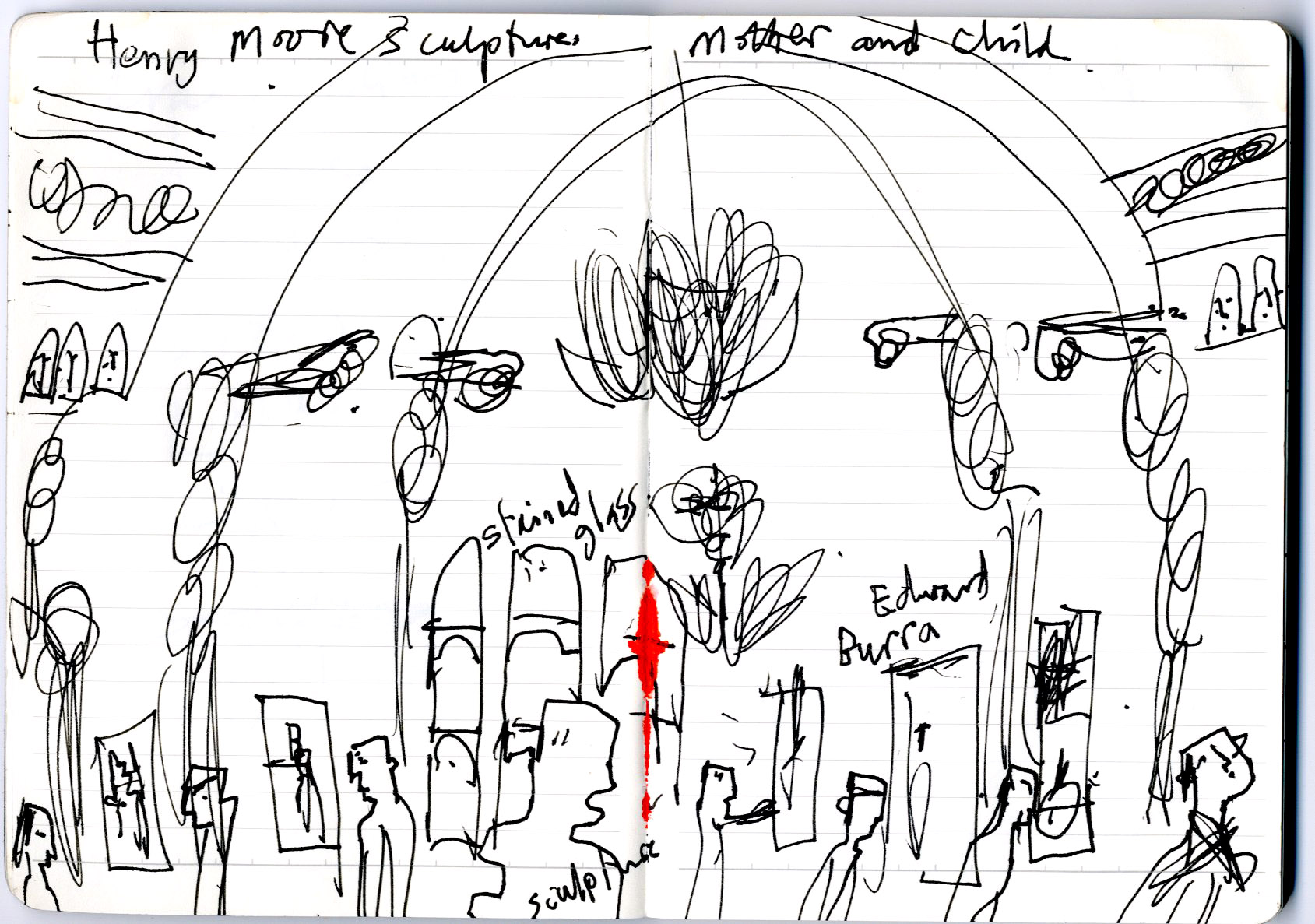 Henry Moore sculpture, 2 Temple Place
Dear Chris, I went to see the Sussex Modernism show yesterday at 2 Temple Place and I liked it a lot. Some really wonderful pieces in that crazy fancy building. It reminded me of West Dean, even the exhibition spectators. I did some drawings… All good wishes, Chris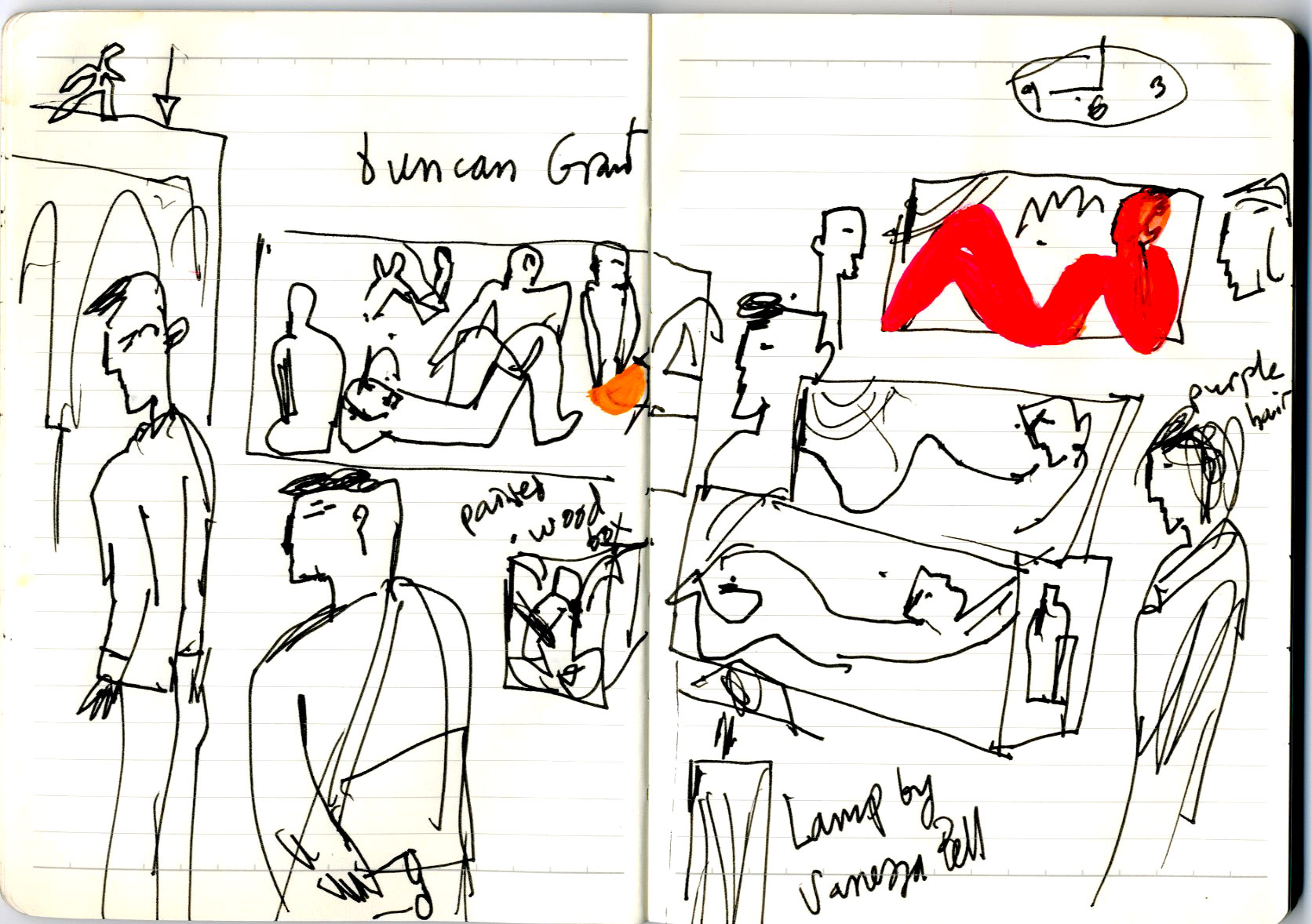 Duncan Grant paintings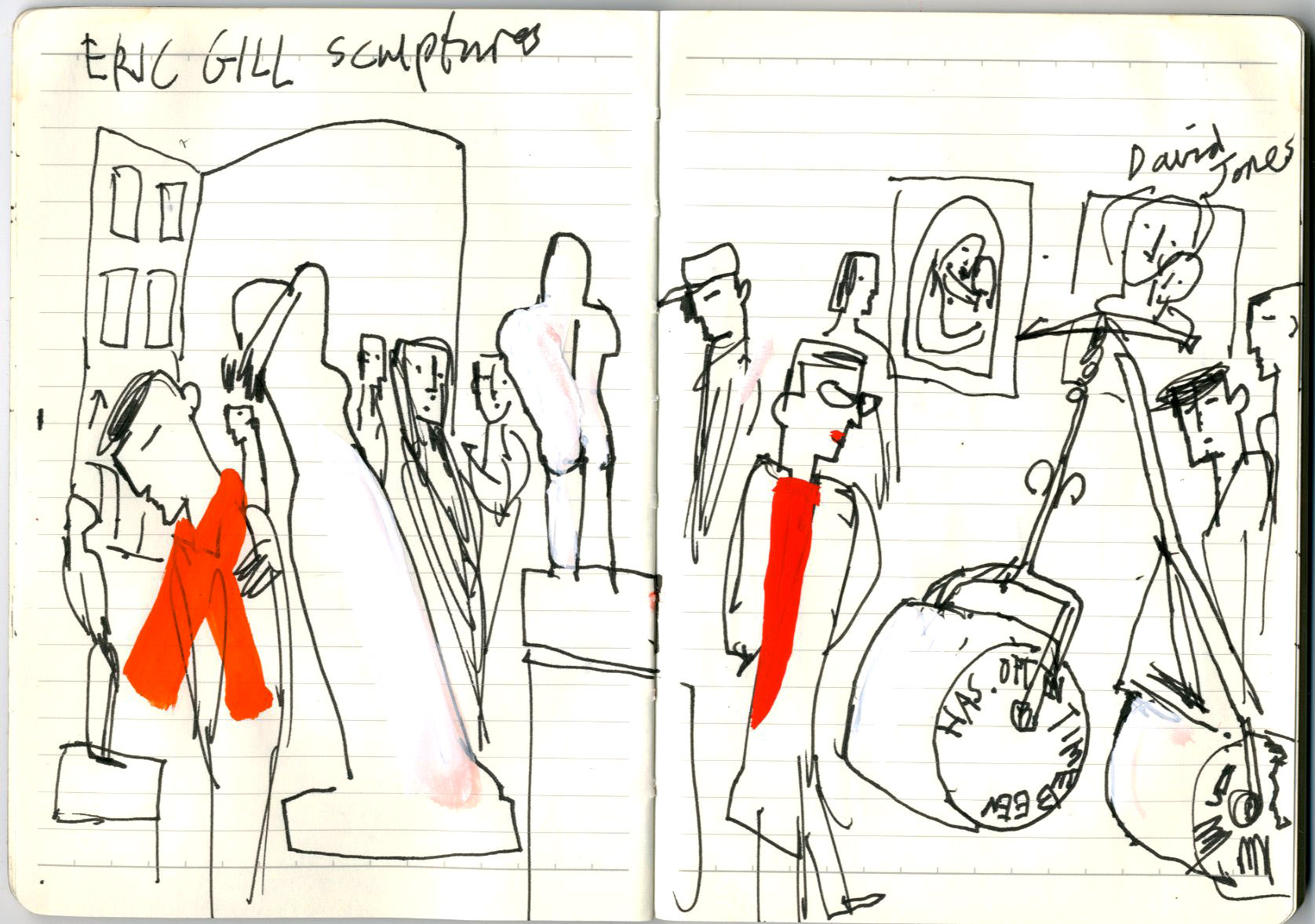 Eric Gill sculptures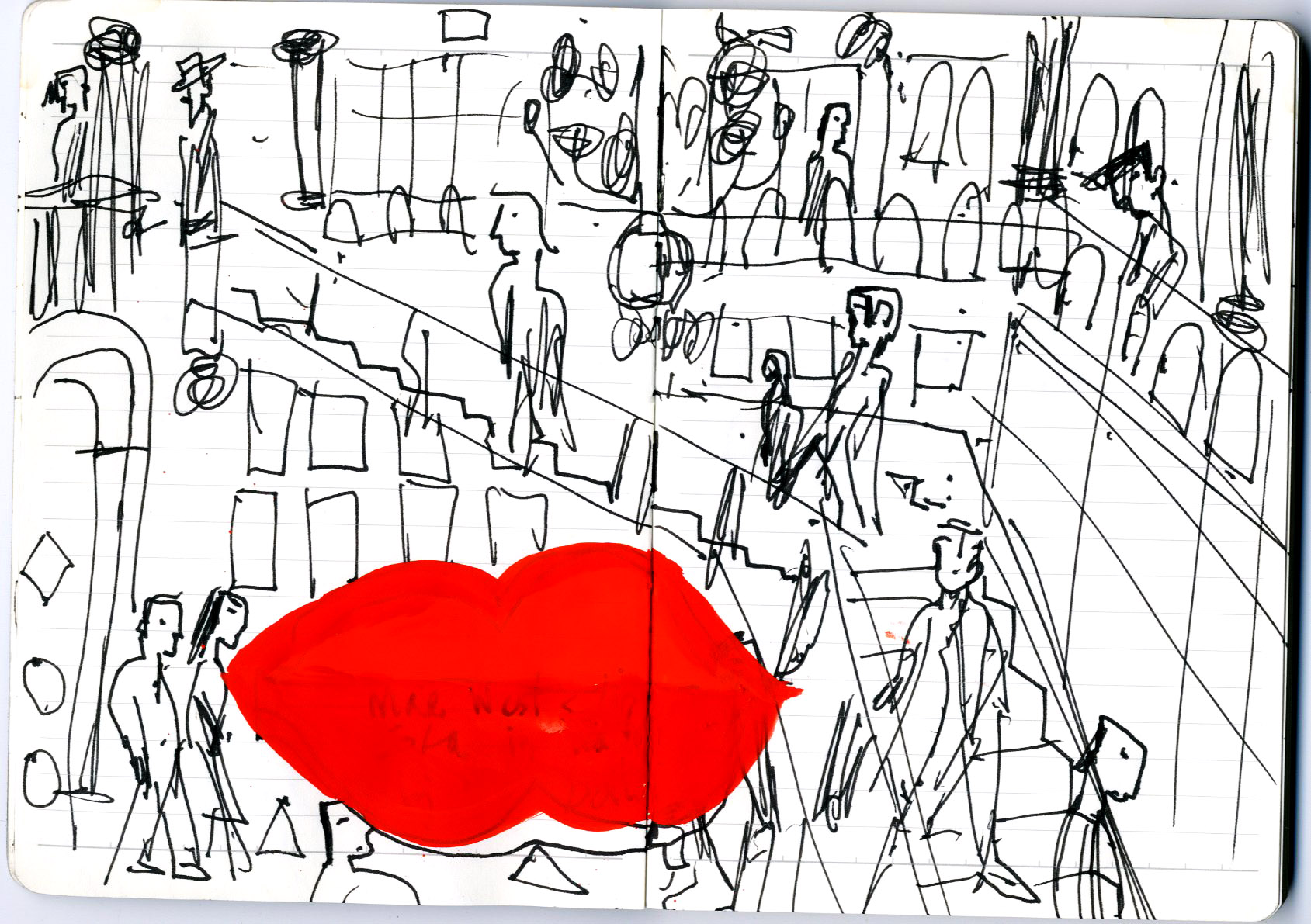 Mae West Lips and staircase
I love this one. Edward James commissioned Salvador Dali to make a sofa for West Dean House.
Dali modelled it on the bright red lips of Mae West. A big fat Mae West Dean kiss.
※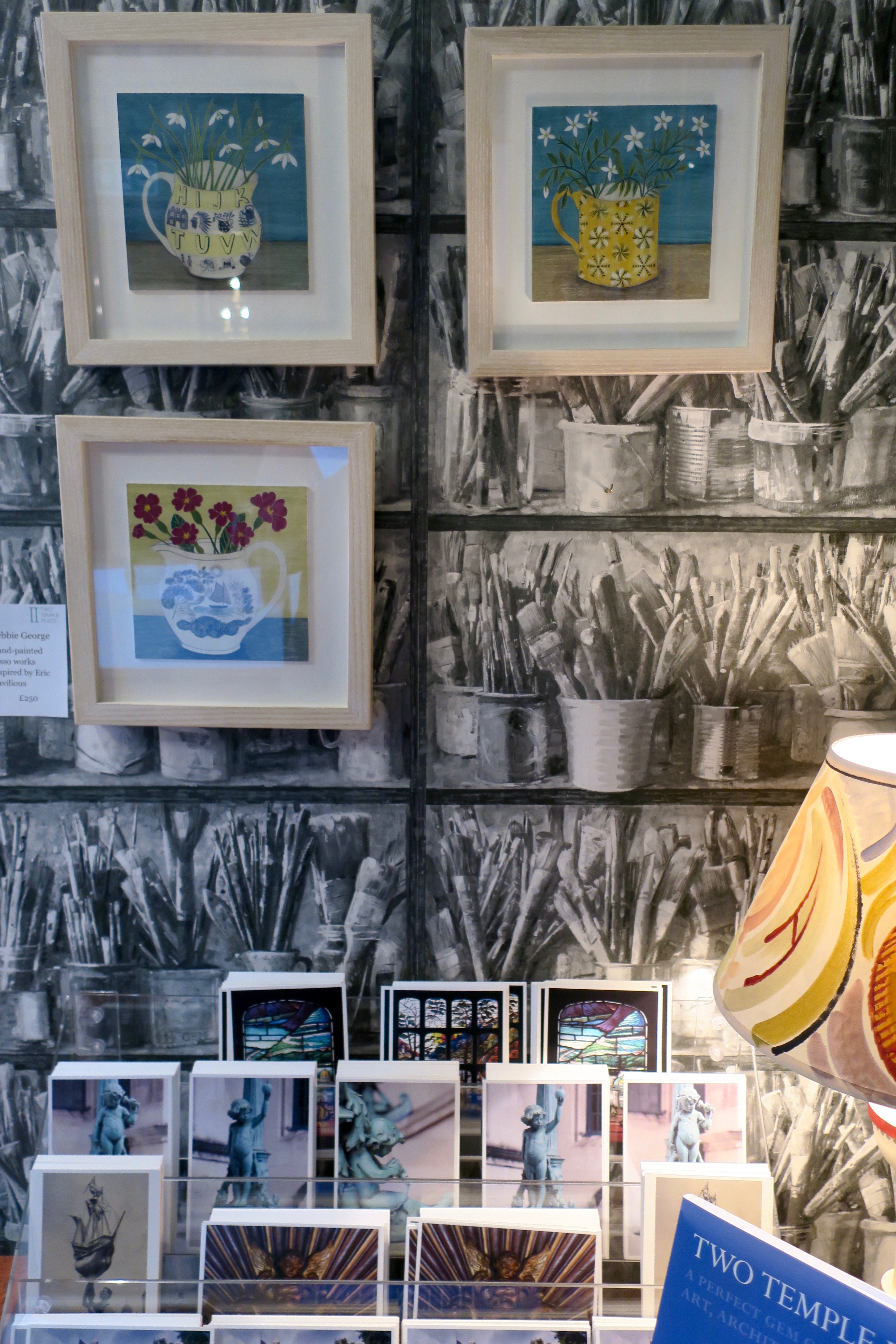 PS: In the museum shop there's a nice selection of little paintings by Debbie George.
Looks like one's already sold. Catch them while stocks last!
※
Some other Sussex excursions on Frames of Reference:
Ditchling Beacon / Farley Farm House / South Downs Saturday / South Downs Sunday
The Long Man Of Wilmington / Unknown Countries / Vale Of Yew / West Sussex Beaches