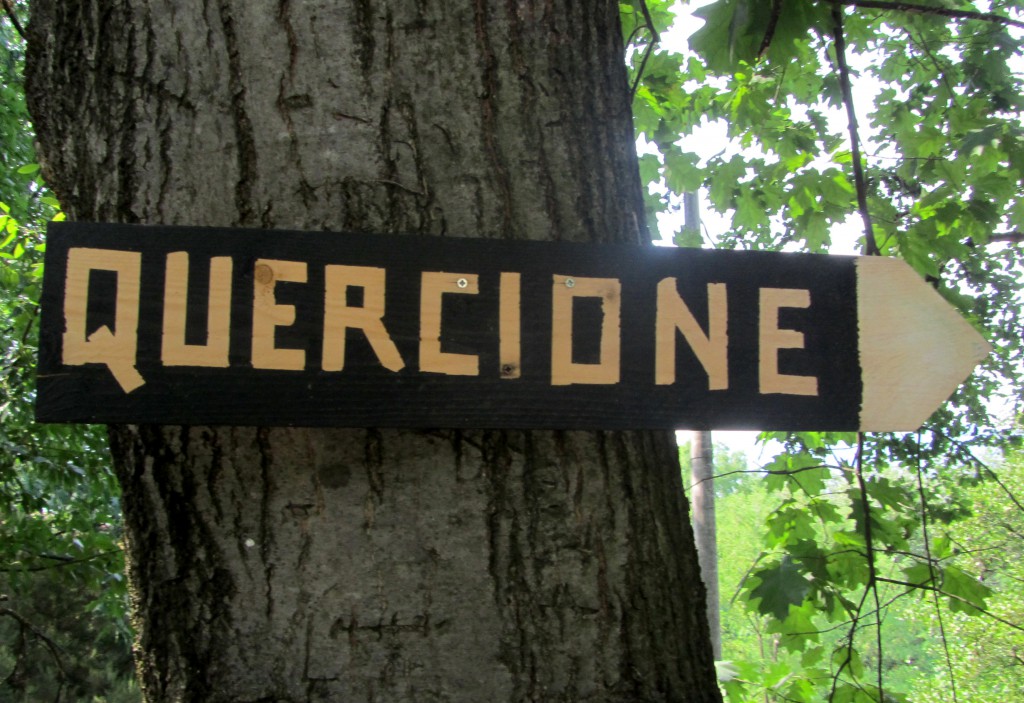 We'd read about a giant oak tree, Quercione (big oak), north of Montecarlo in the province of Lucca, in a village called San Martino in Colle. It sounded magical and intriguing but also a little confusing.
Where the hill of Monte Carlo declines in the north slope below the village of San Martino in Colle, there is the "Quercione of Carrara." This is a monumental oak (Quercus pubescens), whose age exceeds 500 years, the height of 14 meters, the circumference of the shaft 4 meters and the opening of branches more than 30 meters. The surrounding lawn is charming place and meeting place for romantic encounters. On this tree are passed down legends of witches in her hair would keep, in the nights of full moon, their Sabbath. It is said, also, that this is the oak tree where the cat and the fox hanged puppet Pinocchio: Collodi, in fact, is a stone's throw away. The place is always accessible and is definitely worth a photo.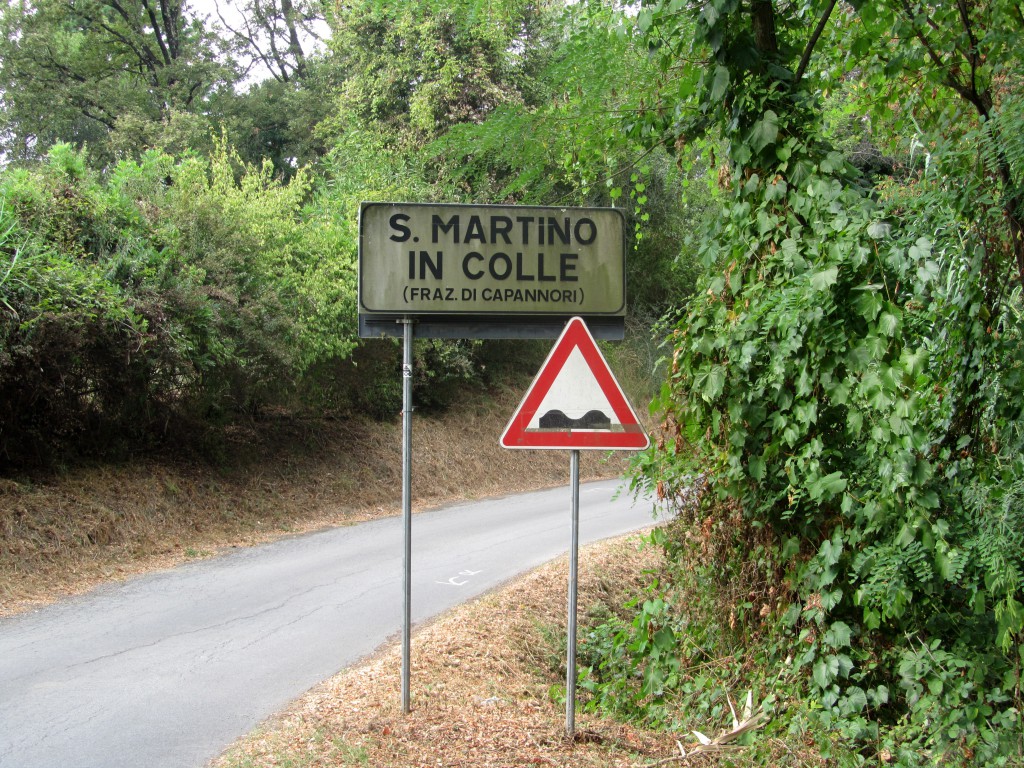 We followed the signs but the single track road took us on a winding journey to nowhere.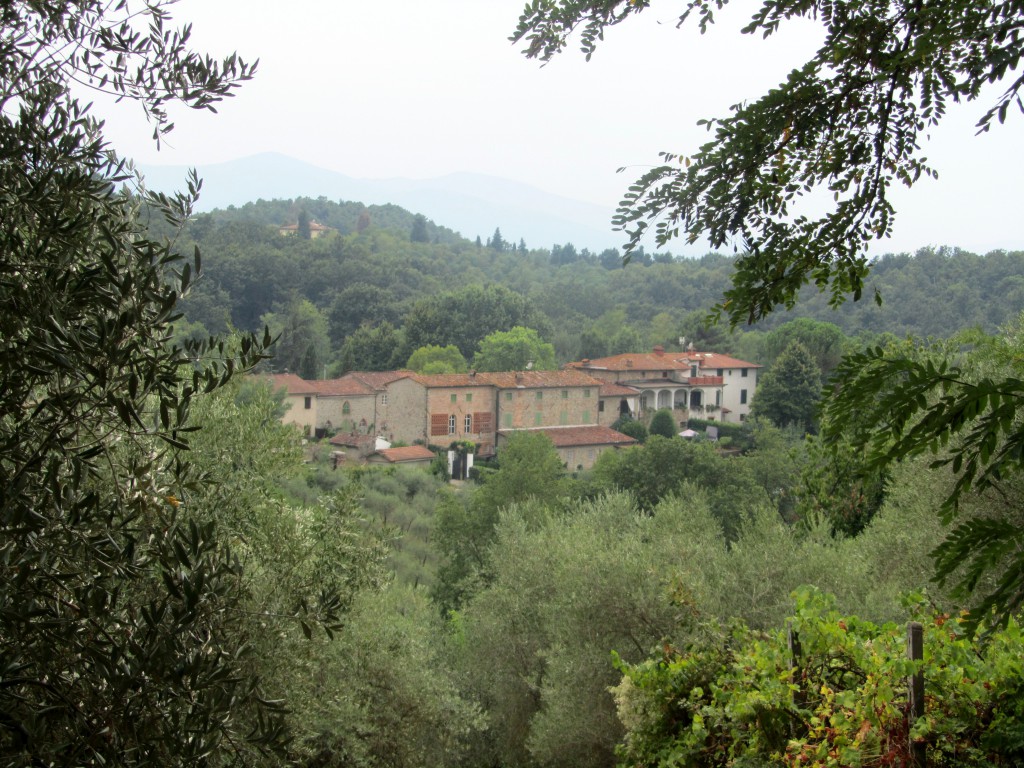 We never actually arrived in the village, we just caught tantalising glimpses of it over in the distance, through the trees, across the valley. No matter where we turned it always remained just out of reach.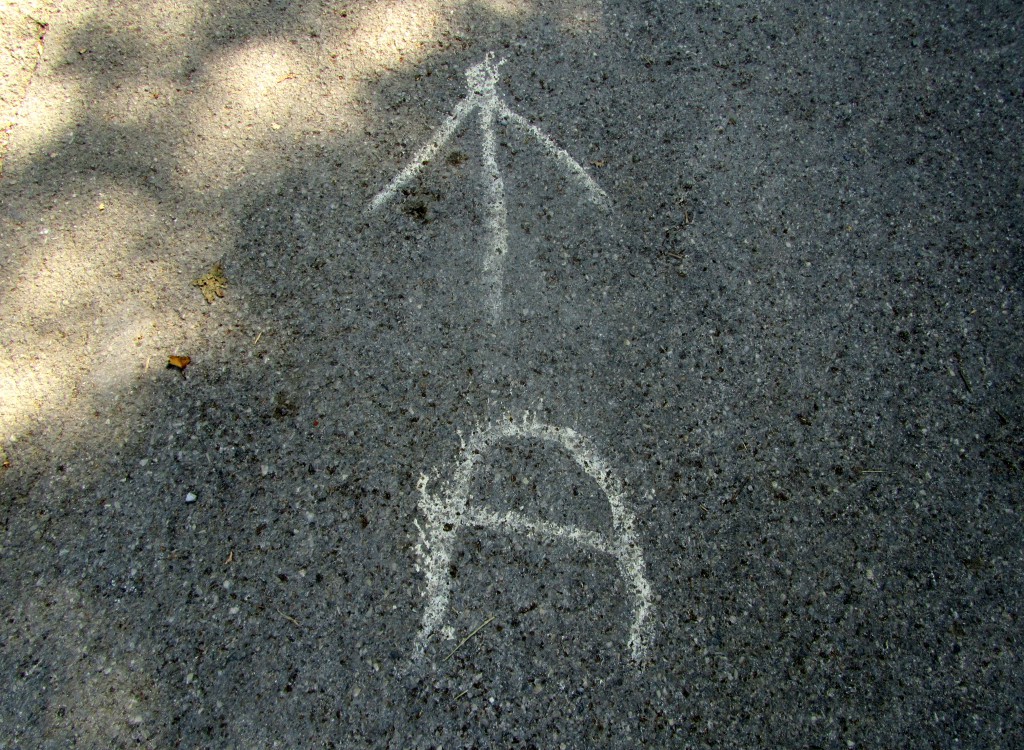 The arrows painted on the road seemed to signify a one way street, but then they contradicted each other and tied us in knots. They were no help for driving so we stopped the car and continued on foot.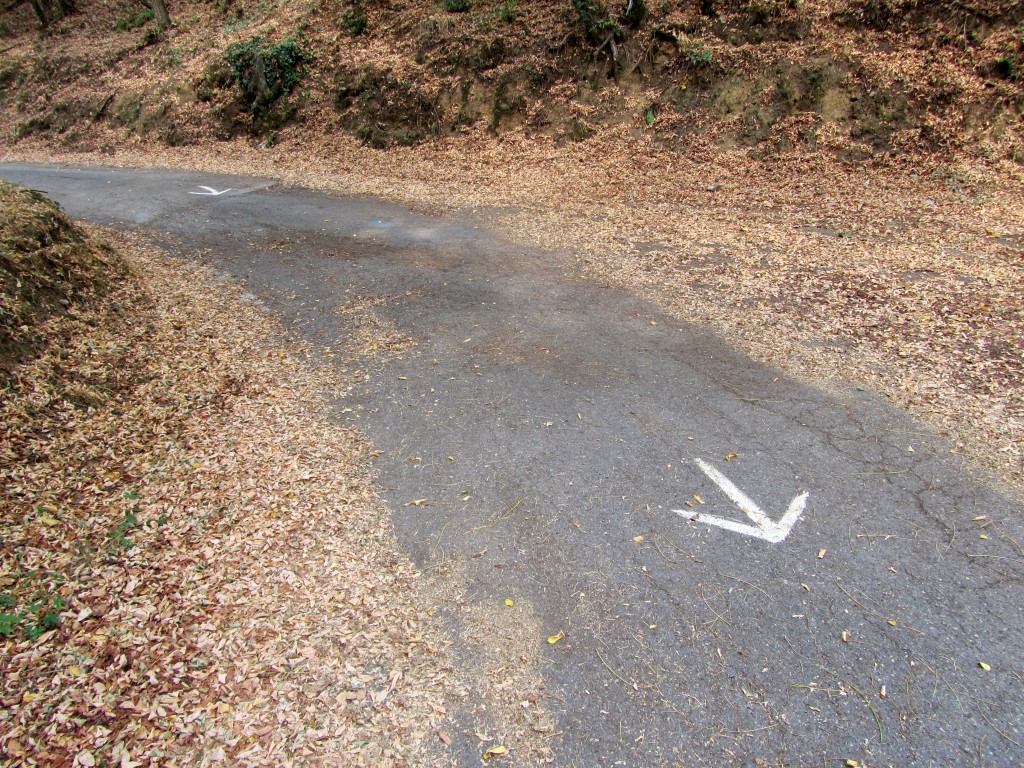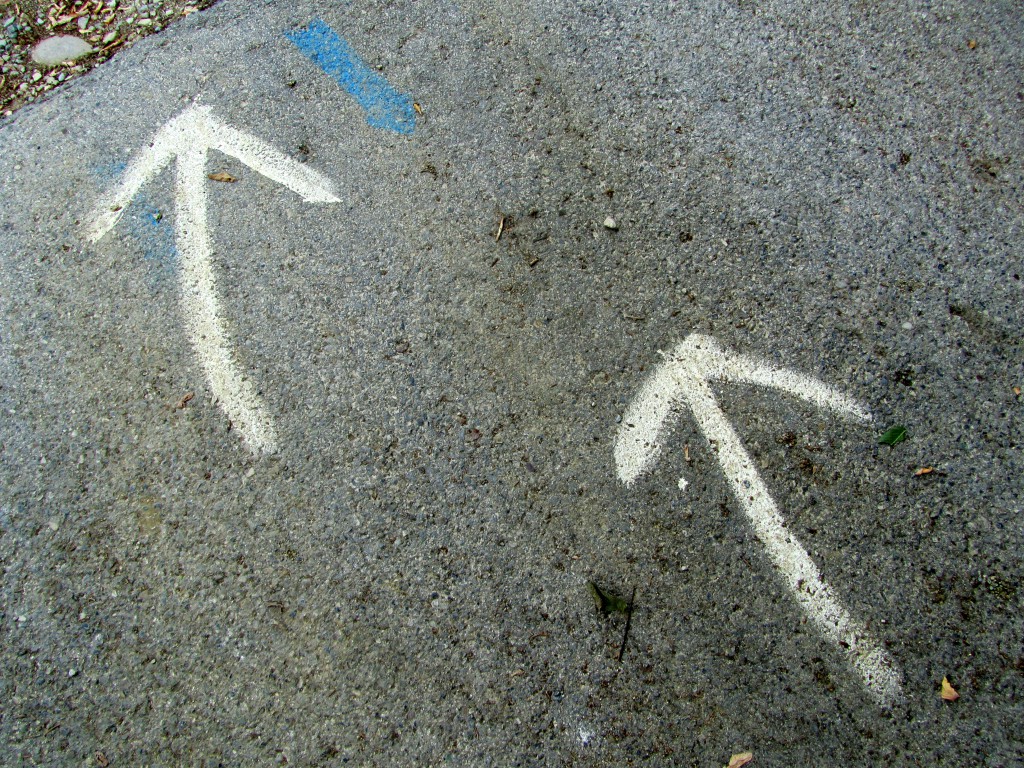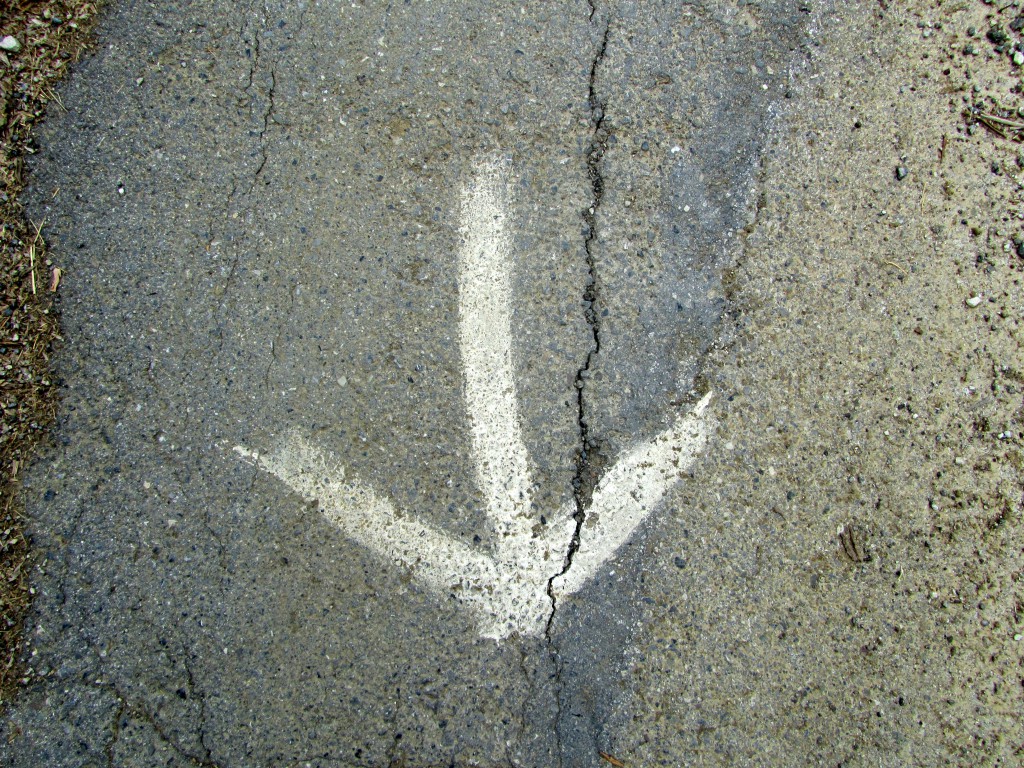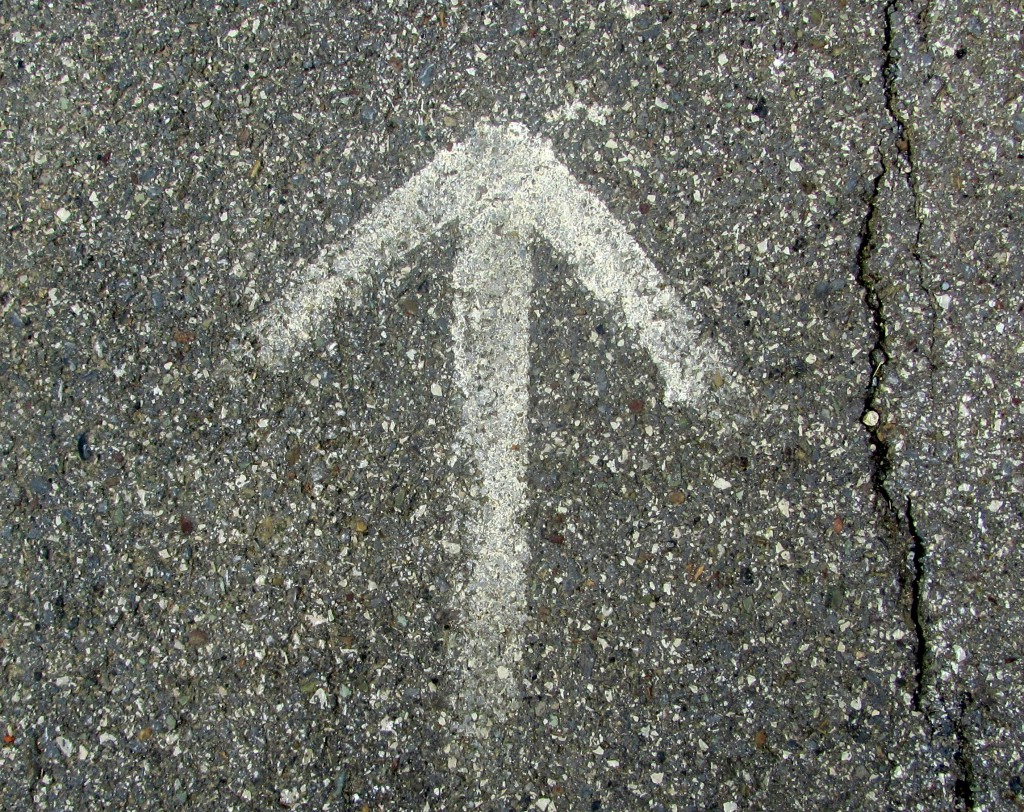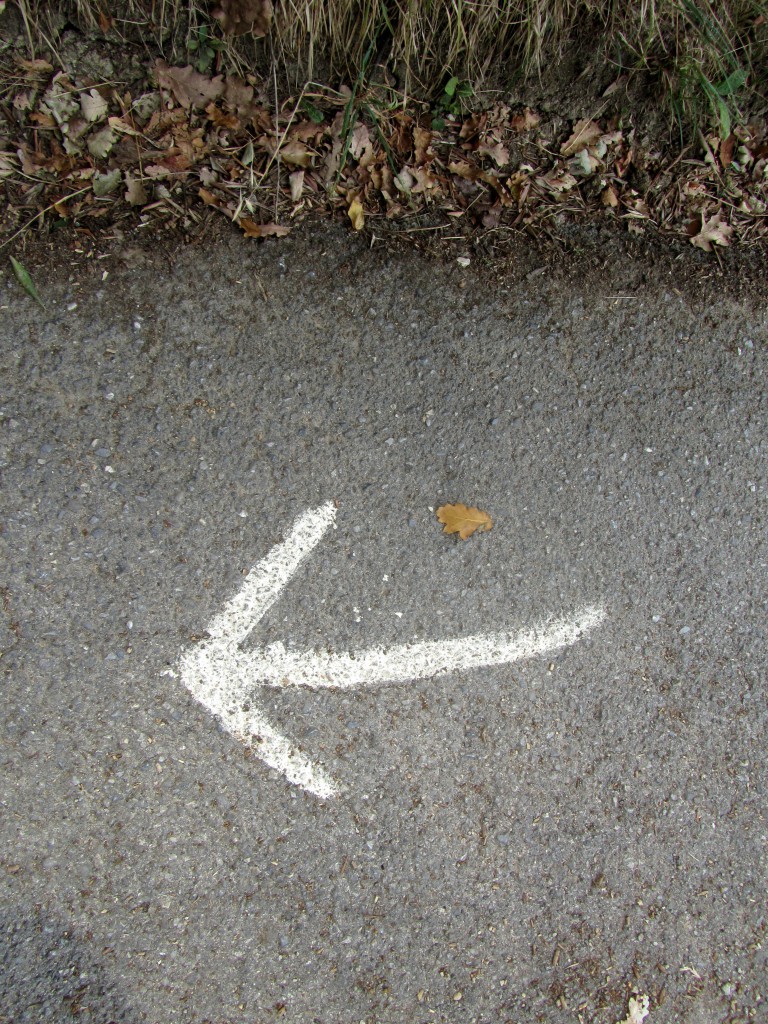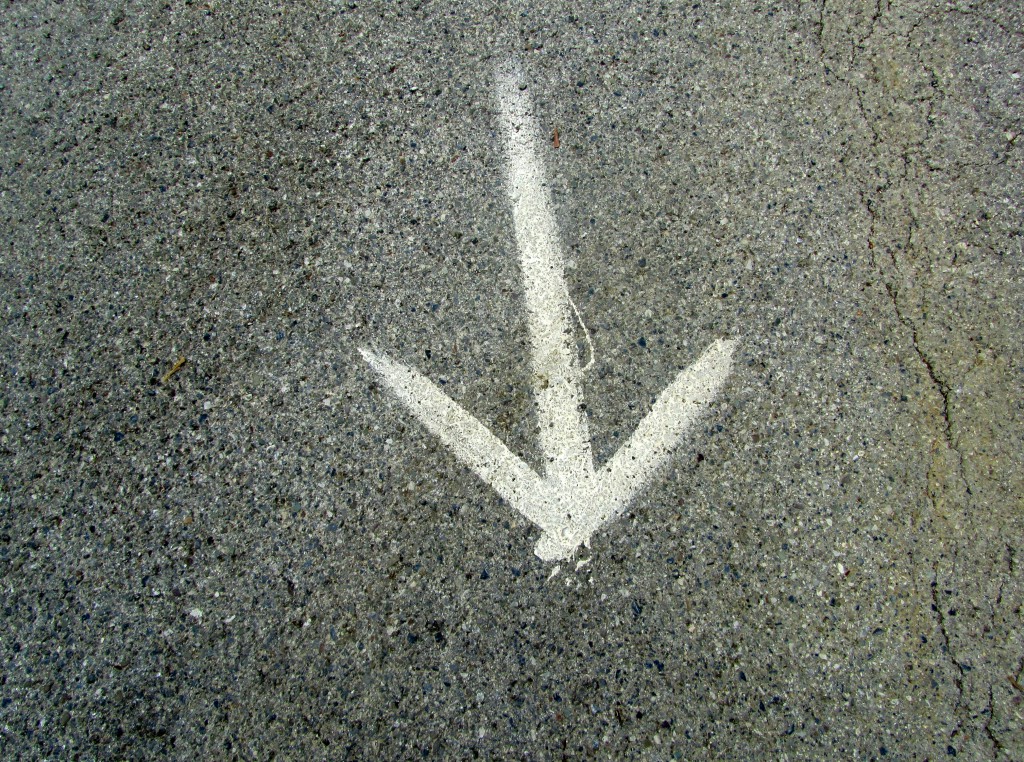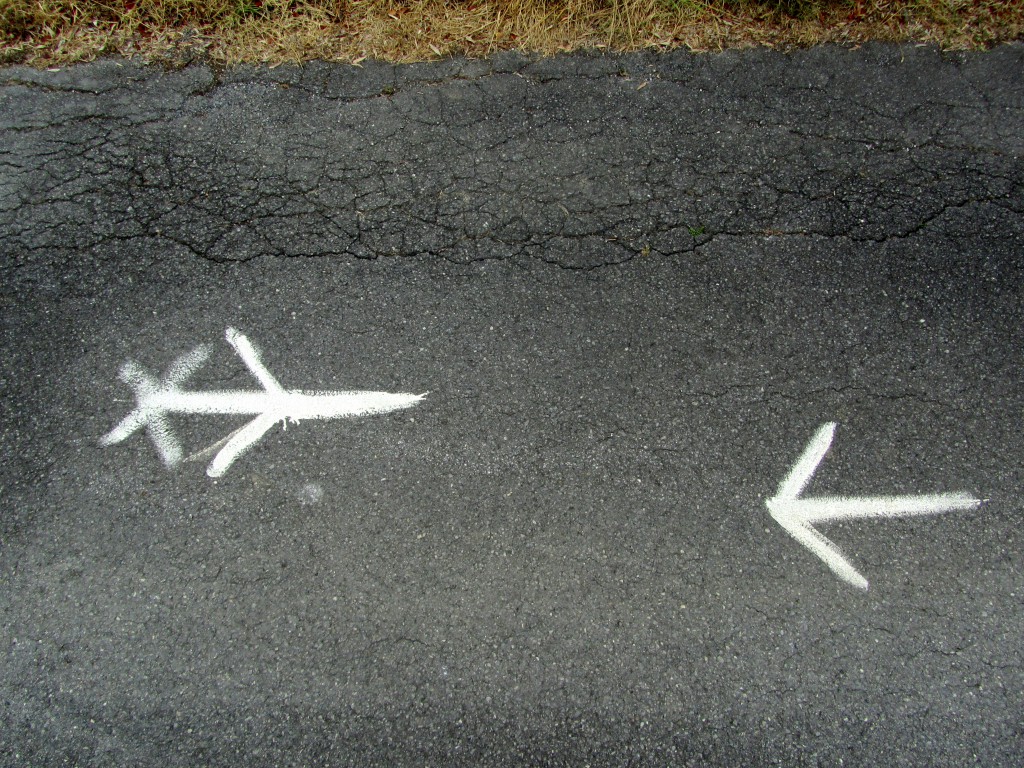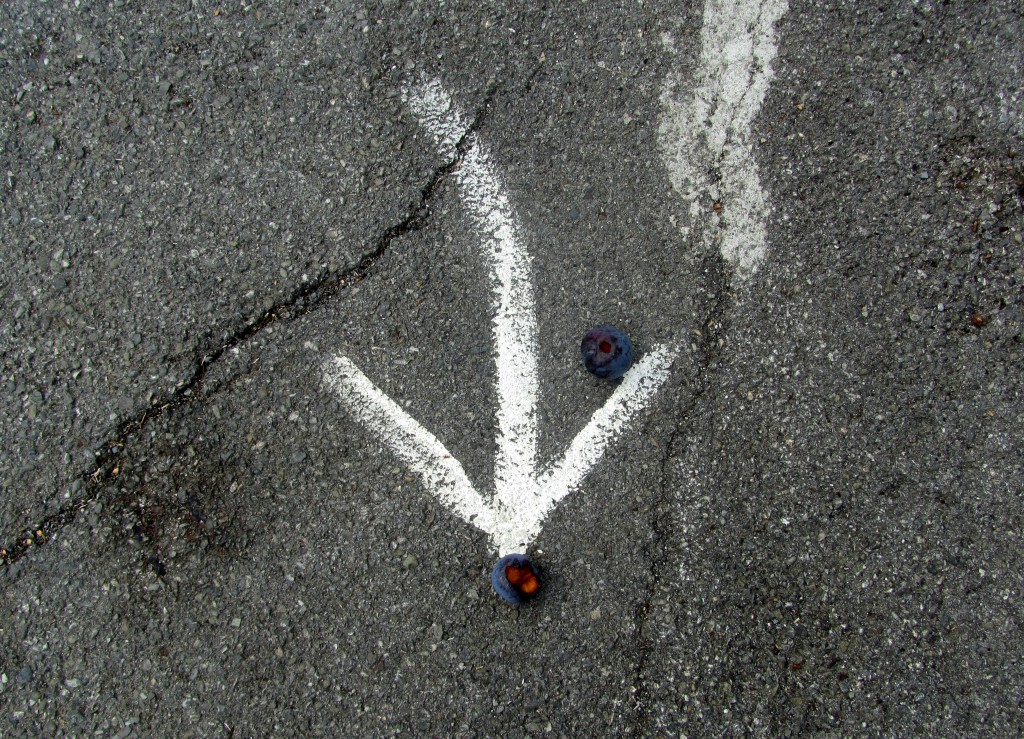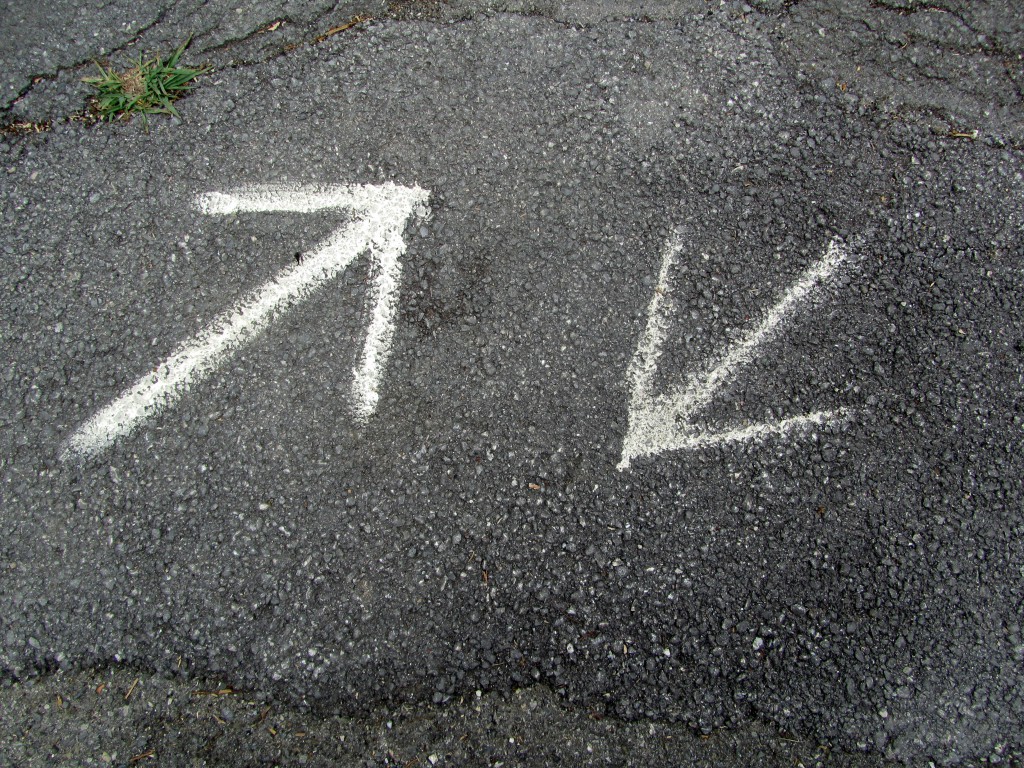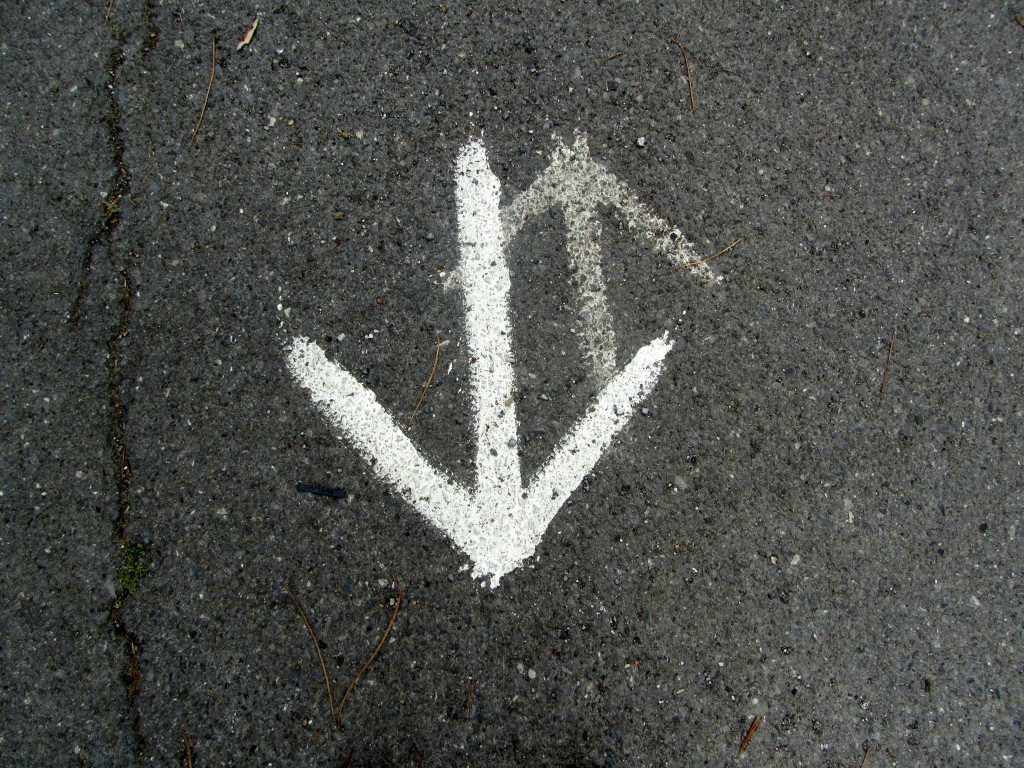 After a while we realised this was a kind of circulation diagram, like a dance chart, and if we could negotiate the steps in the right order we might piece them together to visualise the image of a tree.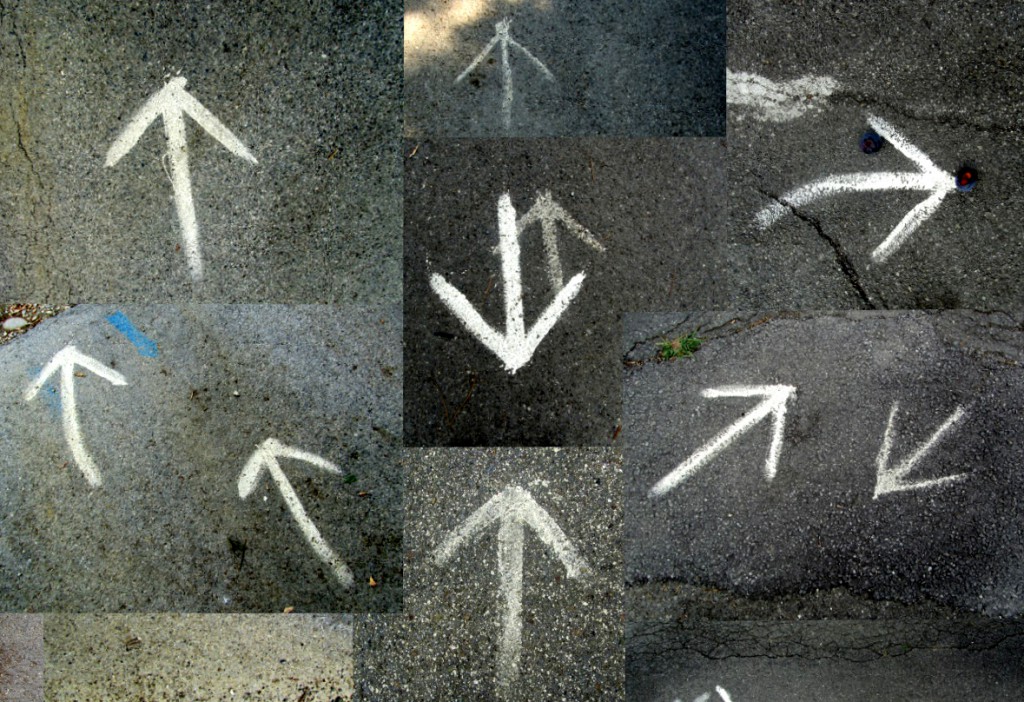 It took a few attempts to get the correct combination but eventually we solved the puzzle.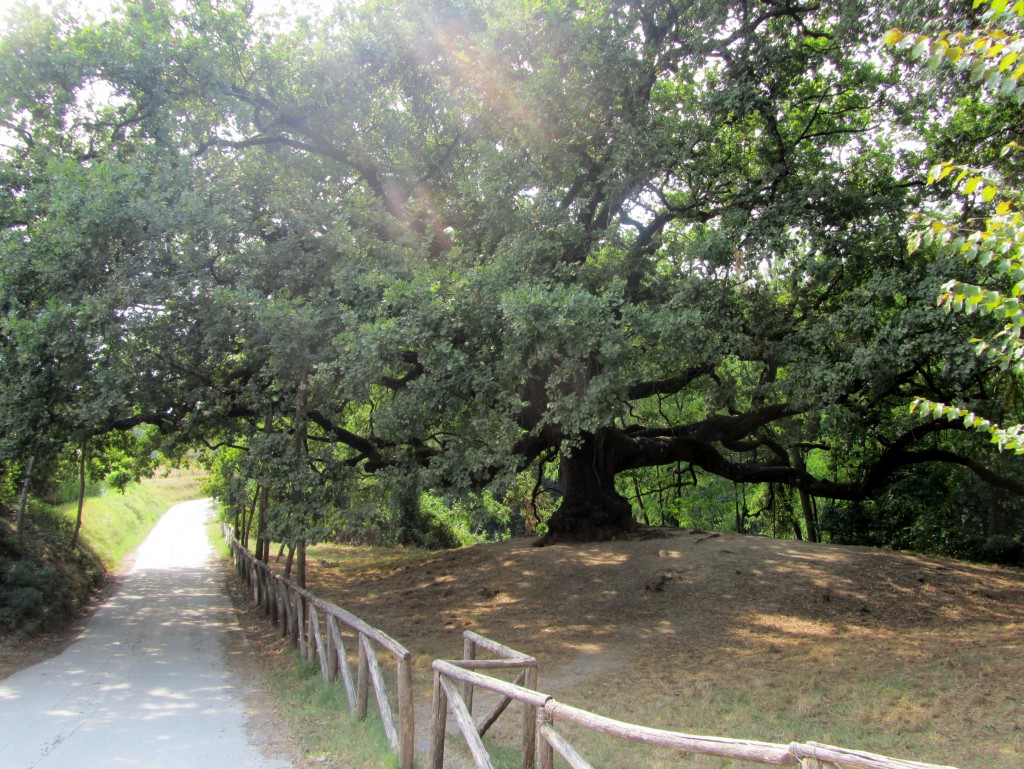 It was as if we'd unlocked the secret door. We turned the next corner and suddenly there it was, arms spread wide to welcome us, Quercione di S. Martino, also known as Pinocchio's Oak or Collodi's Oak and Quercia delle Streghe (Oak of the Witches). Its statistics vary according to who you ask. I couldn't measure it but I read that it is 600 years old and its trunk measures 4.5 metres around, it stands 24 metres high and its branches have a span of 40 metres providing sheltering shade for 100 horses.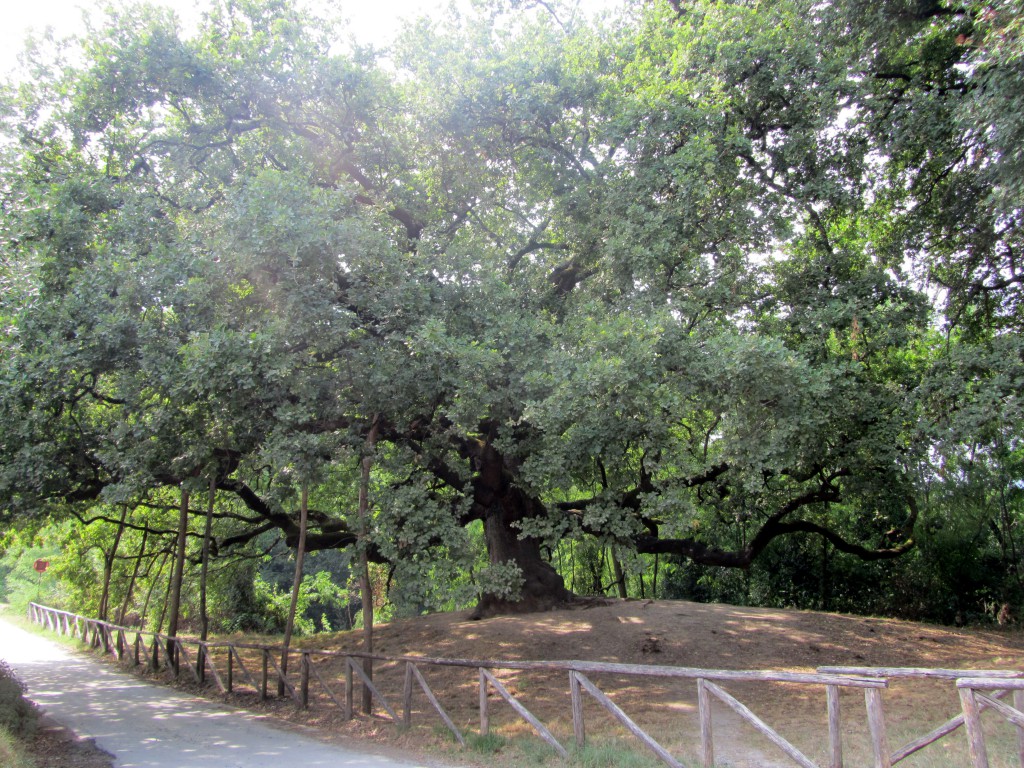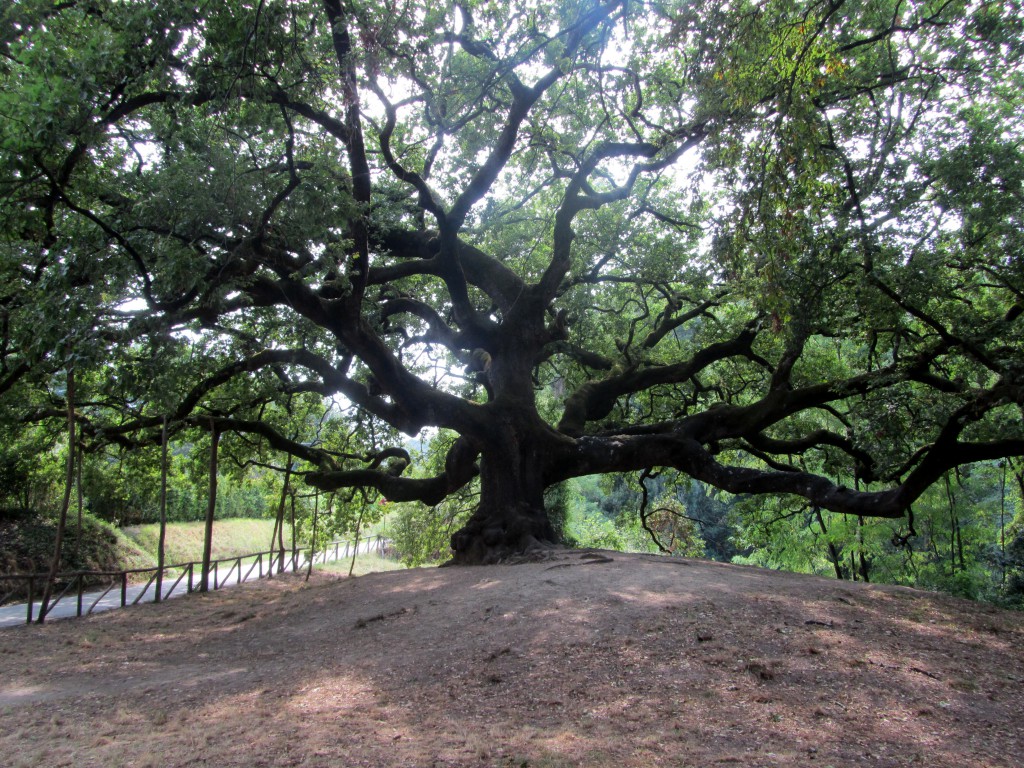 It also provides endless photo opportunities, standing impassively while we explore its shapeshifting branches, their slow-grown graceful gestures seem to bestow an ancient blessing upon us.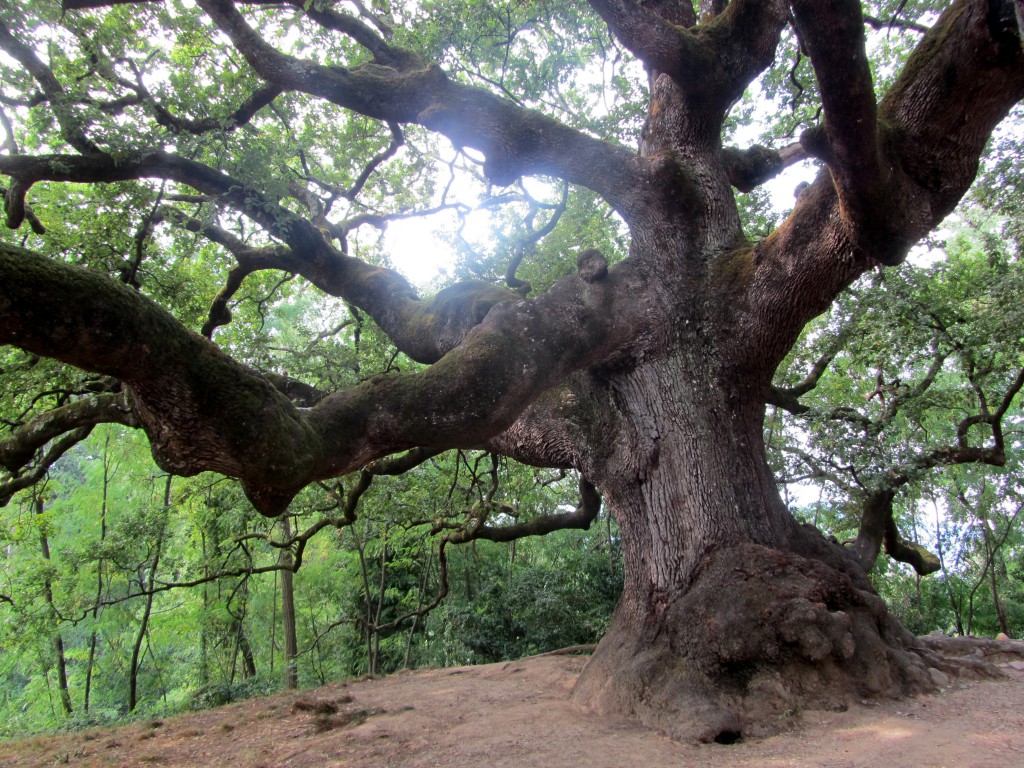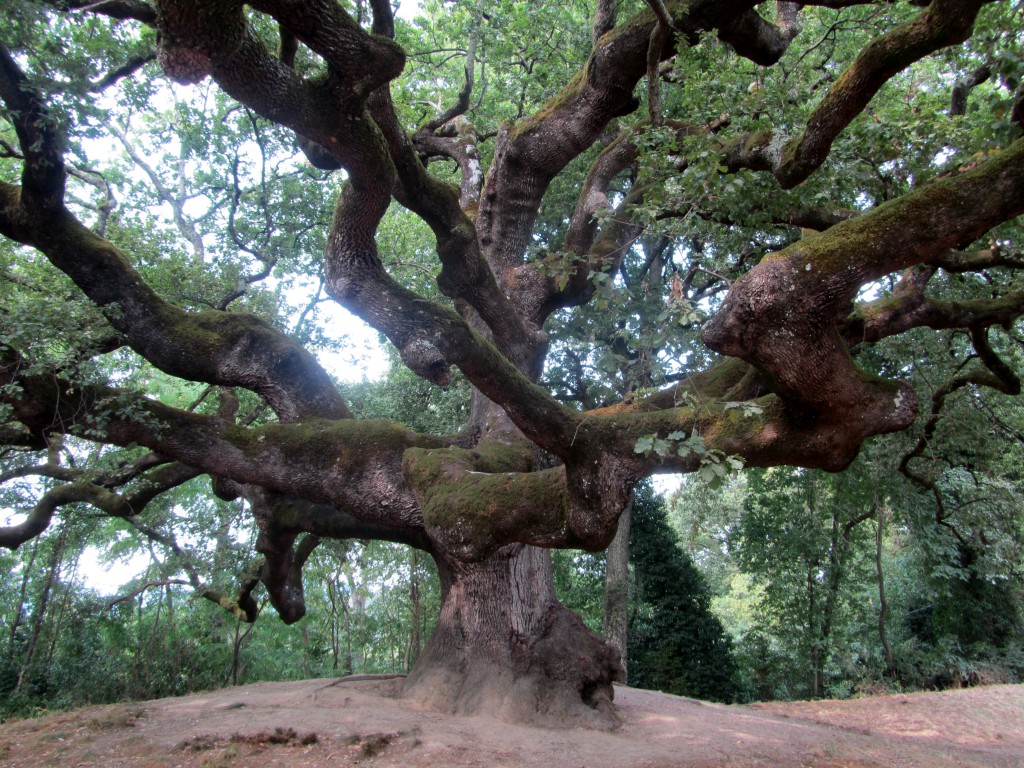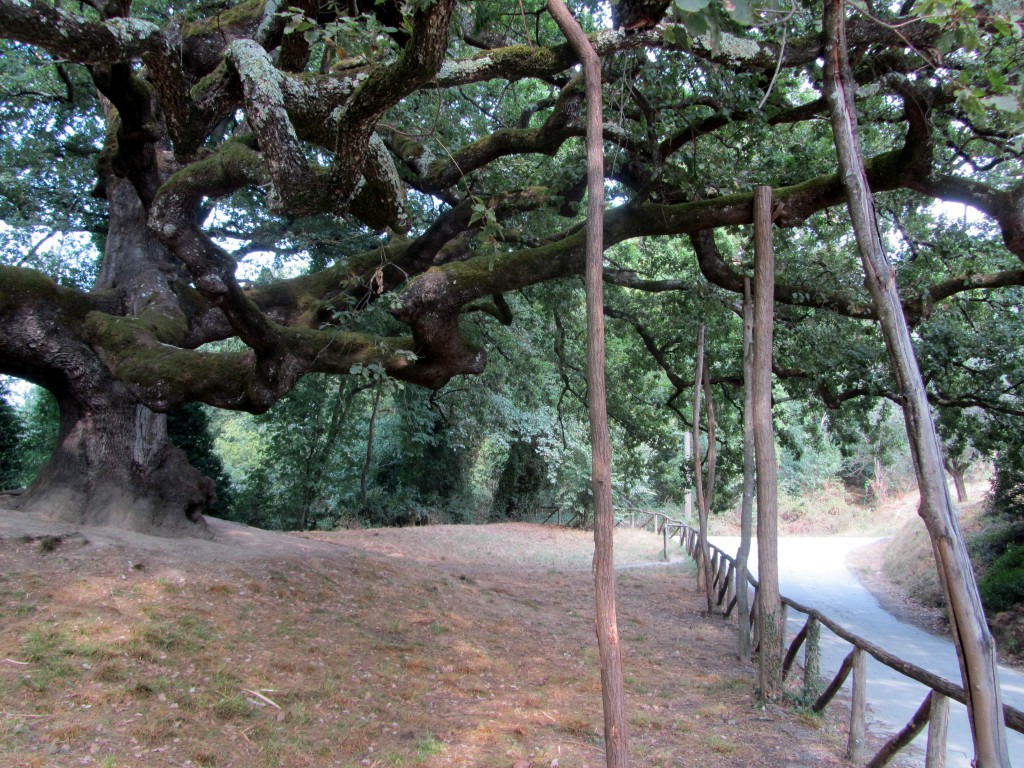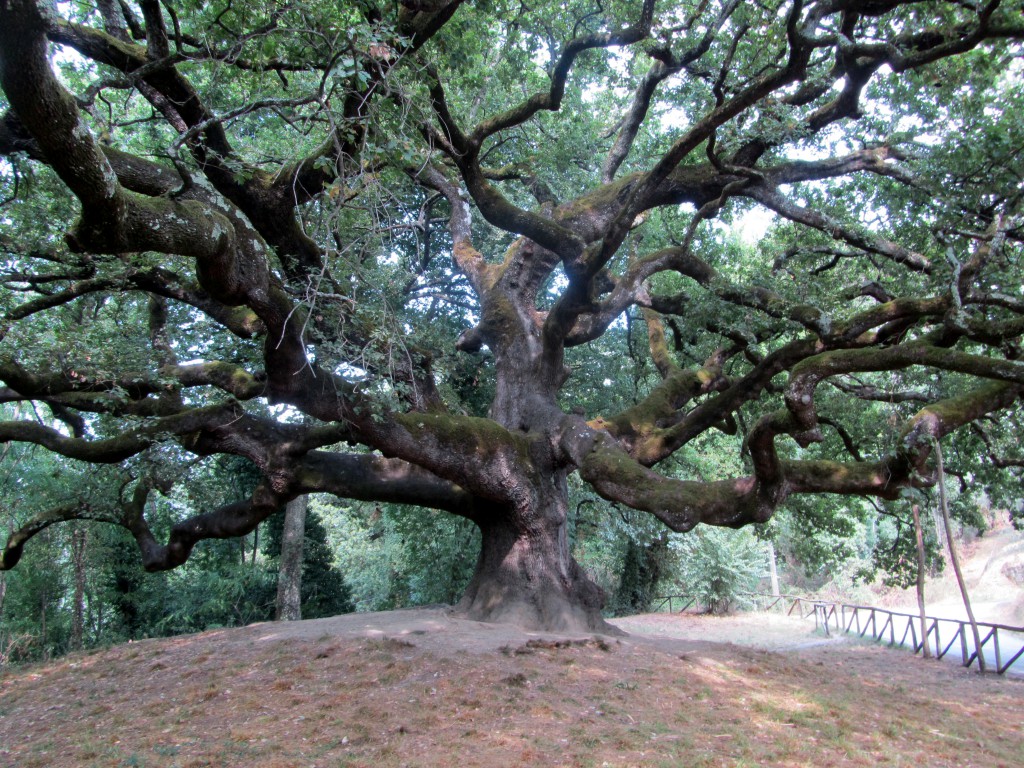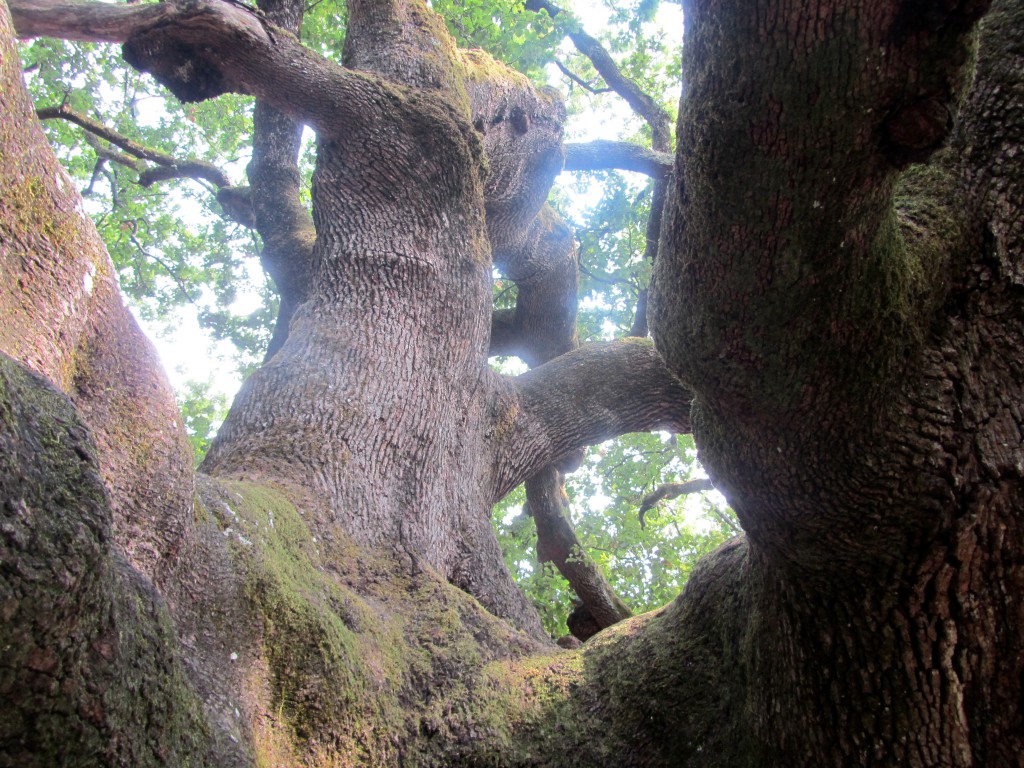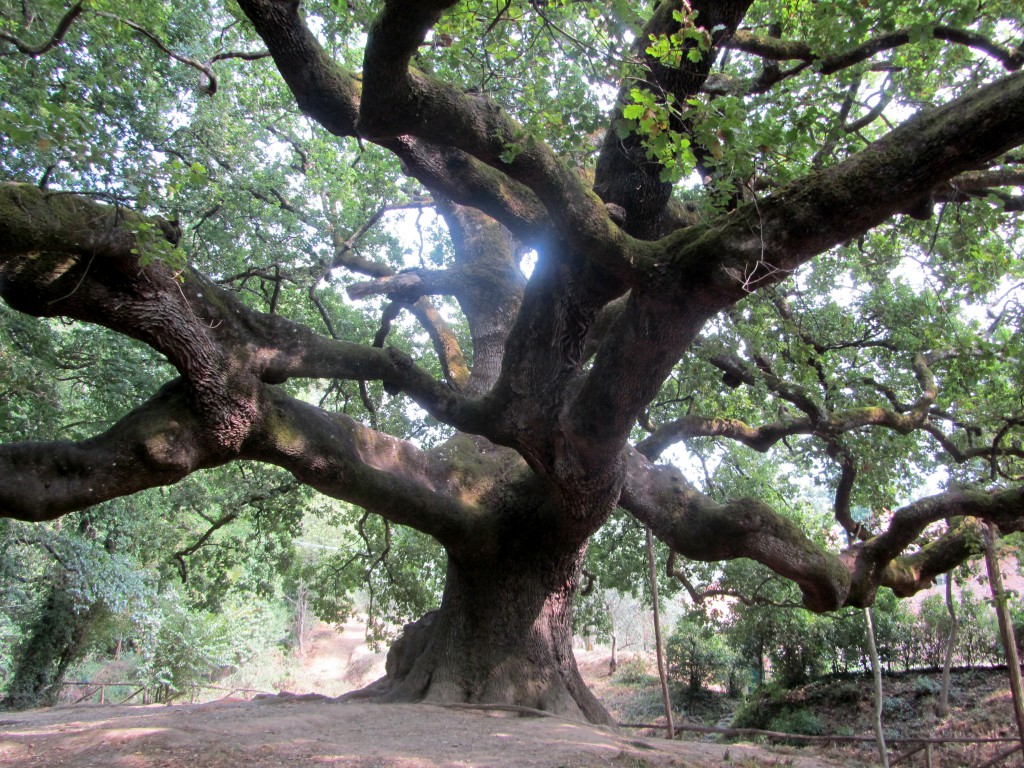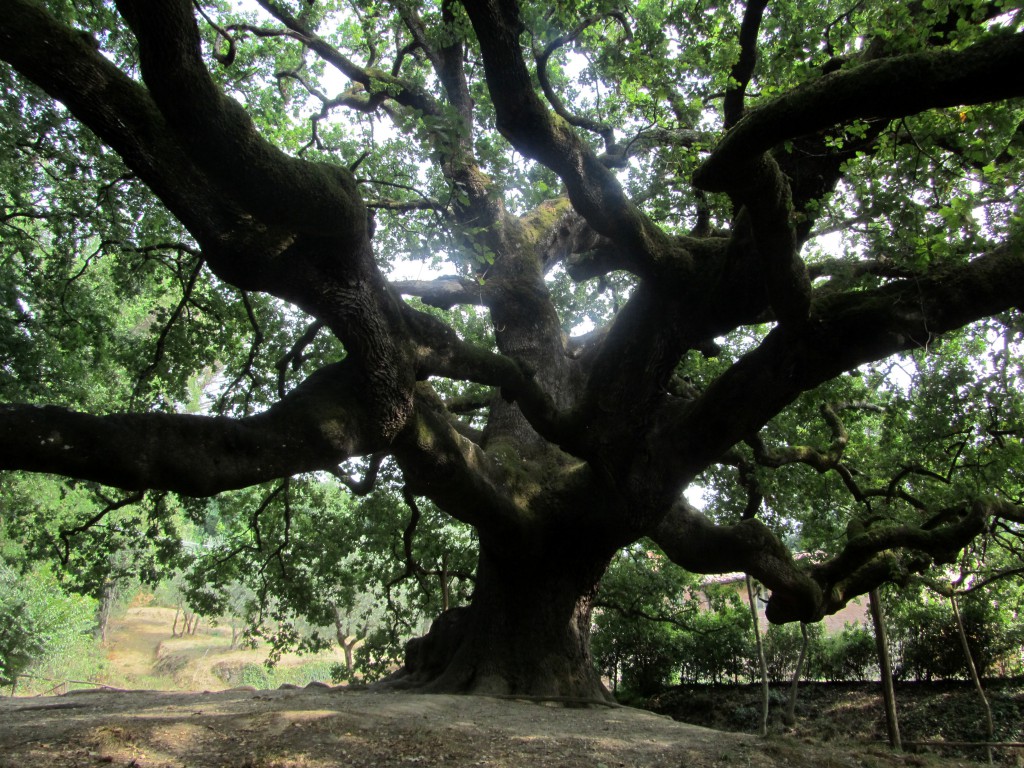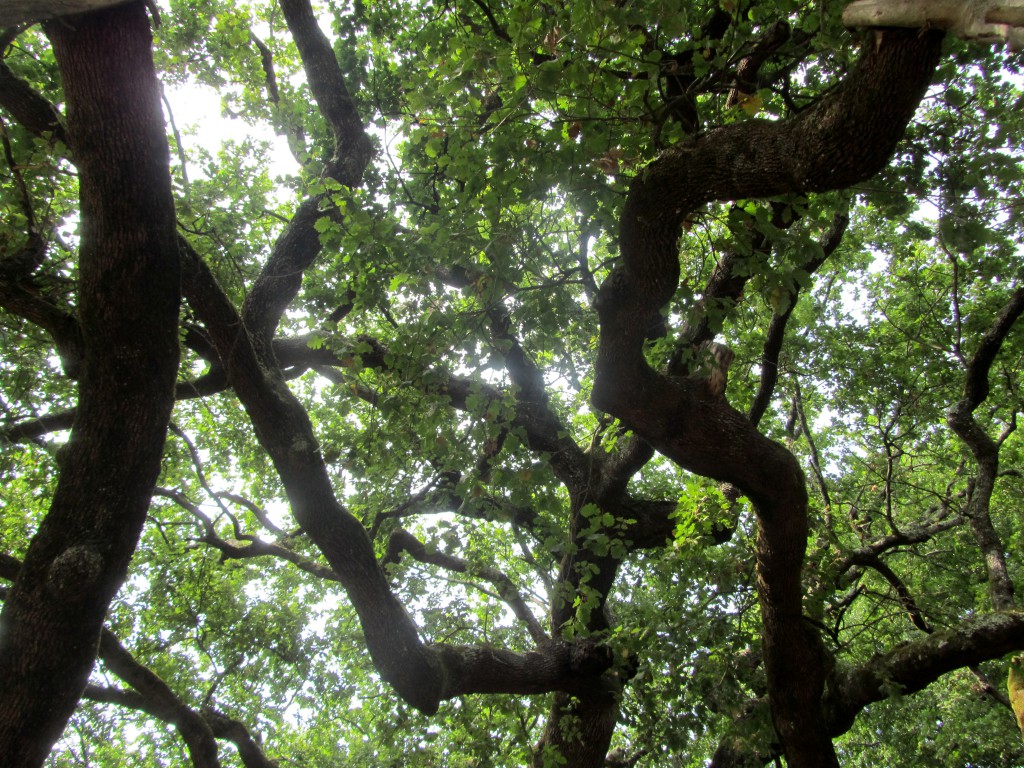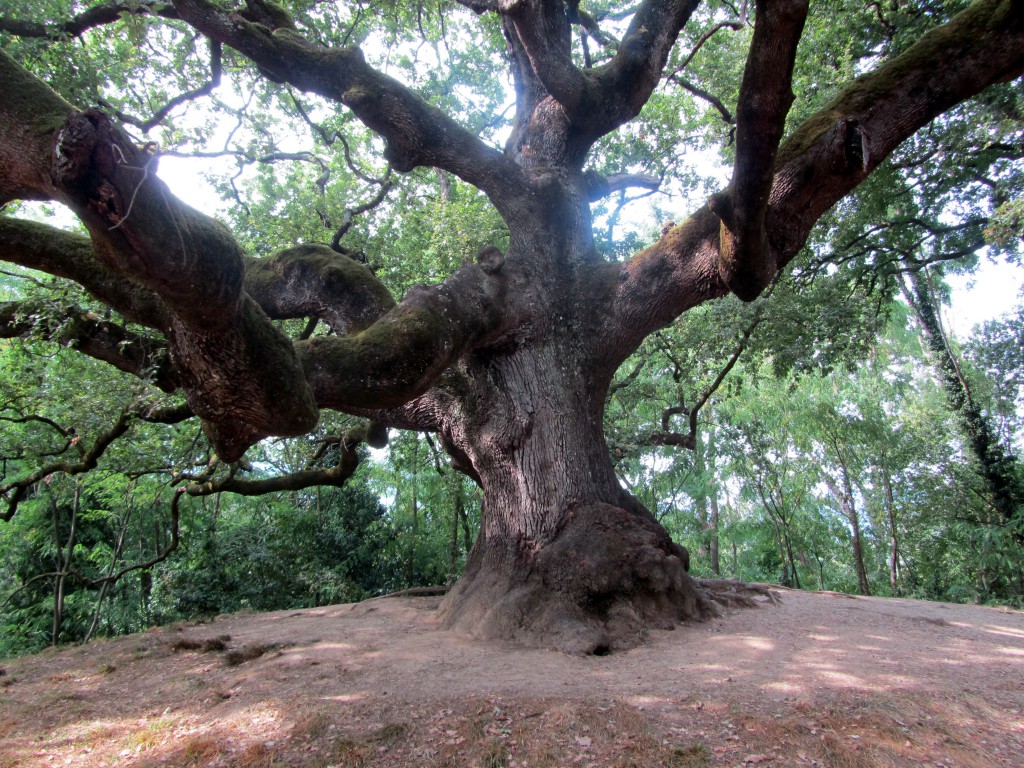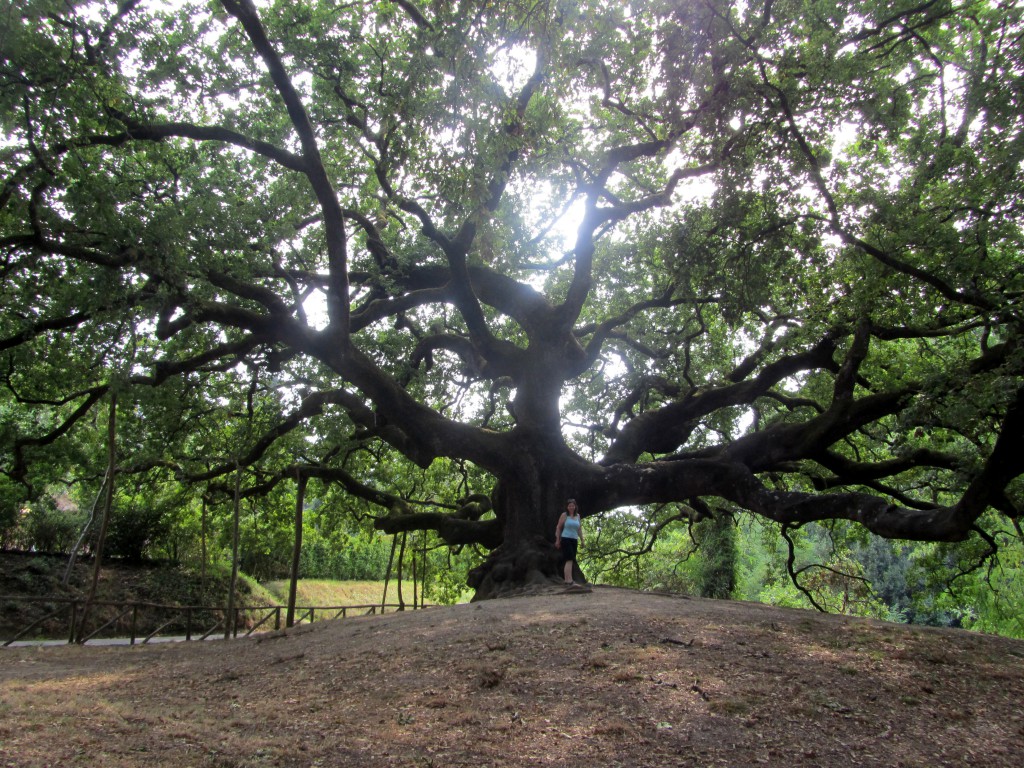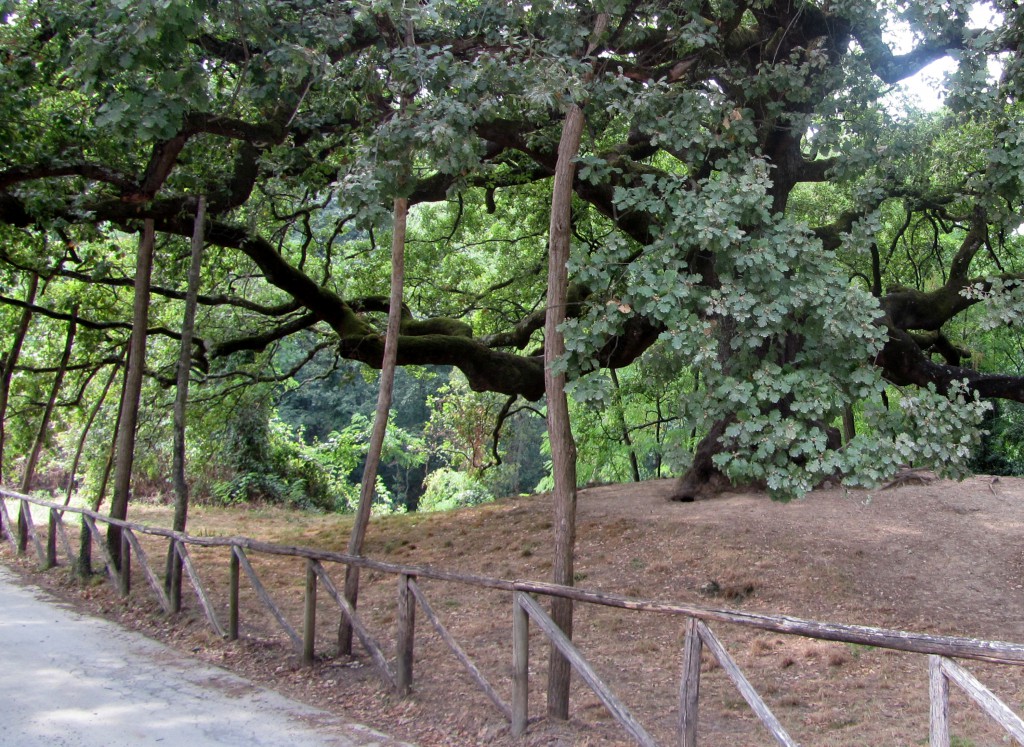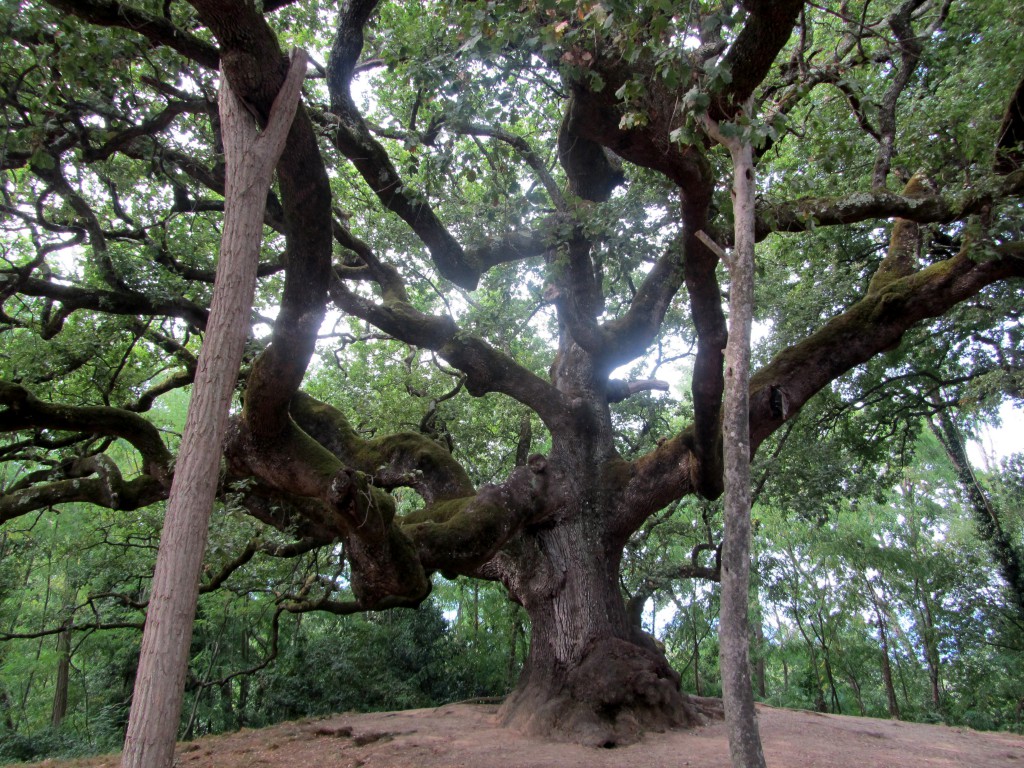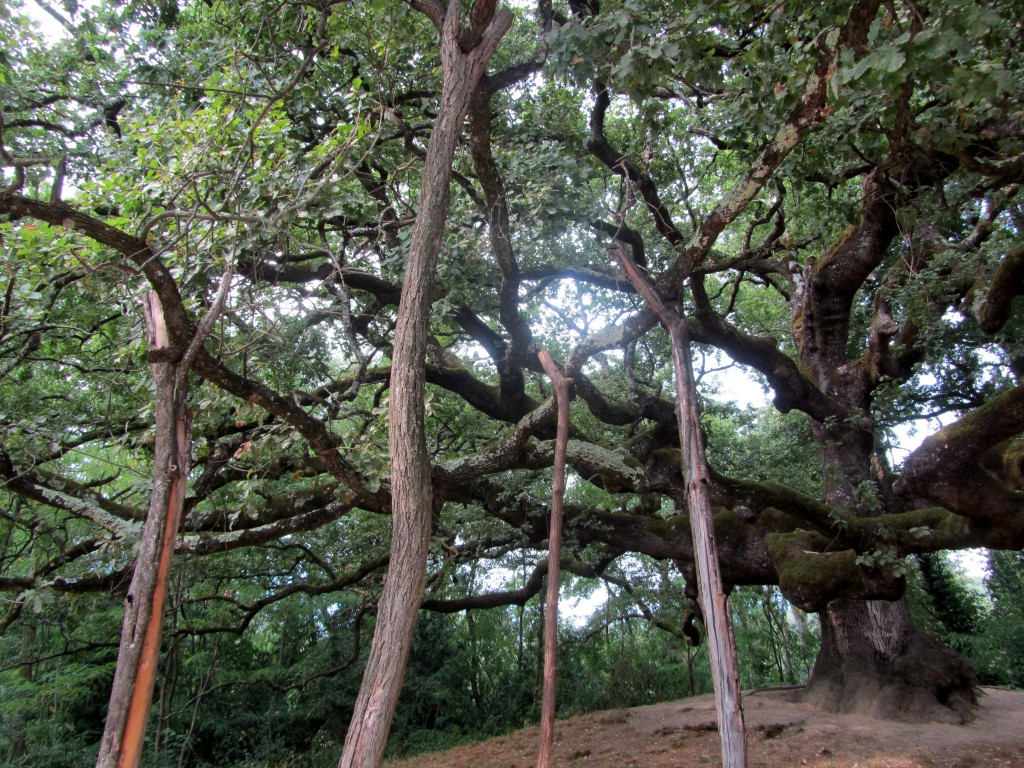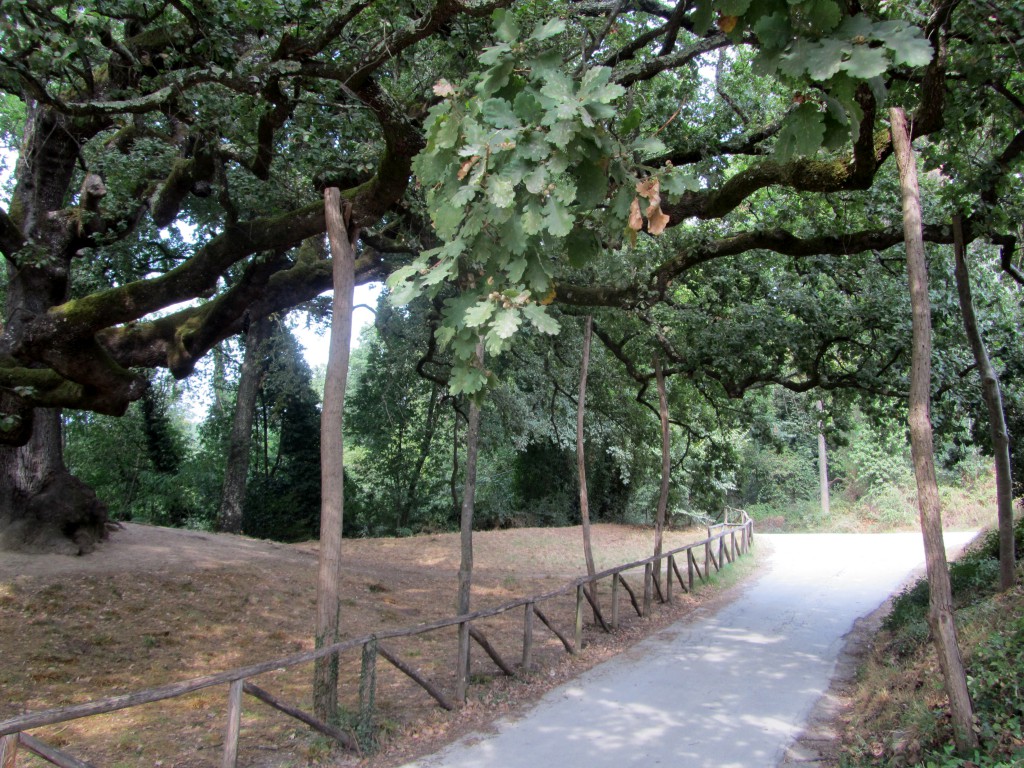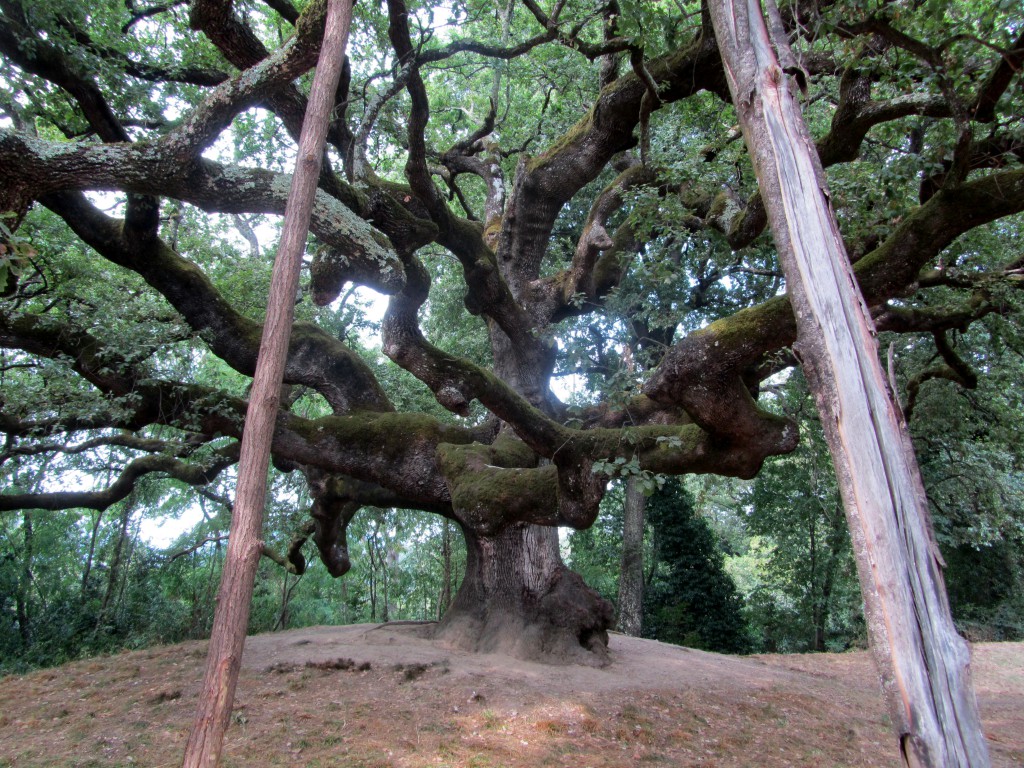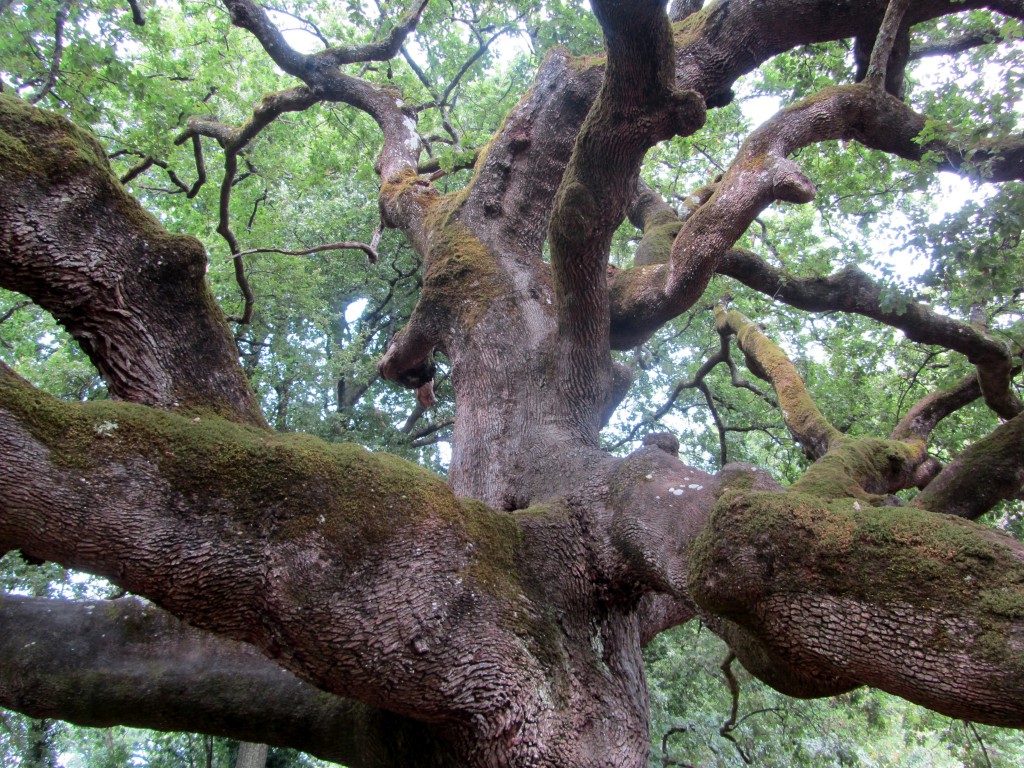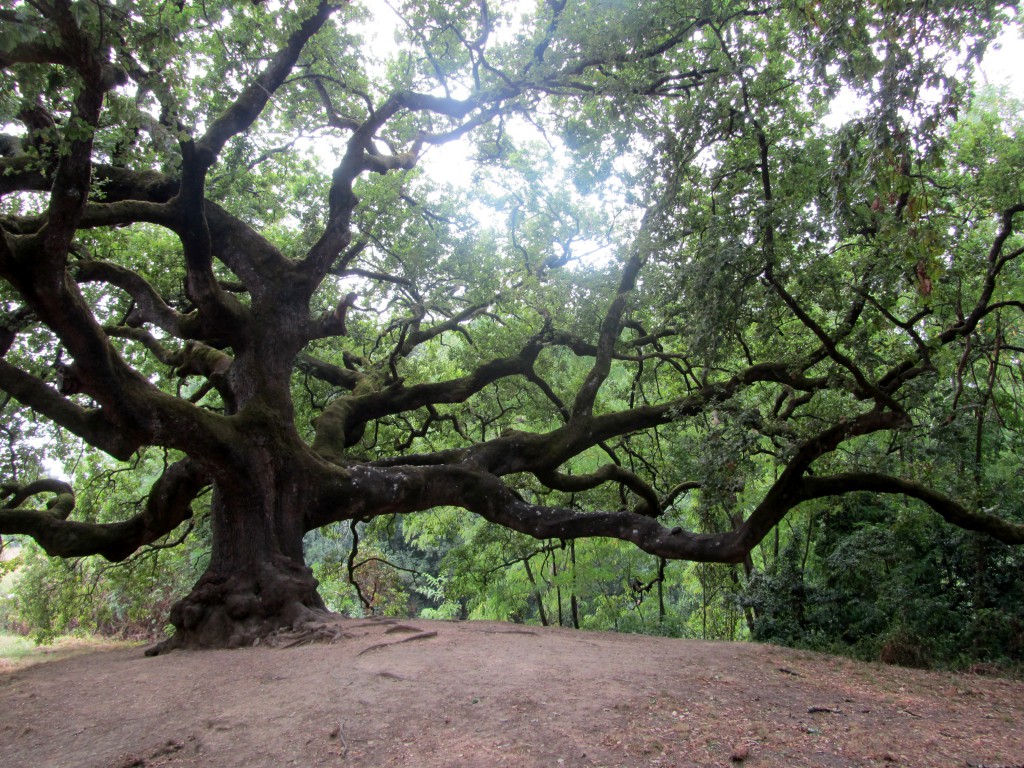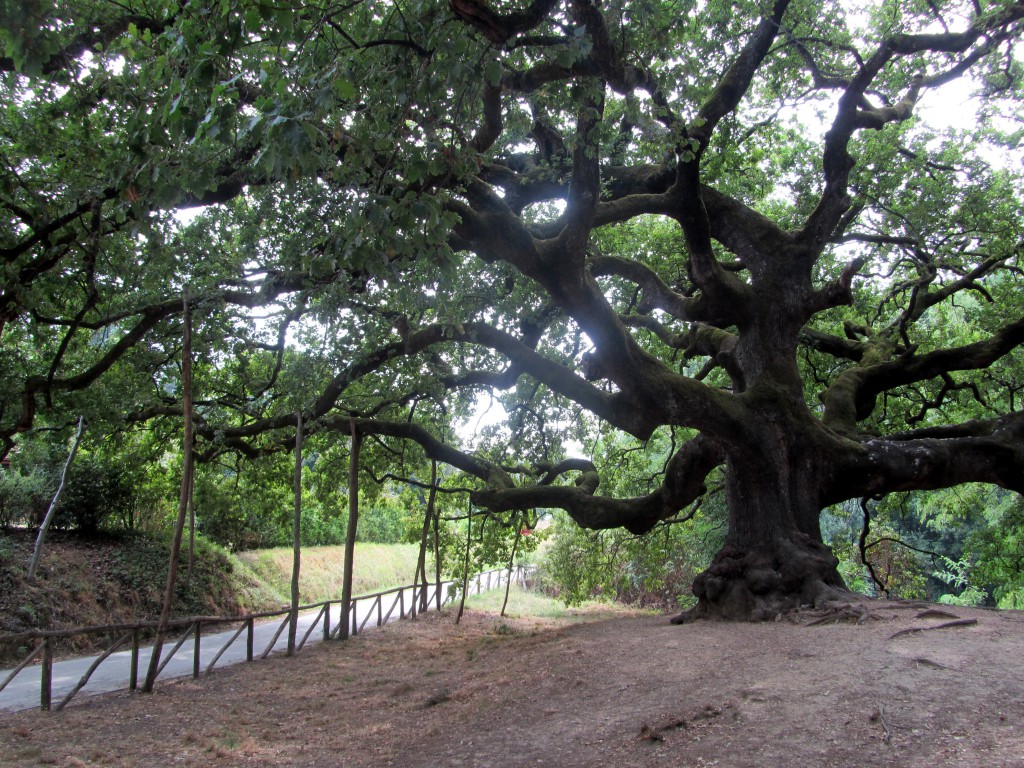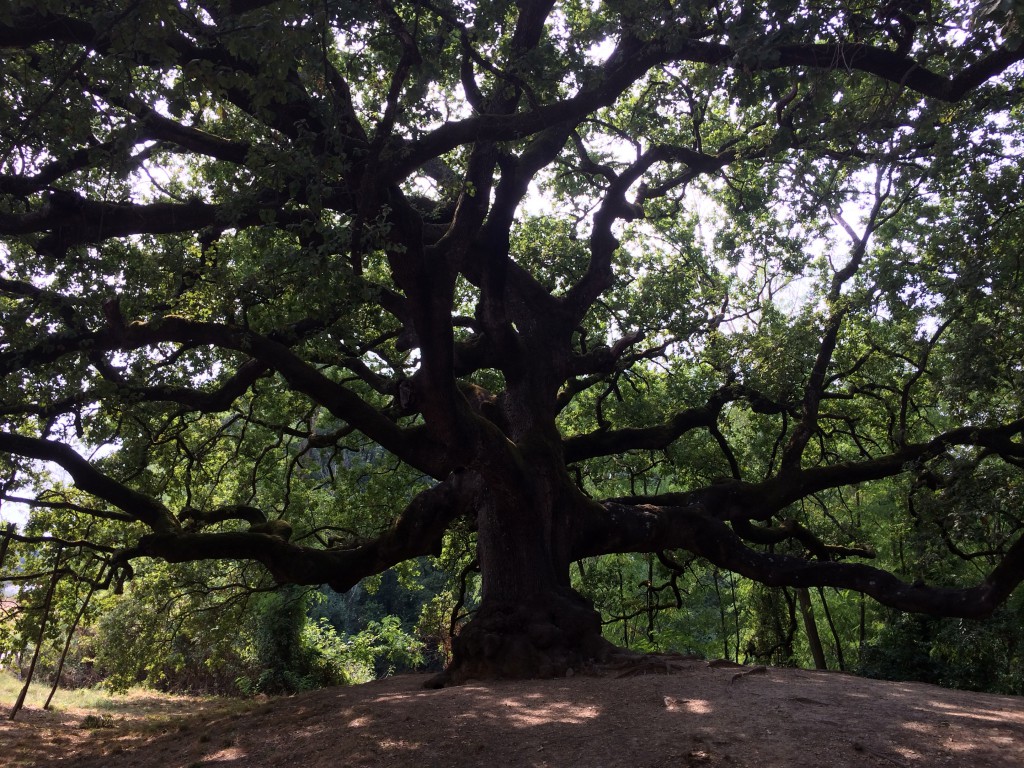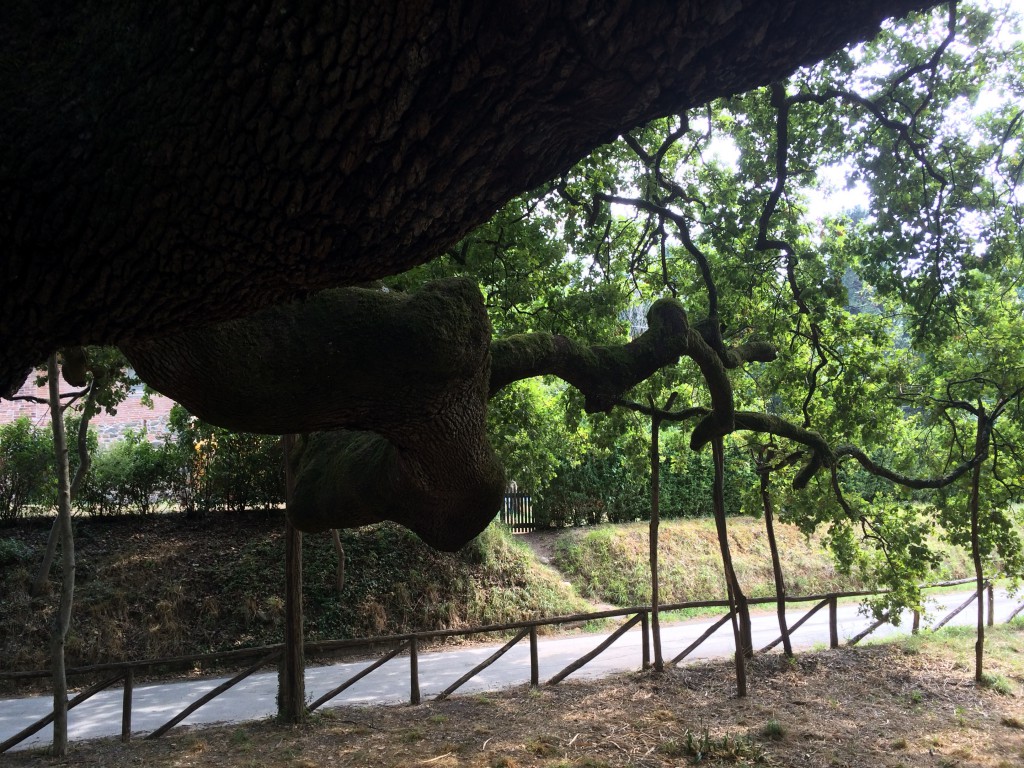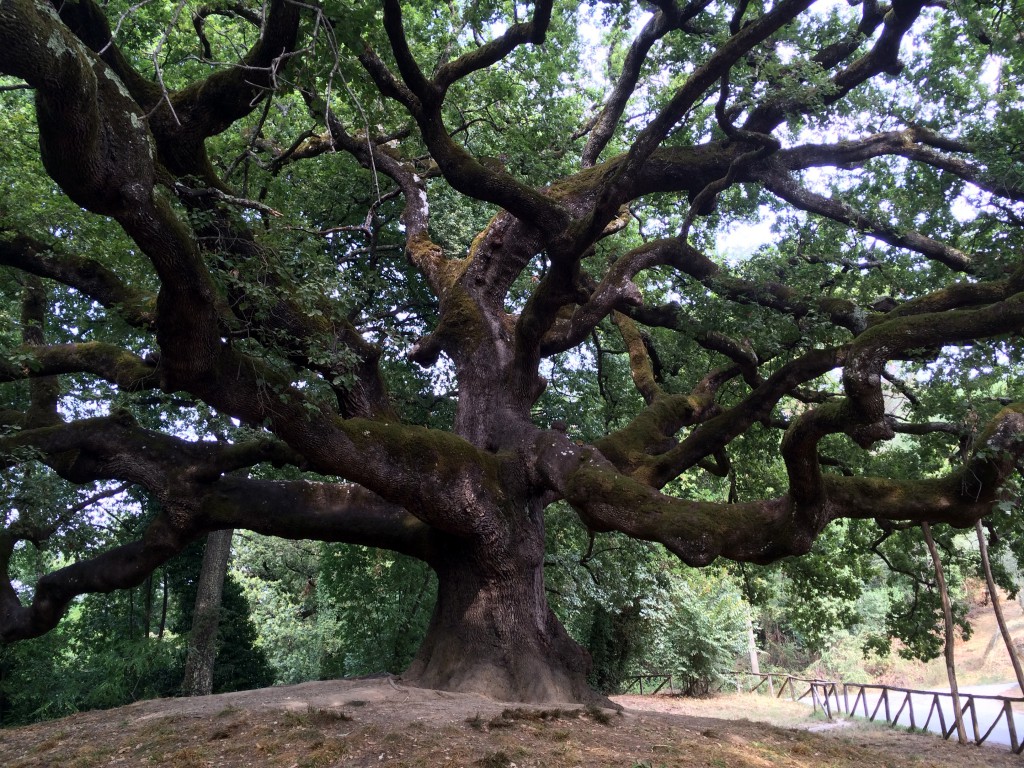 Esso scaturisce dalla terra e dei suoi rami raggiungono fuori per circondare il mondo
(It springs up from the earth and its branches reach out to encompass the world)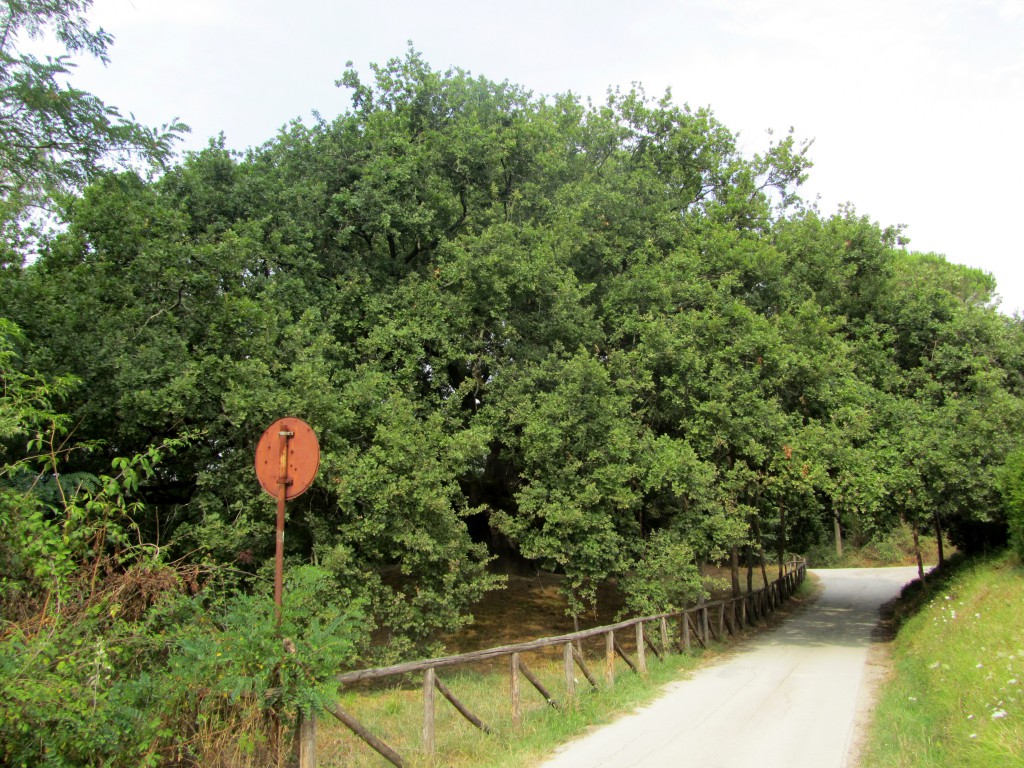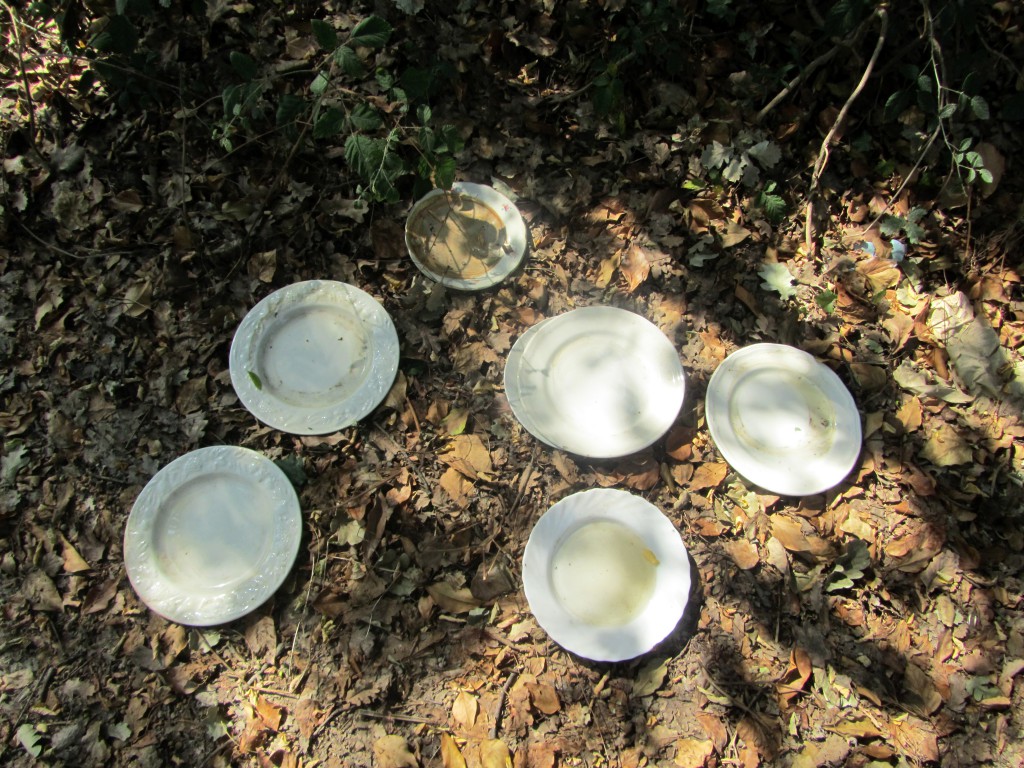 We returned to the car and found plates laid out beside the road.
They were not here when we parked. Was this a picnic or an offertory?
※
If you liked this then you might also enjoy a visit to another special tree – Rogolone.