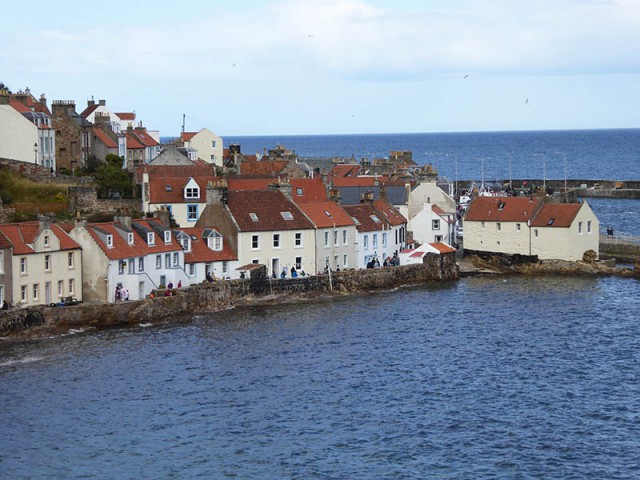 The Pittenweem Arts Festival has been happening for about 30 years. Every year the committee invites 5 artists to show their work in venues around the town of Pittenweem.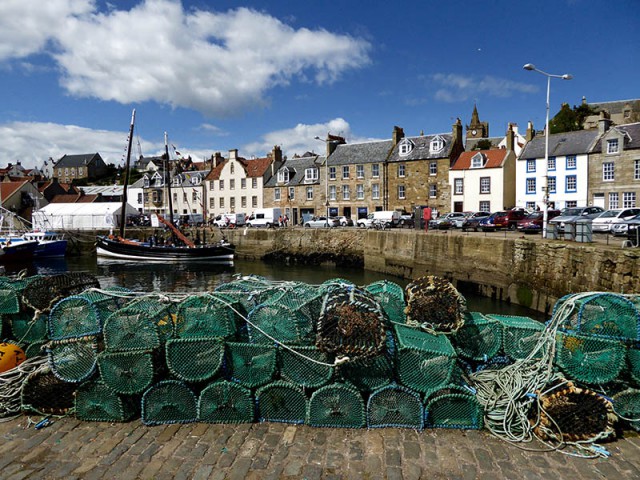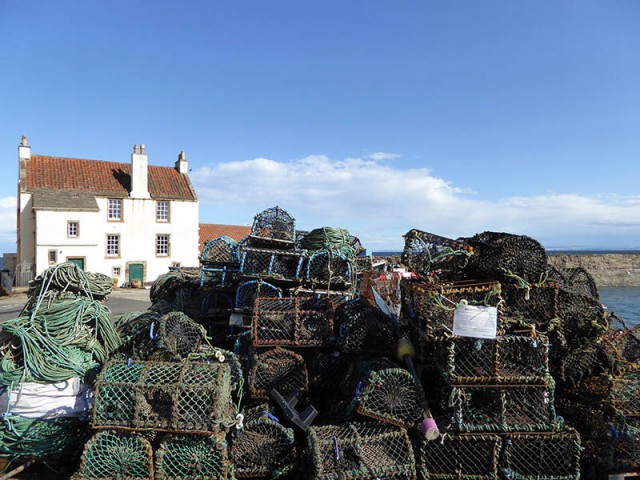 It's a working fishing village in East Neuk, close to St Andrews and about an hour north of Edinburgh.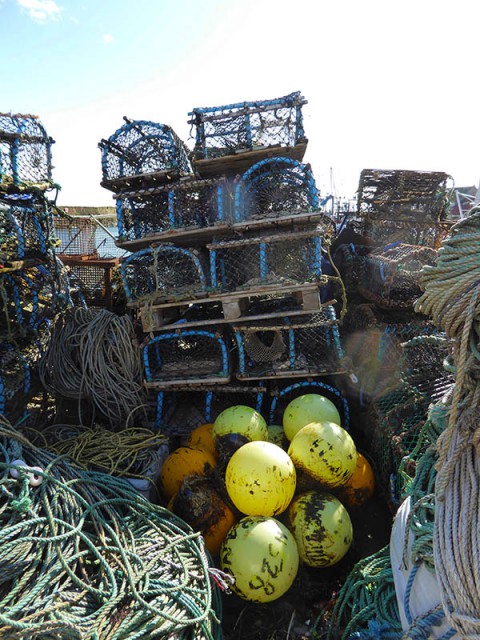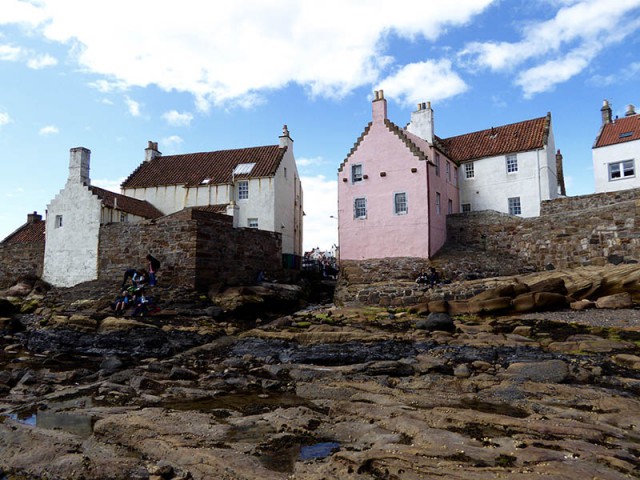 Art is shown all around the town in halls and houses.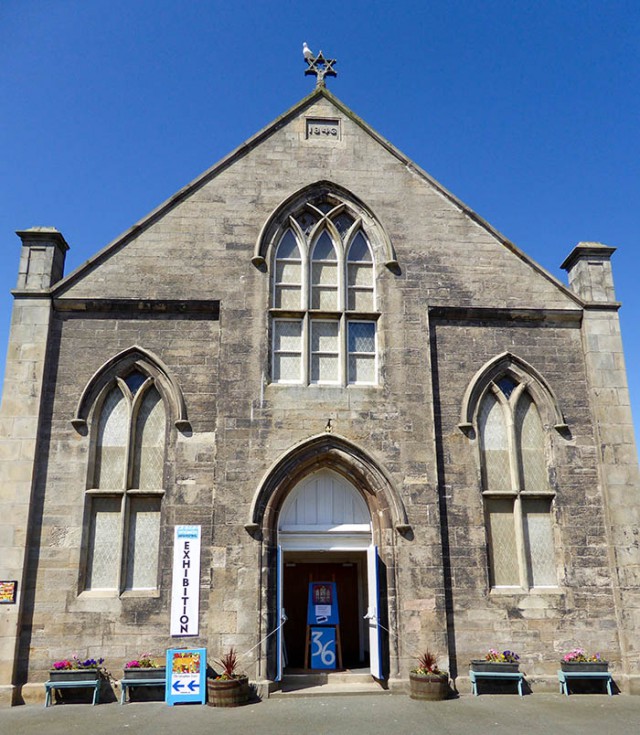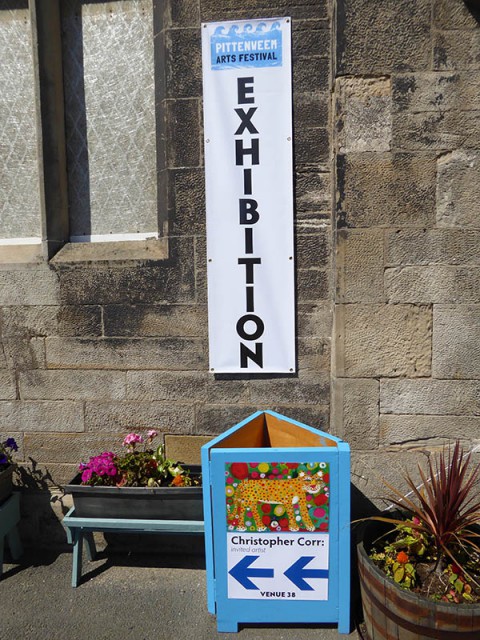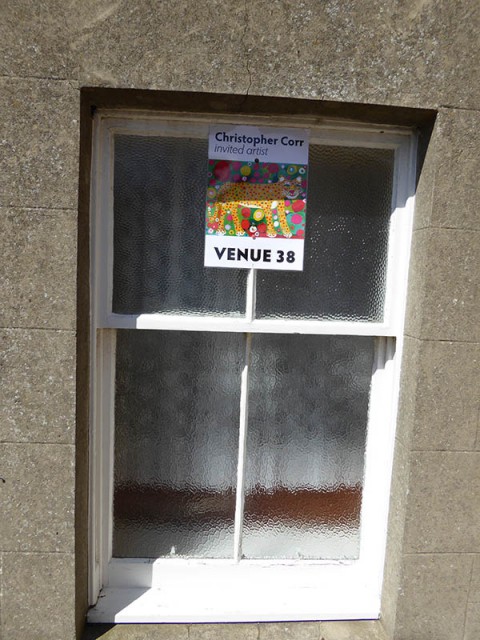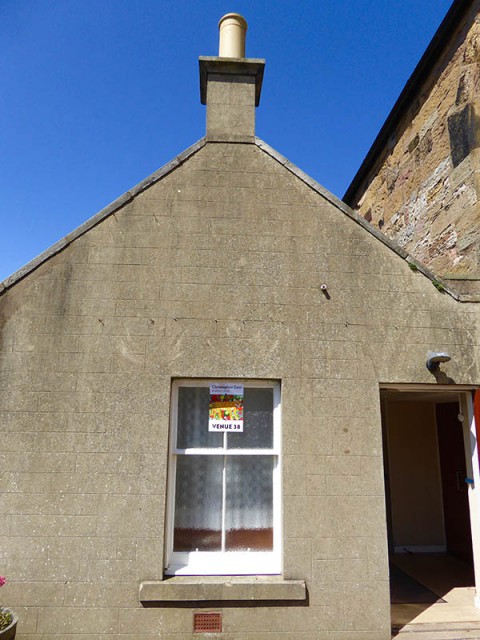 I was given the church hall for my display and my work was hung by Davey Sim, an artist and illustrator who runs his own gallery in Crail, a lobster fishing village a few miles along the coast.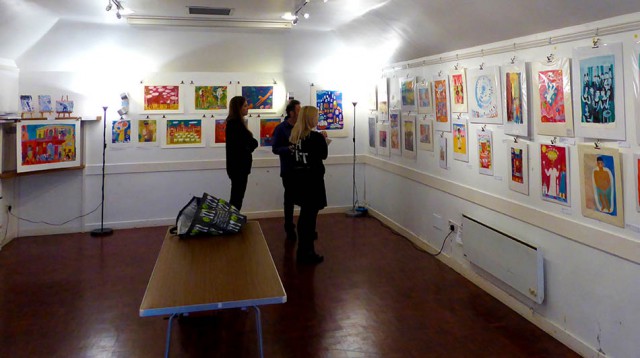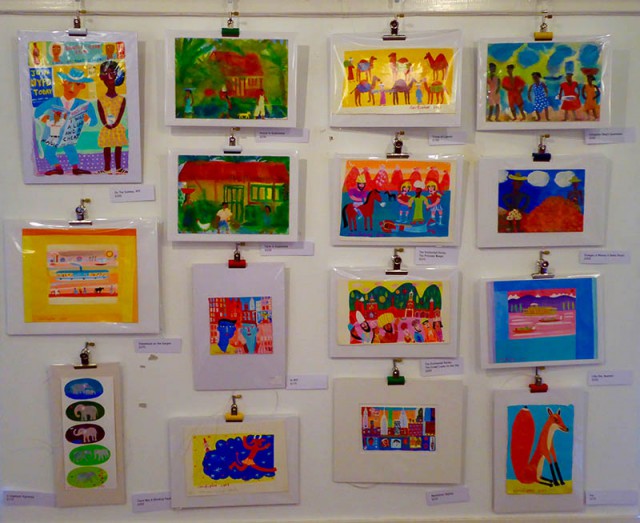 In my show I'm exhibiting a selection of paintings from my travels. I gave a talk last Saturday about my work in the church hall and then I went and explored the town and its many and varied art shows.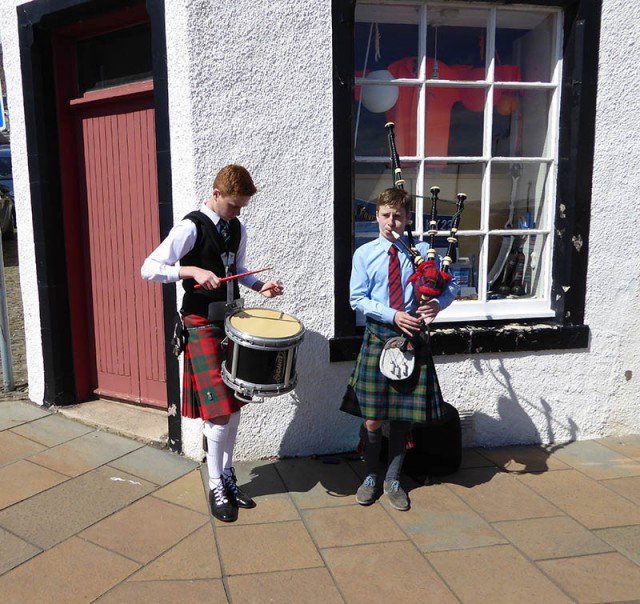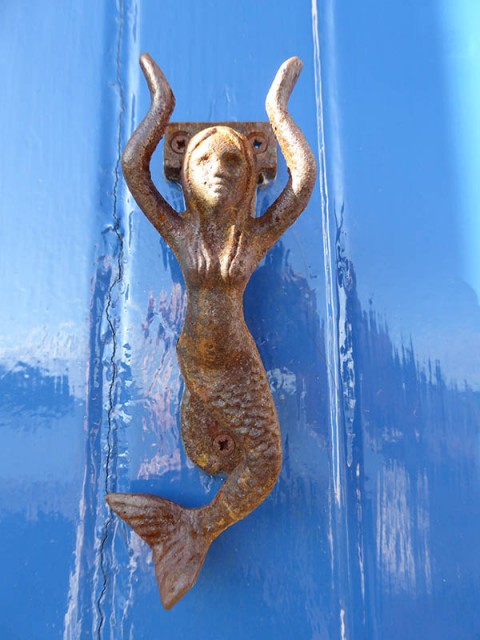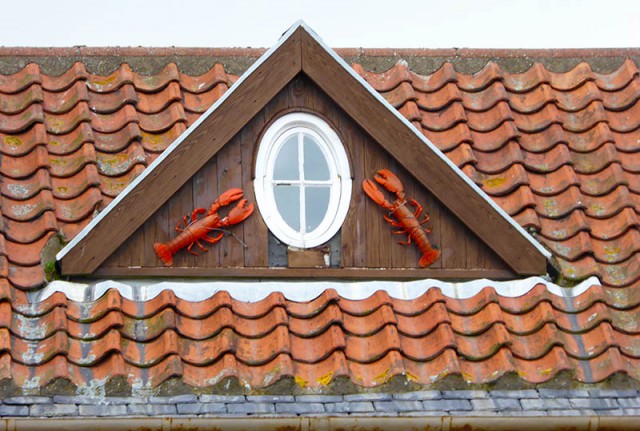 There used to be a trading link with Holland and the Dutch ships used red clay roof tiles as ballast and these can be seen around the coastal villages. They mix them with grey slates in a most unusual way. The houses have a Baltic style gable too.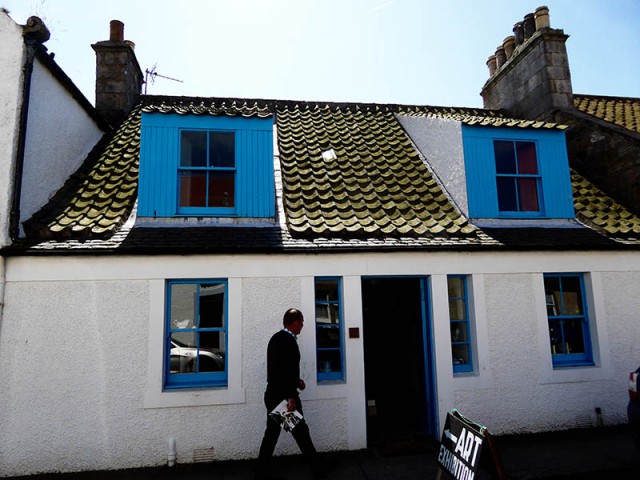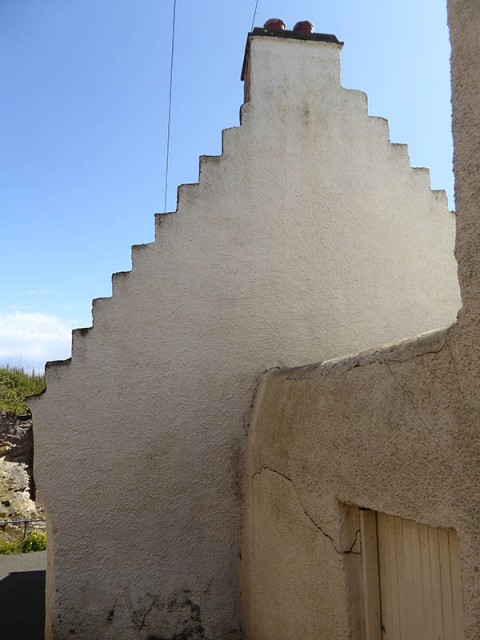 It is a beautiful part of Scotland and full of surprises and lots of culture. I'm looking forward to returning. The festival closes on Sunday 9th August. www.pittenweemartsfestival.co.uk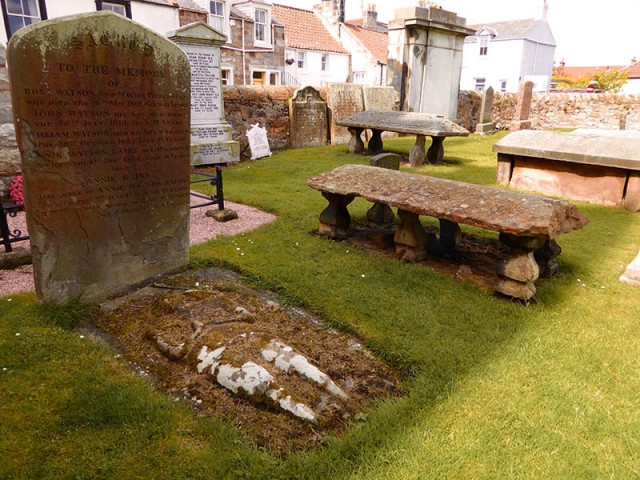 Christopher Corr / The Rowley Gallery