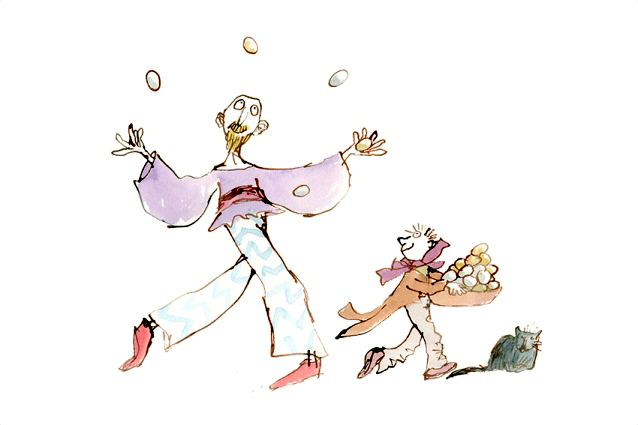 A selection of pictures from the exhibition Quentin Blake: The Hospital Drawings at the Nightingale Project until 31 March 2016, to celebrate ten years of Sir Quentin Blake creating art for hospitals.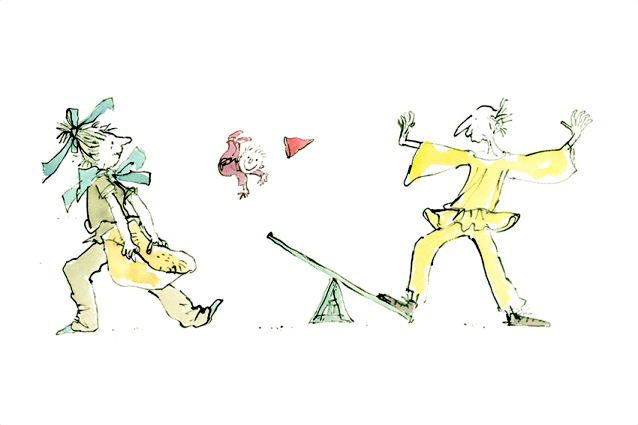 Originally inspired by the possibility of creating images for an older people's care home in Circus Road, in 2008 Quentin set about making a series of drawings on the theme of circus performers. As it turned out, these pictures were hung at Ellington Ward, the older people's mental health ward at Northwick Park Hospital, Harrow.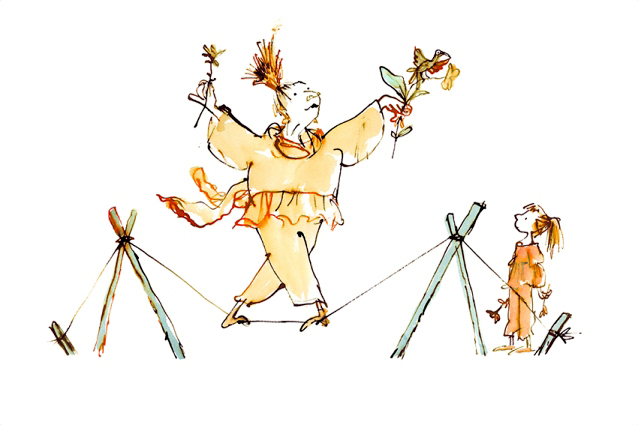 Quentin took inspiration from the idea that as we grow older we have well practised skills that may still be fluent and functioning – though we may express our talents on a reduced scale. The lady tightrope walker is now balancing just a foot or two from the ground, and the fire-eater has a nervous-looking assistant at the ready with a bucket of water. In these images Quentin celebrates the durability of unique talents and invites us to enjoy the undiminished enthusiasm of these performers.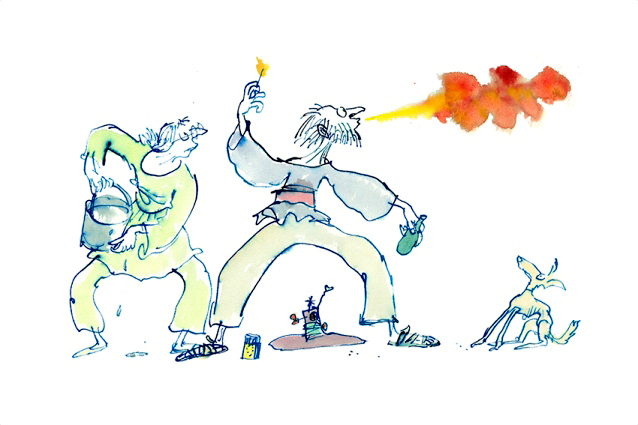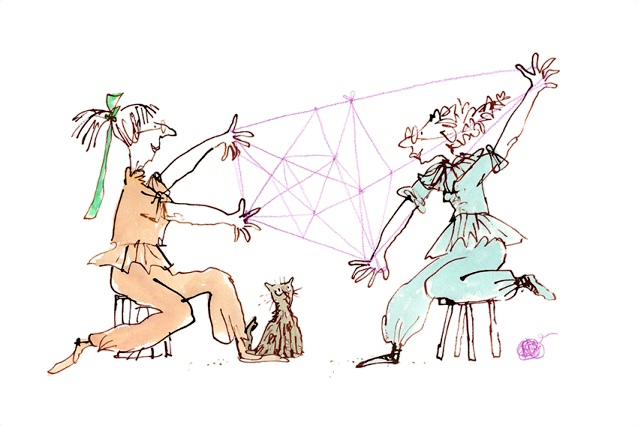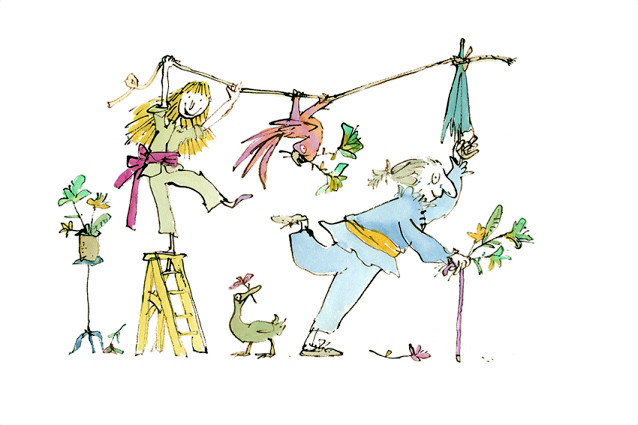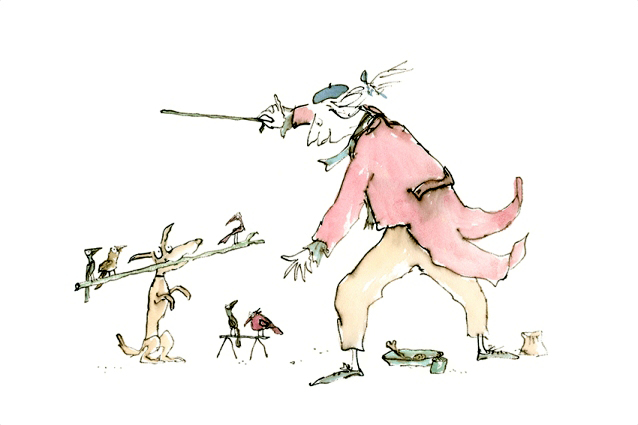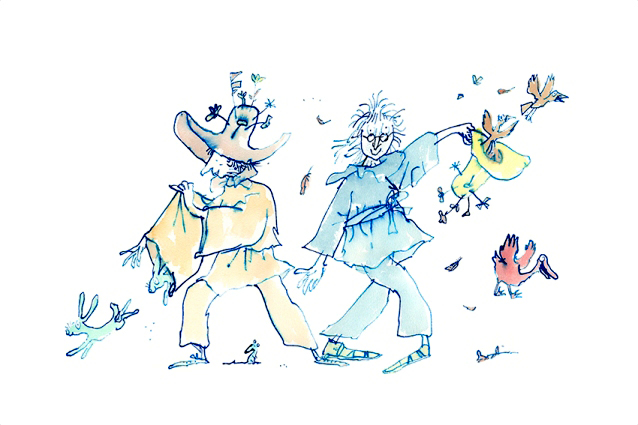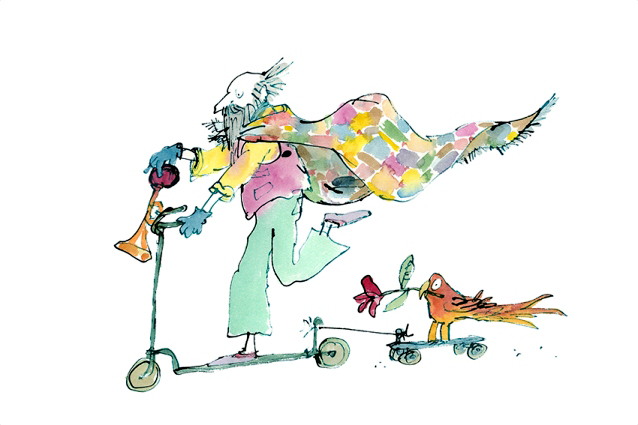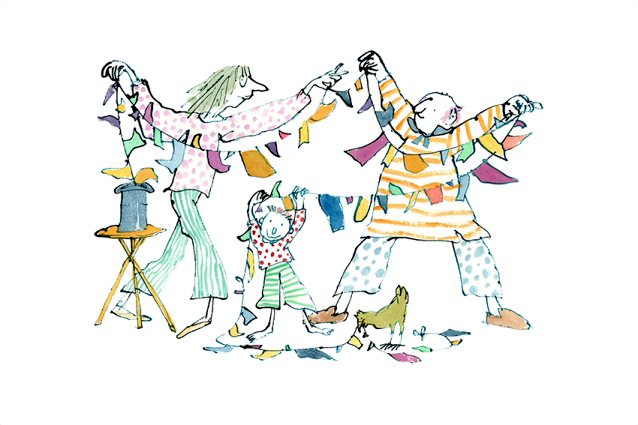 The images are available as artist's prints, signed by Sir Quentin, with proceeds supporting the work of The Nightingale Project in brightening up hospitals through the arts. The full set is visible at Quentin Blake: Our Friends In The Circus. For further details please visit www.nightingaleproject.org.
A unique screenprint by Quentin Blake is also available here.