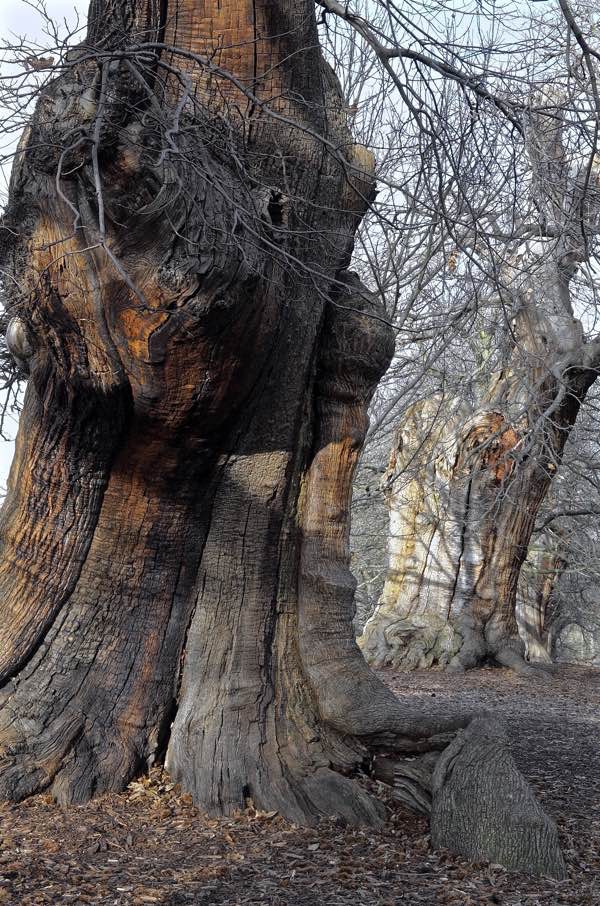 On the day my cat died last summer, I went for a walk in Greenwich Park to seek consolation and was uplifted to encounter the awe-inspiring host of ancient trees there. I promised myself I would return in the depths of winter to photograph these magnificent specimens on a clear day when they were bare of leaves. So that was what I did last week, braving the bitter wind and the plunging temperatures for an afternoon with my camera.
In the early 1660′s, Charles II commissioned Le Notre, gardener to Louis XIV, to design the layout of the landscape and the impressive avenues of sweet chestnuts remain, many now approaching four hundred years old. These ancient trees confront you, rising up in the winter sunlight to cast long shadows over the grass and dominating the lonely park with their powerful gnarly presences worthy of paintings by Arthur Rackham.
I have always been in thrall to the fairy tale allure cast by old trees. As a small child, I drew trees continuously once I discovered how easy they were to conjure into life upon paper, following the sinuous lines where I pleased. This delight persists and, even now, I cannot look at these venerable sweet chestnuts in Greenwich without seeing them in motion, as if my photographs captured frozen moments in their swirling dance.
Throughout my childhood, I delighted to climb trees, taking advantage of the facility of my lanky limbs and proximity of large specimens where I could ascend among the leafy boughs and spend an afternoon reading in seclusion, released from the the quotidian world into an arena of magic and possibility. Since the life span of great trees surpasses that of humans, they remind us of the time that passed before we were born and reassure us that the world will continue to exist when we are gone.
Secreted in a dell in the heart of the park, lies the Queen Elizabeth Oak, planted in the twelfth century. Legend has it, Henry VIII danced with Anne Boleyn beneath its branches and later their daughter, Elizabeth I, picnicked in its shade when this was a hunting ground for the royal palace at Greenwich. After flourishing for eight hundred years, the old oak died in the nineteenth century and then fell over a century later, in 1991, but still survives within a protective enclosure of iron railing for visitors to wonder at.
If any readers seek an excuse to venture out for a bracing walk in the frost, I recommend a pilgrimage to pay homage to the old trees in Greenwich Park. They are witnesses to centuries of history and offer a necessary corrective to restore a sense of proportion and hope in these strange times.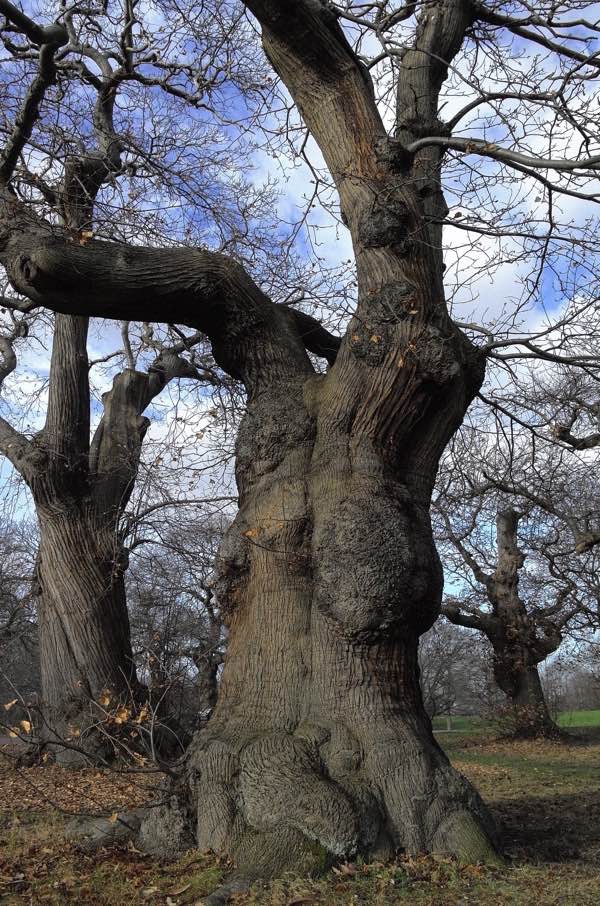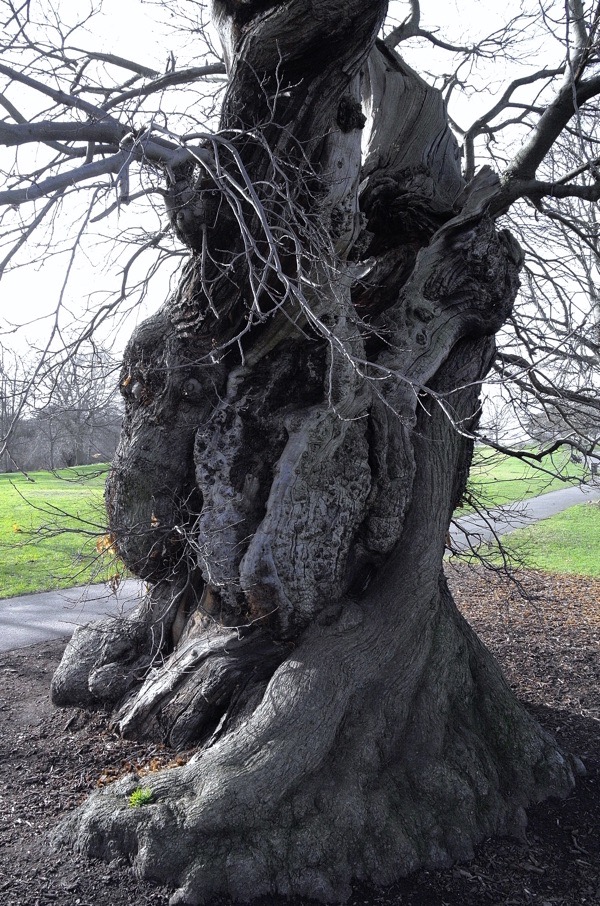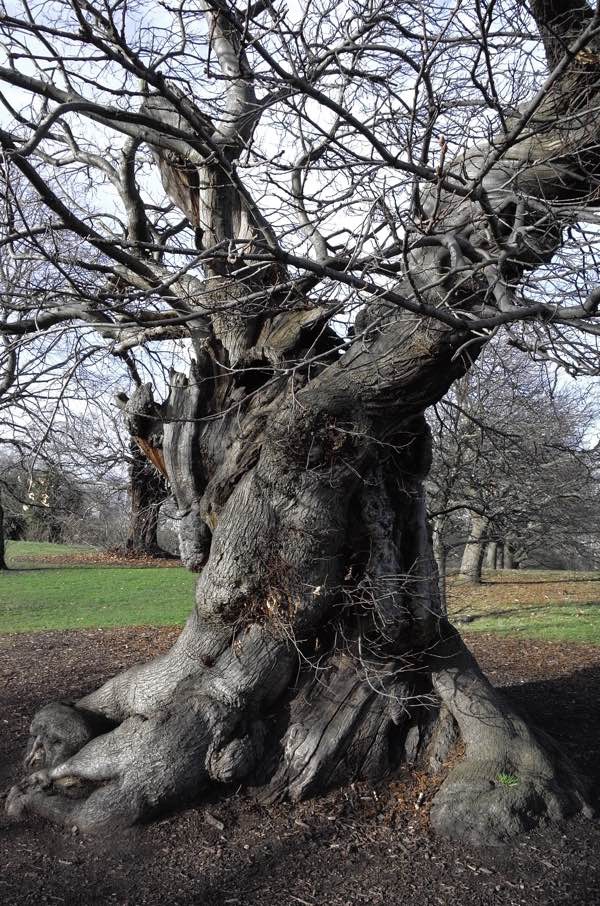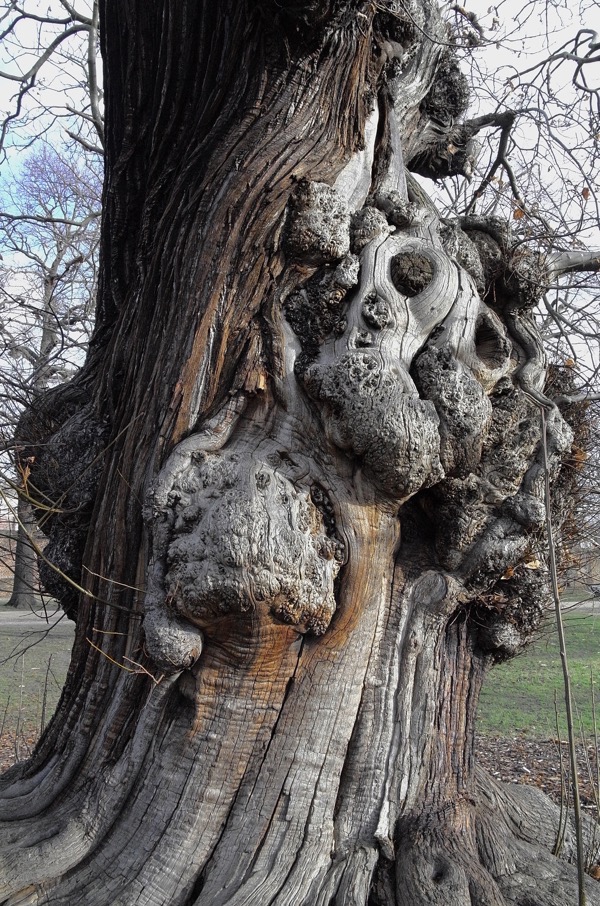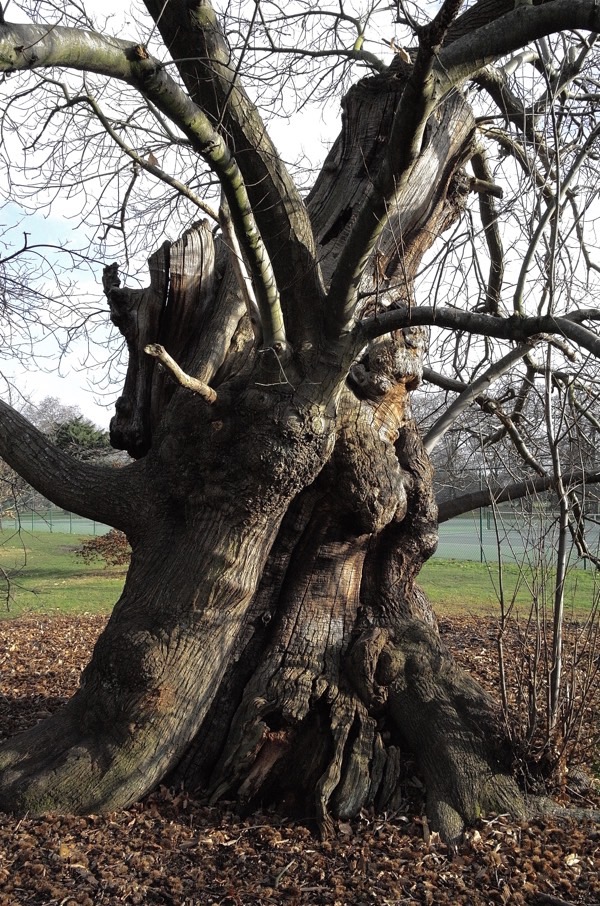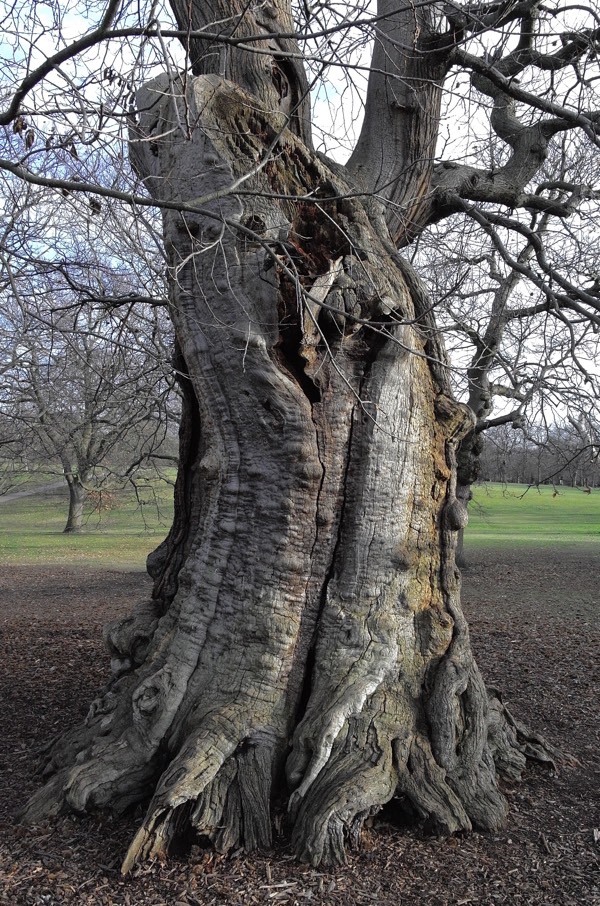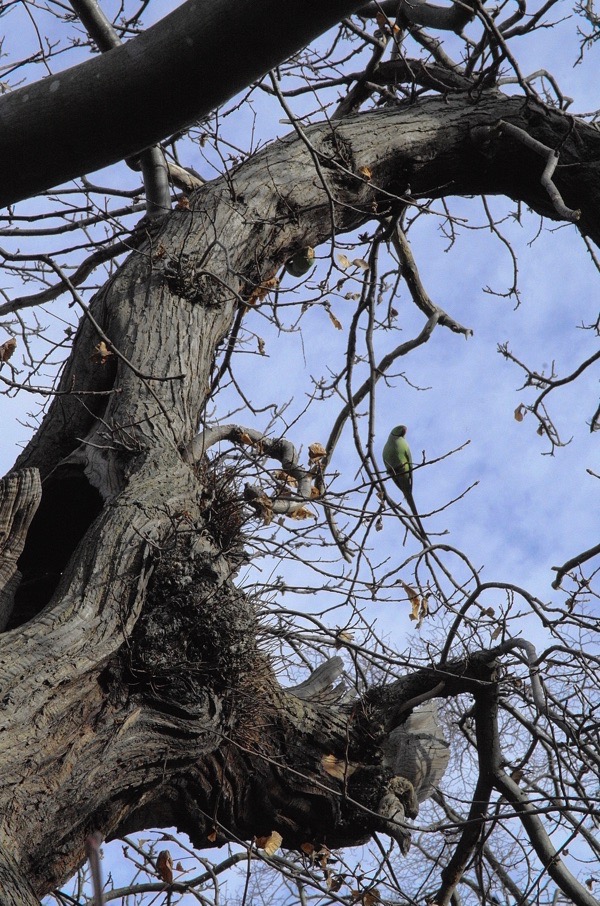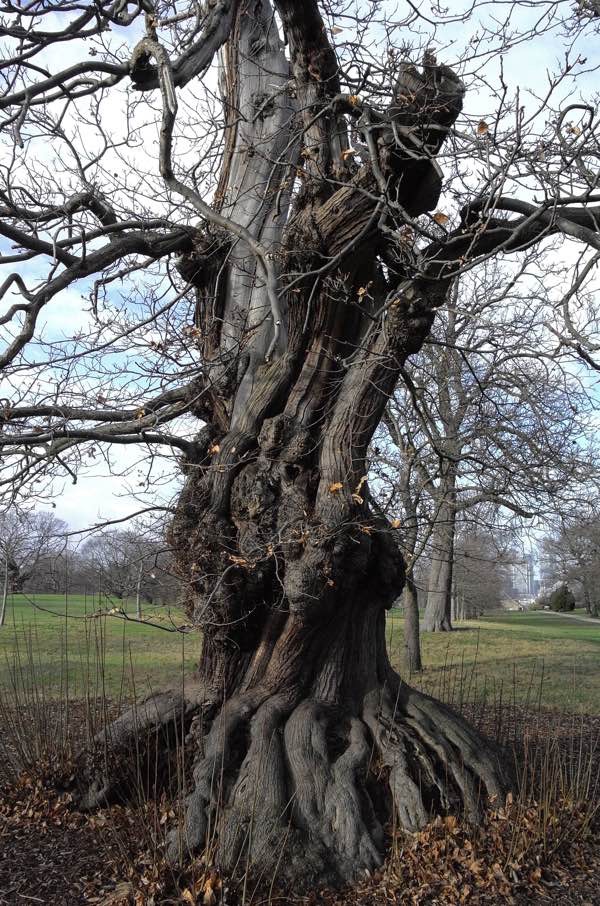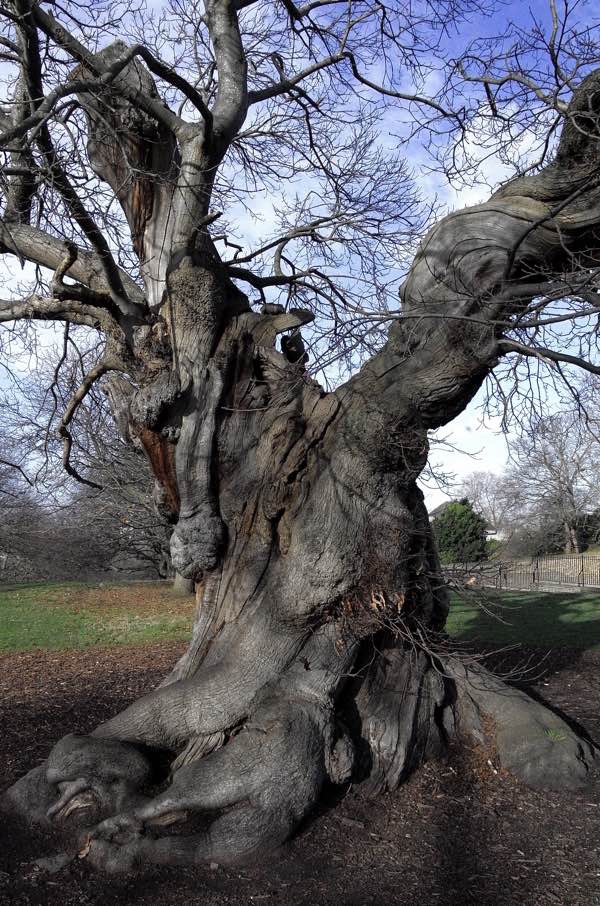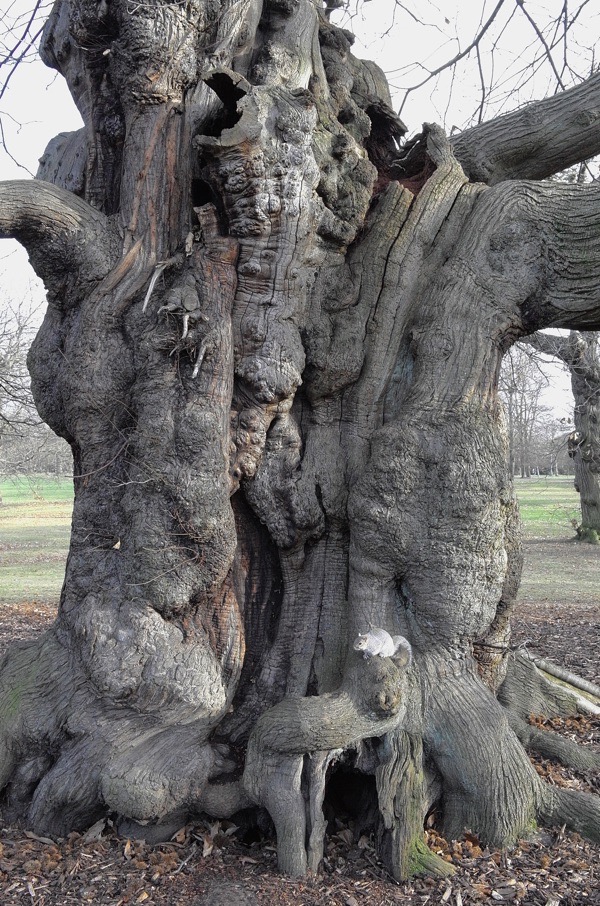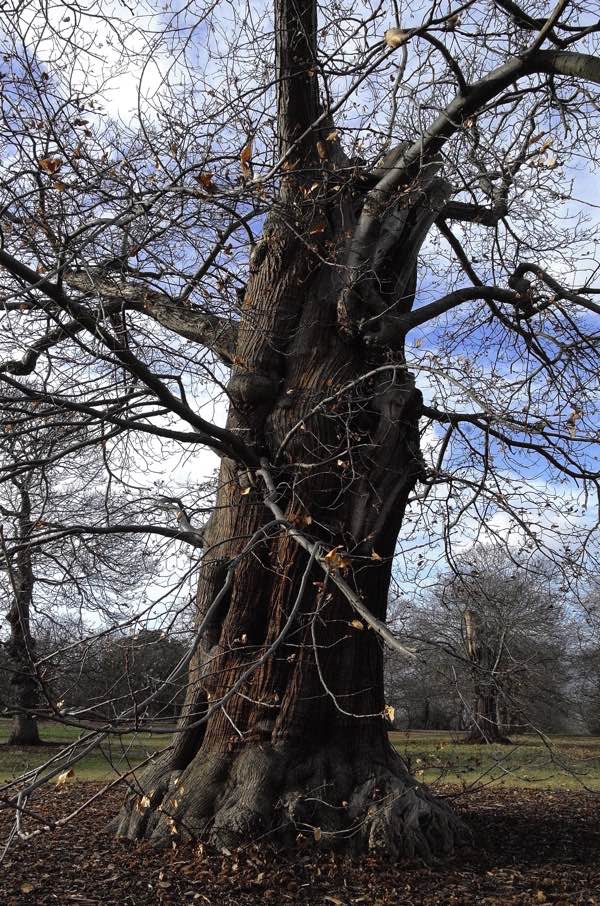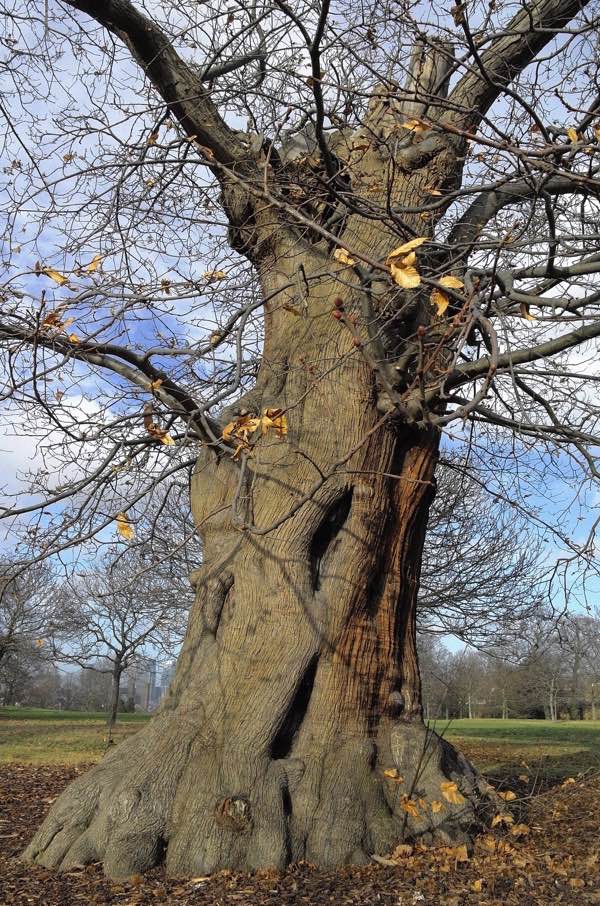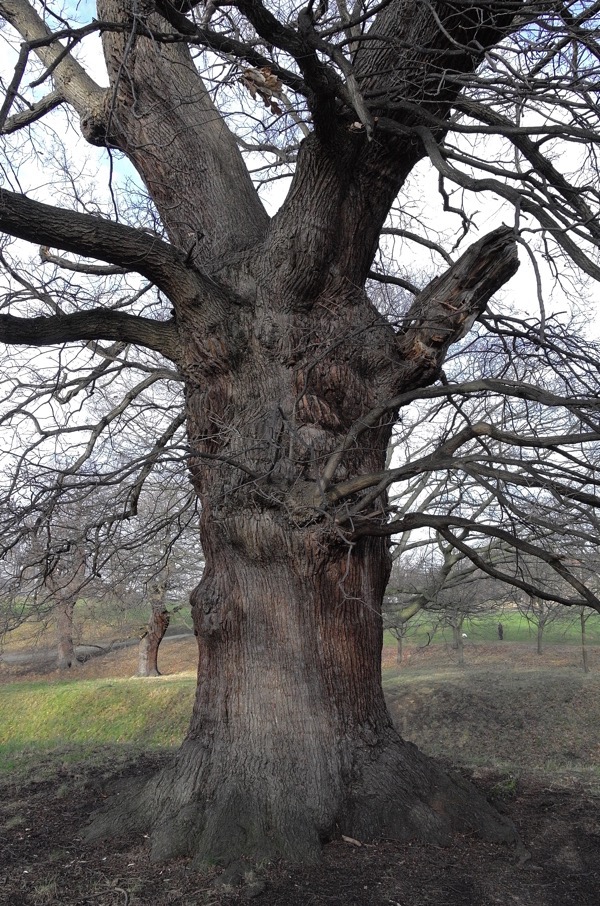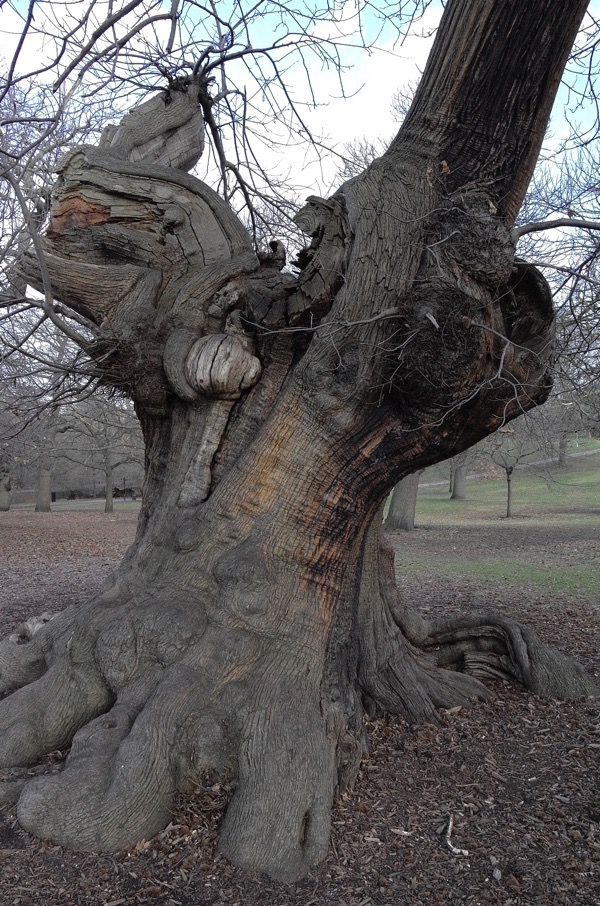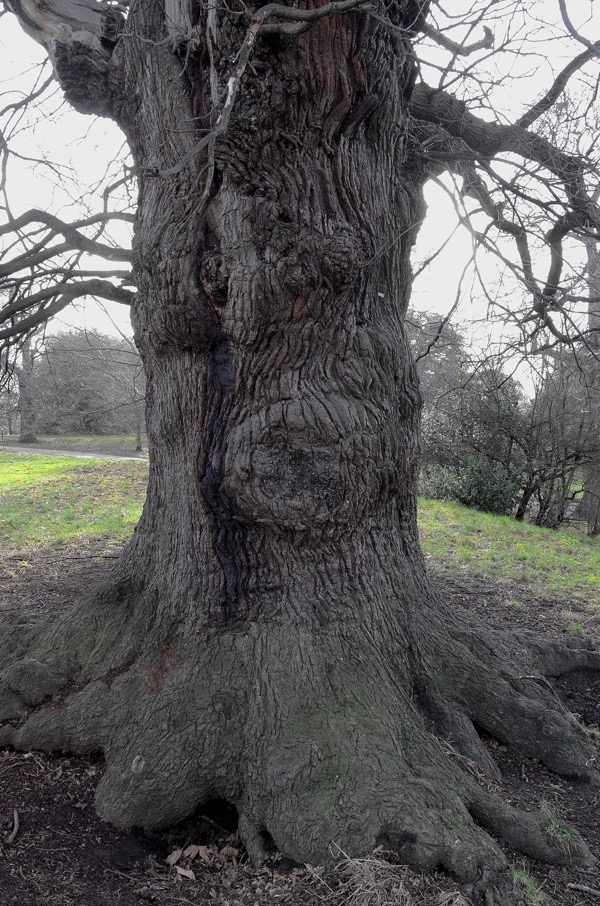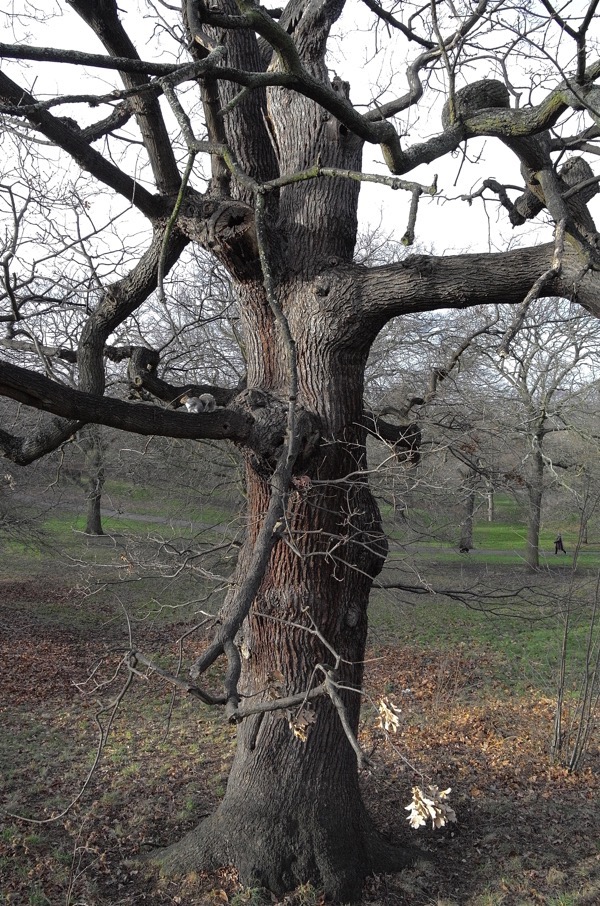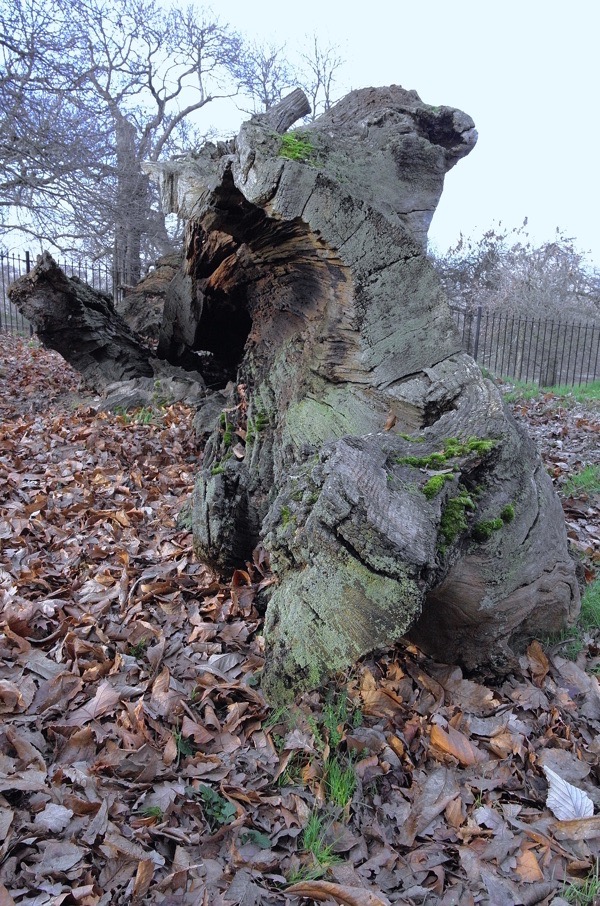 Queen Elizabeth's Oak dating from the twelfth century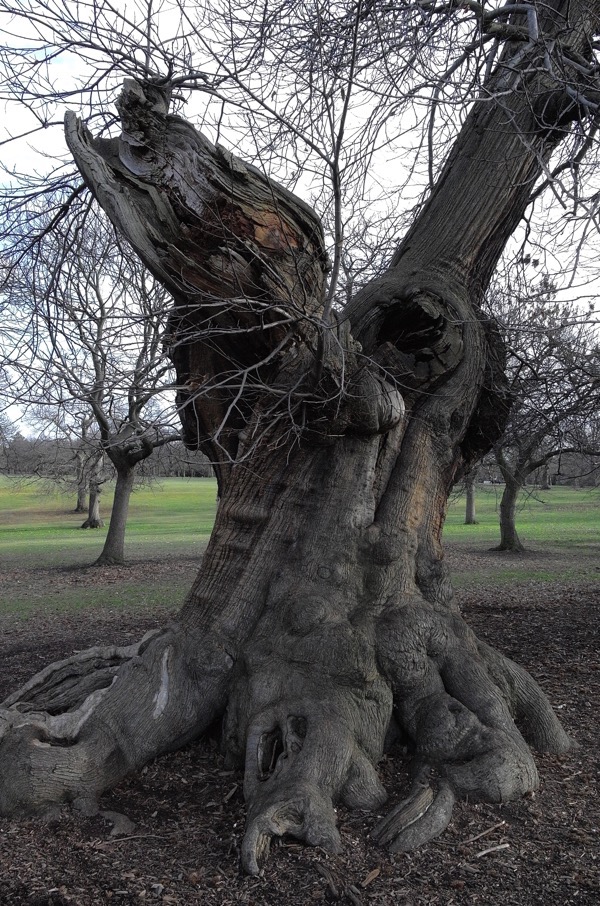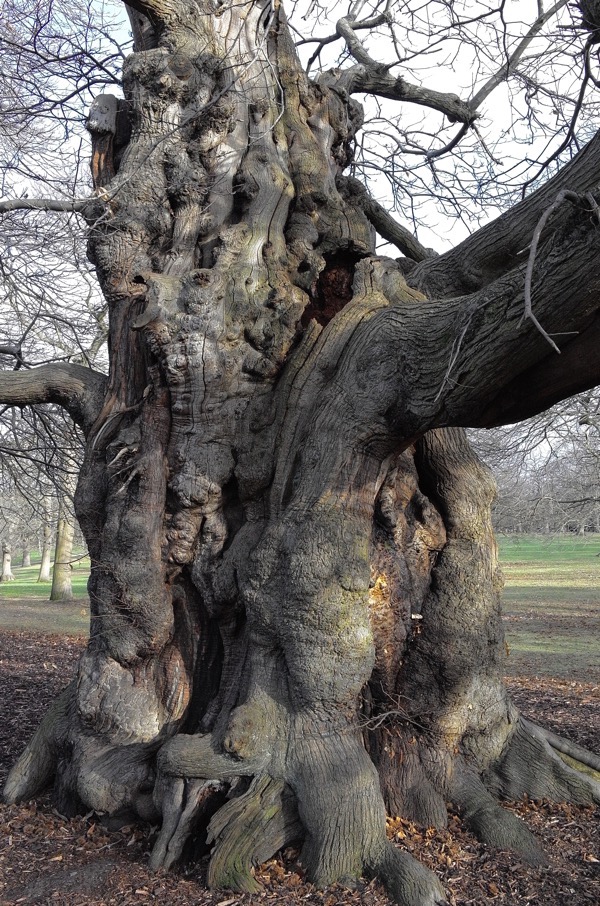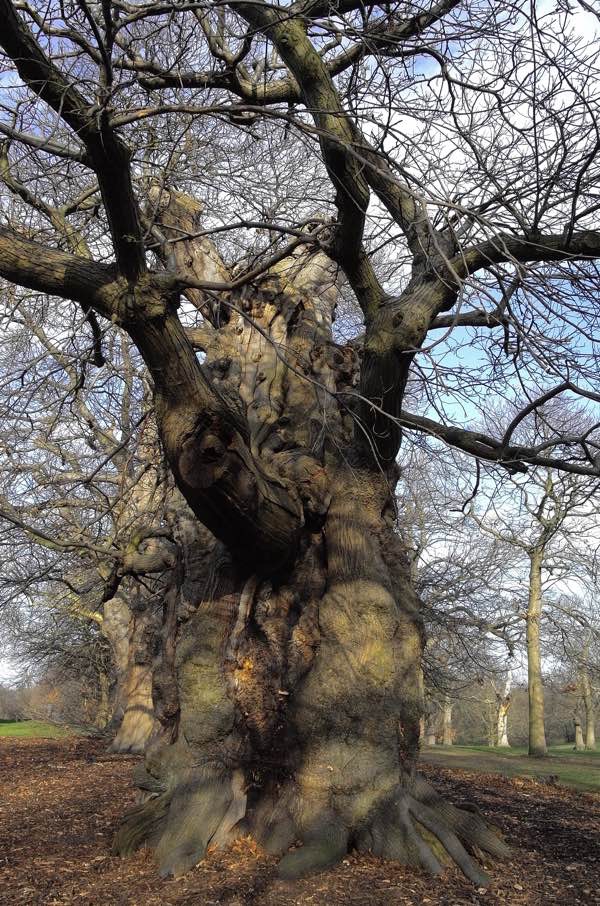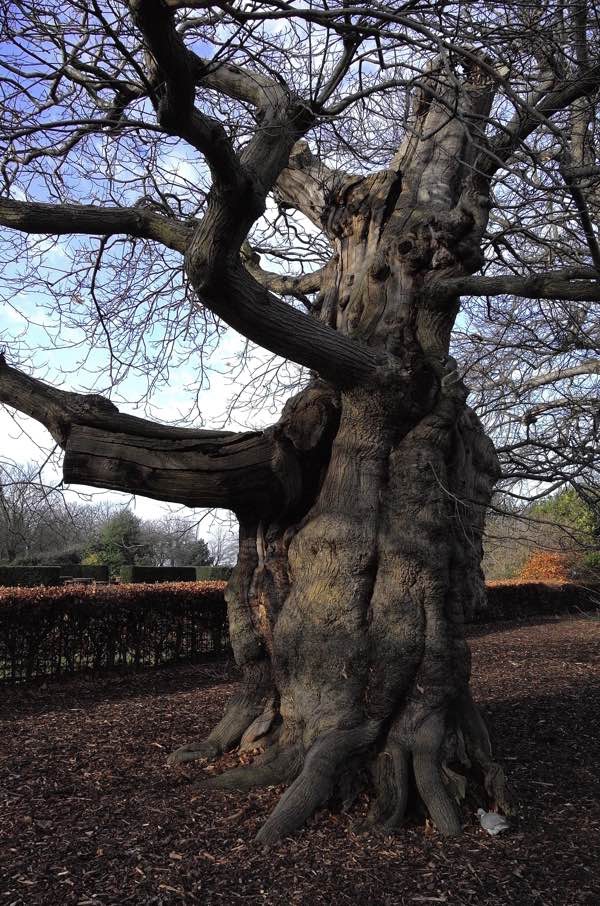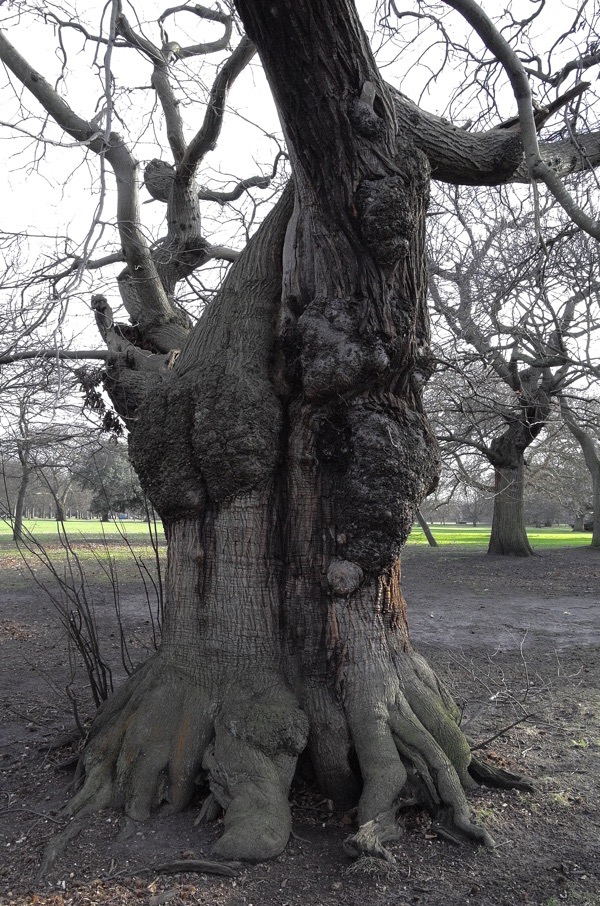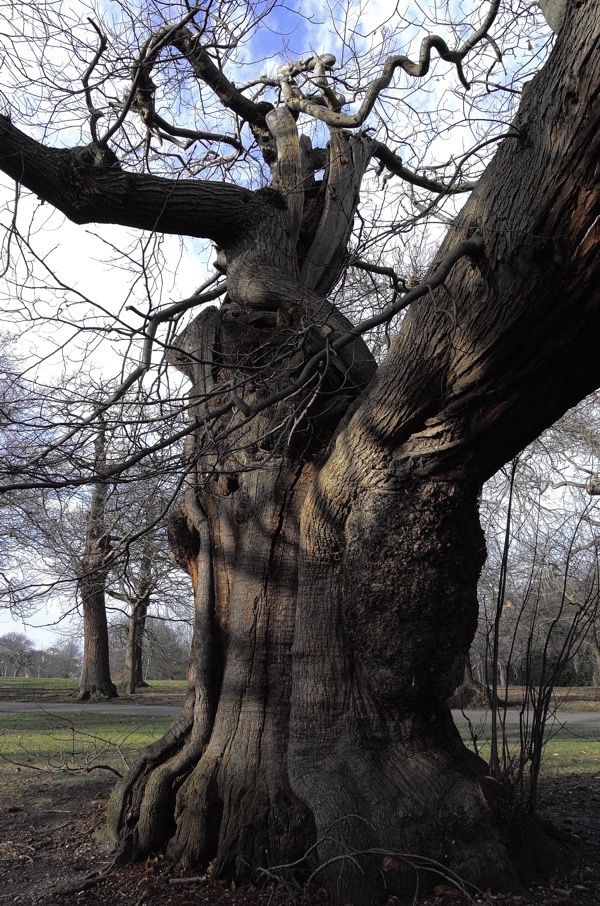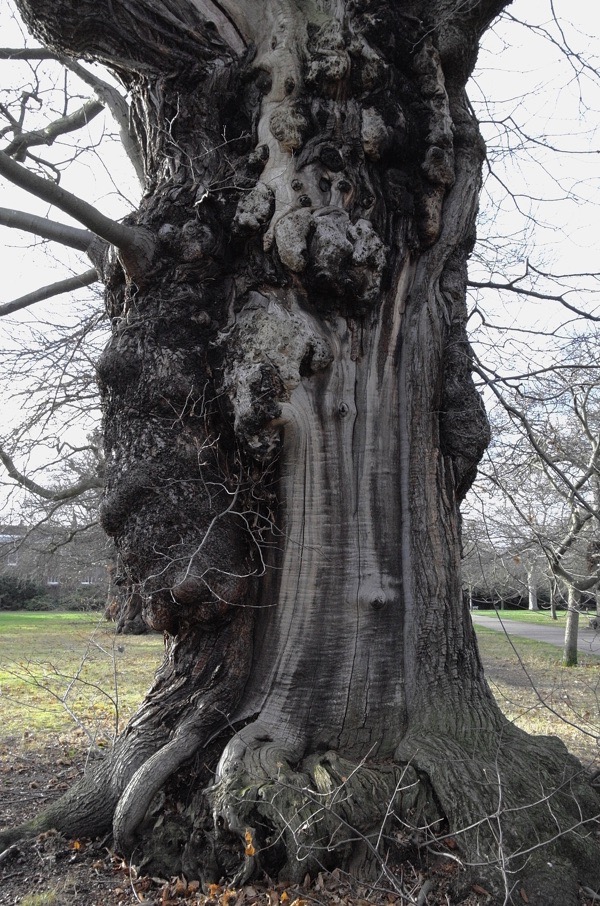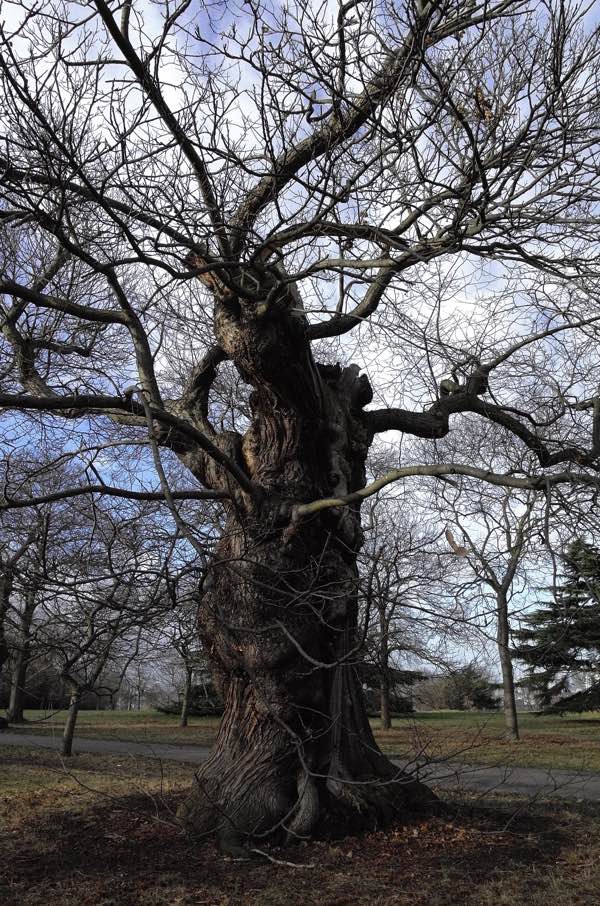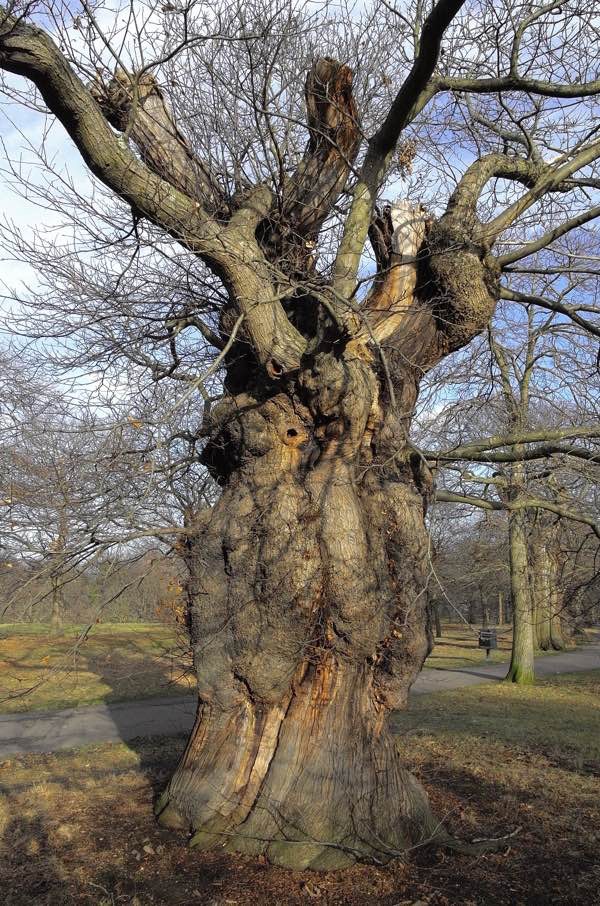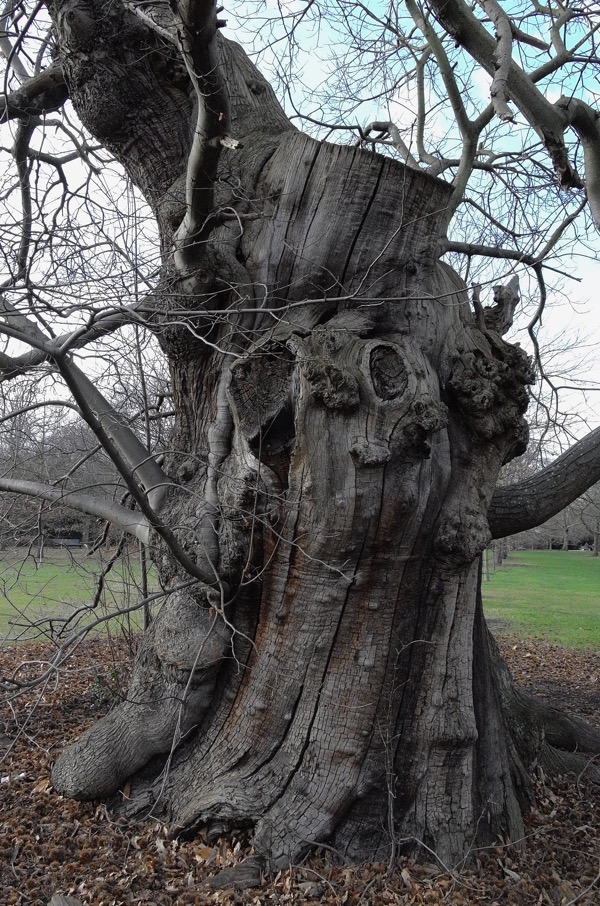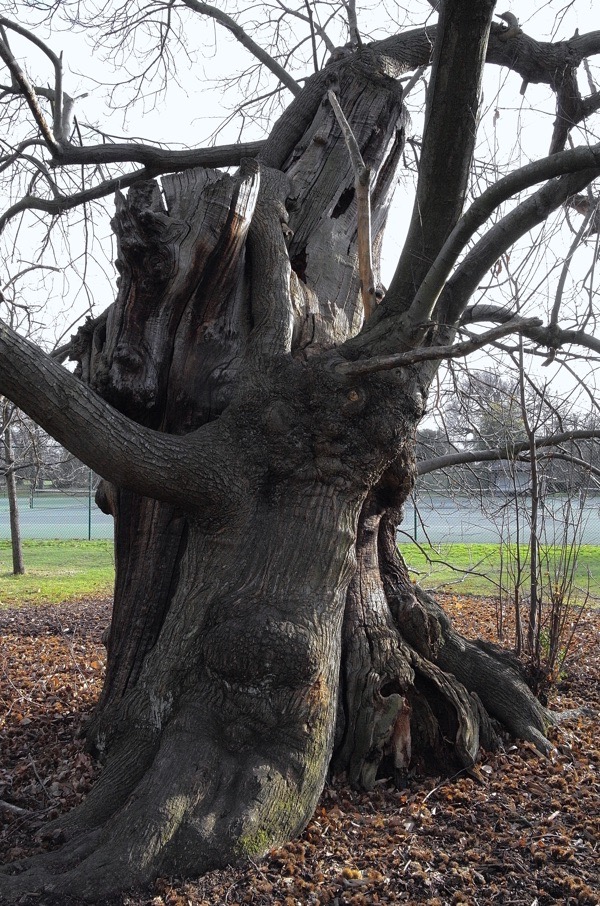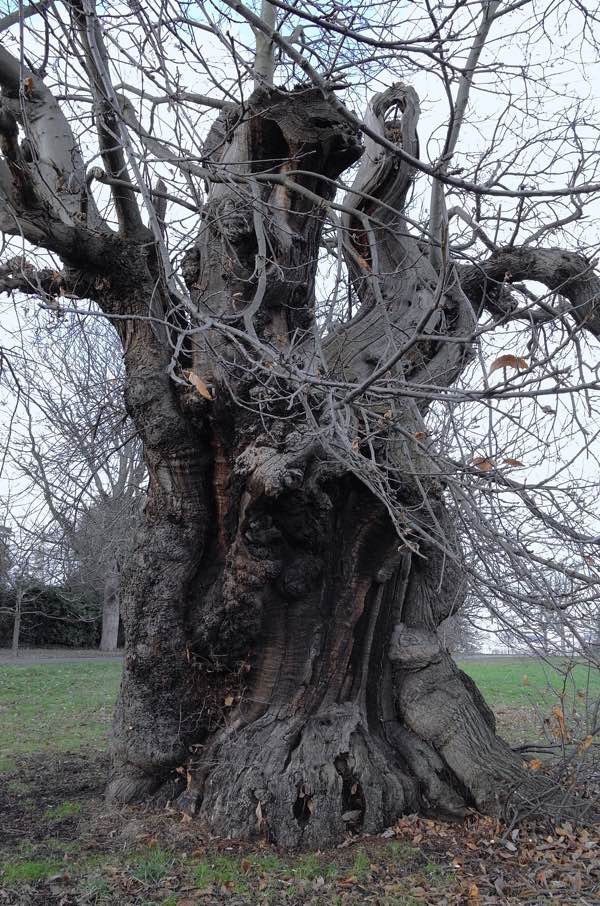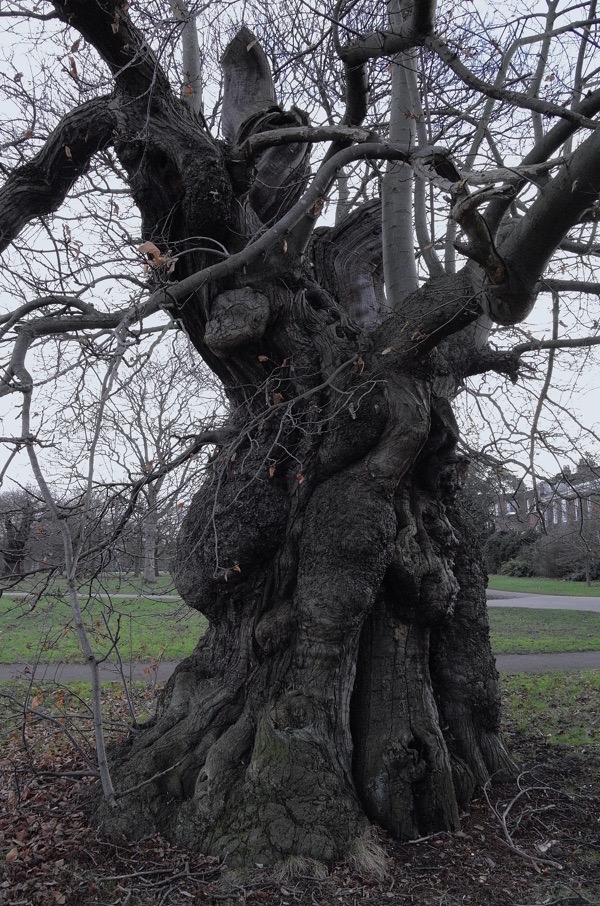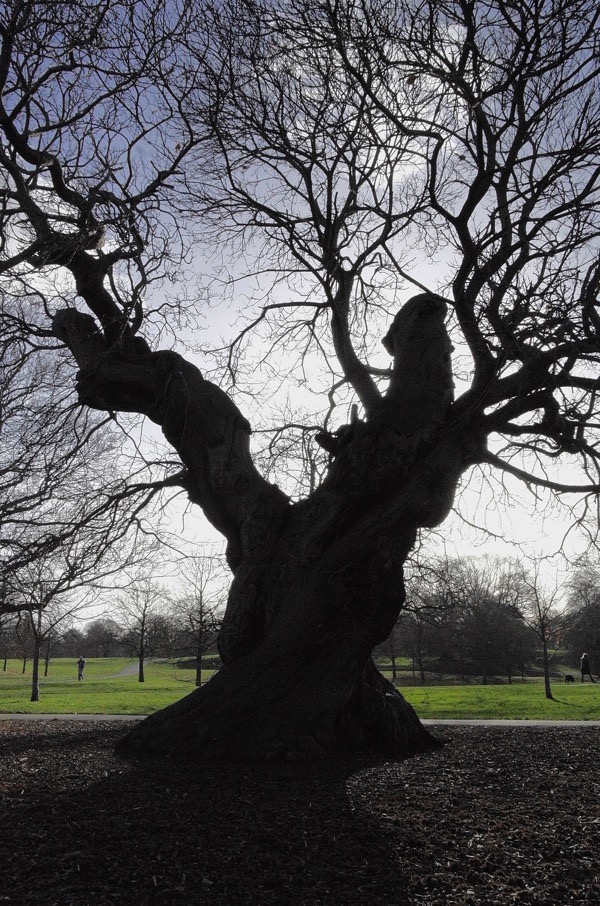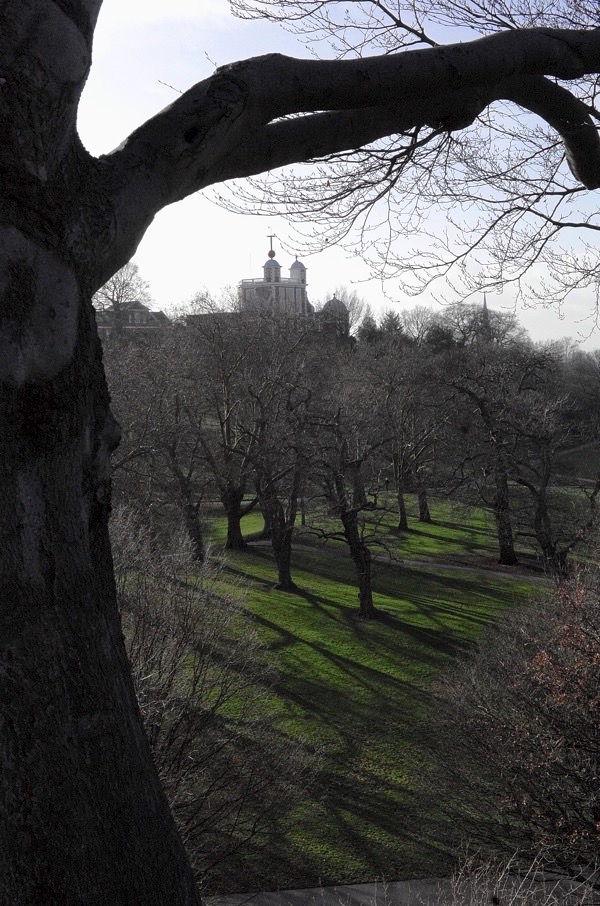 ※
This post first appeared on Spitalfields Life.
We are grateful to the Gentle Author for allowing us share it here.