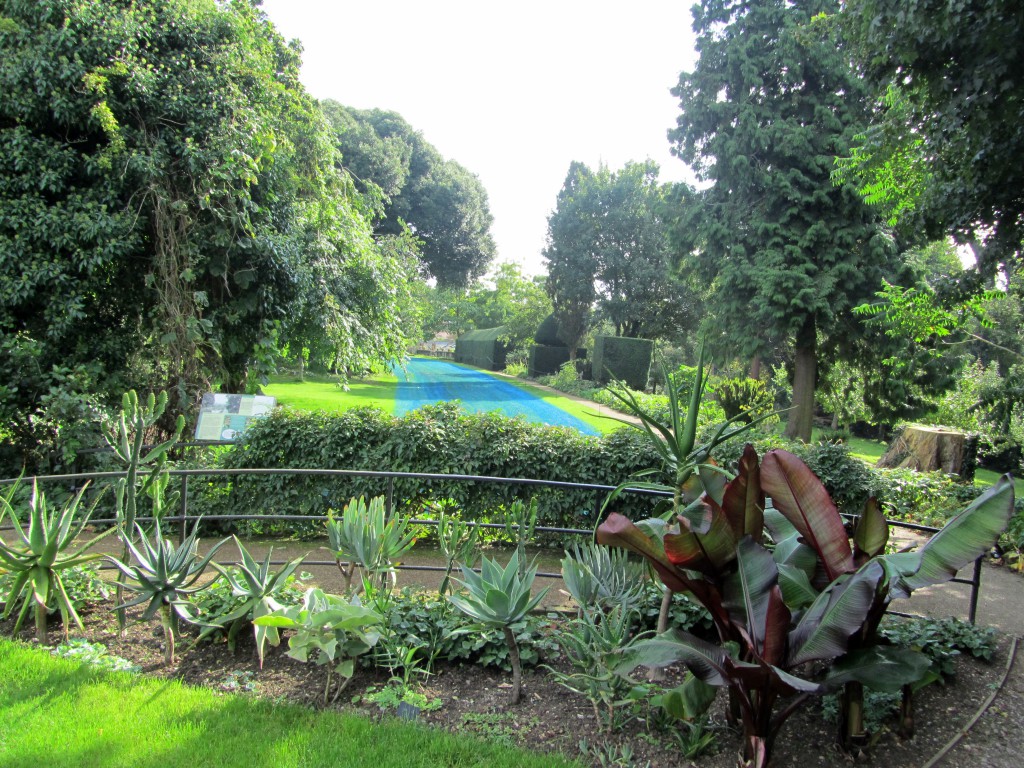 Myddleton House was named after Hugh Myddleton who built the New River, an aqueduct carrying fresh water into London. Over the years its course has changed but originally in 1613 it flowed through here, beneath these iron railings marking an earlier bridge.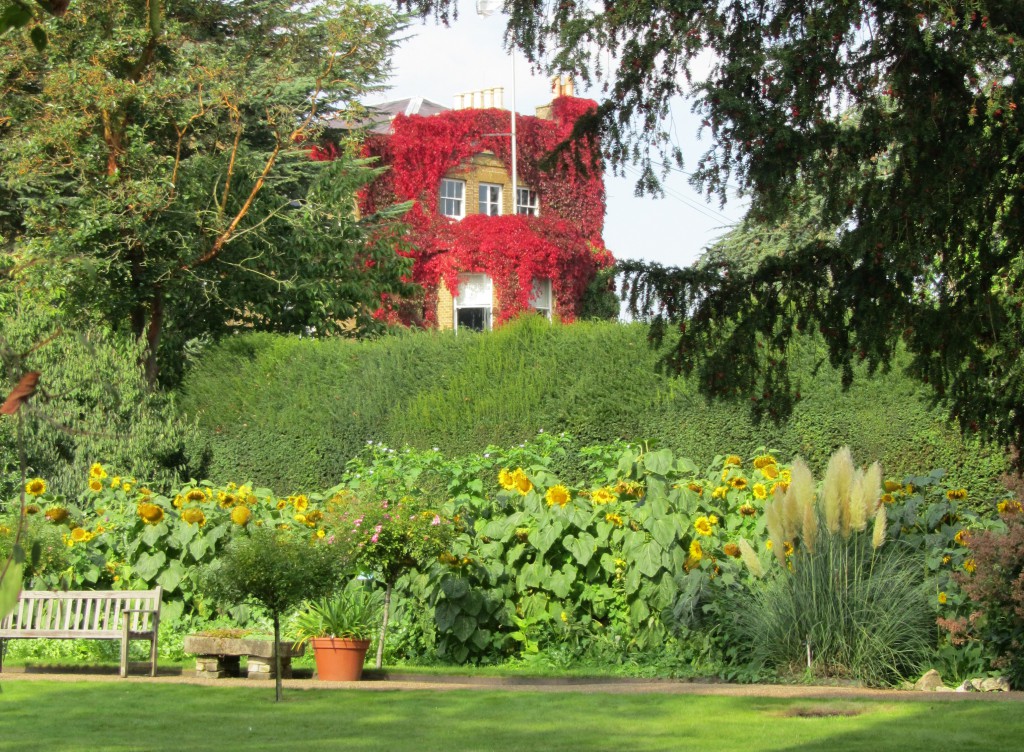 The house was built 200 years ago on the site of an earlier Elizabethan property, Bowling Green House, which in turn was built on the site of Henry VIII's bowling green (he had a palace nearby).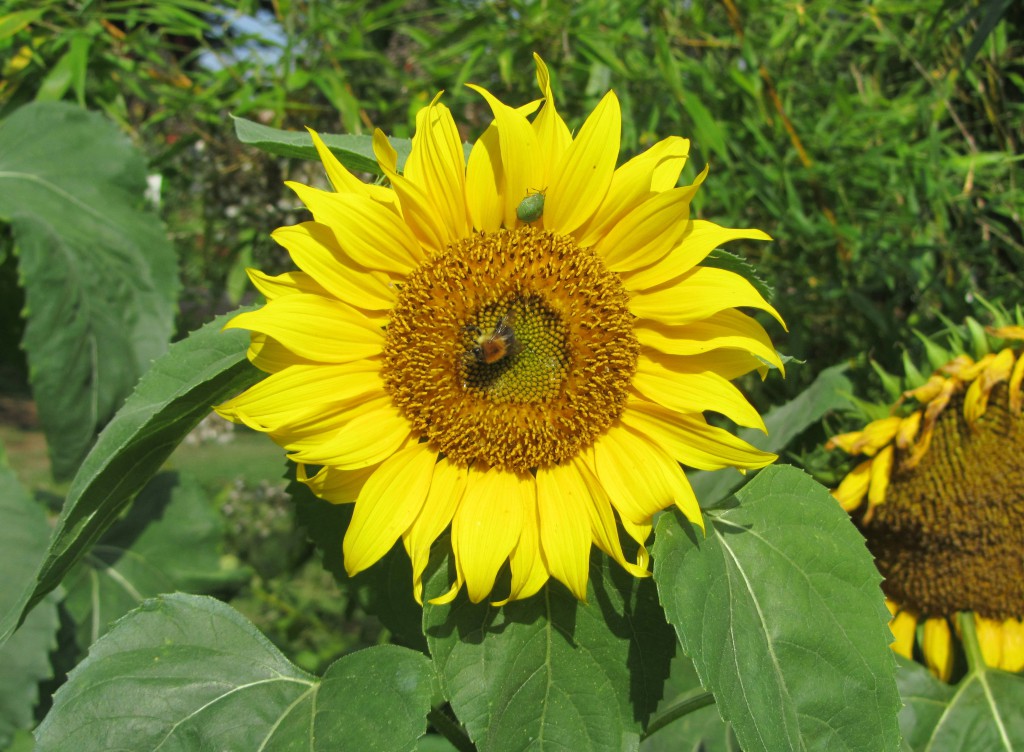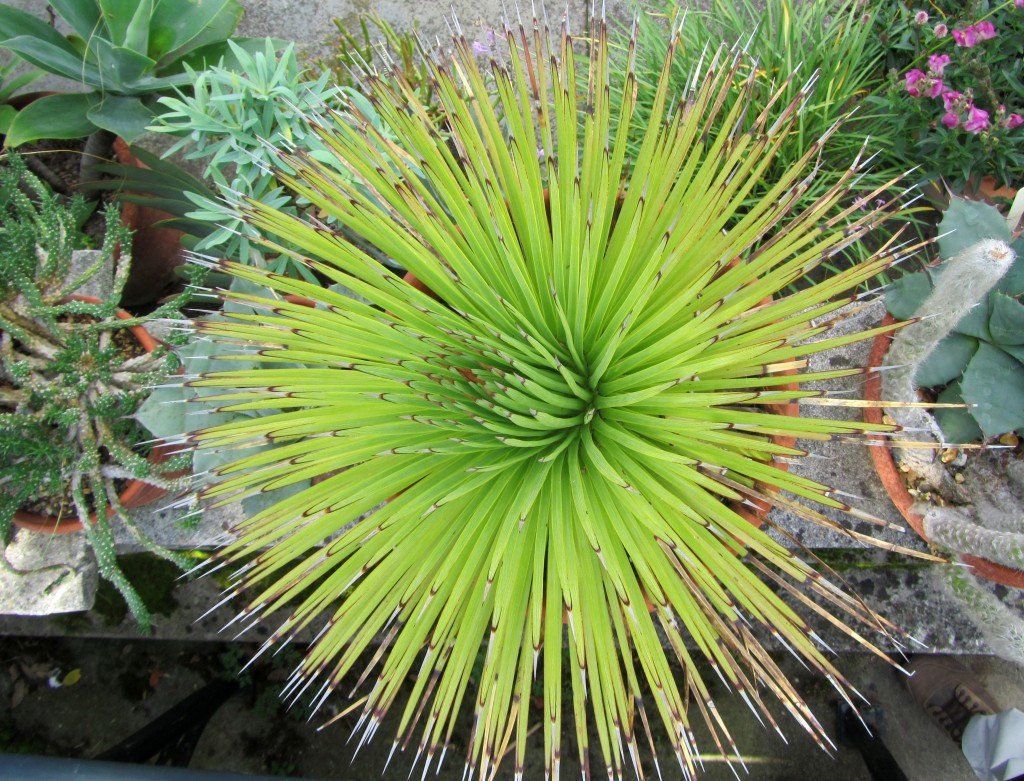 With all this bowling going on it seems fitting that Myddleton House was built by a Bowles, Henry Carrington Bowles. Three generations later, his descendant Edward Augustus Bowles, a self-taught botanist and horticulturalist became one of the great gardeners of the 20th century. He developed Myddleton House Gardens, he was an expert on many plants but was known as the Crocus King.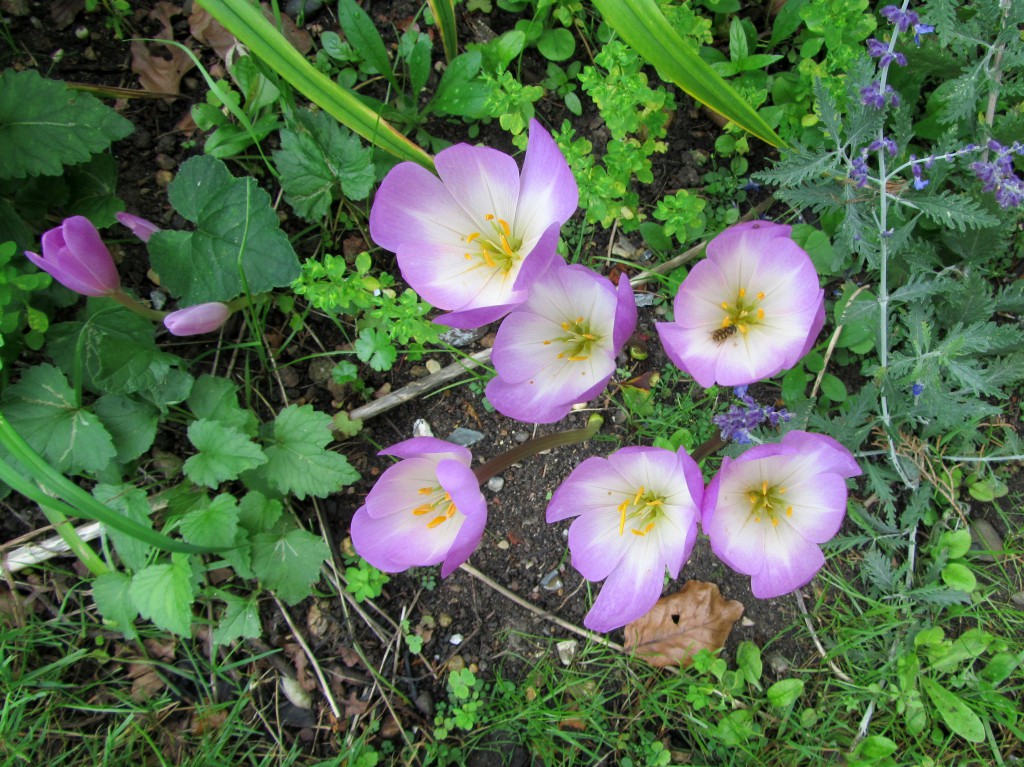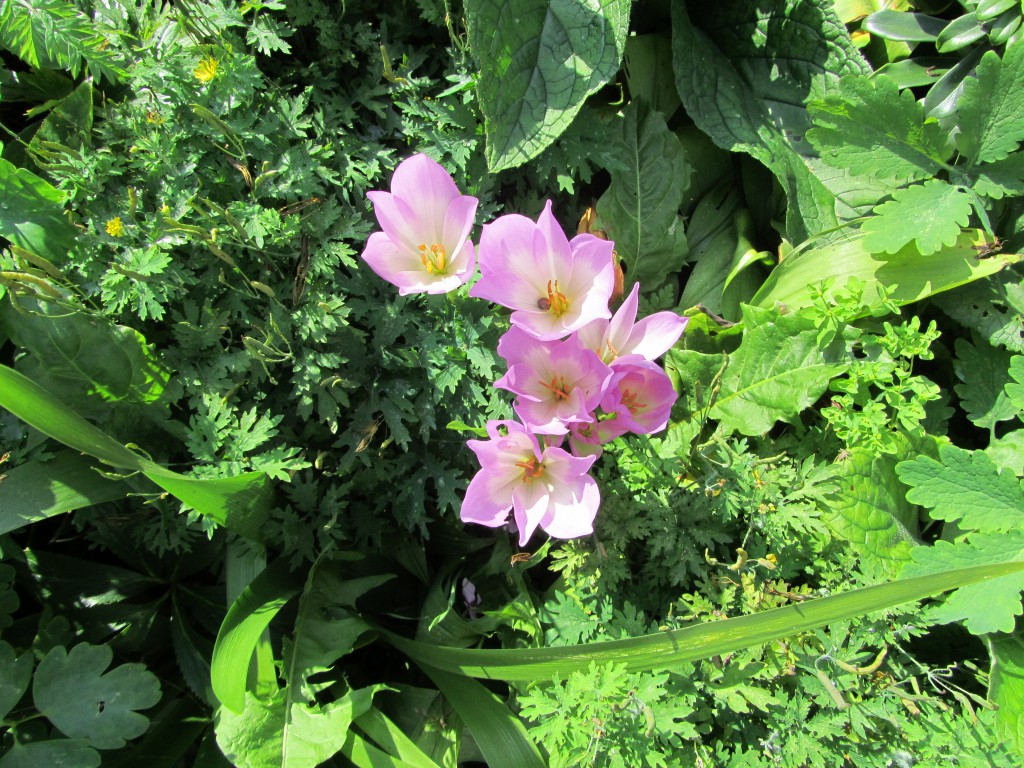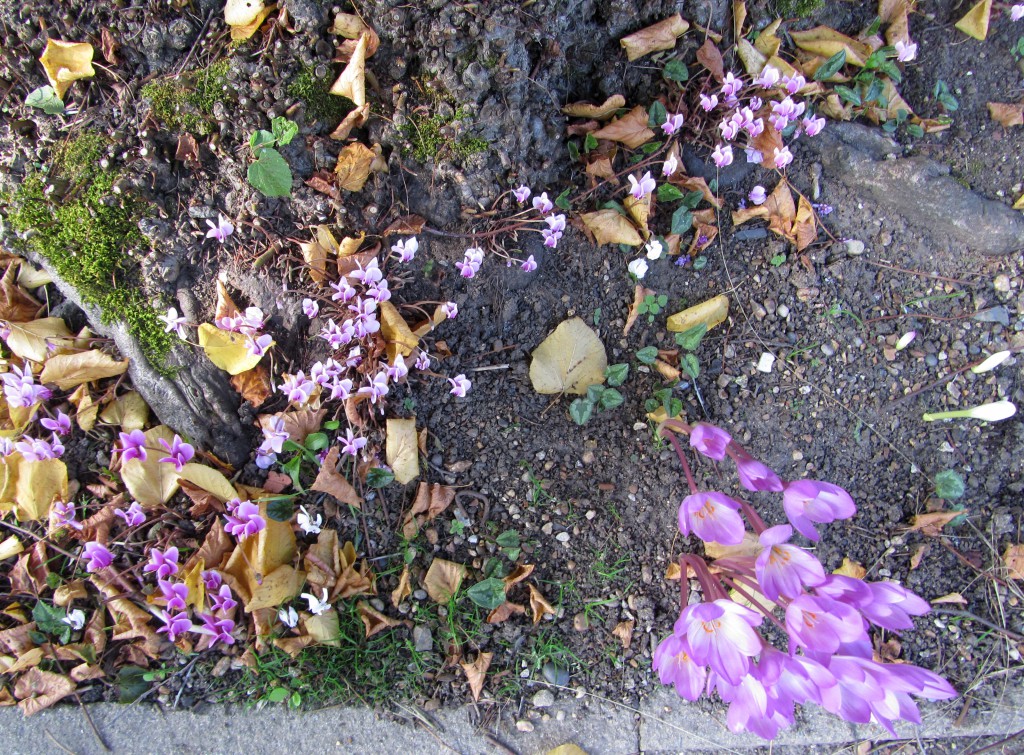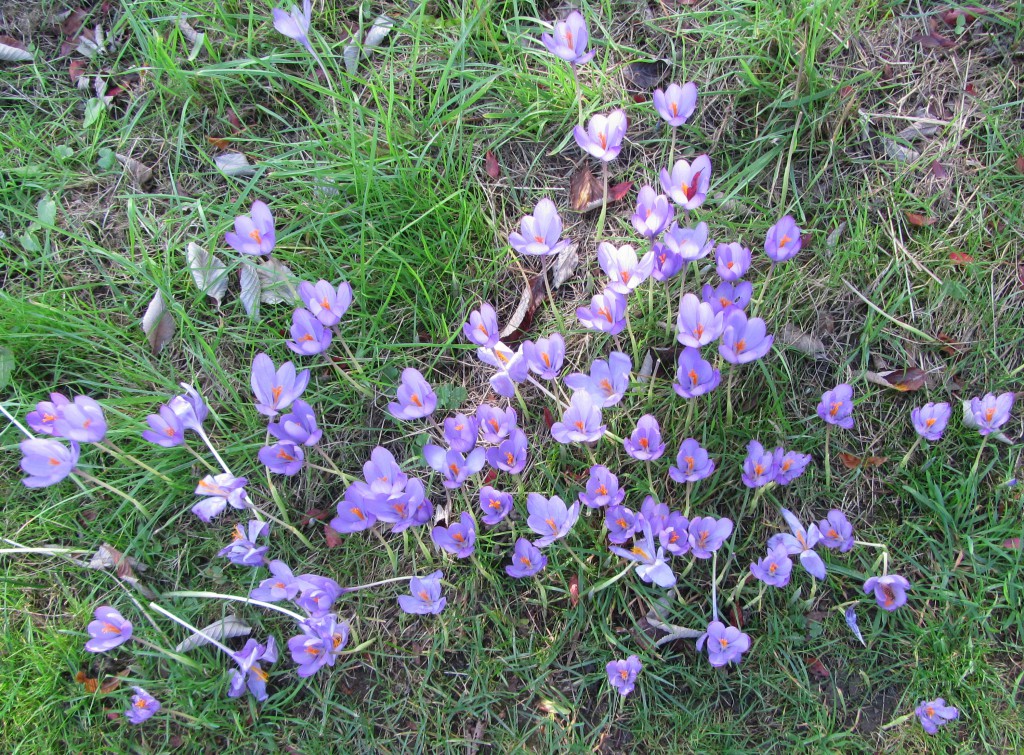 Crocus were flowering all over the gardens, surprising really because I usually associate them with springtime, but I guess there are many varieties. There was a tempting late saffron harvest.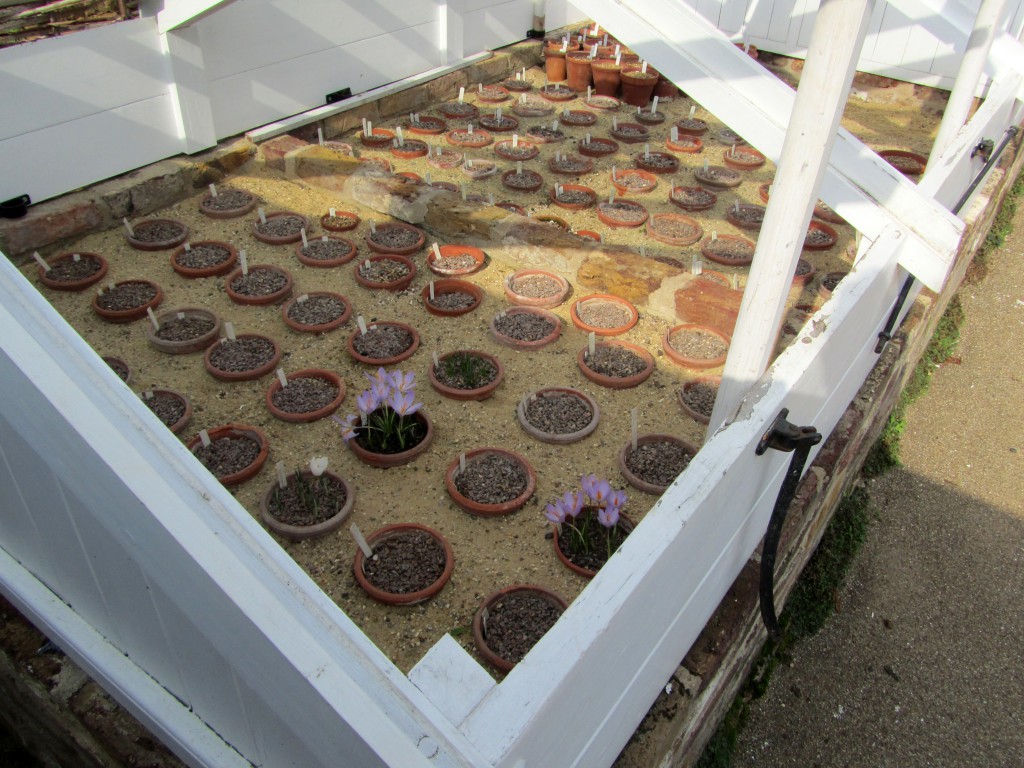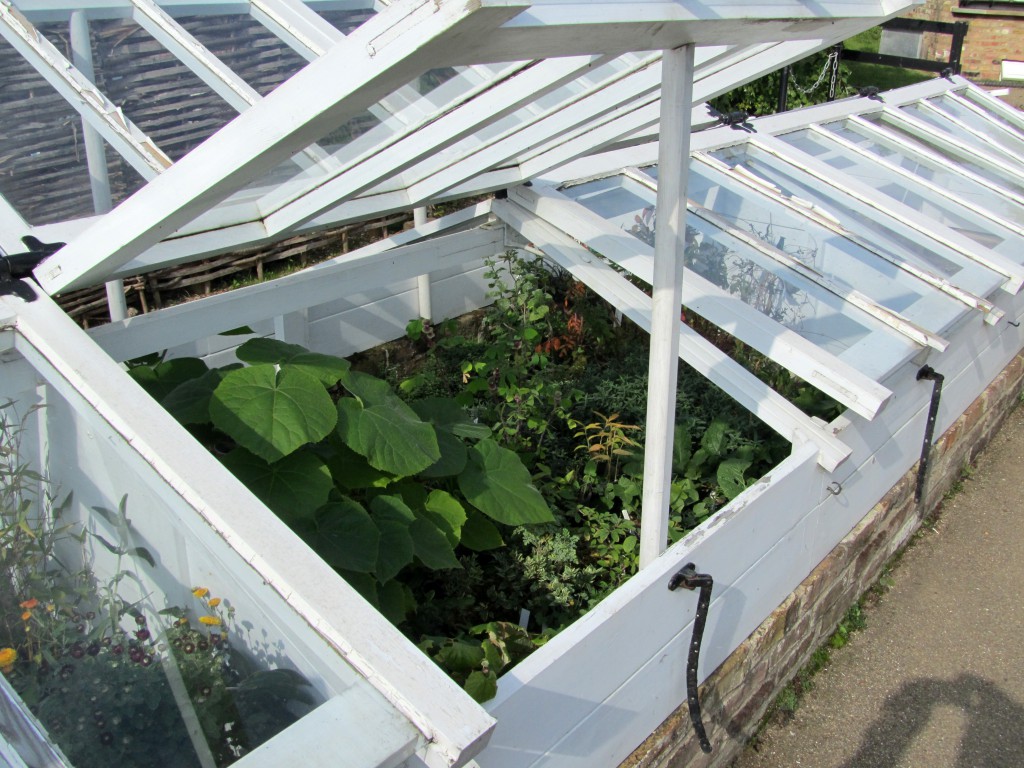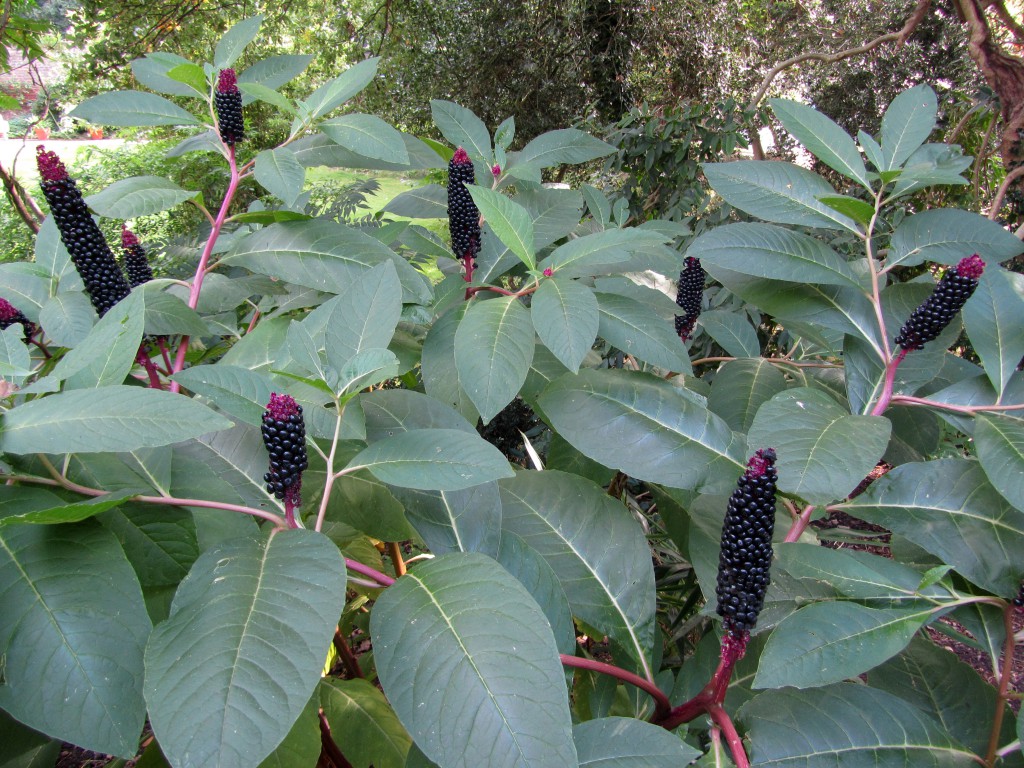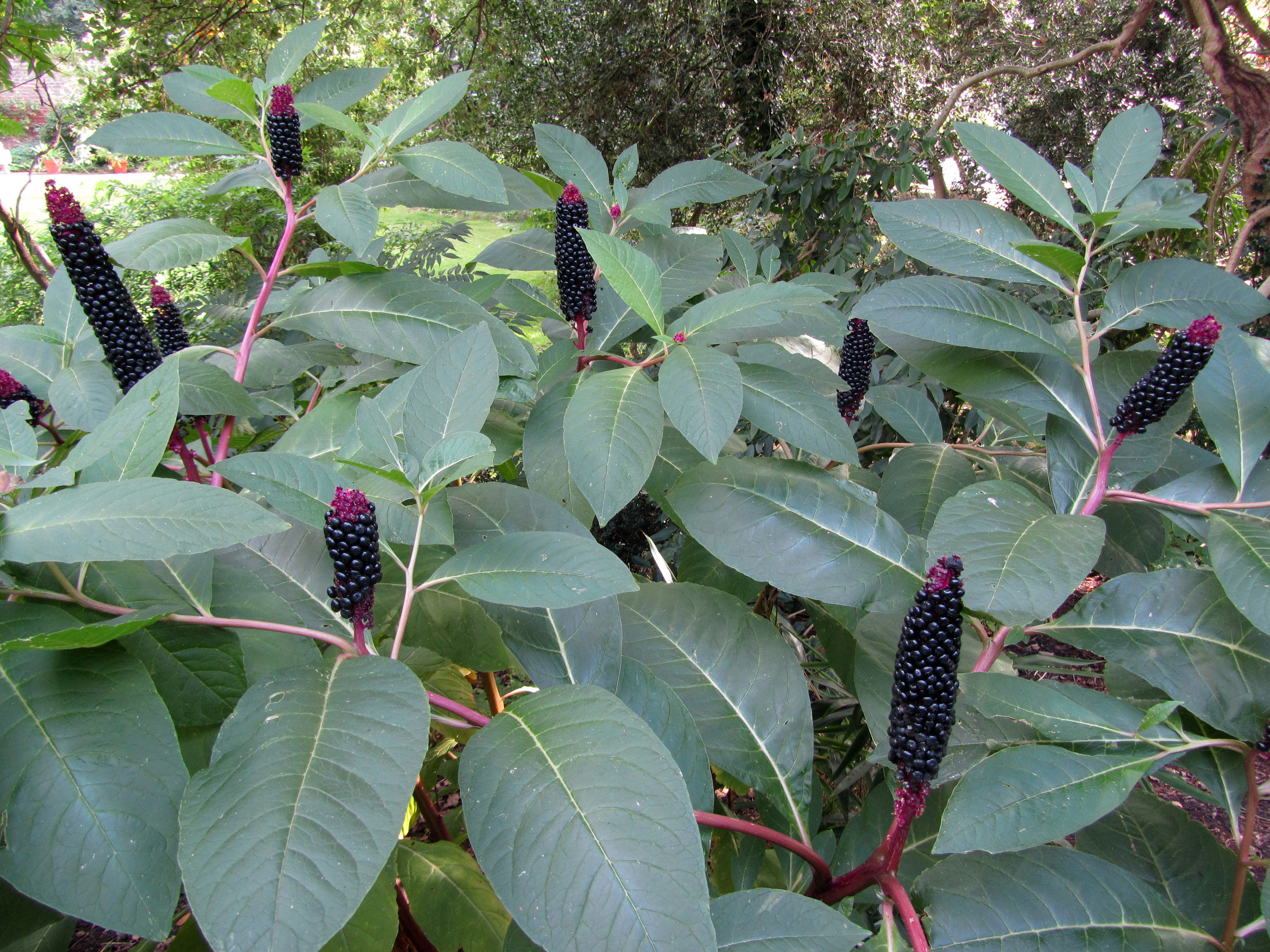 These surprising fruits, like a cross between blackcurrant and sweetcorn, were labelled Phytolacca, also known as pokeweed and its cooked leaves are poke sallet, which reminds me of Tony Joe White.
Not everything was so exotic but it was all very photogenic. Excuse me while I take a few pictures.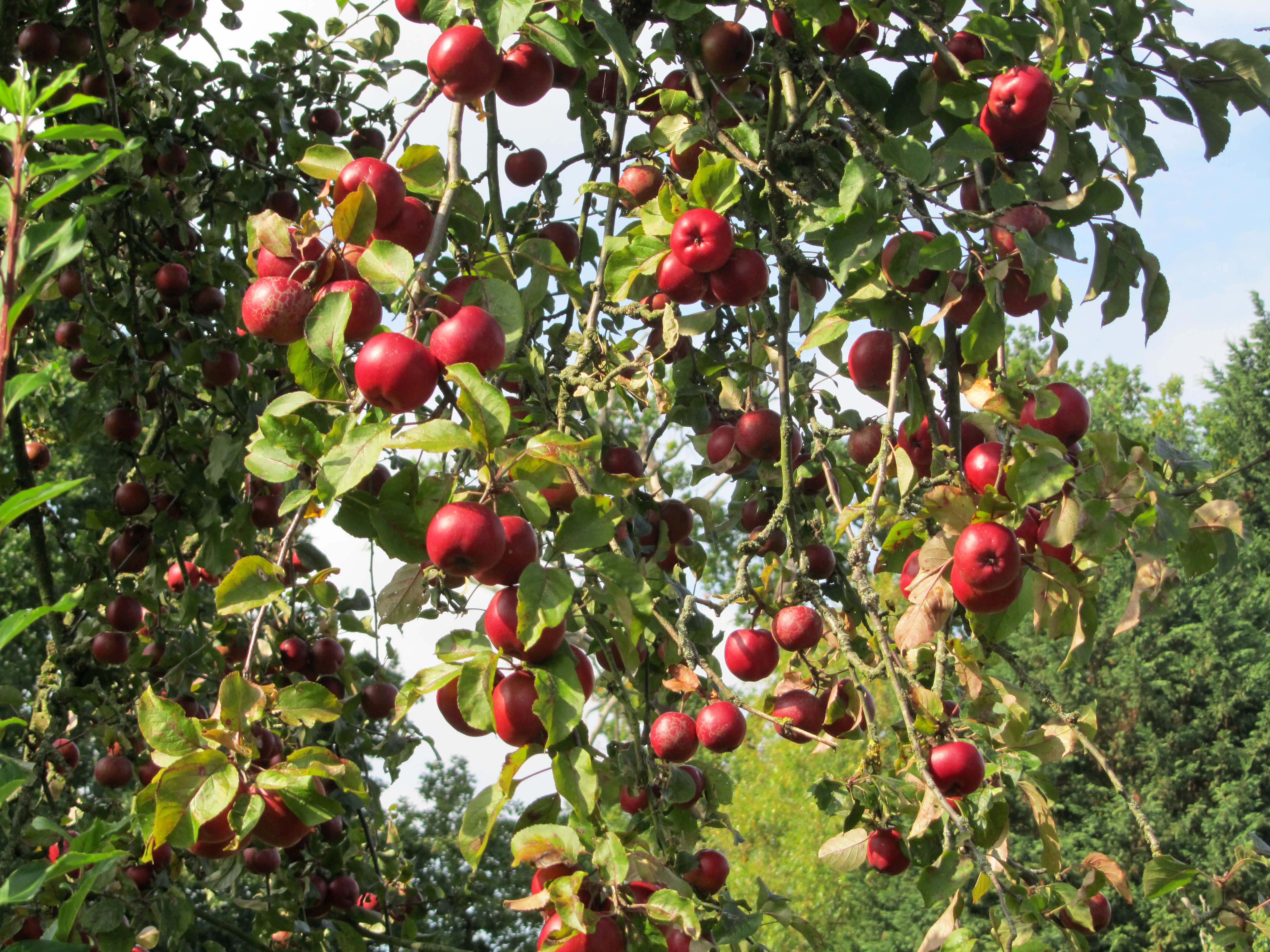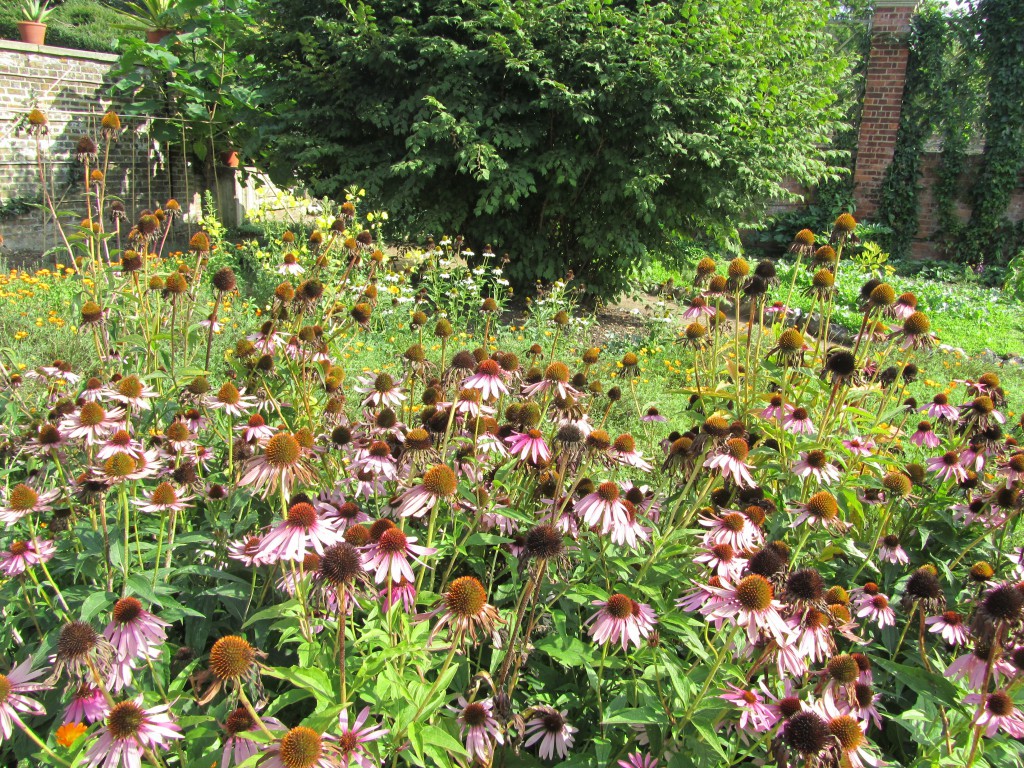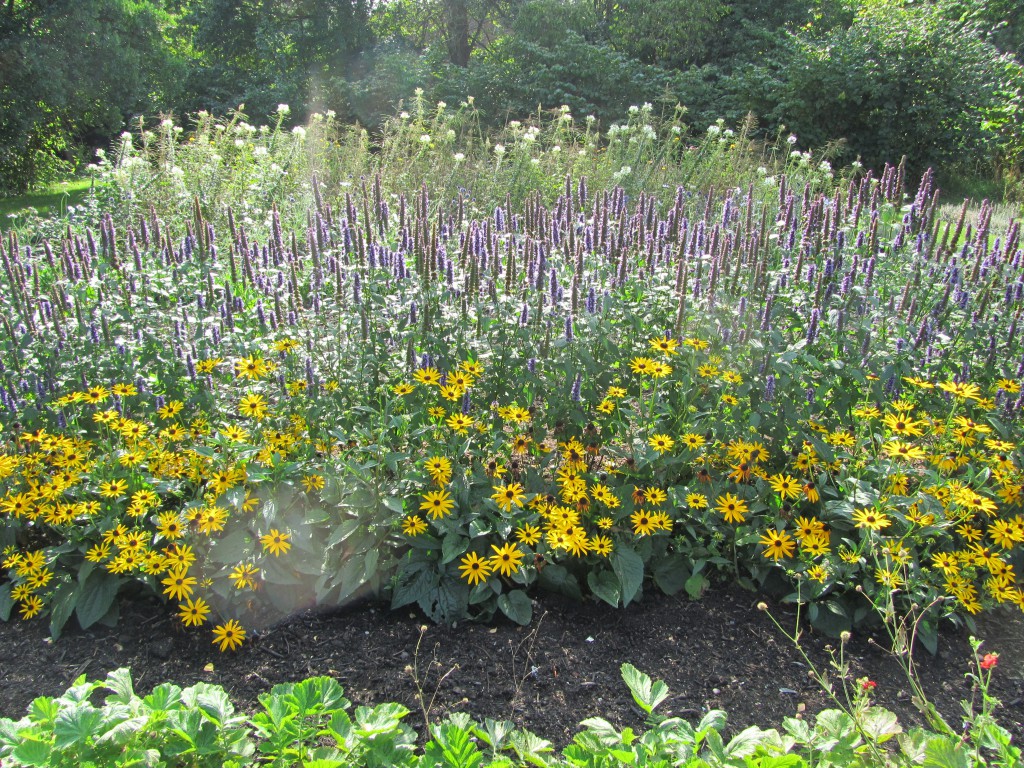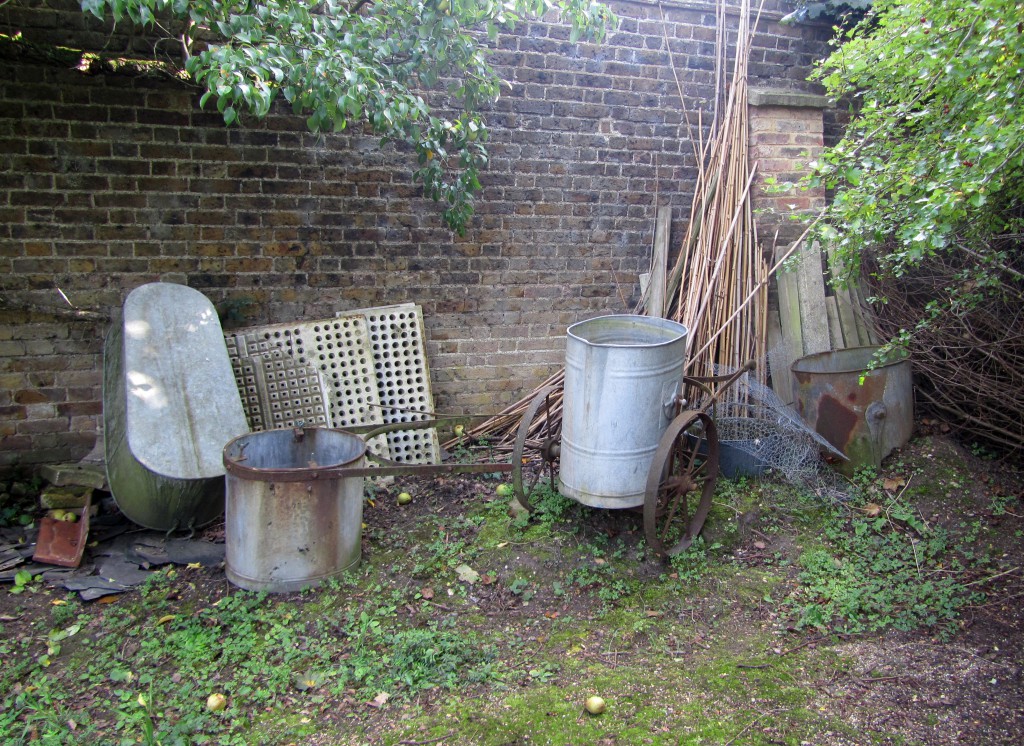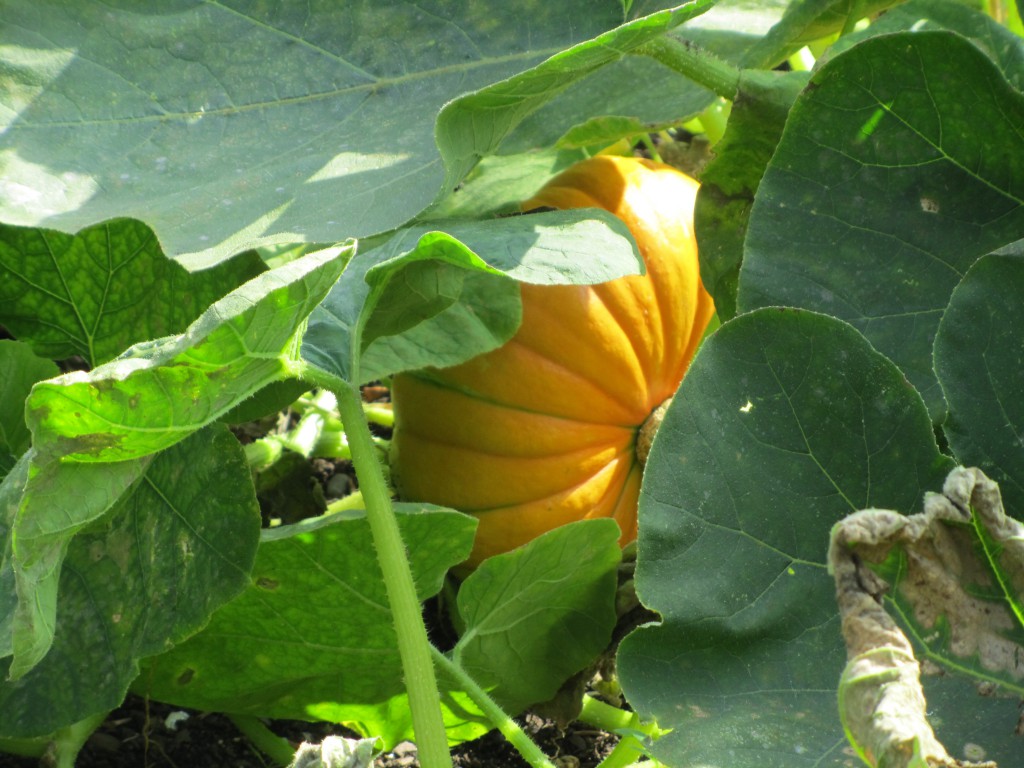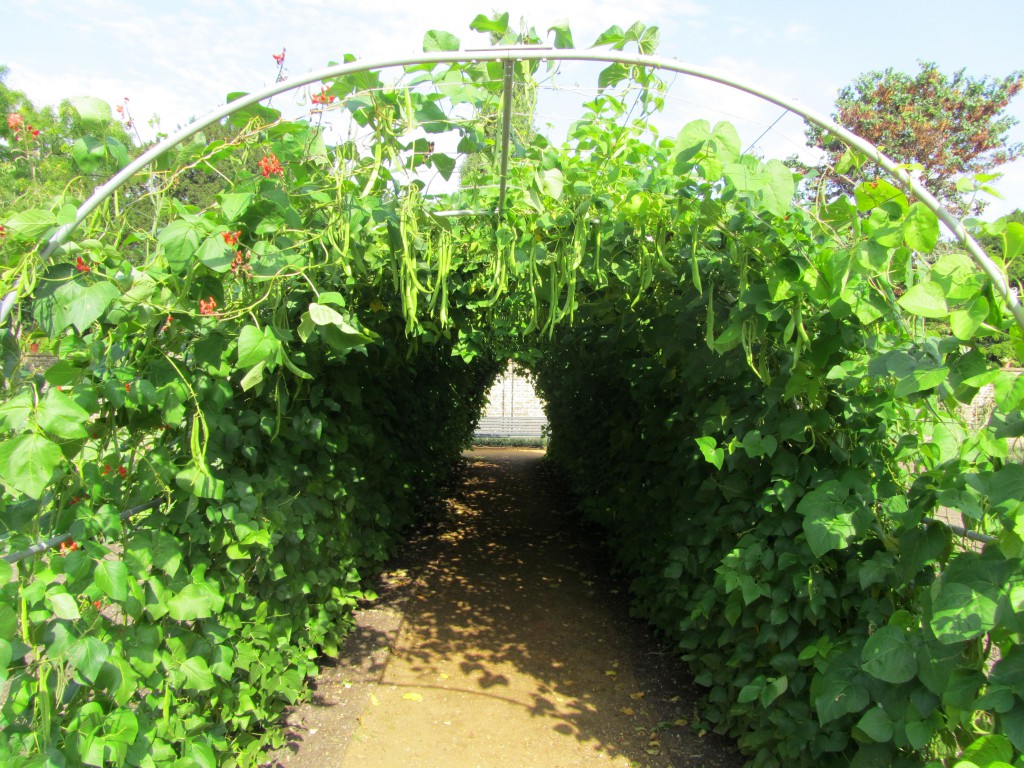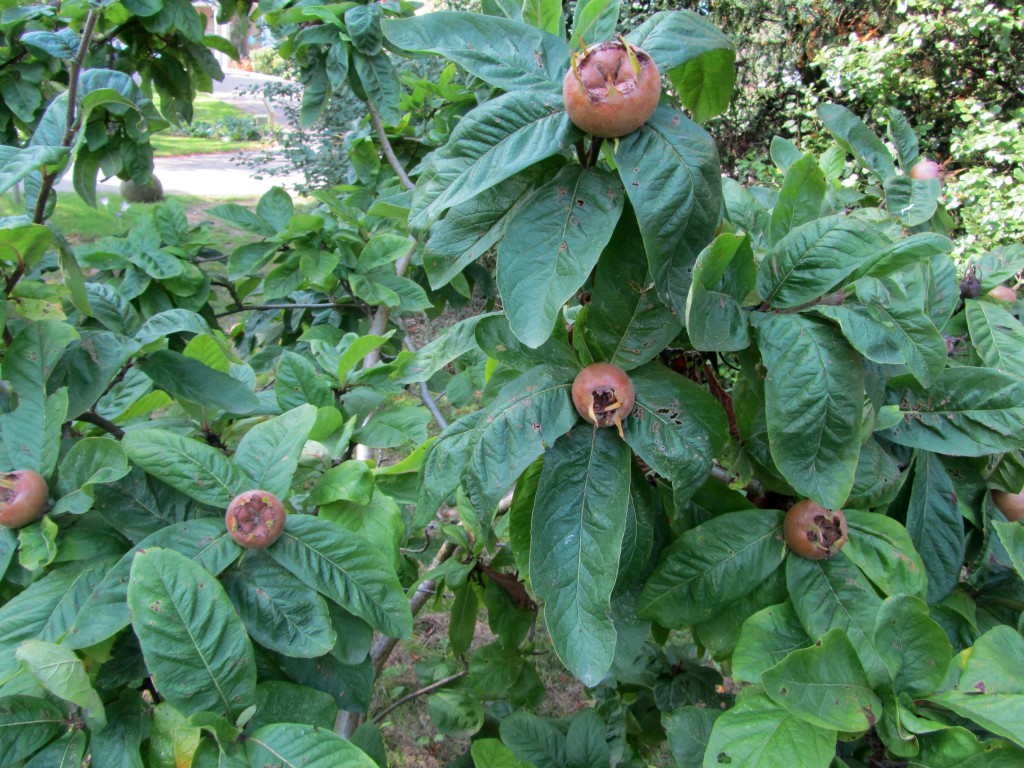 I was reminded of this popular wood engraving by Howard Phipps called The Medlar Tree.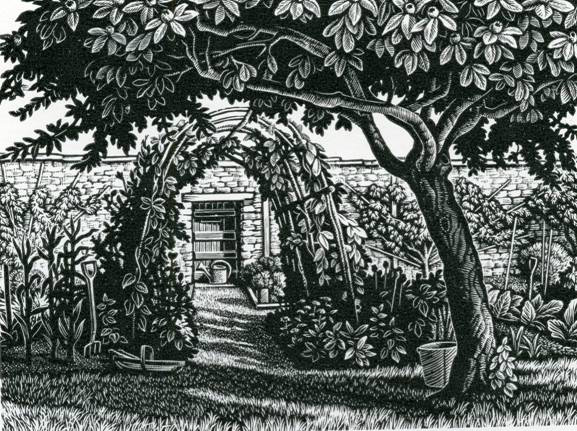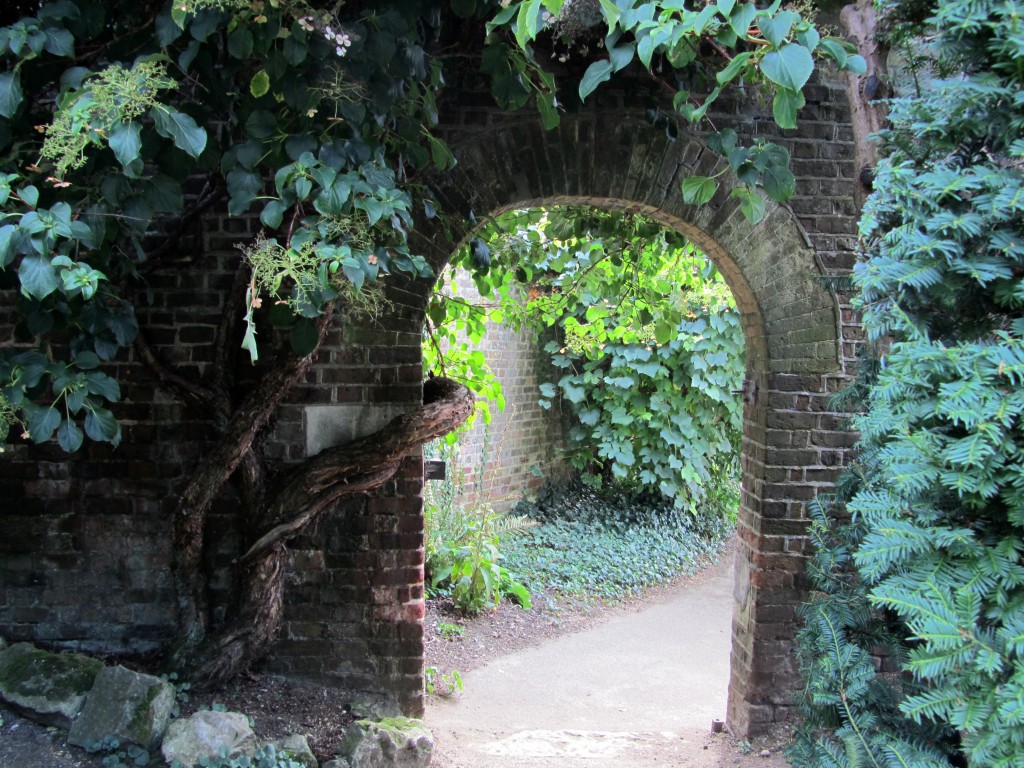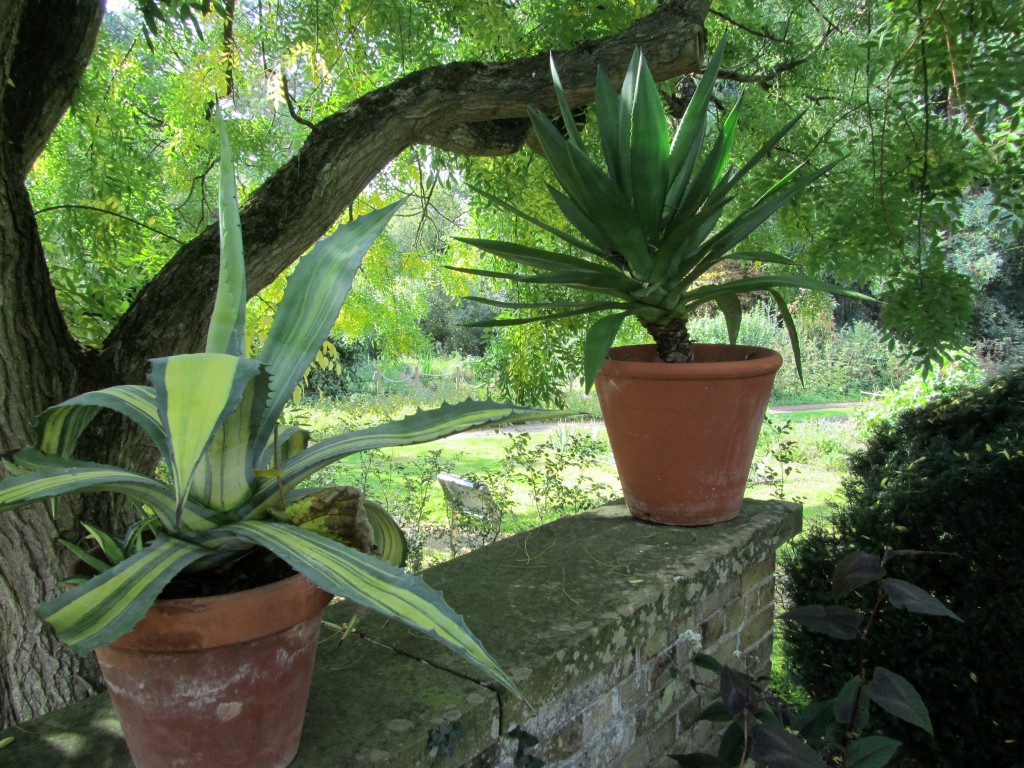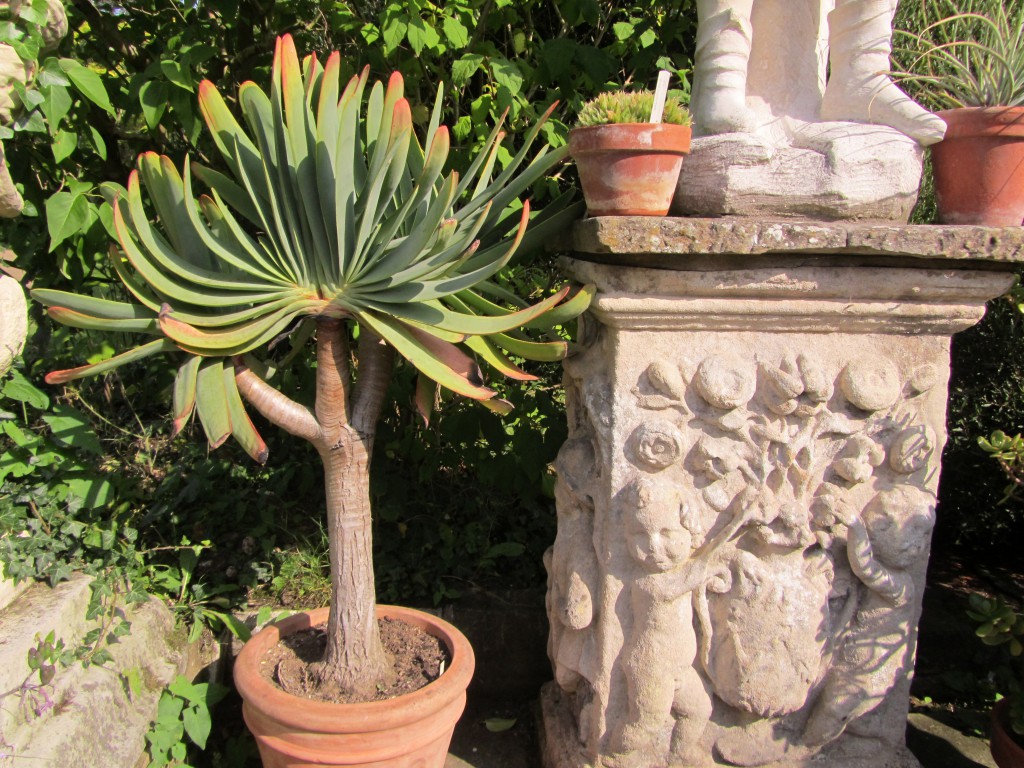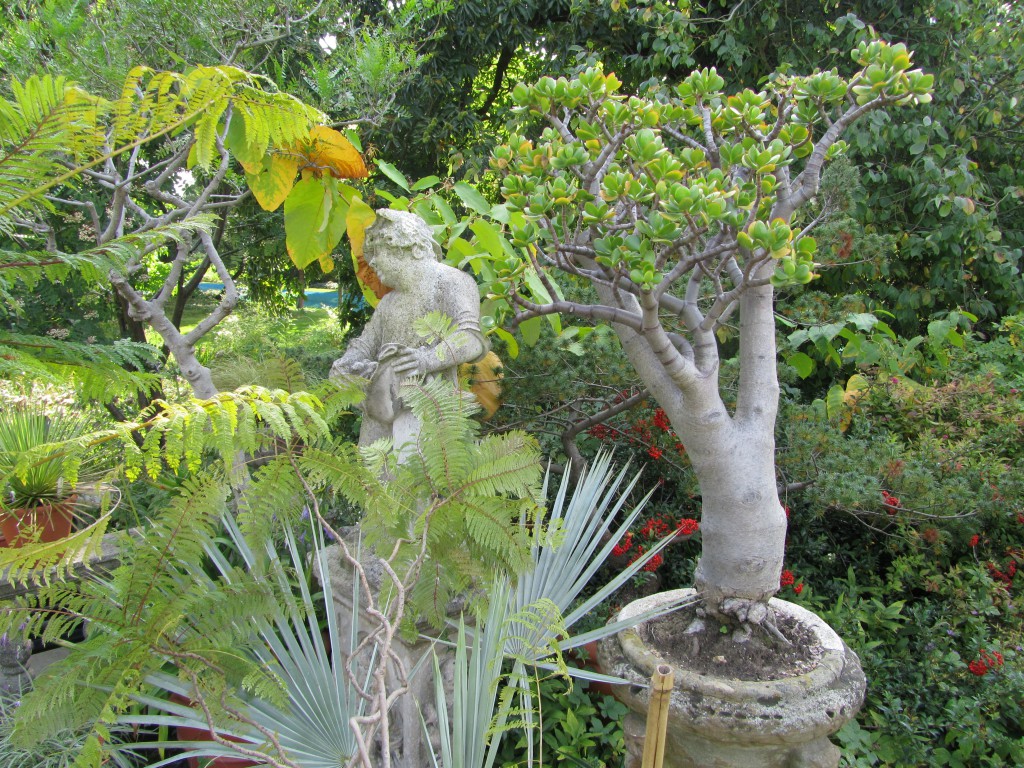 Which brings us back to that extraordinary blue lawn. It highlights the course of the New River which ran through here until as recently as 1968, when many of its original meanders were straightened out.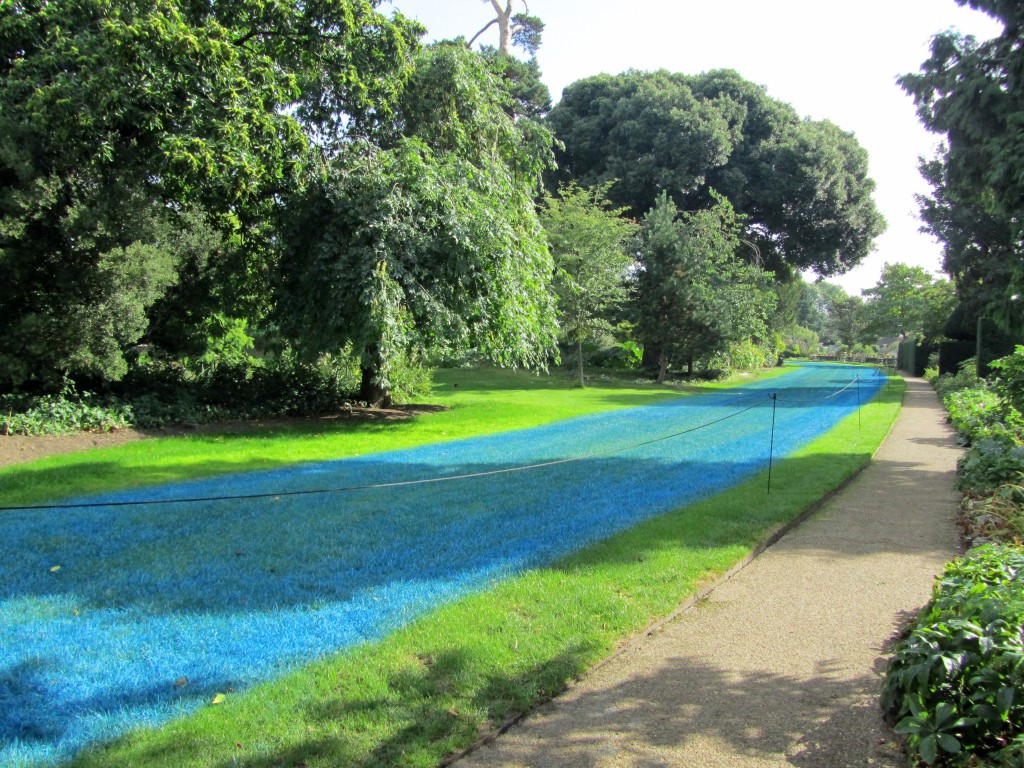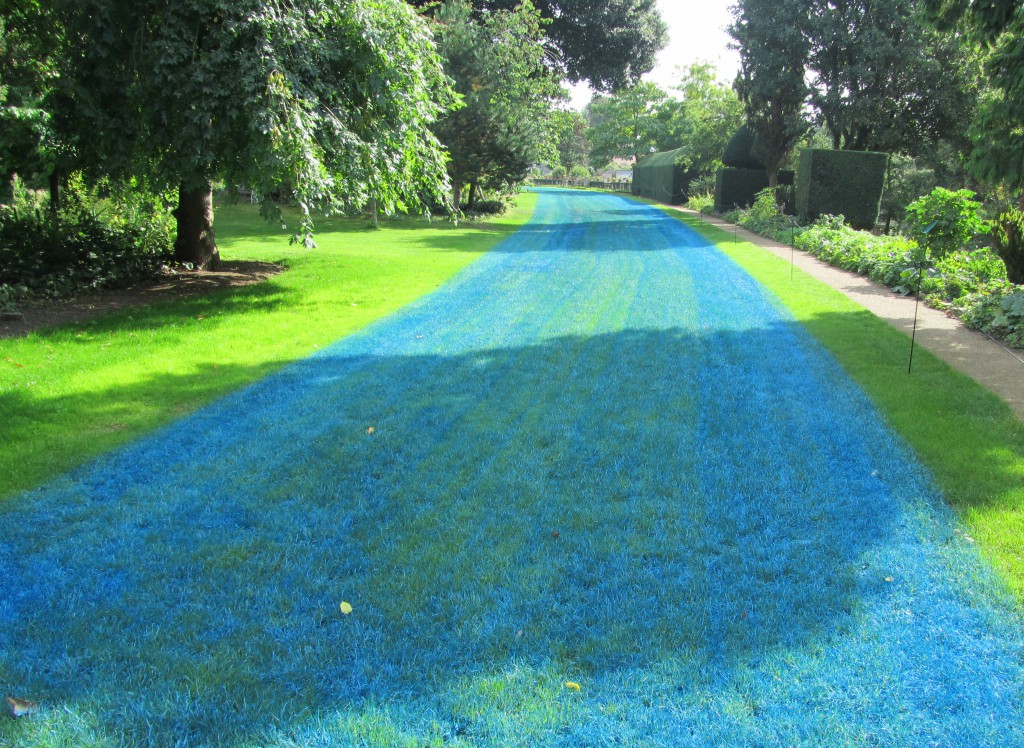 It flowed down the garden and then disappeared beneath the boundary wall under Wisteria Bridge.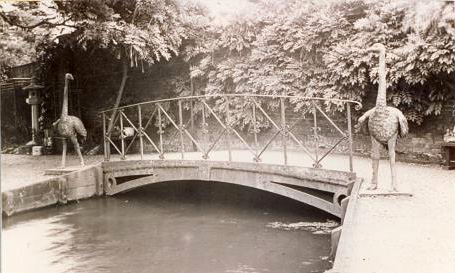 Here's a photo of the bridge with its two guardian ostriches. Why was it not called Ostrich Bridge?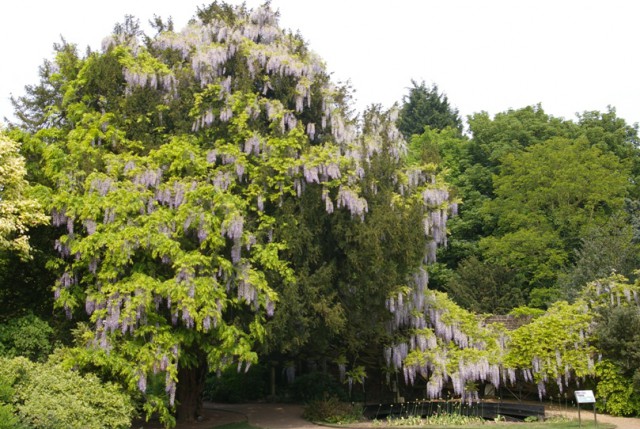 Because of this fantastic wisteria which grows beside the bridge and all over a neighbouring yew tree.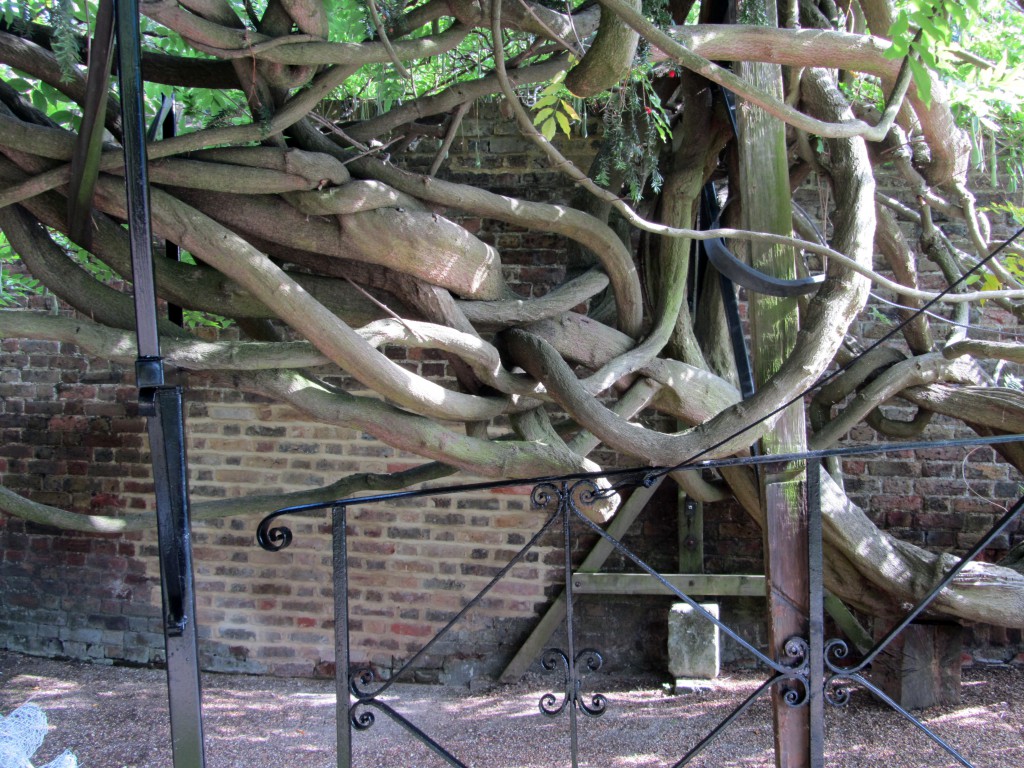 Here is its beautiful twisted tanglewood trunk. And notice the tethered ropes, waiting for release. We came here last Sunday, 29th September, the day of the 400th anniversary of the New River, the day it was to be celebrated with a new water feature. But we were here too early and so we moved on.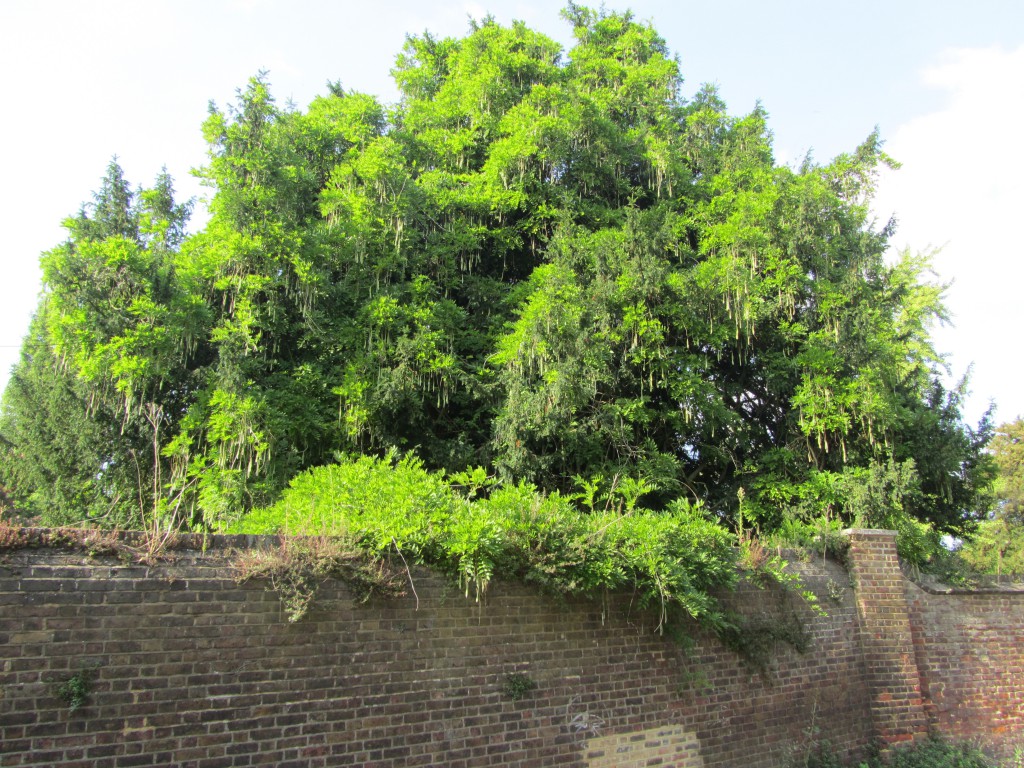 This was the yew tree from the other side of the wall, festooned with wisteria pods. We were in Bulls Cross, a surprisingly rural corner of Enfield, just east of the A10 Cambridge Road and south of the M25 at junction 25. The area is rich in nurseries; Capel Manor is just up the road, Crews Hill is not much further and Clockhouse, a favourite garden centre is just down the road. Is this all the legacy of E A Bowles or did he become a nurseryman because all this was on his doorstep? I suspect the former.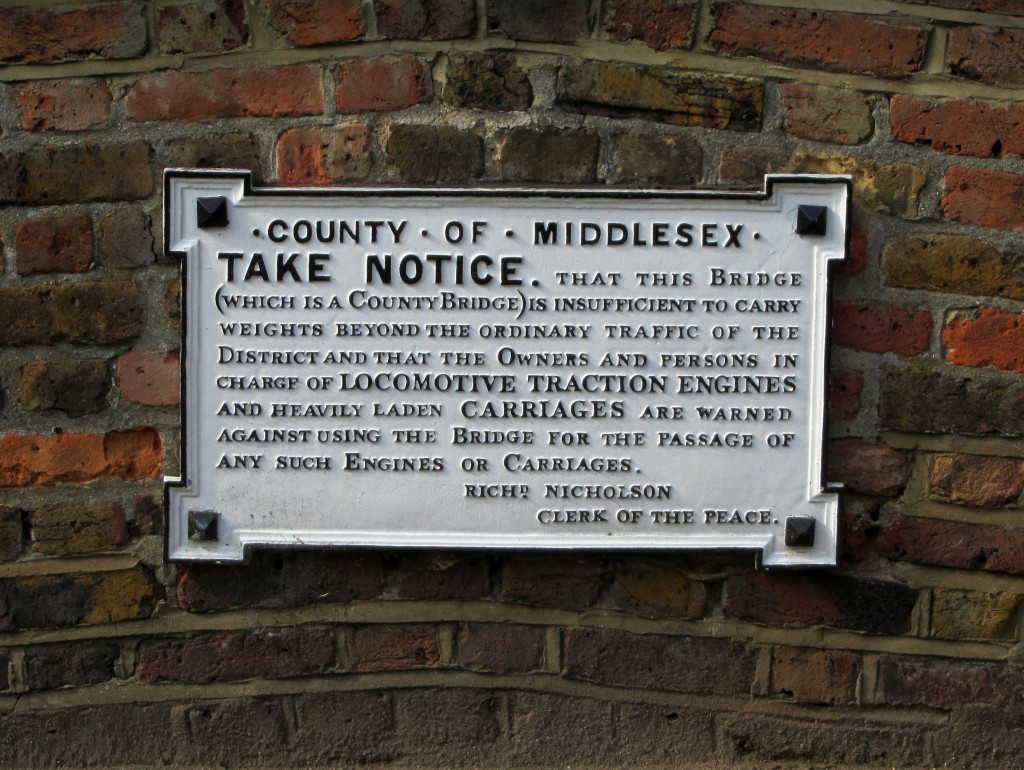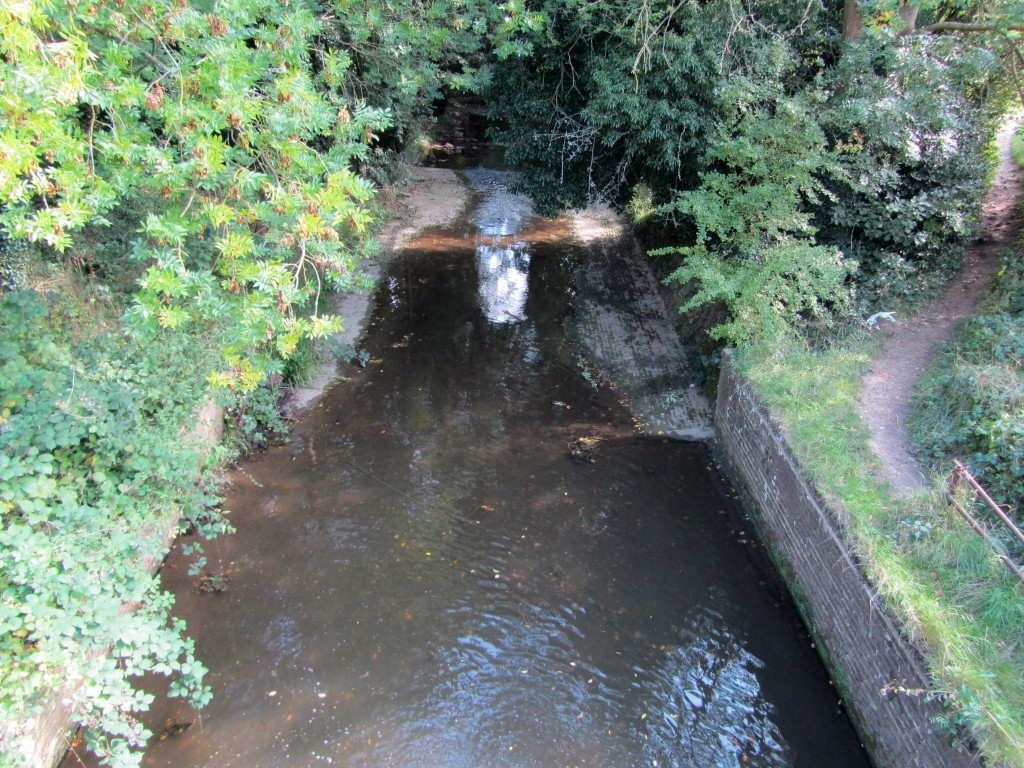 We walked down to Maiden's Bridge, which I'd always thought crossed the New River. I couldn't help but descend and scurry about beneath it, feeling a bit like a rat in a drainpipe, and it dawned on me that if this was the New River, carrying drinking water into London, it wasn't very well protected.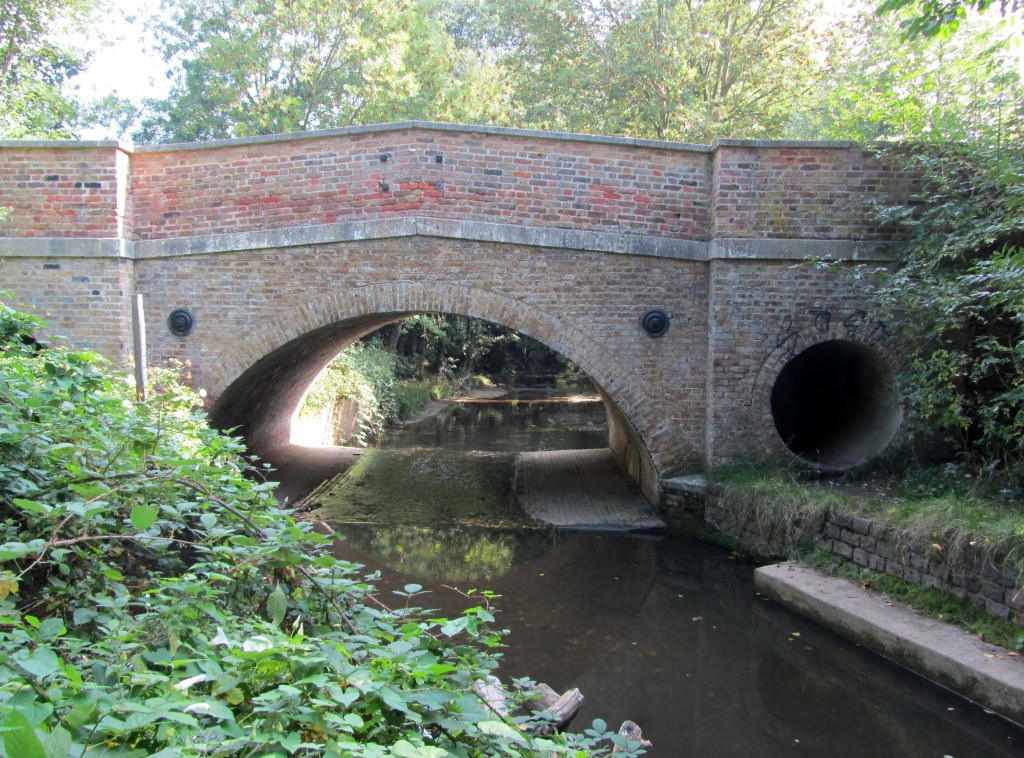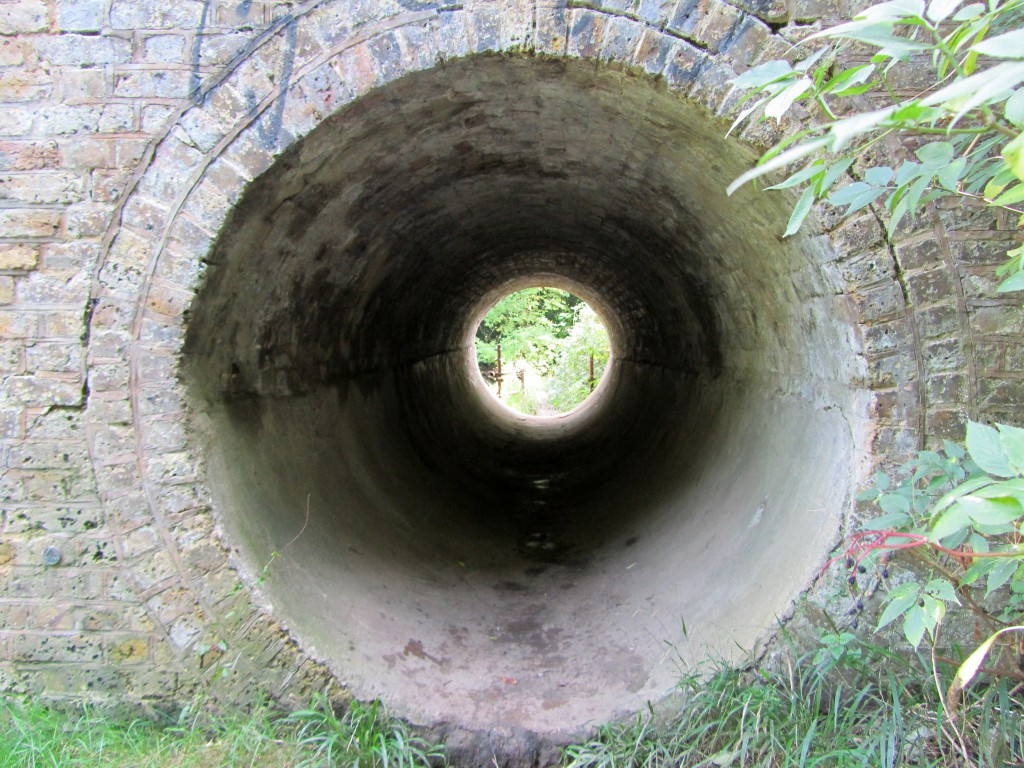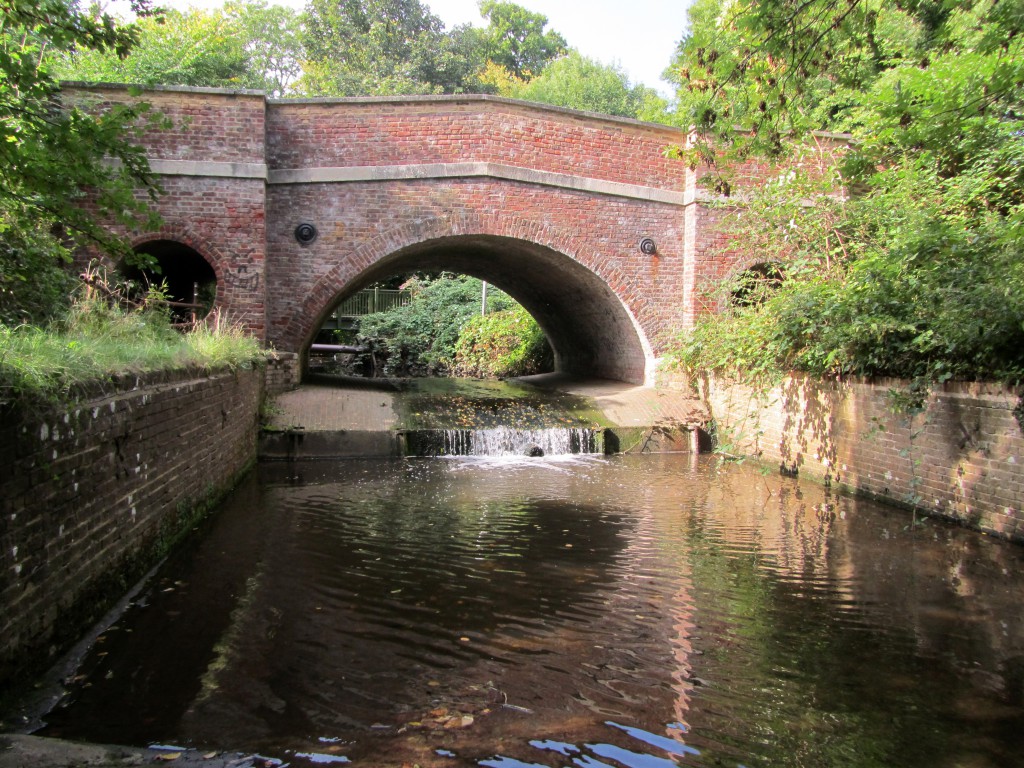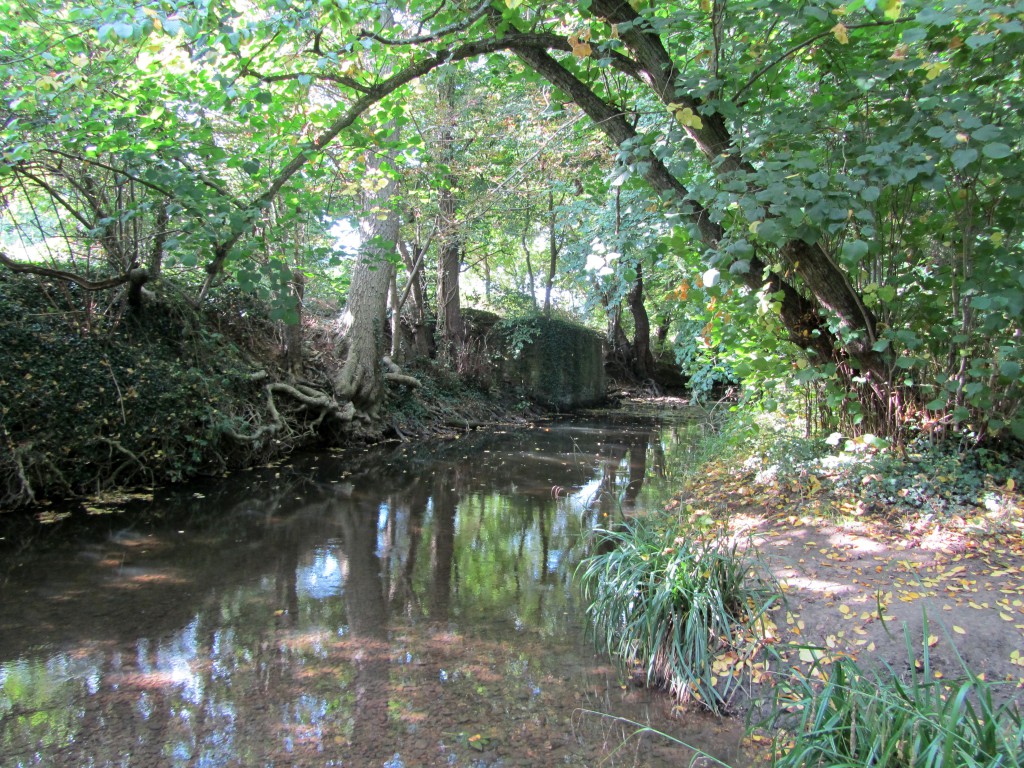 In fact it was not the New River at all, but Turkey Brook, named after the nearby Turkey Street and a tributary of the River Lea. It borders Forty Hall Country Park so we went to look at the recently restored Forty Hall. Unlike Myddleton House which is not open to the public (it is the headquarters of the Lee Valley Regional Park Authority), Forty Hall is open but the best sights are still outside.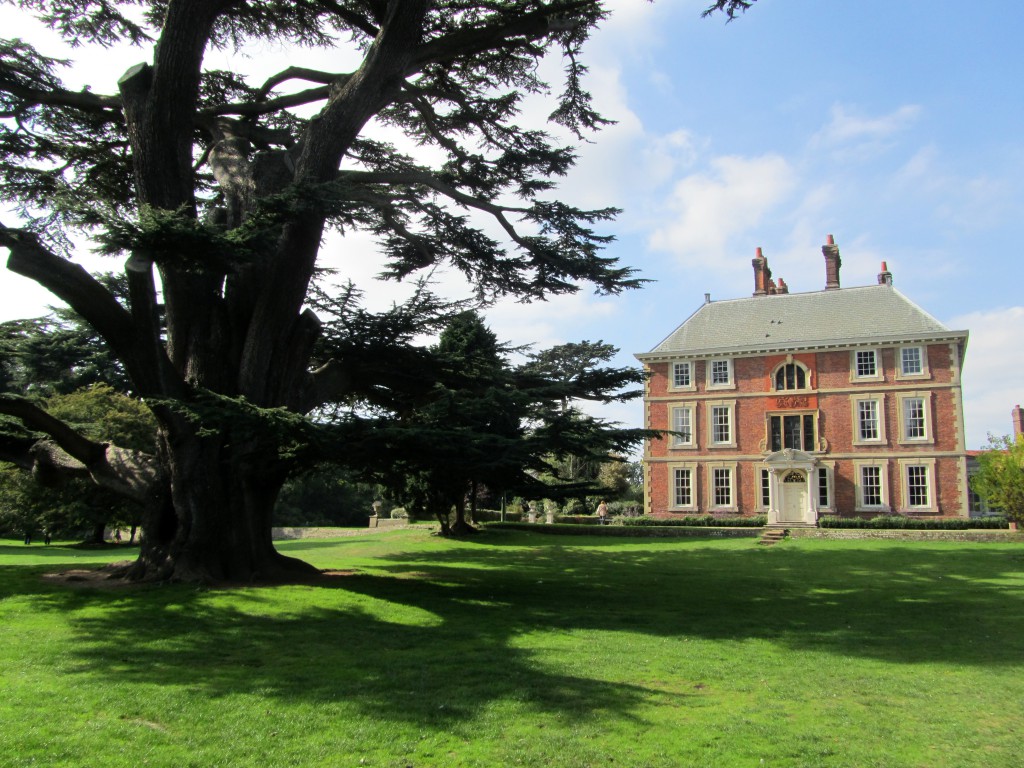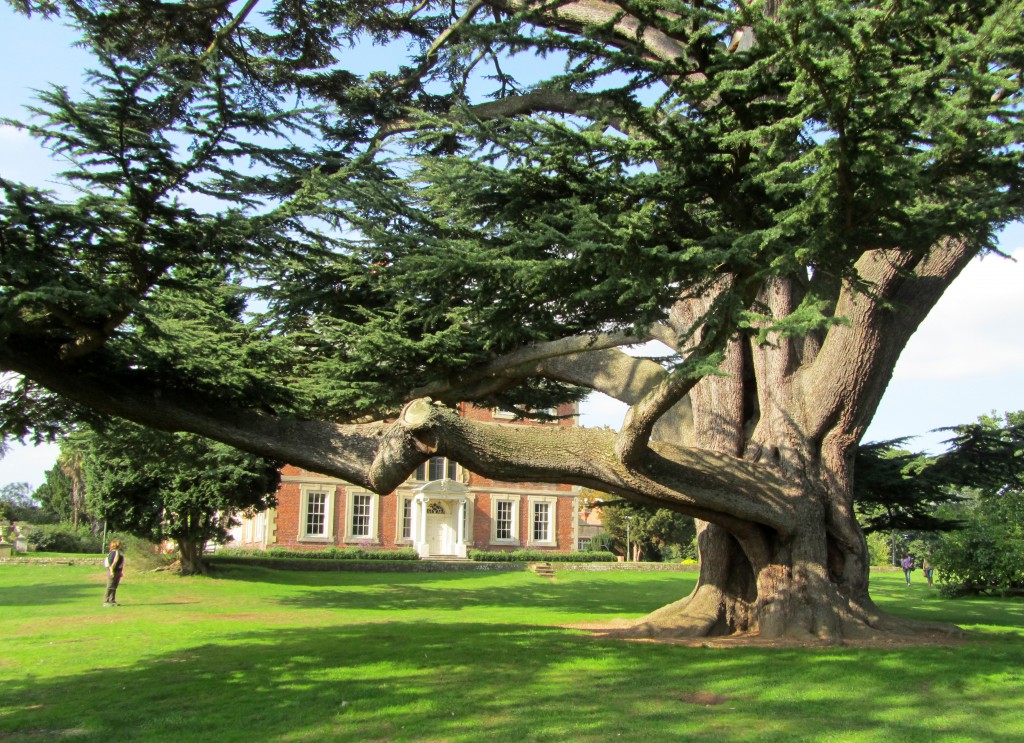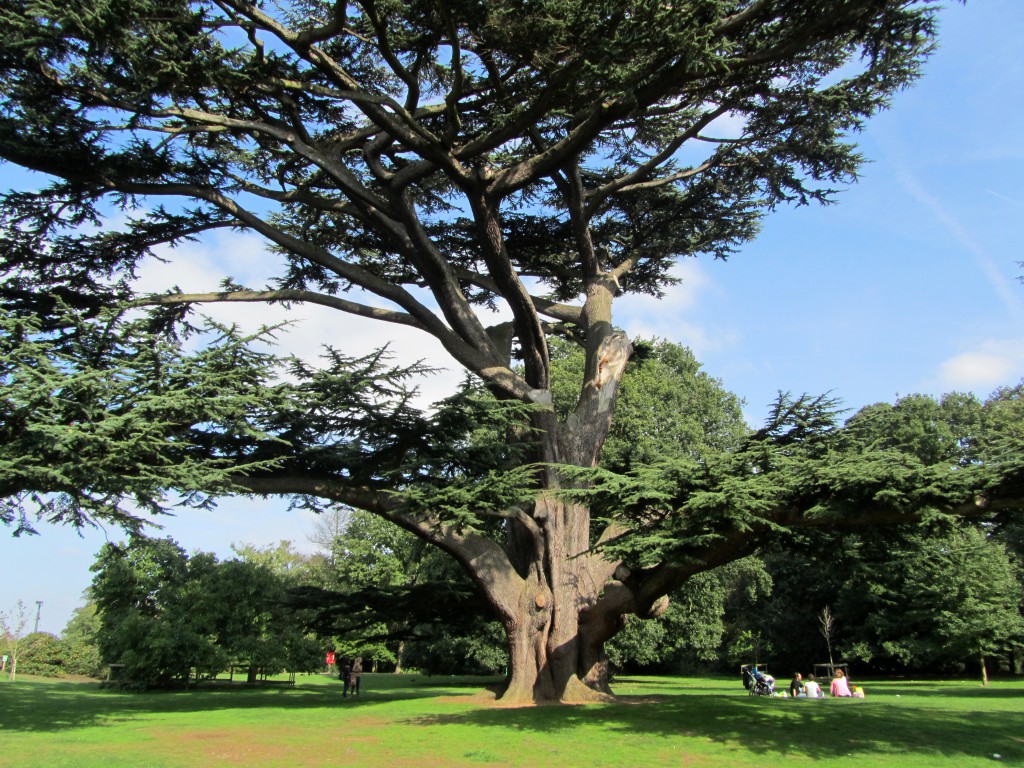 This magnificent multi-storey Cedar of Lebanon is one of the wonders of north London, and I can just imagine this window cleaner's cart re-interpreted by Jonny Hannah with Tott-en-Jambon on the side.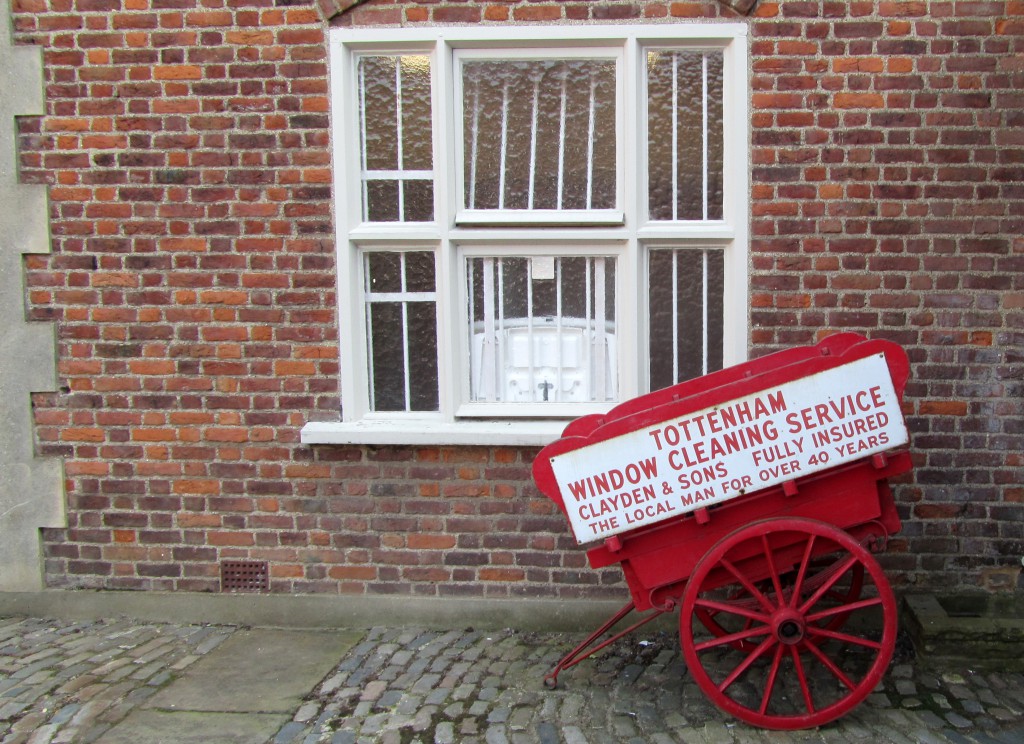 By the time we returned to Myddleton House the commemorative water feature had been ceremoniously unveiled. Andrew Parker-Bowles, great nephew of E A Bowles, did the honours.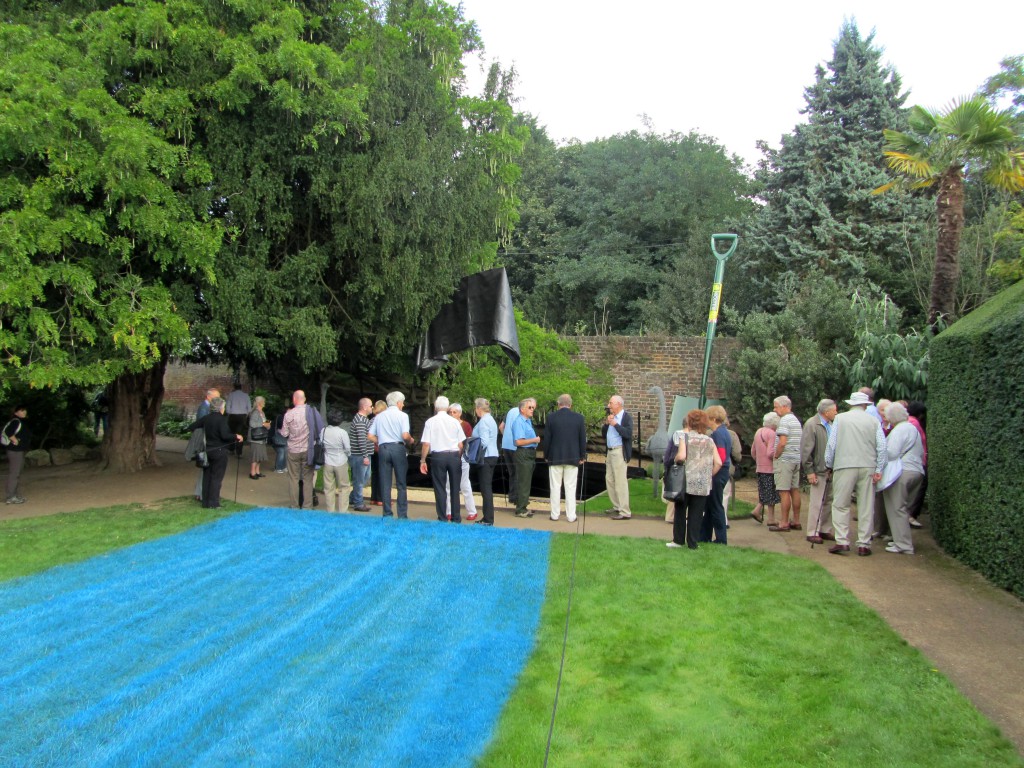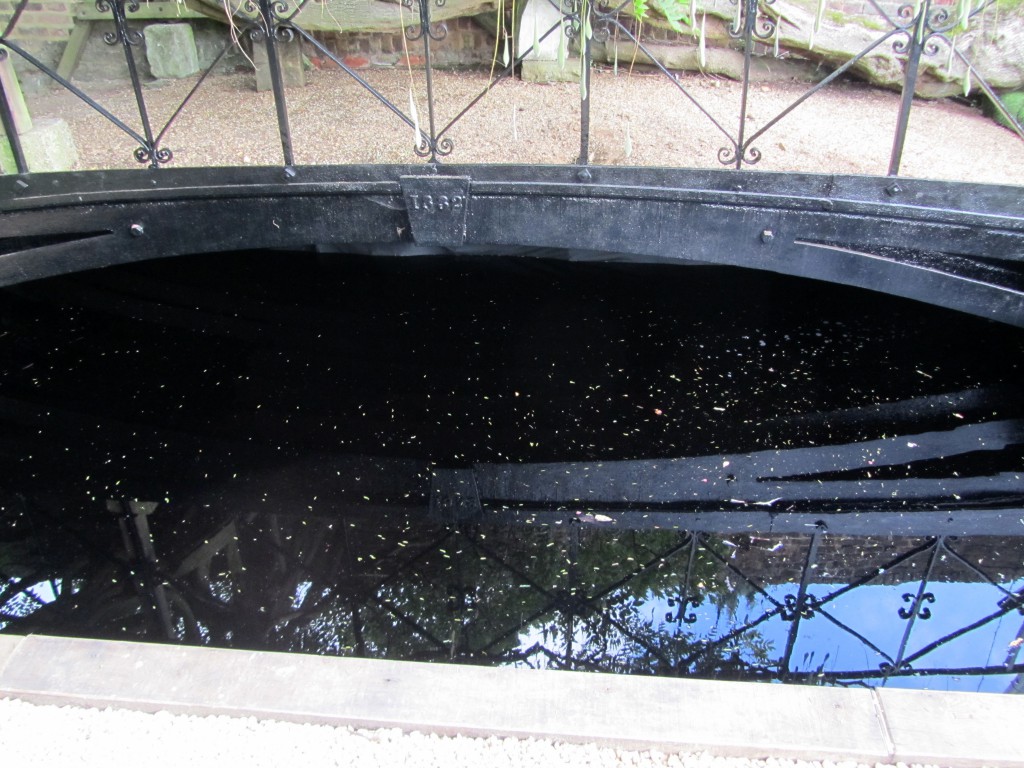 Water flowed again under Wisteria Bridge and the pond was filled, bucket by bucket, with New River water dispensed from the back of a Lee Valley Regional Park Authority truck.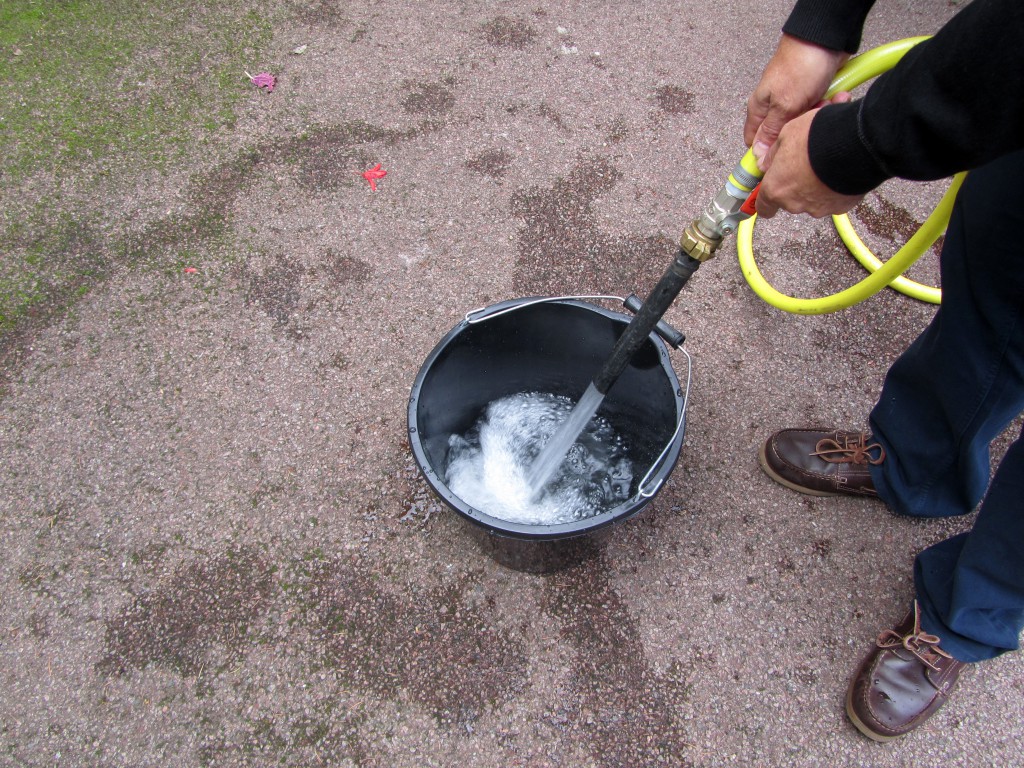 We'd come in search of the New River but only found a bucketful. I found consolation in a tea towel.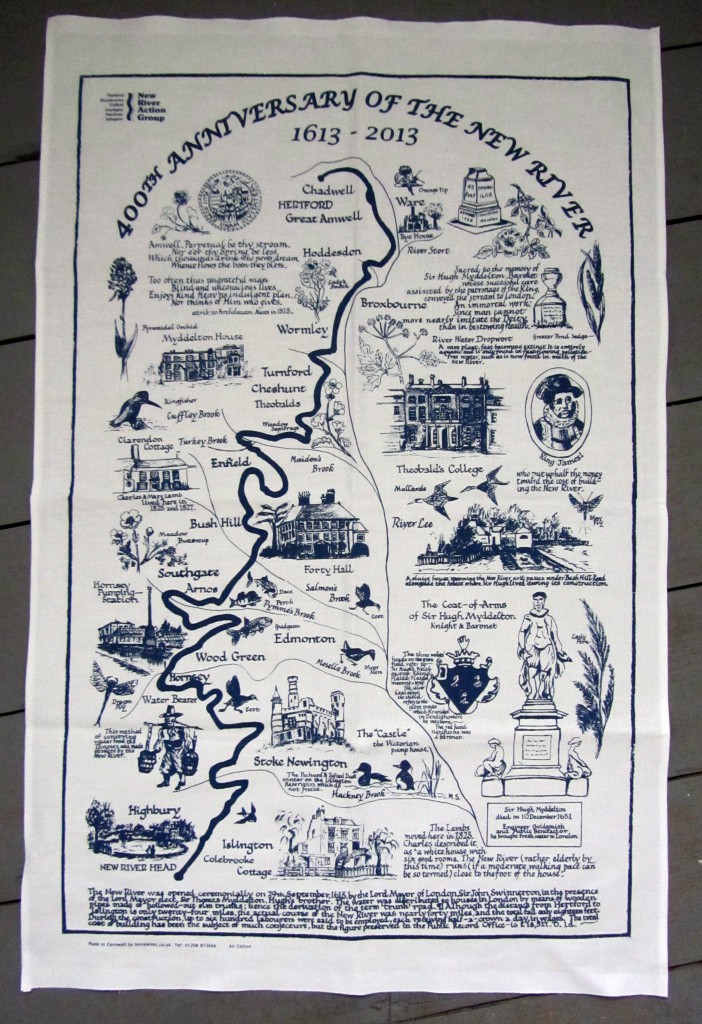 Find more here – A River Ran Through It – Myddleton House Gardens – The New River.
I was inspired to come looking by reading this – Reclaiming The New River.