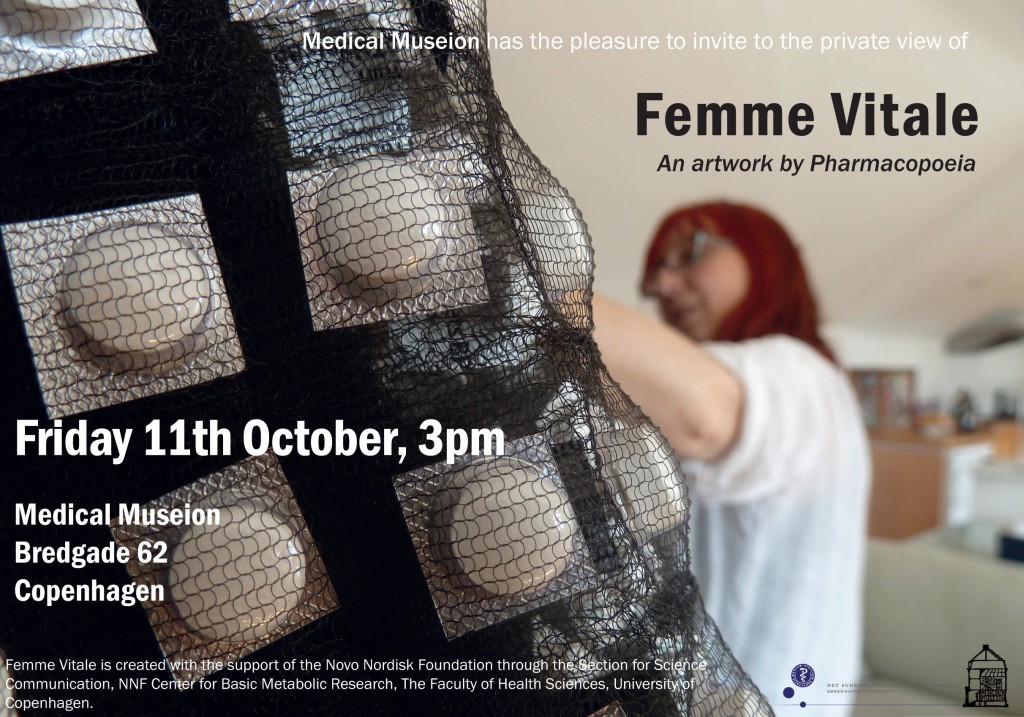 A dress of pills by Susie Freeman & Pharmacopoeia highlighting the increasing incidence of diabetes.
Medical Museion has commissioned an original artwork from the UK group Pharmacopoeia. This video shows glimpses of the piece in the making. The dress of pills represents 10 years of treatment of an average of two female patients, one in Denmark, the other in the UK, with 'metabolic syndrome', the umbrella term for the combination of, among other things, type-2 diabetes, high blood pressure, and obesity. The pill dress can be seen in the entrance hall of Medical Museion, Copenhagen, from Friday 11th October 2013.
See more by Susie Freeman at The Rowley Gallery.