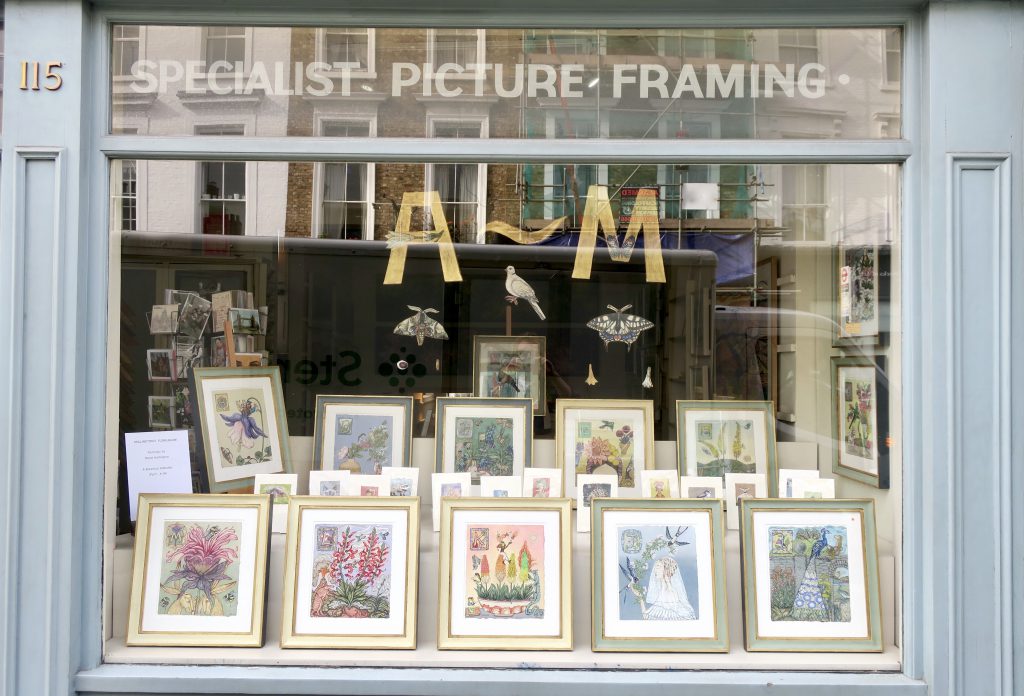 Hollington's Florilegium, paintings by David Hollington, a botanical alphabet, part 1: A to M, in the window of the Rowley Gallery throughout October. They are accompanied by a selection of David's miniature paintings, and a few words of introduction here below.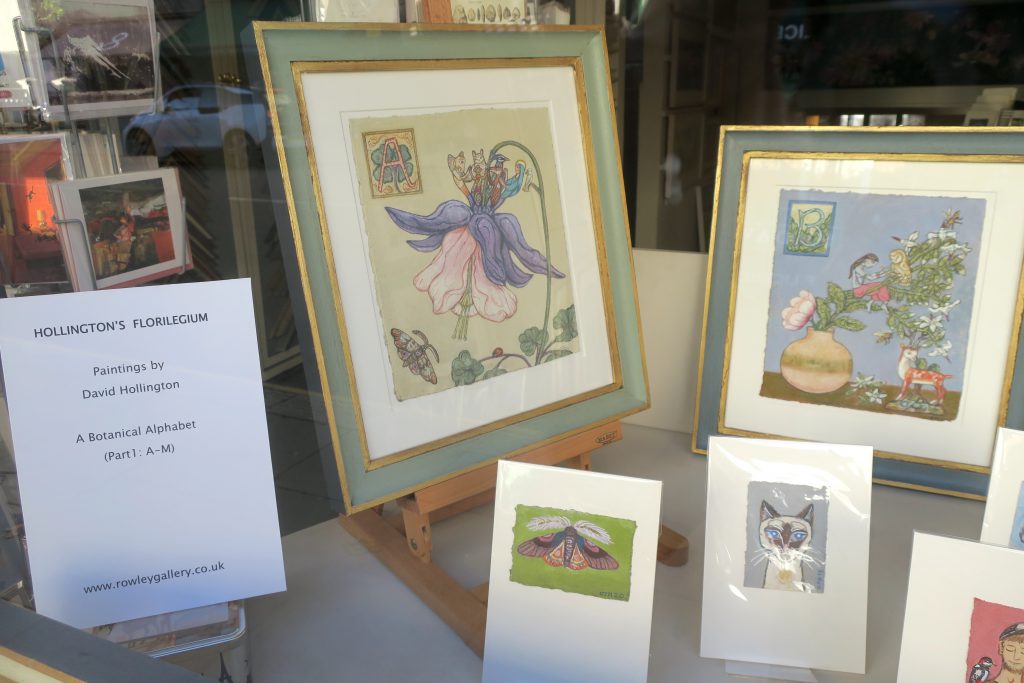 The challenges of creating a botanical alphabet are manyfold. I have chosen plants based not only on how they read sequentially, for example, but also how recognisable they are. I try to balance their natural appearance with the desire to incorporate my own motifs and narrative embellishments.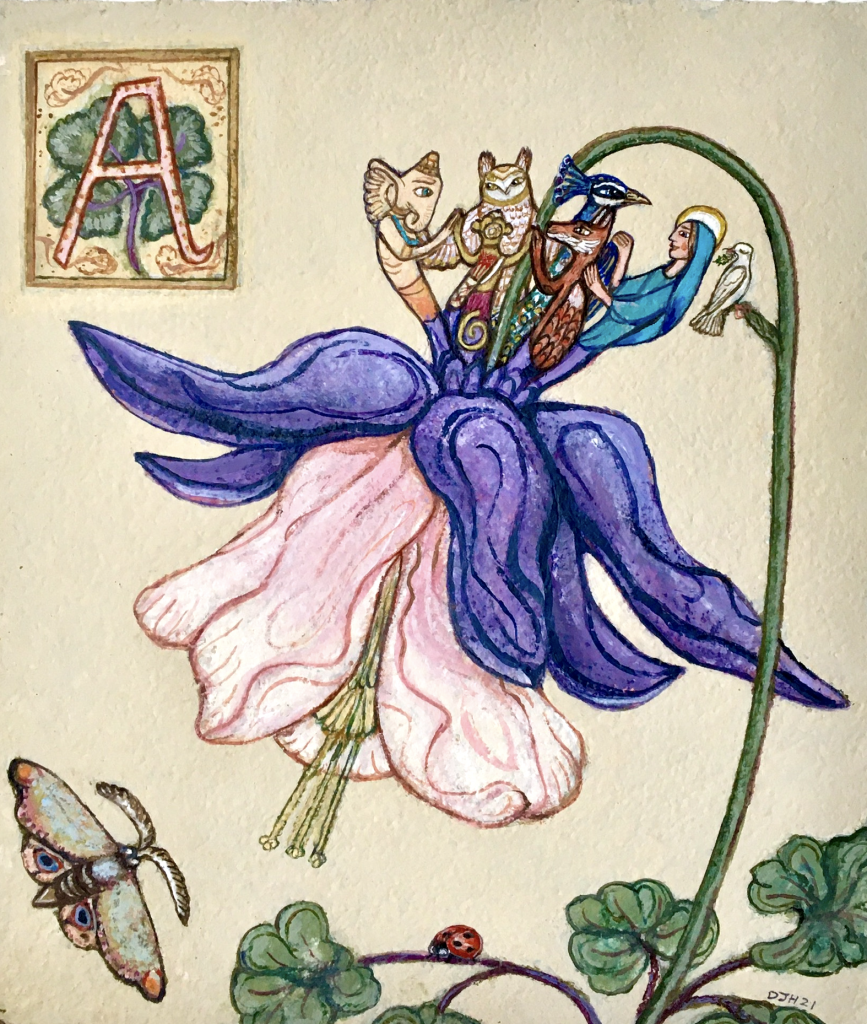 A is for Aquilegia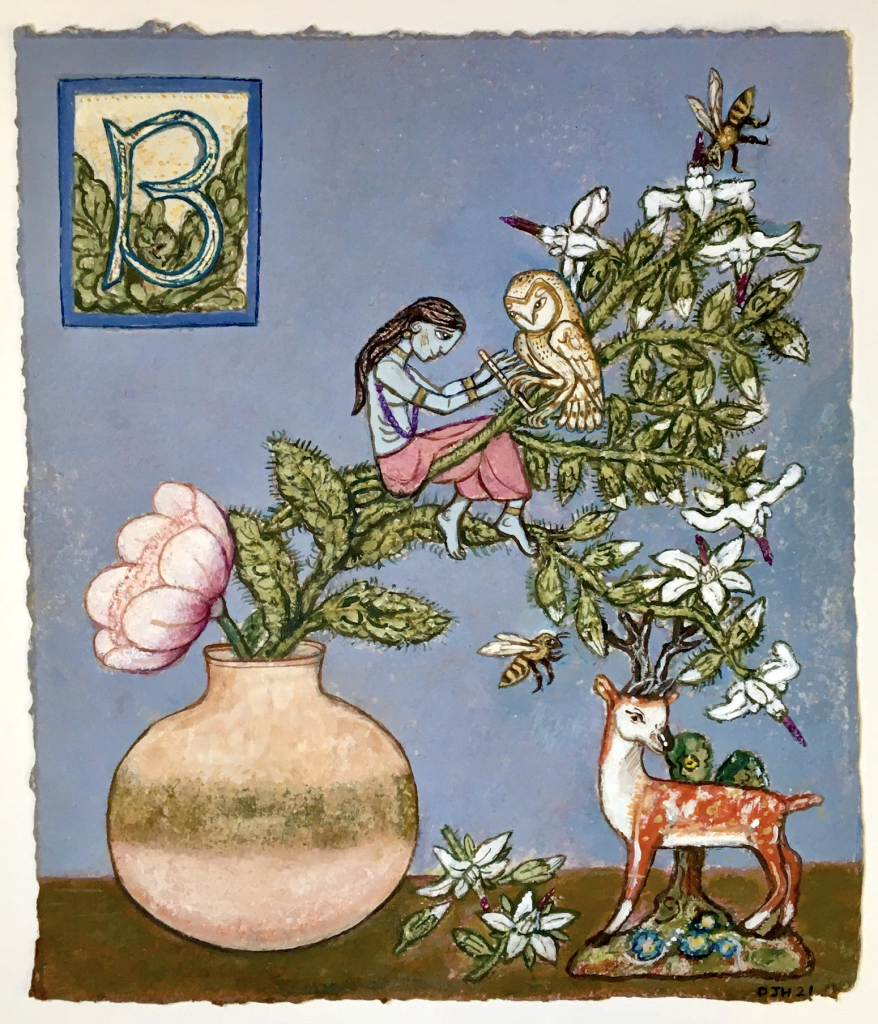 B is for Borage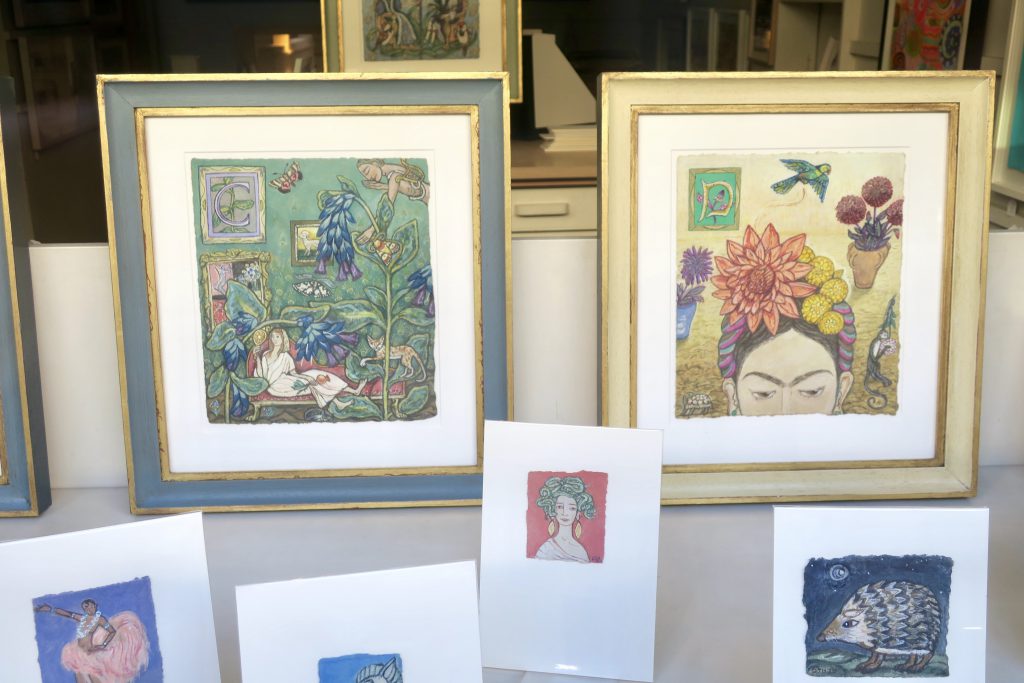 The plates are the basis for a book that I hope will be published in English and Italian, and accompanied by a text by the American writer and horticulturalist Clark Lawrence. We have worked together on many projects, including a large solo show at La Macchina Fissa – his home, arts space, reading retreat near Mantua, in northern Italy.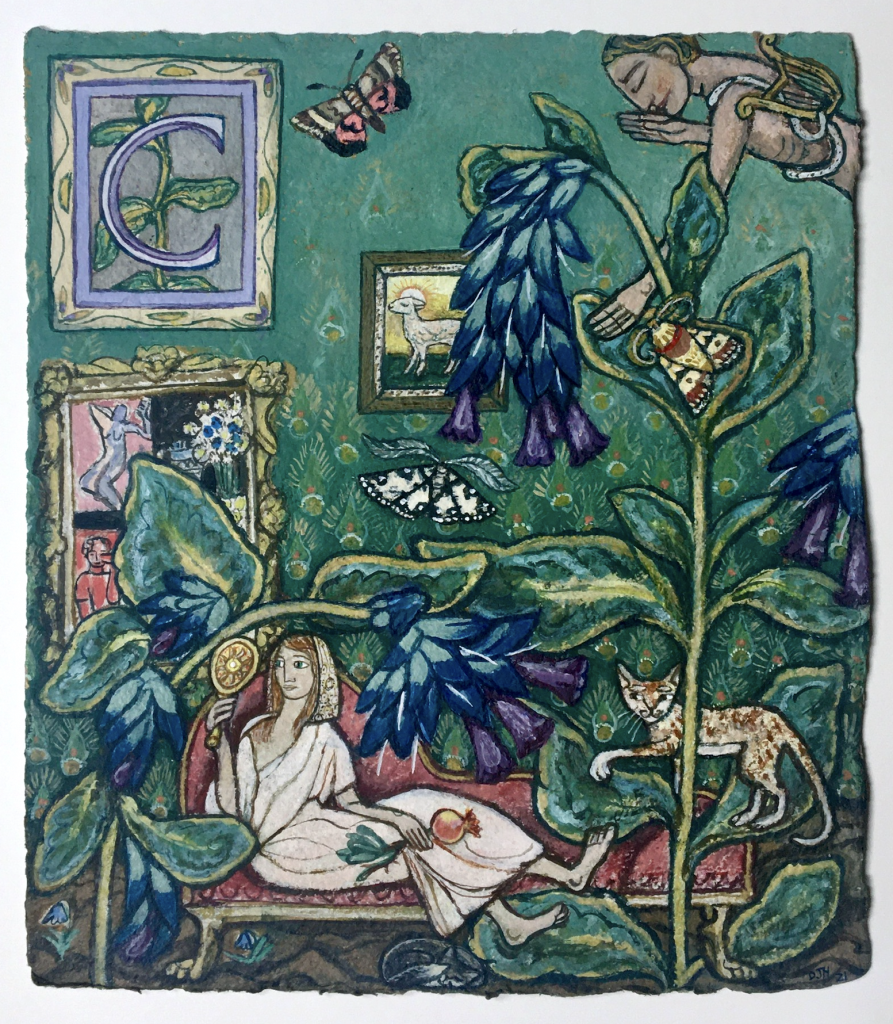 C is for Cerinthe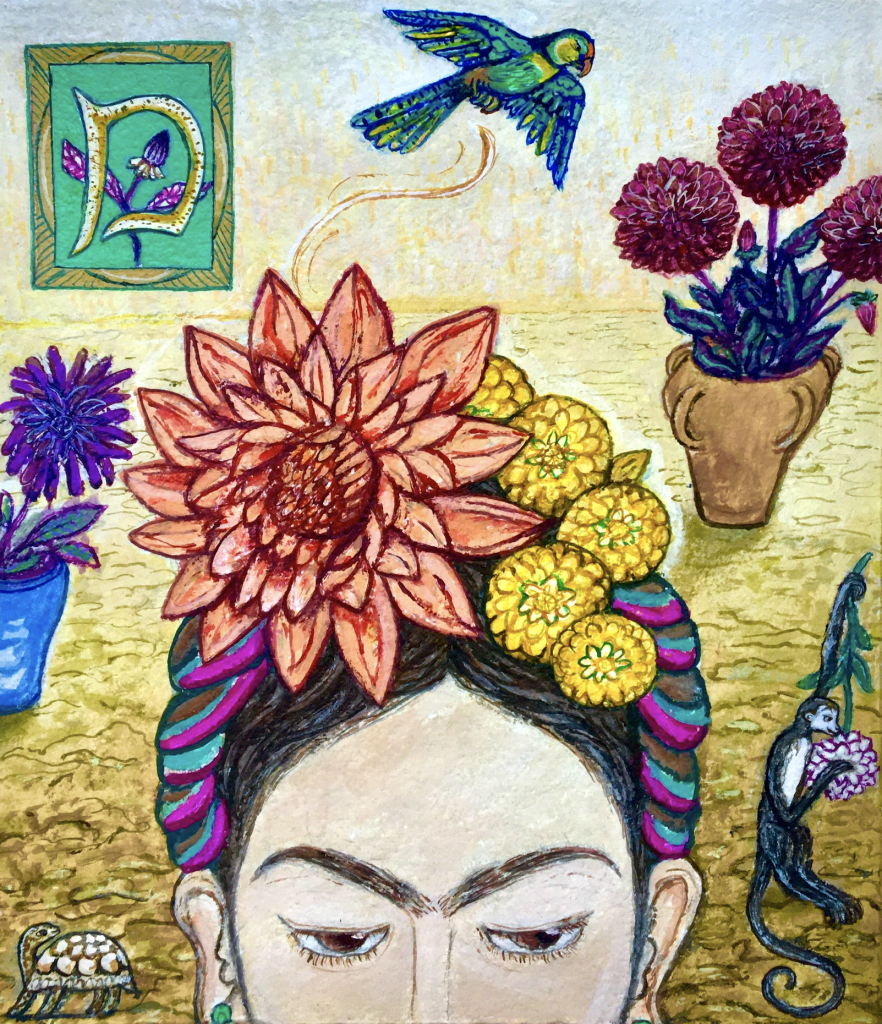 D is for Dahlia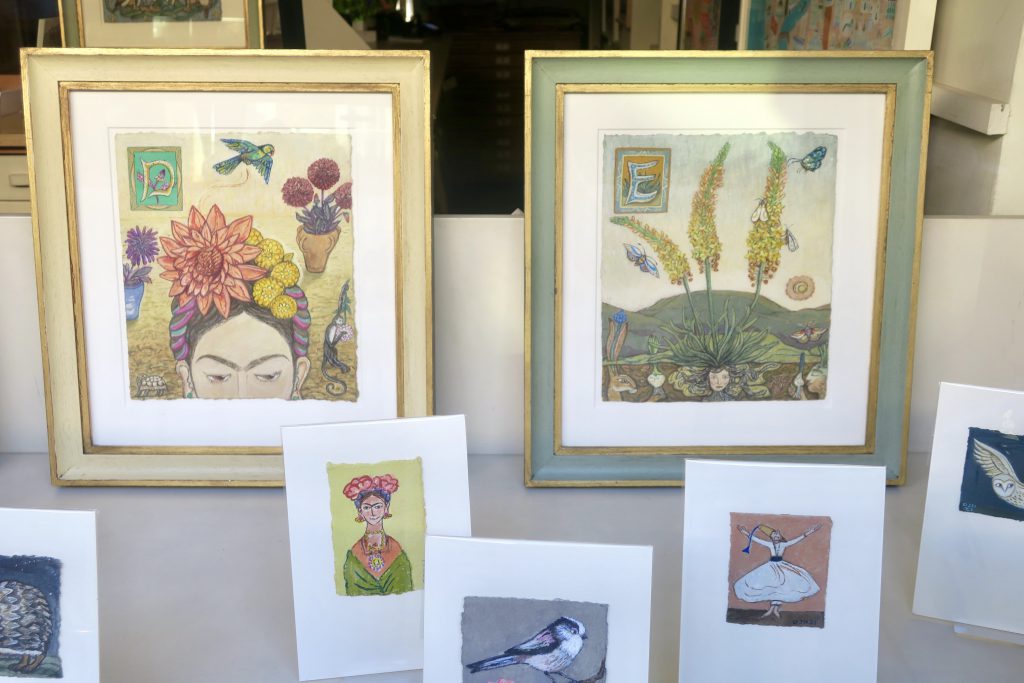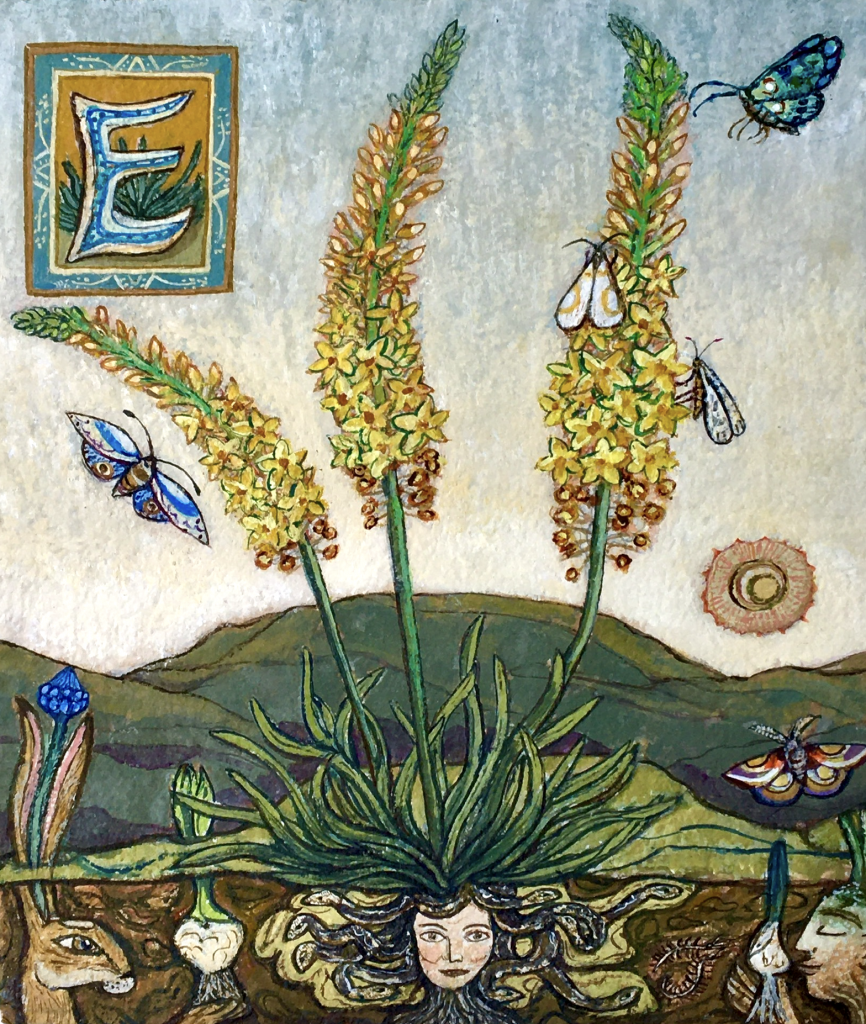 E is for Eremurus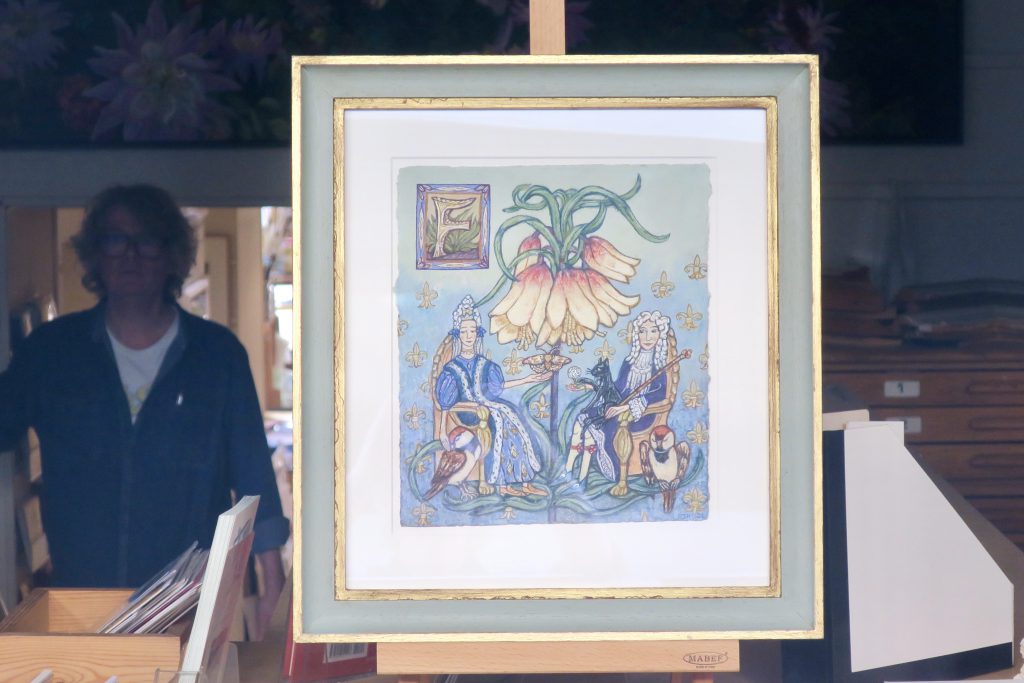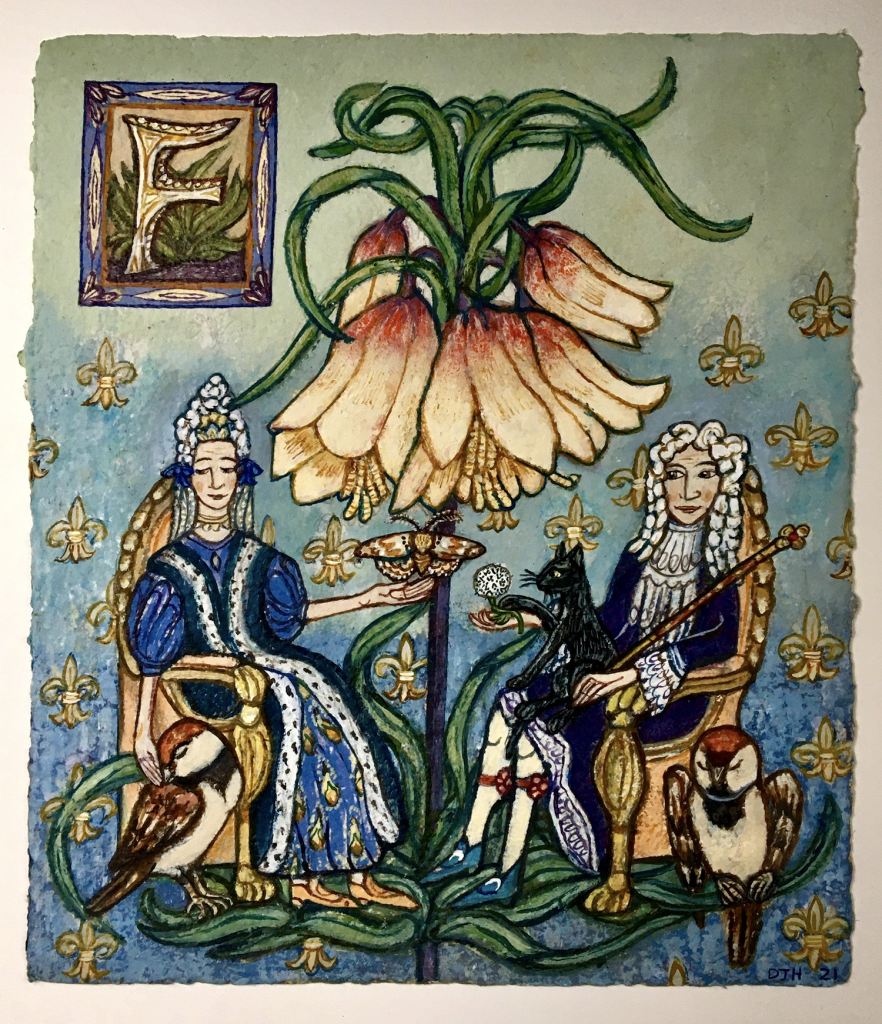 F is for Fritillary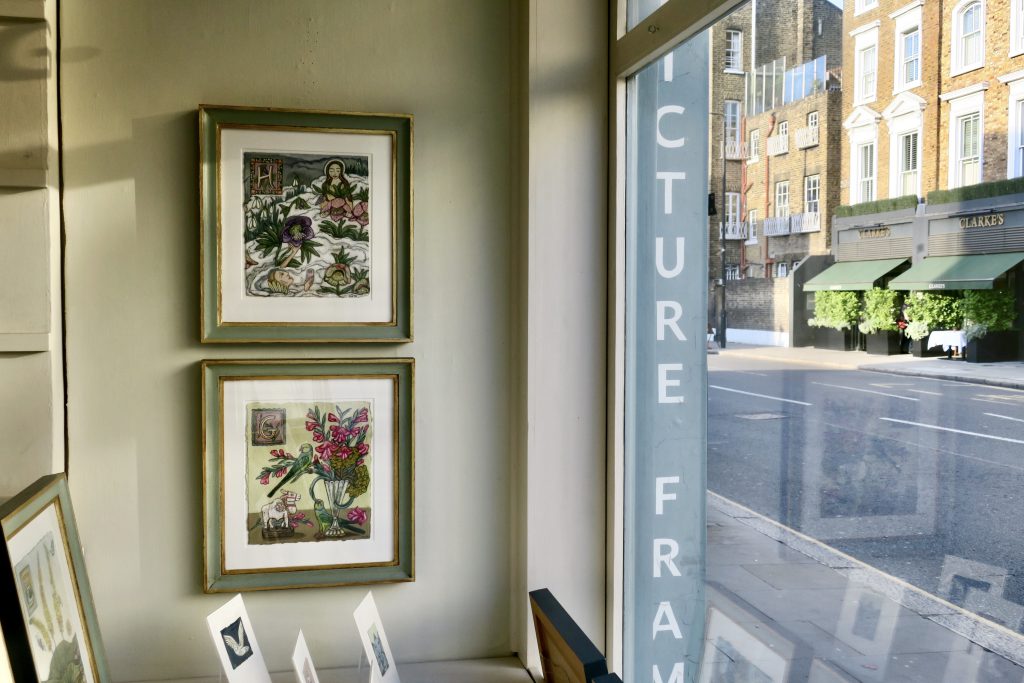 Clark and I decided that each plant subject should be either one that we have grown or tried to grow ourselves or a species that we are particularly interested in or inspired by. The naturalistic ease and warmth of Clark's descriptions of the plants counterbalanced my wider flights of fantasy in the visual depiction.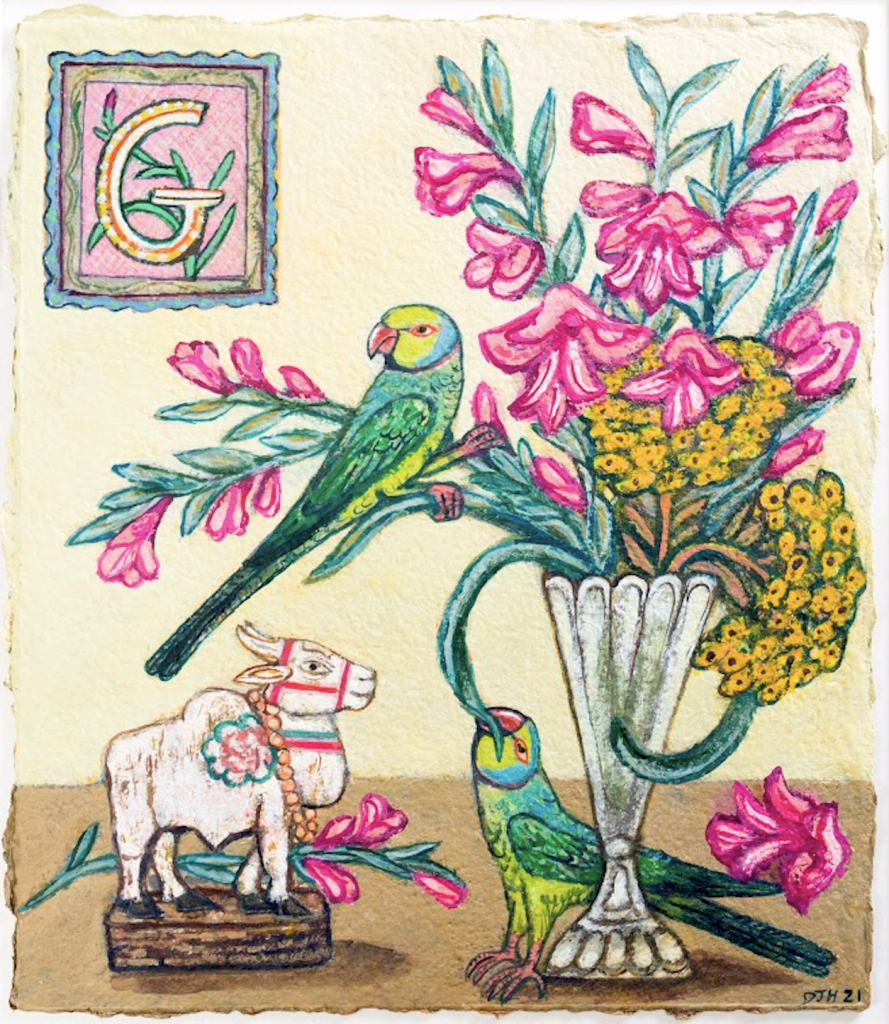 G is for Gladiolus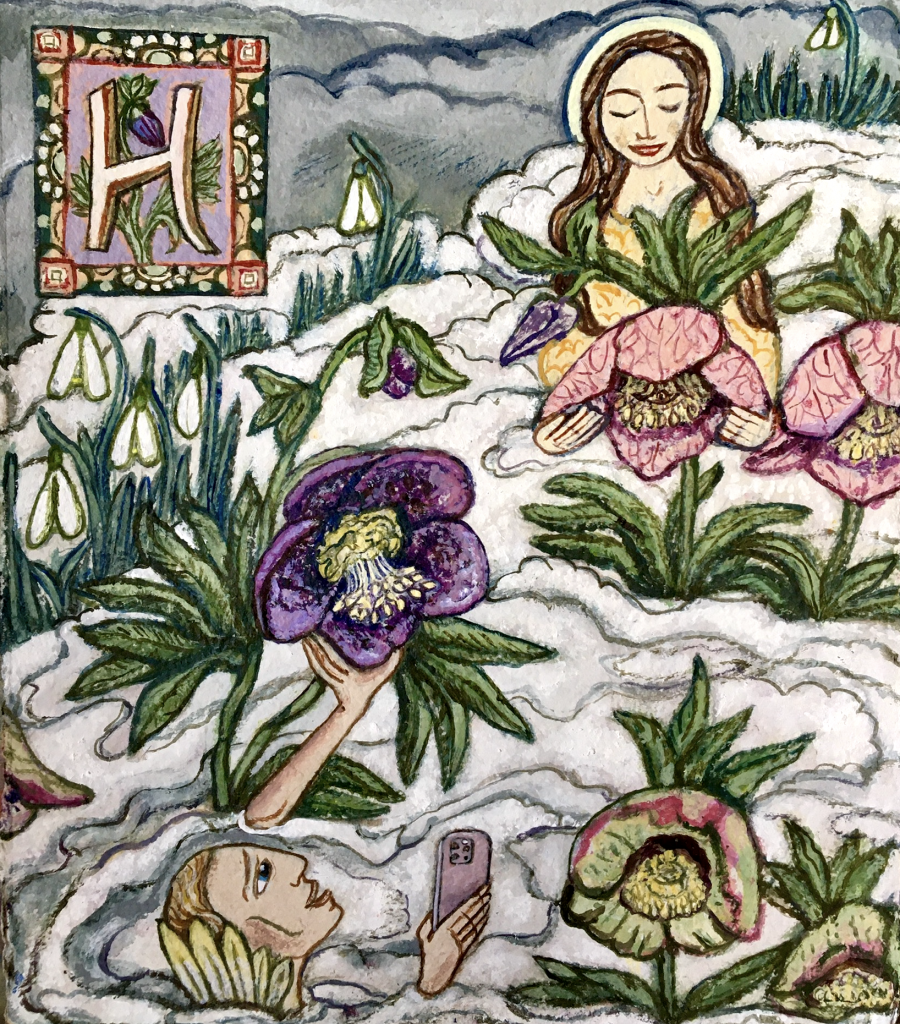 H is for Hellebore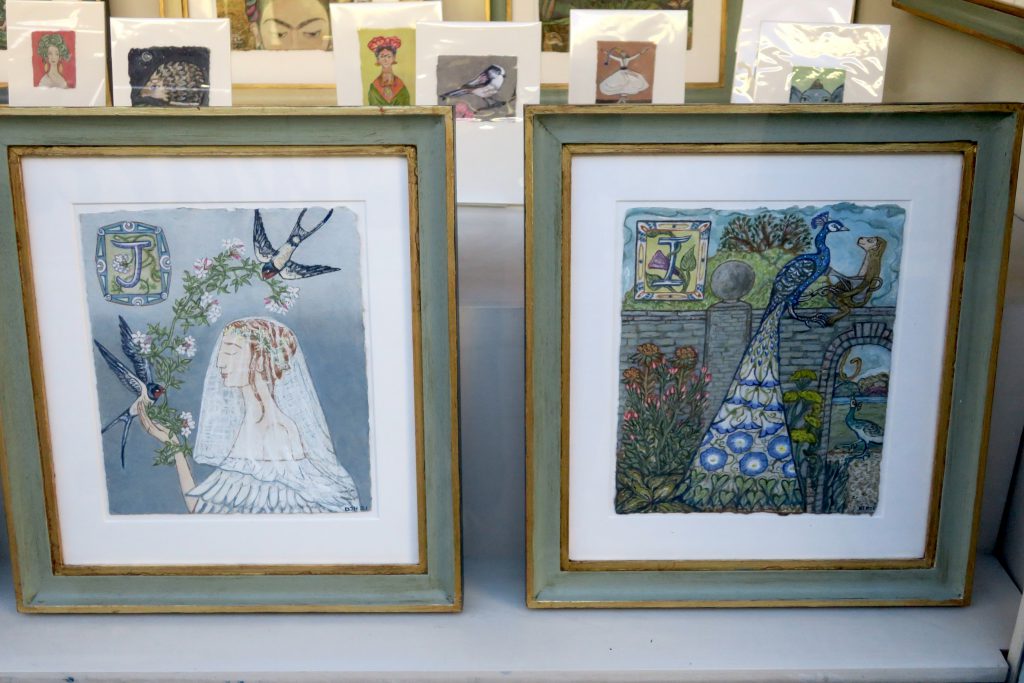 The alphabet is split in half and will be shown in two exhibitions at the Rowley Gallery. Plants beginning with the letters A to M will be exhibited in October 2021, and N to Z (as well as the cover, back cover and fly papers) will follow later. This extended time frame gives me the freedom to dedicate all the attention that I feel each botanical portrait needs.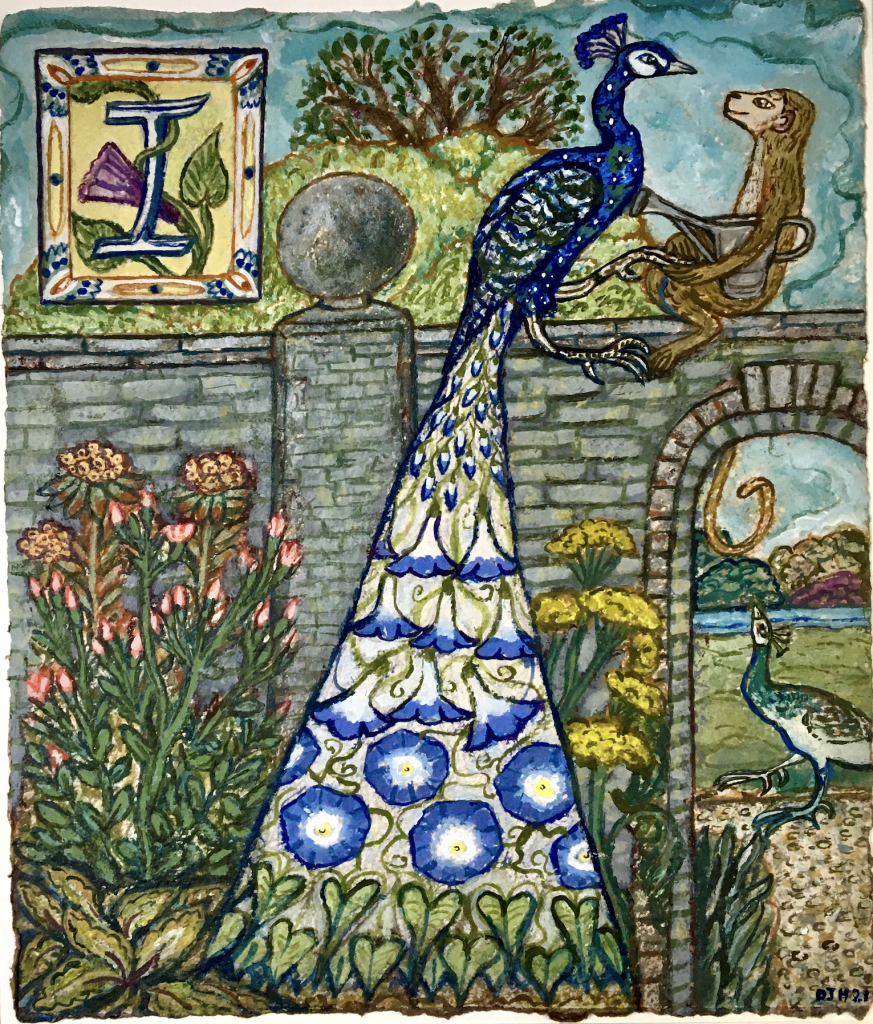 I is for Ipomoea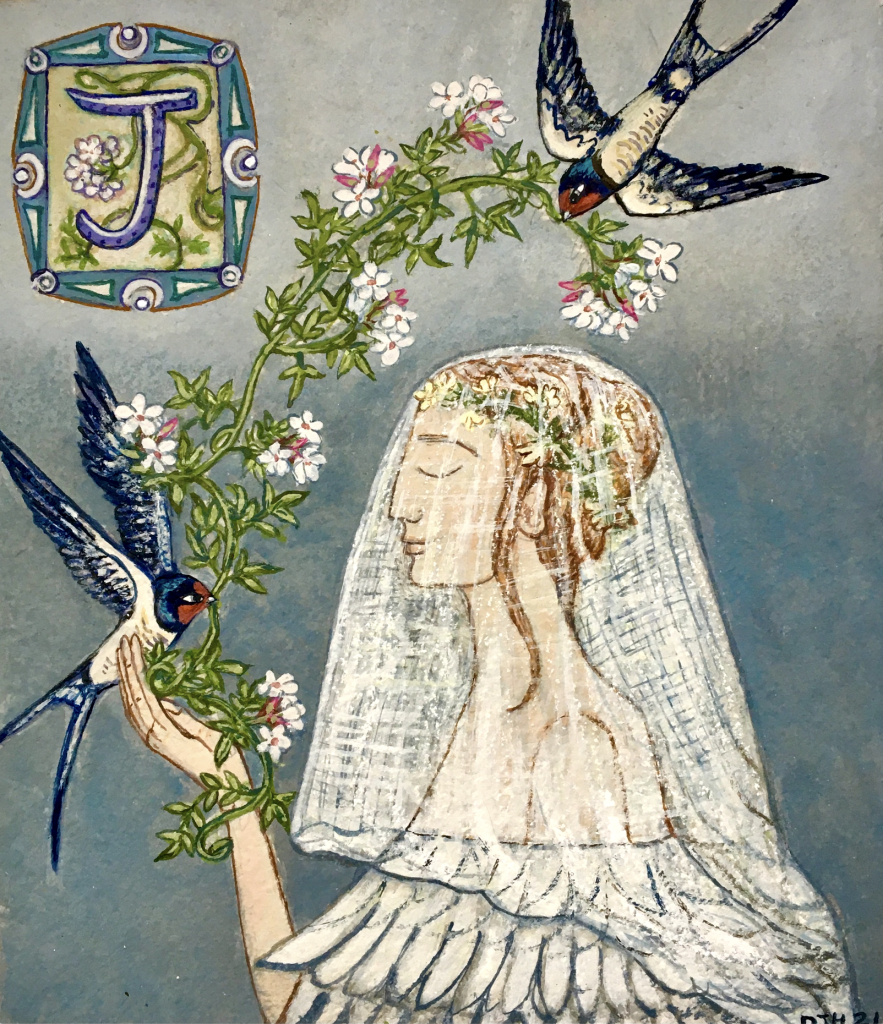 J is for Jasminum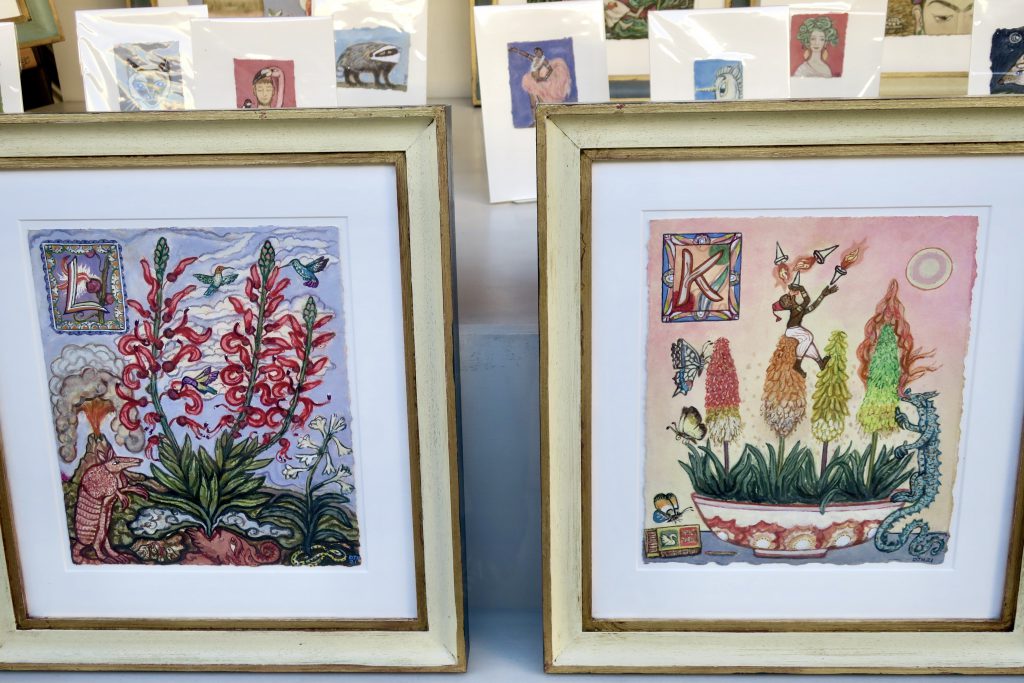 My hope is that my immense love and awe for the natural world – and all the stories that mankind has told about it – may be celebrated, at least in a small way, through this series of works.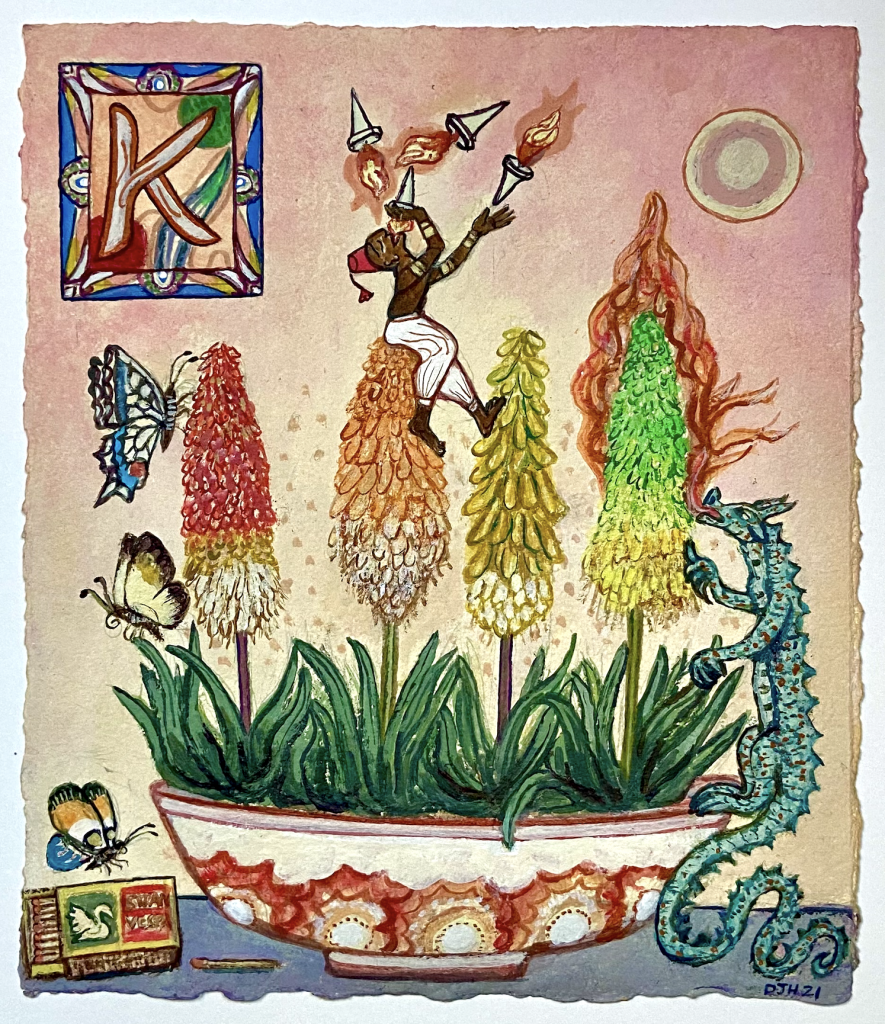 K is for Kniphofia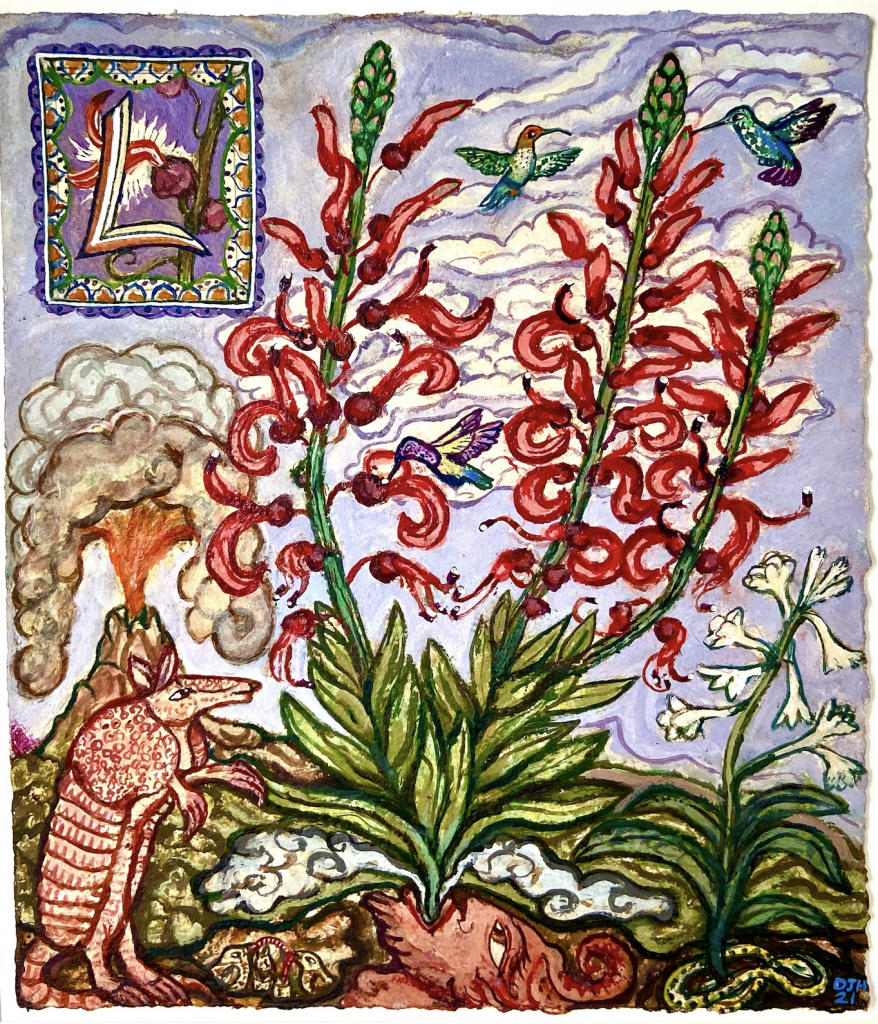 L is for Lobelia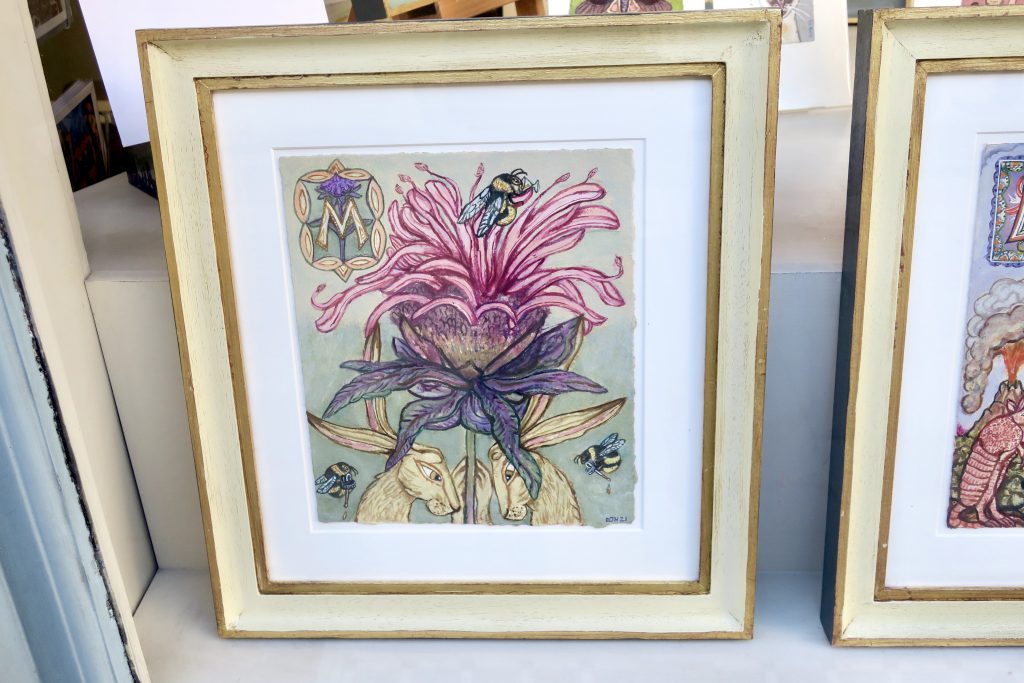 This is a time in our history when it has never been more crucial that we embrace every opportunity to bring plants, shrubs and trees into our homes, balconies, gardens, parks, ponds, rivers, and even wastelands. It is time to re-wild our world, to create diverse and sustainable ecosystems that aim to restore nature's balance and provide food for a myriad of insects and animal life.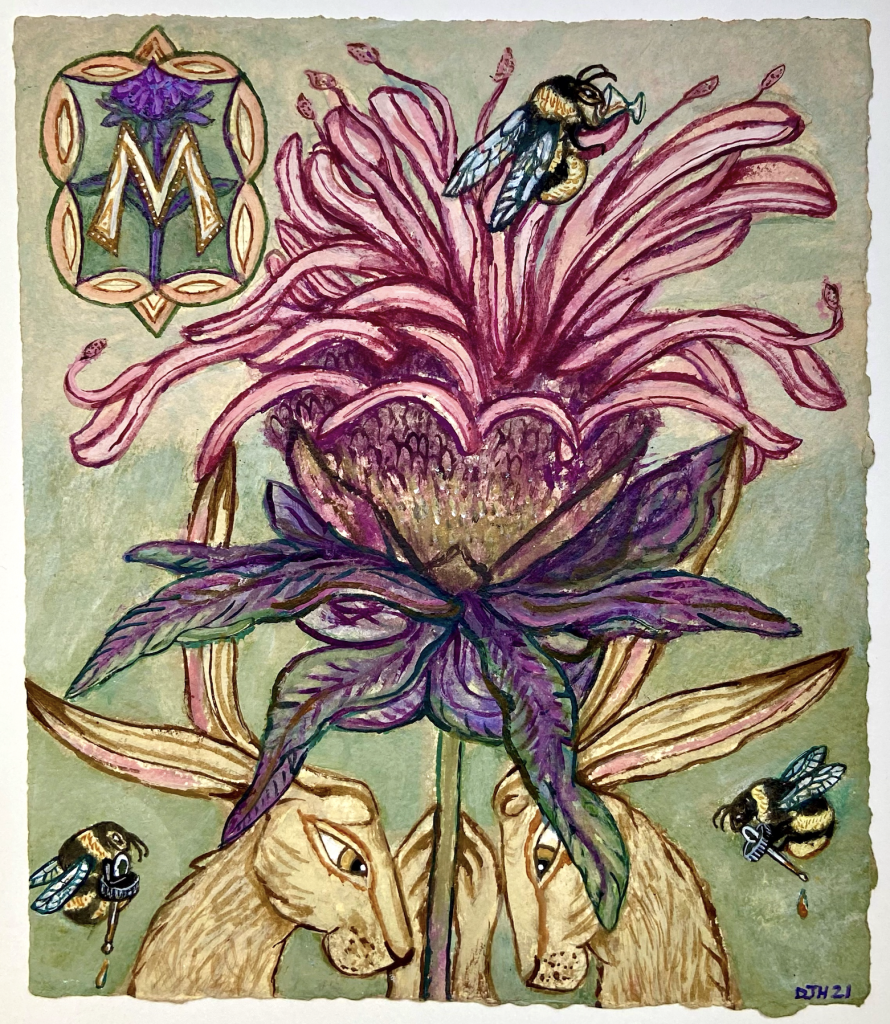 M is for Monarda
※
David Hollington / The Rowley Gallery