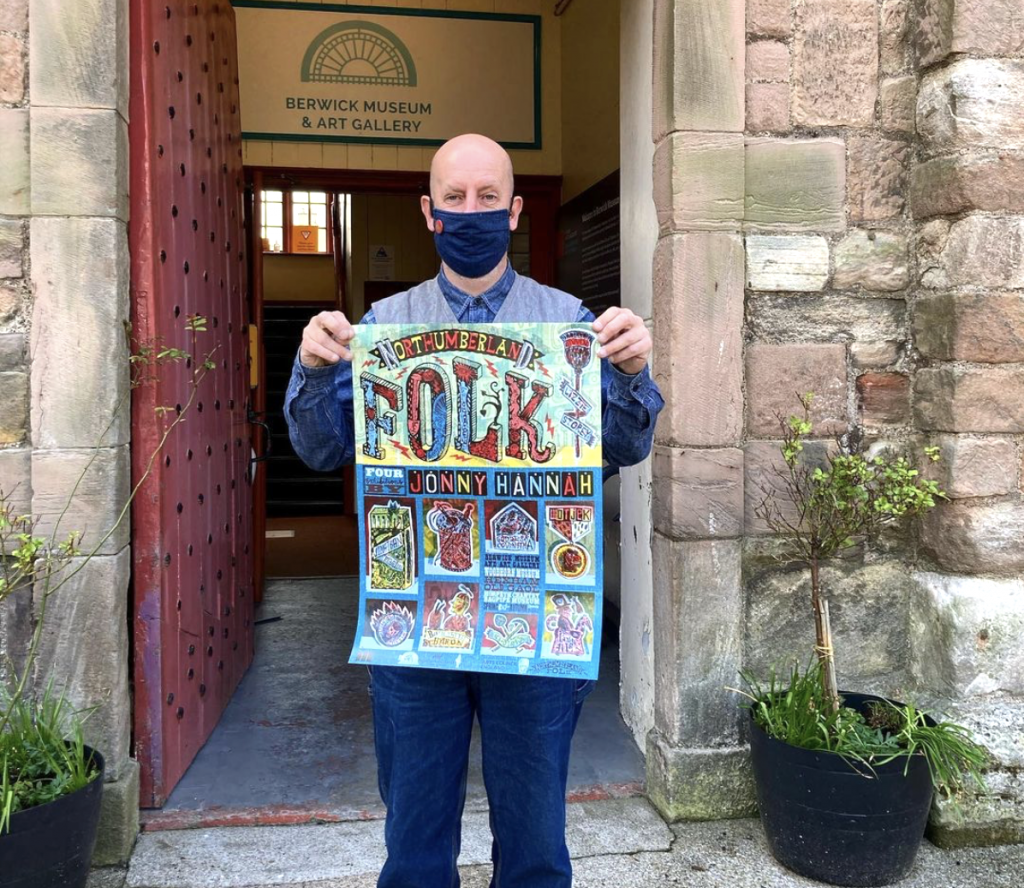 What I love about Folklore is all the many, many unanswered questions. Modern life gives us answers in a fraction of a second via the wonderment of the internet. They may not always be correct, but the answers are there.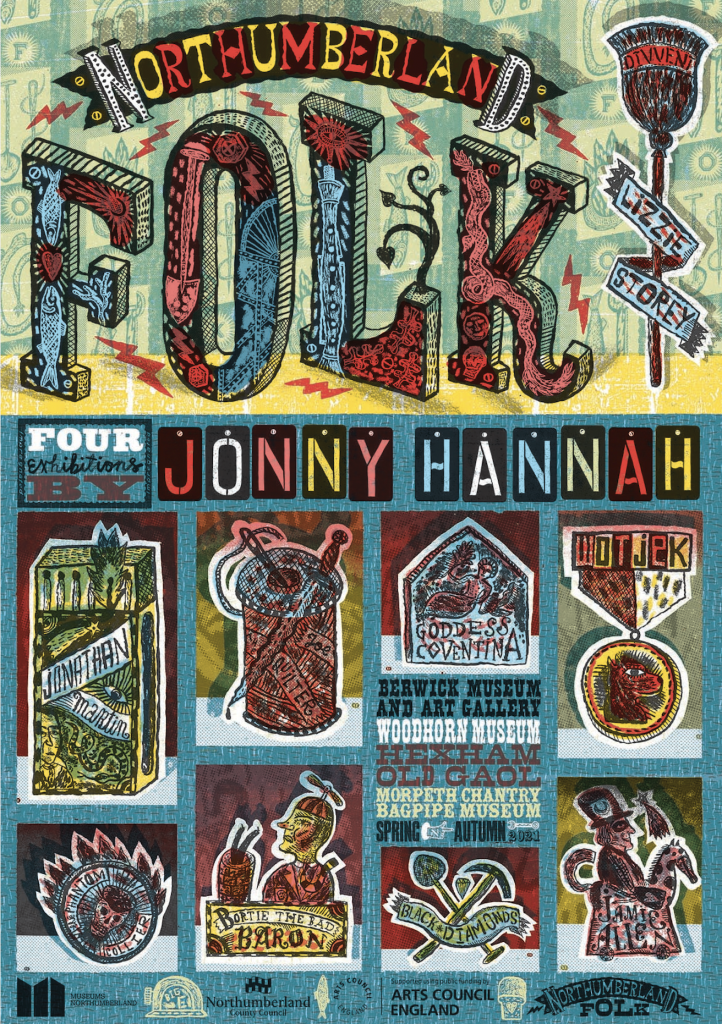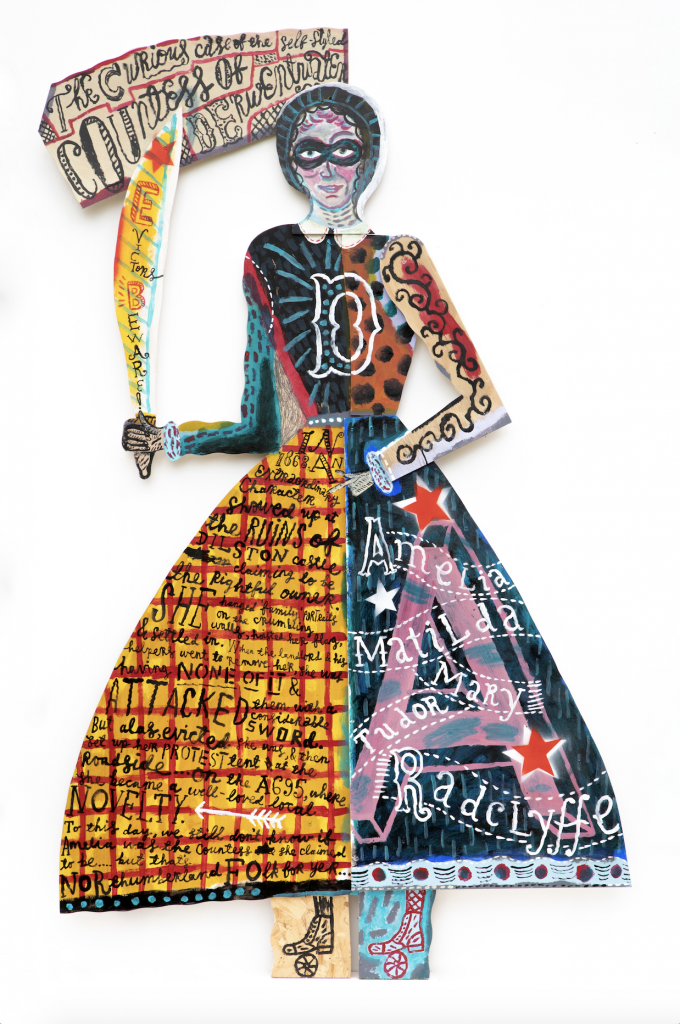 The Countess of Derwentwater
But who, pray tell, was the Countess of Derwentwater? What happened to the Hexham Heads? Where are they now? Was Jimmy Strength really one hundred & fifteen when he died? We'll never know, & how I find that immensely satisfying.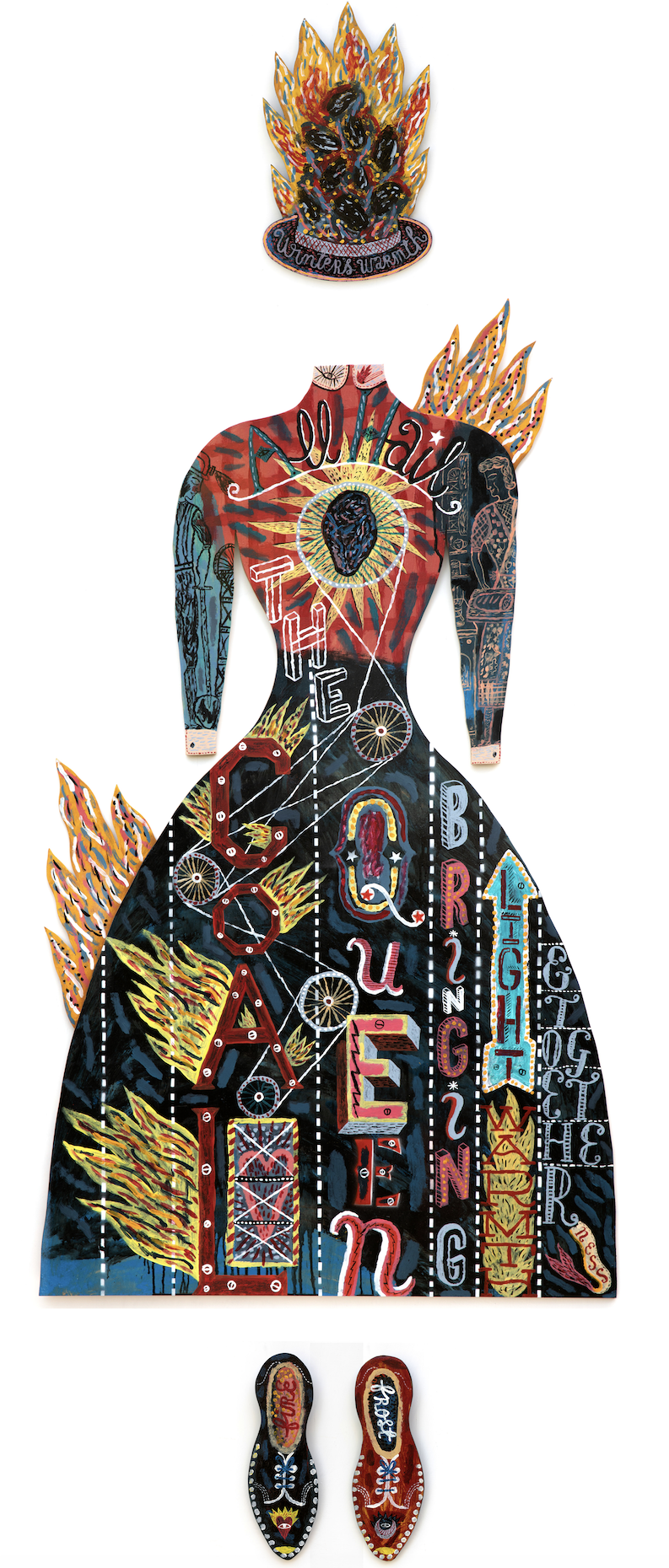 The Coal Queen
I began exploring the county of Northumberland in July 2019, when Museums Northumberland awarded the commission that was to be the main summer exhibition of 2020. I quickly came up with the name 'Northumberland Folk'. That did the trick nicely. Then I looked in books, fumbled around websites, & best of all, went out there & started nervously talking to folks, & more nervously, got attention from  busking on the streets, handing out booklets & getting stories in return. I came up with a tagline 'You Are The Folk', a sentence that doesn't really make sense, but be sure of one thing… we're all part of history. Even if we're not on the telly, or publish pedagogical papers, we all have stories to tell that are worth listening to. It's what I call 'Urban Folk'. Concrete streets can produce folk phenomenon just as much as the deep, dark forests of yesteryear.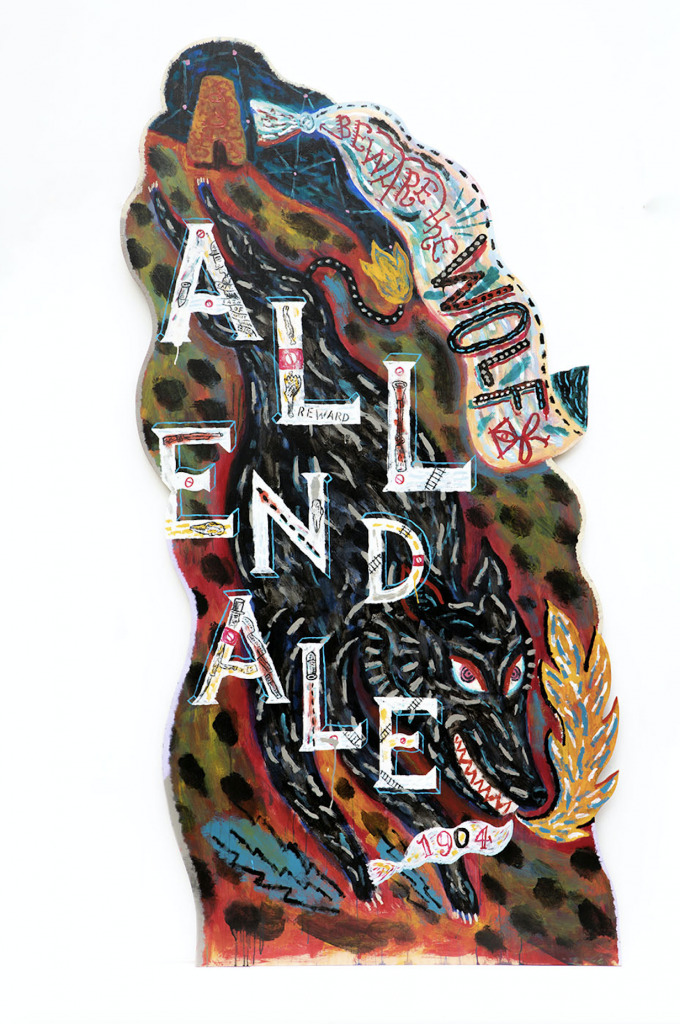 The Wolf of Allendale
So then I started painting, drawing & printing… and four exhibitions later, & of course, one year later (what Folk tales will we have about the pandemic in the decades to come?) it all opened to the public, who seem to have enjoyed what they see. As one visitor to Wooodhorn said… "So colourful, thought provoking. How much people work to keep us all going and how people are often badly paid, in poor conditions and undervalued. Like key workers today. What an amazing portrait of the colourful nature of this community."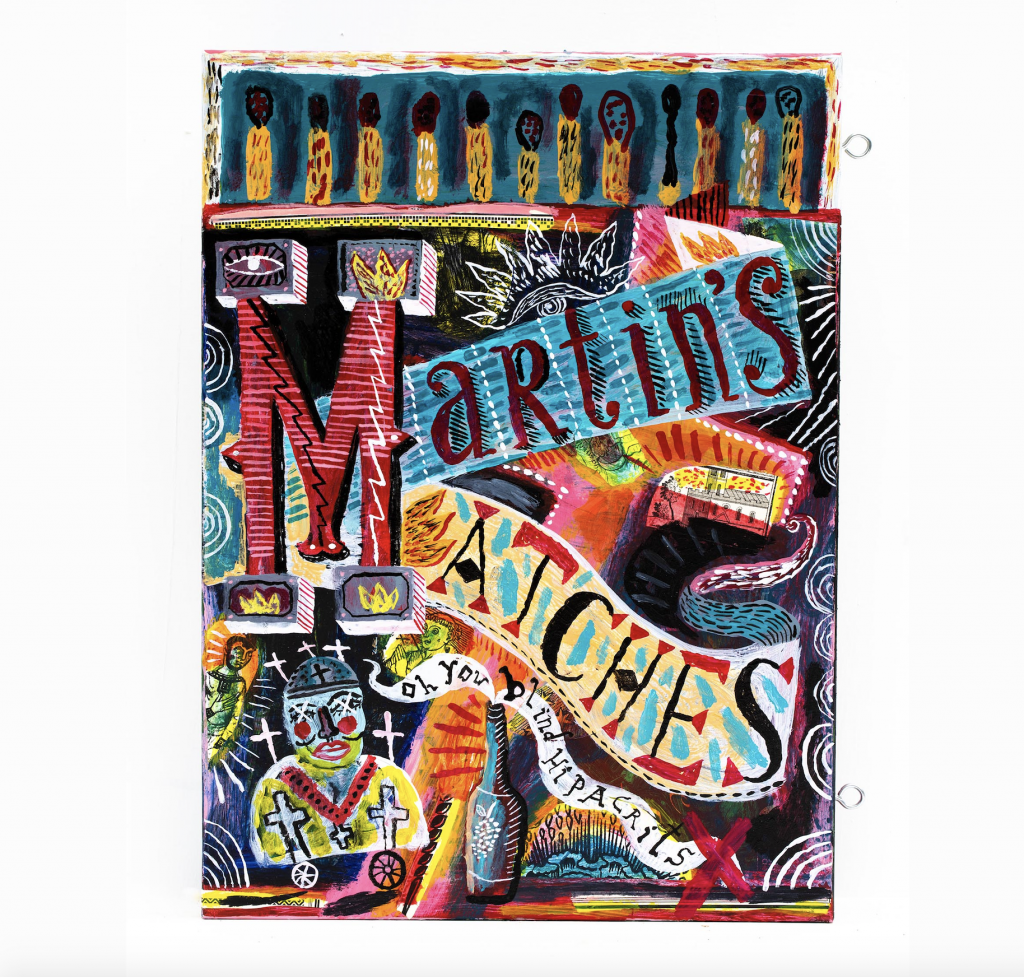 Martin's Matches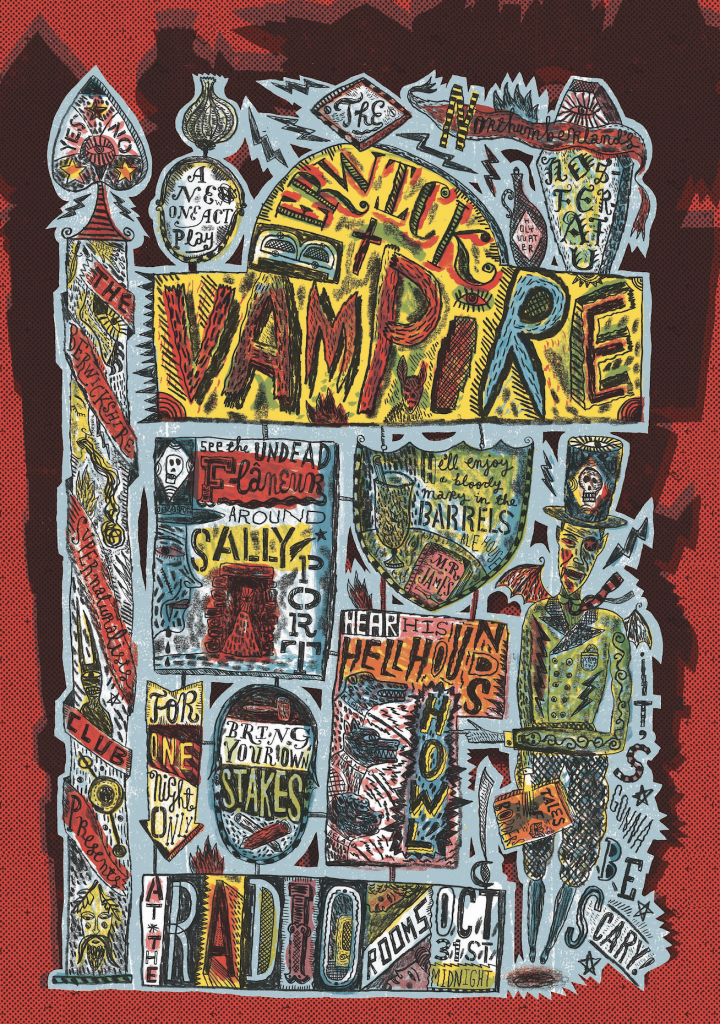 The Berwick Vampire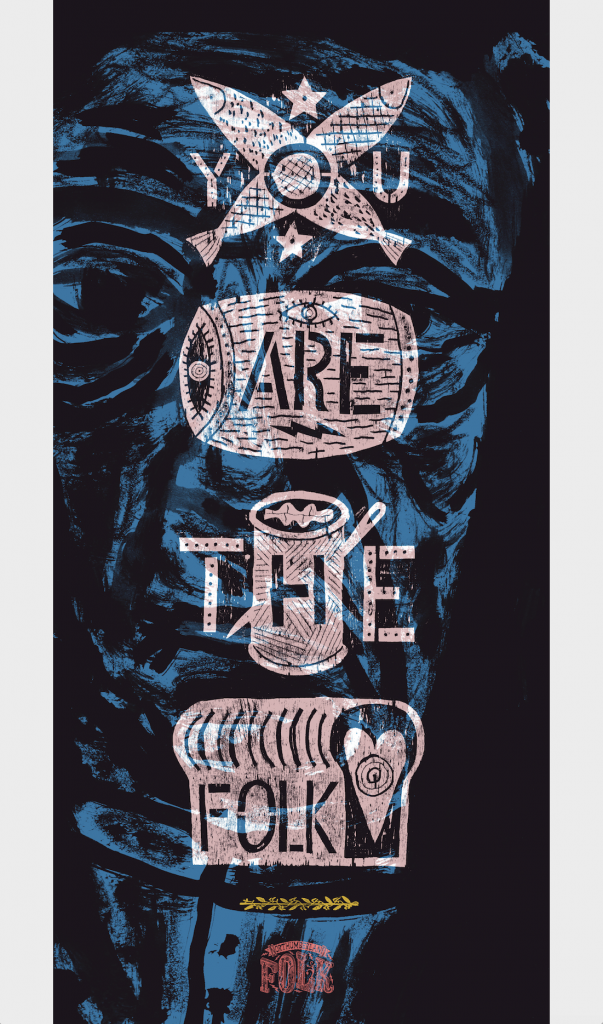 You Are The Folk
So, as you can see, my job is done.
But where, oh where, are the Hexham Heads?!?…
※
Tune in tonight and all will be revealed…
Northumberland Folk: The Online Talk
※