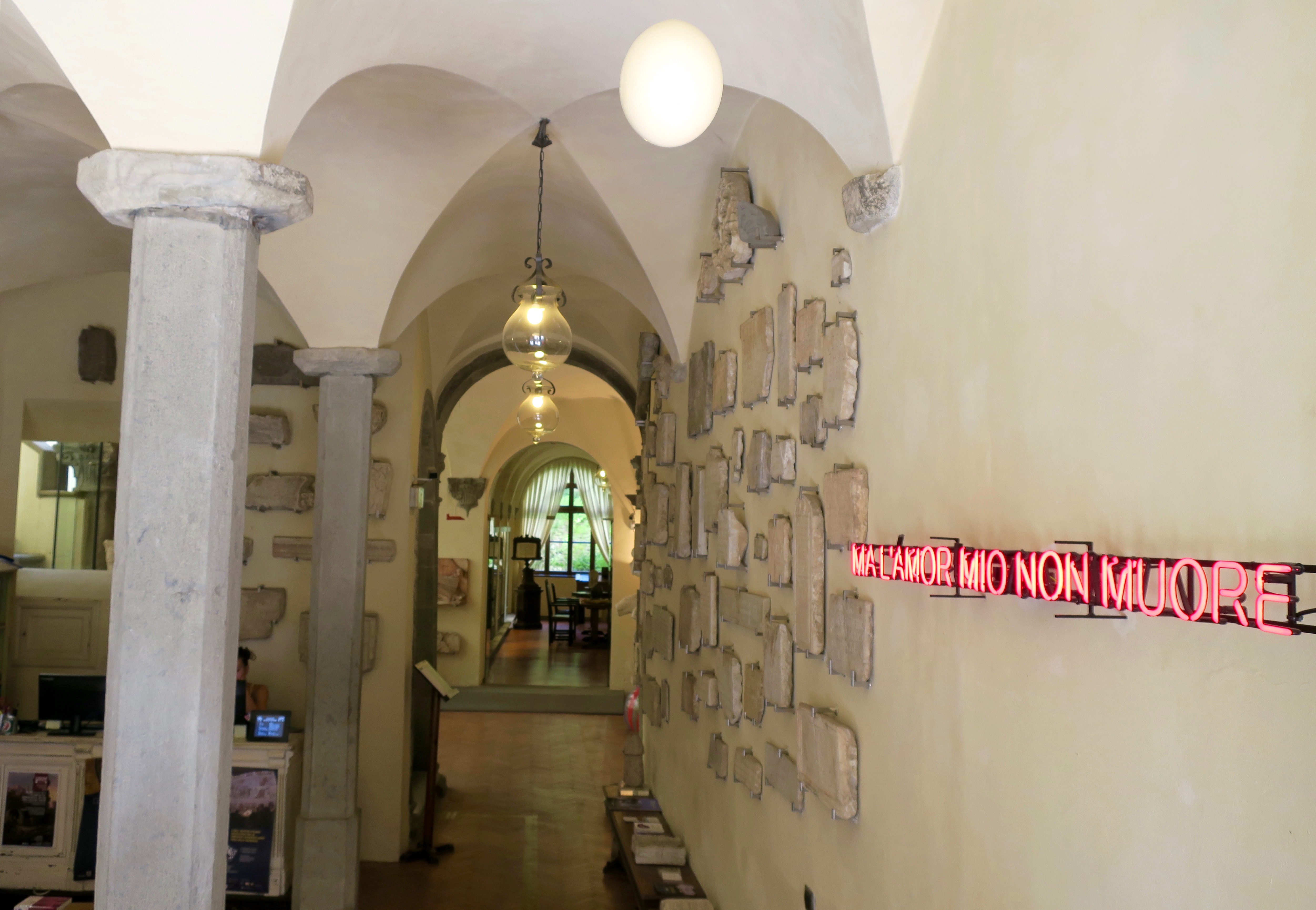 Ivan Bruschi was an antiquarian and collector and founder in 1968 of the Fiera Antiquaria in Arezzo, the first and still the largest antiques market in Italy. He was inspired by his frequent visits to London's Portobello Road. After his death in 1996 his home was opened as a museum, but without labels. It's a treasure-trove of anonymous artefacts, a cabinet of curiosities.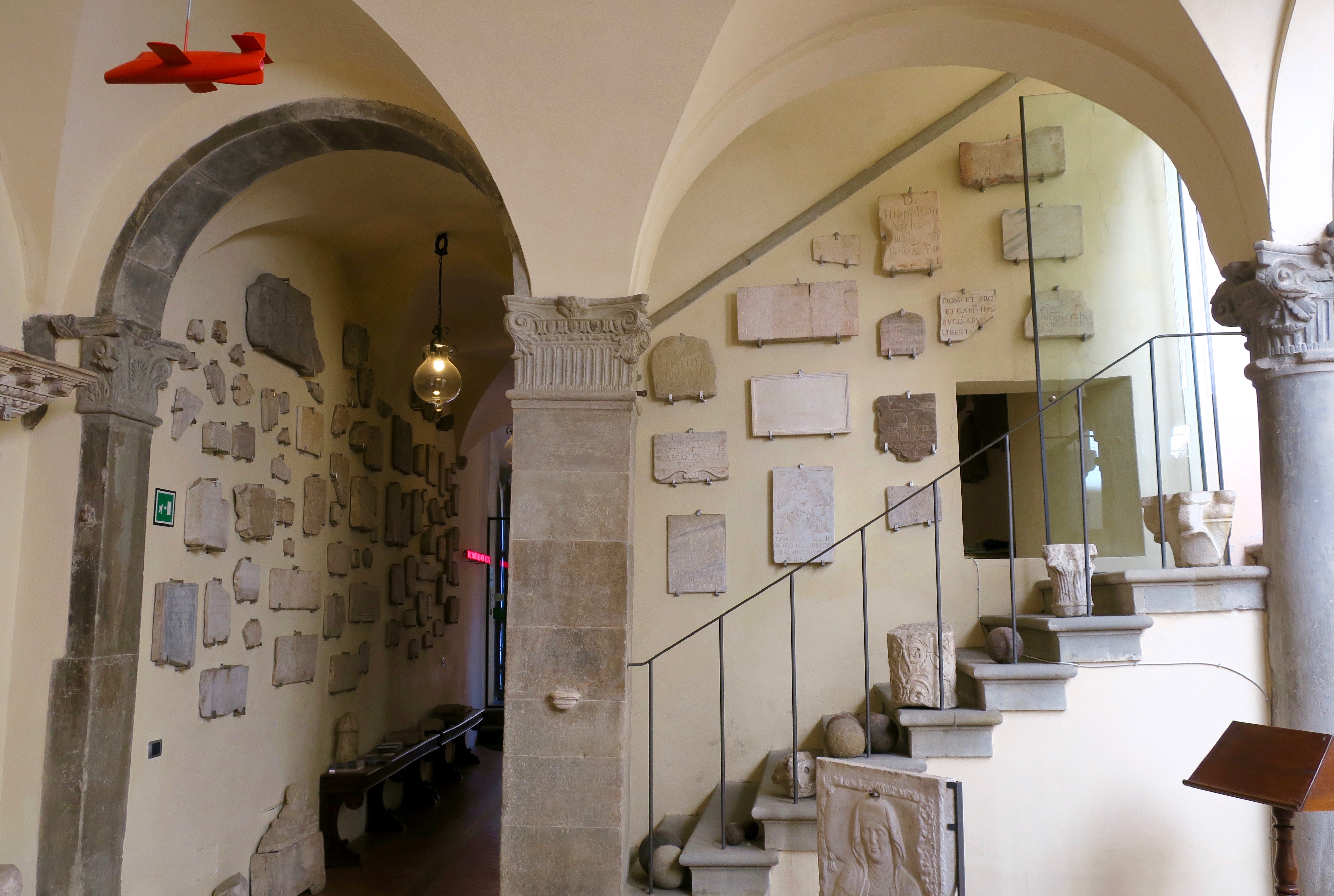 It was only gradually as we looked around that we realised there was an exhibition of contemporary art mixed in with the permanent collection. We were the only visitors and we wandered the rooms in a state of blissful ignorance, not knowing what we were seeing. I found an exhibition guide as we left.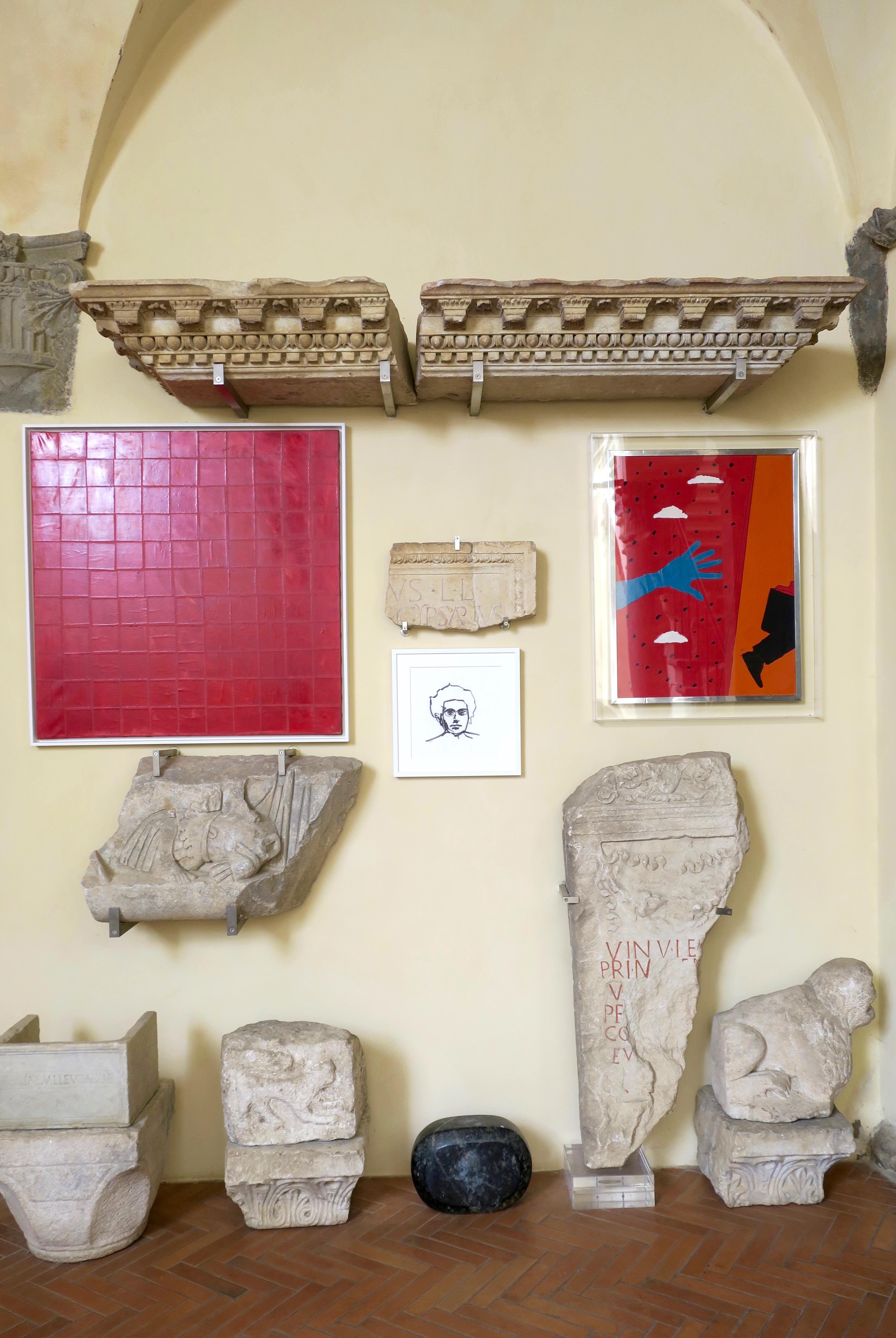 Monocromo Rosso, Sergio Lombardo, 1961, enamel on canvas papers
Gramsci, Alfredo Jaar, ink on vellum
Addii, Tano Festa, 1972, oil on canvas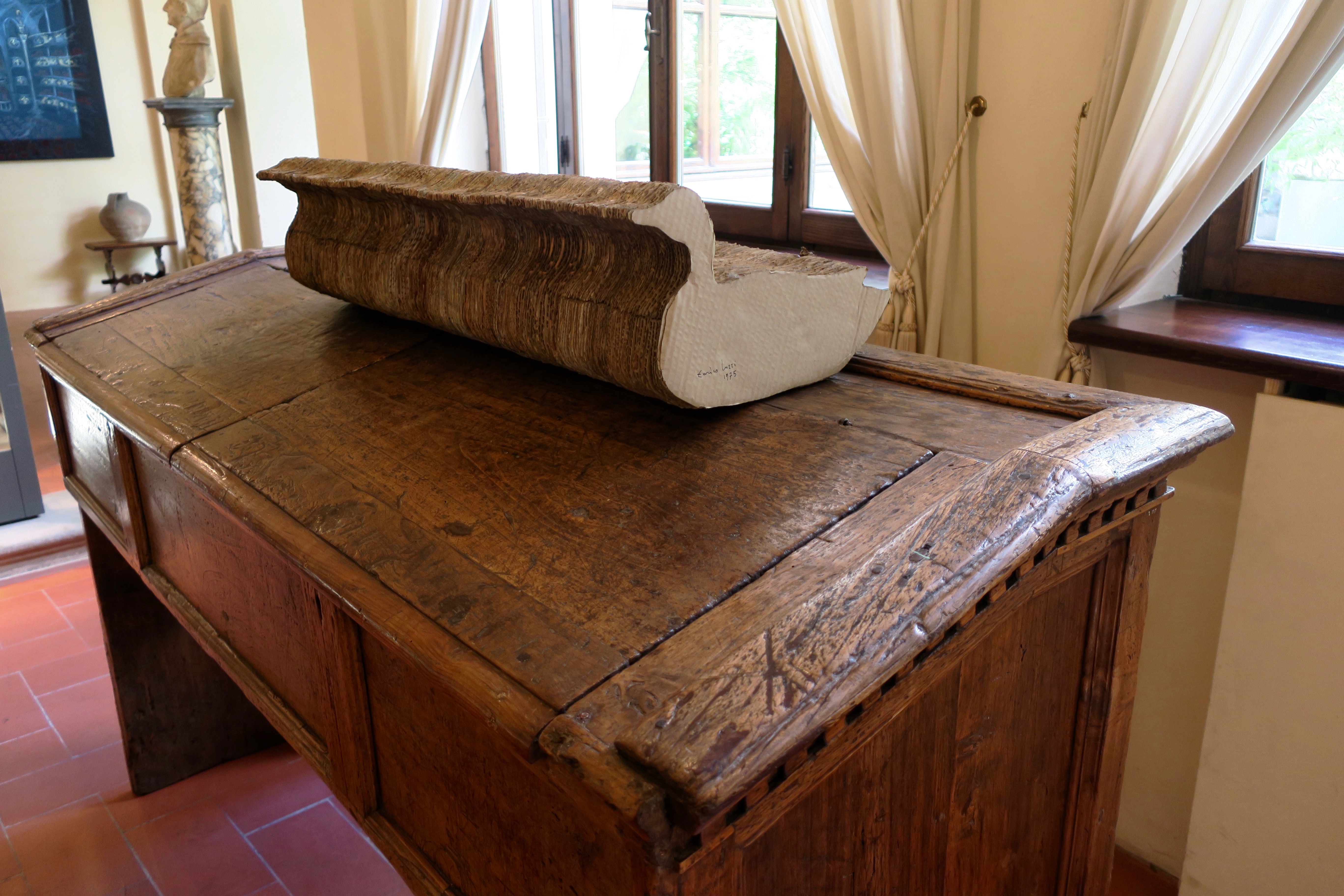 L'Oca, Enrico Luzzi, 1975, glued cartons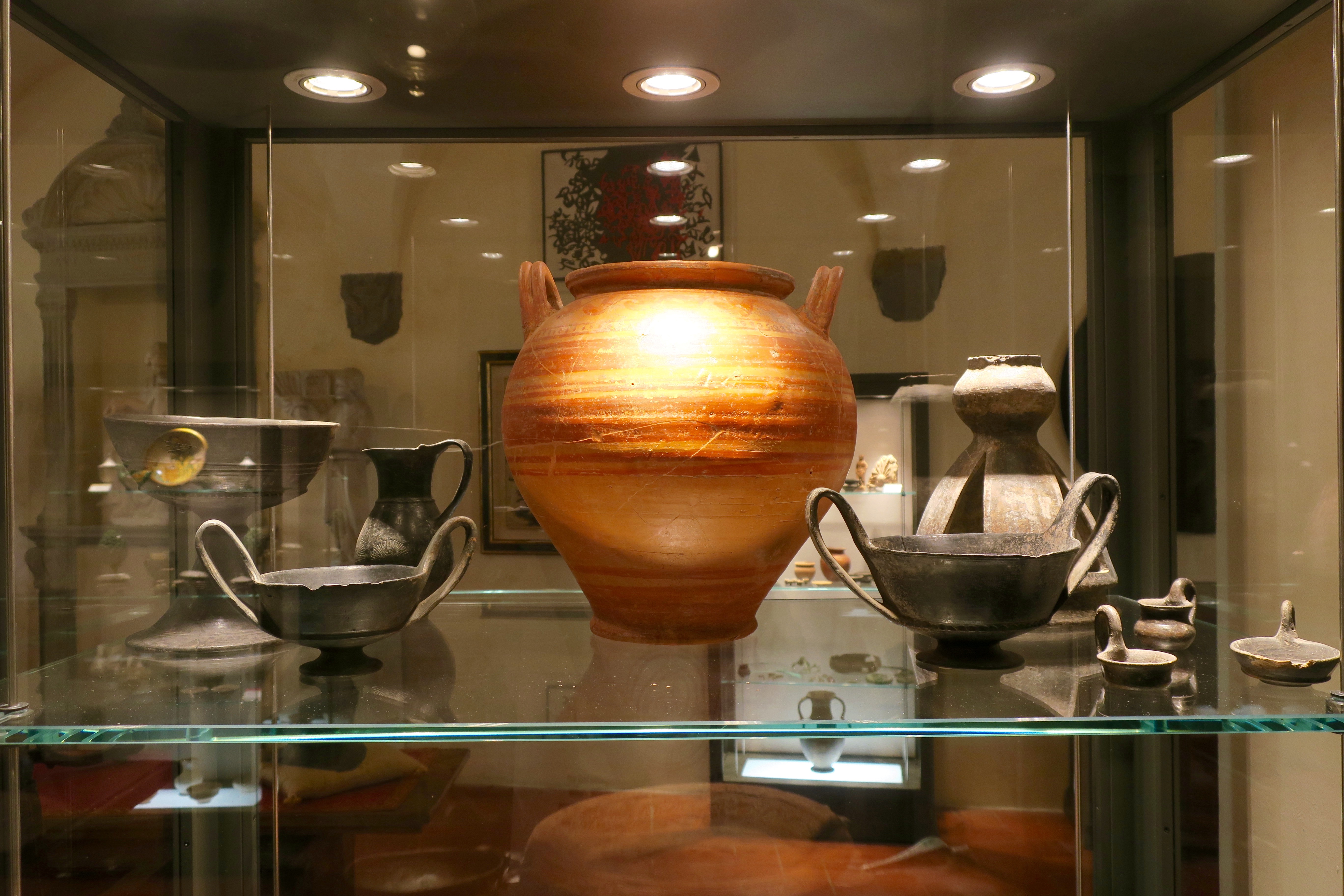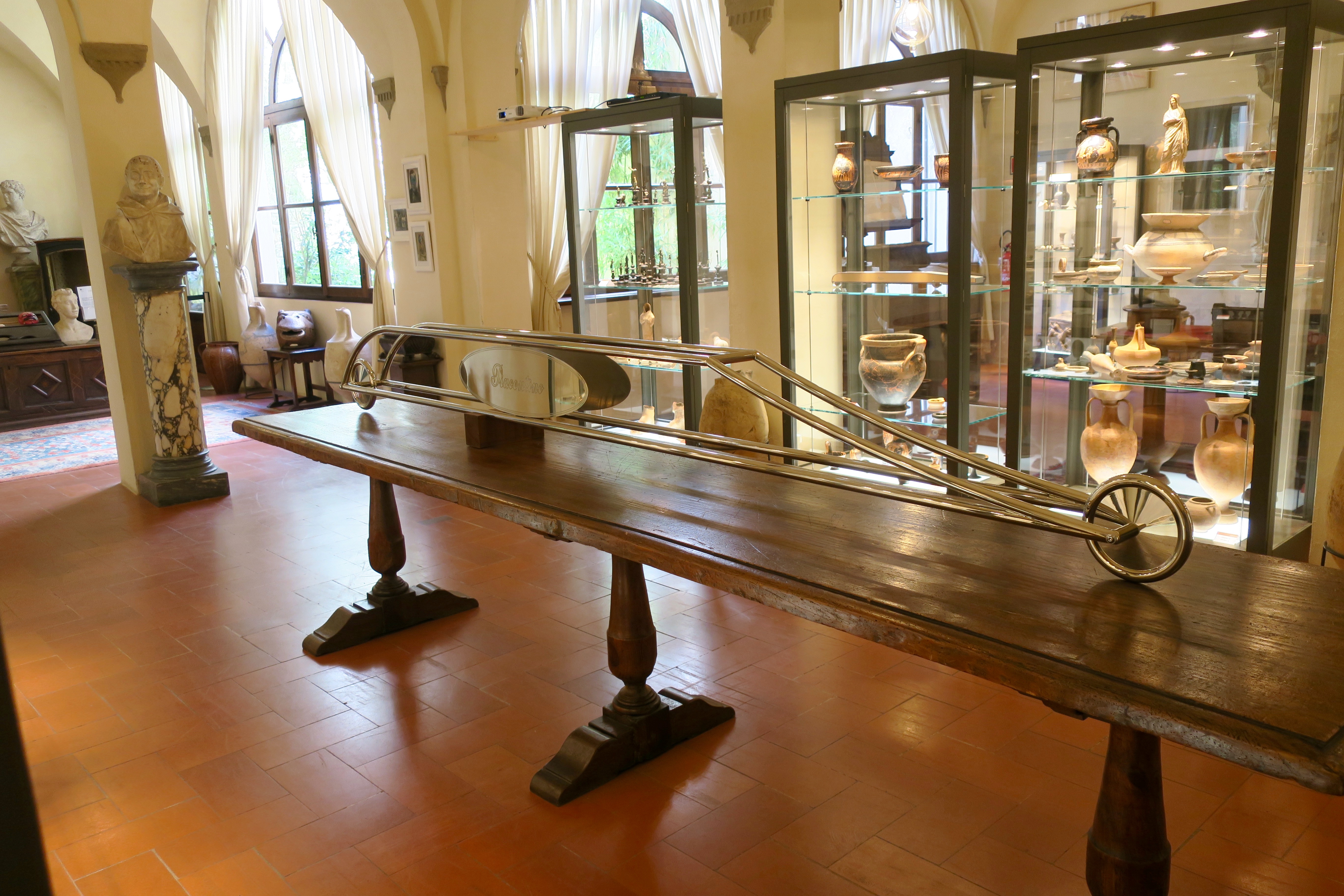 Mono Nickel Vehicle IIa, Gianni Piacentino, 1971, nickel-plated steel tube and brass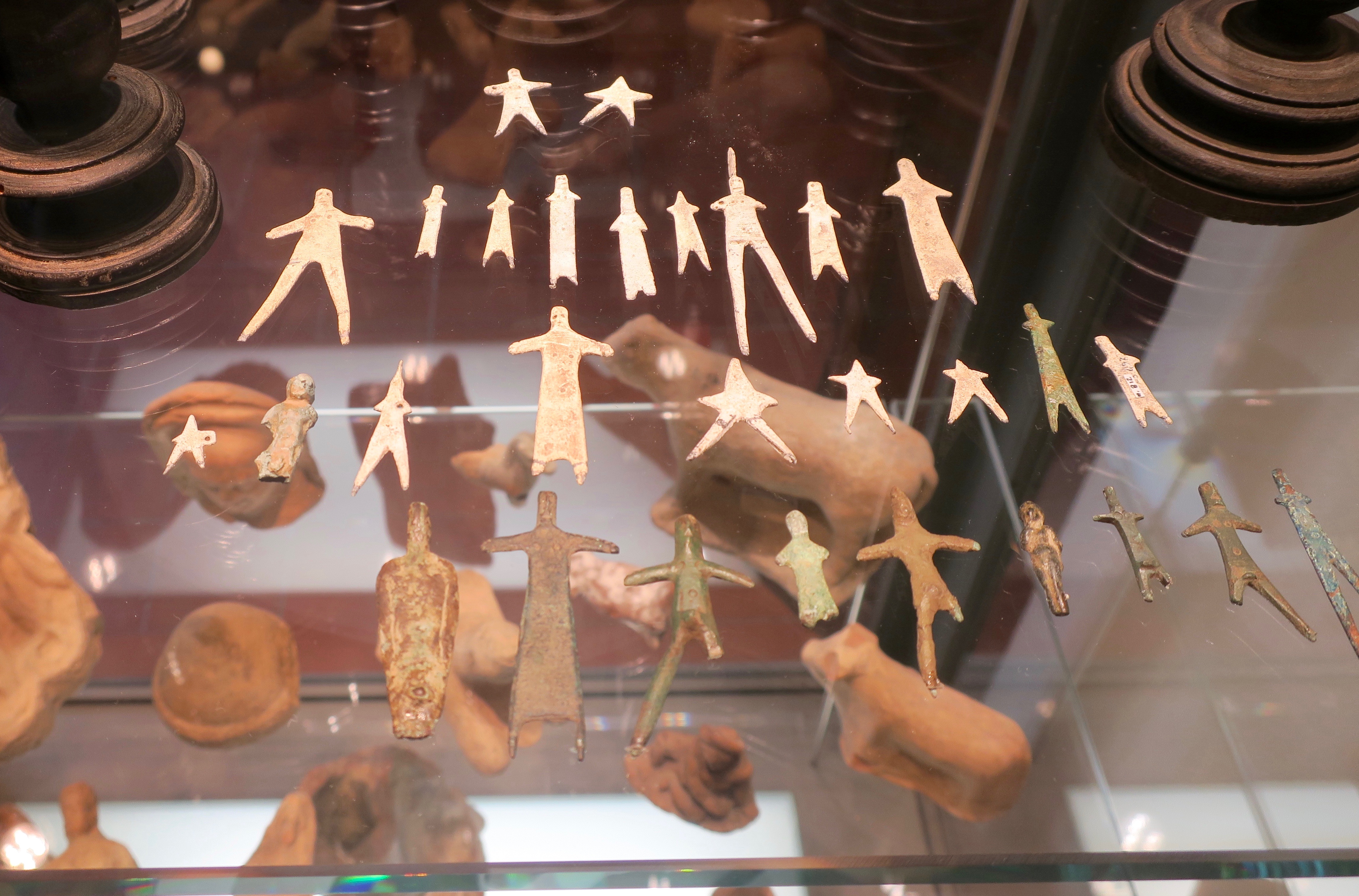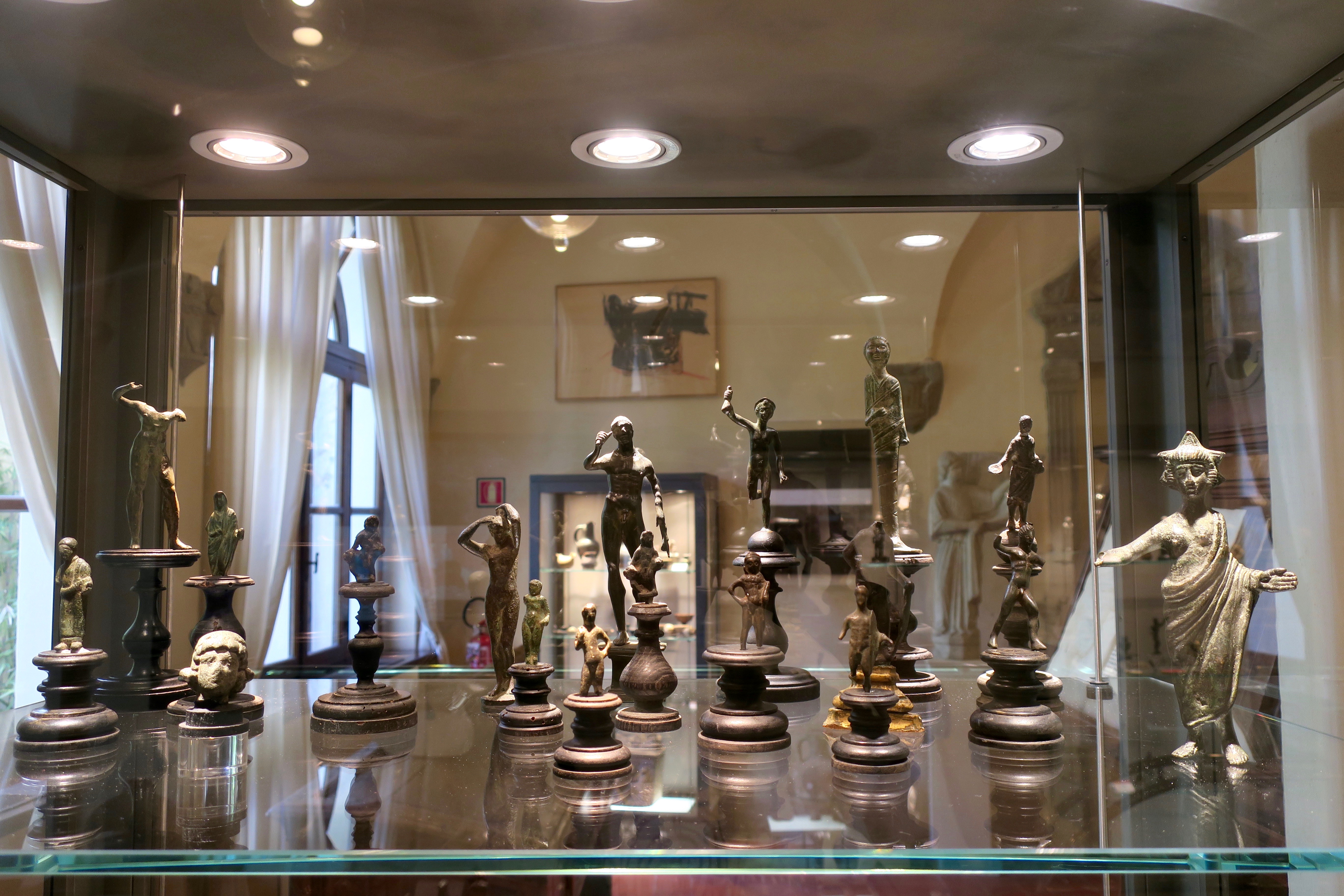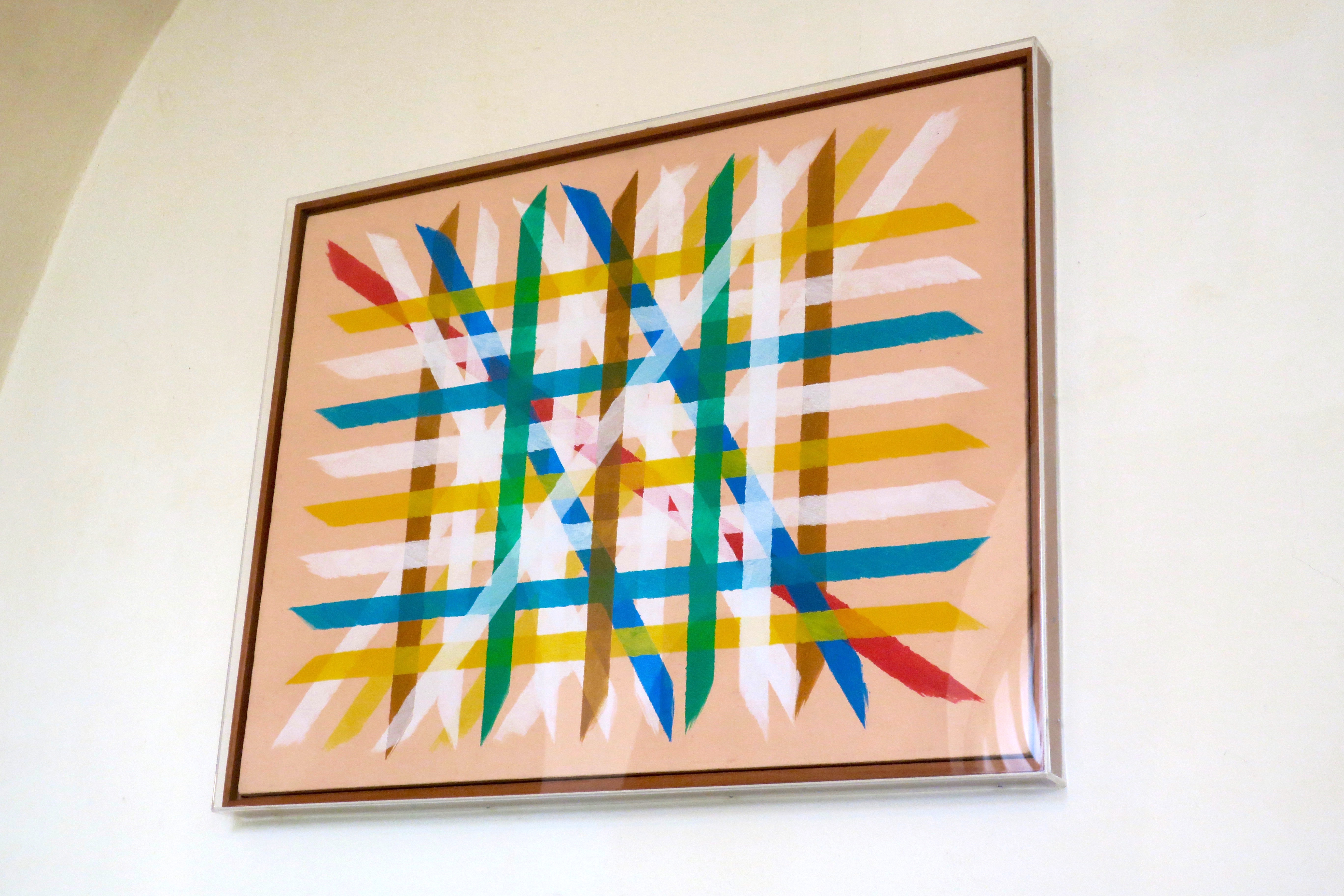 Reticolo, Piero Dorazio, 1965, oil on canvas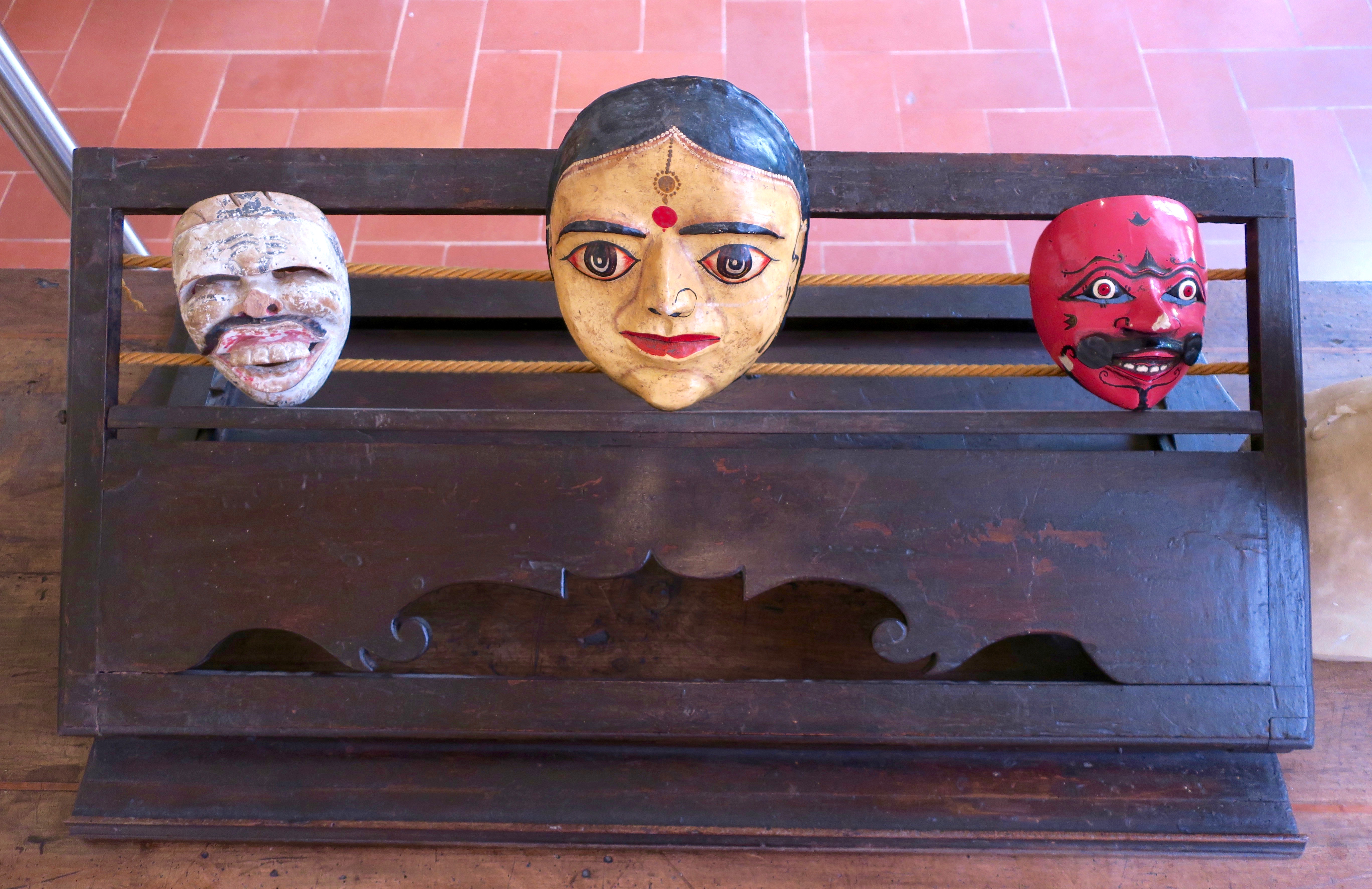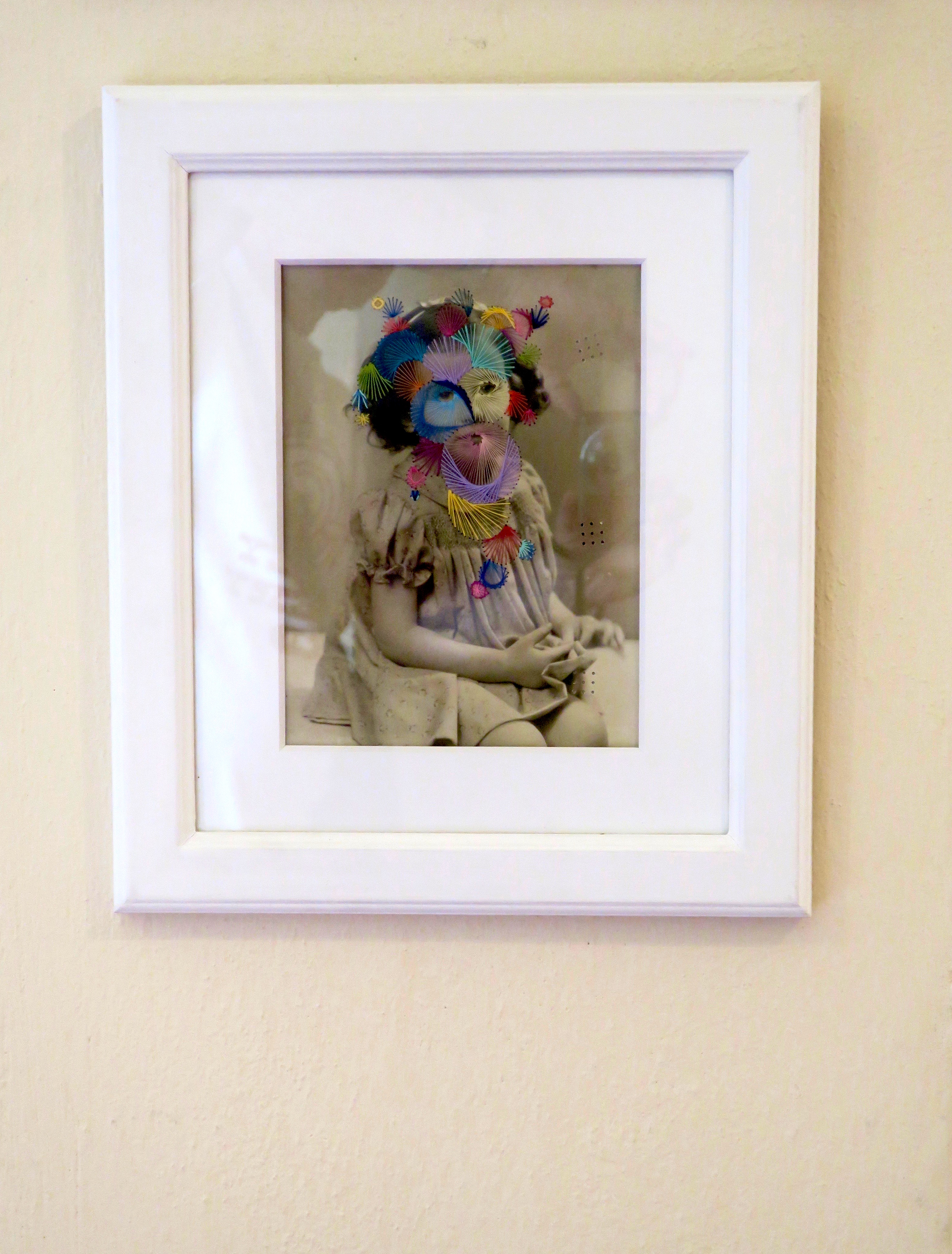 Family Album – Bambina, Maurizio Anzeri, 2008, photograph with embroidery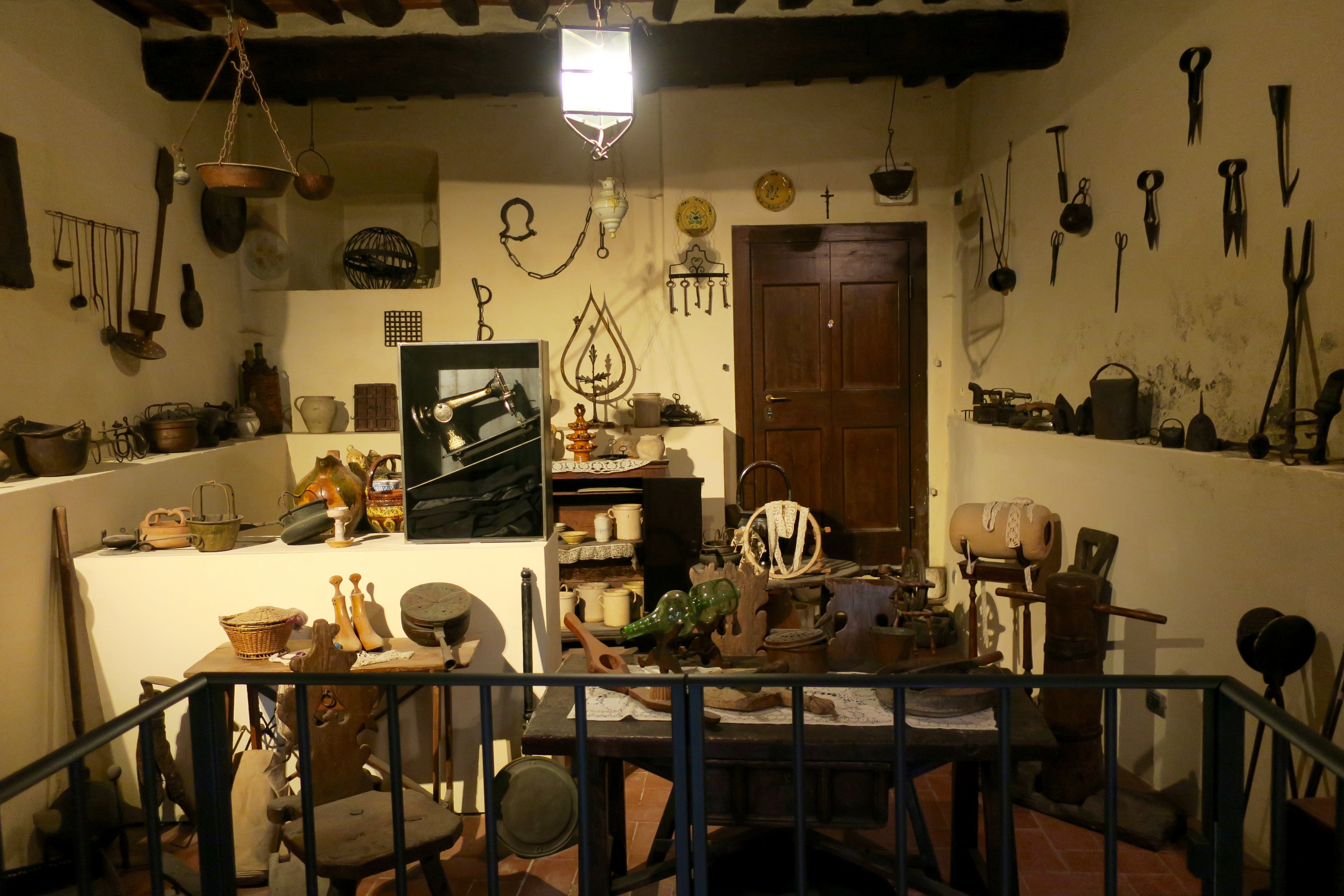 Senza Titolo (Macchina da Cucire), Janis Kounellis, 2004, metal, glass, sewing machine and coat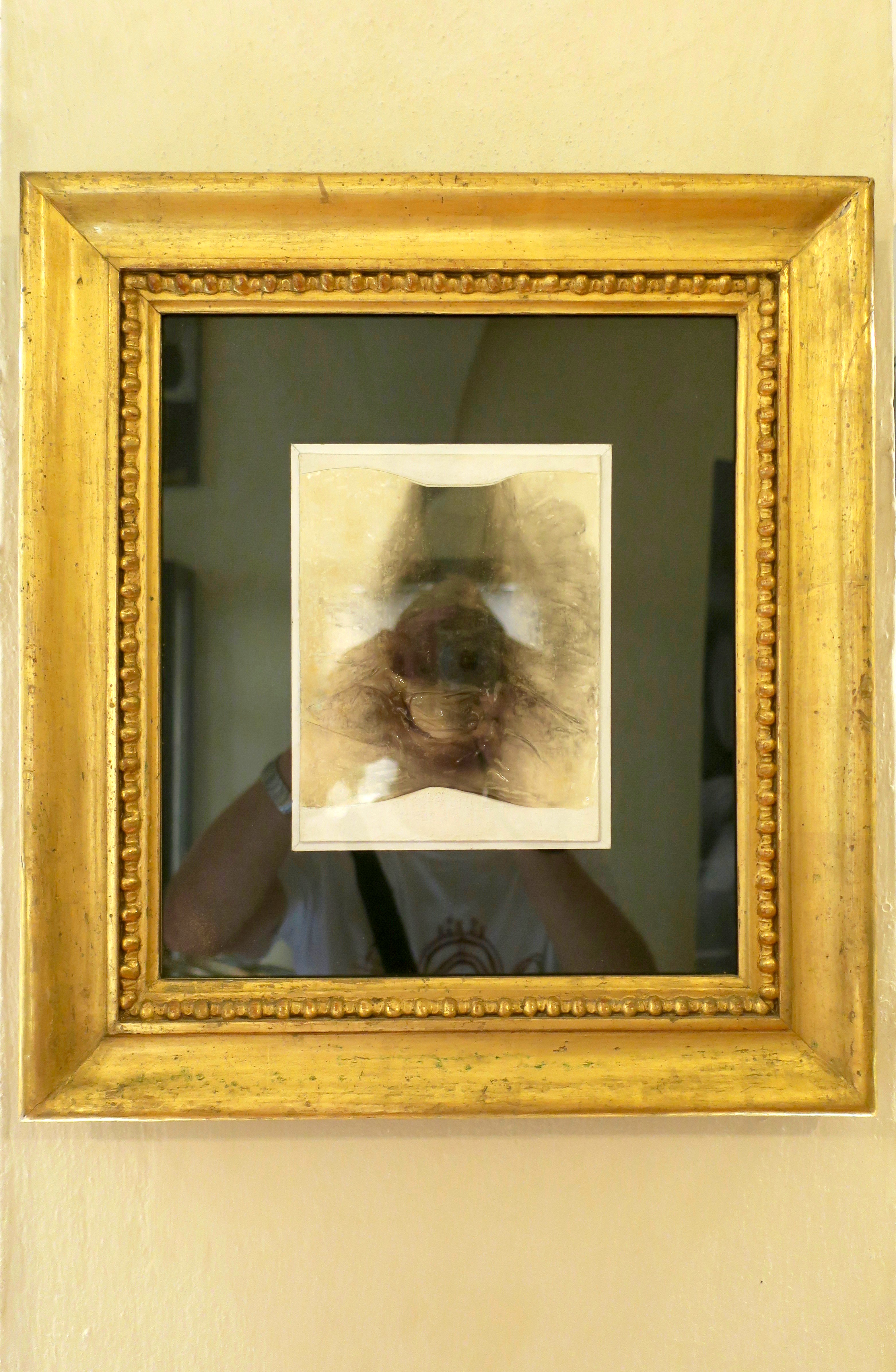 The exhibition was called …MA L'AMOR MIO NON MUORE, named after the first exhibit we saw as we entered, a neon sign by Claire Fontaine. The guide speaks of the museum as hosting the exhibition; it mentions the ancient Greek concept of Xenia, the ritual of hospitality, and quotes Jacques Derrida: An act of hospitality can only be poetic. I don't know, but we did feel welcome; privileged to be there in this company. We knew the exhibits only by sight, we were not introduced.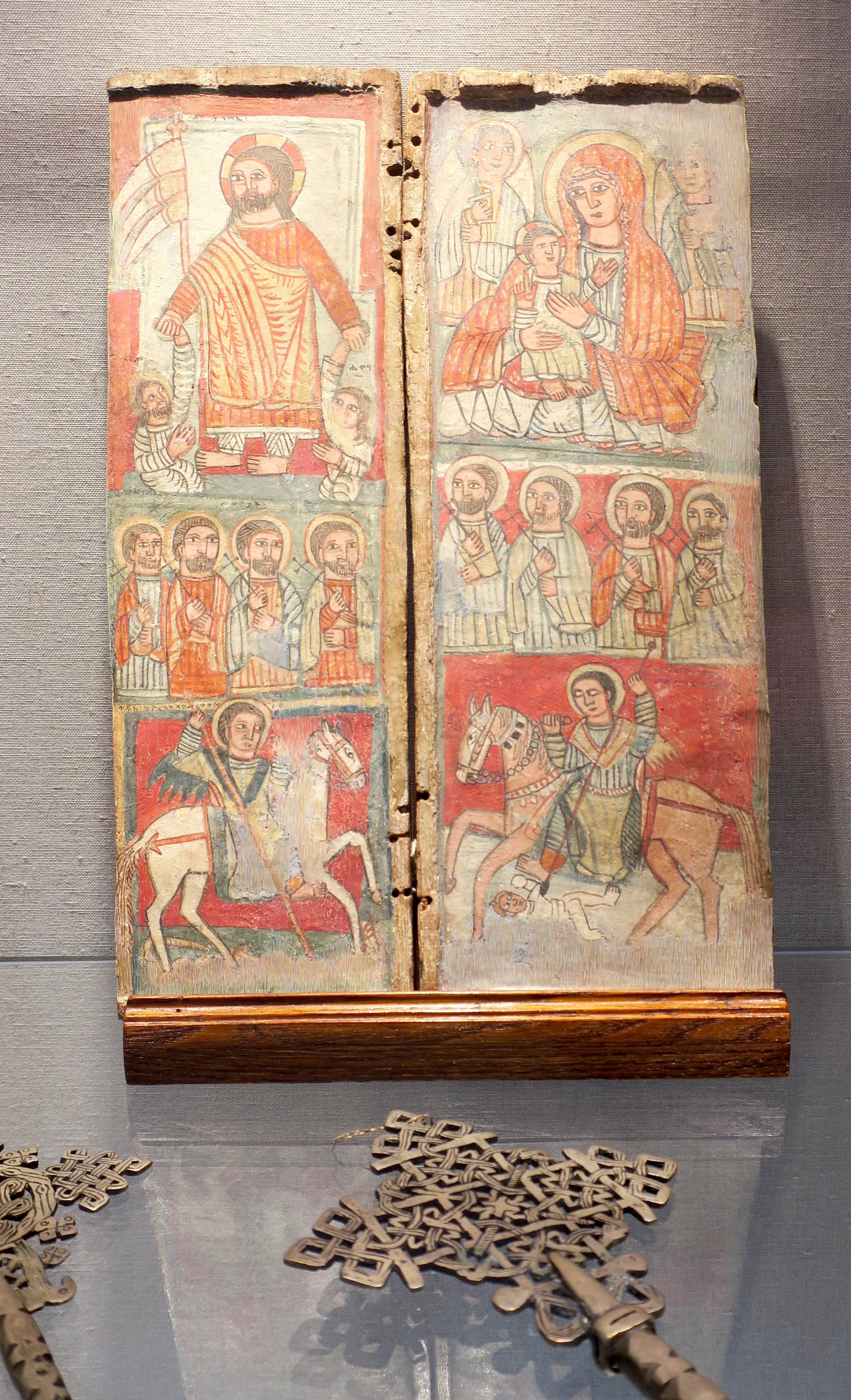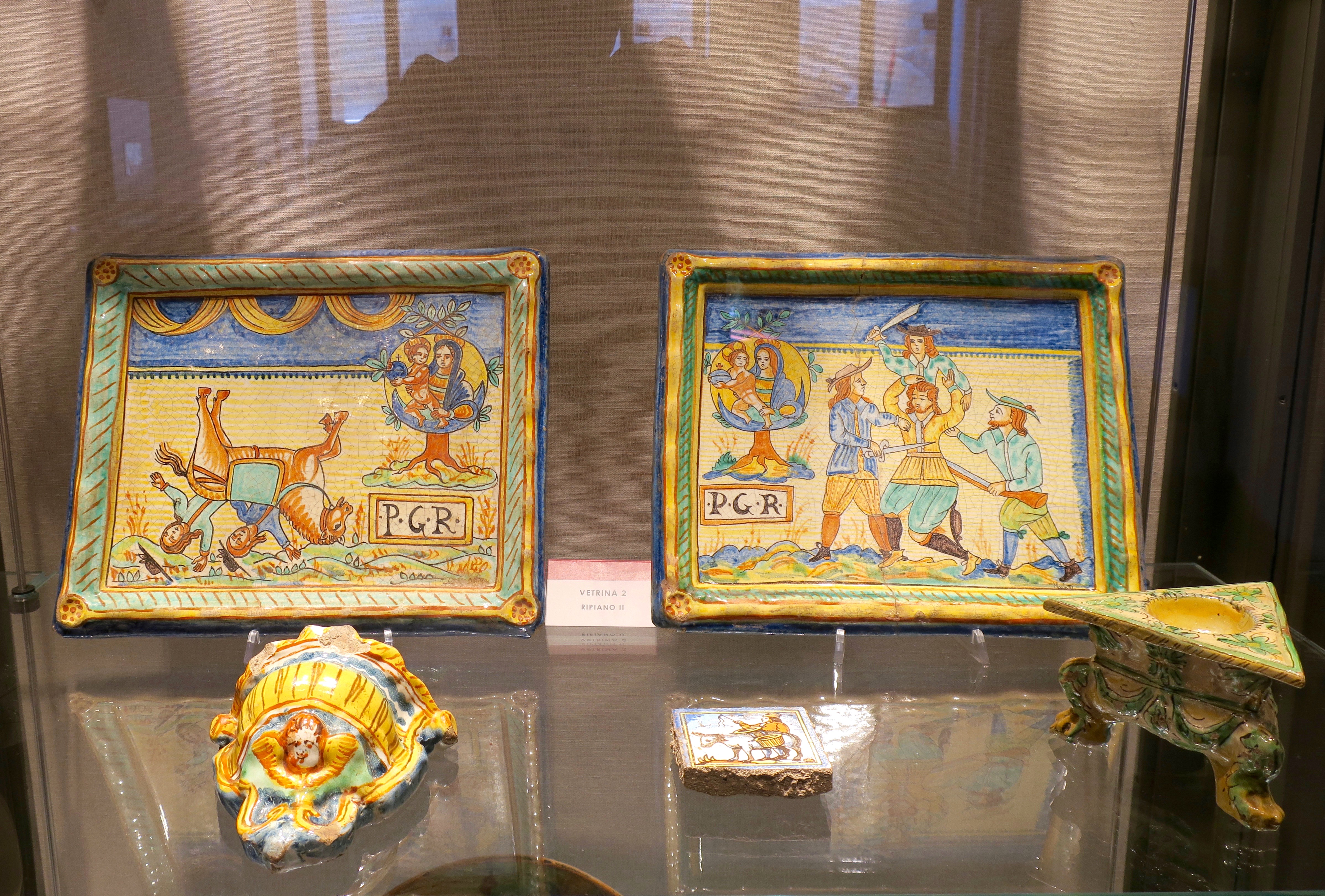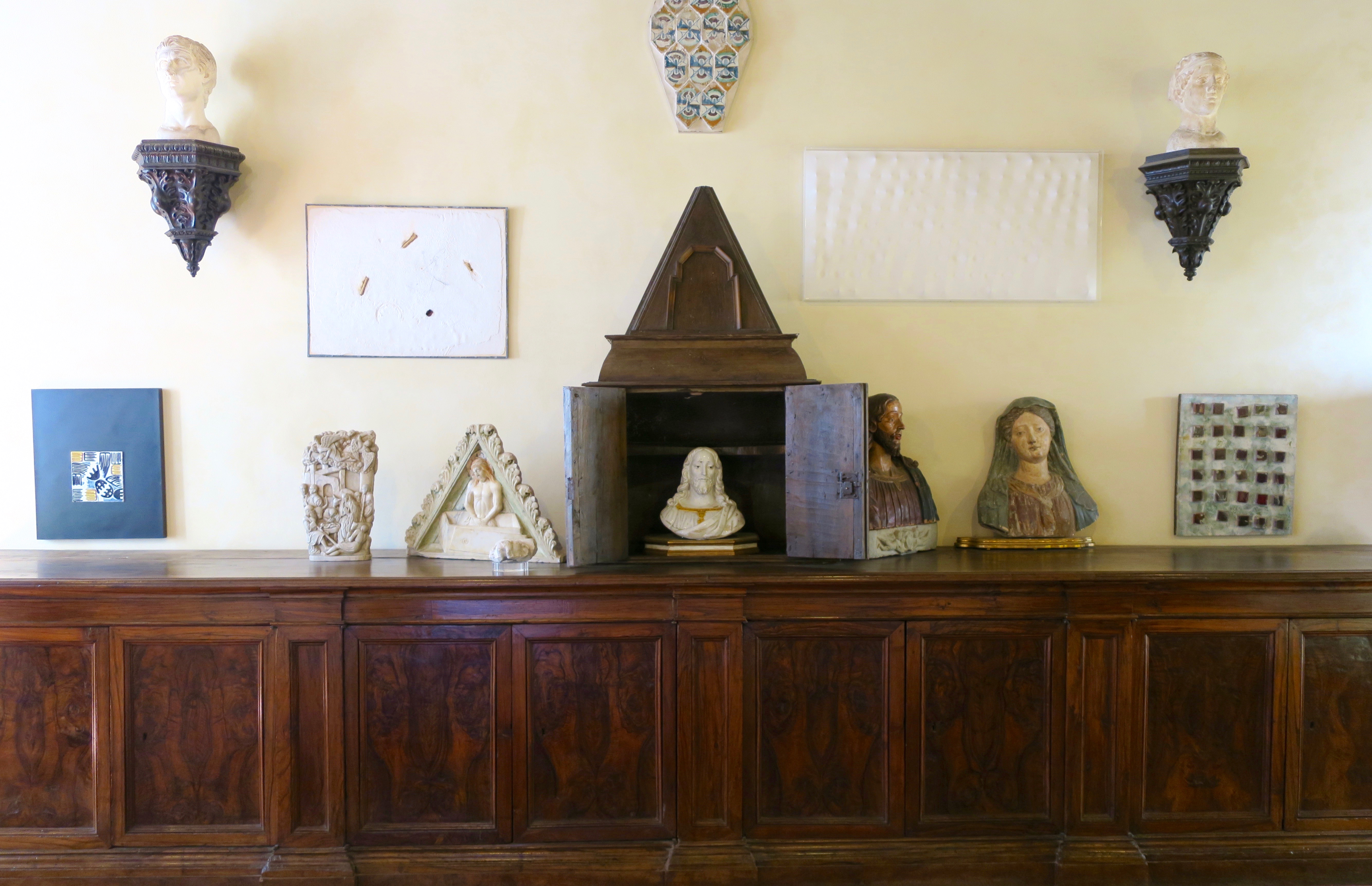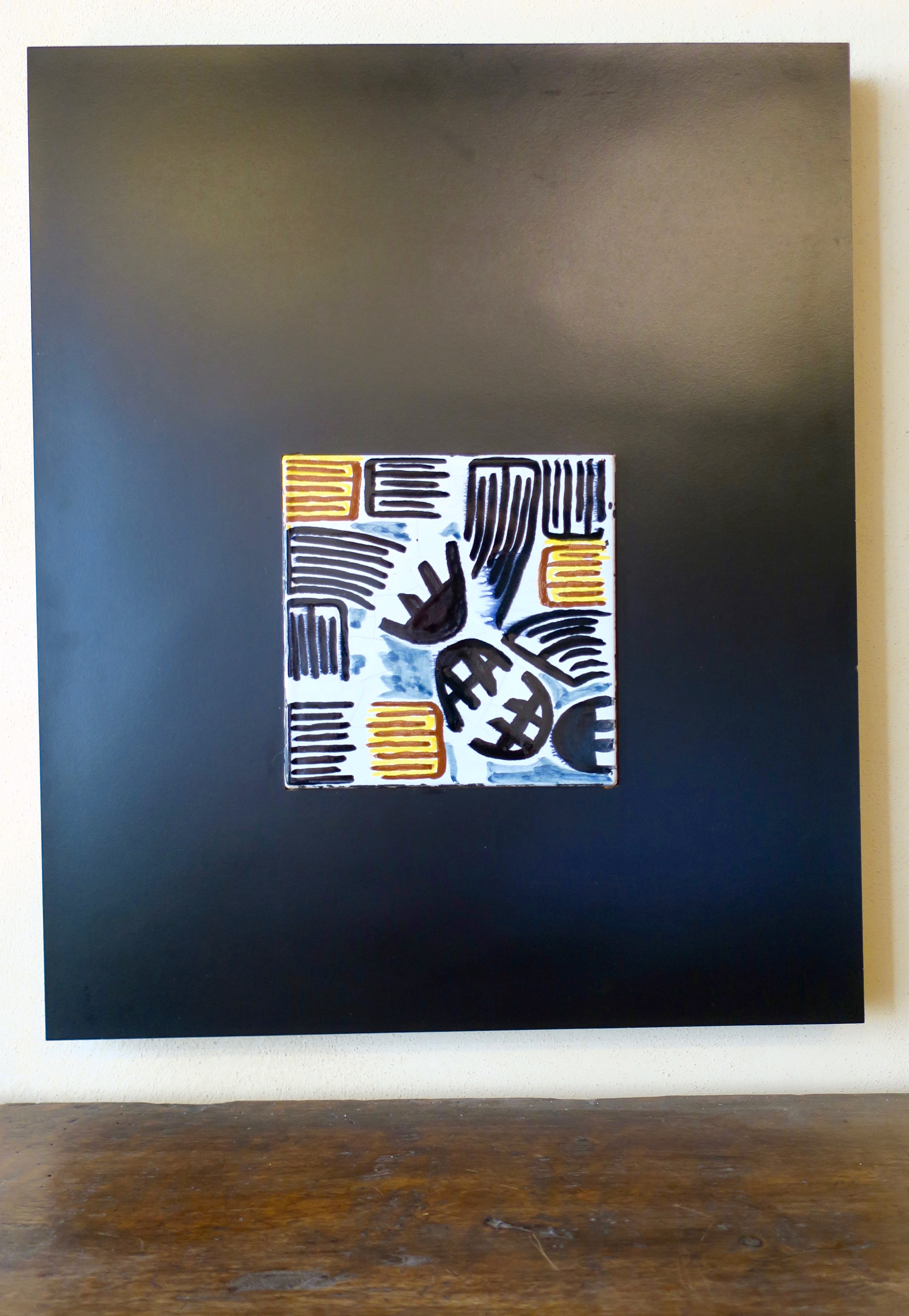 Senza Titolo, Giuseppe Capogrossi, majolica on black wood base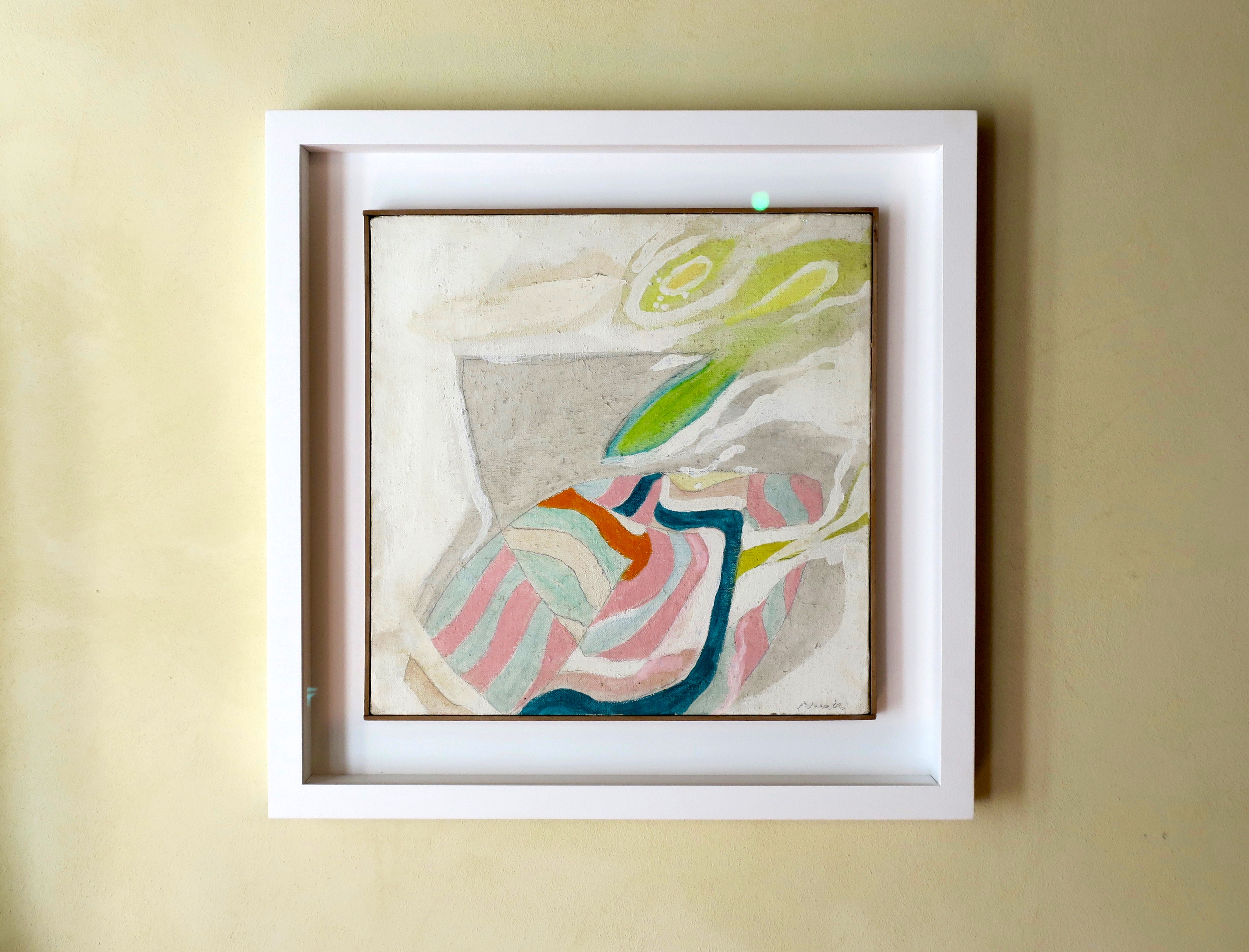 La Trasformazione della Montagna, Gastone Novelli, 1966, oil on canvas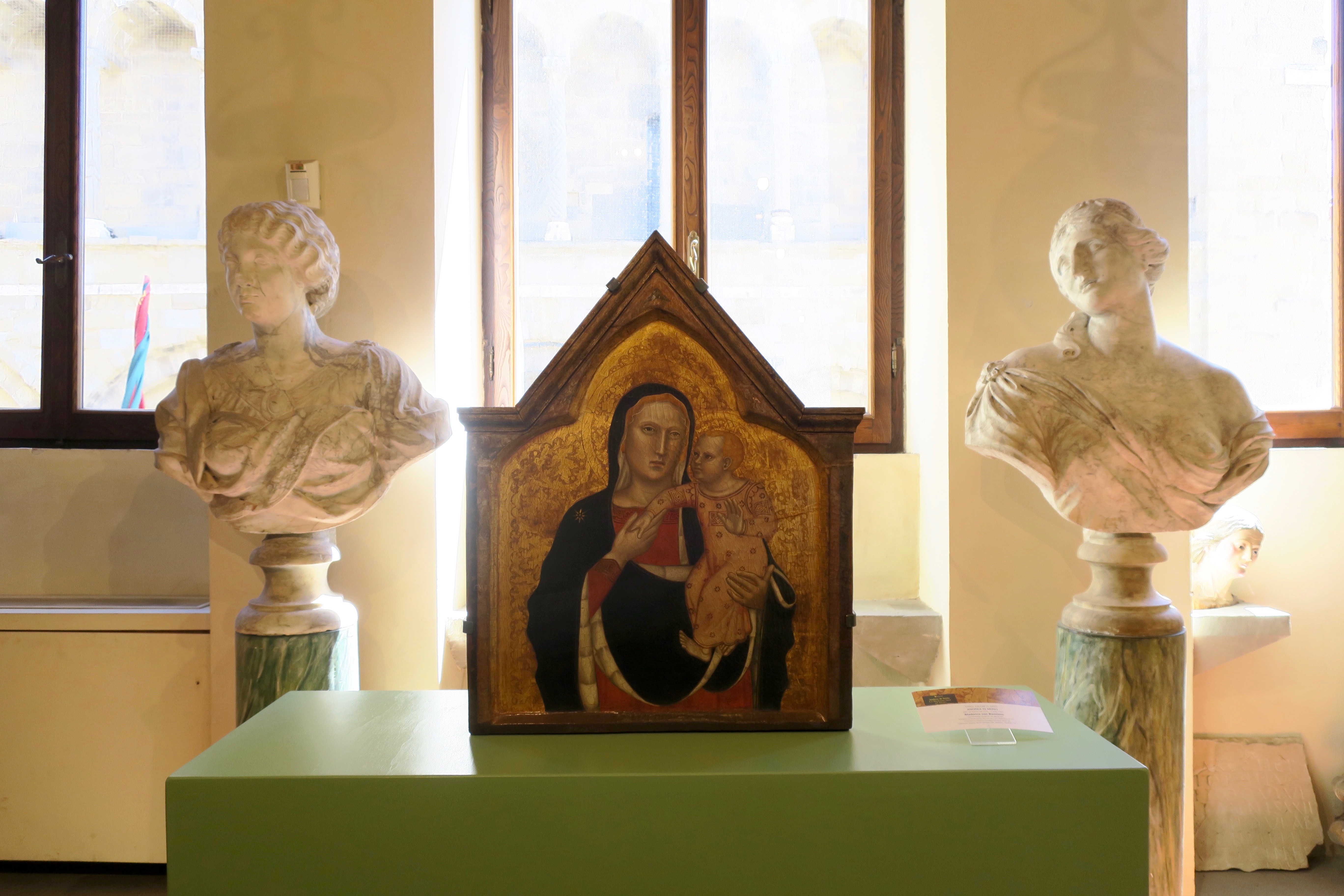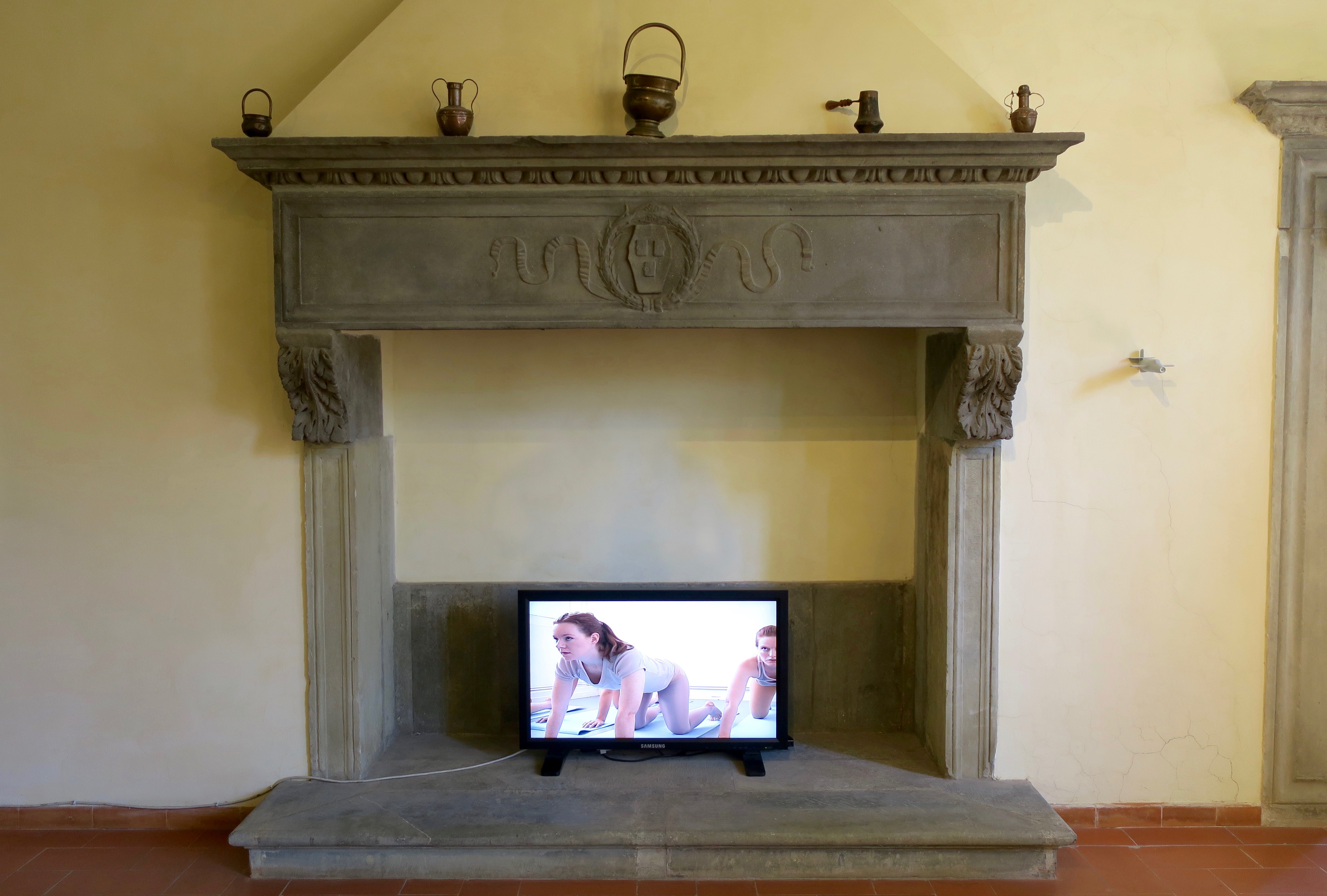 Find A Problem To Solve, Edward Thomasson, 2008, video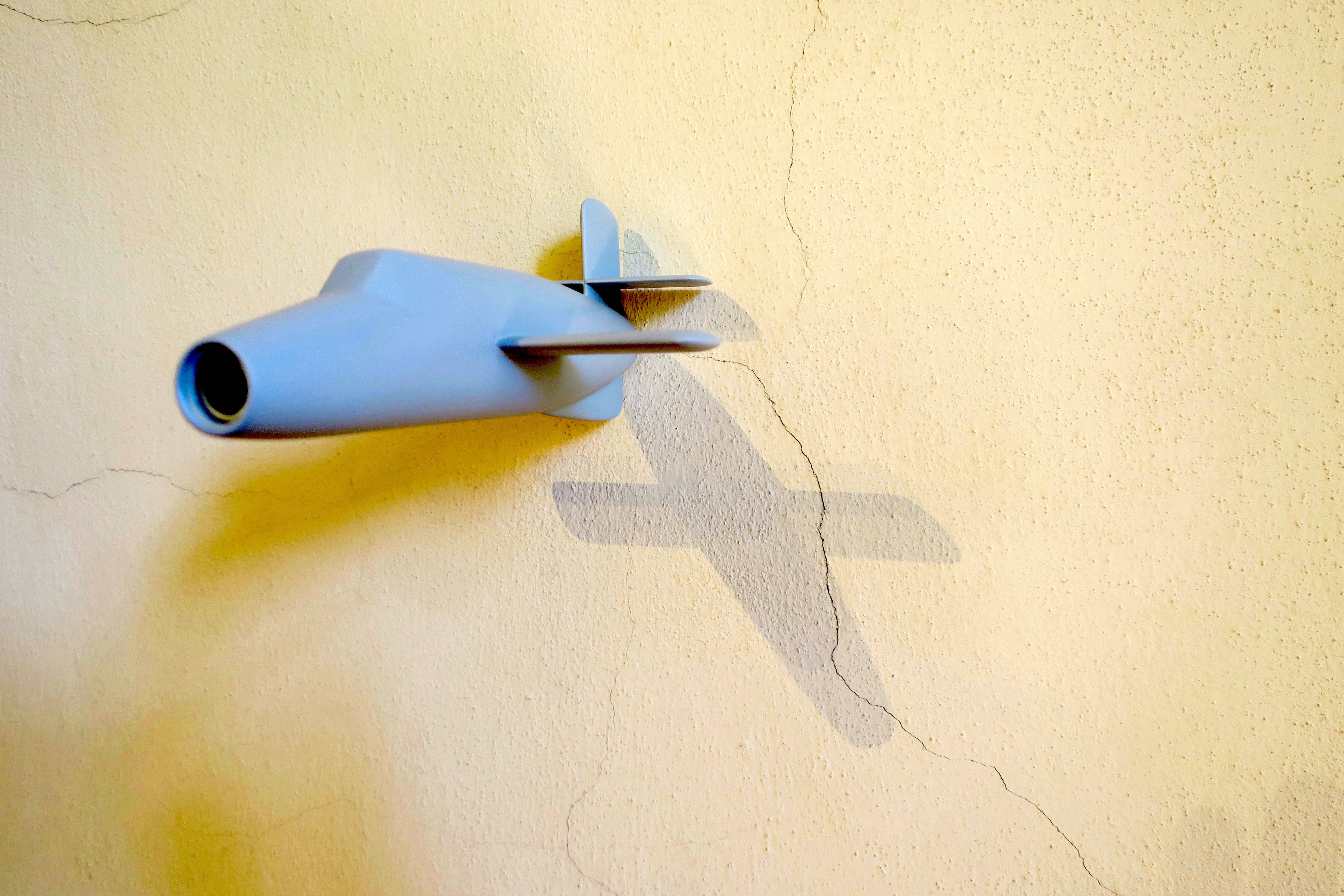 Natter Con Specchio Anteriore, Maurizio Mochetti, resin and mirror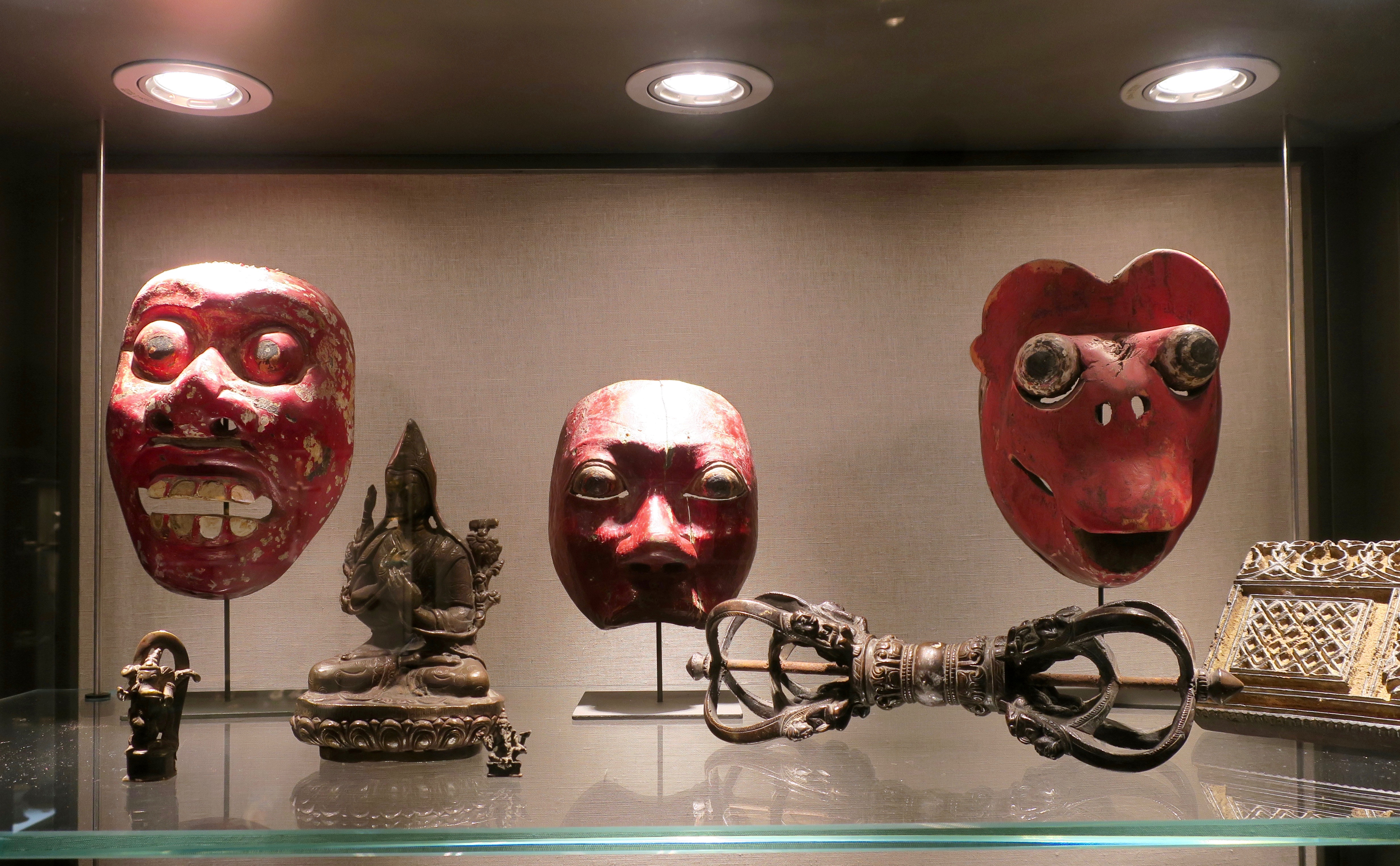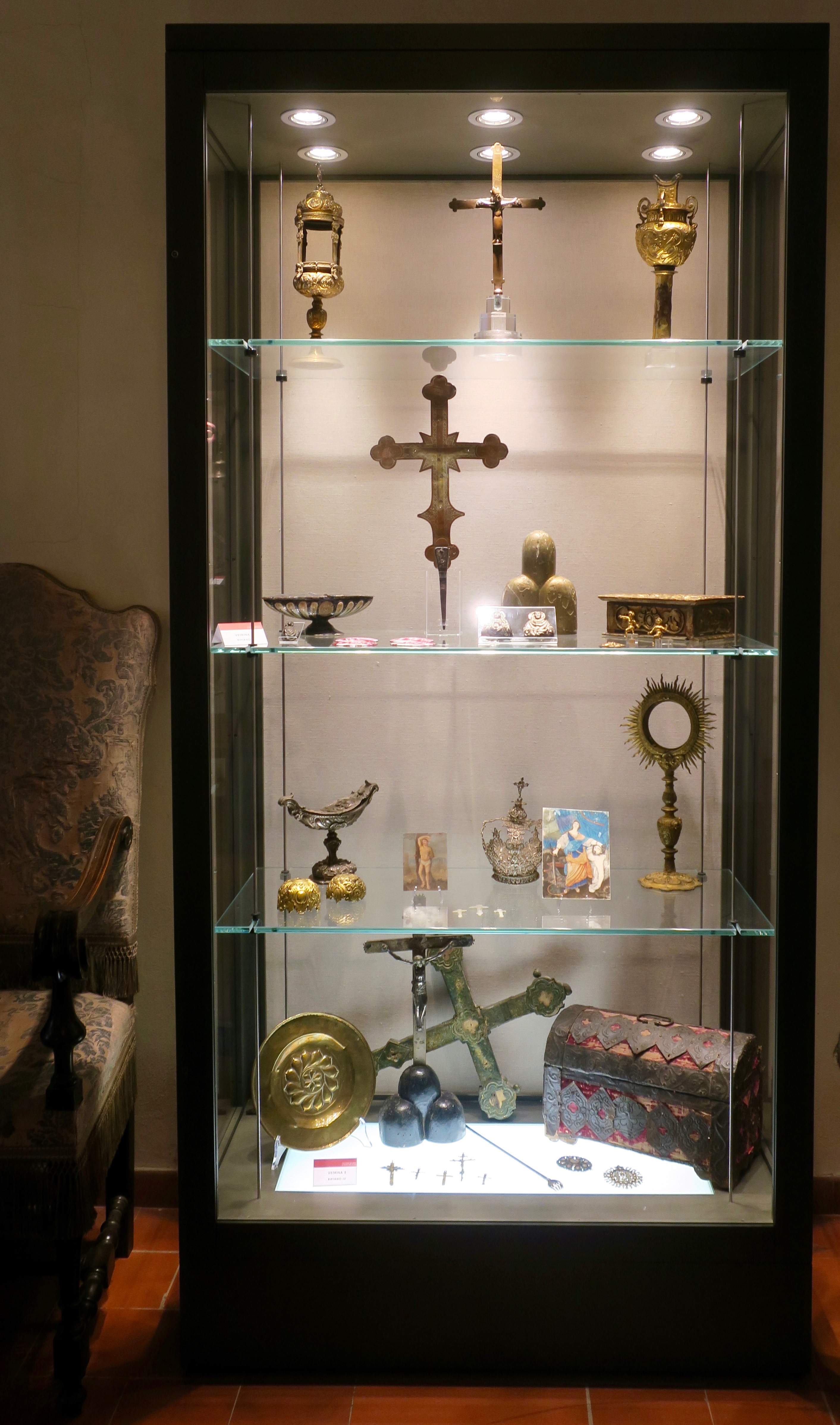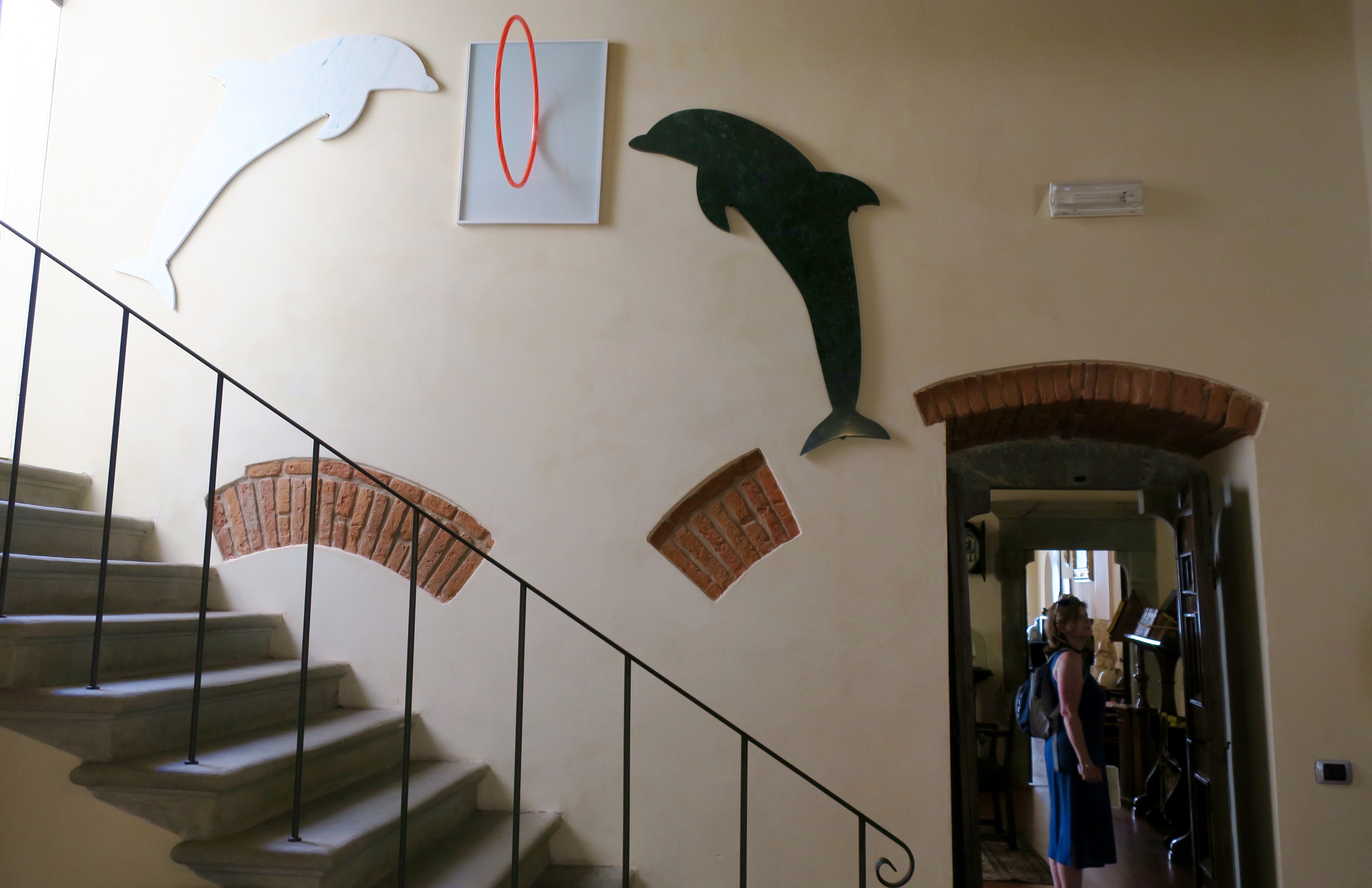 JD and Elliot, Gabriele De Santis, 2015, marble and hula hoop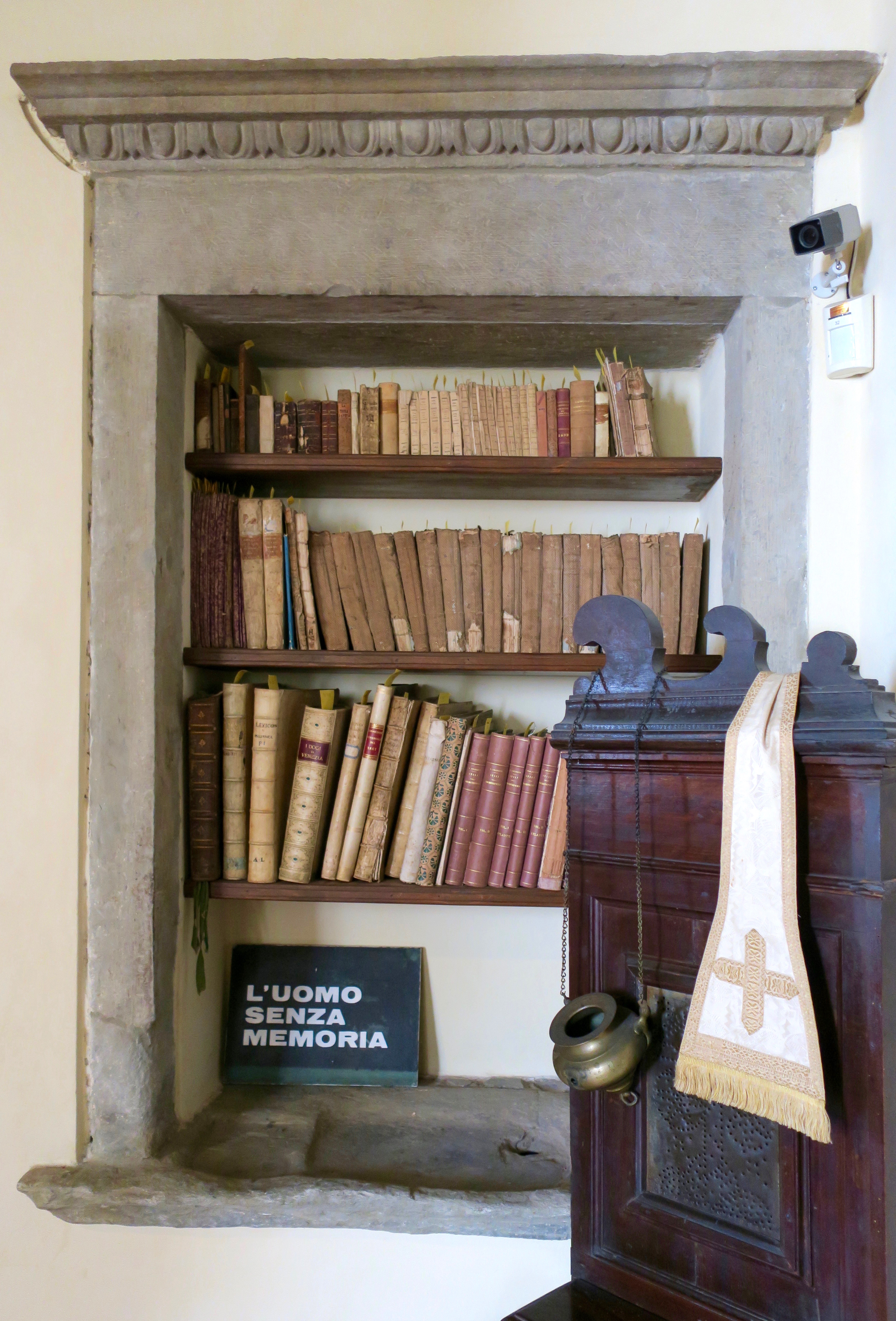 L'Uomo Senza Memoria, Jamie Shovlin, oil on canvas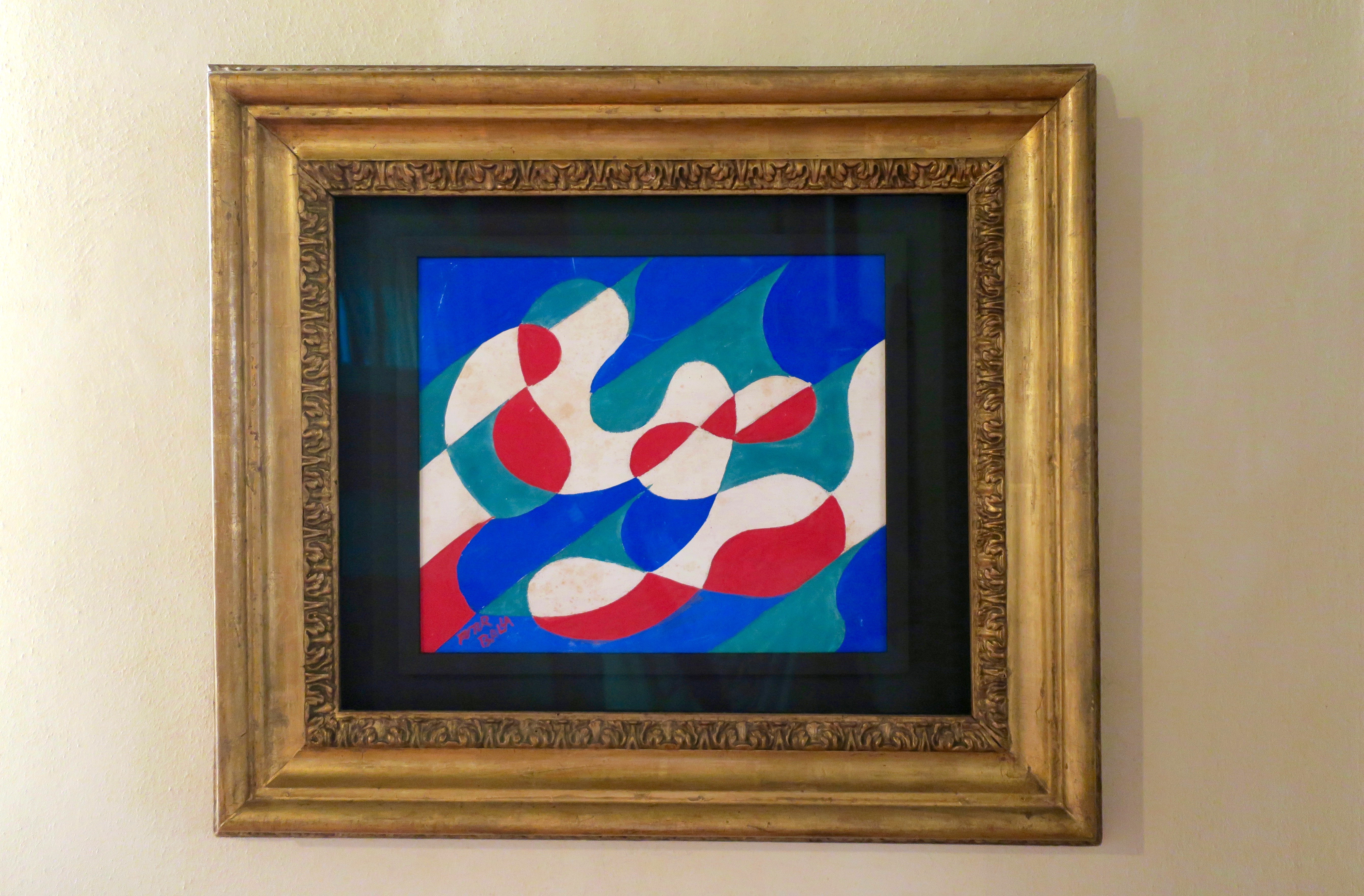 Sbandieramento, Giacomo Balla, 1919, mixed techniques on carton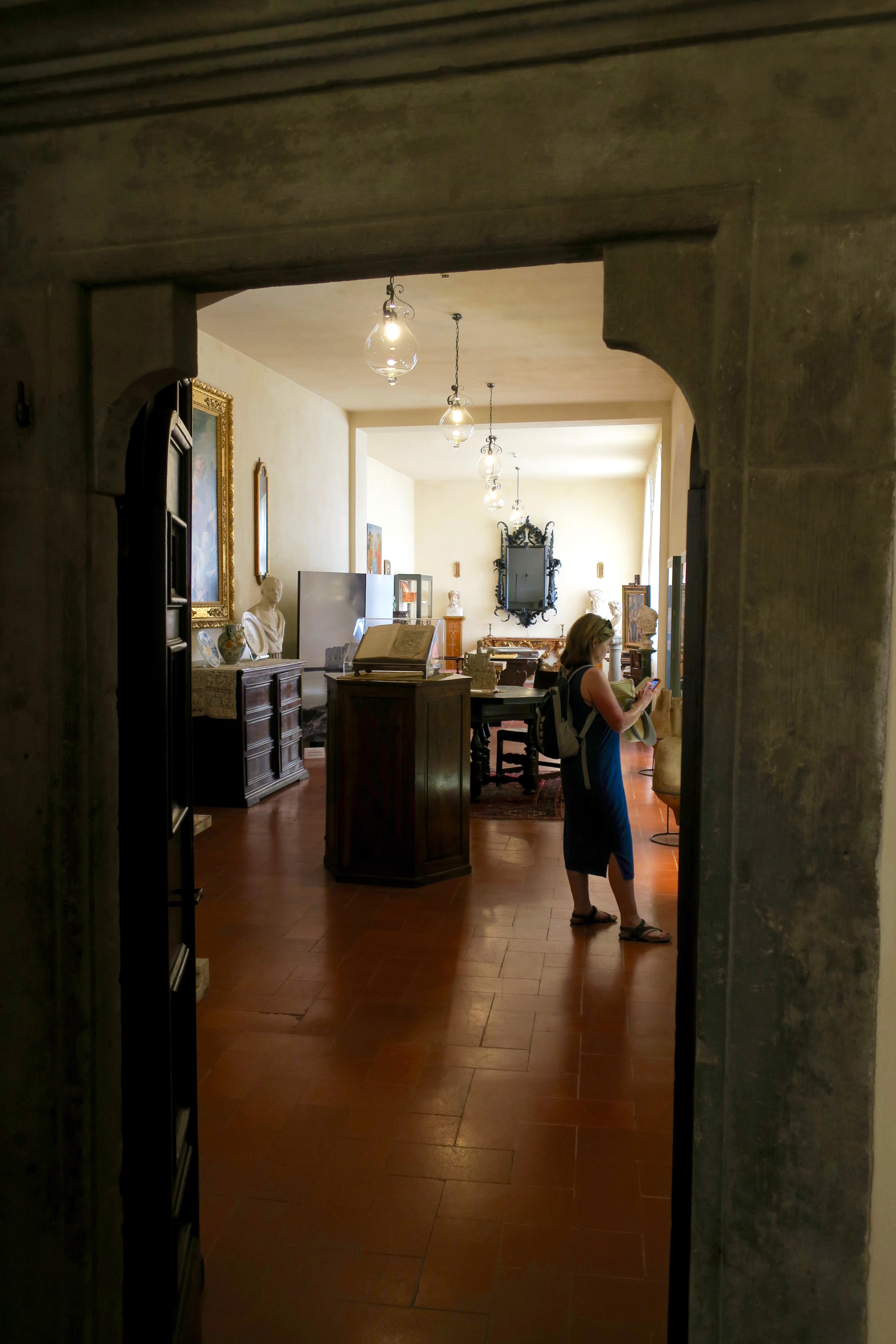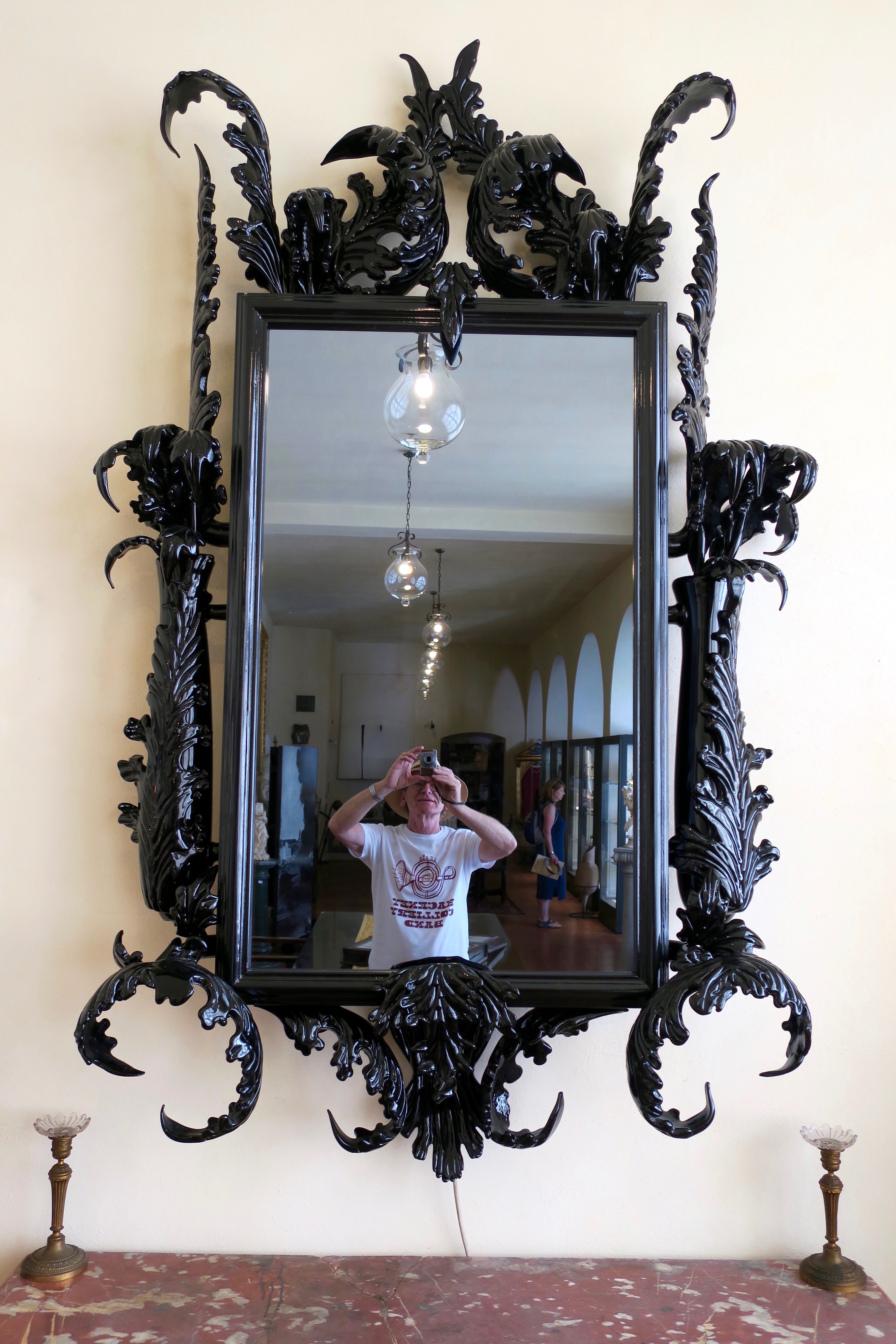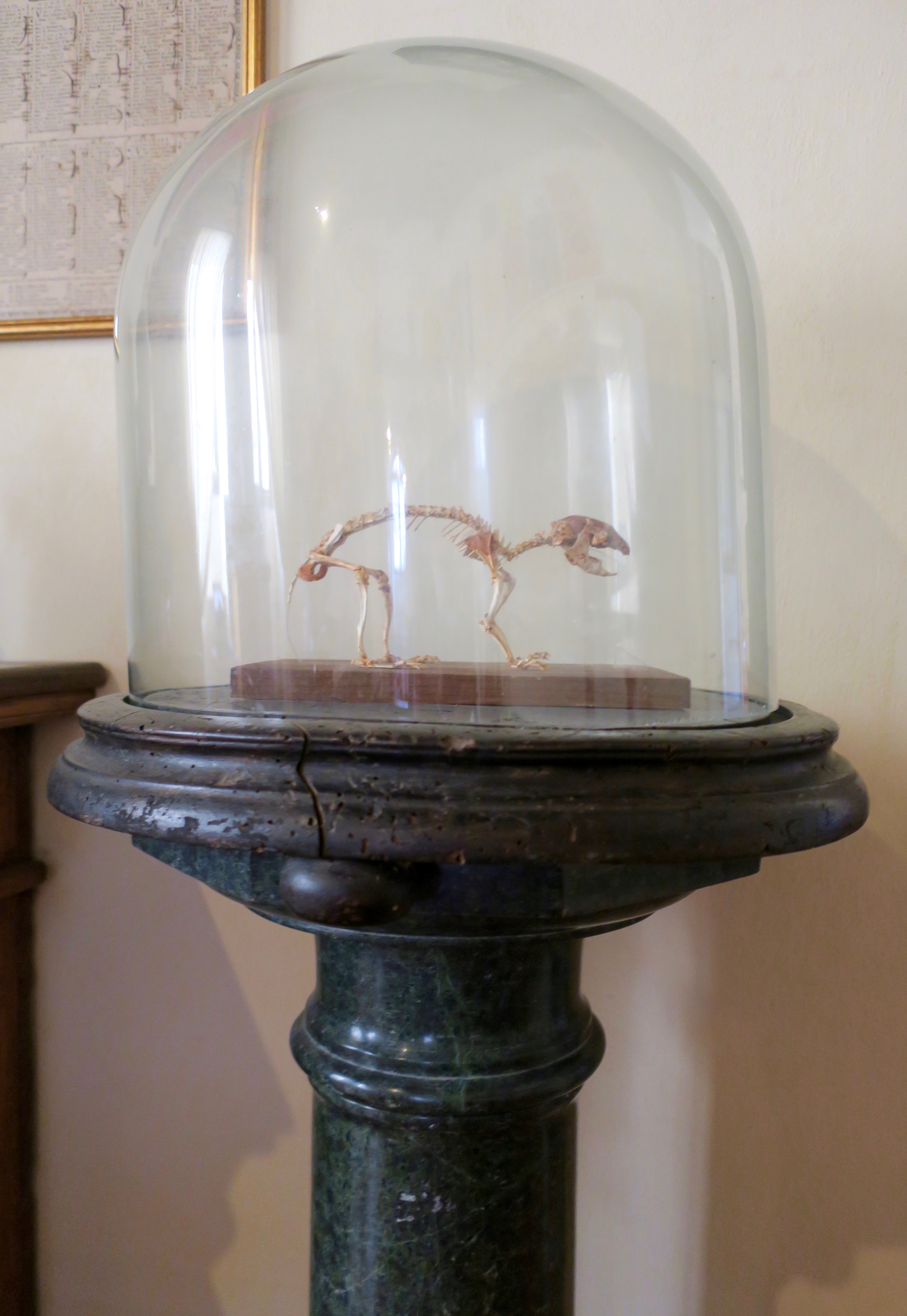 Lustfaust: A Folk Collection, Jamie Shovlin, 2003-06, ink and watercolour on paper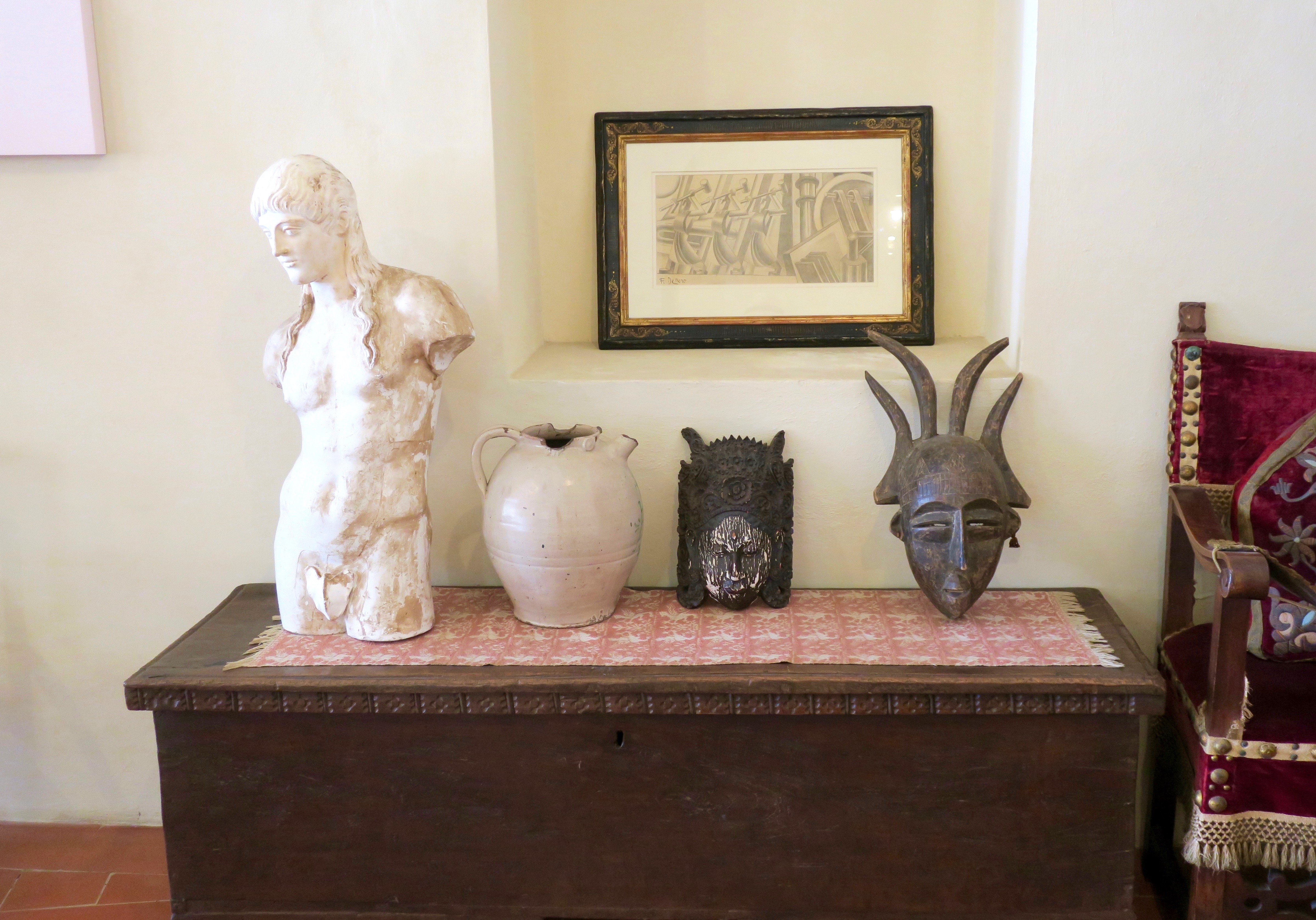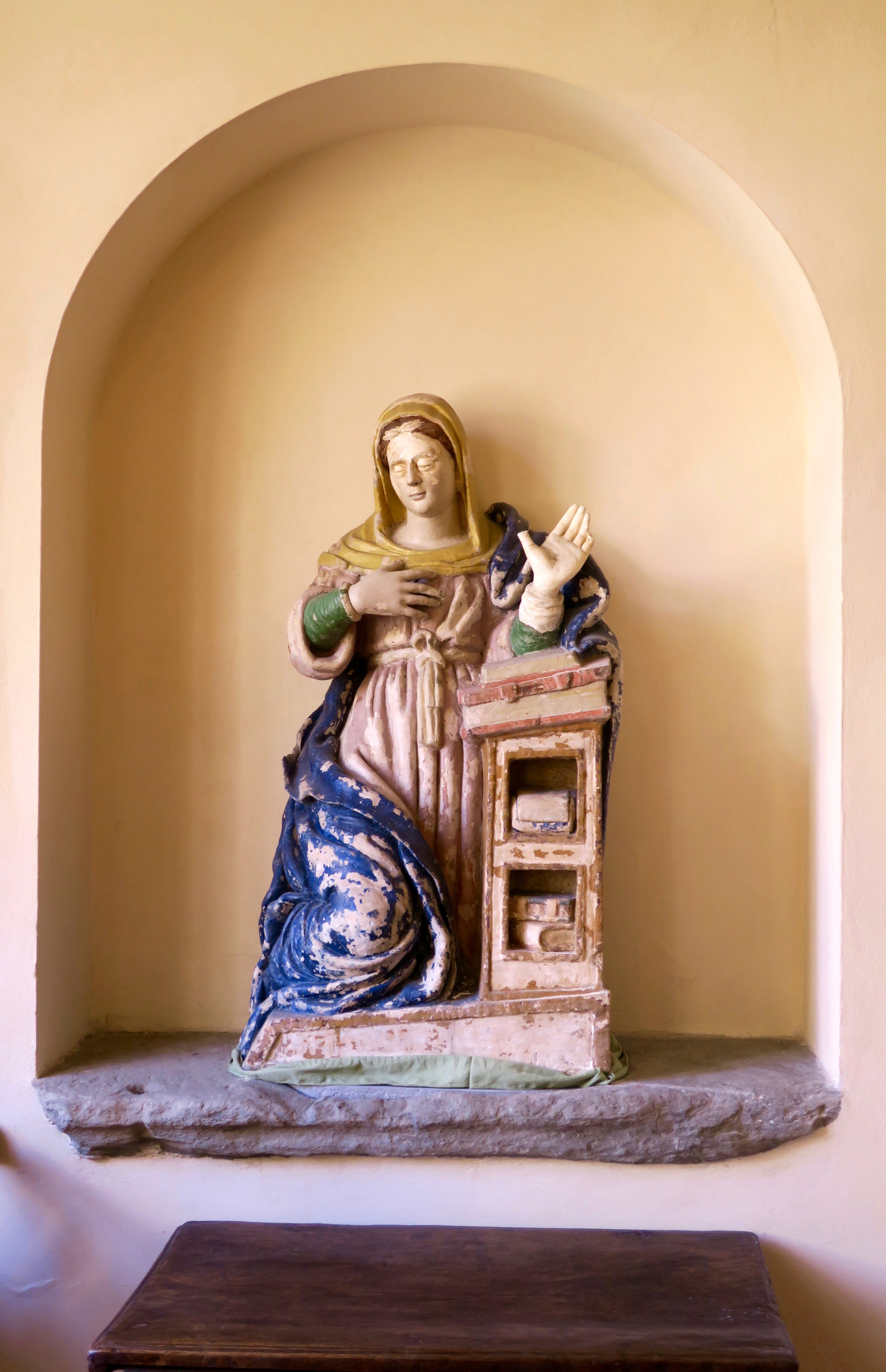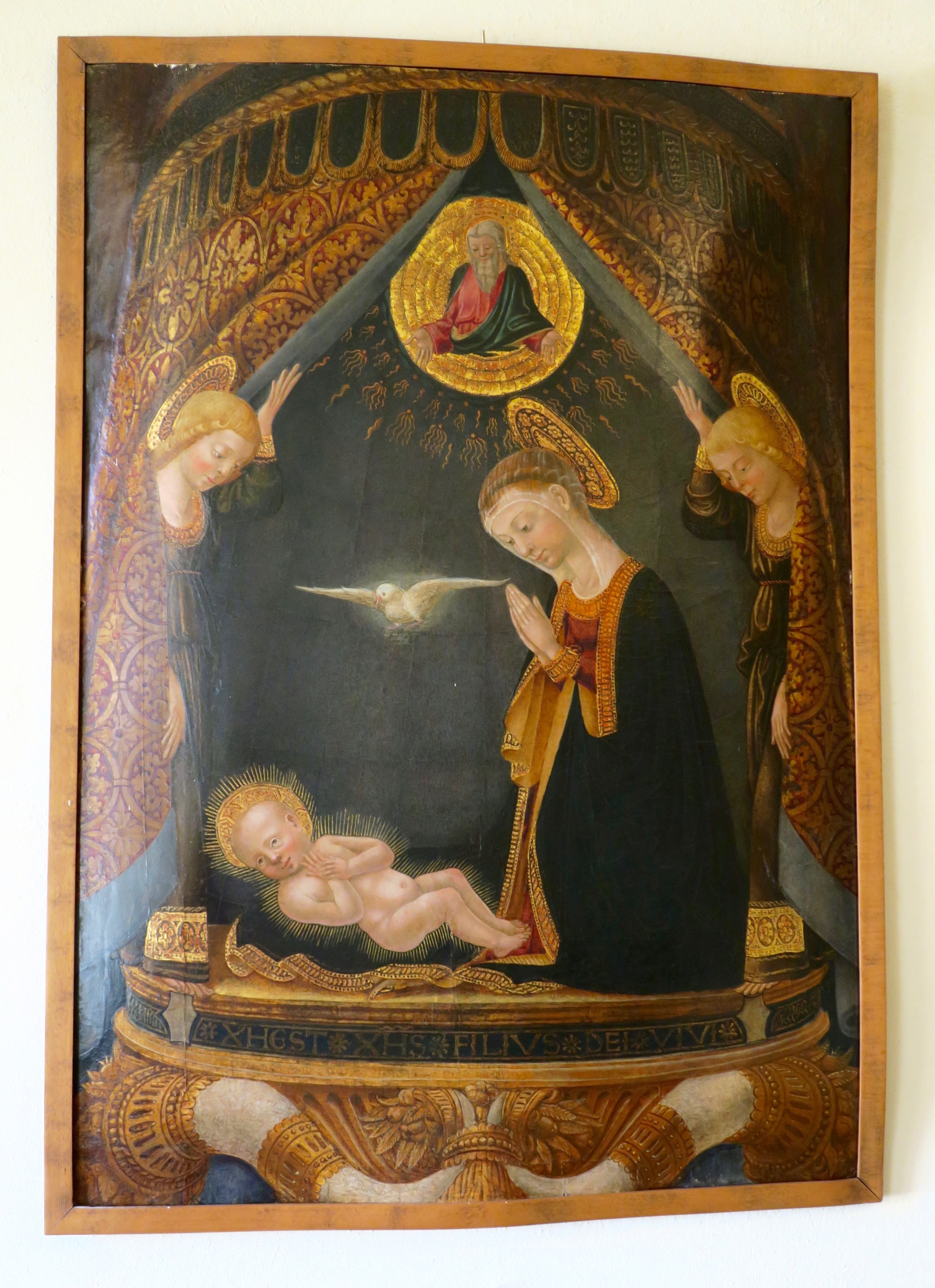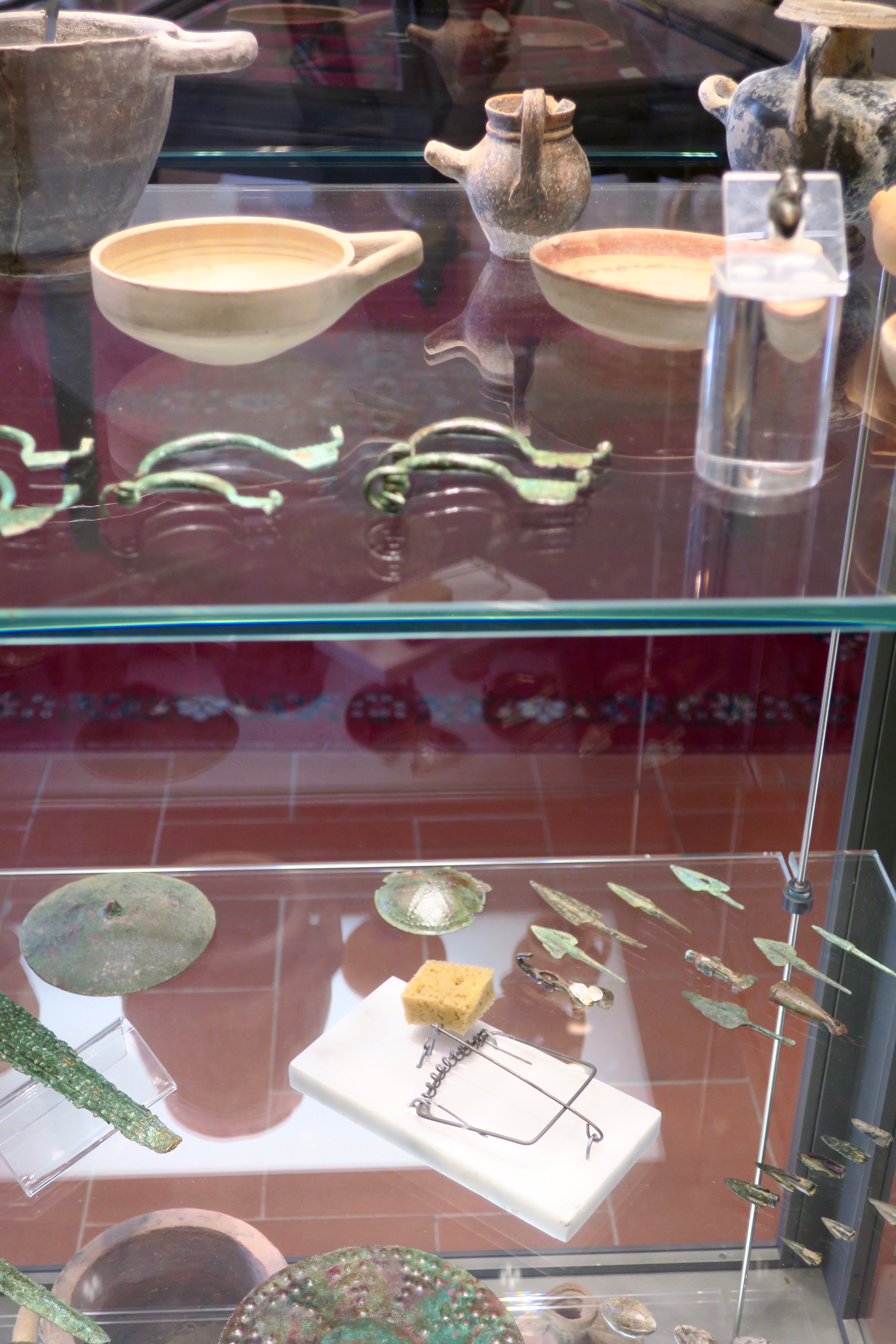 Abuso de Poder, Marcelo Cidade, 2010, marble, iron, cheese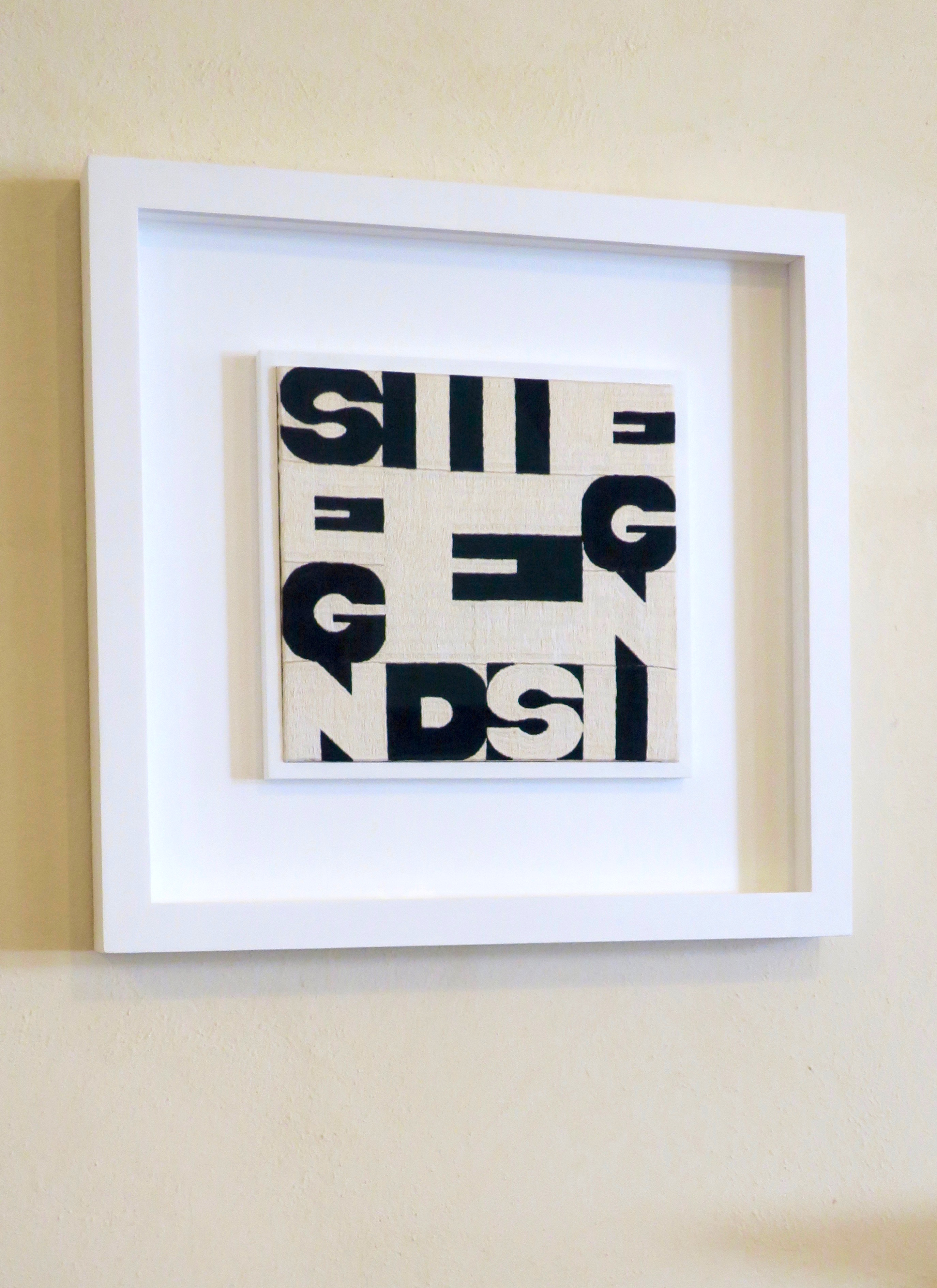 Segni e Disegni, Alighiero Boetti, 1978, tapestry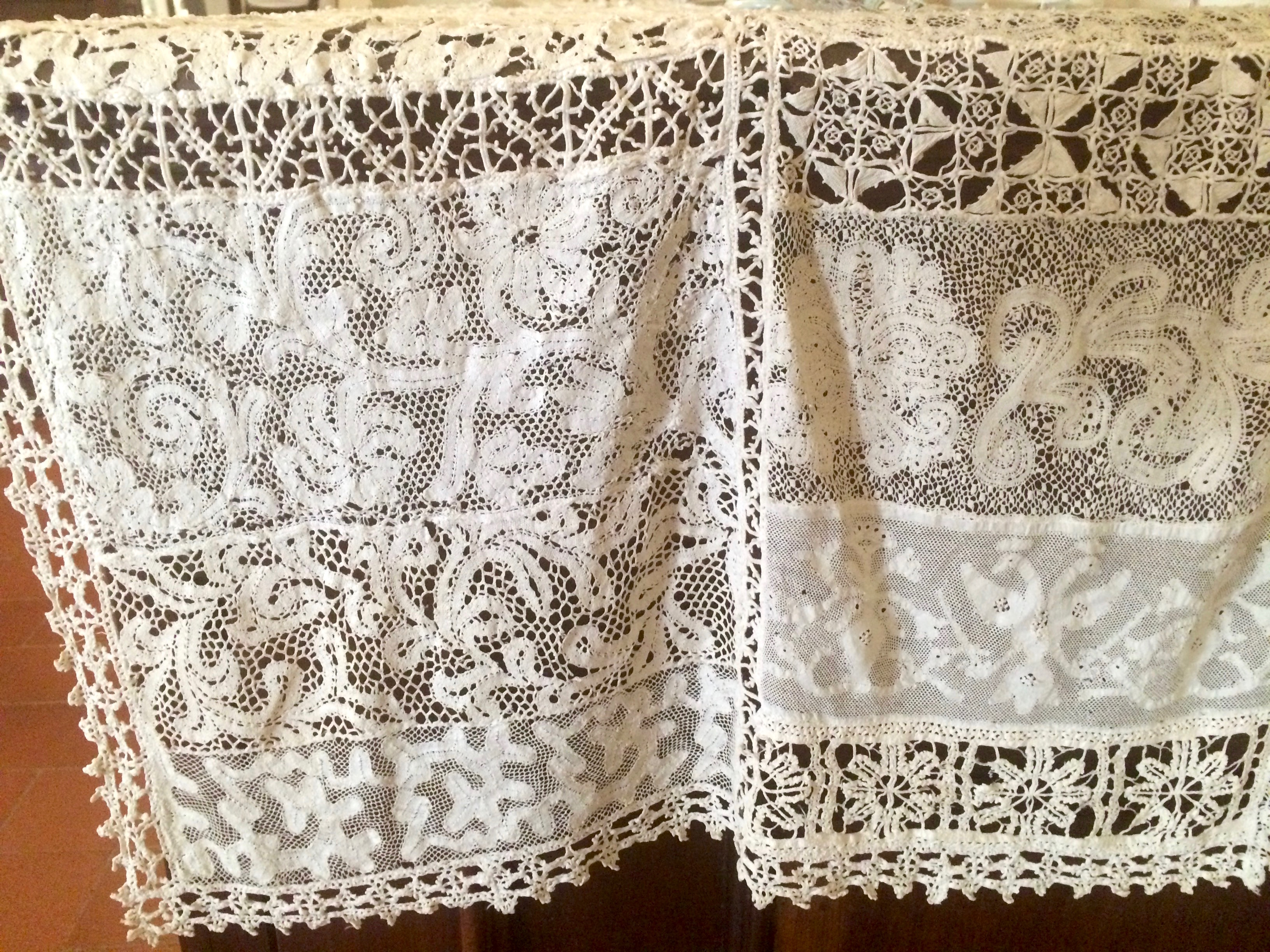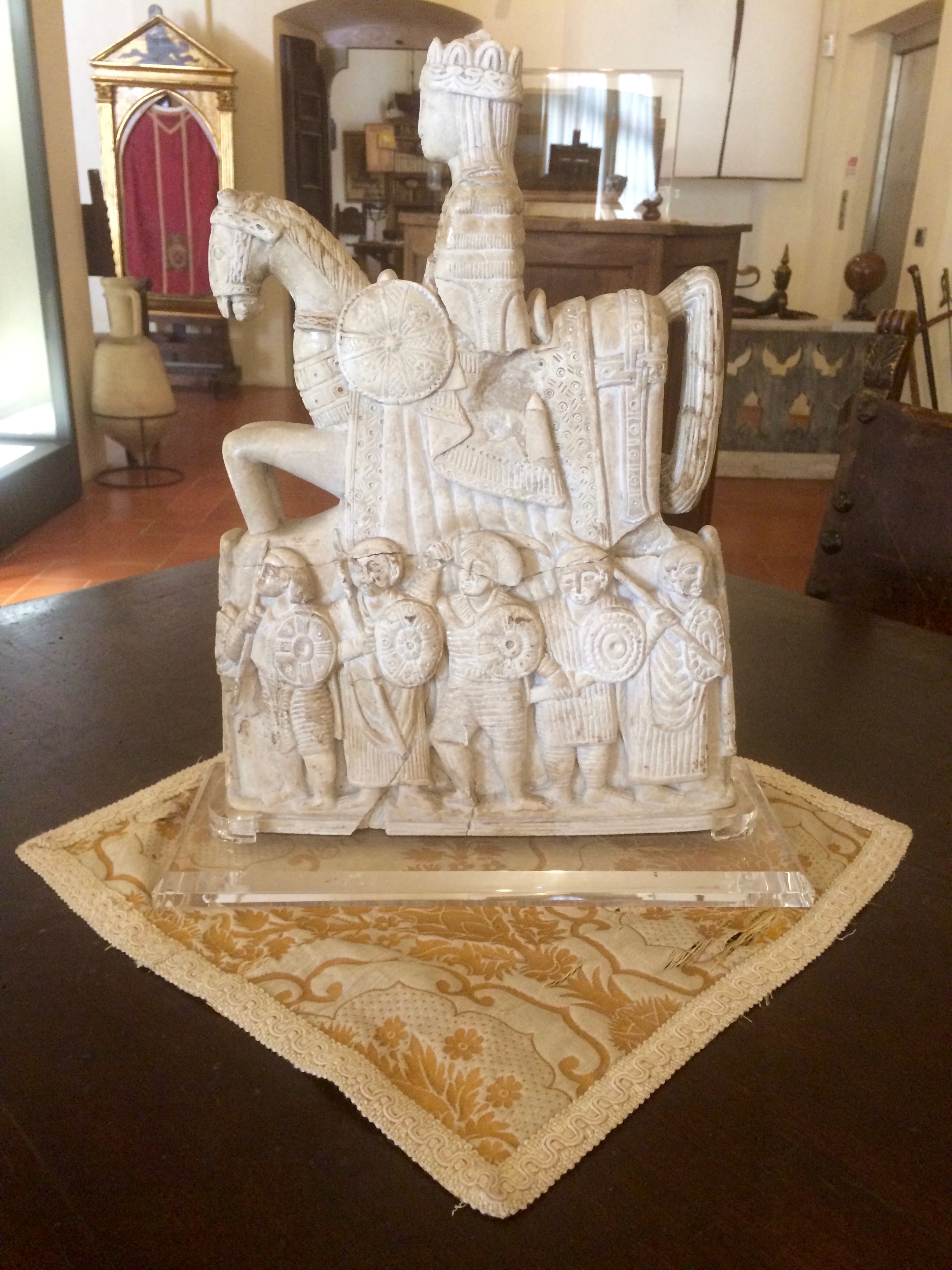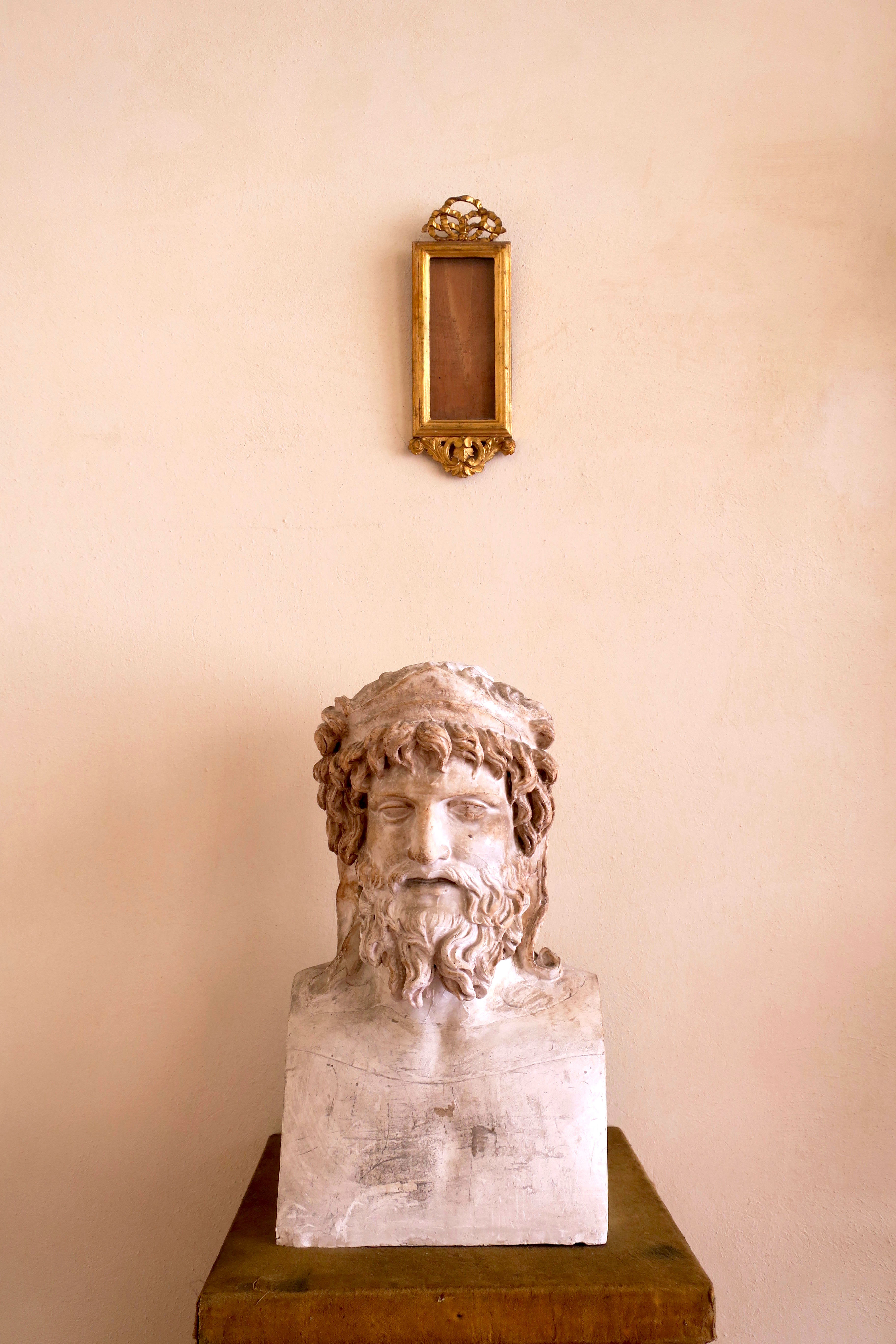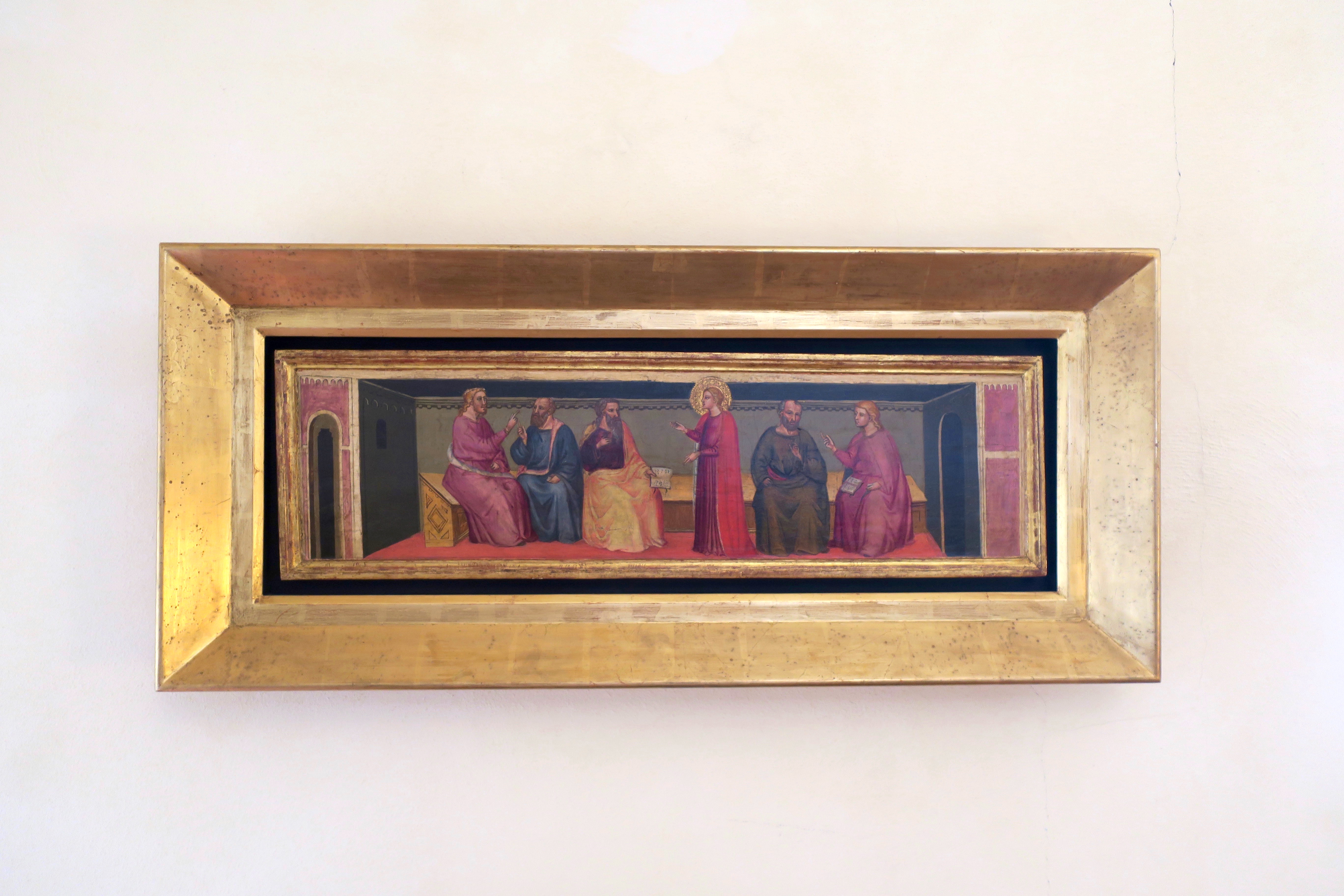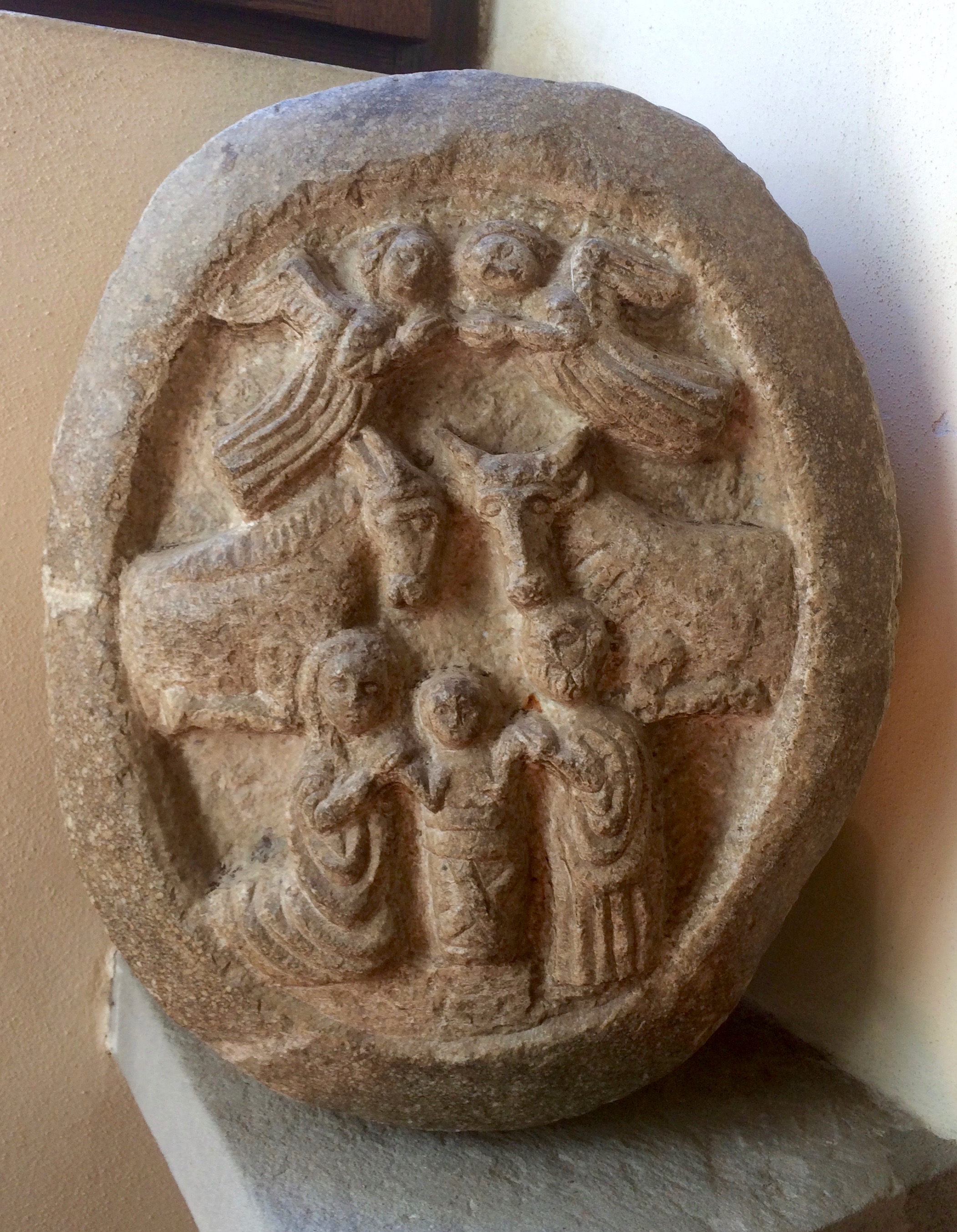 The Casa Museo Ivan Bruschi has been described by some of its most illustrious visitors, art historians, critics, curators, and famous collectors, as a 'place of wonders' whose only equivalent in Europe is the Sir John Soane Museum in London. Ivan Bruschi's taste as a collector and artistic preferences are still clearly discernible thanks to the fascinating way in which his precious and eclectic collection is displayed. Located in the old city, opposite the stately Romanesque structure of Santa Maria della Pieve and not far from the Vasari Loggia that forms a backdrop to the Antique Fair conceived by Bruschi himself, his home assumes, above and beyond its conversion into a museum, the symbolic value of a 'house of life'.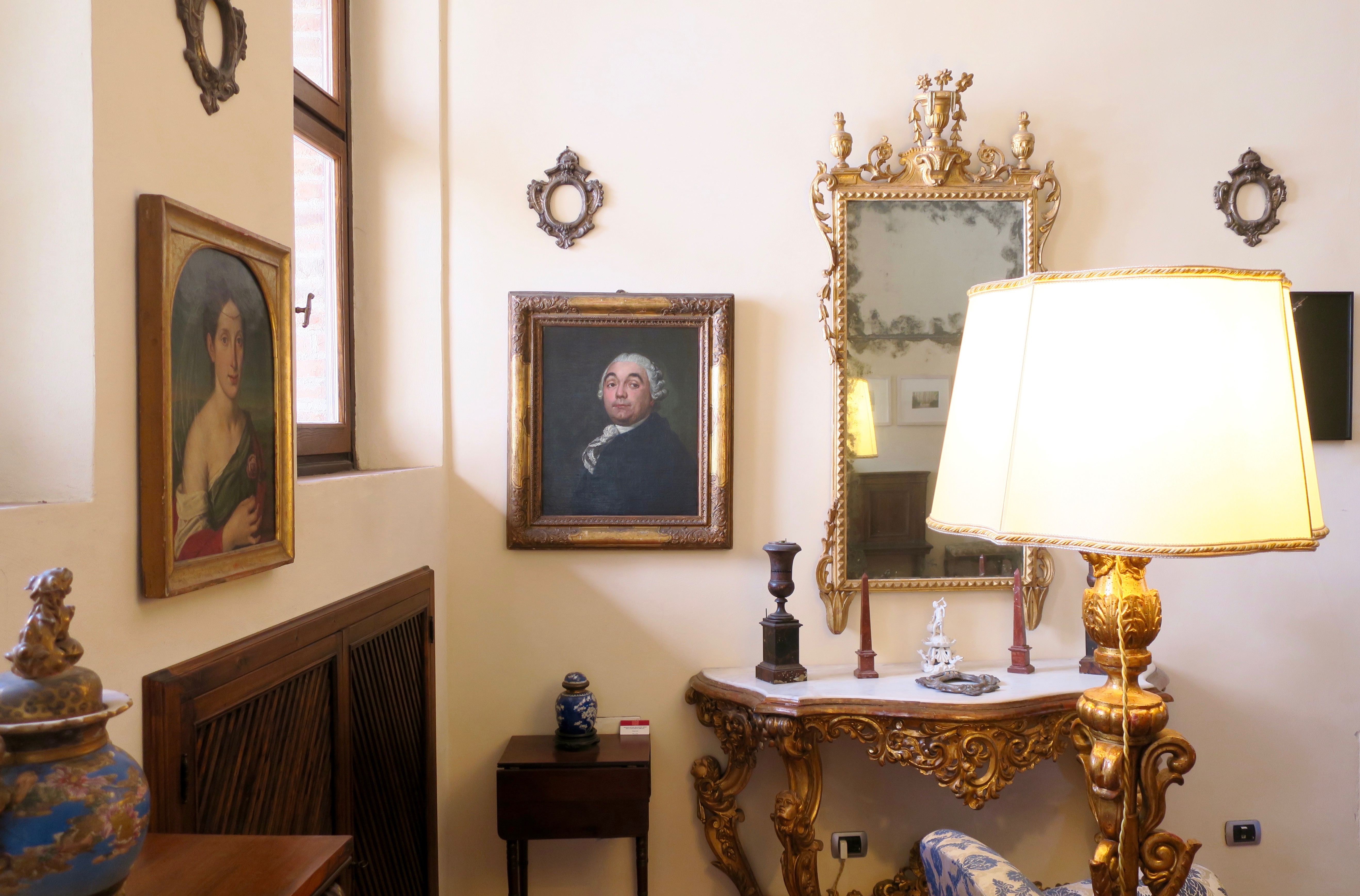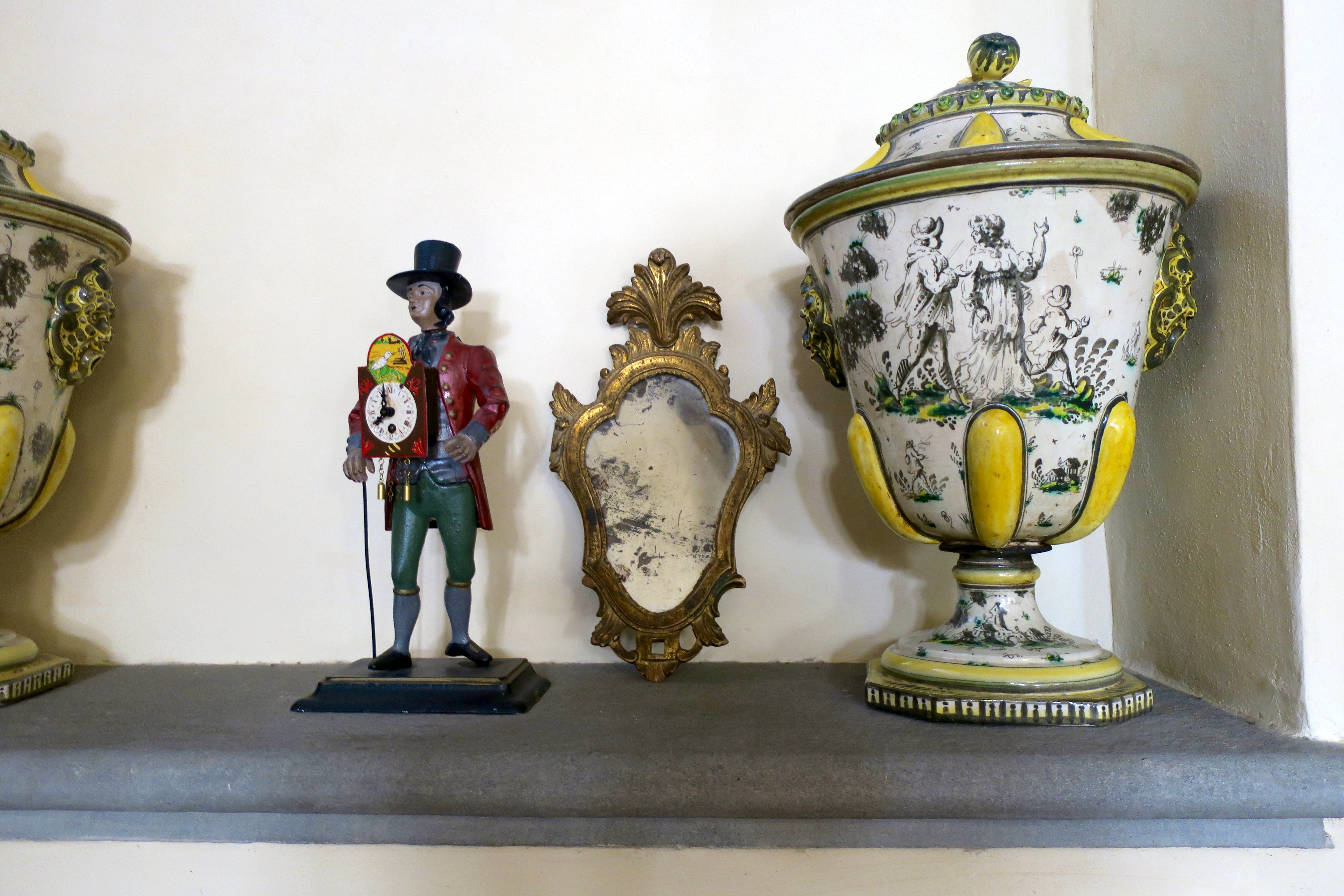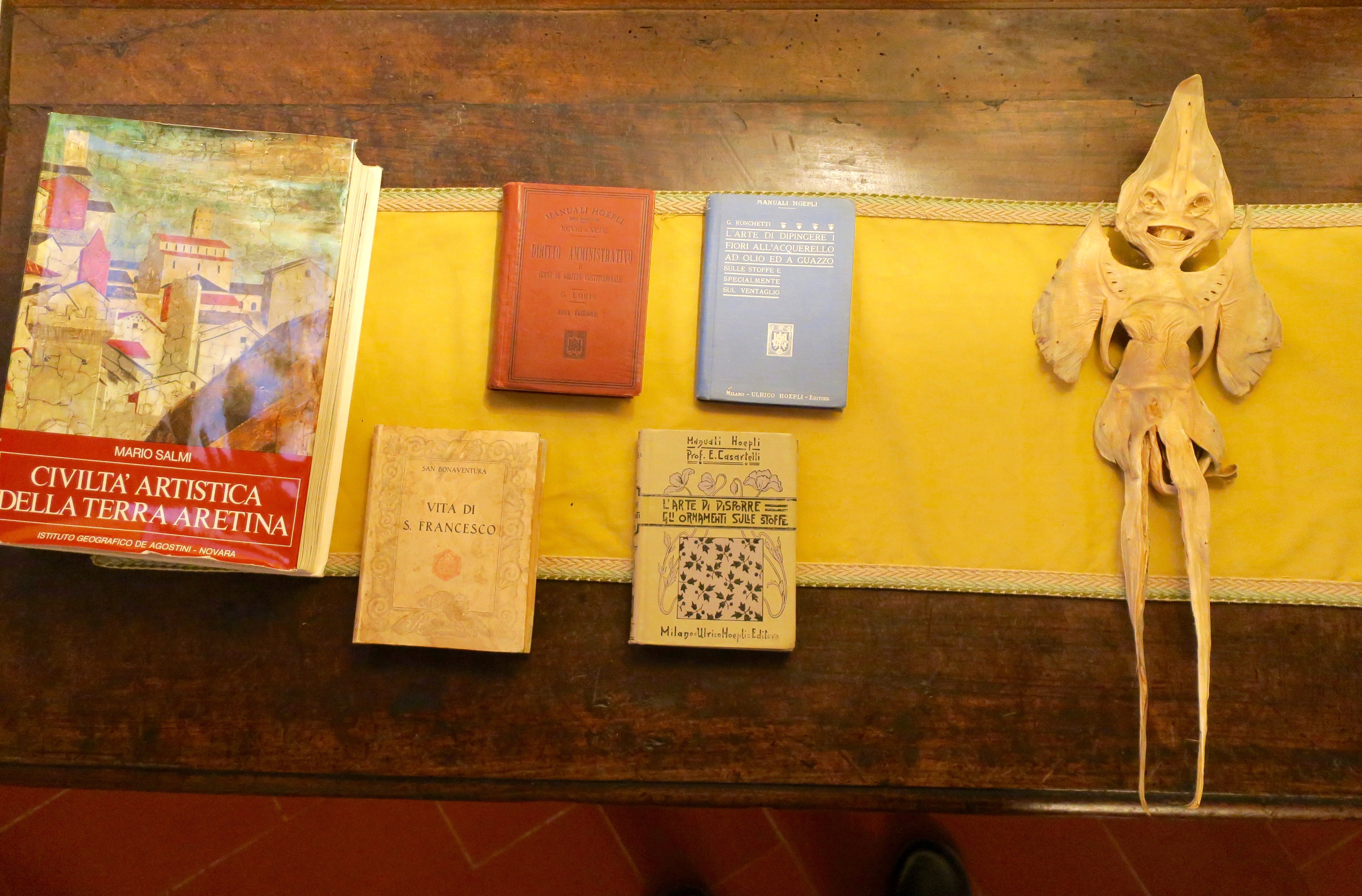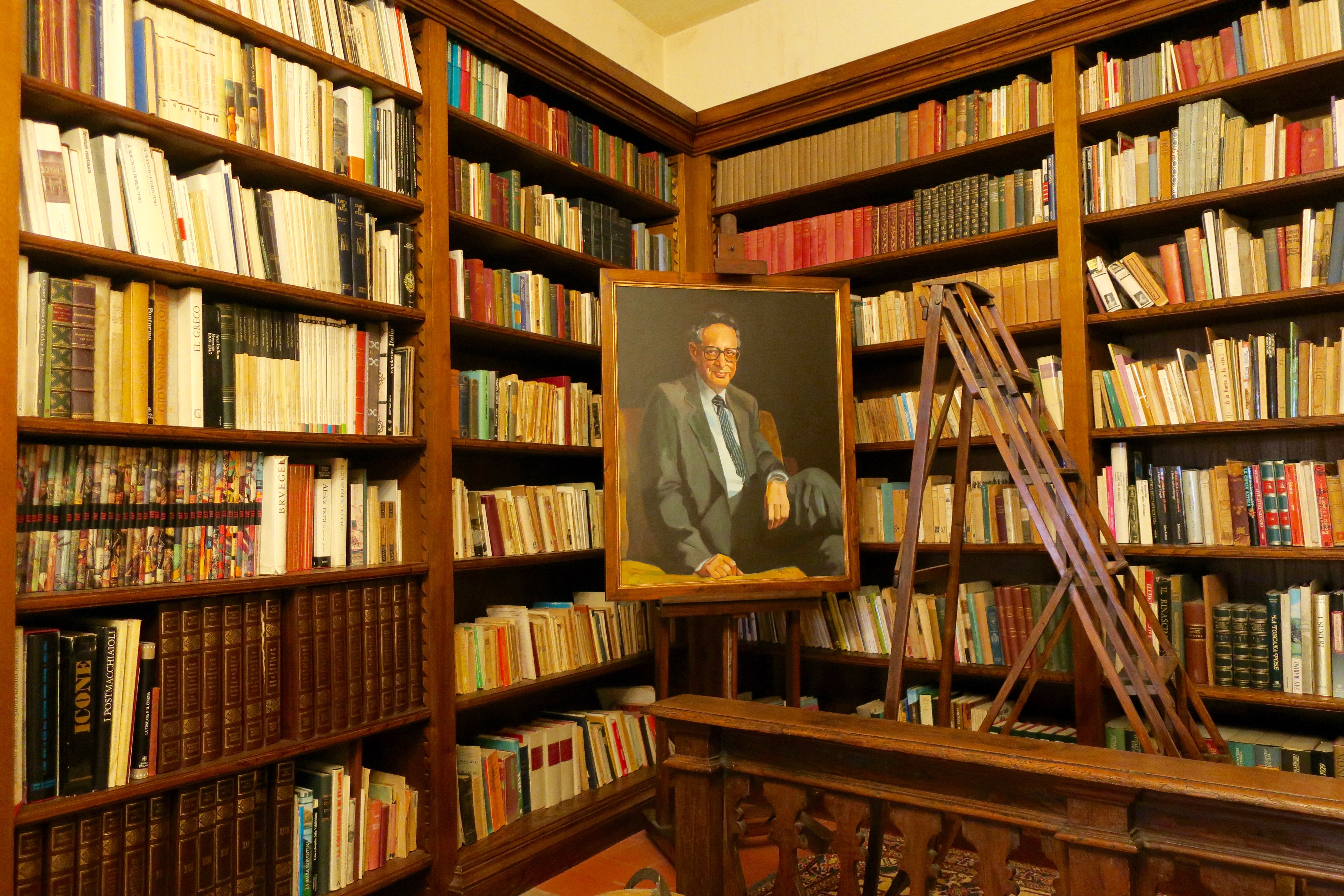 ※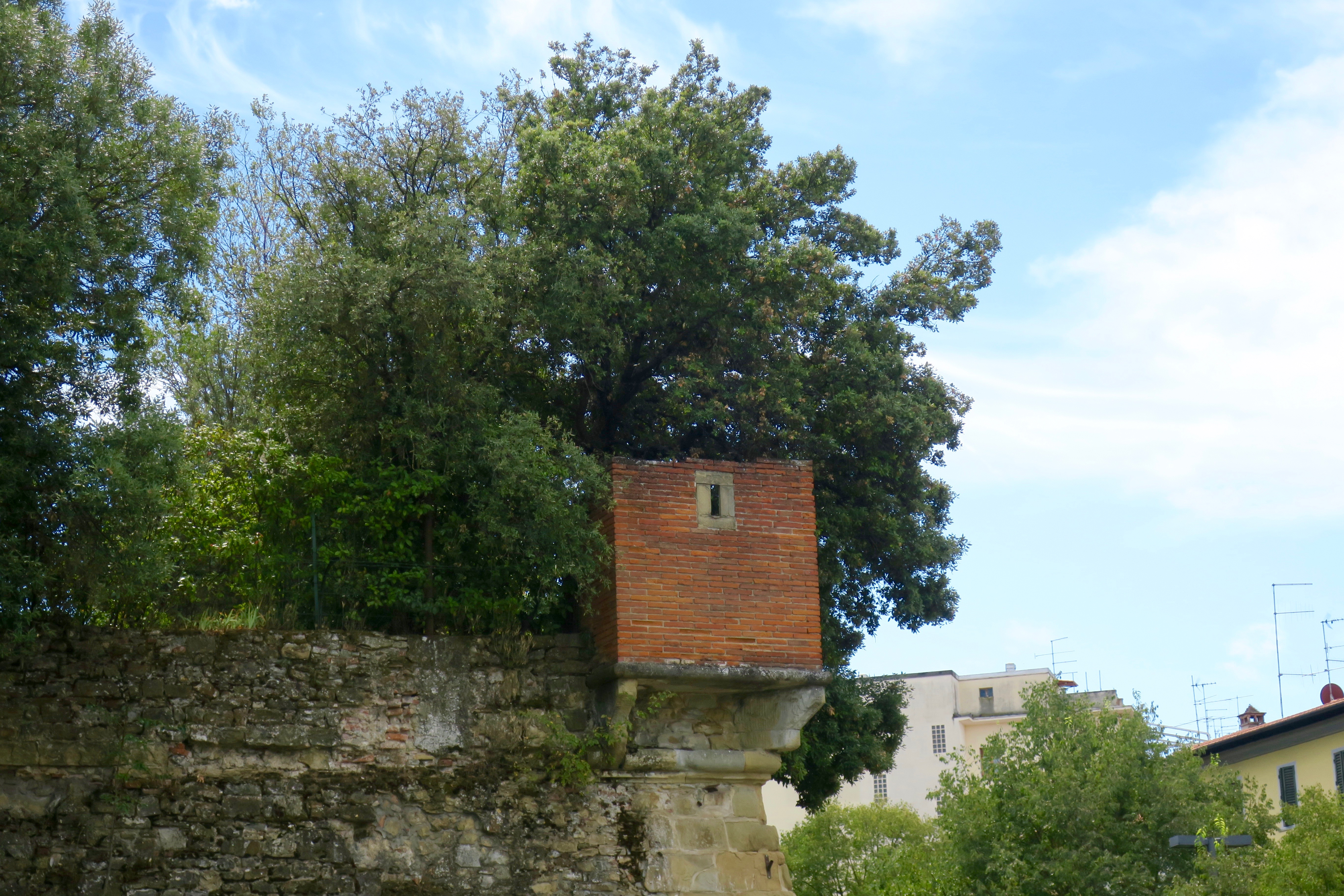 The nameless is the origin of heaven and earth
Naming is the mother of the ten thousand things
Lao-Tzu