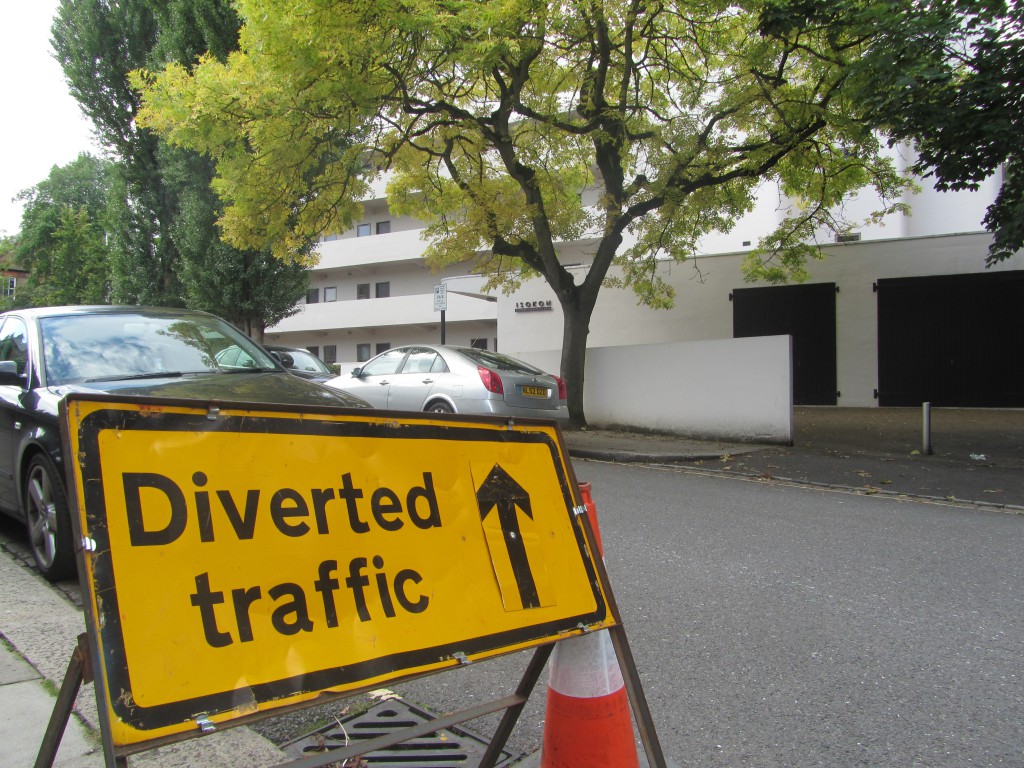 Driving to work the other day I was diverted from my normal course and led to discover the Isokon building. I'd never seen it before but instantly it seemed familiar and true, as if it were an archetype, elegant and beautiful, the epitome of 1930s utopian modernism.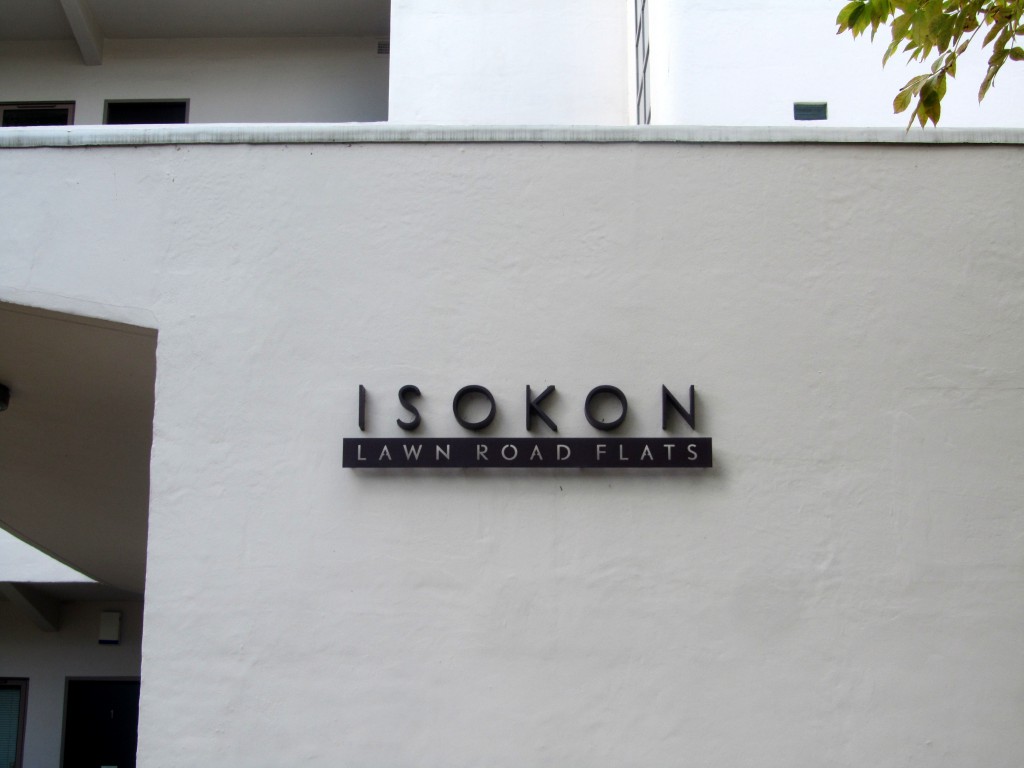 I had to pull over and take a few photographs.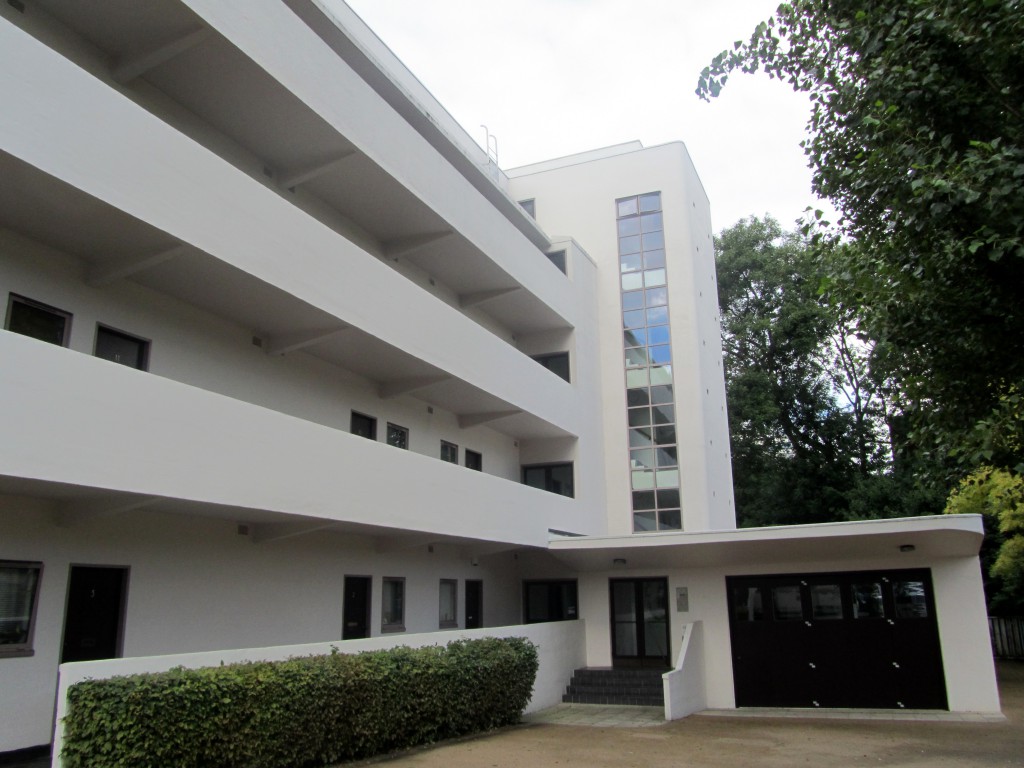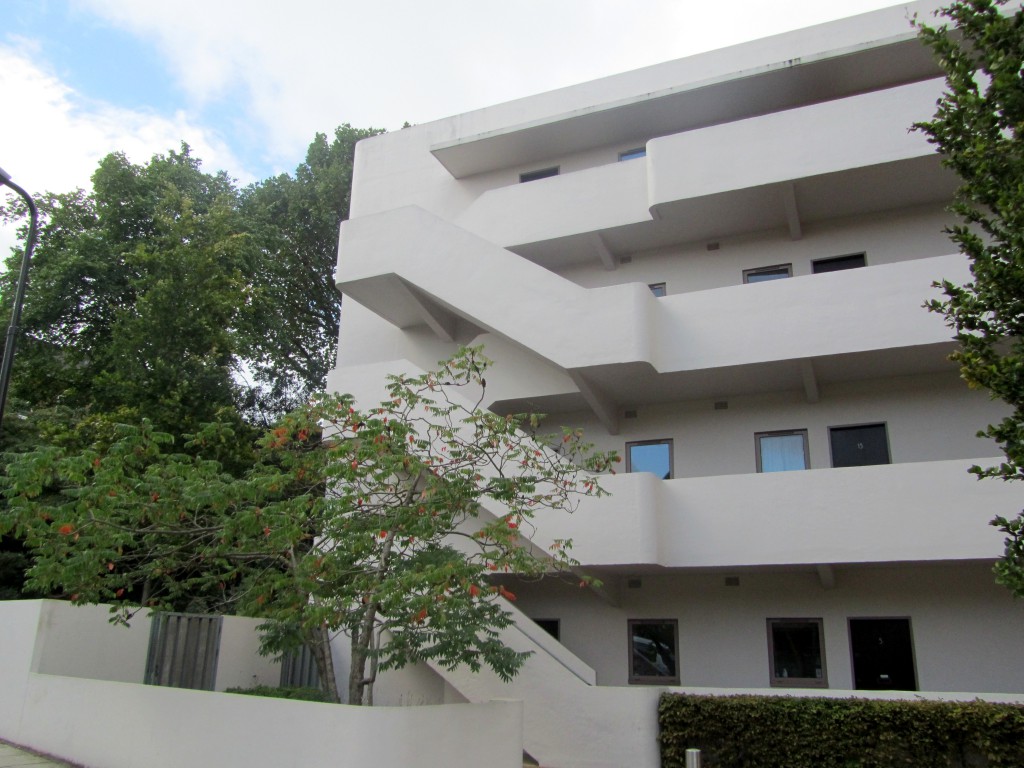 I'd heard of it before but never sought it out. It was one of a group of iconic Constructivist buildings such as the De La Warr Pavilion in Bexhill and the Penguin Pool at London Zoo that signalled a new cultural unity linking painting, sculpture and architecture with a new vision of urban living.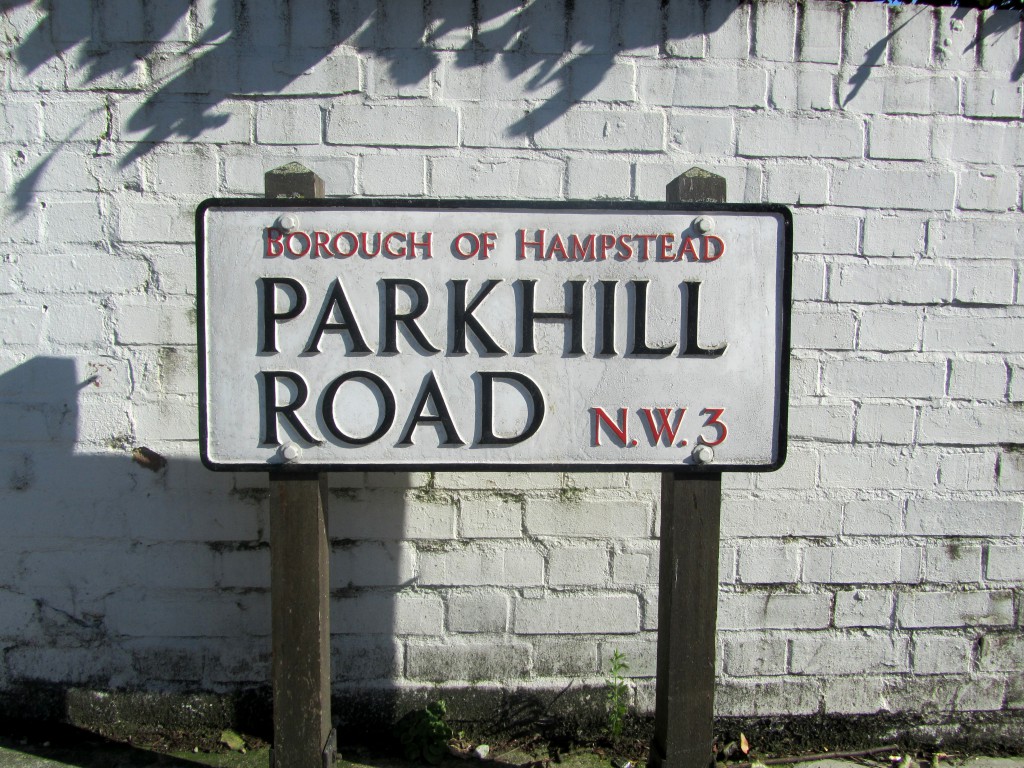 On the following weekend I came back for another look. There was no longer a diversion so I came by my usual route along Parkhill Road.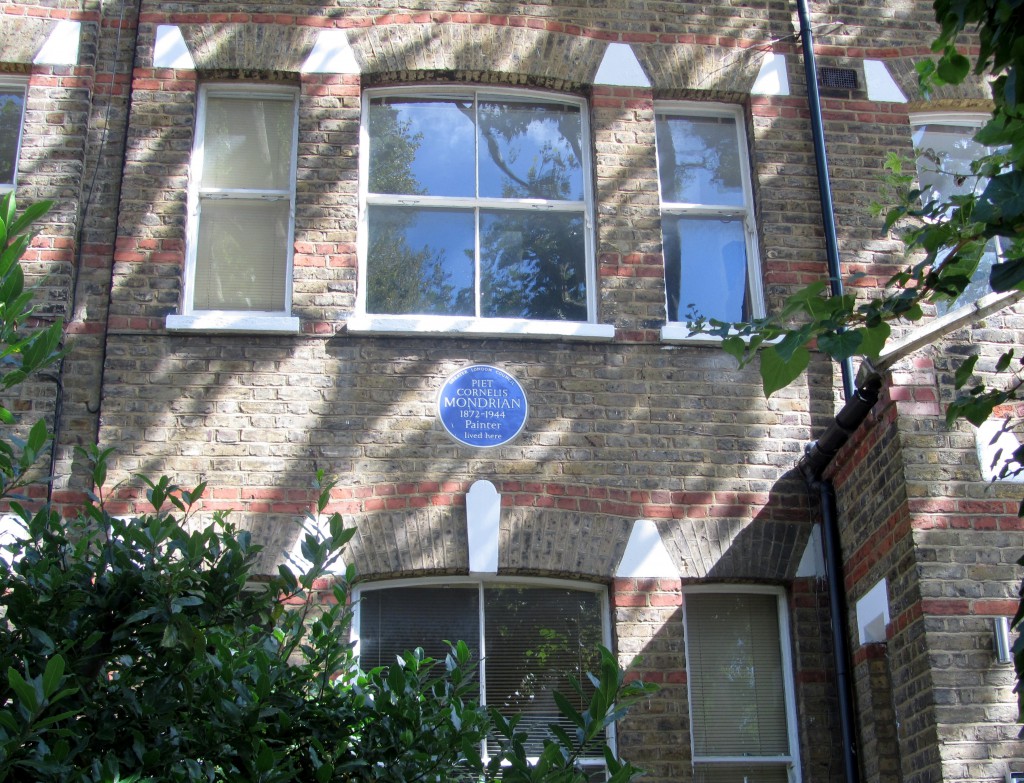 There's a blue plaque at No.60 for Piet Mondrian who lived and painted here briefly before WW2 with Ben Nicholson and Barbara Hepworth.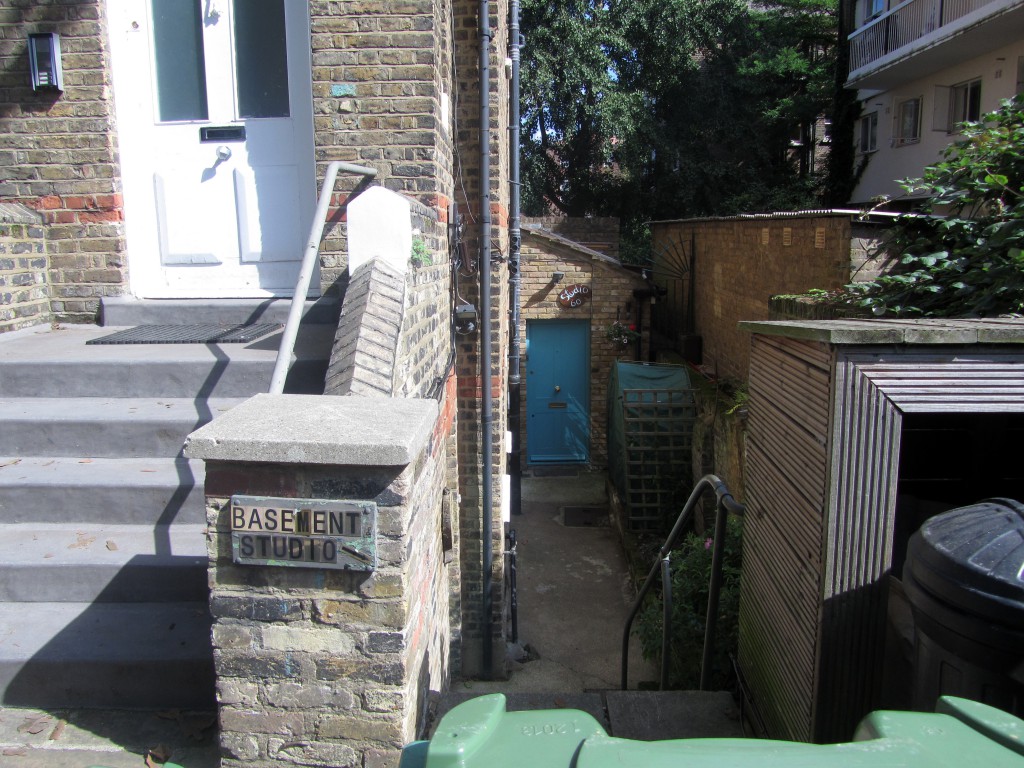 Ben Nicholson painted in a studio at the bottom of the garden.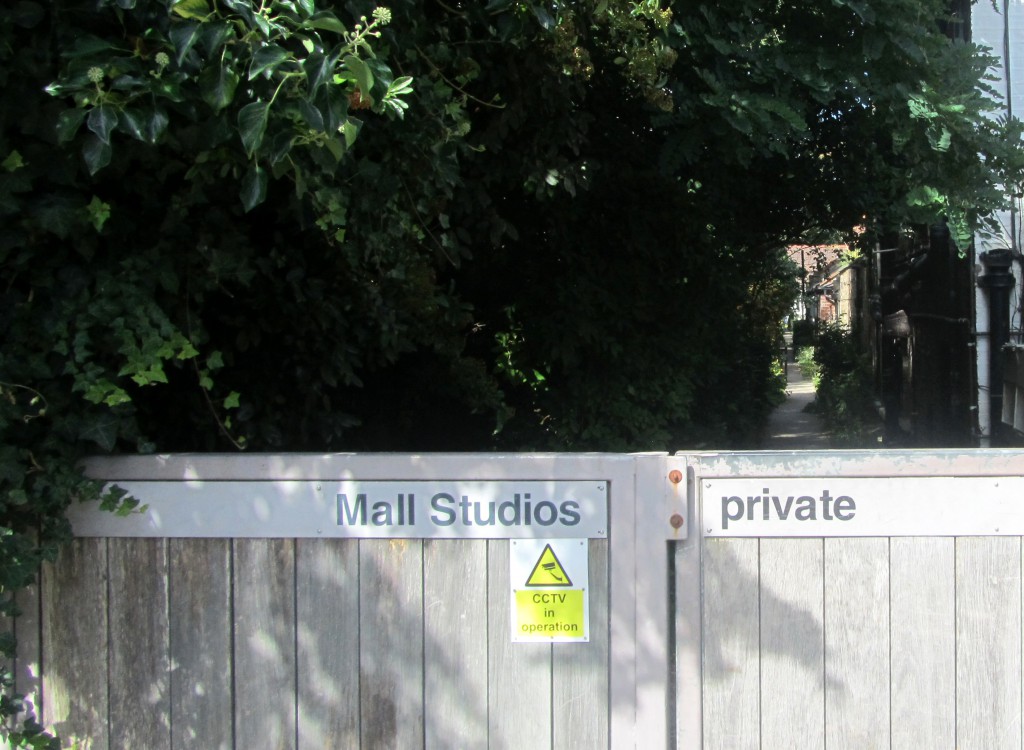 Barbara Hepworth worked in Mall Studios at the rear of the house in a studio she had shared with her first husband, the sculptor John Skeaping.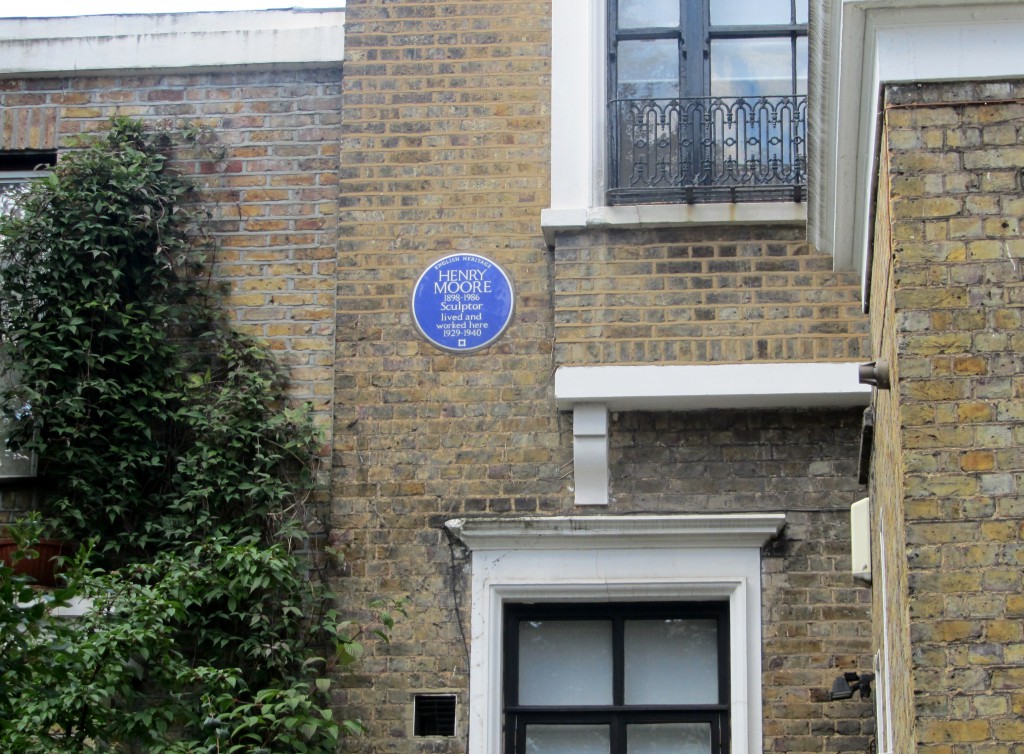 Further down the road there's a blue plaque for Henry Moore who lived at No.11.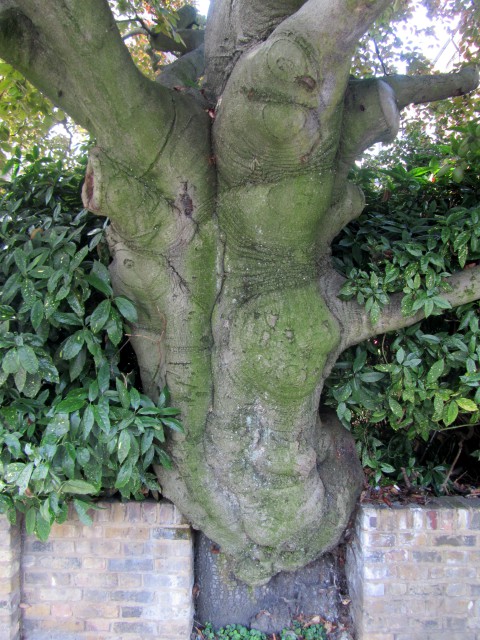 There's a statuesque beech tree growing in the garden. I wonder if it inspired any sculptures.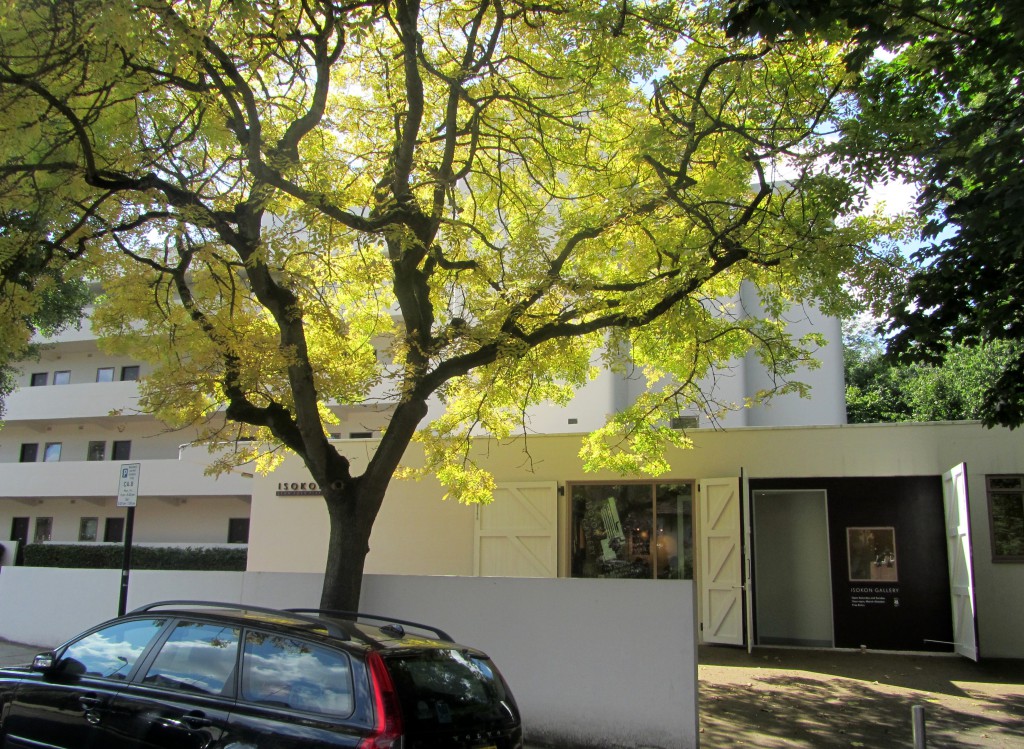 From Parkhill Road it's a short walk up to Lawn Road and the Isokon building.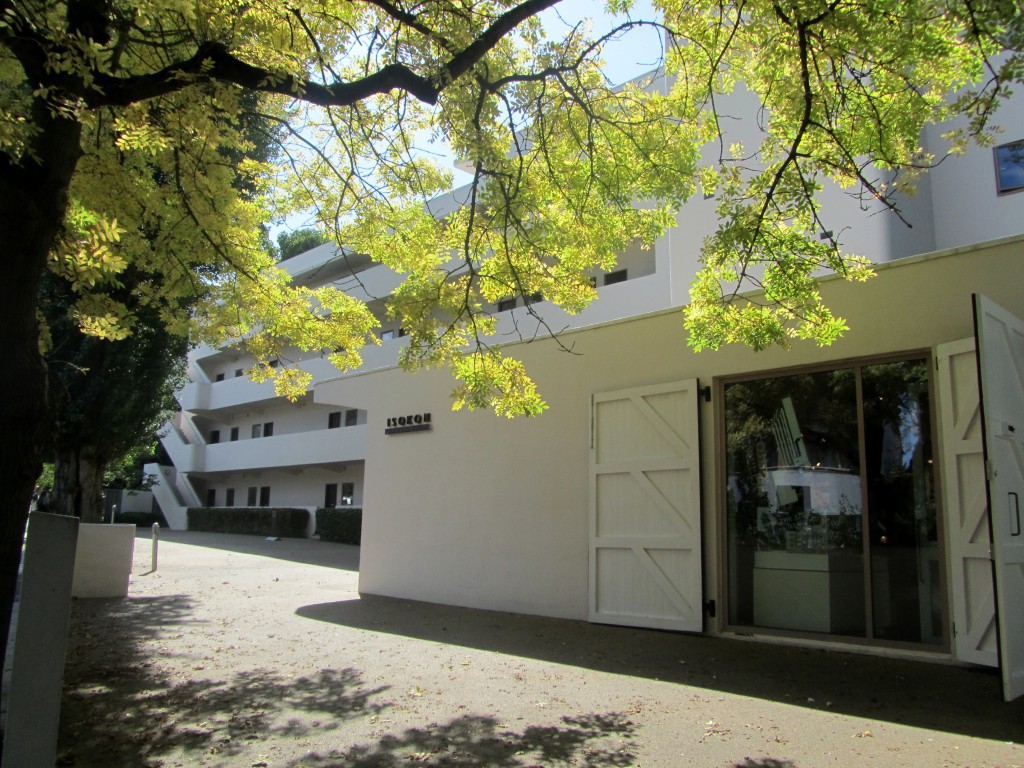 There's now a gallery in what was once the Isobar, designed by Marcel Breuer and frequented by Henry Moore, Ben Nicholson, Barbara Hepworth, Piet Mondrian and many more notable locals.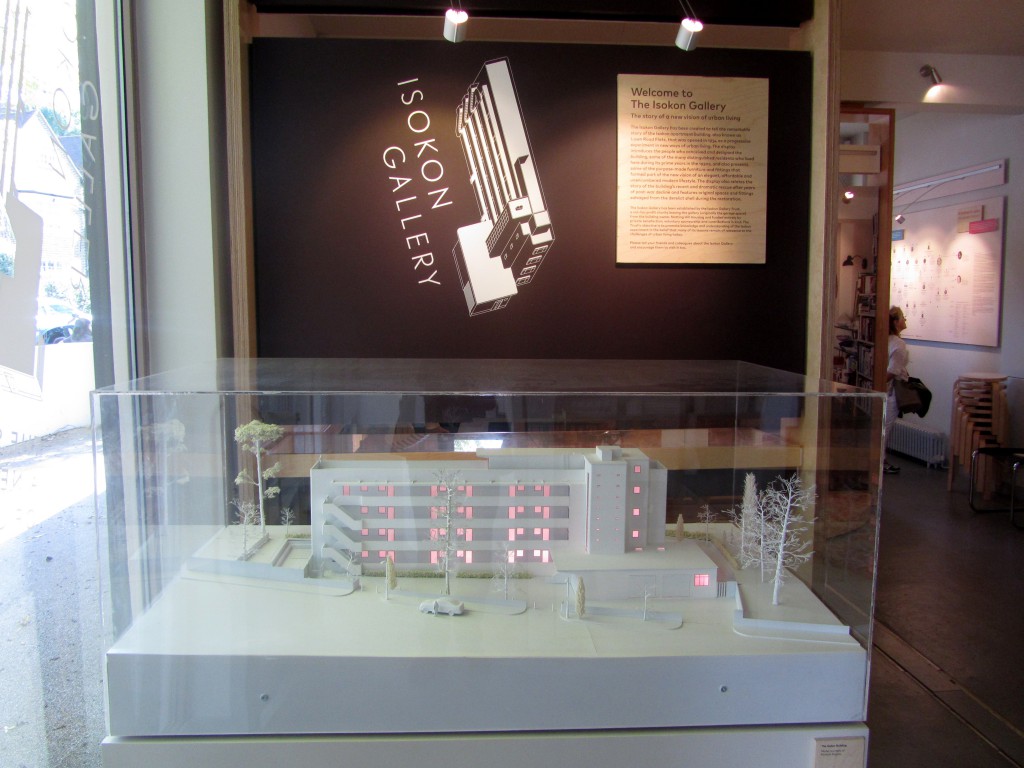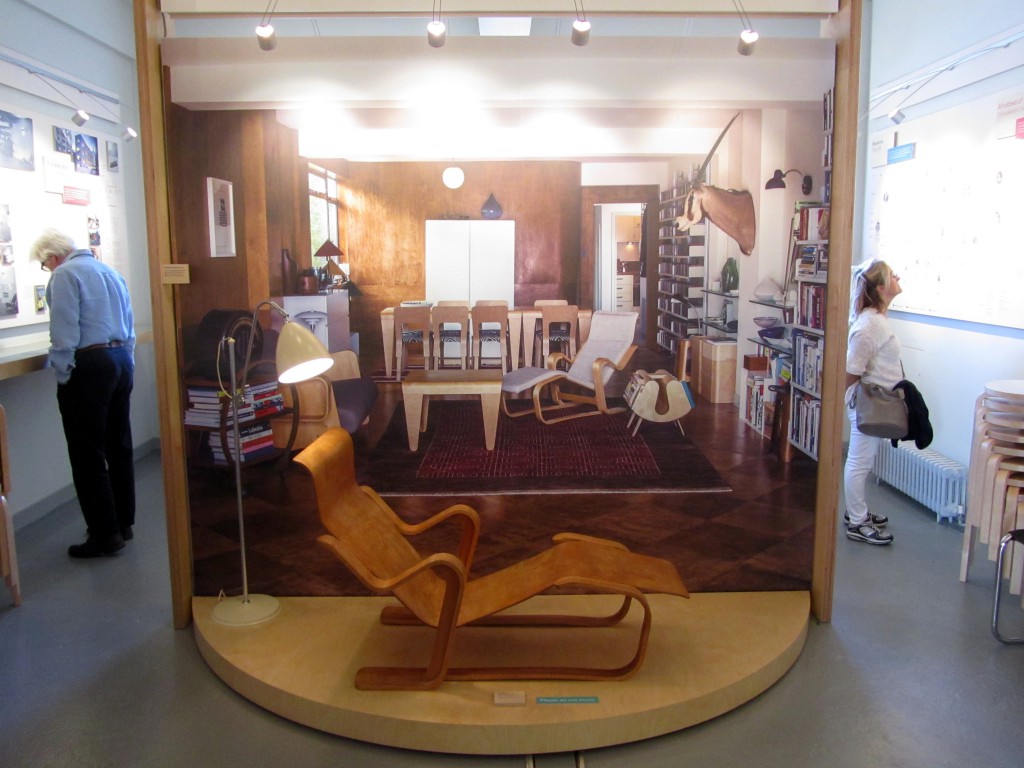 The Isokon Gallery tells the remarkable story of the Isokon building, the pioneering modern apartment block opened in 1934 as a progressive experiment in new ways of urban living.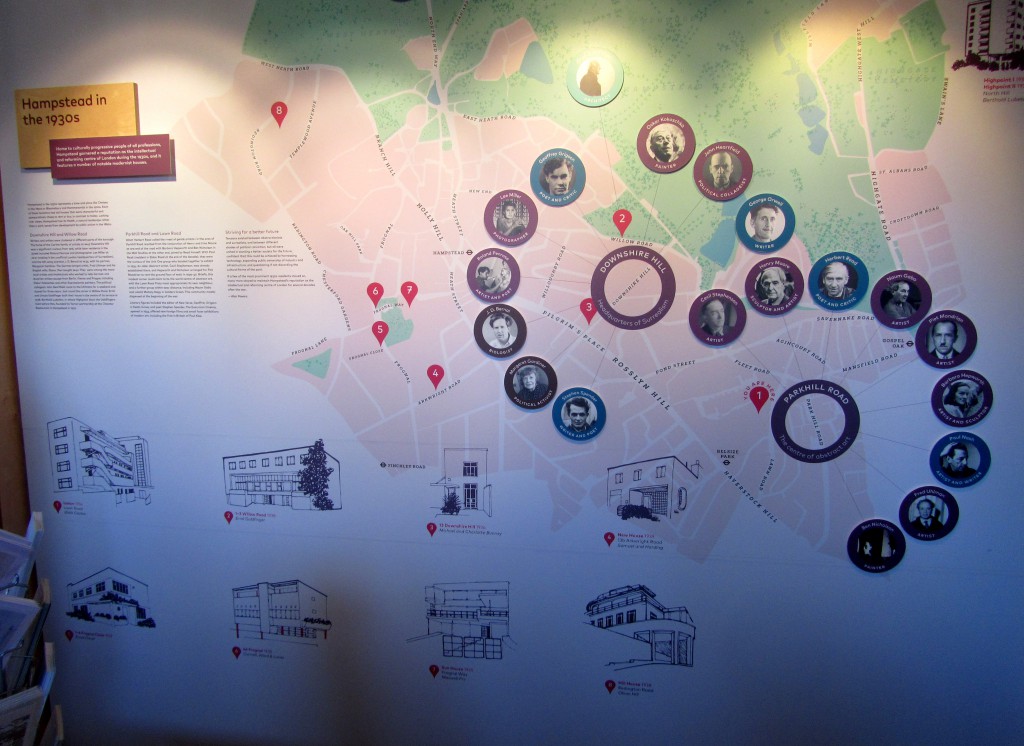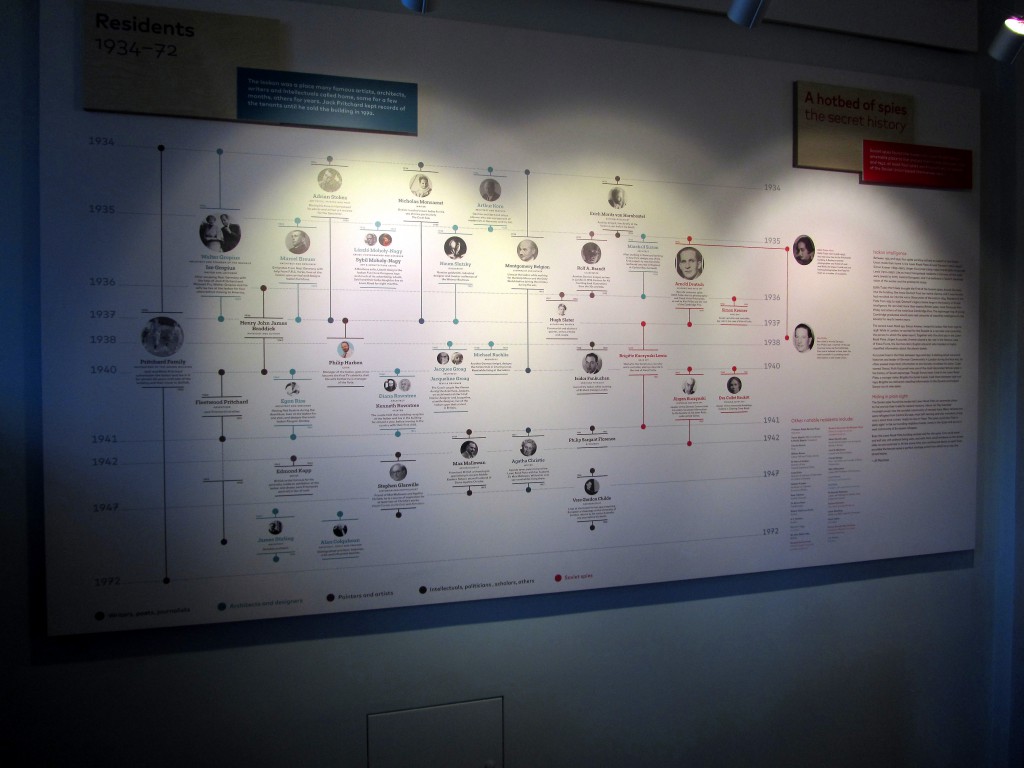 Commissioned by champions of modern design Jack and Molly Pritchard and designed by Wells Coates, Isokon was home to Bauhaus émigrés, artists, authors and architects – and even a number of Soviet spies.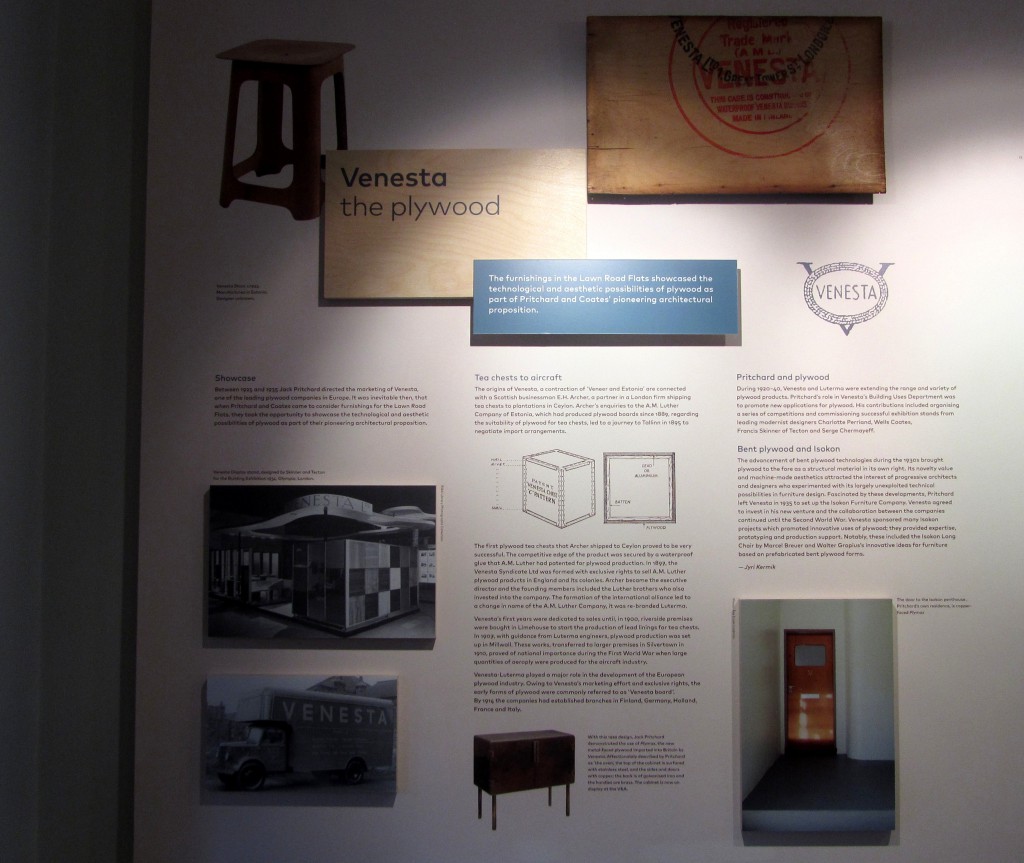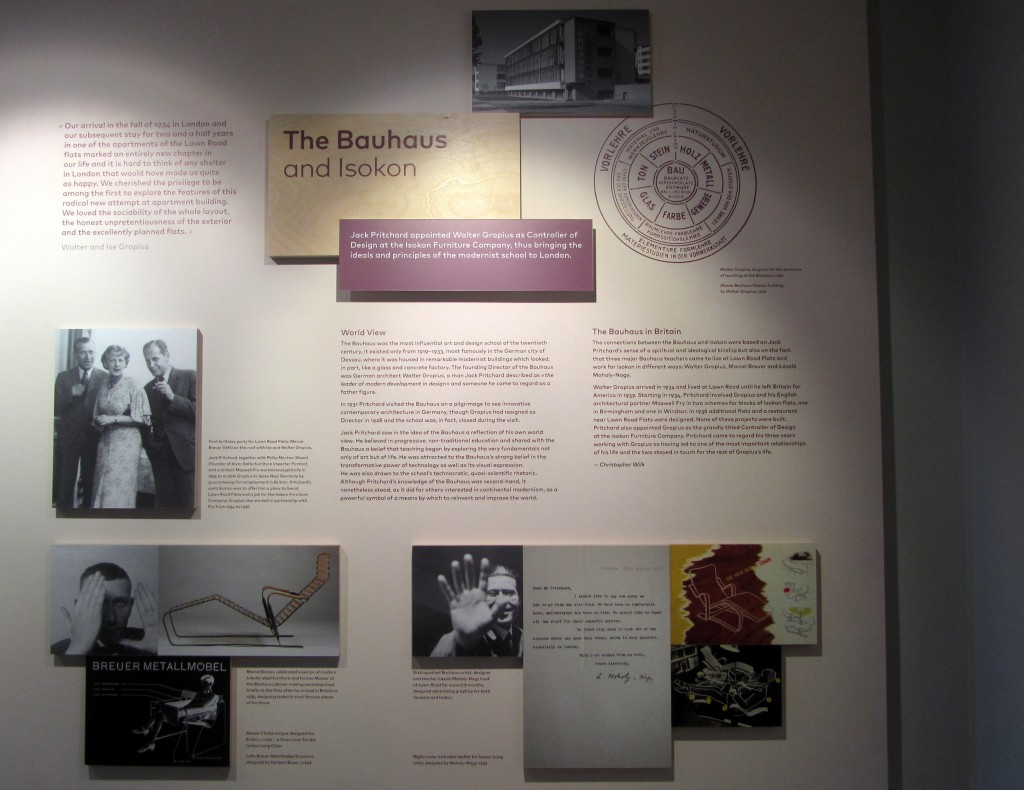 The Isokon company also pioneered bent plywood furniture, and classic designs by Marcel Breuer, Egon Riss and Ernest Race form part of the exhibition.
The display also features full size kitchen and dressing room installations re-created using original material salvaged from the recent Isokon restoration project.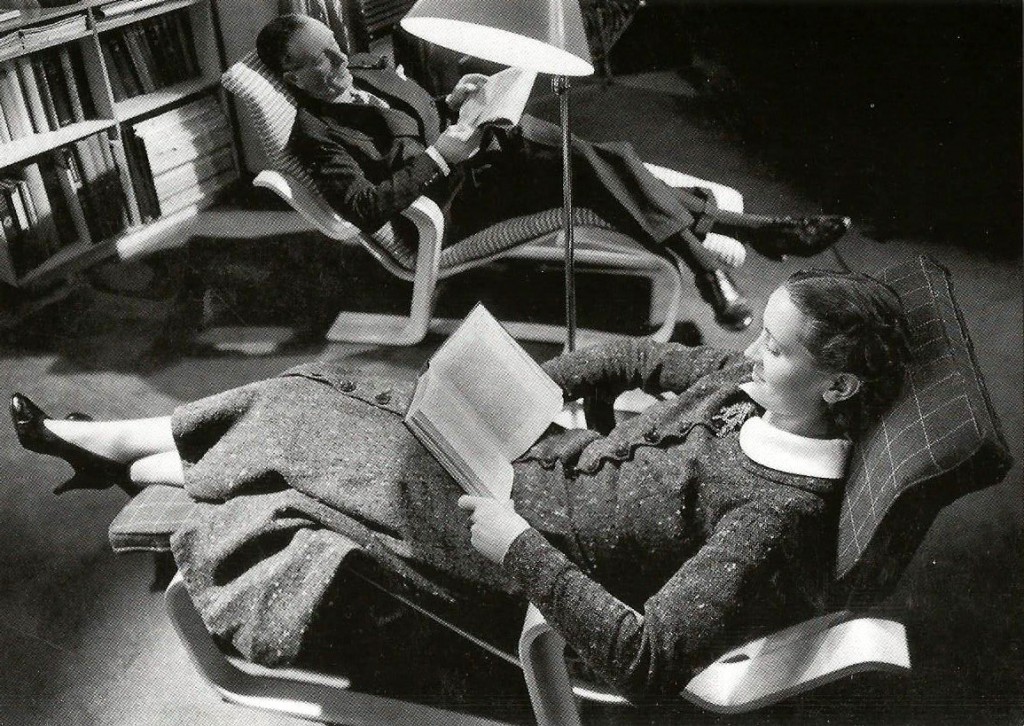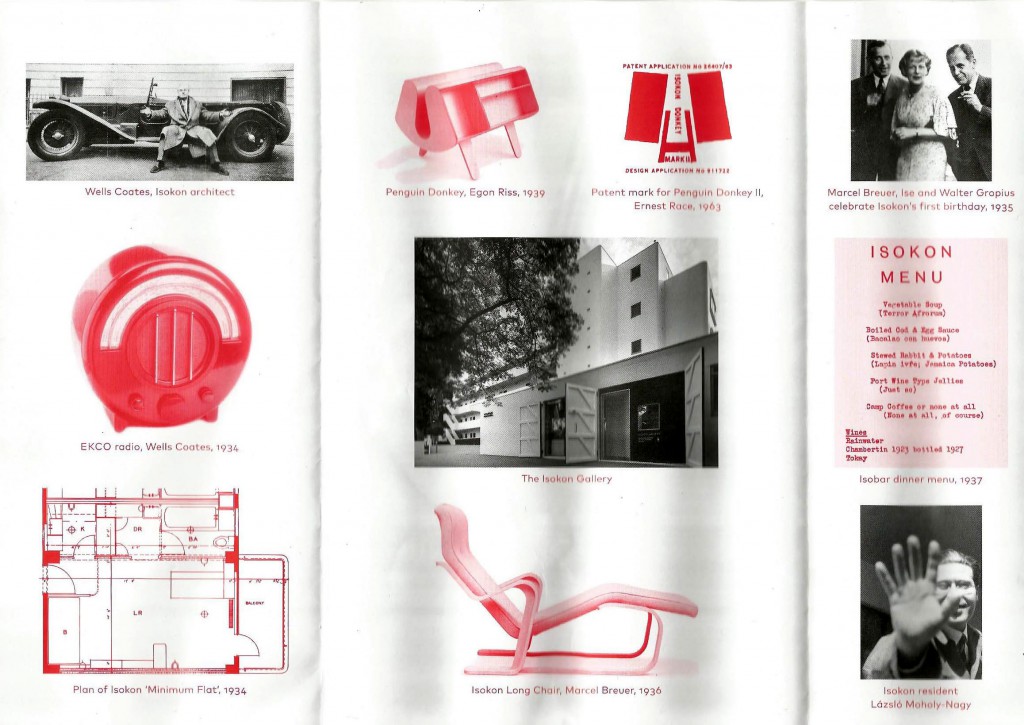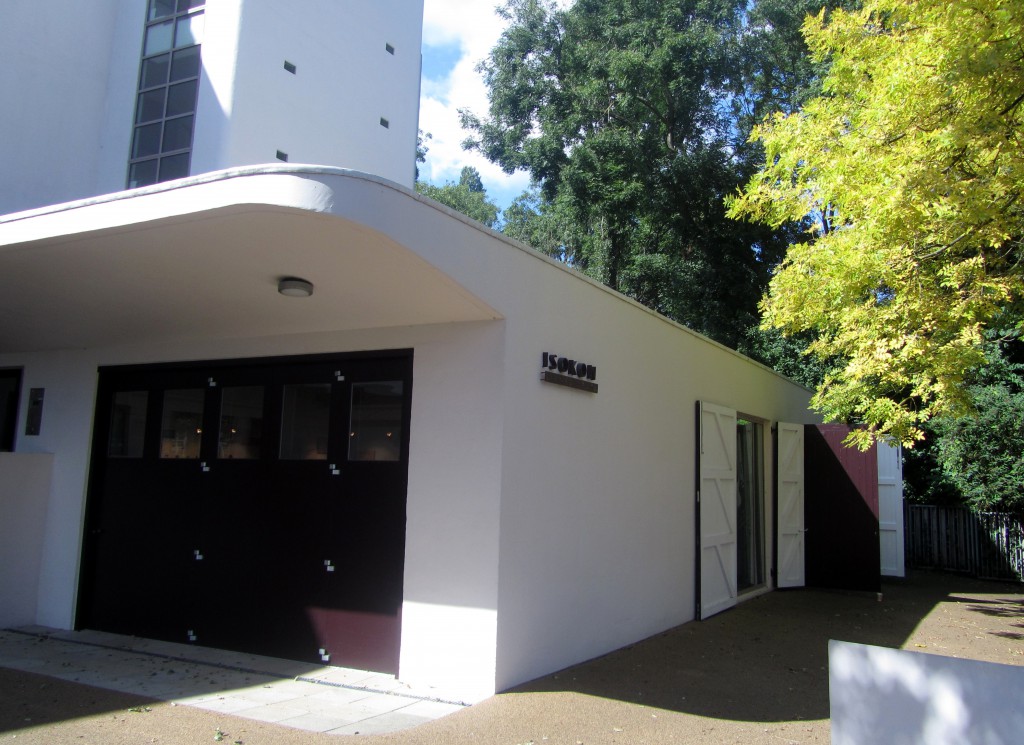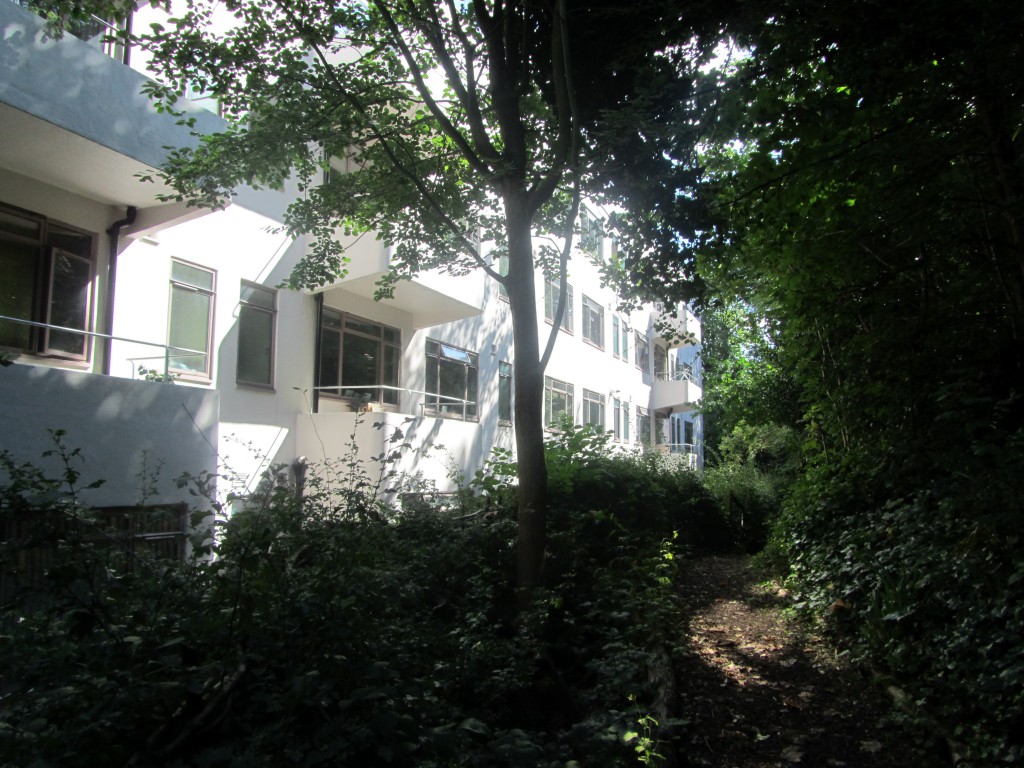 Afterwards we walked through Belsize Wood and along Woodland Walk, through a council estate with familiar sounding names – Pritchard Court and Coates Court – and then up to Haverstock Hill.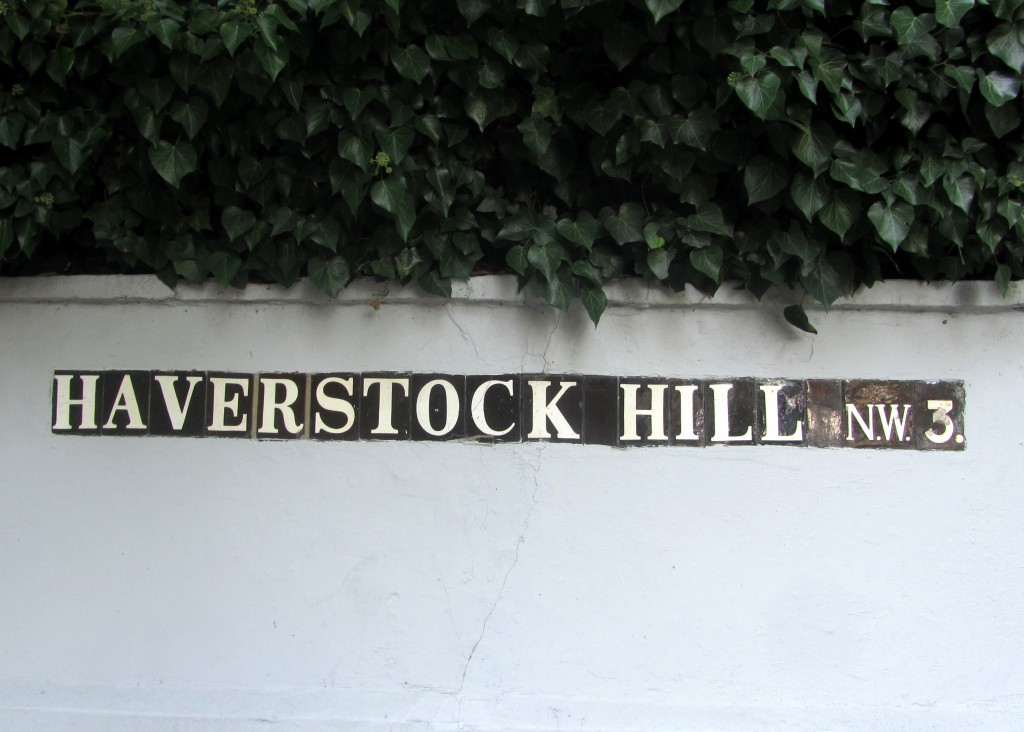 I was looking for another blue plaque, this time for Ben Nicholson. I'd been told there was one on Pilgrim's Lane but all I could find was one for his father, William Nicholson.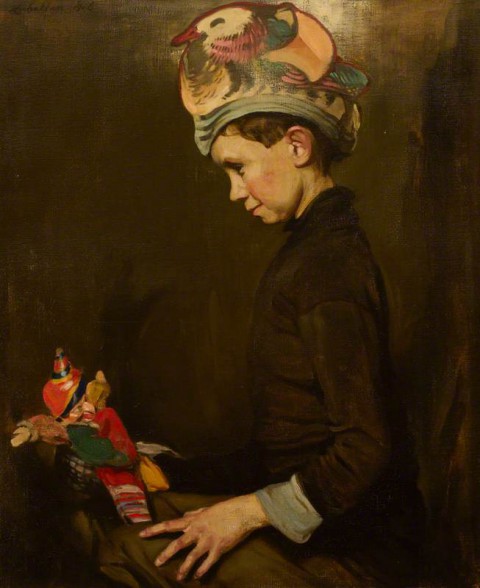 Given more time we could've walked up to Fenton House where there's a nice collection of William Nicholson paintings, including one of his 12 year old son, The Paper Cap (Ben Nicholson as a boy).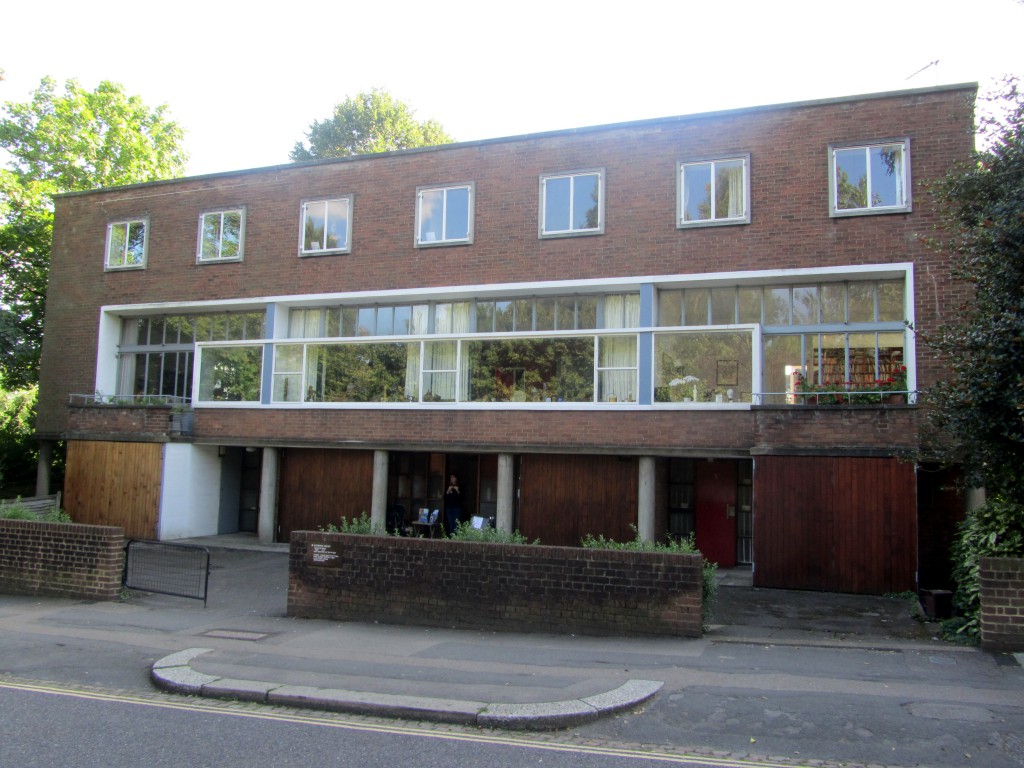 But instead we walked down Pilgrim's Lane to Willow Road and another pioneering example of modern architecture.
2 Willow Road is a unique and influential Modernist home designed by architect Ernö Goldfinger in 1939 for himself and his family. An integration of Modernist design into a domestic living space, the house also contains the Goldfingers' impressive collection of modern art, intriguing possessions and innovative furniture.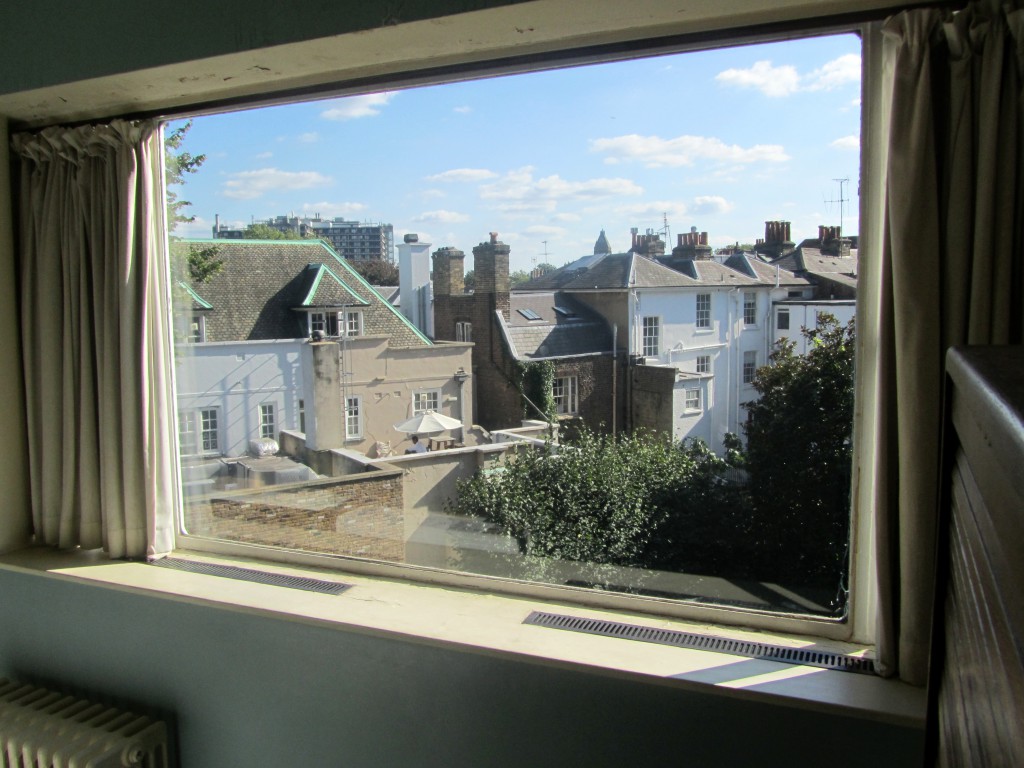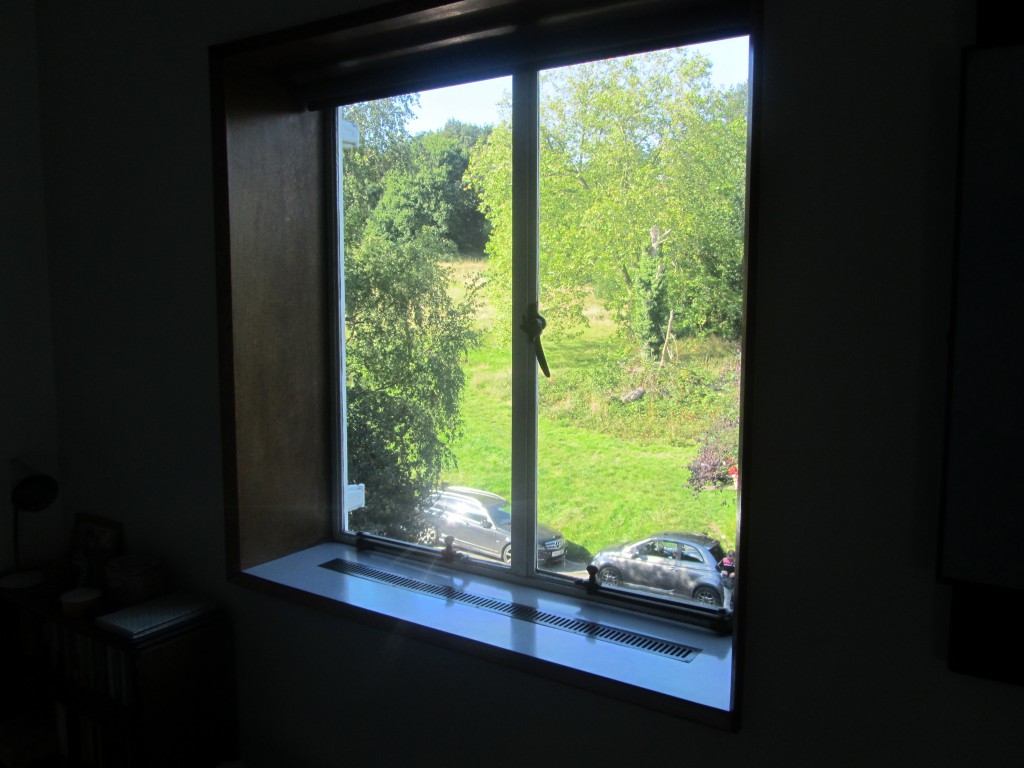 The house is open to the public and administered by the National Trust. Unfortunately photography is not permitted inside but I was allowed to photograph the view through the windows. The house is in a privileged position right on the edge of Hampstead Heath.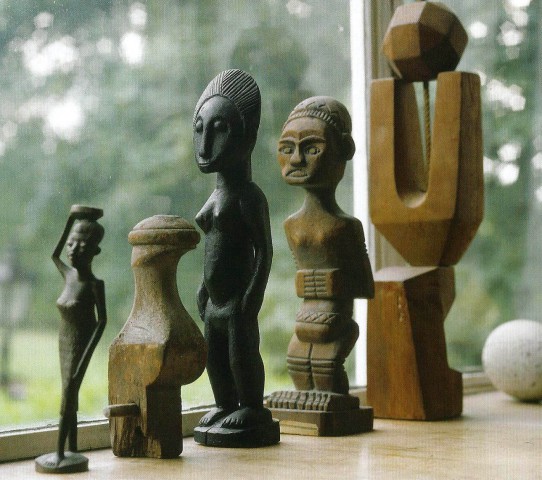 A collection of African/modern sculptures on the window sill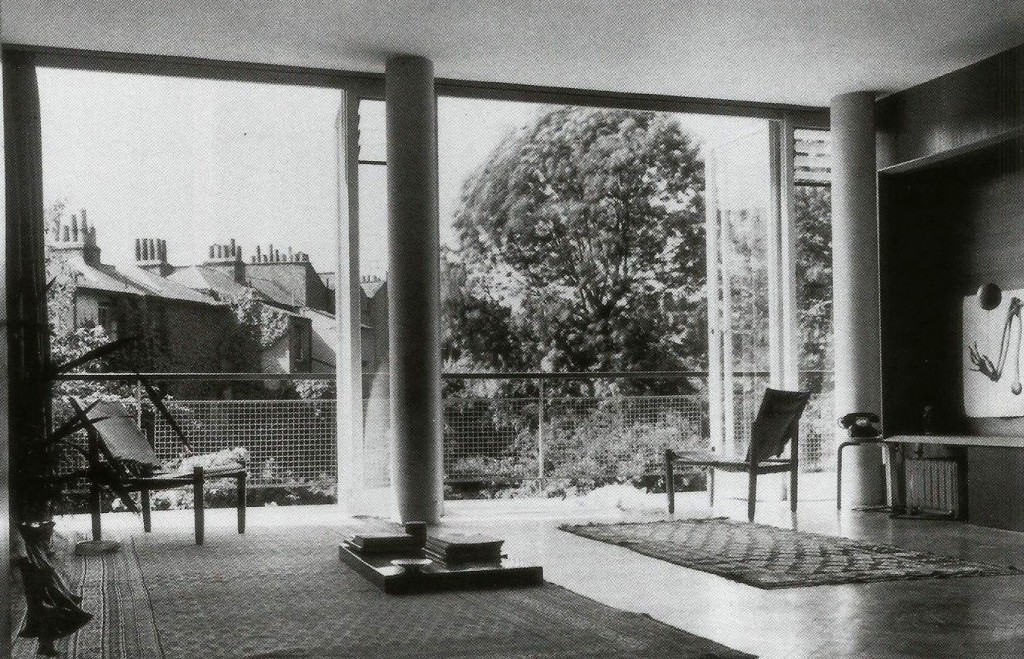 An early photograph of the Living Room with the windows opened back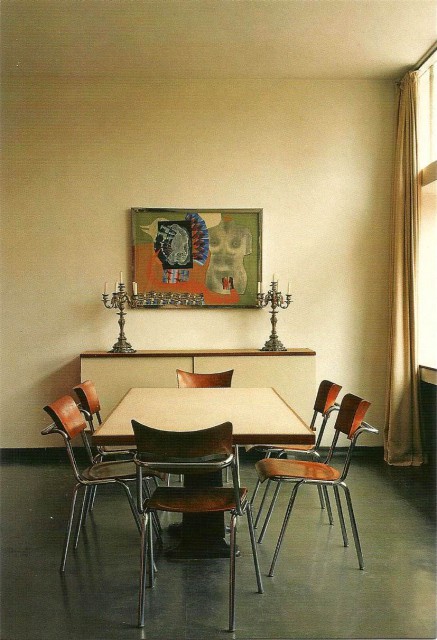 The Dining Room, with Ernö Goldfinger's lino-top table and chairs and a collage by Roland Penrose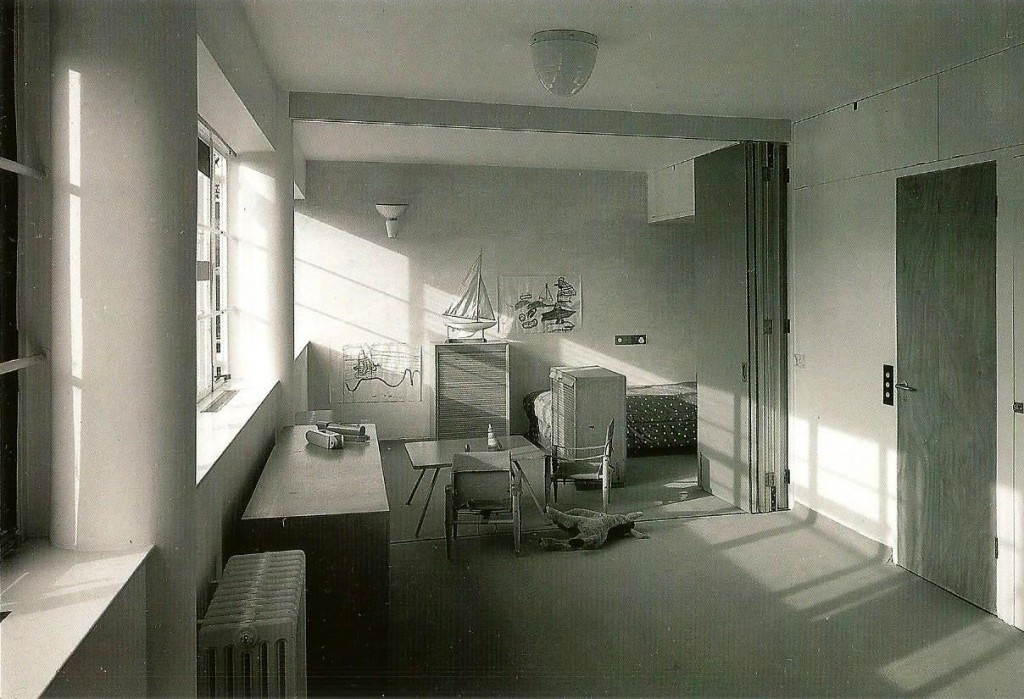 The Nursery in 1940. The 1930s ideal of a children's playroom – sunlight, space and self-expression with miniature versions of adult toys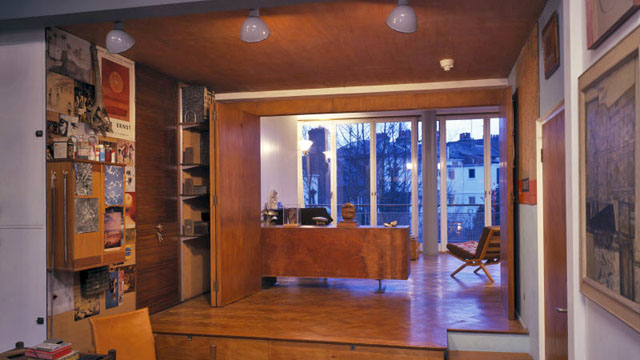 View from the Studio into the Living Room with the partition doors folded back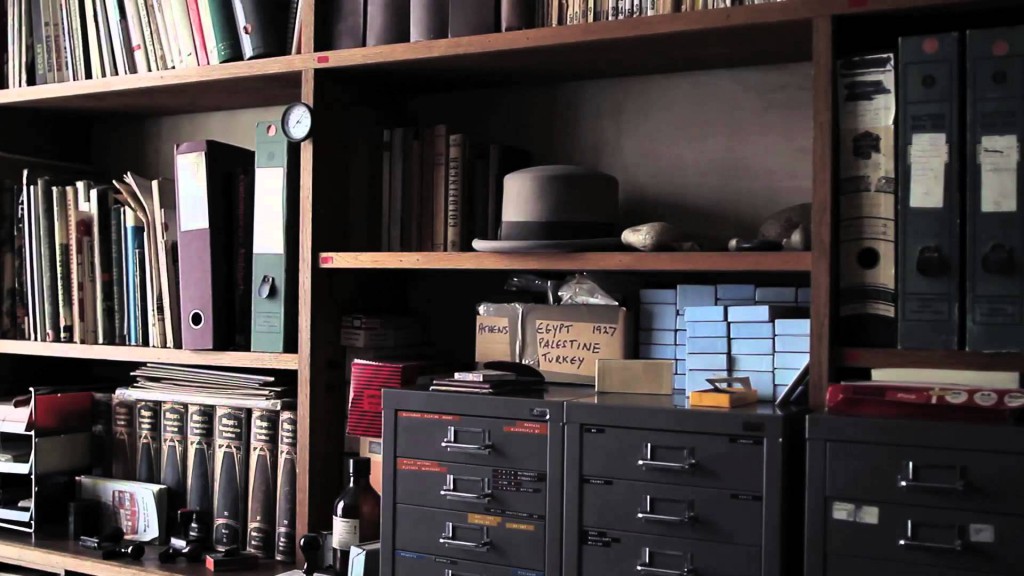 The Study, containing much of Goldfinger's working library, a copy of Ian Fleming's 'Goldfinger' and a low-crowned grey top hat belonging to the Parisian architect Auguste Perret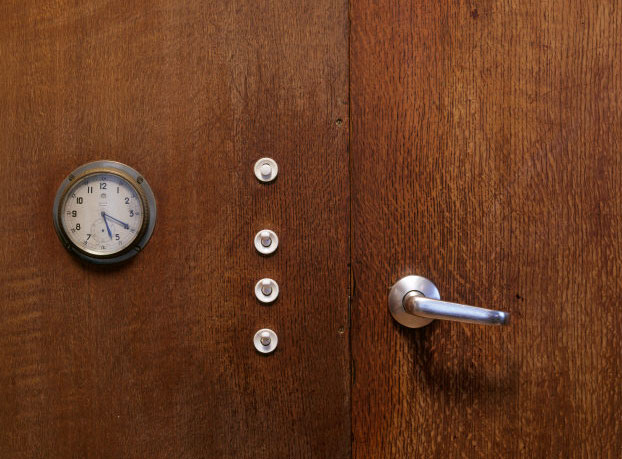 Detail of the door handle, lightswitches and clock built into the wall of the Living Room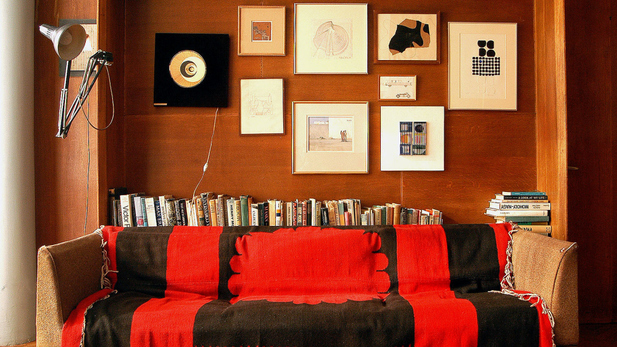 The framed screen in the Living Room is a Surrealist device and was used to display a changing collection of the Goldfingers' pictures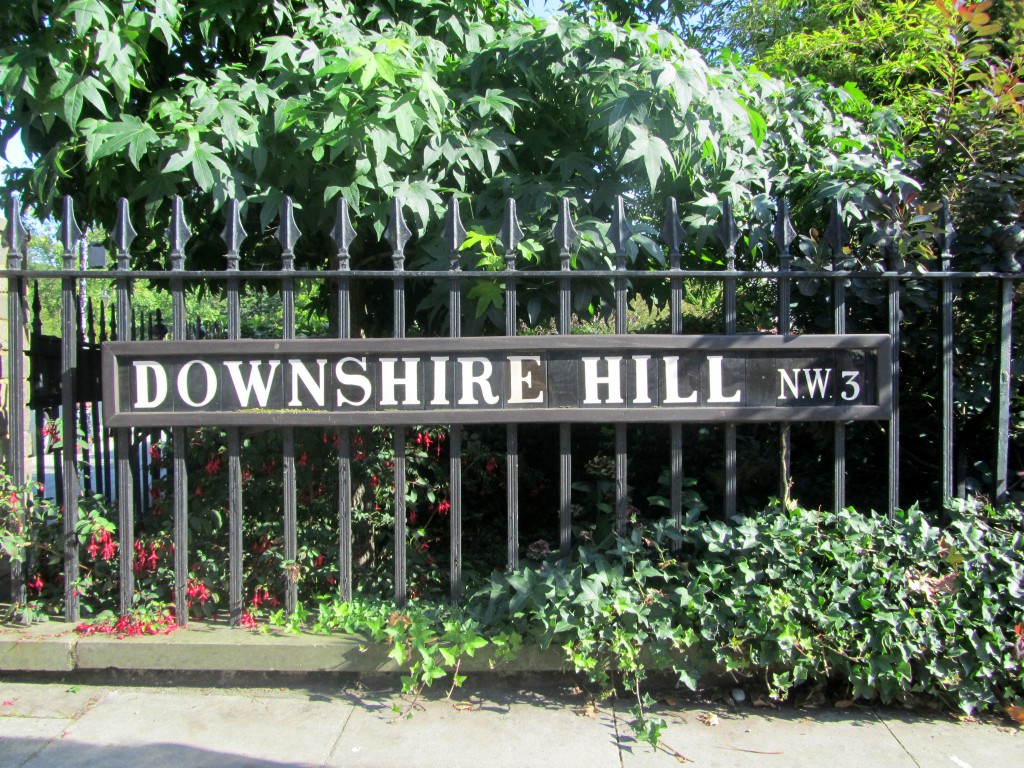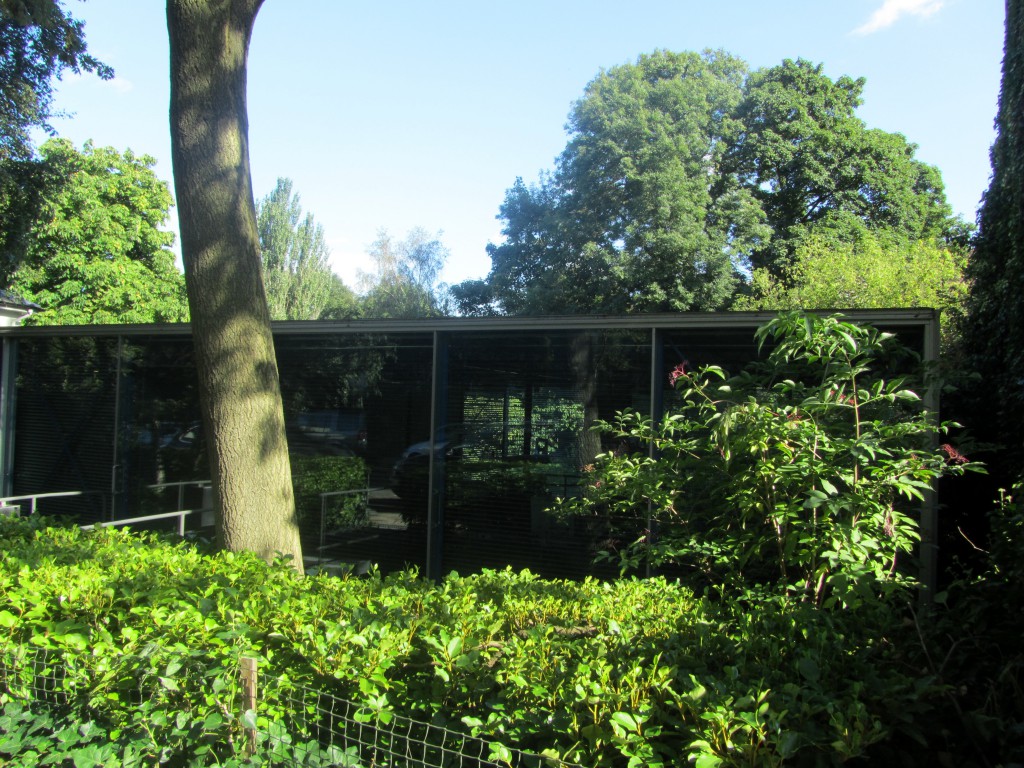 As we walked back along Downshire Hill I remembered the photographs Christopher Corr had sent me two months earlier.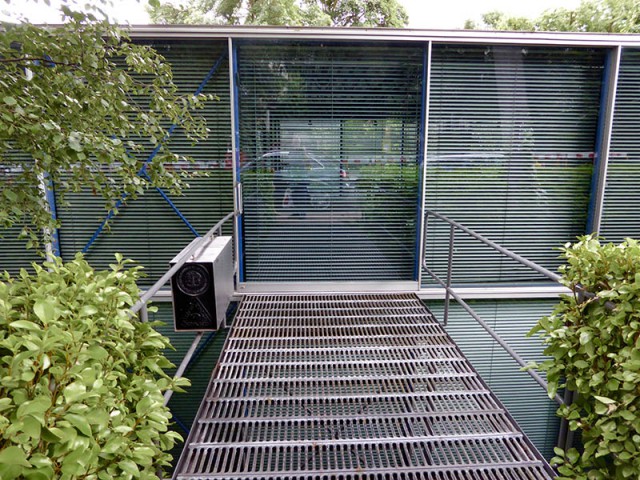 Michael Hopkins house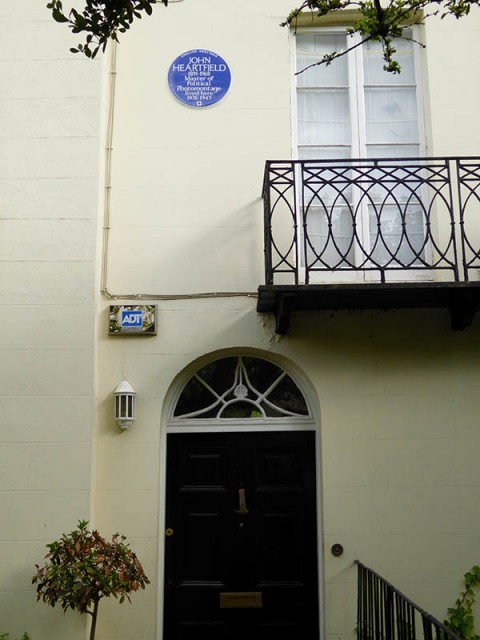 John Heartfield house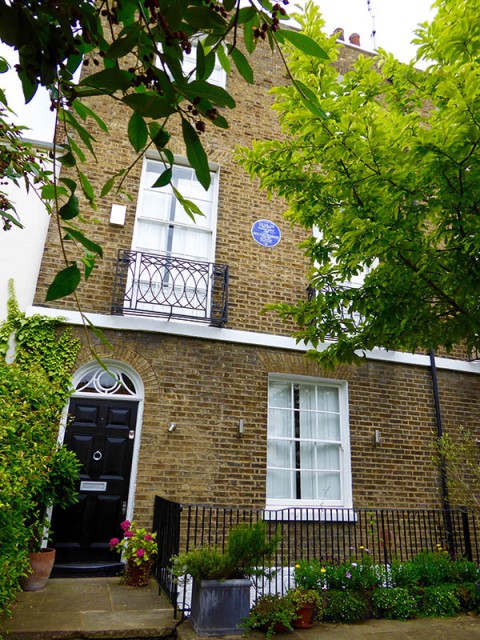 Miller & Penrose house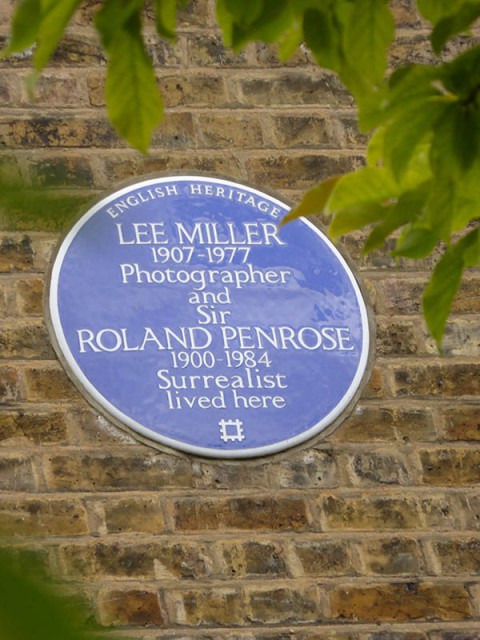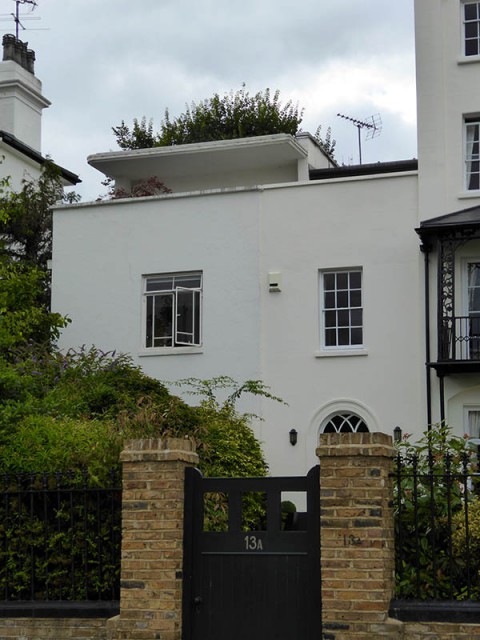 Moderne house in Hampstead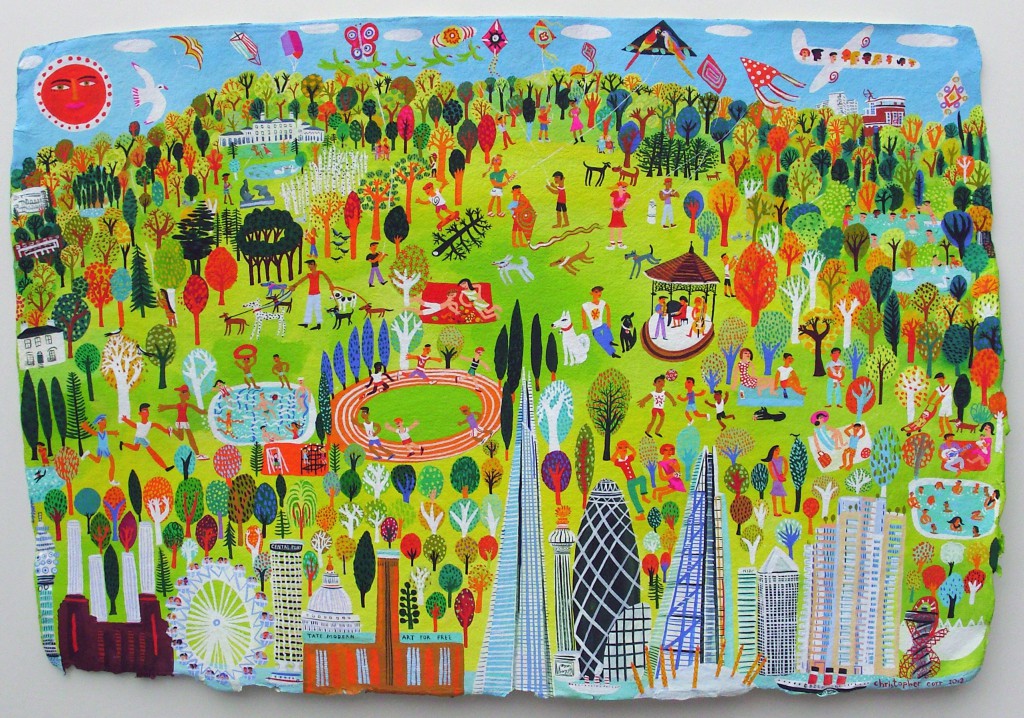 This is a picture Christopher Corr painted 3 years ago showing Hampstead Heath from the south. The Isokon building and 2 Willow Road are both clearly visible over to the west.
Isokon Gallery / 2 Willow Road