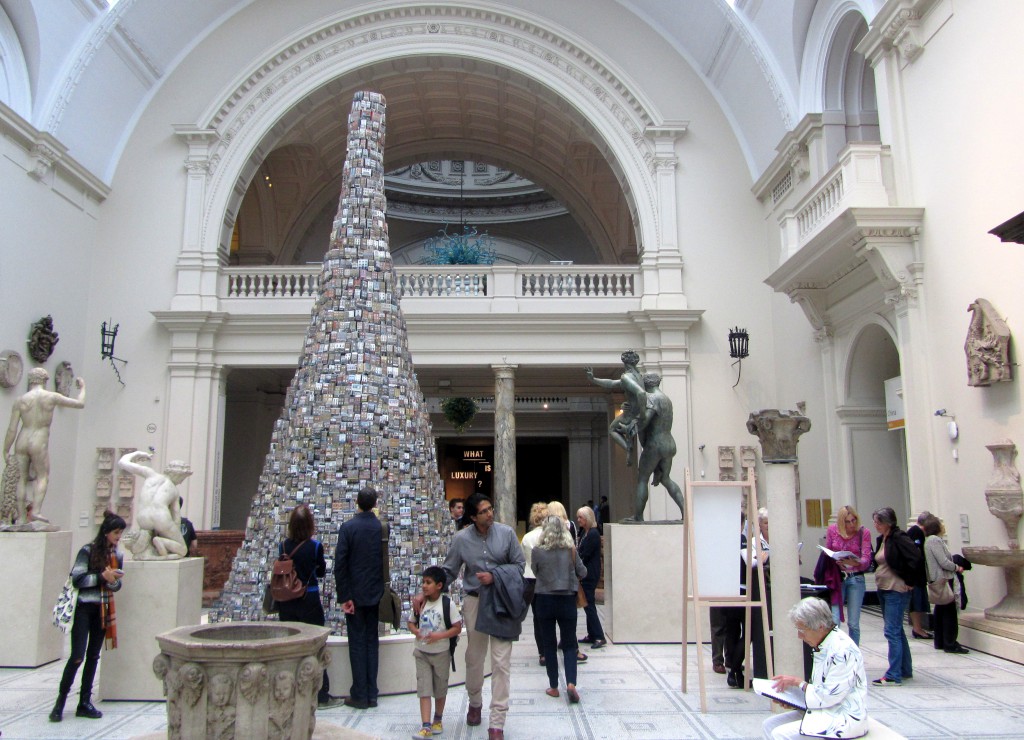 The Tower of Babel presently stands alongside the Medieval & Renaissance sculptures in Room 50a at the Victoria & Albert Museum in London. It's an exhibition of 3000 miniature ceramic London shops stacked precariously 20 feet high, ranging from bargain basement shops down at the bottom to exclusive and aspirational shops up at the top.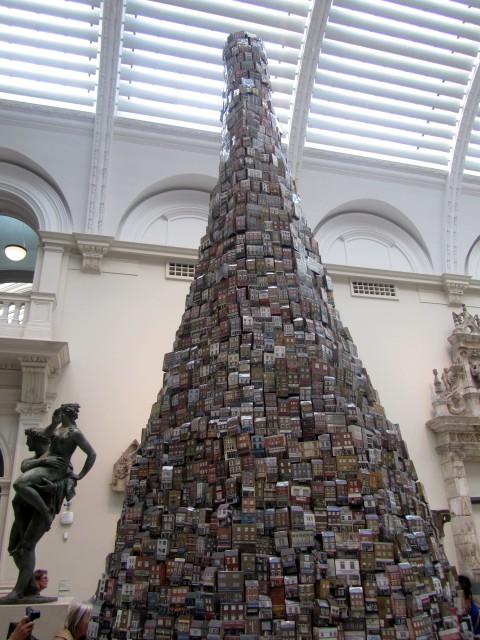 As one shopkeeper in a nation of shopkeepers I felt obliged to take a closer look.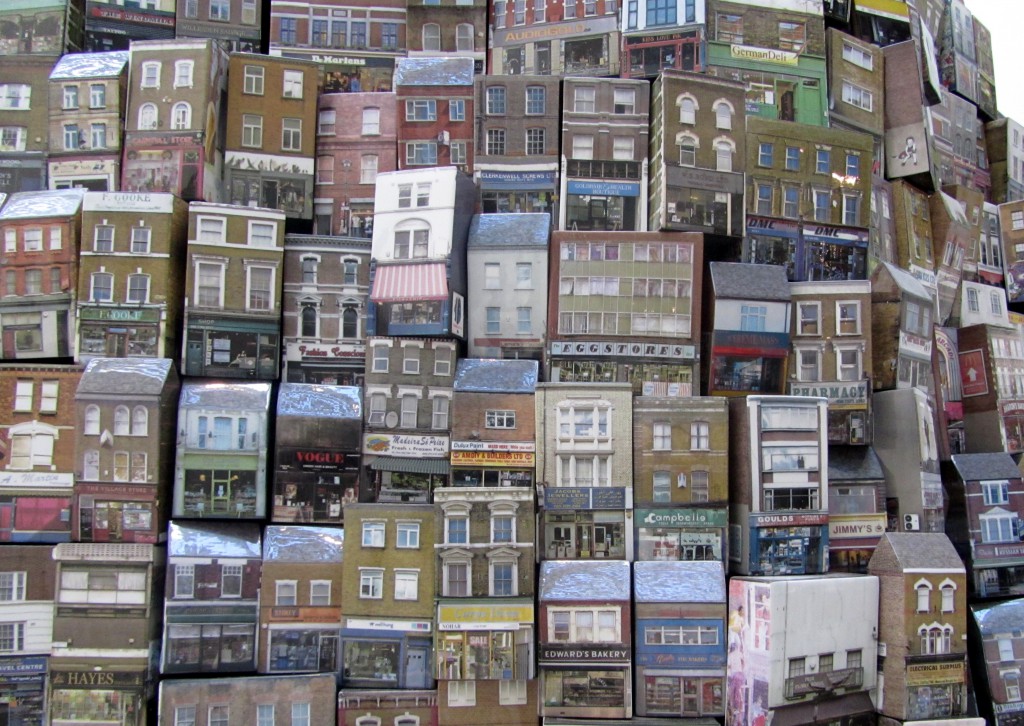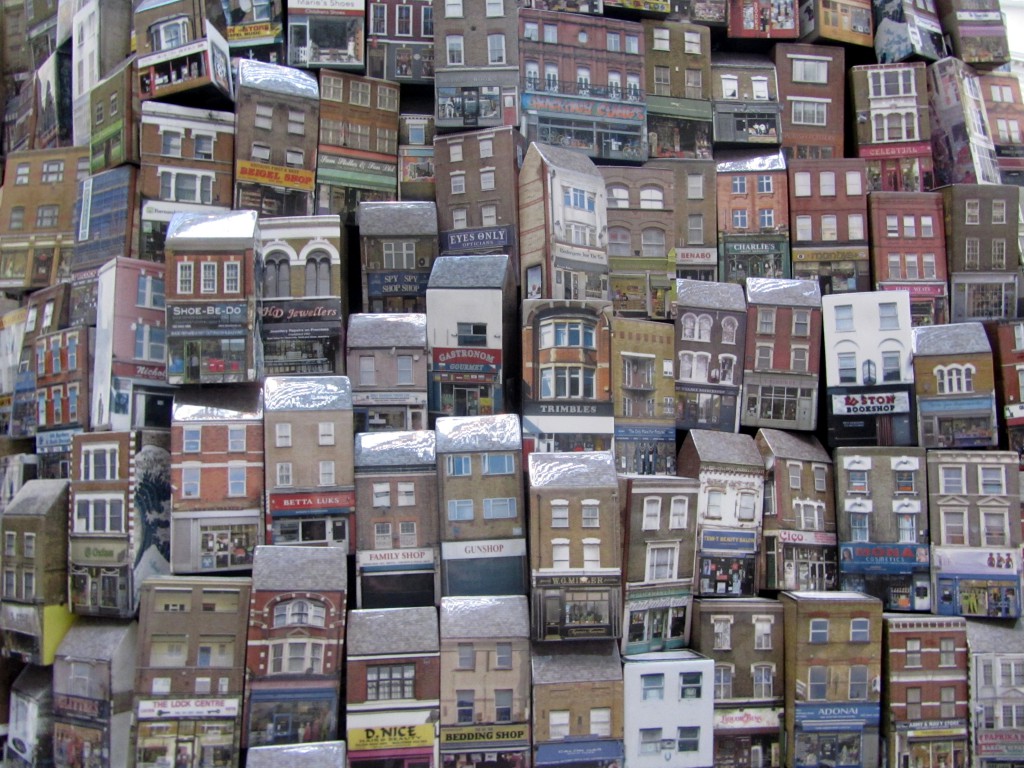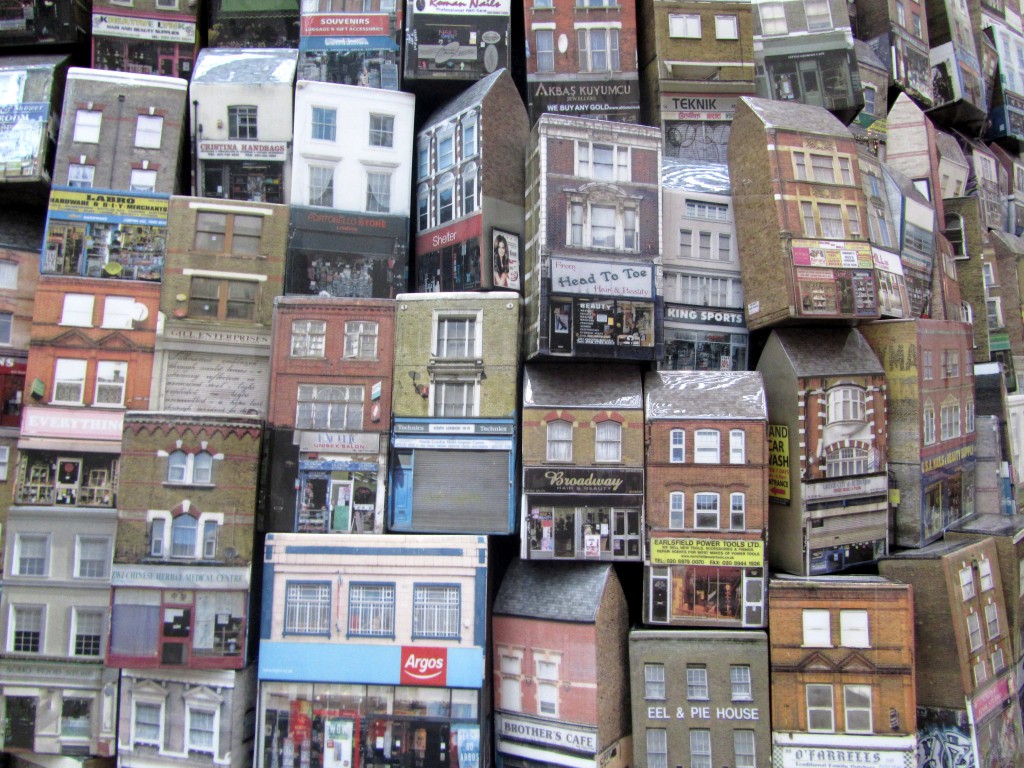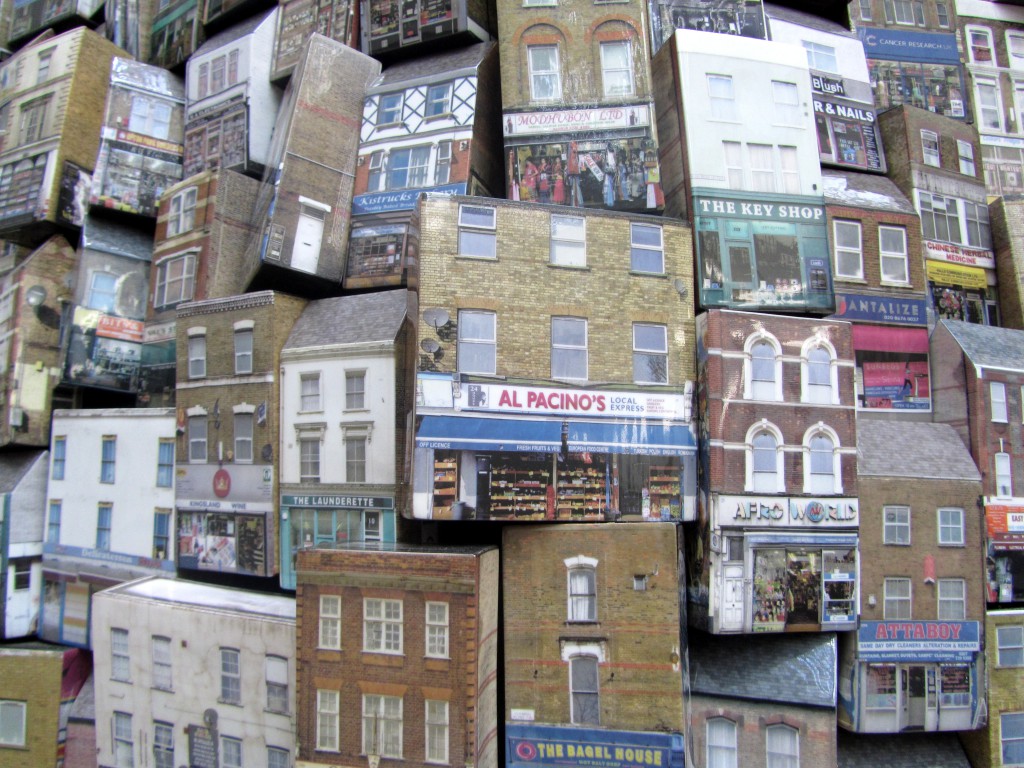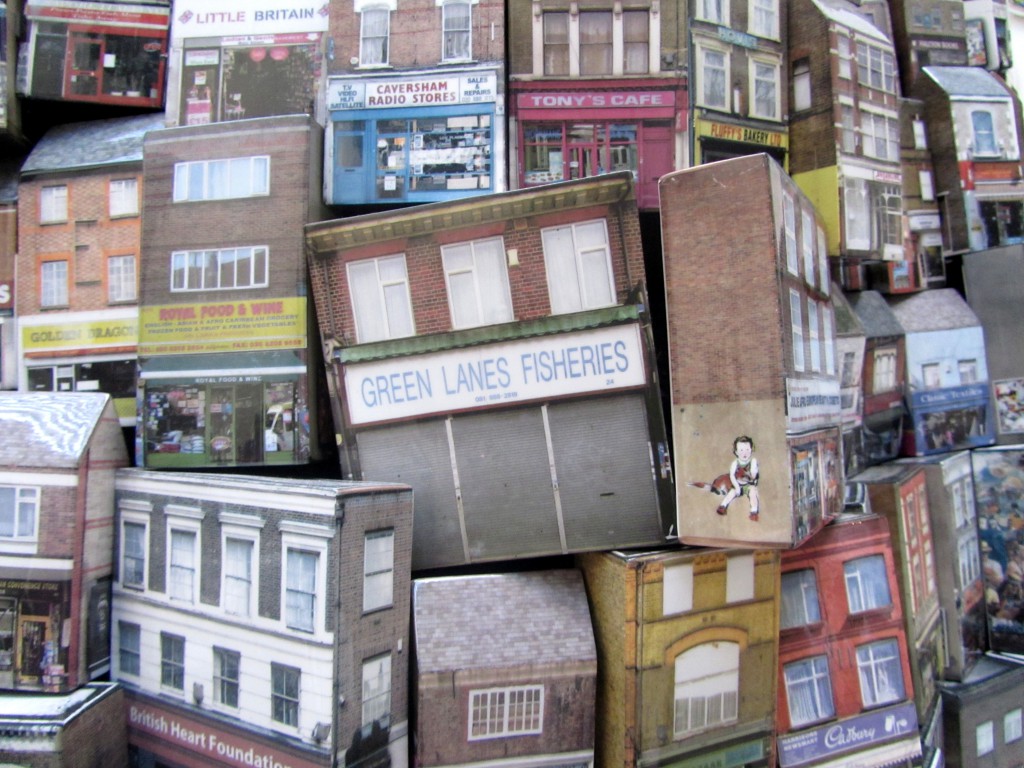 It's easier to see those down on the ground than those up in the clouds.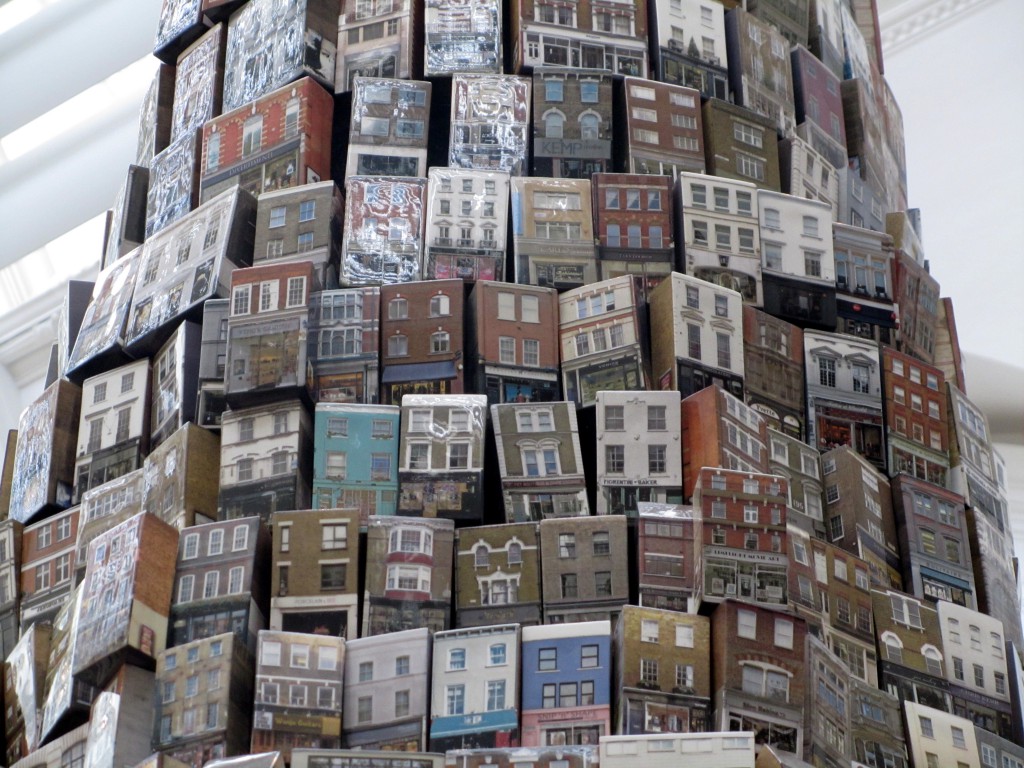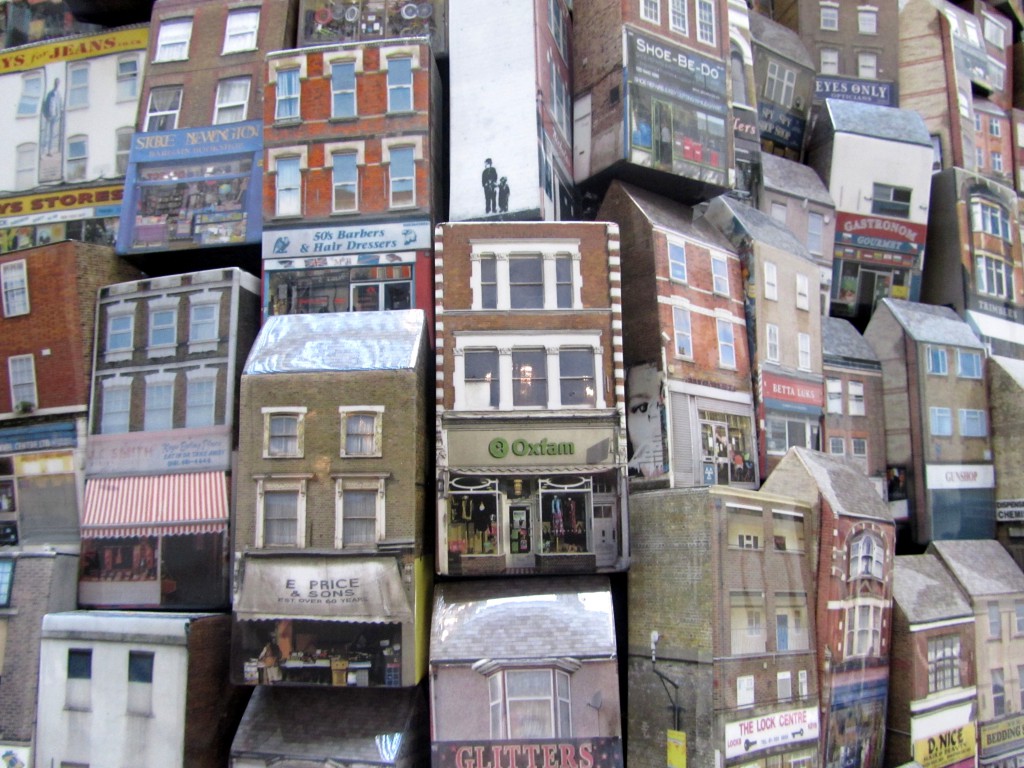 All of these little shops are for sale. There are 20 charity shops amongst them and they will be auctioned with all the proceeds going to their respective charities.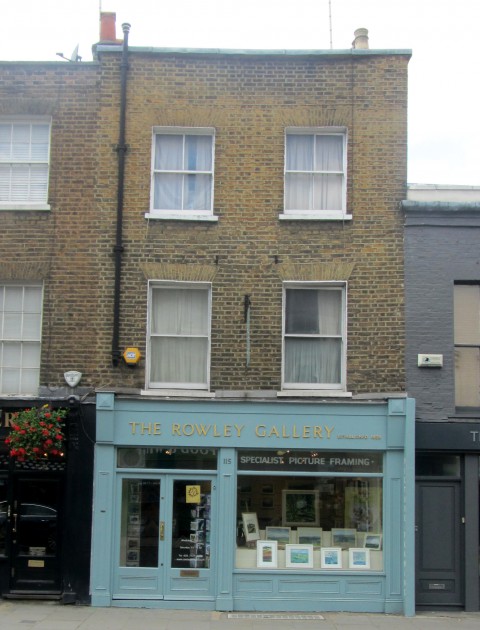 I was looking for one shop in particular but it was proving elusive. Like looking for a needle in a haystack. I went round and around for over an hour before I found it.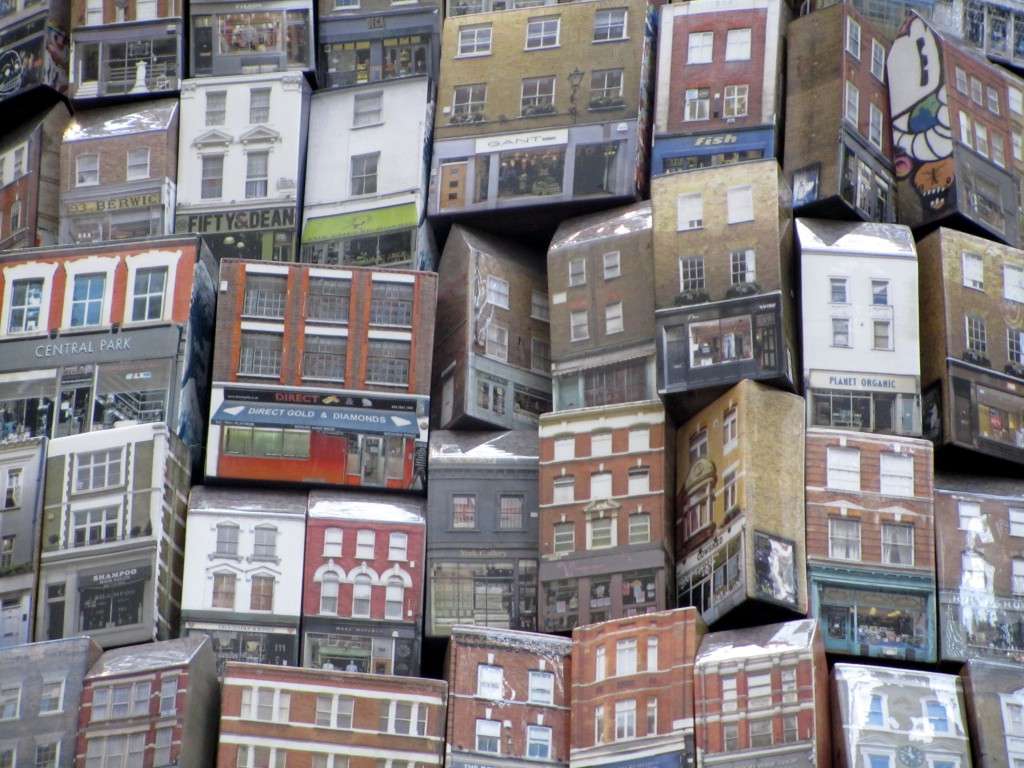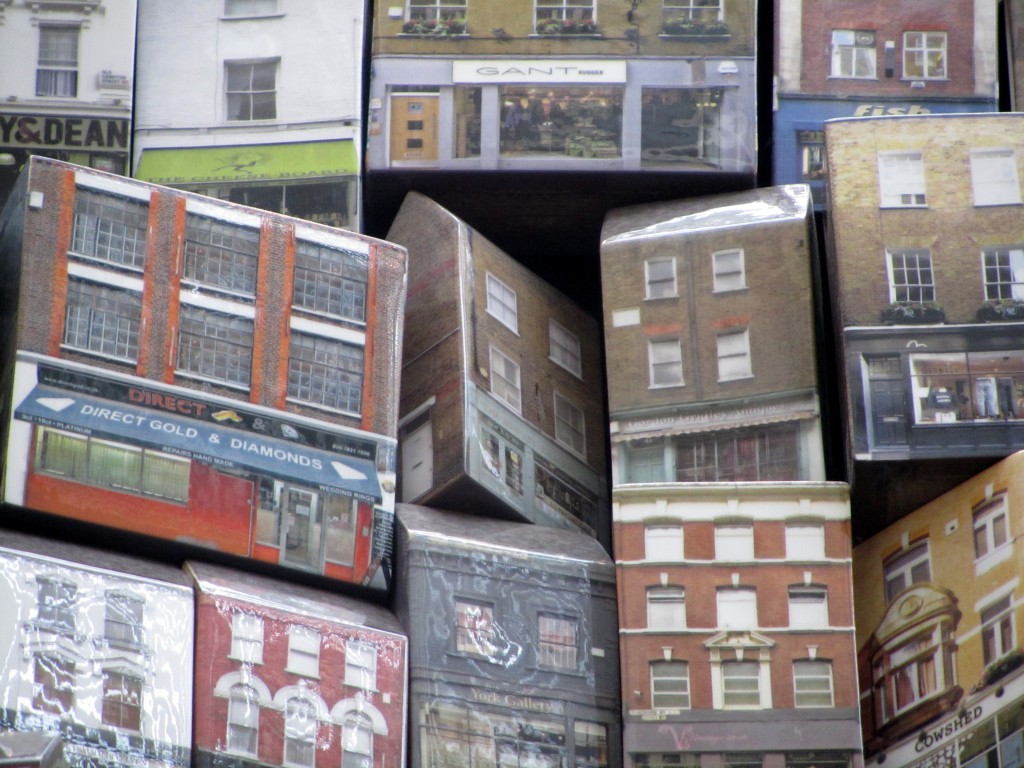 It was difficult to see, tucked in sideways and much higher up than I expected.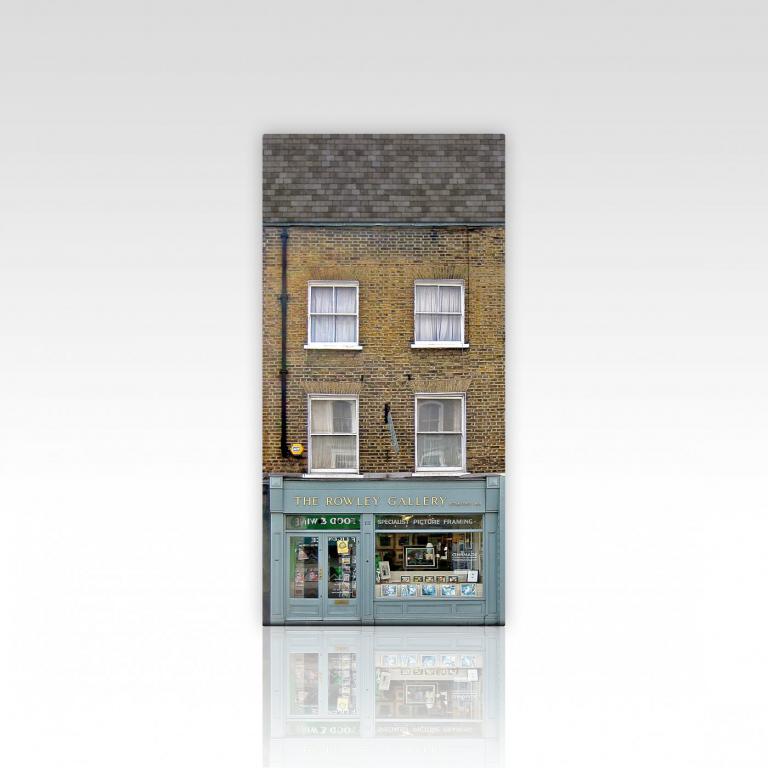 It's much easier to identify on the V&A website. Follow the link – No.0844 – then click on the image and you can even see paintings by David Wiseman, Jelly Green and David Hollington in the window.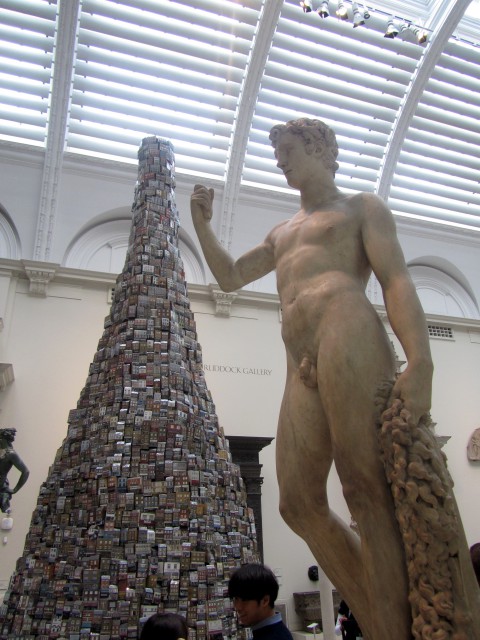 This is such a great idea. I've often thought I'd like to make a blog post of all my favourite shops, but I just never got around to it. This piece goes so much further, demonstrating the precarious balance of consumerism. There are many shops here that I recognise; there are some that have changed and some that have closed but there are also some that I visit regularly, and hopefully long may we thrive.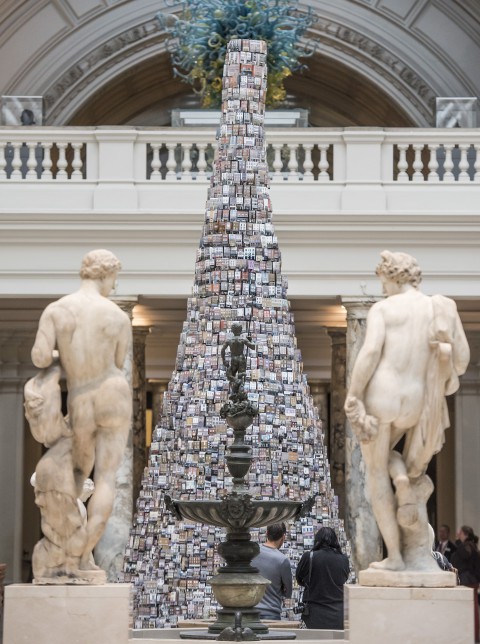 This image is courtesy of The Guardian.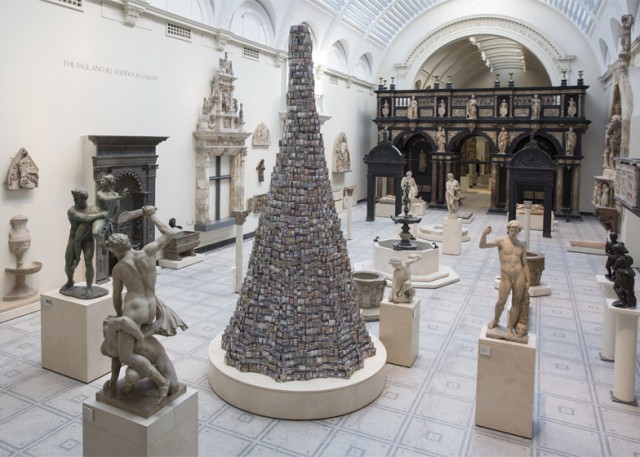 This image is courtesy of Dezeen Magazine.
This video is courtesy of the Victoria & Albert Museum.
There's another video about the making of The Tower of Babel on the BBC News website
Barnaby Barford has built a tower from 3,000 porcelain shops
Barnaby Barford: The Tower of Babel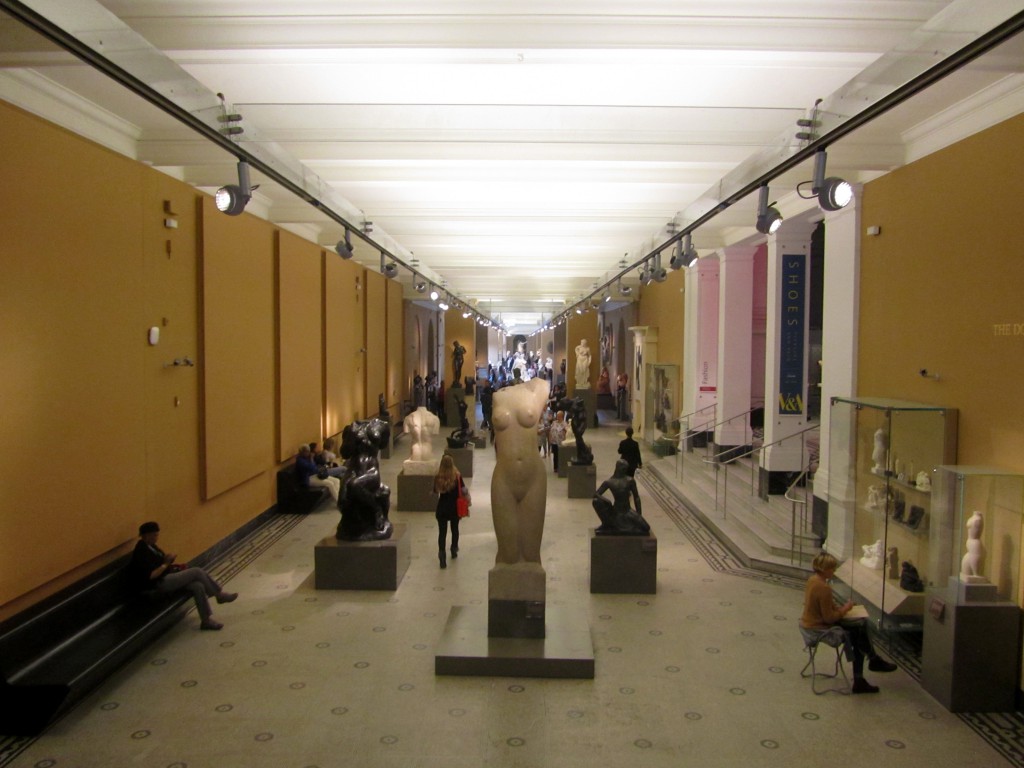 I was glad I went. Not only is this a great exhibition but I was also reminded of what a great collection we have on our doorstep at the Victoria & Albert Museum. Why don't I do this more often?