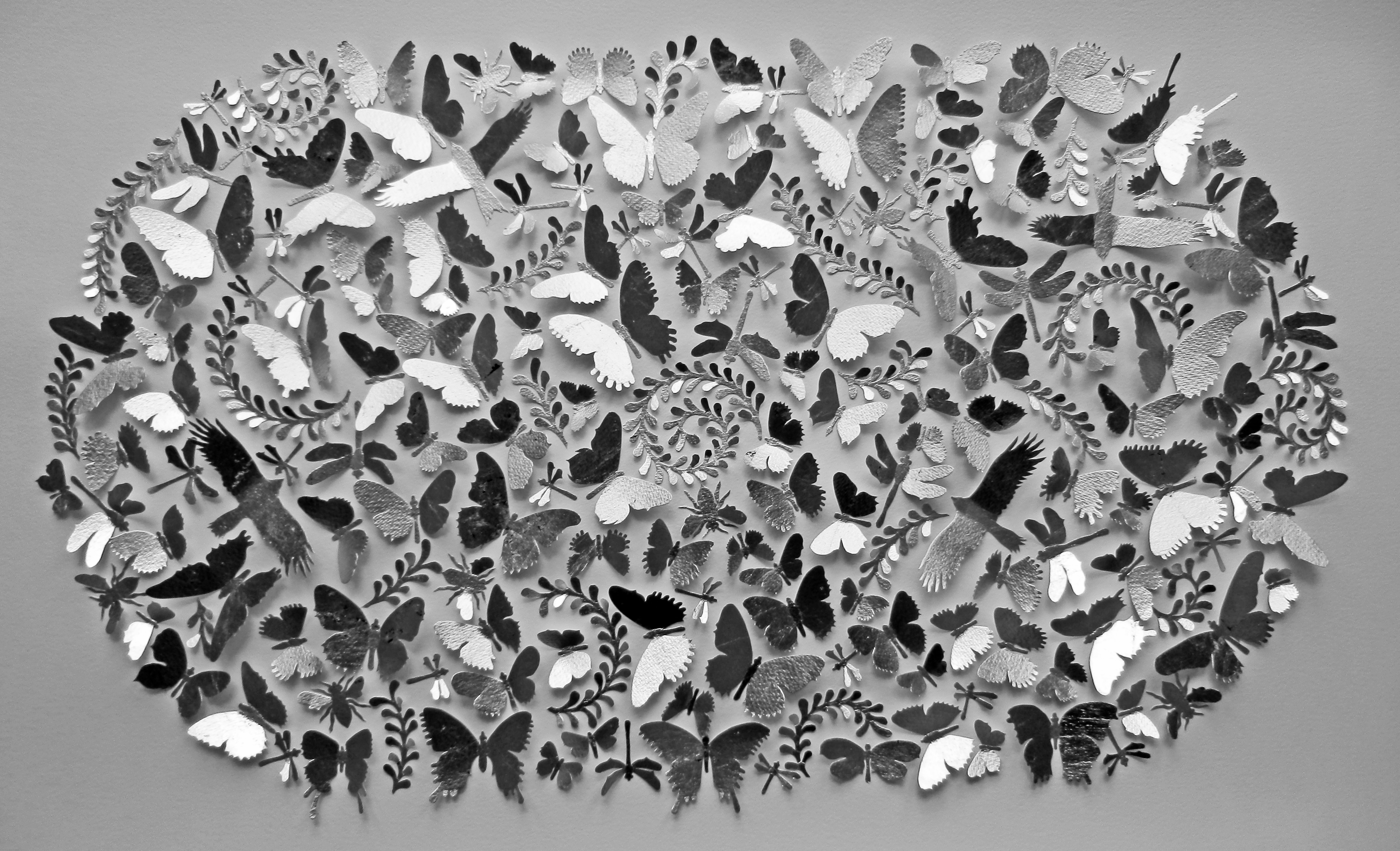 A new initiative was started in the borough of Kensington this year by The Rev'd Stephen Fielding of St Mary Abbots church, to engage with the various businesses of the borough. The idea was to create a Living Advent Calendar, where each day, participating businesses in a different location would unveil a window display to create an advent calendar across the parish. Each business would ask an artist to create an artwork for their window which would illustrate the Christmas theme of Peace To The World, and each day at the unveiling of the window, a small celebration would be held to unite businesses, locals and visitors to the area to add to the sense of community.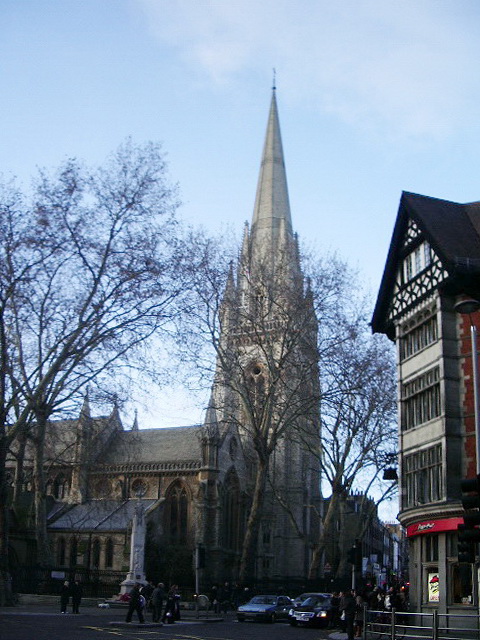 St Mary Abbots, Kensington High Street
I felt really privileged then to be asked by Chris at The Rowley Gallery to create an artwork especially for the occasion. I had just begun to create a series of pieces entitled Gloriole which contain combinations of birds, butterflies, dragonflies, moths, bees, and foliage, and it was suggested that I create one of these on a large scale for the window. This particular Gloriole piece is in silver-leaf, measures 67cm x 121cm in an ash box frame, and is a celebration of creation, eco-systems and the myriad forms of flora and fauna that we share this earth with.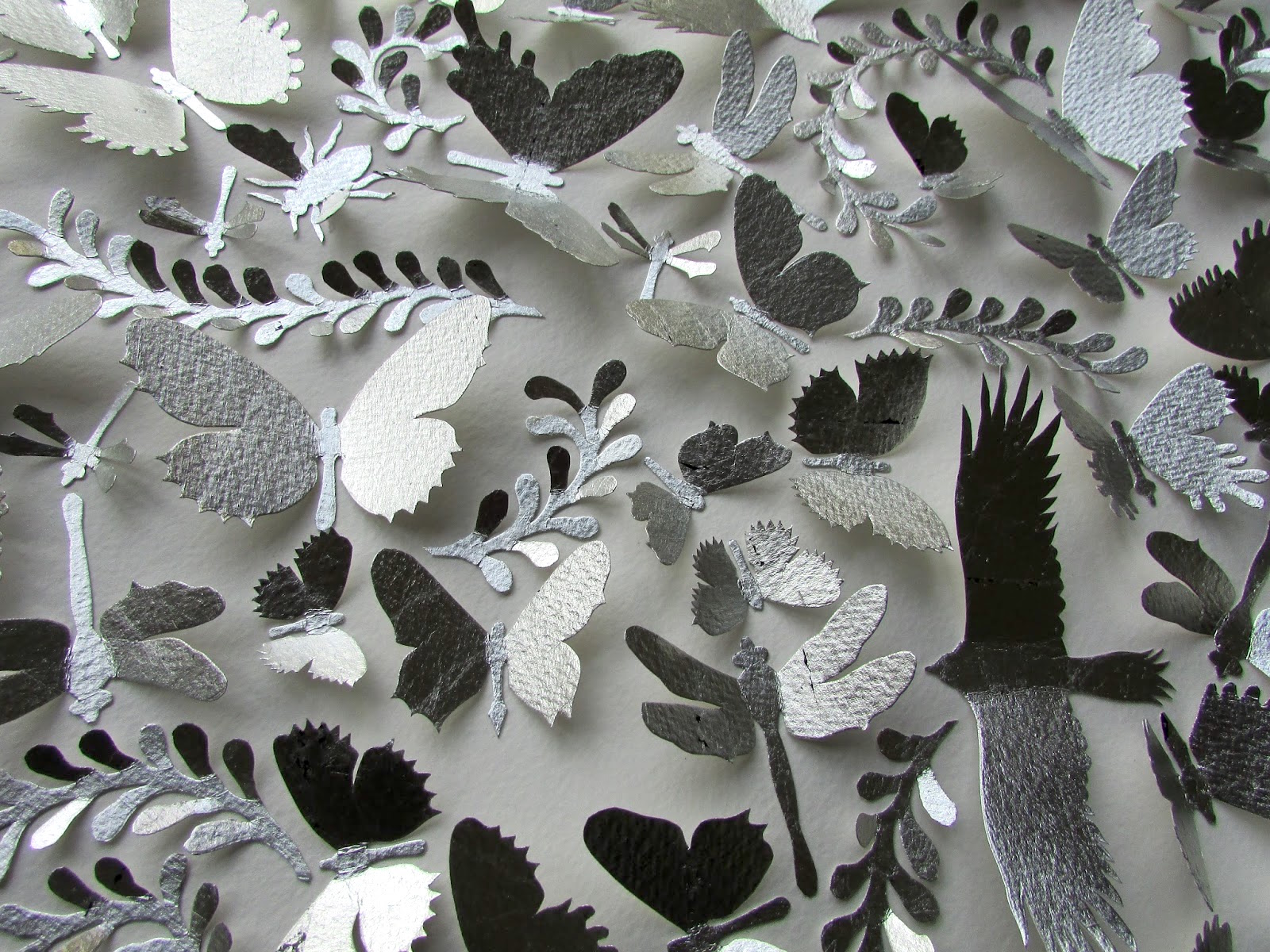 I felt this was a fitting response to the Peace To The World theme. The Rev'd Stephen Fielding says these Advent Windows are about community and hospitality. 'We are looking to unify our community at a very important time of the year'.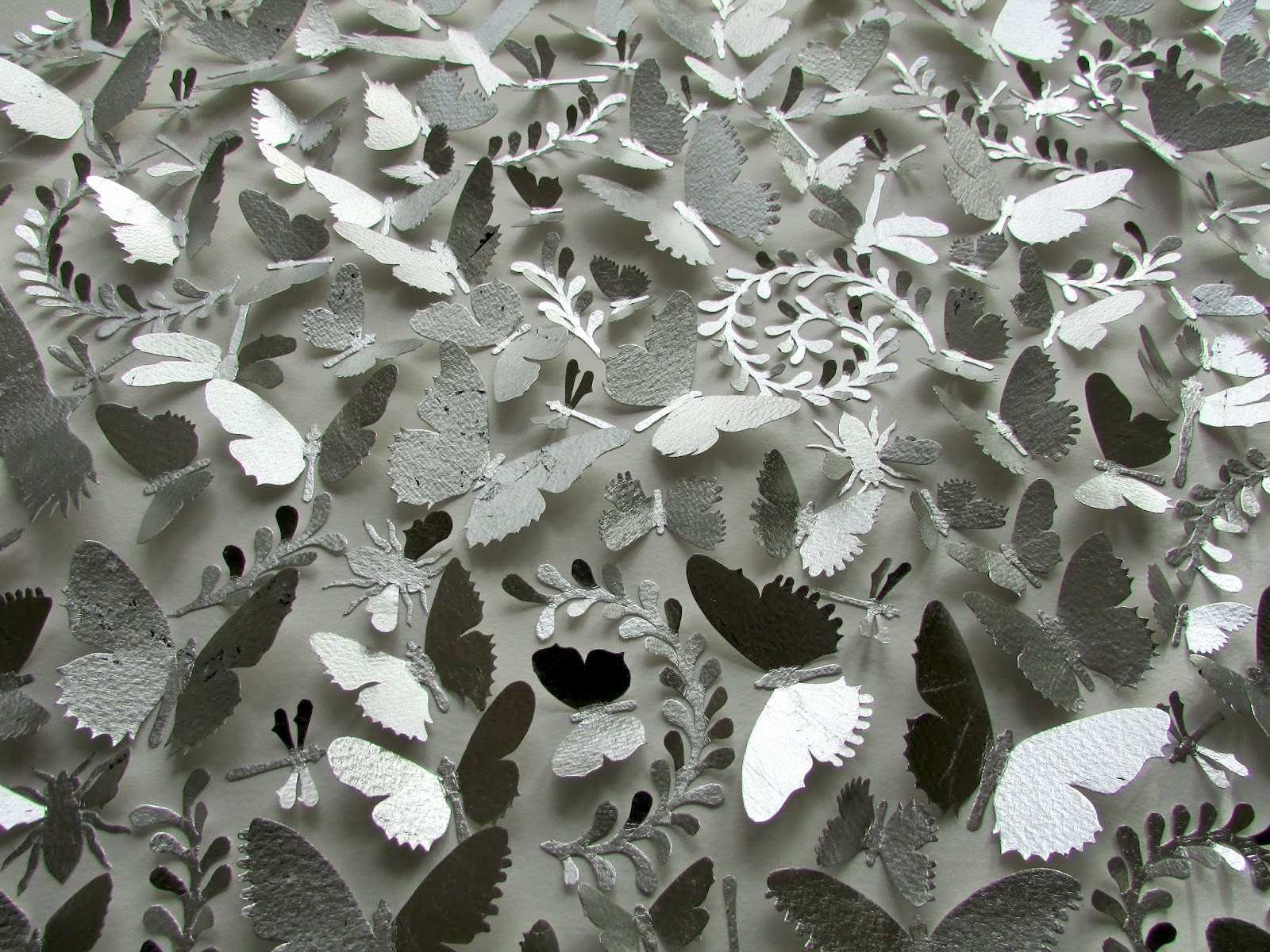 Unfortunately I was unable to be at the grand unveiling which took place last Friday on 2nd December, but it looked like a really good event with Father Gillean leading the singing of Away In A Manger after an address, and then mince pies and mulled wine being dispensed. The following are some pictures of the unveiling event taken outside the Rowley Gallery.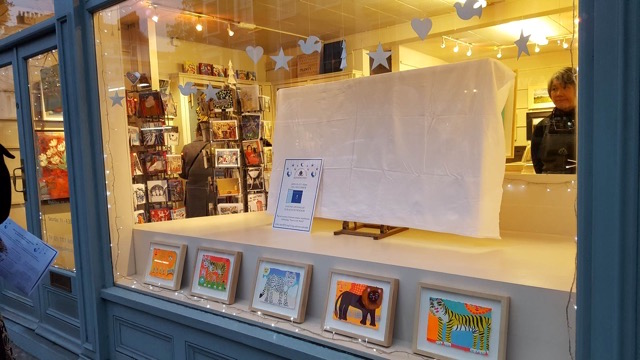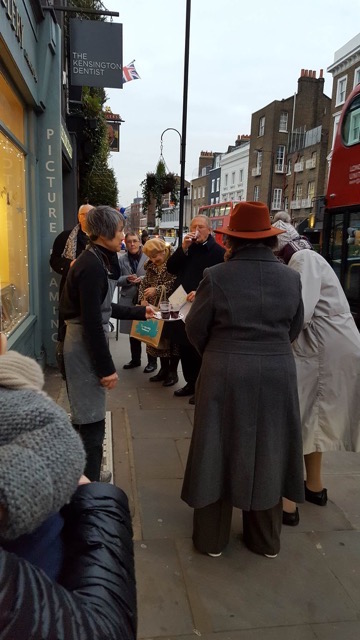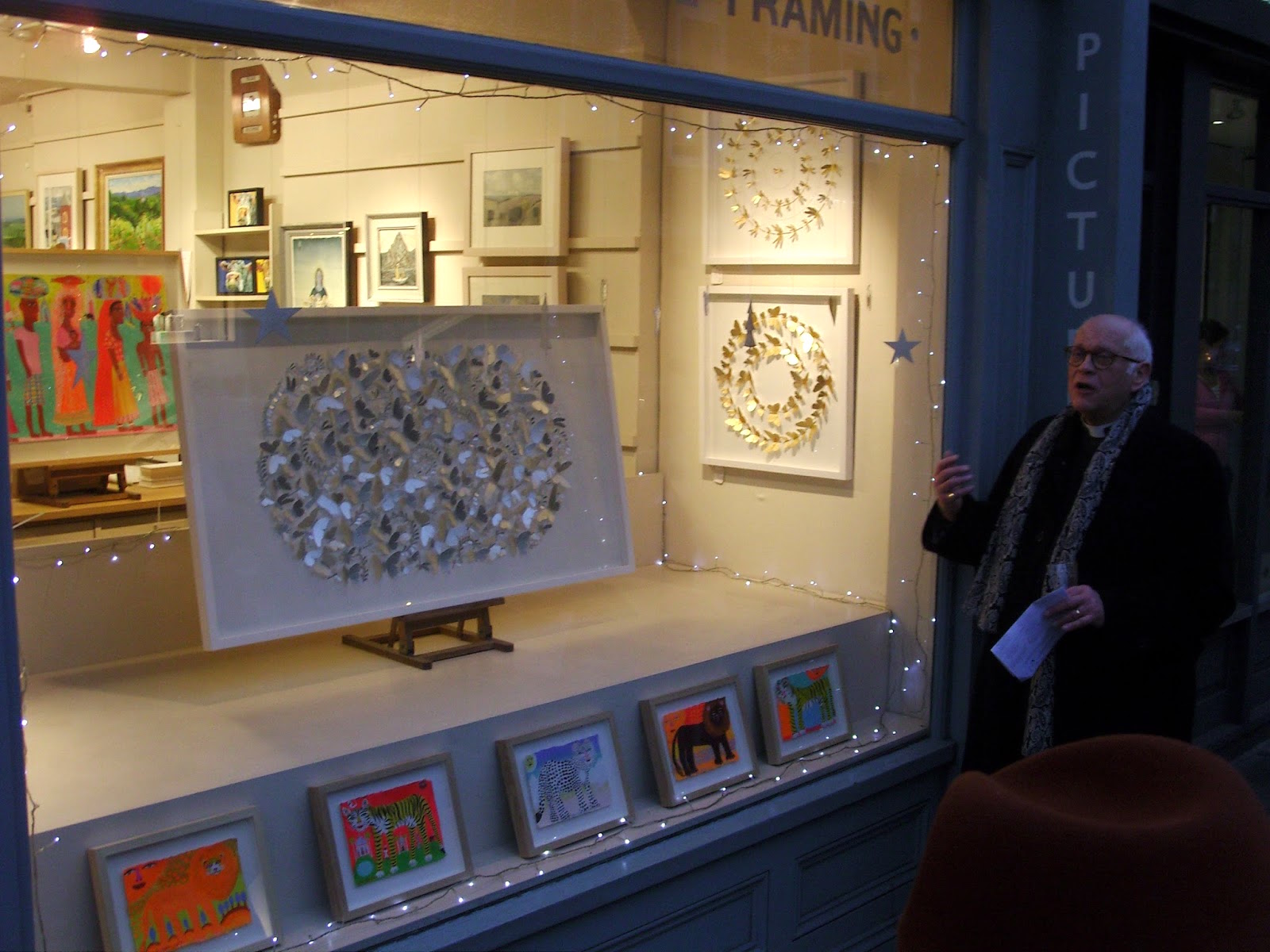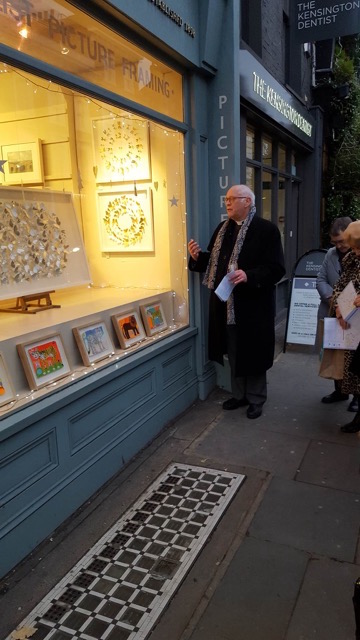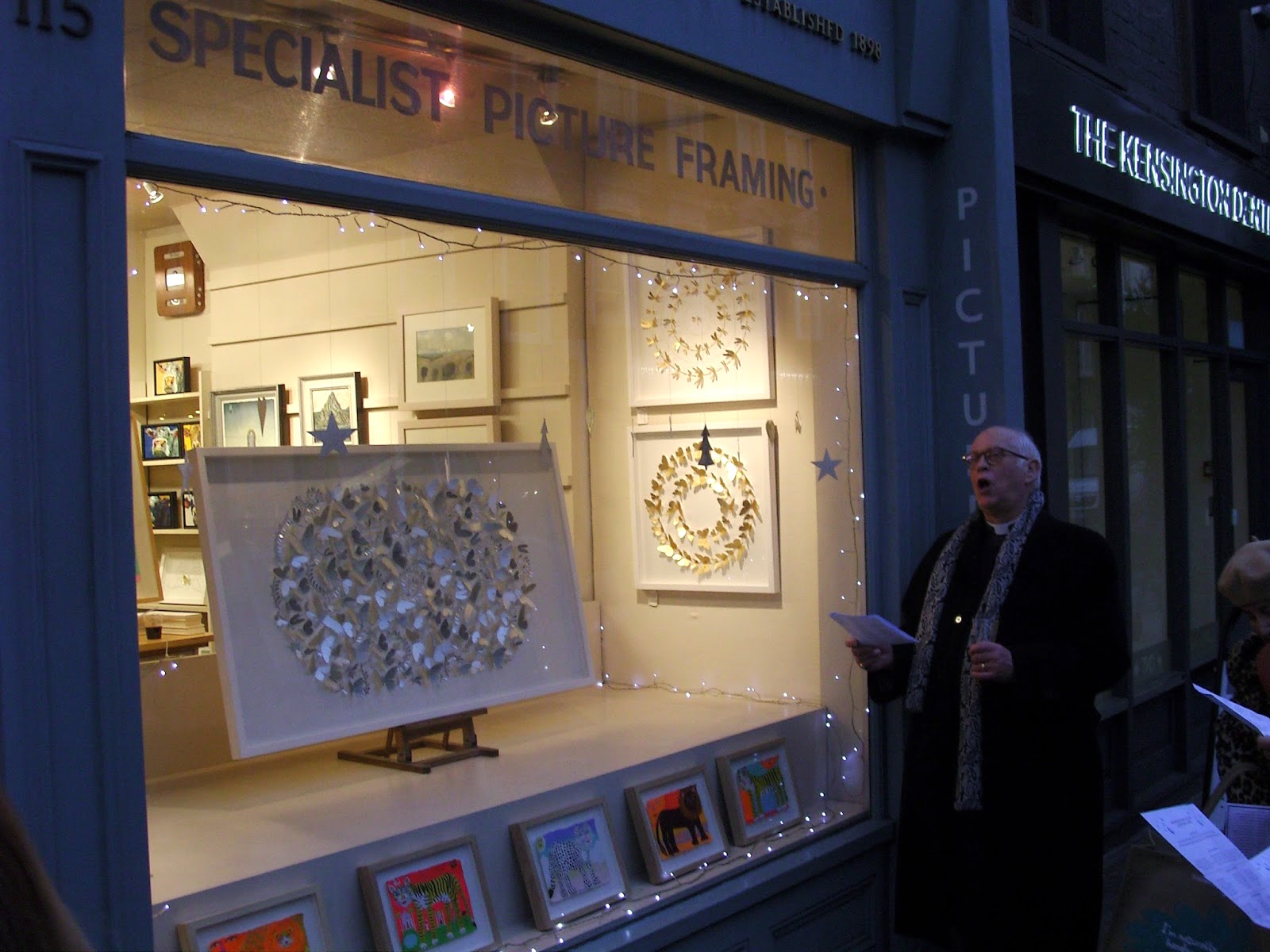 For more information about this project and to see the other advent windows across the borough contact St Mary Abbots here.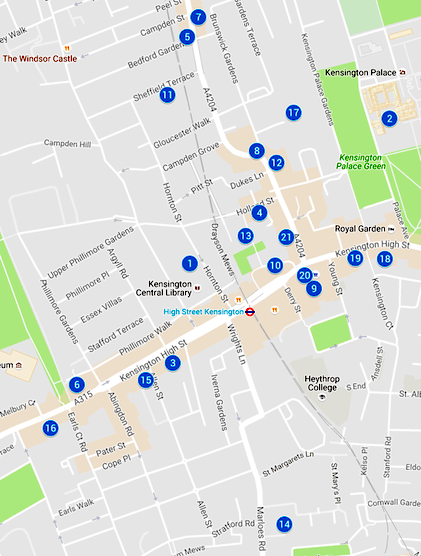 The map of the Advent trail (Rowley Gallery is no.5)
The artwork Gloriole can be viewed at the front of the Rowley Gallery (beside a lovely display of Chris Corr watercolours), over the Christmas period and in the run up to the New Year. There is also a smaller version of Gloriole for sale at the Rowley (below).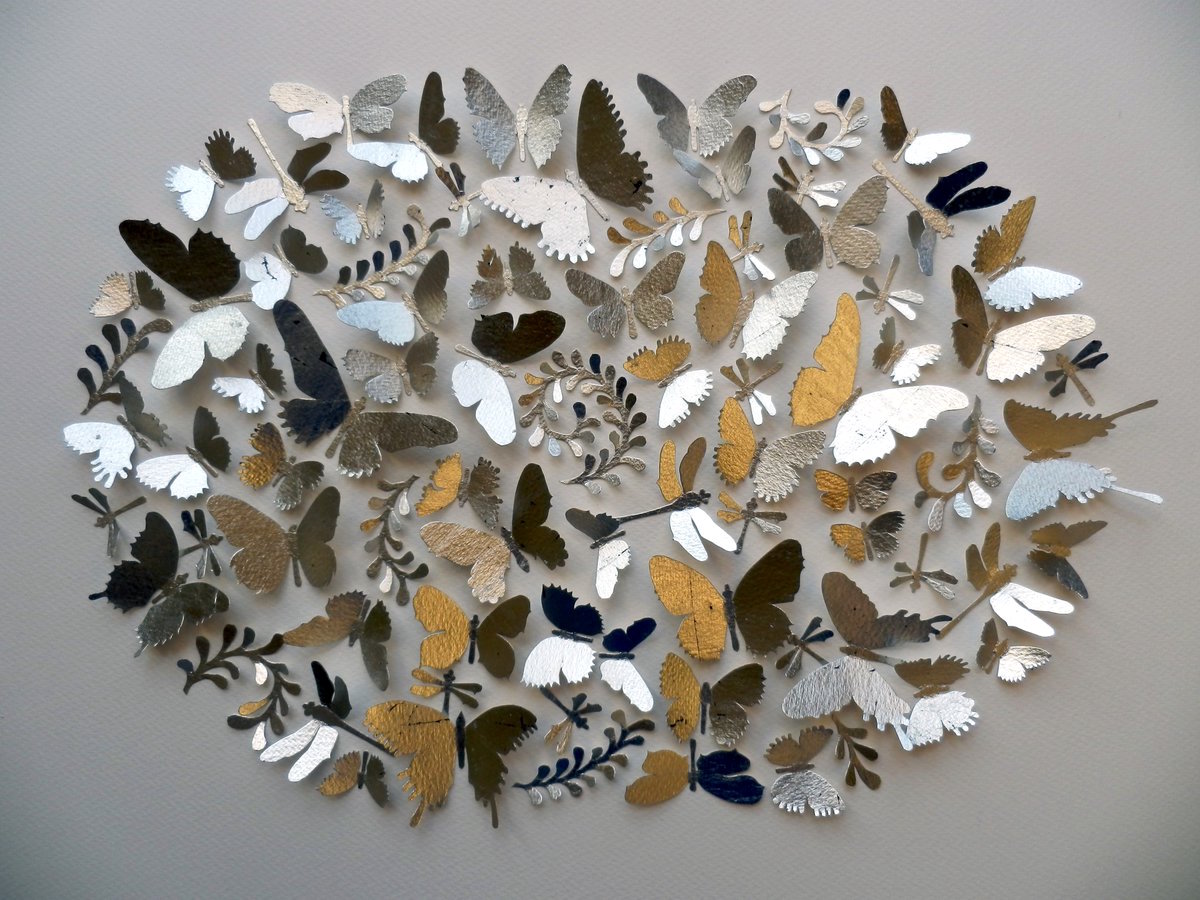 Joseph Silcott / The Rowley Gallery
This post first appeared on the Joseph Scissorhands blog.