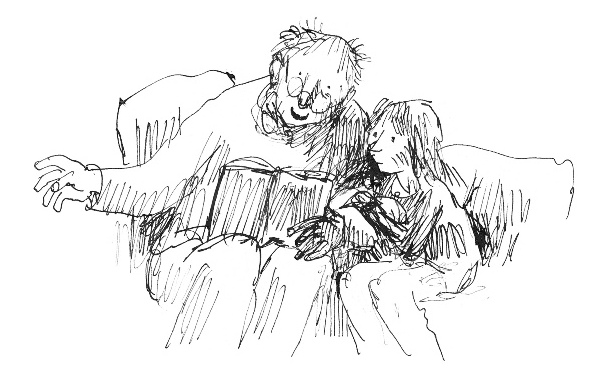 The Most Exciting Chapter is the title of this unique screenprint created by Quentin Blake for the Nightingale Project, a charity which brightens up NHS hospitals through the arts. Prints are now available from The Rowley Gallery.
Sir Quentin began working with the Nightingale Project in 2005, creating sequences of pictures for wards and hospital corridors. This image appears at a very large scale in the reception area of a ward at St Charles' Hospital, near Ladbroke Grove. It was then editioned as a screenprint, which is now available for sale to raise funds for the Nightingale Project's work.
The print is unique in Quentin's oeuvre, since he has produced no silkscreens before or since. Signed and numbered, edition of 100, price £600.
There is currently an exhibition, Quentin Blake: The Hospital Drawings – a selection of the work that Quentin has created for the Nightingale Project over the last ten years – at South Kensington and Chelsea Mental Health Centre, 1 Nightingale Place, SW10 9NG – alongside the Chelsea and Westminster Hospital. It is open Monday to Friday 9.00 to 5.30, and in addition there is a special Christmas reception on Saturday 19th December, 3.00 – 5.00 pm where Sir Quentin will be present.
It is almost exactly ten years since I met Steve Barnham and Nick Rhodes, the Directors of the Nightingale Project, in Carluccio's café on the Fulham Road, when they invited me to provide some pictures for the elderly patients' ward which was being refurbished in the South Kensington and Chelsea Mental Health Centre, a few minutes' walk away in Nightingale Place. I had no hesitation in taking on the task; what I didn't comprehend on that, for me, memorable occasion was that it was to be only the first in a sequence of such ventures, and open up a whole new chapter of my work. Since then I have undertaken several sequences of pictures for the Nightingale Project, for a variety of mental health situations and, eventually, for patients of every age. I feel privileged to have been given these remarkable opportunities, and proud and pleased to see so many examples from all of them gathered together now in this exhibition.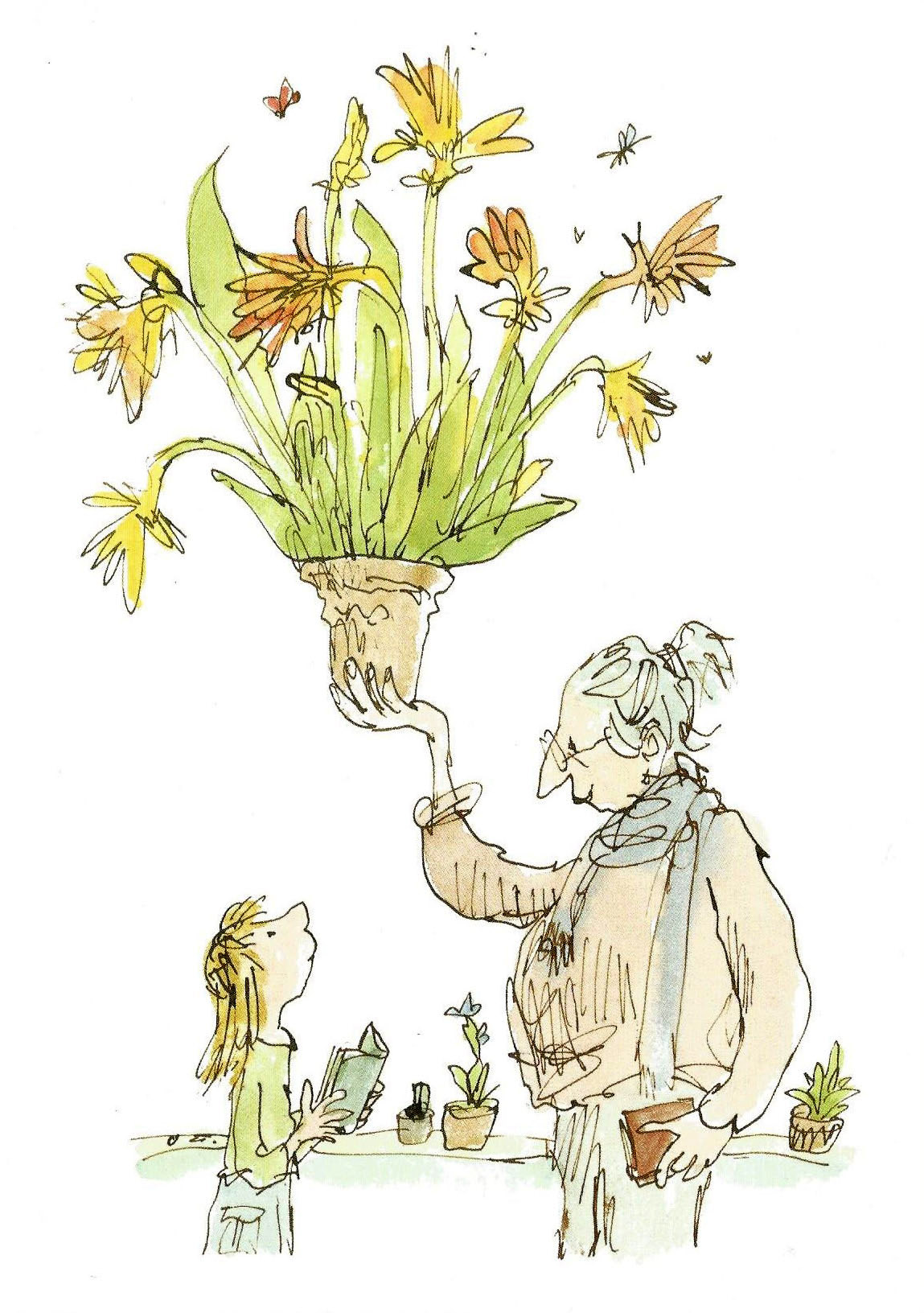 Quentin Blake: The Hospital Drawings
The Most Exciting Chapter limited edition screenprint available from The Rowley Gallery