Mary Kuper just brought us a new consignment of paintings. This one is of Simonsbath, Exmoor and the River Barle where Mary was swimming earlier this year. She uses thin glazes of oil paint on board and adds small brush strokes and scratched marks drawn into the paint, creating a richly textured surface.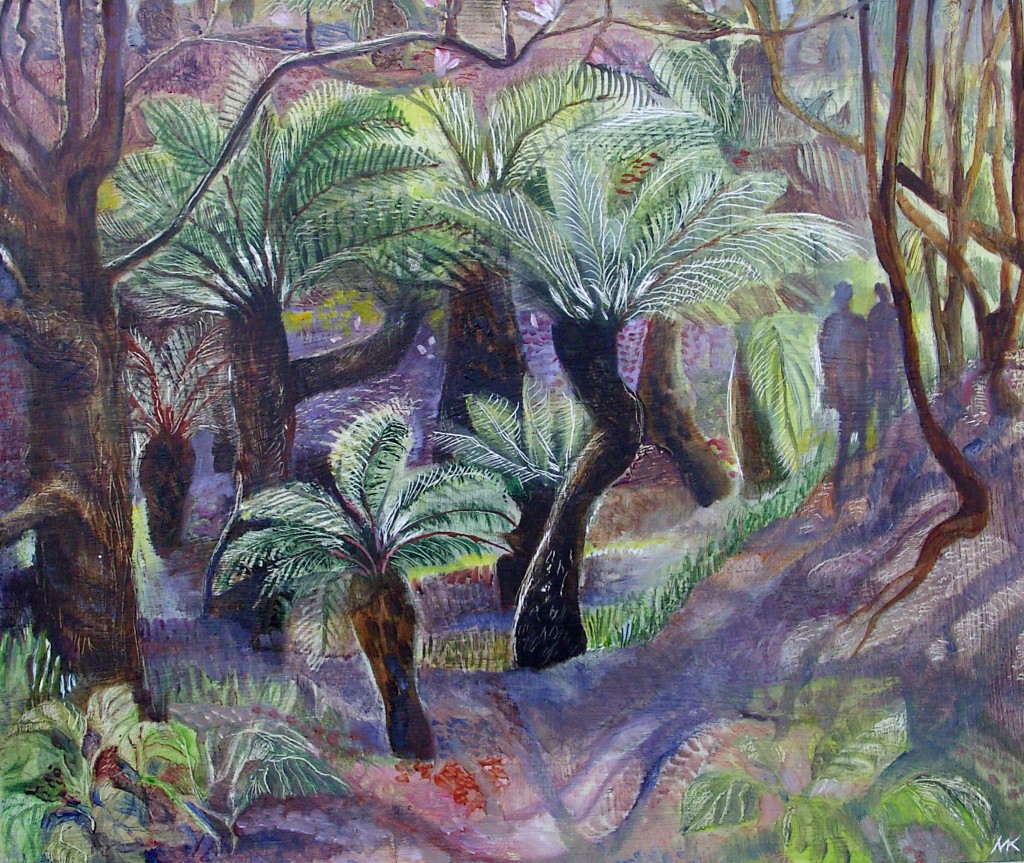 This is Tree Ferns, Trewidden, painted after a recent visit to Trewidden Garden near Penzance. The garden was begun in the mid 19th century but only recently opened to the public. It is home to 'one of the largest tree fern dells in the Northern Hemisphere'.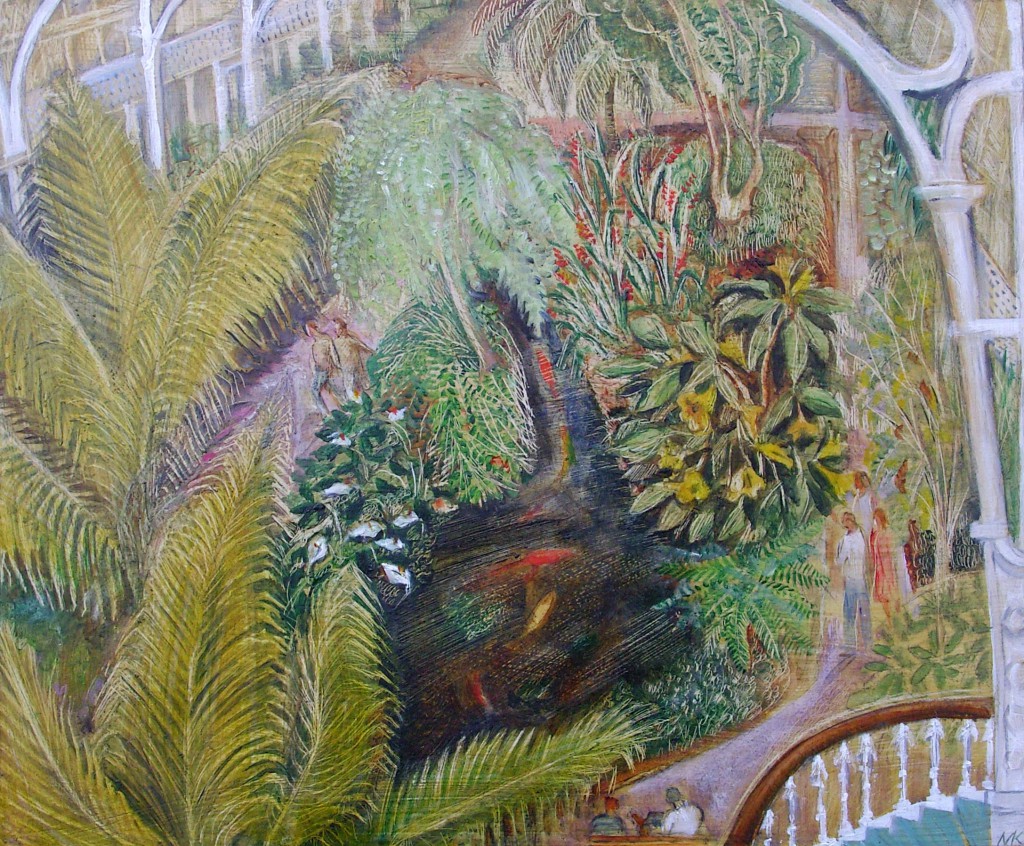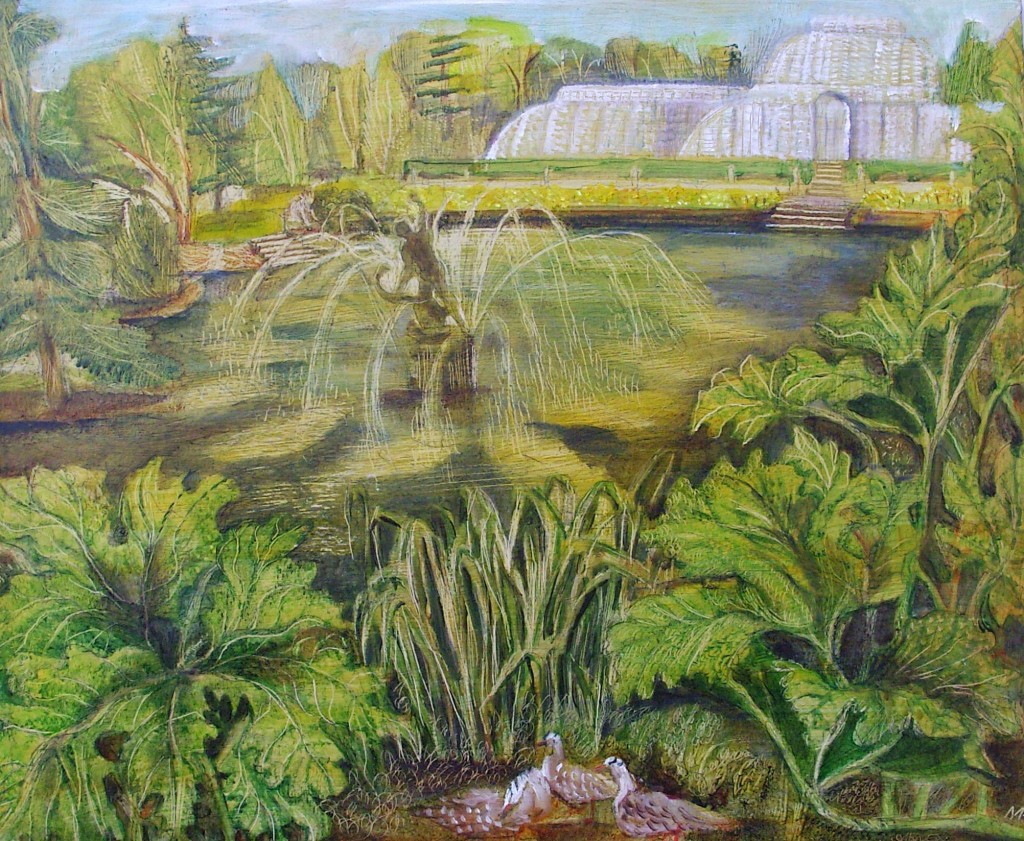 Kew, Temperate House and Kew, The Lake are both wonderful examples of Mary's love of lush, green foliage and both painted after a trip to the Royal Botanic Gardens at Kew. I just checked their website and discovered they are presently hosting a major exhibition by David Nash.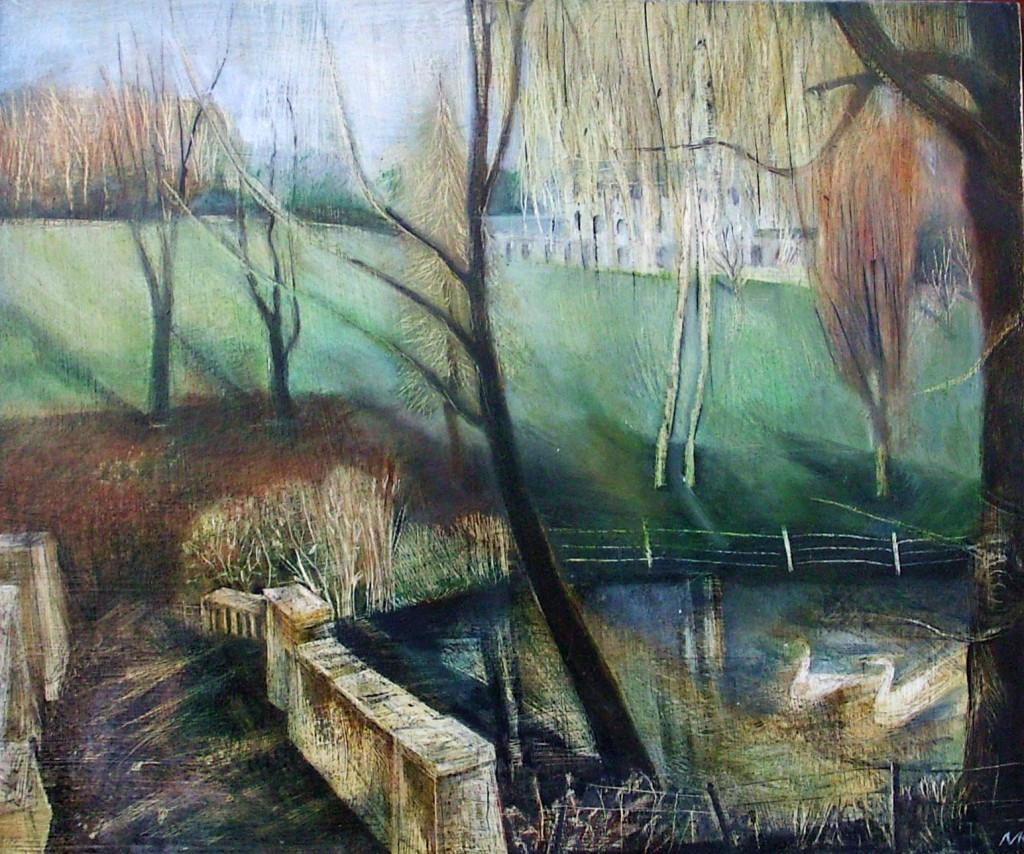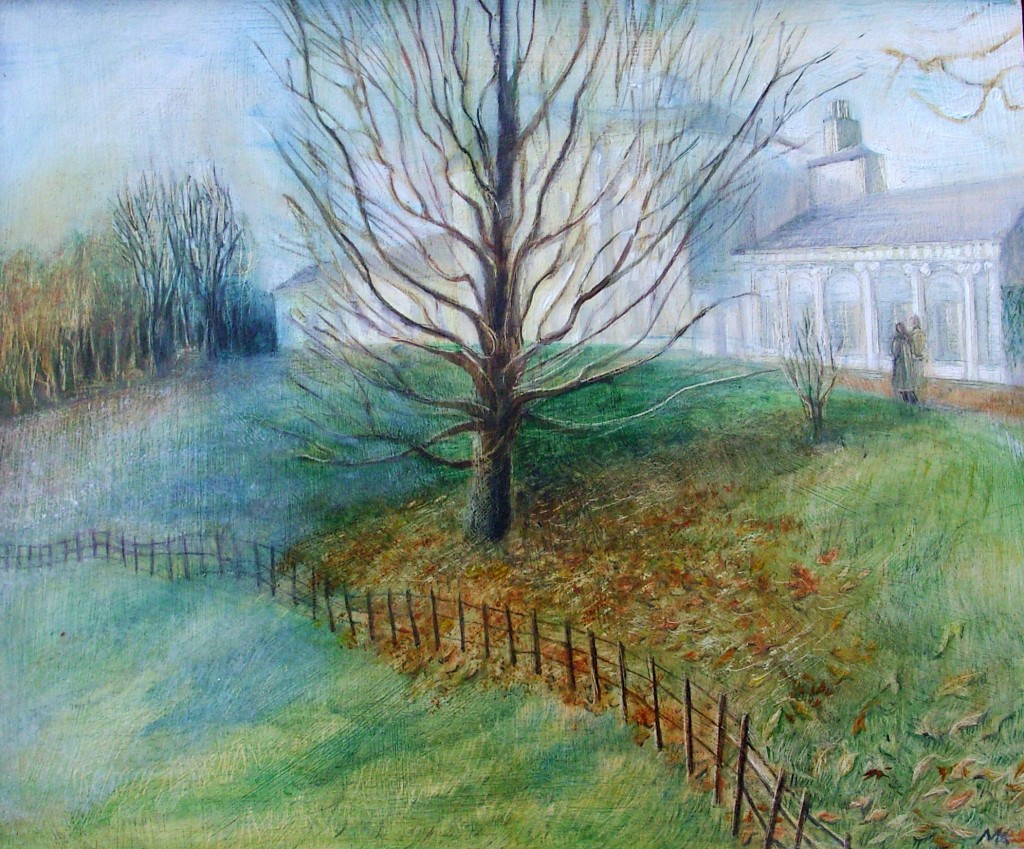 Kenwood on Hampstead Heath is another of Mary's favourite places. These two paintings are Kenwood House, The Lake and Kenwood House, Autumn.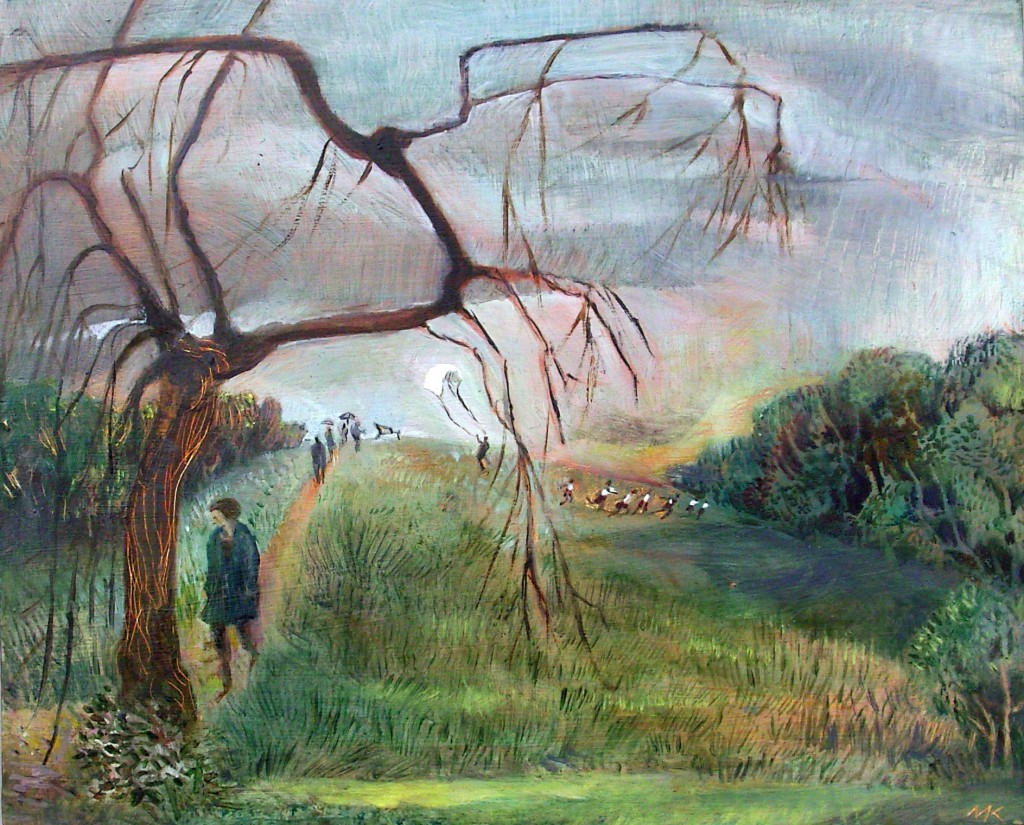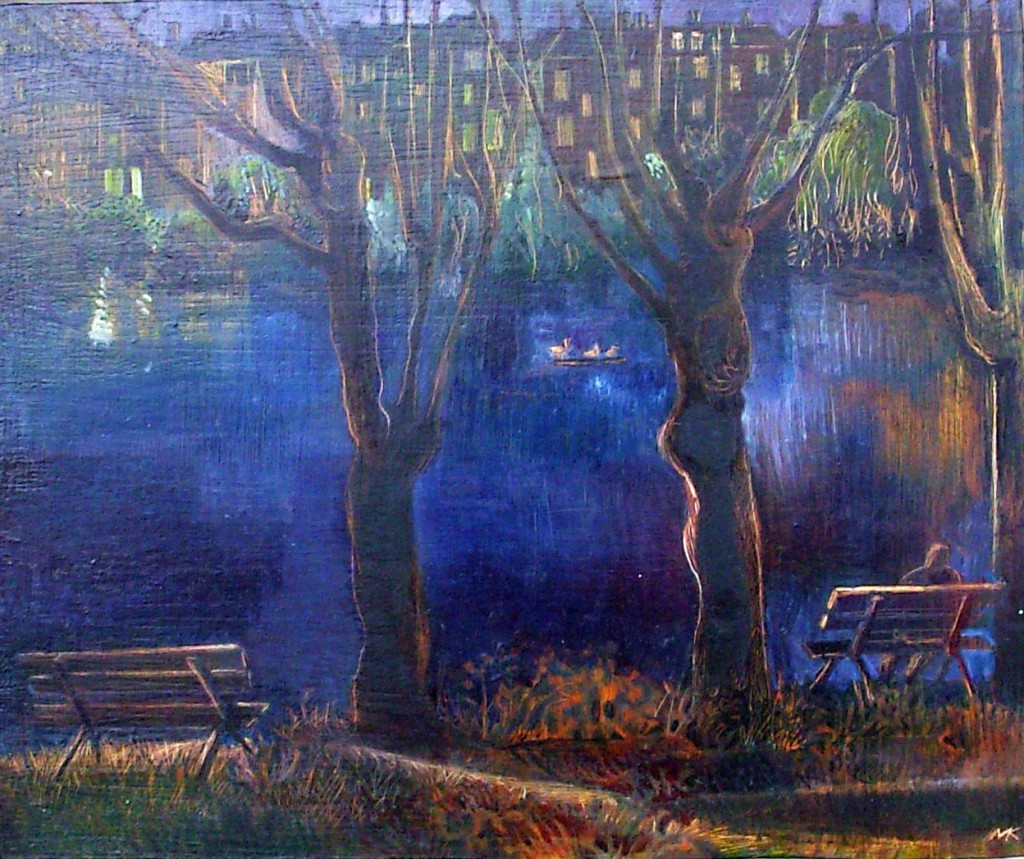 Also on Hampstead Heath are Parliament Hill and The Pond, South End Green. This painting won first prize at the Affordable Art Fair at Hampstead in 2011. Lastly the painting below is called Dog Show.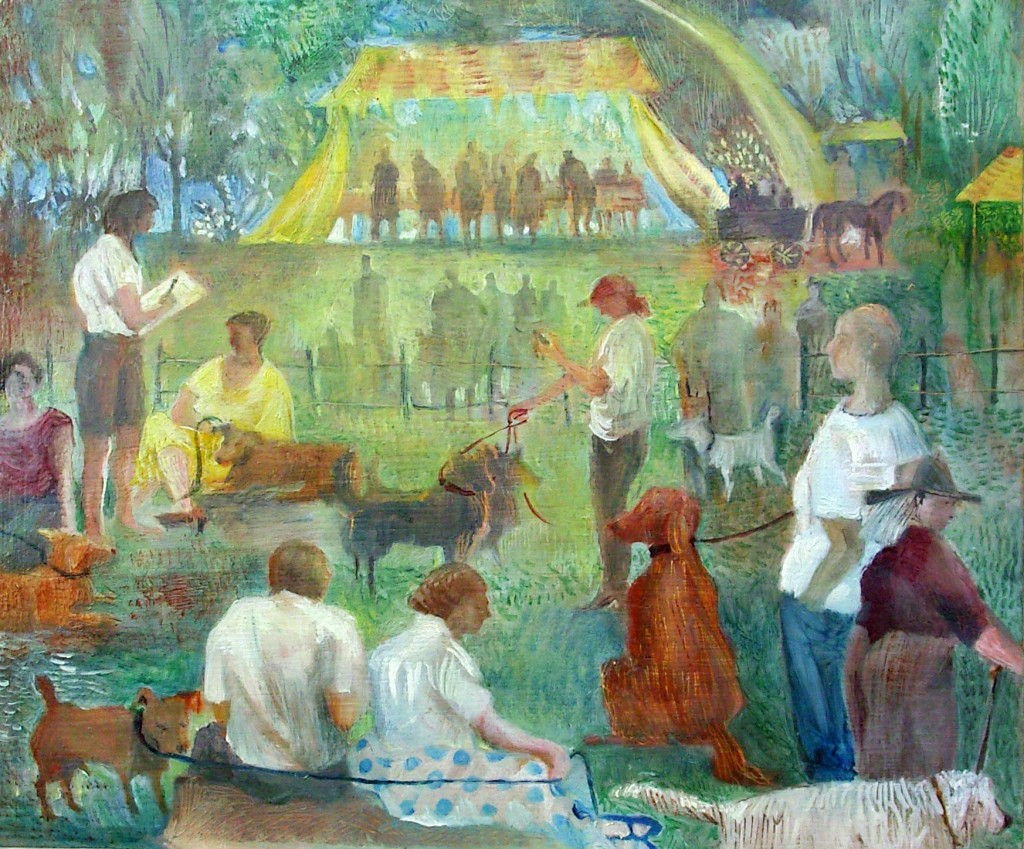 See Mary's page at The Rowley Gallery for more details.