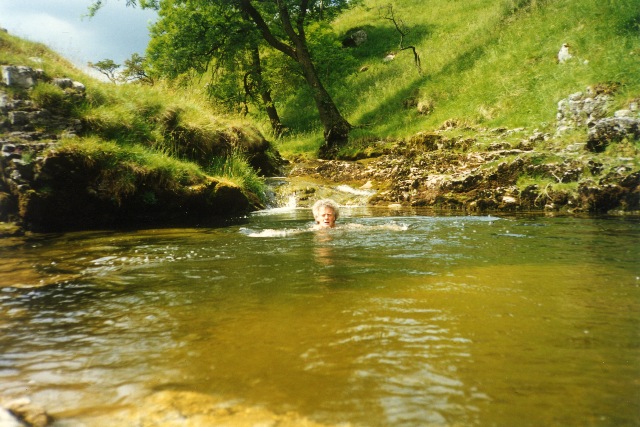 Seeing Mary's painting yesterday of swimming in the River Barle at Simonsbath brought to mind Roger Deakin's wonderful book Waterlog: A Swimmer's Journey Through Britain. I first chanced upon a copy at the Book & Comic Exchange, a second-hand bookshop in Notting Hill Gate, part of the Record & Tape Exchange empire, where I used to spend too much time looking for obscure musical and literary delights. I'd not heard of him before but I was attracted by 'Deakin has written an aquatic Songlines' and 'A delightfully eccentric masterpiece'. It opens with a heavy midsummer downpour and Deakin taking shelter in the moat: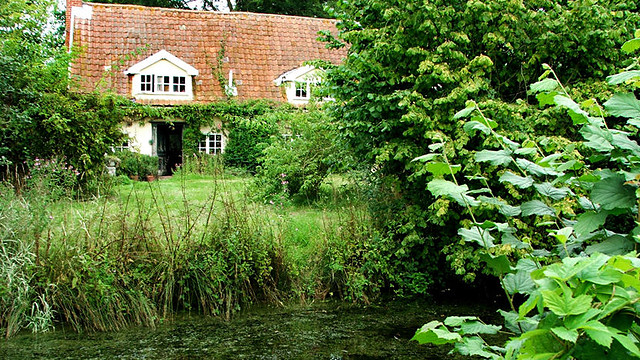 The frog's-eye view of rain on the moat was magnificent. Rain calms water, it freshens it, sinks all the floating pollen, dead bumblebees and other flotsam. Each raindrop exploded in a momentary, bouncing fountain that turned into a bubble and burst. The best moments were when the storm intensified, drowning birdsong, and a haze rose off the water as though the moat itself were rising to meet the lowering sky. Then the rain eased and the reflected heavens were full of tiny dancers: water sprites springing up on tiptoe like bright pins over the surface. It was raining water sprites.
This was irresistible stuff. He immerses himself in the landscape, he absorbs it, seeing it in intimate, close-up detail and he takes you with him on a beautiful journey as he swims his way across Britain, in seas, rivers, pools, waterfalls, ponds, all condensed on the page with warmth and generosity. Whenever I found another copy I bought it to give to friends.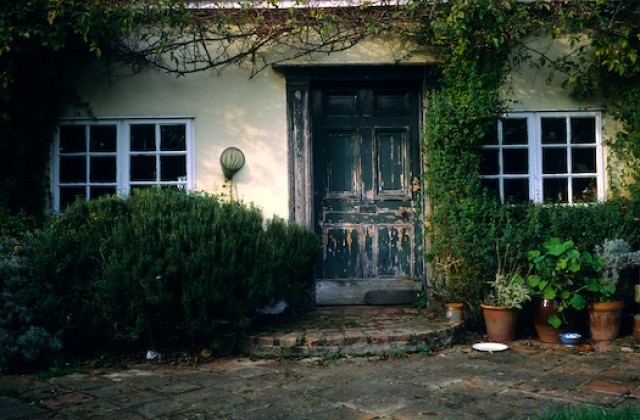 A few years later, in Stanfords on Longacre, where I'd gone to buy Peter Ackroyd's Thames: Sacred River, I was attracted by the spine of a book decorated with orange and sepia coloured tree branches and the title Wildwood: A Journey Through Trees. I saw the name Roger Deakin, remembered Waterlog and bought this book too. I was with my wife and daughter who both wanted to visit Jigsaw, a clothes shop up the road. As they tried out various garments I sat in a corner surrounded by clothes-racks, with women sorting and sampling and squeezing around me and I opened Deakin's book and I was transported. I read his account of rebuilding his oak-framed farmhouse in Suffolk where swallows nested in the chimney and on summer nights bats flew through the open bedroom windows. The book's brief introduction is a treasury of thoughts and aphorisms about wood.
As it burns, wood releases the energies of the earth, water and sunshine that grew it. Each species expresses its character in its distinctive habits of combustion. Willow burns as it grows, very fast, spitting like a firecracker. Oak glows reliably, hard and long. A wood fire in the hearth is a little household sun.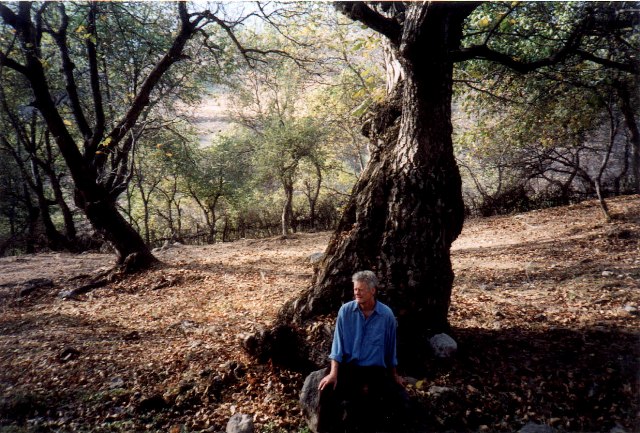 I was captivated enough to think I might meet him, so as soon as I got home I googled him to find out more and discover what else he'd written. But what I found were obituaries. He had died of a brain tumour shortly after completing the manuscript of Wildwood. I felt I had found a new friend then lost him in the space of an afternoon. I read the rest of the book with a sense of sadness but also gratitude and with the knowledge I was able to go back and read it over and over. In fact as I write this I realise its about time I read it again. He is perhaps best remembered for Waterlog but his celebration of the spirit of trees in Wildwood makes this my favourite. It has become my desert island book.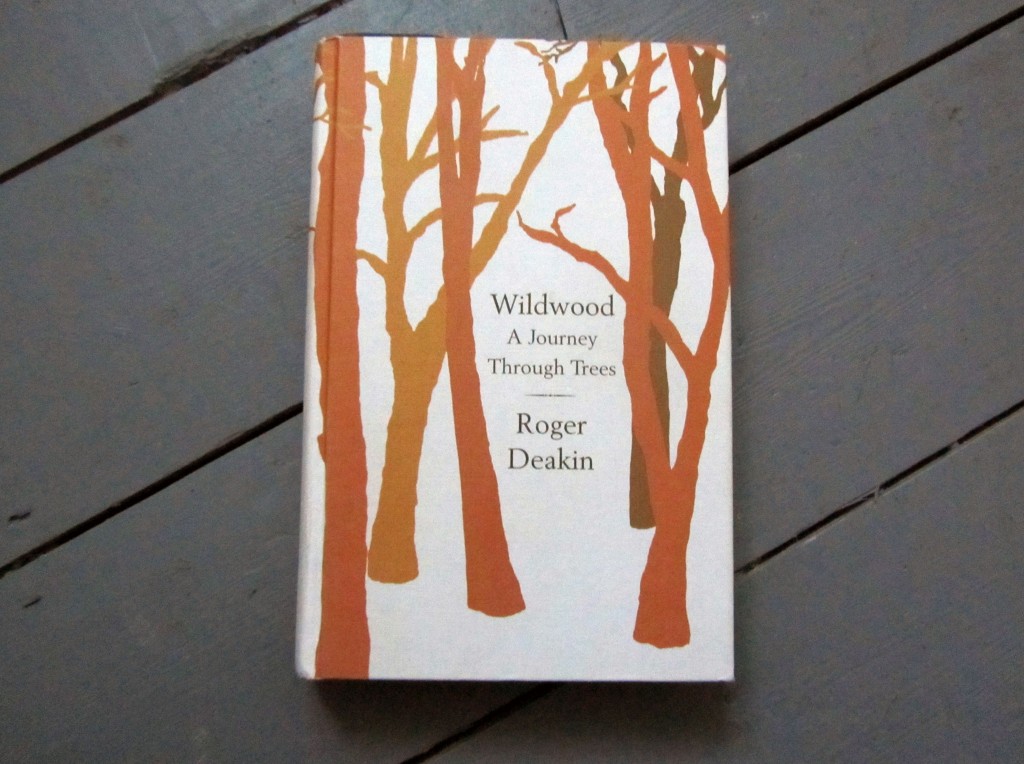 Further reference to Waterlog can be found at two websites paying homage to the book – Waterlog Reswum is a blog charting Joe Minihane's attempts to swim at all the locations in Deakin's book and then there is also this rockcreek Flickr gallery curated by Ryan Shepard.