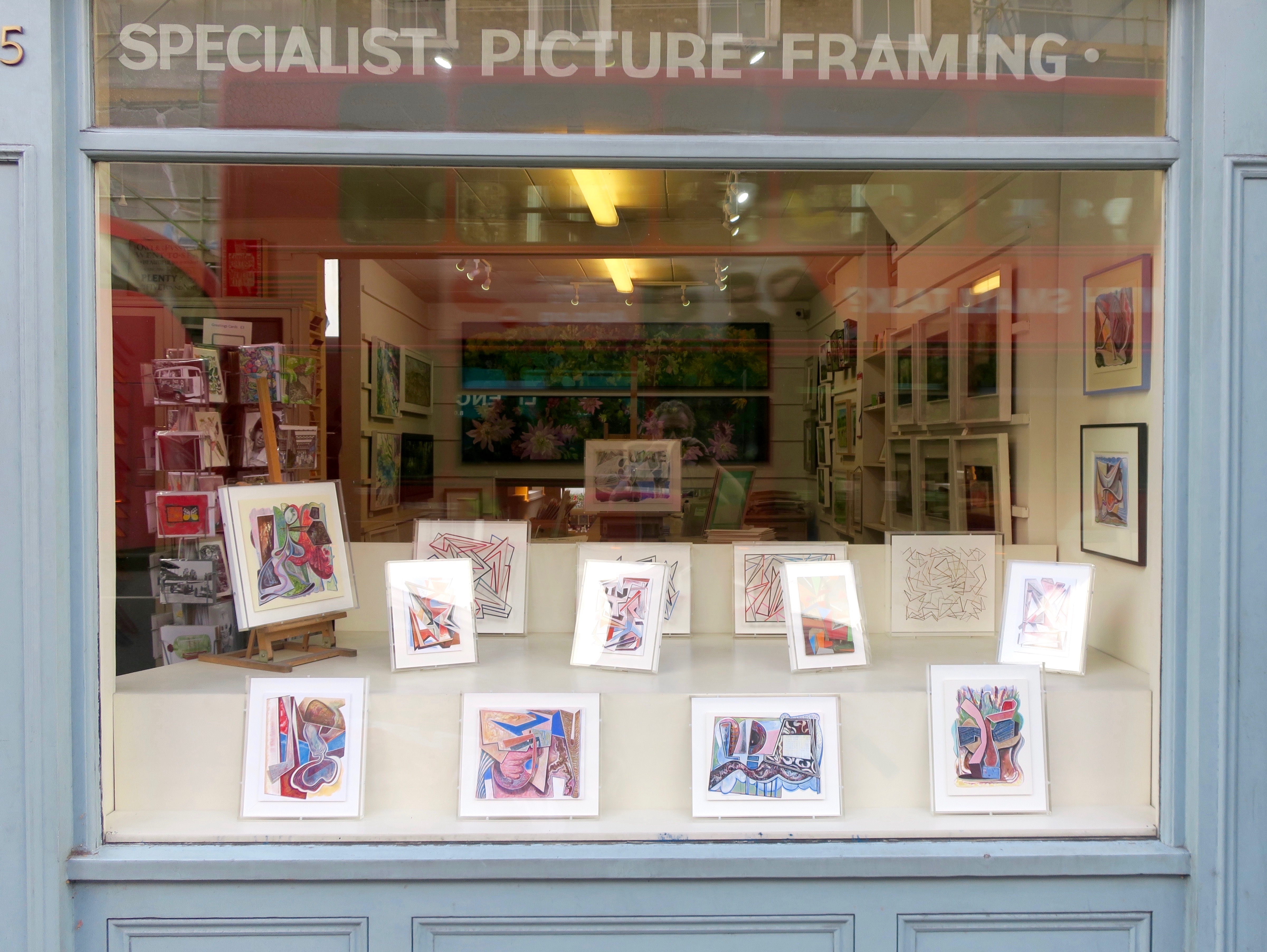 A small collection of work by Chris Kenny in the window of The Rowley Gallery
Paintings in gouache and ink produced in Provence over the last five summers, each initiated by the biography of a saint, extending the Instagram @twigsaints project.
Constructions employing found materials – cut hardback book covers and twigs – that act as dynamic three-dimensional drawings provoking a range of associations without adhering to any explicit subject.
Chris Kenny has work in many collections including the British Museum, the V&A and the Museum of London. He is currently exhibiting at Mucem in Marseille.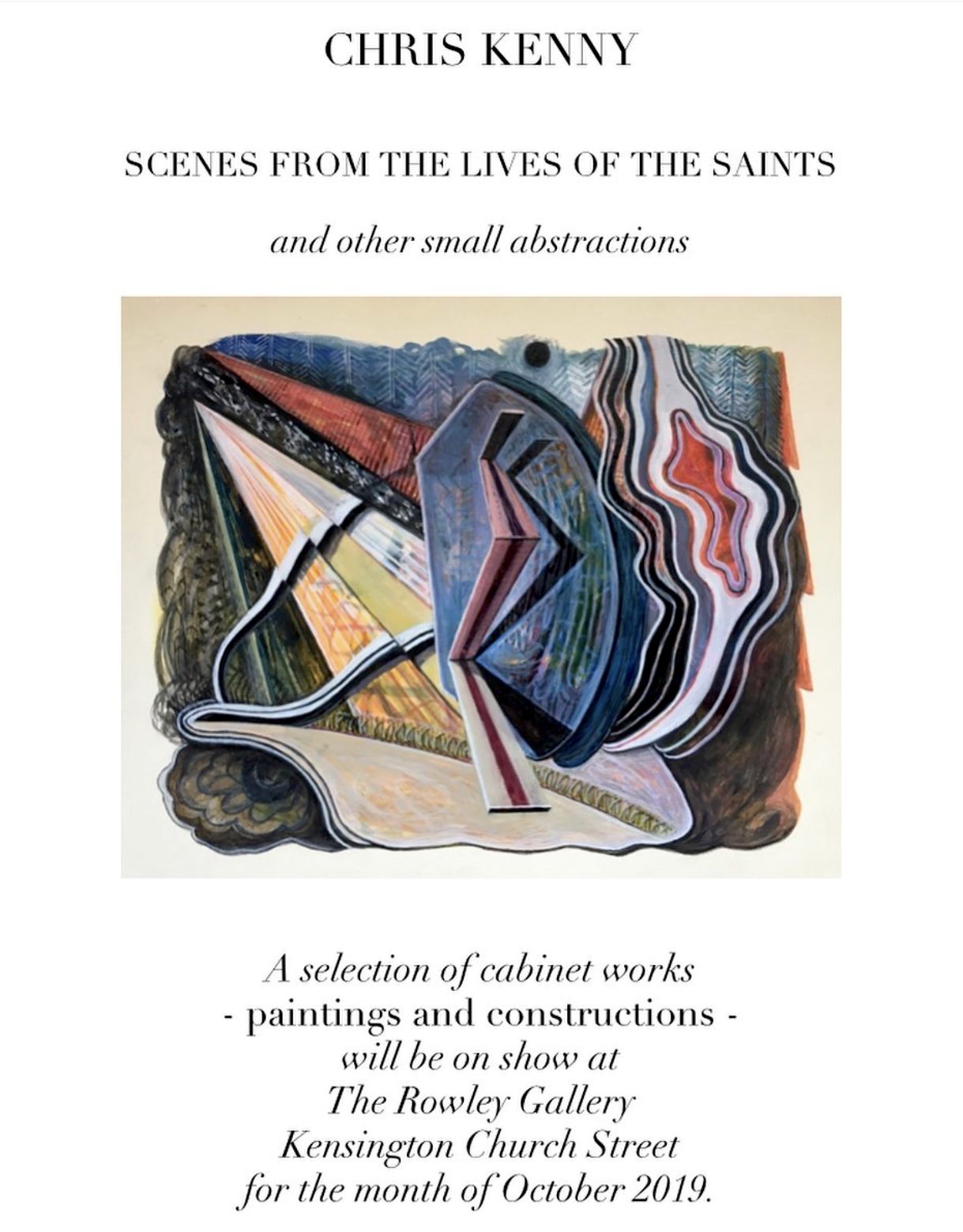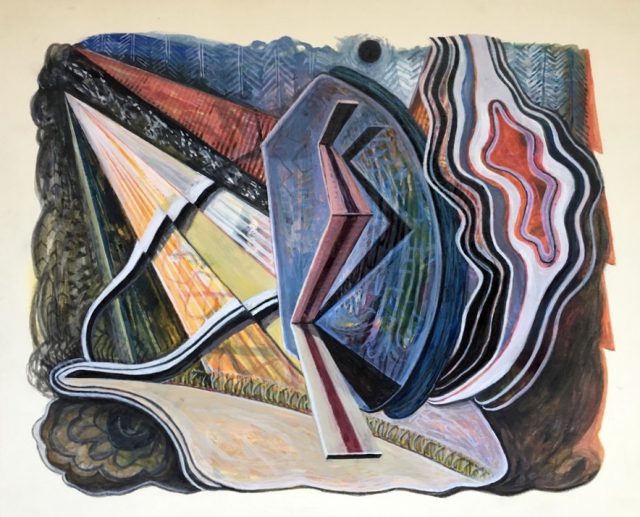 A Meeting On The Road (Paul)
Chris Kenny doesn't often exhibit paintings. He doesn't make many. It's something he does only when he's on holiday in France. After lunch, when the rest of the family disappear for an afternoon nap, Chris retires to his attic studio to dream. He reads the life of a saint and reimagines it as an abstract miniature, a surreal icon prompted by images conjured from the story. These are slow paintings.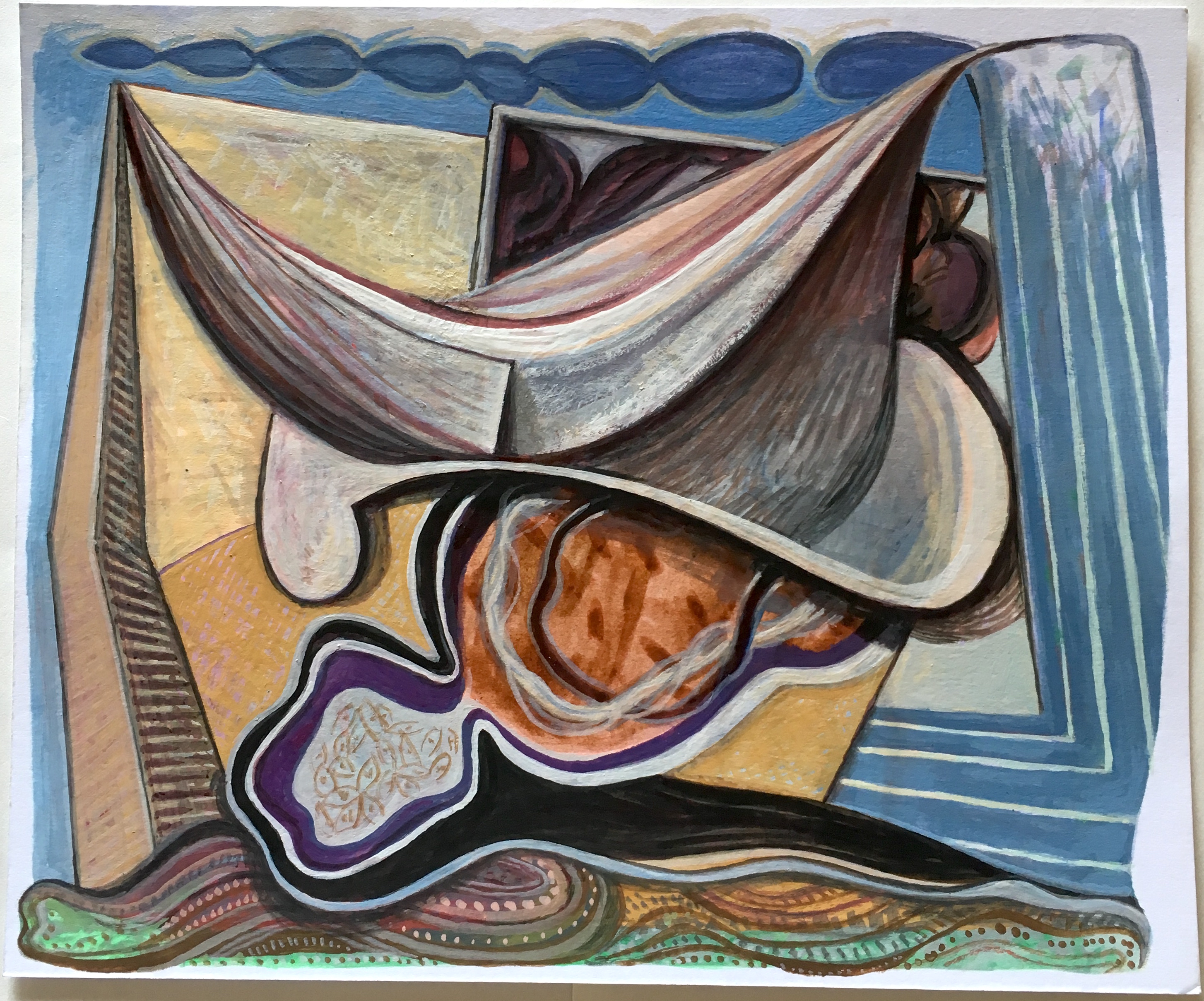 Reclining Saint (Philomena)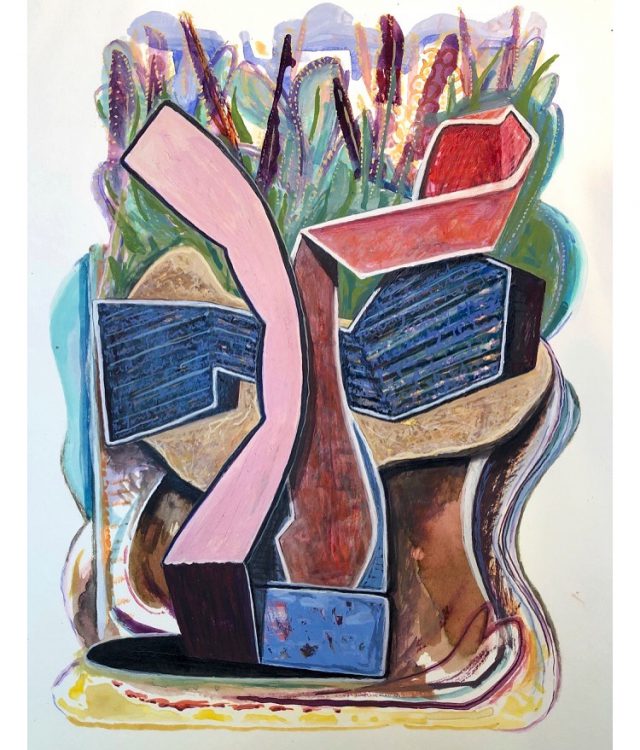 The Penitent Magdalene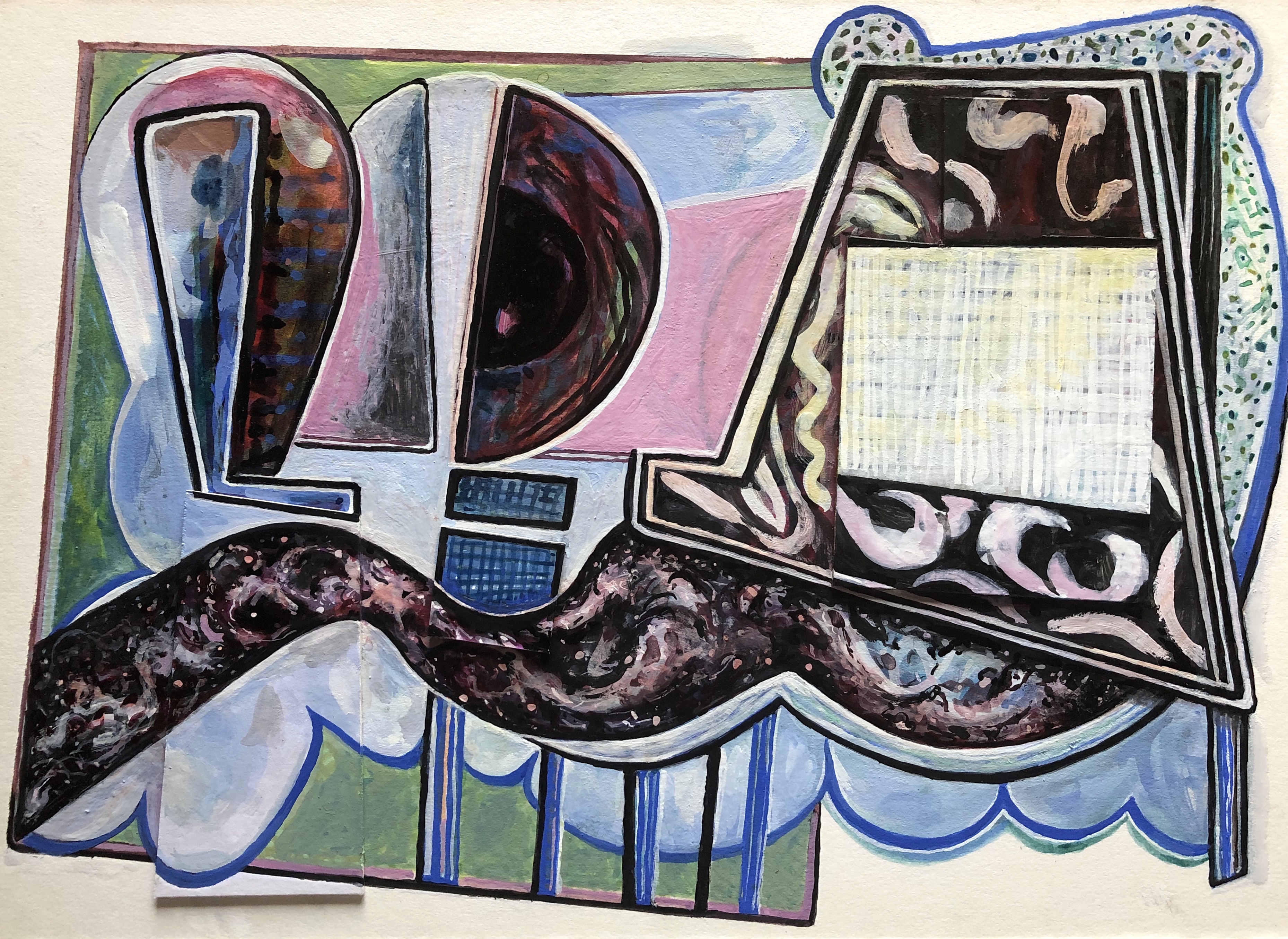 Three Chairs In Heaven (Pacificus)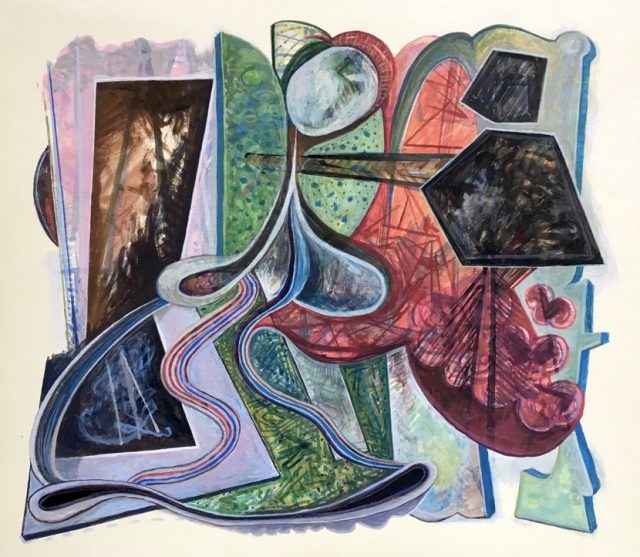 An Apronful Of Roses (Roseline)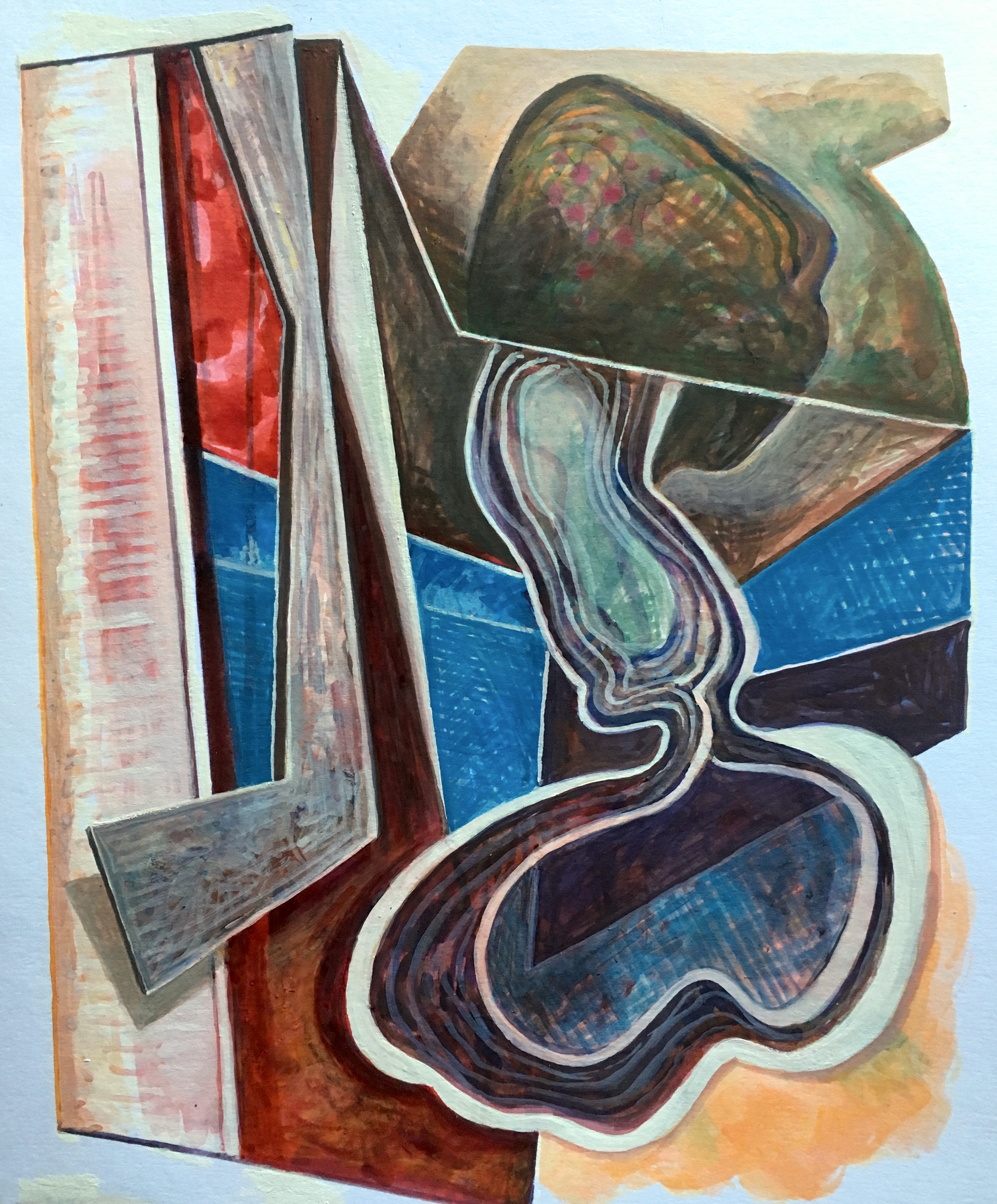 A Noise At The Window (Samuel)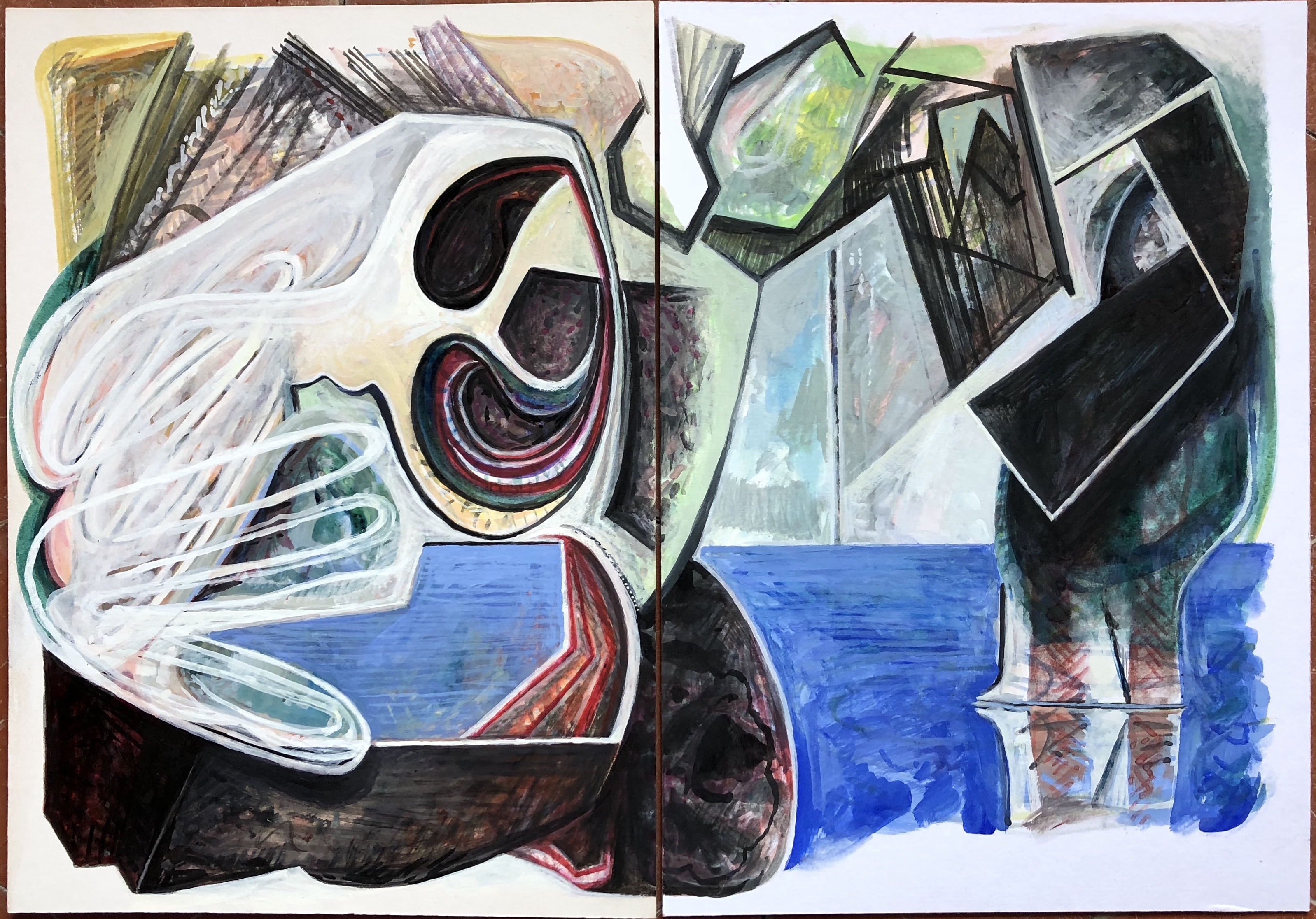 Events By A River (Christopher & Christina)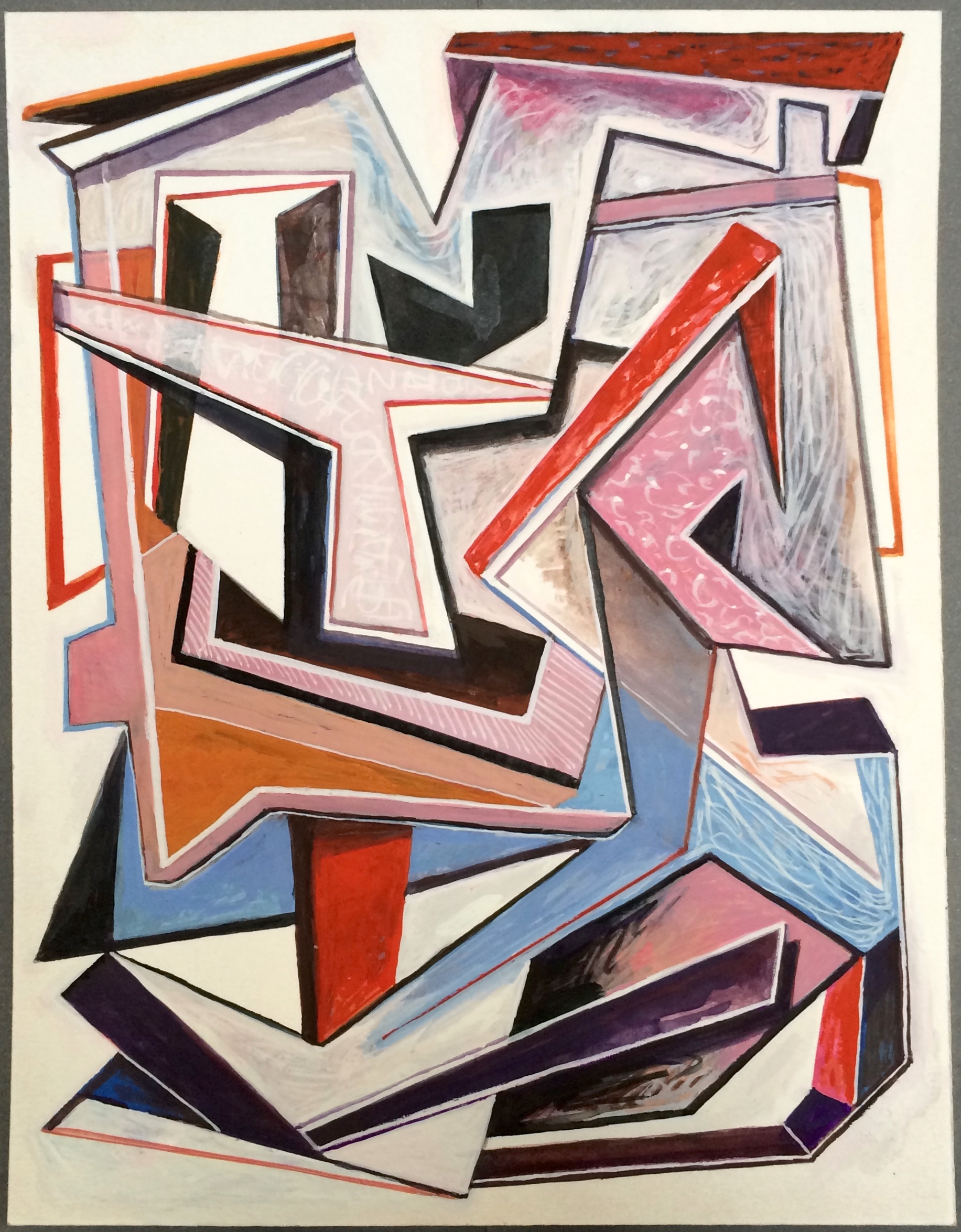 Personage
And then there are other small abstractions, paintings less concerned with hagiography and more about Cubism and Constructivism and the curious connections and coincidences behind the scenes.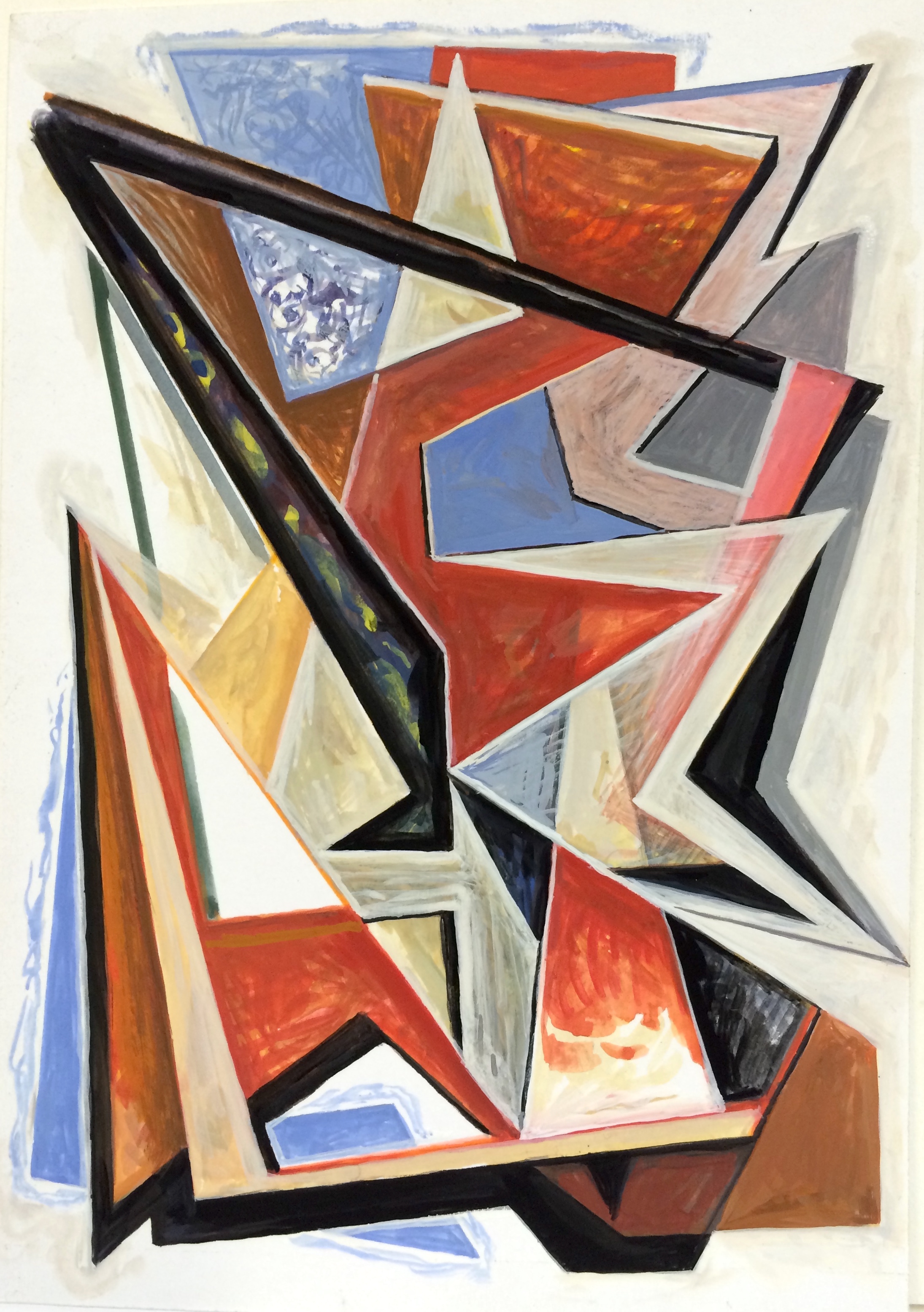 Le Coeur A Gaz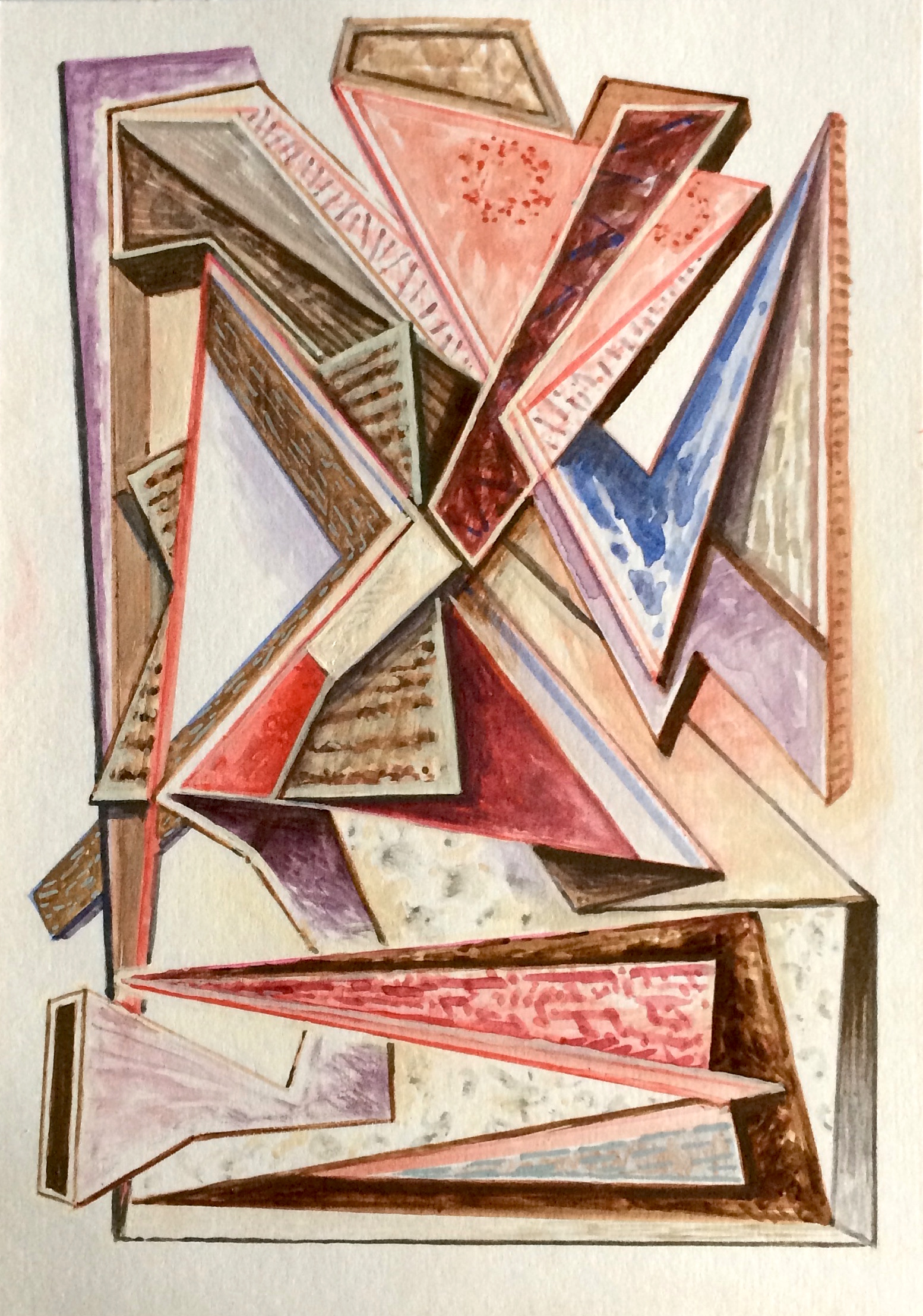 Untitled (Man Smoking A Pipe)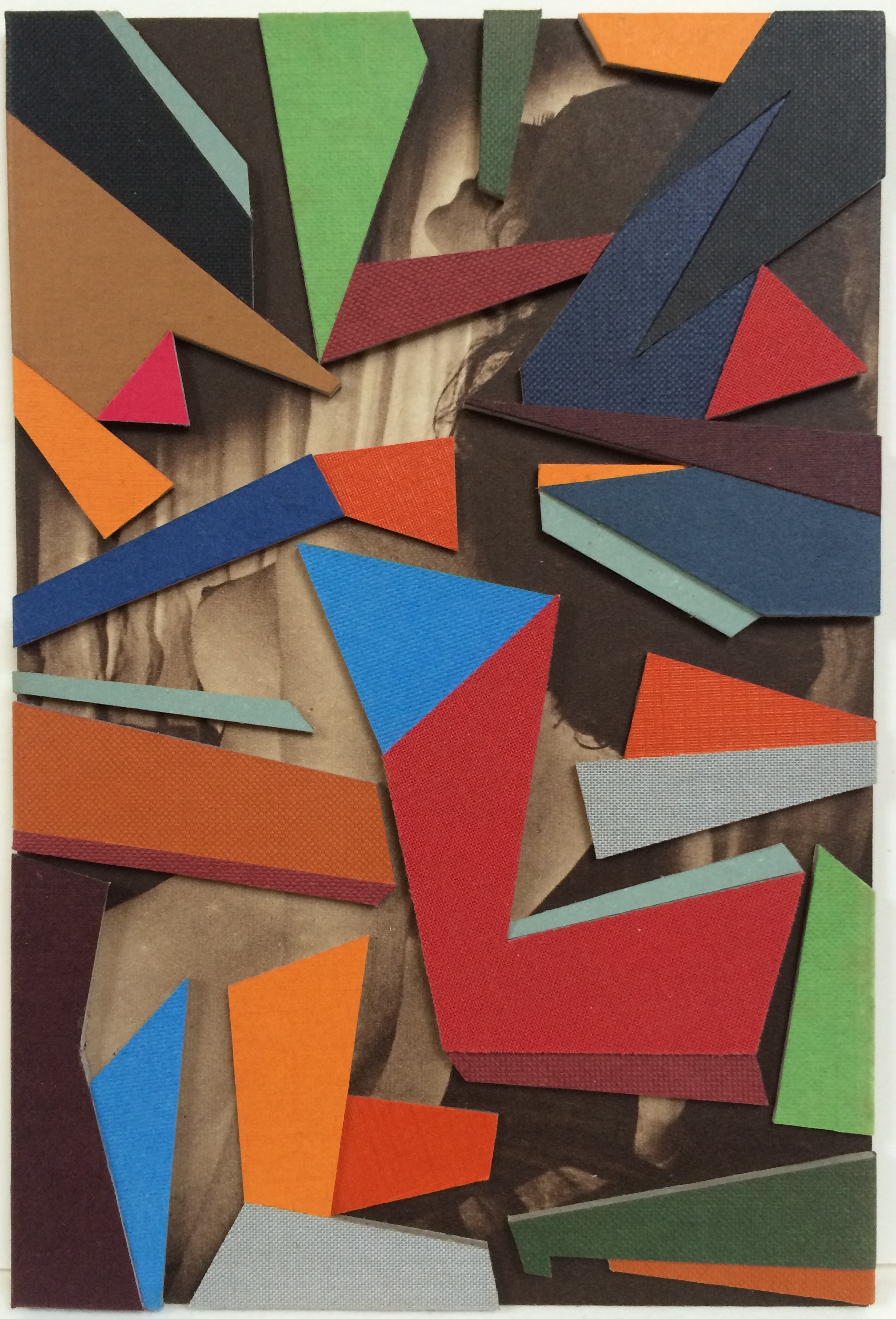 Hardback Drawing With Nude
And a series of works made from the cut-up covers of hardback books.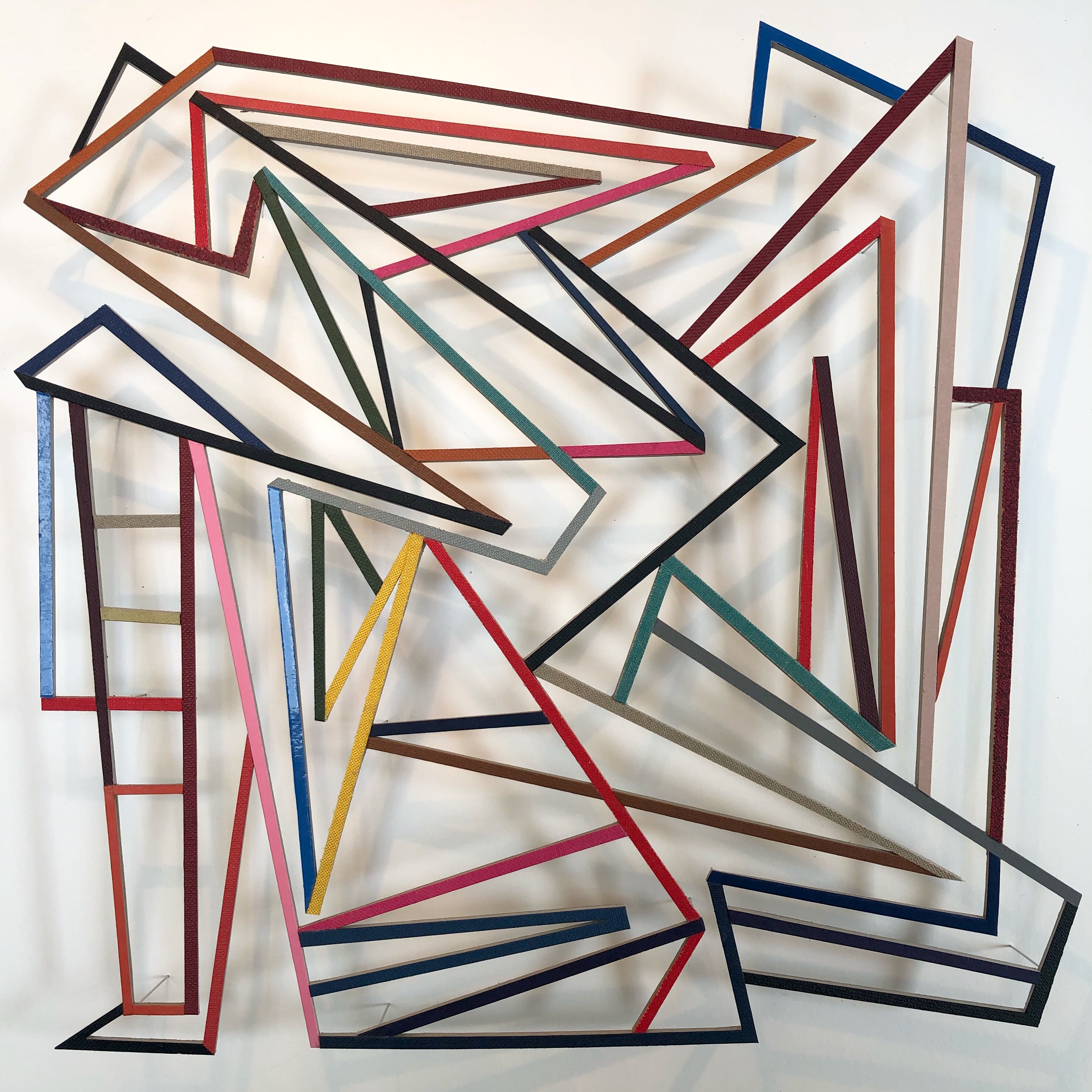 Polychrome Hardback Drawing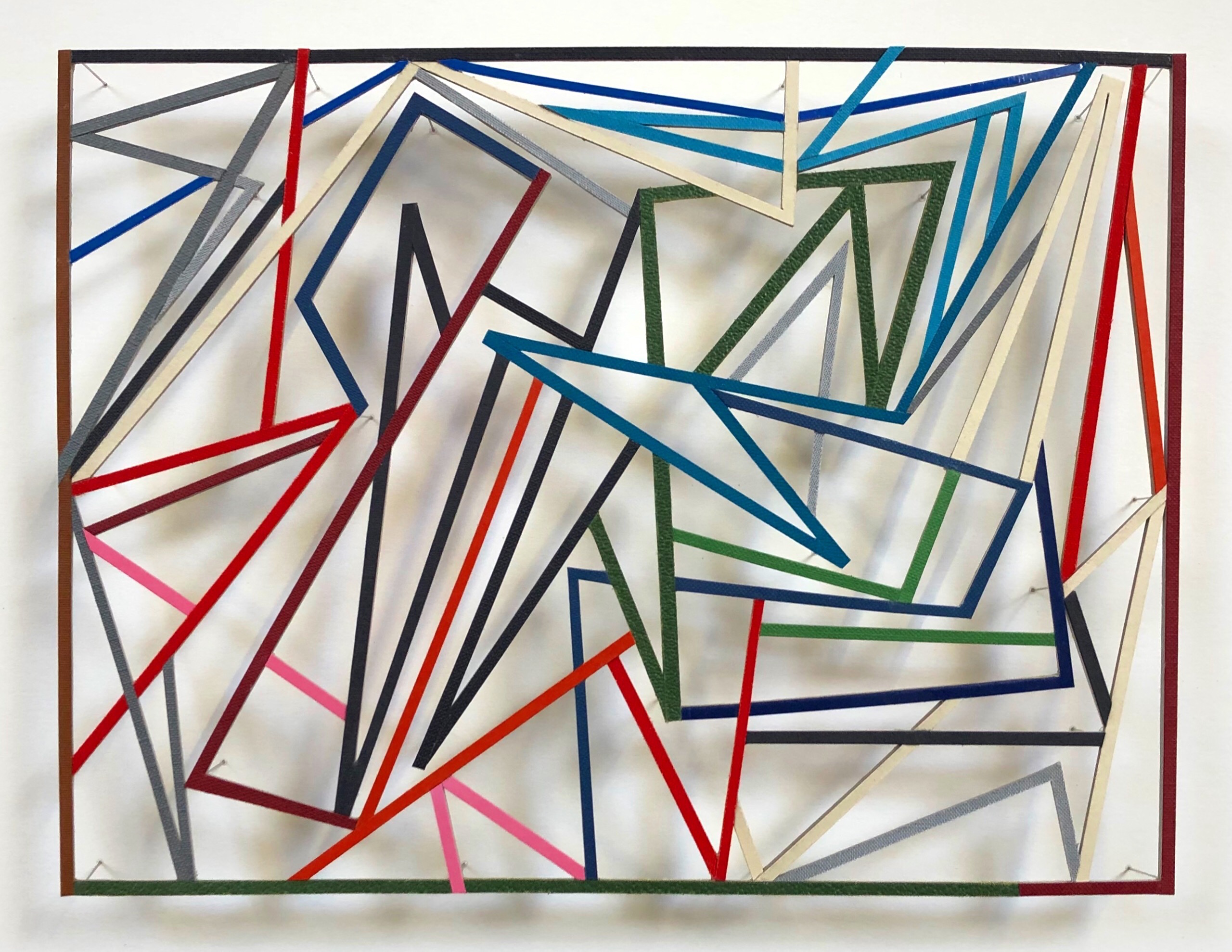 Rectangular Hardback Drawing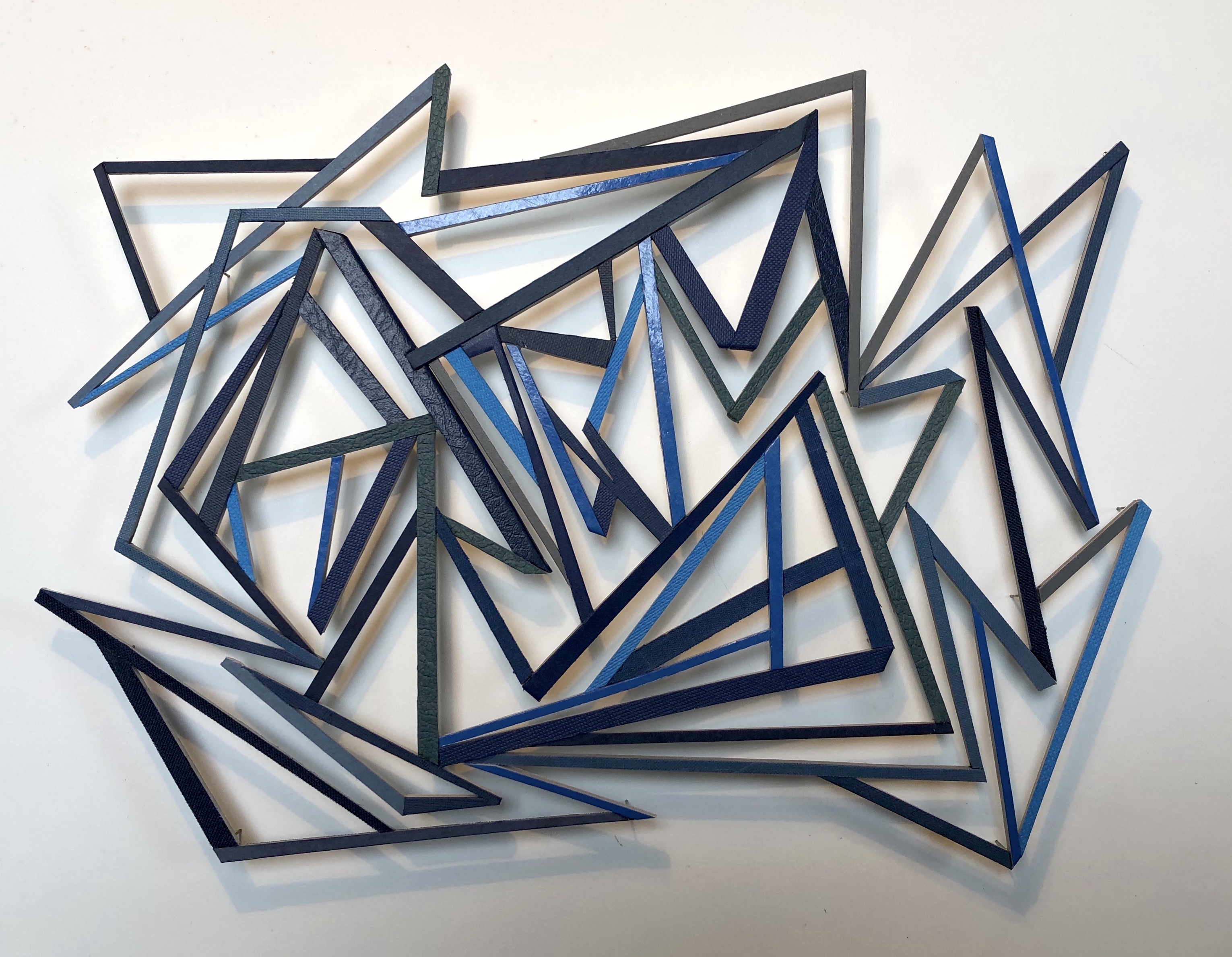 Blue Hardback Drawing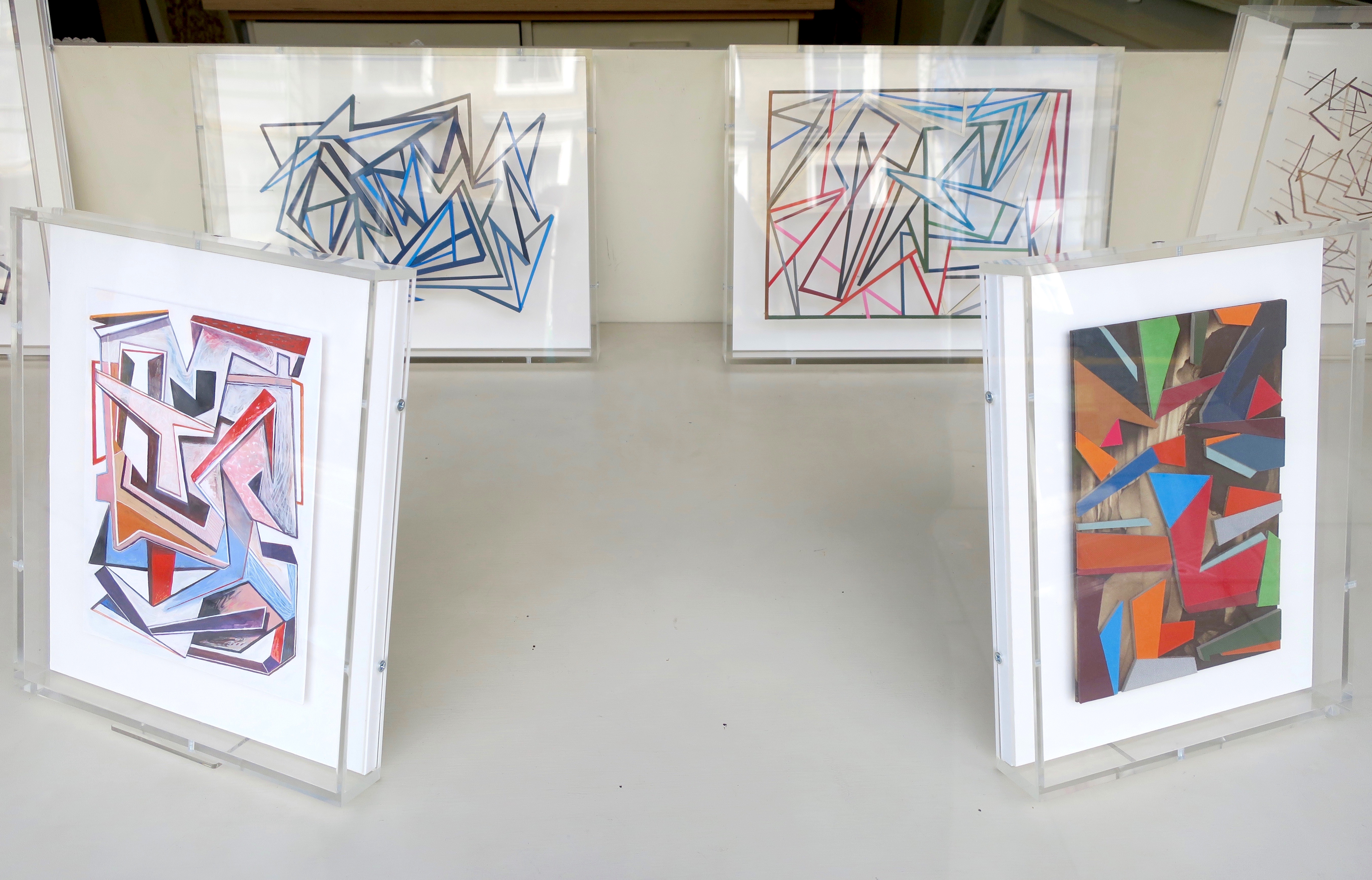 Twig Drawing
And a magnificent construction with twigs, precariously balanced on stilts.
※
Come and see for yourself, and witness these miracles with your very own eyes.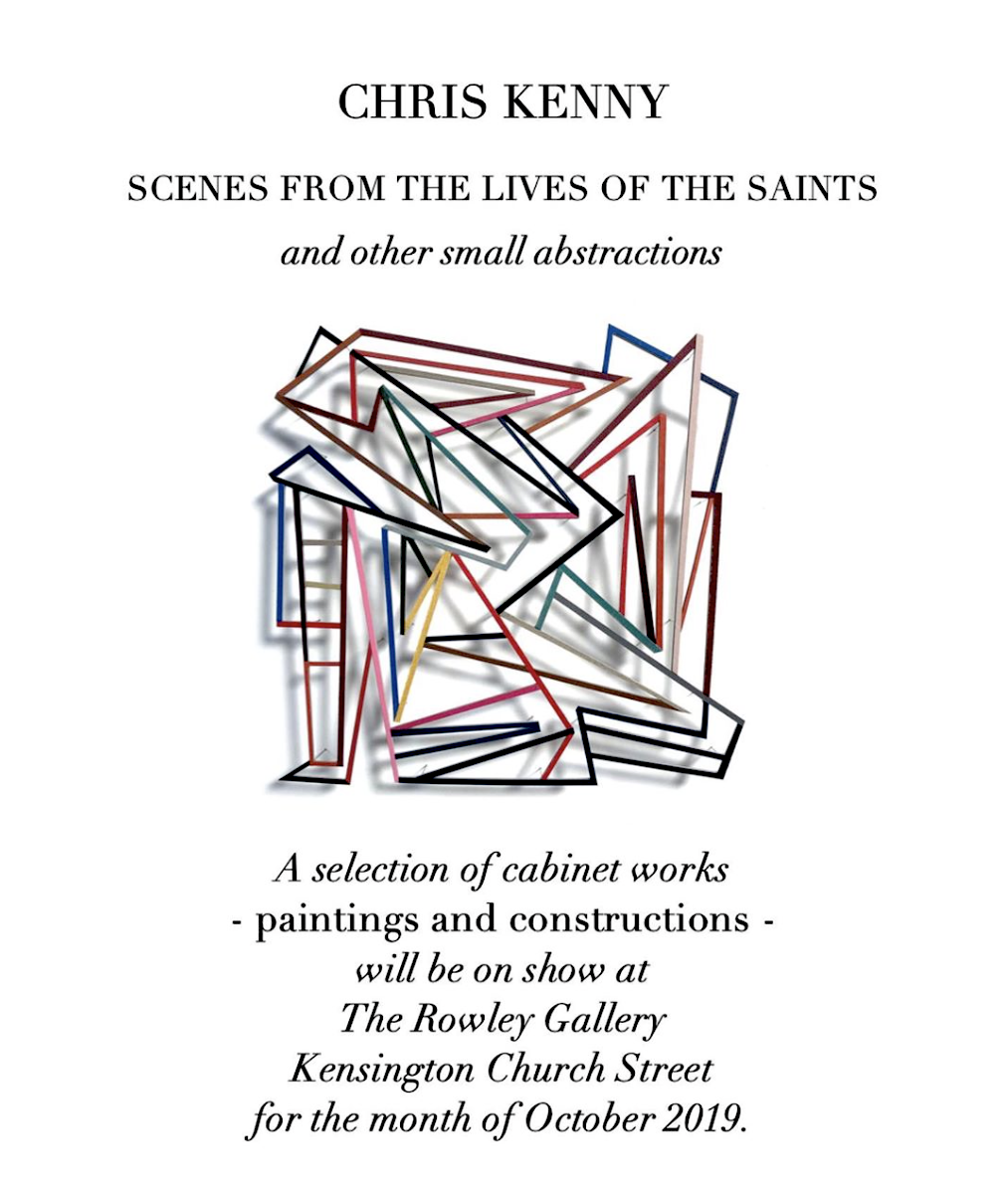 ※
PS: A late arrival, in time for November 5th, a construction made from found sticks, a larger version of Twig Drawing. Each year on the morning after Bonfire Night, Chris likes to go out and collect the sticks from fallen rockets. The remains of spent fireworks reconfigured as an exploded drawing…
Rocket Sticks