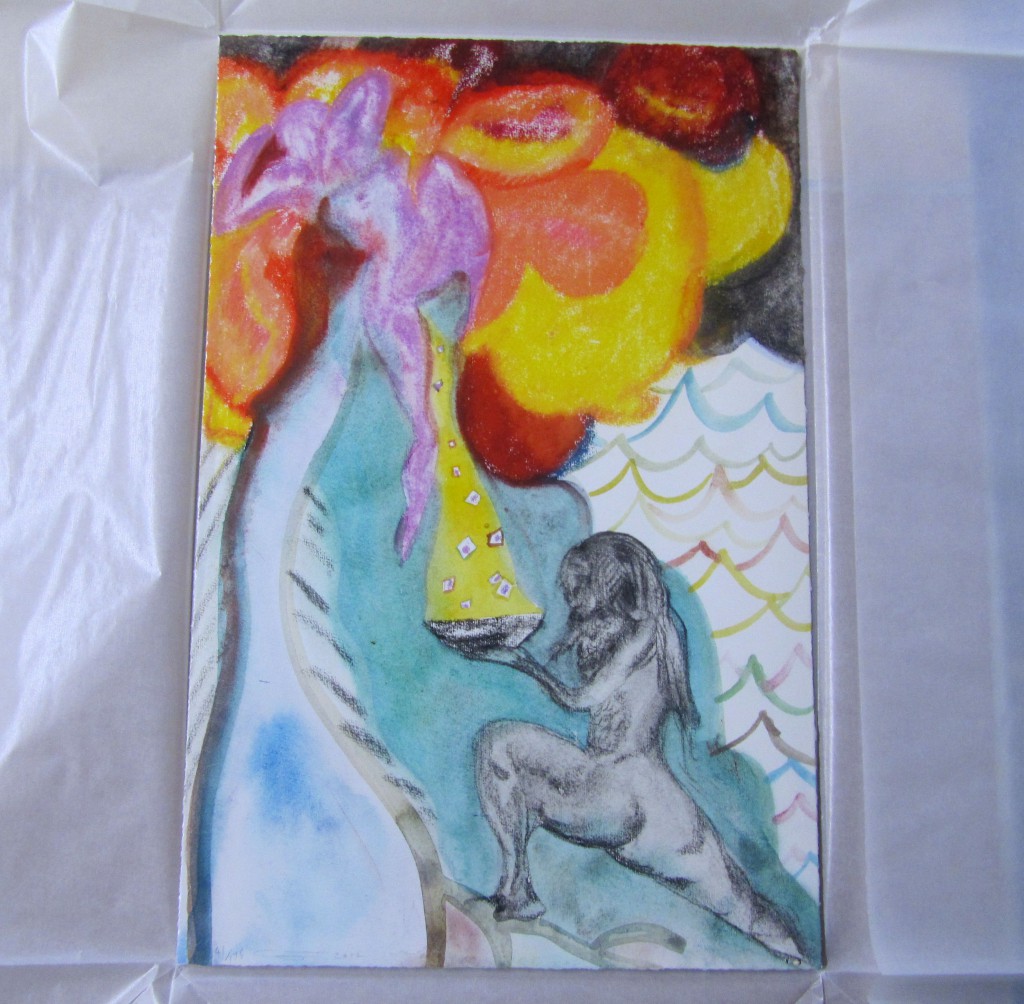 This is a giclée print from a watercolour, pastel and charcoal drawing by Chris Ofili, Study For Ovid-Windfall. In 2012 Ofili painted a huge backdrop for the Royal Opera House production of Diana & Actaeon, a collaboration between the National Gallery and the Royal Ballet and a celebration of Titian's paintings of Ovid's Metamorphoses. Ofili immersed himself in Ovid's shapeshifting tales of transformation. His image of windfall/waterfall/shower of gold came twice for framing.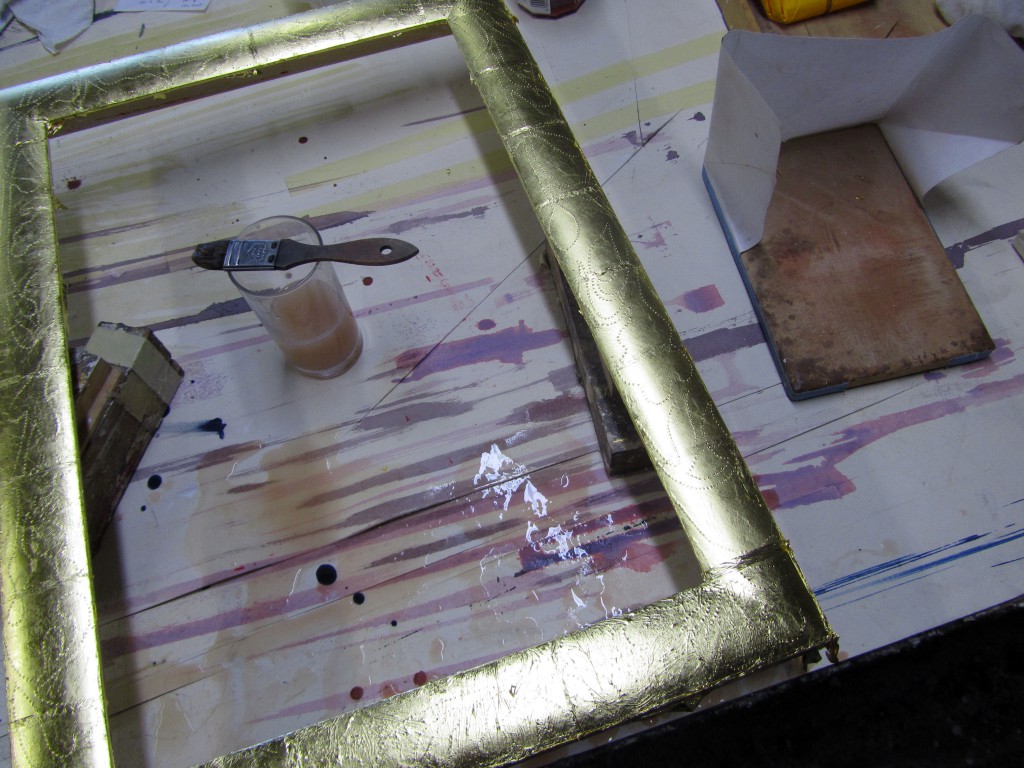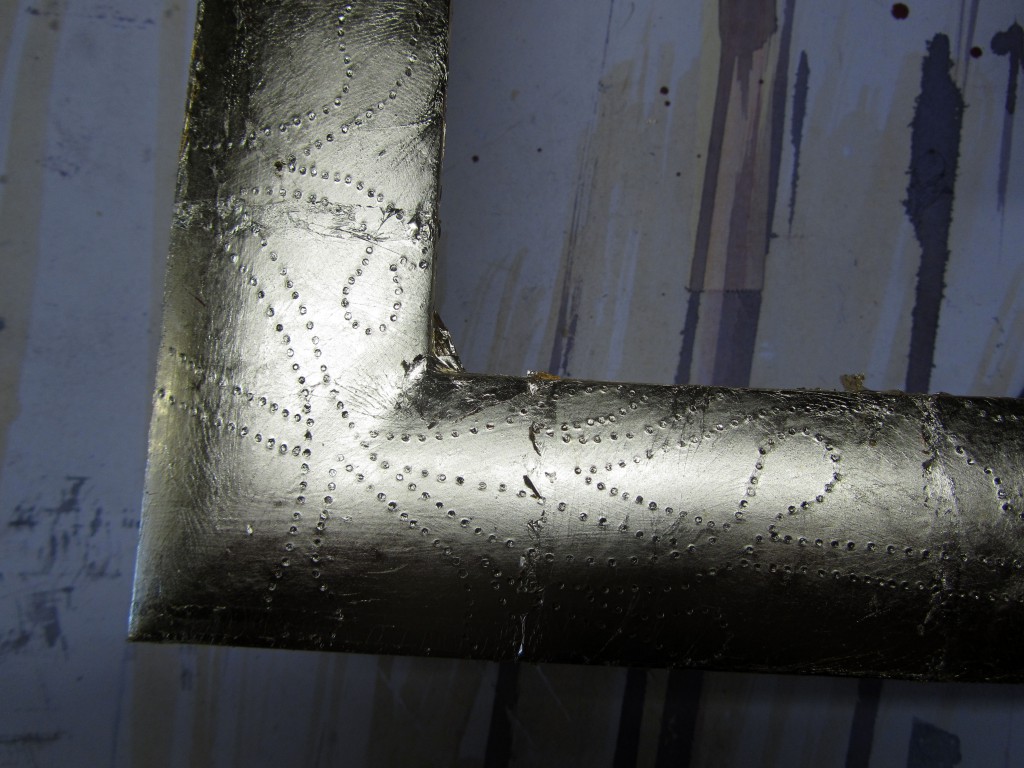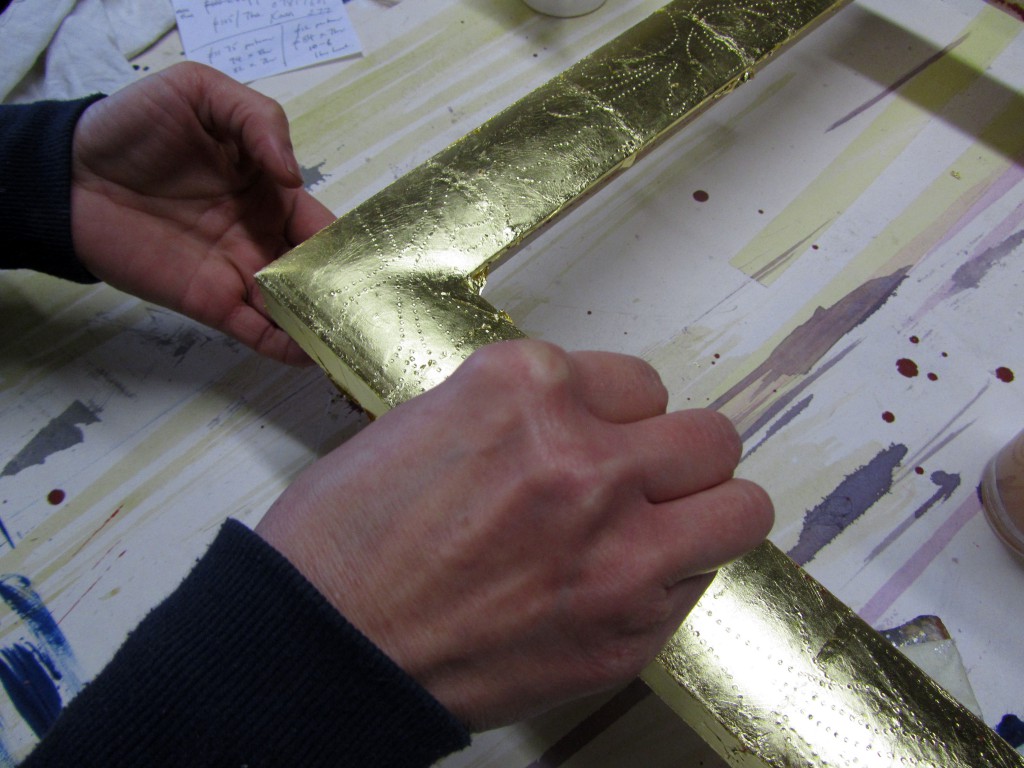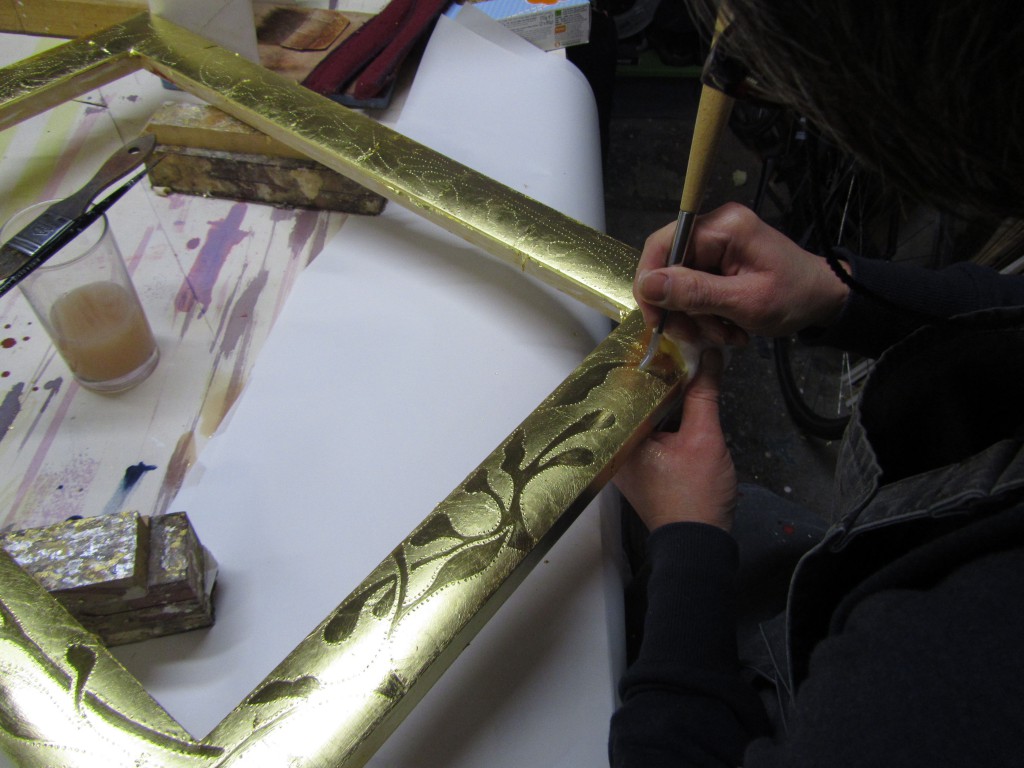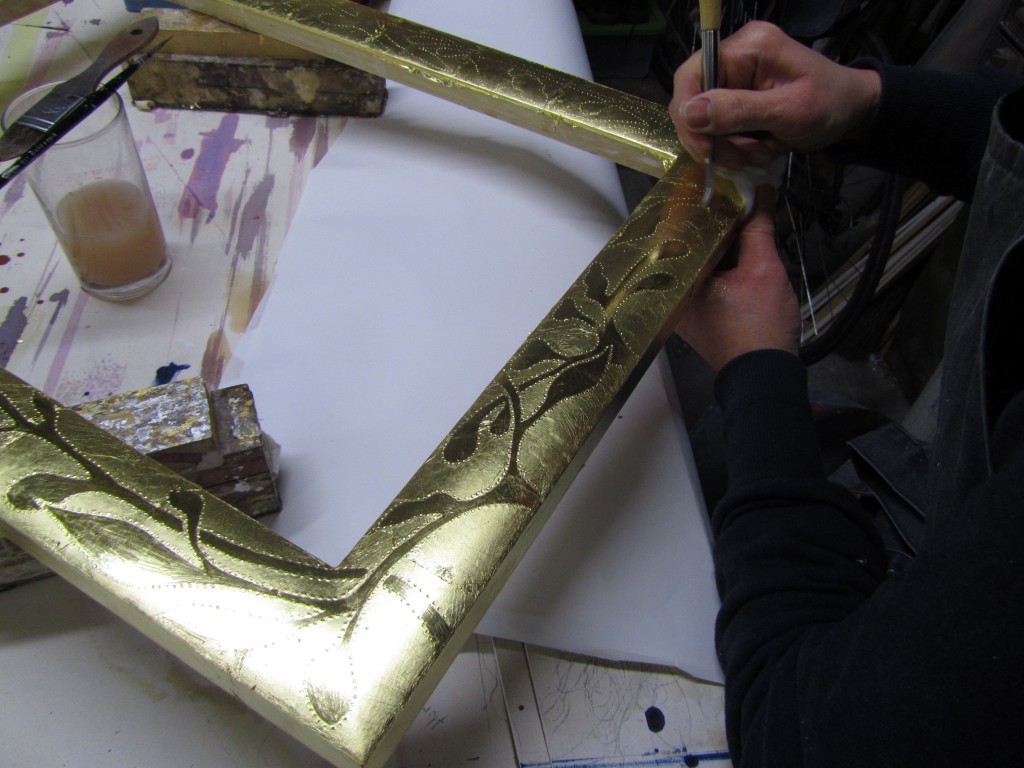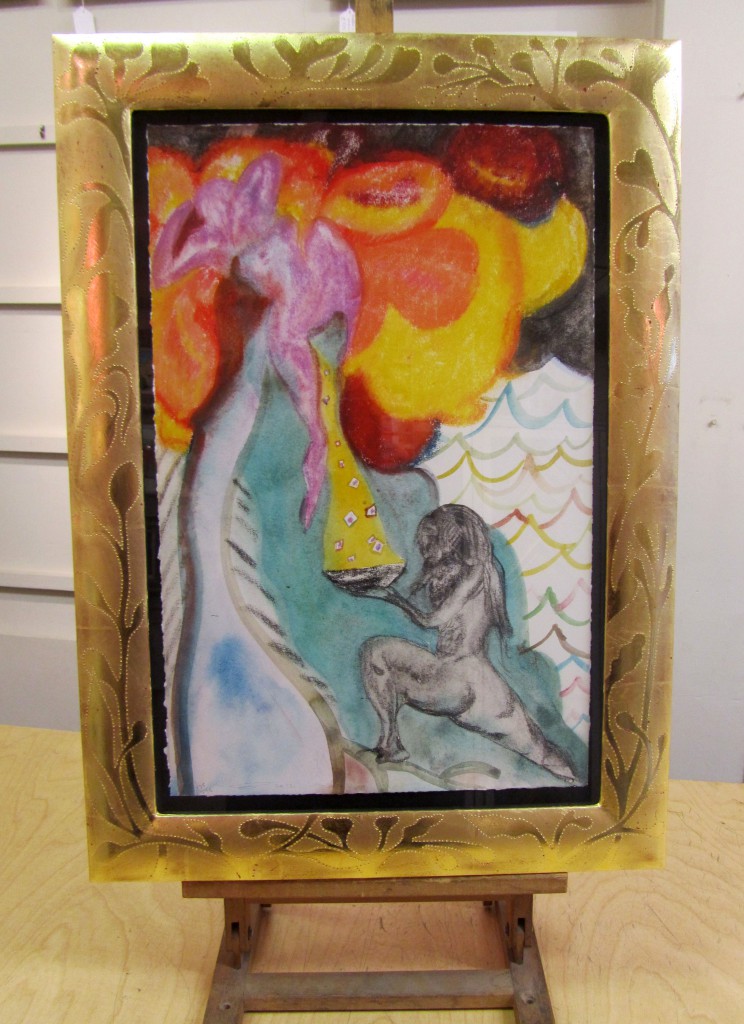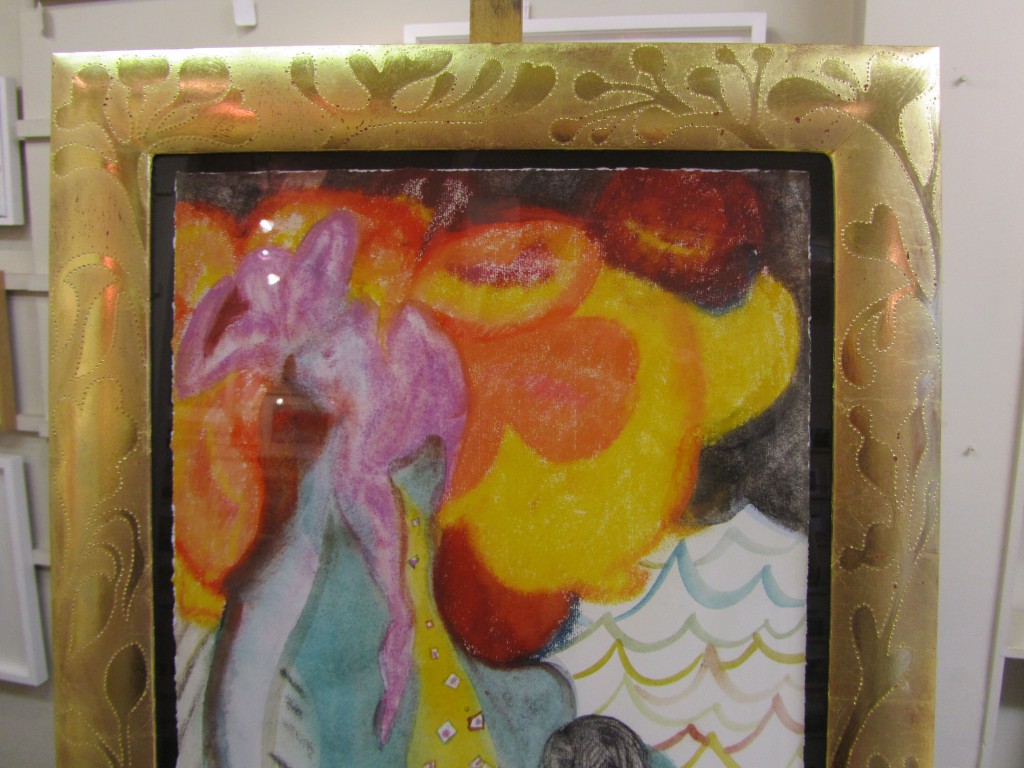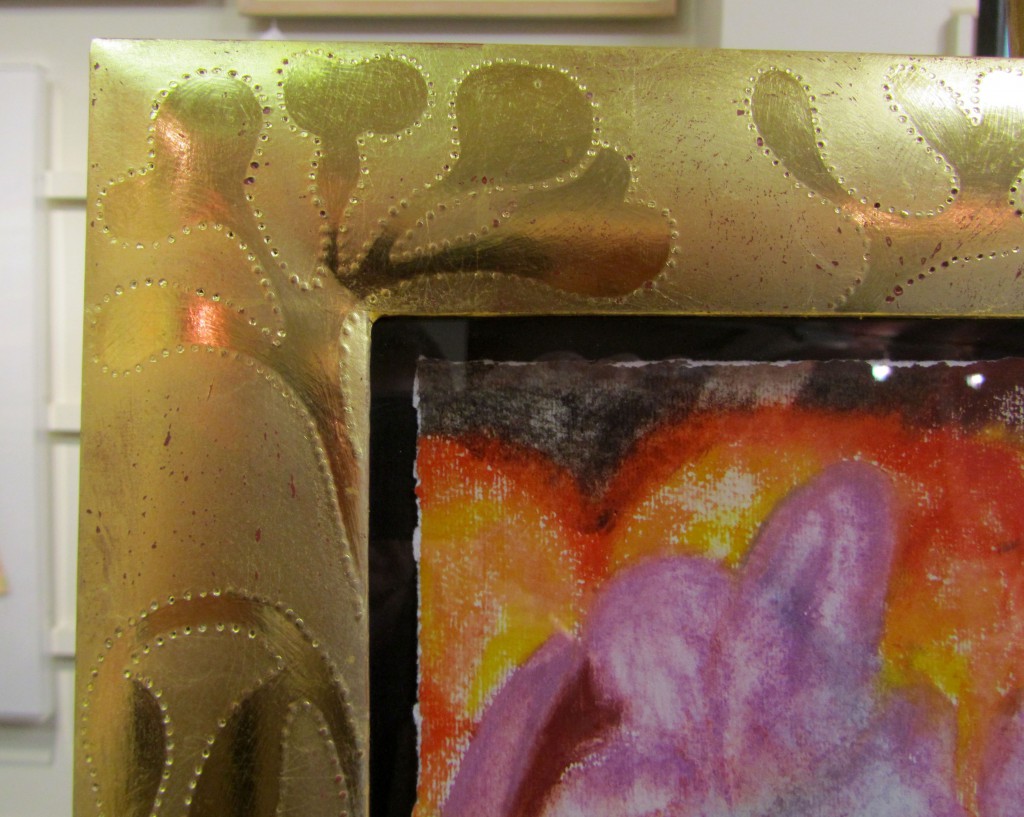 The first frame was prepared with gold leaf on gesso and a plant motif inspired by an earlier Ofili painting was pricked out across the surface, in imitation of a previous frame for the same customer.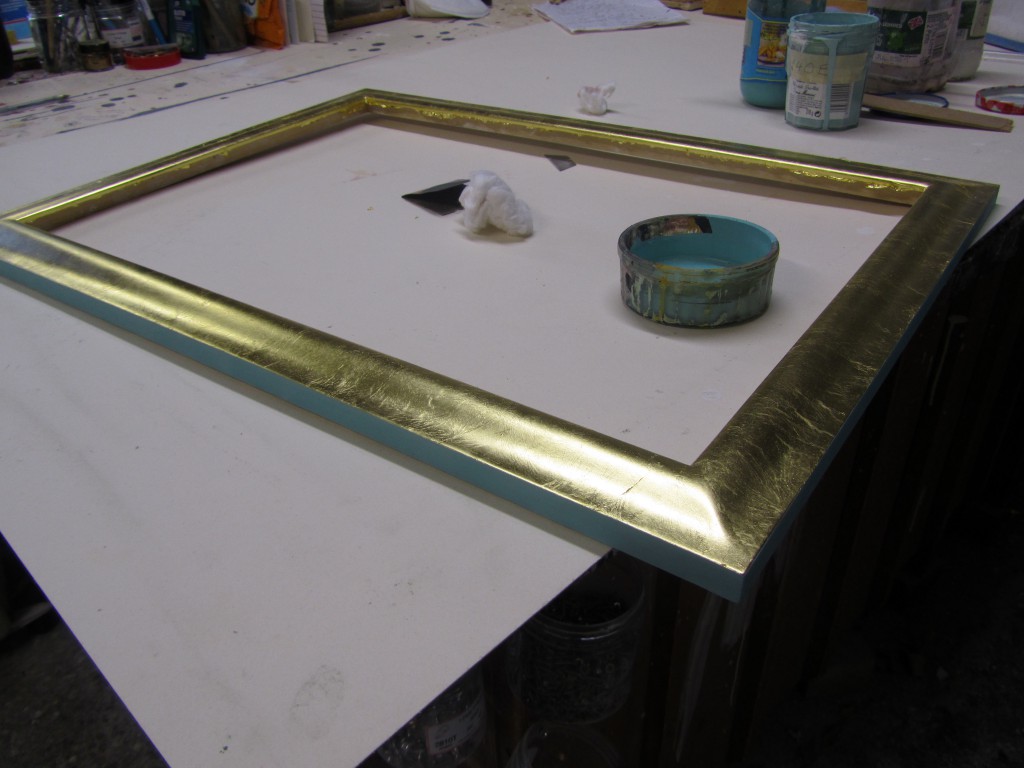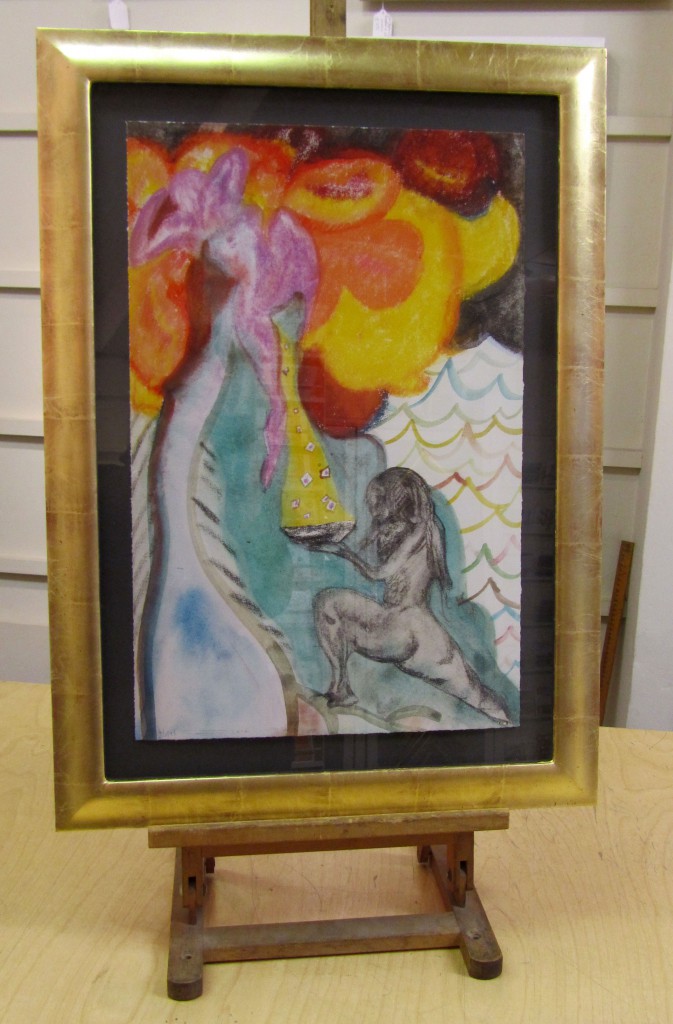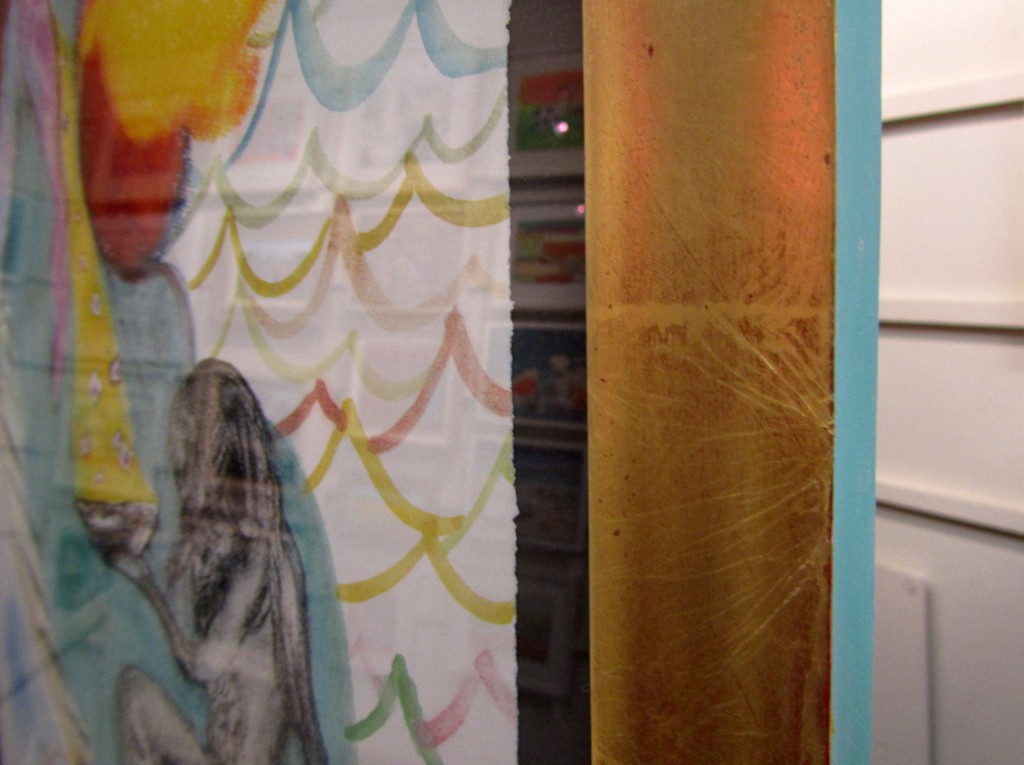 The second frame, for a second customer, was hand laid 22 carat gold leaf on gesso with a turquoise painted outer edge to echo the central waterfall image. More here and here and here.