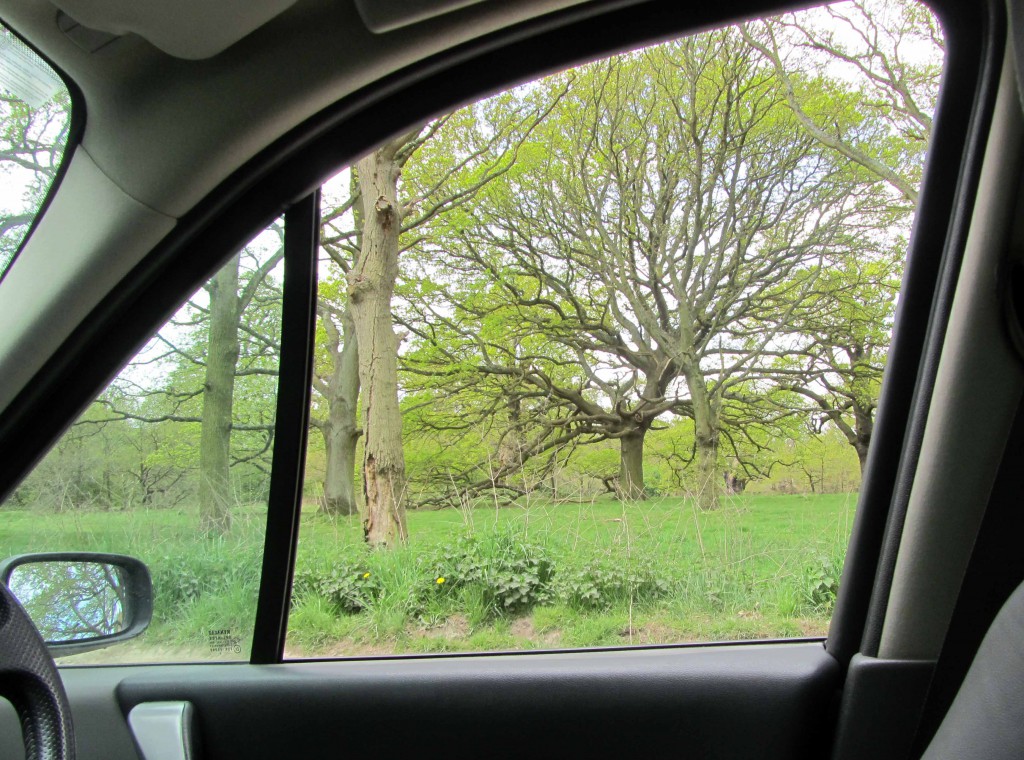 On May Day, a public holiday given over to celebrations of fertility we went looking for maypoles and morris dancers. We went out to Epping Forest and parked by Queen Elizabeth's Hunting Lodge. Straightaway, even before leaving the car, there were grand old characterful trees springing back into life, bursting with new born leaves. Maypoles and morris dancers proved more elusive.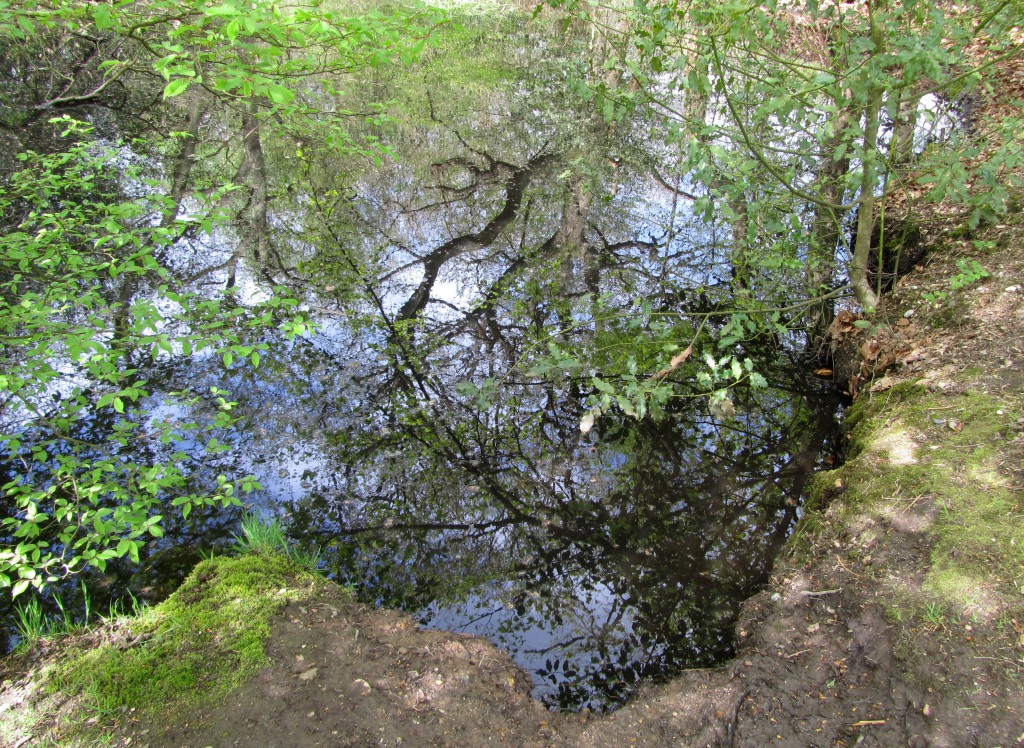 We followed the Green Ride down Magpie Hill and across Chingford Plain by Cuckoo Pits and Bury Wood. Everyone was out enjoying the bank holiday sunshine, walking, running, cycling, riding (horses), flying (model planes), swimming (dogs), picnicking and frolicking all over the place.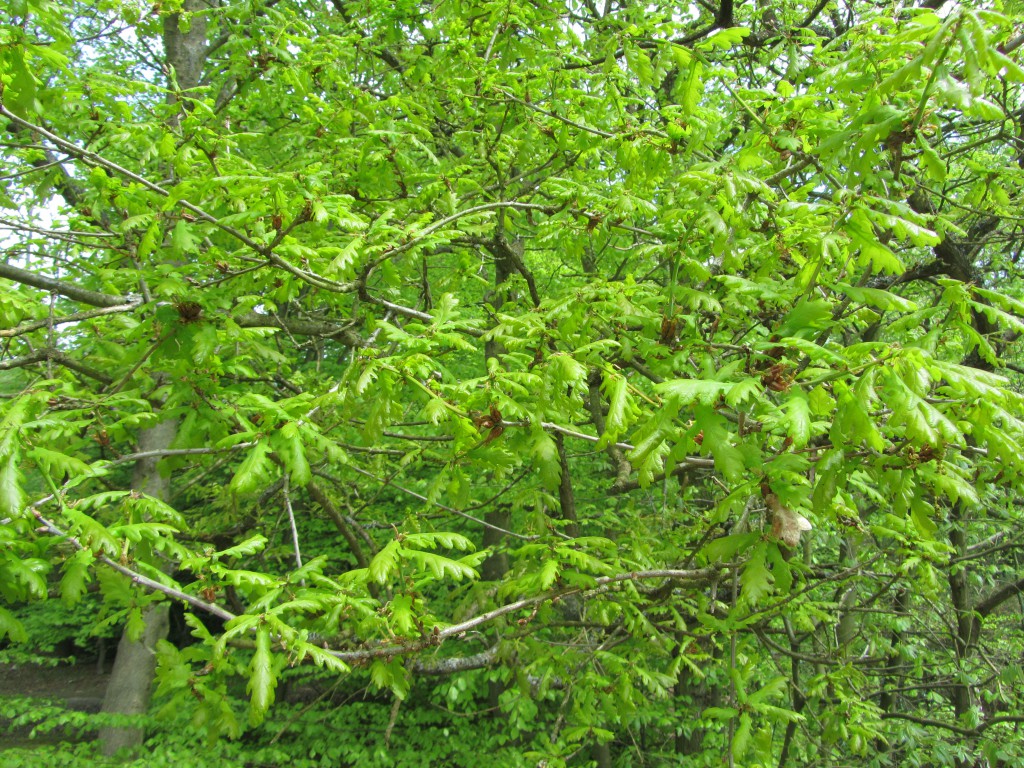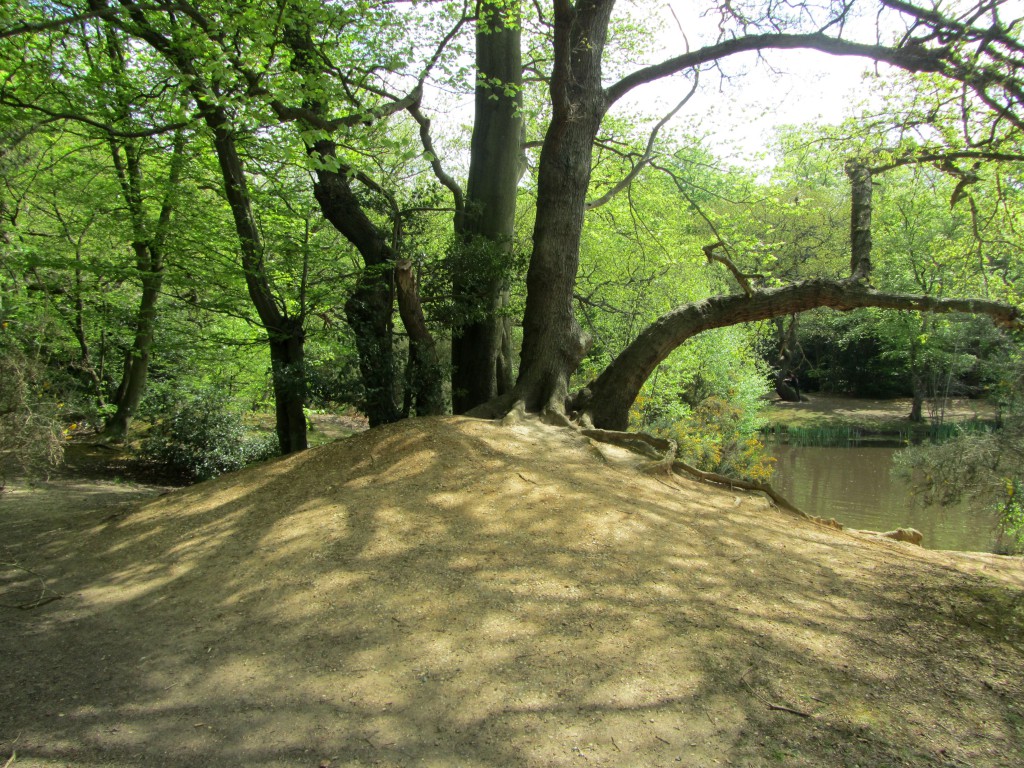 I try not to photograph people unless I have their permission. It seems unkind to steal their image without asking. But up by Strawberry Hill Pond I inadvertently snapped a woman working-out on an exercise tree. Look closely above, right of the big tree, across the water and see tree tai chi.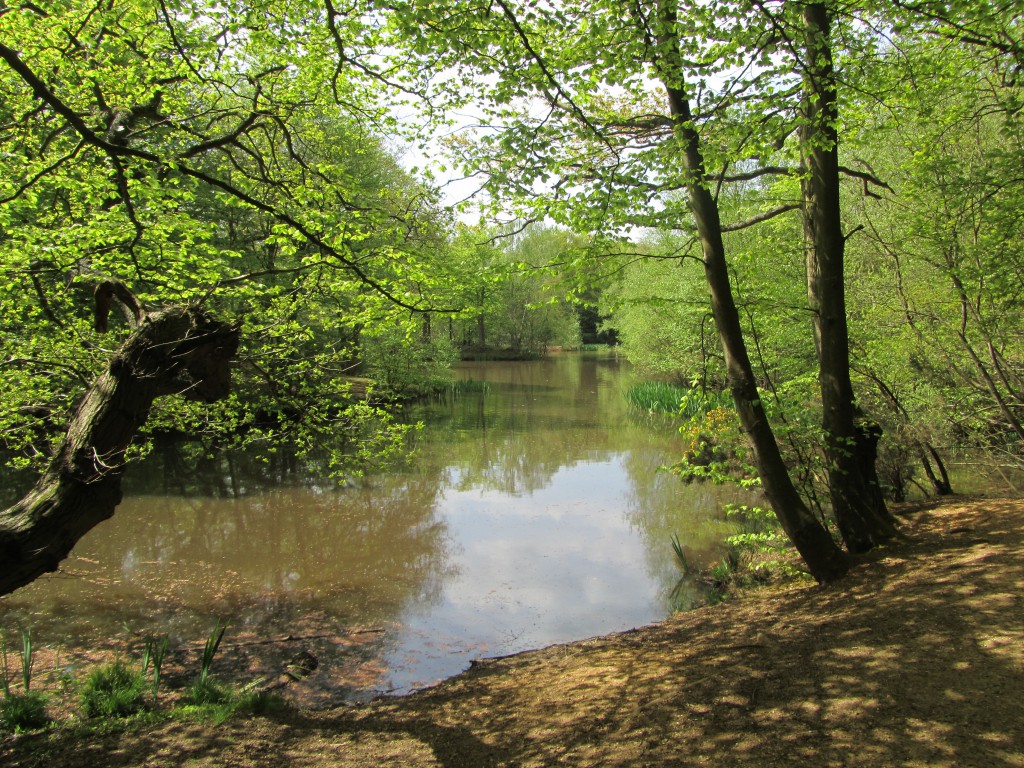 This is such an idyllic, tranquil scene. It seems silent and empty, but there were ducks quacking, dogs swimming, children playing, and the music of their voices, shouts and barks and everywhere birdsong.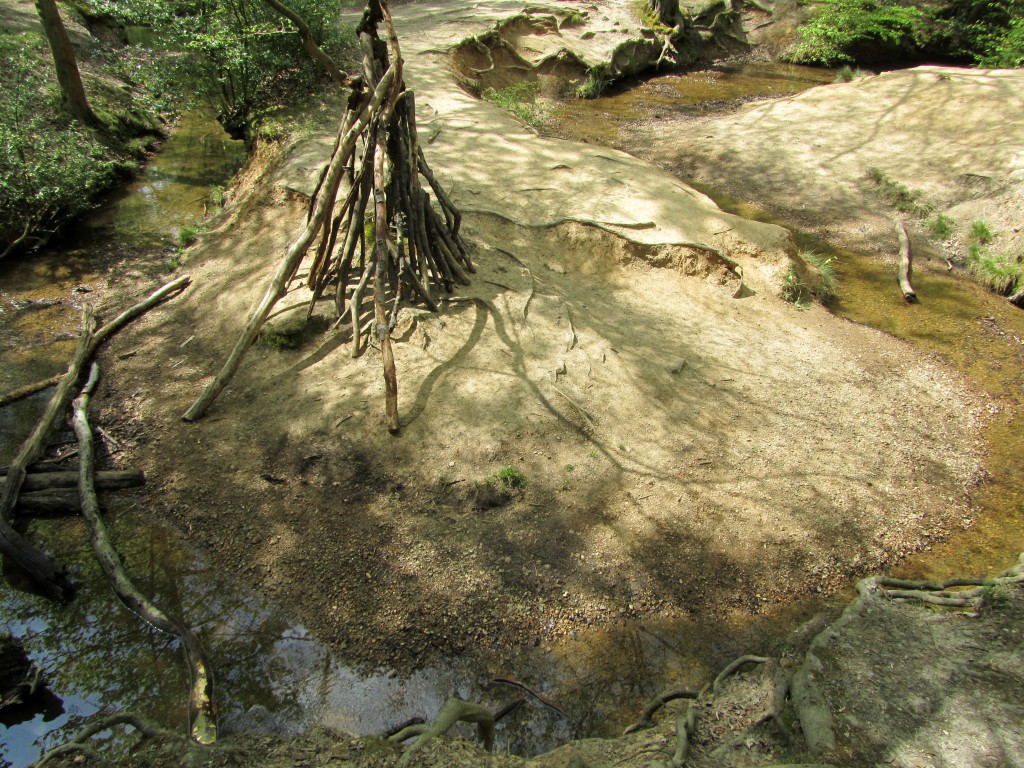 At Loughton Brook there is 'a site of geomorphical interest' and a sign which reads – The valley and meanders of Loughton Brook are a special feature and can be seriously damaged by cycling. It threads its way in great, winding, sinuous loops through the forest to the Roding then into the Thames.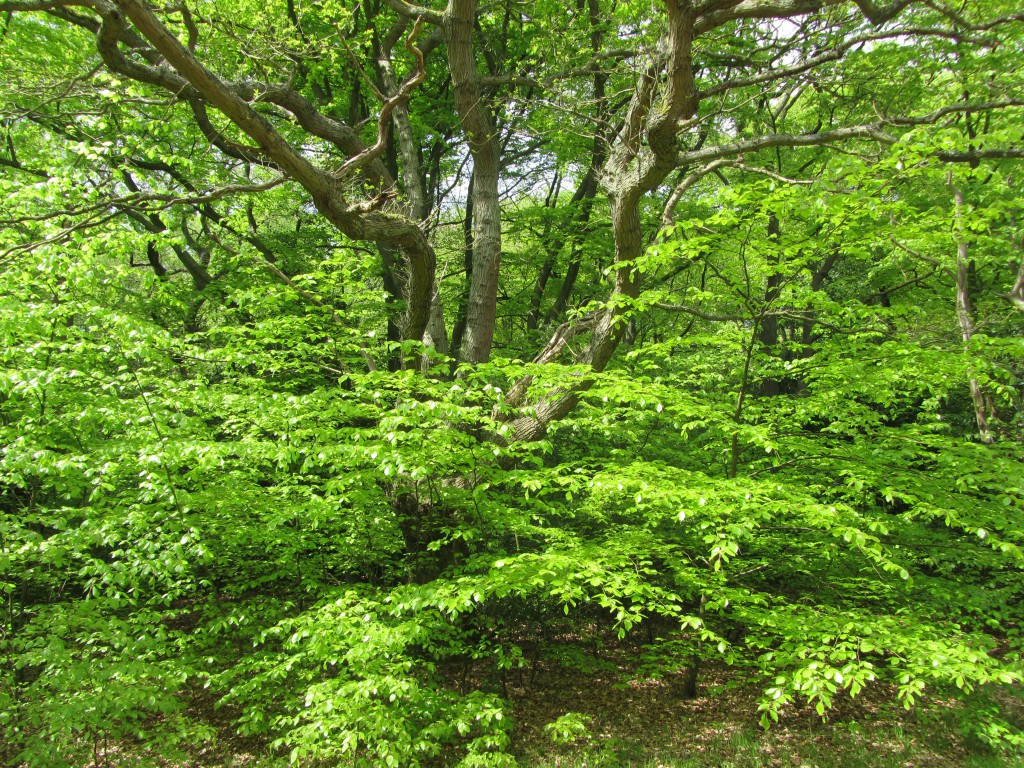 Beneath the trees here, seen from the path, there were lovely, undulating banks and ditches. I should have gone for a closer look. Only later did I realise it was Loughton Camp, an Iron Age hill fort similar to the one at Ambresbury Banks further up the forest.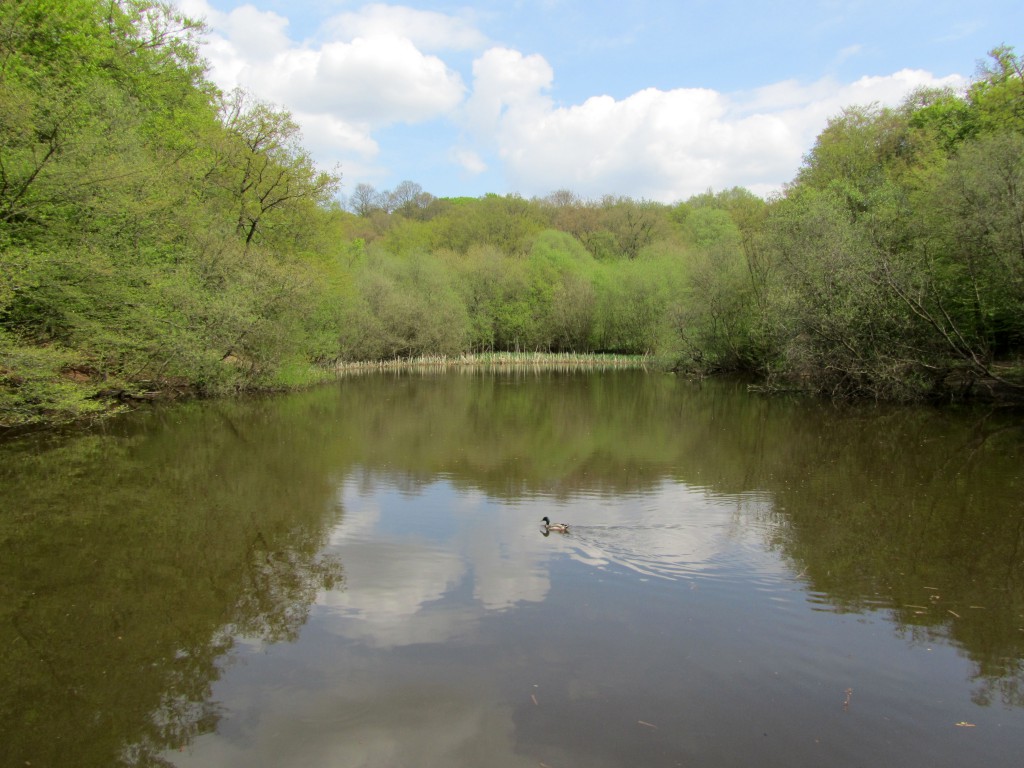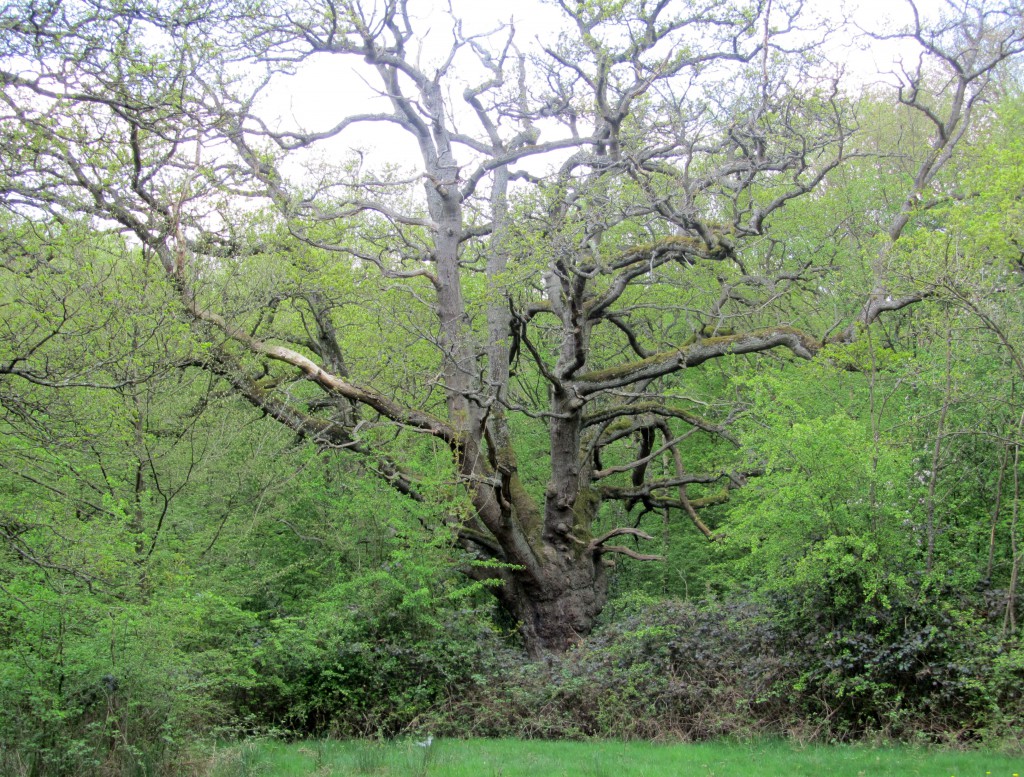 We headed for Baldwins Pond then climbed Baldwins Hill, one of the highest points in the forest with a good view over the tree tops from the Foresters Arms, a friendly pub with good beers and nice menu.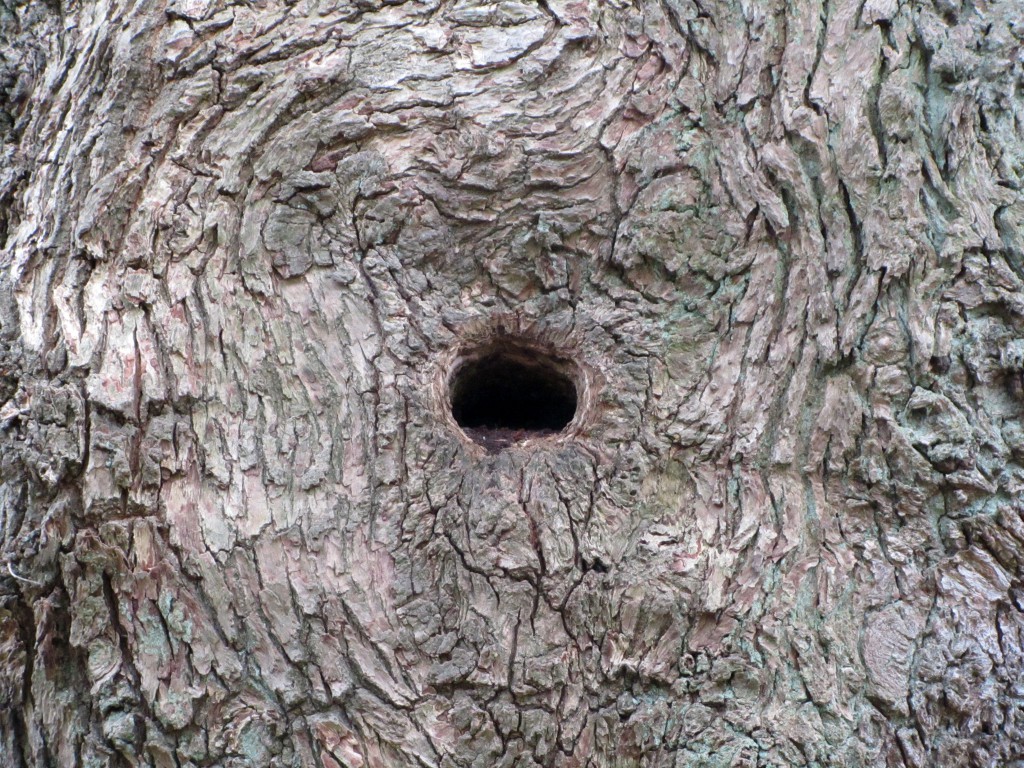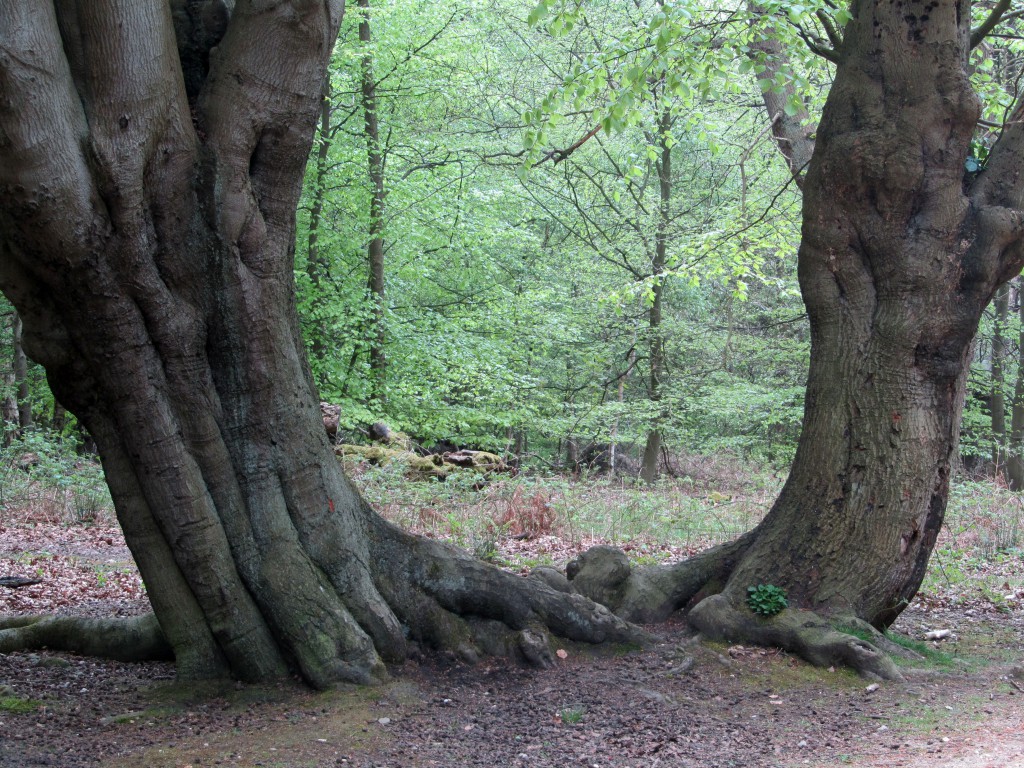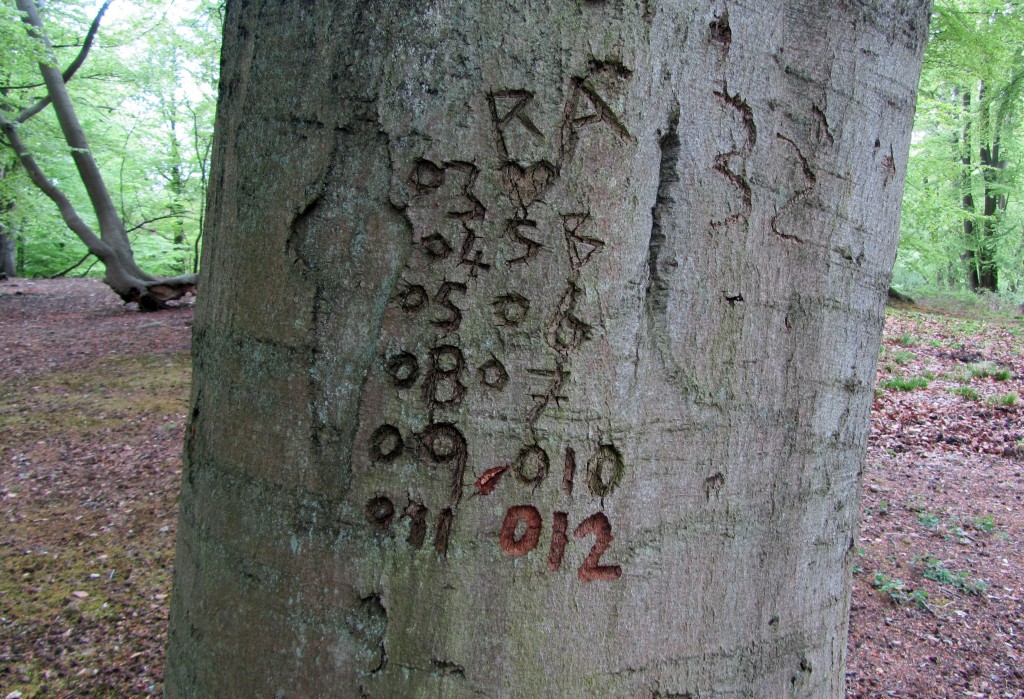 We retraced our steps back to the Green Ride and Sandpit Plain then walked on by Little Monk Wood to Mount Pleasant and Up & Down Ride. At High Beach the tea hut was busy with bank holiday motor-bikers, and the nearest trees busy conveniences!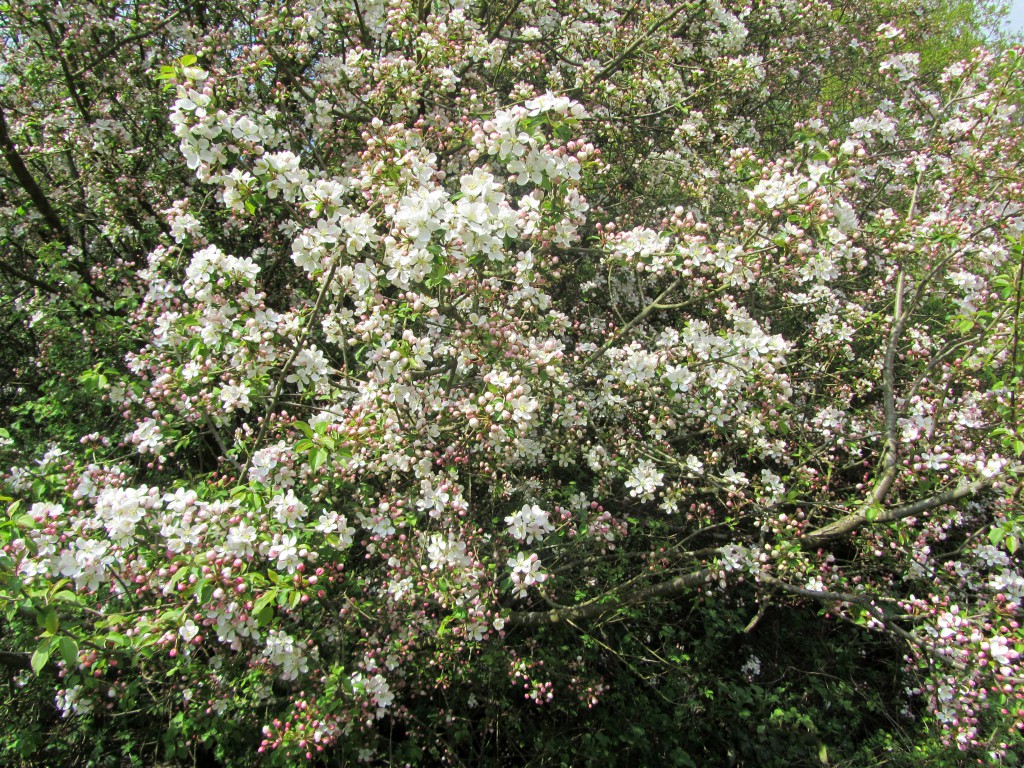 All through the forest were occasional outbursts of crab apple blossom and lots of late blackthorn. As I write this, five days later, there has been a sudden and prolific outburst of new growth, lots of lush leaves. My favourites are fresh horse chestnut, now budding with candles too and the giant sycamore at the bottom of our garden is heavy with flowering tails. There's also rowan, lilac, and cherry blossom, everywhere reminders of Samuel Palmer, though recent high winds have blown some away early.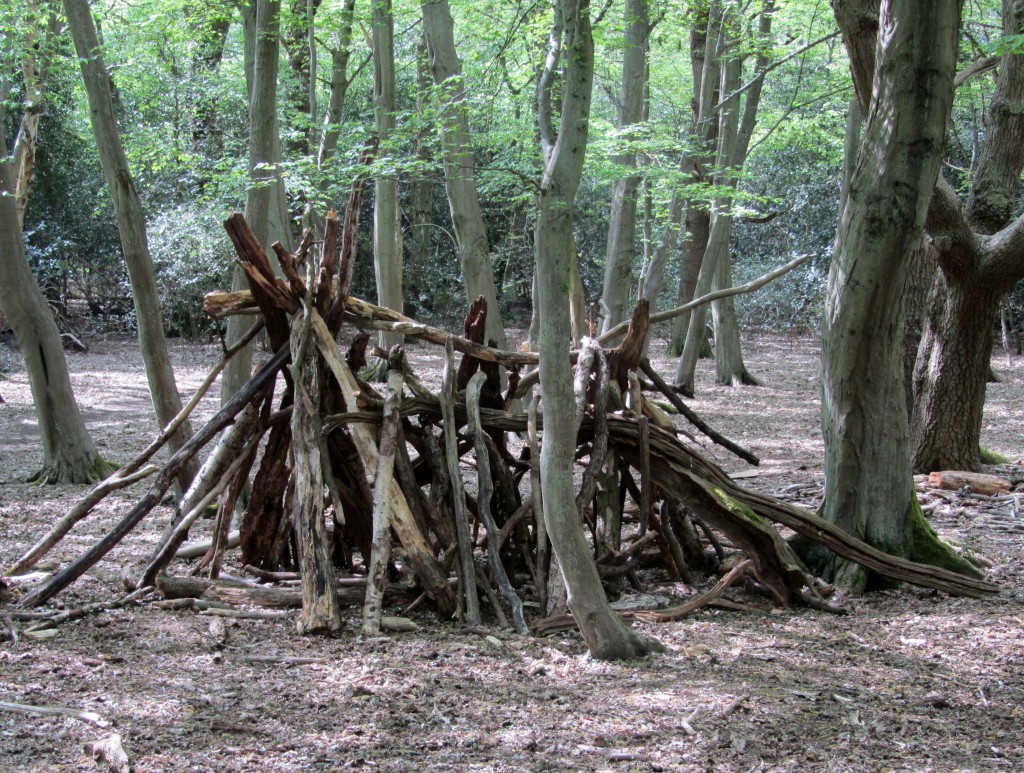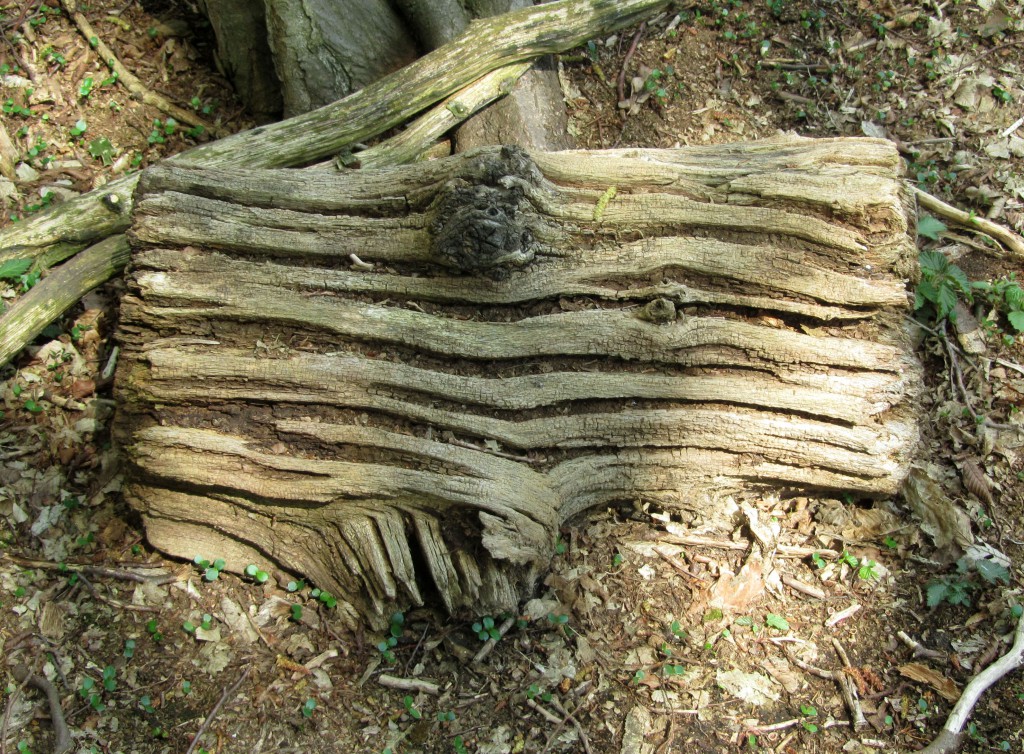 We came back by Hill Wood and Almshouse Plain, pleased to find that Butlers Retreat was open again. It had been another Epping Forest tea hut but fell on hard times and last time we were here it seemed abandoned. Now it's reborn and the perfect place to end a walk with ice cream and ginger beer. As for a maypole dance maybe we should've just popped down to the Brunswick Centre. Or maybe not.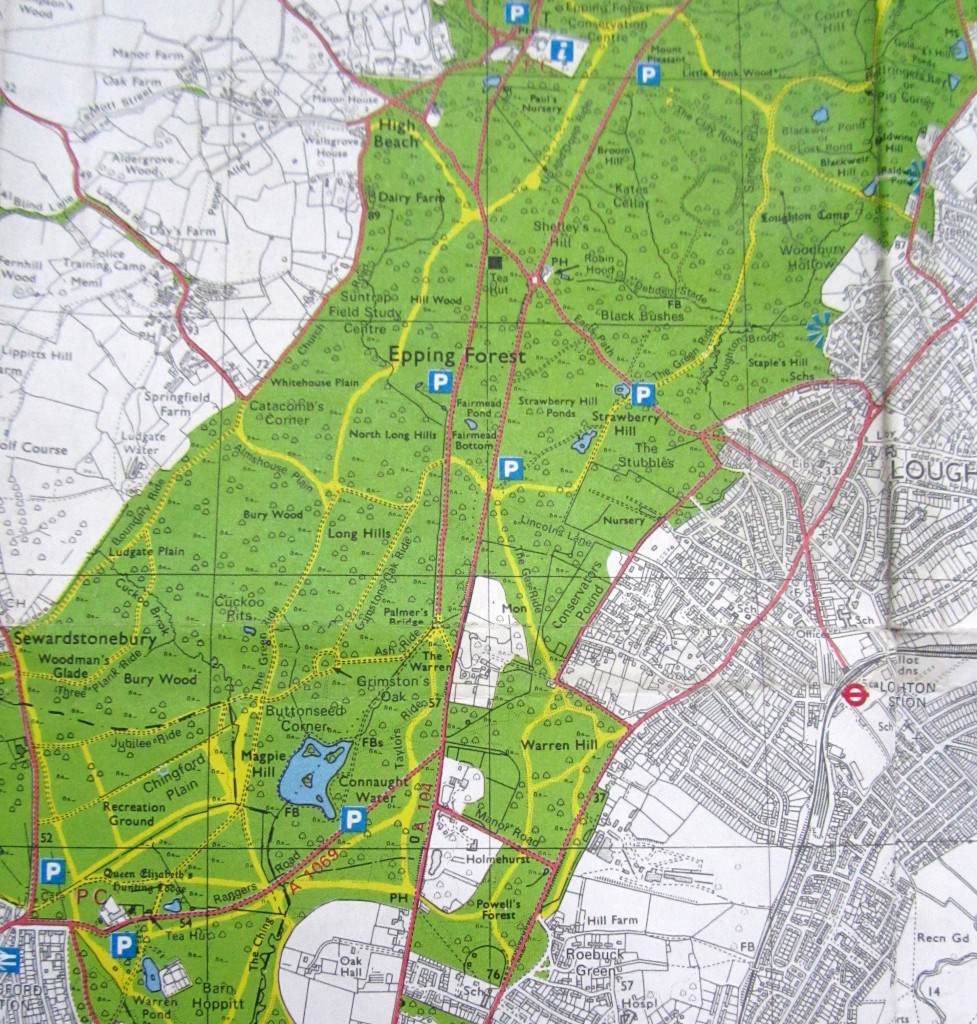 For an earlier visit to the forest in wintertime see Epping Snow.