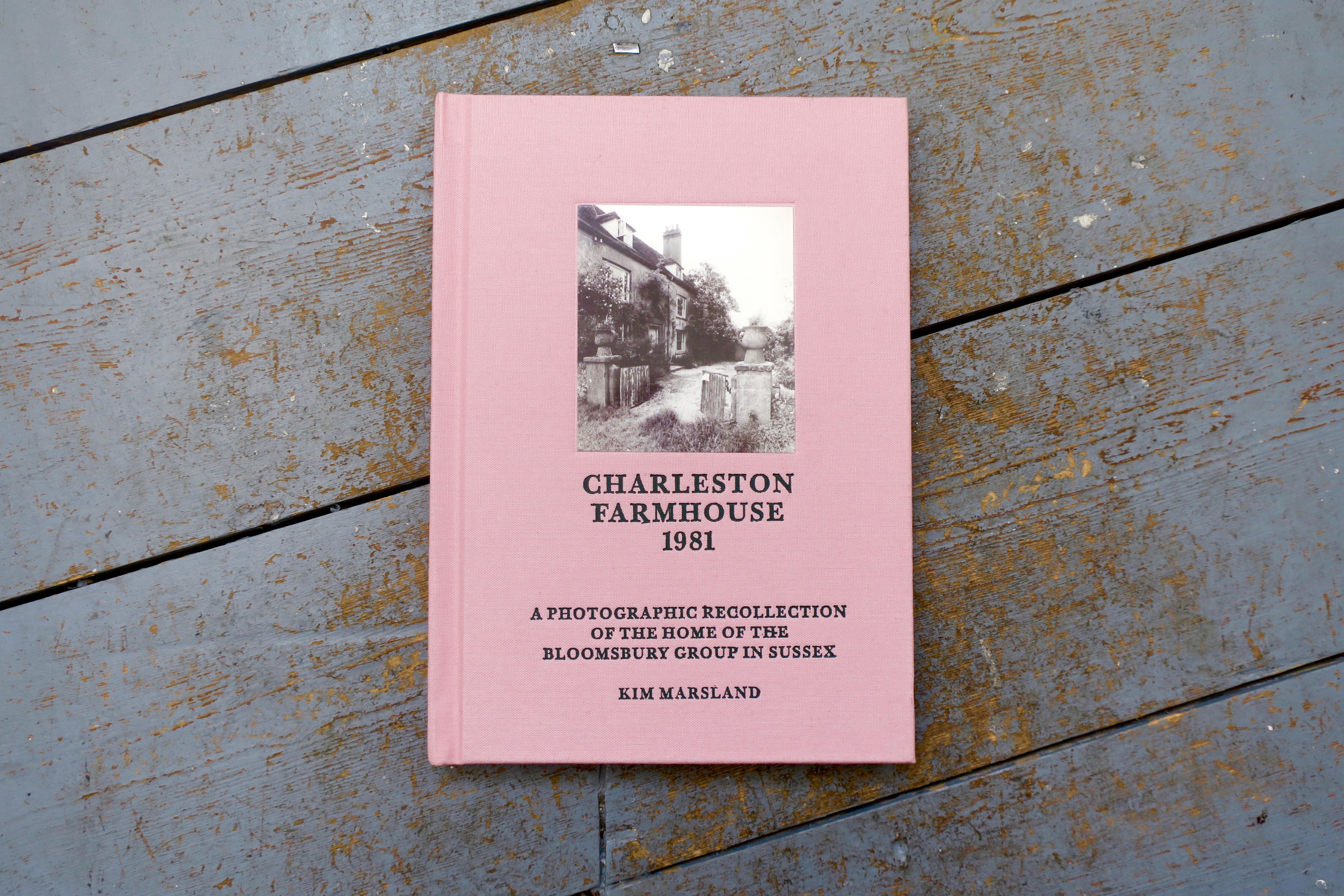 This is a beautiful little book of photographs taken by Kim Marsland at Charleston Farmhouse in 1981. The Bloomsbury Group had left and the Charleston Trust were yet to take over; it was a house in flux, a time capsule captured in these evocative pictures. Kim Marsland was then a student at Maidstone College of Art, which was where I'd studied until six years earlier. I'd painted the front door of our little house in red and green chevrons and furnished it with cheap second-hand furniture decorated with painted designs, and covered the walls with hand-printed wallpaper. But I'd not heard of Charleston. I think few of us had in those days. Kim Marsland's photographs recall an intimate time before Charleston's domestic decorations became an internationally recognised style.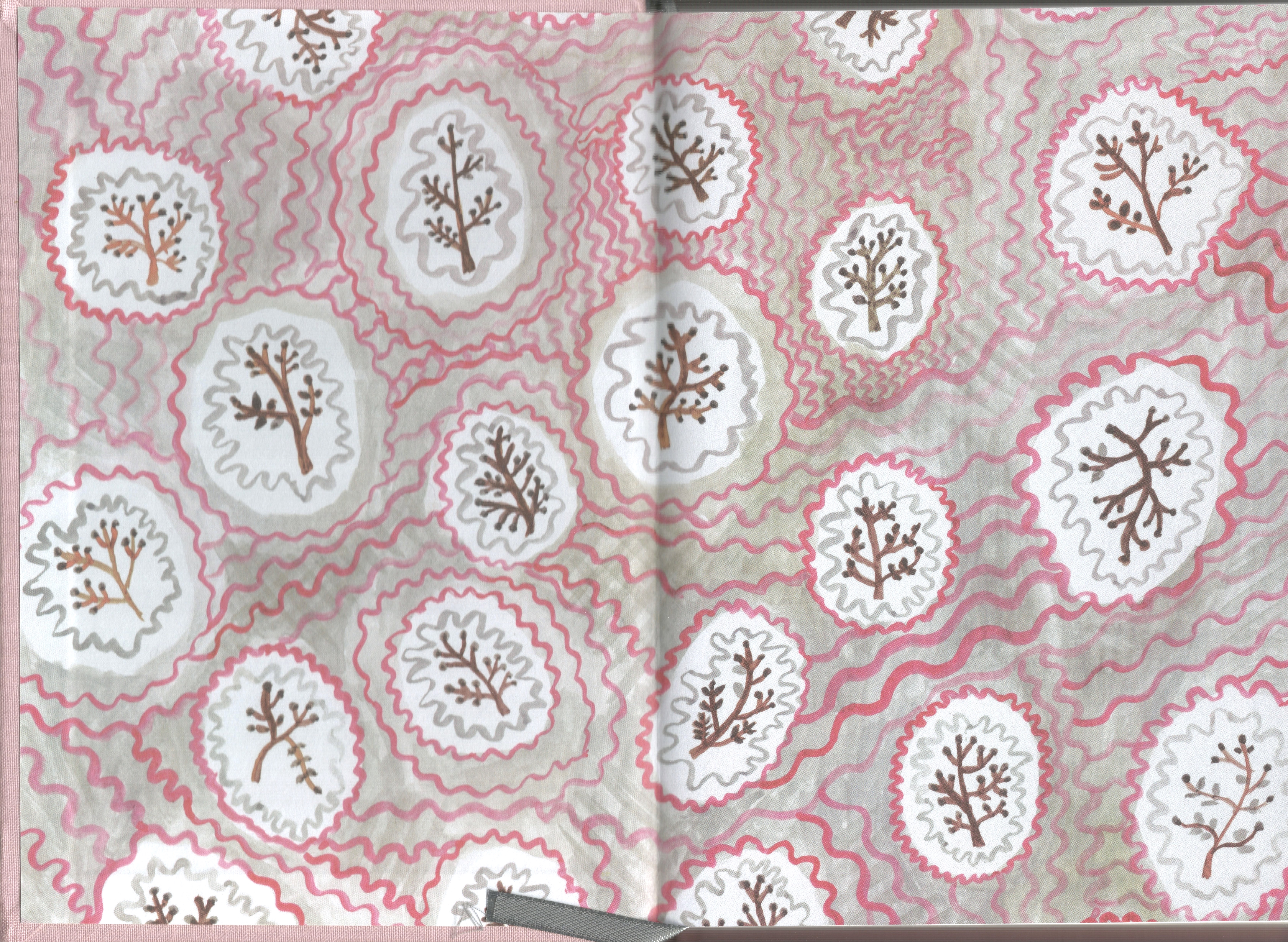 This book seemed like the perfect gift for friends who had planned a walking tour in Sussex with the intention of visiting Charleston Farmhouse, but unfortunately had to postpone their trip. This was a nice taster for next time. But when I opened the book I quickly realised I didn't want to part with it without some kind of memento. So here are a few scans as a keepsake.
Click on the images to enlarge and read the captions…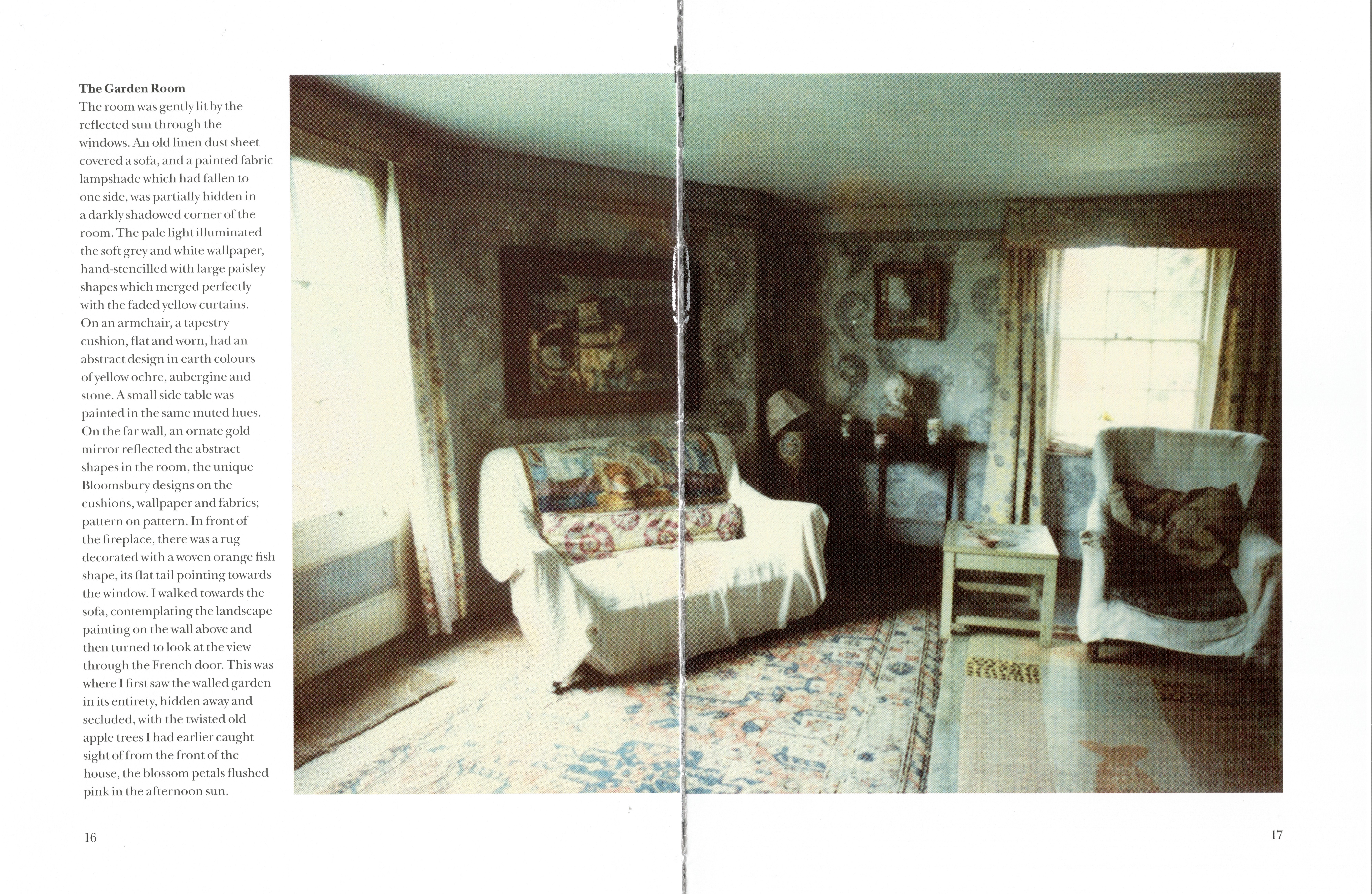 The Garden Room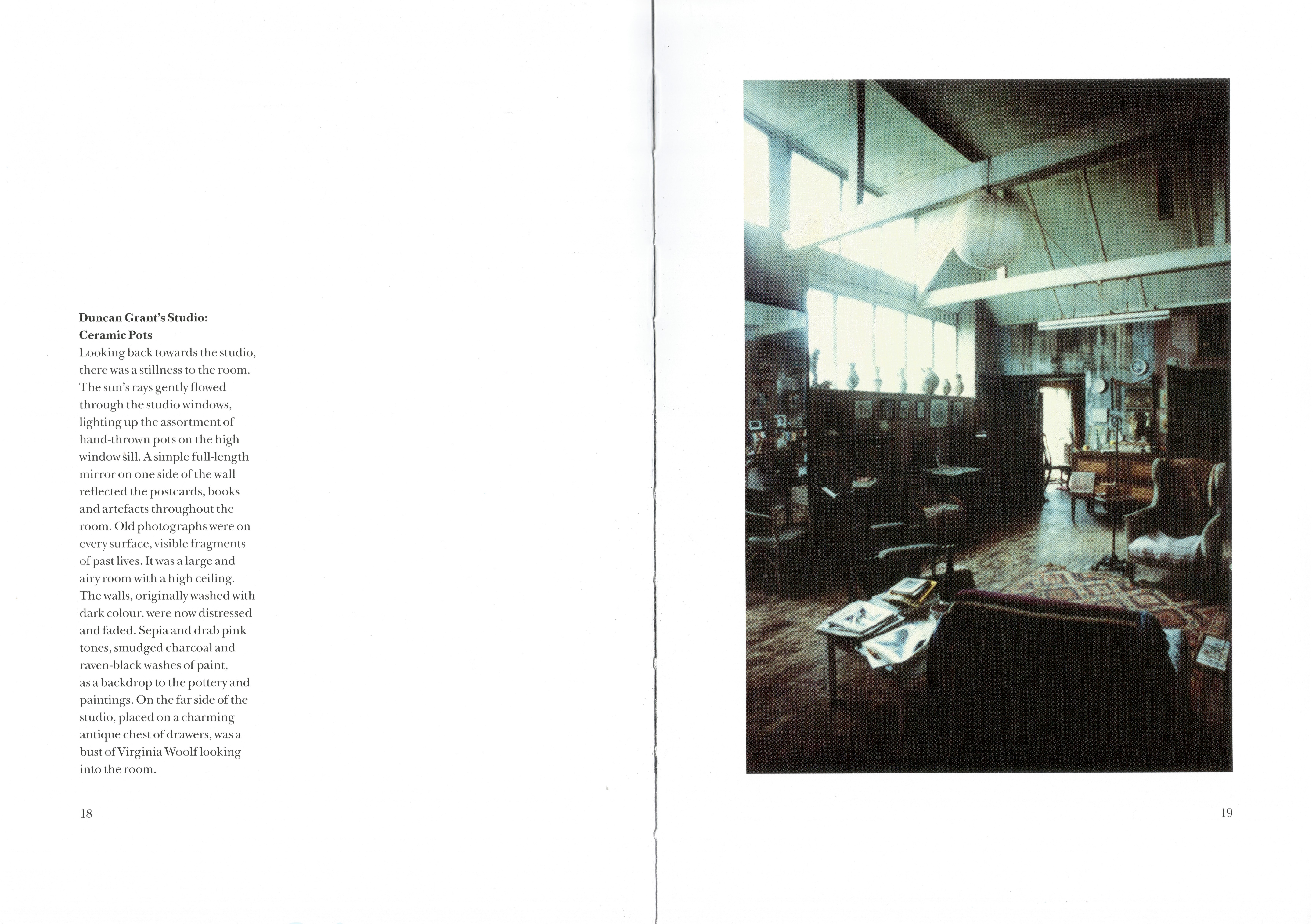 Duncan Grant's Studio: Ceramic Pots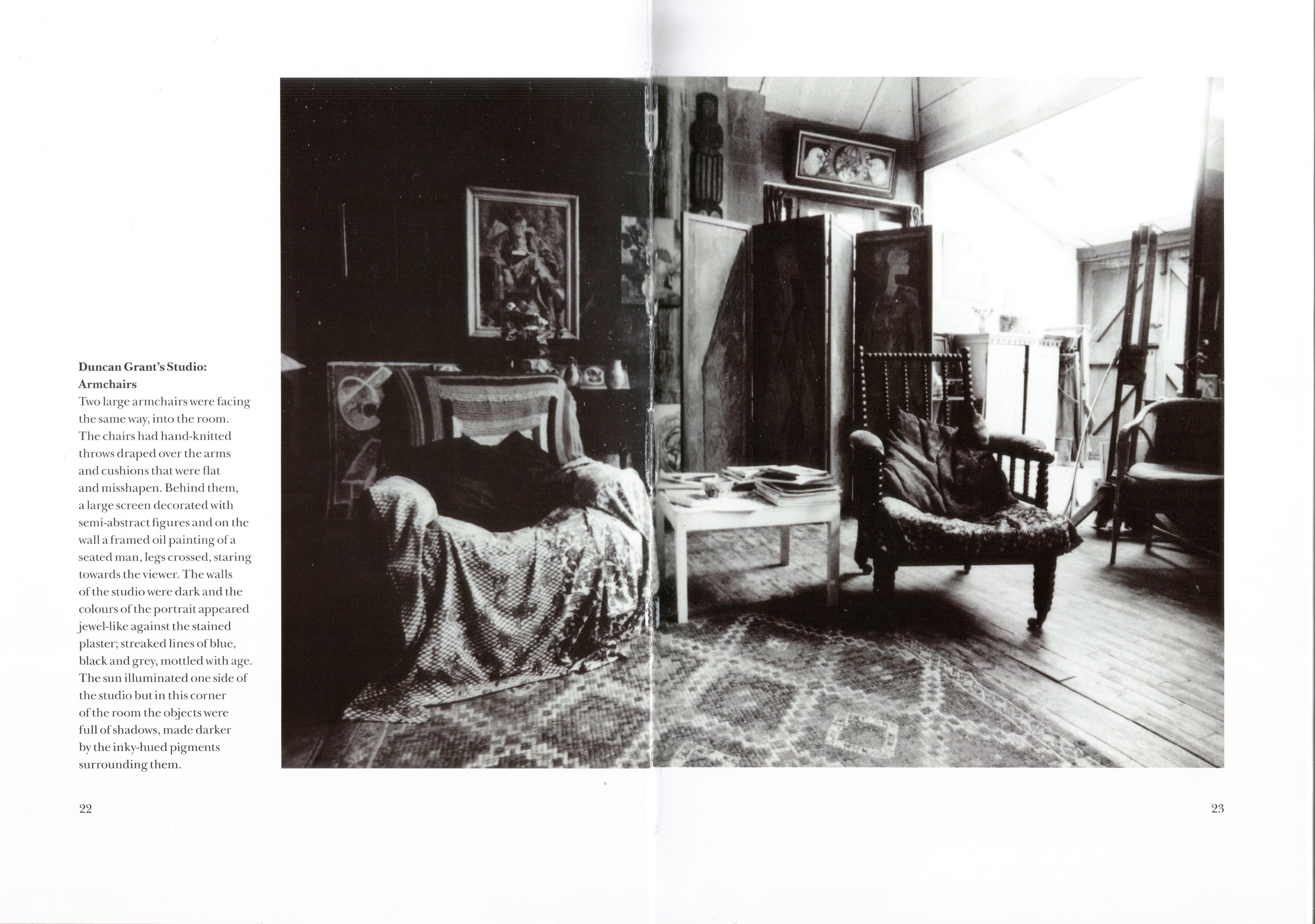 Duncan Grant's Studio: Armchairs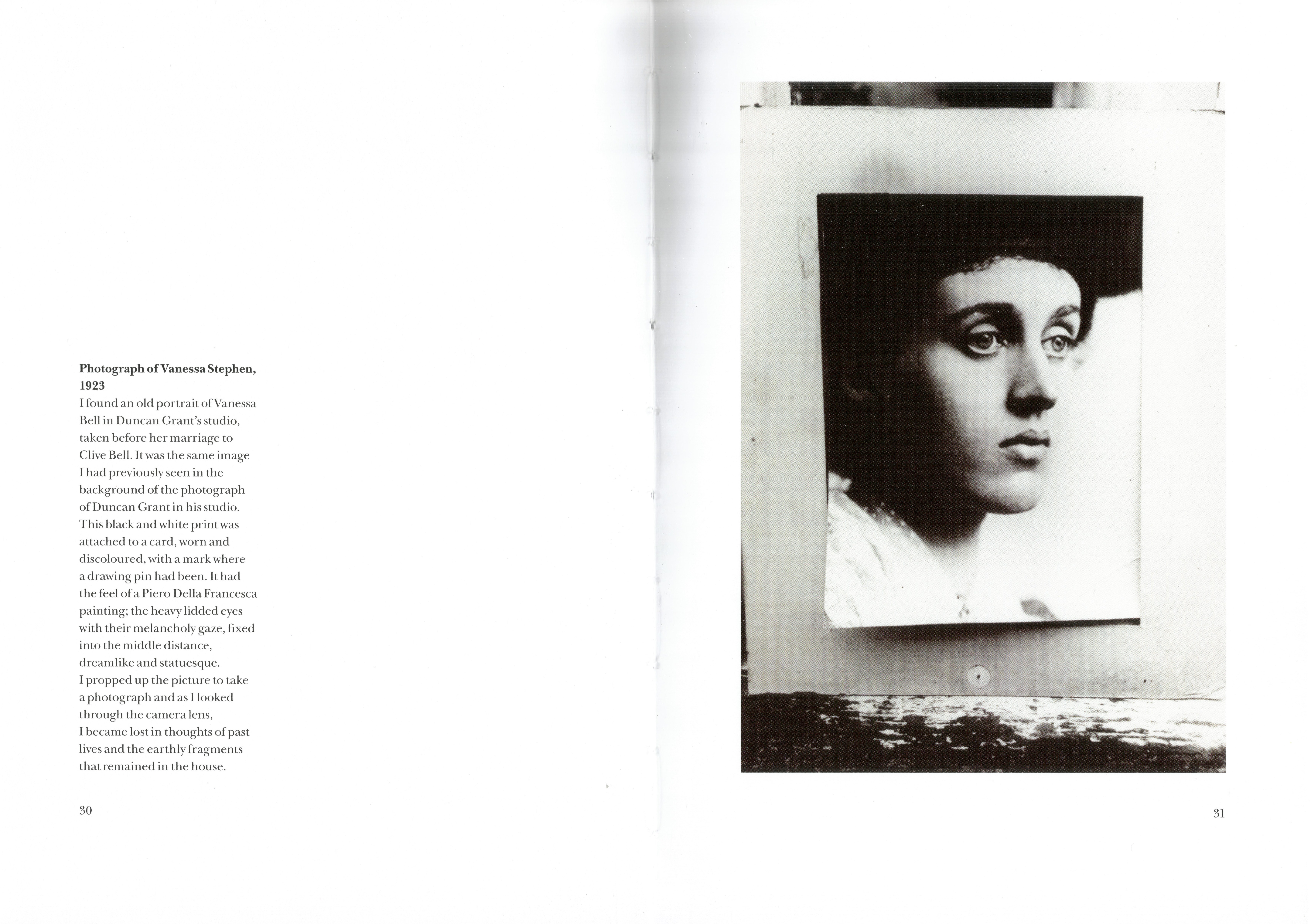 Photograph of Vanessa Stephen, 1923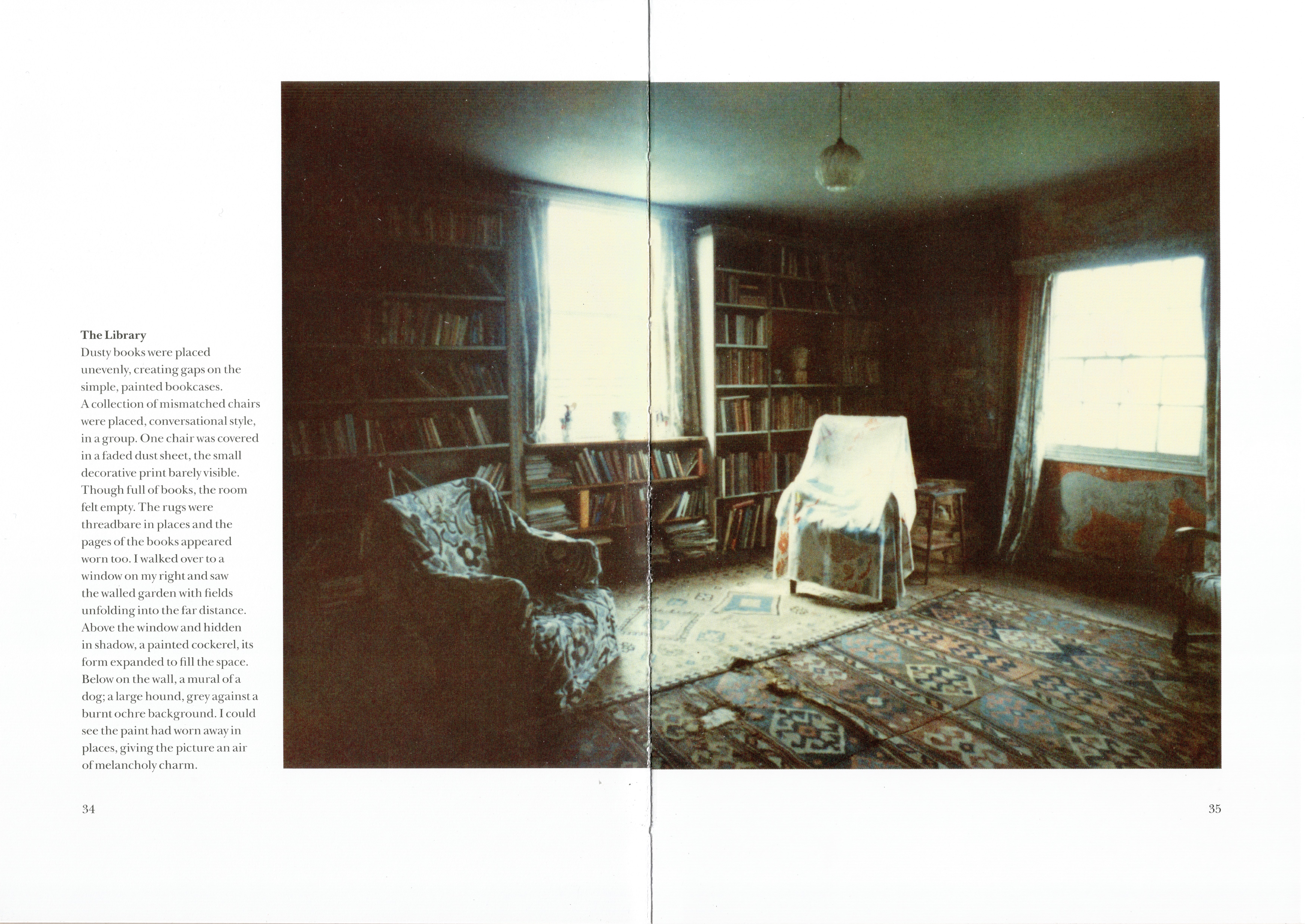 The Library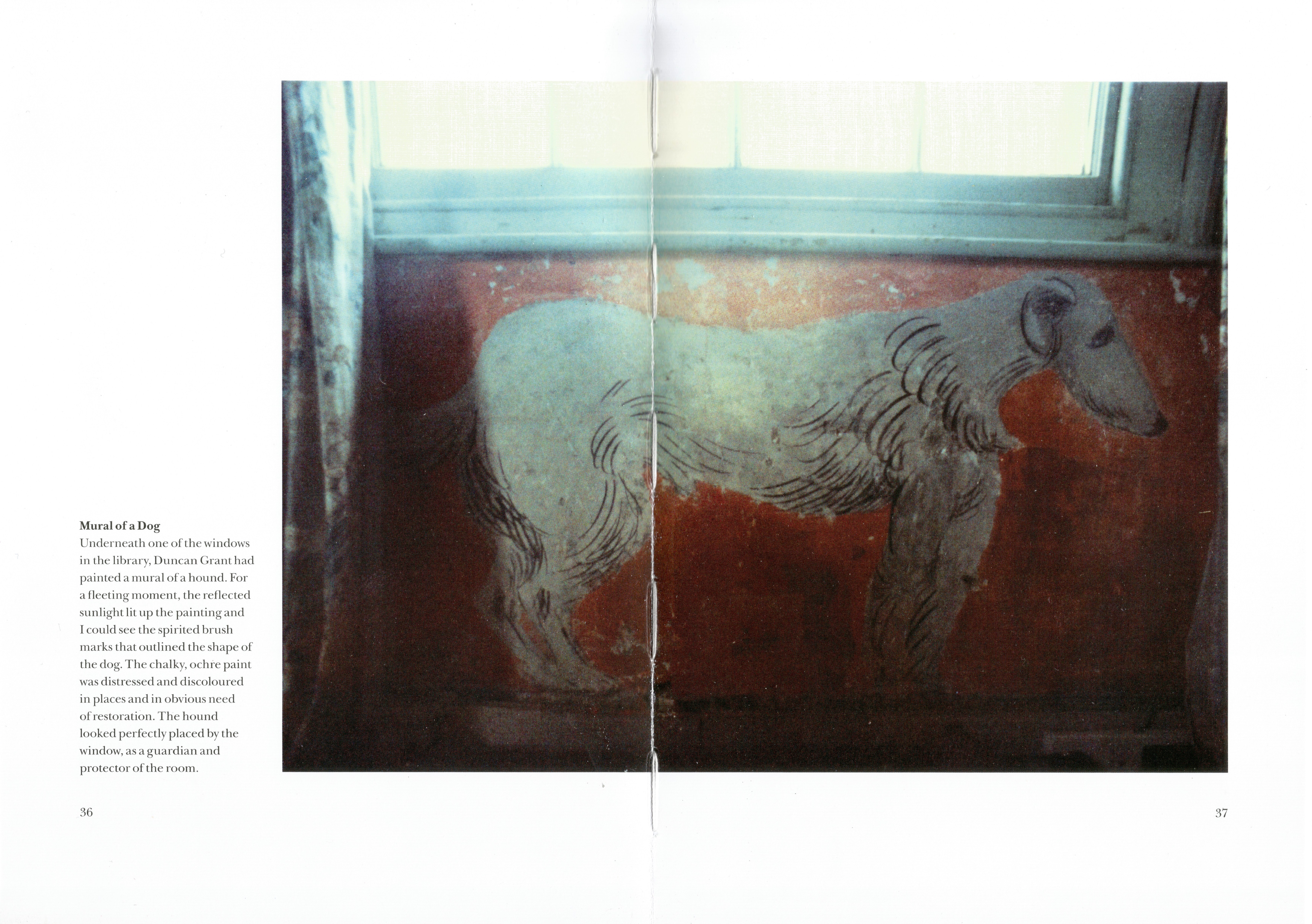 Mural of a Dog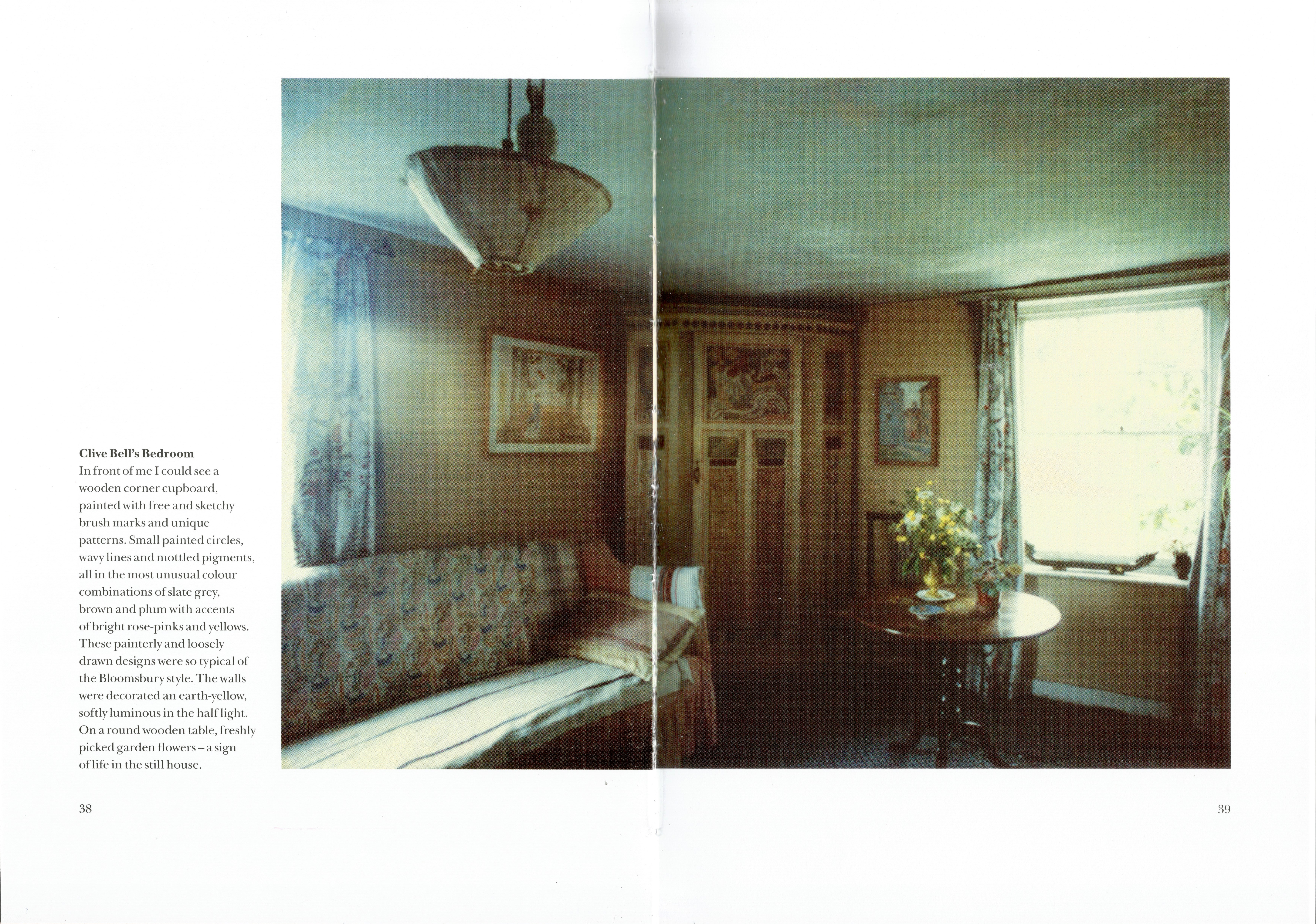 Clive Bell's Bedroom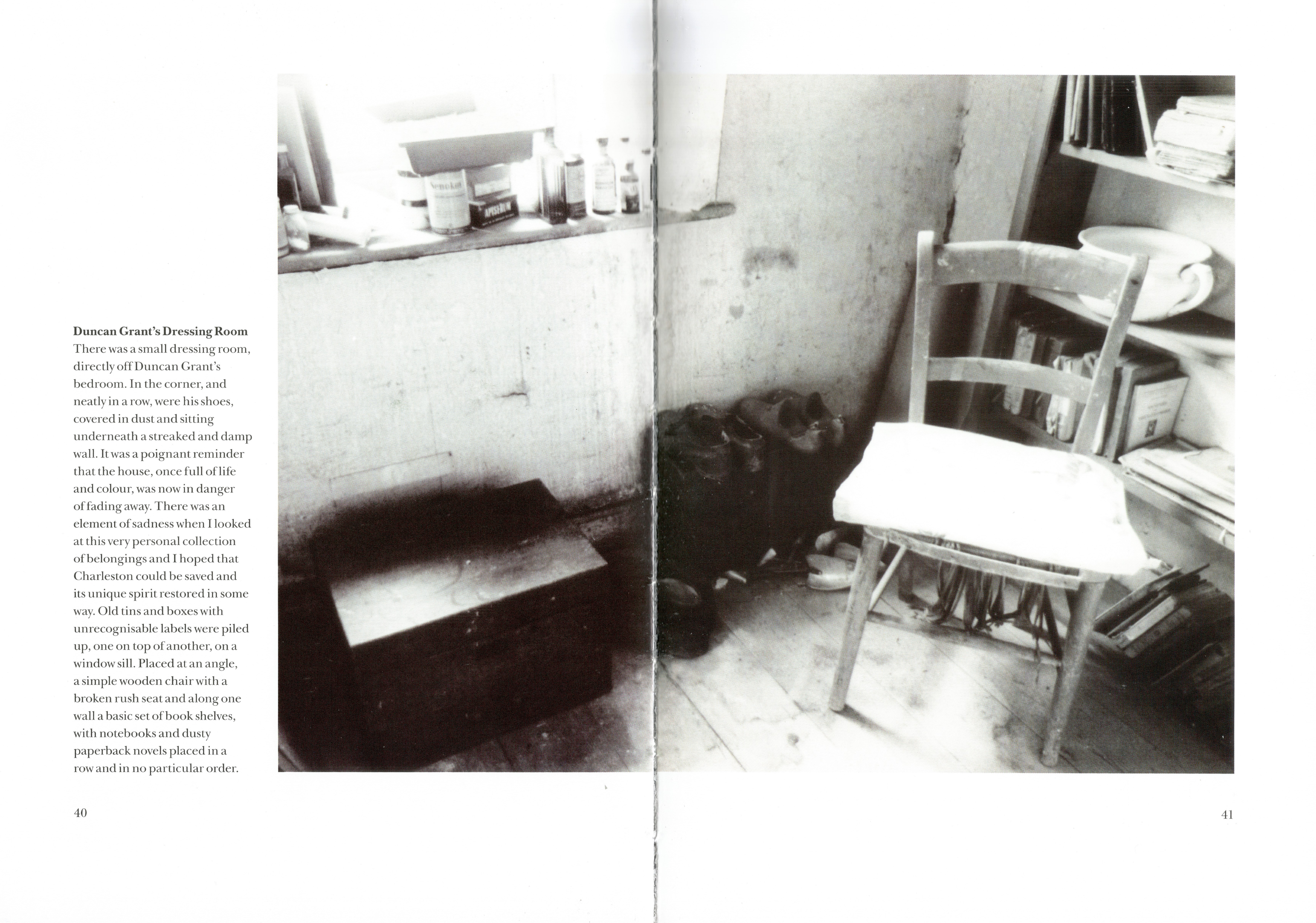 Duncan Grant's Dressing Room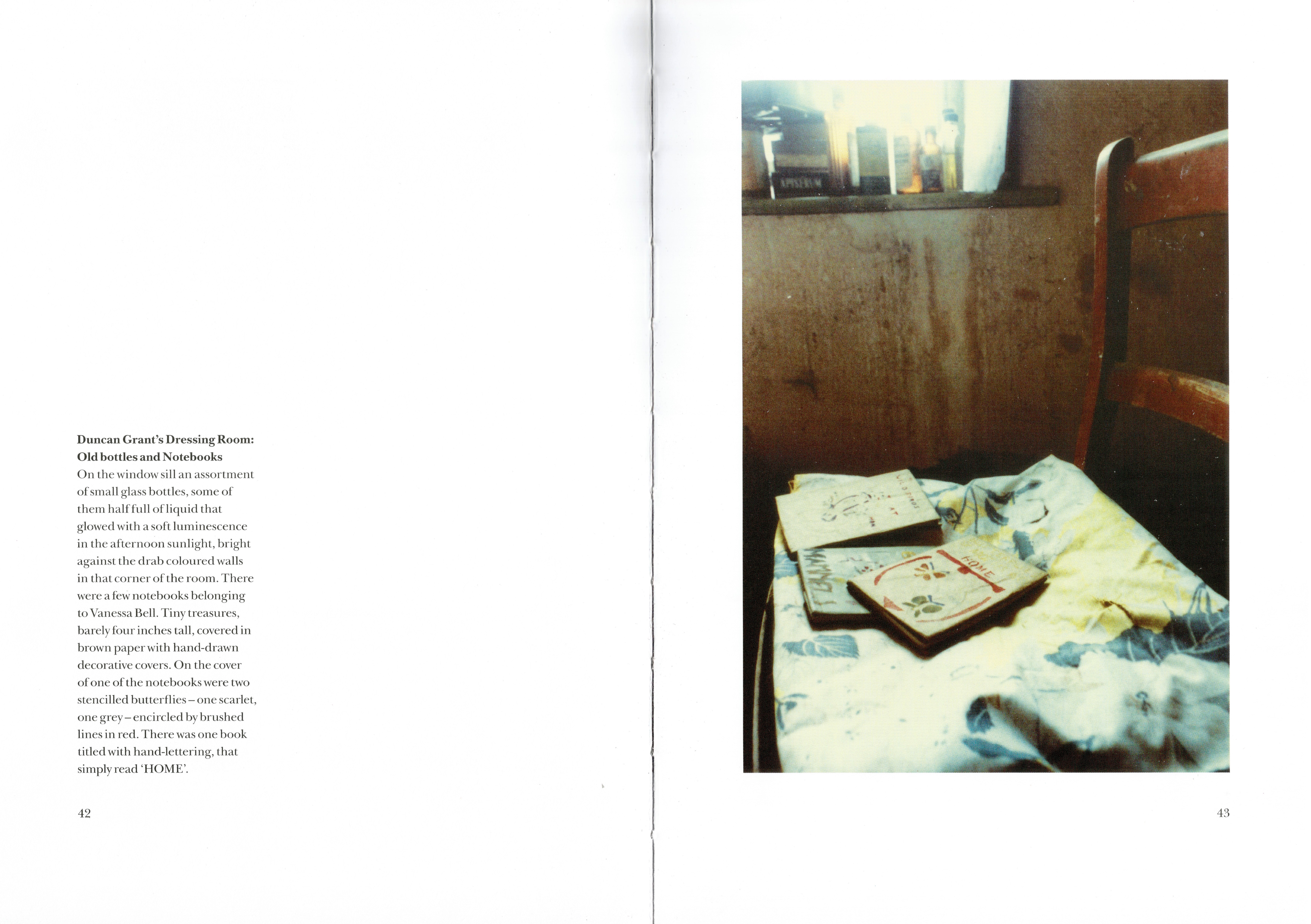 Duncan Grant's Dressing Room: Old bottles and Notebooks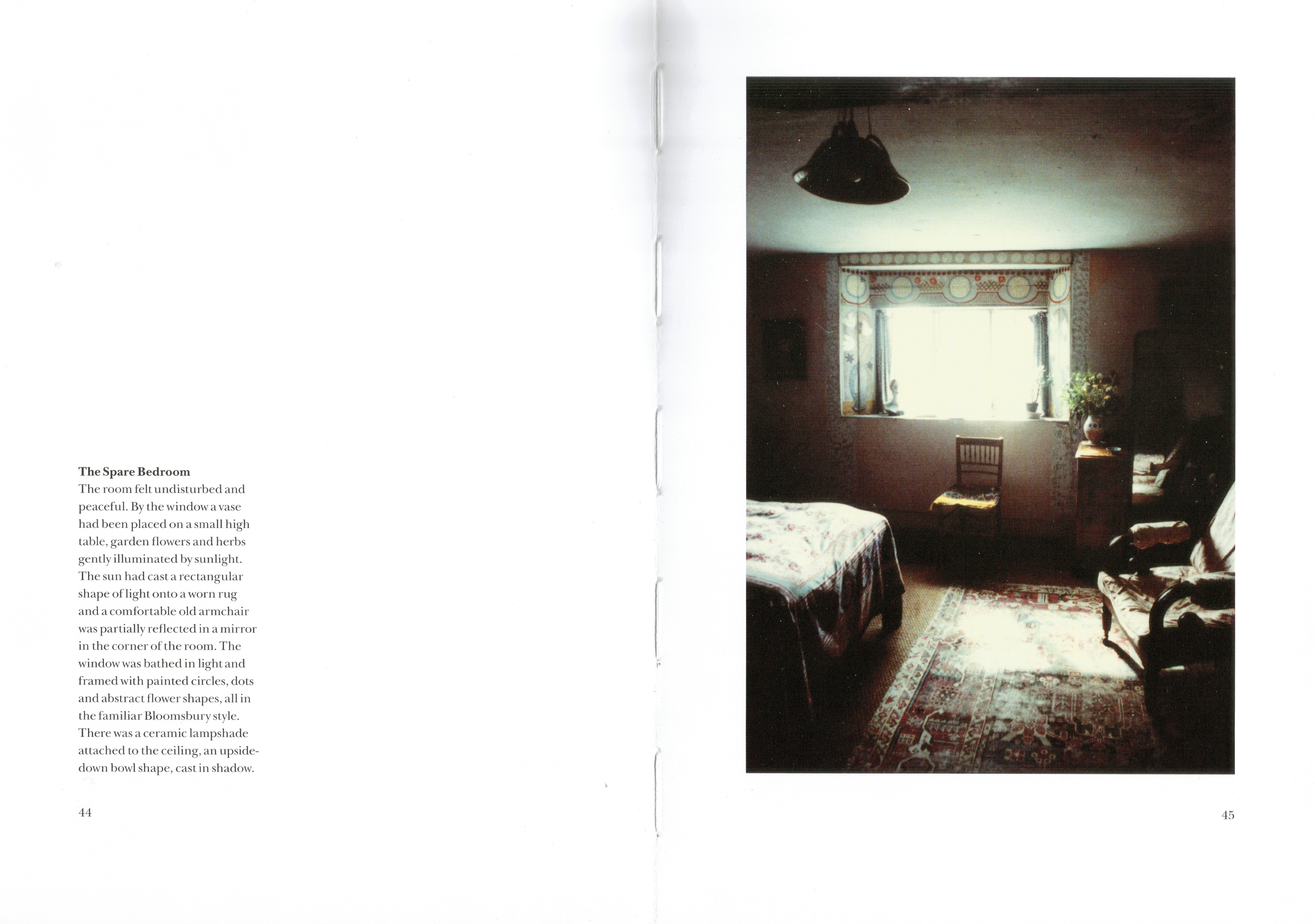 The Spare Room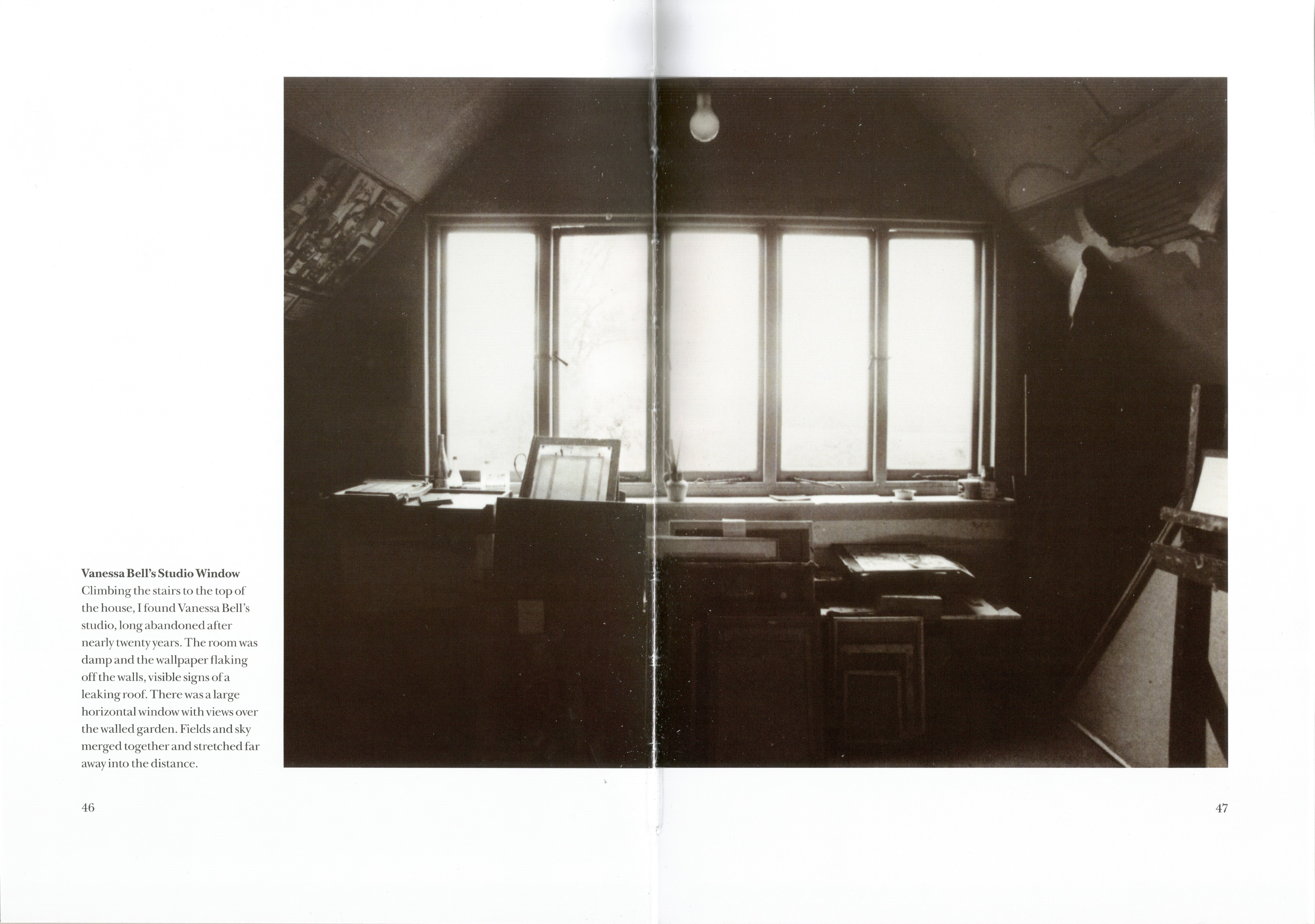 Vanessa Bell's Studio Window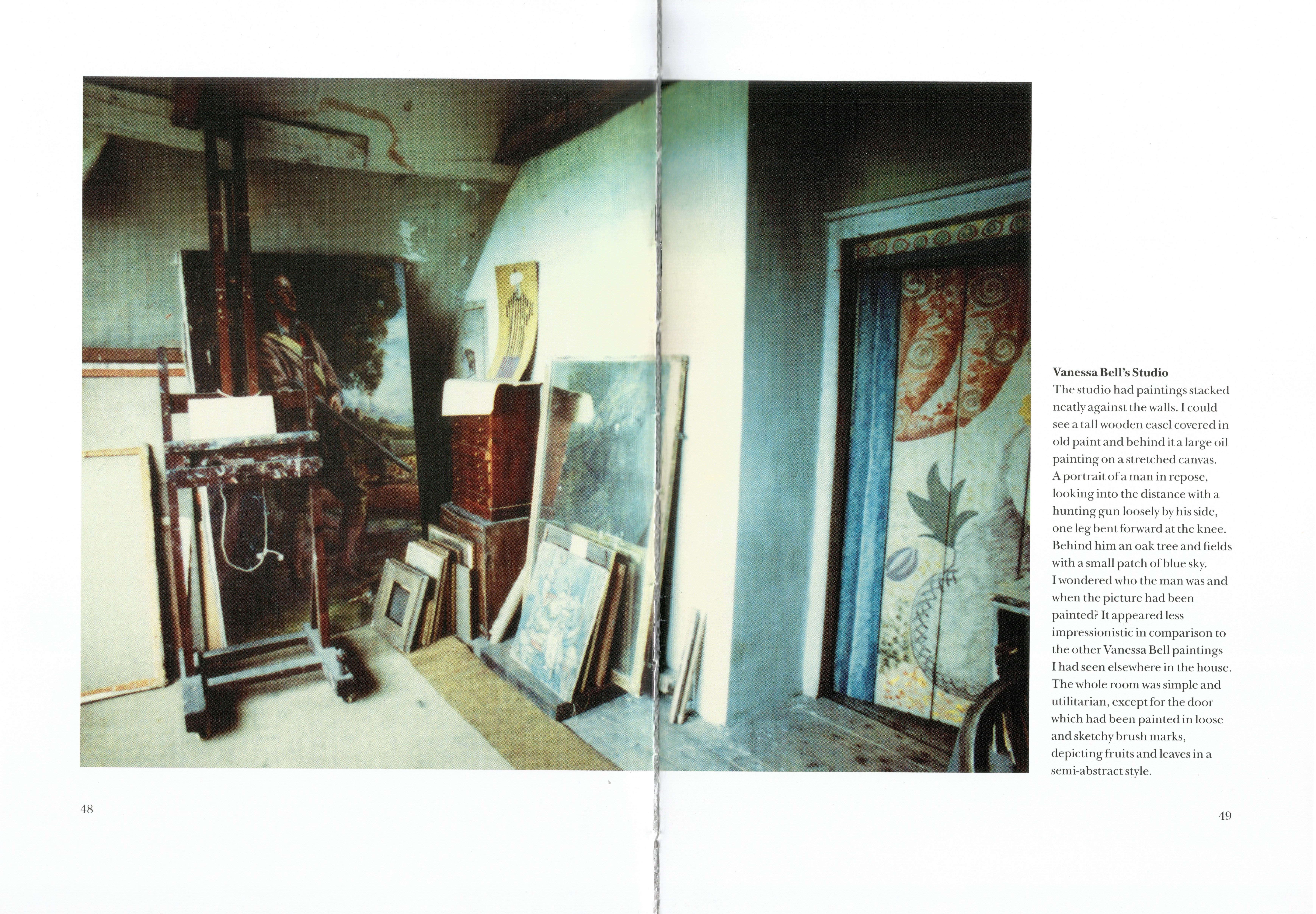 Vanessa Bell's Studio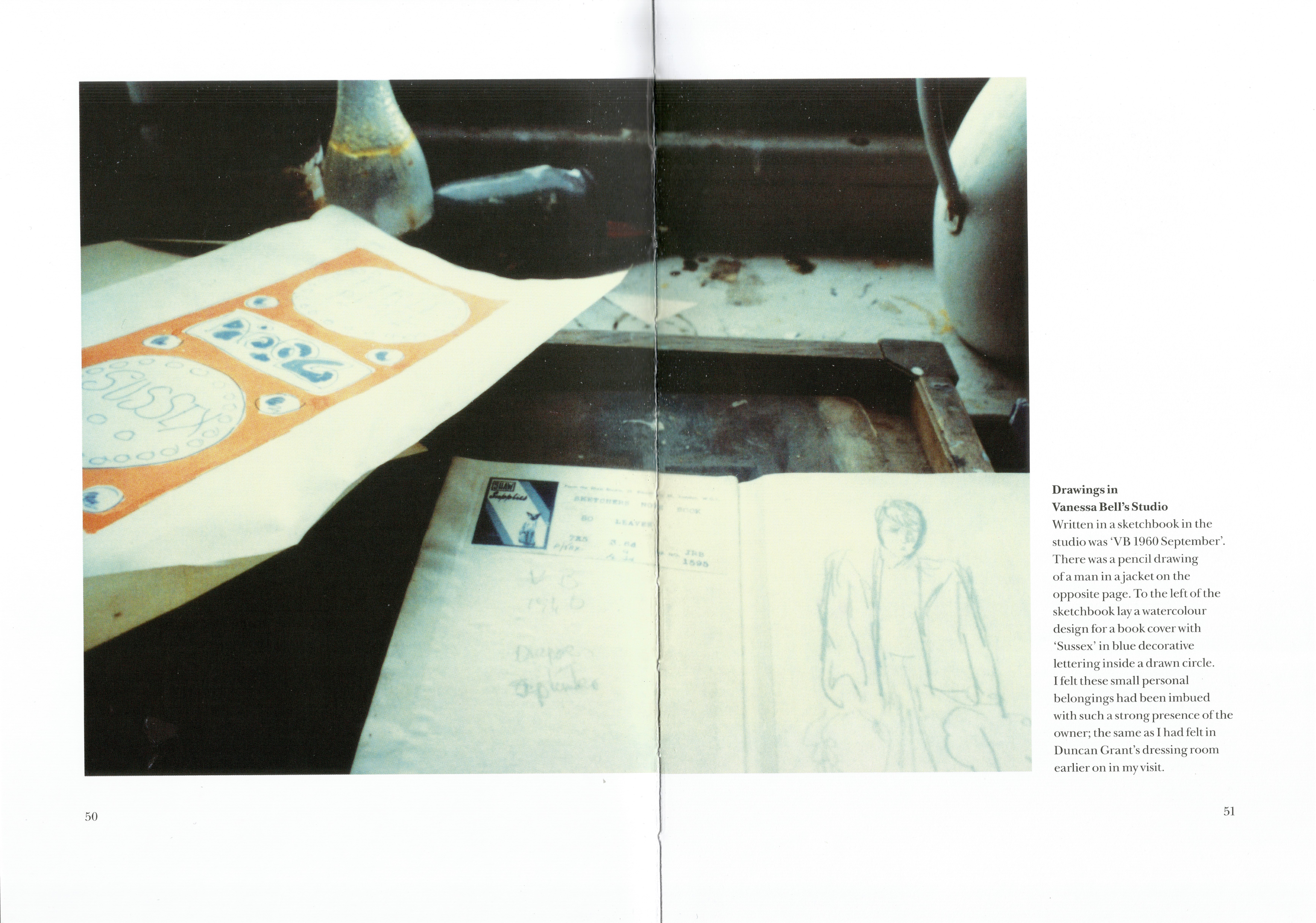 Drawings in Vanessa Bell's Studio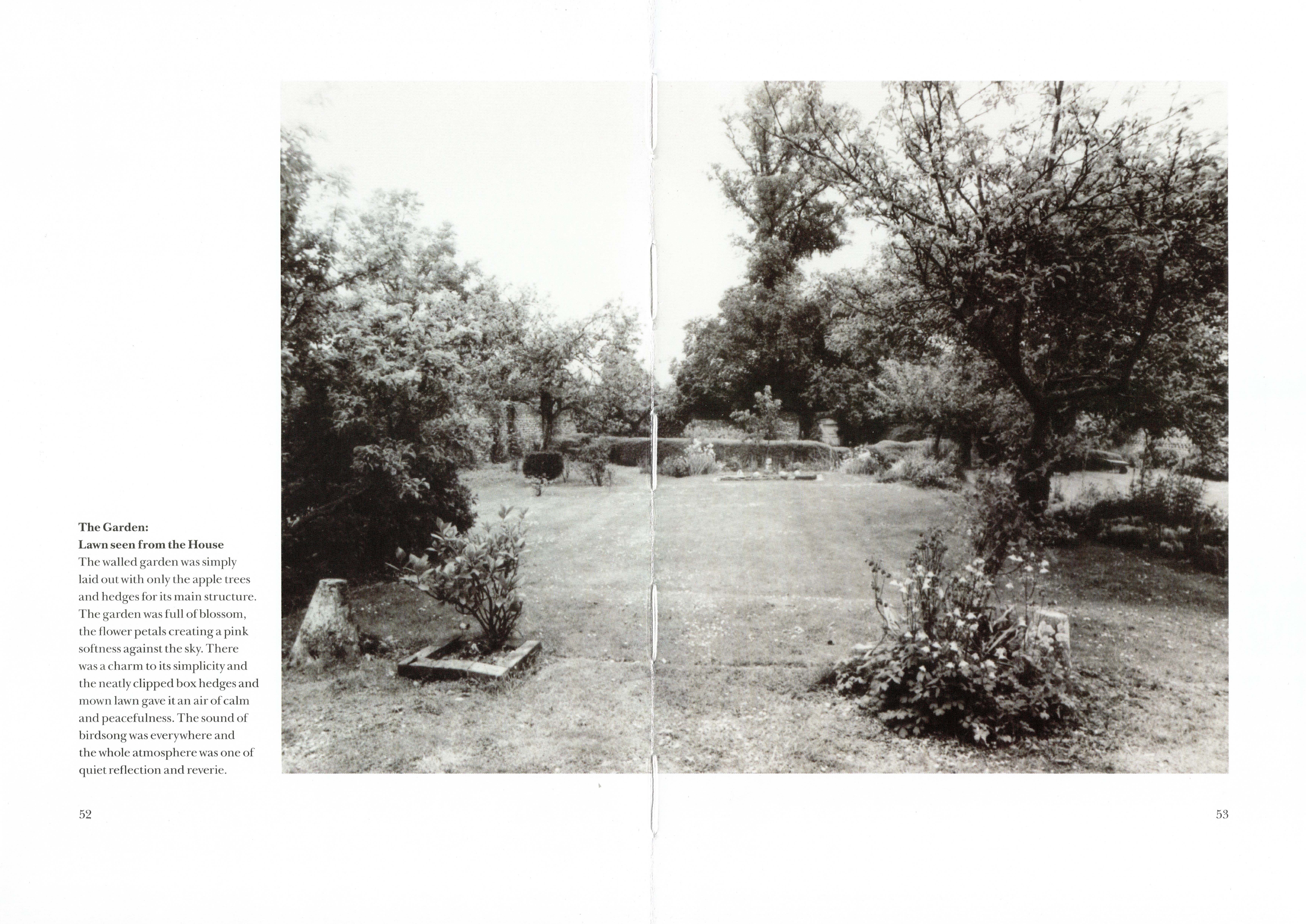 The Garden: Lawn seen from the House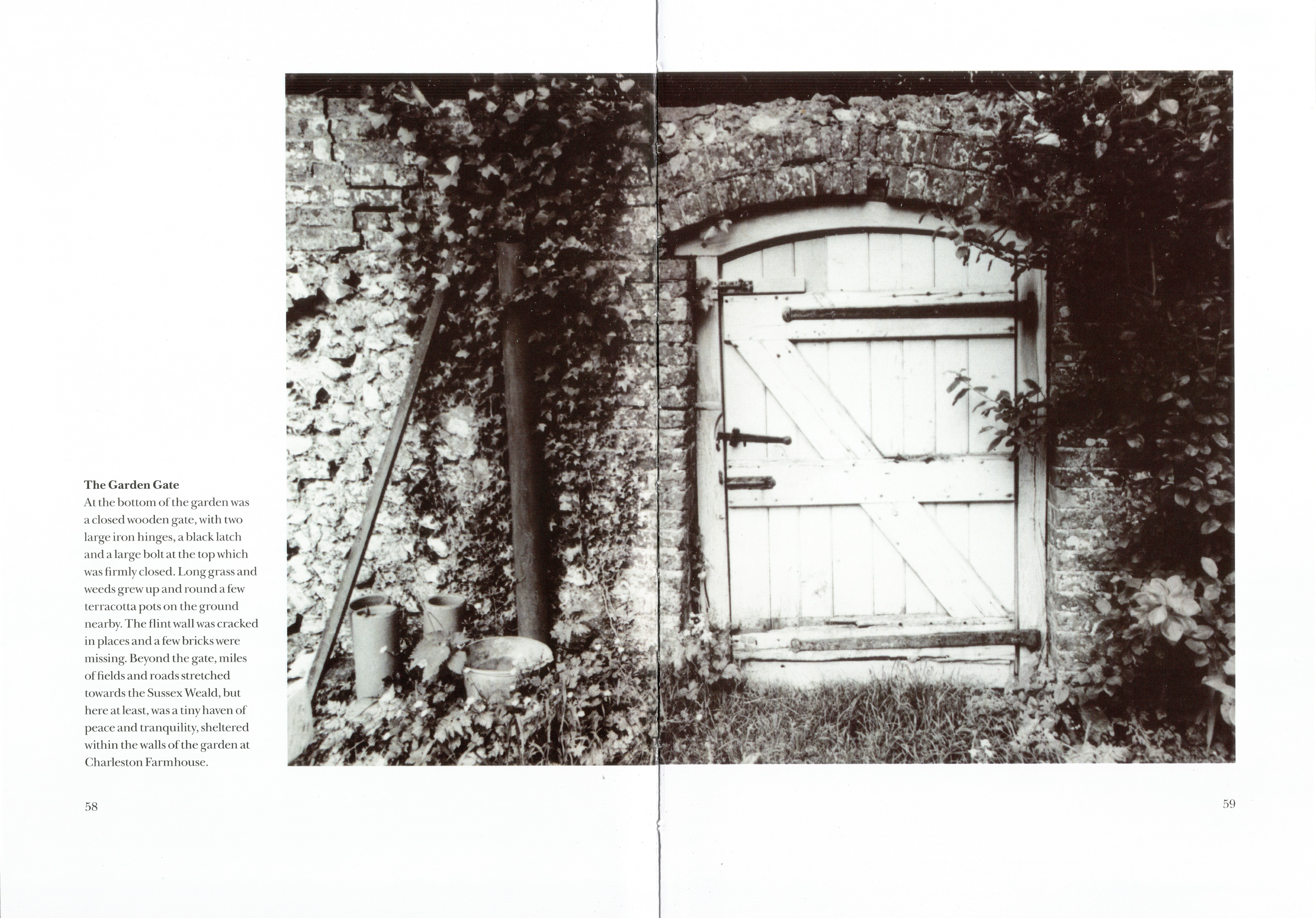 The Garden Gate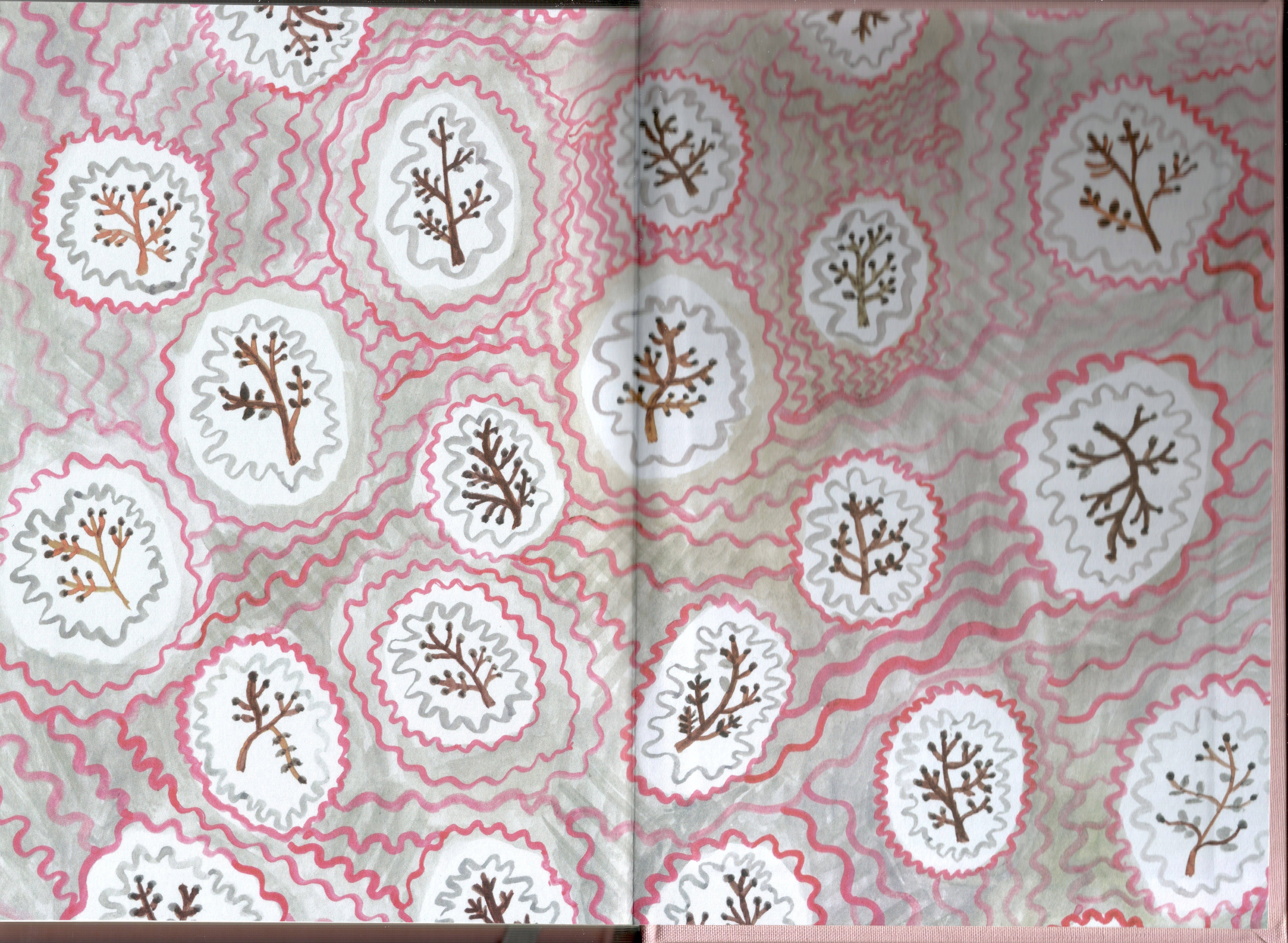 Kim Marsland: Charleston Farmhouse 1981
※
If you enjoyed this you might also like South Downs Sunday.