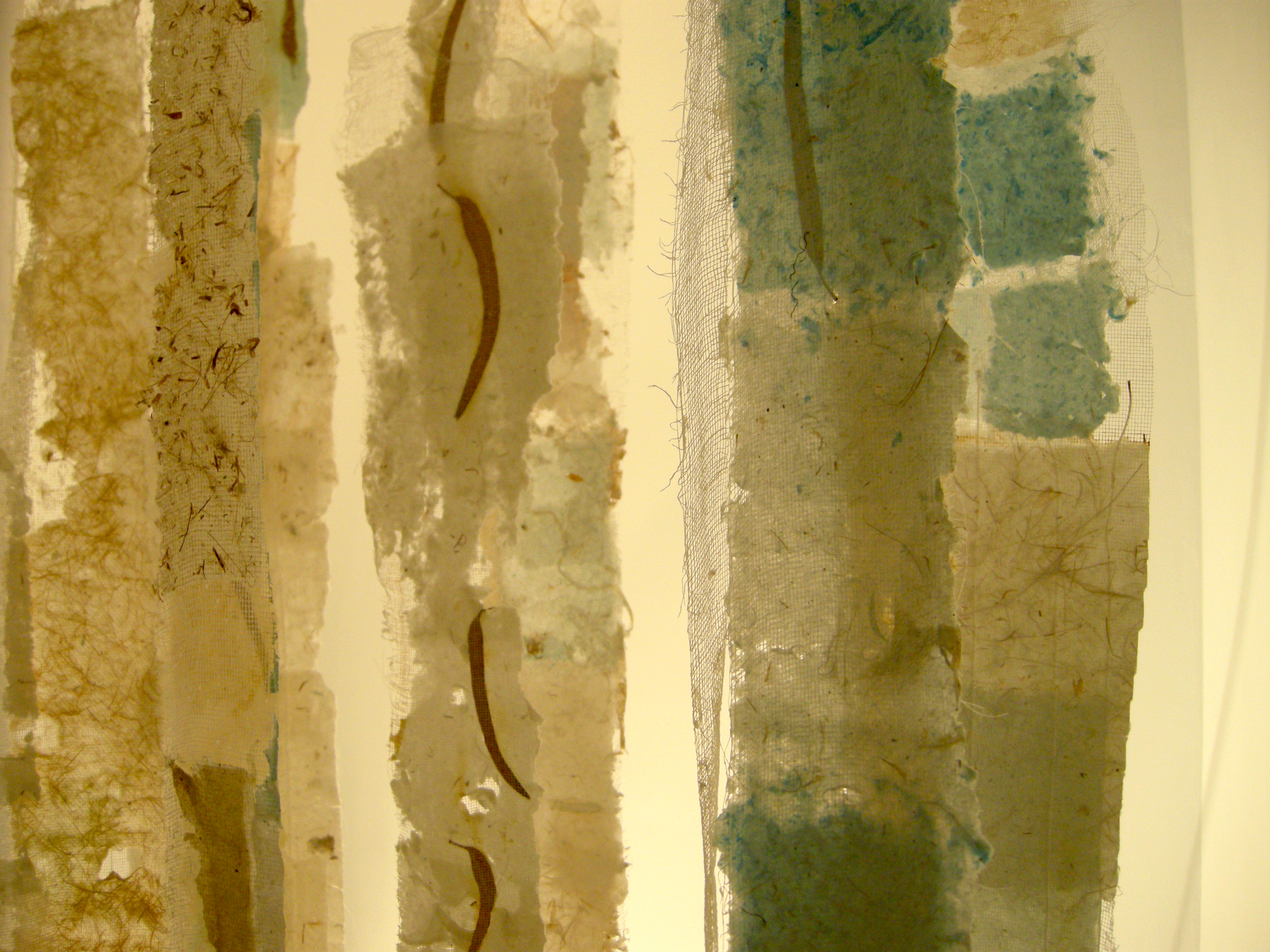 Some photos from our good friend Annabel Keatley in Andalusia. She was invited as a guest artist at ArtSevilla17 where last week she exhibited this installation made up of ribbons of handmade paper.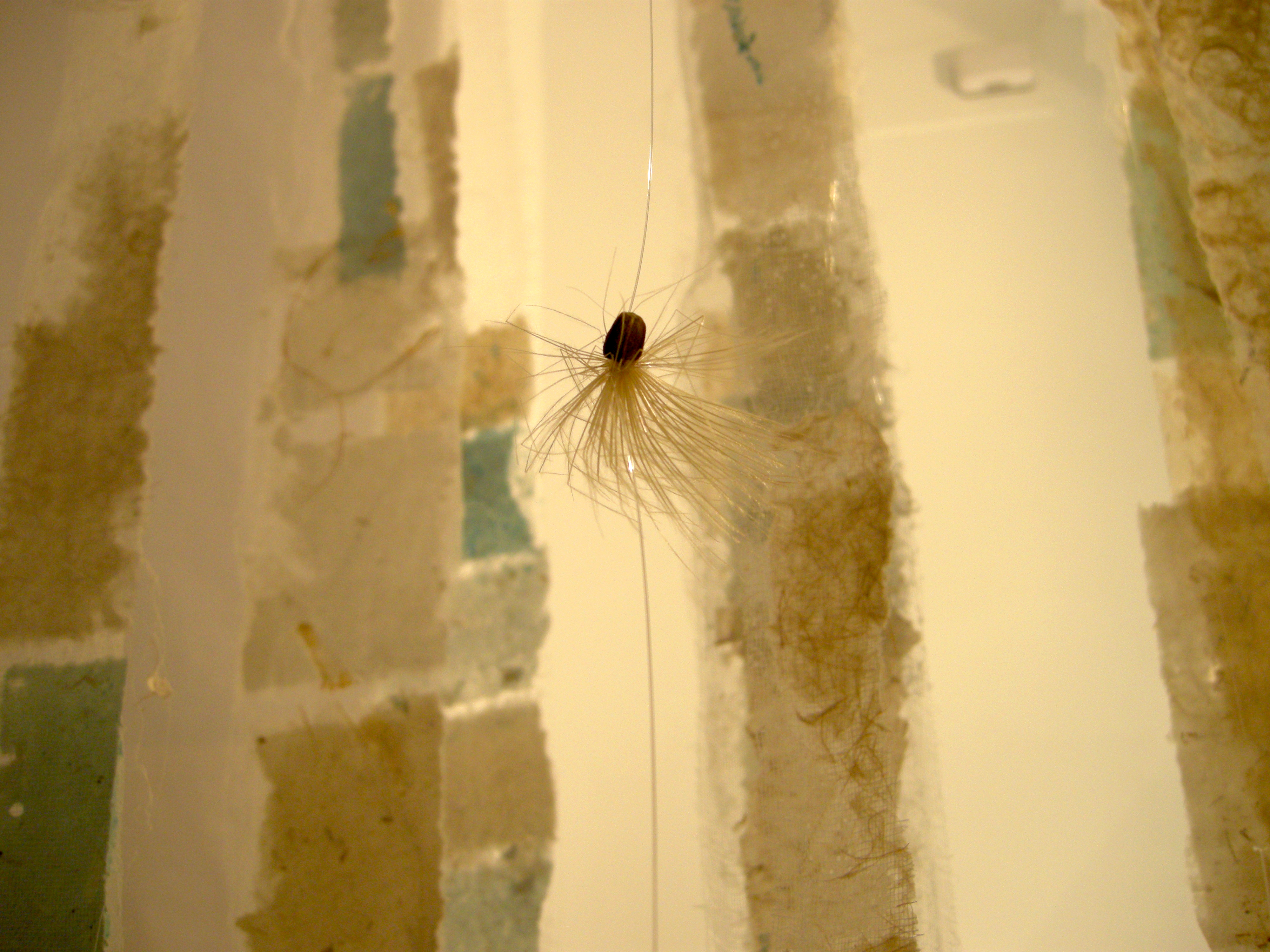 I made this piece after walking through a large field of very young eucalyptus trees, all very thin, tall and fragile looking. At the time it reminded me so much of the first experience I had as a child painting on a large scale outside, sitting all alone in a field of silver birch trees.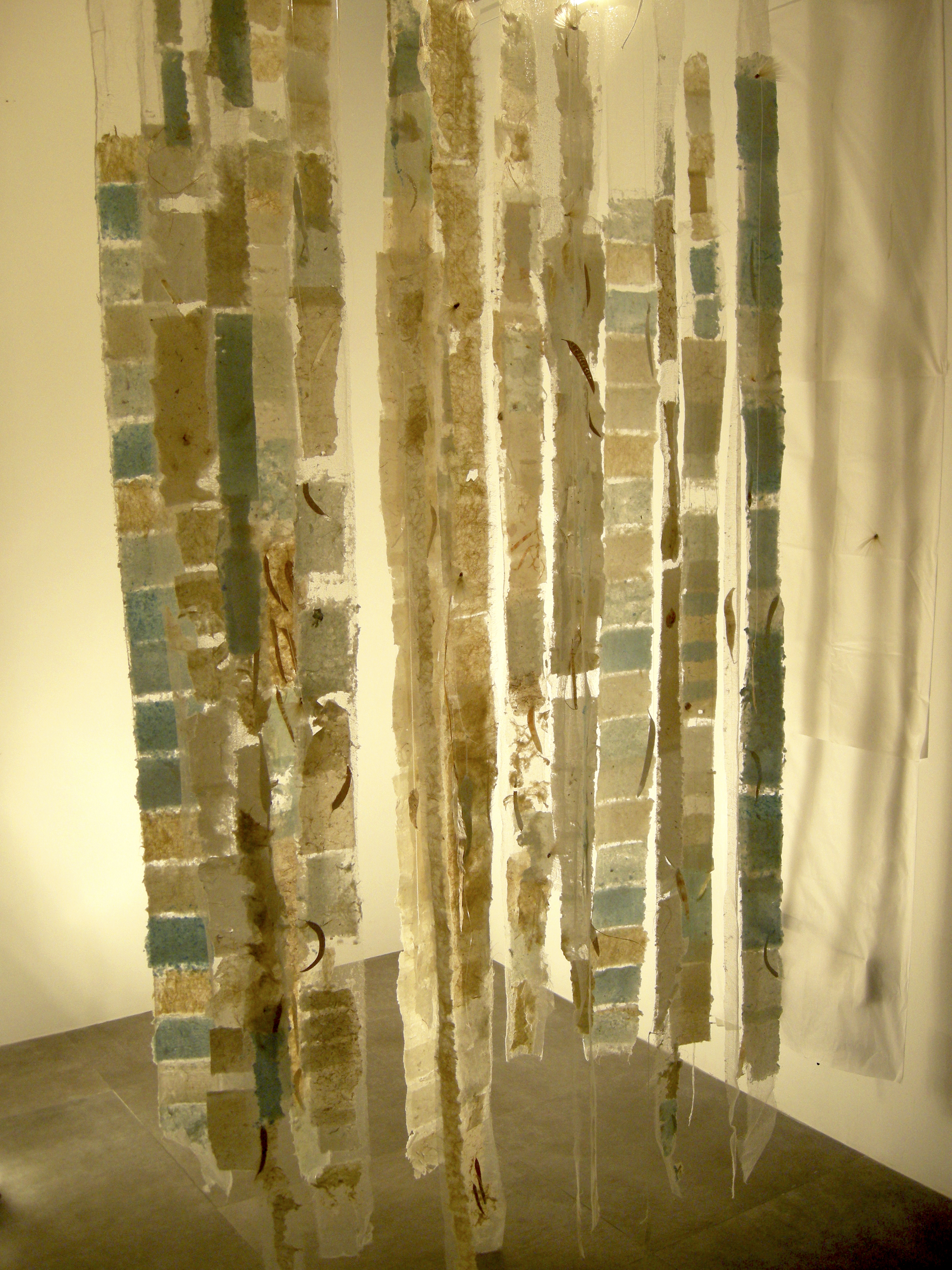 The paper is made from many different plant fibres, small runs of my handmade papers from such fibres I have cooked up such as fig leaves, esparto grass, banana leaves and cactus, as well as recycled papers. It includes leaves and seeds and techniques of printing and stitching.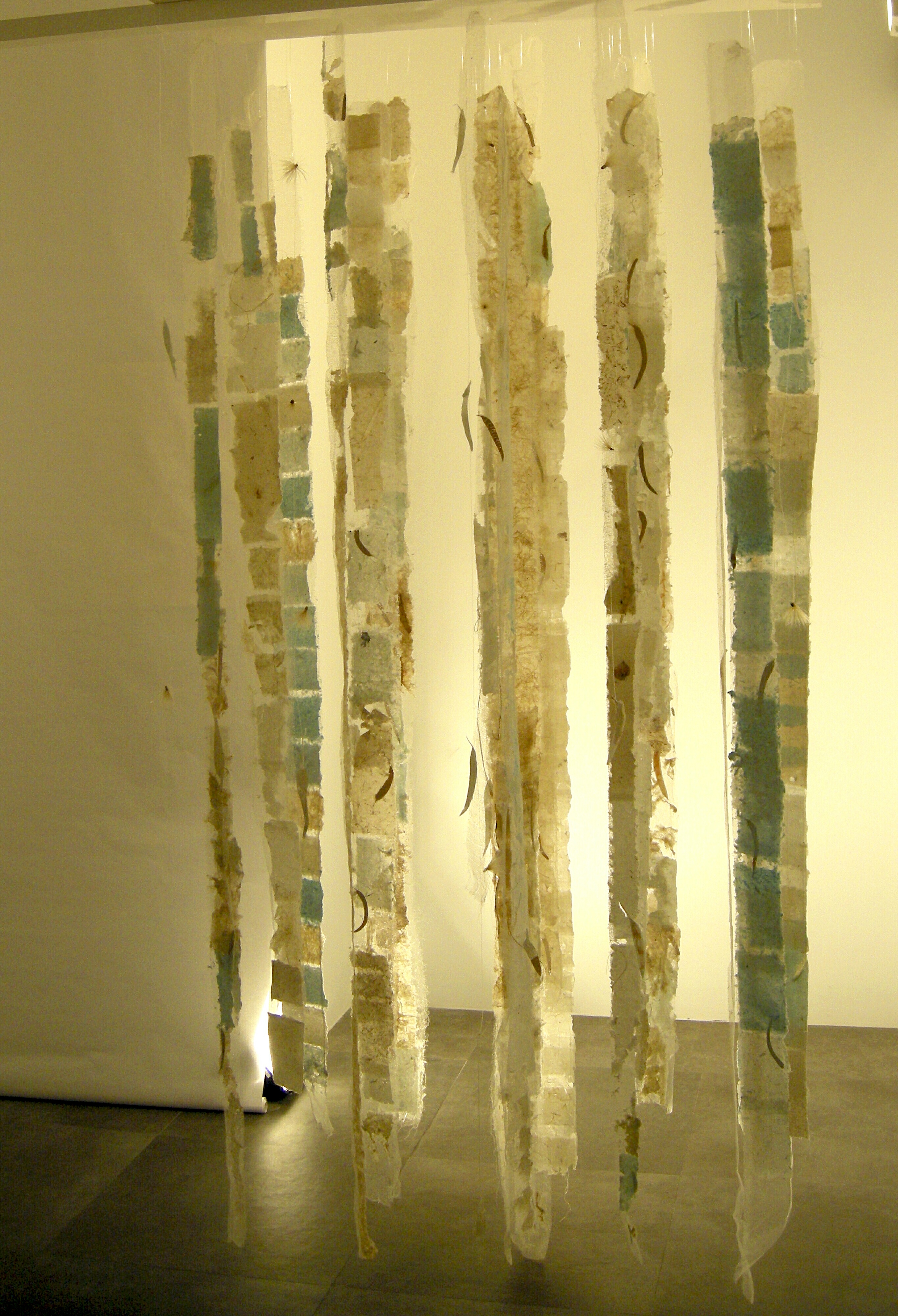 ※
See more work by Annabel Keatley at The Rowley Gallery.