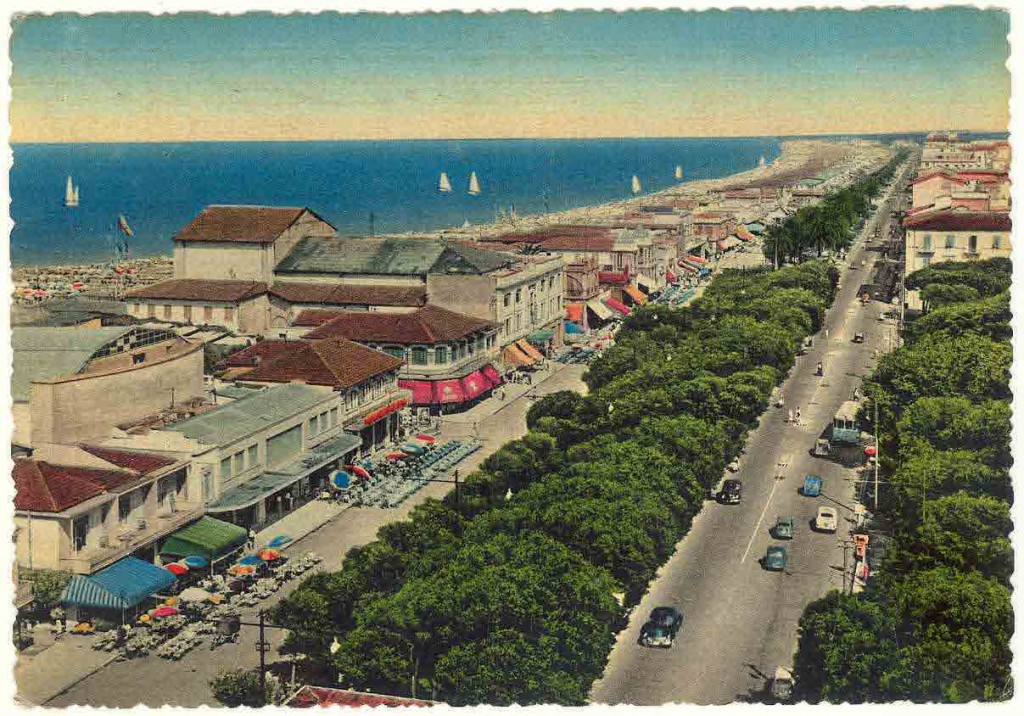 According to The Rough Guide to Tuscany & Umbria – The best town on the coast, Viareggio is also one of Tuscany's biggest seaside resorts, graced with an air of elegance lent mainly by the long avenue of palms that runs the length of its seafront promenade. We walked the promenade but we didn't see the sea. It is separated from the town by a series of gated private bathing beaches.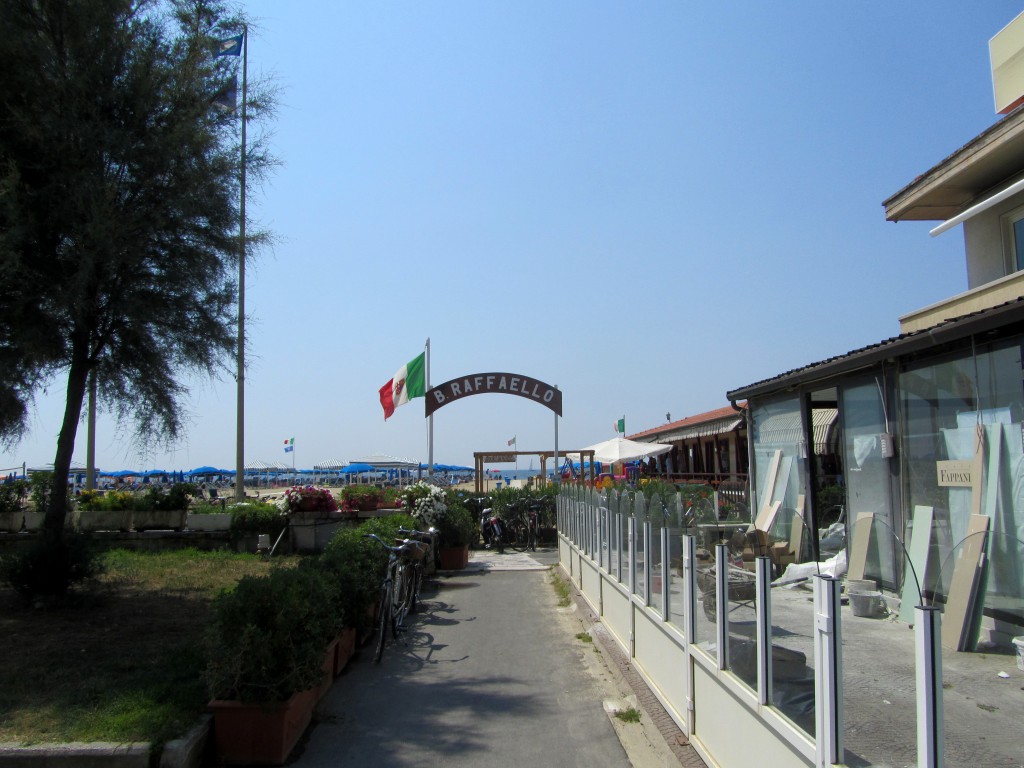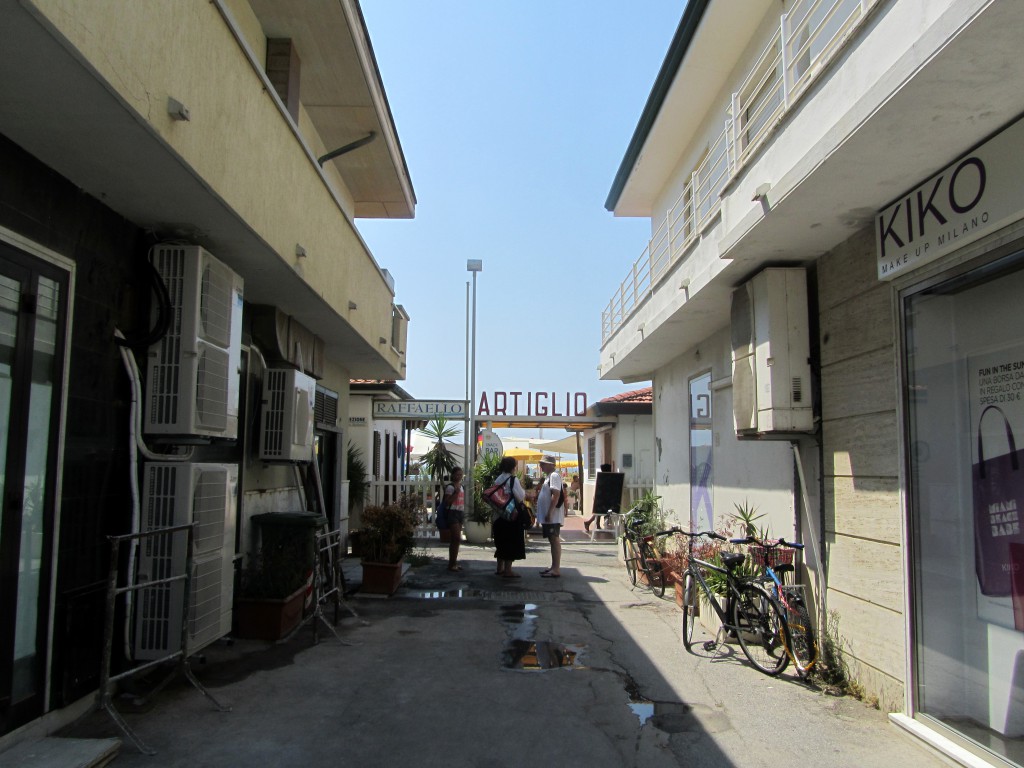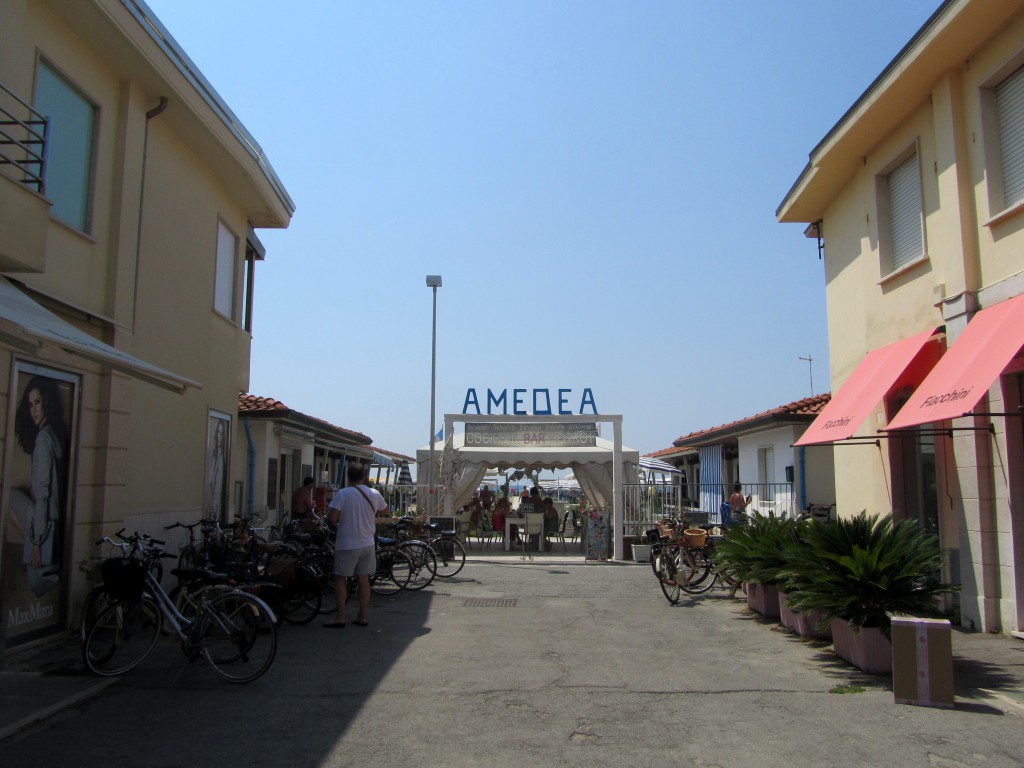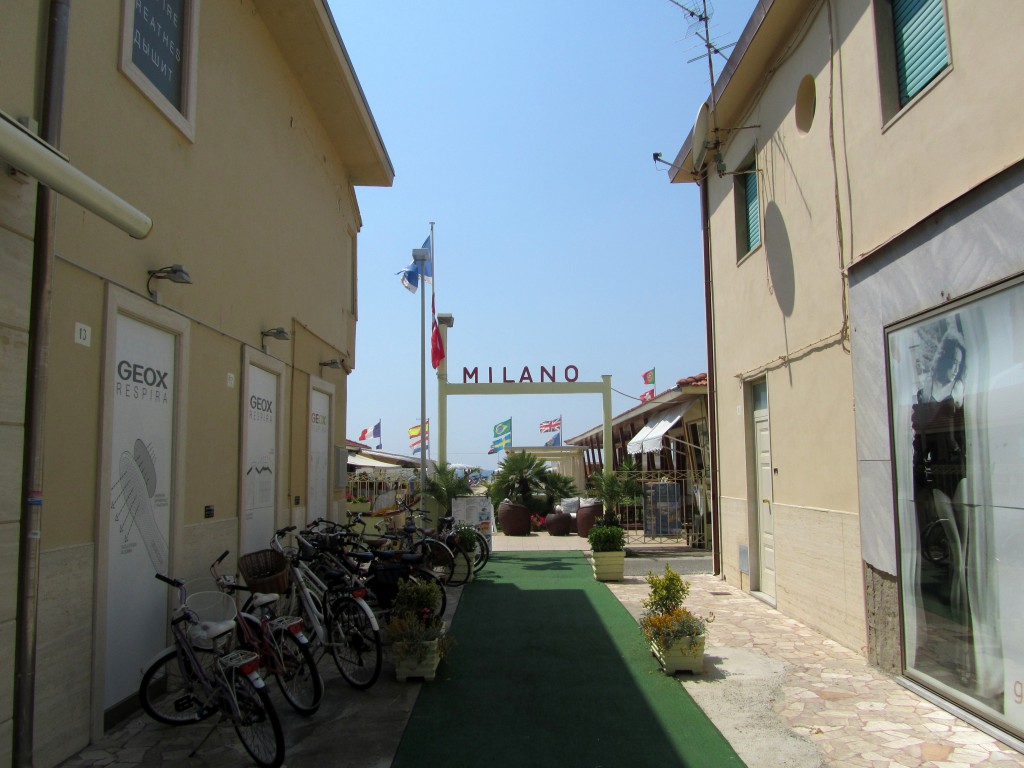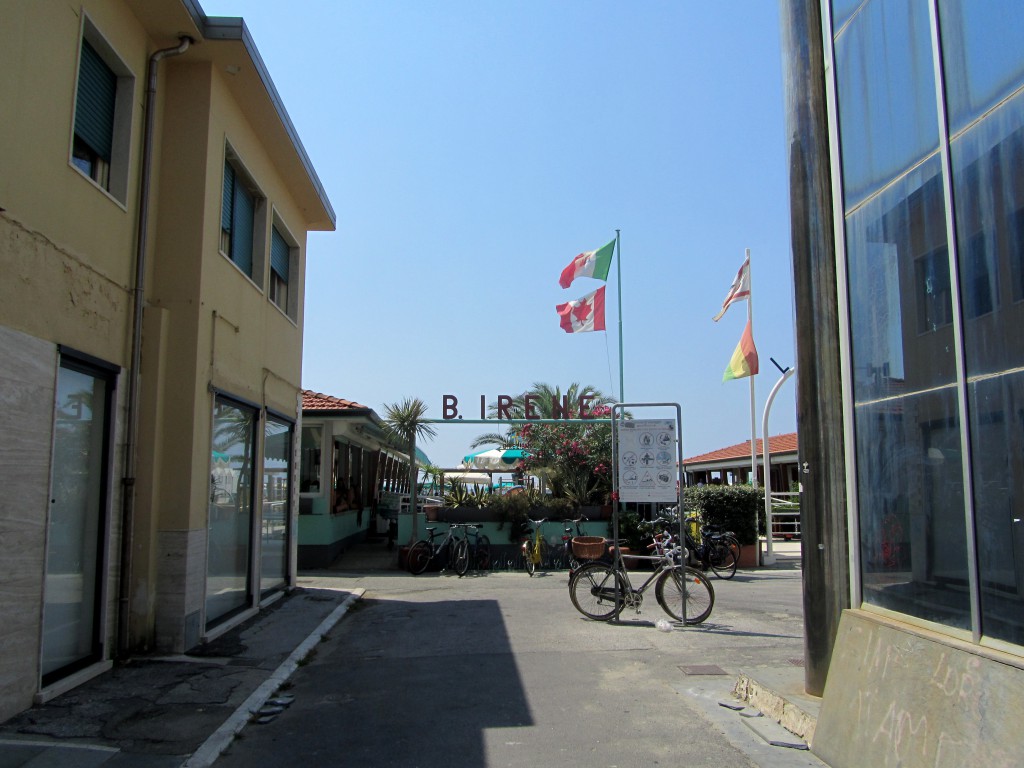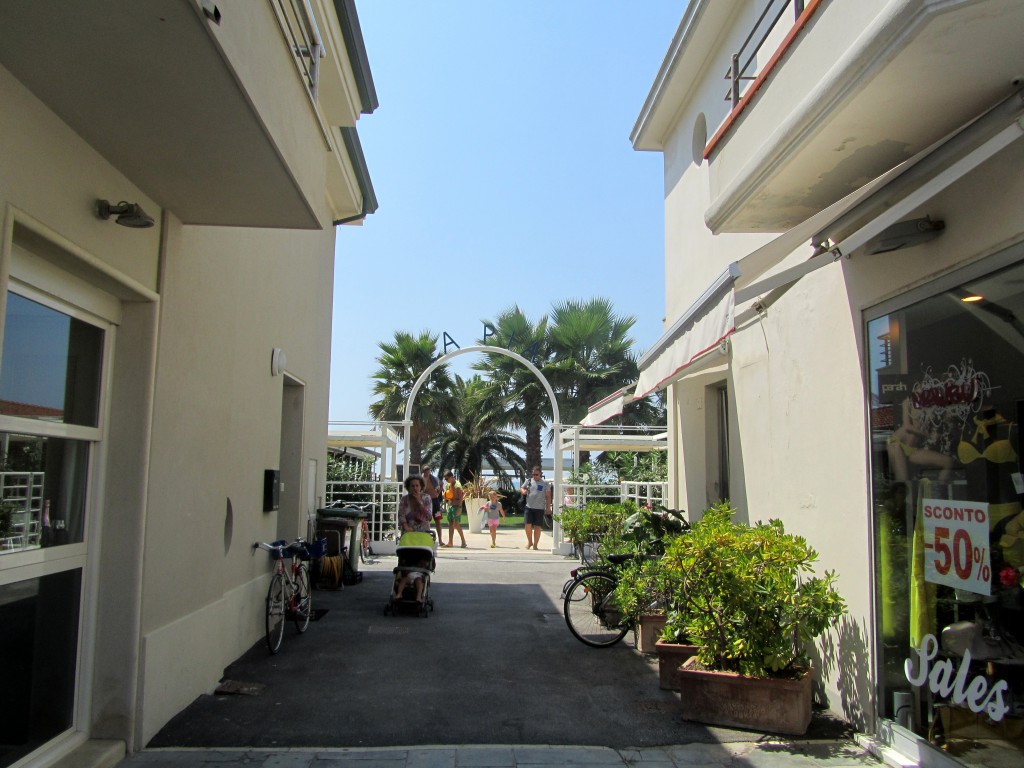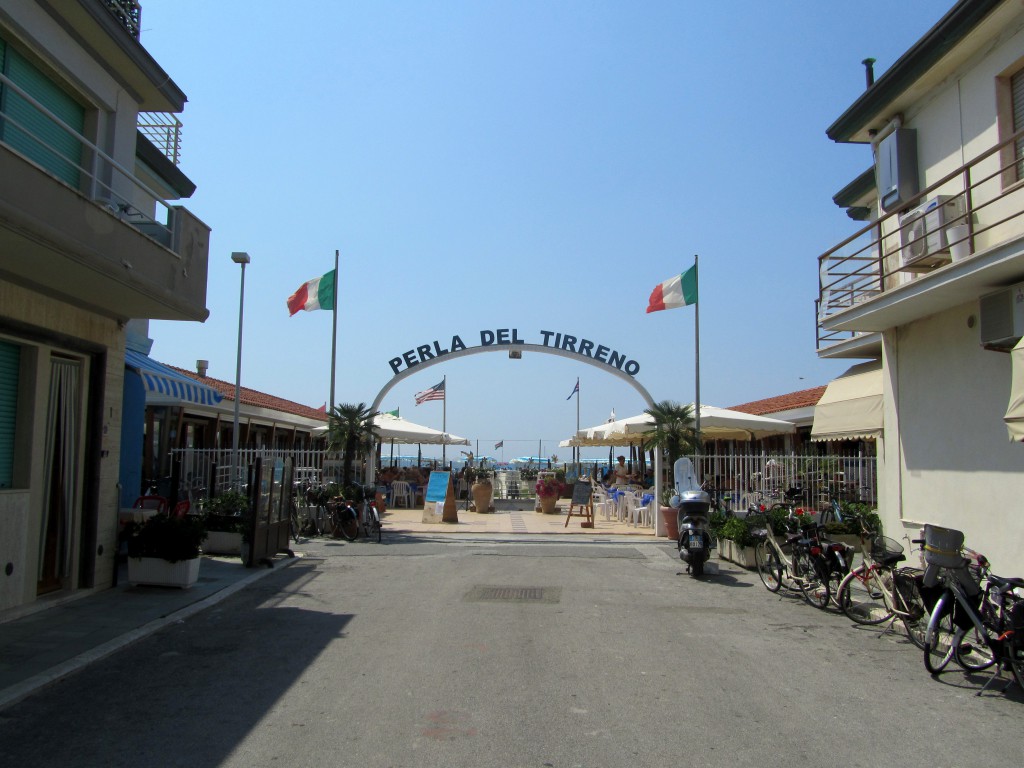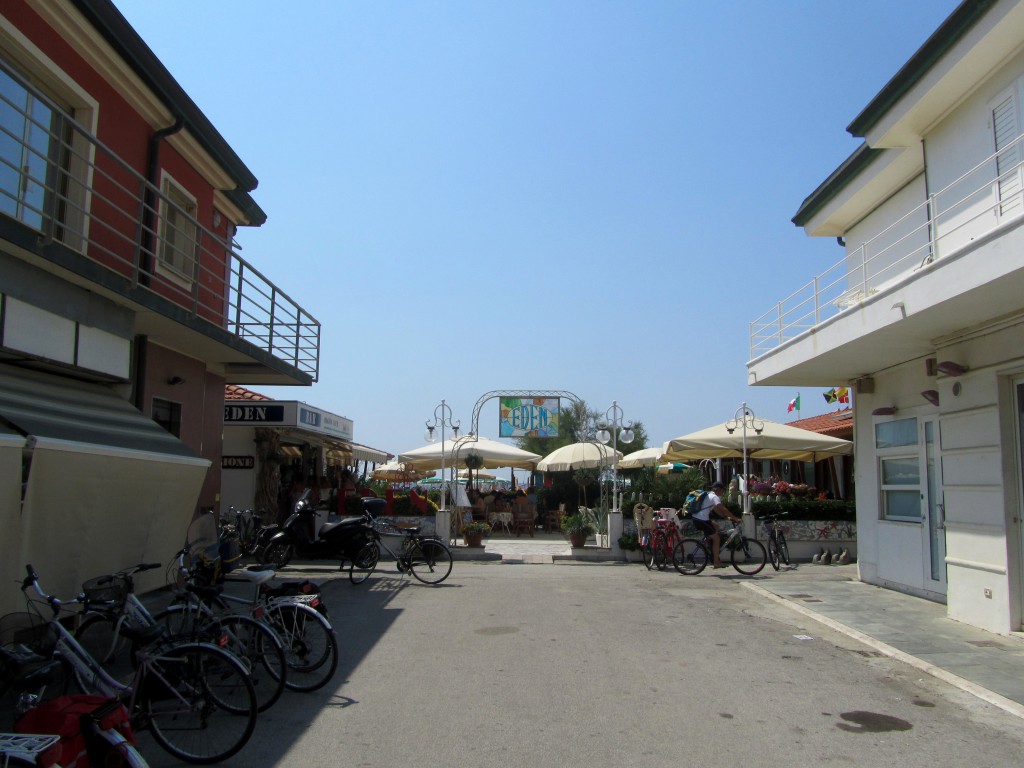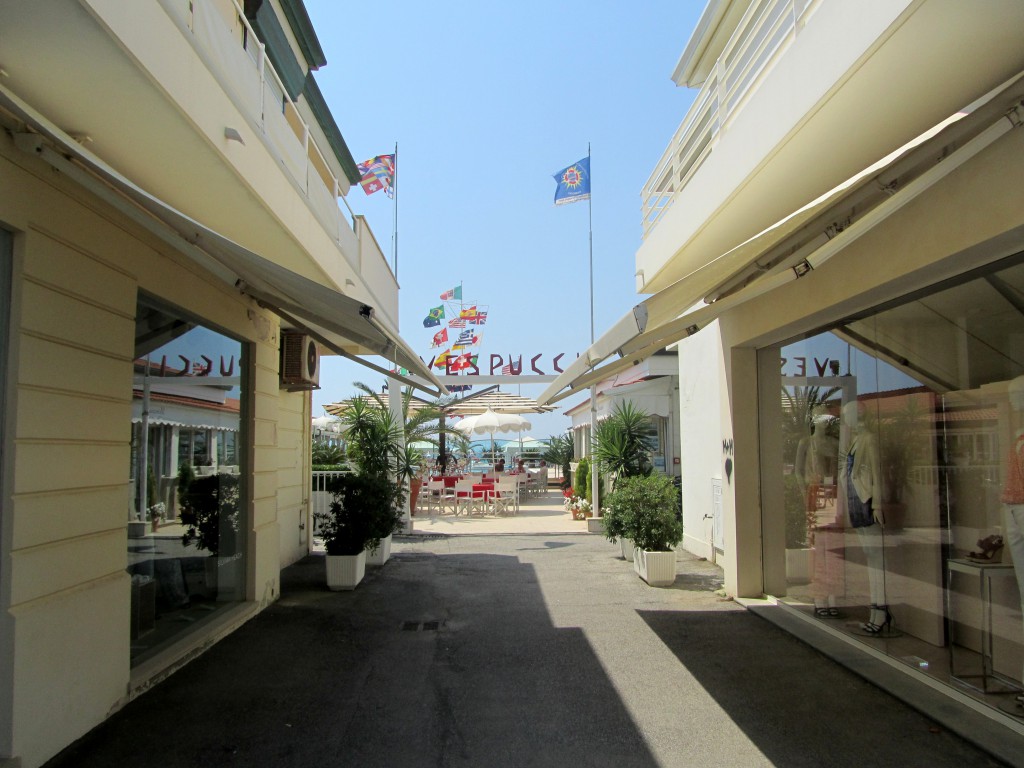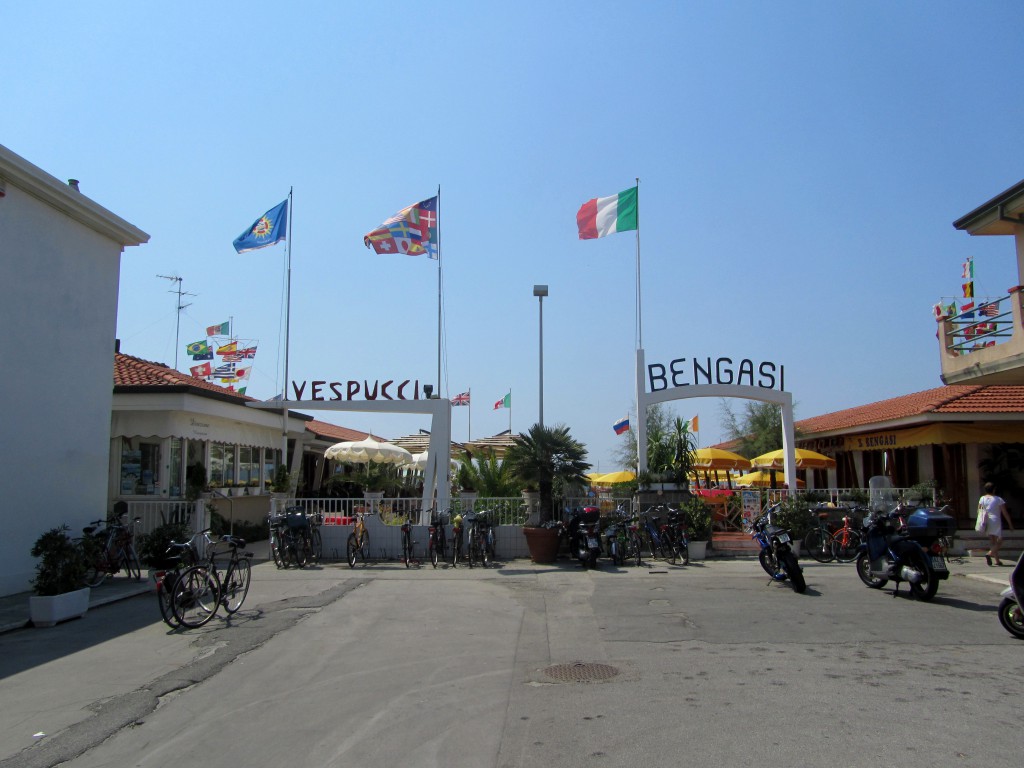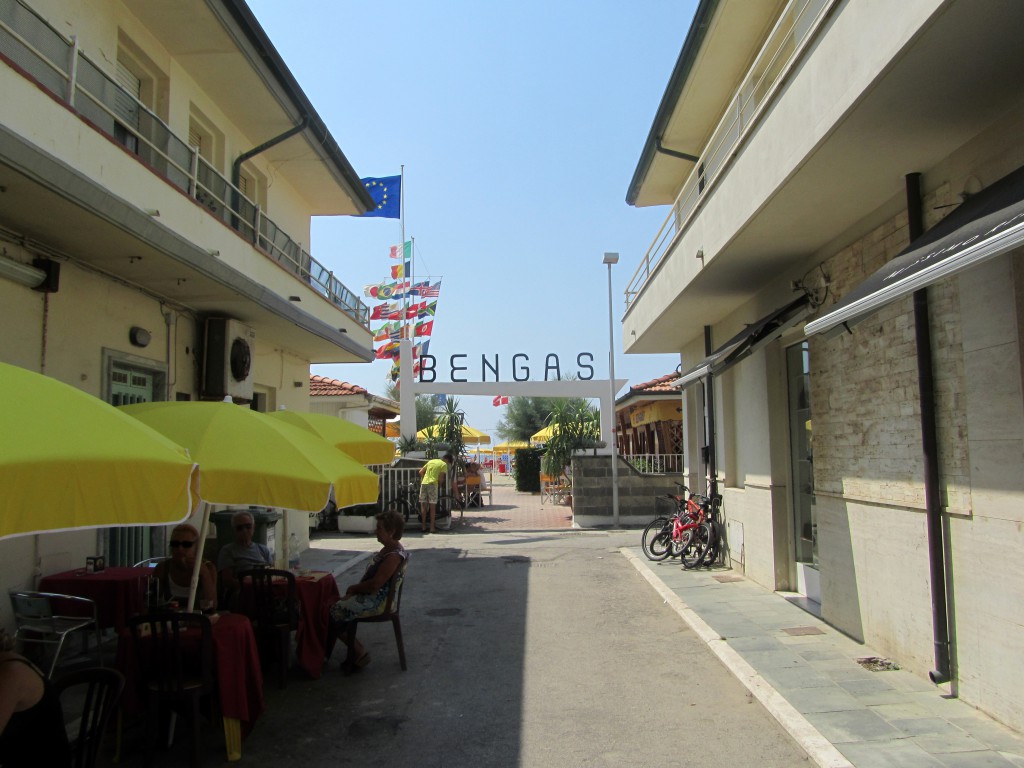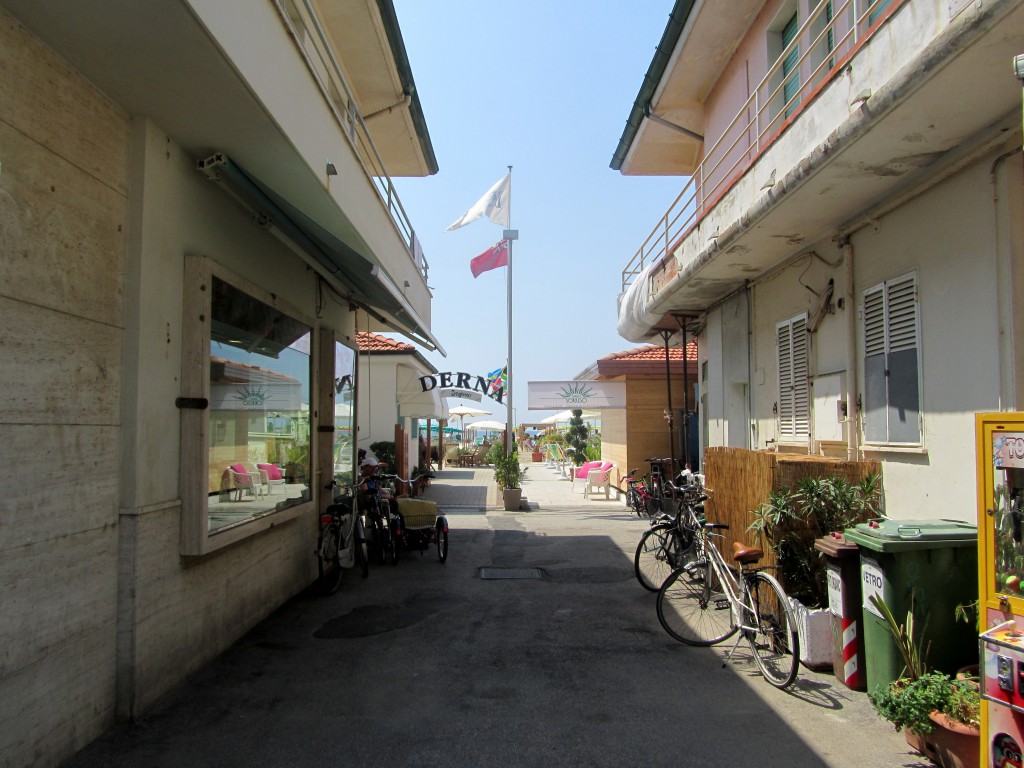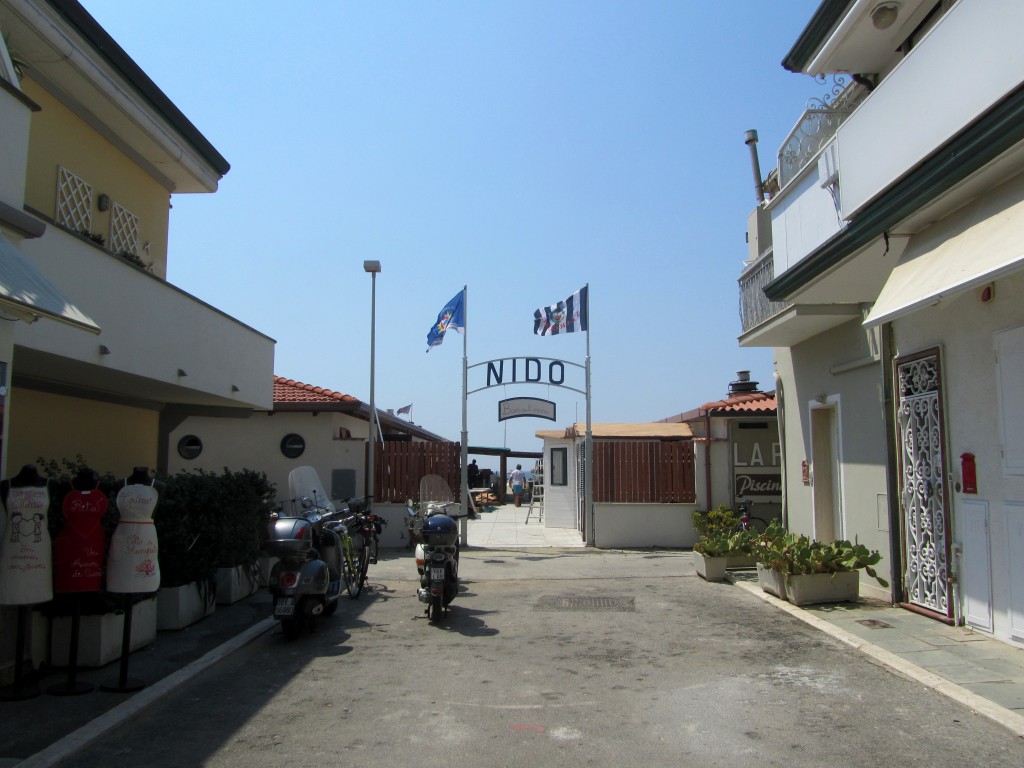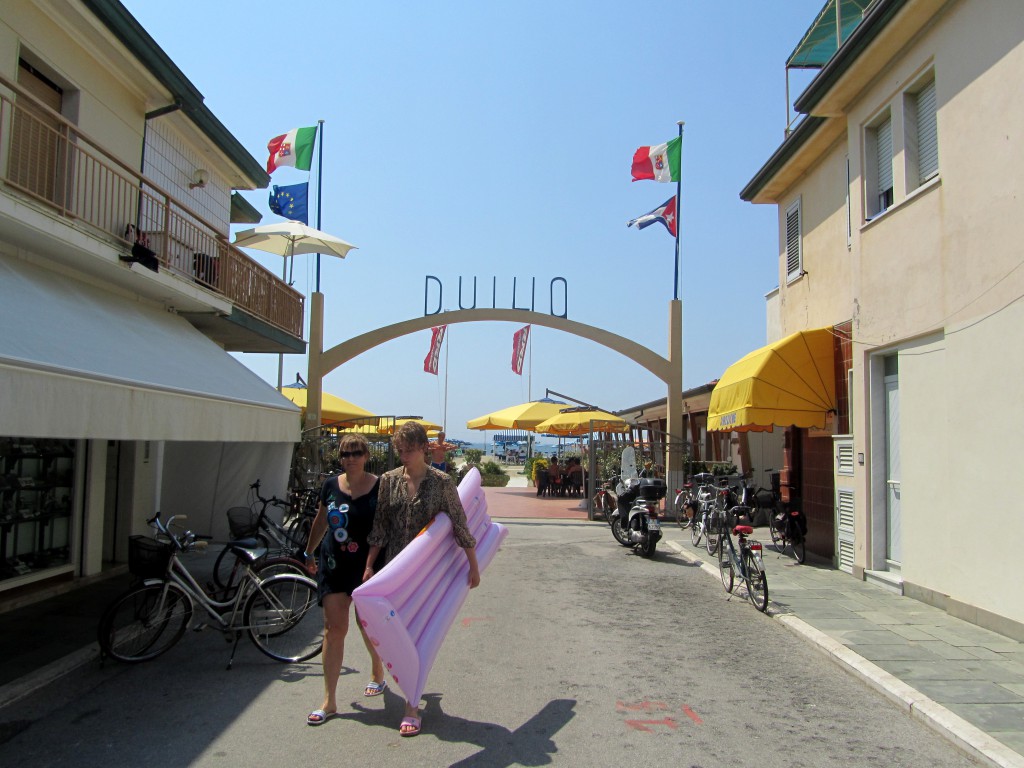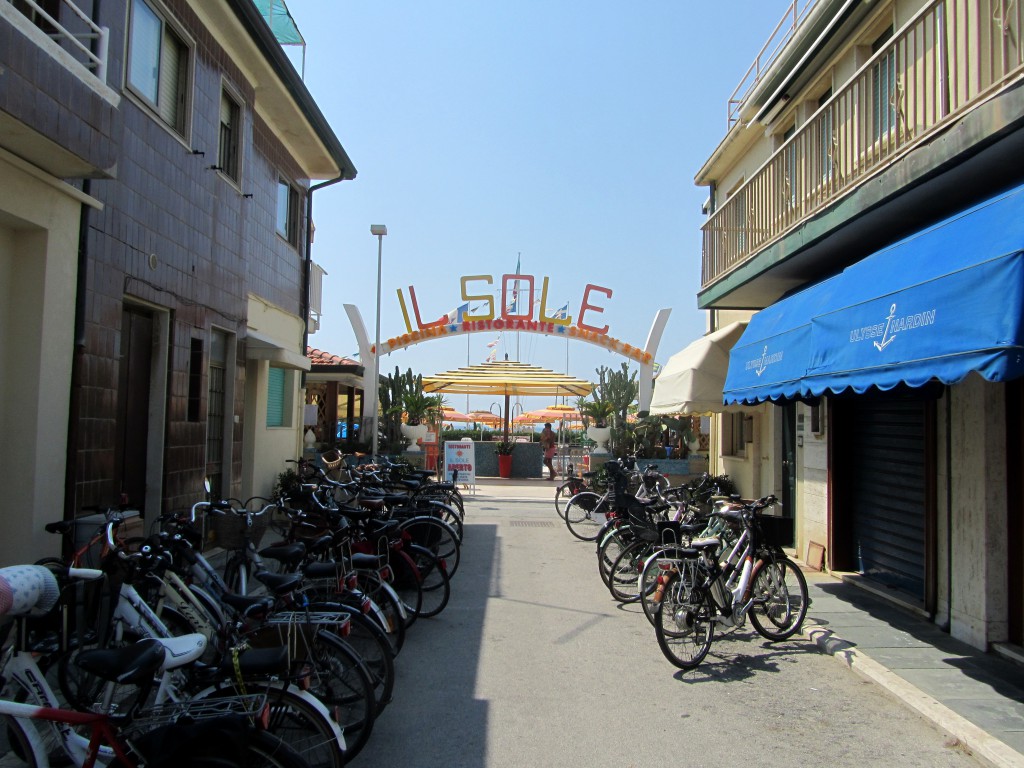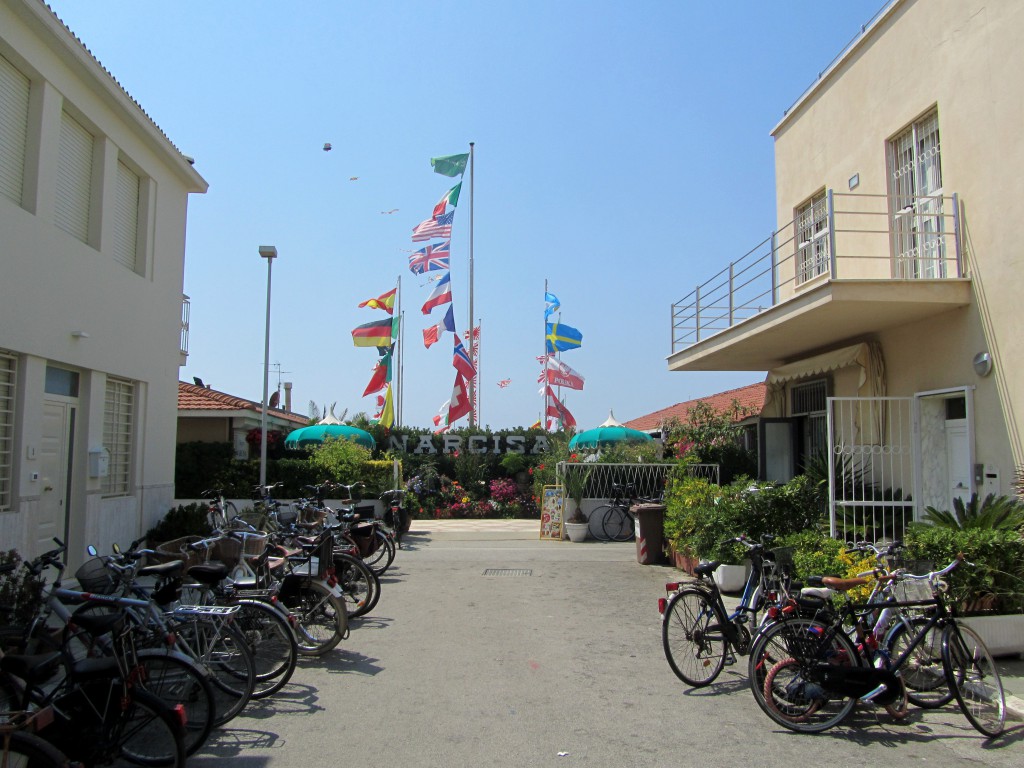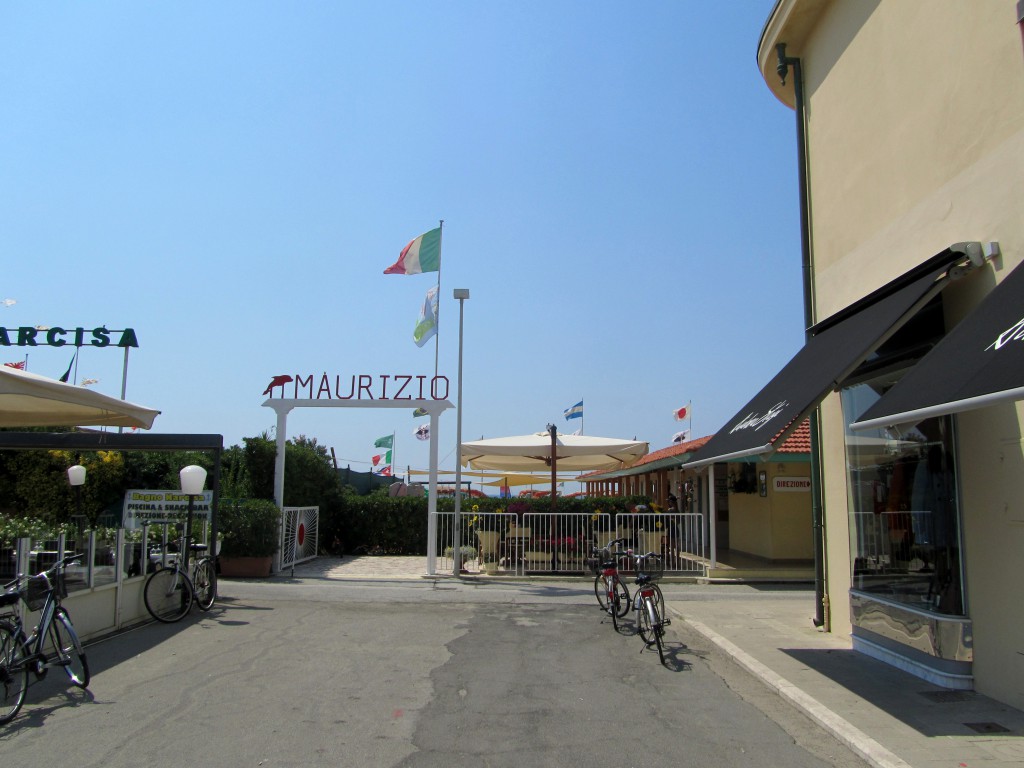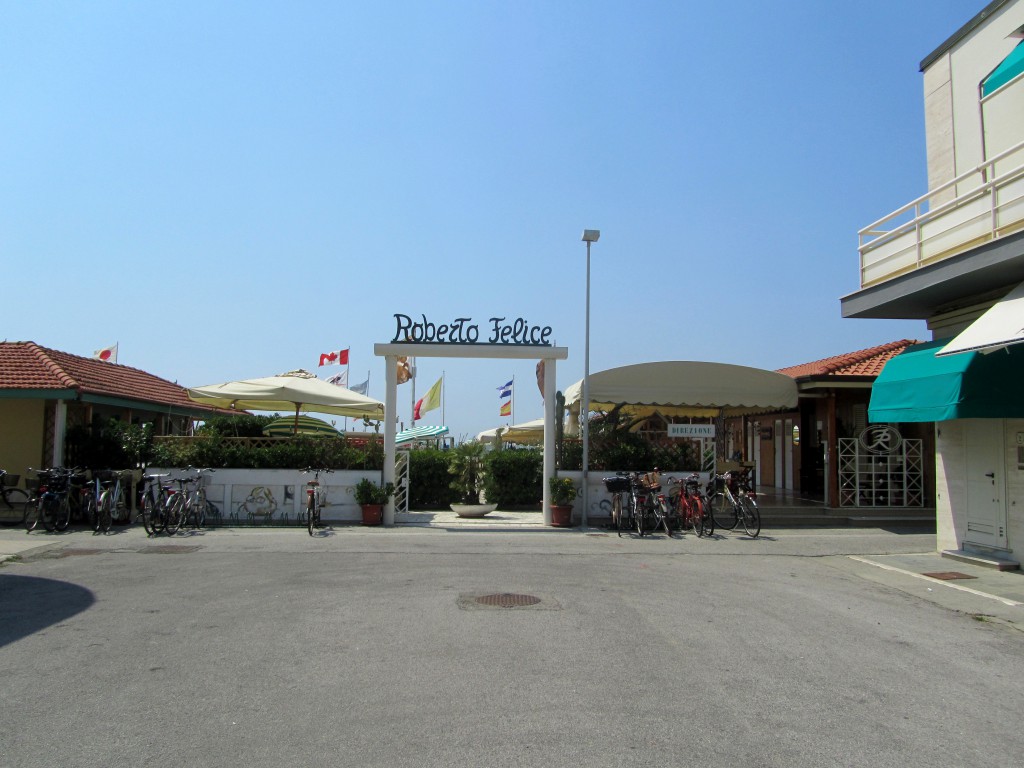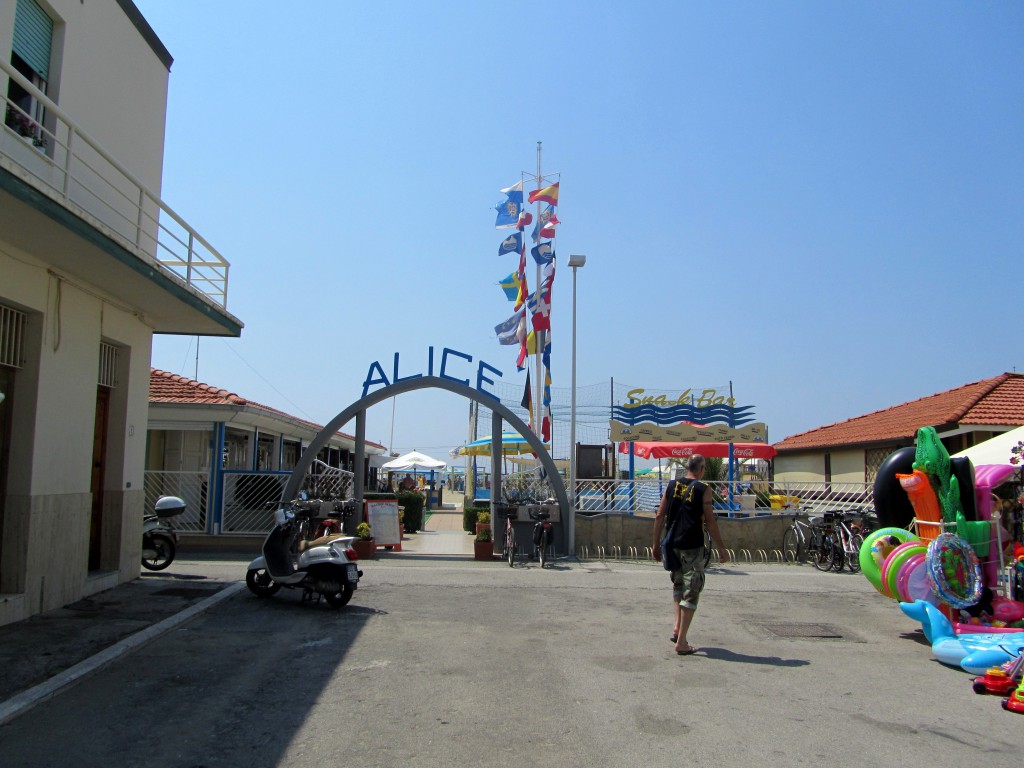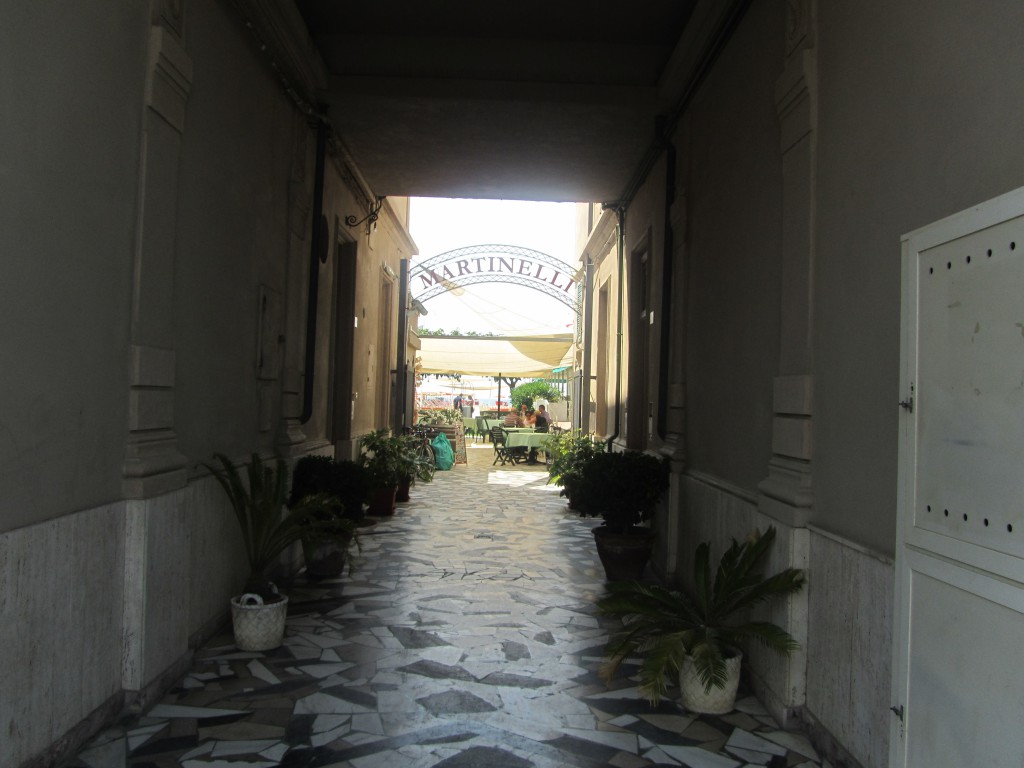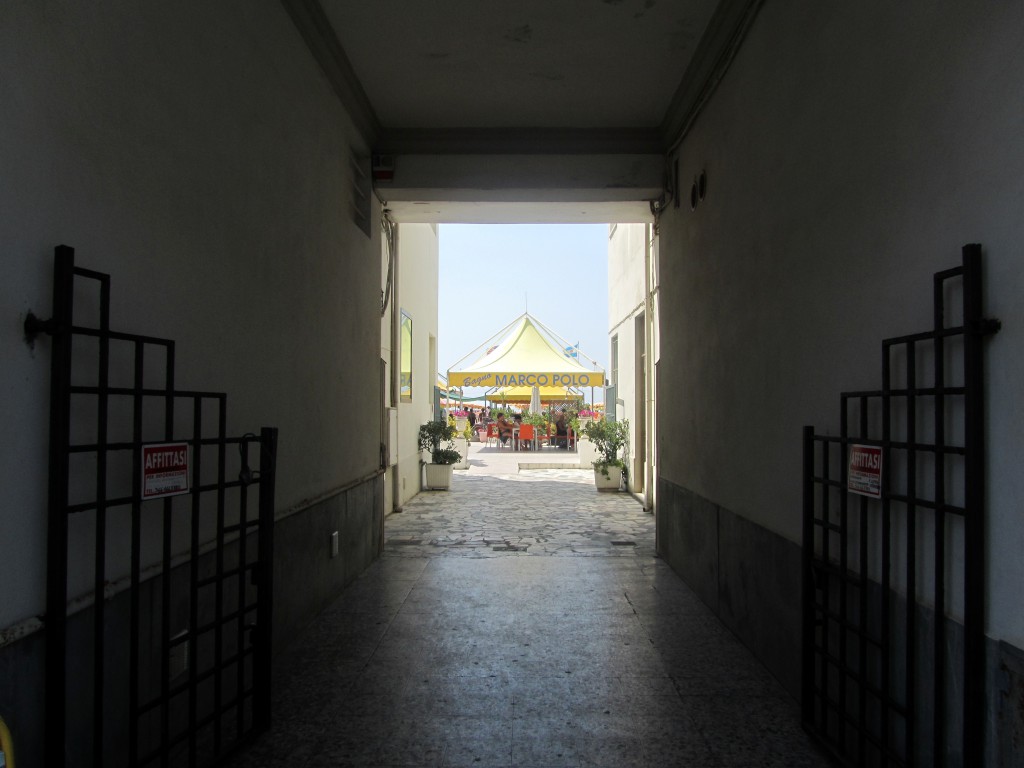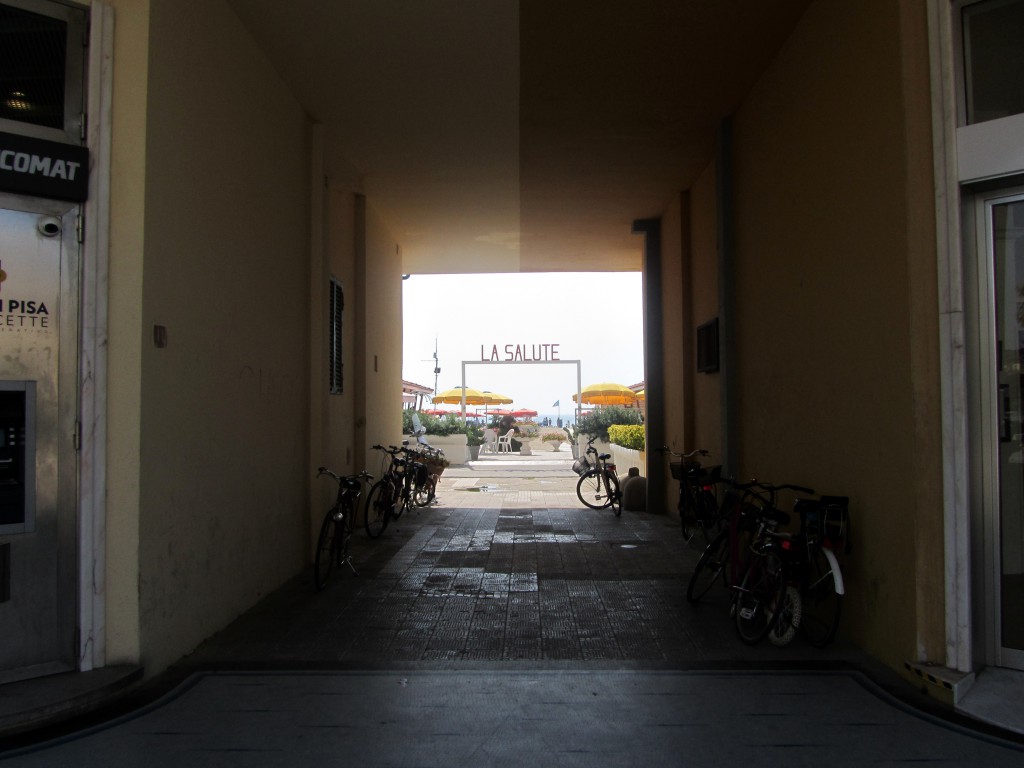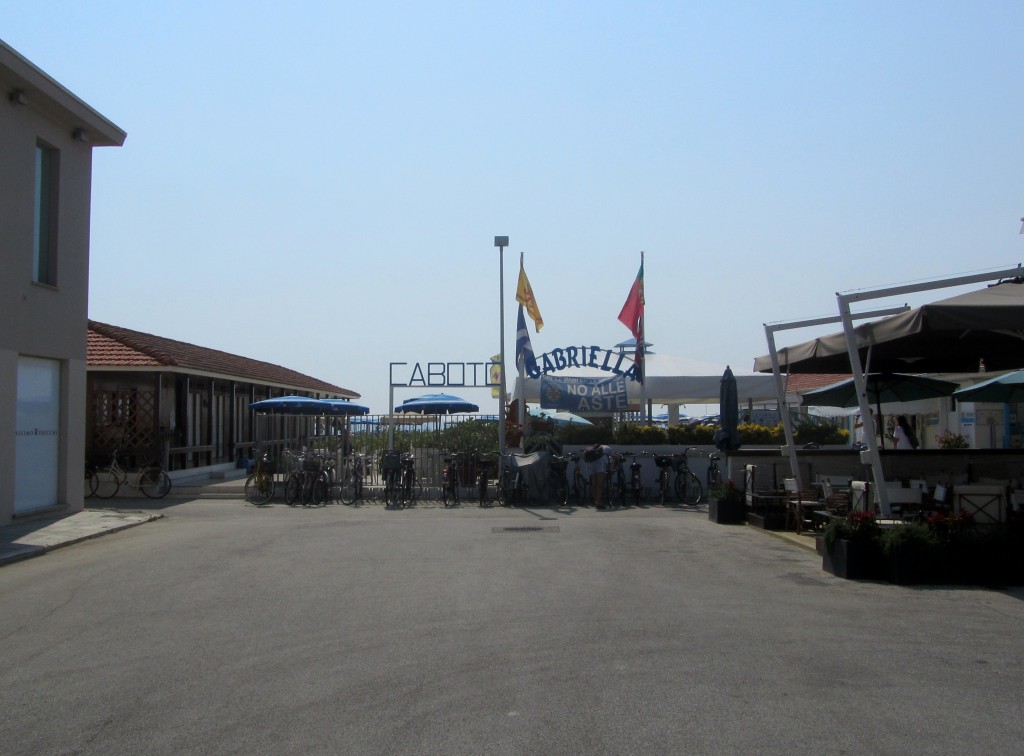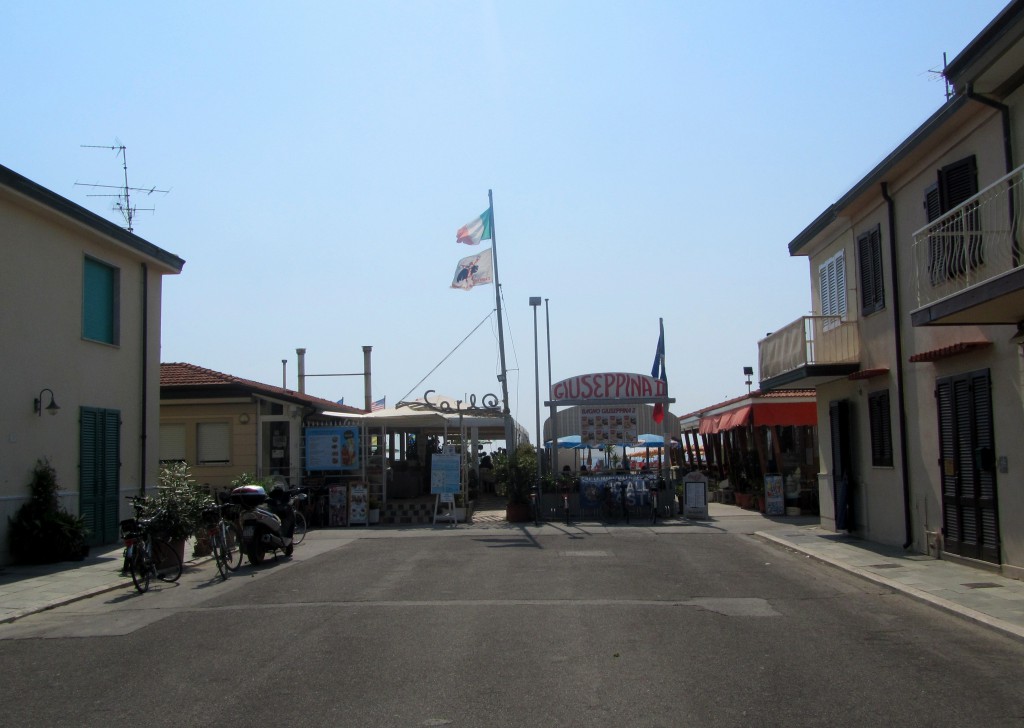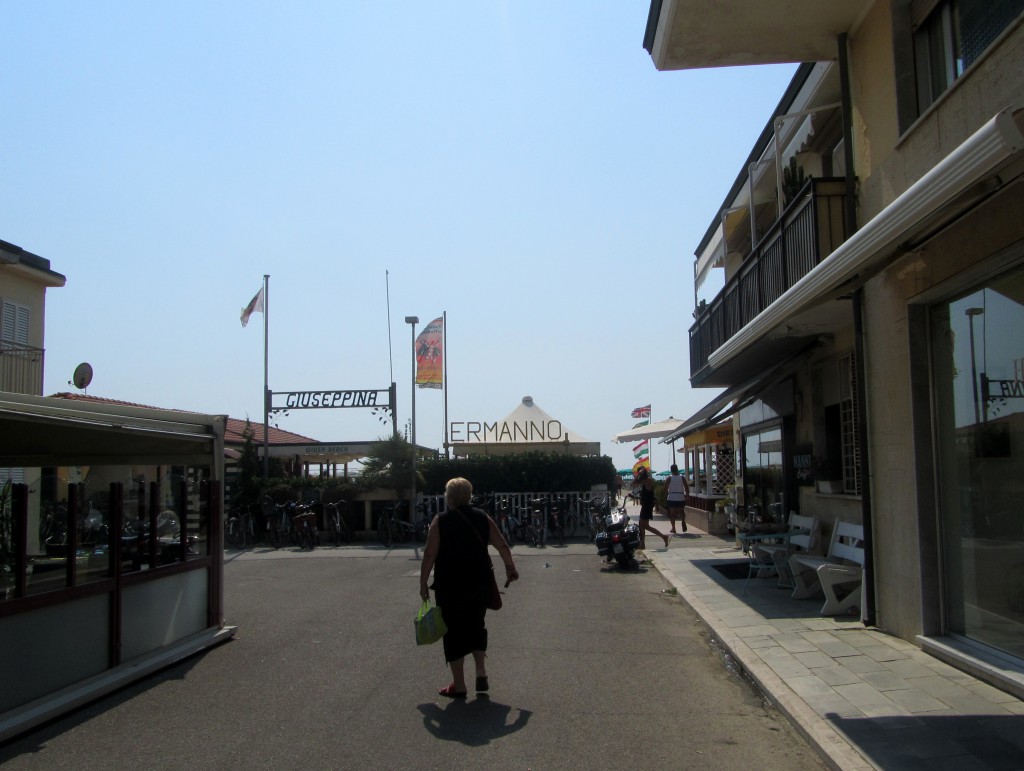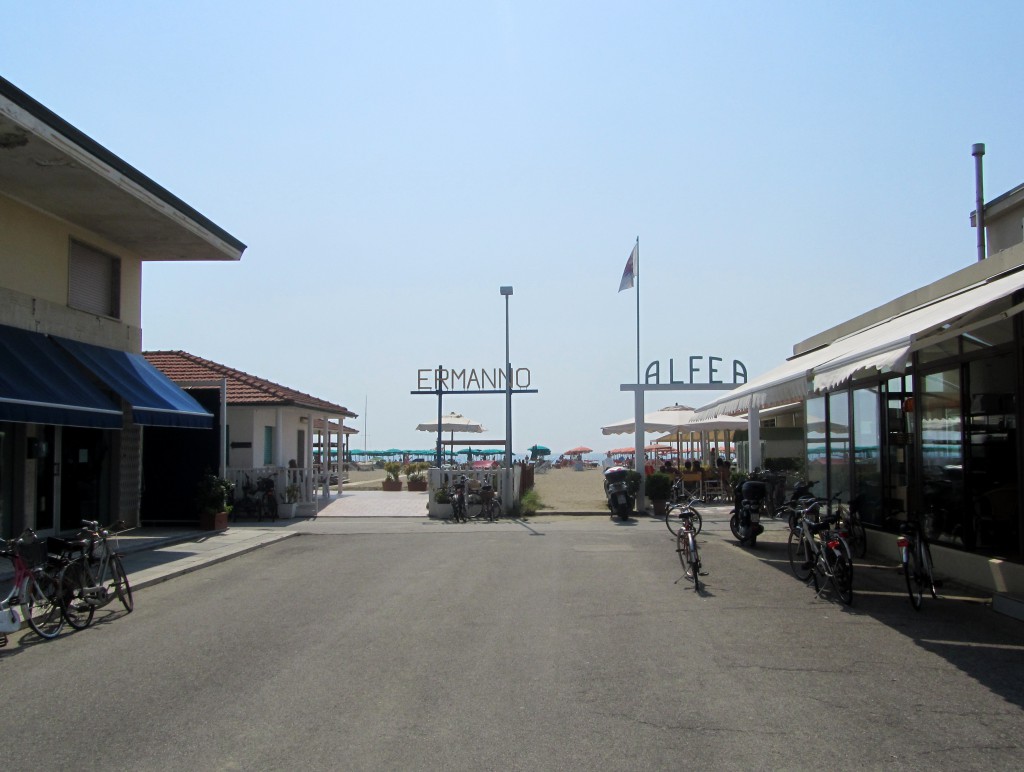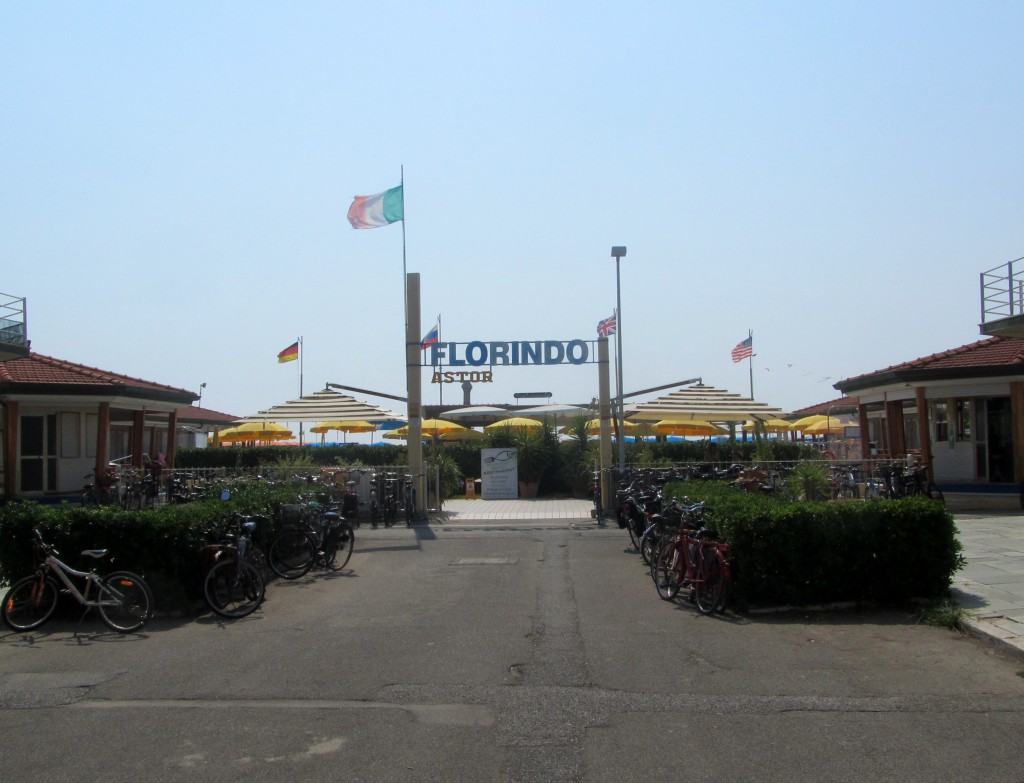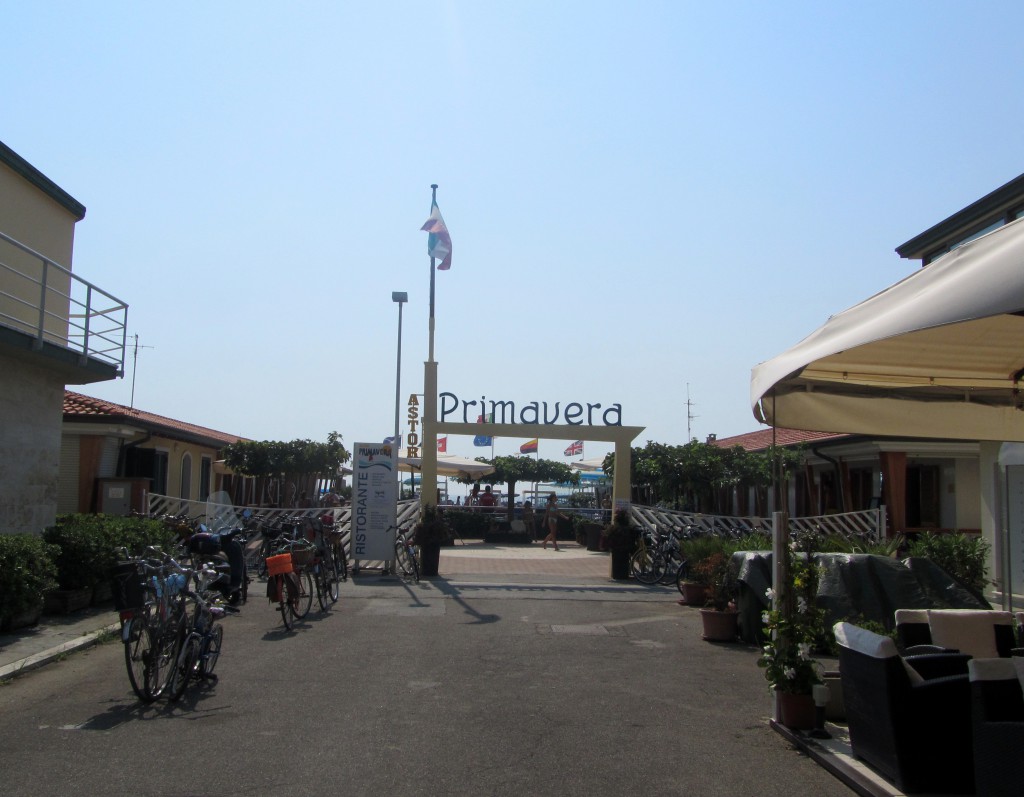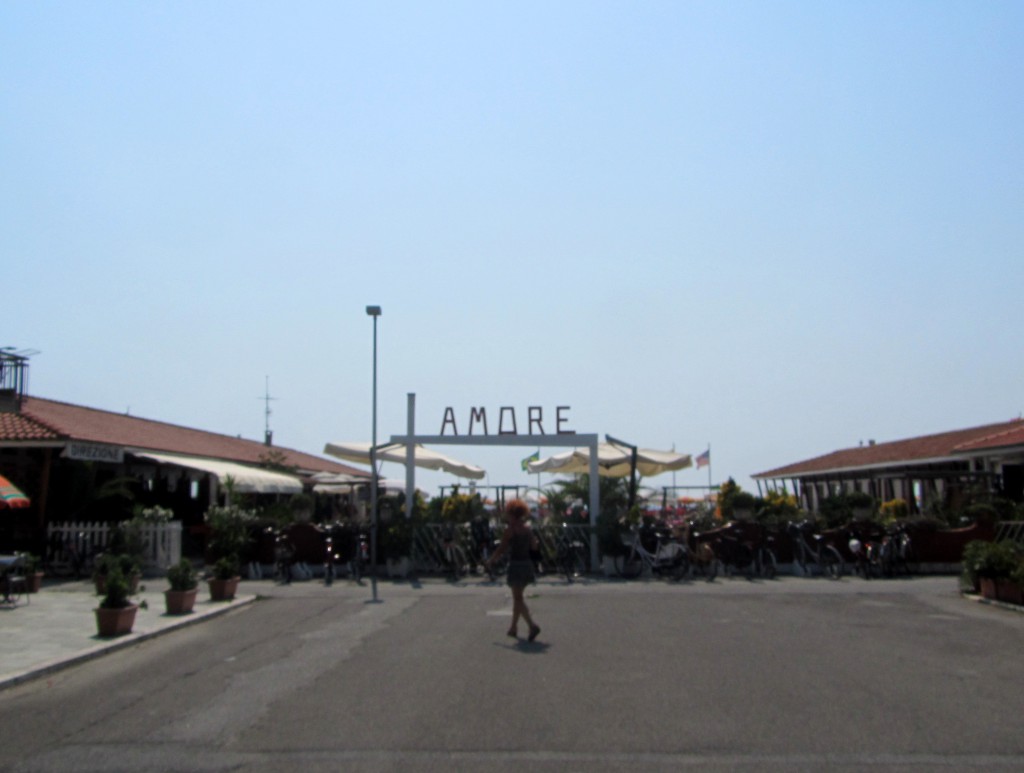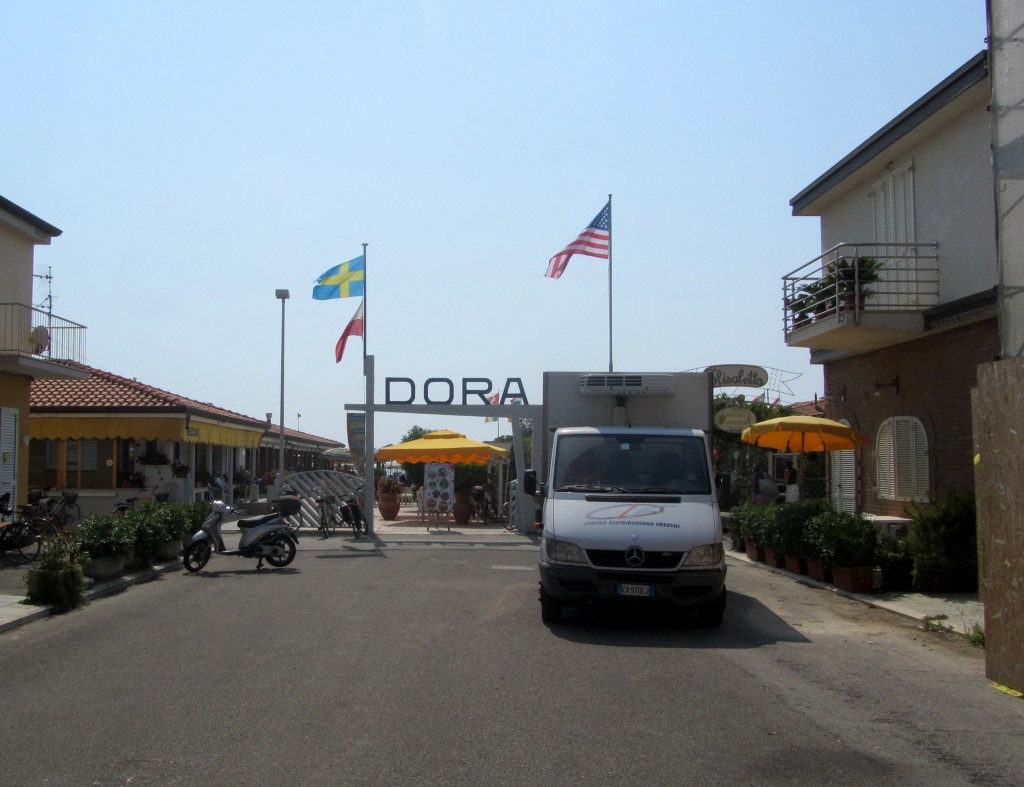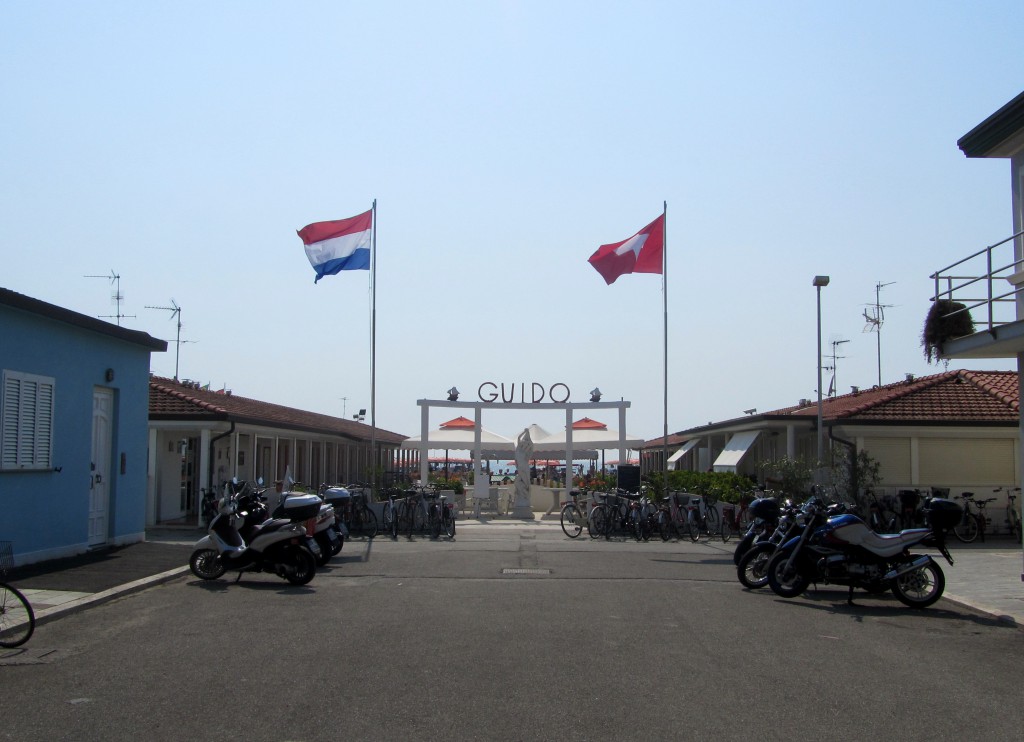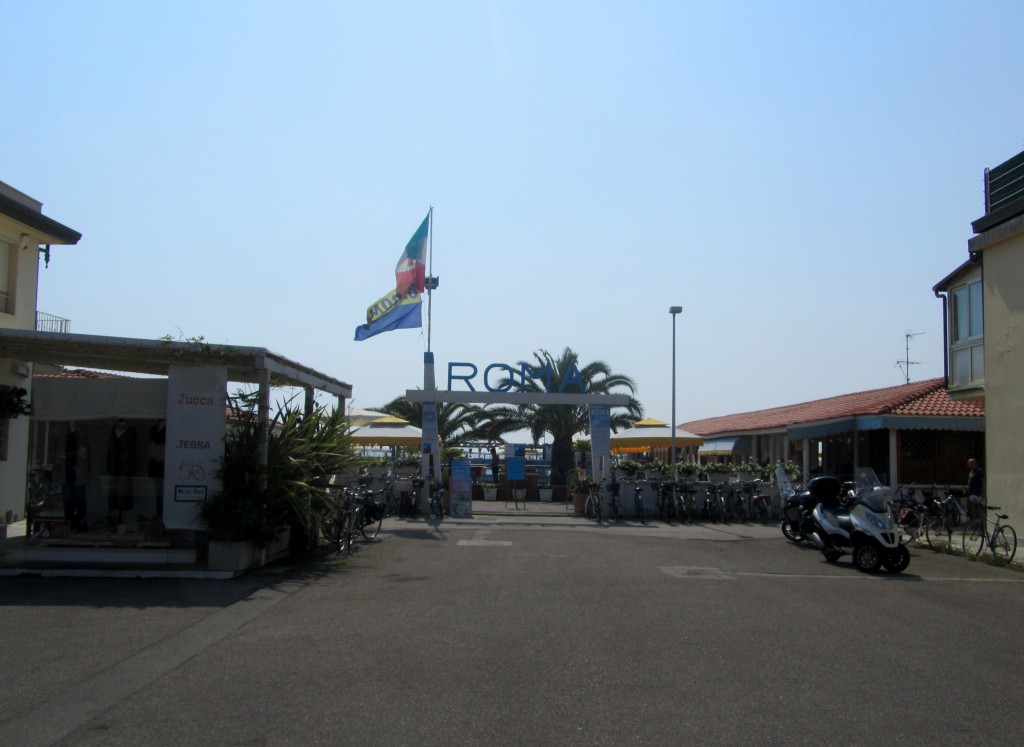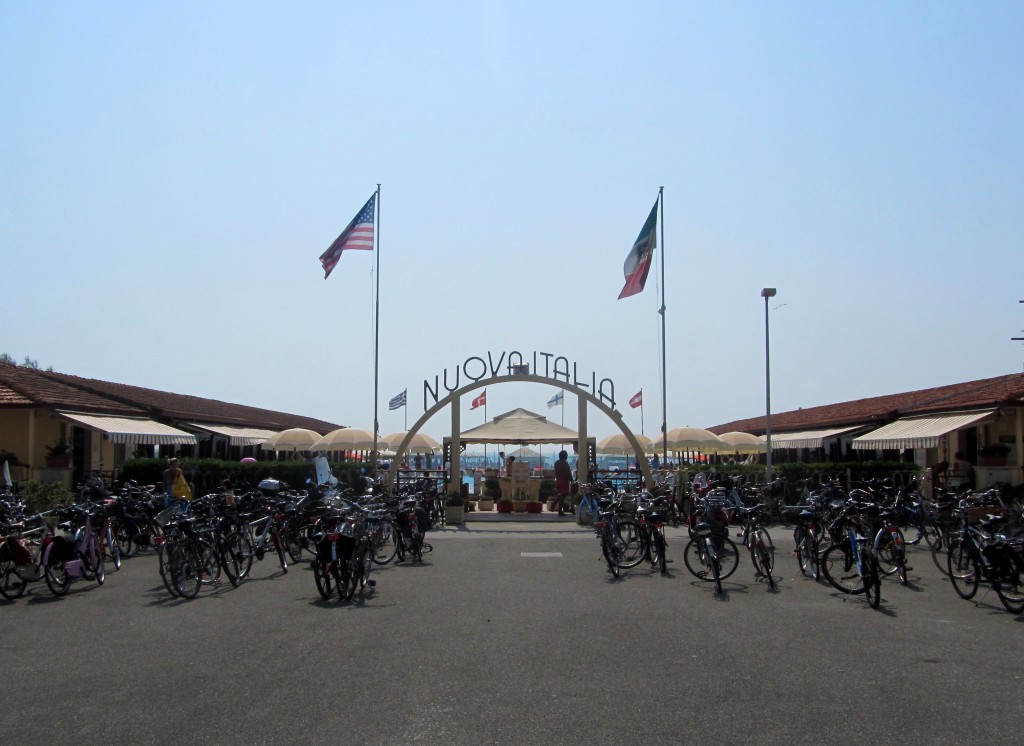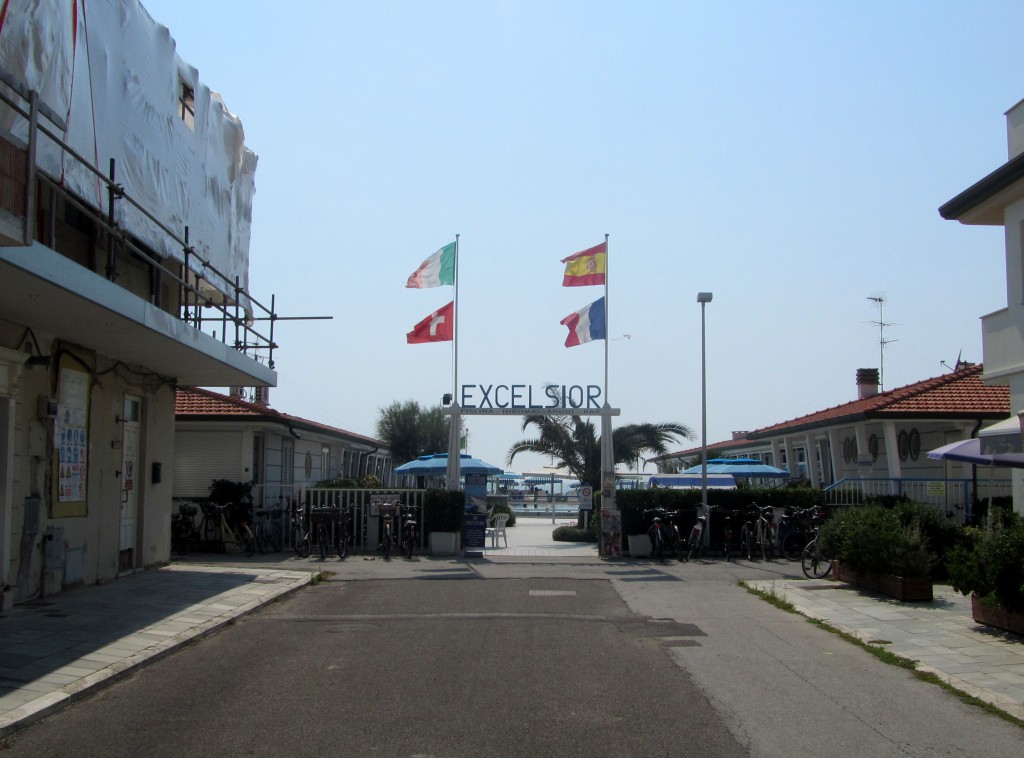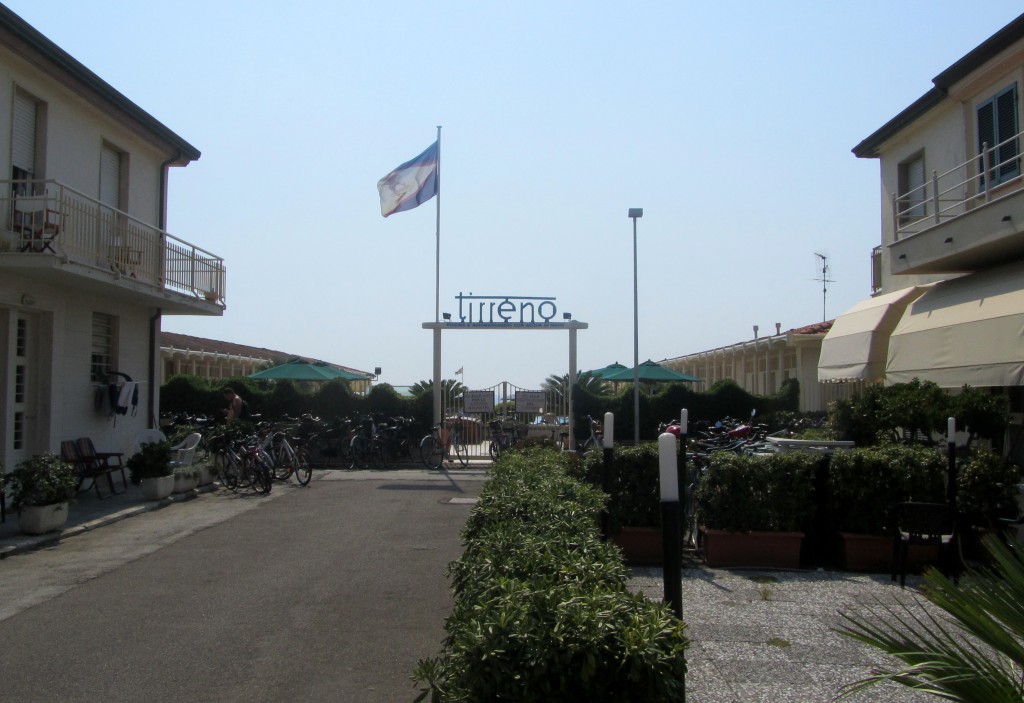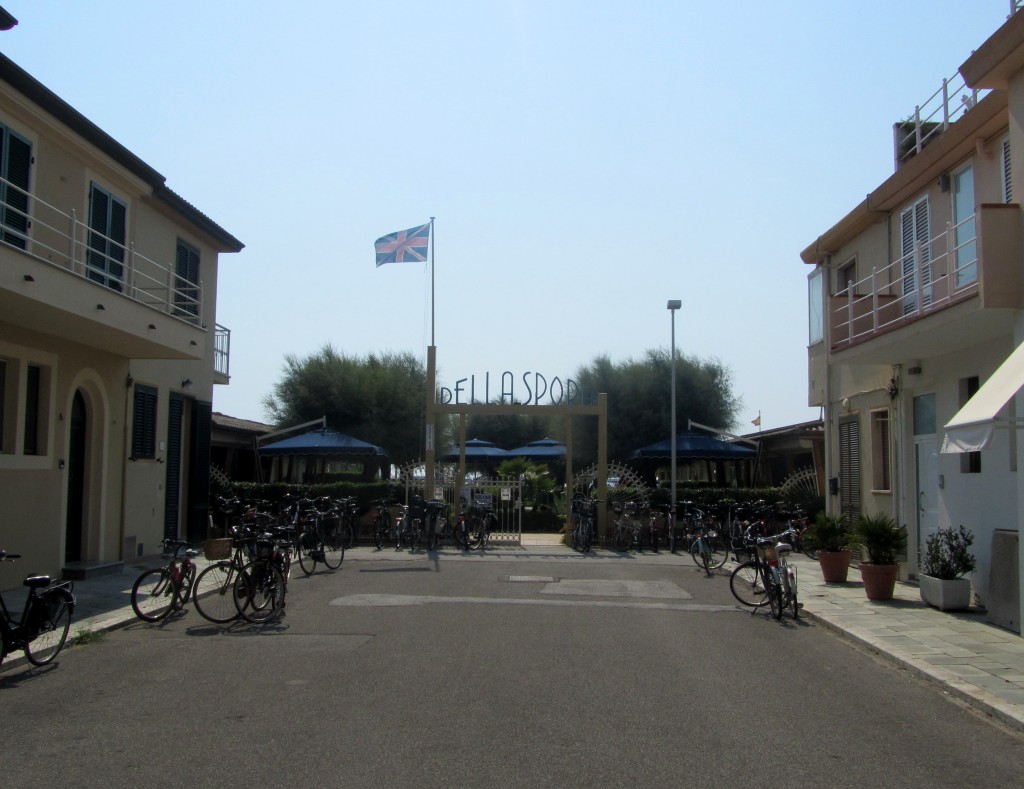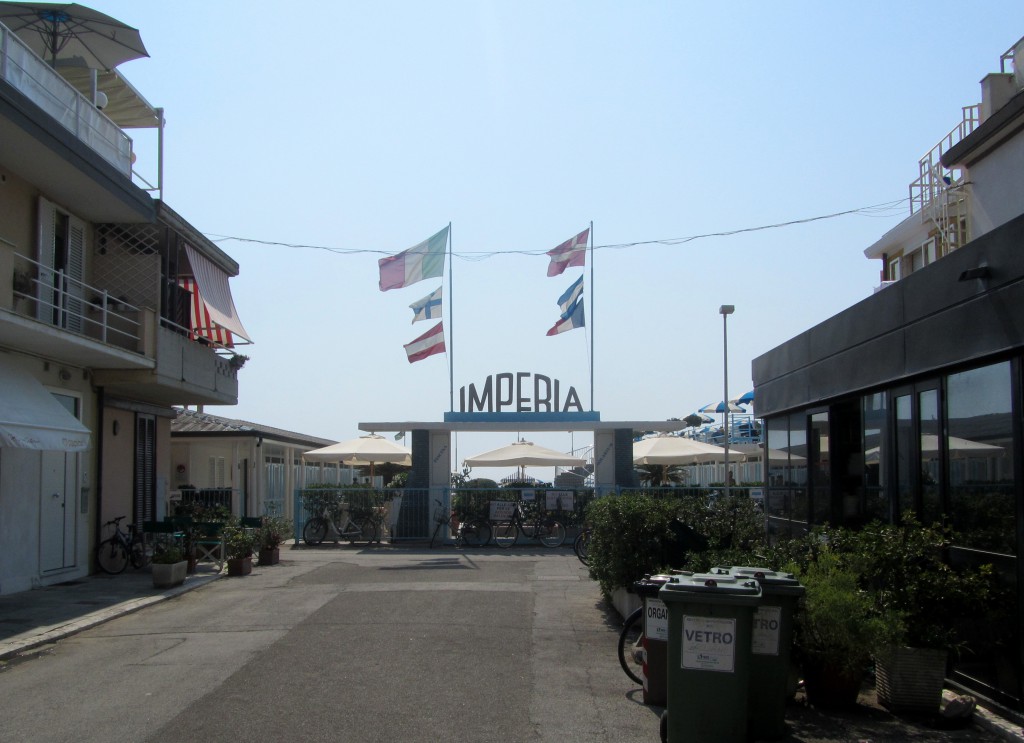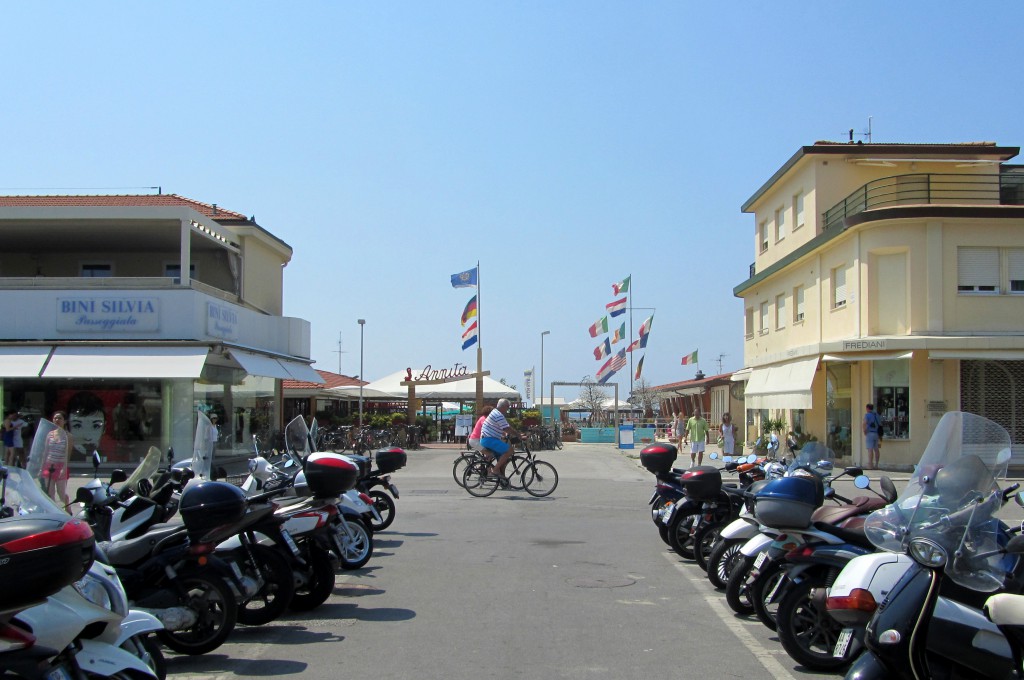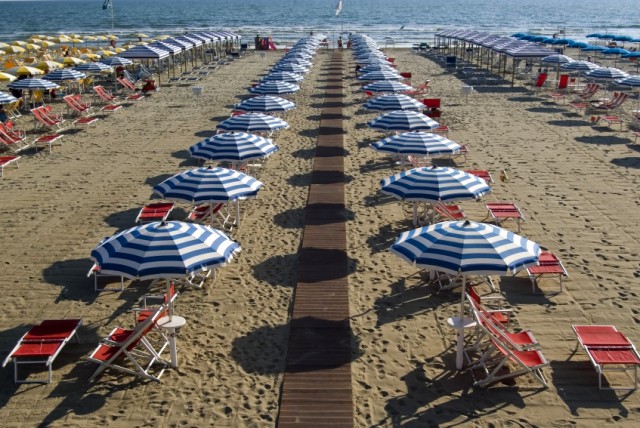 A postcard was our only view of the sea.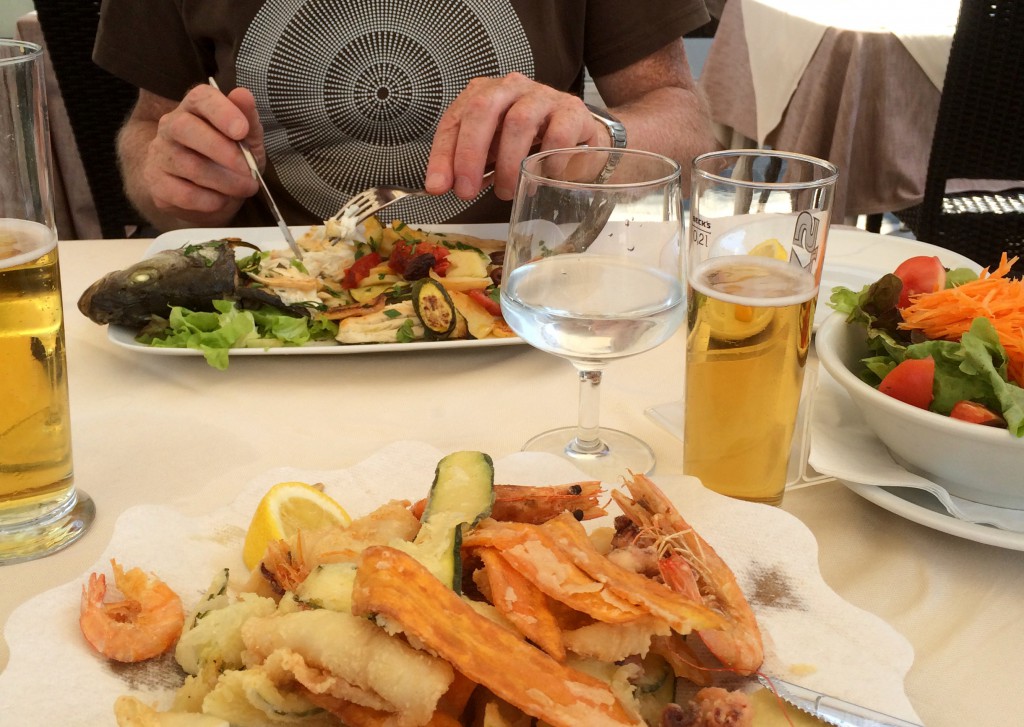 We got a great lunch of fish but without the chips under a gnarled olive tree at Ristorante Olivieri, midway along the promenade between Bagno Narcisa and Bagno Maurizio. Delizioso!