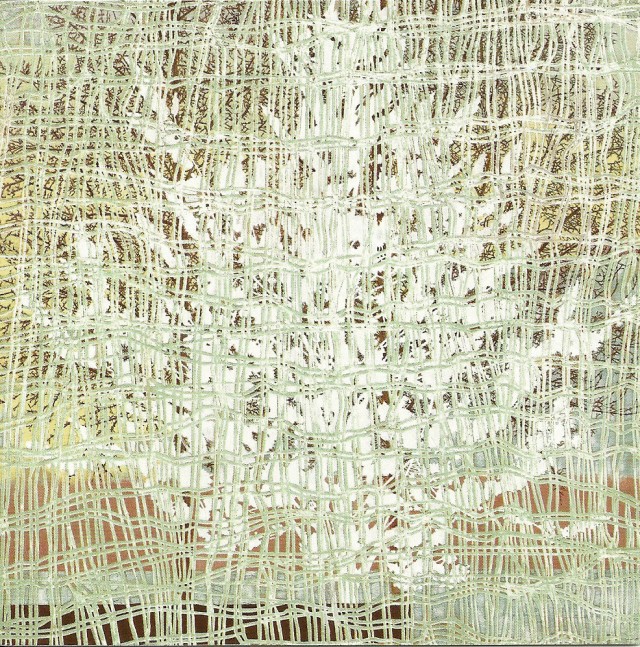 First there was this Christmas card from a painting by Mick Moon, made with oil paint & string on board and called simply Tree. Then I heard the three Staveley-Taylor sisters (aka The Staves) singing Winter Trees: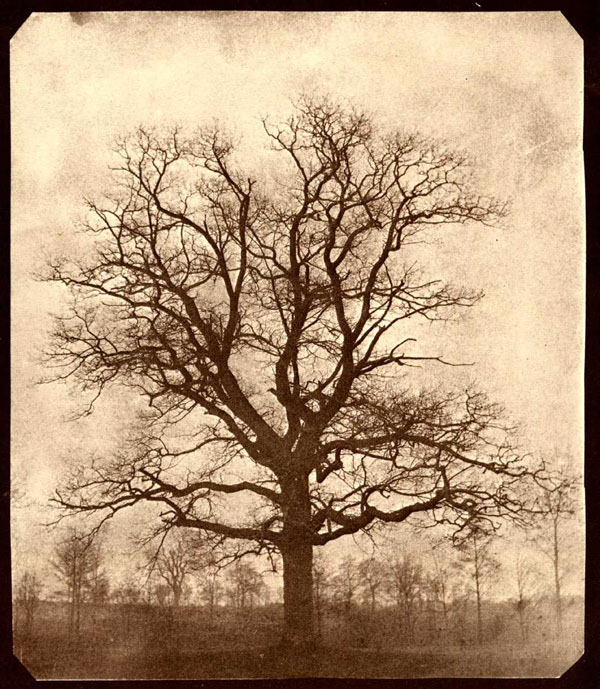 Winter trees began appearing wherever I looked. This is one of the earliest, an oak tree photographed by Henry Fox Talbot at Lacock Abbey, circa 1840.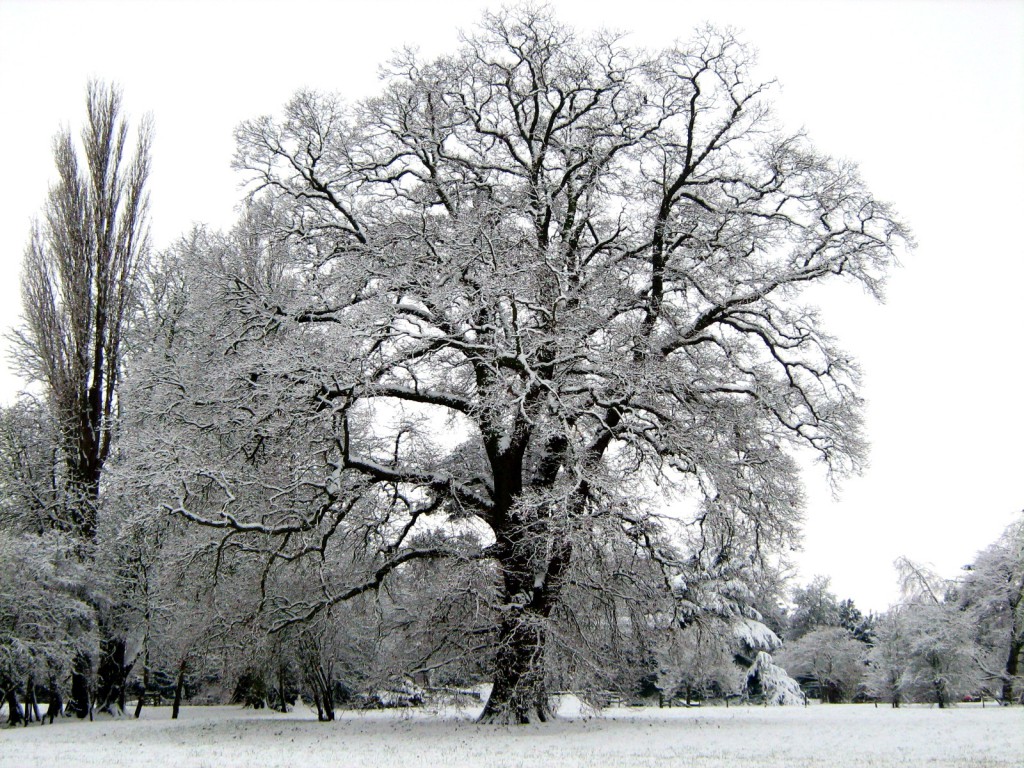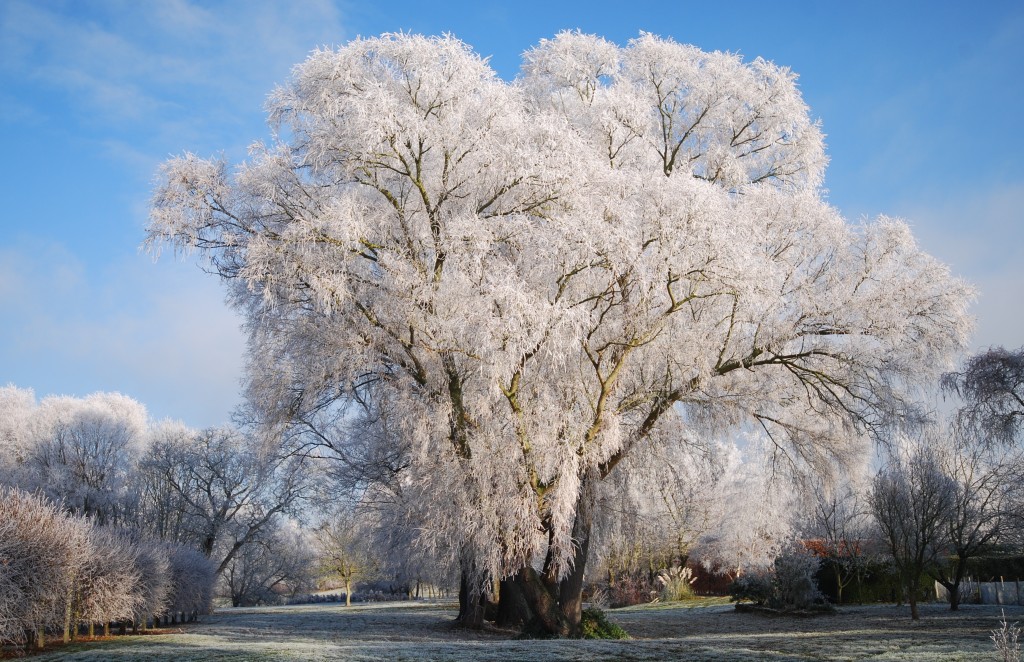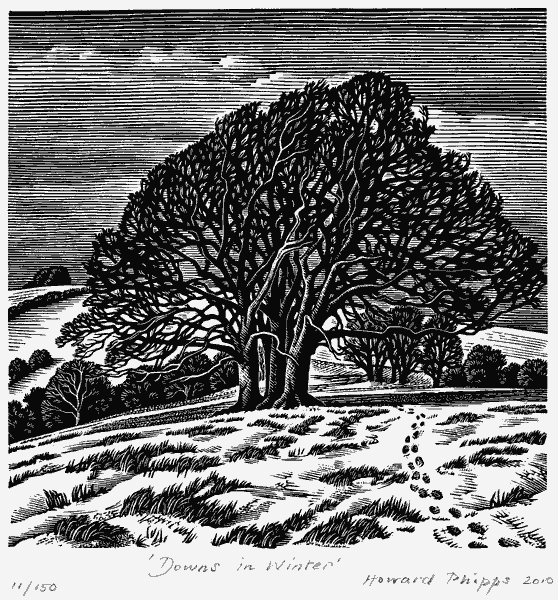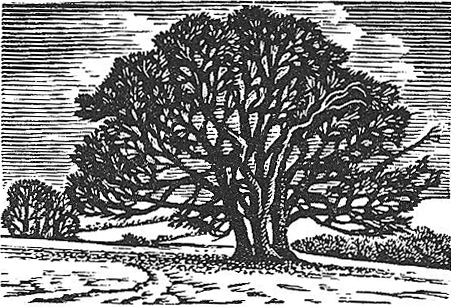 Howard Phipps has often said that he prefers to draw winter trees because he can more easily see their structure when they're without foliage. Slightly Foxed agreed and perhaps David Hockney too.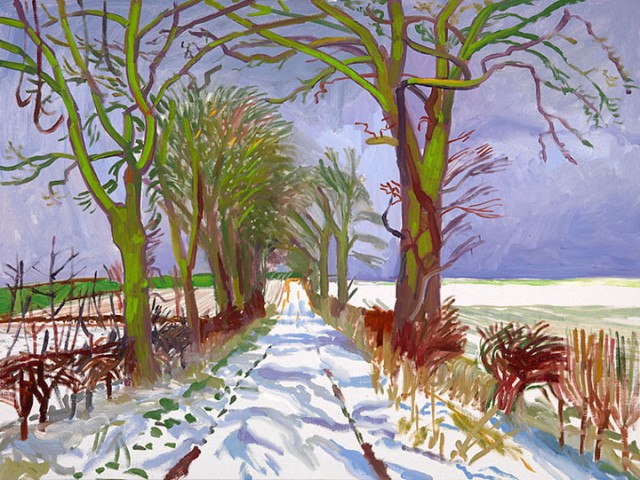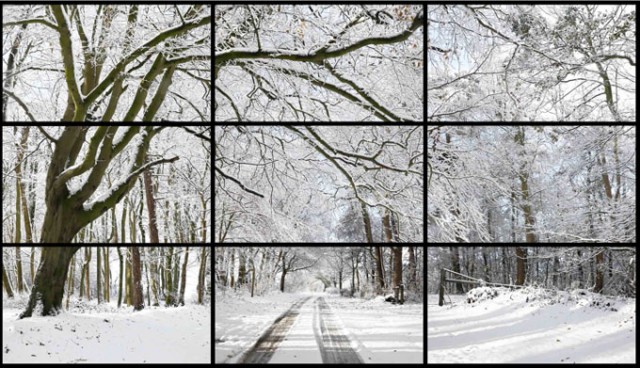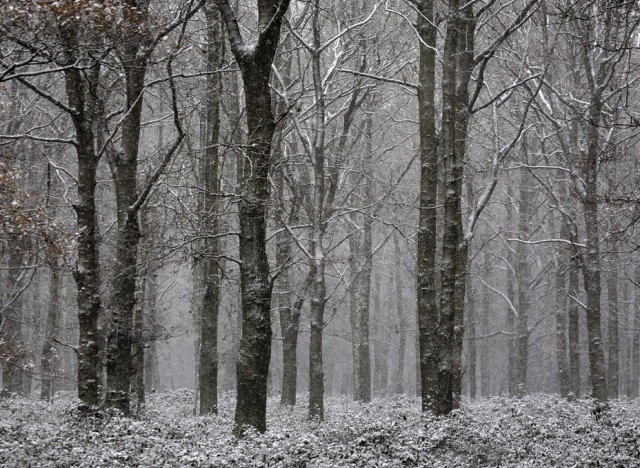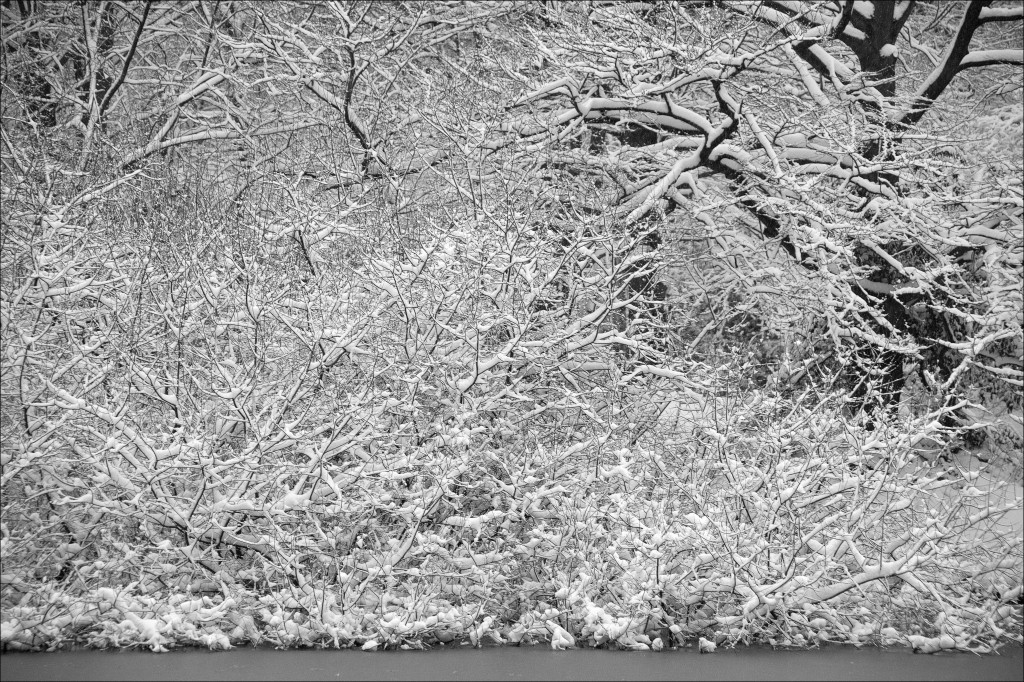 I found beautiful photographs of Wintry Wood in Epping Forest by Iain West and Thomas Peck then inevitably winter and woods led me to Stopping By Woods On A Snowy Evening by Robert Frost.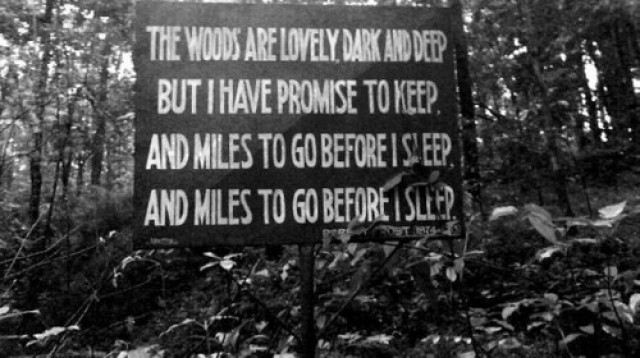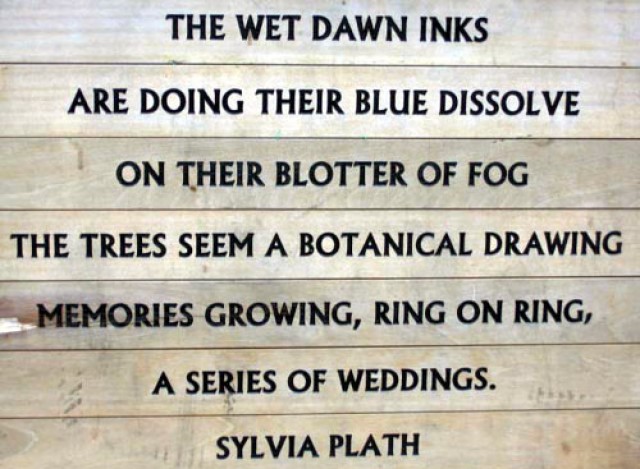 I was more surprised to find Sylvia Plath's Winter Trees quoted on Week Street in Maidstone. She wasn't there when I lived around the corner in Camden Street.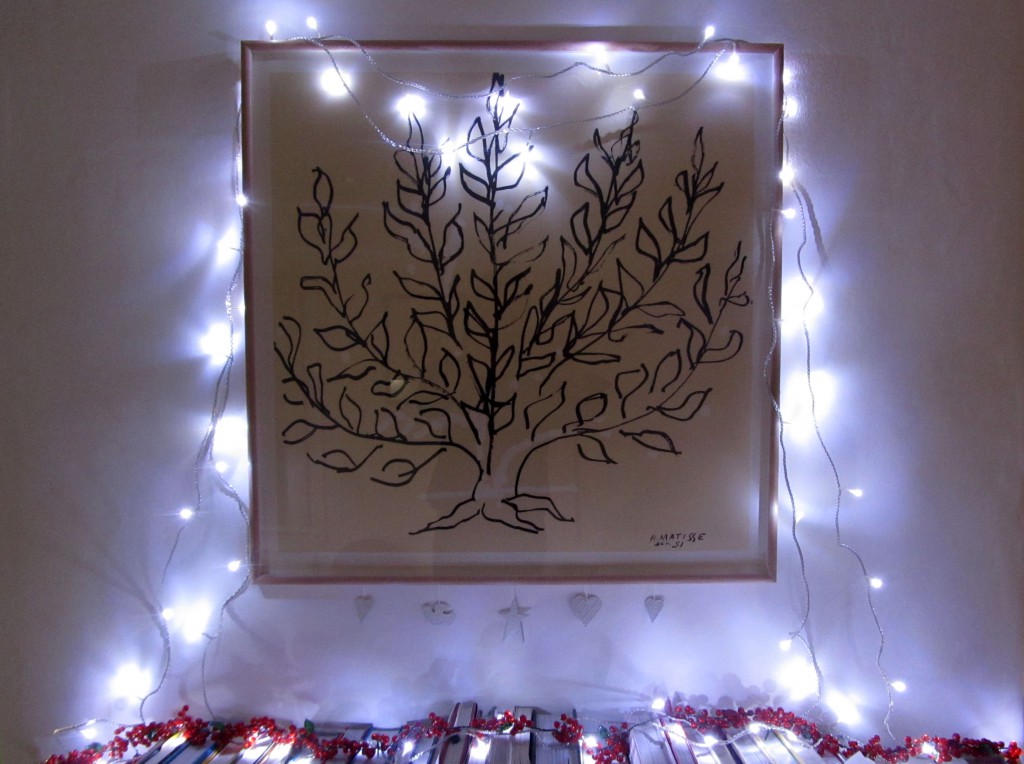 At home for Christmas there was an illuminated Matisse tree, un arbre de Noël, dressed for winter but also a memento of sunshine and summer and the south of France.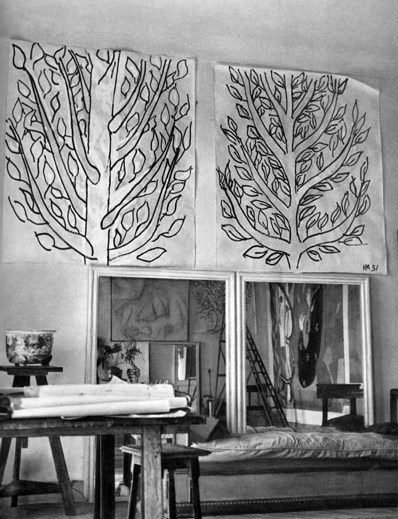 And an Eric Ravilious snow tree lest we forget where we are.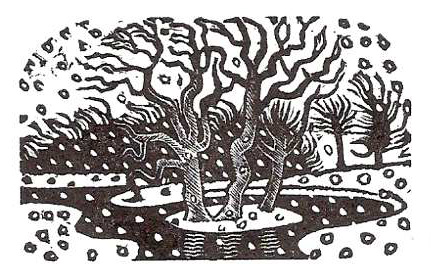 ※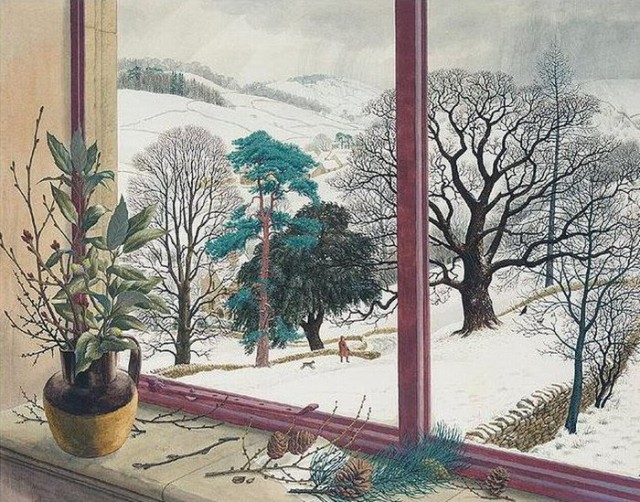 PS: It looks like these trees might grow into a forest. Stephanie Maltman suggested the addition of Stanley Badmin. This looks like a picture of winter trees, I hope it's the right one. Then Andrew Walton sent me a photograph from Oxford – Dear Chris I've just been out on Port Meadow. This tree, a Binsey Poplar, is the winter roost for visiting cormorants. If you want to add it to the winter tree series please do so. Best etc, Andy.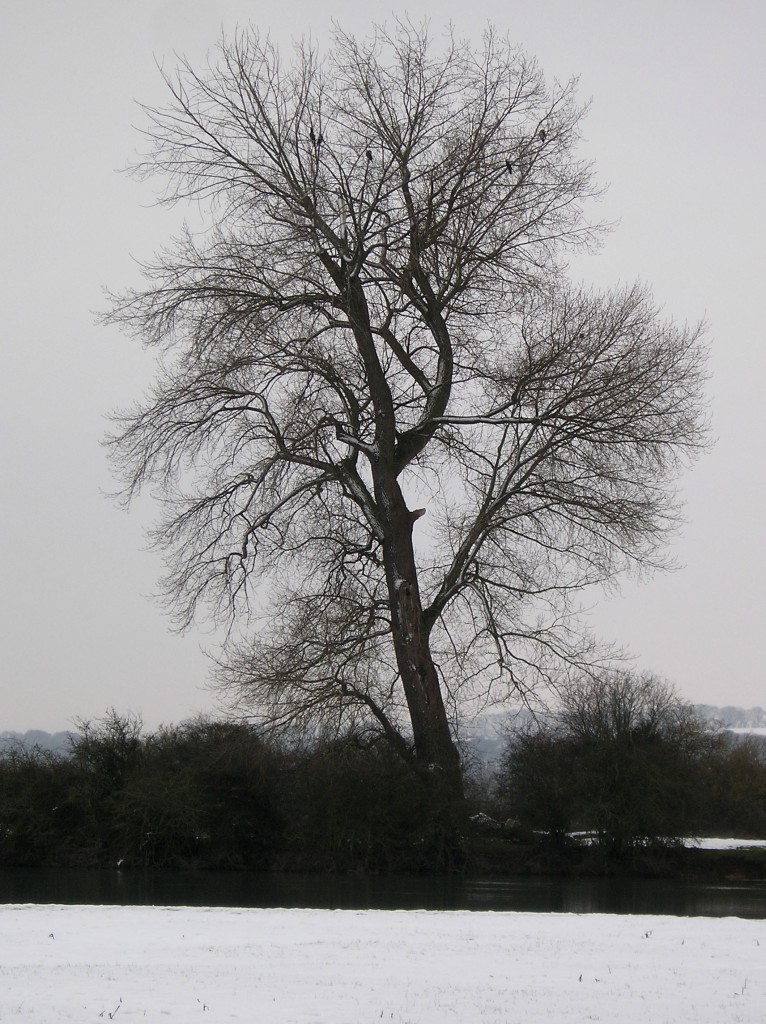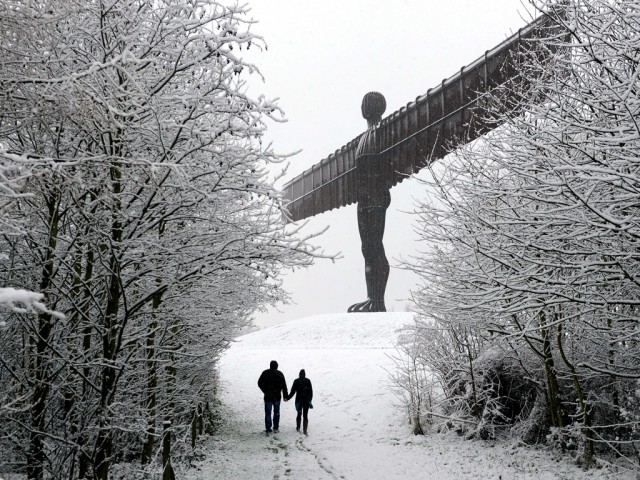 Sue reminded me of this photograph of Antony Gormley's Angel Of The North framed by winter trees, another from the Eyewitness series, and then I remembered Piet Mondrian. Why did it take me so long? Grey Tree is a beautiful, essential tree, an aboriginal tree, the sapling of modern art that became abstraction and minimalism, a tree stripped back to its roots. A true winter tree.