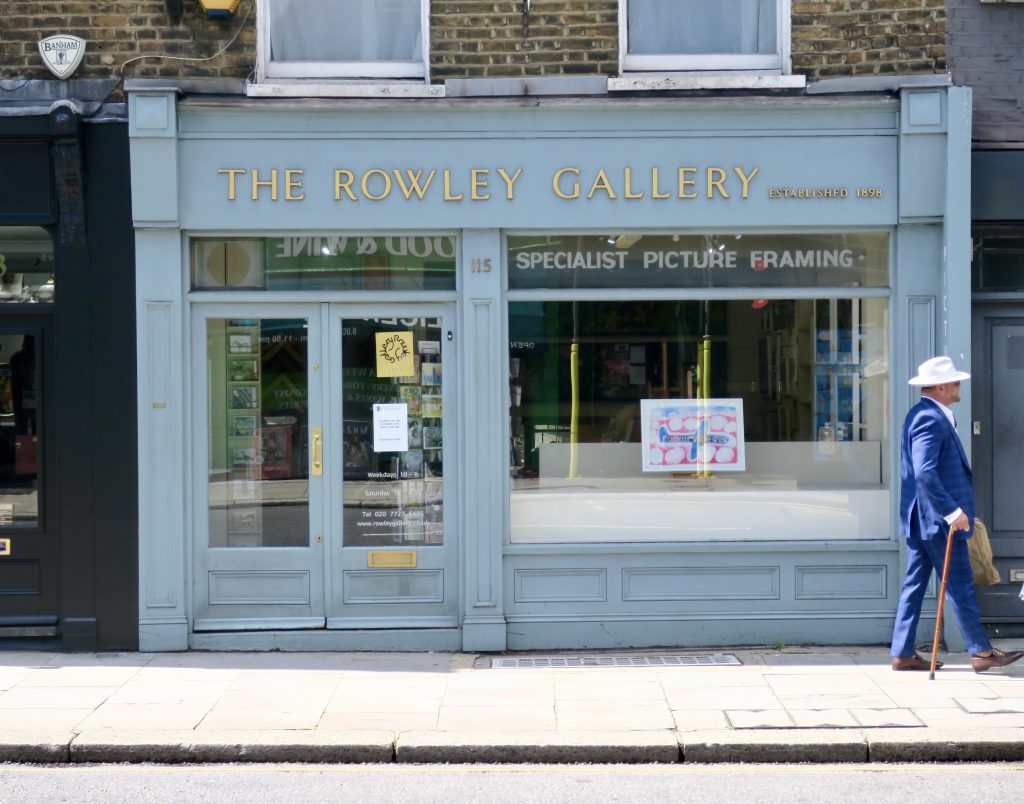 We planted a Christopher Corr painting in our window and watched it grow into an exhibition. Day by day more pictures appeared and still they go on appearing. So this blogpost is a photographic record of the growth of an exhibition. I'll update it regularly. Watch this space.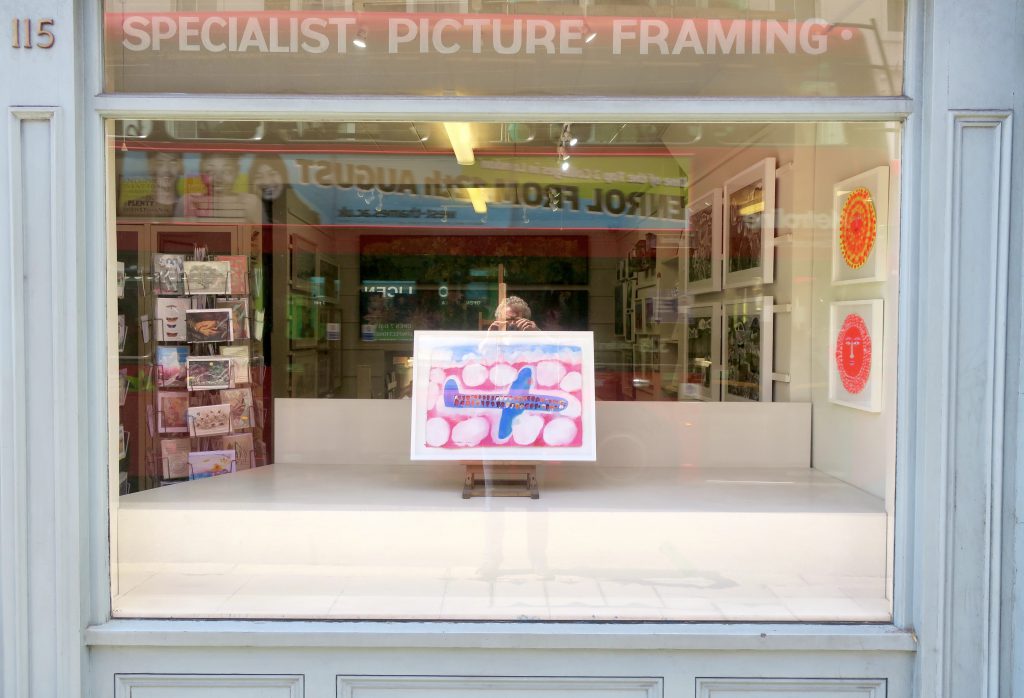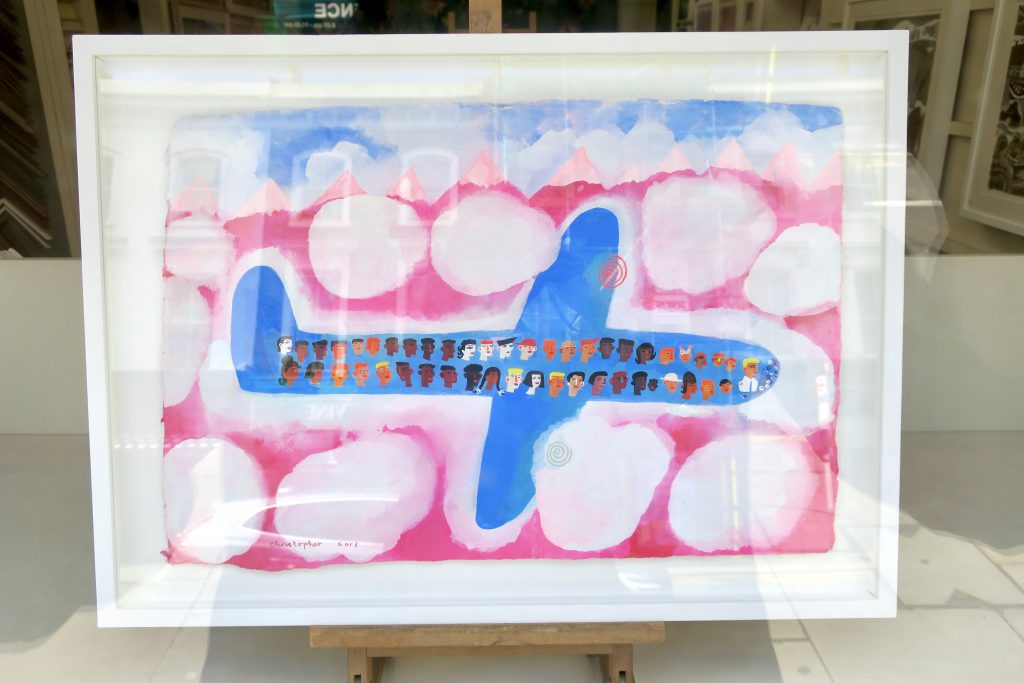 Flying Through The Clouds
※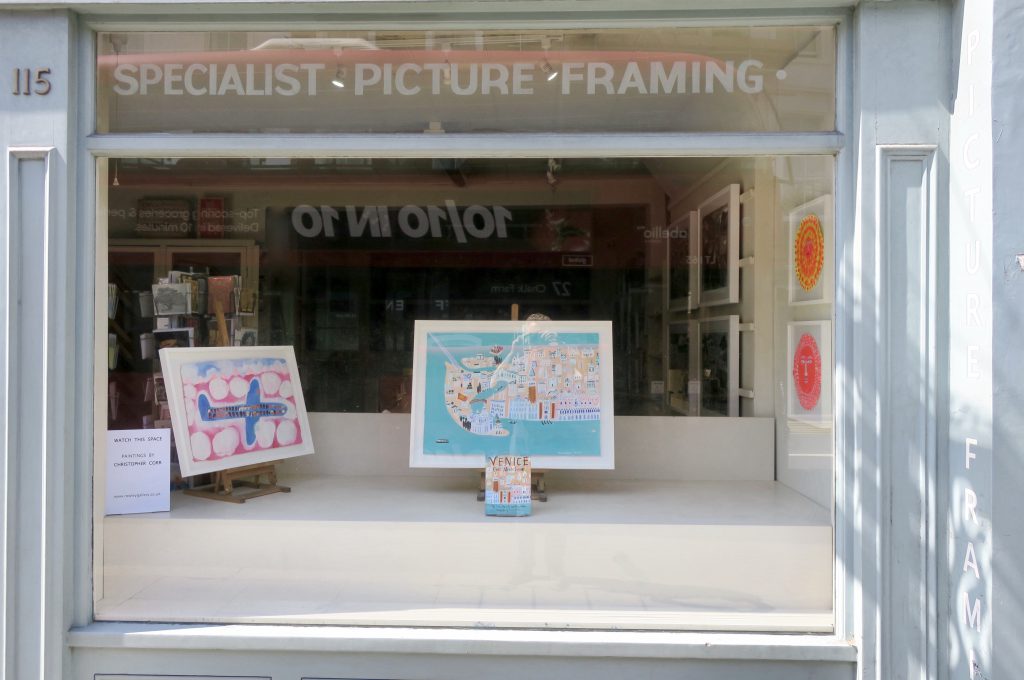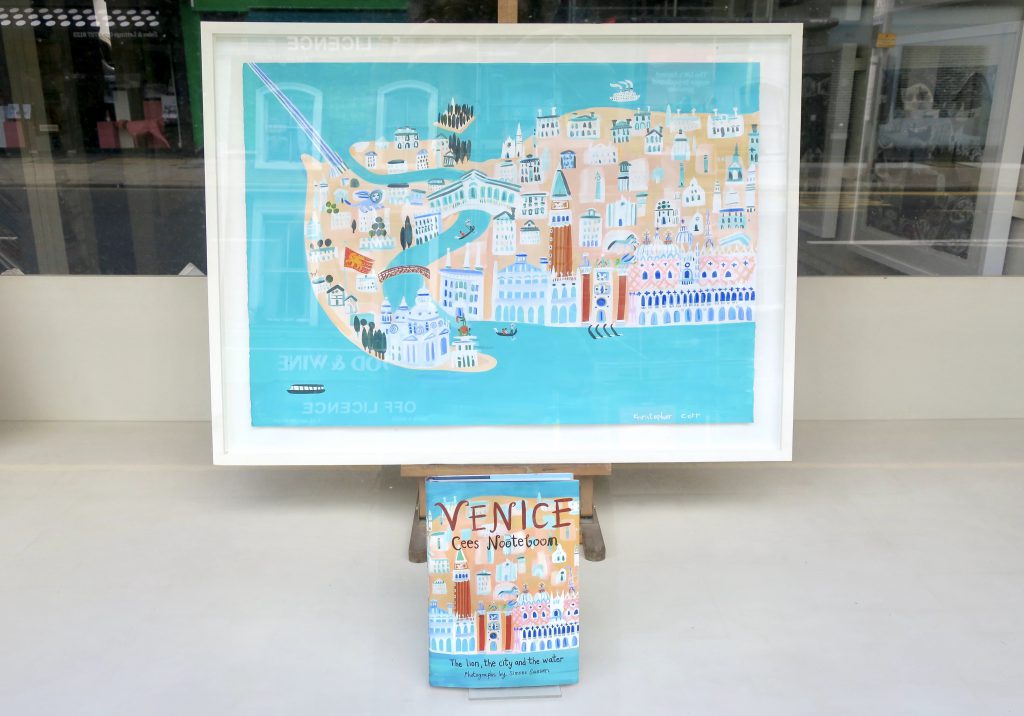 Venice: The Lion, The City & The Water
(for Cees Nooteboom)
※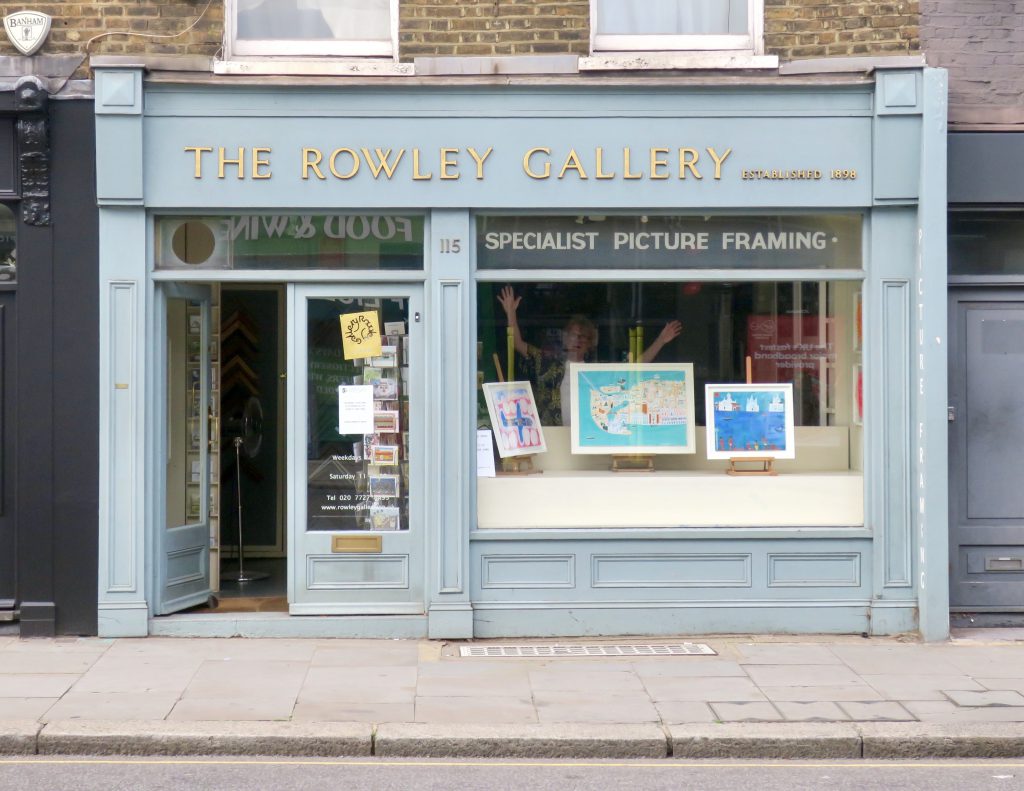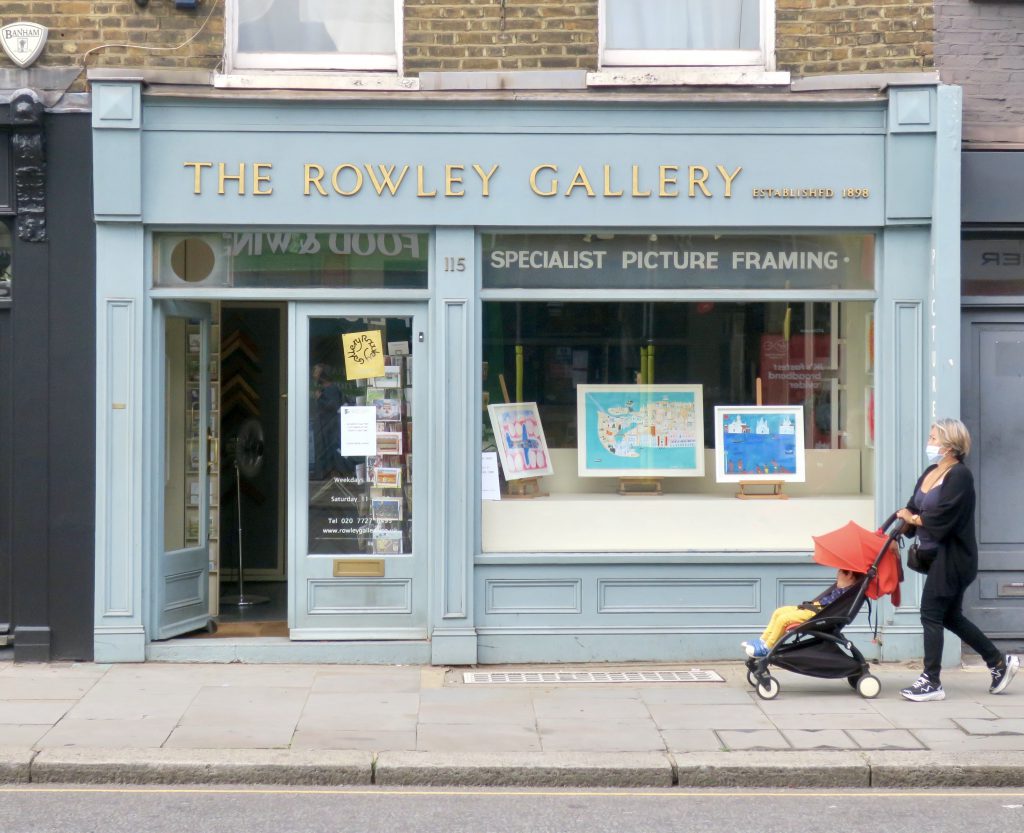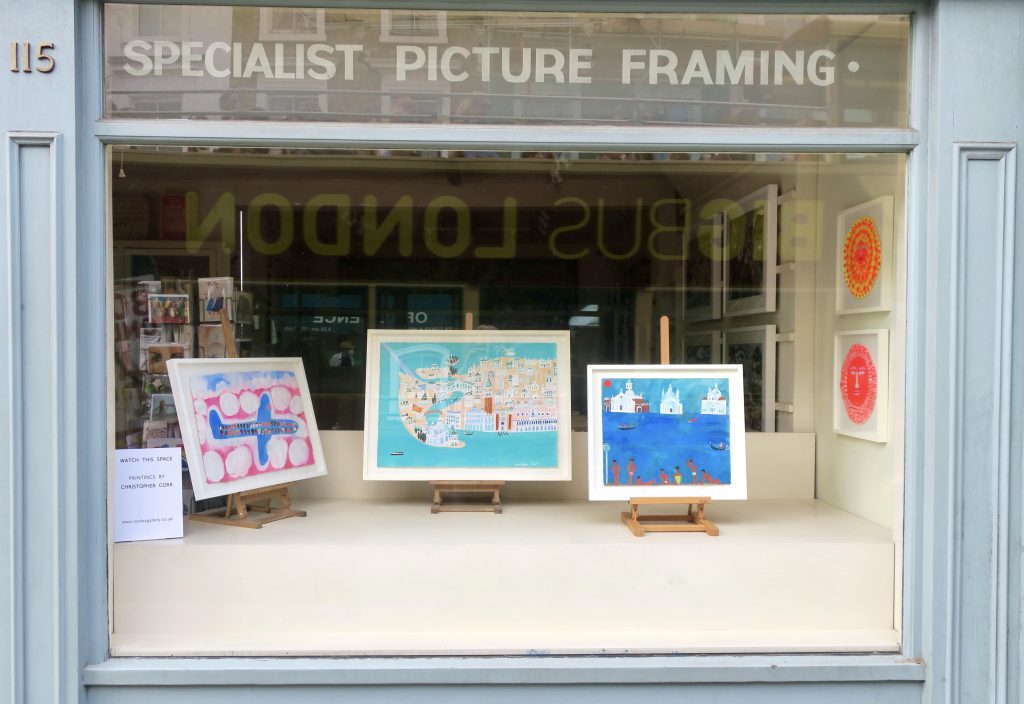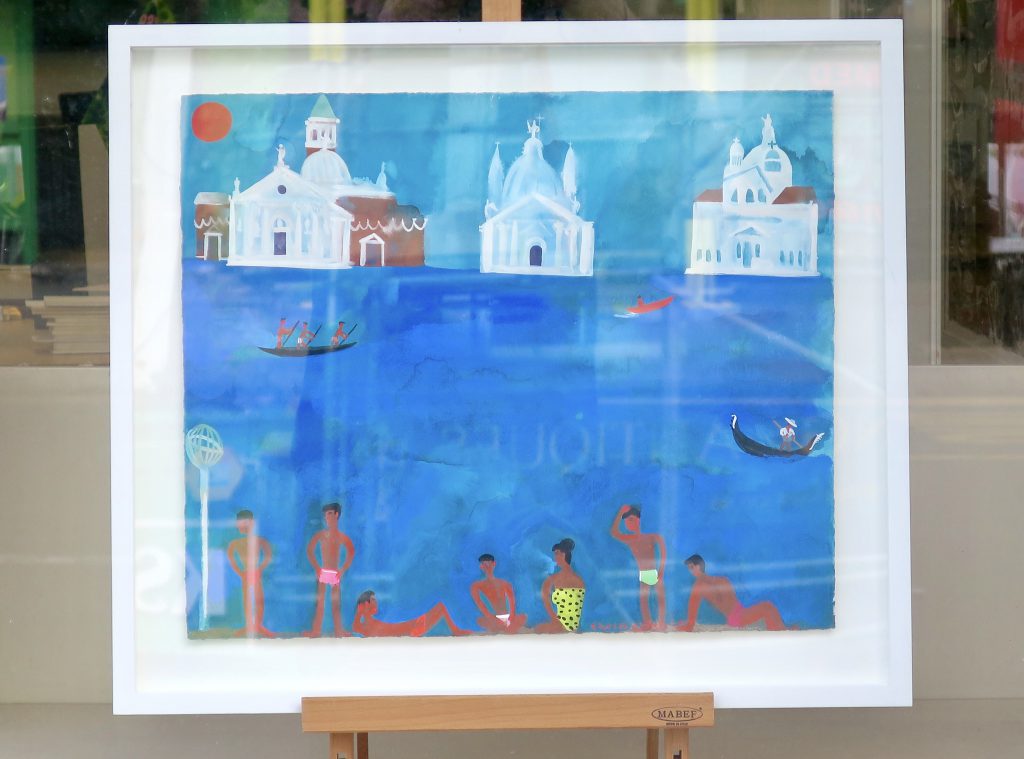 Looking At Venice From The Lido
※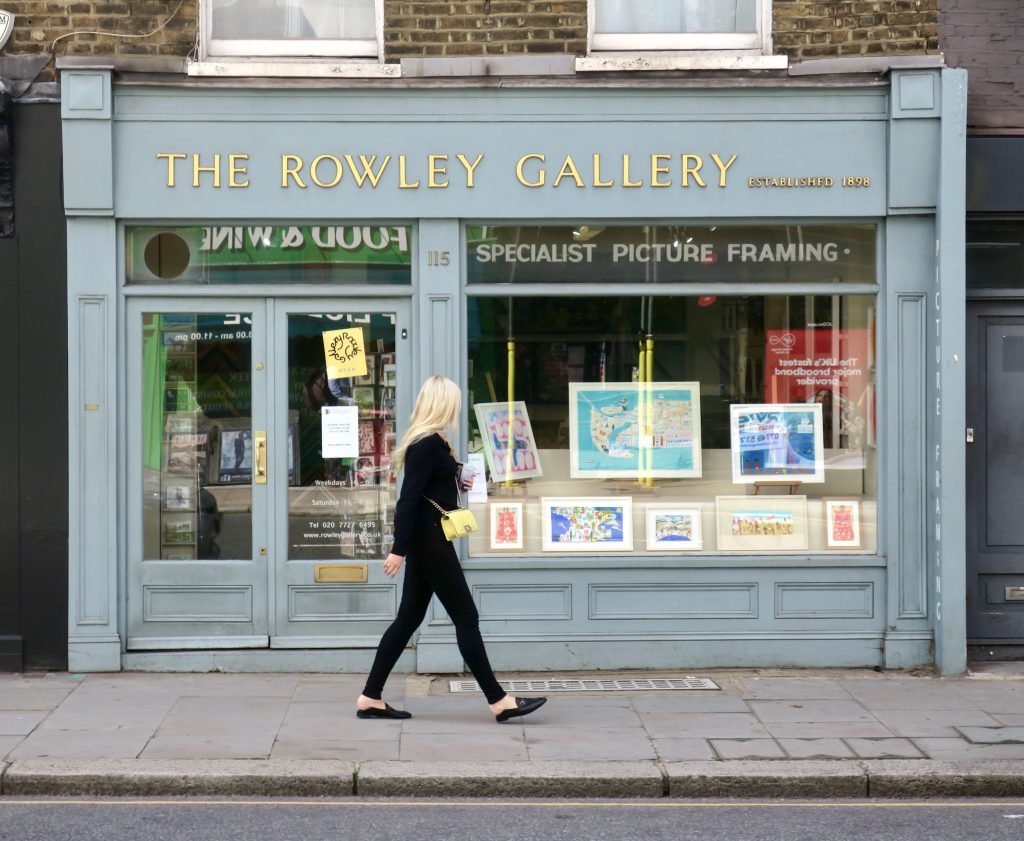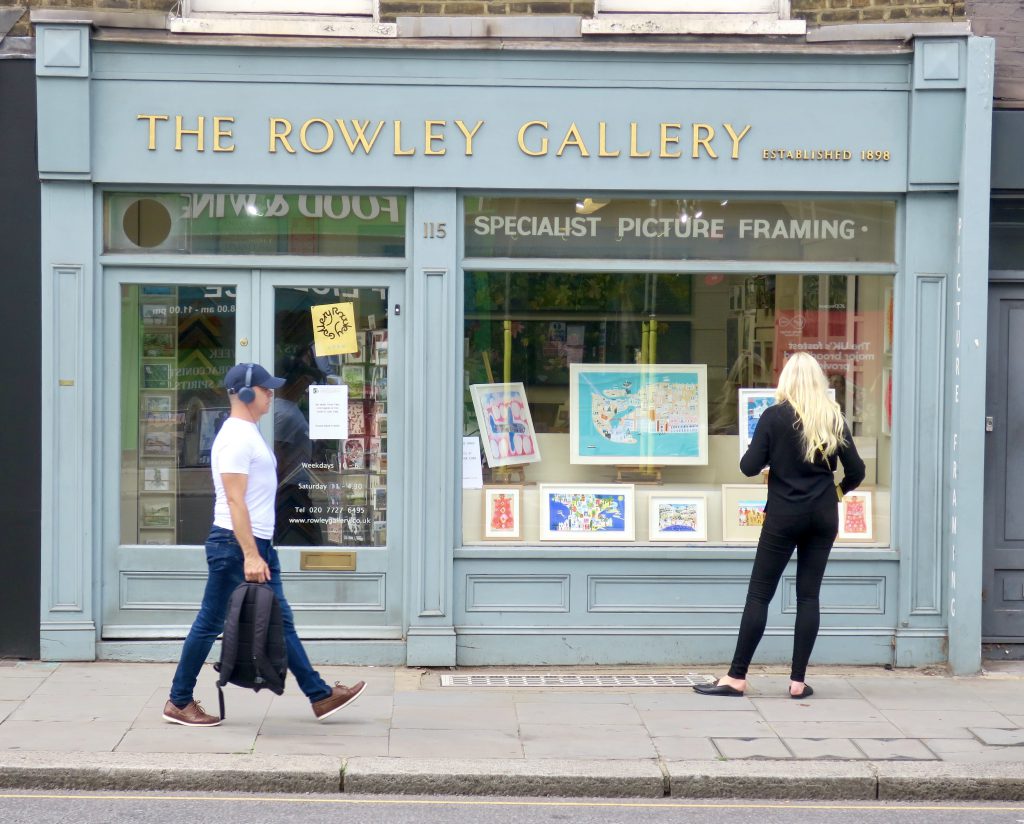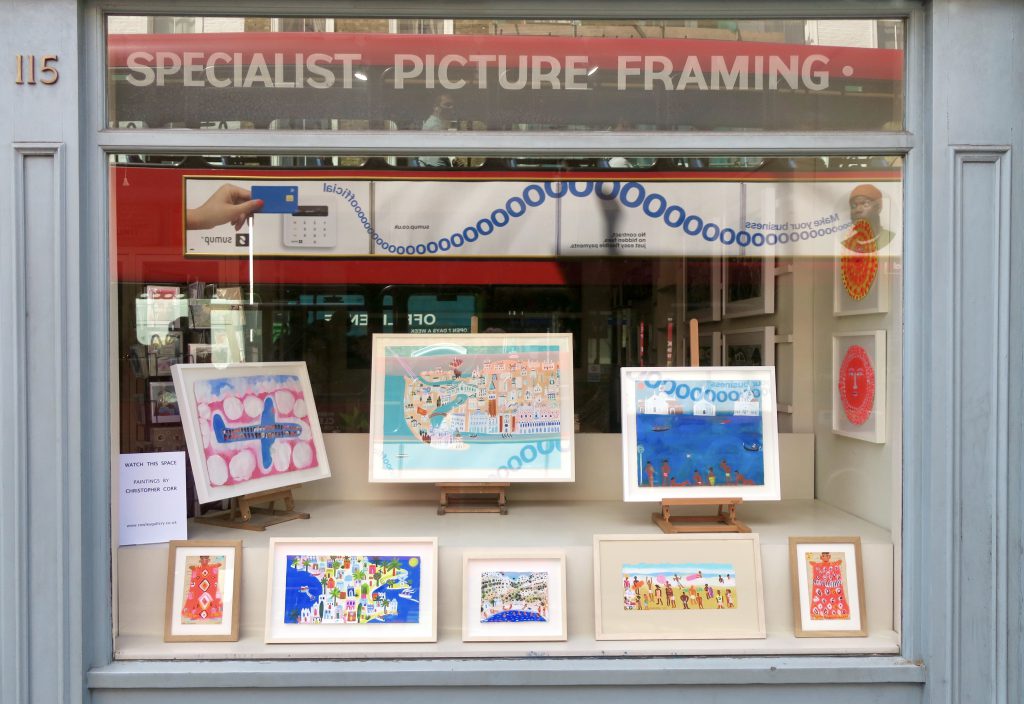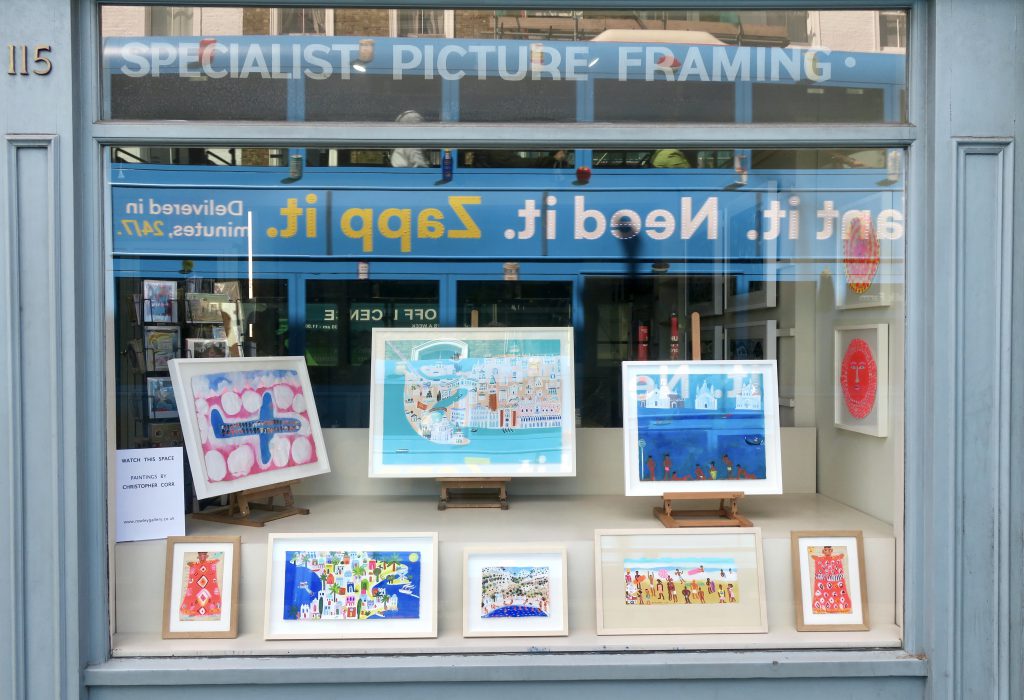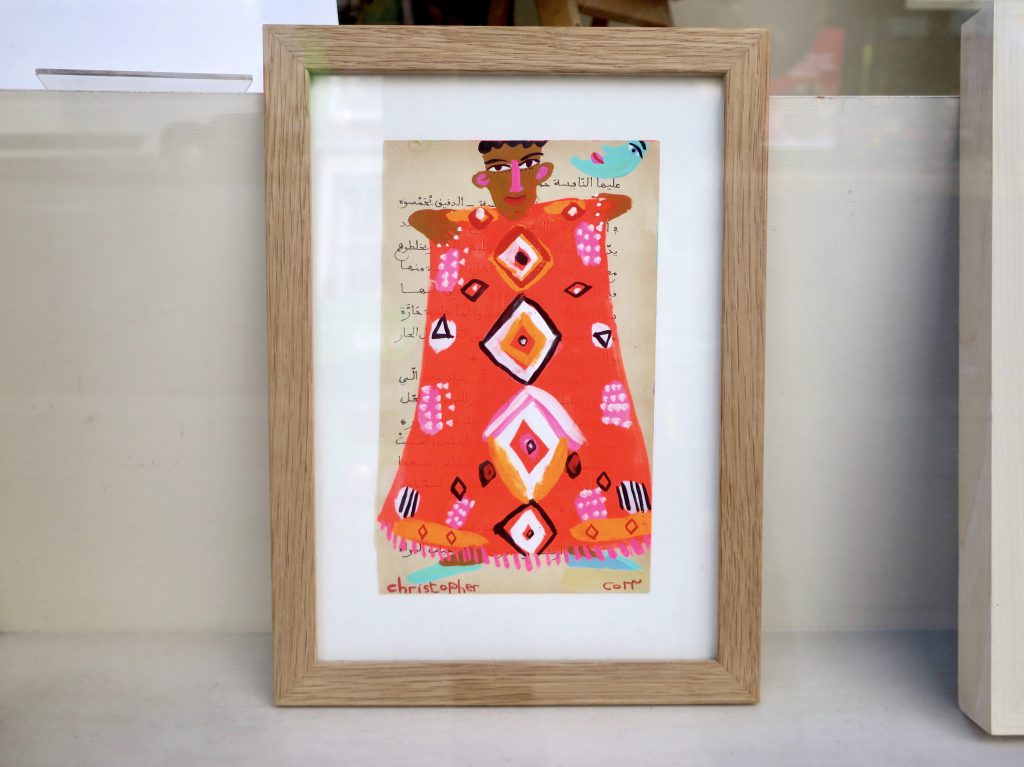 Carpet For Sale In Marrakech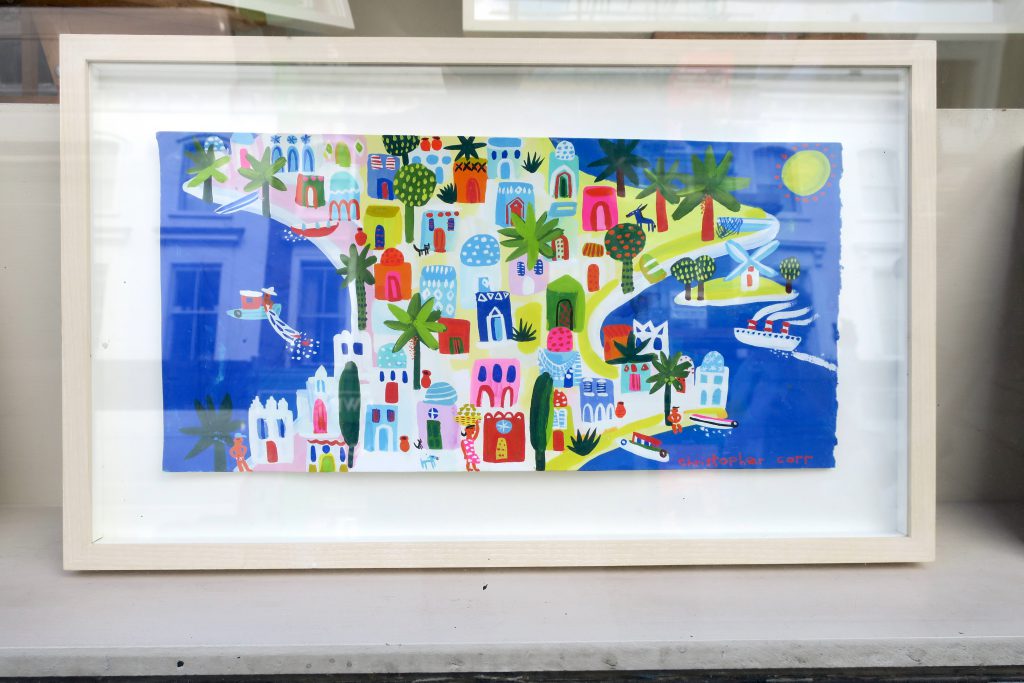 Simi, Greece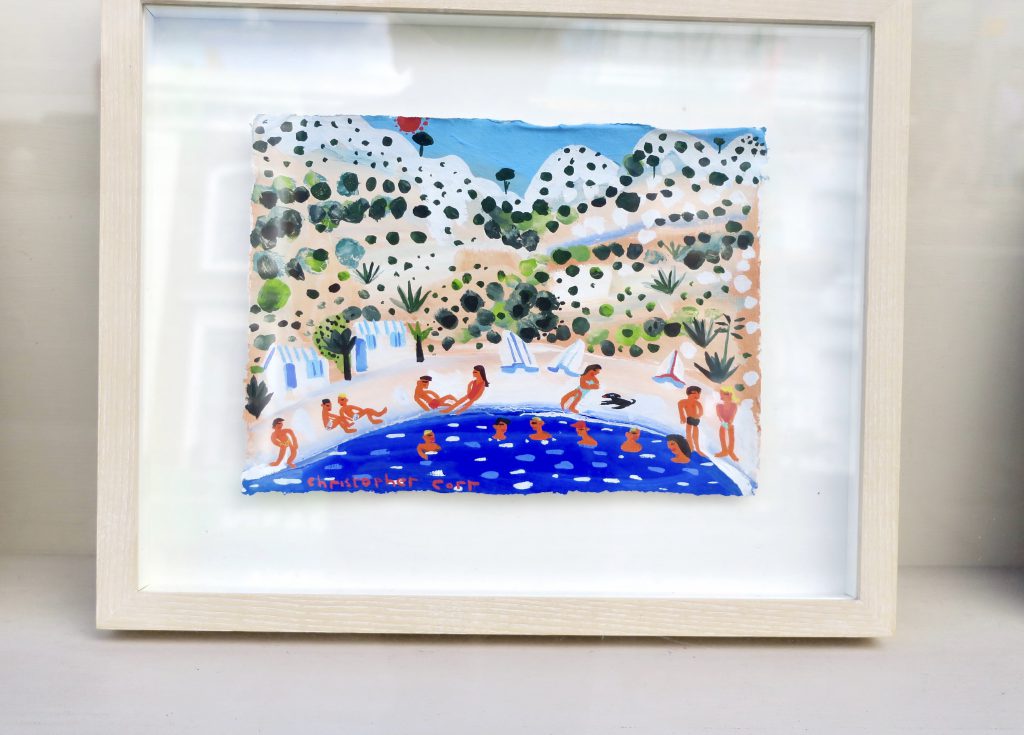 On The Beach, Sugiton Calanque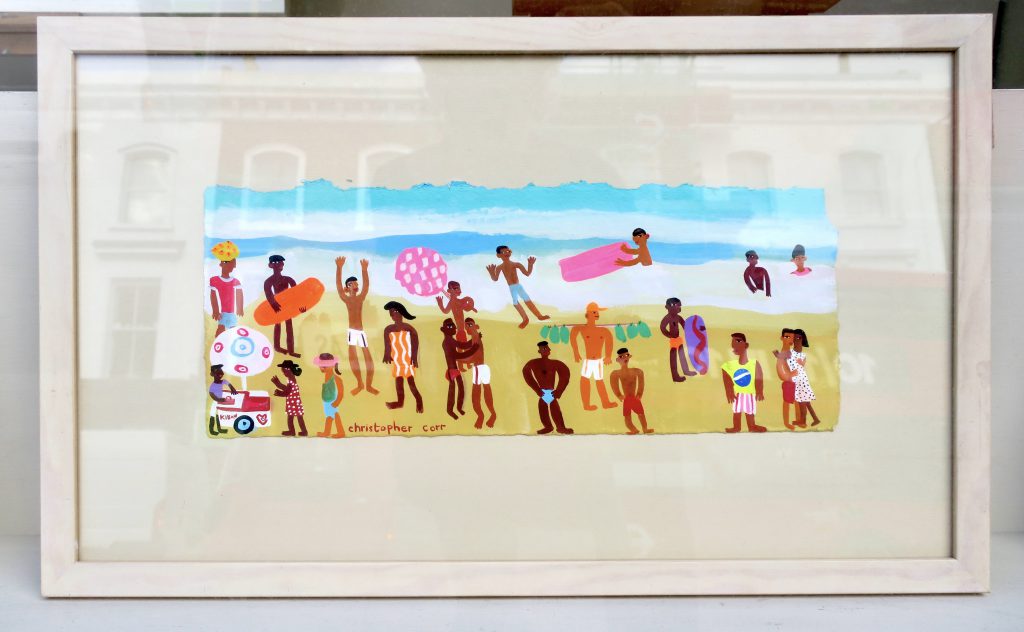 Natal Beach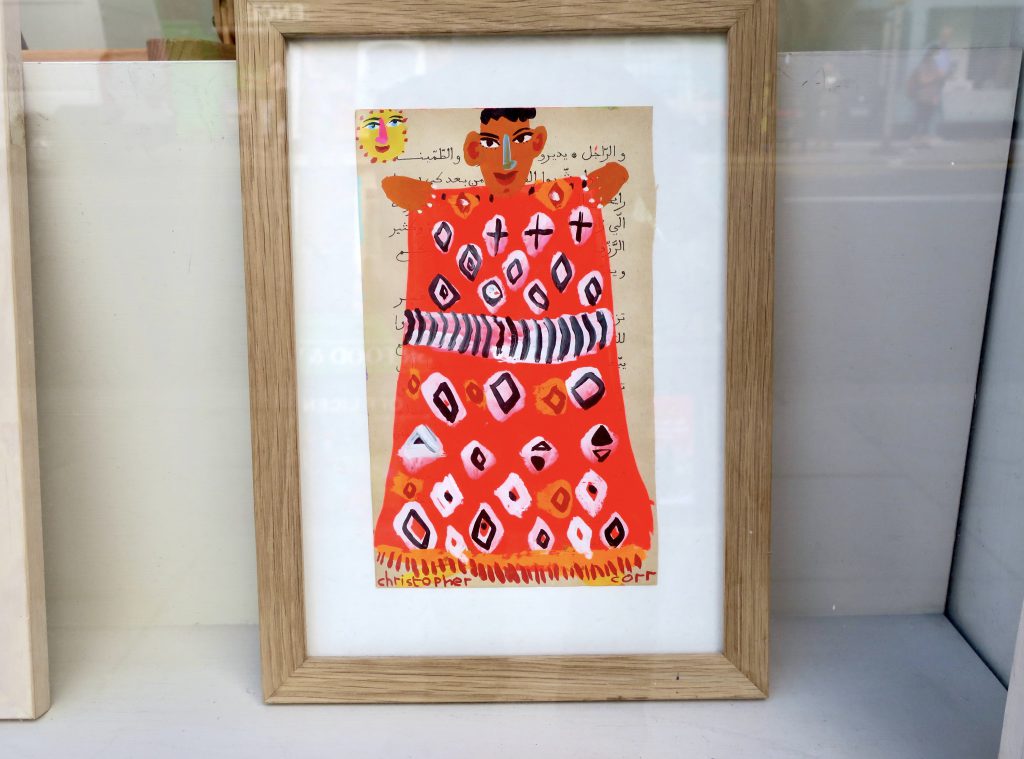 Carpet Seller In Maroc
※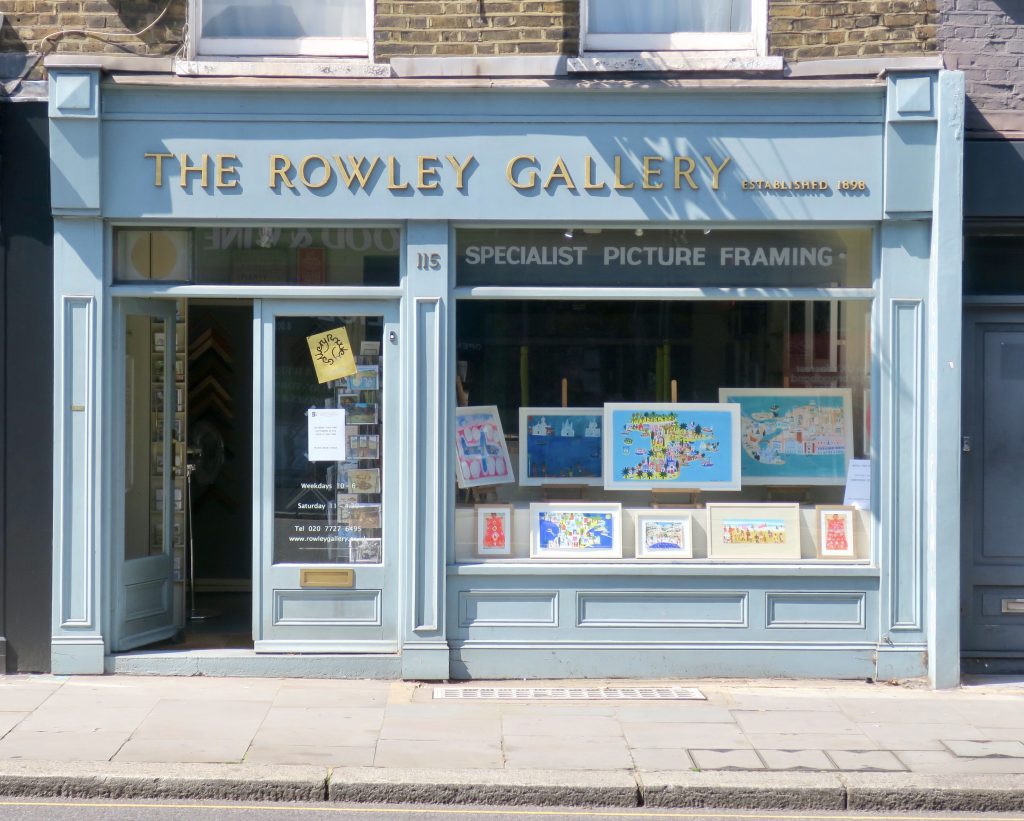 A wonderful colourful Corrful windowful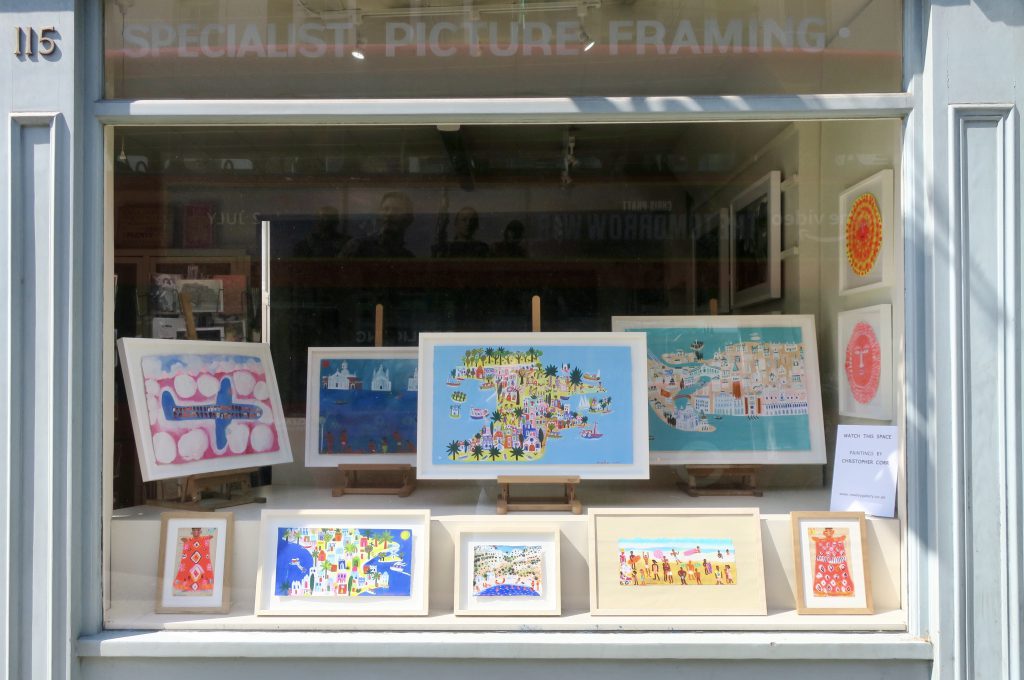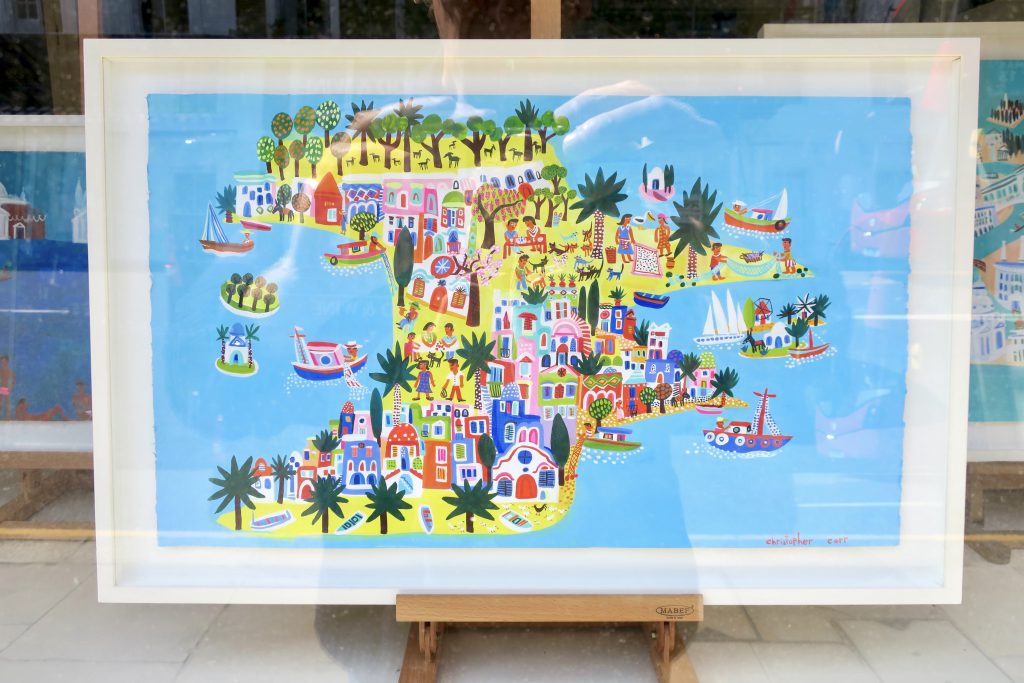 Island Life In The Aegean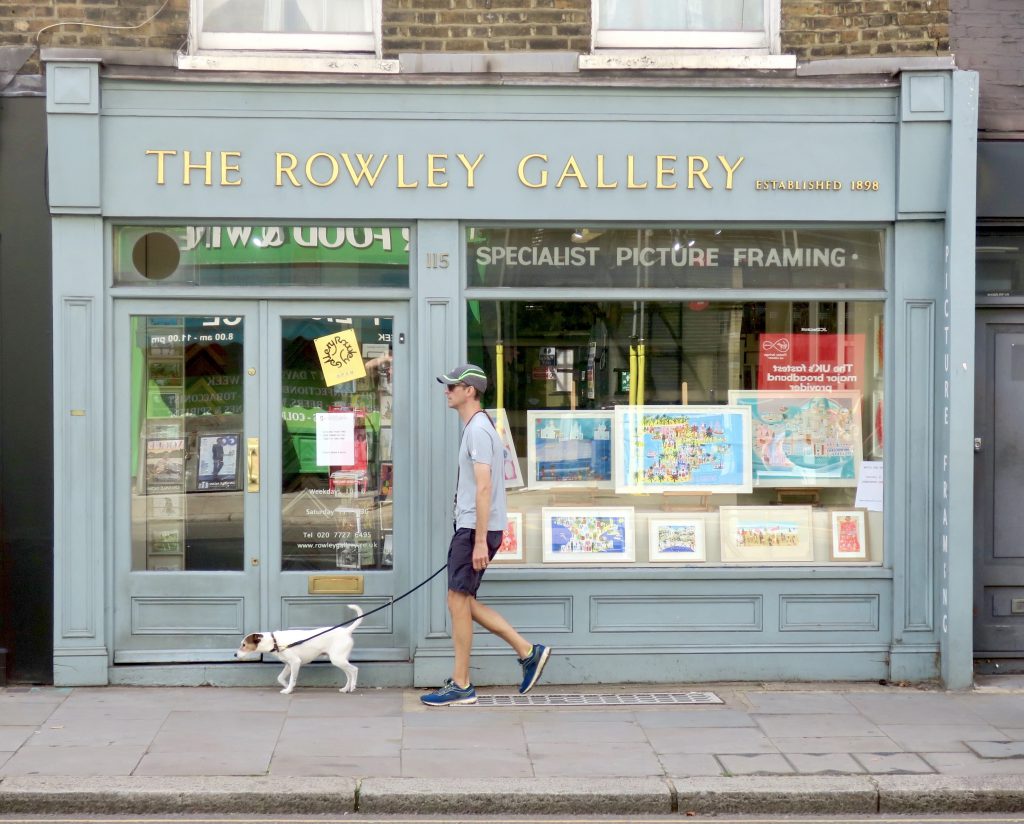 ※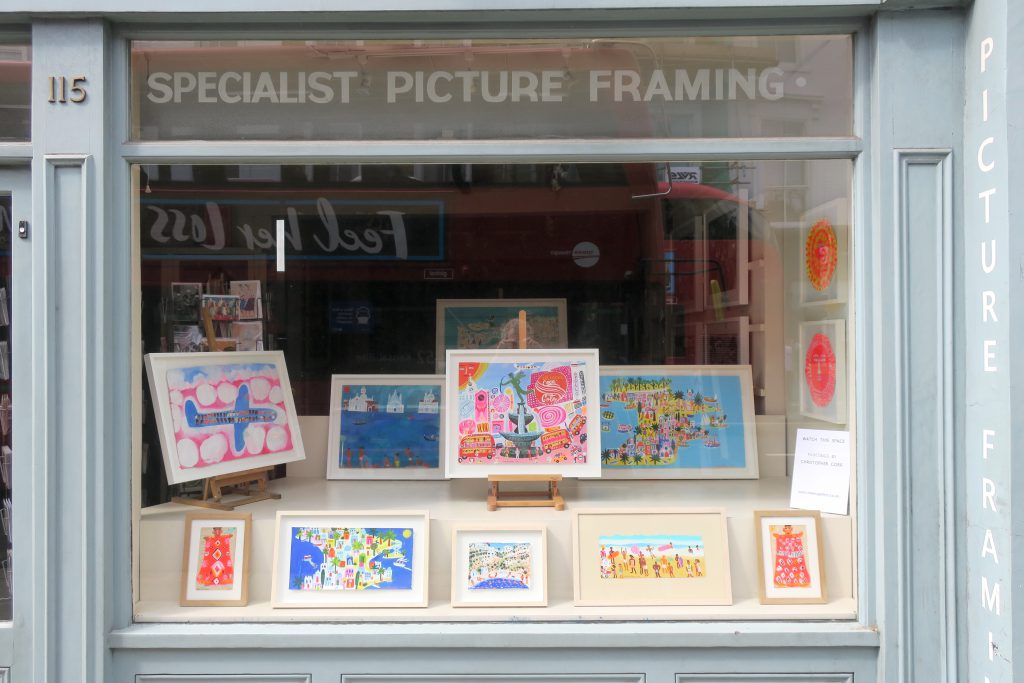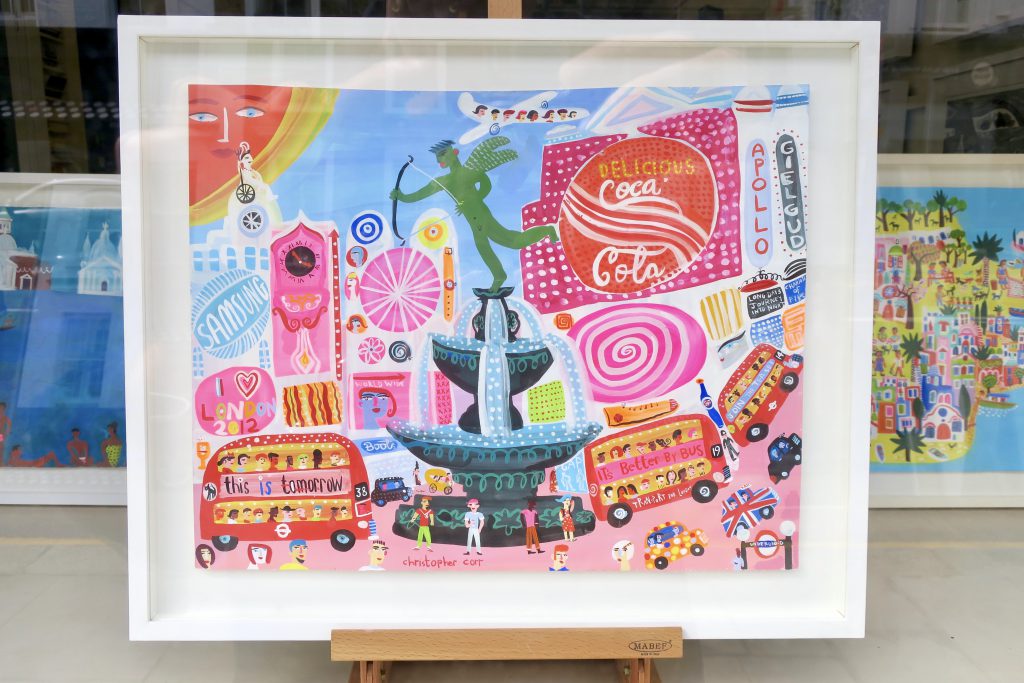 It's like Piccadilly Circus in the Rowley Gallery window.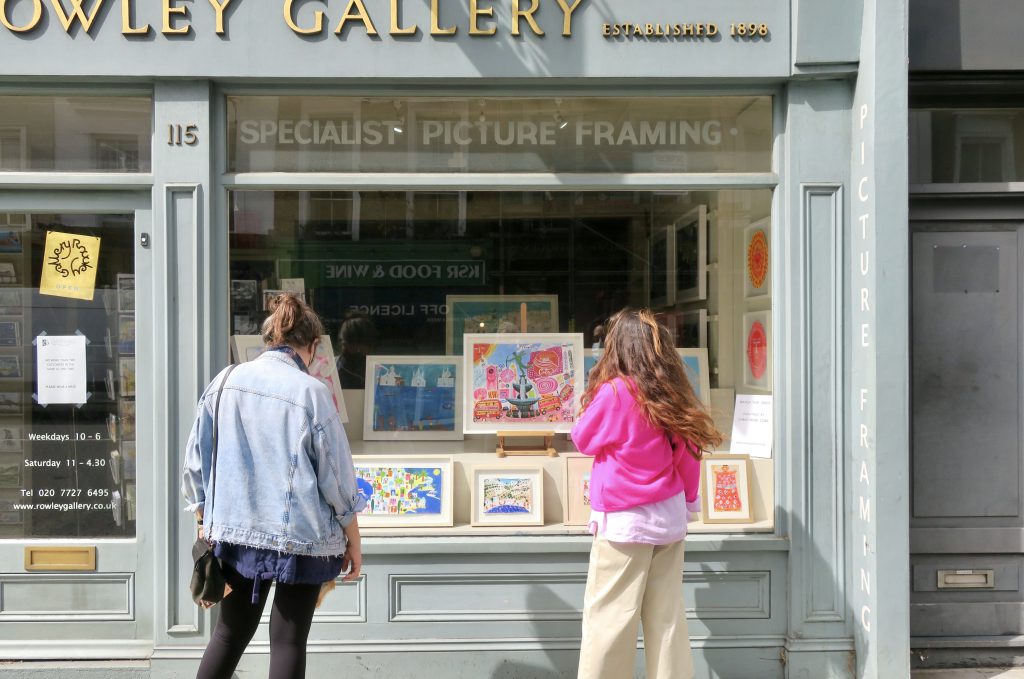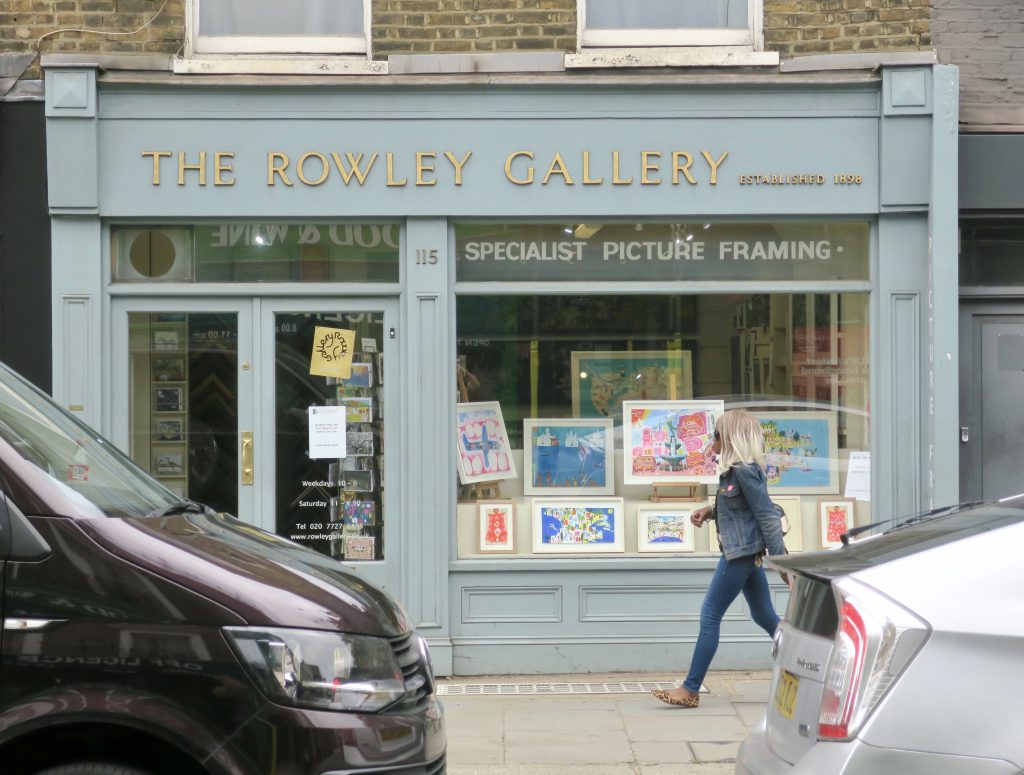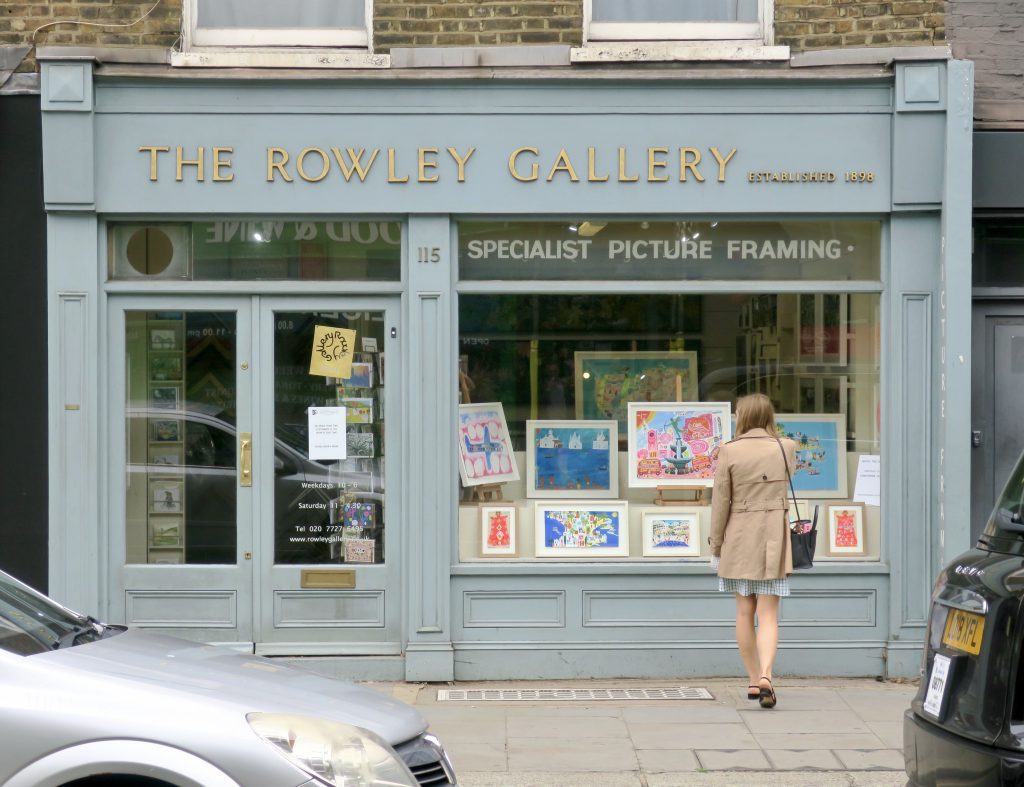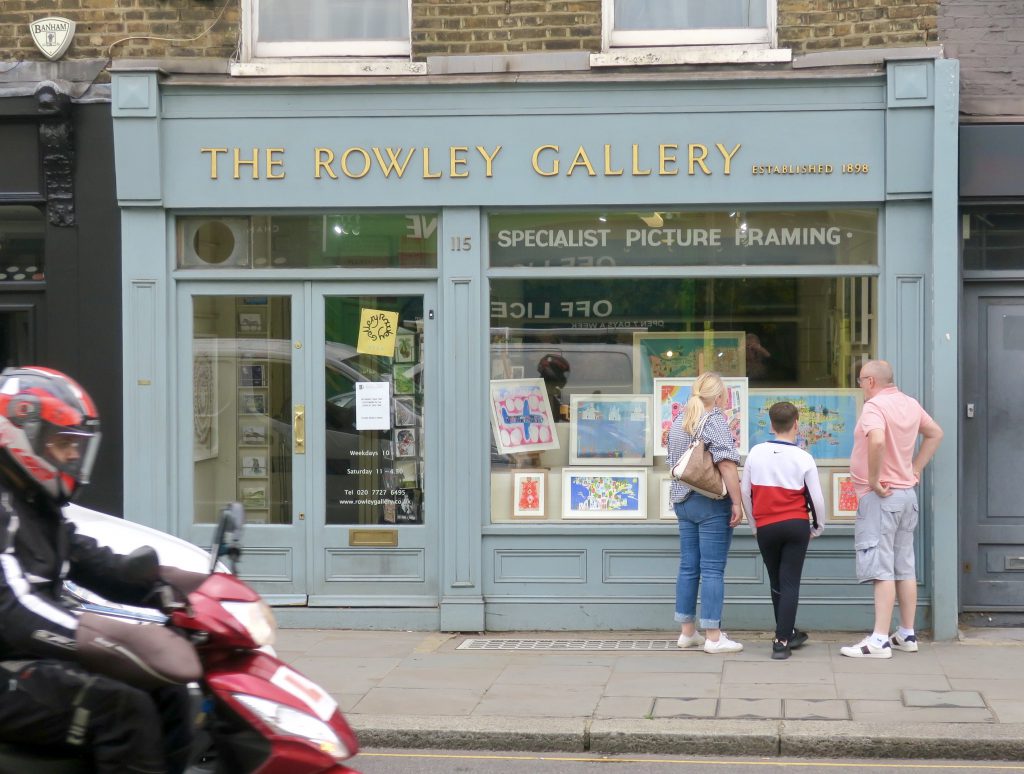 ※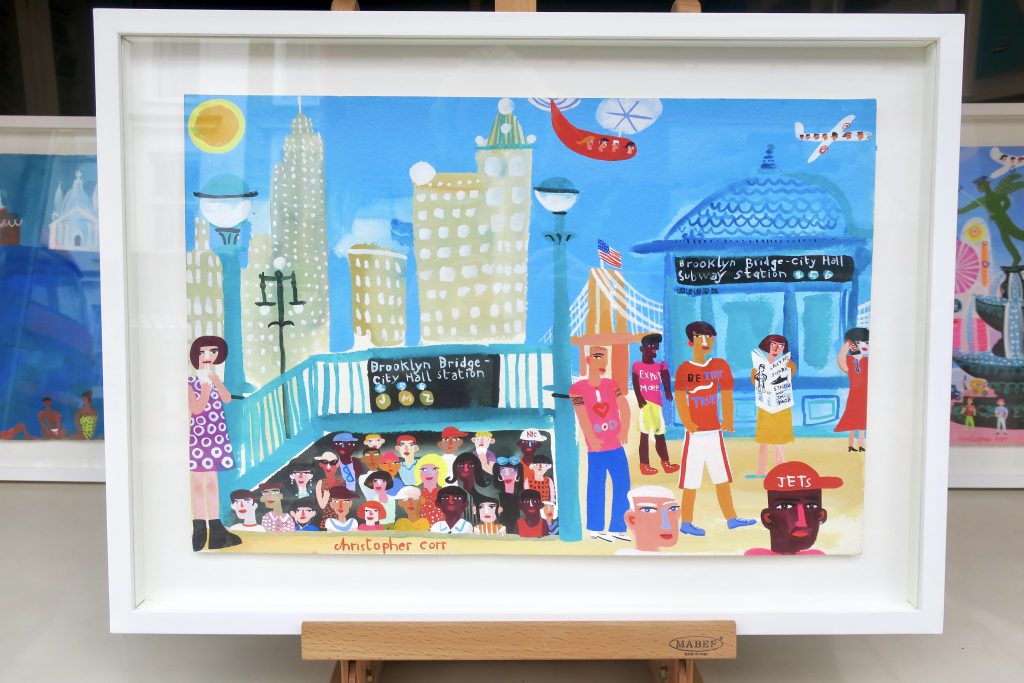 At Brooklyn Bridge Subway Station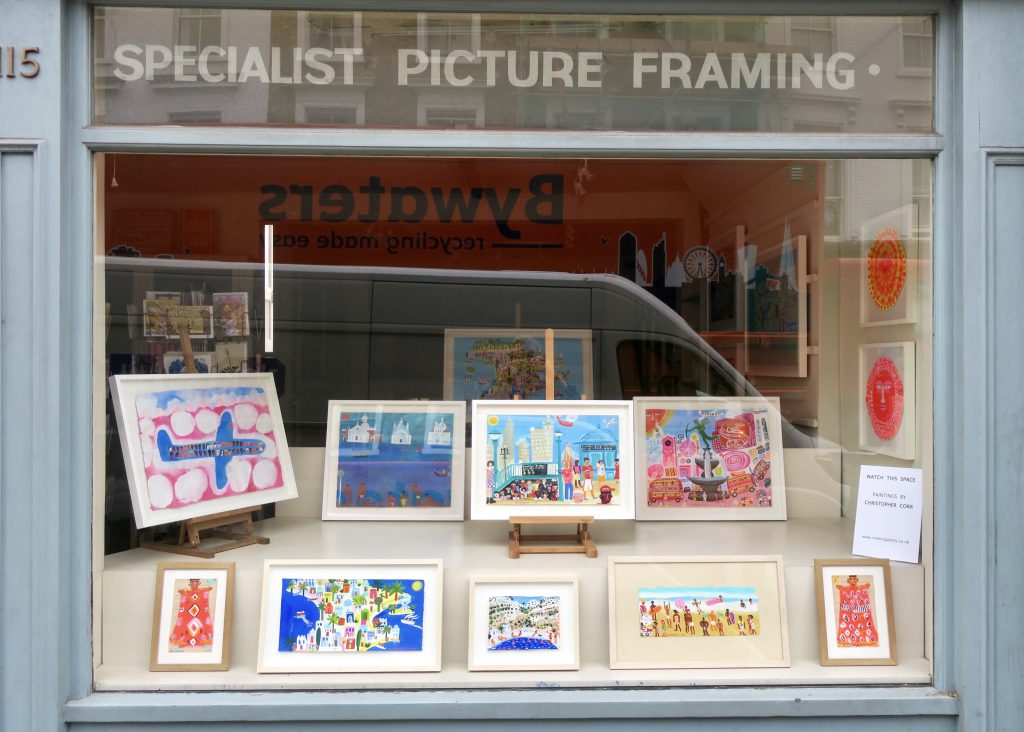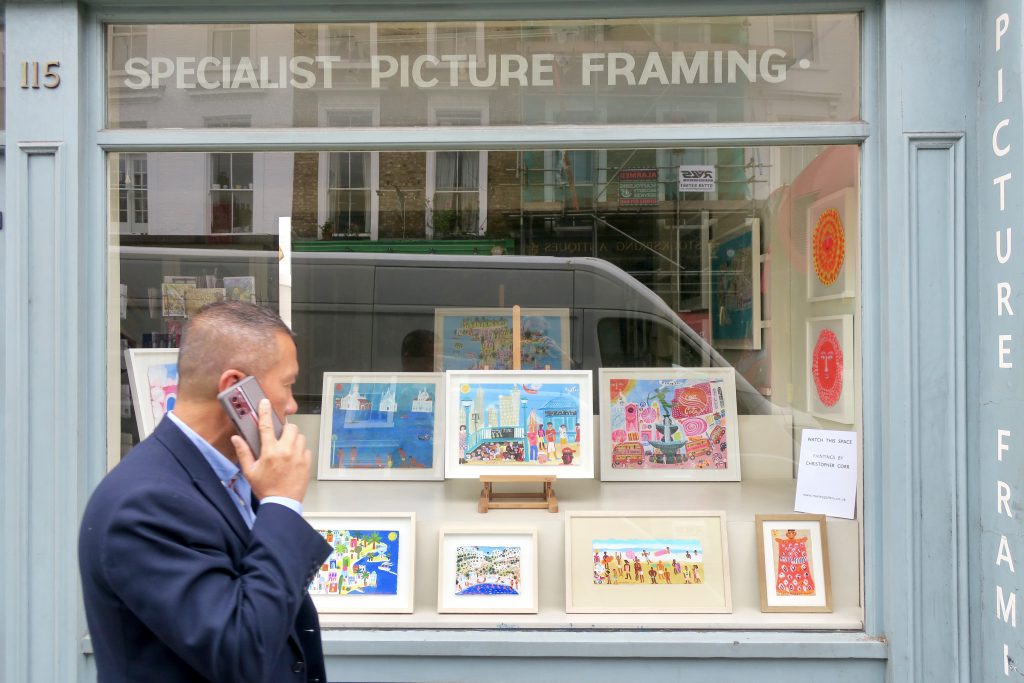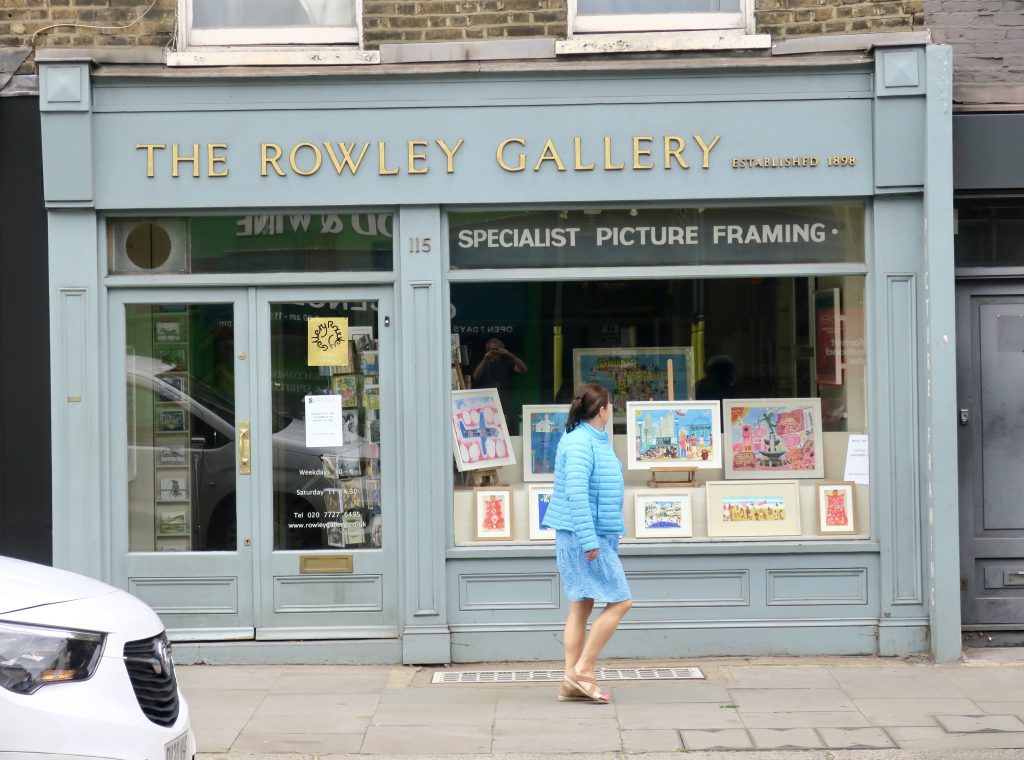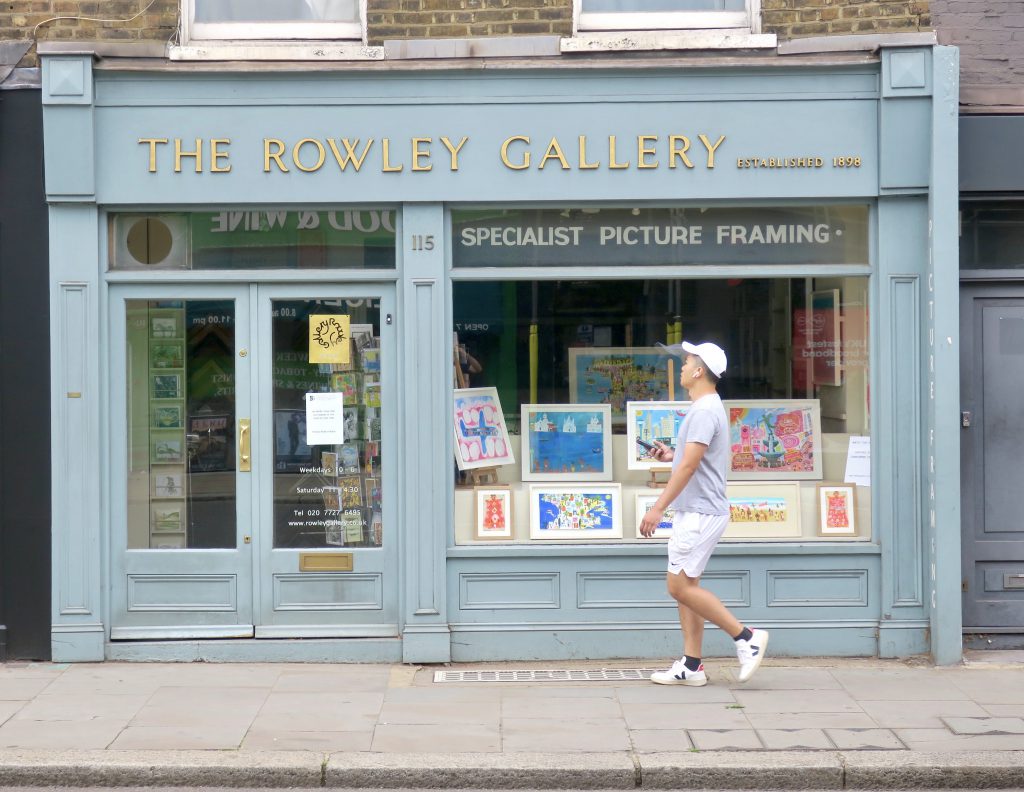 ※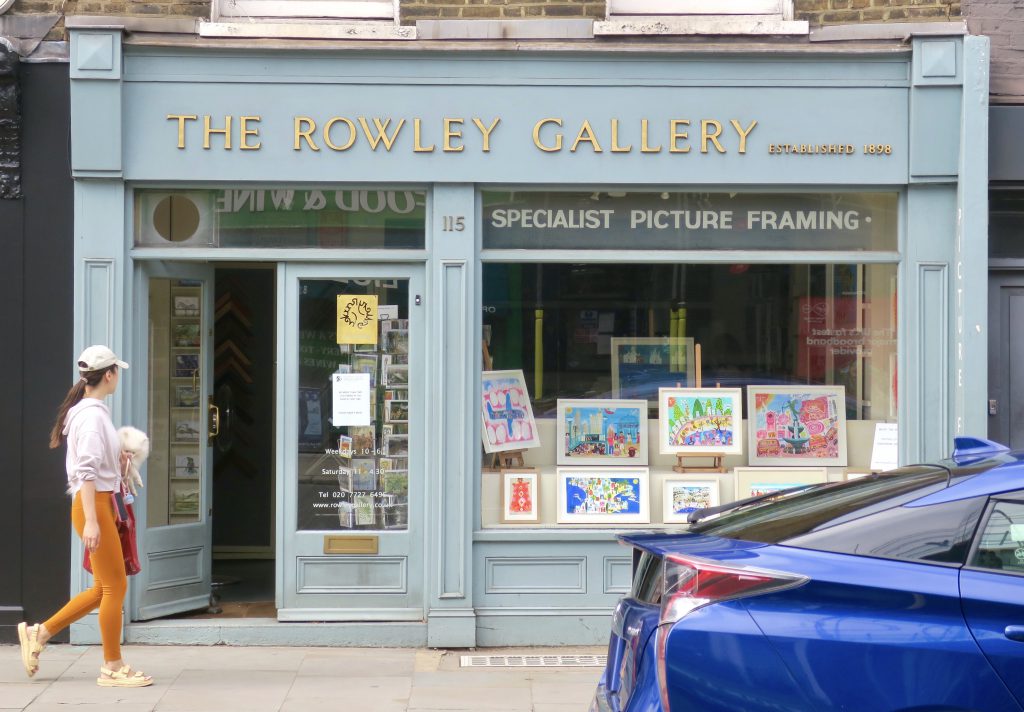 There's a carnival in the Rowley Gallery window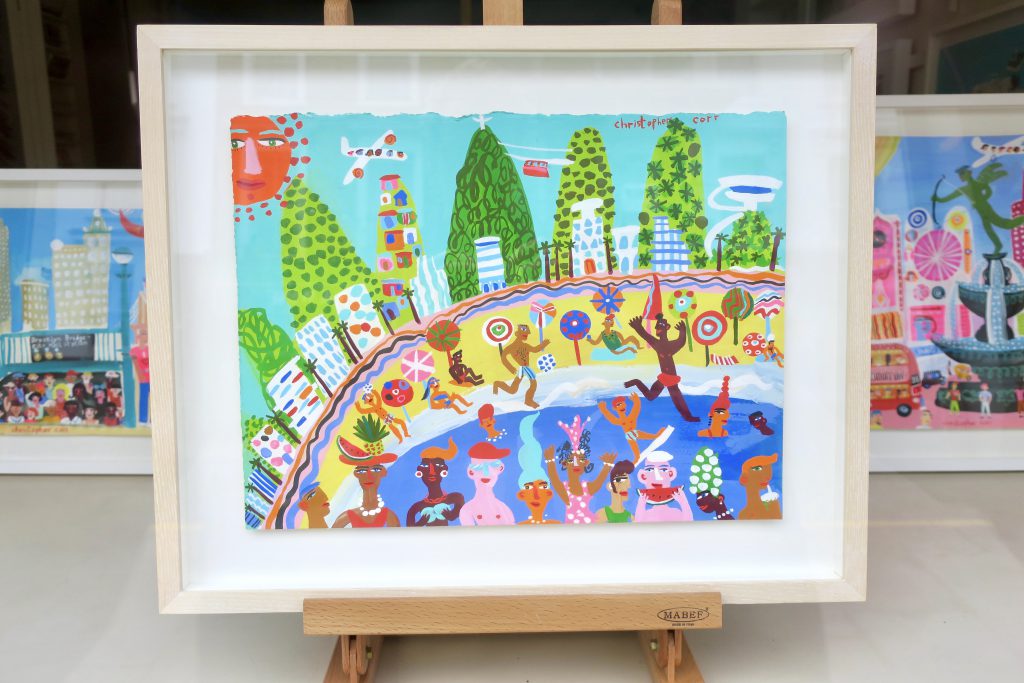 Copacabana Beach, Rio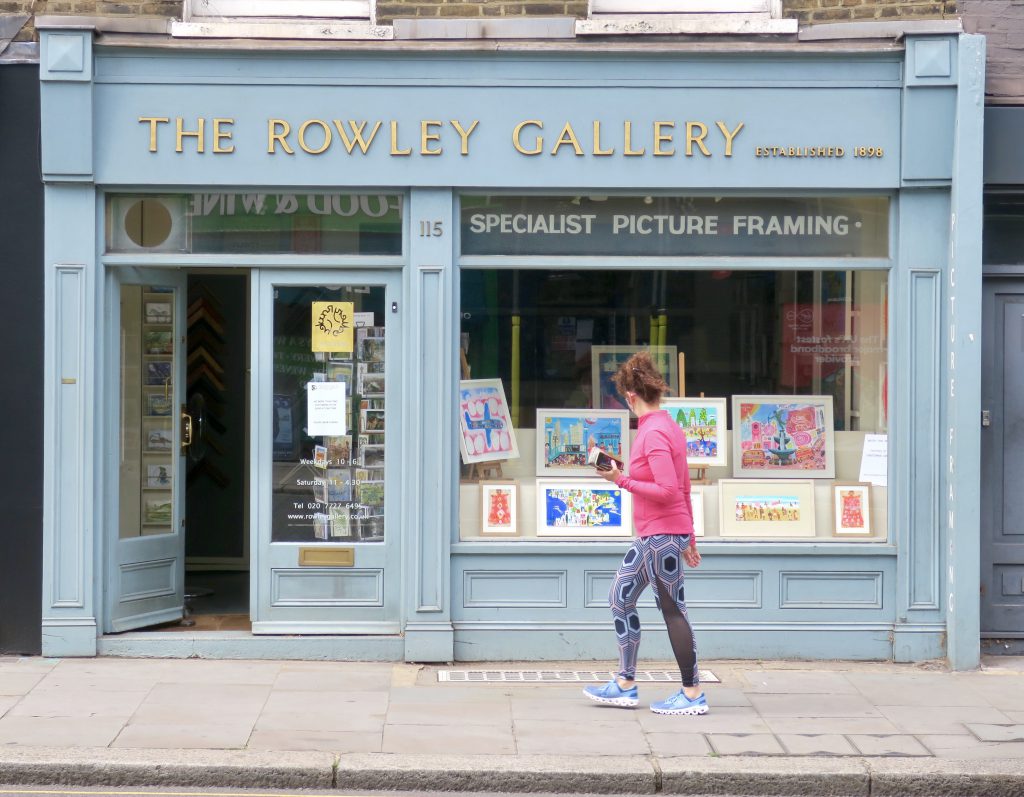 ※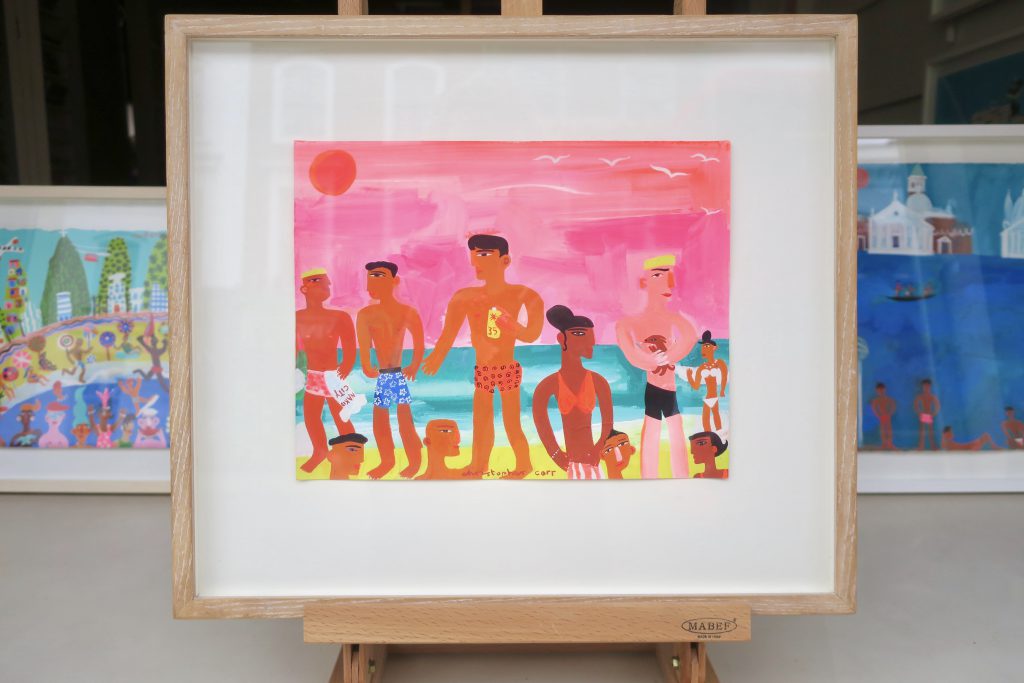 Hot Miami Beach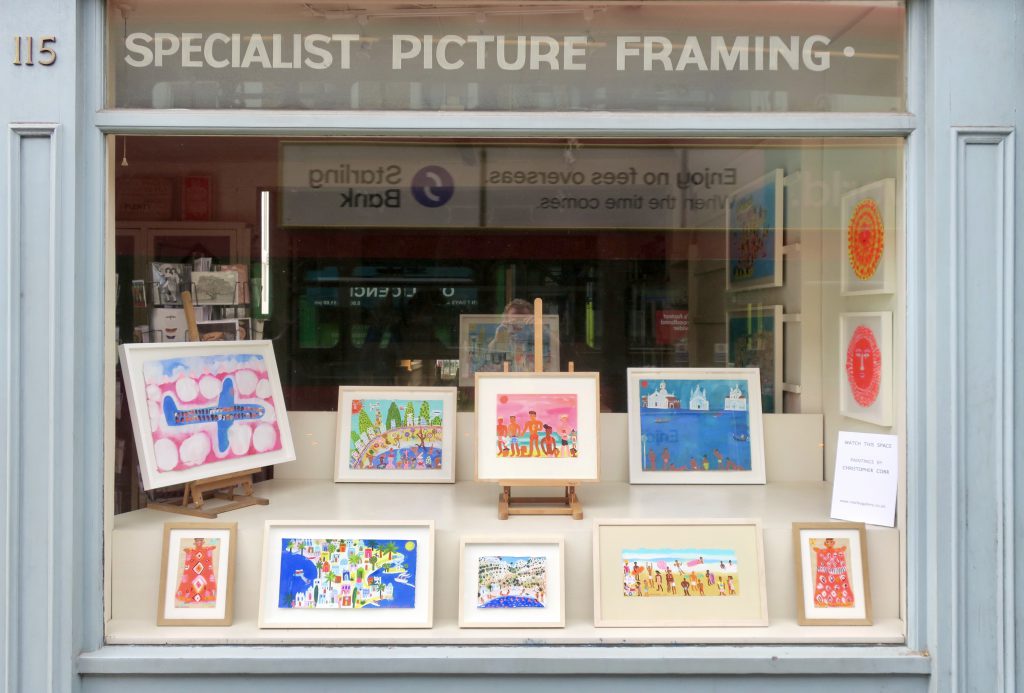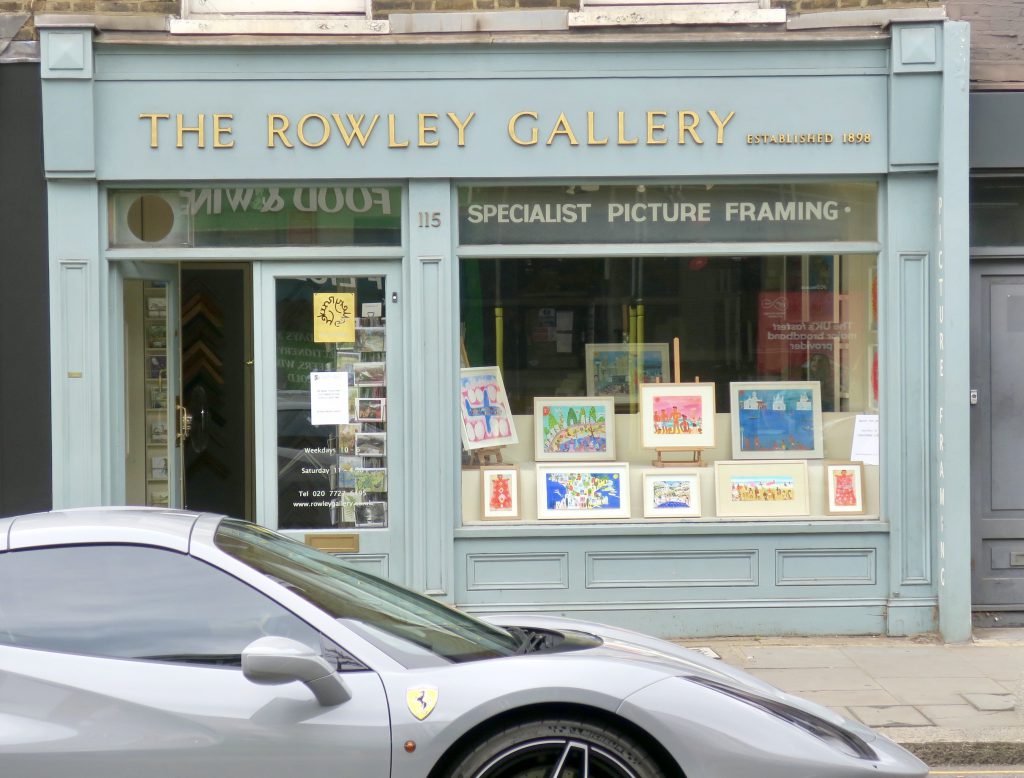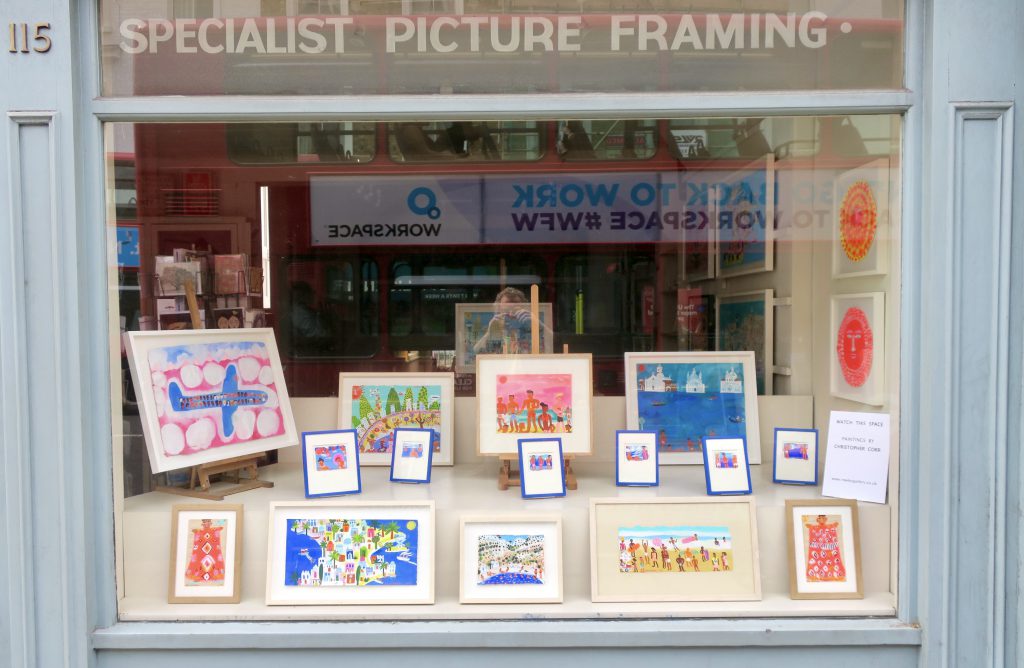 Plus six blue-framed miniatures.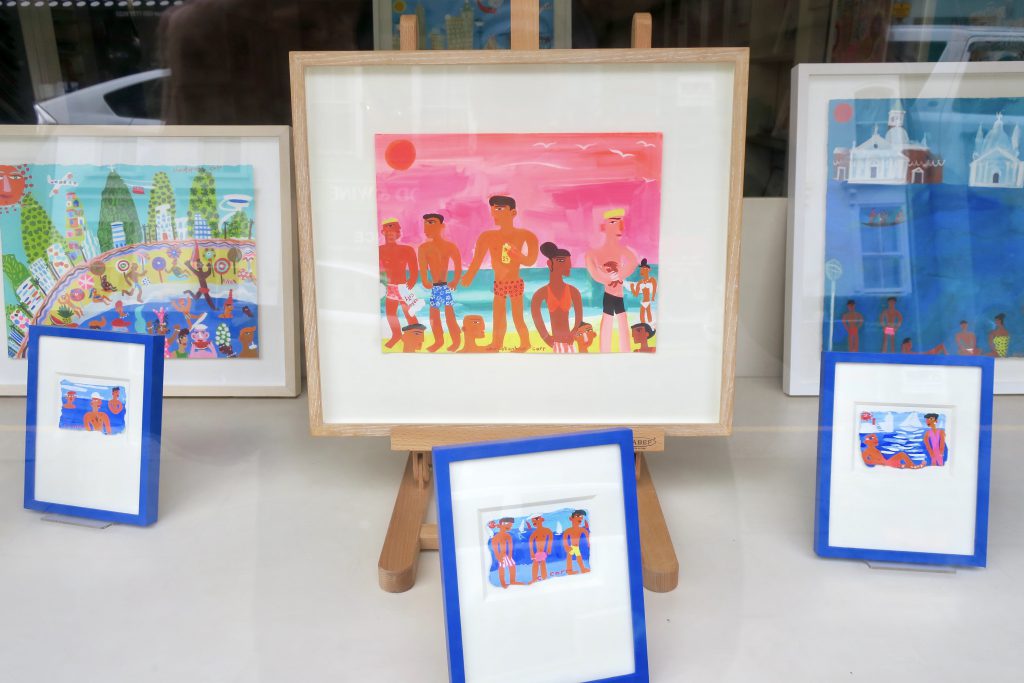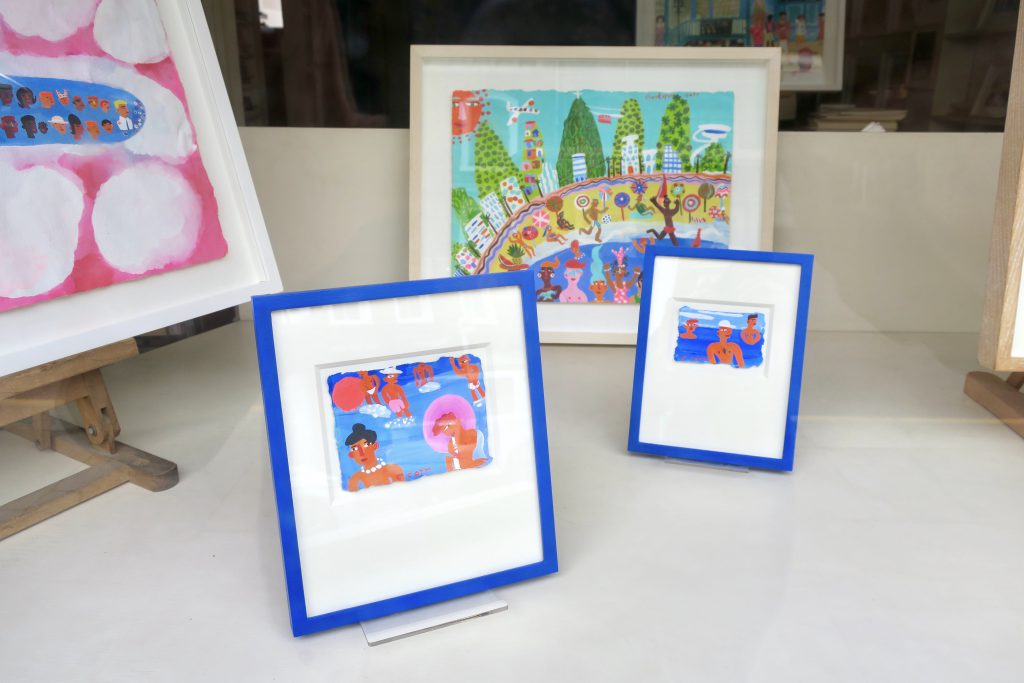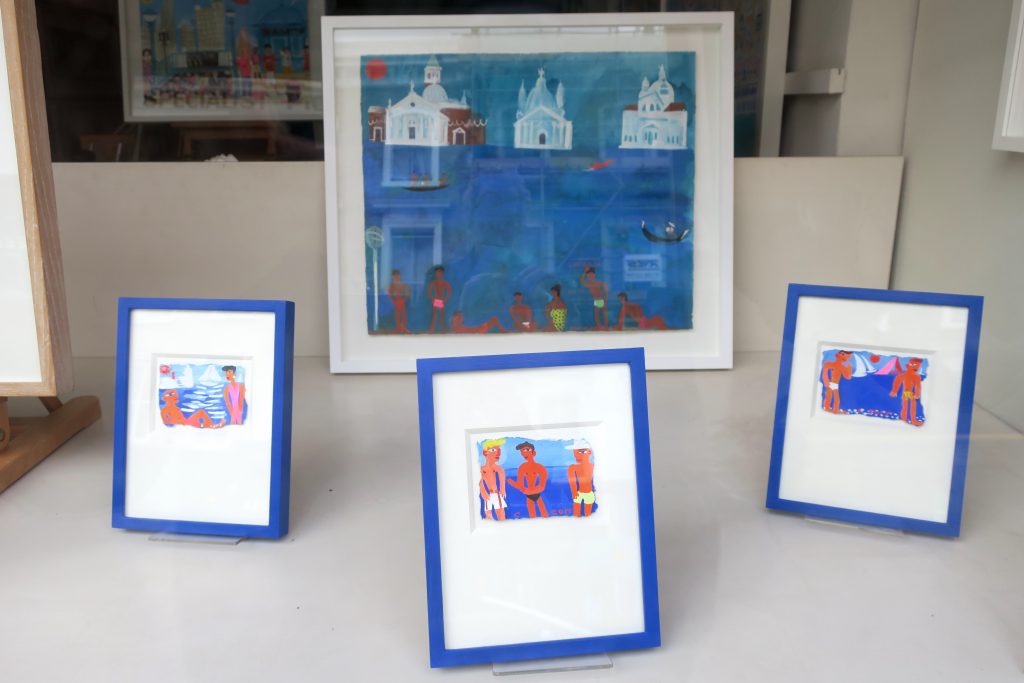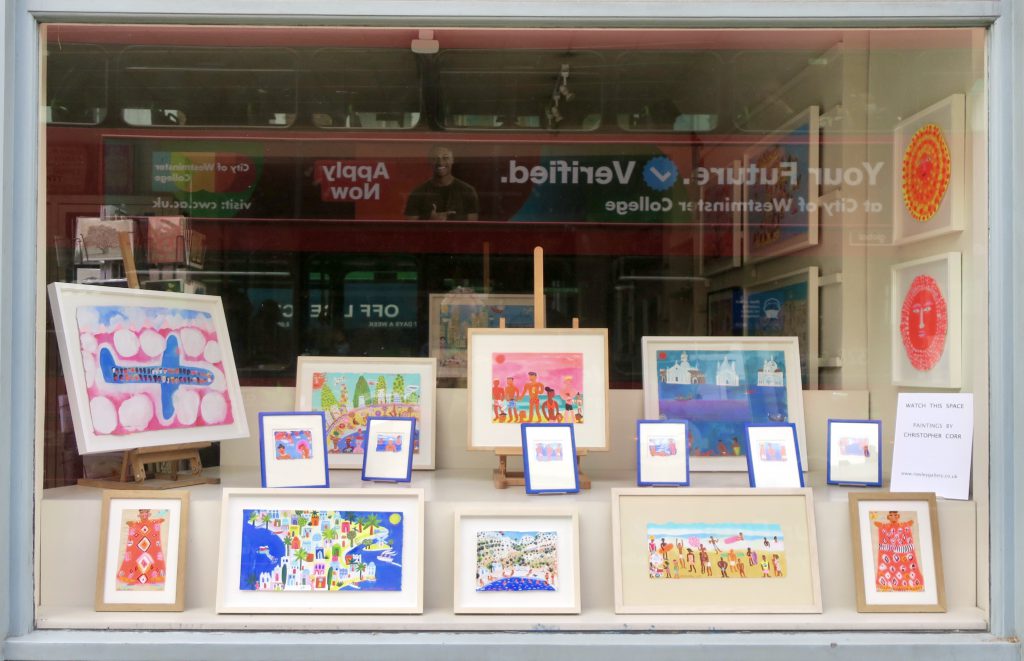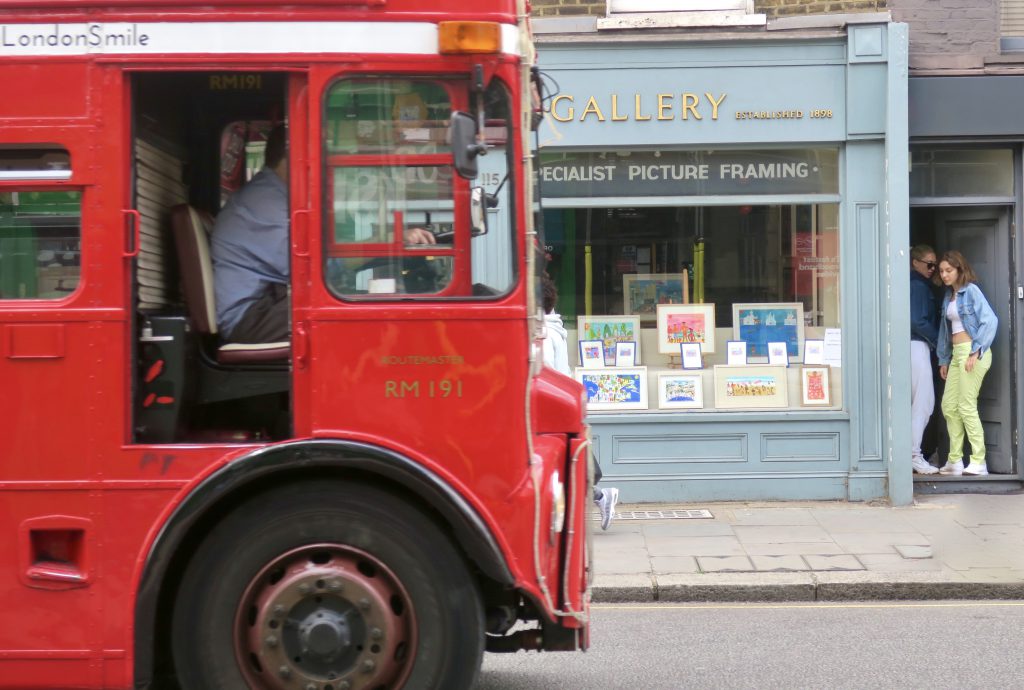 ※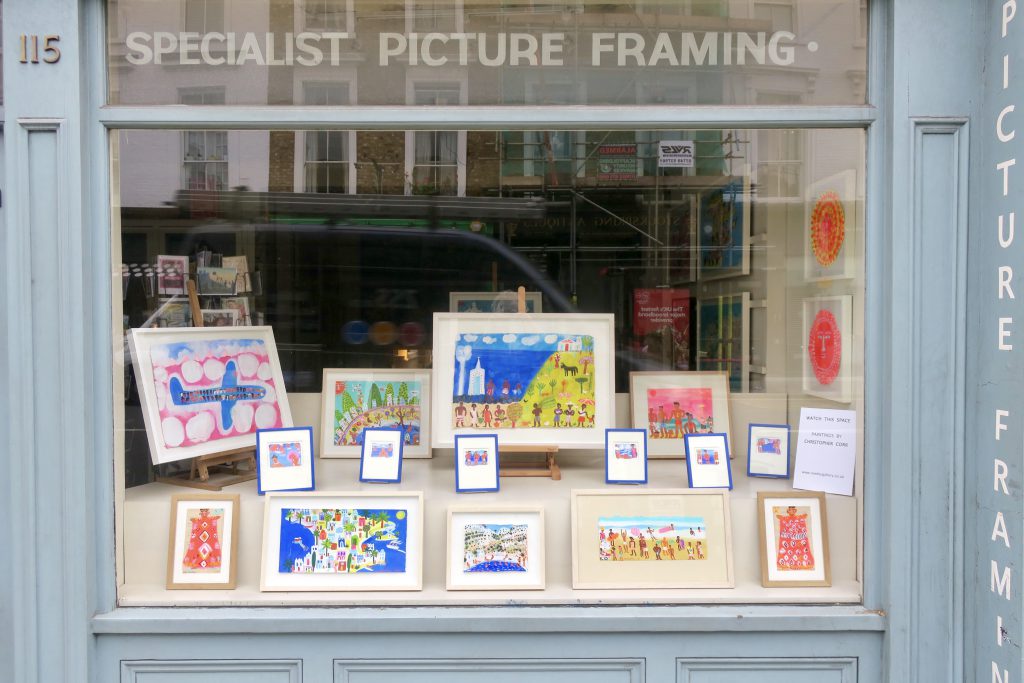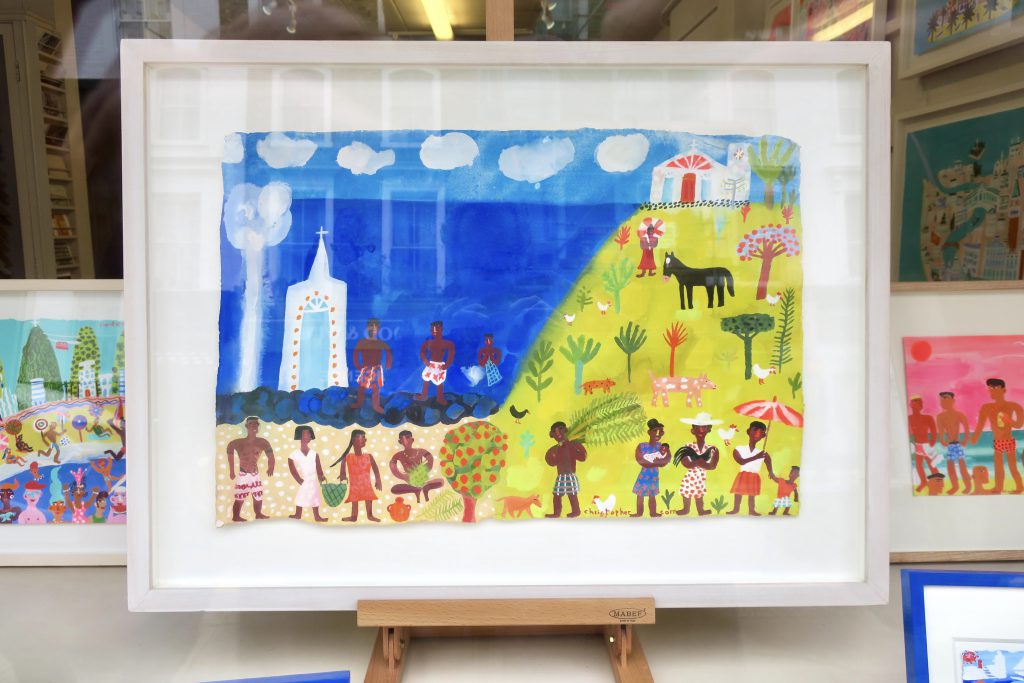 Samoa Life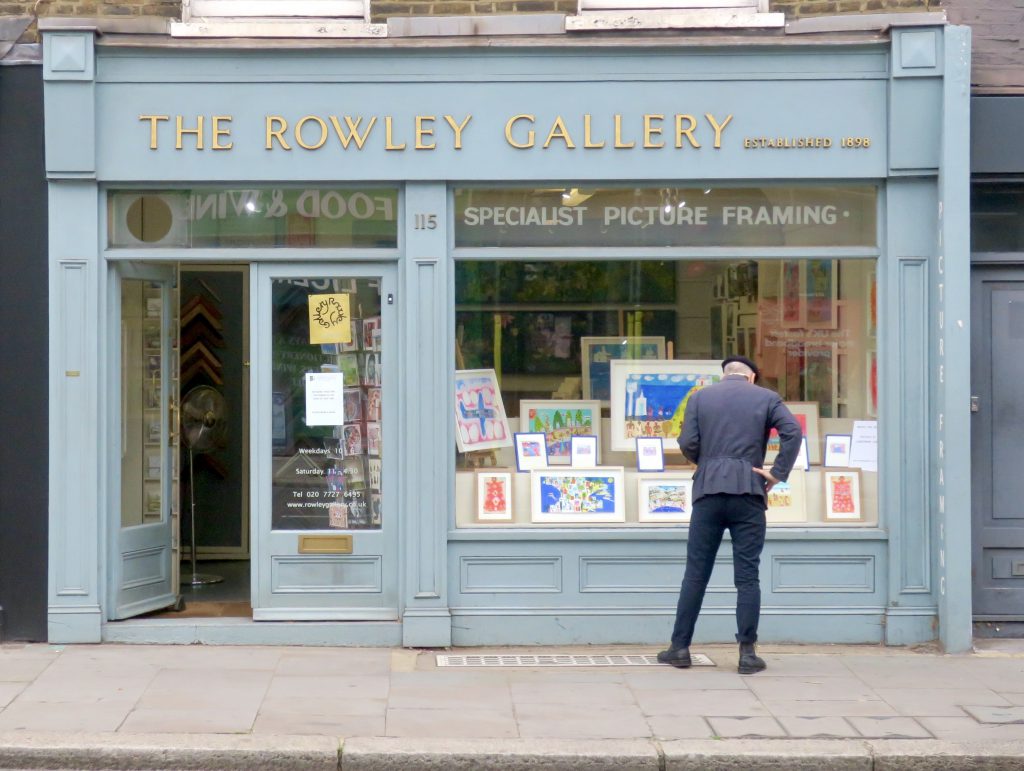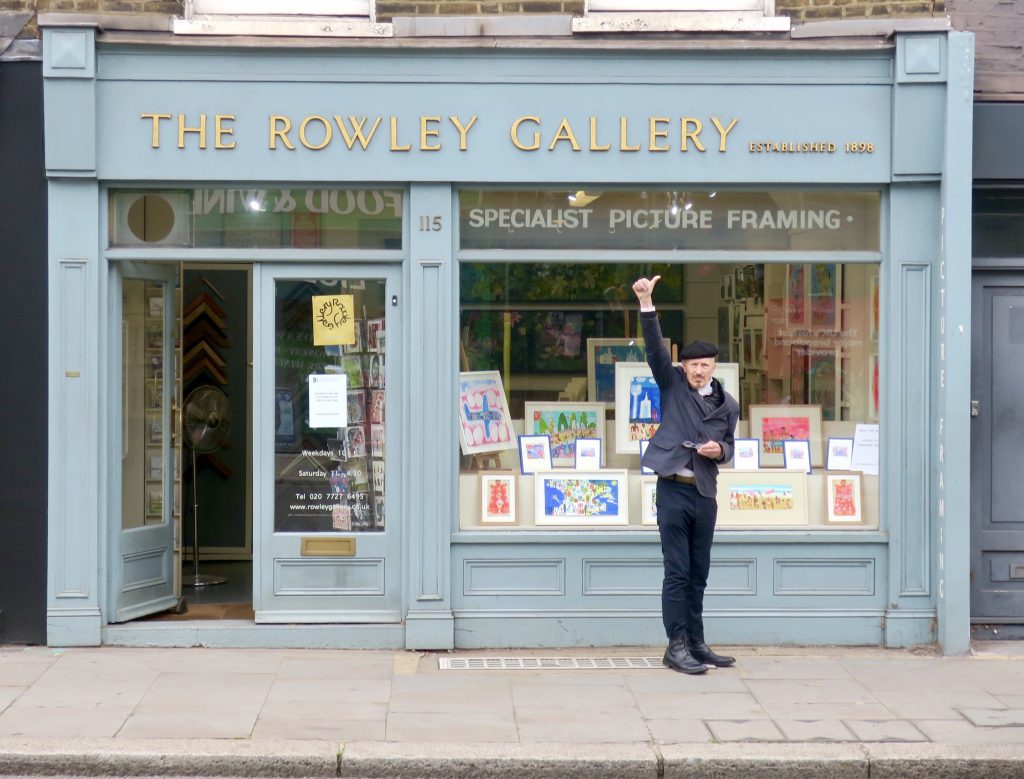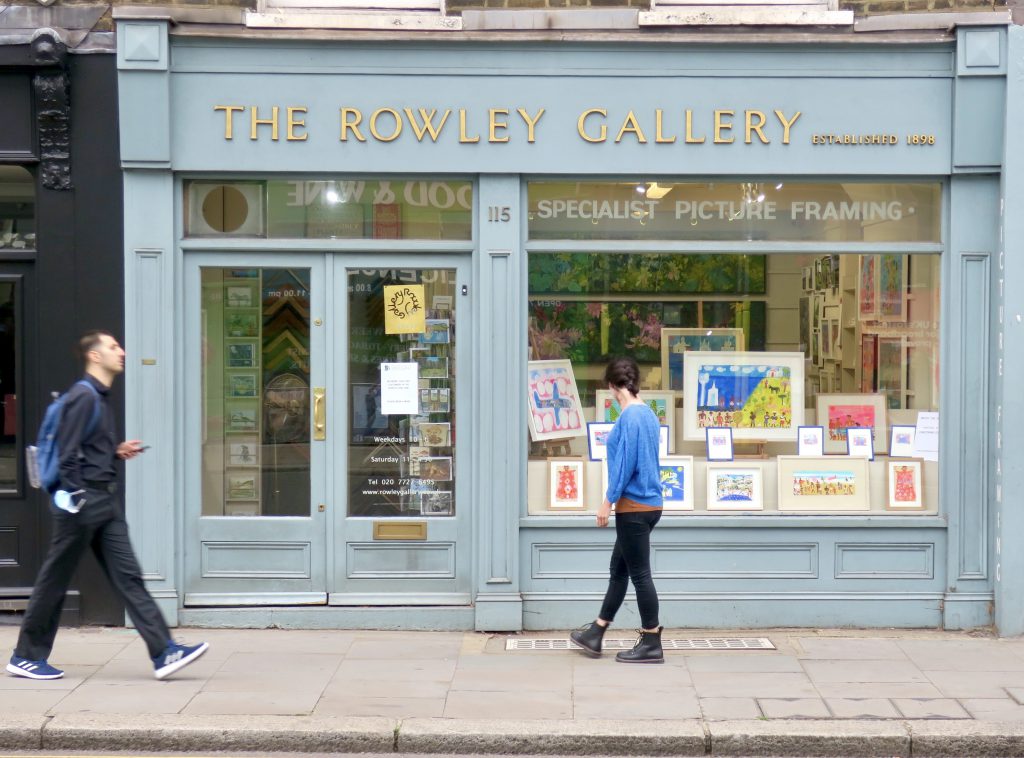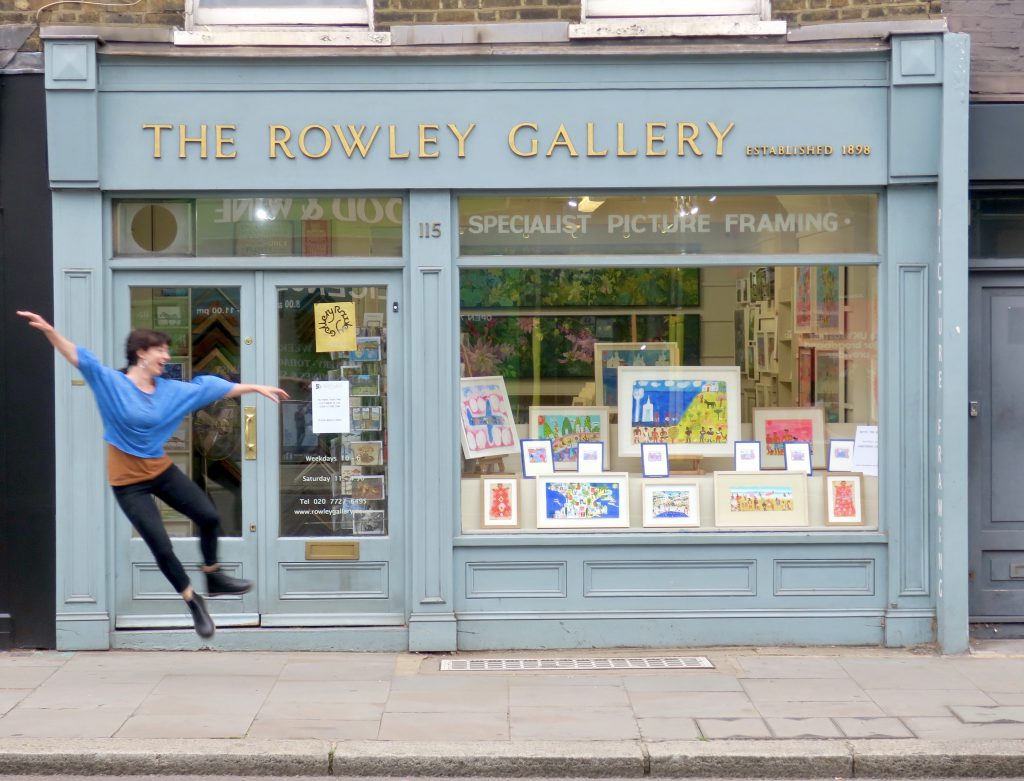 A joyful and spectacular window today.
※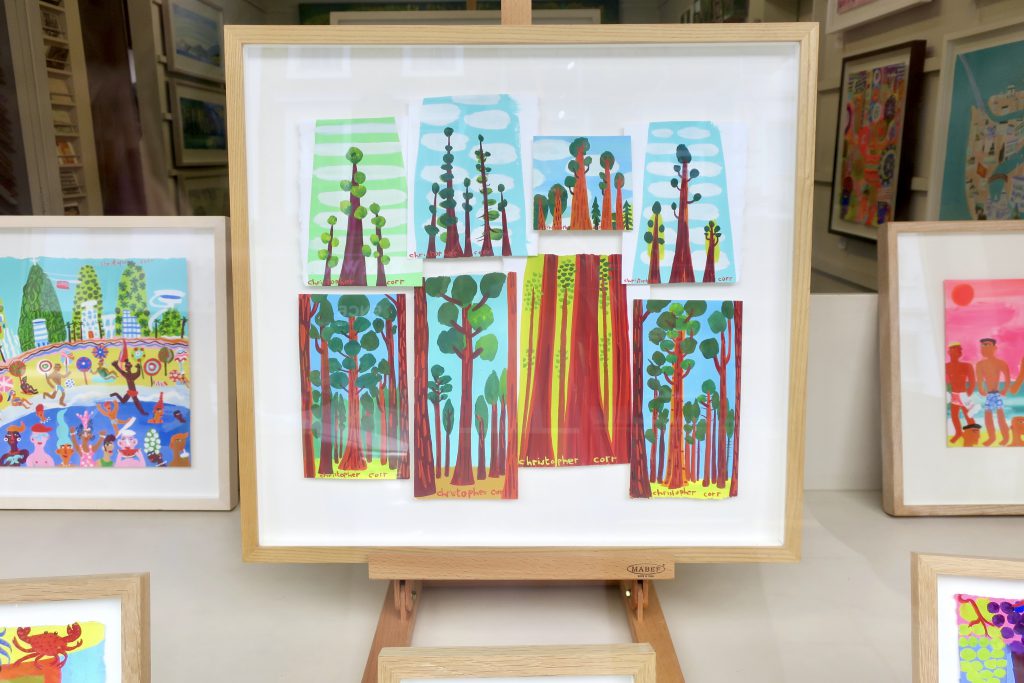 A Small Forest of Tall Trees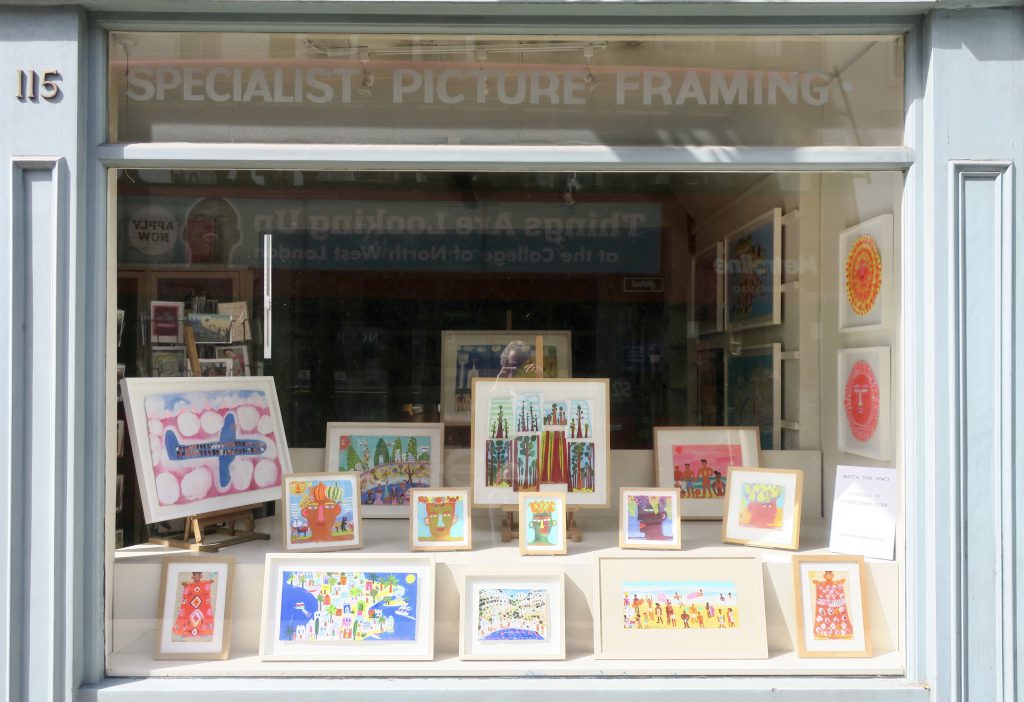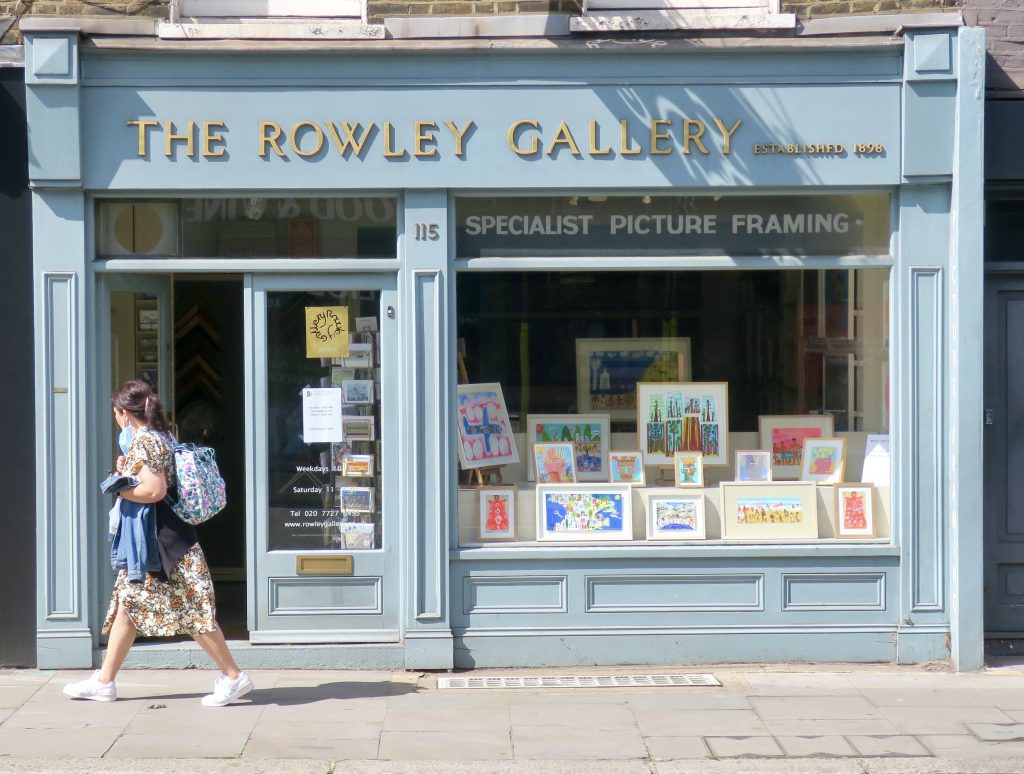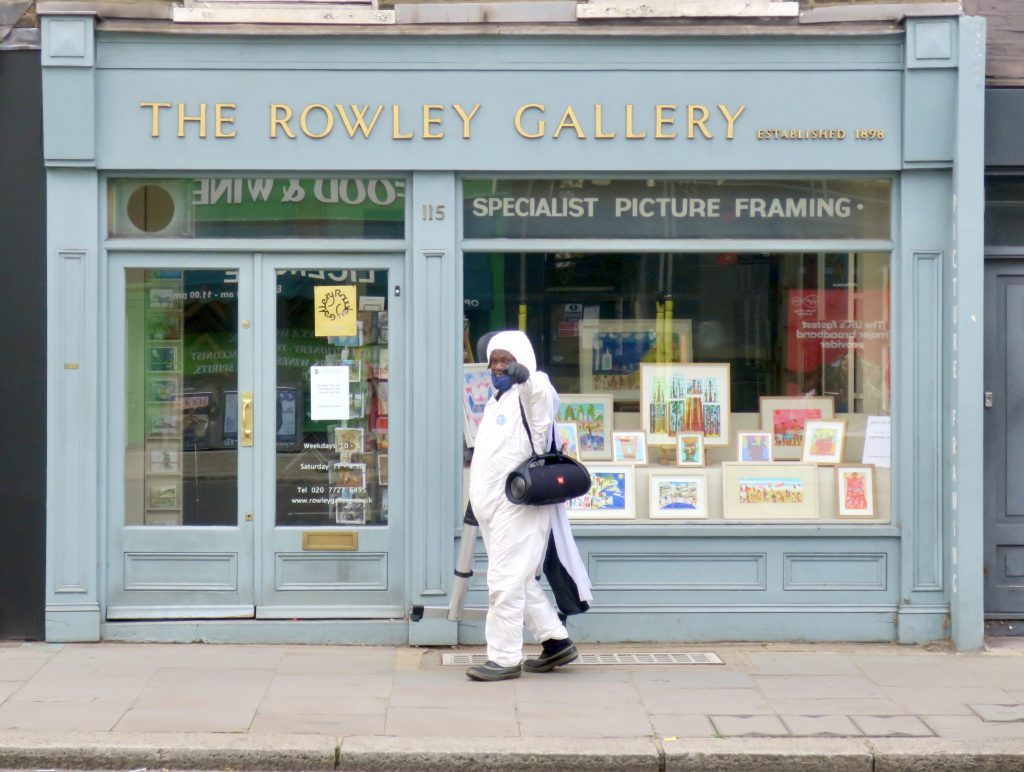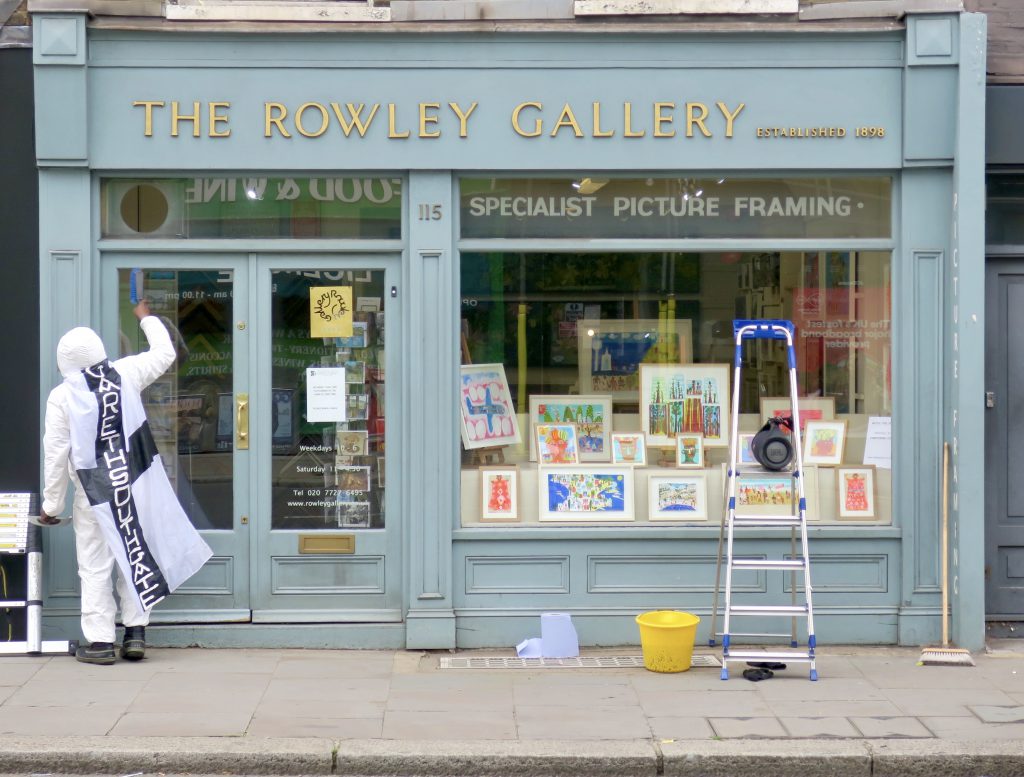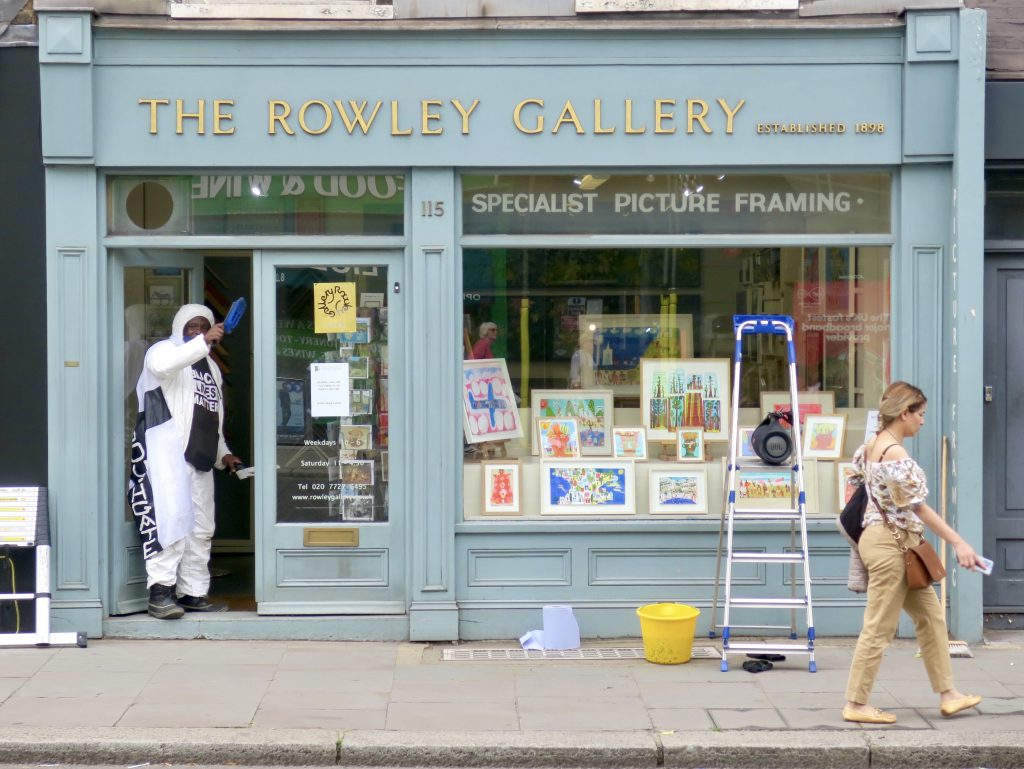 ※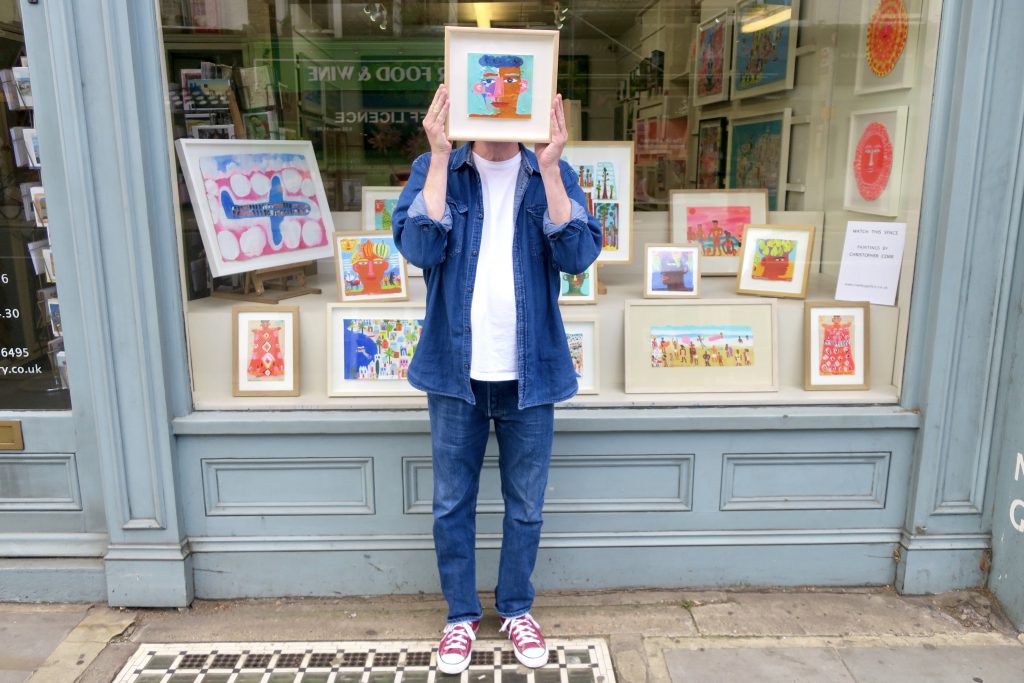 Portrait In Gouaches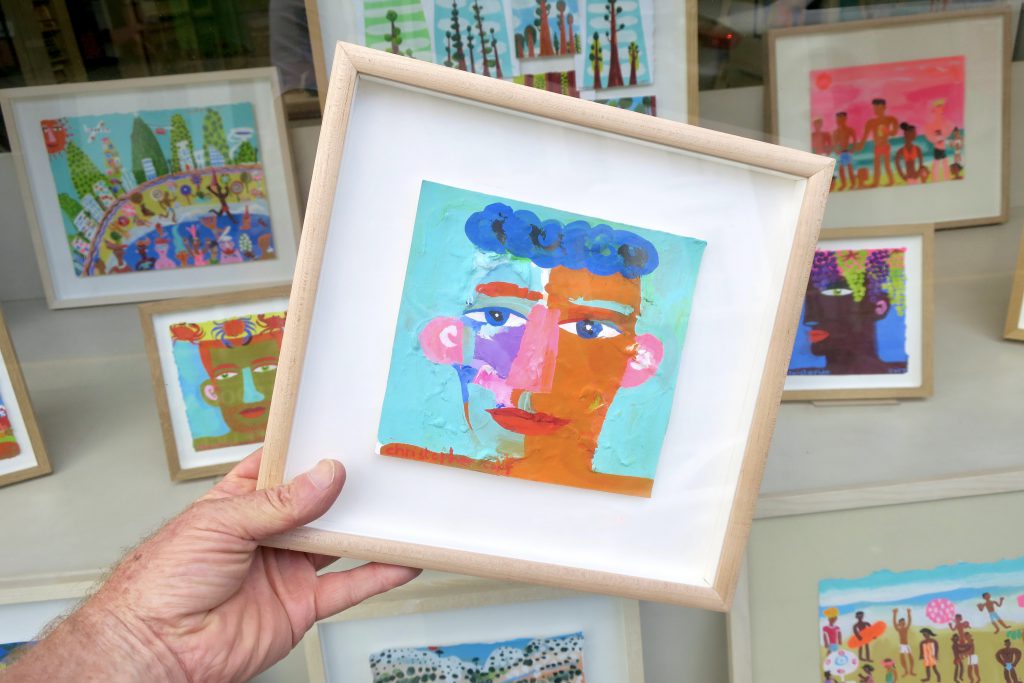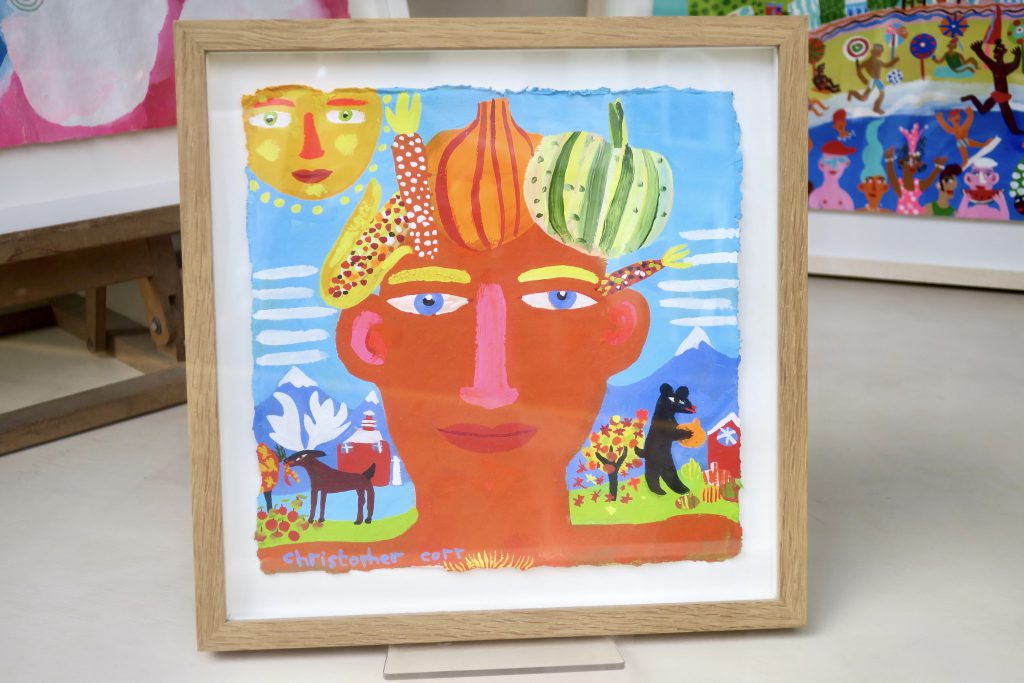 Fall In Vermont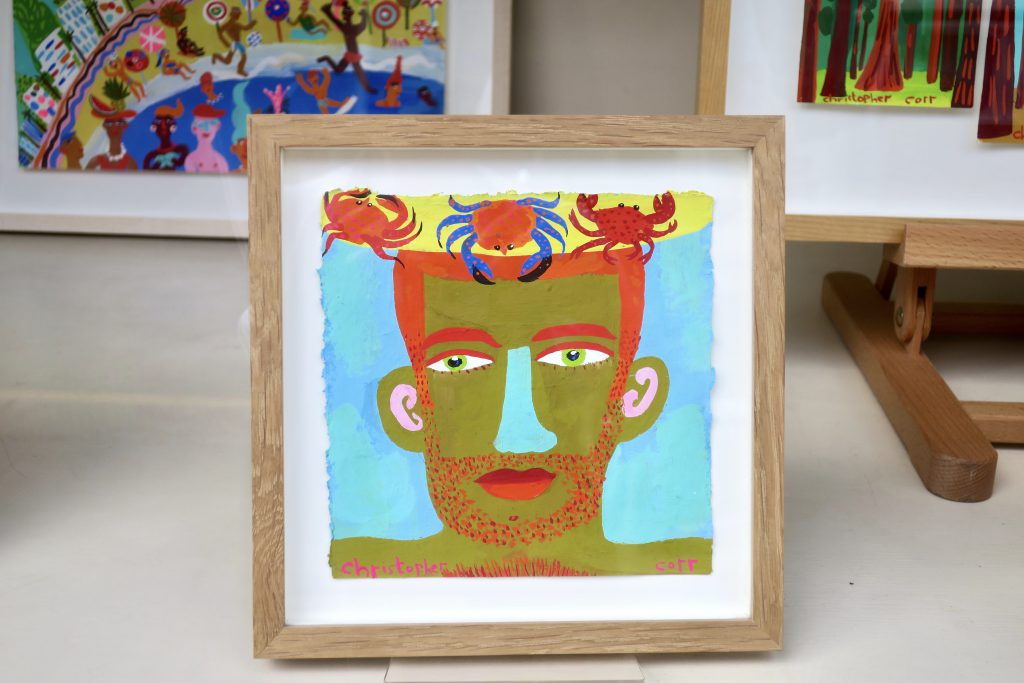 Man & Crabs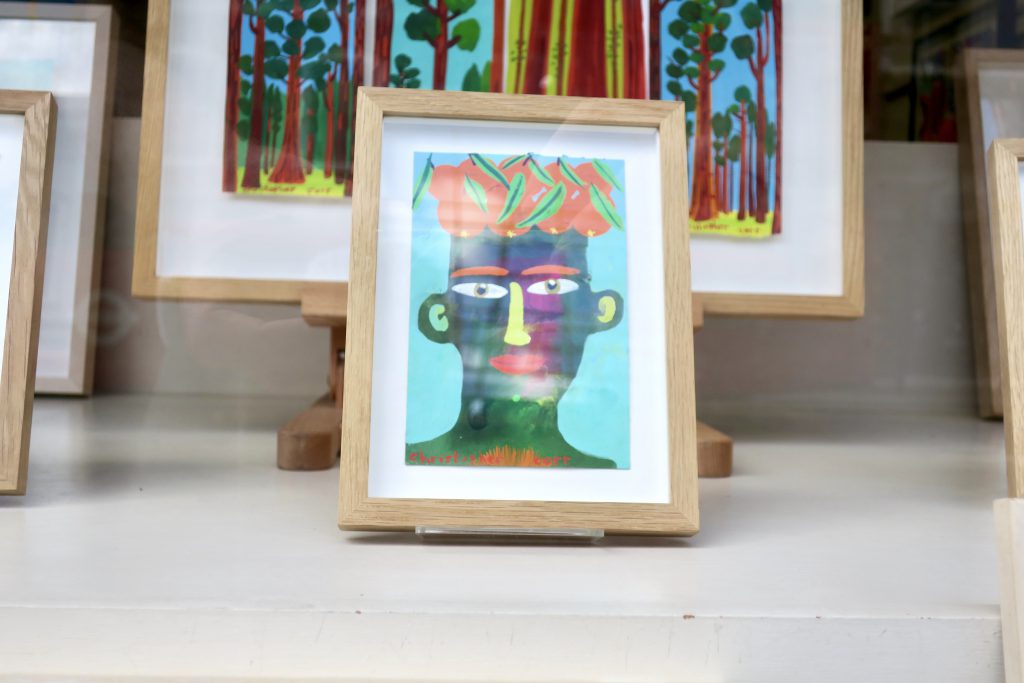 Green Man With Oranges
Man & Grapes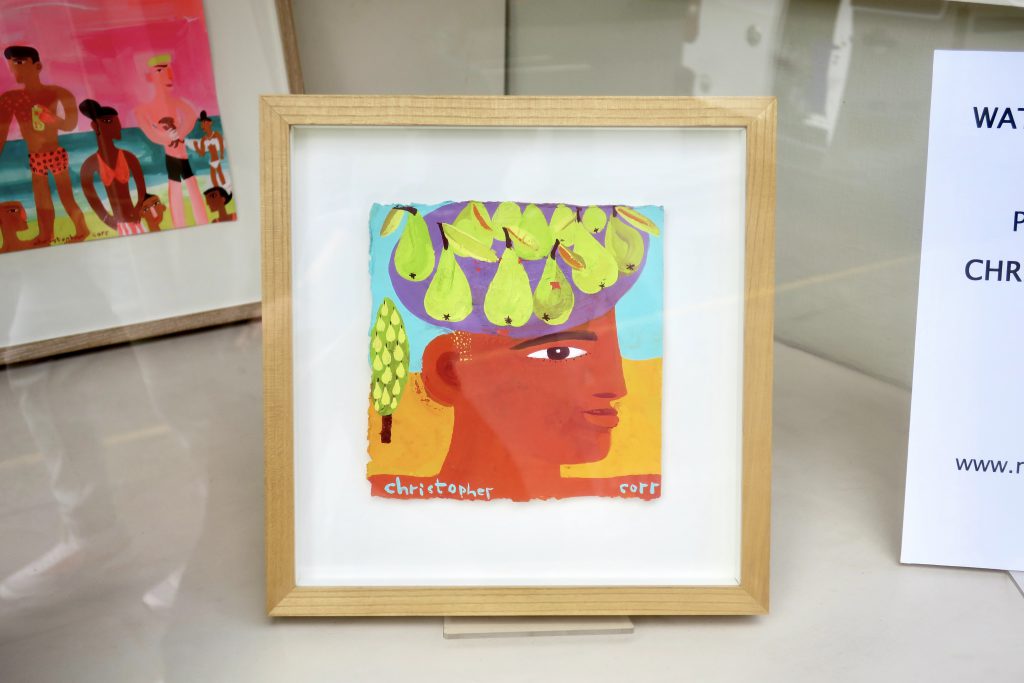 Man With Yellow Green Pears
※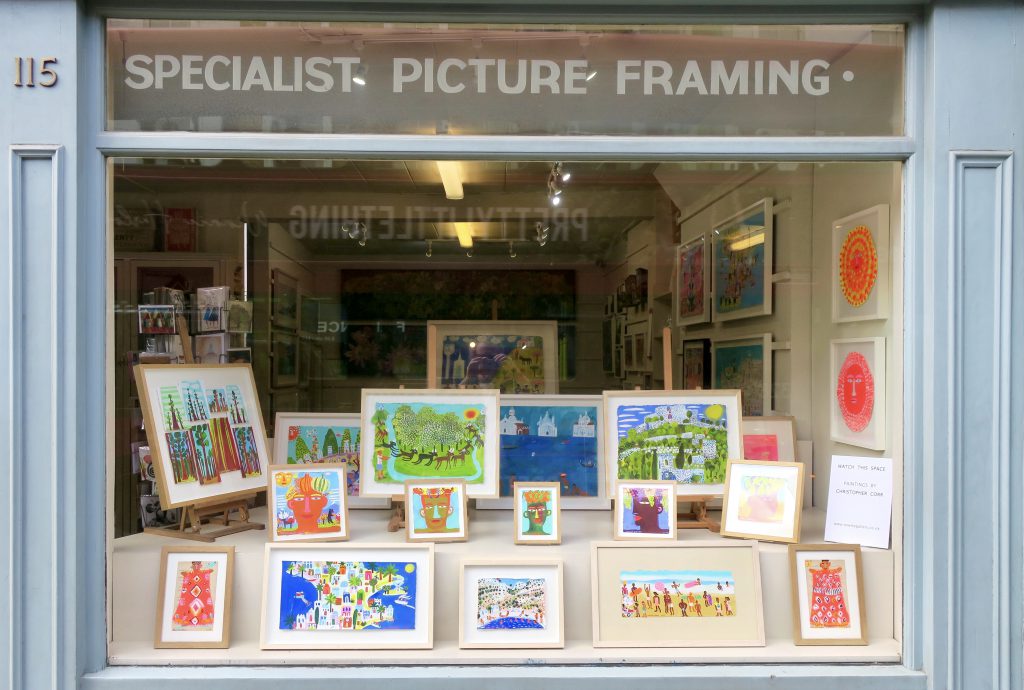 Peintures françaises dans la fenêtre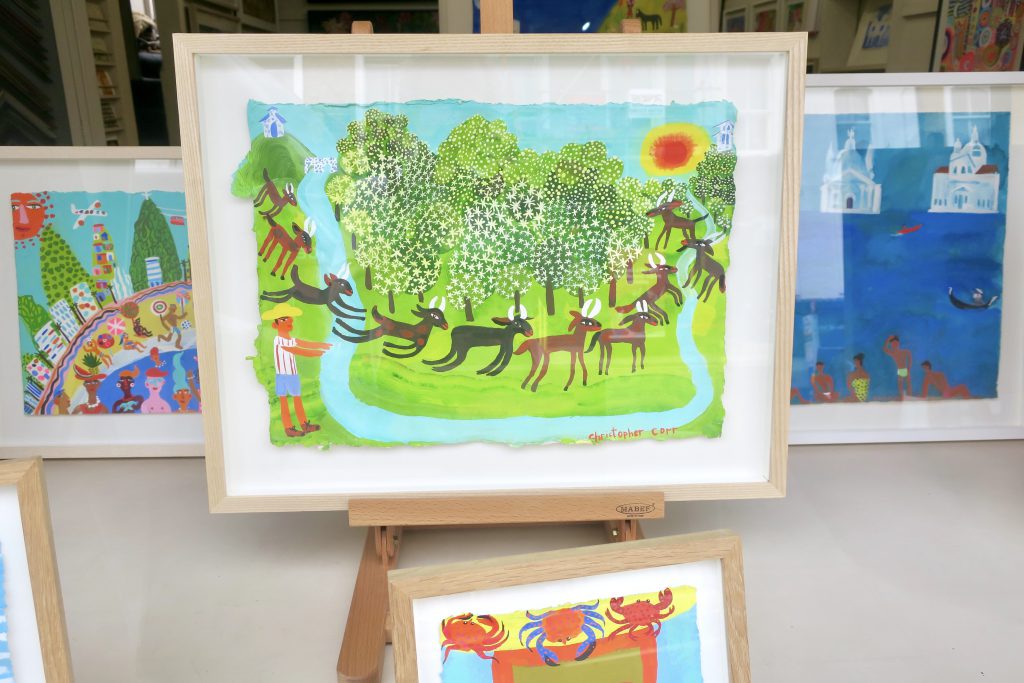 Leaping Goats in the Ardèche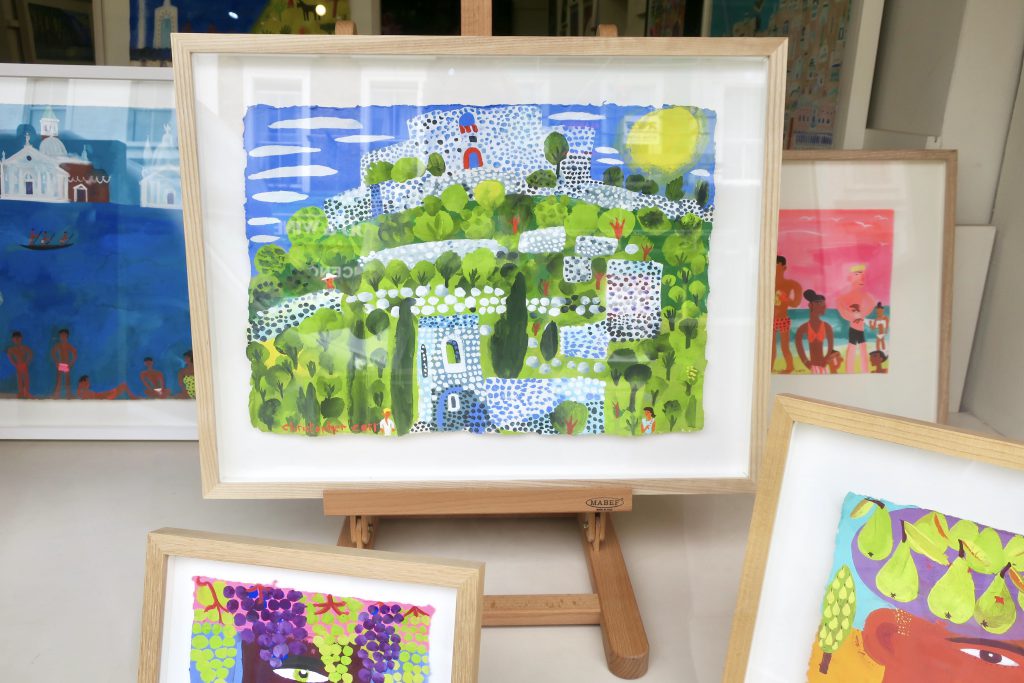 Chateau at St Victor La Coste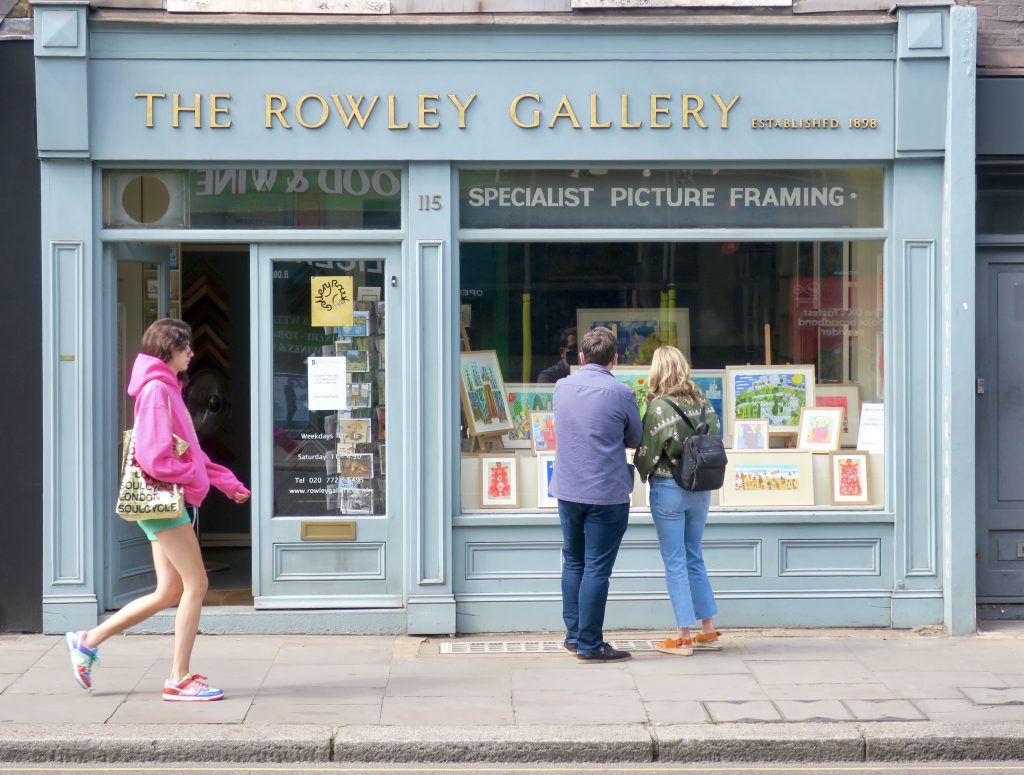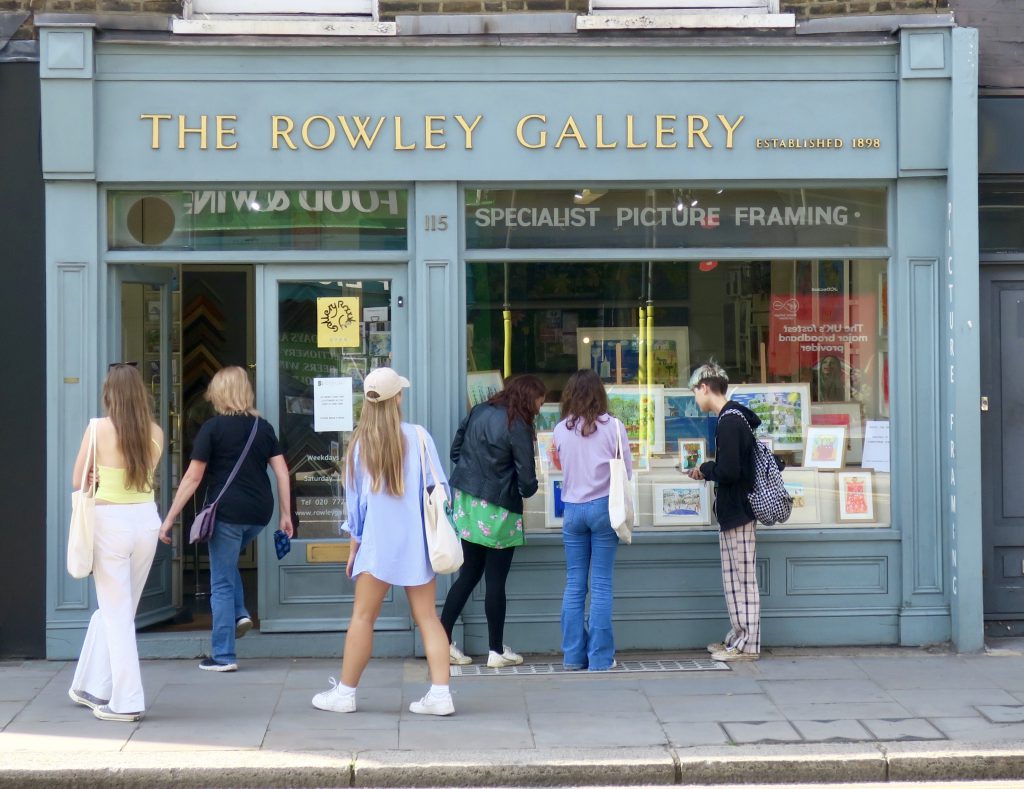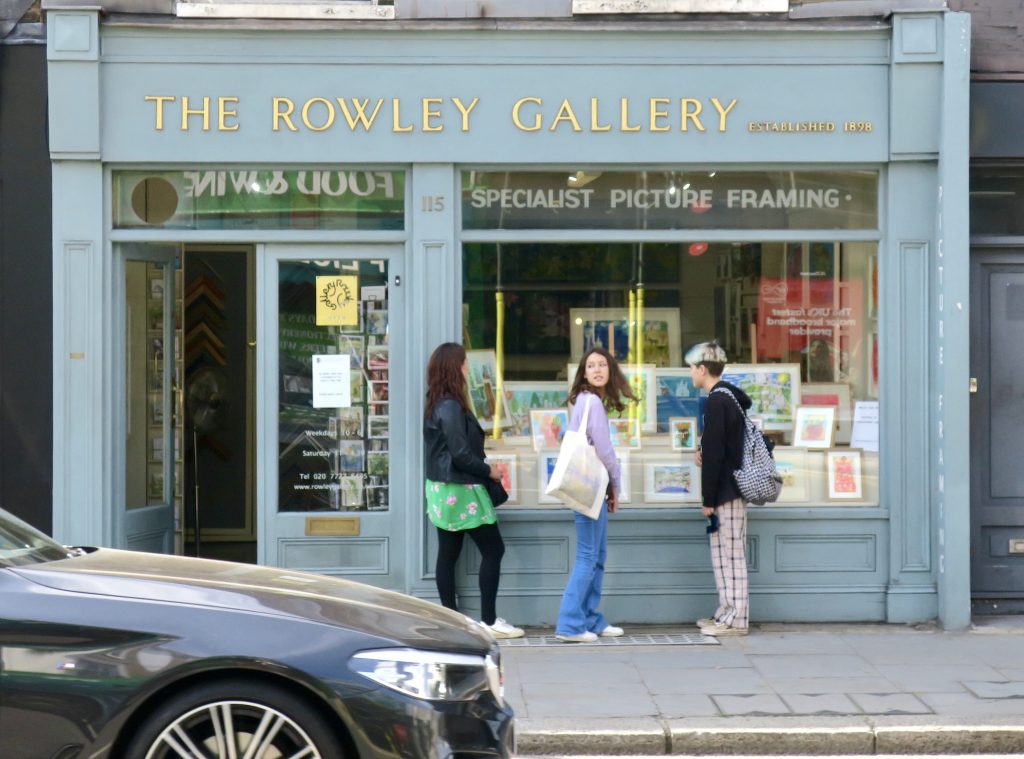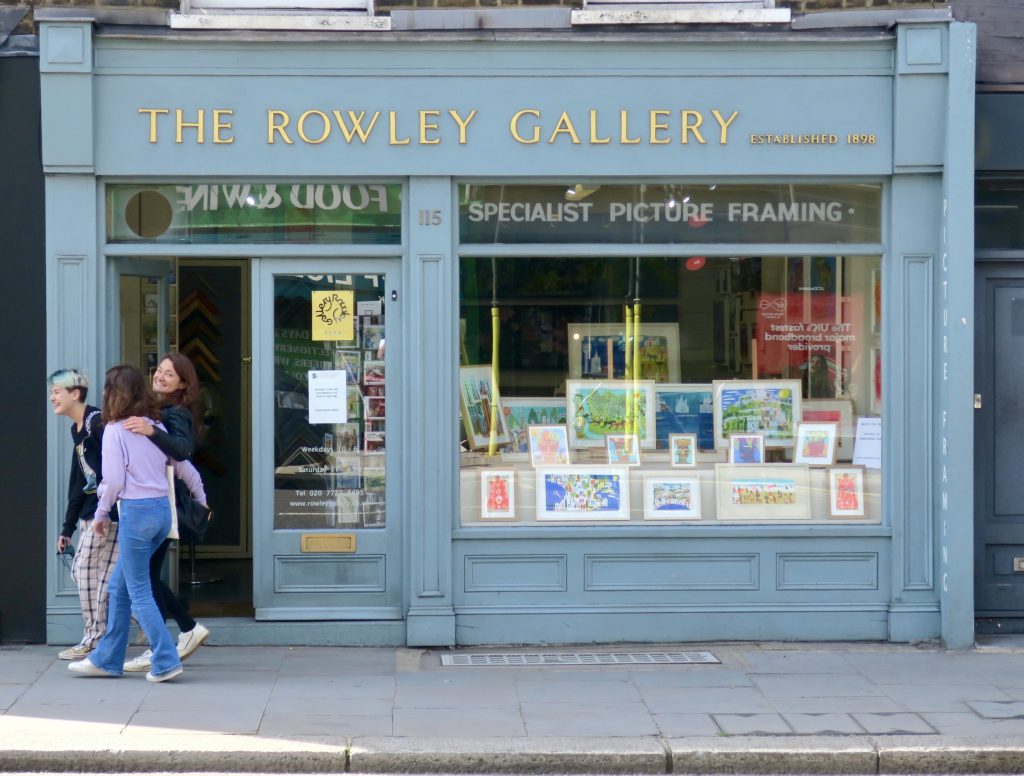 ※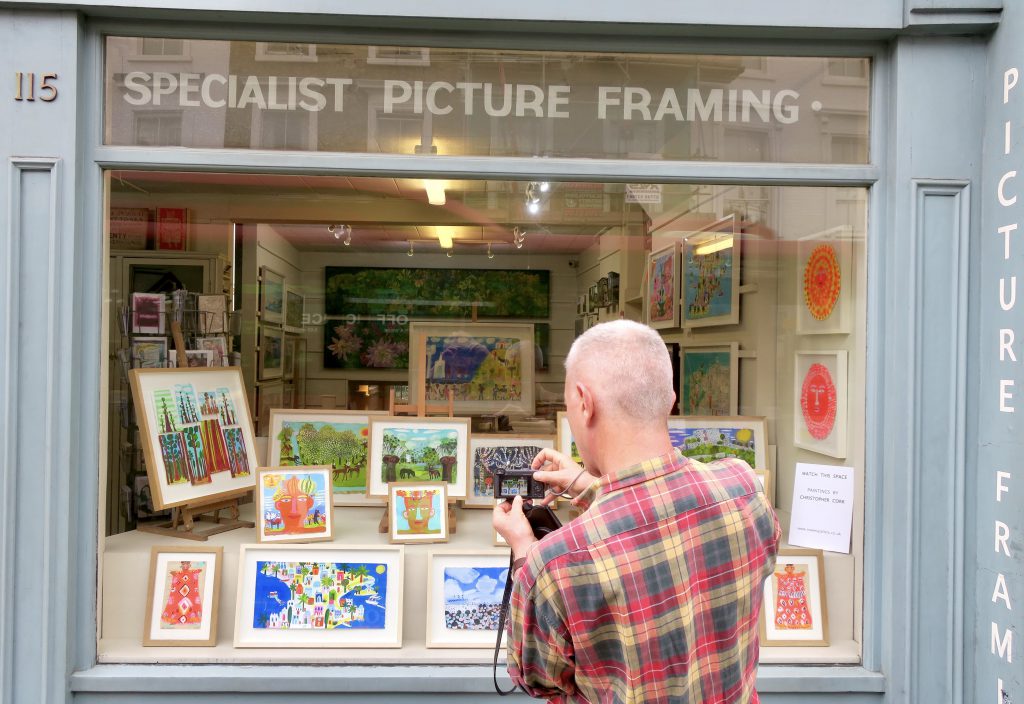 Plus belles peintures françaises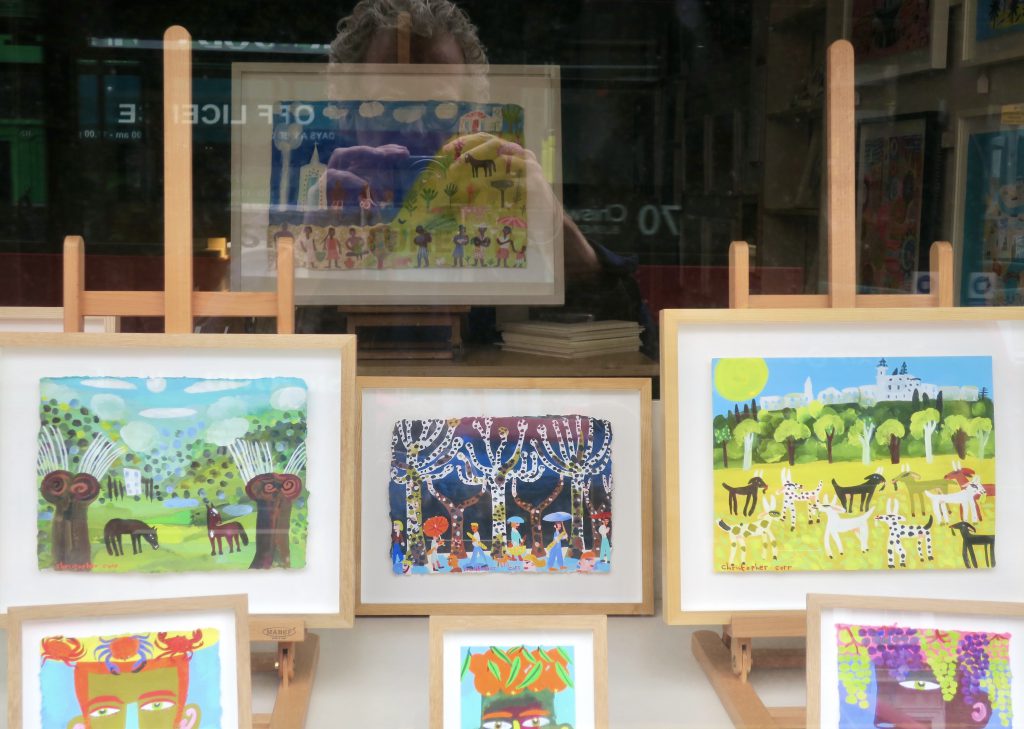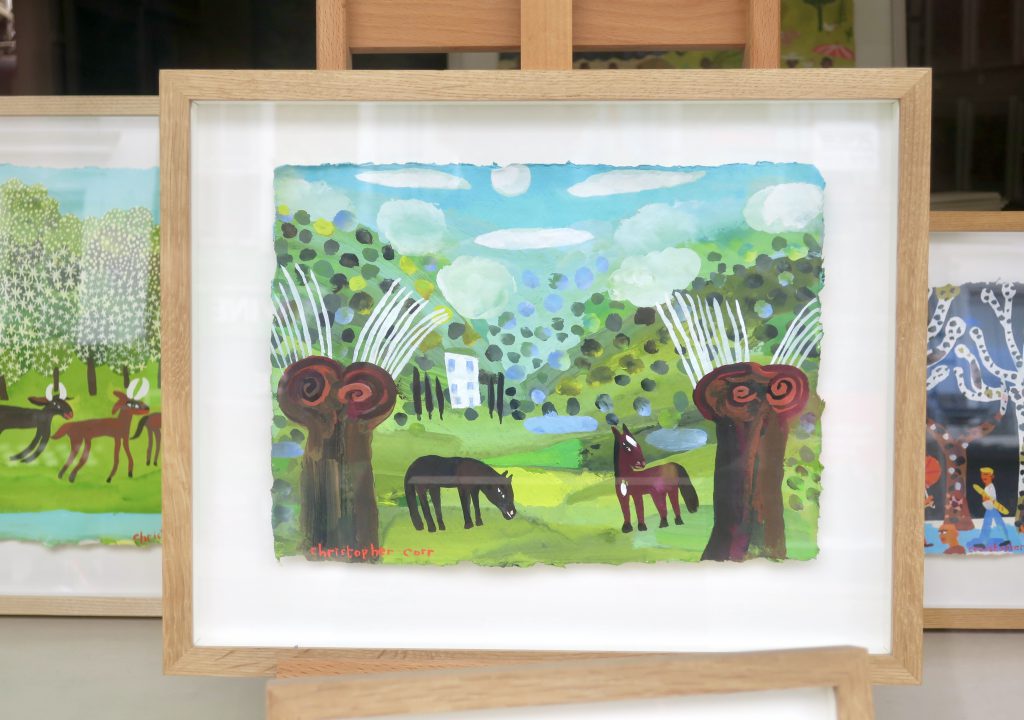 Horses in the Cevennes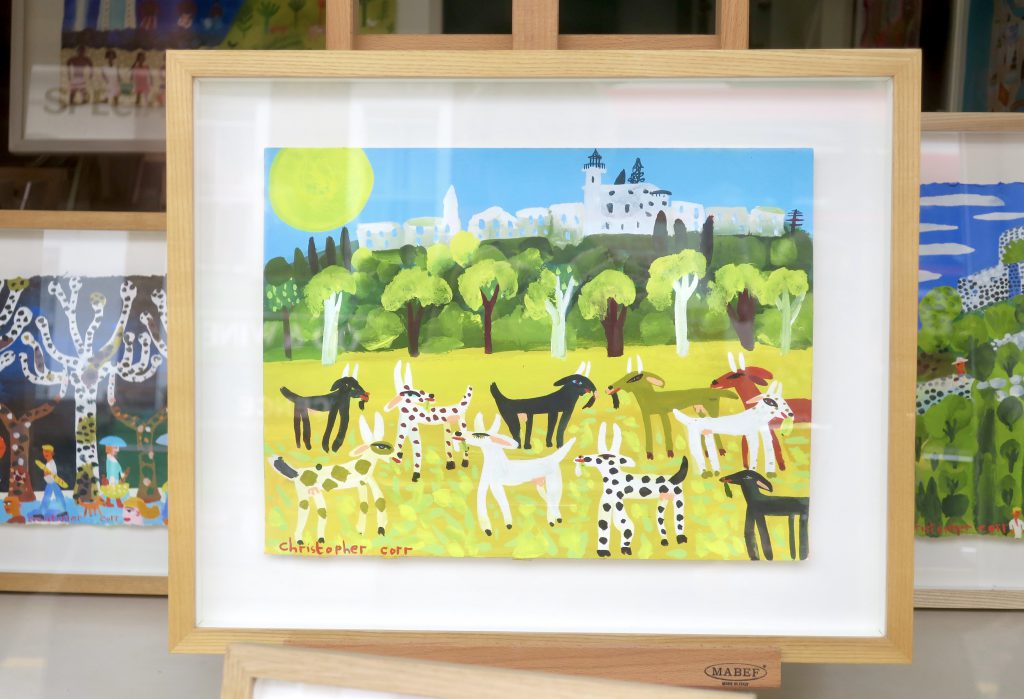 Goats in Lussan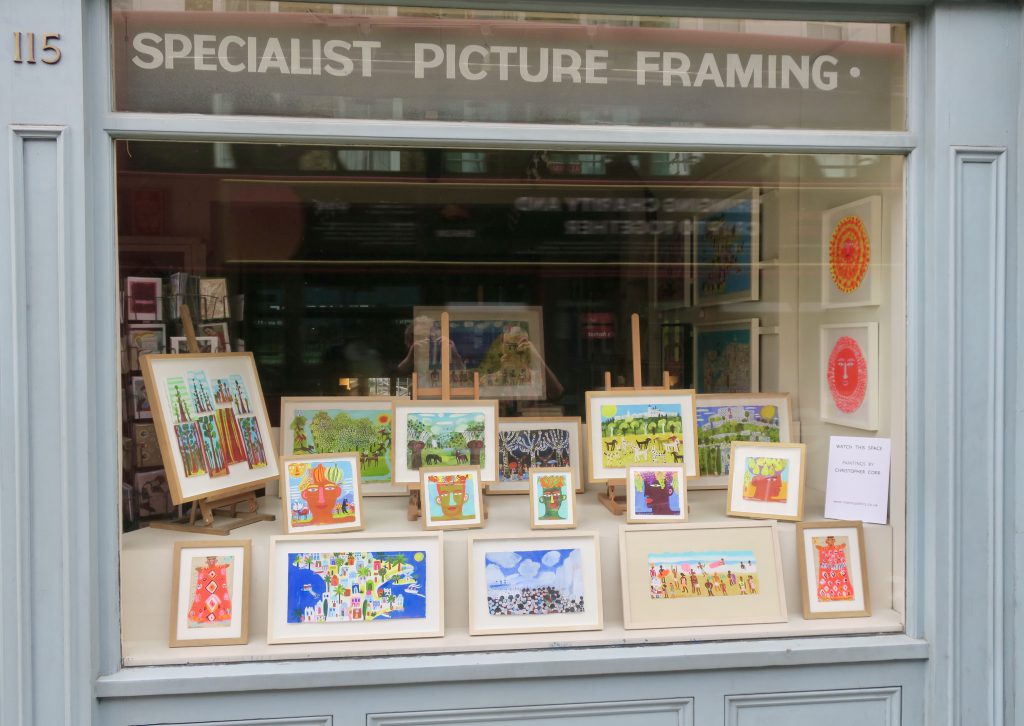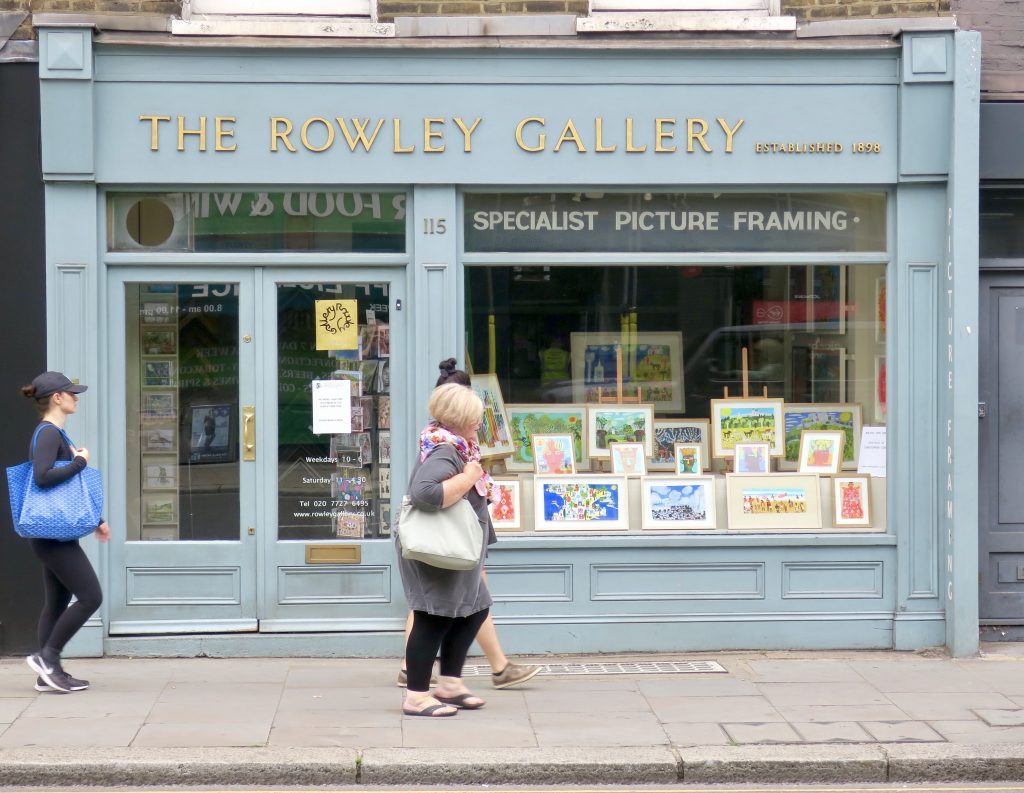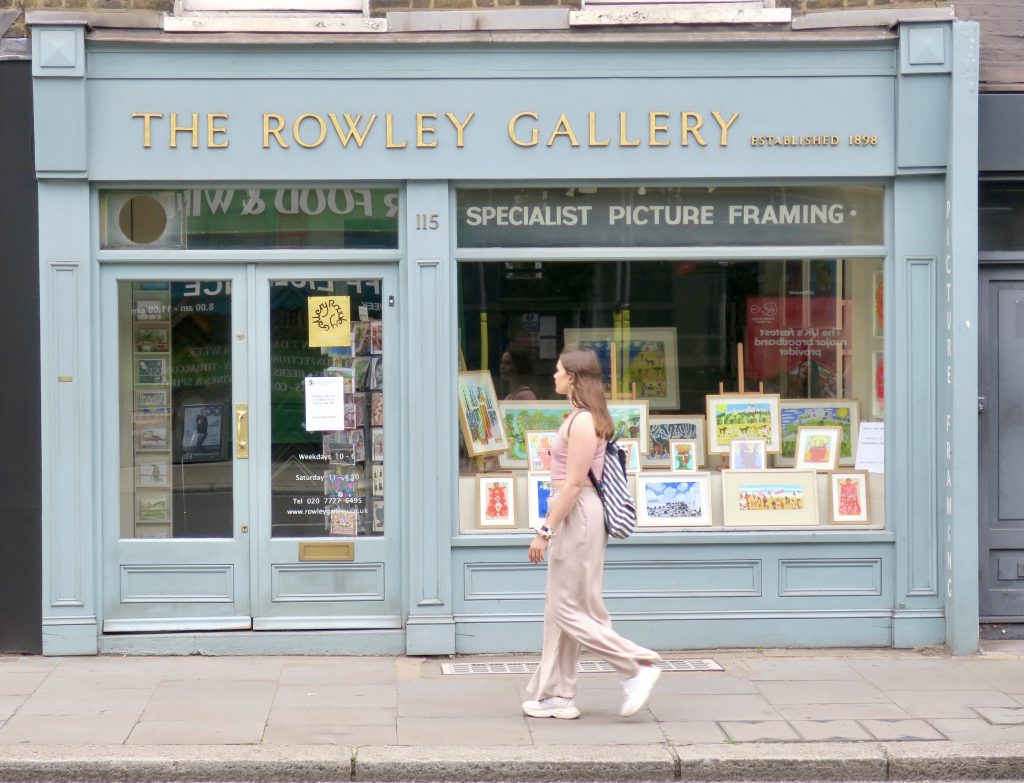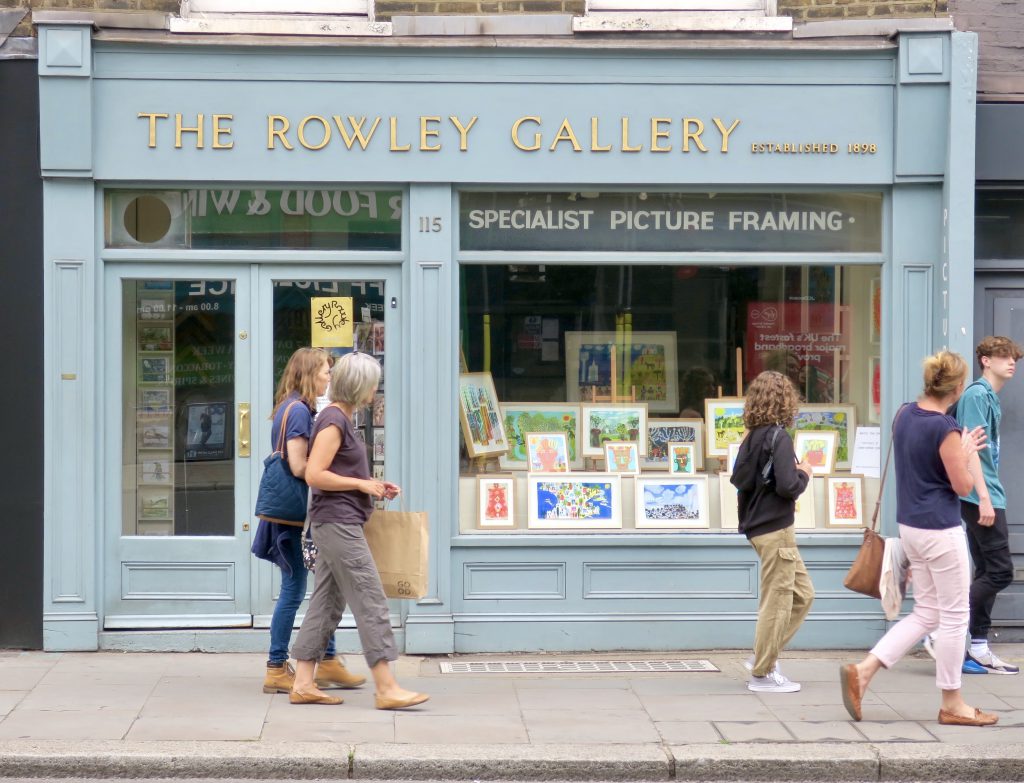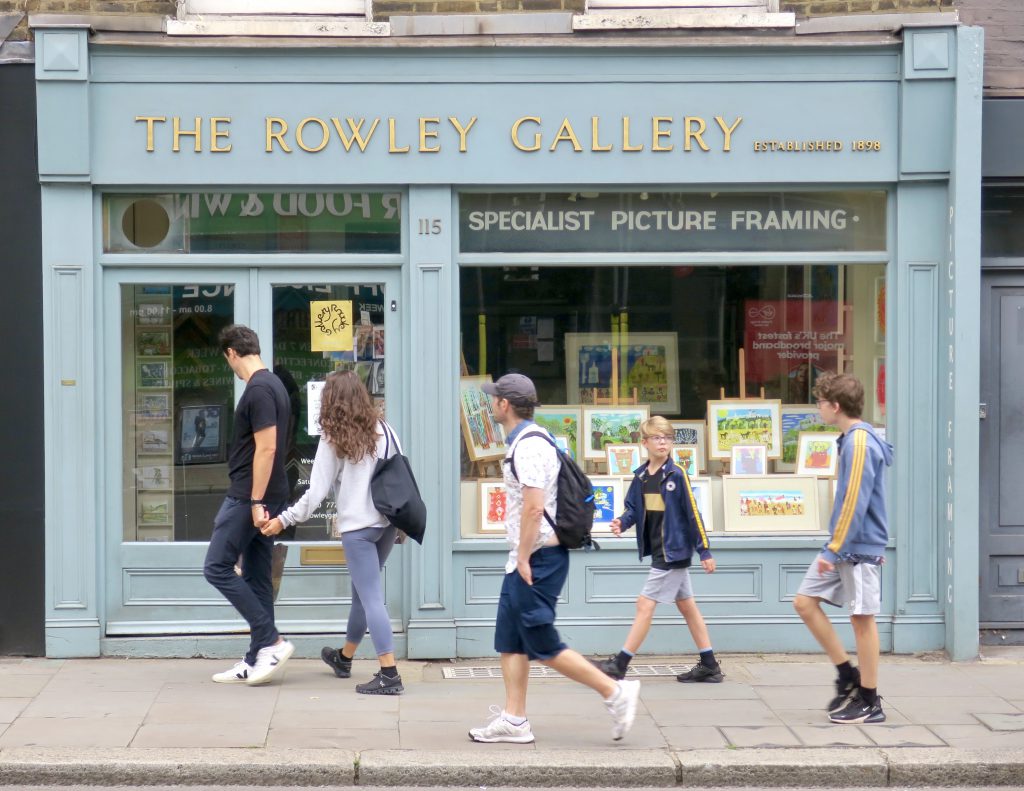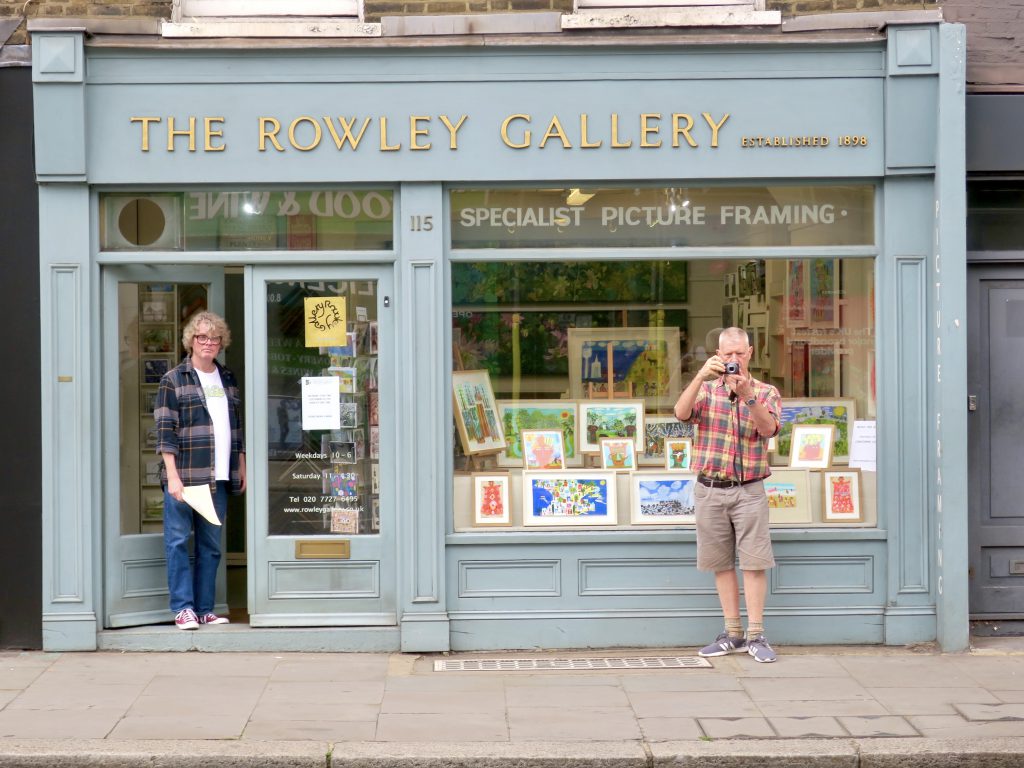 ※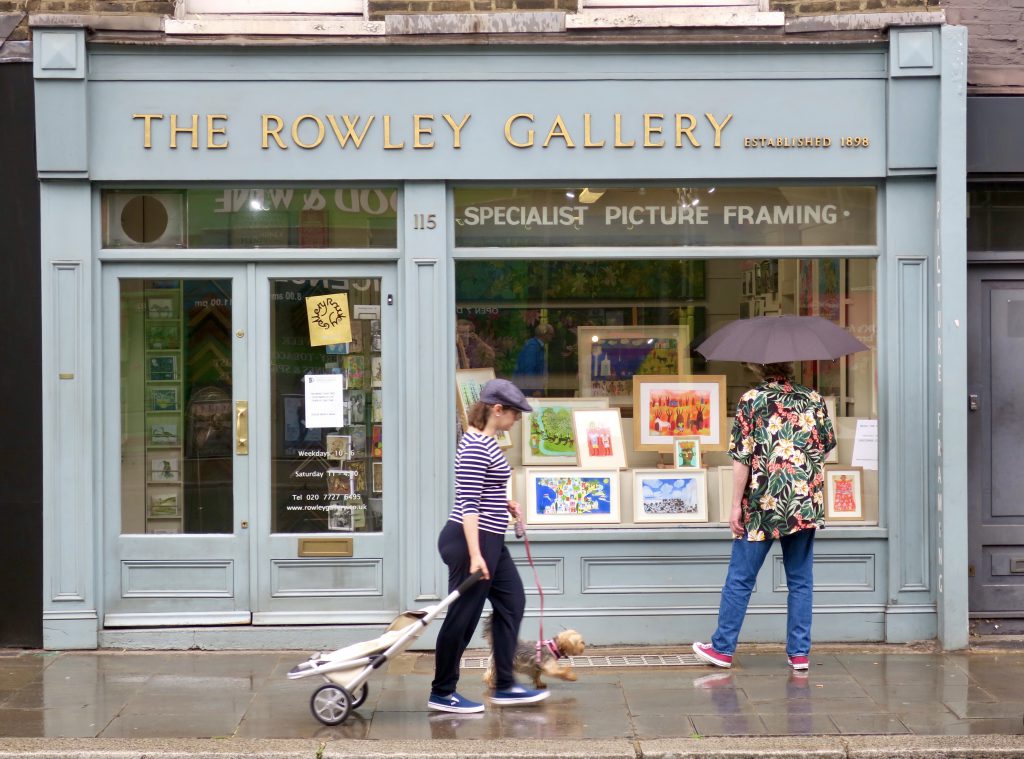 A wet day on Kensington Church Street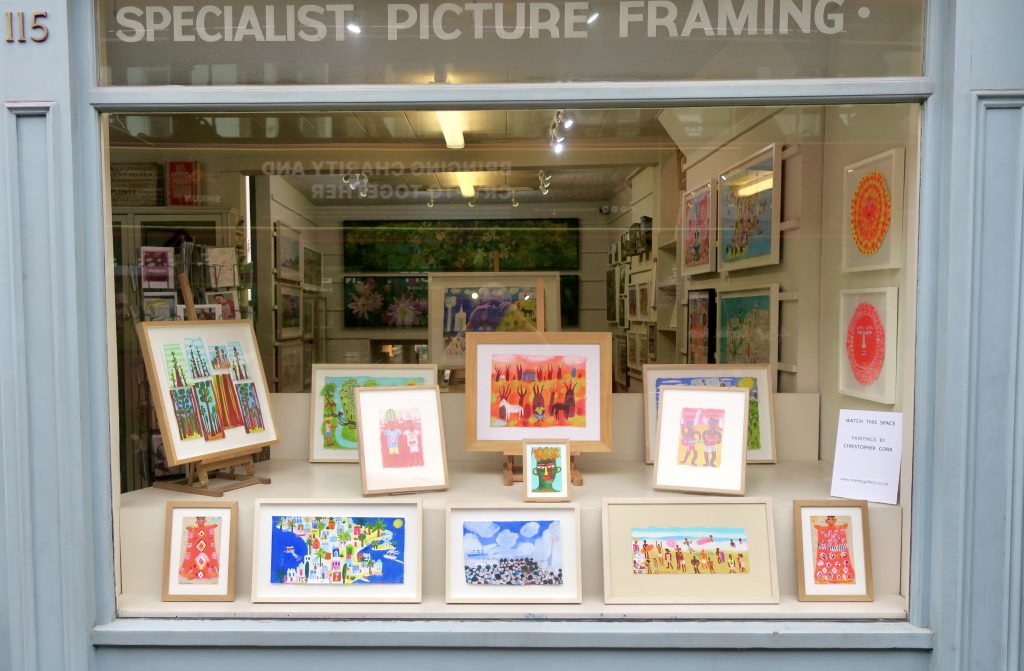 but the sun continued to shine in our window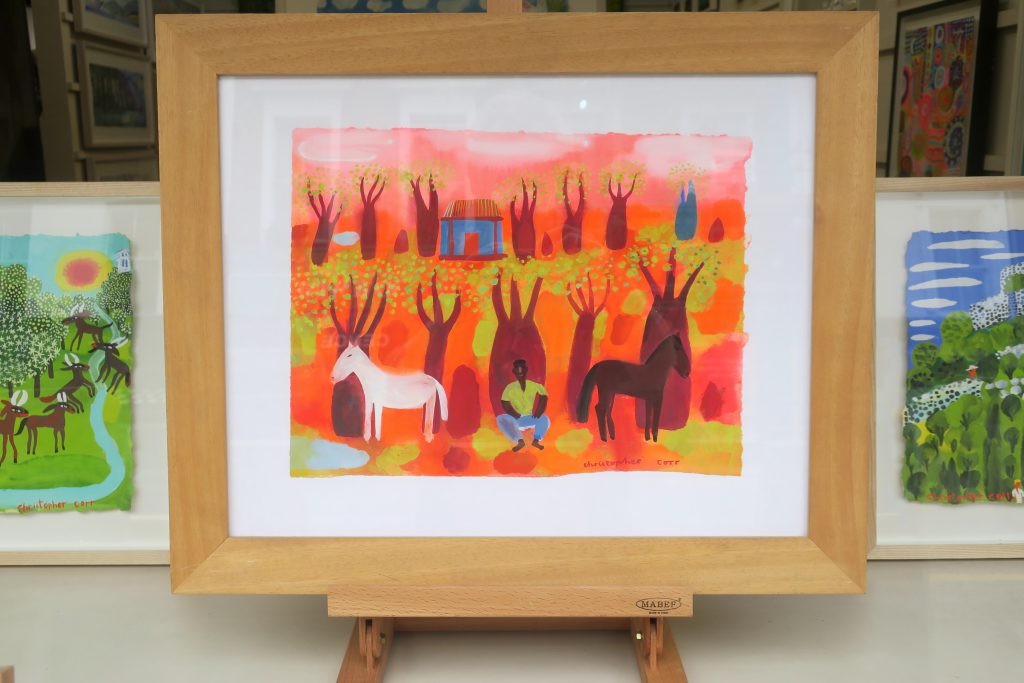 Boab Trees, Kimberley, Western Australia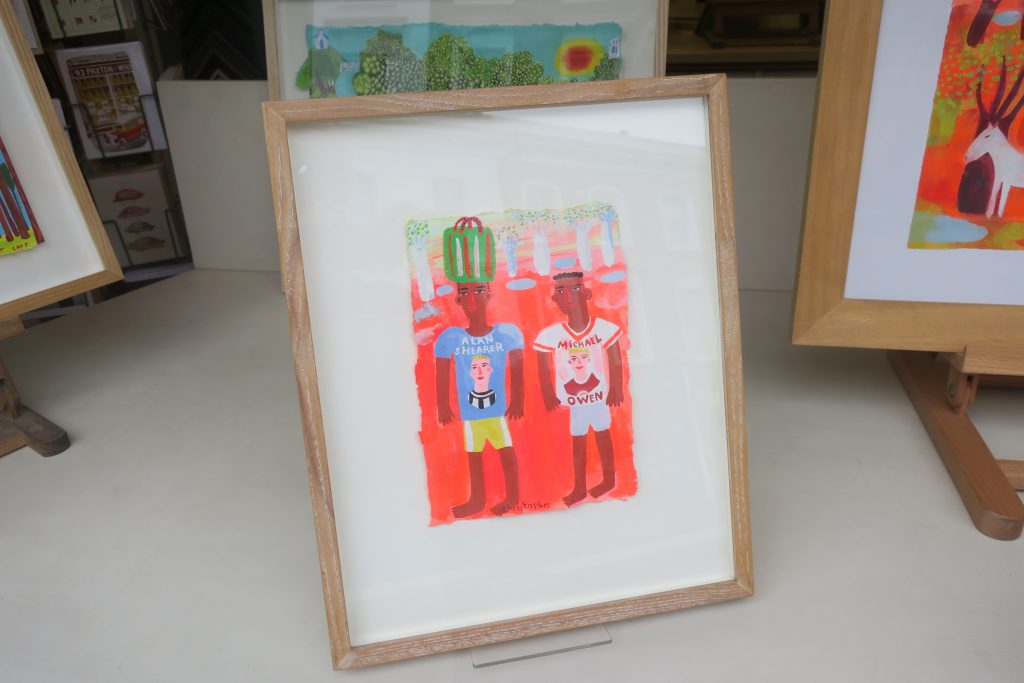 Shearer & Owen in Madagascar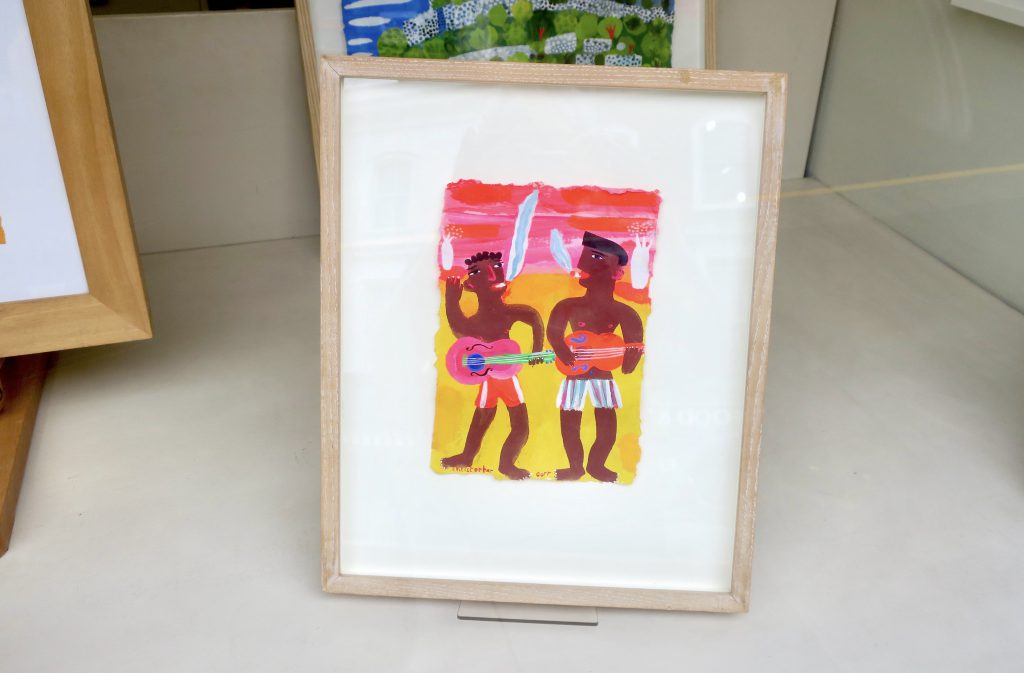 Guitar Players, Madagascar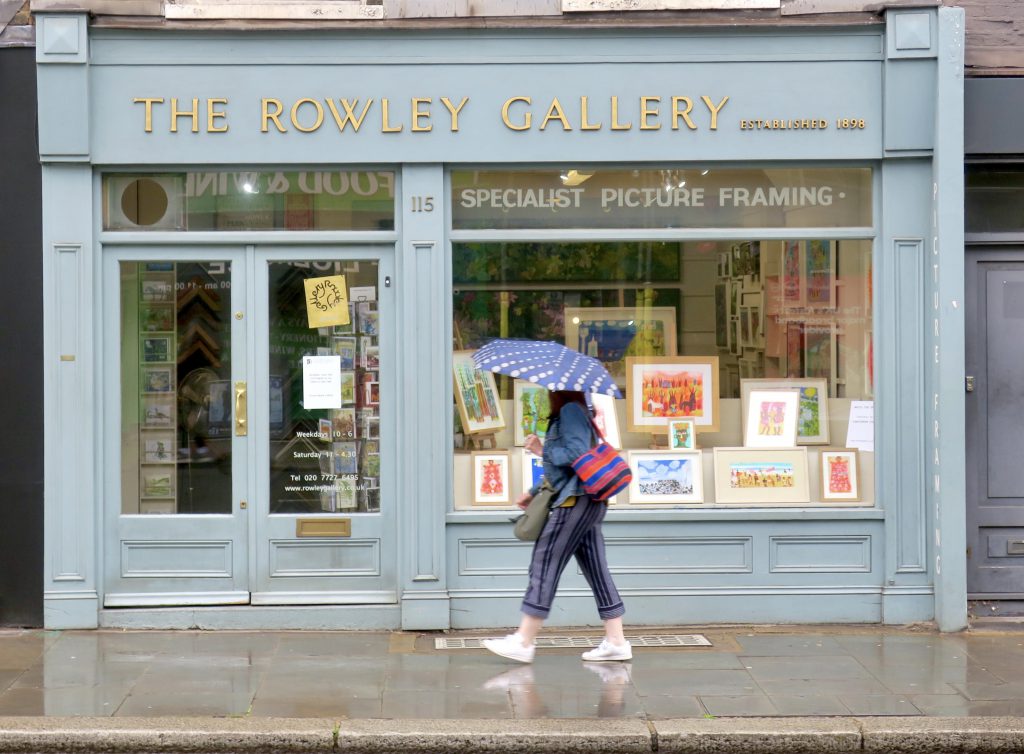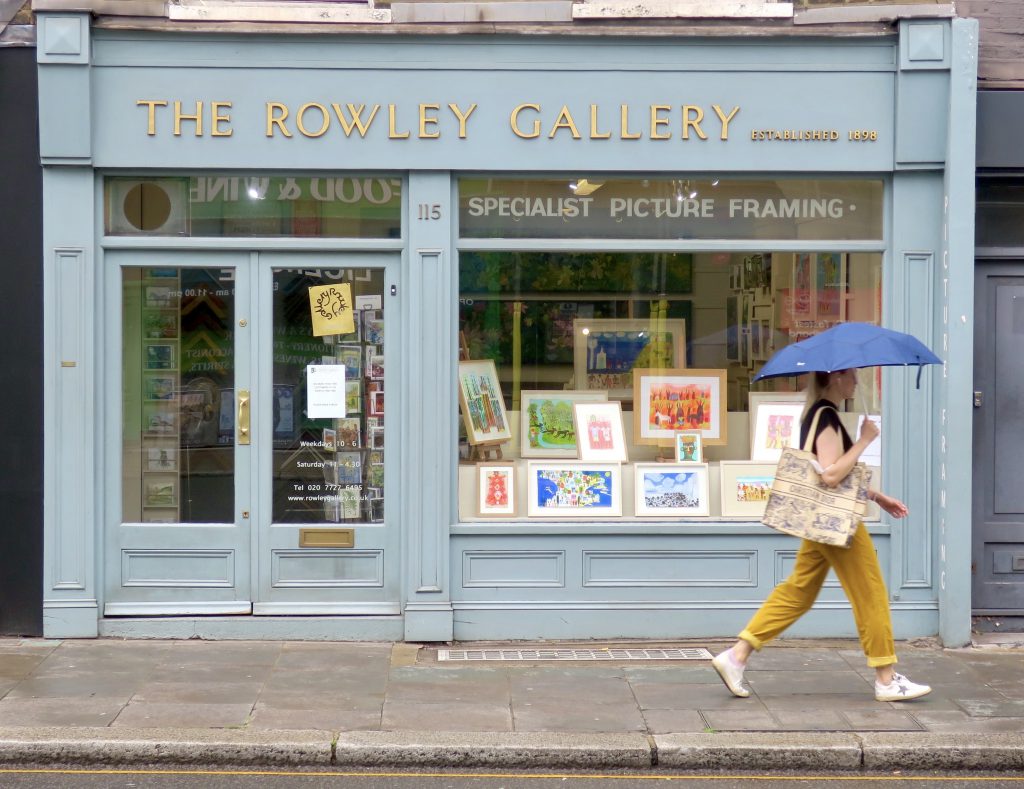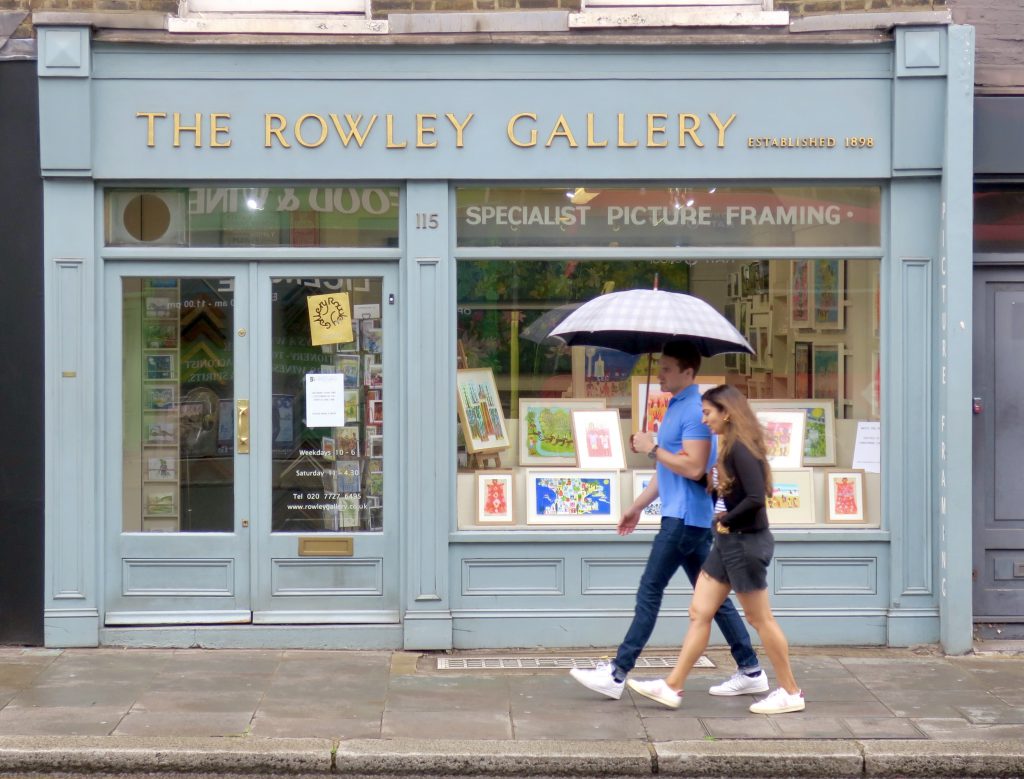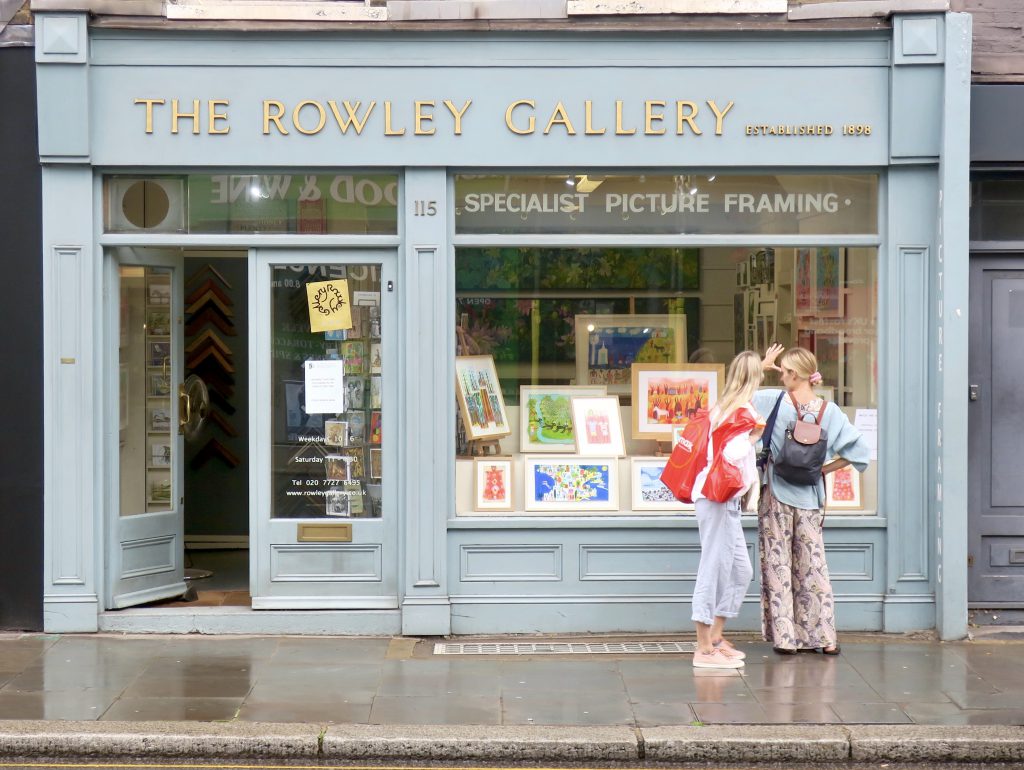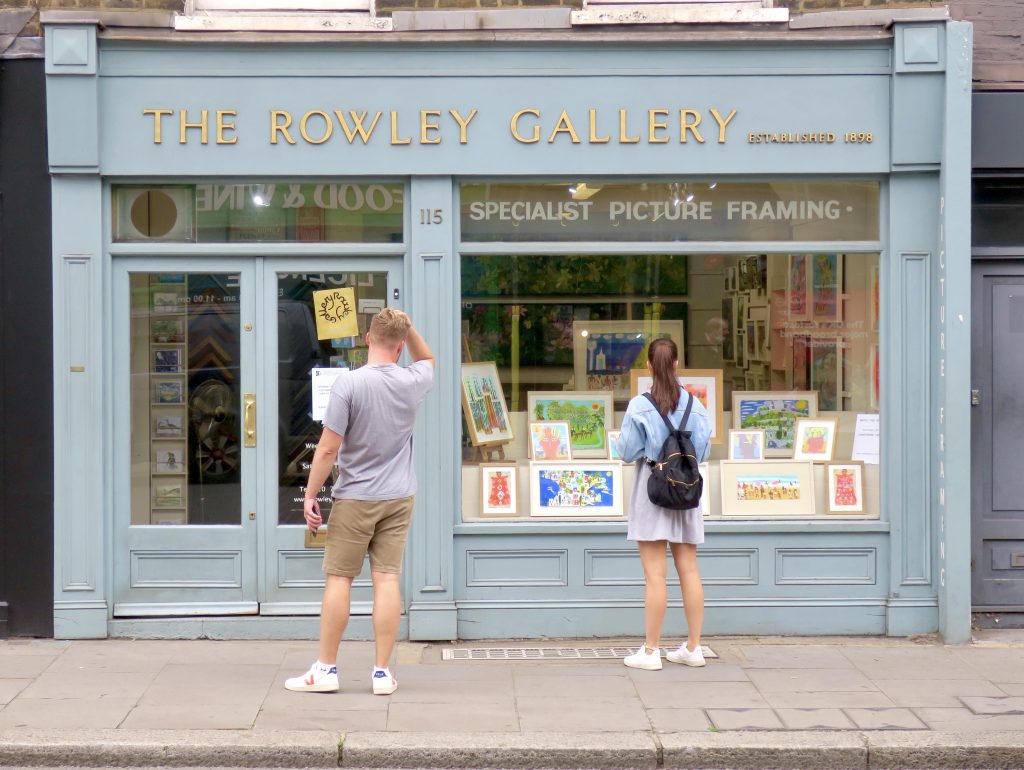 ※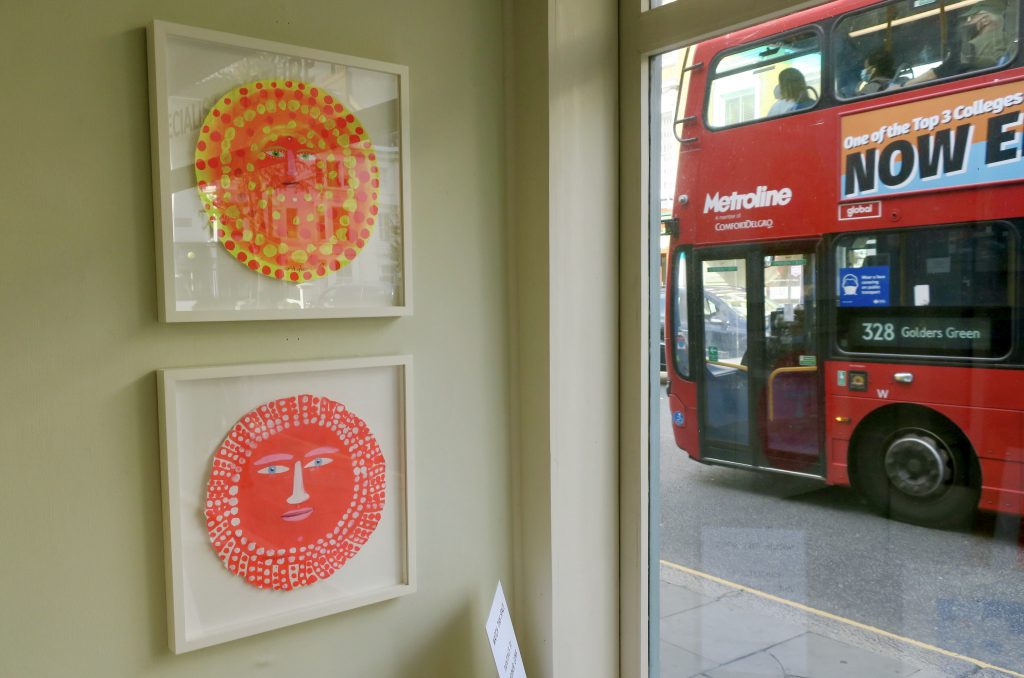 A sunny day on Kensington Church Street
※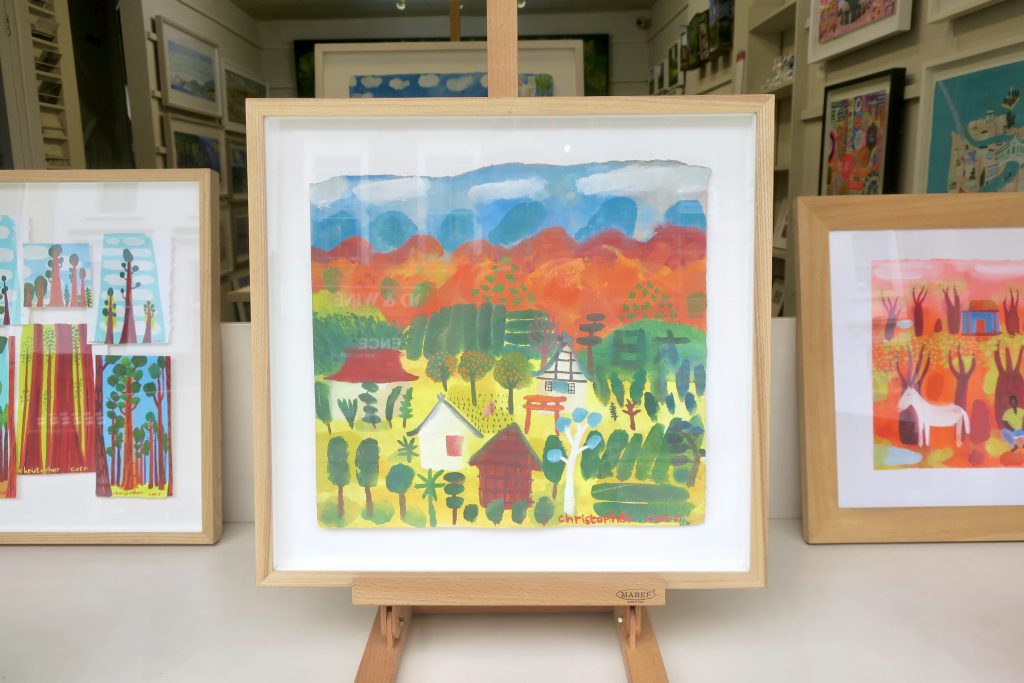 Houses & Trees in Satsuma Province, Japan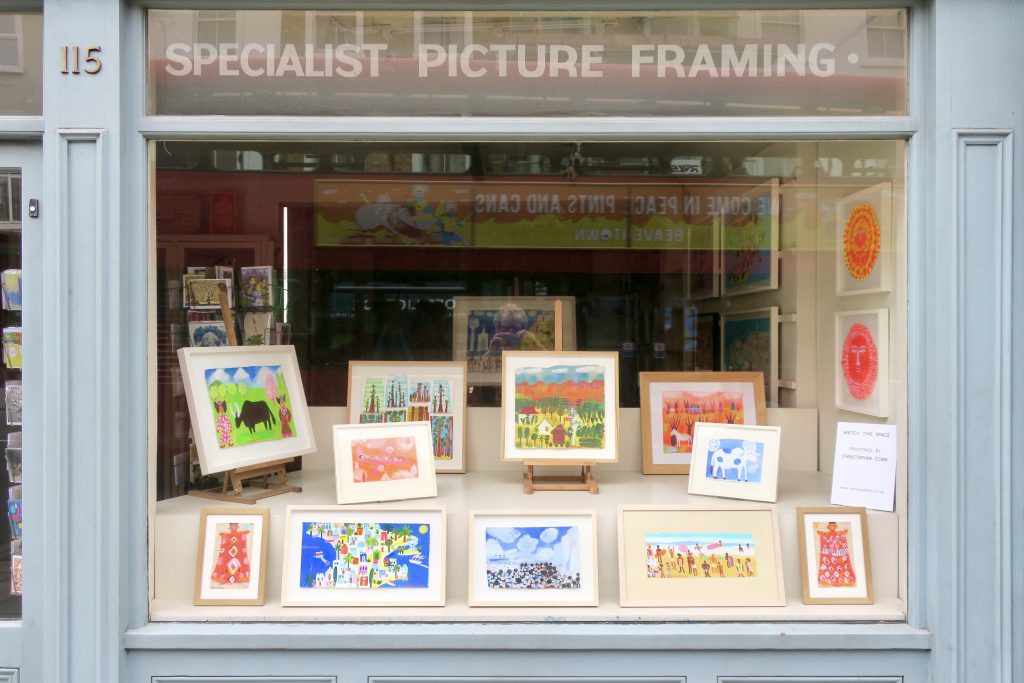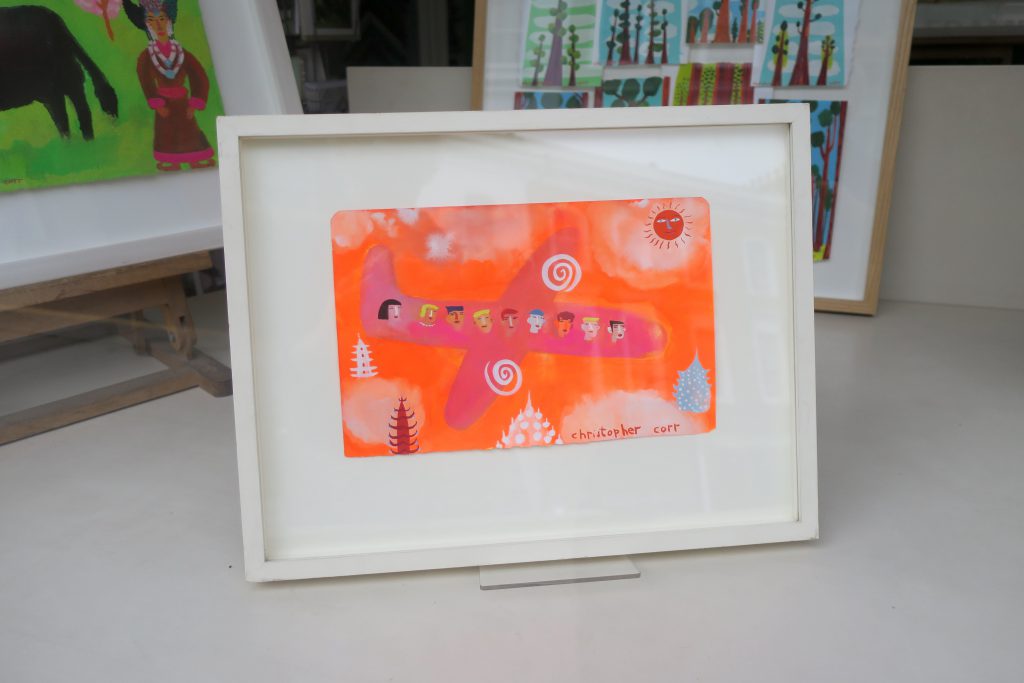 Cathay Pacific Flies Over Thailand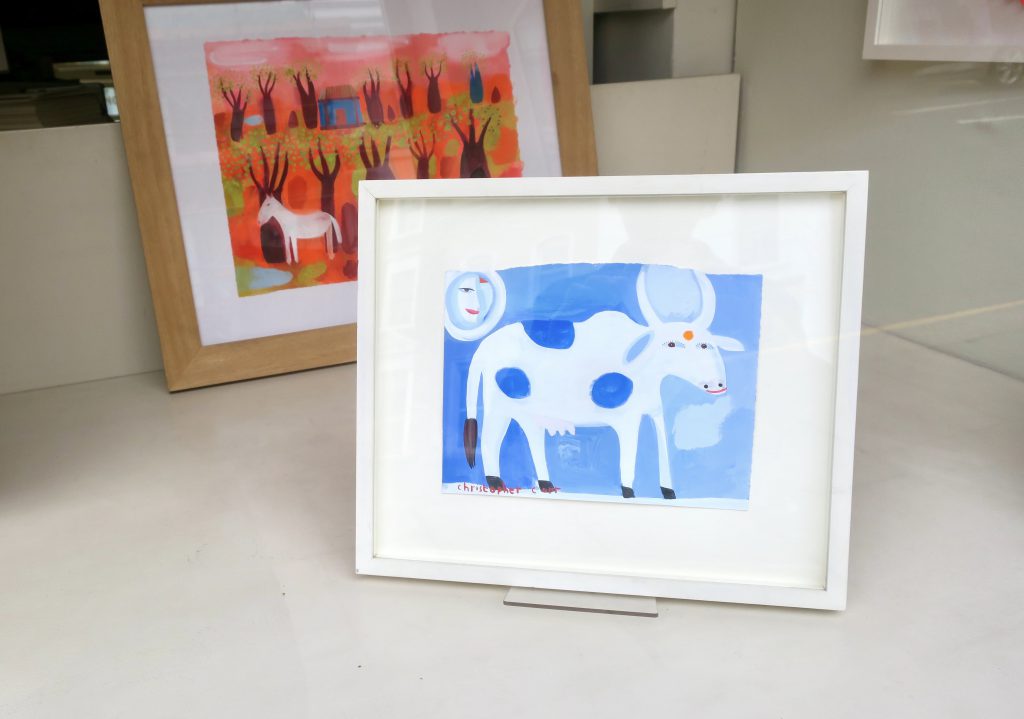 Blue & White Cow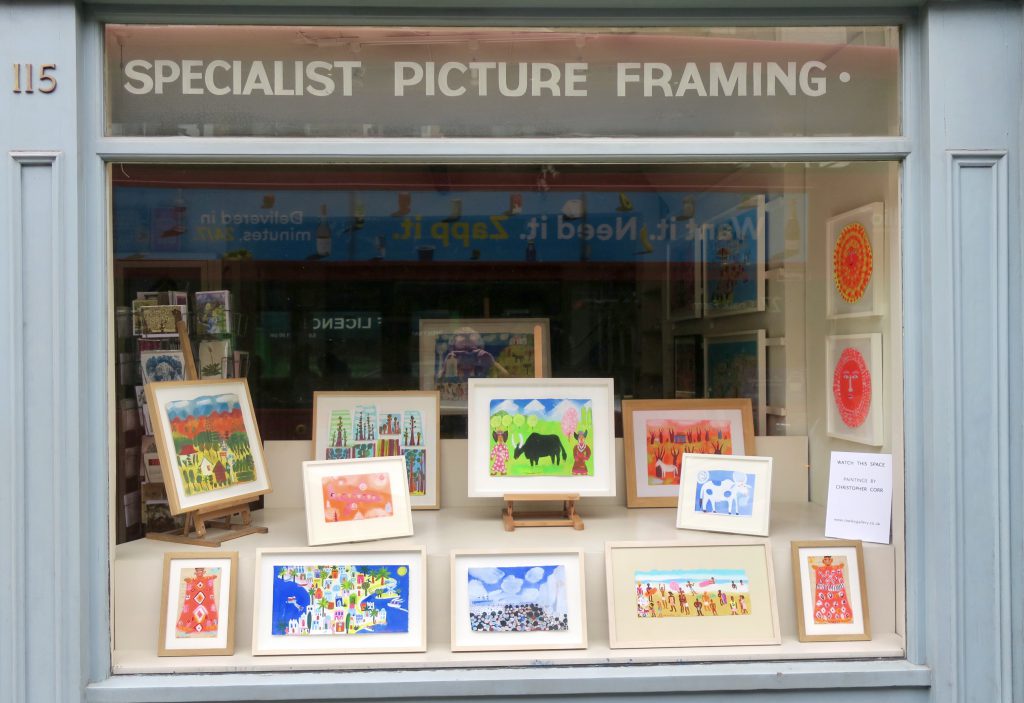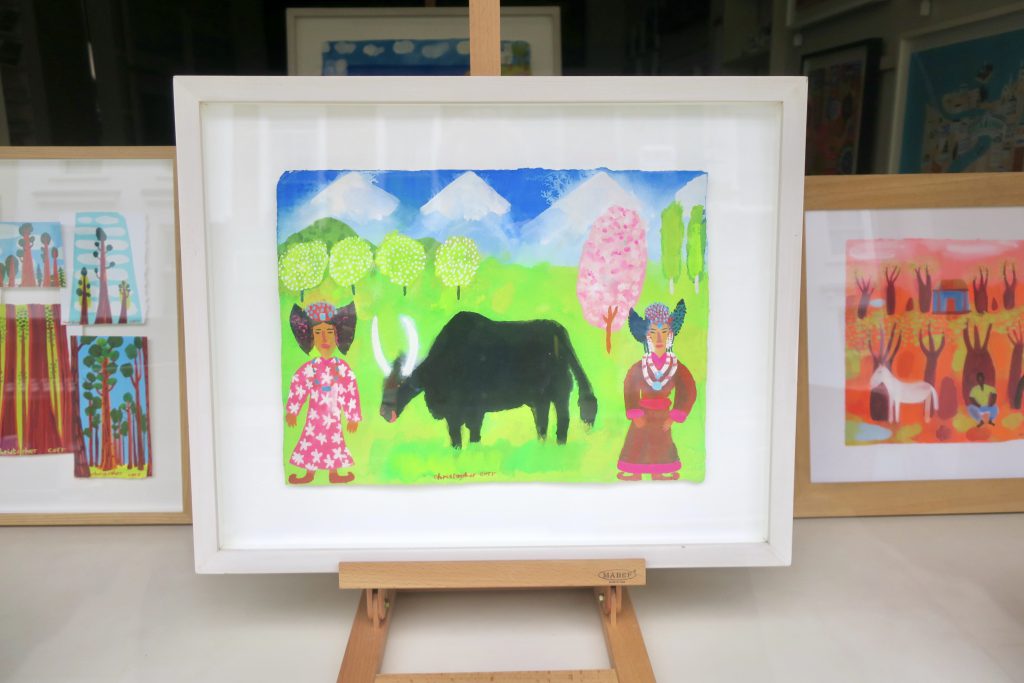 Yak Grazing in Ladakh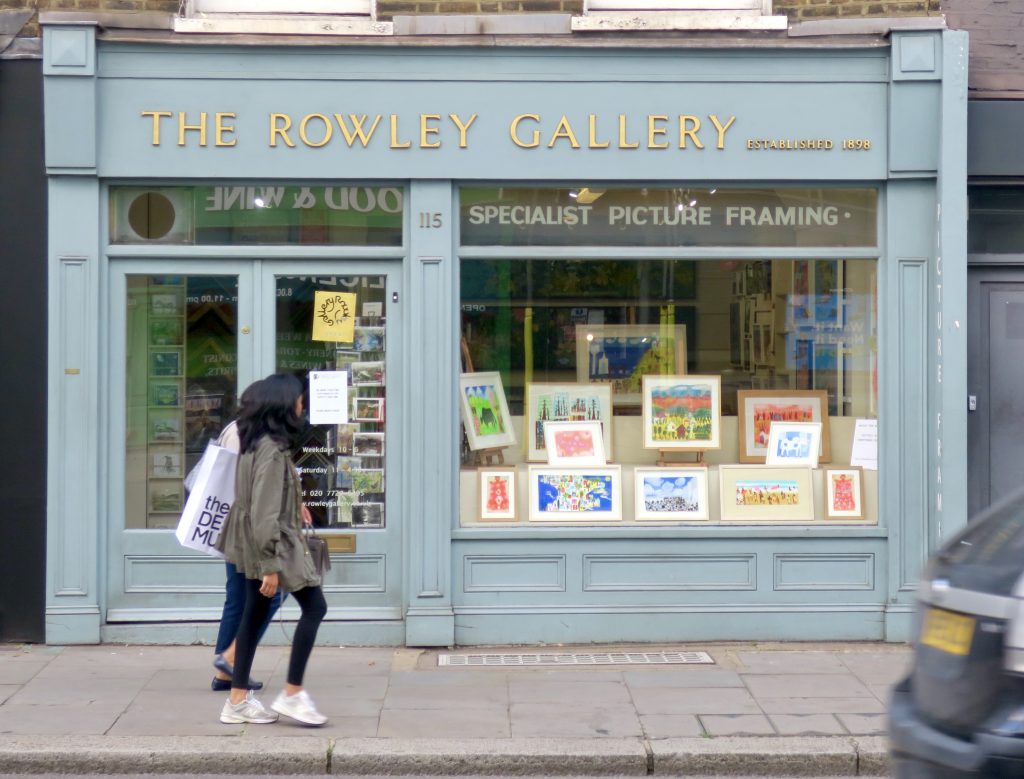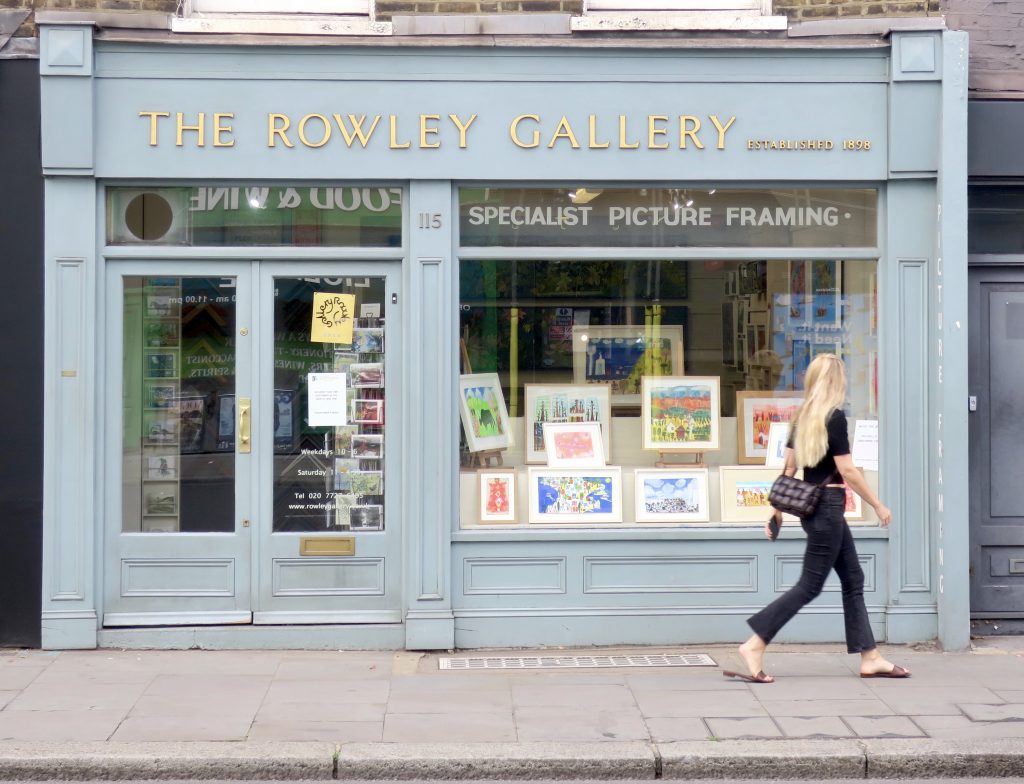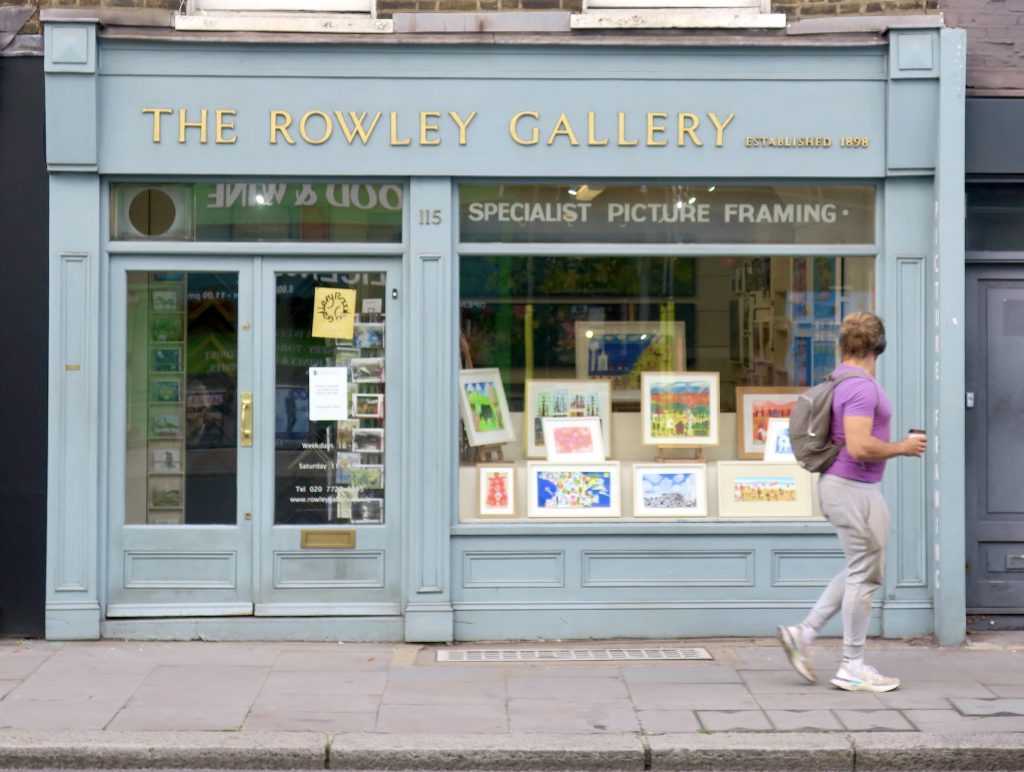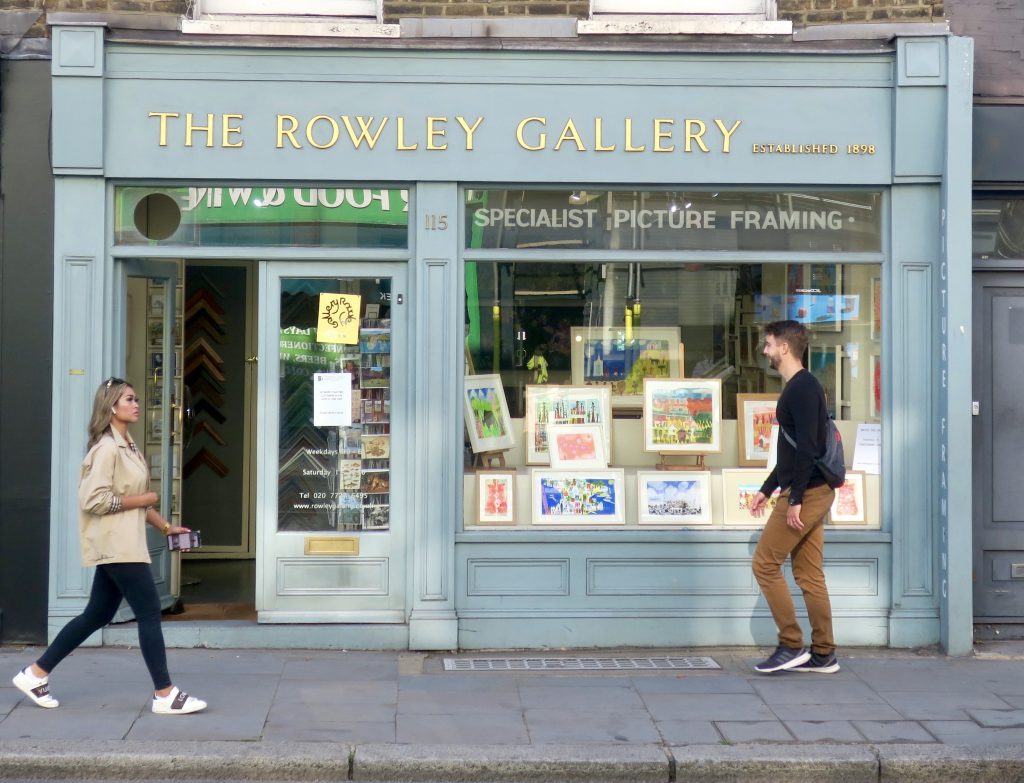 ※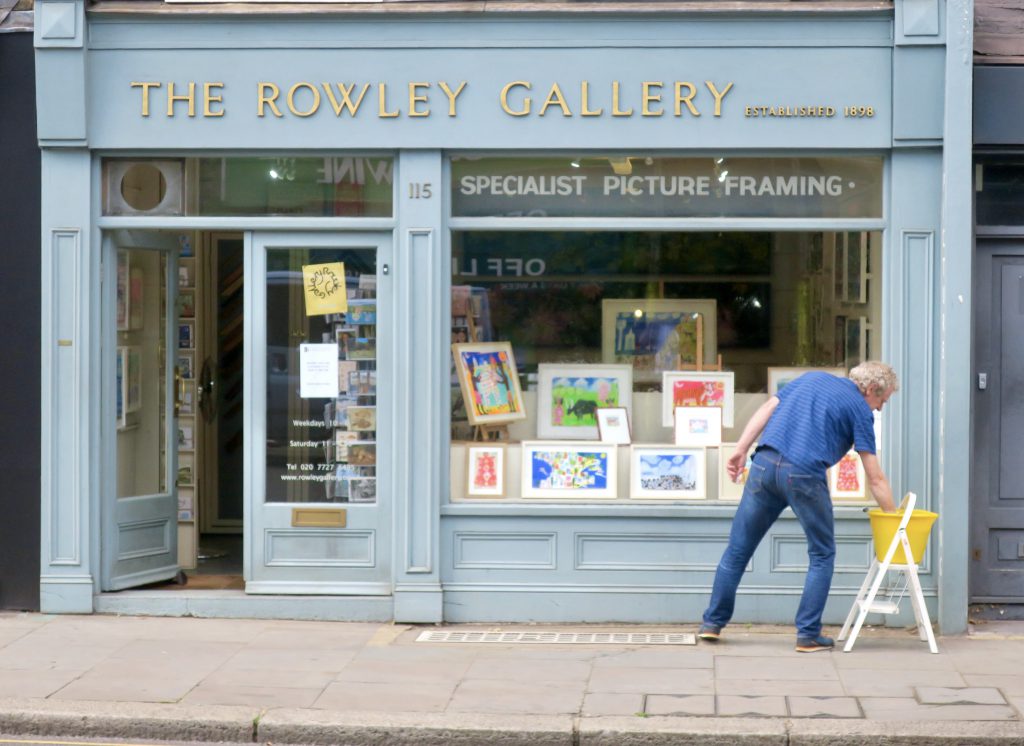 Wash This Space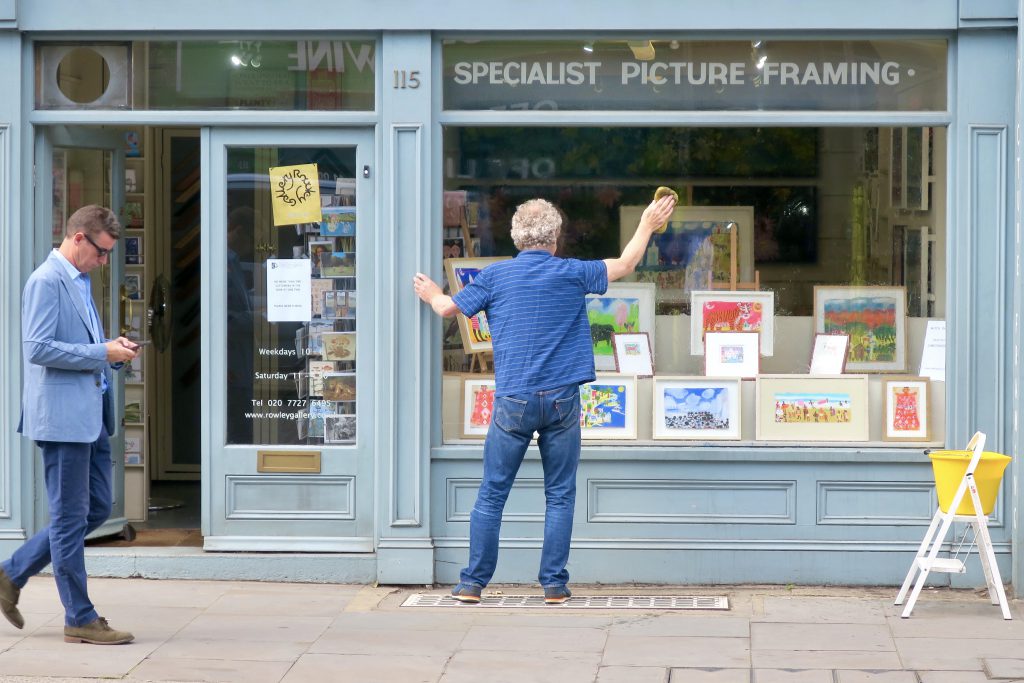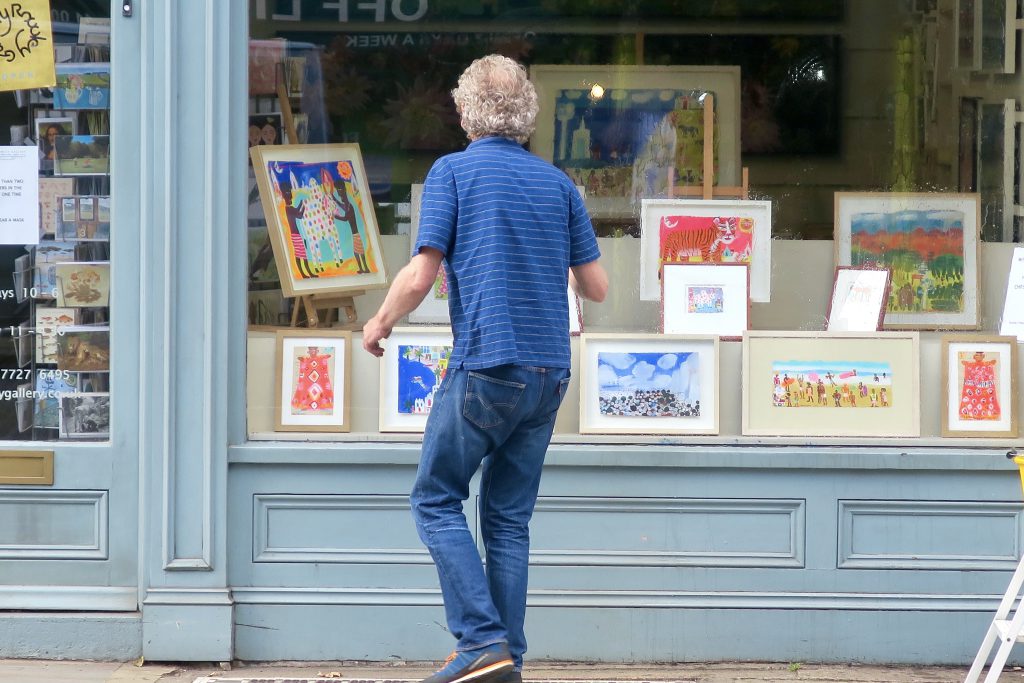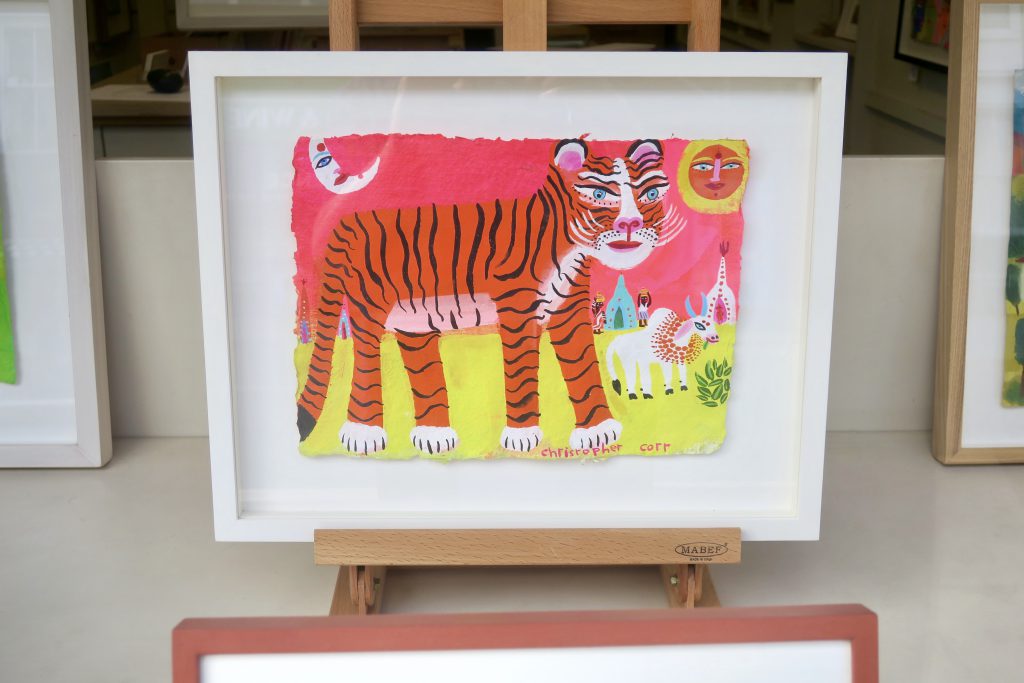 Tiger & Temples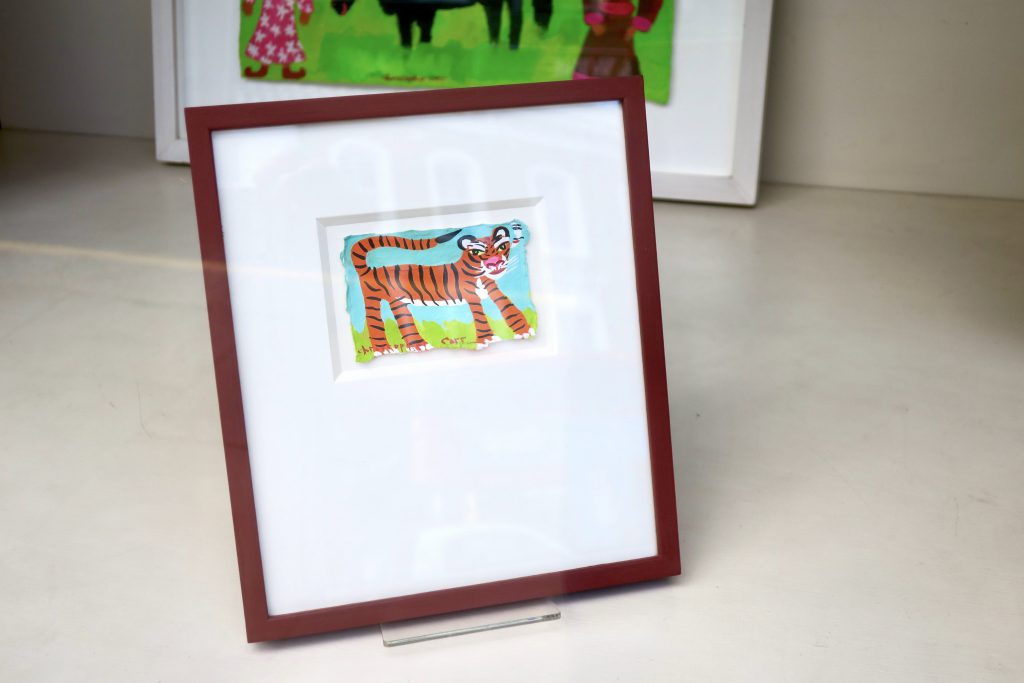 Pongal Cow with Pink Horns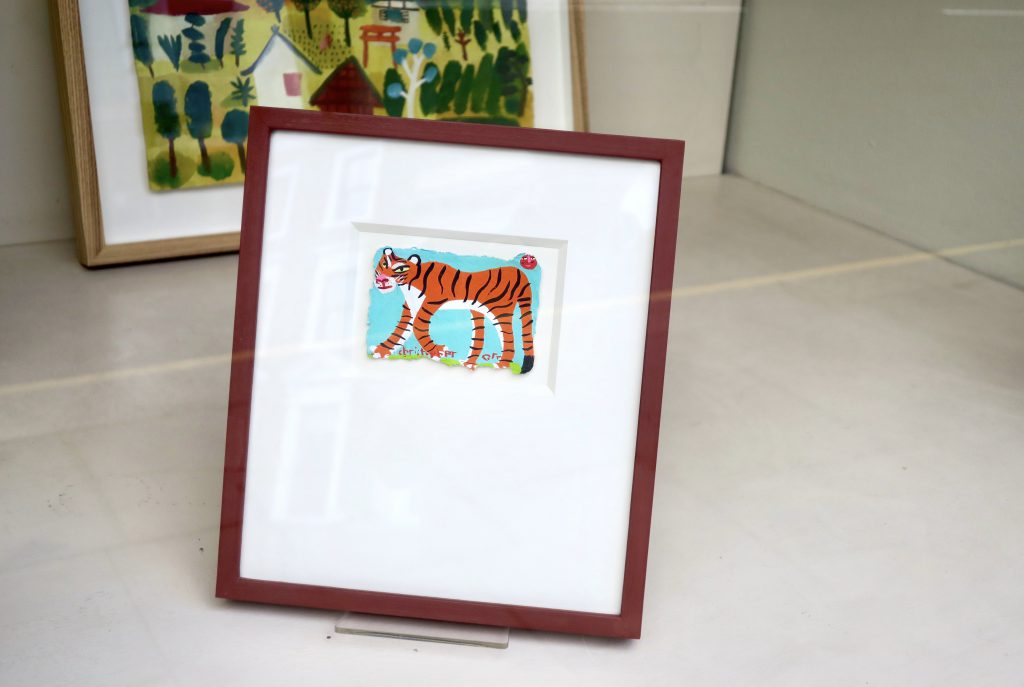 Little Big Cat No.3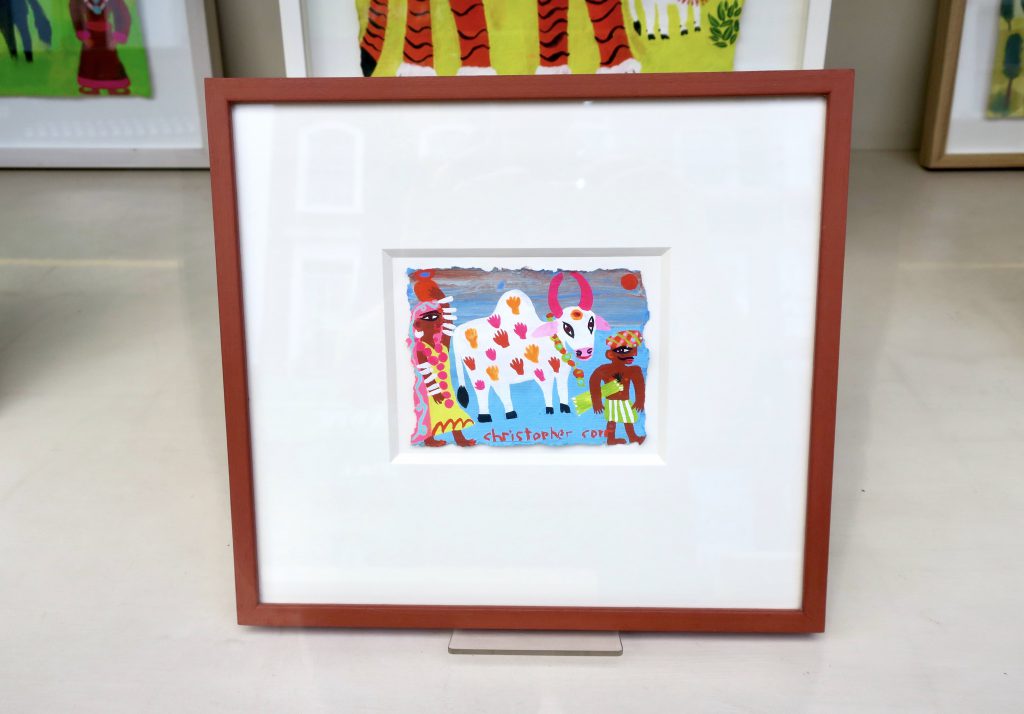 Little Big Cat No.1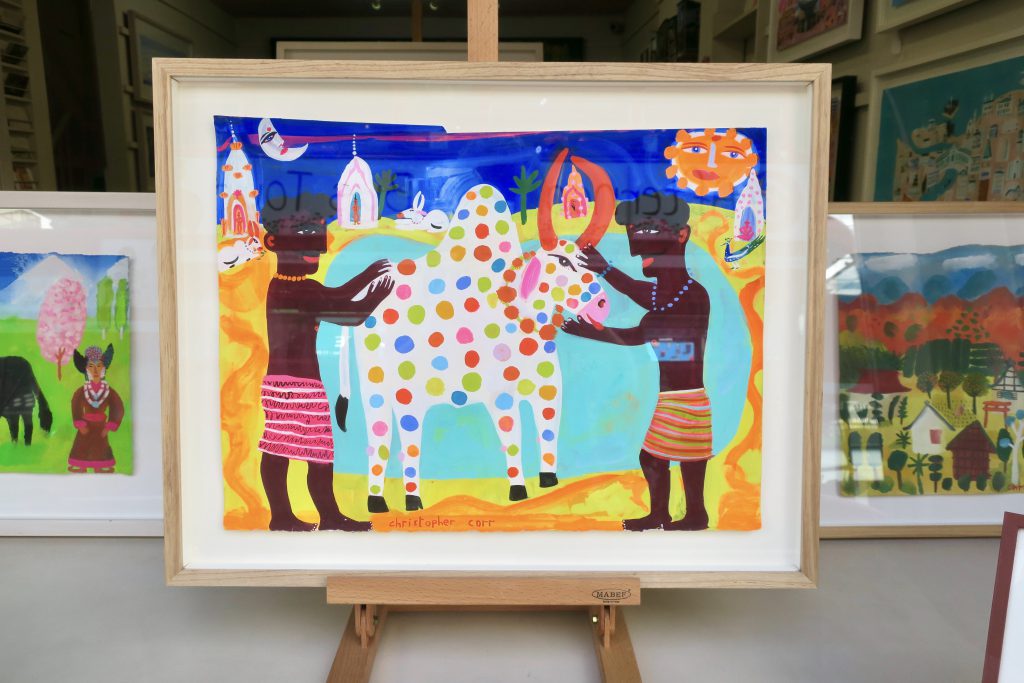 Cow Decoration in Tamil Nadu
※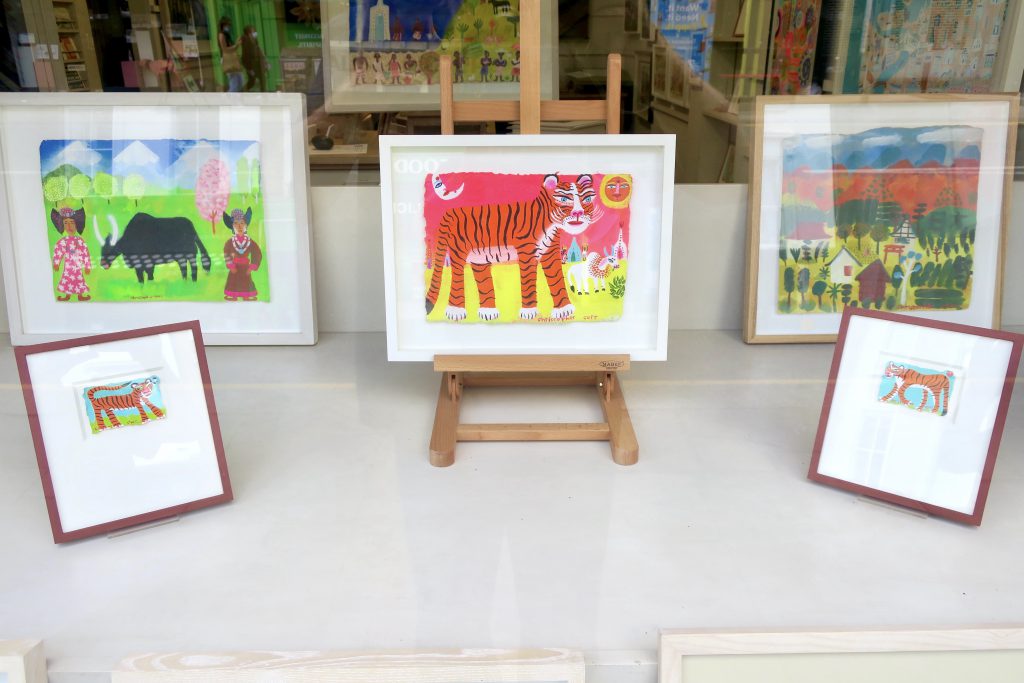 A trio of tigers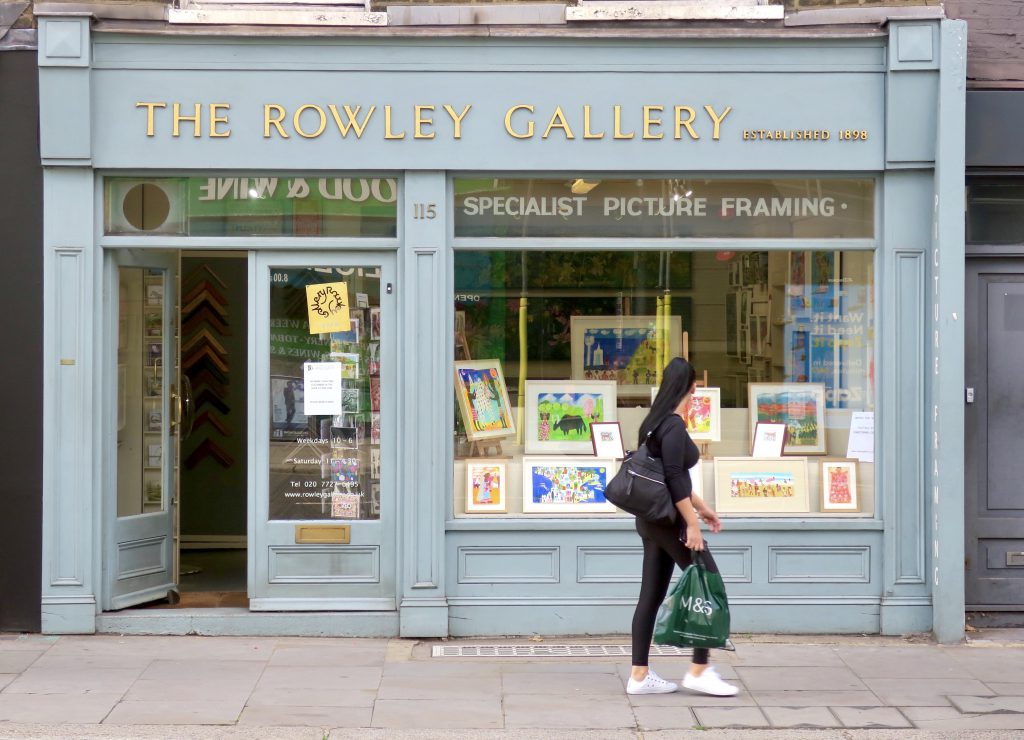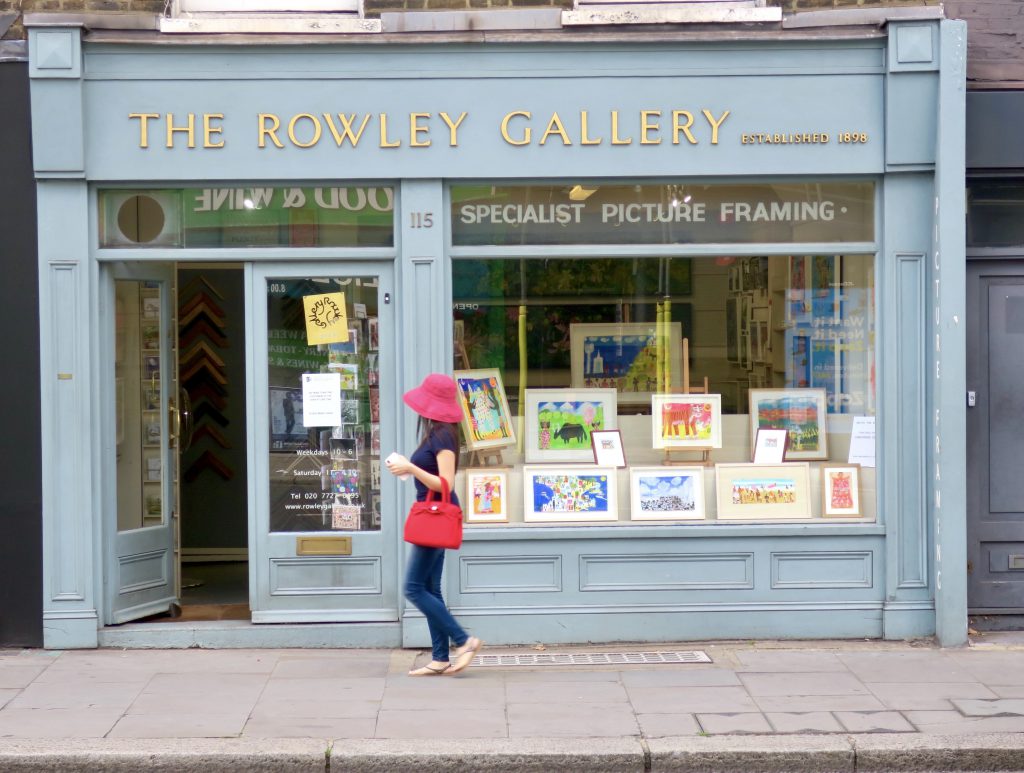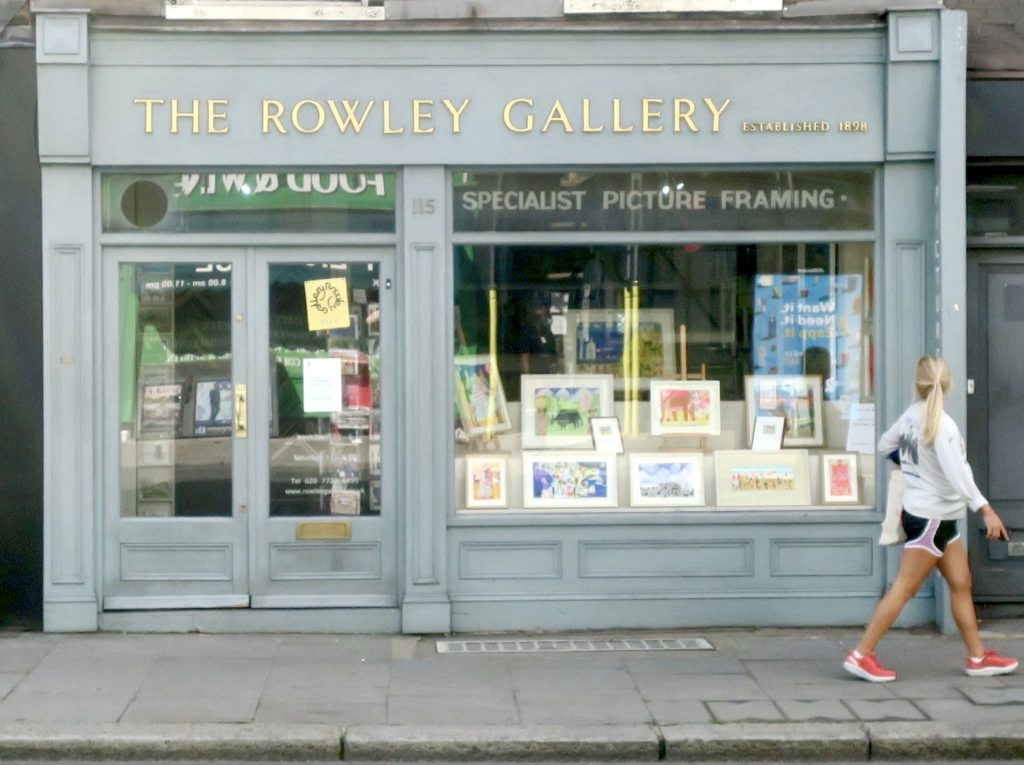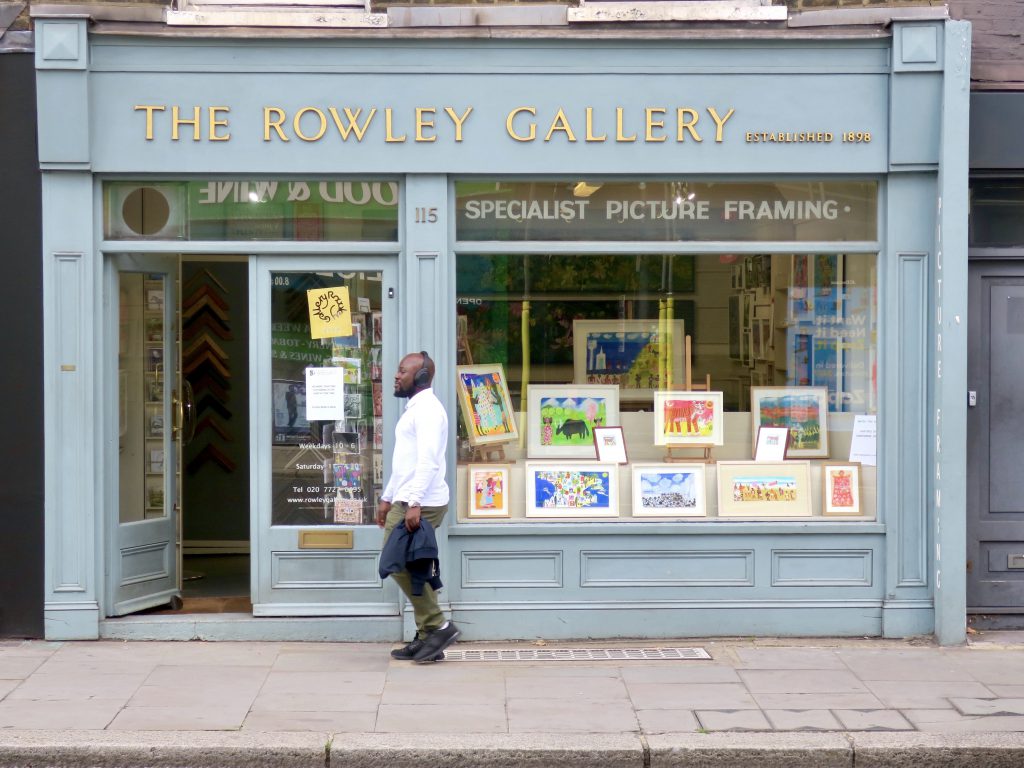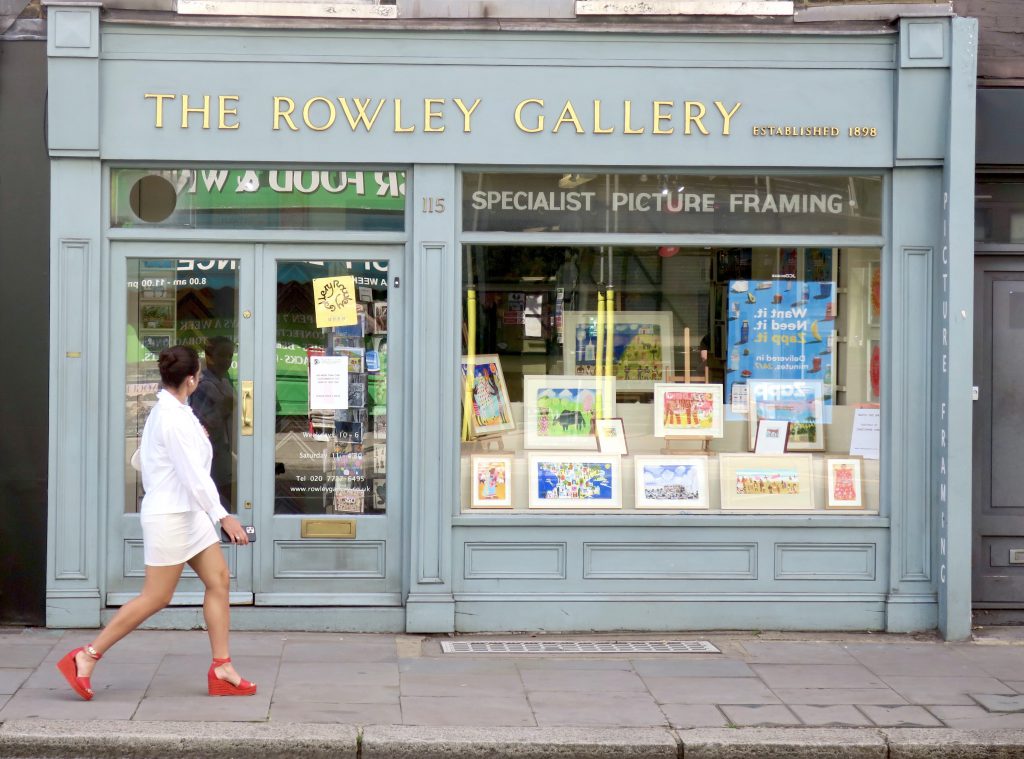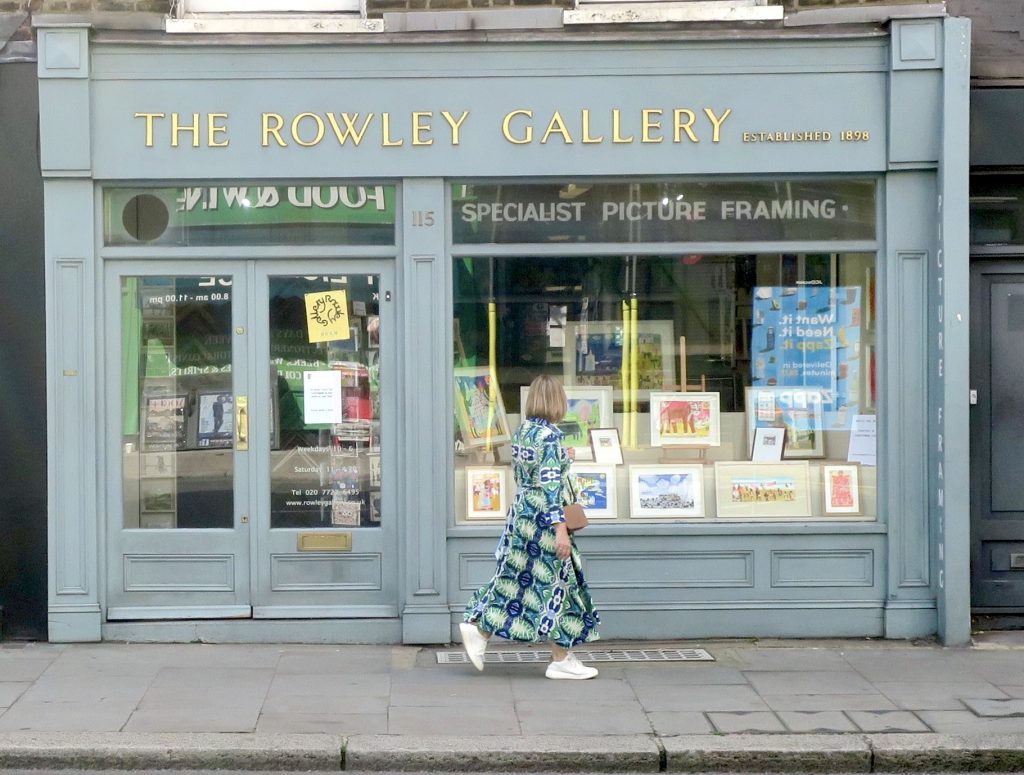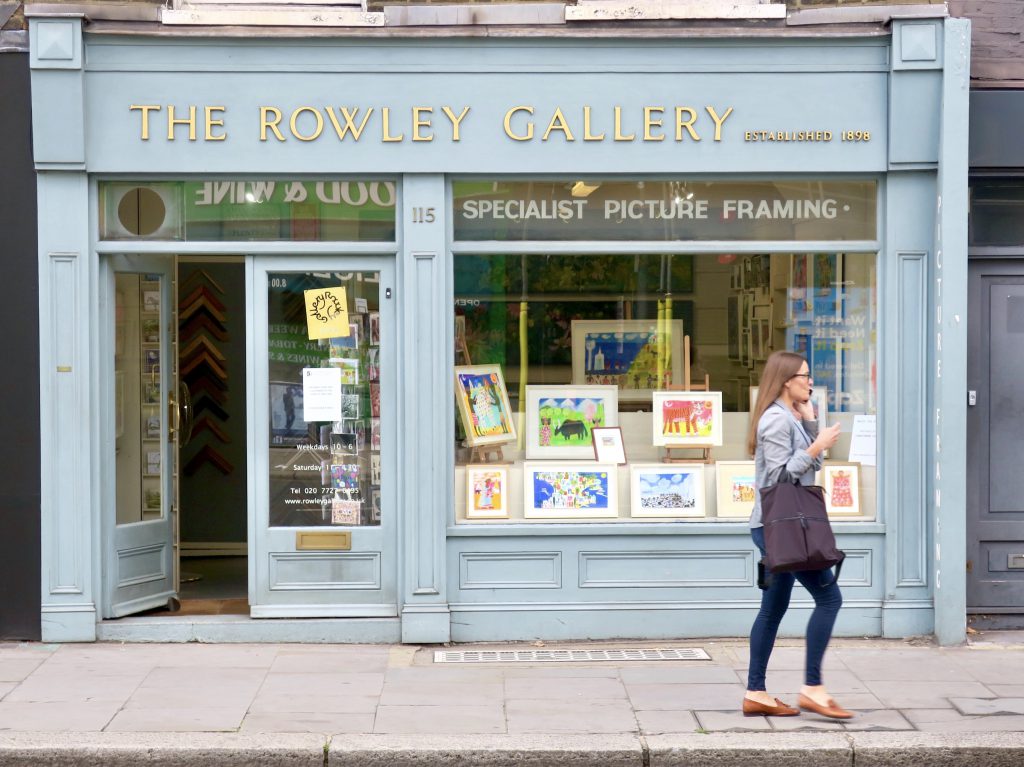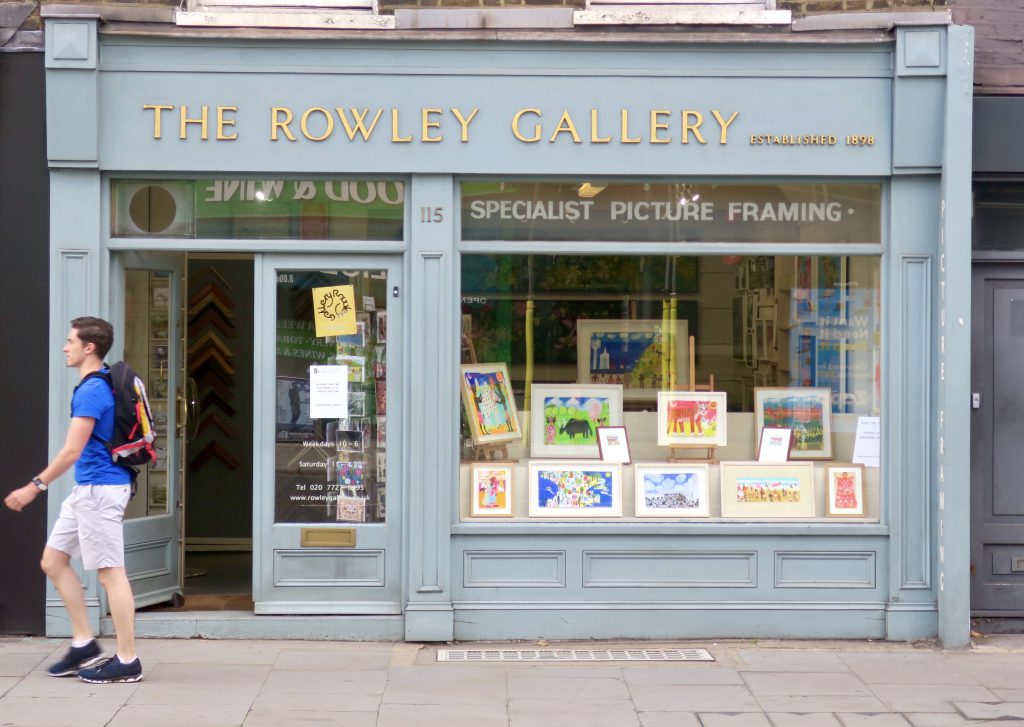 ※
African Leopard & Full Moon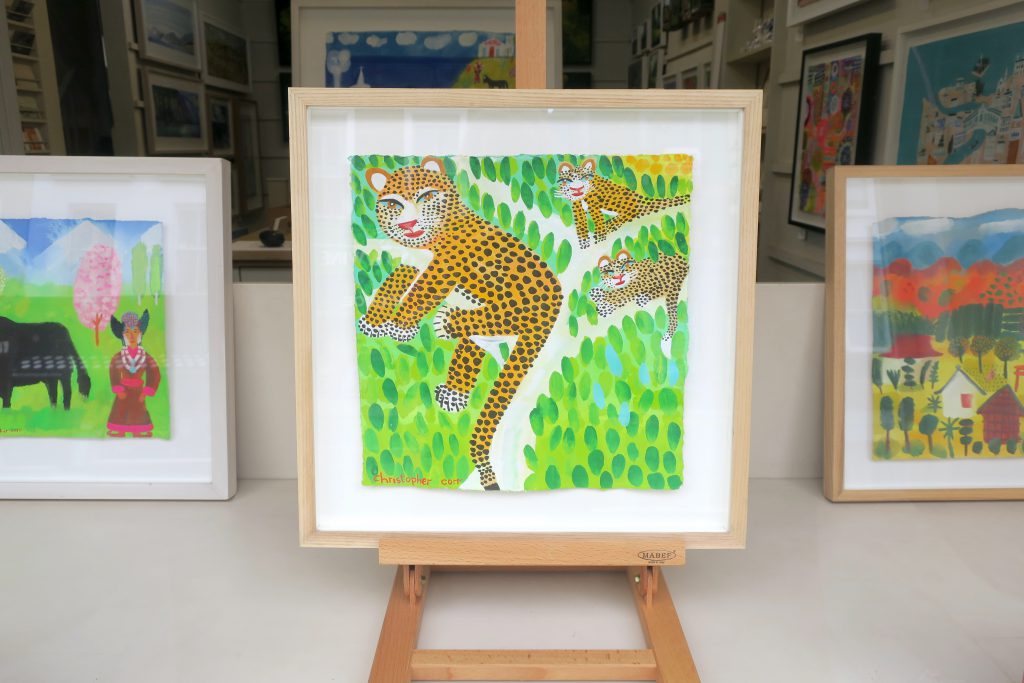 Leopard Family in a Tree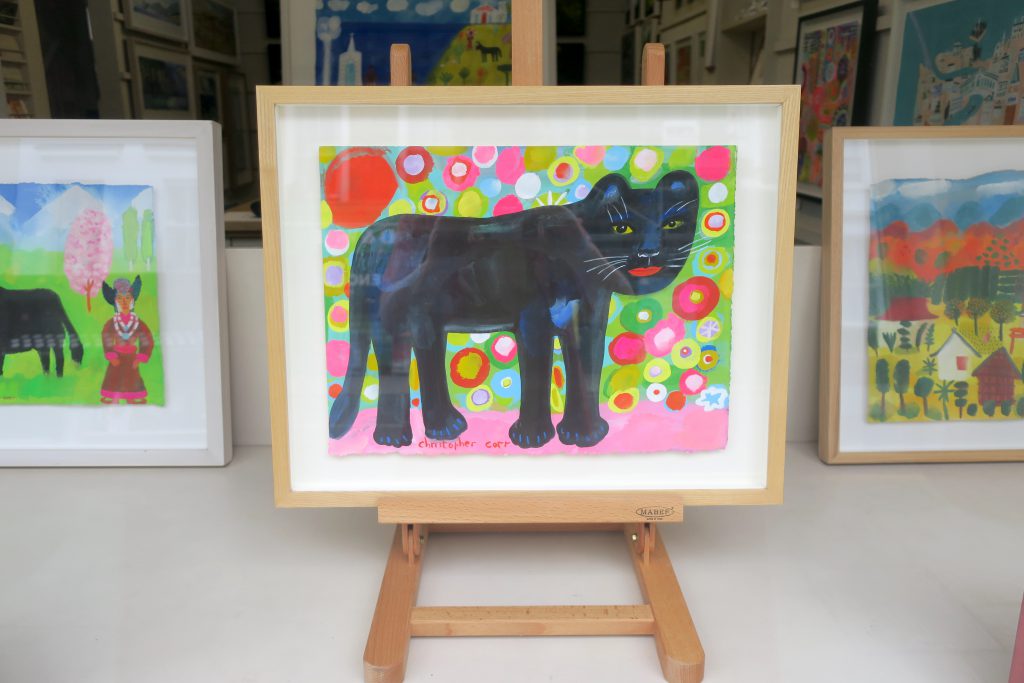 Black Panther & Jungle Background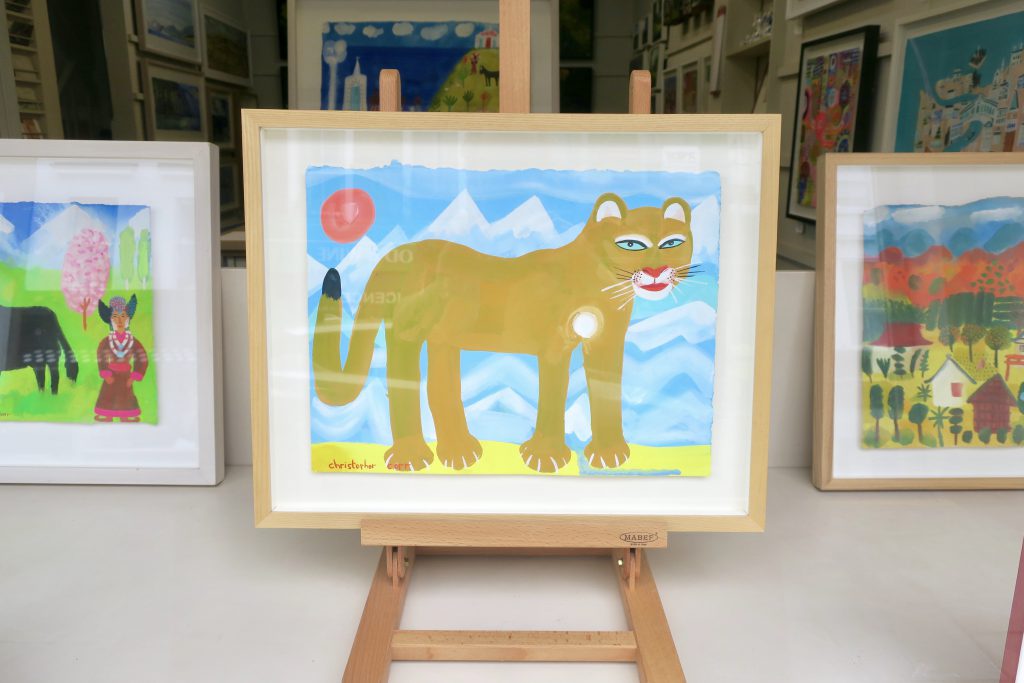 Mountain Lion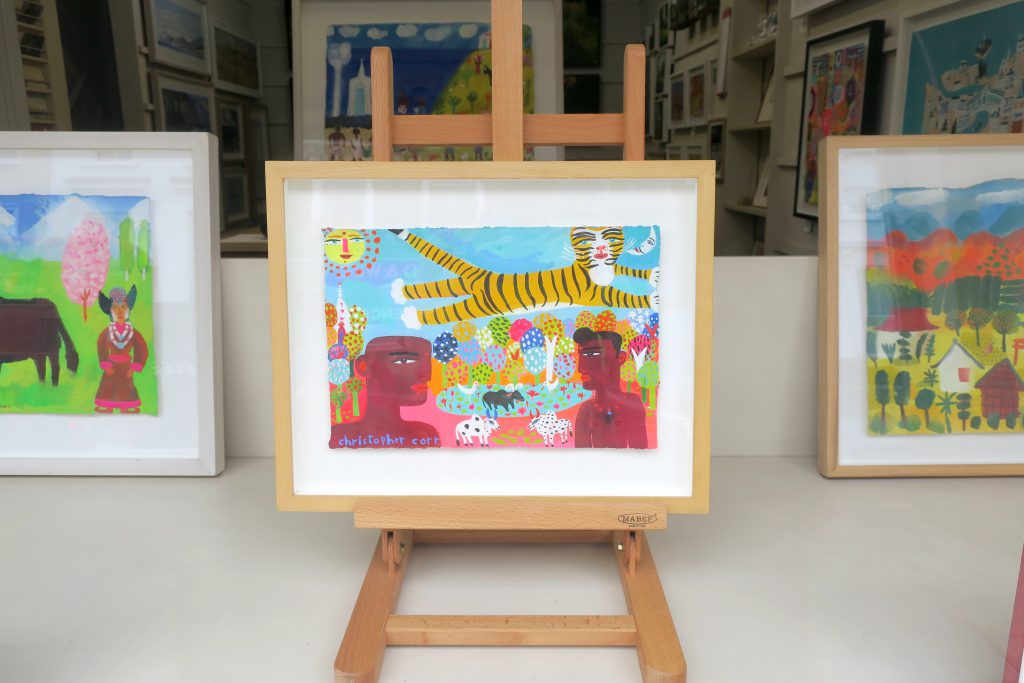 Two Men & Leaping Tiger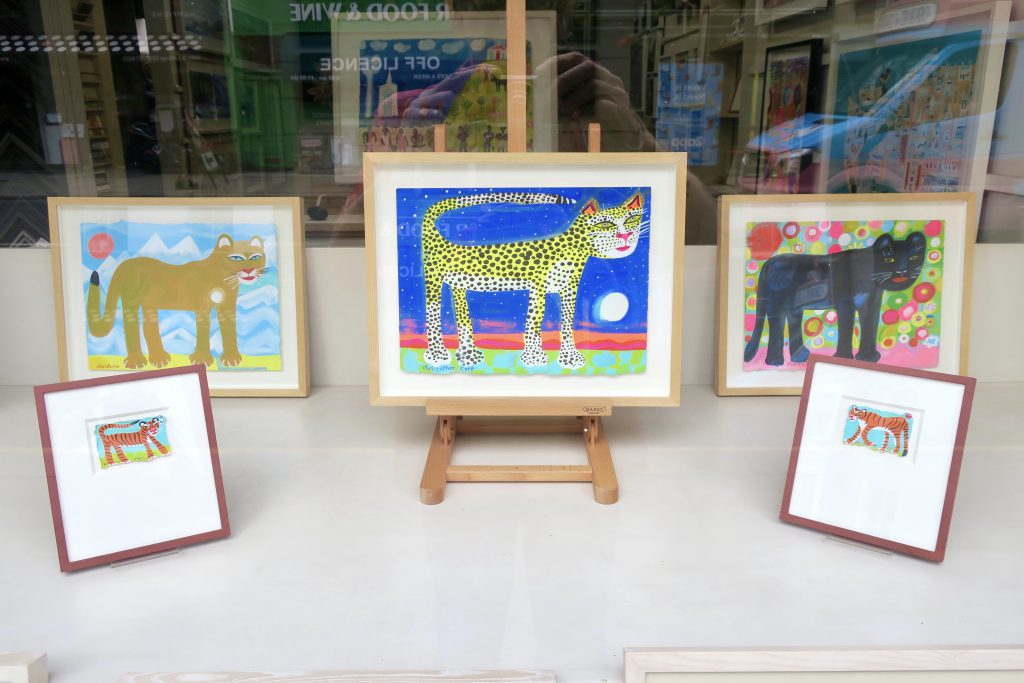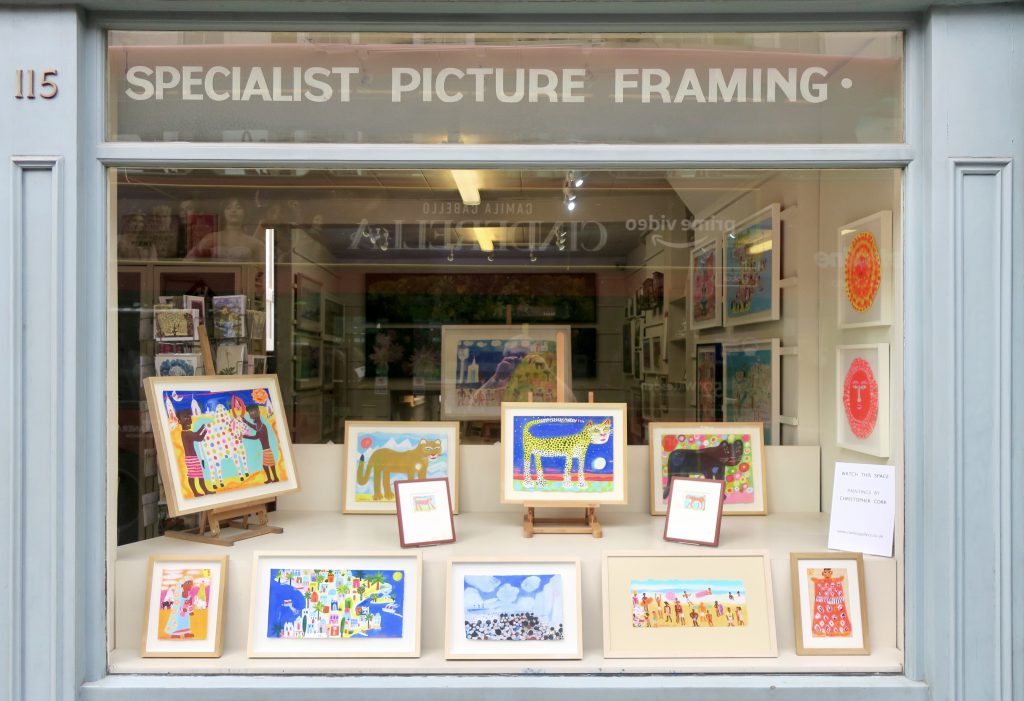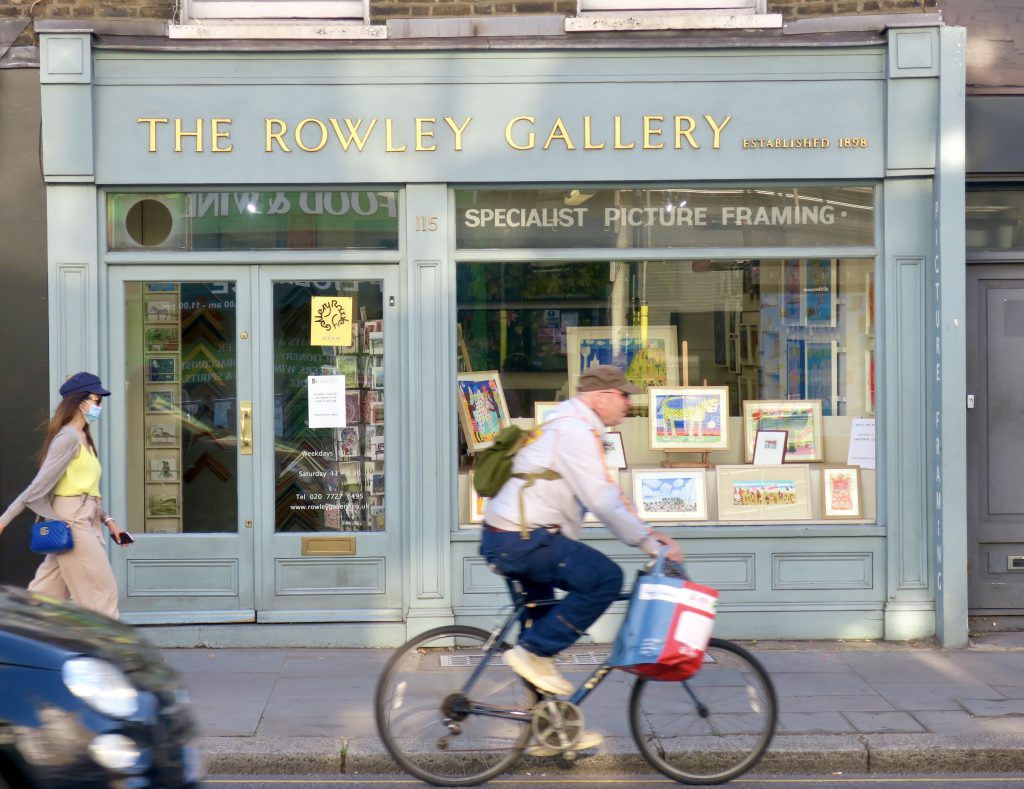 ※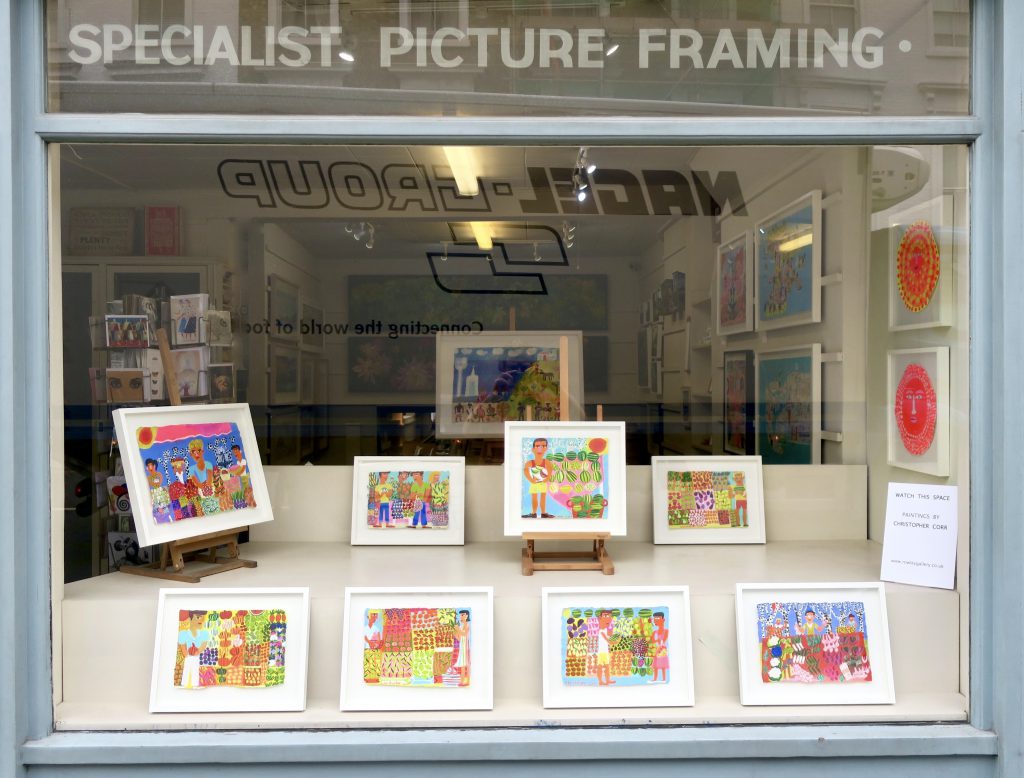 A windowful of fruit & veg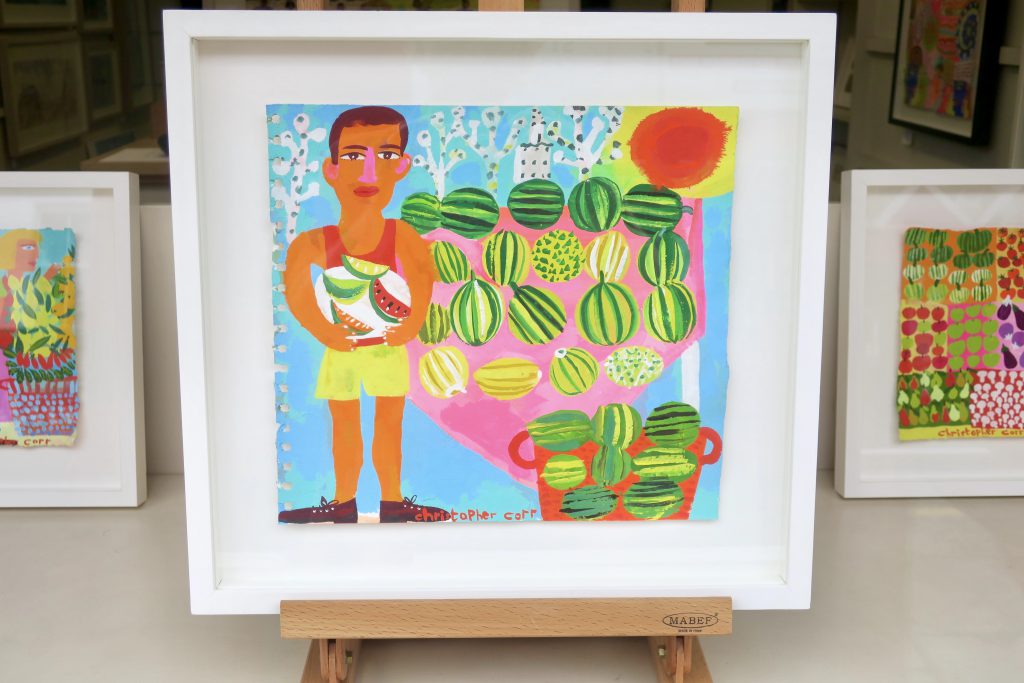 Melons For Sale In Barjac Market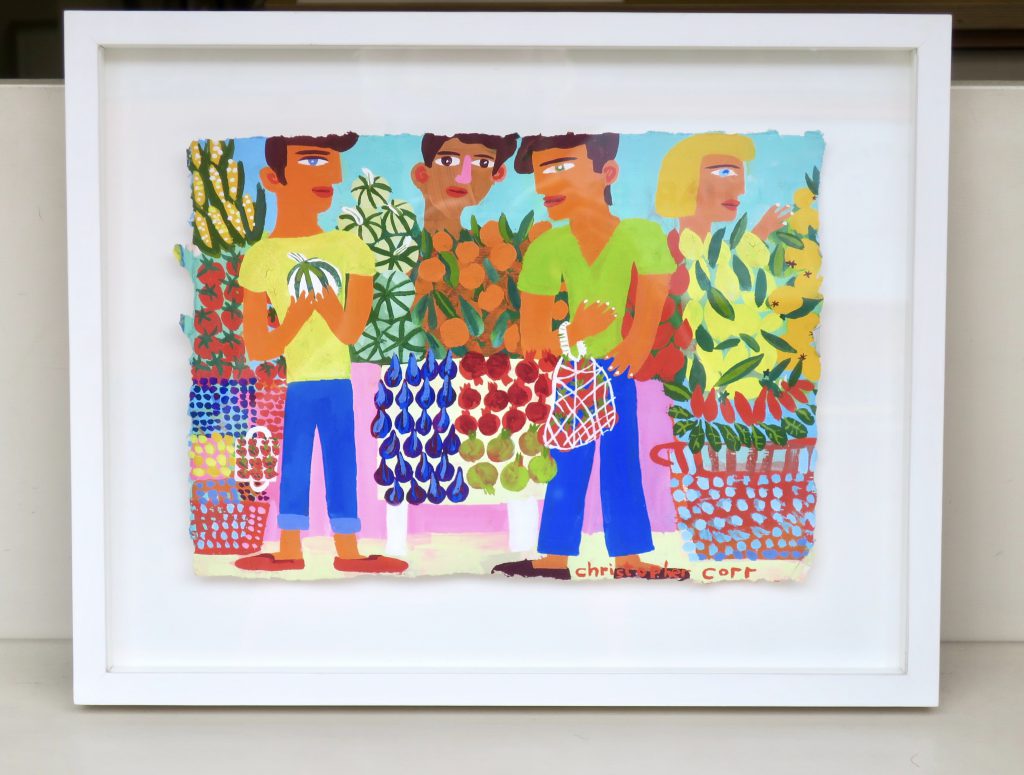 A Melon From Cavaillon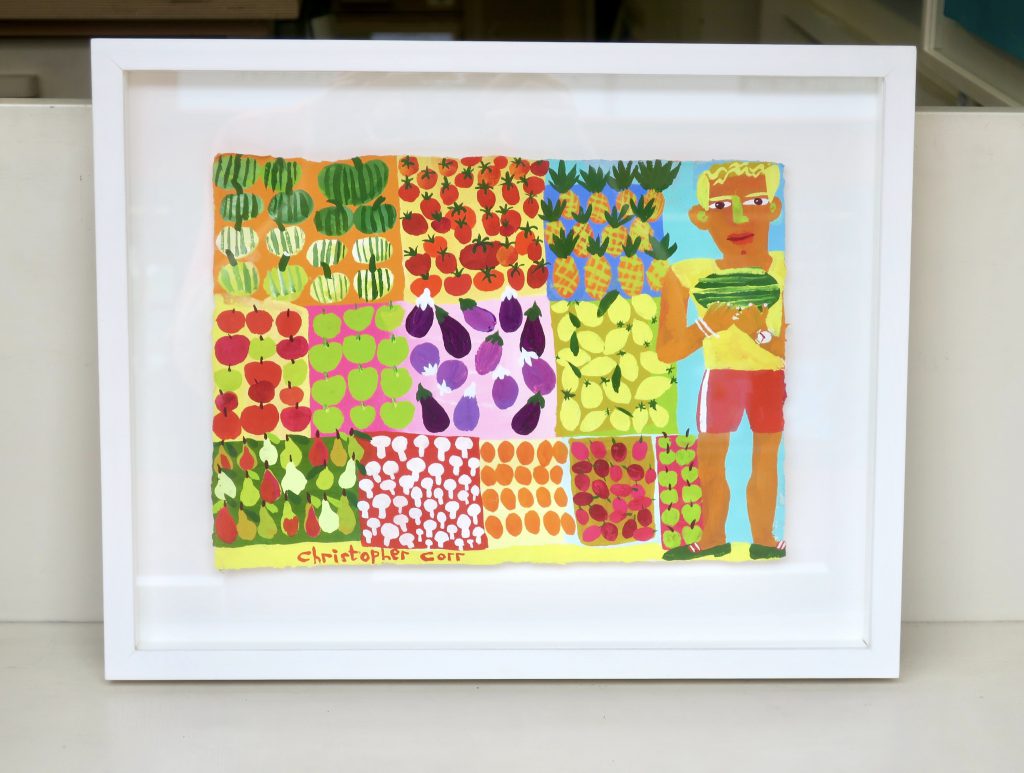 Watermelon & Fruit & Veg At Barjac Market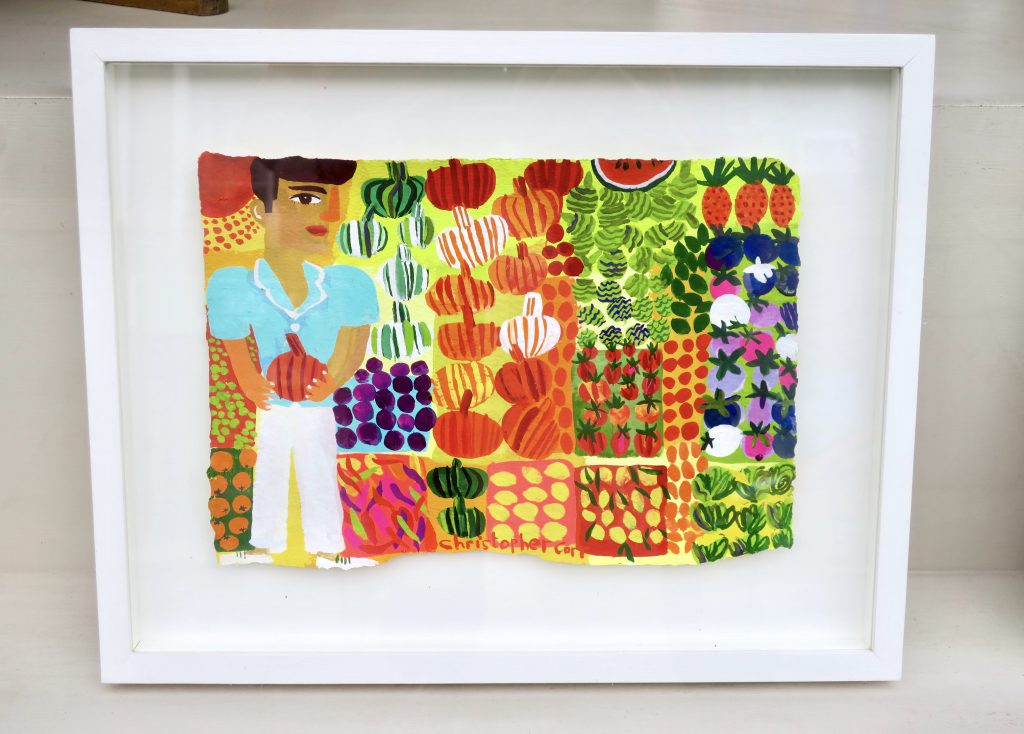 Pumpkins & Squashes In Barjac Market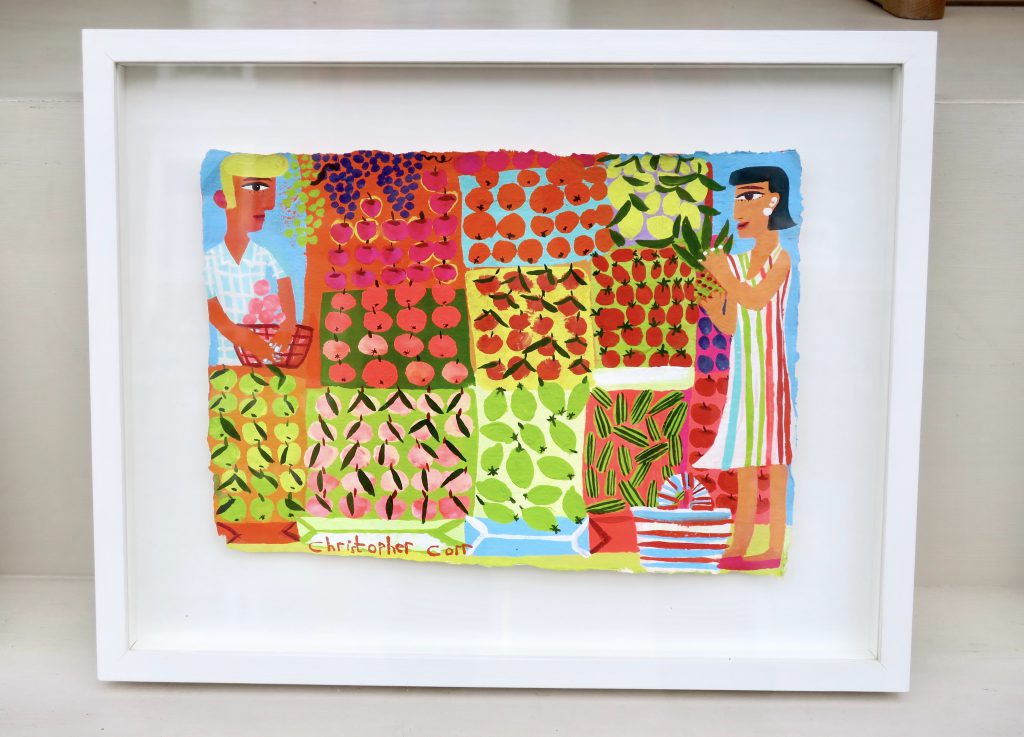 Pineapple & Fruit For Sale In Barjac Market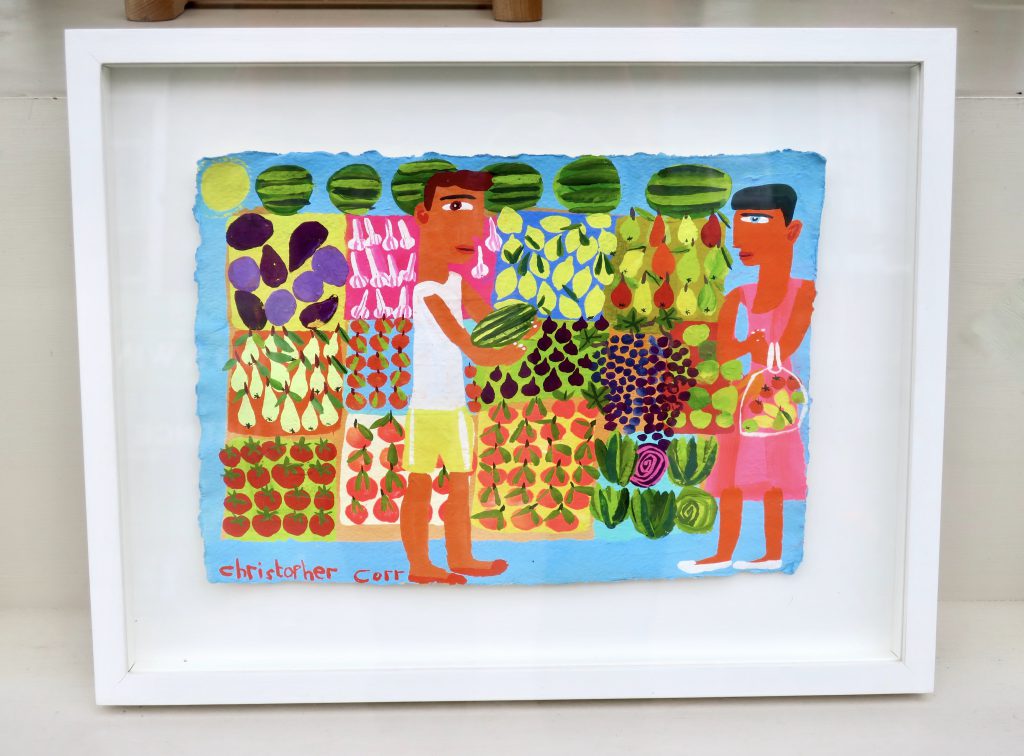 Fruit & Veg In Barjac Market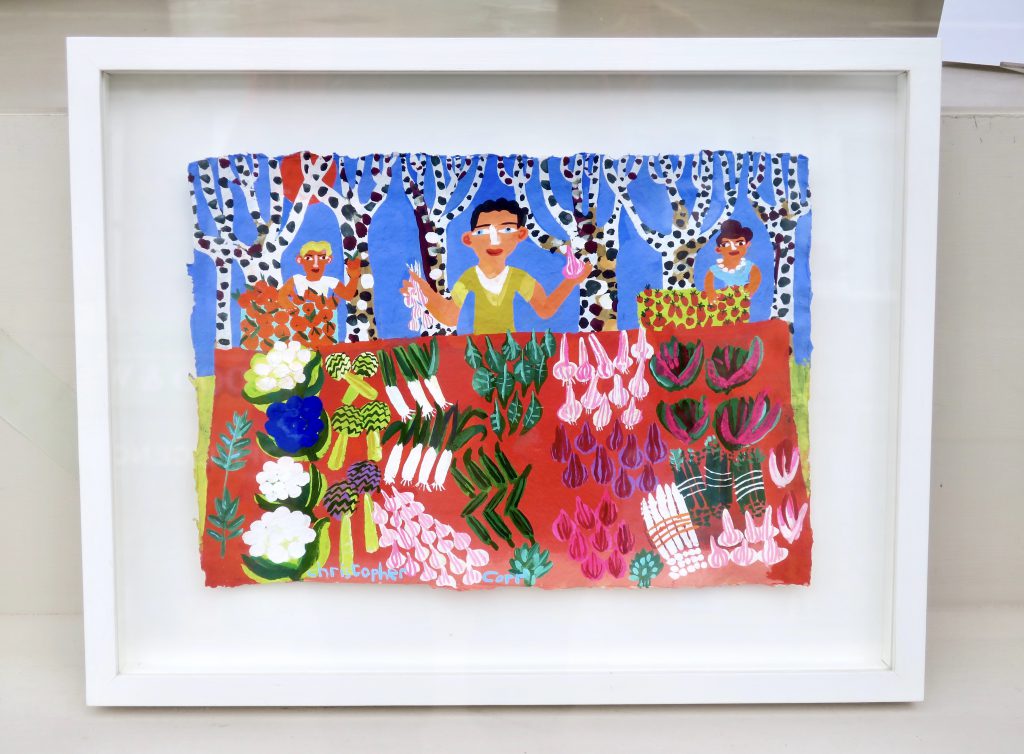 Rose Garlic For Sale In Barjac Market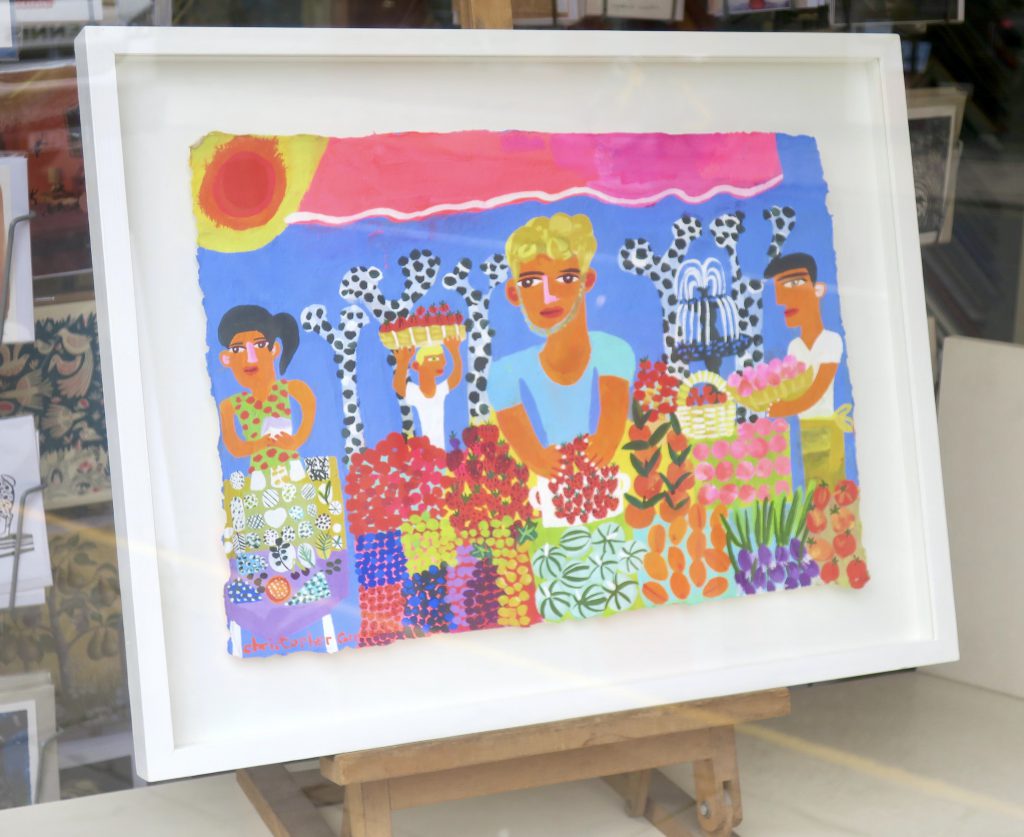 Fruits & Cheeses For Sale In Uzès Market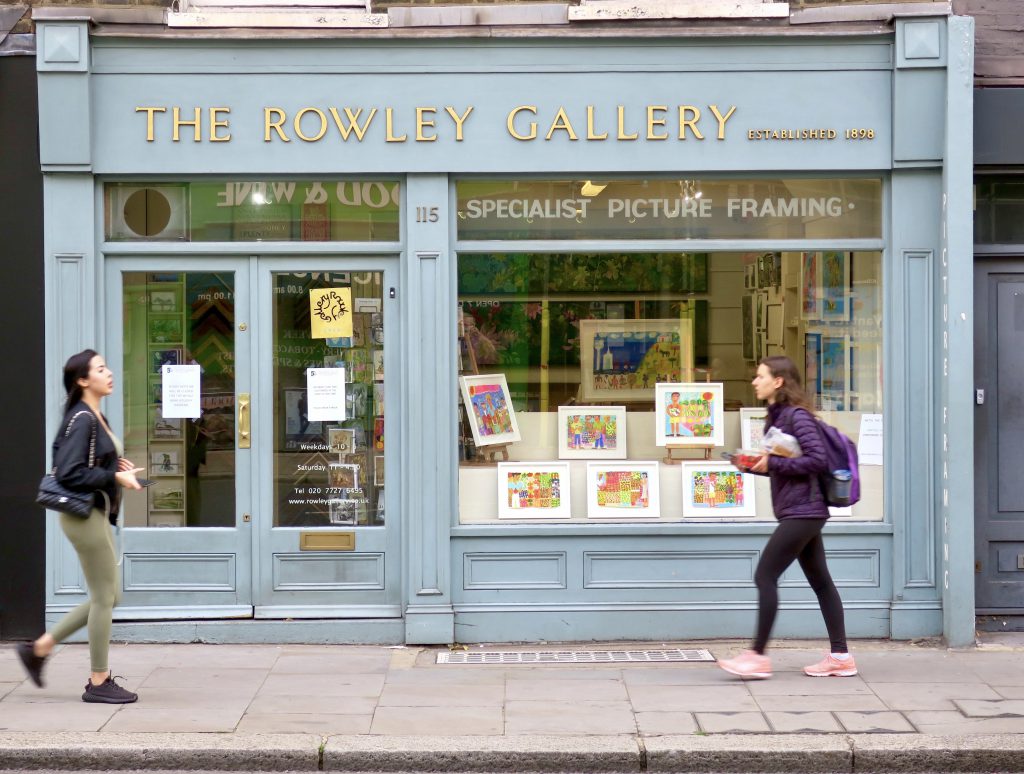 ※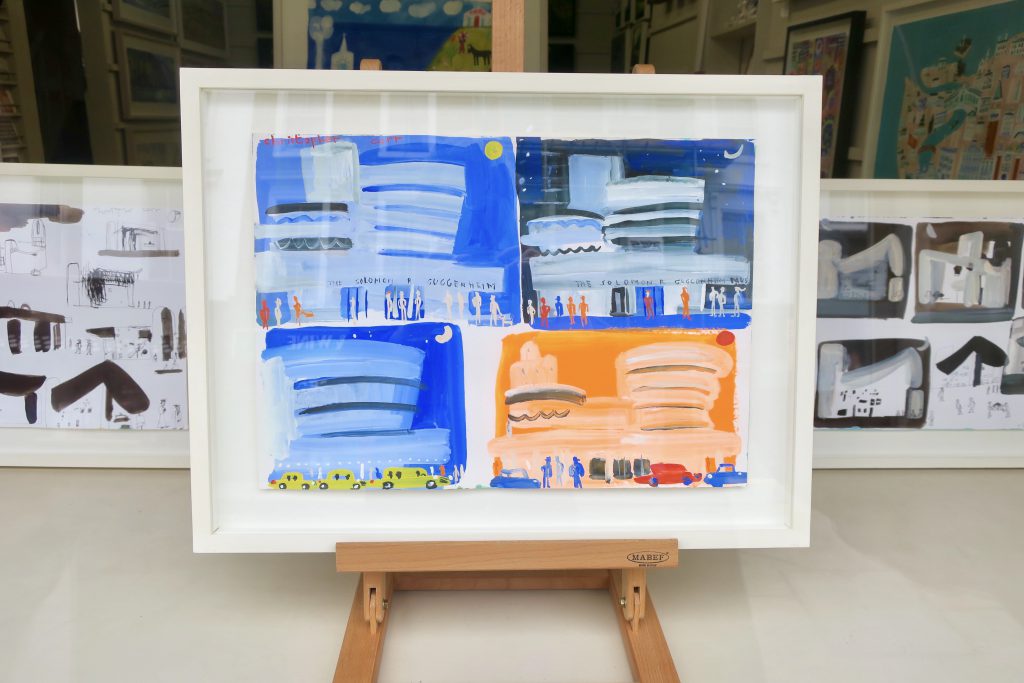 The Guggenheim New York City by Day, Night and Evening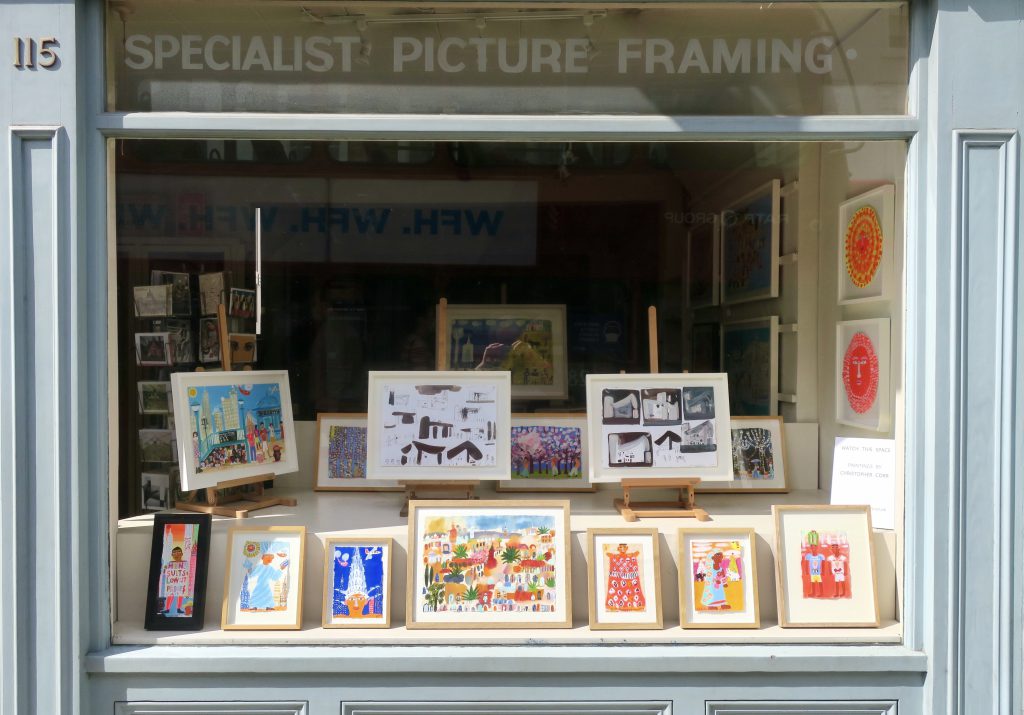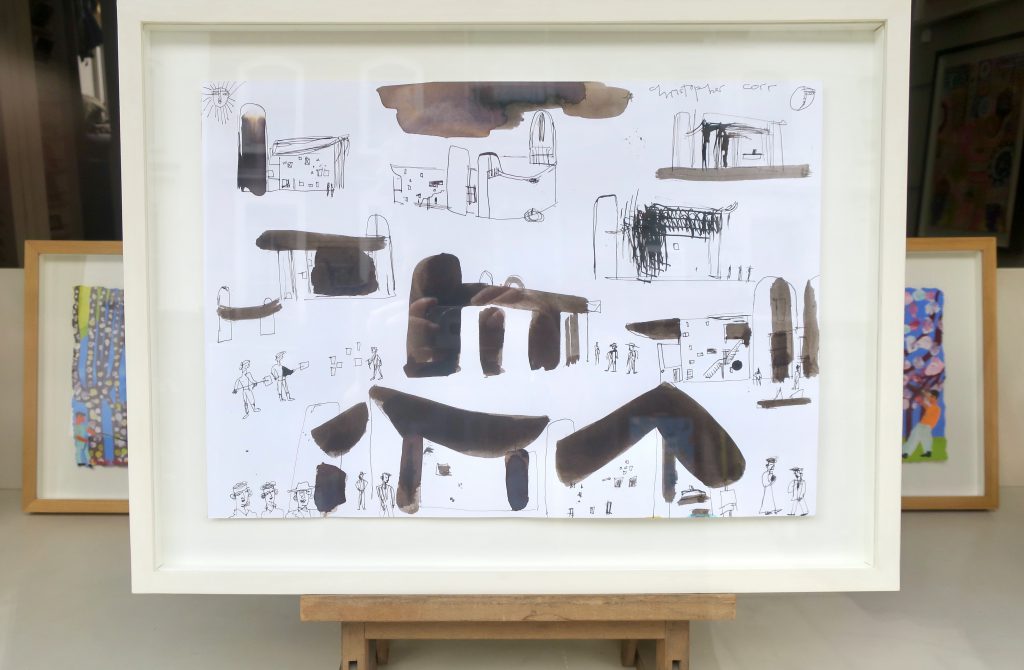 Sketches of Ronchamp by Day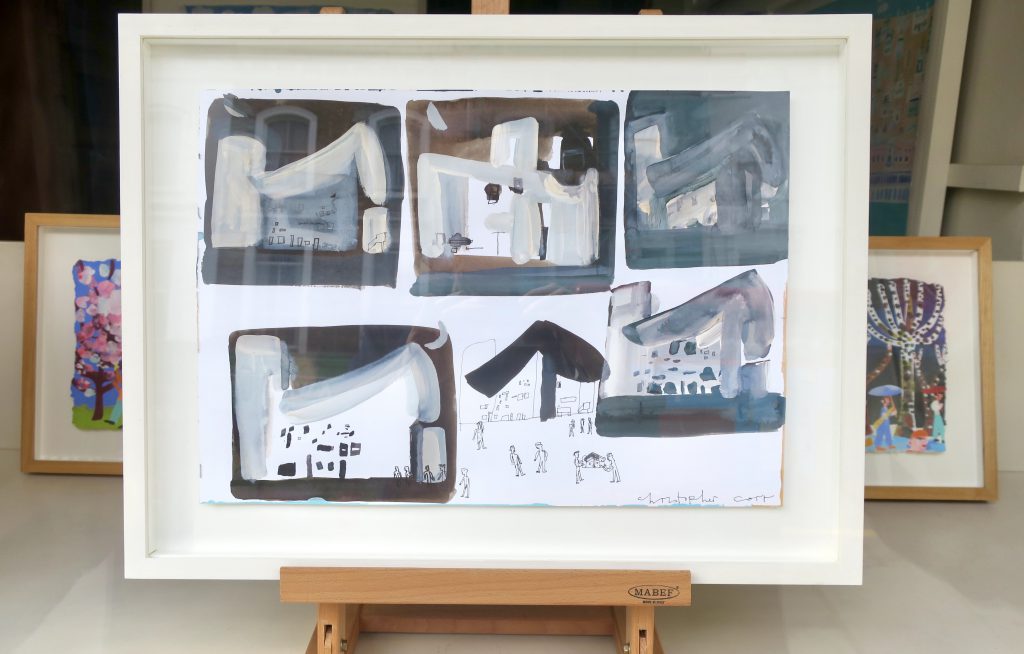 Sketches of Ronchamp at Night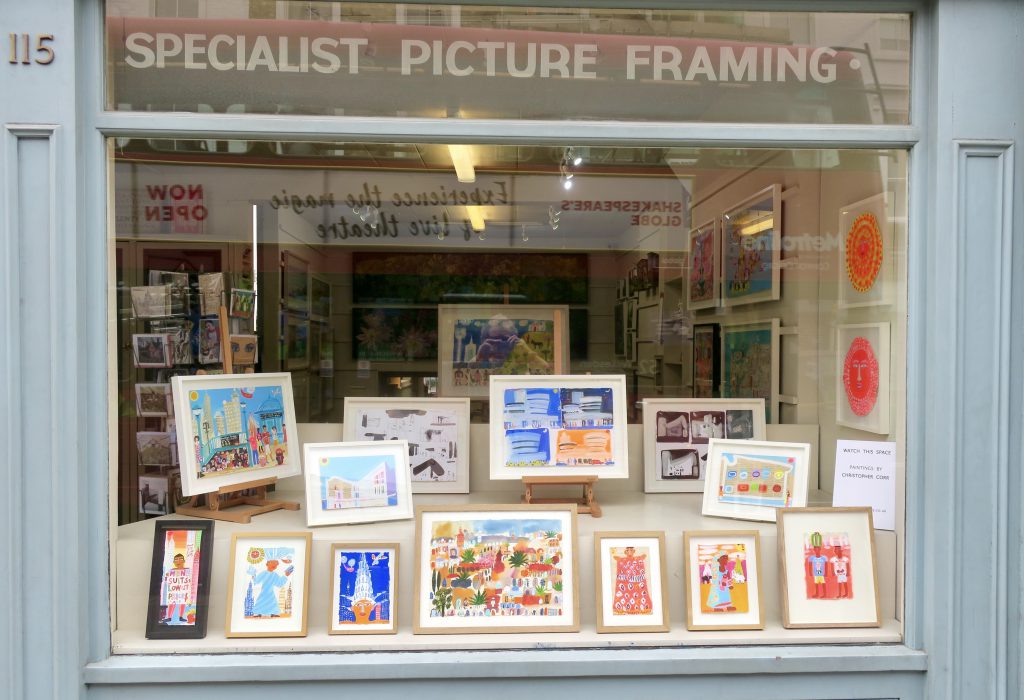 Chandigarh A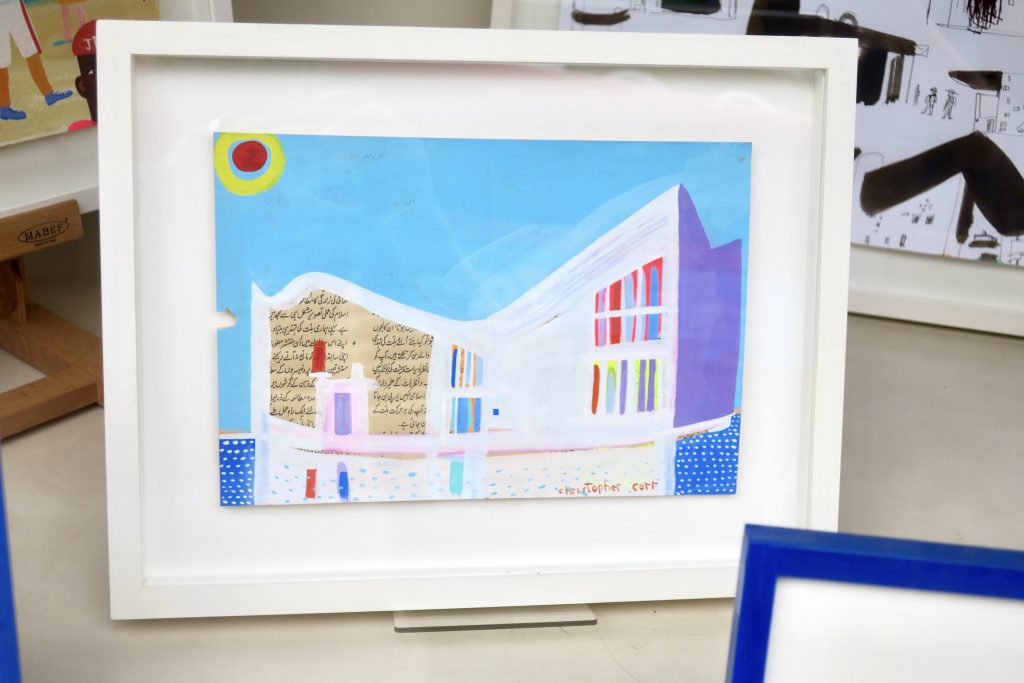 Chandigarh B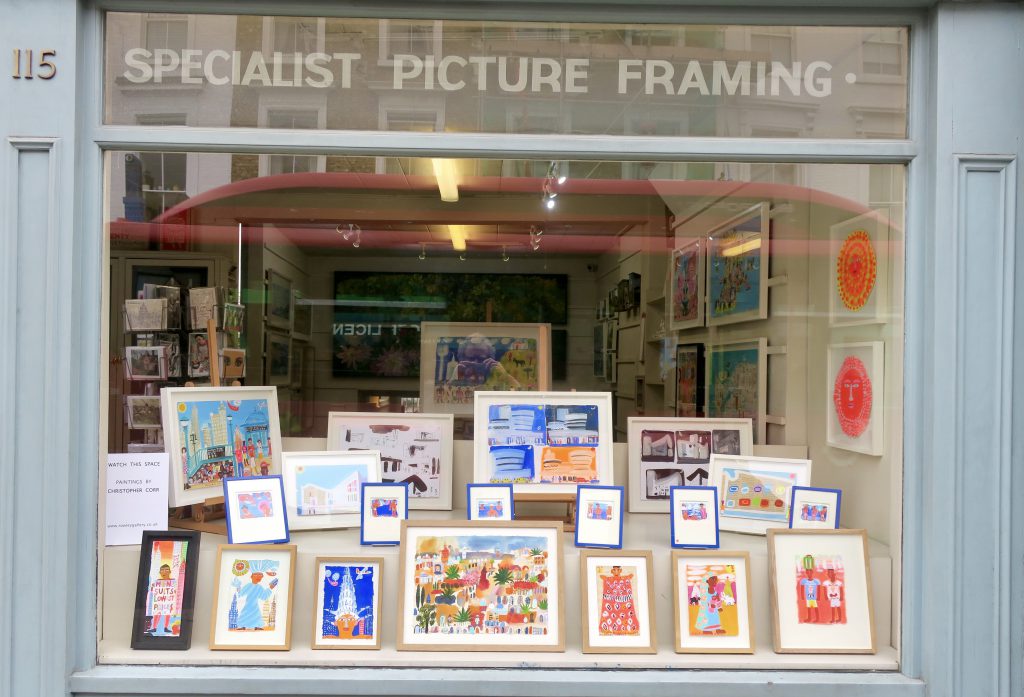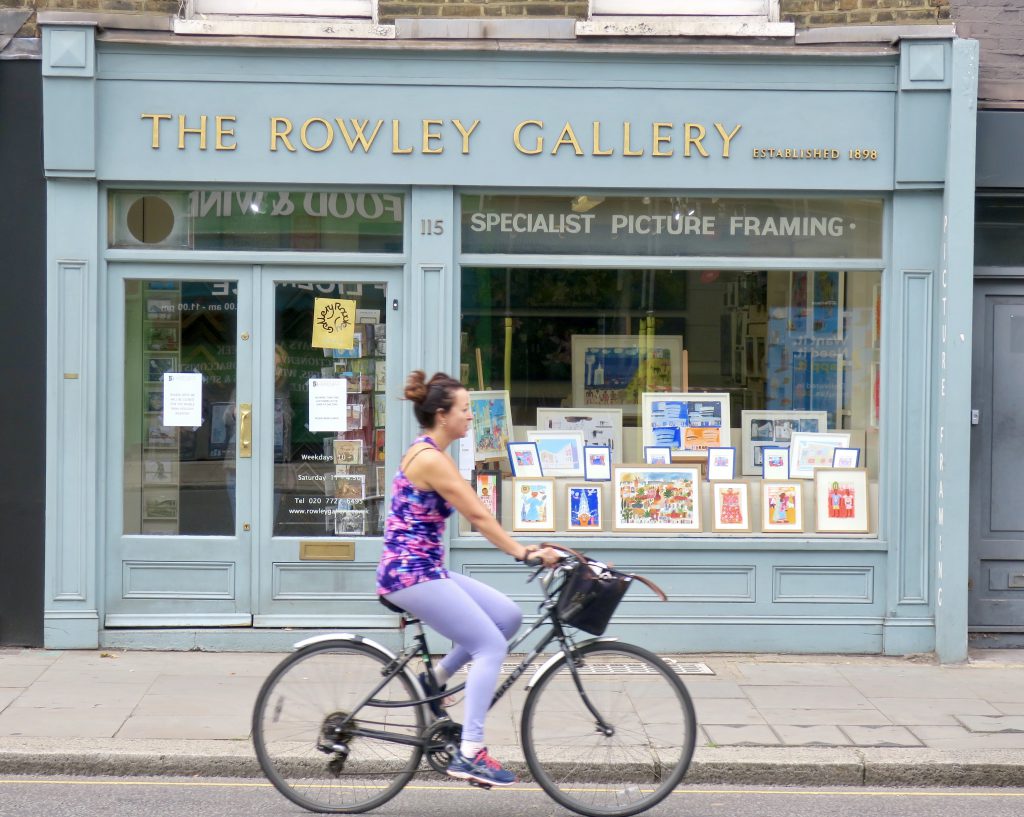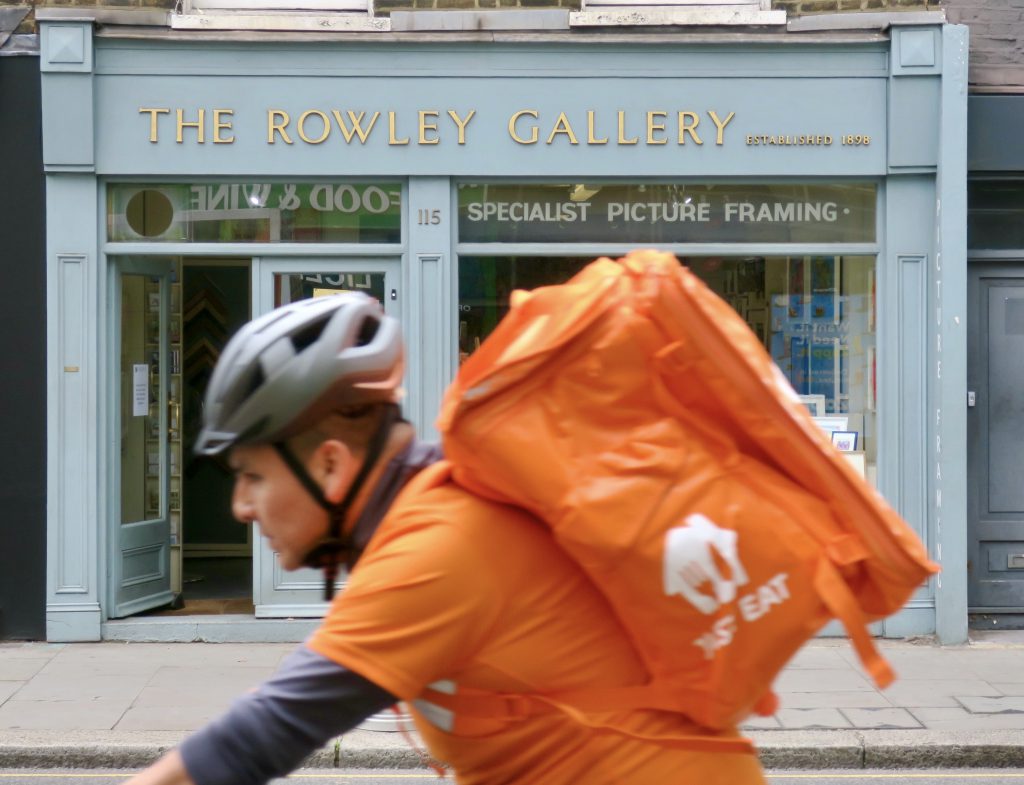 ※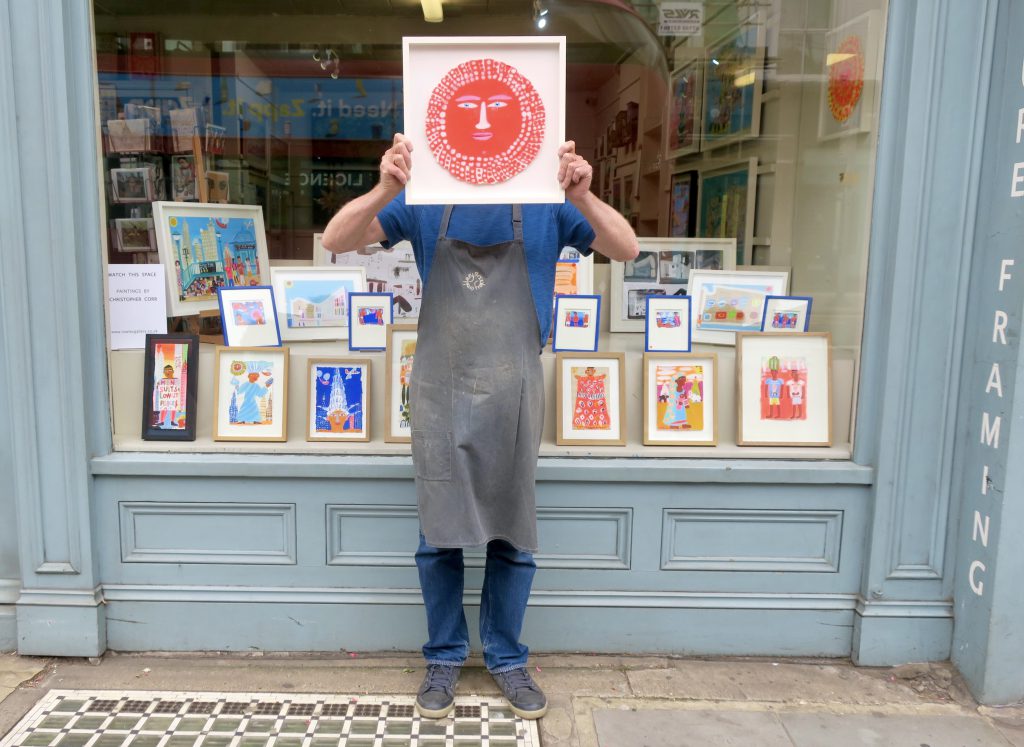 Happy Sun Day!
※
Christopher Corr / The Rowley Gallery