Christopher Corr has been working on a new book. It was created in collaboration with Stephen Davies. It will be published simultaneously by Andersen Press in the UK and by Editions Gallimard in France. It will be launched on March 1st, from 6-8pm at The Rowley Gallery.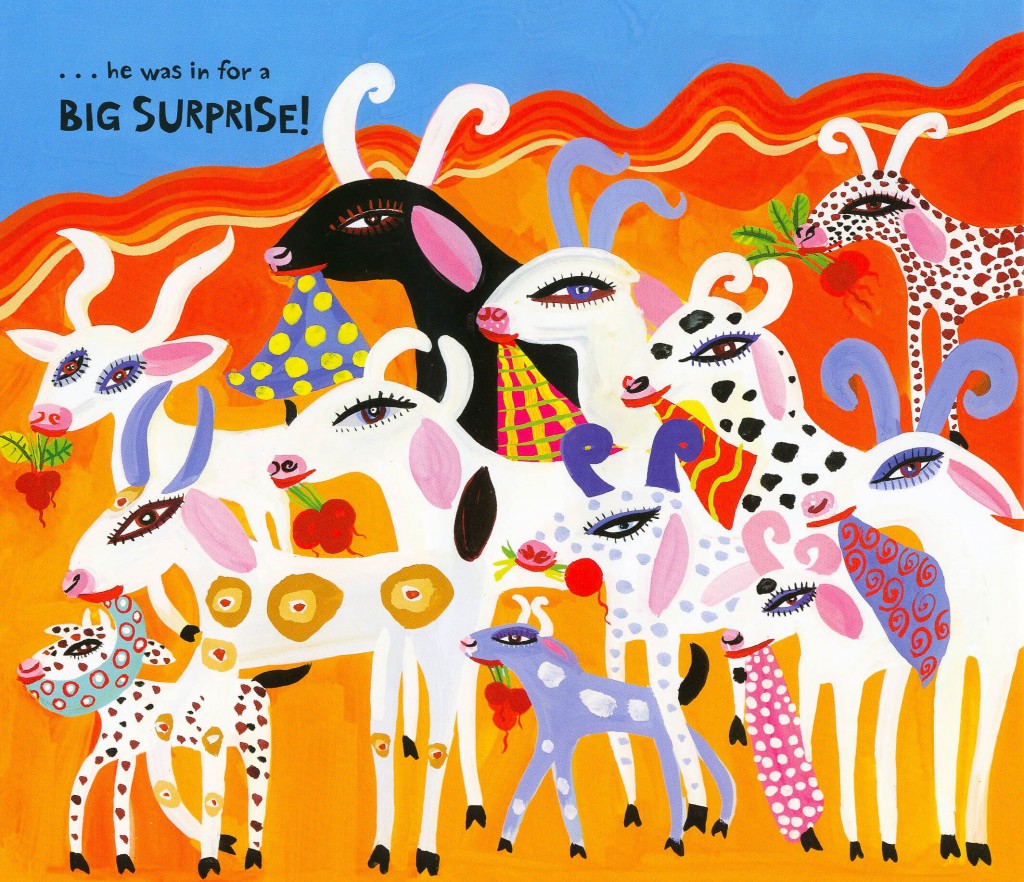 I'm a Capricorn and share a deep empathy with the goat world. The Goat's story is set in Mali, a country I would like to visit. It's a place I have seen in films and books and old National Geographics. The astonishingly beautiful mud-made mosques! The colourful markets, all those people in zingy colours carrying goods on their heads!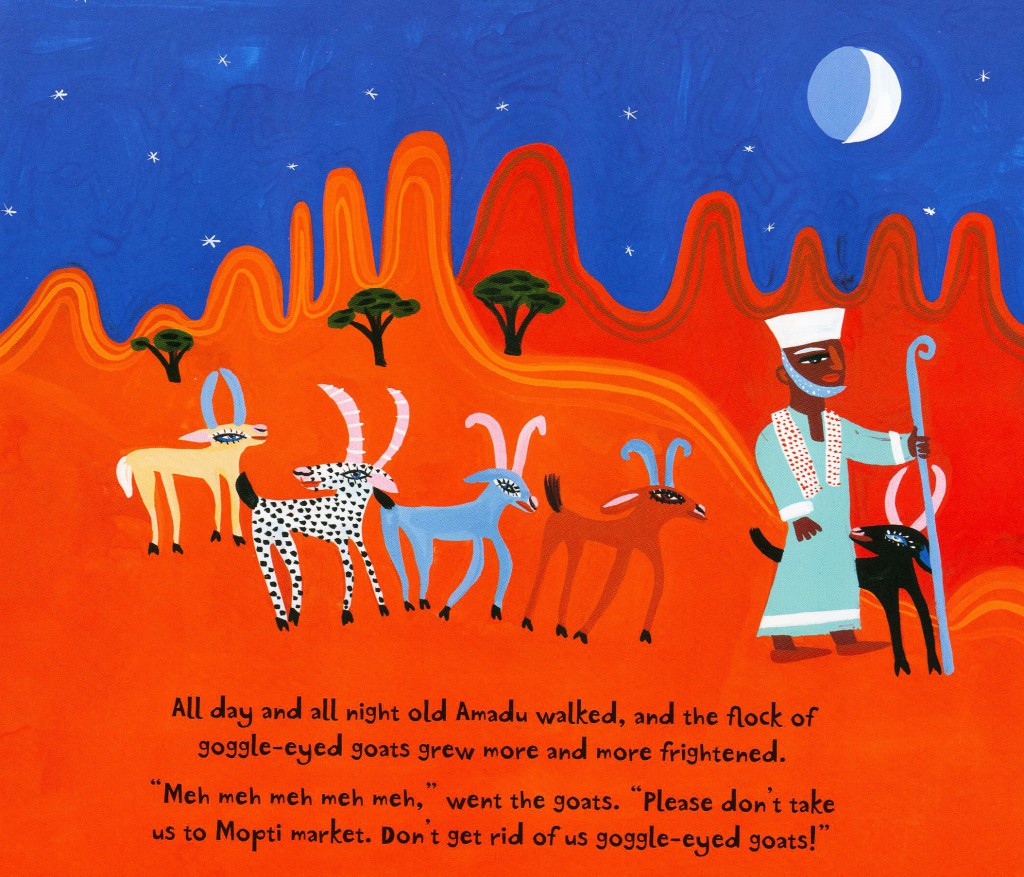 I love colour. It has great power to excite and delight. Mali is a colourful place and I wanted to show this. The landscapes are hot and hilly. It's arid and scrubby but never dull.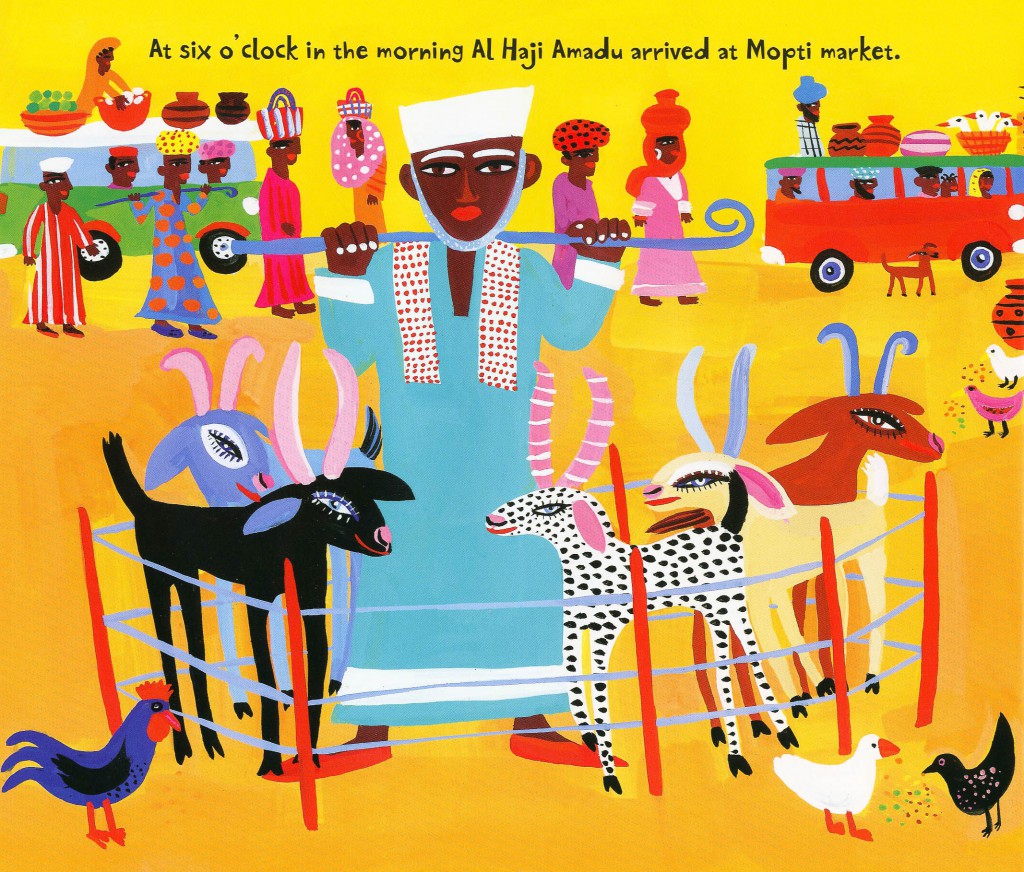 I wanted all the children to have personality and be individuals, just like the goats! Just like all of us! I'm so glad everyone (and more) came back safely from Mopti market.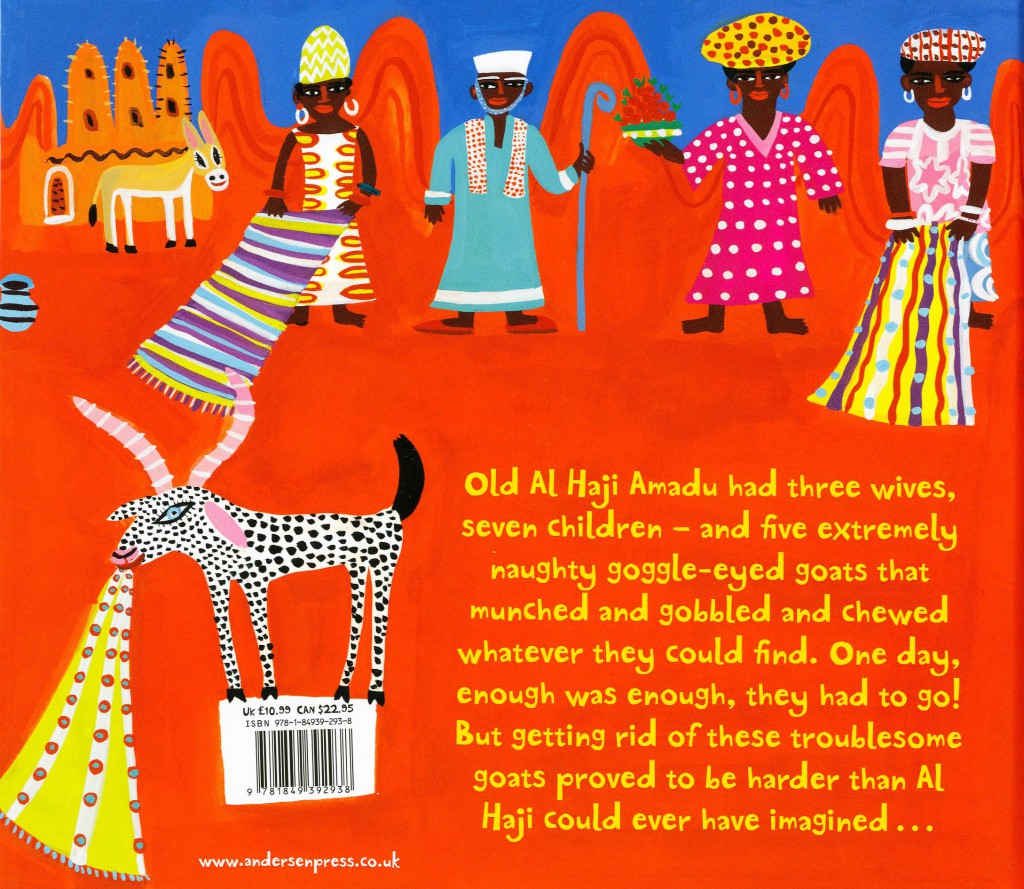 We hope you can join us on March 1st from 6-8pm to celebrate the launch of this lively new book. Signed copies will be on sale as well as original artwork from the book, plus other pieces by Christopher Corr. See more here on The Rowley Gallery website.