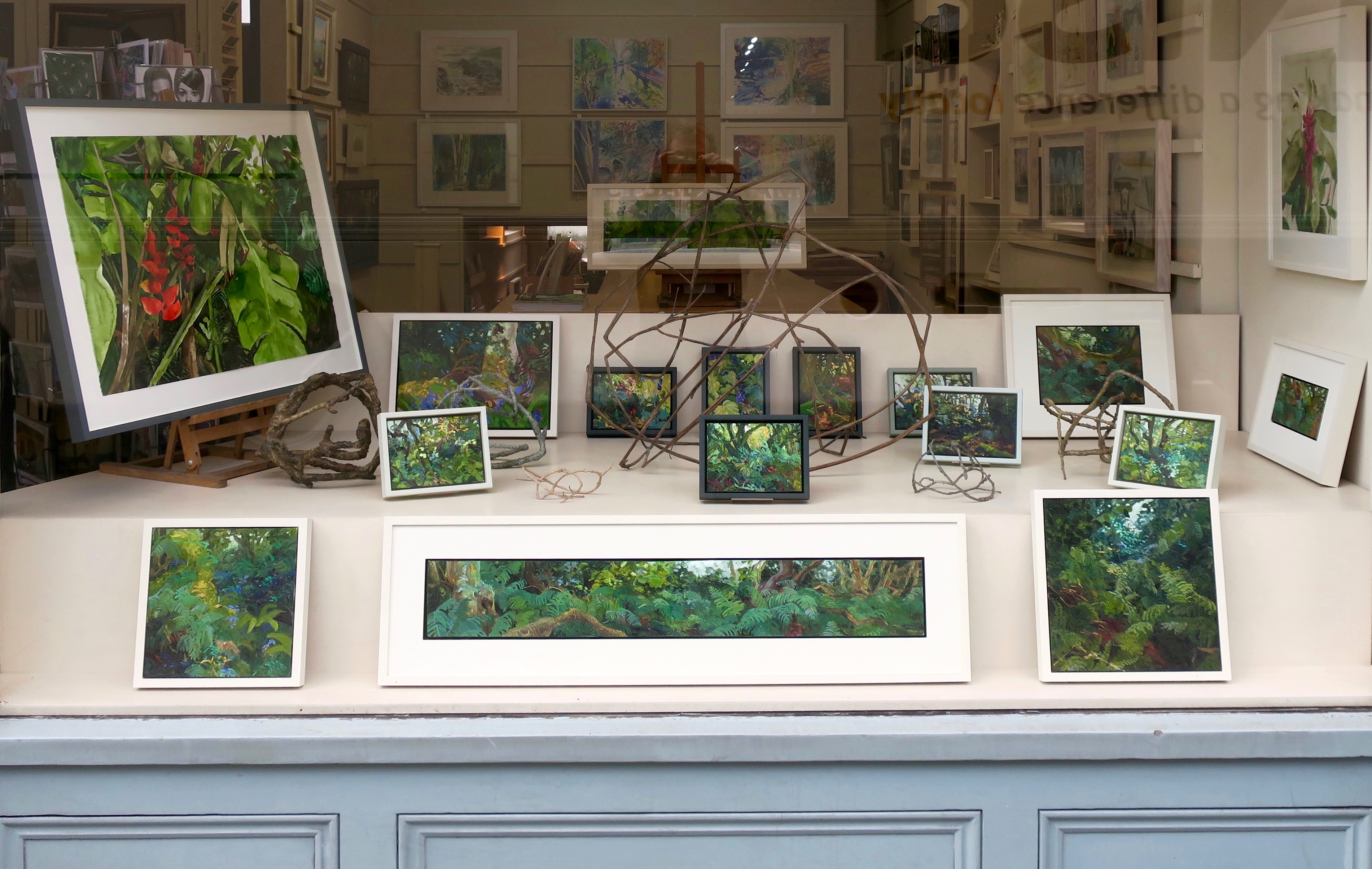 Oil paintings and watercolours by Jelly Green and bronze sculptures by Freddy Morris in the Rowley Gallery window throughout May. It's a meeting of kindred spirits. Both artists are woodlanders, each in their own way exploring the beauty of the trees. Both have been artist-in-residence in various treehouses. Jelly has painted in the rainforests of Brazil and Borneo as well as in woods closer to home. Freddy loves to forage for fallen branches, looking for shapely specimens to cast in bronze.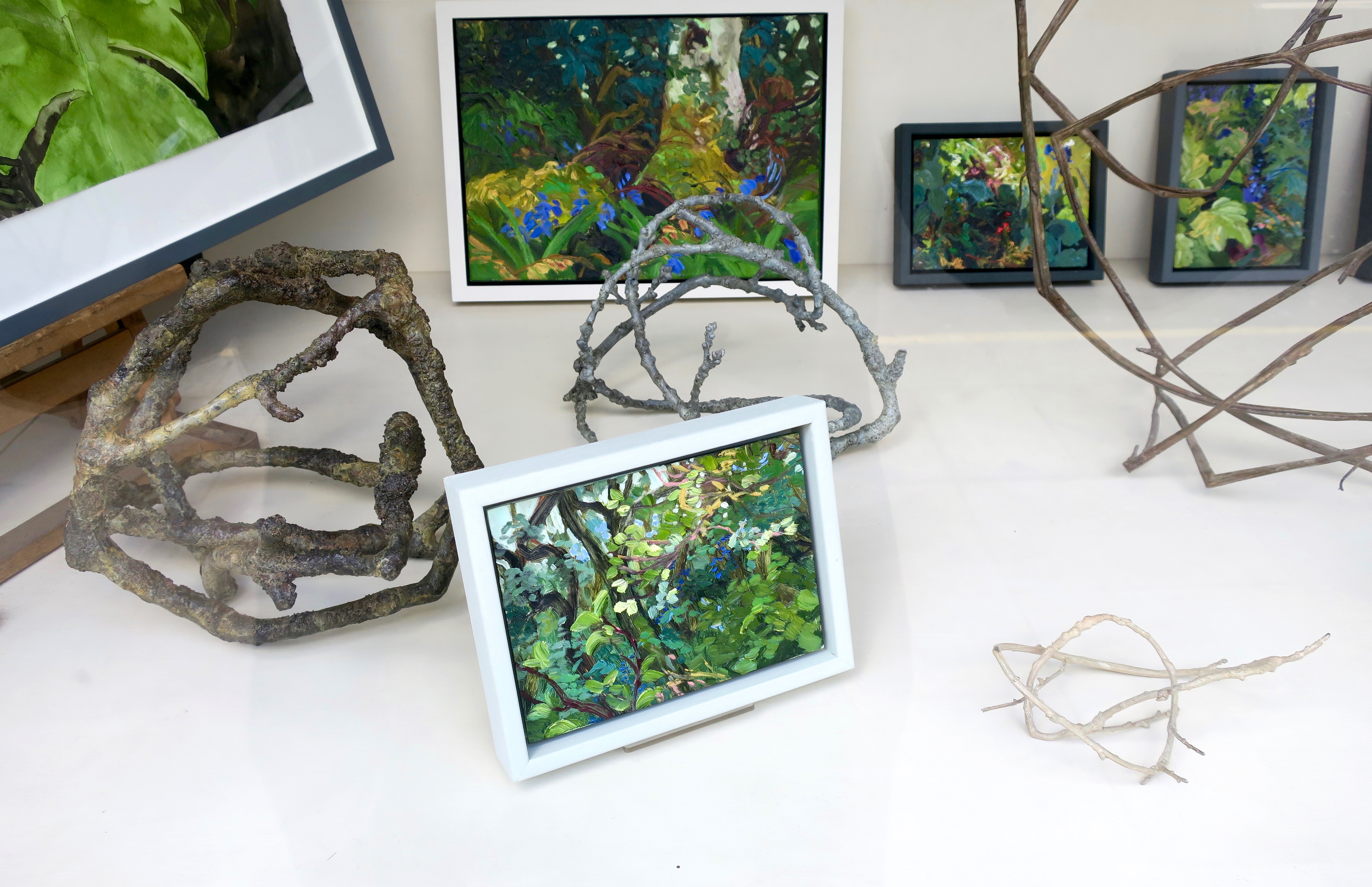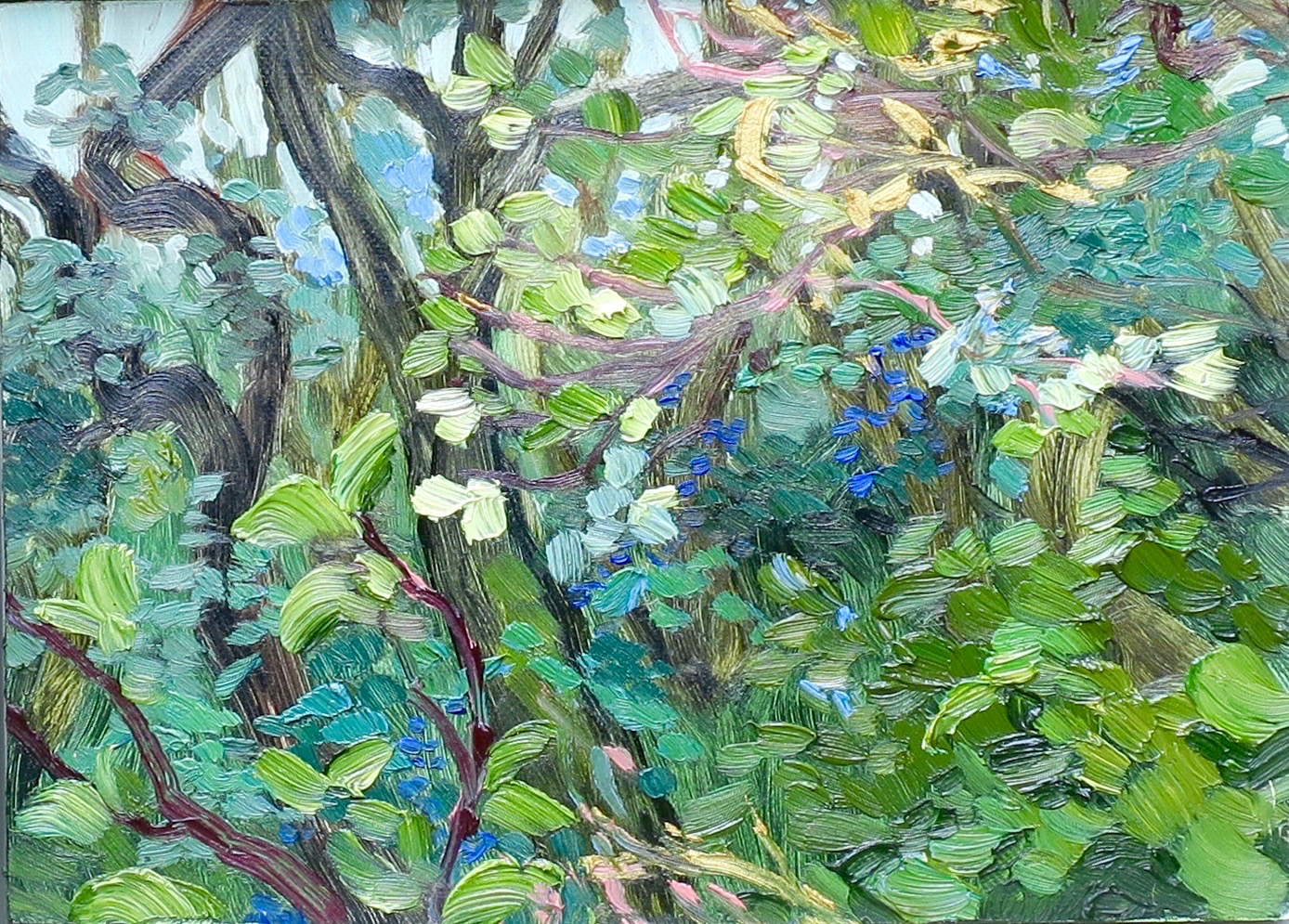 Tangled Branches 1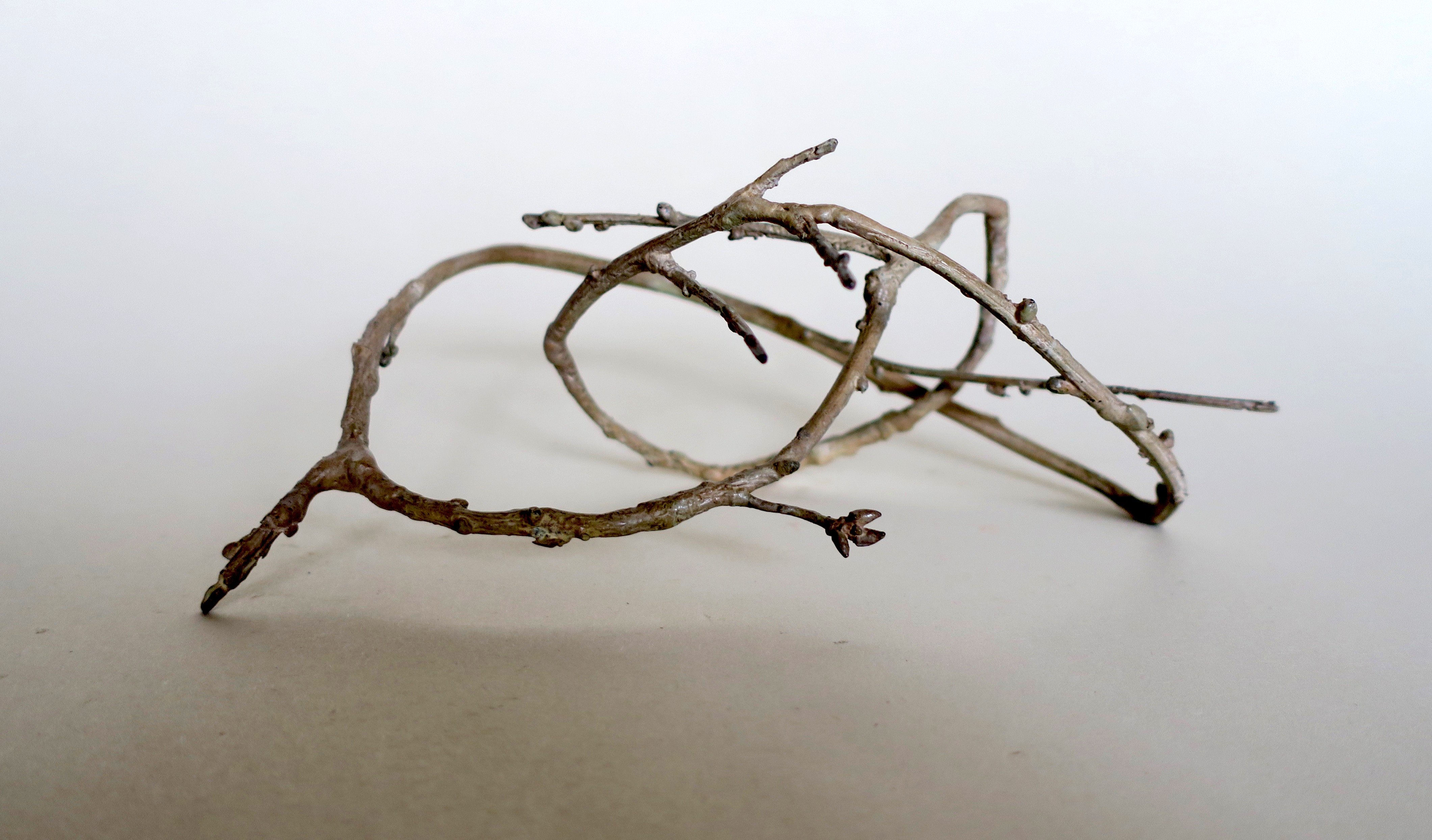 Oak X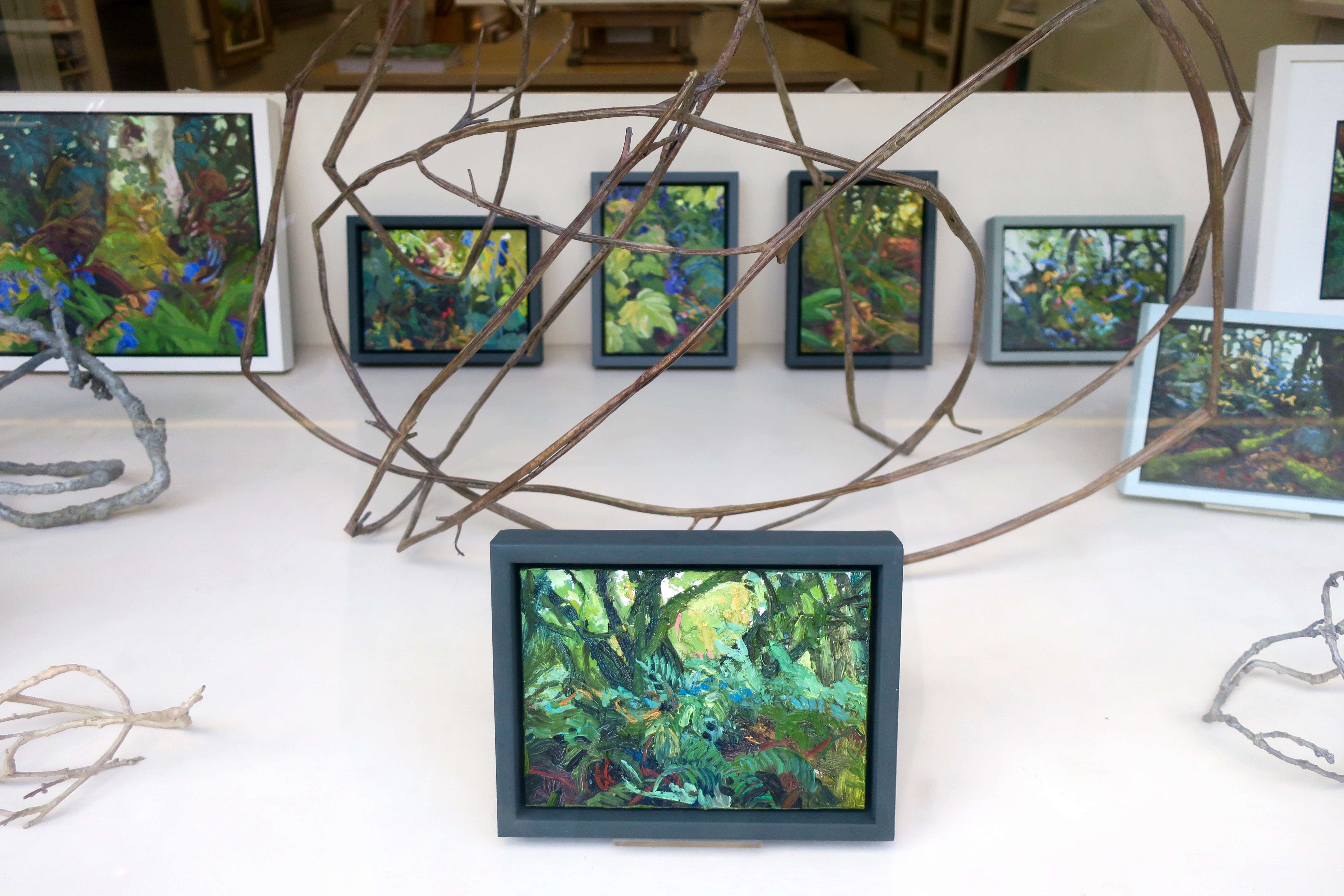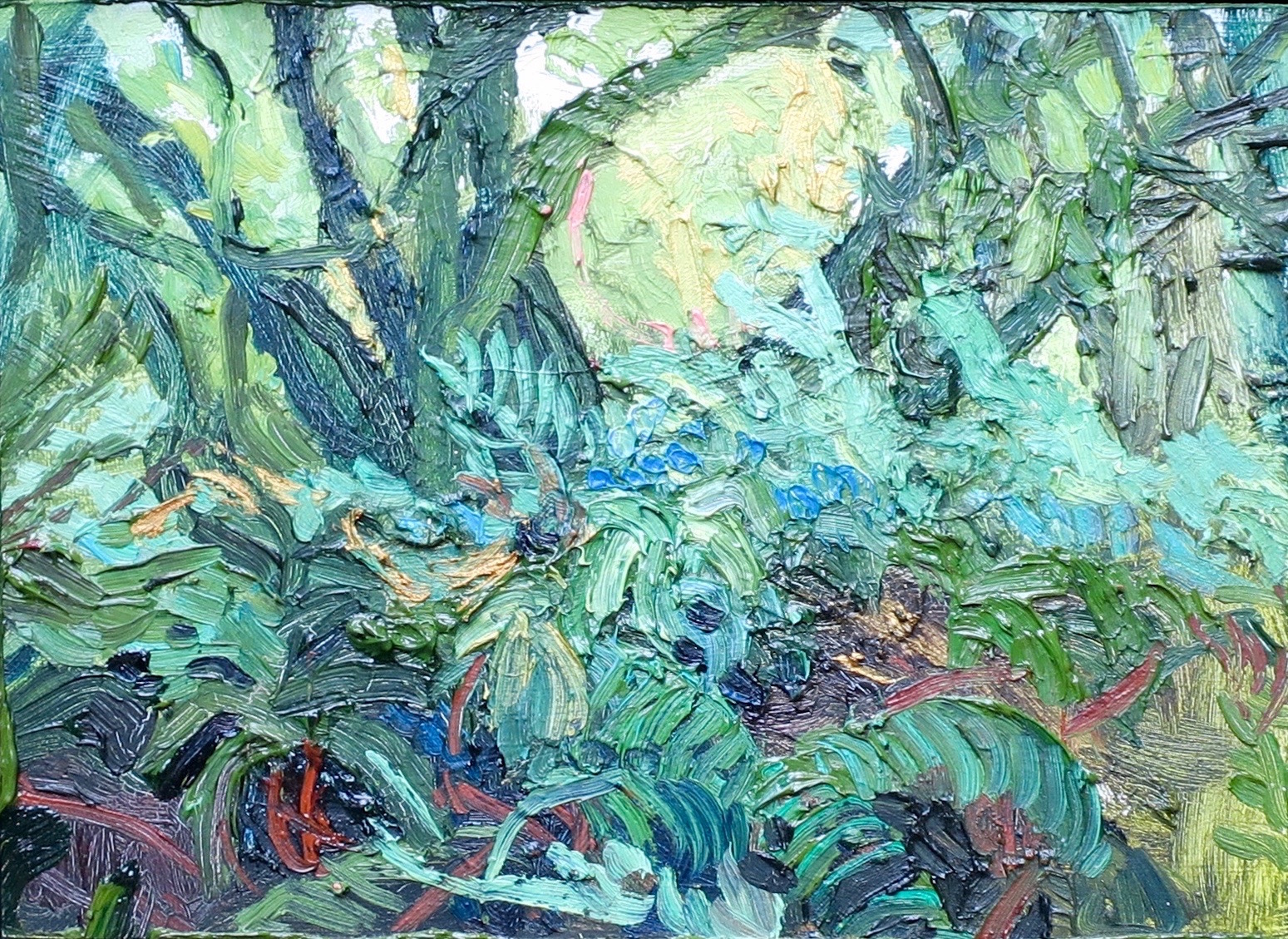 Forest Floor – Puzzlewood 2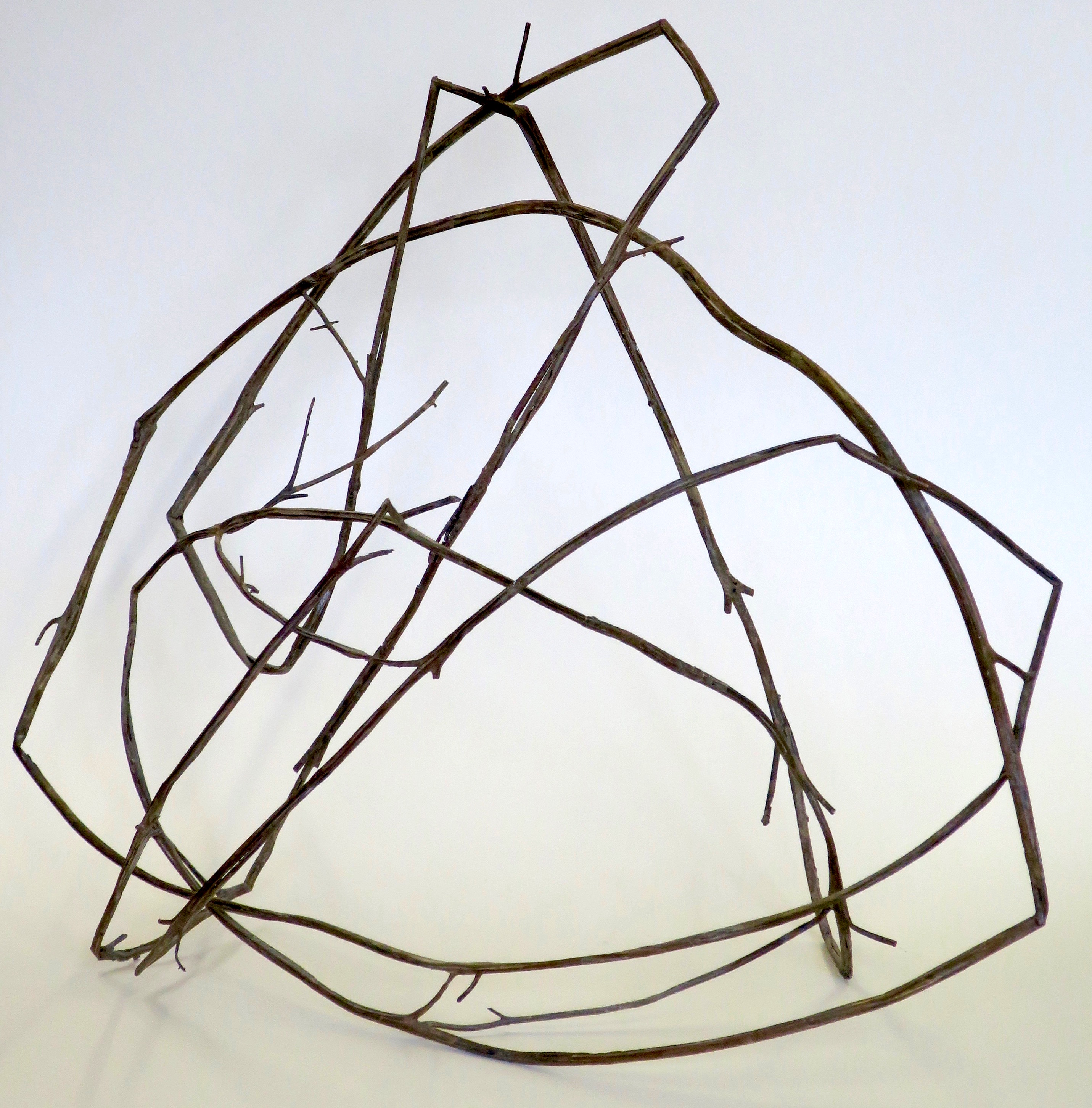 Bracken
At first glance, especially when looking at Freddy's smaller pieces, I thought they were cast whole, from a mould of a complete branchwood tangle. But it quickly became apparent that that would be impossible. They are in fact made in sections then welded together, but that's not so easy as it might sound. It's a complicated process, perhaps best described by the artist himself – Tangles.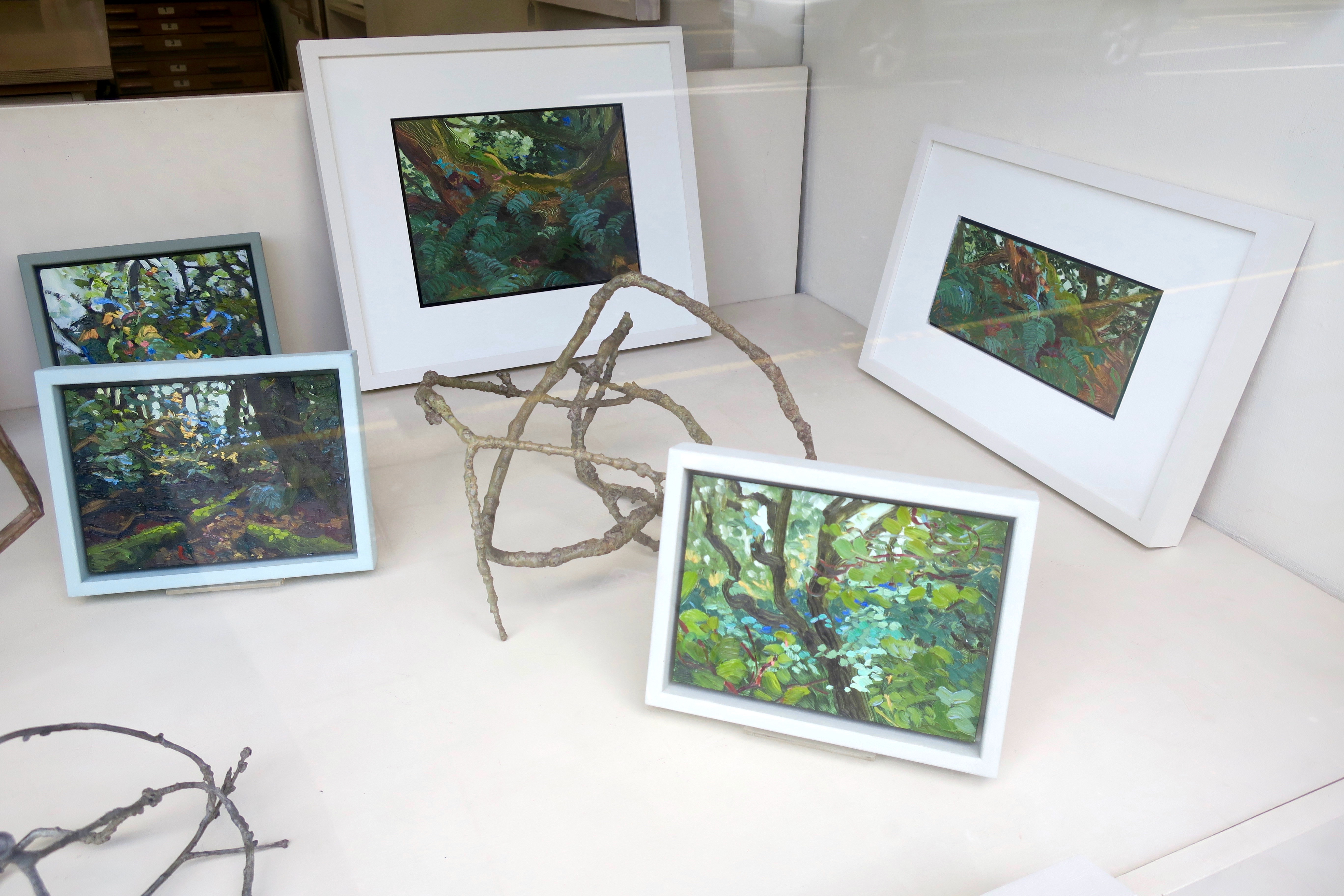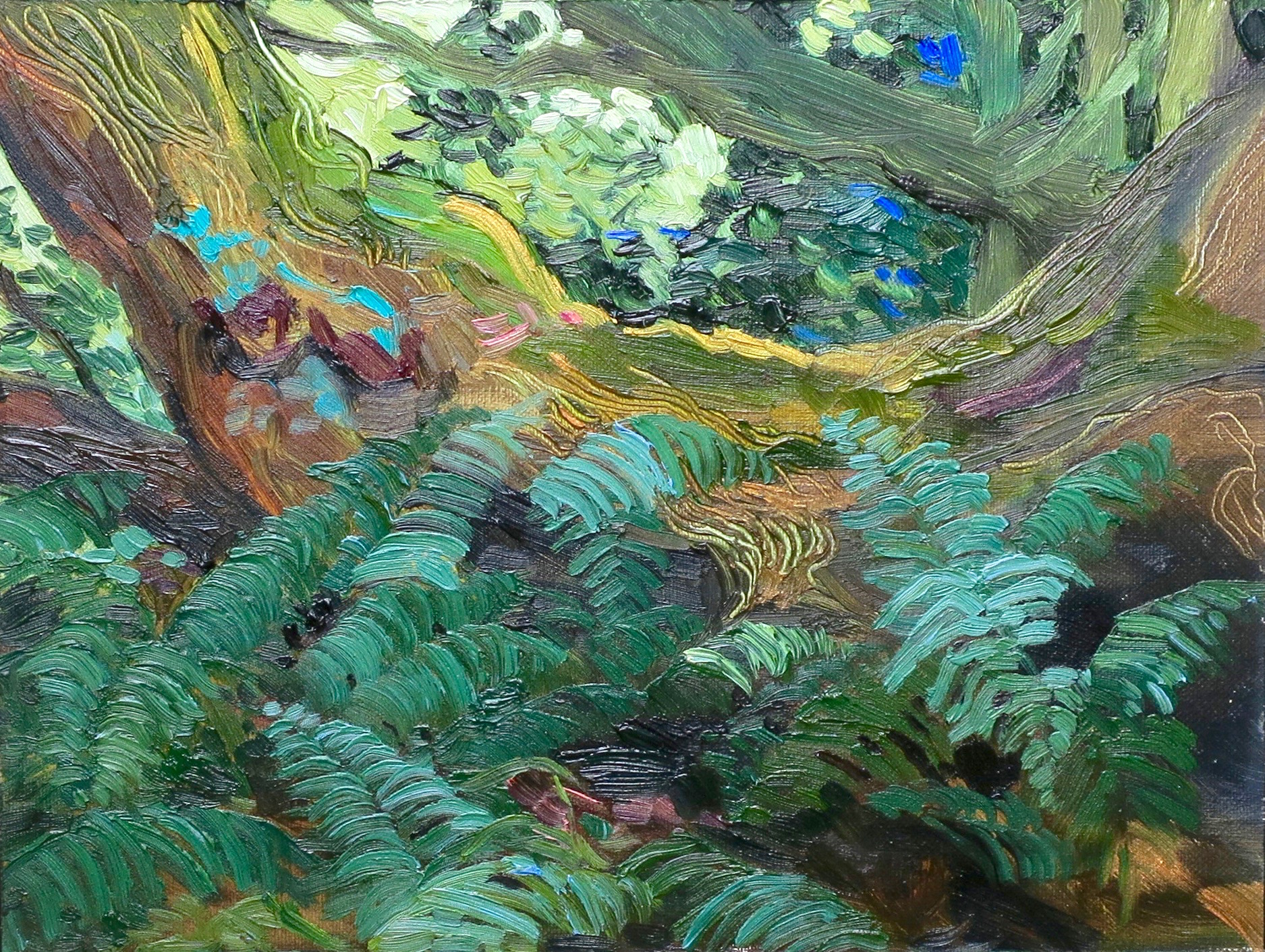 Fallen Oak – Staverton 2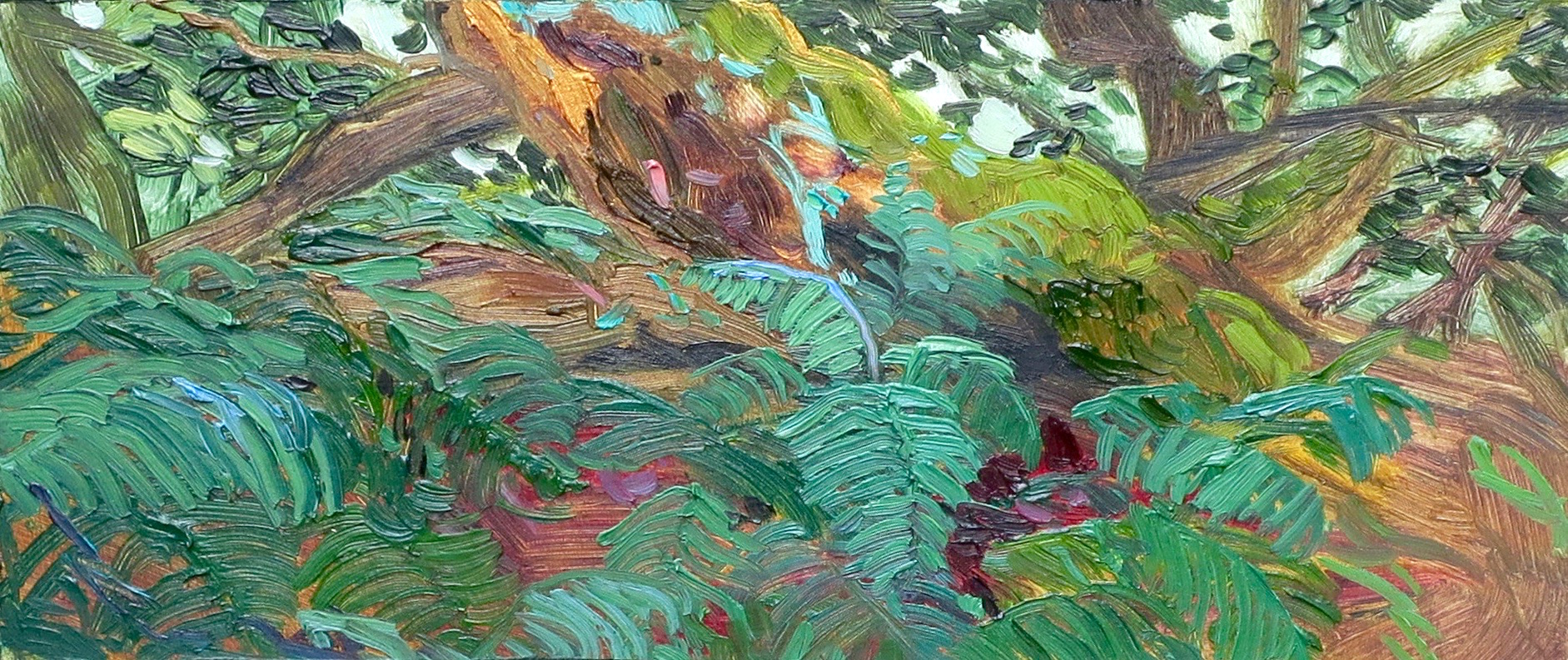 Fallen Oak – Staverton 1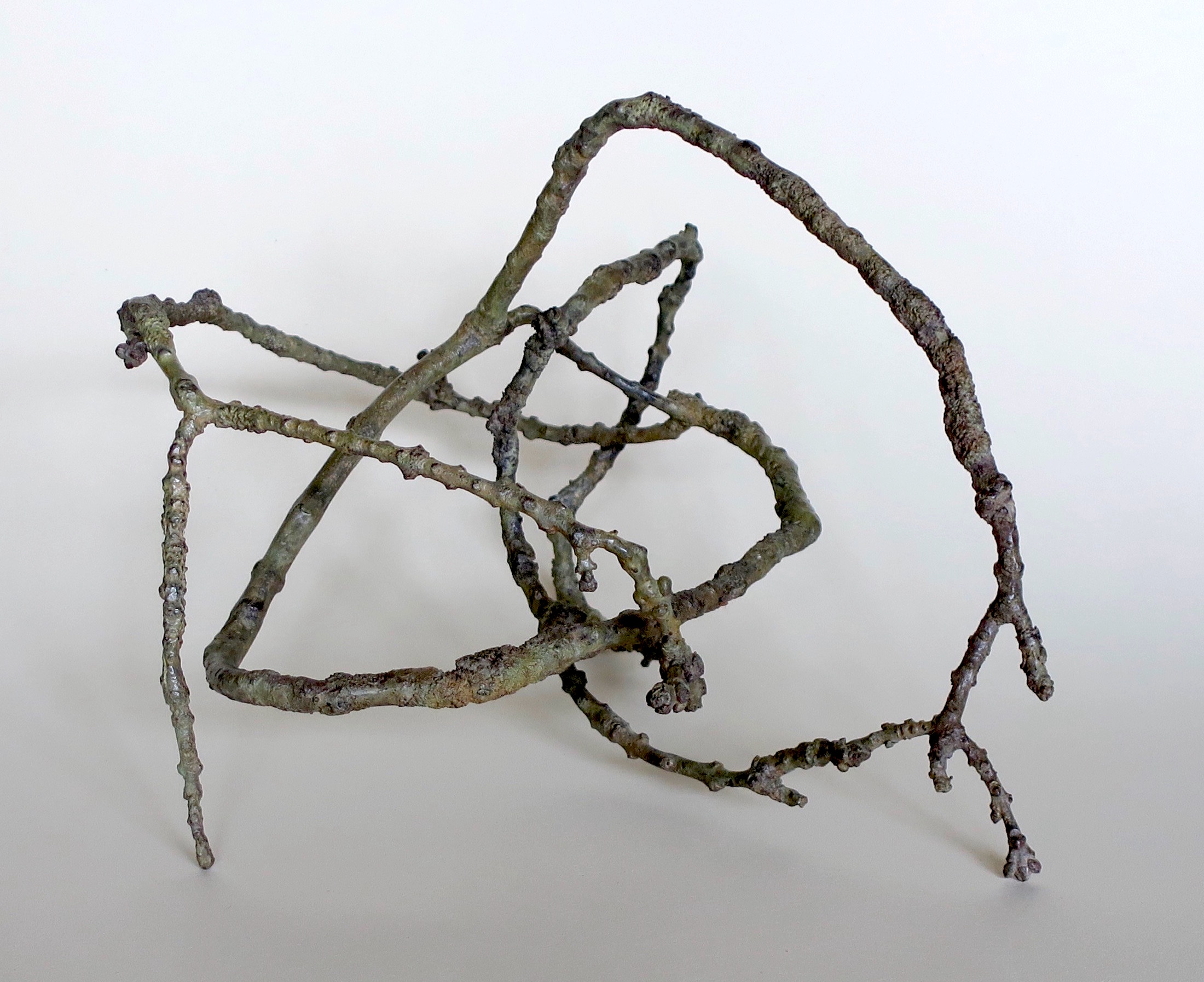 Oak VII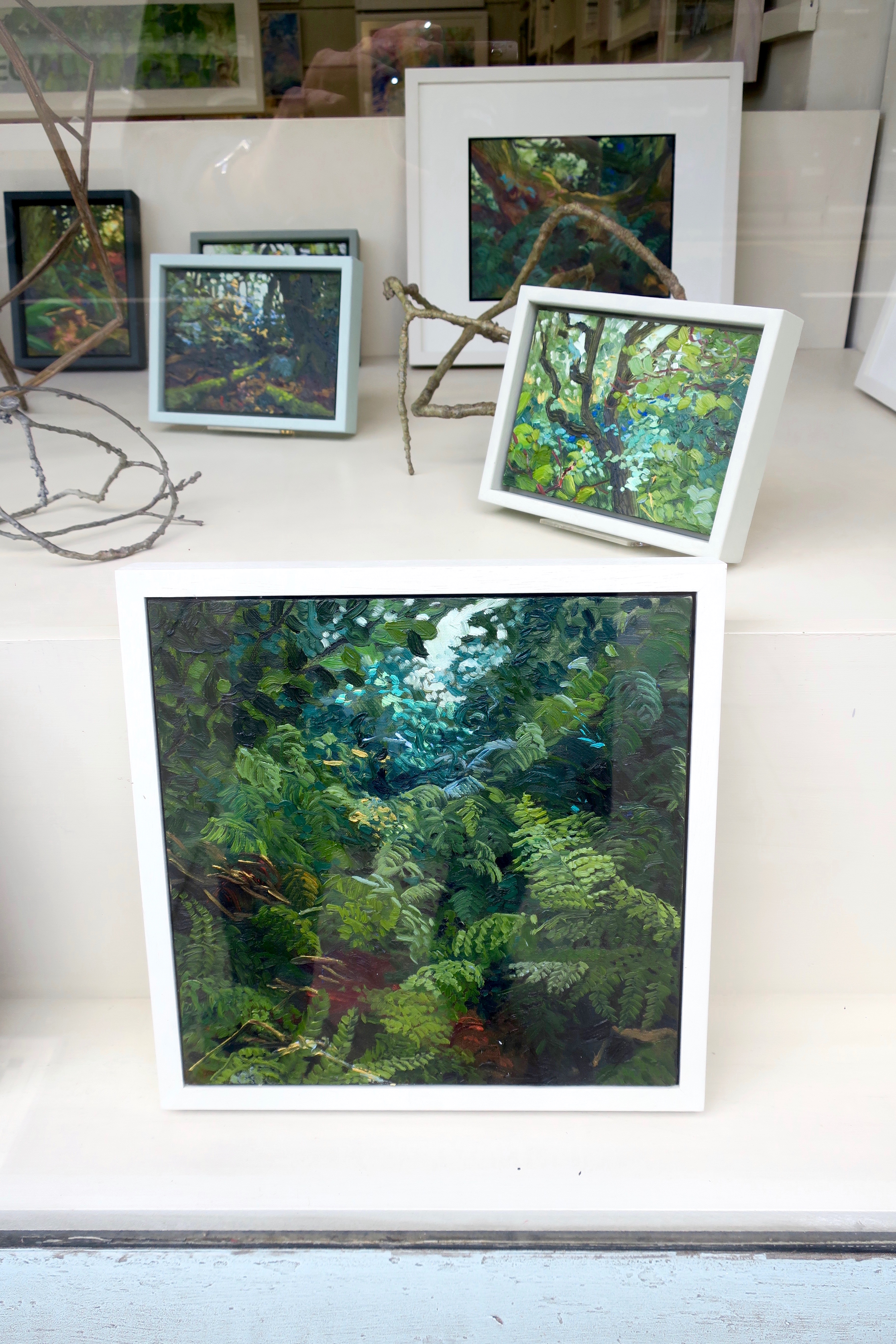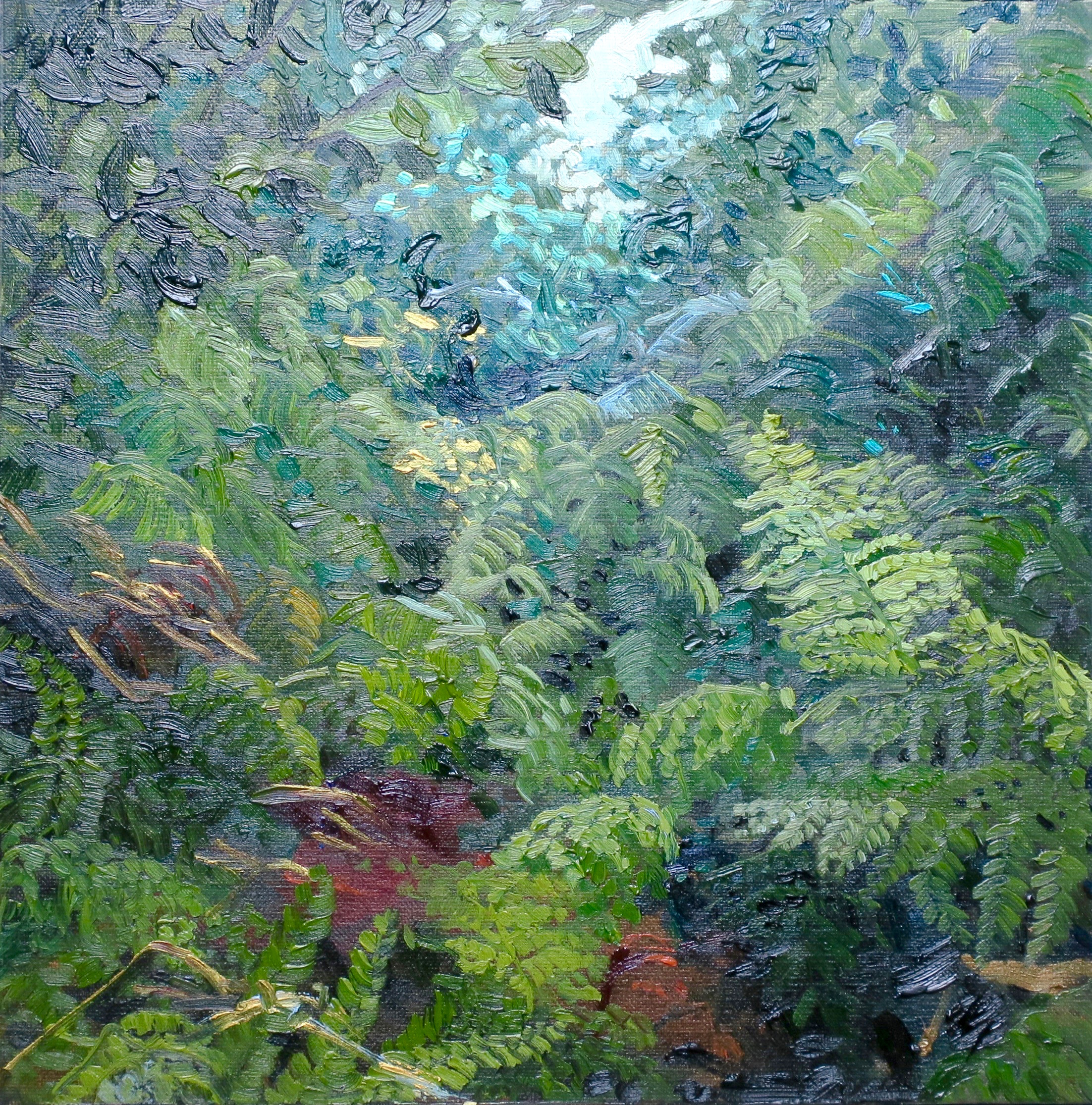 Bracken – Staverton Thicks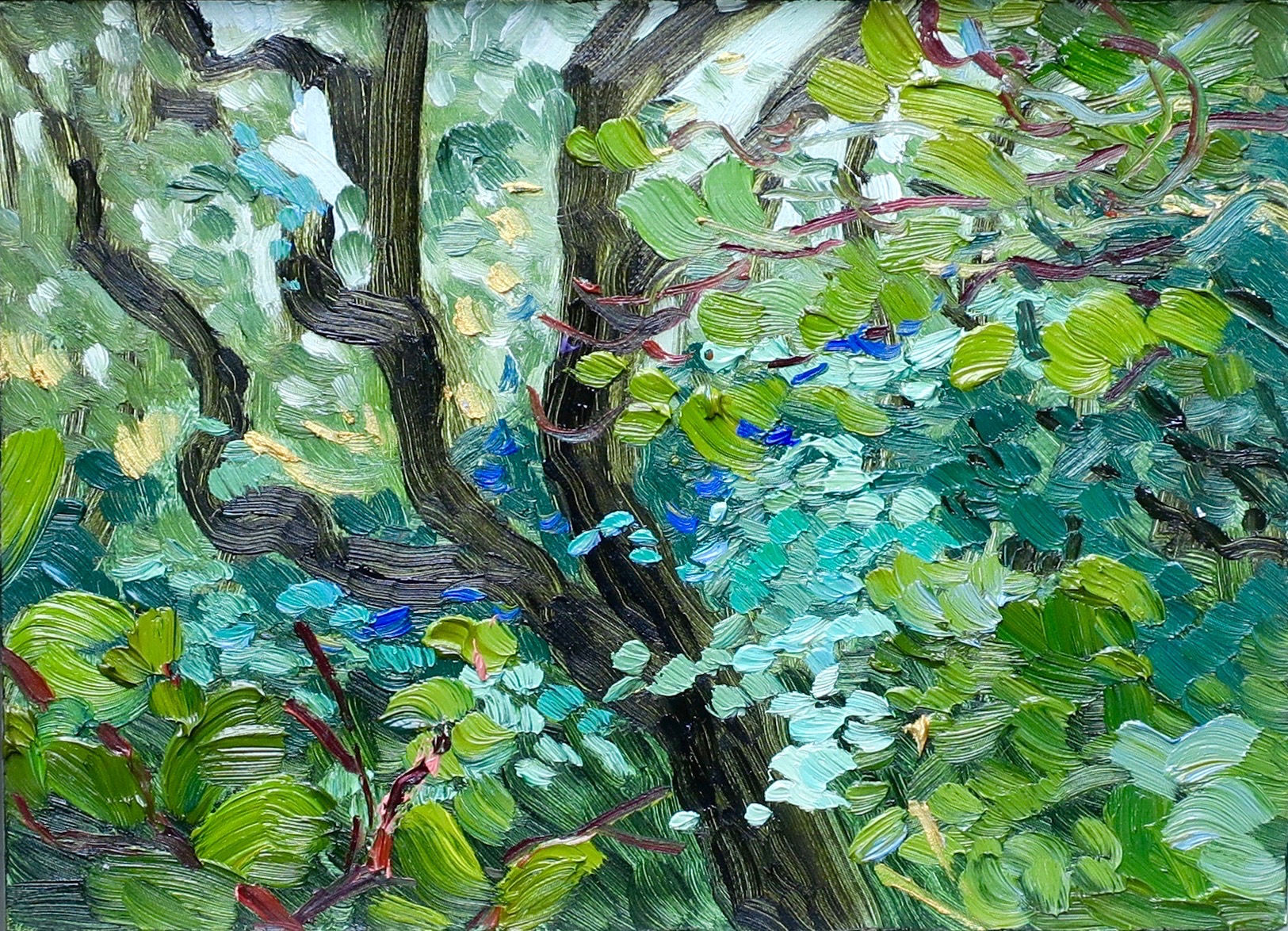 Tangled Branches 2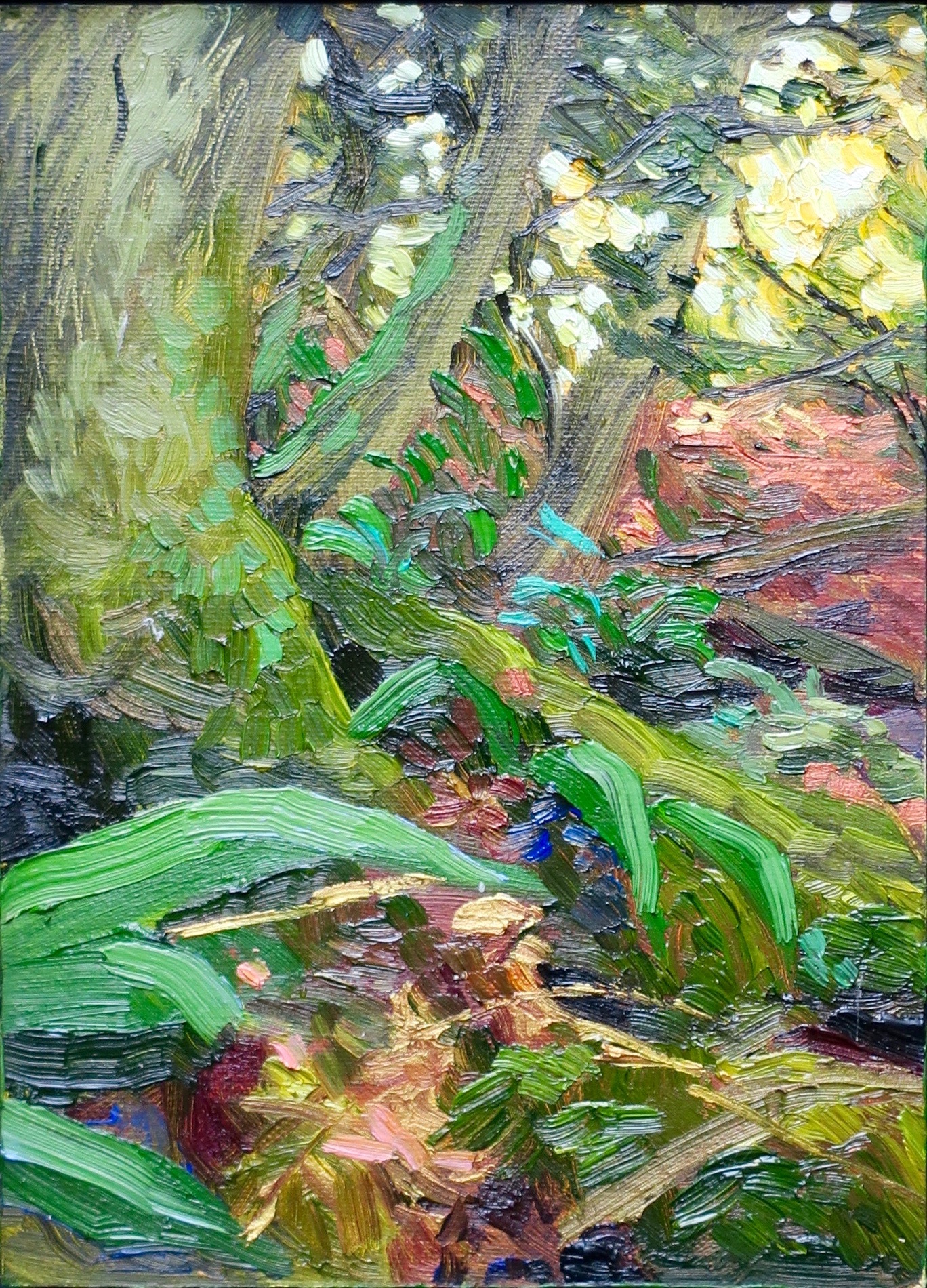 Lady Park Wood – Autumn 2
This little oil painting was made en plein air by Jelly on a visit to Lady Park Wood in the Wye Valley with The Arborealists, a diverse group of artists with a shared love of trees and woodlands.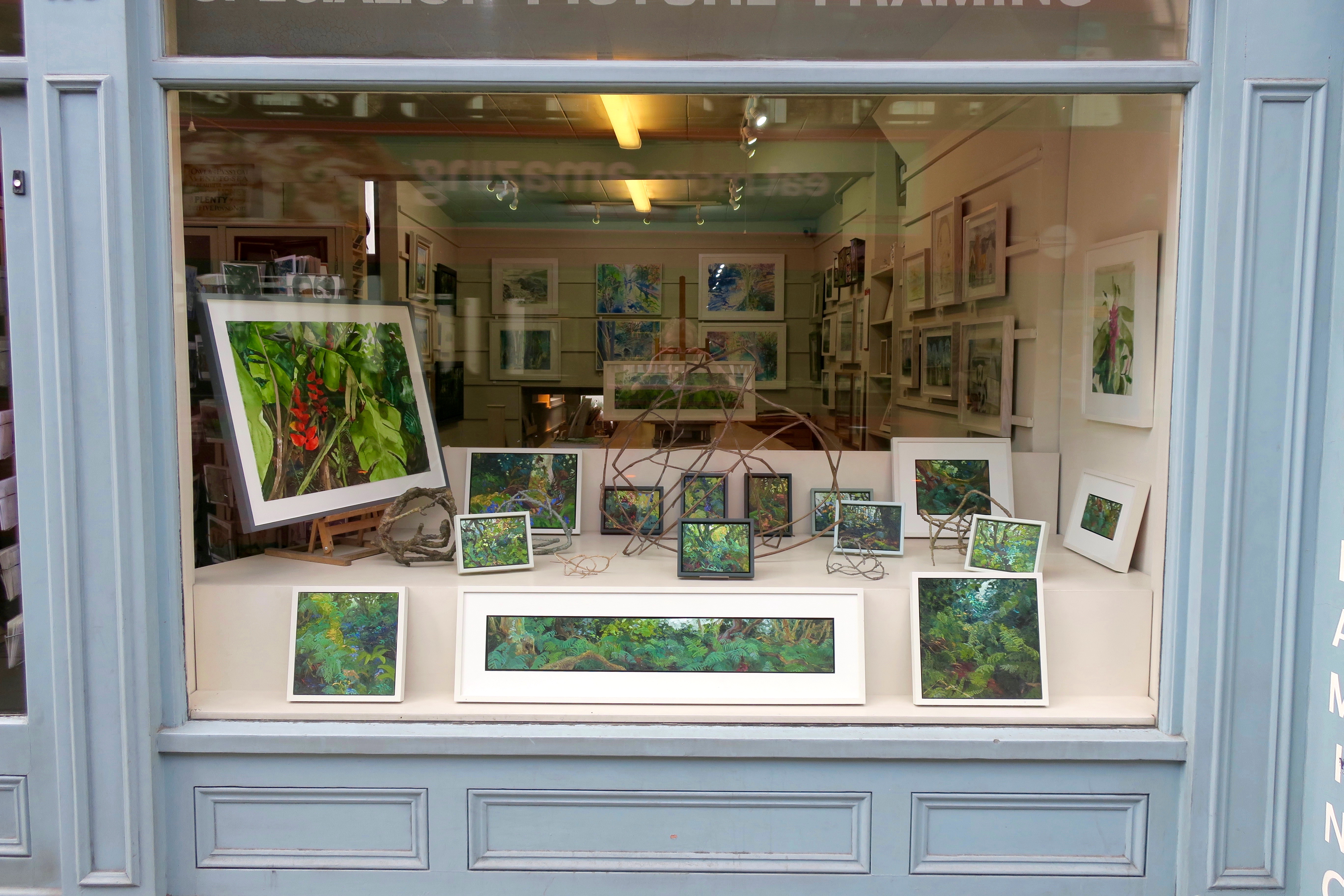 The large watercolour on the easel is Heliconias 2, one of many large paintings Jelly made while living in a treehouse in the Brazilian jungle, as artist-in-residence at A L T O.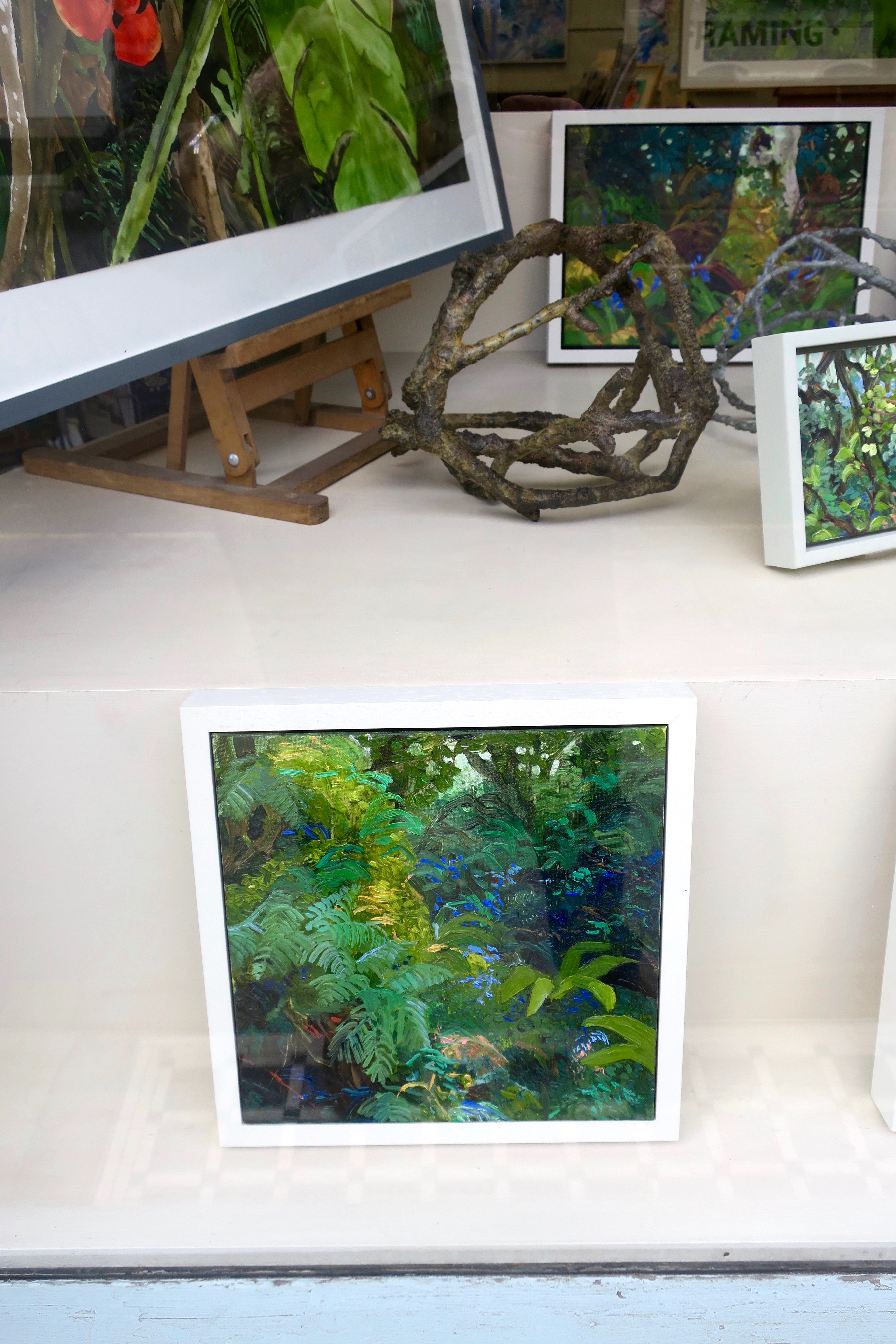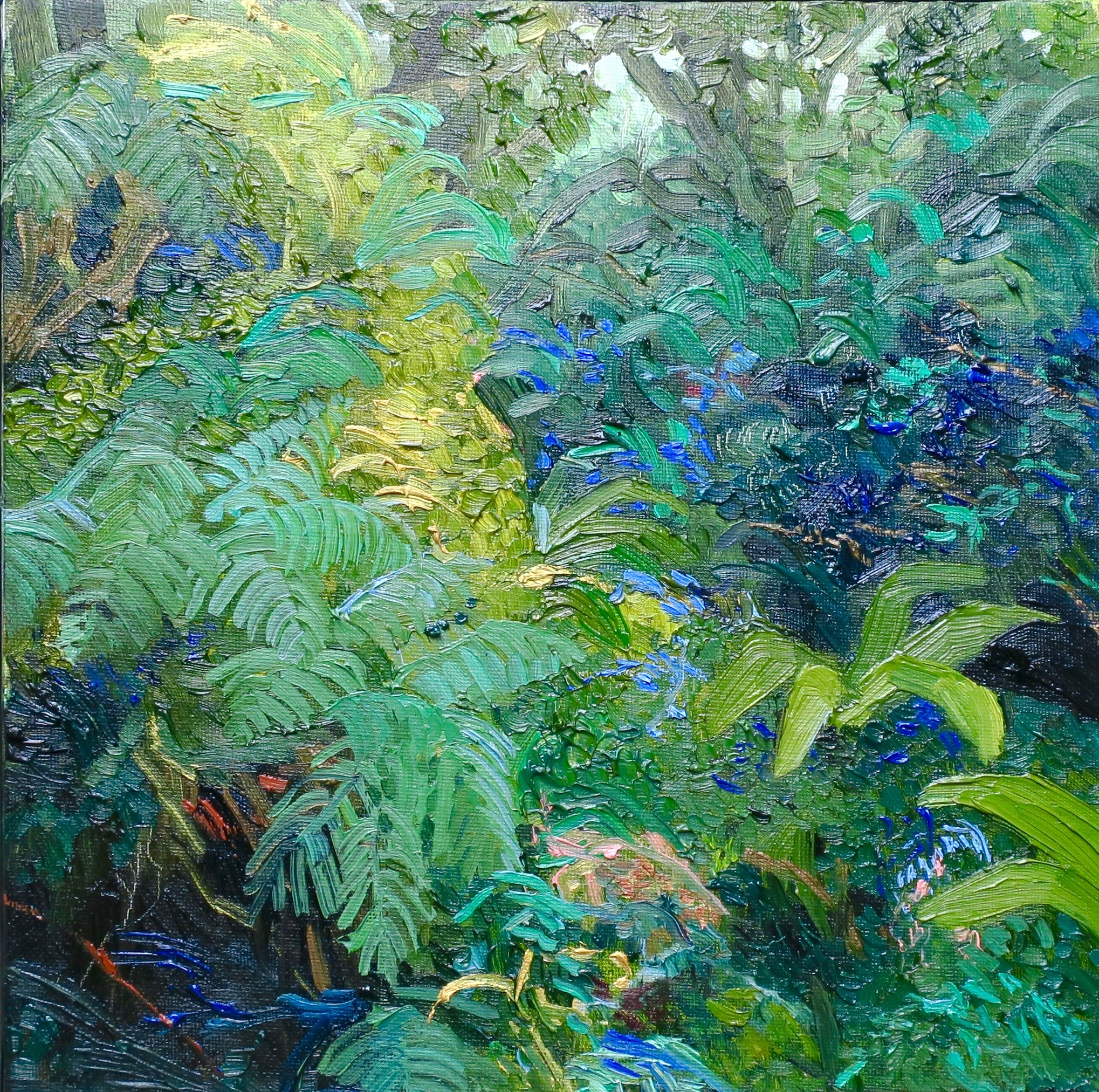 Forest Floor – Puzzlewood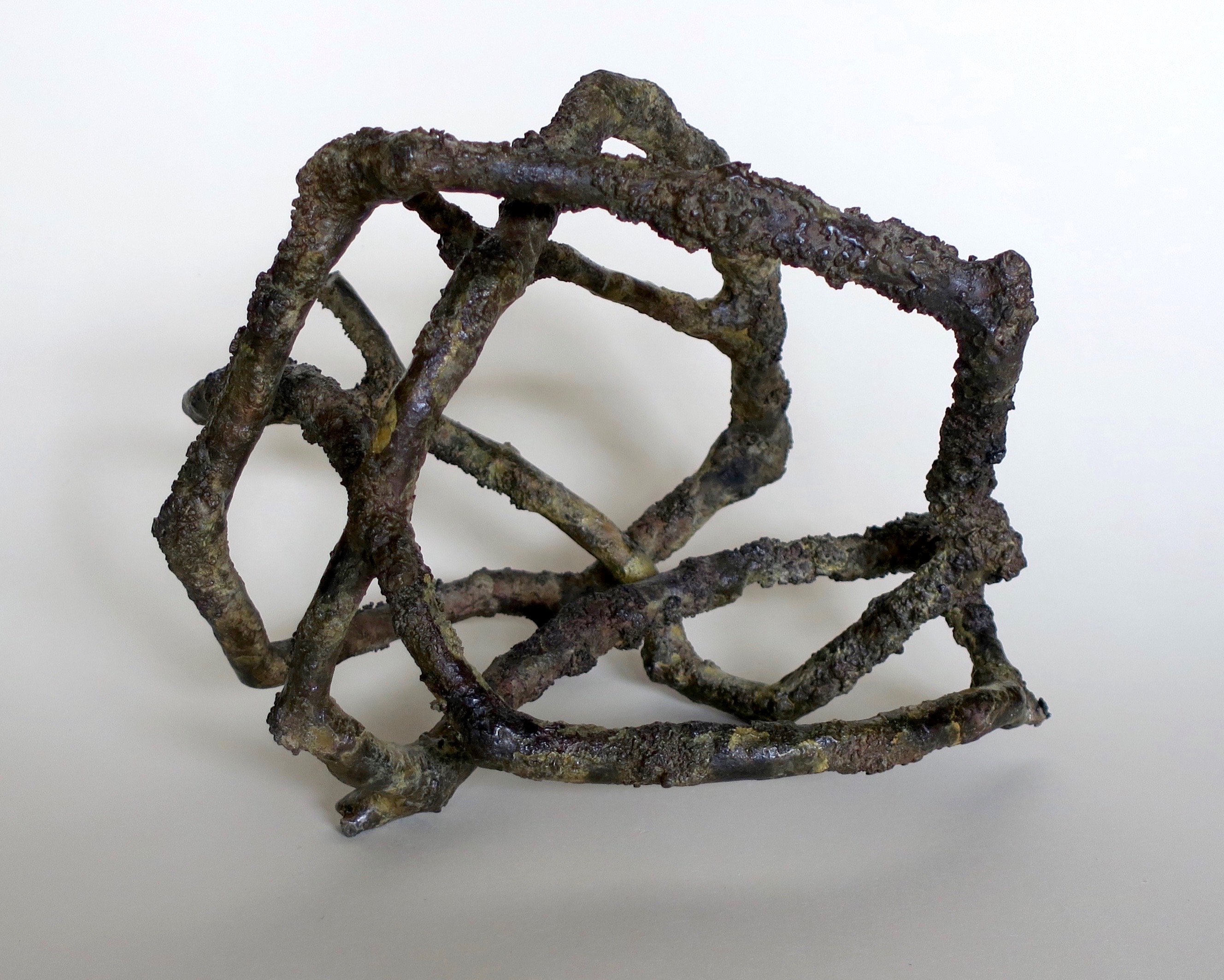 Oak VI
This little bronze sculpture seems so perfectly complete, it's as if it has naturally tied itself in a knot.

Spring Leaves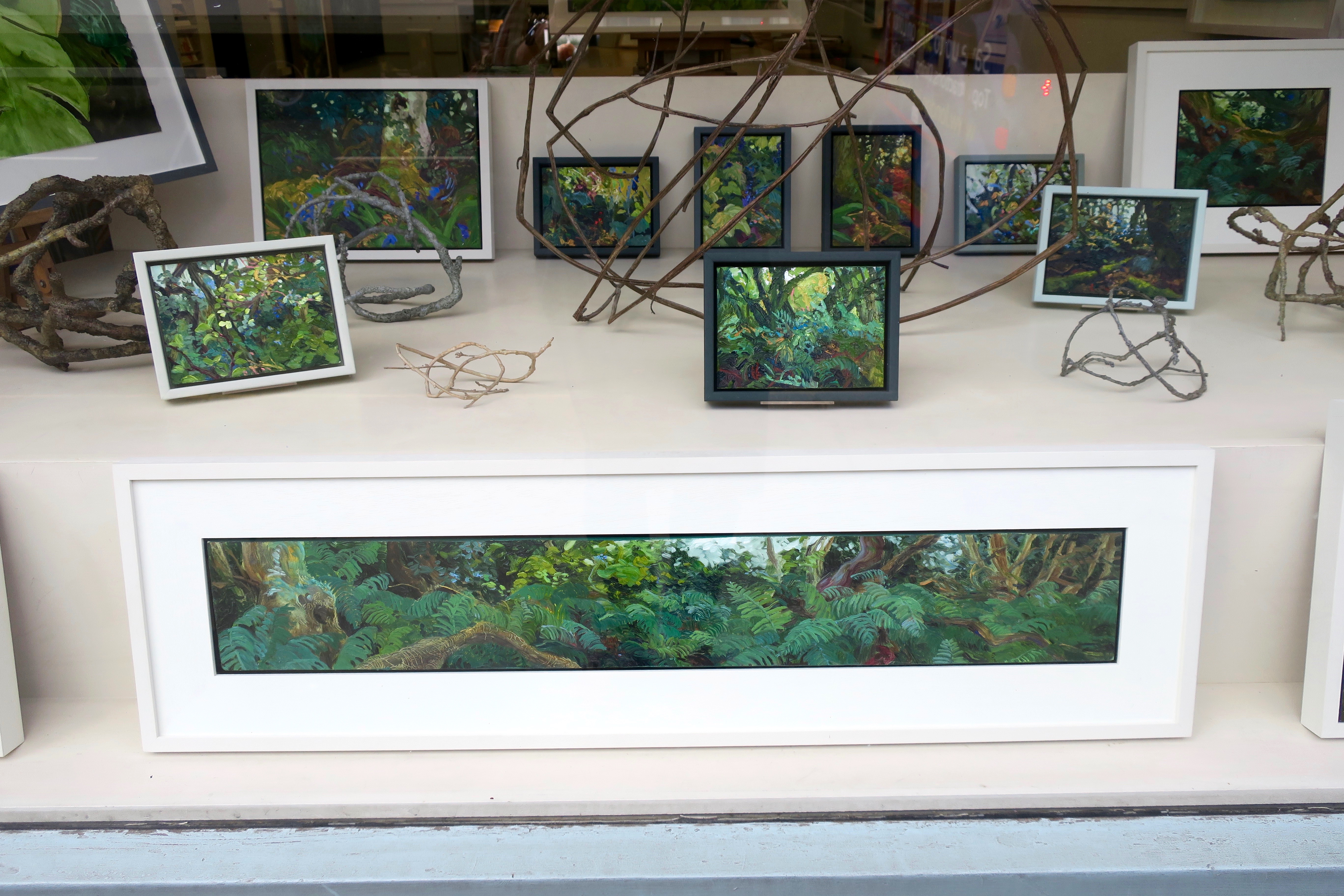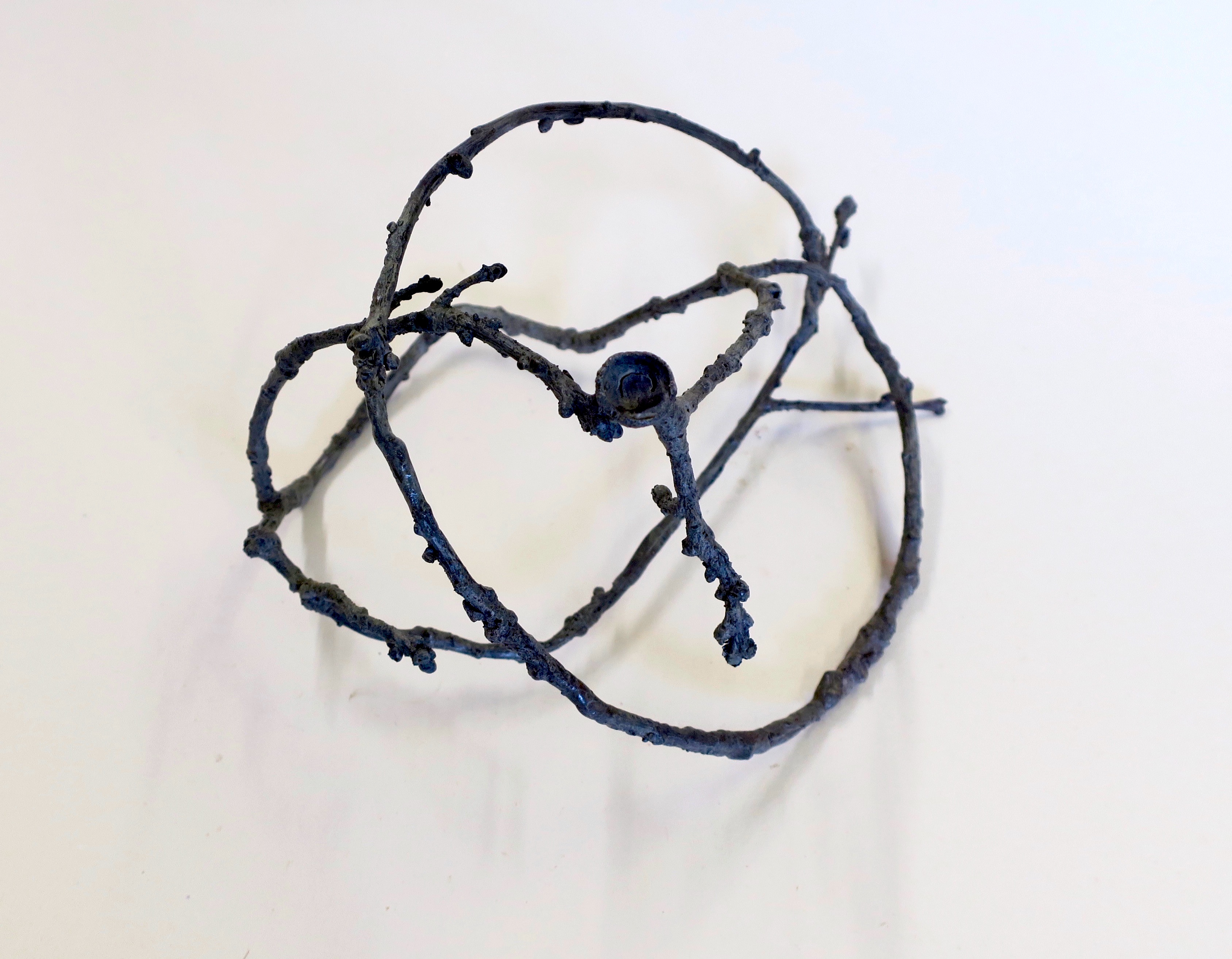 Oak IX

Tangled Bracken – Staverton
Click on the photo above to enlarge, and then climb inside.
Jelly Green / The Rowley Gallery    ※    Freddy Morris / The Rowley Gallery